Nizwa is an old capital city of Oman in the 6th or 7th centuries while this place still remains as one of the most popular destination amongst travellers and tourists. I do like places like this as it is much peaceful and low in density compared to Muscat, the capital city of Oman today.
Travelling to Nizwa from Muscat may bring you to Al Hamra and Jebel Shams as well and I highly recommend em'; to utilize a day-trip like this.
---
THINGS TO DO IN NIZWA
Birkat Al-Mouz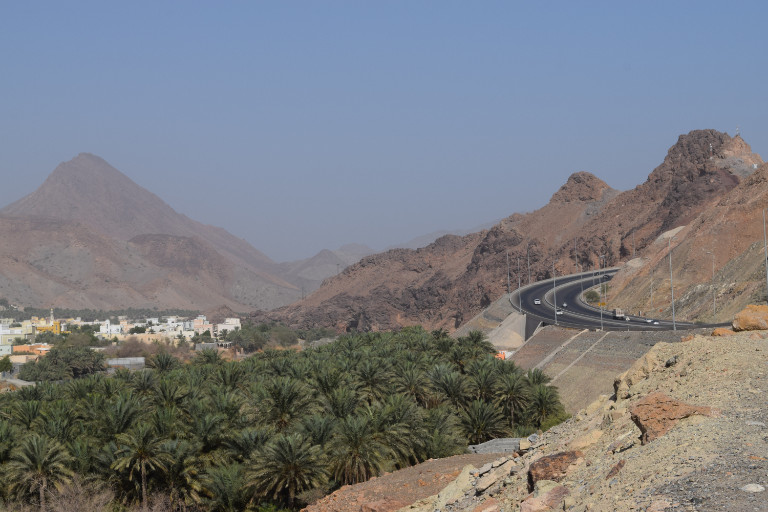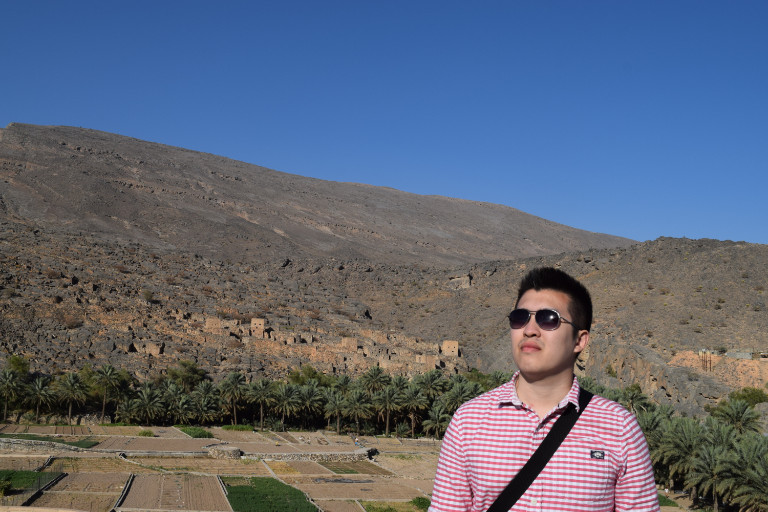 The Birkat Al-Mouz was said to be a ghost town that was abandoned in 1959; about 30 minutes drive away from Nizwa. You can easily take this route en-route Nizwa from Muscat, and stop-by for a quick snapshot of the so called ghost town.
By looking at it at first glance, it first felt like the town itself were caught in fire as they were mostly grey and black in colours.
Nizwa Souq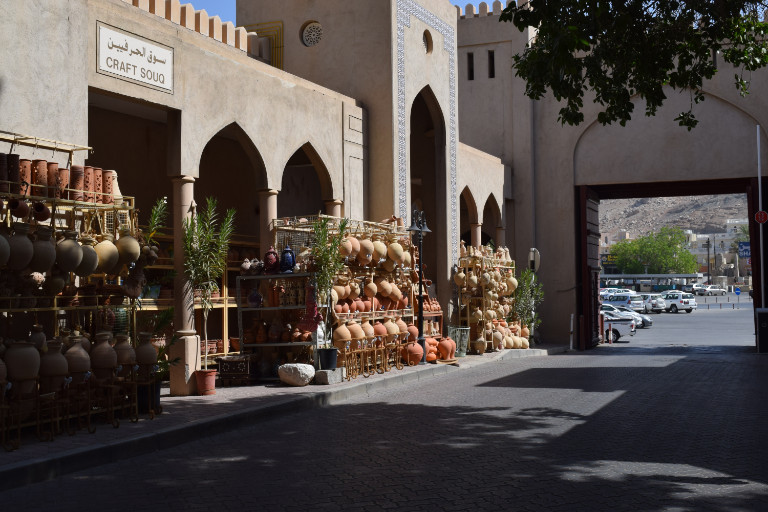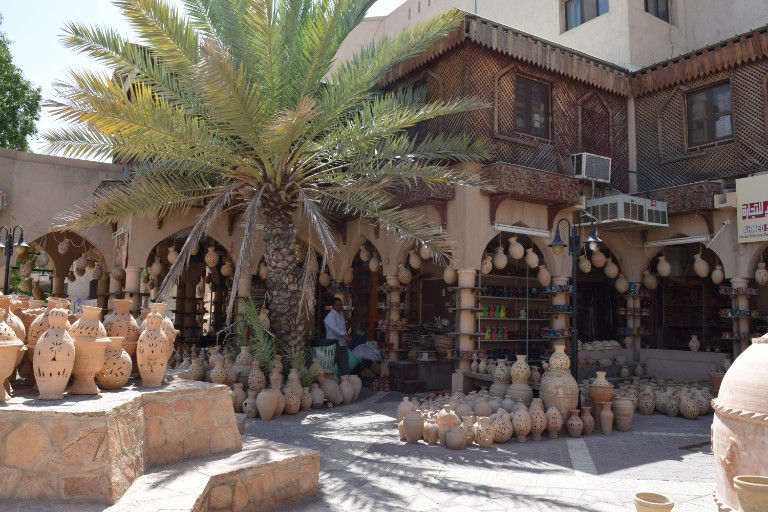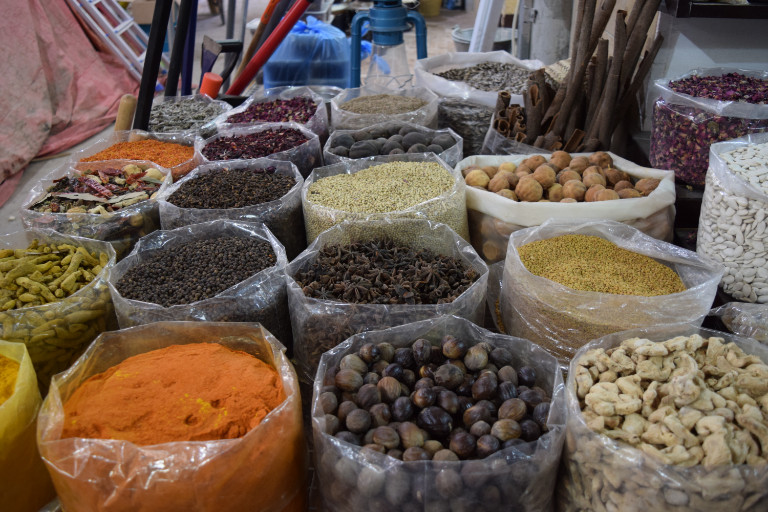 Upon entering Nizwa souq, there are many shops for pottery, souvenirs, and spices. However, I find that the goods ain't cheap and if you plan to buy one, you may consider practicing your bargaining skills.
Furthermore, there is a bidding area where the local herders will parade their goats, camels, and cows while buyers will bid their amounts accordingly. Interesting…
Nizwa Fort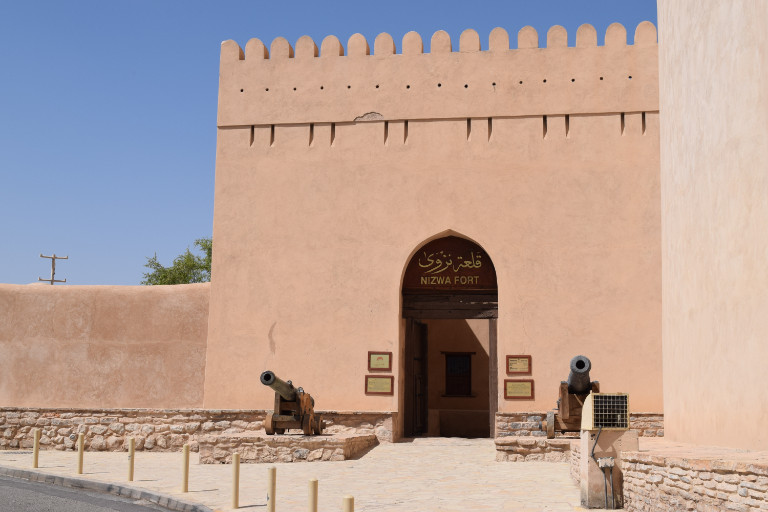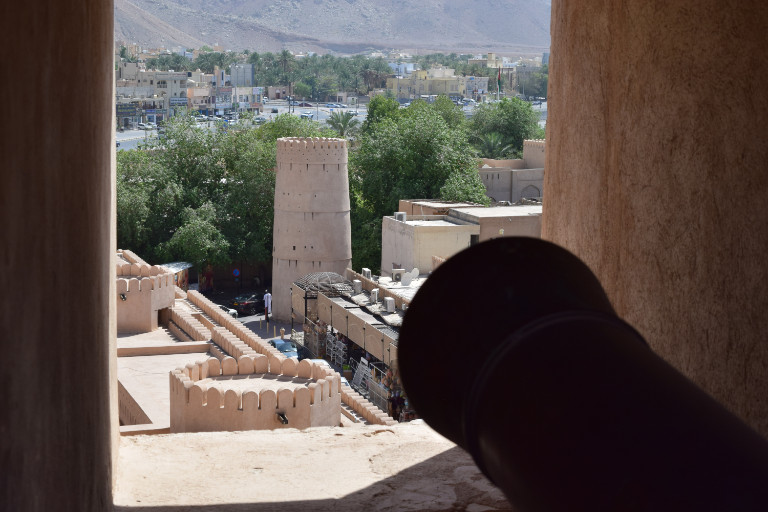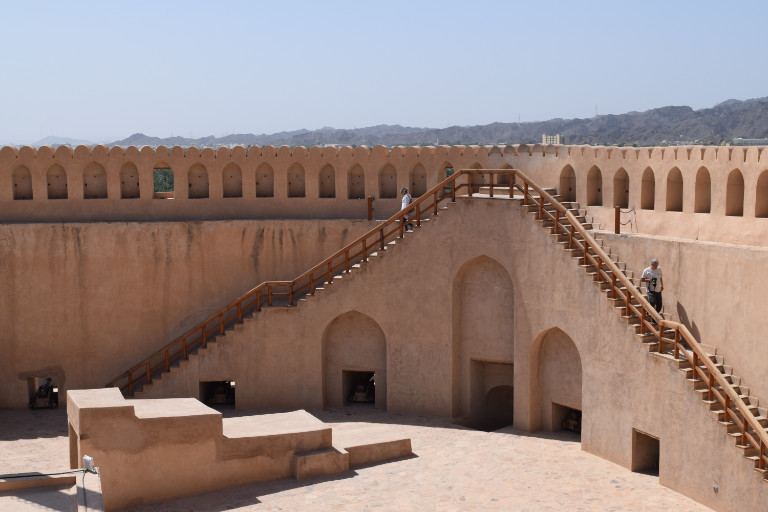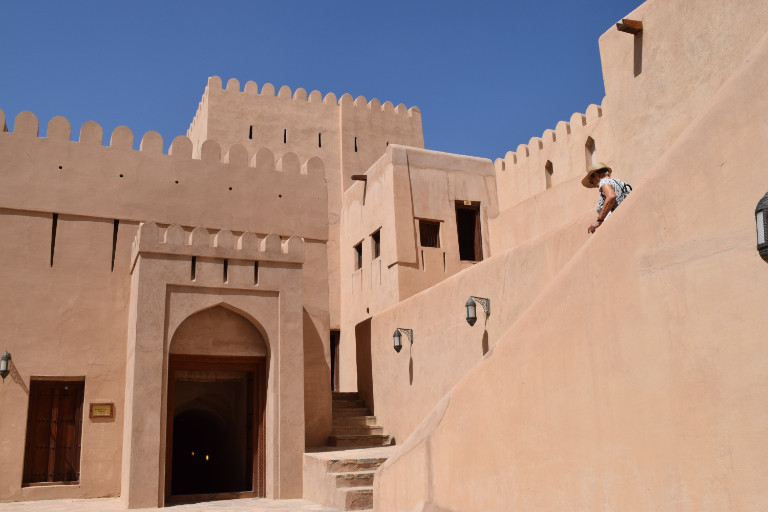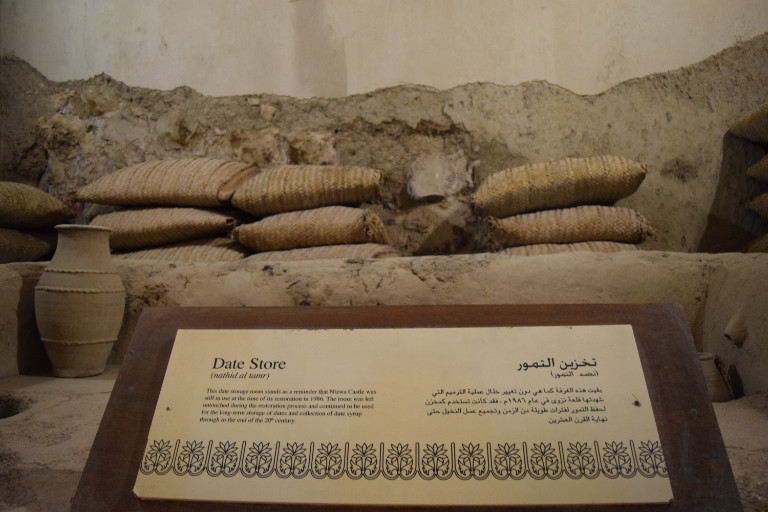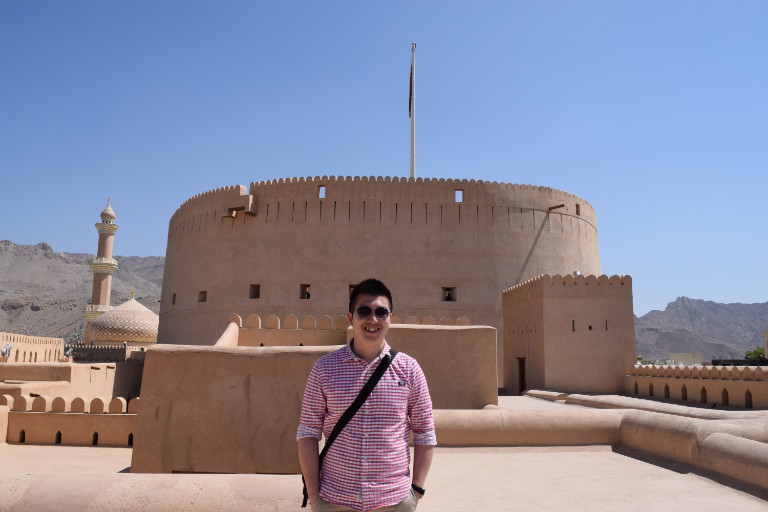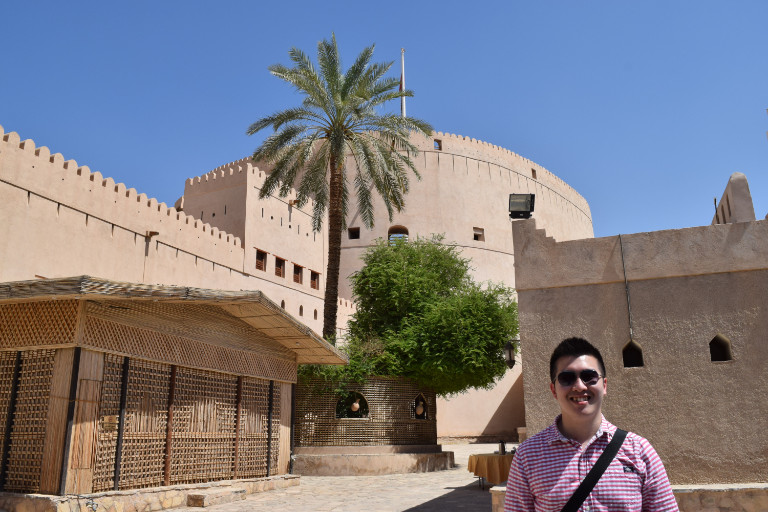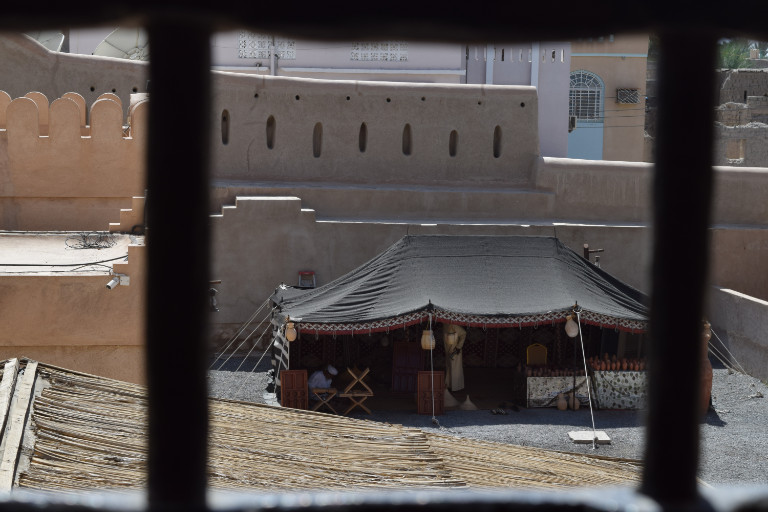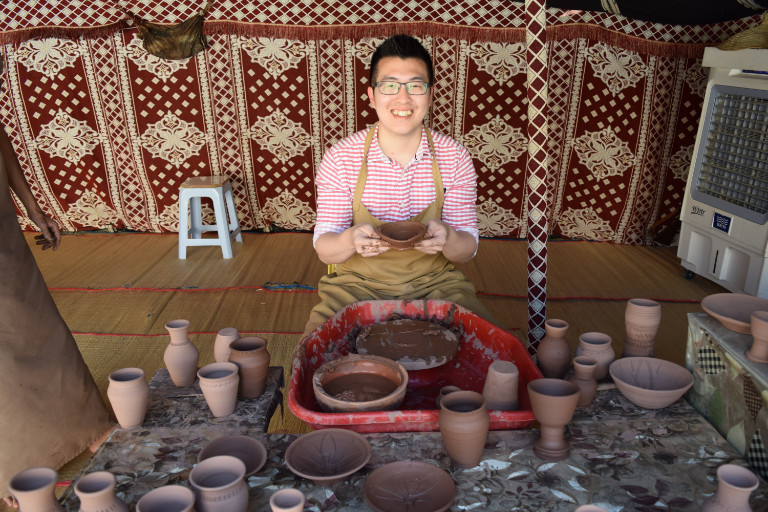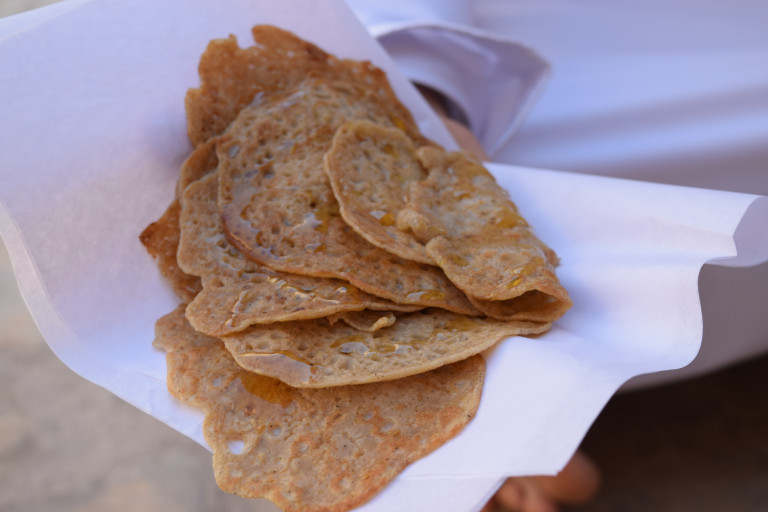 Nizwa Fort is a massive round tower and it was built in the 1960's, serving as a defensive tower against invasions; well-loaded with gunpowder and cannons. During my visit to the Nizwa Fort, I was explained with the many traps; one of which is boiling water were poured through the gaps between doors while spikes were injected from the ground. This reminds me of the Vietnamese war.
There are a lot of other rooms for different purposes and things to see in Nizwa Fort; such as experiencing pottery making and tasting the Omani Halwa, a traditional sweet dish that have been passed on from generation to generation. The Omani halwa and coffee are sometimes placed on a table by the entrance upon entering Nizwa Fort and I was told that you could try them which I did!
Admission fare for adults are as follows:-
Omanis: OMR2/adult; and
Non-Omanis: OMR5/adult.
Opening hours: 8am – 6pm (daily); except Friday in which opening hours may vary.
---
WHAT'S IN AL HAMRA?

Reem Al Yamen Restaurant & Kichens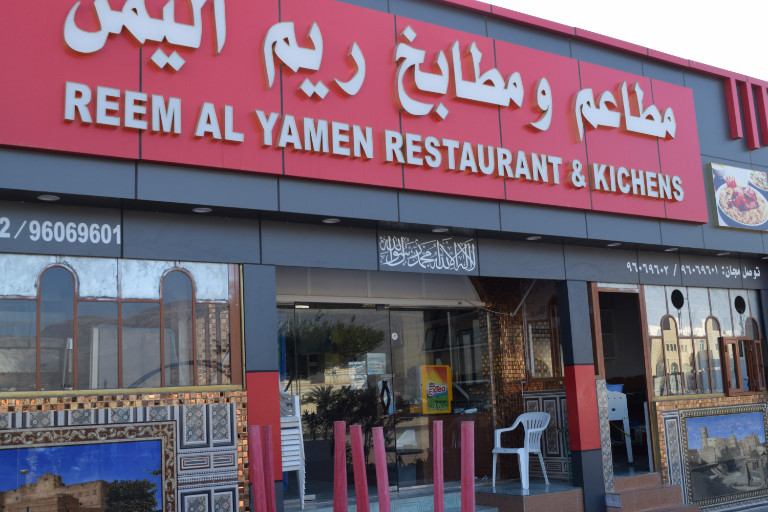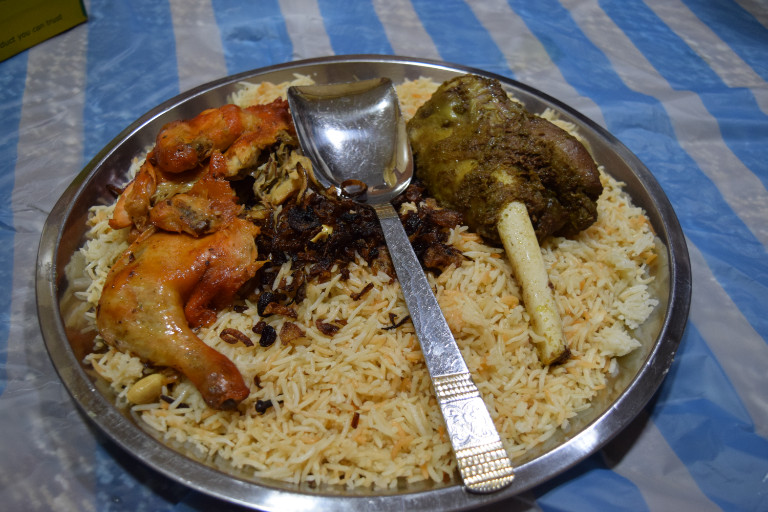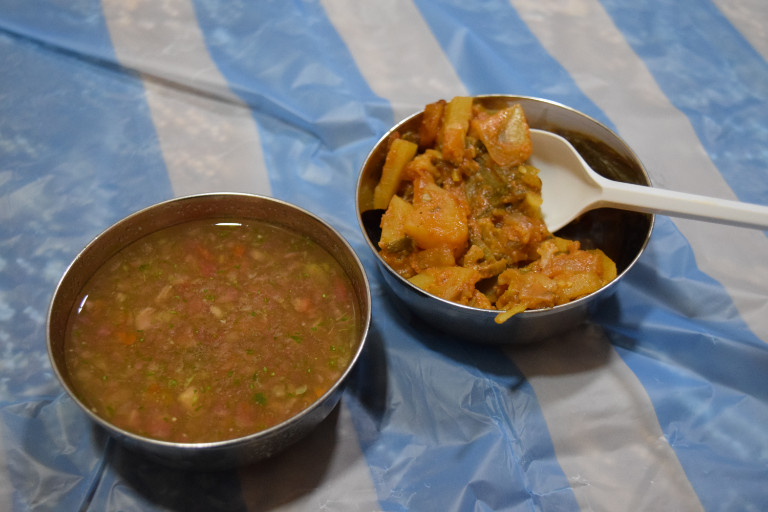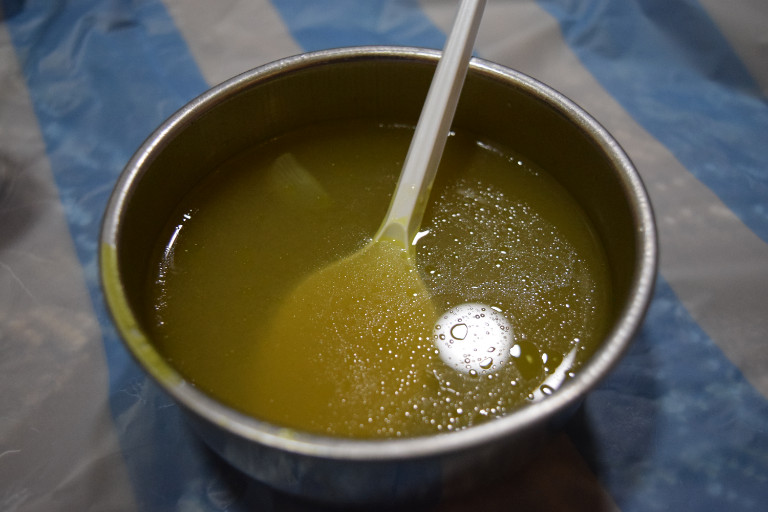 Al Hamra is located between Nizwa and Jebel Shams, while we had a stop by this restaurant for lunch, after visiting Jebel Shams.
With much honesty, the food were absolutely delicious and finally, I had the chance to eat the way the locals did; by sitting on the floor and diving into the food with your bare hands. It was too good that I forgotten how much it costs!
Historical Buildings in Al Hamra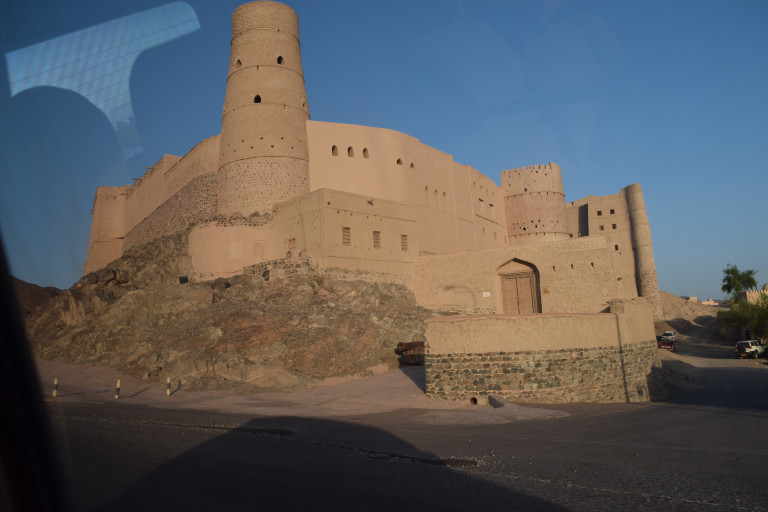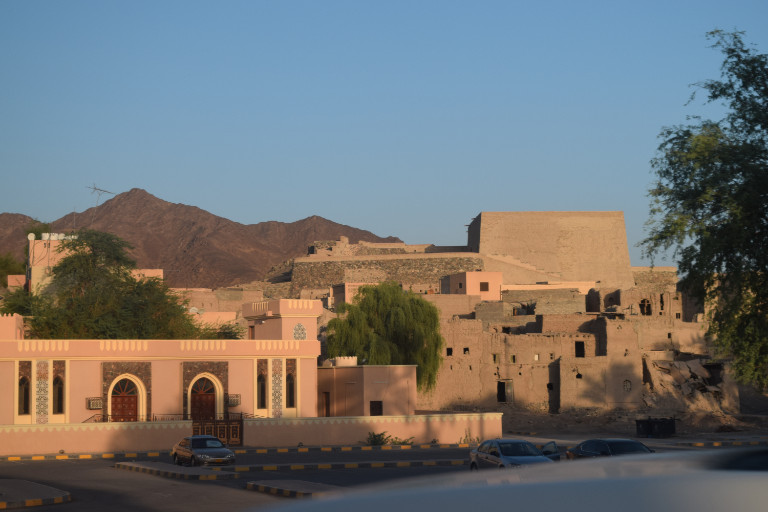 After I had my lunch at Reem Al Yamen Restaurant & Kichens, we drove by several historical buildings. However, we didn't put a stop as it was getting late after spending all the time we had in Nizwa and Jebel Shams.
Anyway, these places seemed to be closed as well.
---
OTHER THINGS TO DO & HOW?

If you plan of visiting Nizwa, you may also consider visiting Jebel Shams, being the highest mountains in Oman; about 2 hours drive away from Nizwa (approximately 91km). Although I find that driving to Jebel Shams is fairly straight forward, you got to be very alert of the route that you are taking. Driving carefully is vital and a mistake could cause your vehicle to drive off the cliff/mountain. You certainly don't want that to happen.
Of course, there are people who don't drive and may not risk driving a 4×4 vehicle to Jebel Shams. Hence, taking a tour to the Jebel Shams may be a good idea to sit back and relax, but can be really costly. My understanding that a tour company will normally charge depending on a number of persons in a vehicle; hence more headcounts will result in a cheaper cost per head. For instance, the 8-hours tour to Nizwa and Jebel Shams will costs the following:-
1 pax: US$289;
2 pax: US$184 per person;
3 pax: US$130 per person; and
4 pax: US$104 per person.
If you are travelling alone and is planning to visit the Jebel Shams on a particular date, you may also try contacting/emailing the tour company to check if there are any other bookings made by other person or parties/groups. By doing this, the tour company may be able to check with the other person or parties/group to see if they will accept you in their tour; so that all persons will save on its tour costs!
---
Copyright © | Aspen See
Disclaimer: All the information and prices (as at October 2018) provided on this website are based solely on experience and you agree that you use such information entirely at your own discretion and will.