Saint Petersburg is located really close to the boarders of Finland – Russia while I find the city to be very much influenced by an European style. Also, you may see a slight difference between the two cities, Moscow and Saint Petersburg, when it comes to engaging people.
Nevertheless, both cities rocks and ideally, 4 to 5 days in Saint Petersburg may be sufficient, depending on your pace. Travelling in Saint Petersburg are generally straightforward and easier to navigate in comparison to Moscow, that is very much more vast in space.
---
PLACES TO VISIT AND THINGS TO DO IN SAINT PETERSBURG
Kazan Cathedral & VKontakte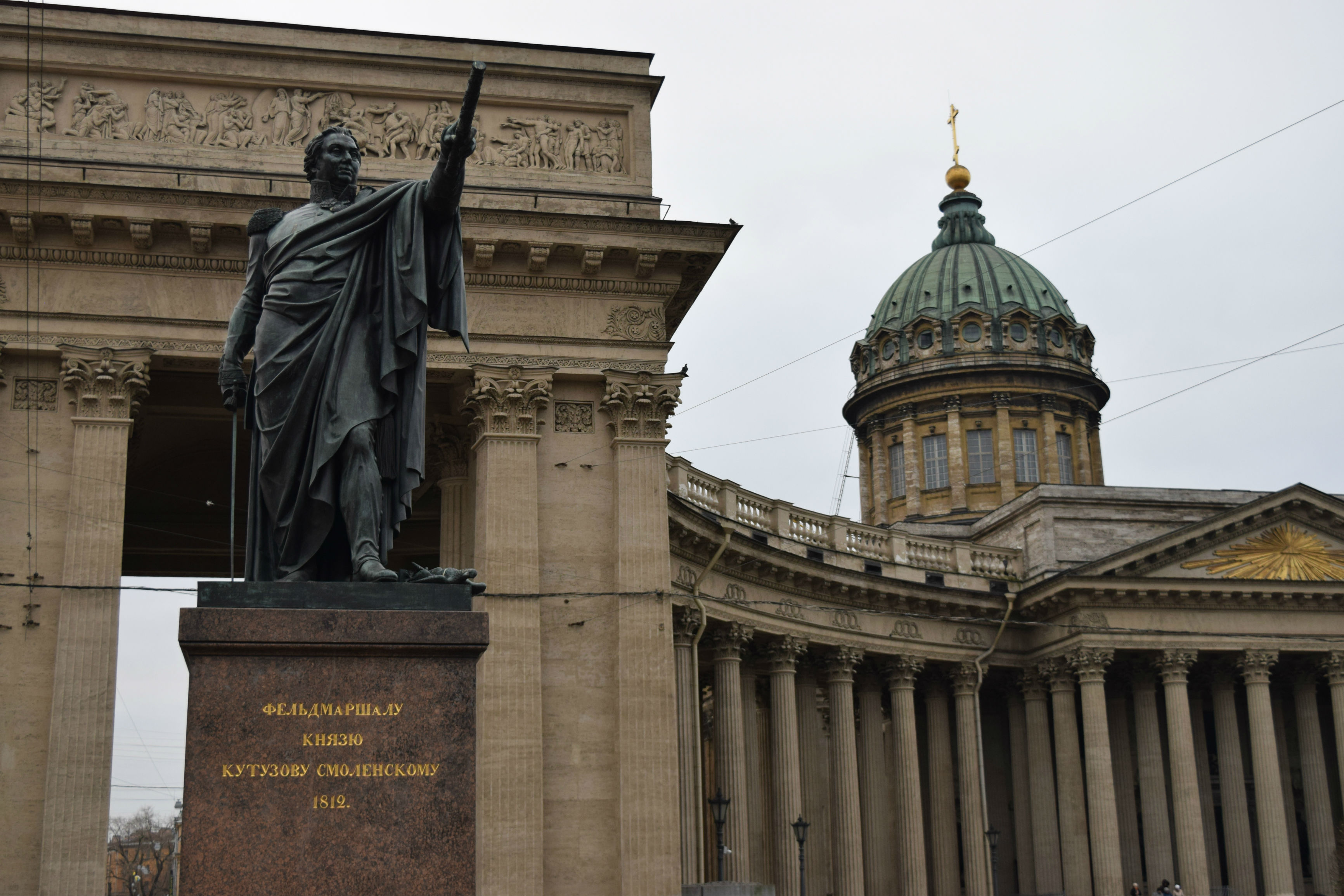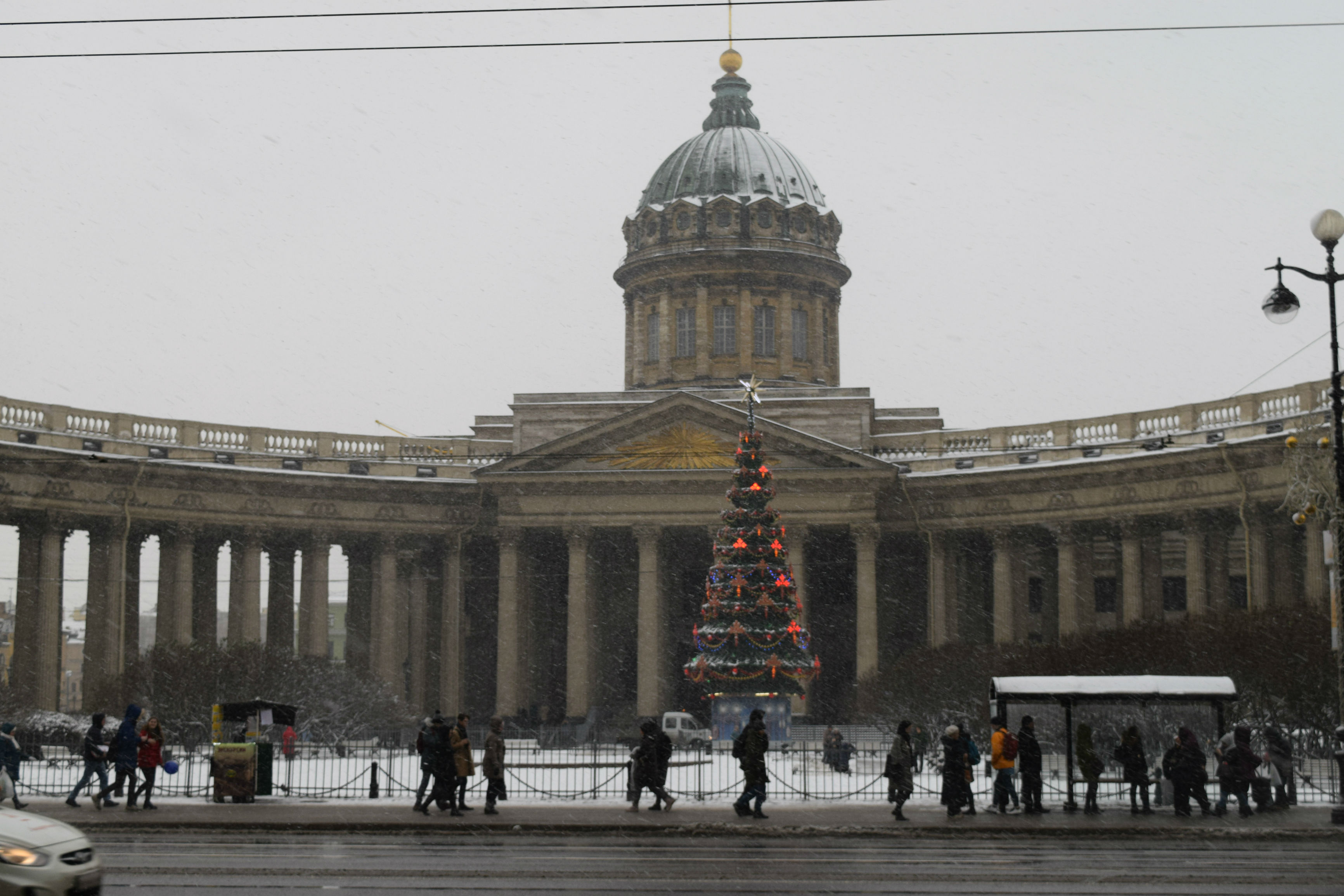 One of the most interesting and venerated landmark is the Kazan Cathedral that is located along the Nevsky Avenue. No, there is no admission fares to get into the Kazan Cathedral and if I remember correctly, people going in should have their caps or head covers removed.
The architecture and its interior are wonderful but however, taking photographs may be restricted.
Just opposite of the Kazan Cathedral is the VKontakte that brings you to the top as it gives you a slight panoramic view of its surroundings. Furthermore, there is a cafe on one of those floors where you could have a sip alongside Kazan Cathedral.
Nearest Metro station: Nevsky Prospect
Savior on the Spilled Blood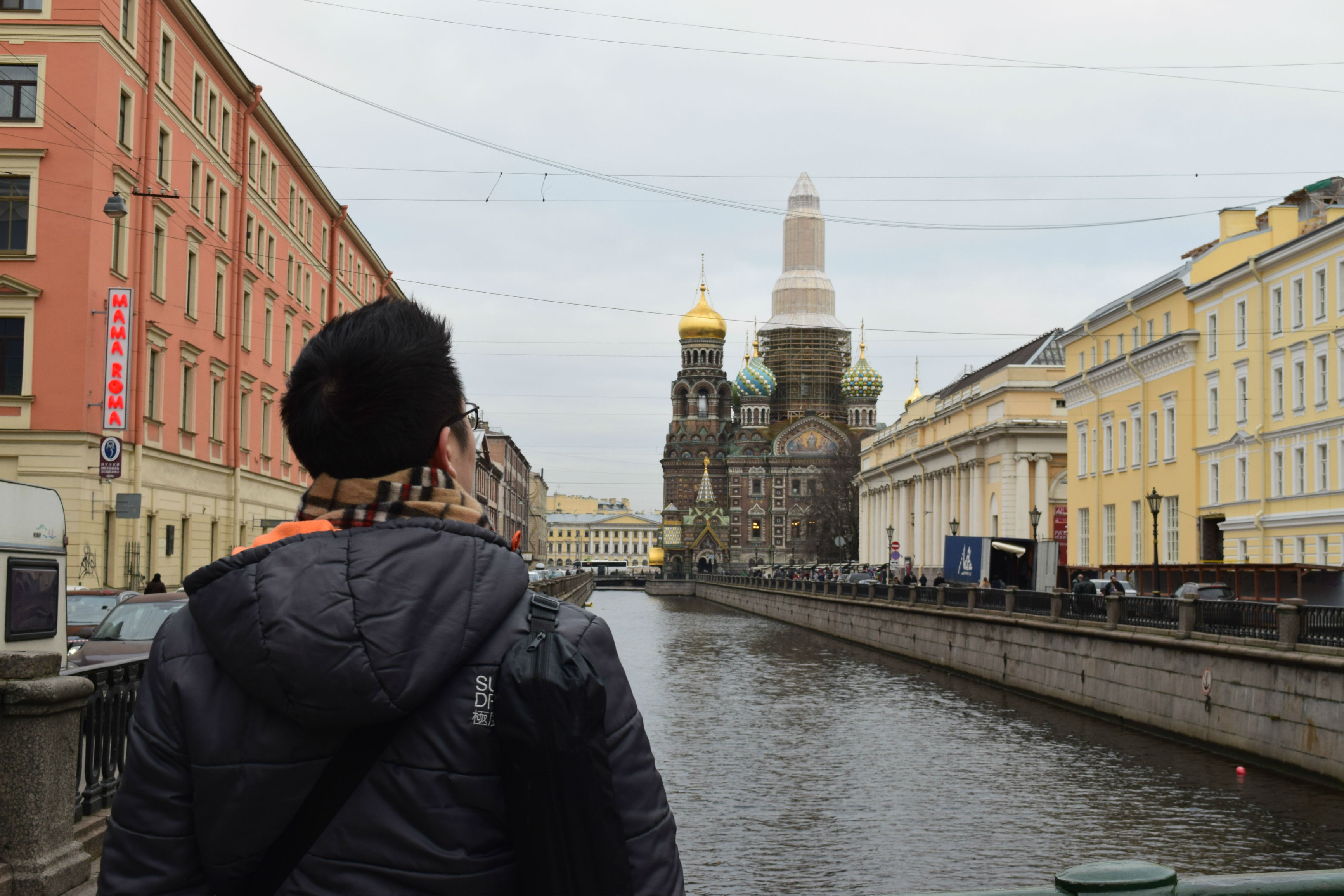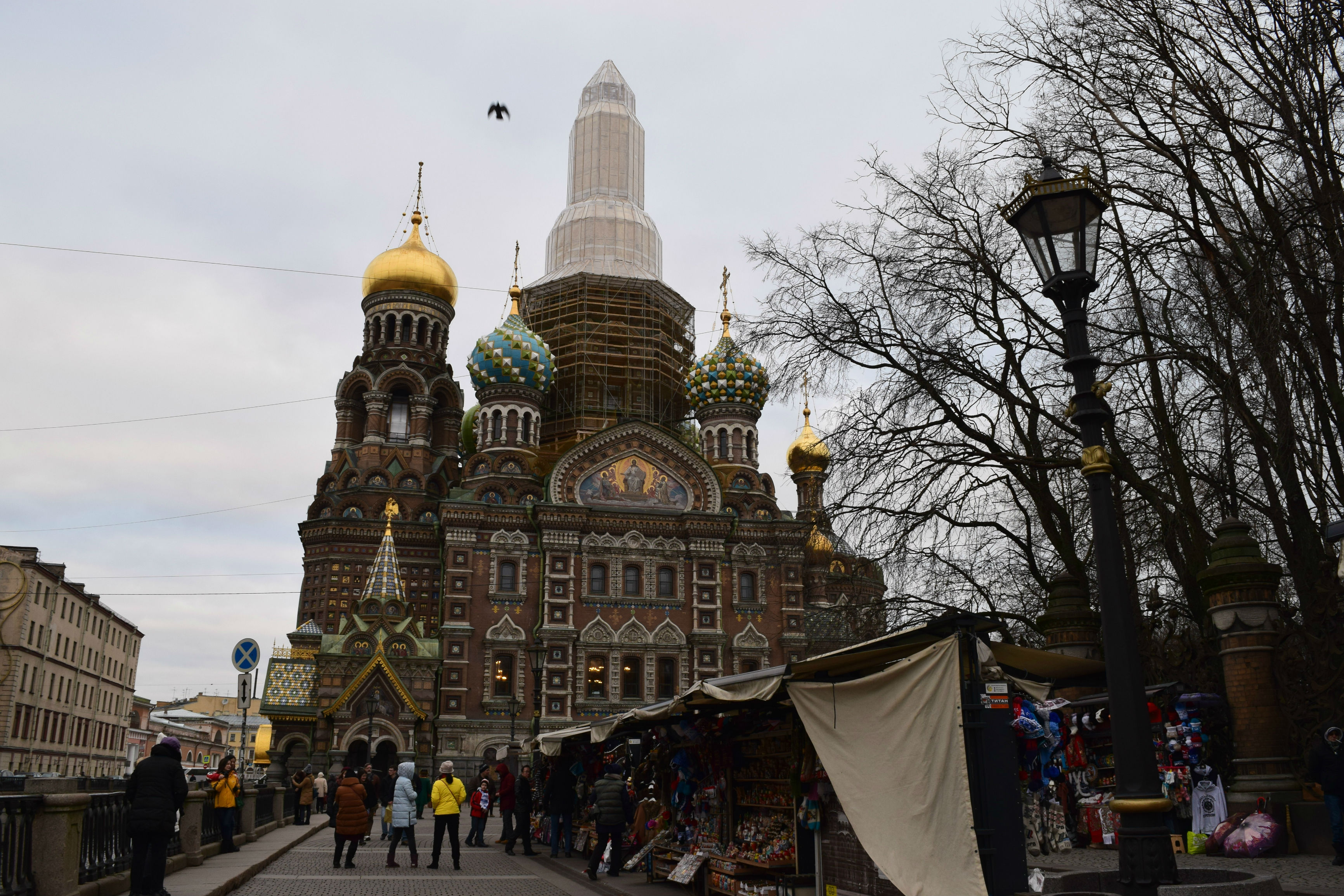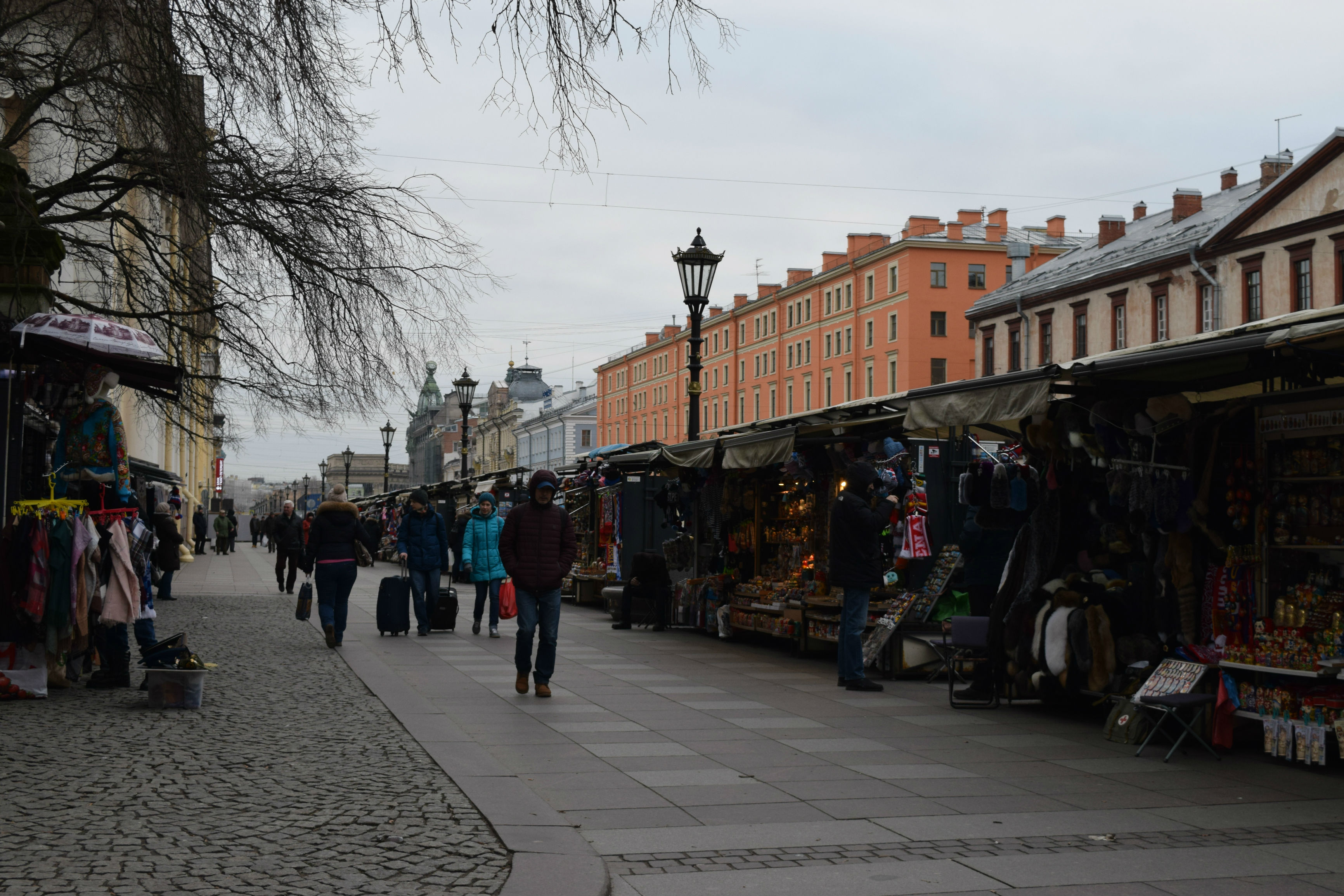 Indeed, the church of the Savior on the Spilled Blood is one of the main sights in Saint Petersburg and it reminds me of St. Basil Cathedral. If you're lucky, you will find a row of stalls where you could buy your souvenirs.
Hence, I find that this place can be one of the best places to buy souvenirs and some items are reasonably priced. Also, you may try bargaining if you're buying a few items from the same vendor. However, do be careful if you're offered to pay with a credit card (they've got a card reader) as it may be dangerous due to stealing your credit card information. I was informed of this fraud and you should pay with cash instead.
Nearest Metro station: Nevsky Prospect
Winter Palace & Palace Square & Alexander Column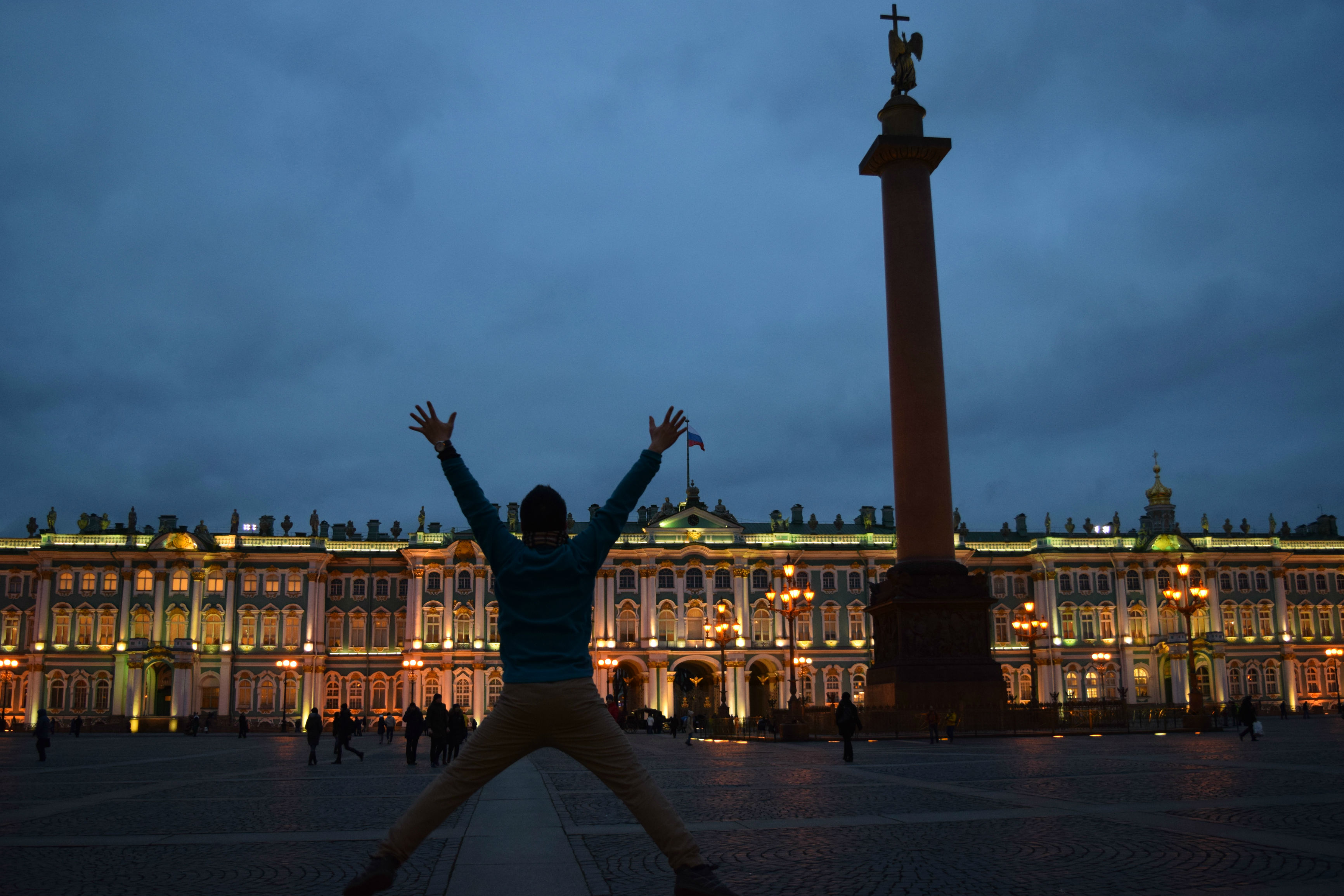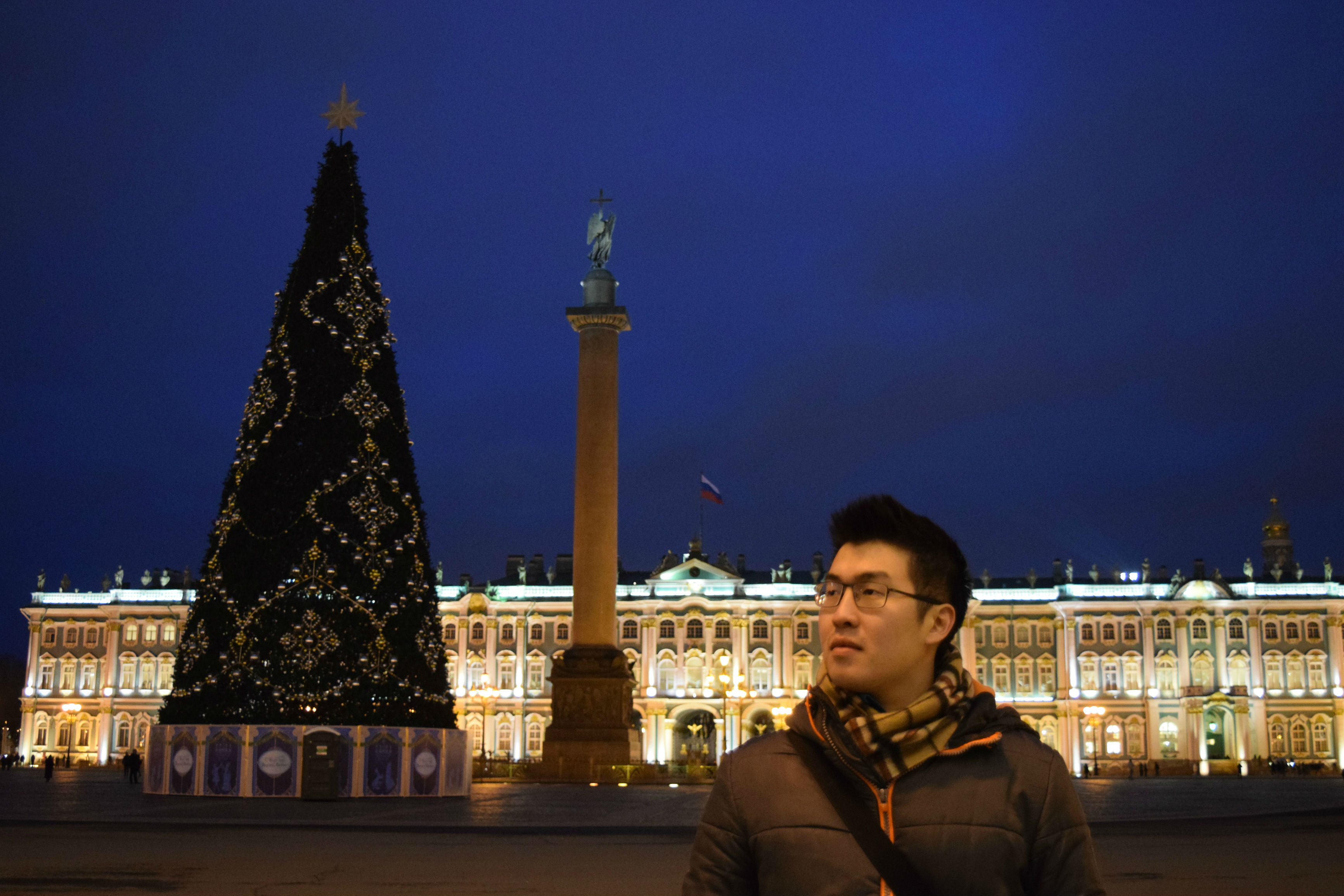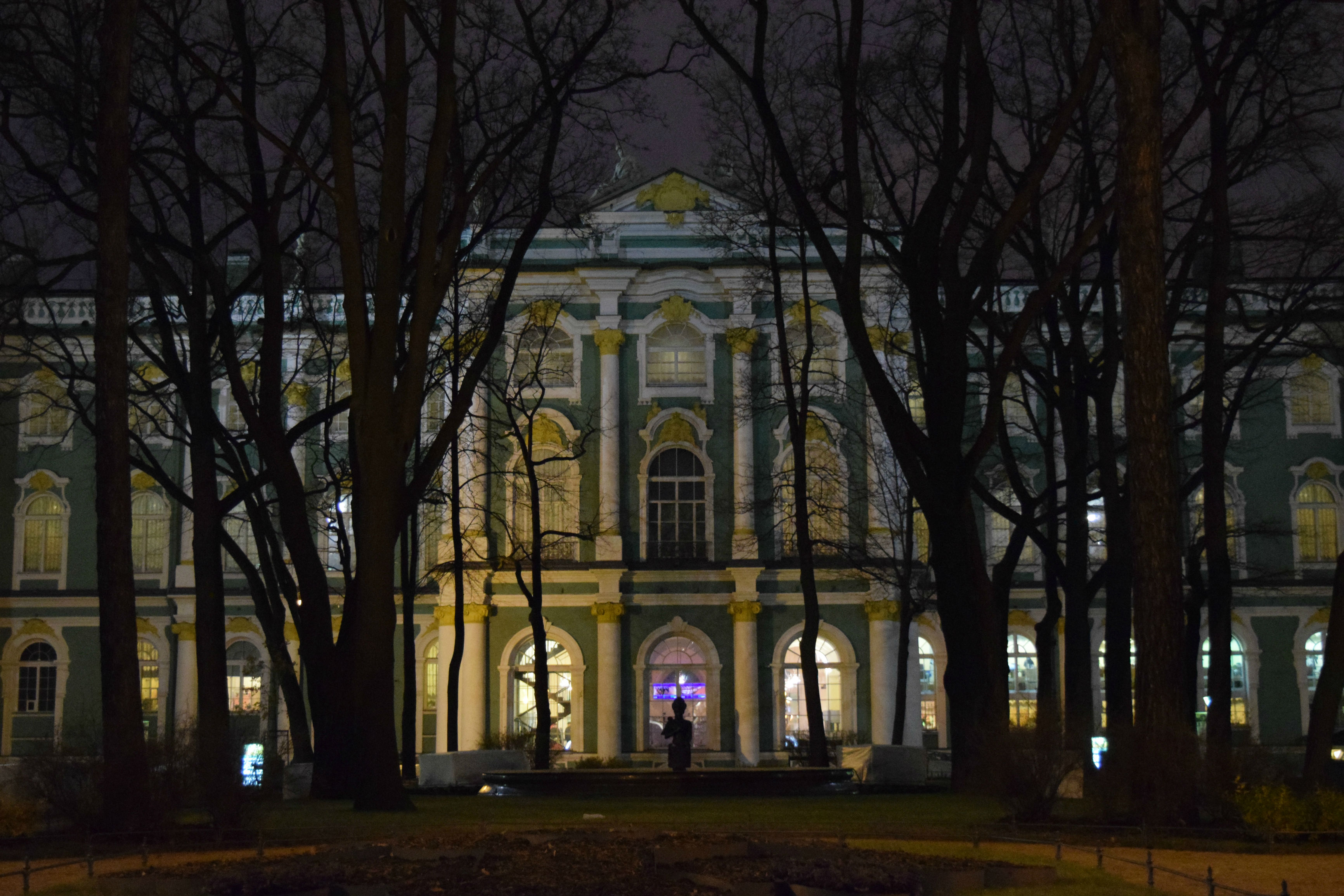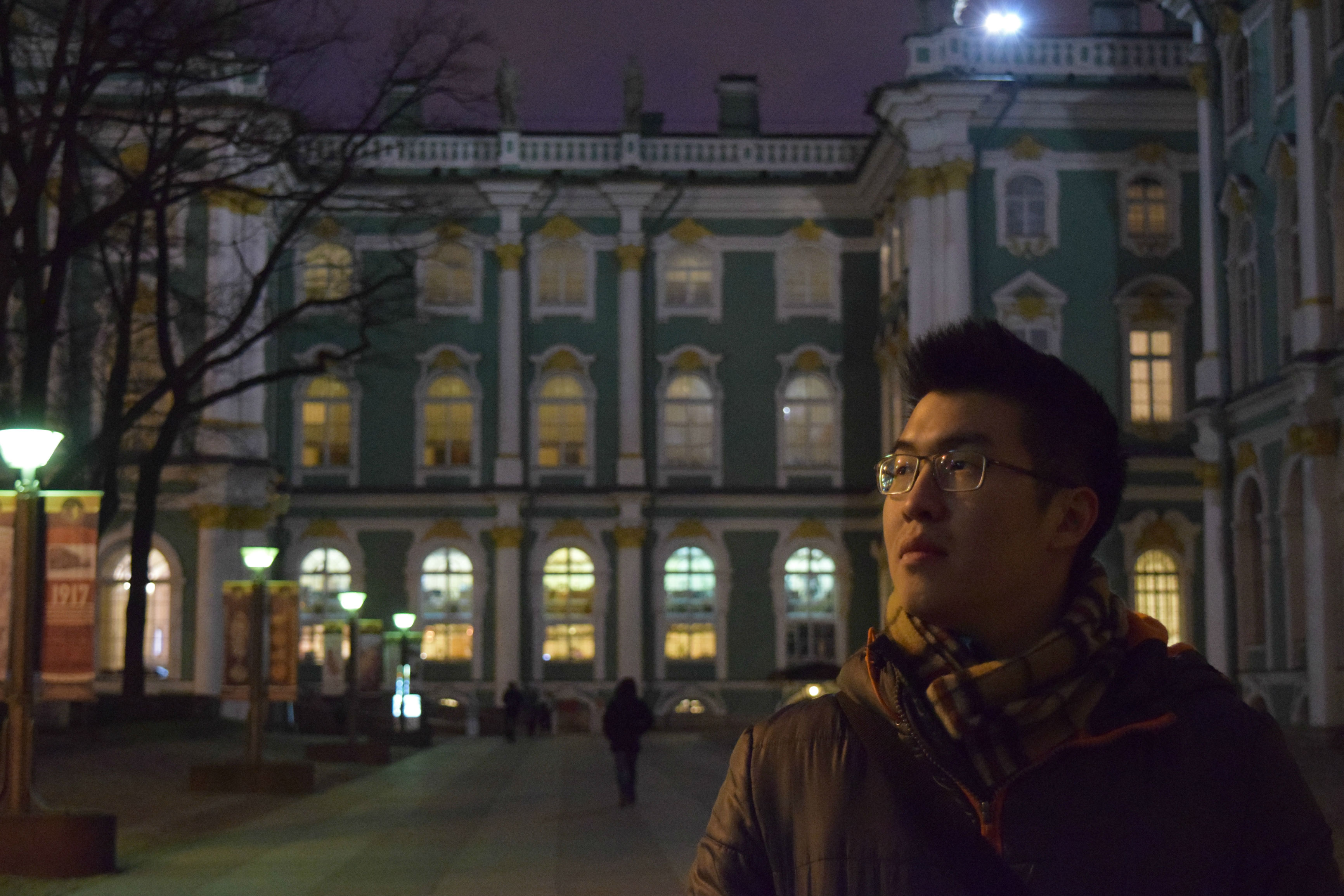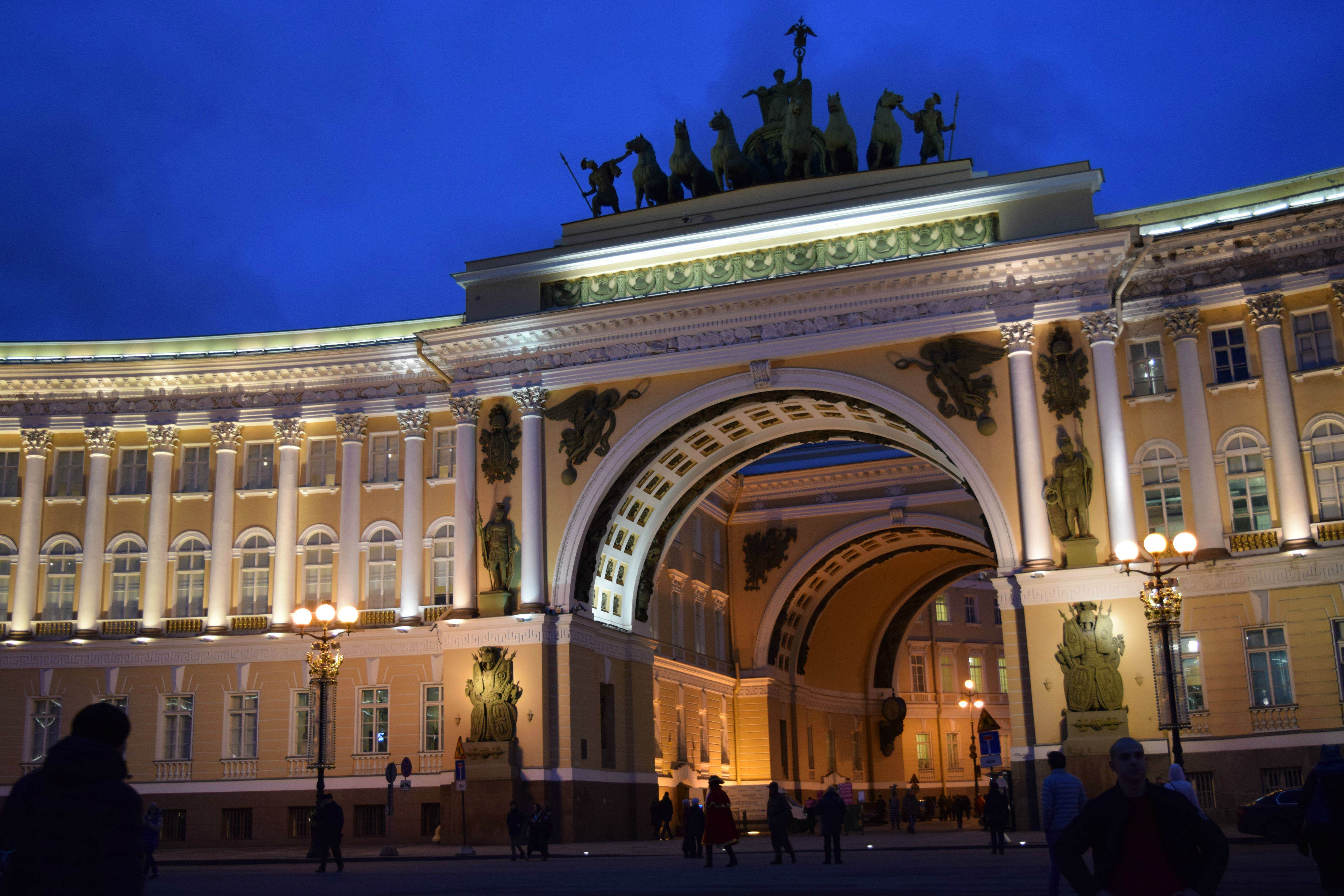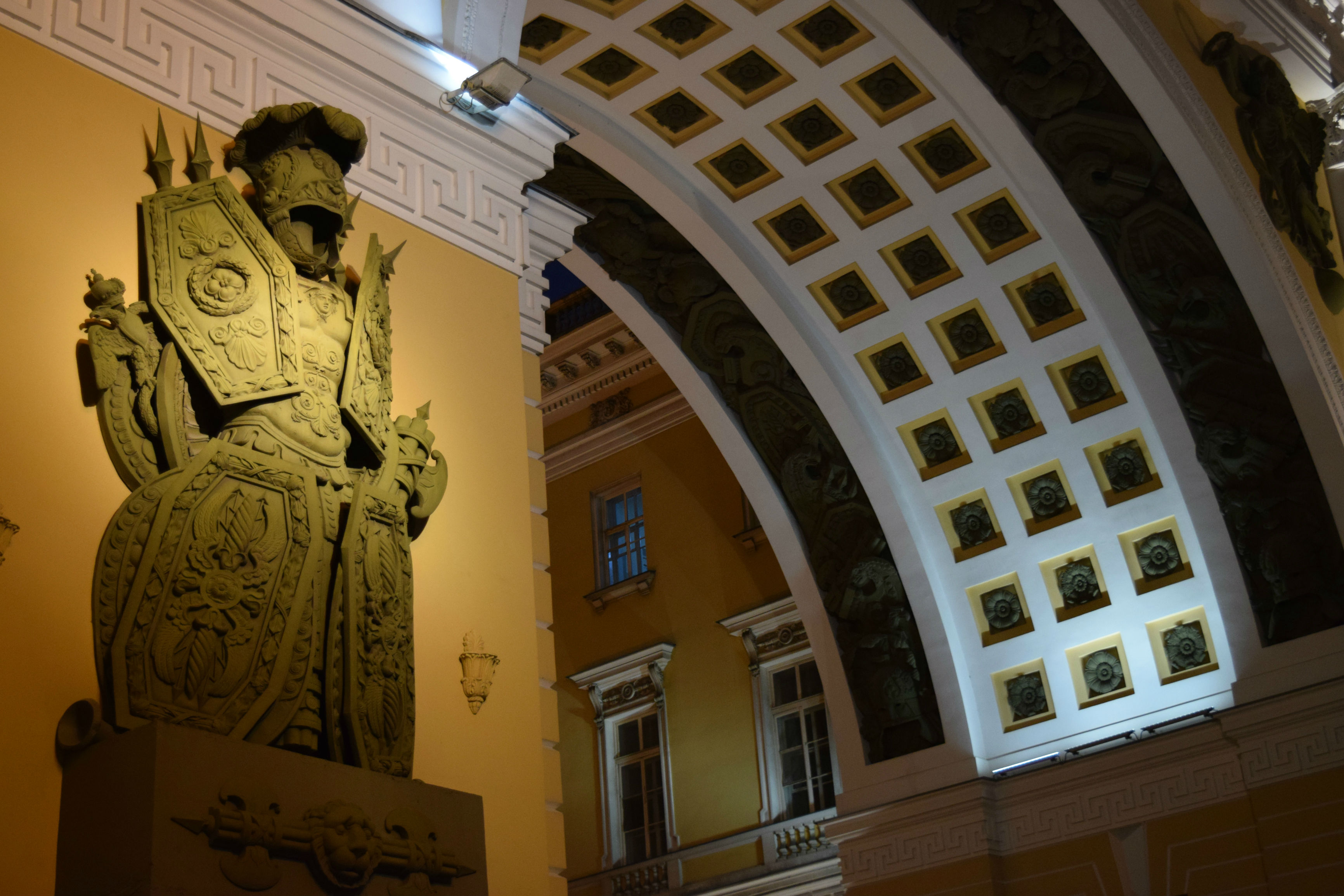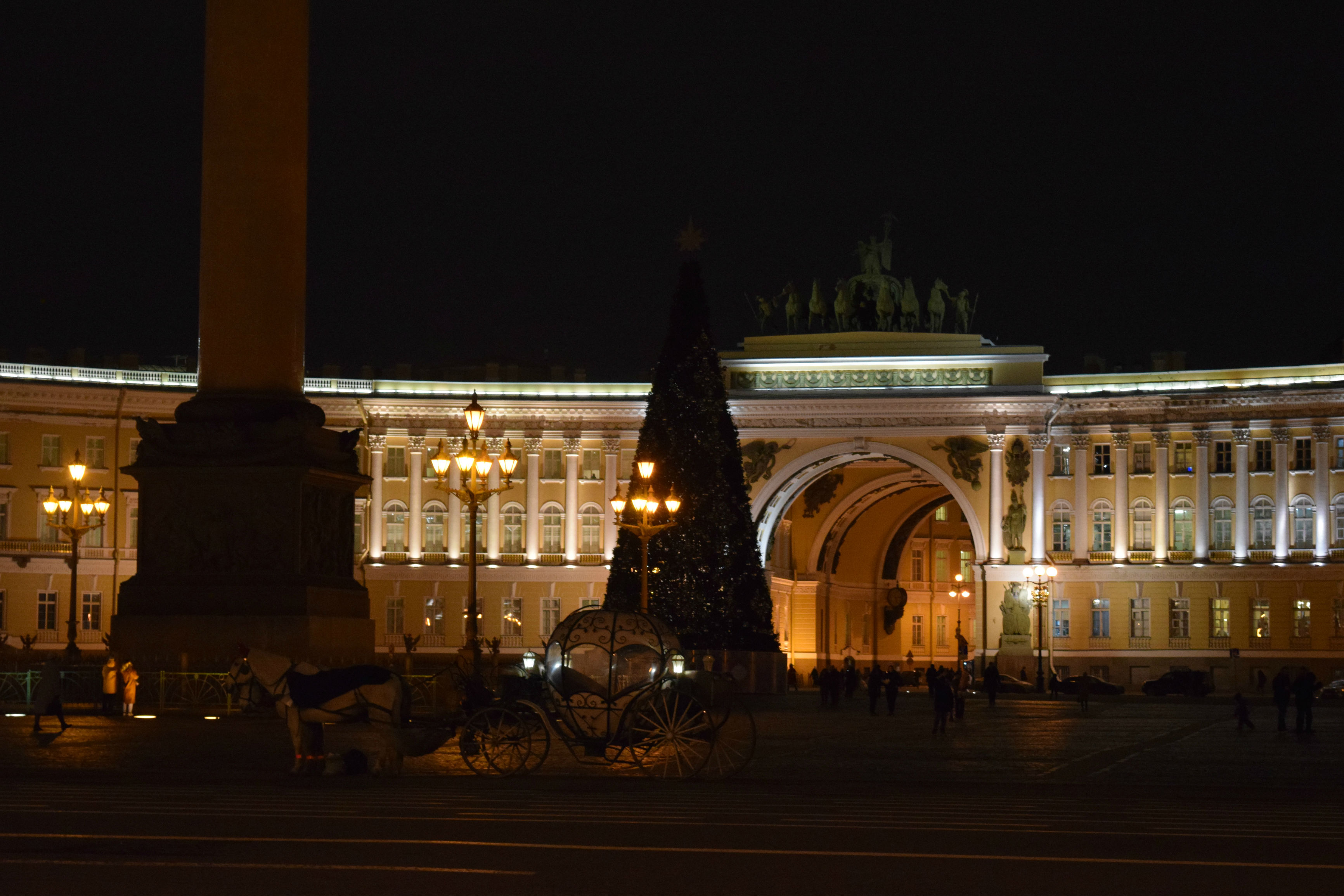 Locating the Palace Square will bring you to the Winter Palace and its Alexander Column as well. If you don't already know, the Palace Square is the central city square of Saint Petersburg, and it is vast in space so that you could take pictures freely without any one blocking you. On the other hand, the Winter Palace was actually the official residence of the Russian monarchs, back in year 1732 to 1917.
Admission fares are only applicable if you heading into the Winter Palace; and no payment required if you're merely going into the compound/garden area.
Nearest Metro station: Admiralteyskaya
Admiralteystvo & The Palace Bridge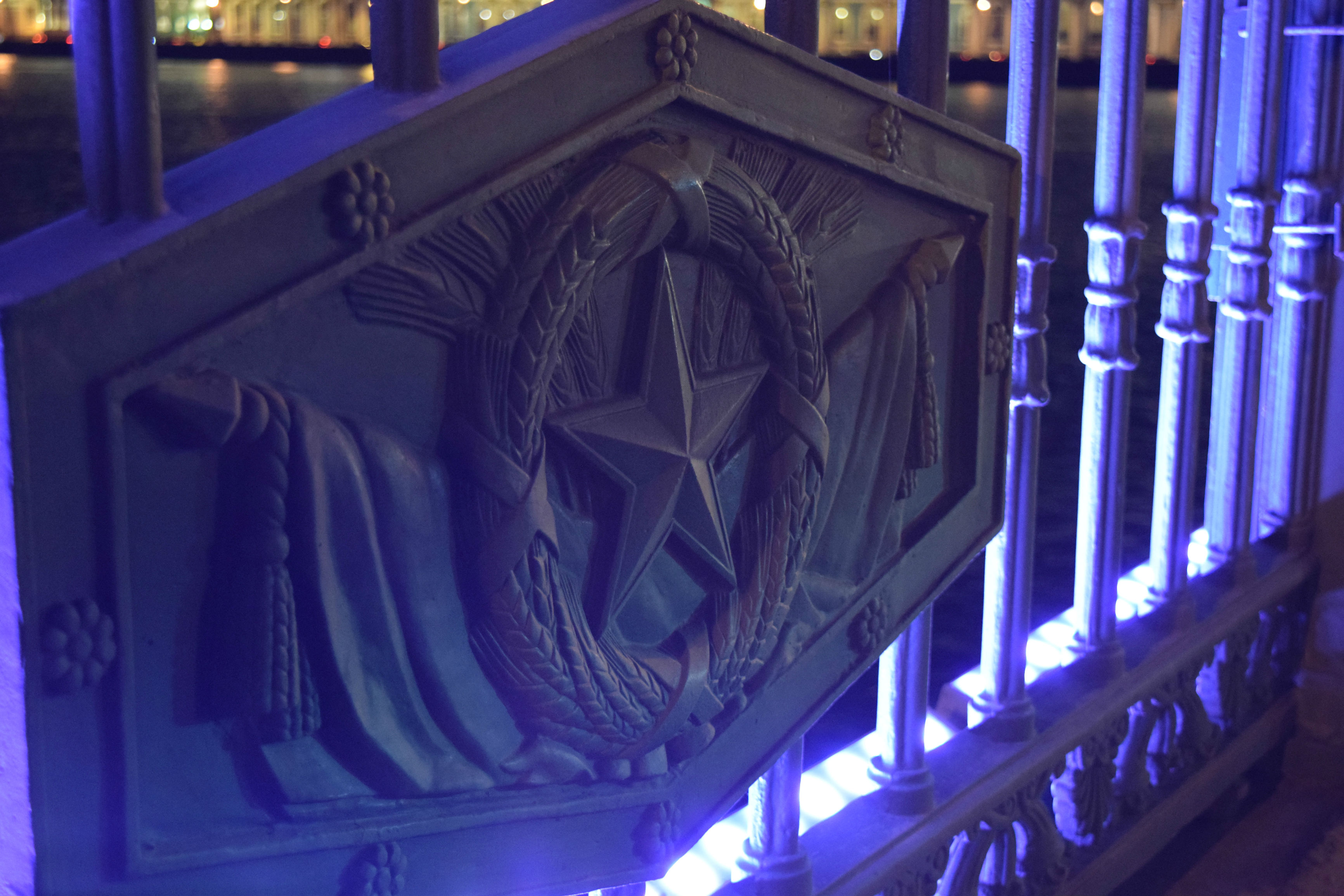 The Admiralteystvo and its Palace Bridge are located closely to each other and one of its highlight is the opening of the Palace Bridge; among other bridges in Saint Petersburg.
The time that are scheduled for the opening of its bridges is after midnight, and therefore it was too late to witness such opening. In fact, I thought that I should see them.
You may visit Bridge Openings – Timetable for more information on the timetable of bridge openings; though I may not guarantee the reliability of the timetable as tabled in the website.
Nearest Metro station: Admiralteyskaya
St. Isaac's Cathedral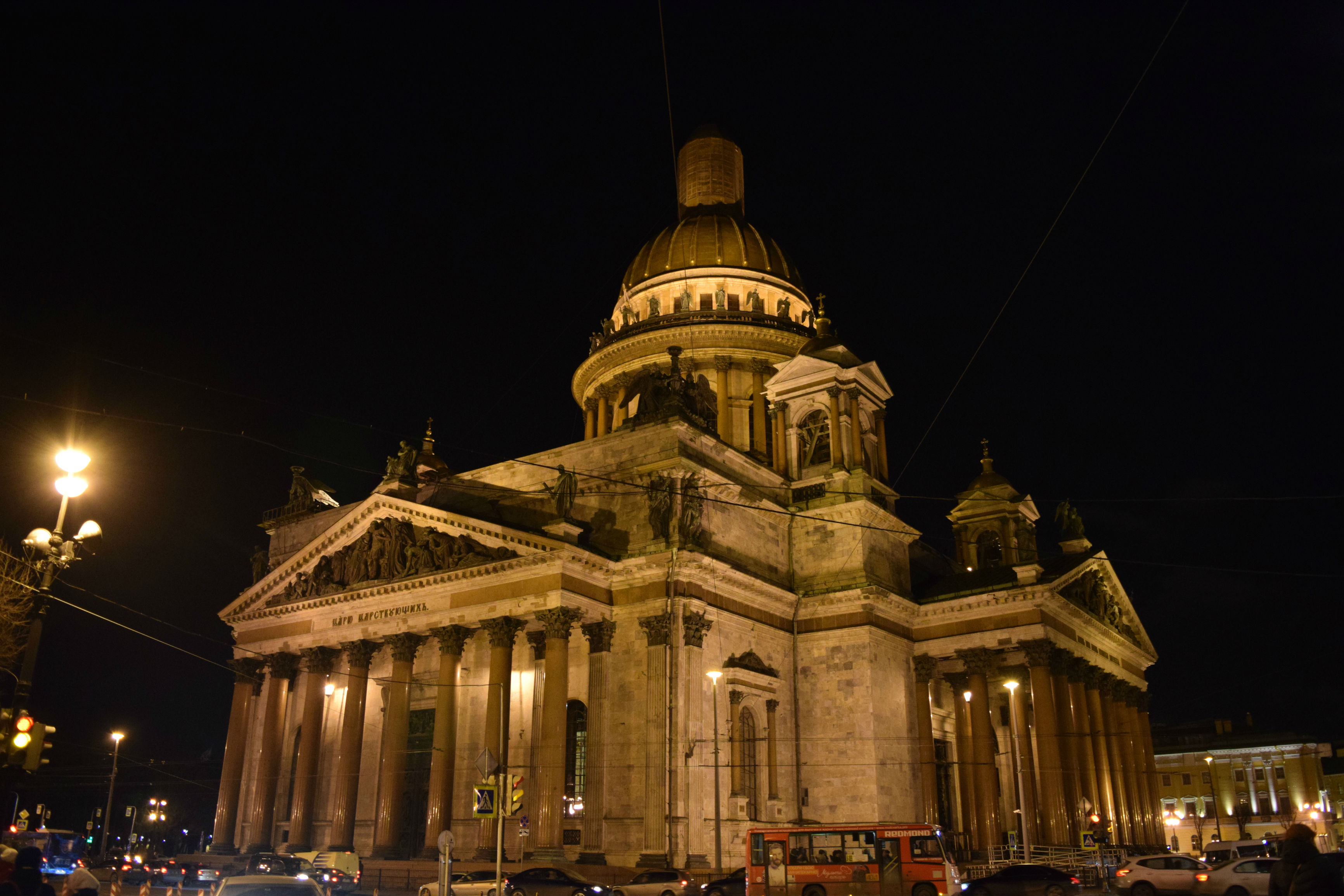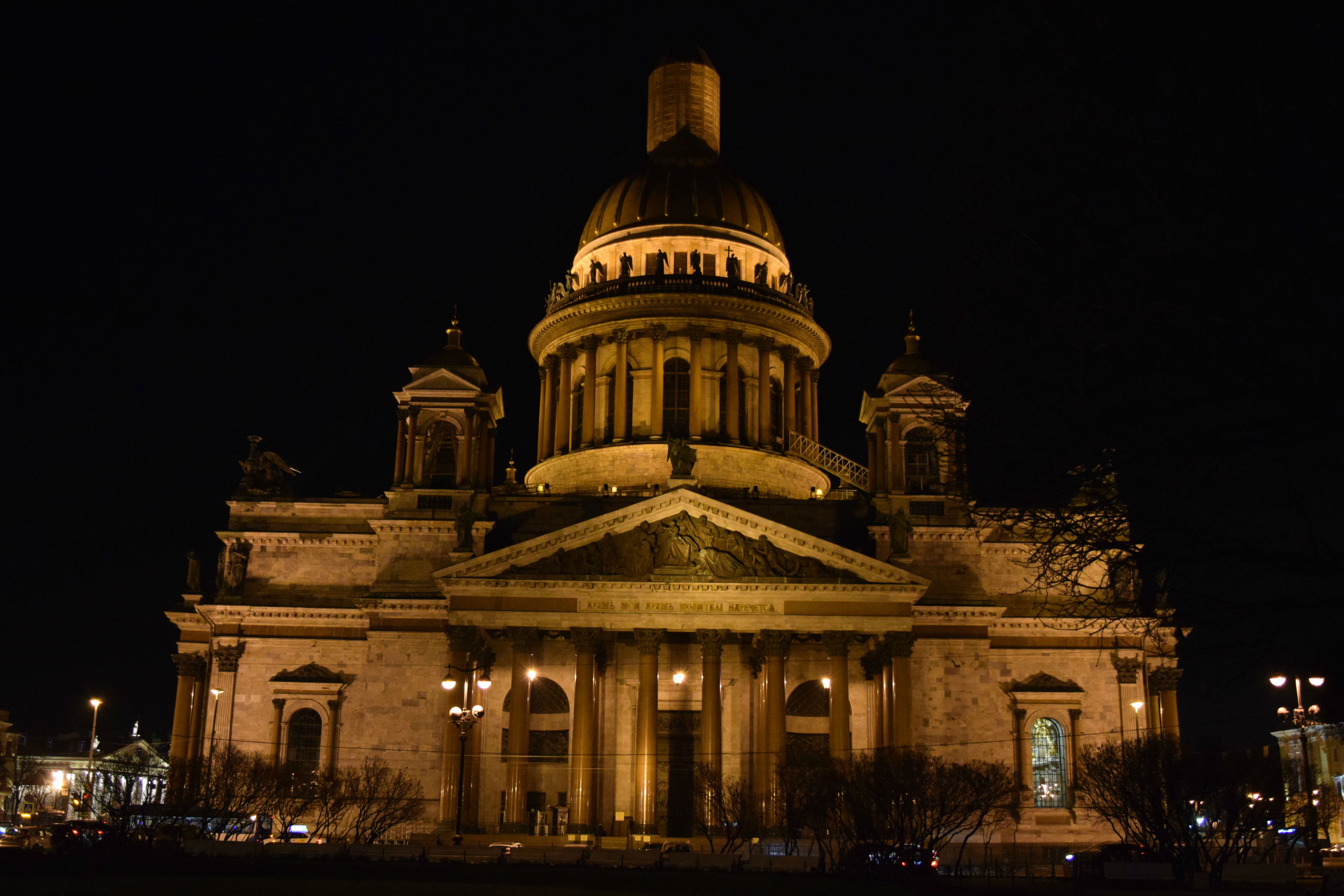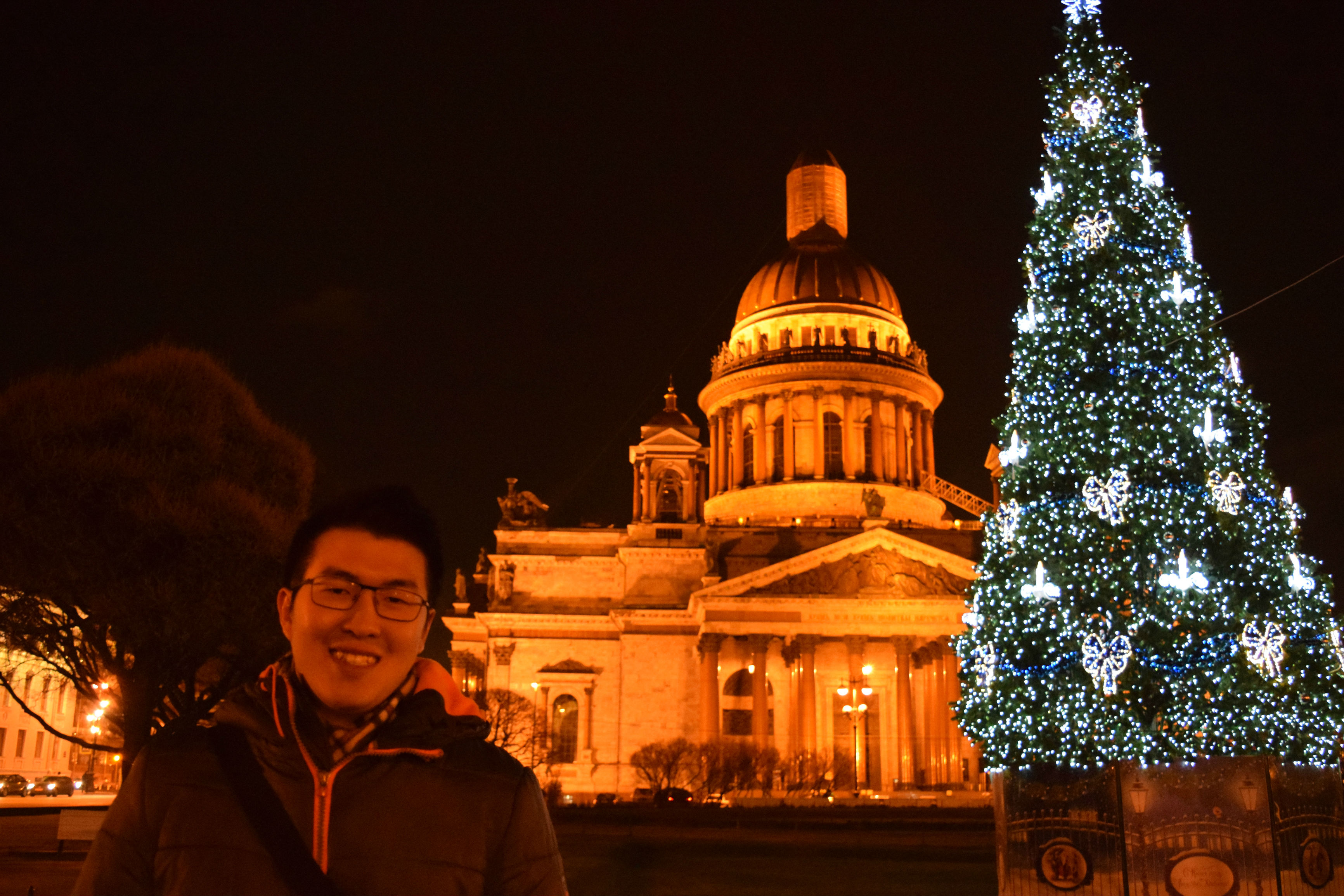 The Saint Isaac's Cathedral is the largest Russian Orthodox cathedral in Saint Petersburg and unfortunately, it was closed at that time of my visit. Well actually, I'm ain't too late and it was already dark due to short day-light during winter.
However, I'd be back to see how it looks like!
Nearest Metro station: Admiralteyskaya
Museum of Russian Vodka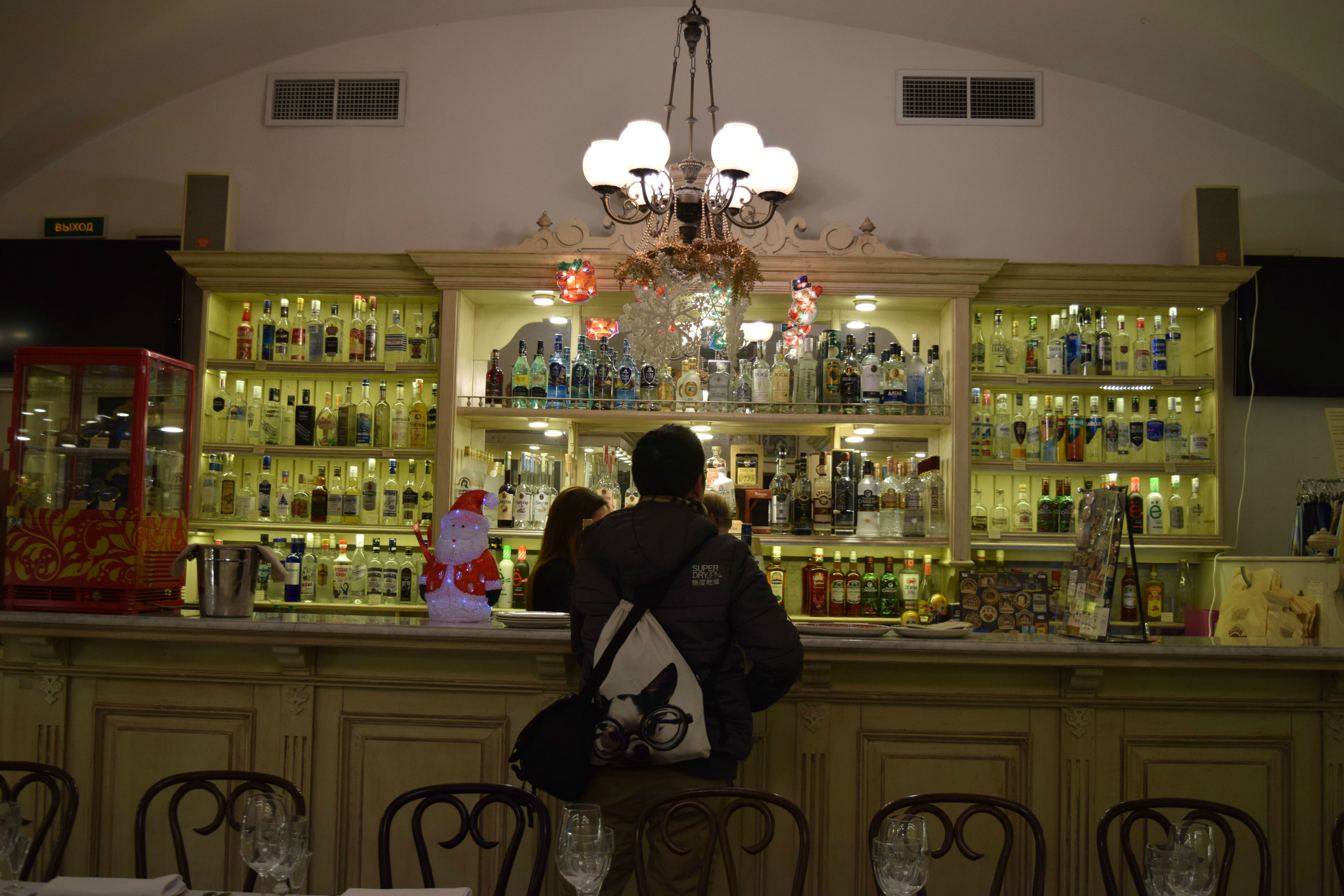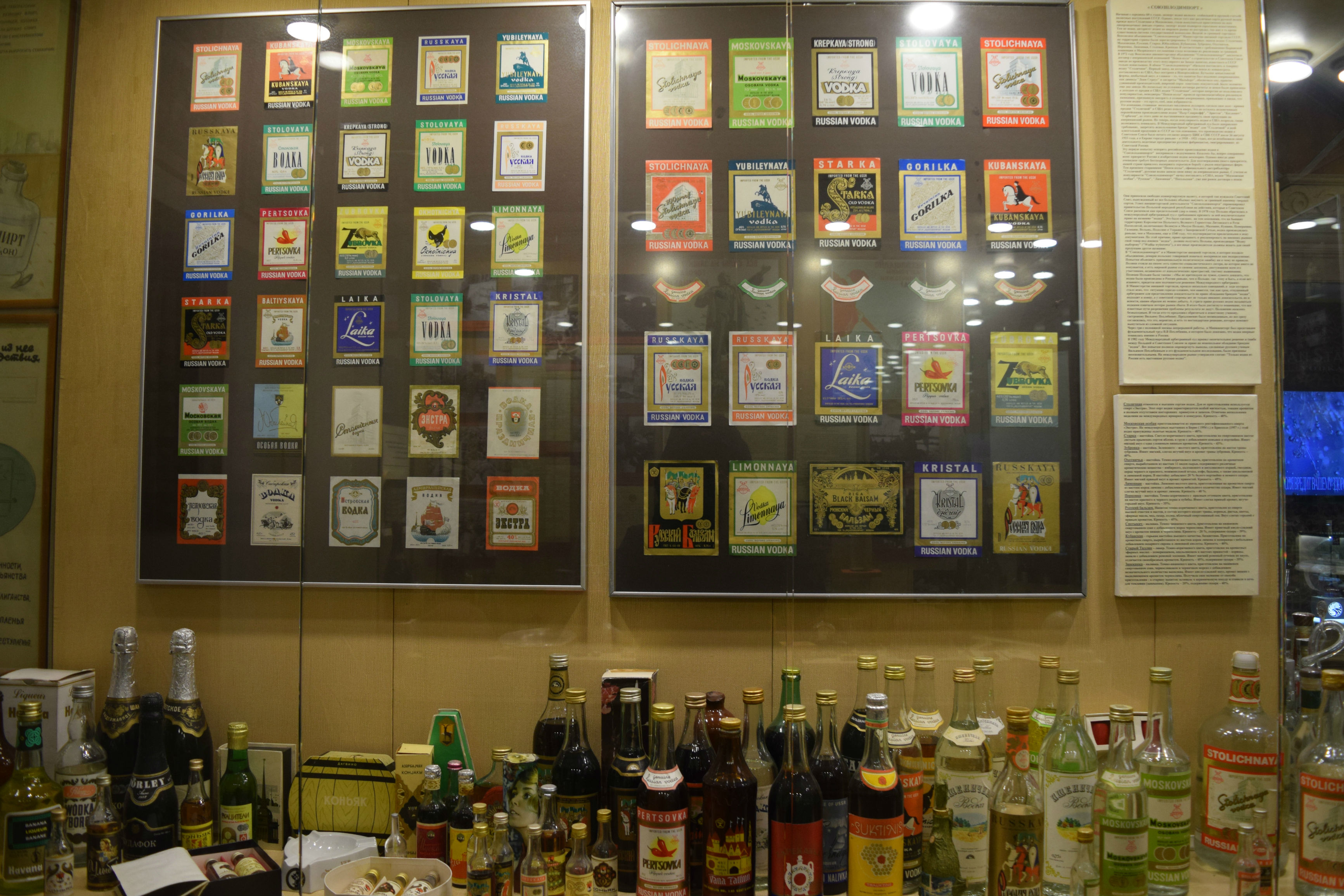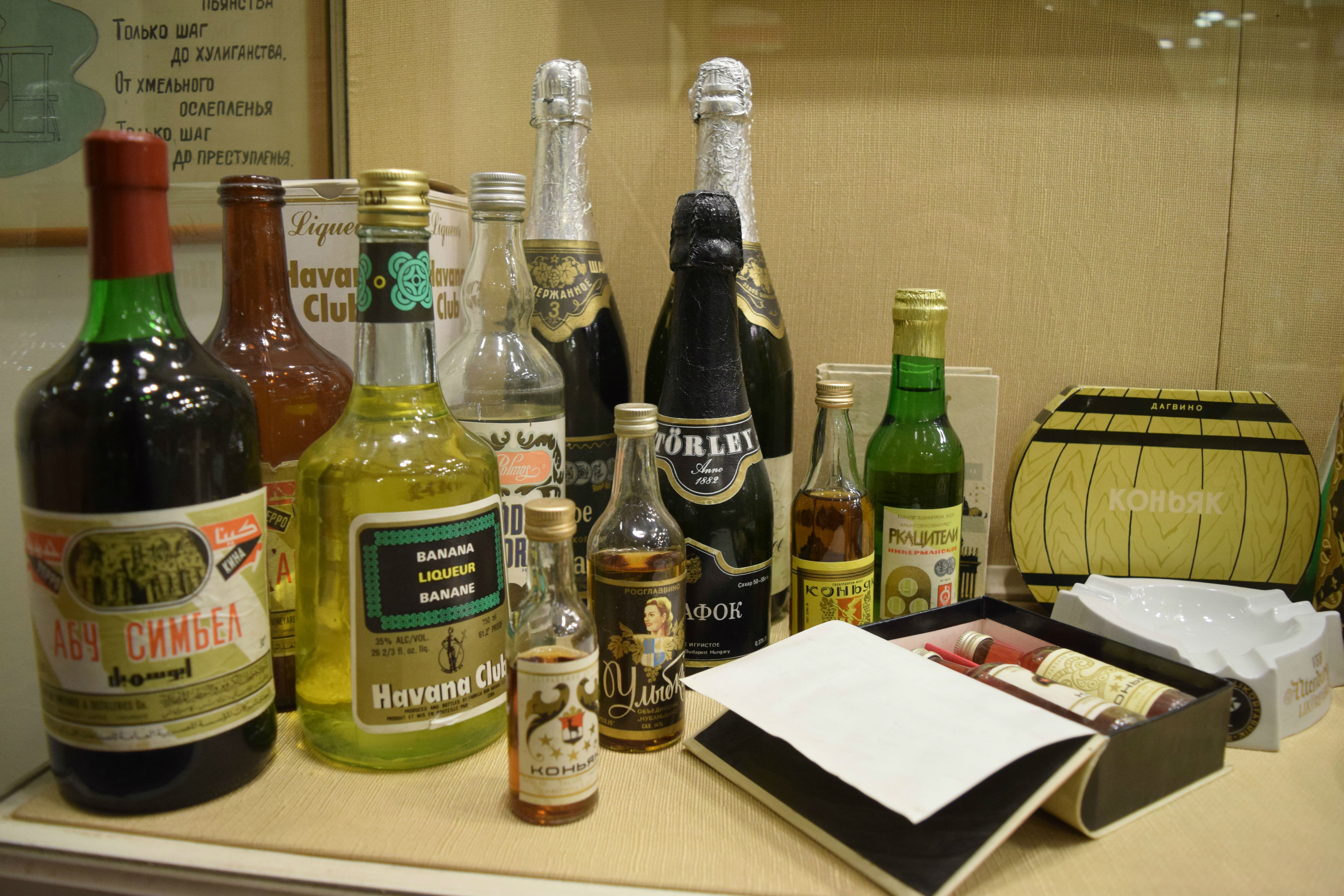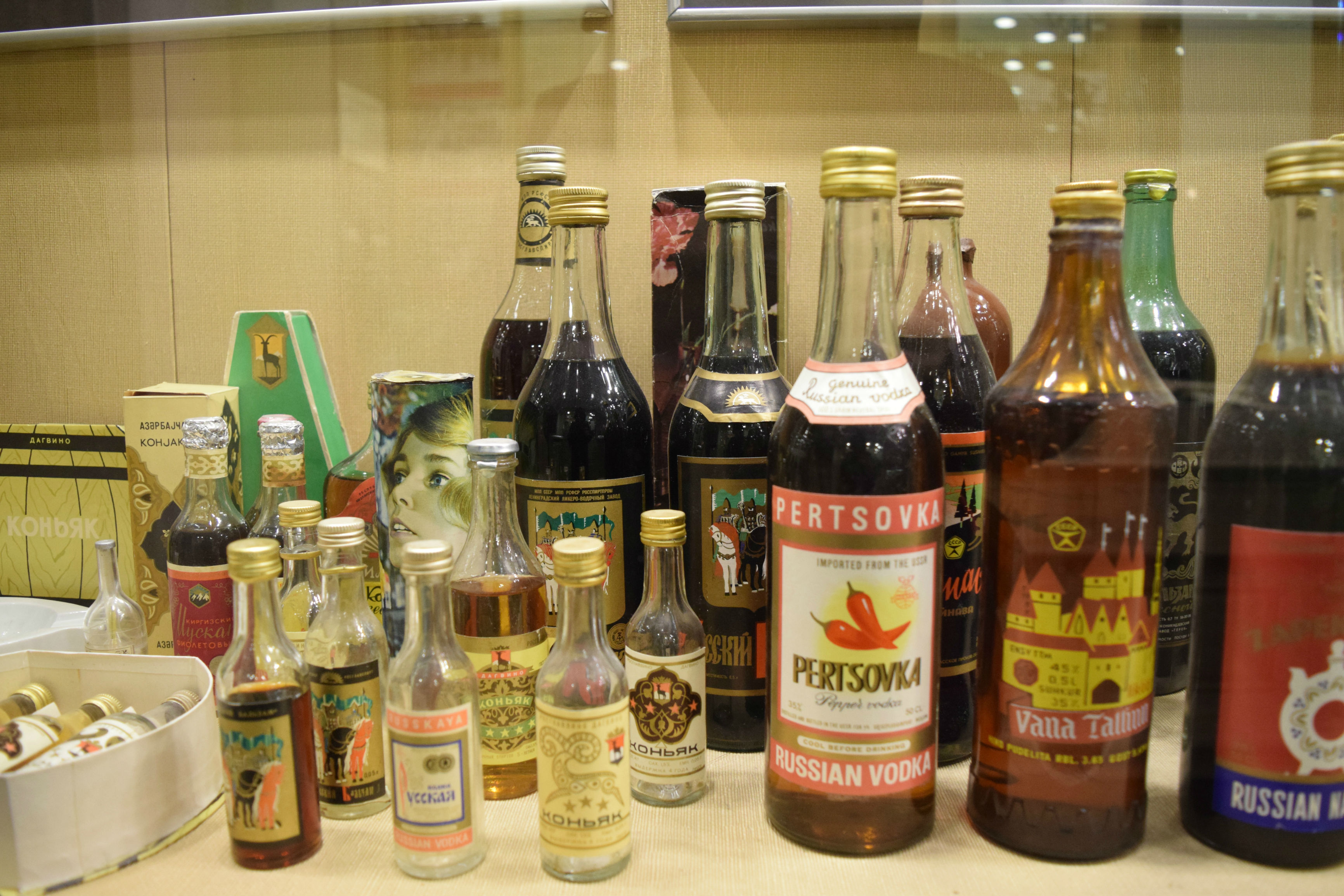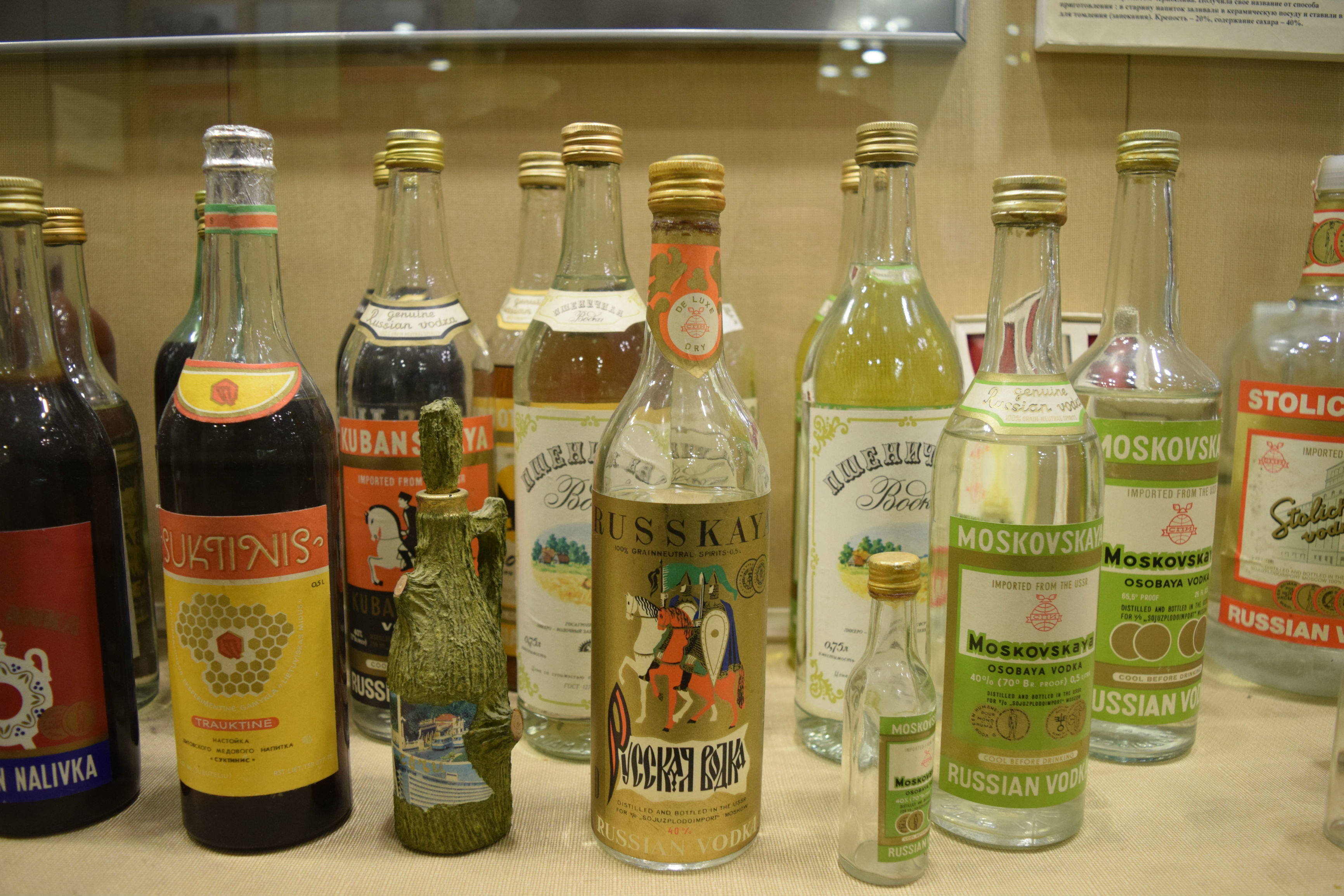 Russian is popular for its vodka and this is the right place if you would like to study its origin and history from the 14th century. However, I find that the vodkas here ain't cheap as I found a liquor shop located further down the road that sells them for a cheaper price; though I could not find the vodka bottle I bought at the museum.
The Russian vodka bottle that I bought was recommended by the lady, saying that I could not get it else where; together with a magnet that costs the following prices:
Полугар No. 1: RUB3,350; and
Souvenir (Magnet): RUB230.
You may Russian Vodka Museum – Website visit for more information on its exhibition and entry into the museum.
Nearest Metro station: Admiralteyskaya
Peter and Paul Fortress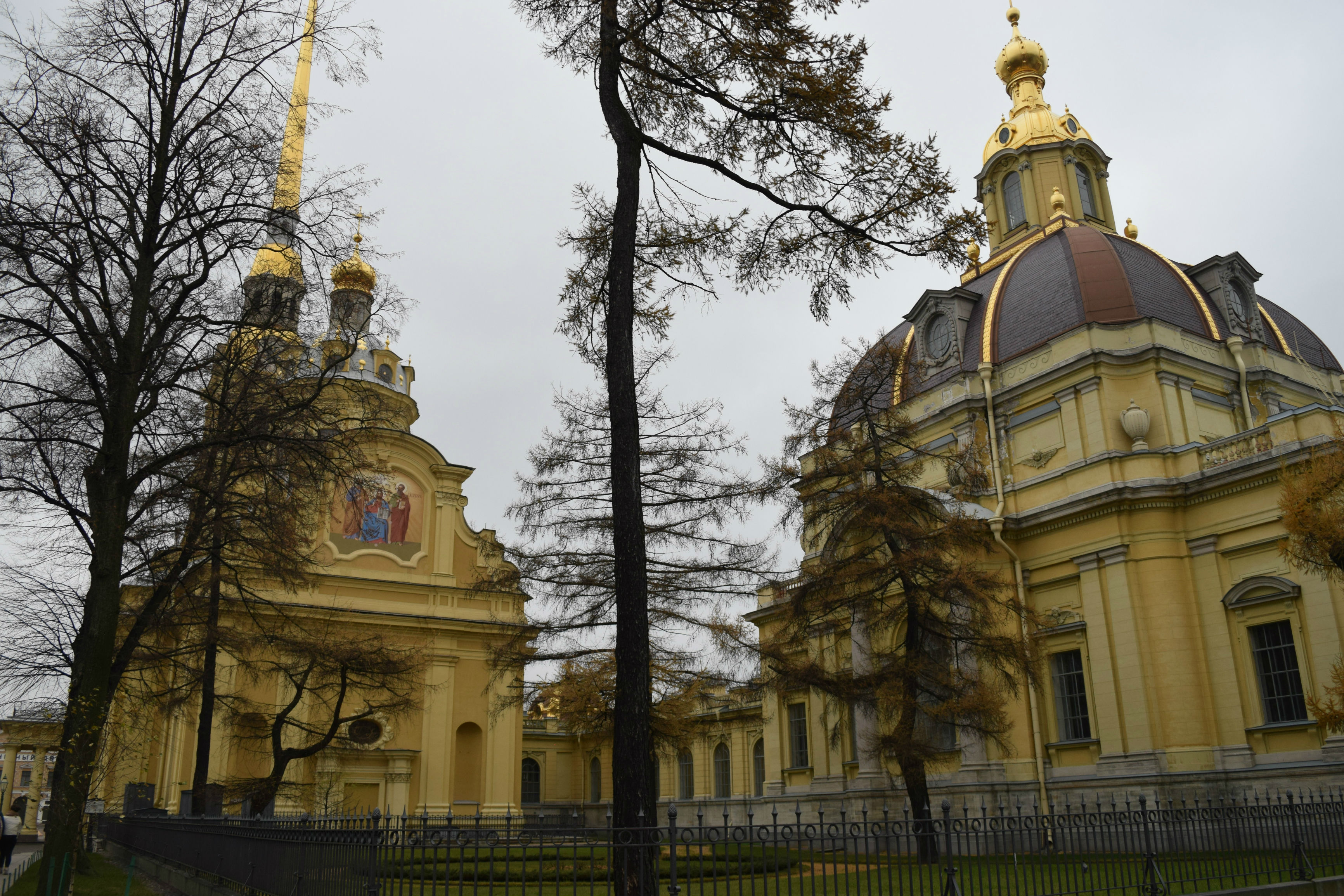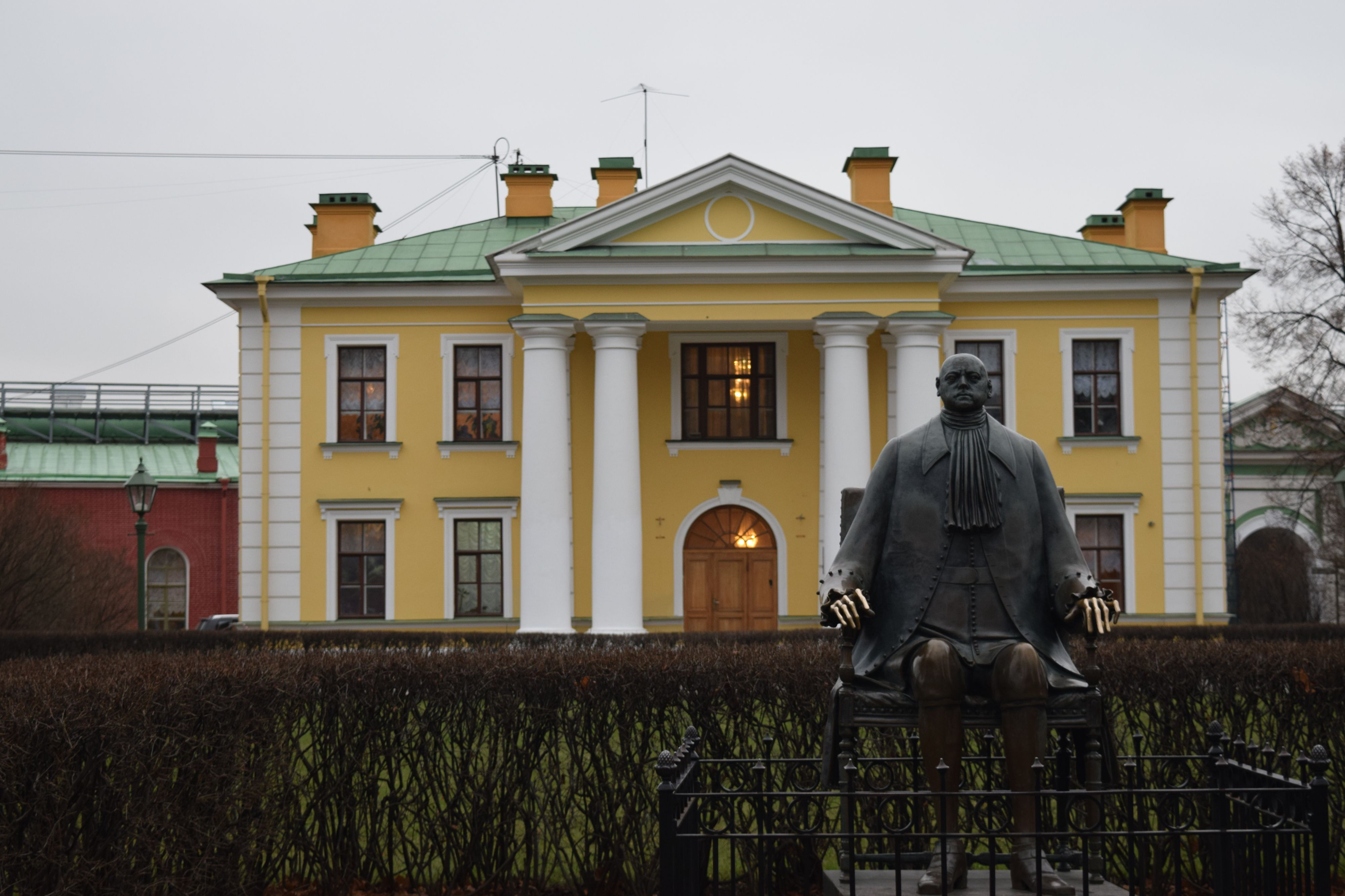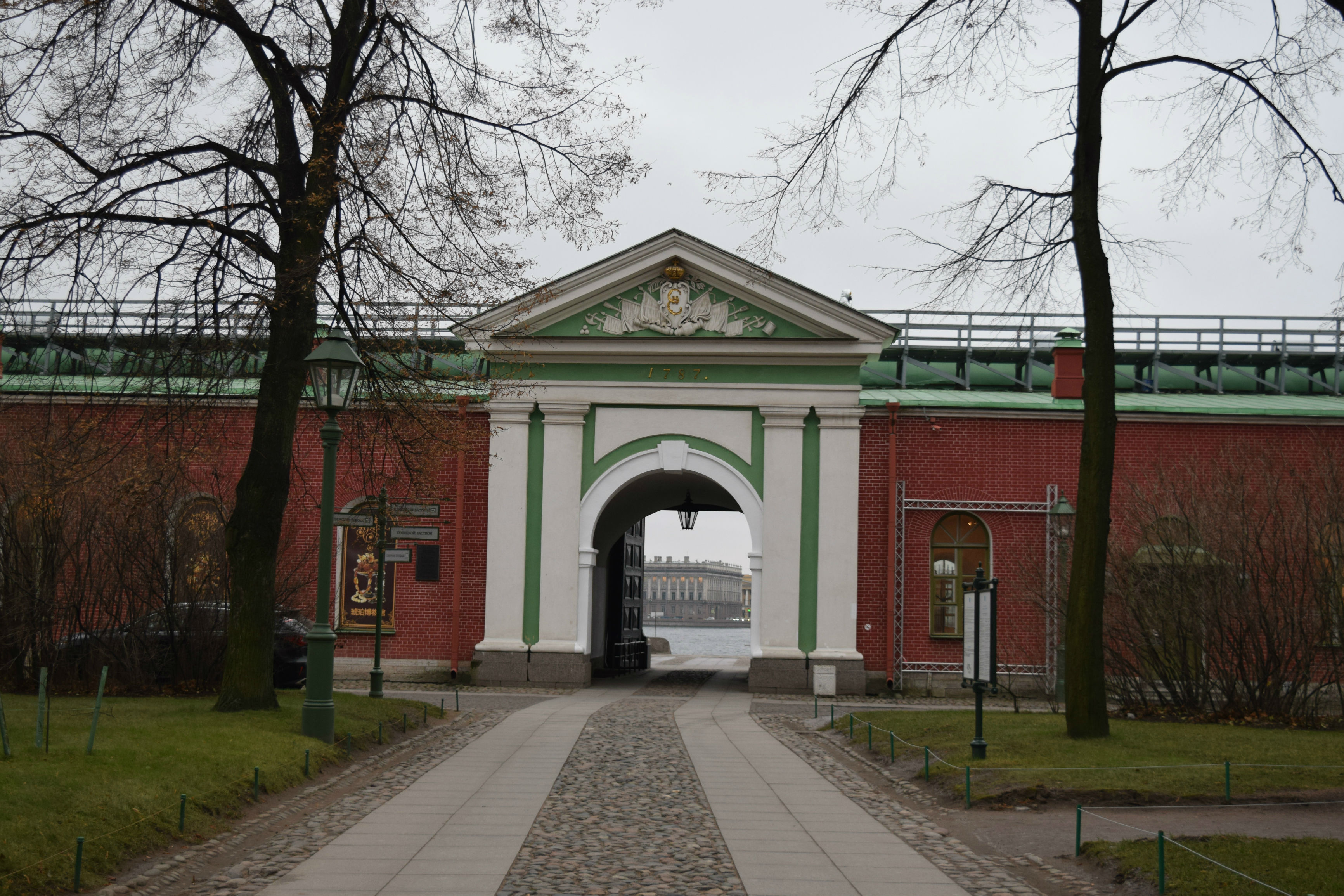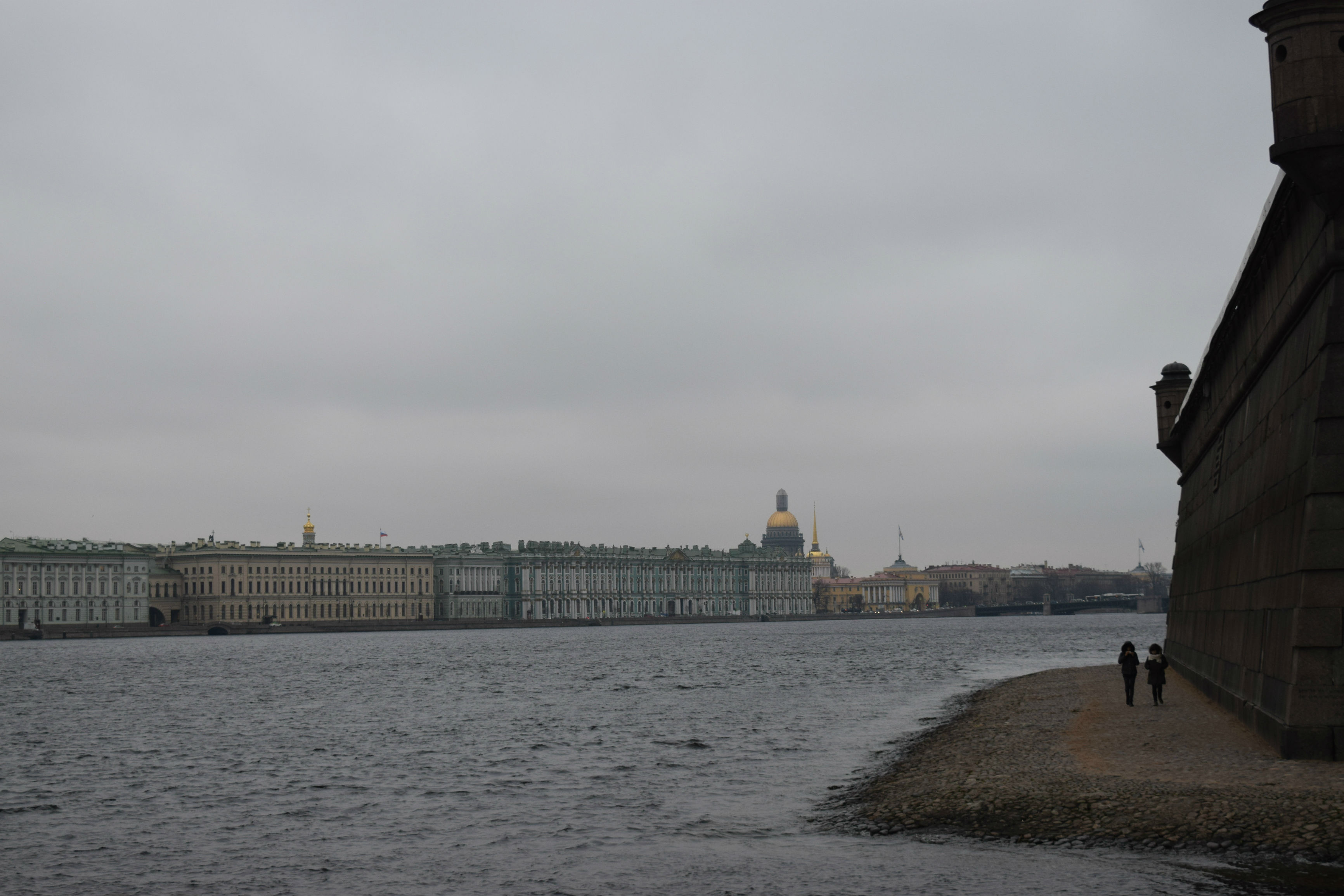 The Peter and Paul Fortress is built in the 18th century and it is known to be a star fortress which will be visible by navigating through the google maps.
Well, this is not the only star fortress you can find; while Kastellet is one of another best preserved star fortresses in Copenhagen that is precisely shaped and they are also visible by navigating through the google maps; than the Peter and Paul Fortress.
Very briefly, the Peter and Paul Fortress was used as a prison and execution ground by the Bolshevik government; back in the early 1920s.
Nearest Metro station: Gor'kovskaya
Saint Petersburg Mosque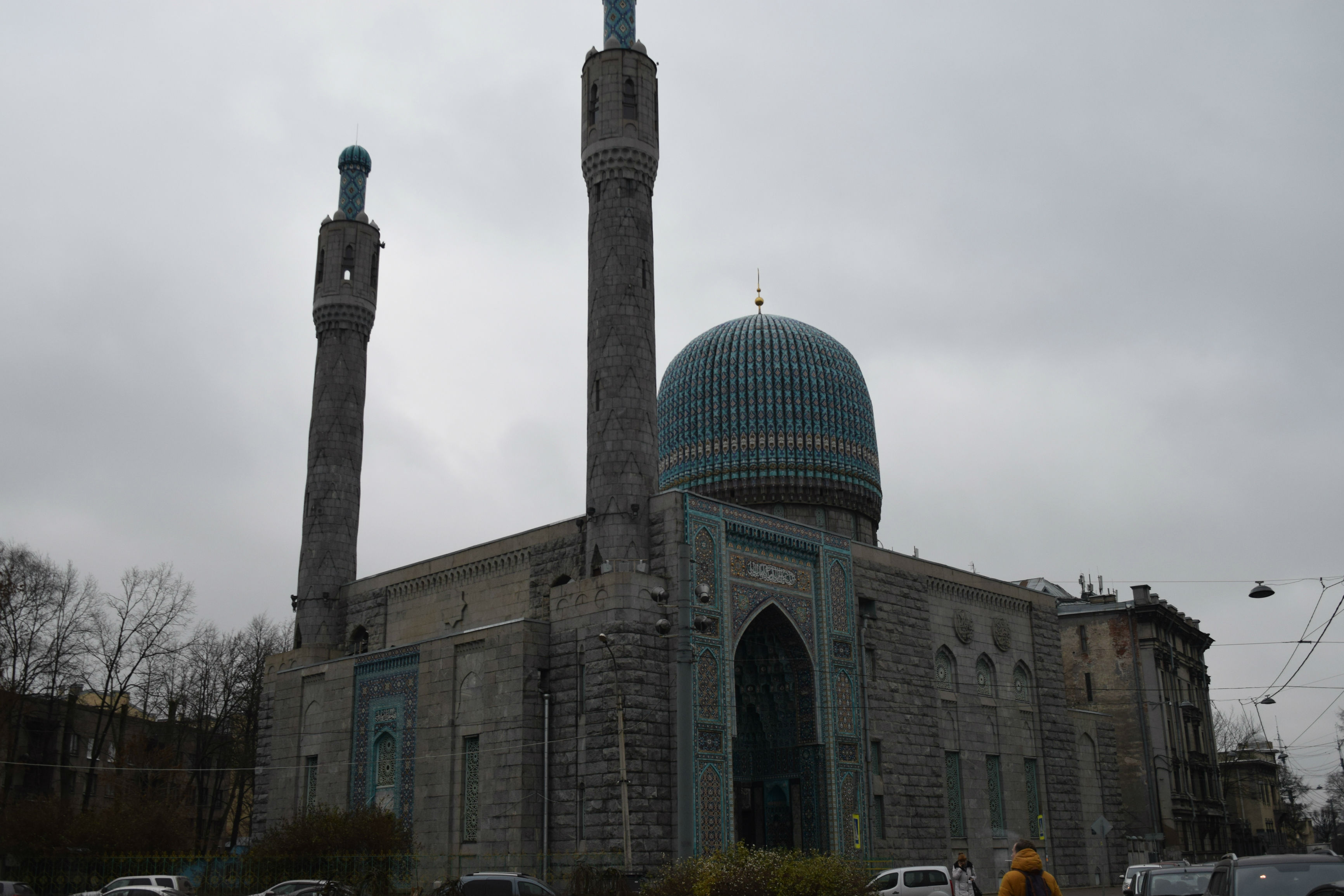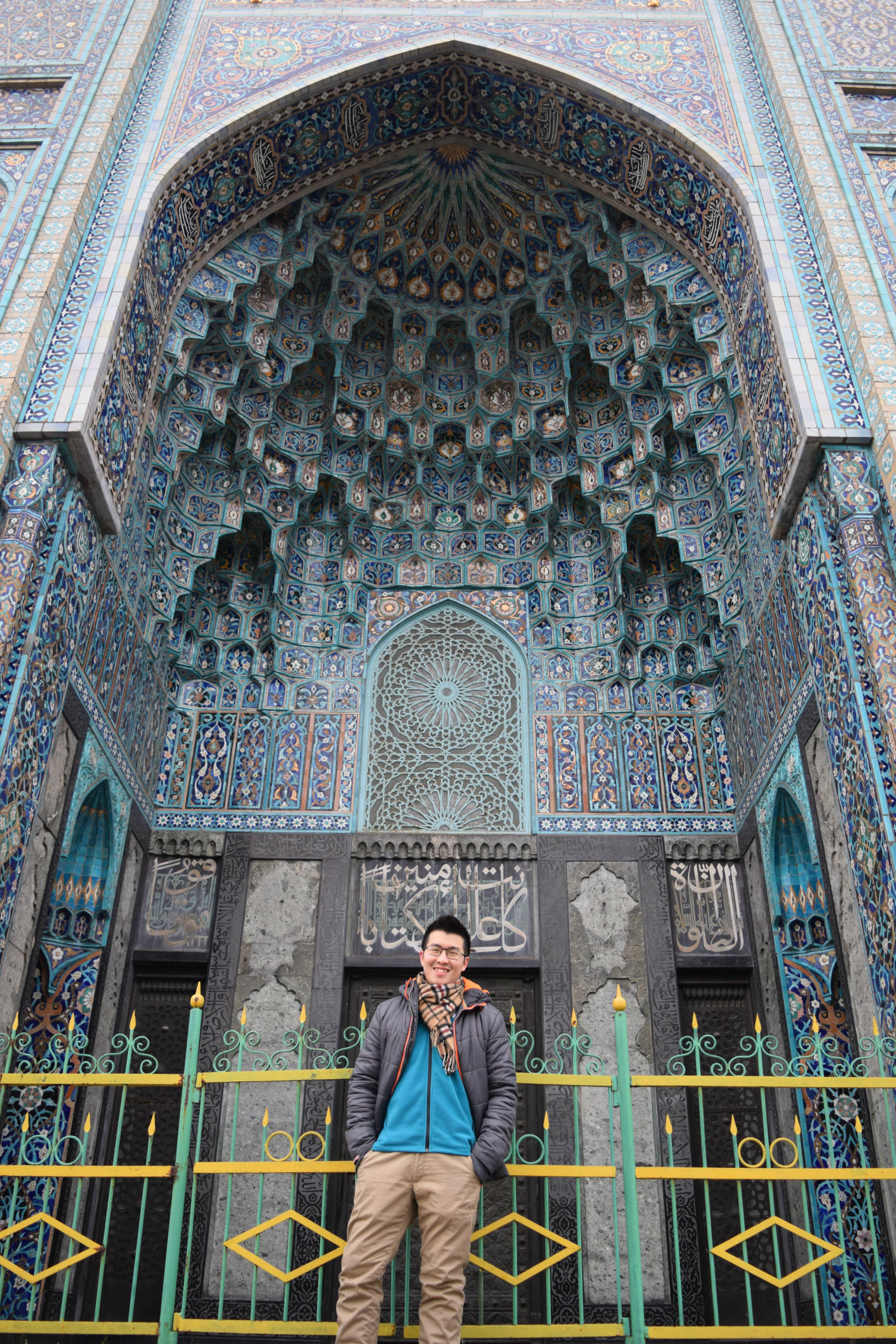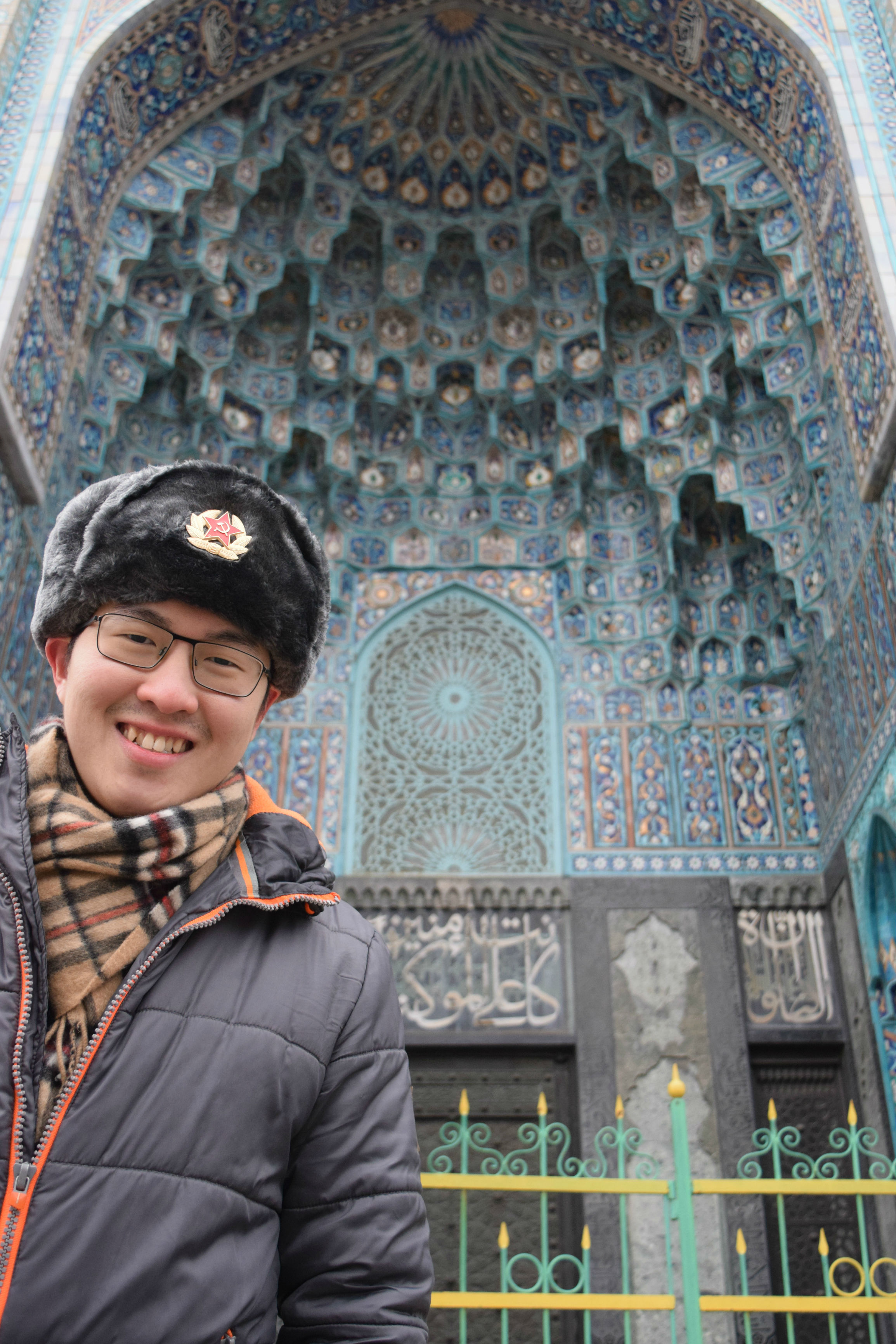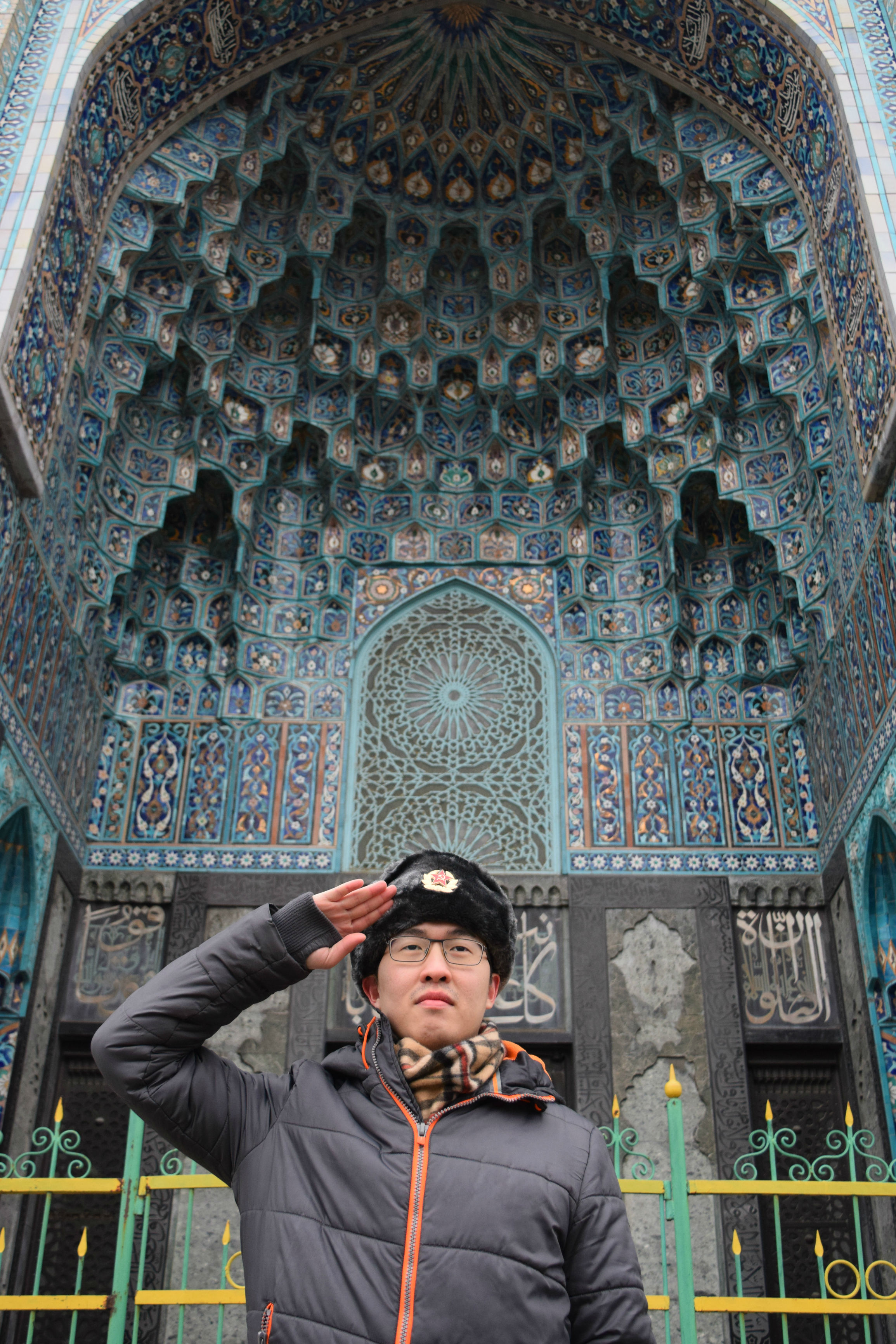 What brought me here was the spectacular exterior of the mosque, looks similarly like Sheikh Lotfollah Mosque in Esfahan, being one of the oldest cities in Iran. Yes, go and google them!
I'd bet that ladies could take better pictures if they've got a blue long dress to wear with em'!
Nearest Metro station: Gor'kovskaya
Chizhik-Pyzhik Statue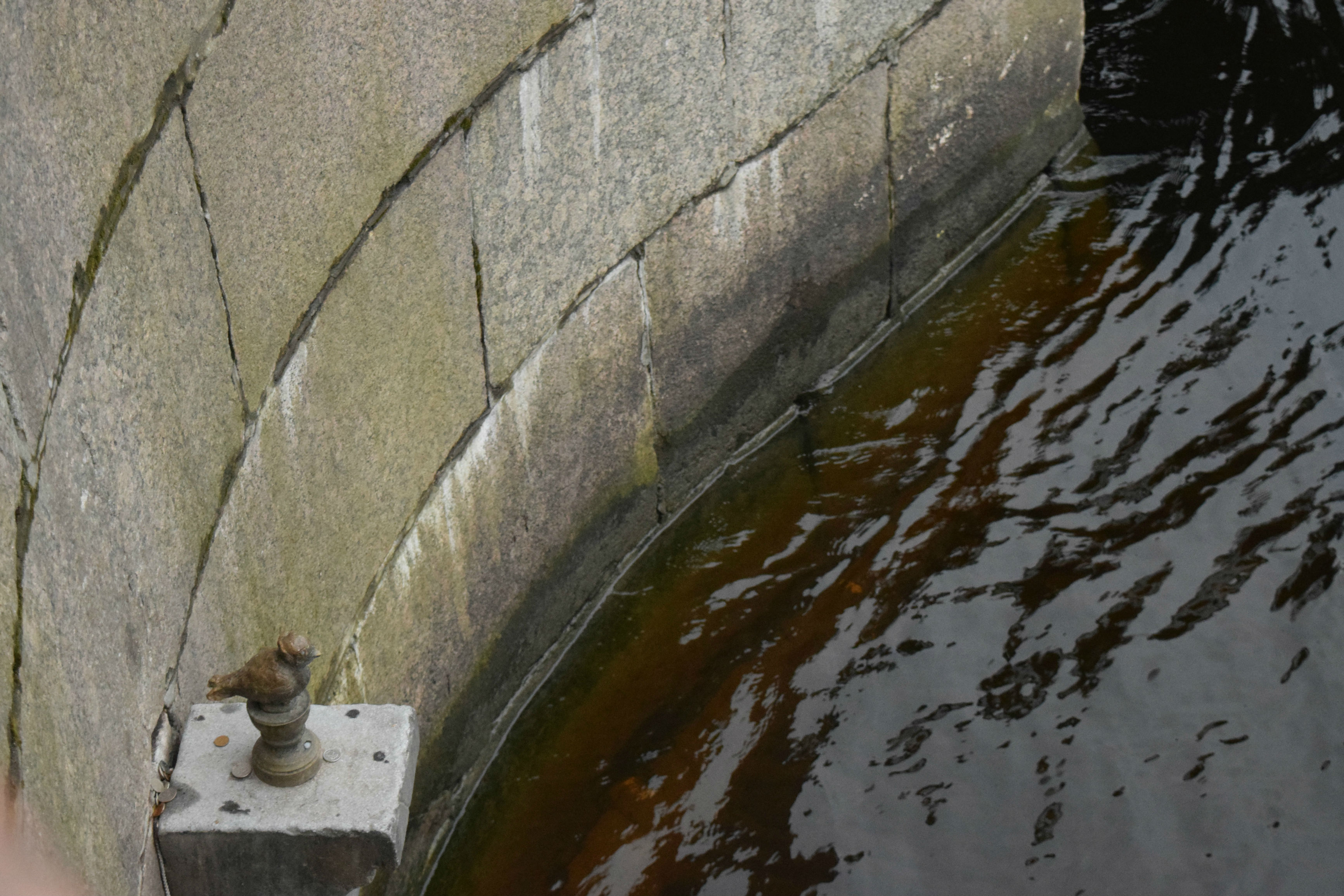 It was said that if you manage to toss/drops a coin and if it lands on the surface, you'll have good luck! Not too sure how true is that but nevertheless, I've been flooding the river with coins!
Difficulty: Extremely High!
Nearest Metro station: Nevsky Prospect
A walk along Nevsky Avenue (Prospect)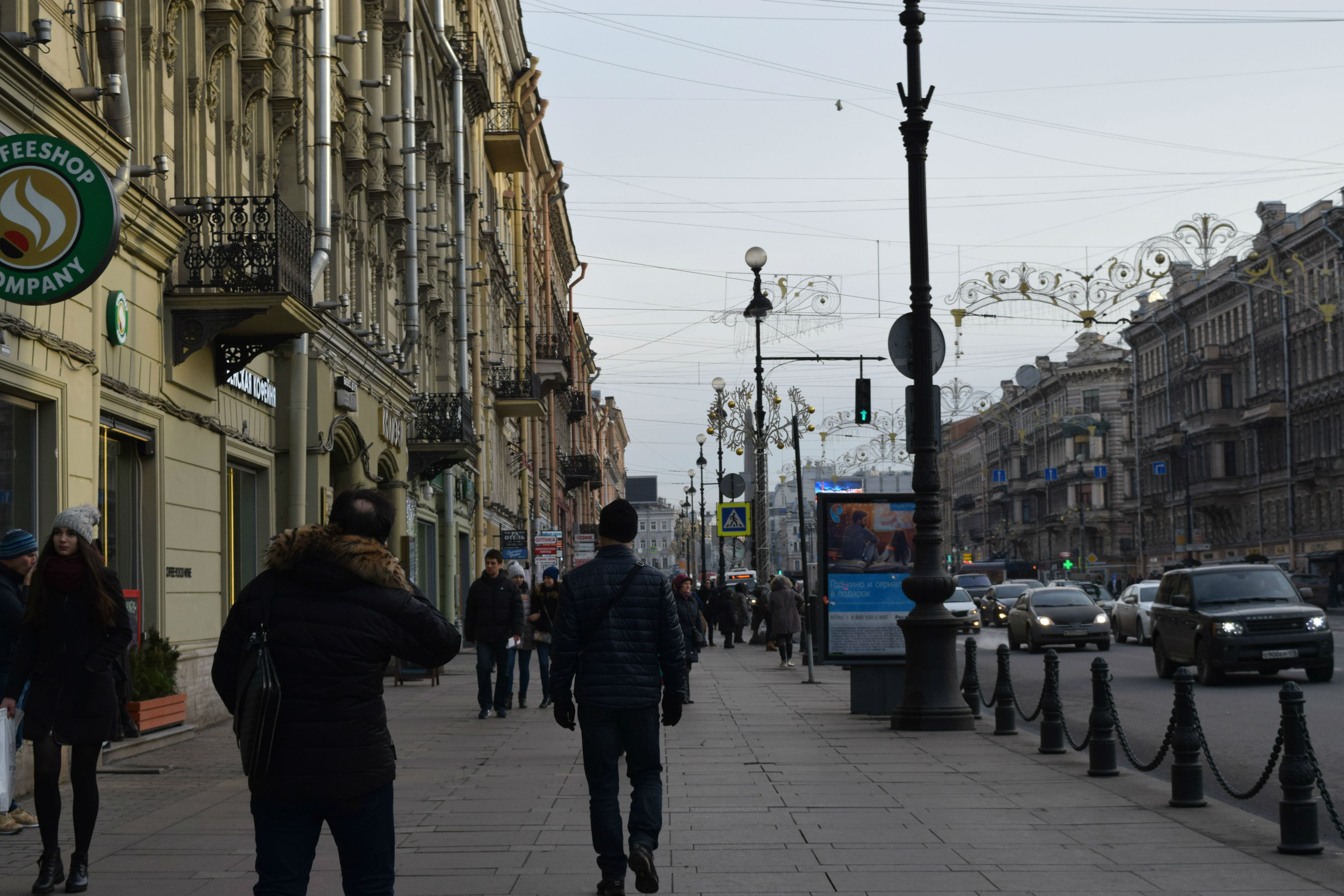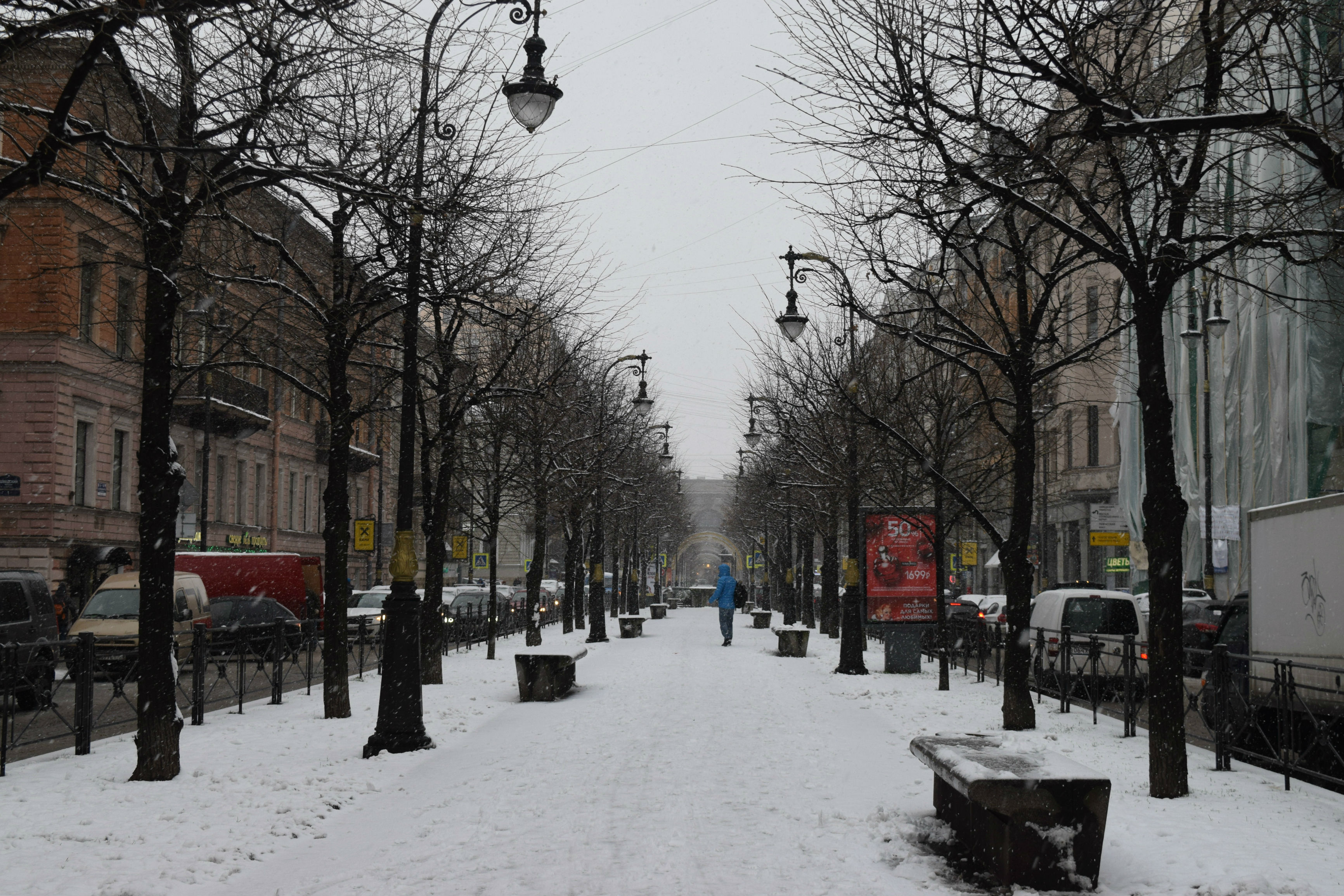 Nevsky Avenue (Nevsky Prospect) is the main street of Saint Petersburg and it is about 4.5km in length and of course, it's a long way if you were to walk from one end to another. Hence, many would rather take a bus ride!
The Nevsky Avenue and its surrounding is a perfect place for every little thing (eg. interesting landmarks, restaurants & cafes, boutique stores, and markets where you could grab your souvenirs at a reduced price). This place is however, usually congested with cars on the road.
Nearest Metro station: Mayakovskaya; or Gostinyy dvor; or Nevsky Prospect; or Admiralteyskaya
---
OTHER OPTIONAL PLACES WORTH VISITING
St. Michael's Castle & Monuments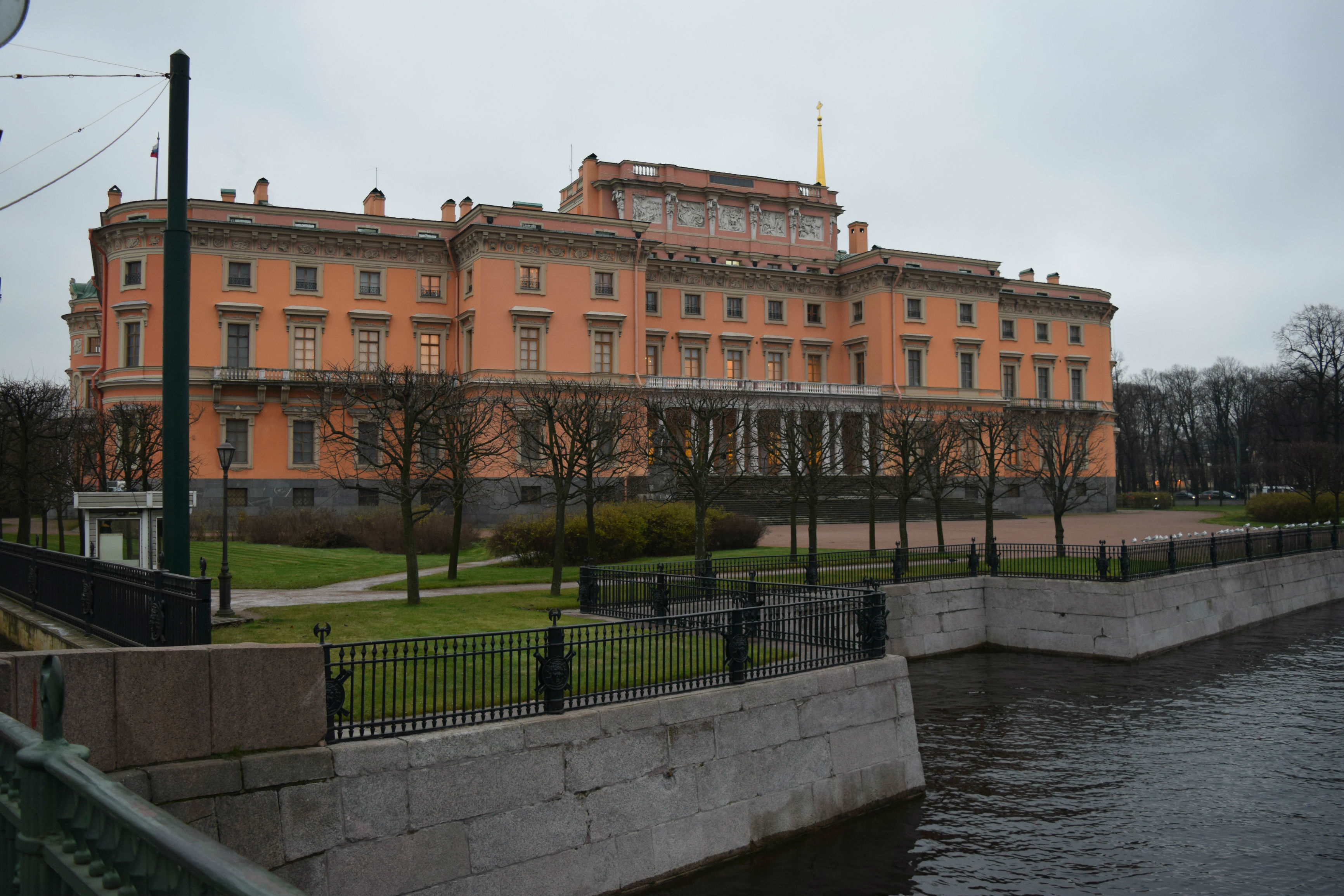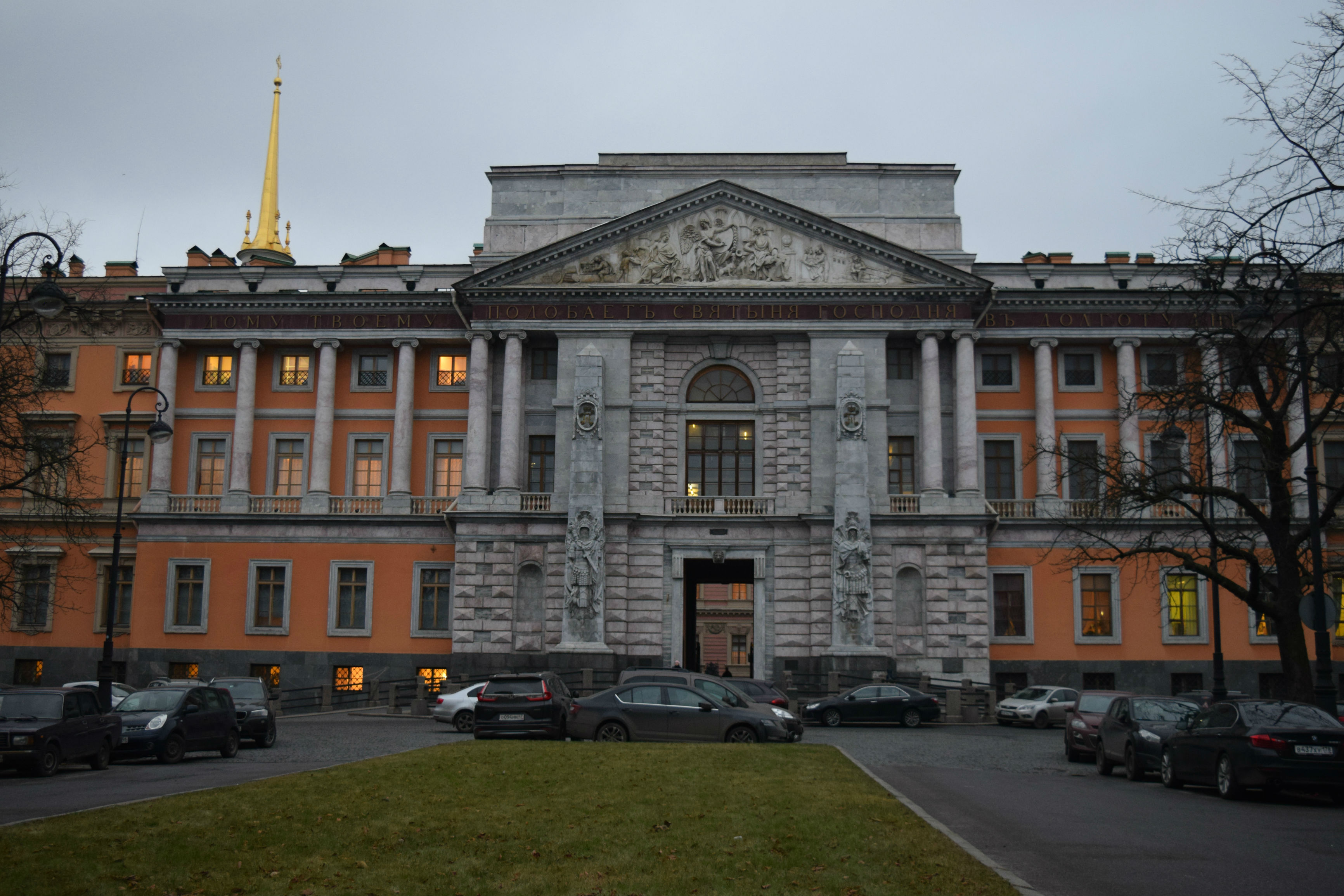 If you'd have the time, you may visit the St. Michael's Castle. No, the building itself doesn't look like a castle but you may find and touch its monuments for good luck.
Nearest Metro station: Nevsky Prospect
Spit of Vasilyevsky Island & Old St. Petersburg Stock Exchange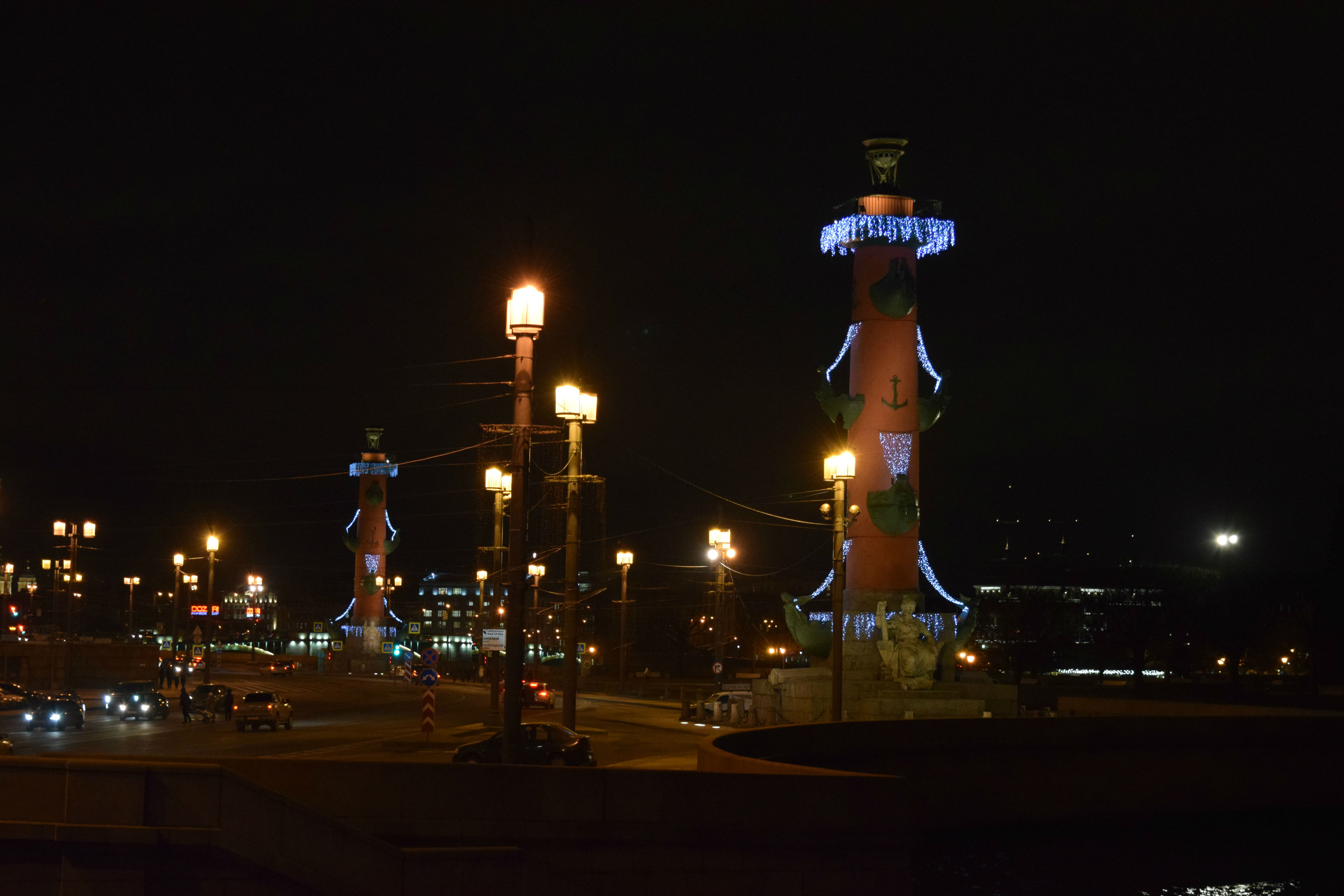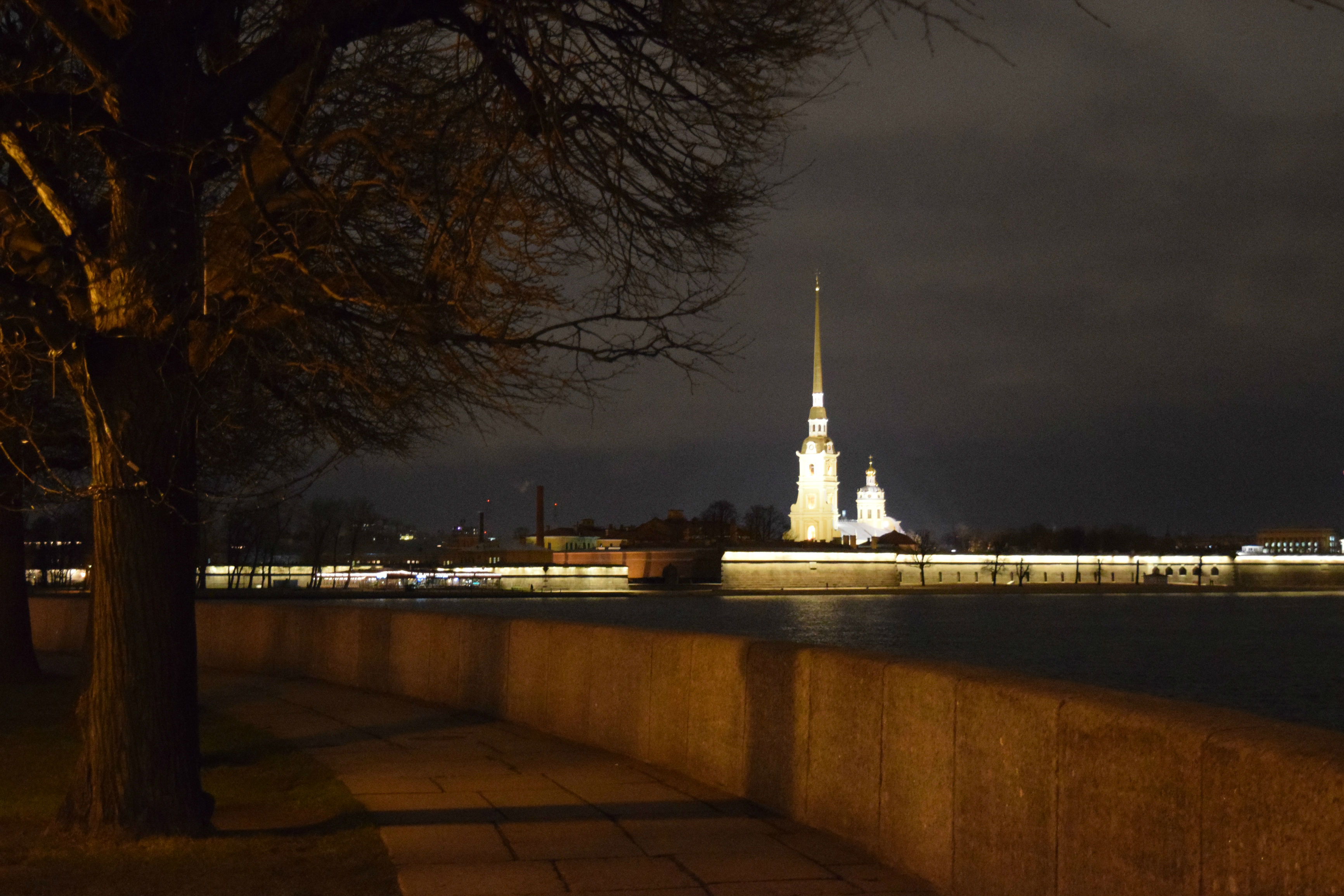 The little Vasilyevsky Island is situated between the Bolshaya Neva and the Malaya Neva river and it has always been a fascinating architectural ensembles of the Northern Capital.
Nearest Metro station: Admiralteyskaya
Kuznechny Market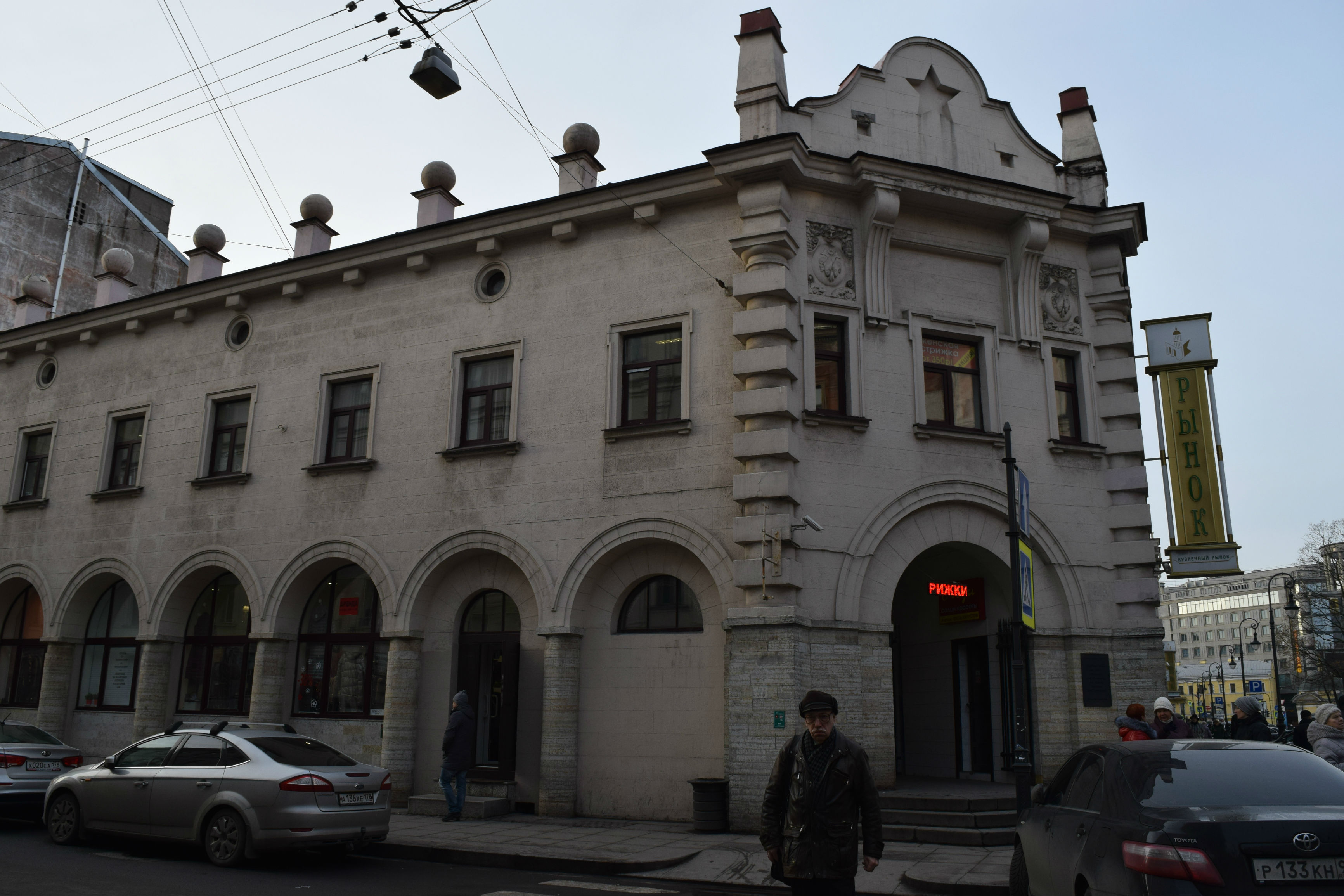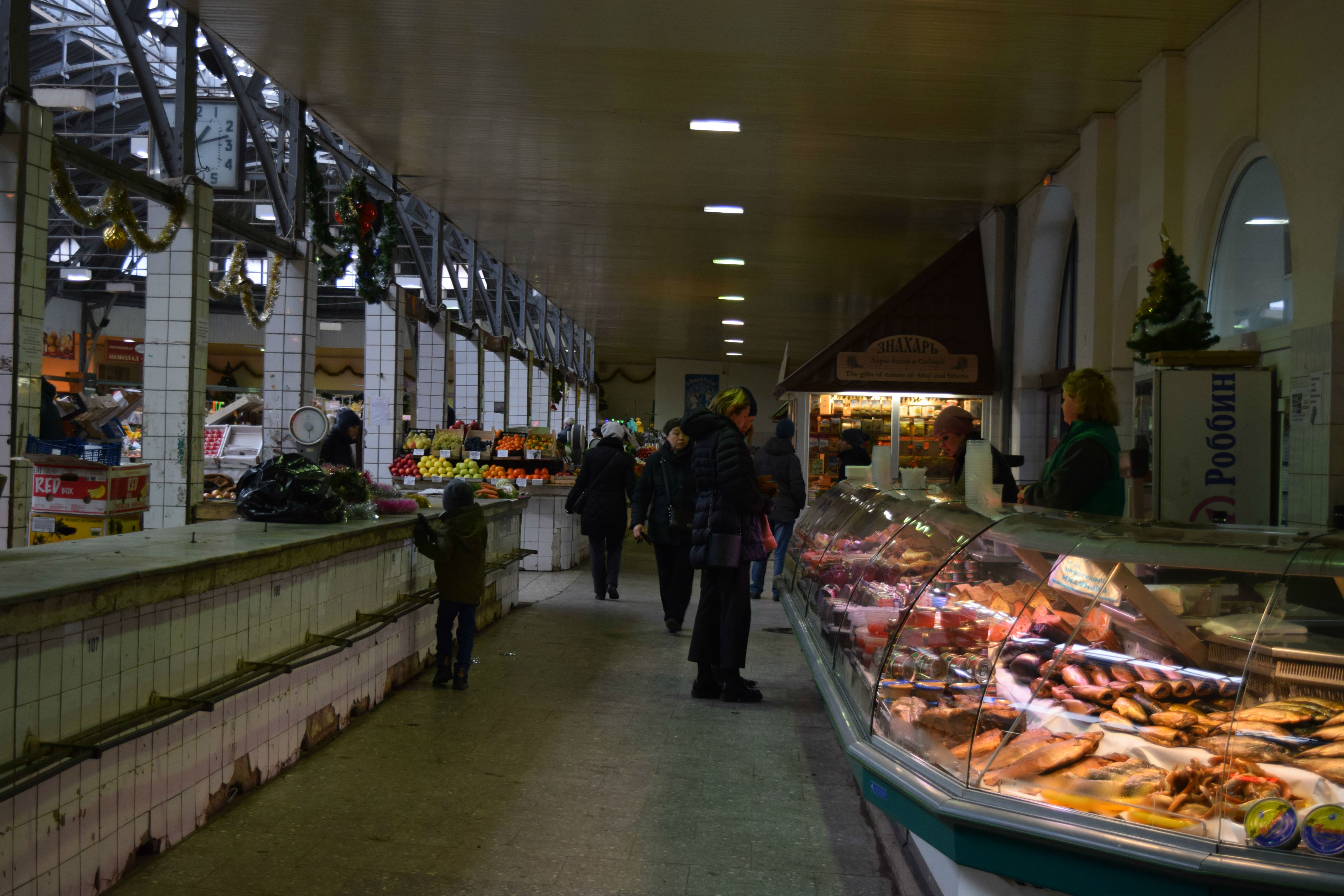 There is nothing much to see here in Kuznechny Market unless you are here for some groceries. I was curious to see if I could find some food and unfortunately, this place is probably less favourable for visitors.
Nearest Metro station: Vladimirskaya
---
FOOD AND DRINKS YOU'D LIKE TO TRY
Teplo Restaurant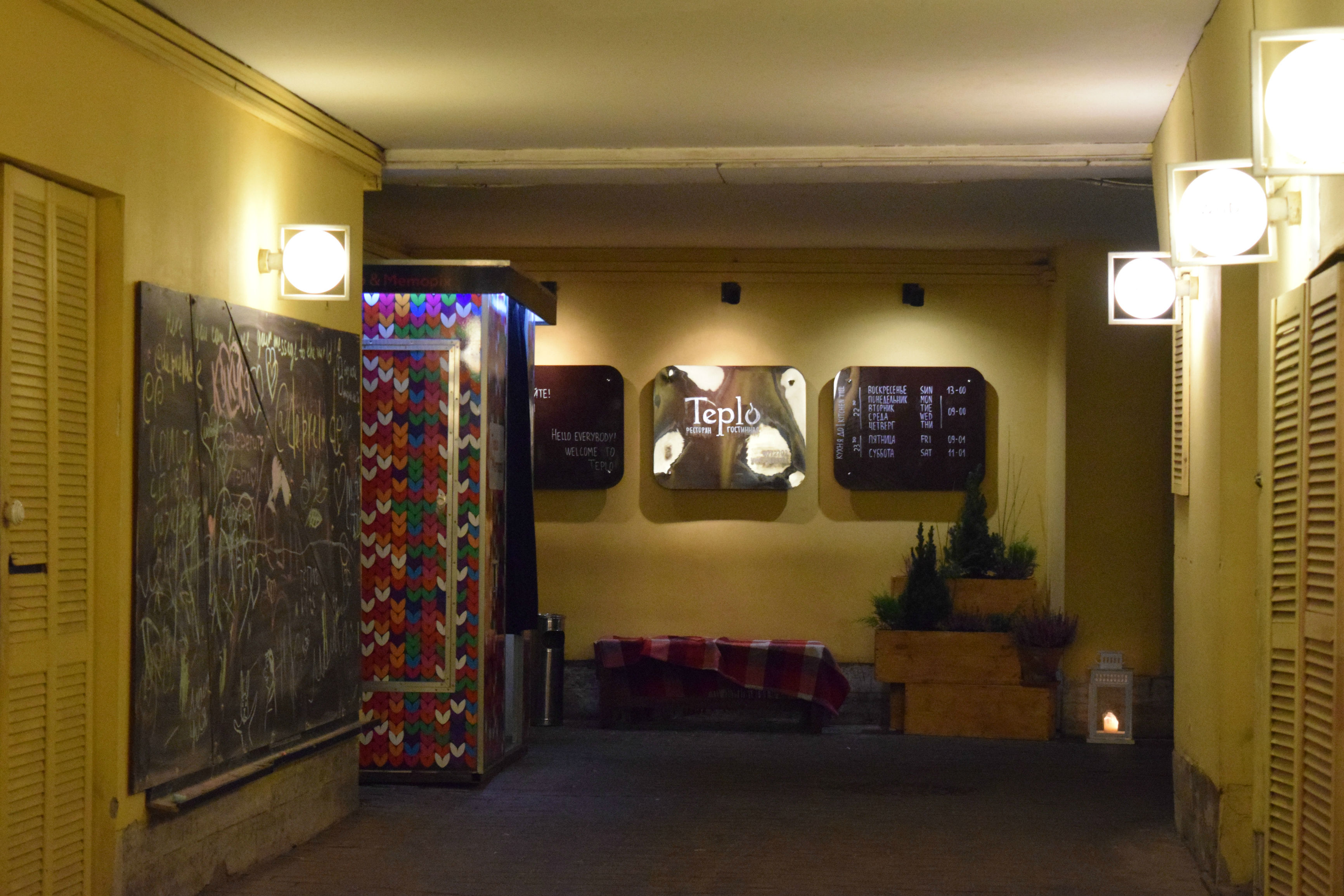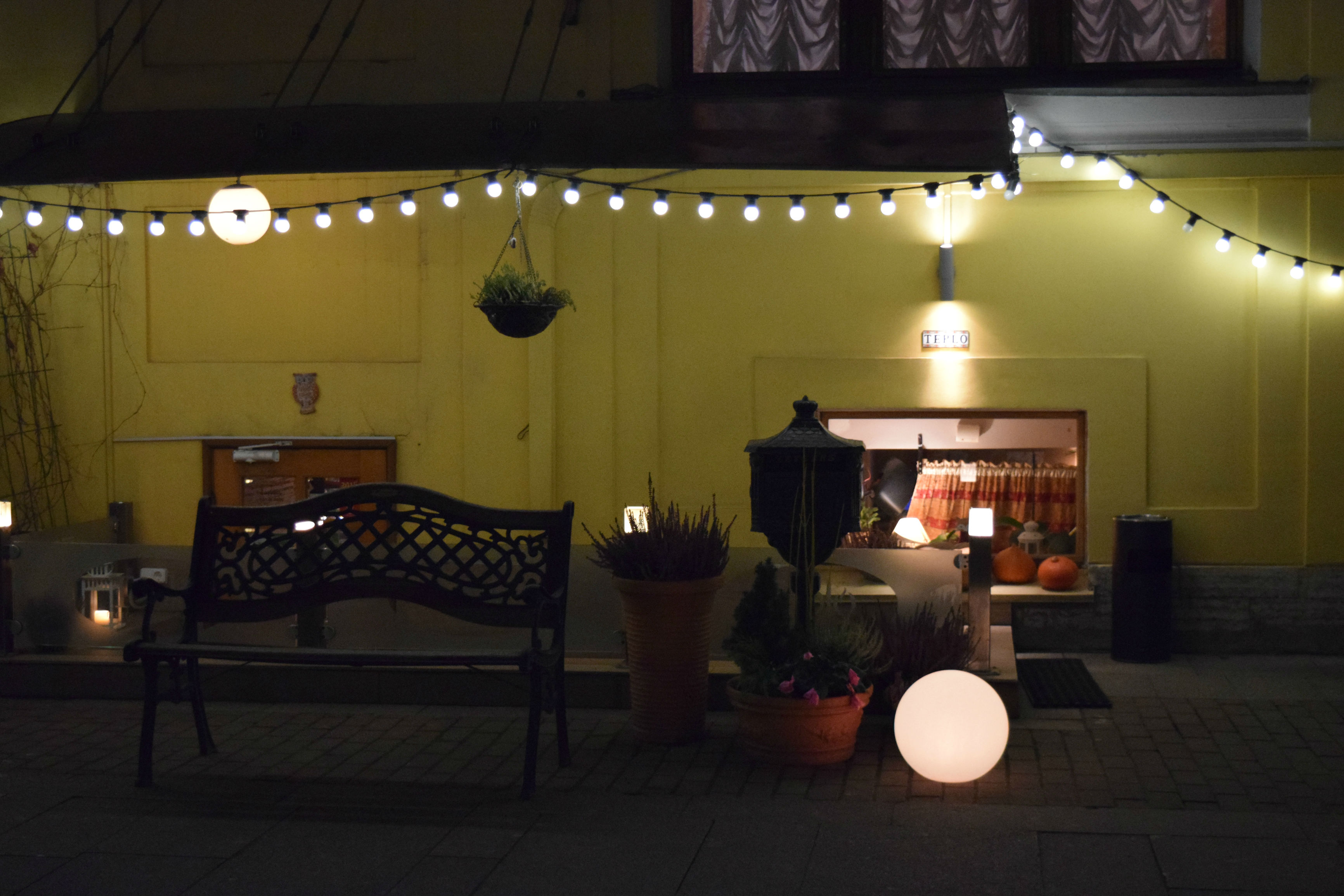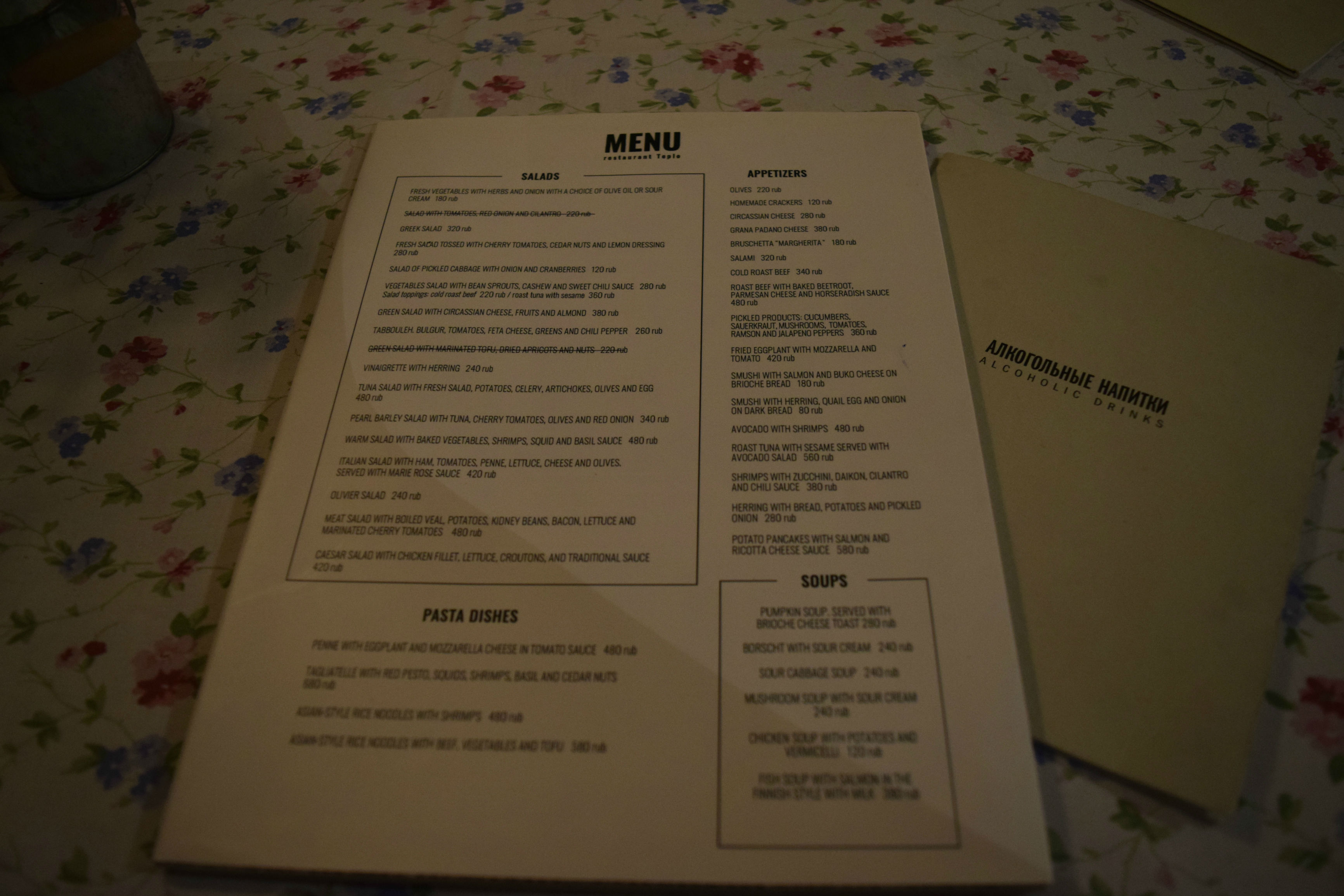 This is the best place I have ever dined in Saint Petersburg and I will certainly be back! It is a hidden gem as they are located in the back alley and it gives you a sense of home, while its servers were extremely friendly. Also, this was one of a few places where I find some servers to be very much approachable and they could smile widely with strangers like us!
The food and drinks were delicious and they've offered us a gift before we leave the restaurant. Out of our surprise, it was a cake that was recommended by one of the server and I had them as supper, although I had desserts back in the restaurant.
On the other hand, I believe that this business was also focused onto meeting children needs and you could visit Teplo Restaurant – Website for more information.
Bushe Bakery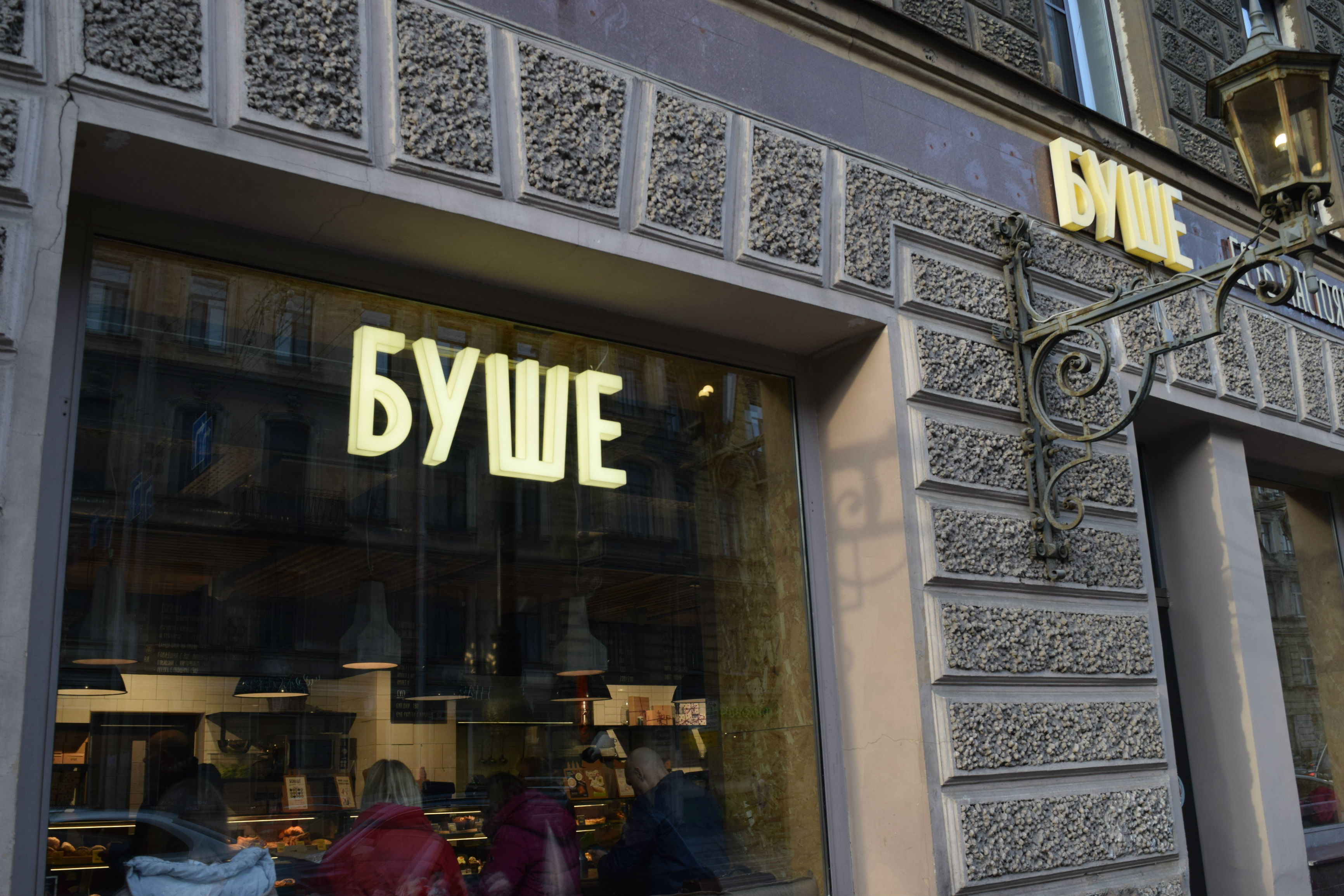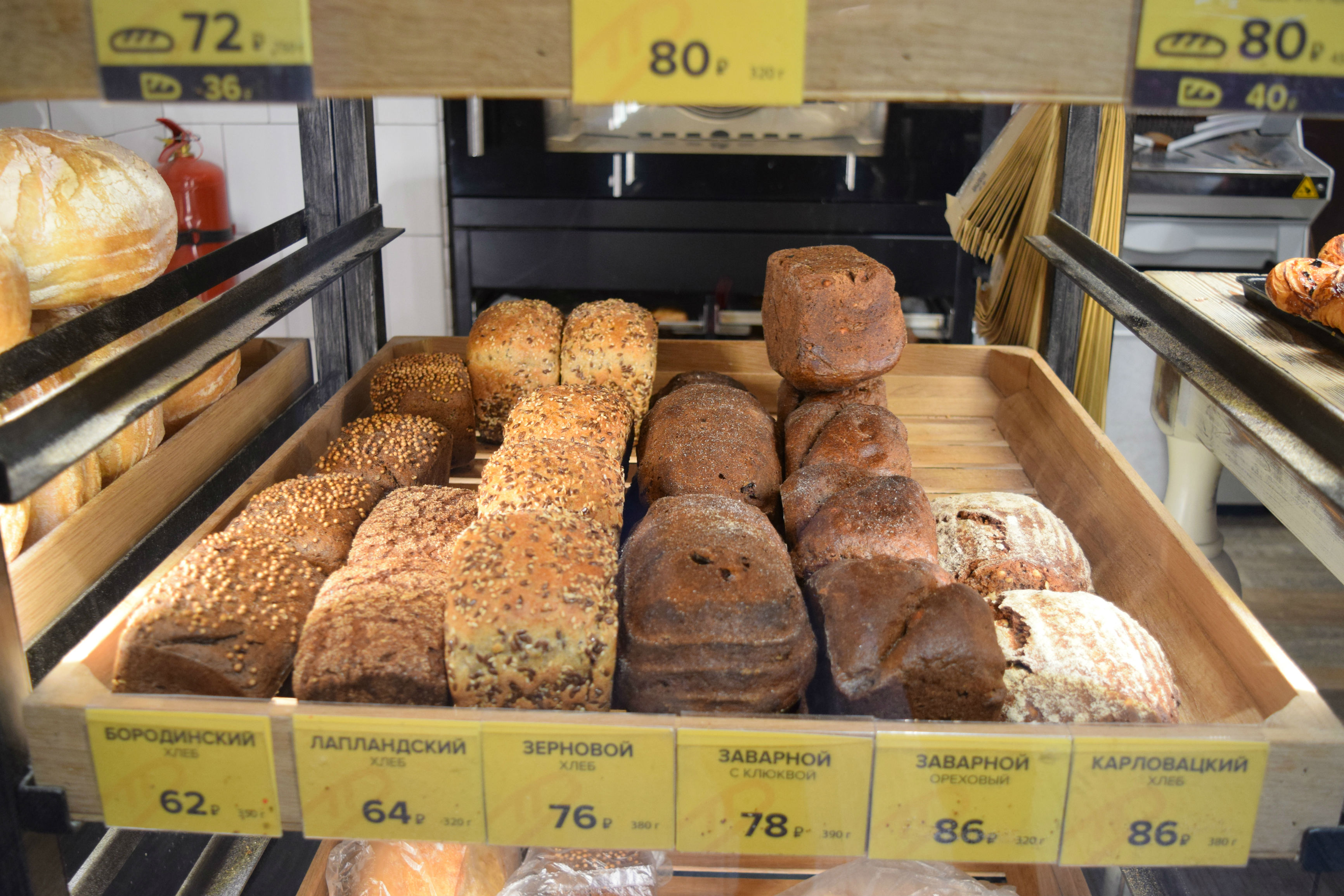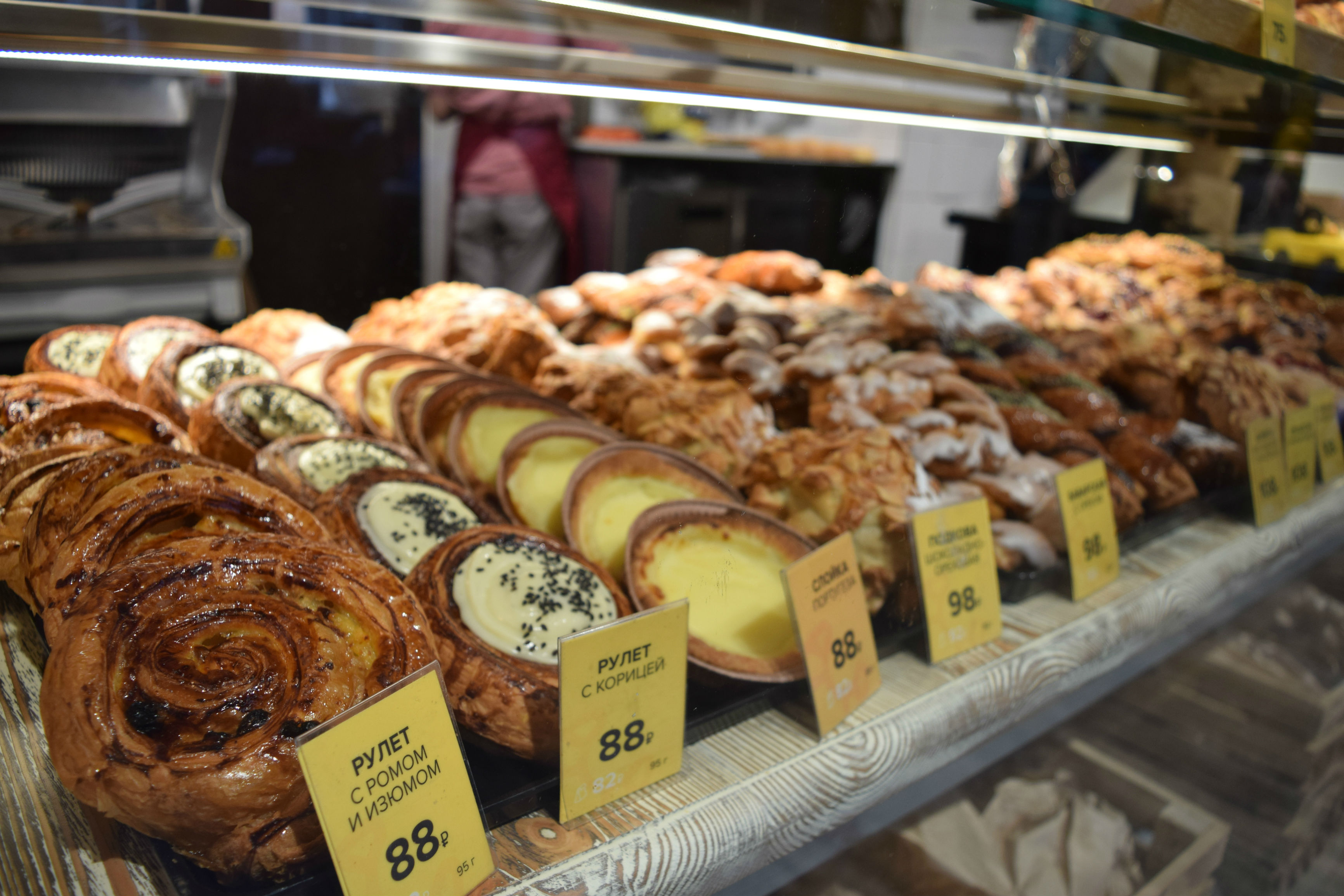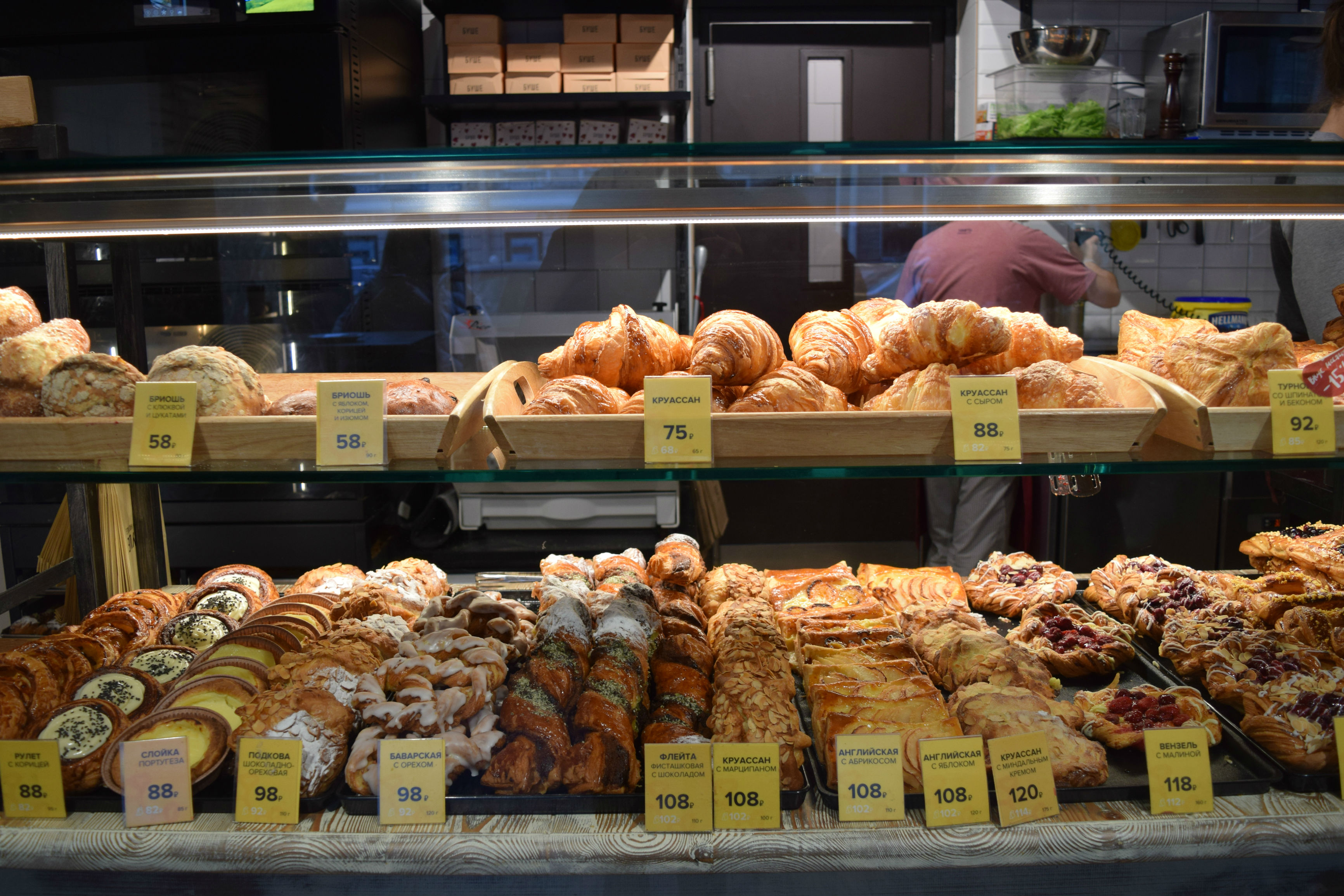 If you'd like to find a coffee place or a time-out for some cakes, Bushe Bakery is a good spot for your hang-outs in the afternoon. The coffee and its pastries weren't bad and they had many branches throughout the city. Otherwise, you could also find them in Moscow.
I remember having difficulty to place my orders and I somehow snapped pictures of its menu to show what I really want. That's the trick!
You may visit Bushe Bakery – Website for more information.
Pyshechnaya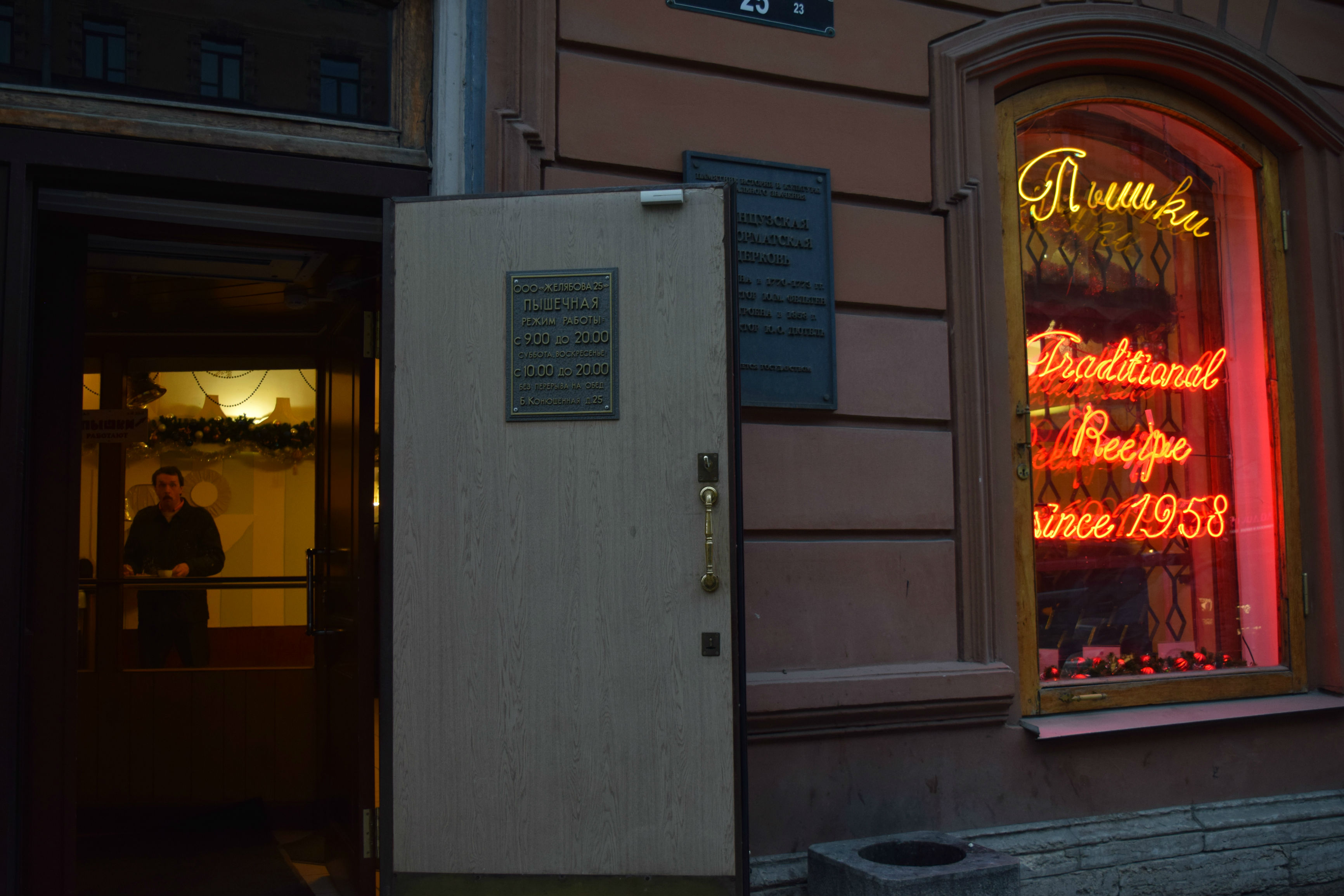 Out of expectation, I've visited Pyshechnaya twice for its delicious donuts and I will certainly be back! These donuts are coated with icing sugar and I had loads of them while it is best to go with either coffee/tea. Just watch-out for its sugar content!
How much is it?
Donuts: RUB14 each; and
Coffee / Tea: RUB30 each.
Beer Family Restaurant
To be honest, I have lost my receipts and I don't seem to be able to retrieve the menu online. Therefore, you may not get the names of foods/drinks that I've ordered from the Beer Family restaurant.
The food were average and nothing to shout about. Well, I'd think that Palkin restaurant may be a better option, located just next to the Beer Family restaurant.
Kim&Chi Restaurant
If you're craving for some Asian cuisines (eg. Korean food), Kim&Chi Restaurant may be a good option and they tasted quite good. If you were to add a bowl of rice, it costs additional RUB60 and they are good to go with Kimchi Jigae!
Alyonka Chocolates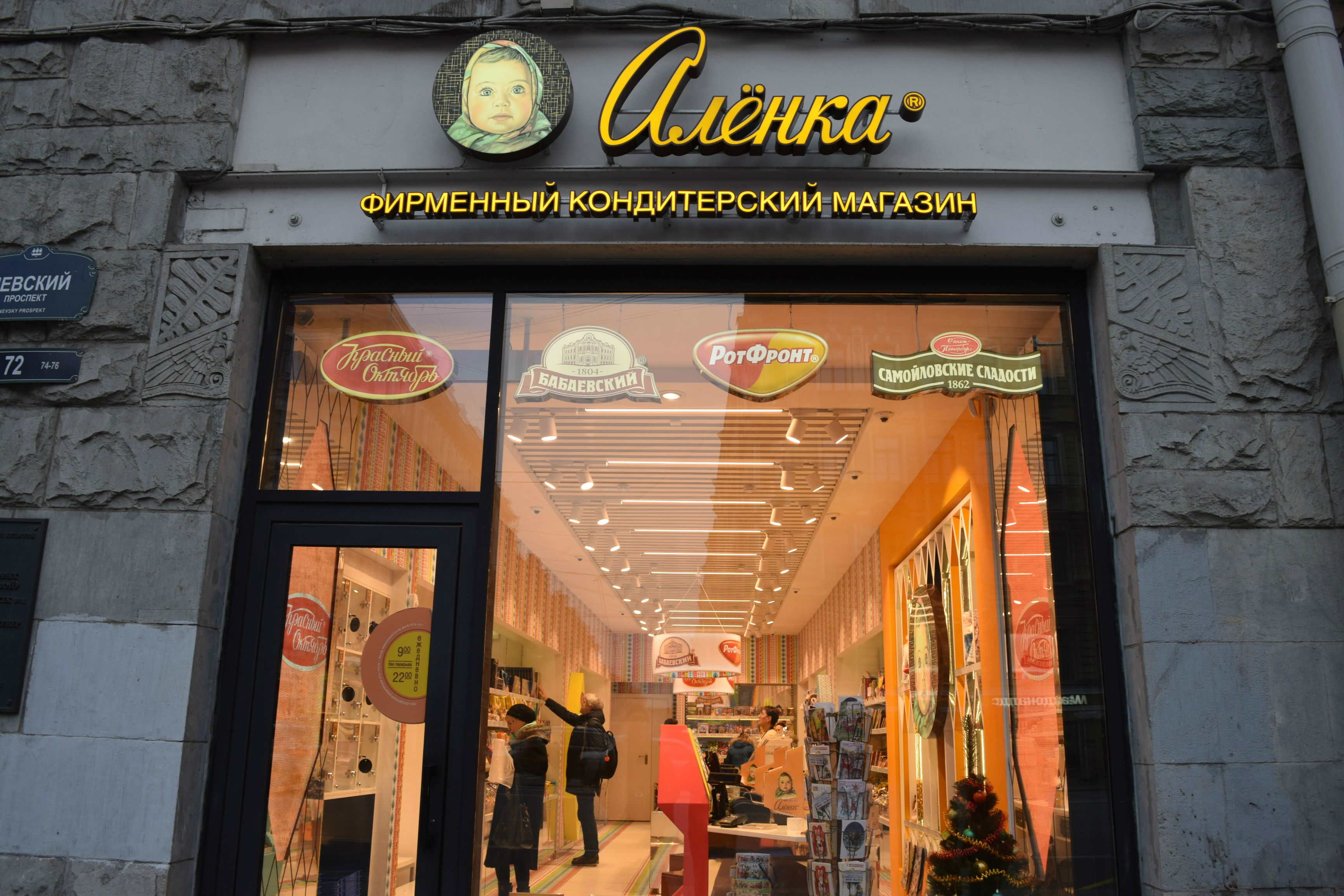 One of the most popular local chocolate brands in Russia is Alyonka and it has a shop of its own, situated along Nevsky Avenue, serving all types of Alyonka chocolates.
If you don't manage to buy them here, you can buy them elsewhere (eg. outside stores or at any Russia's airports).
Warehouse No. 5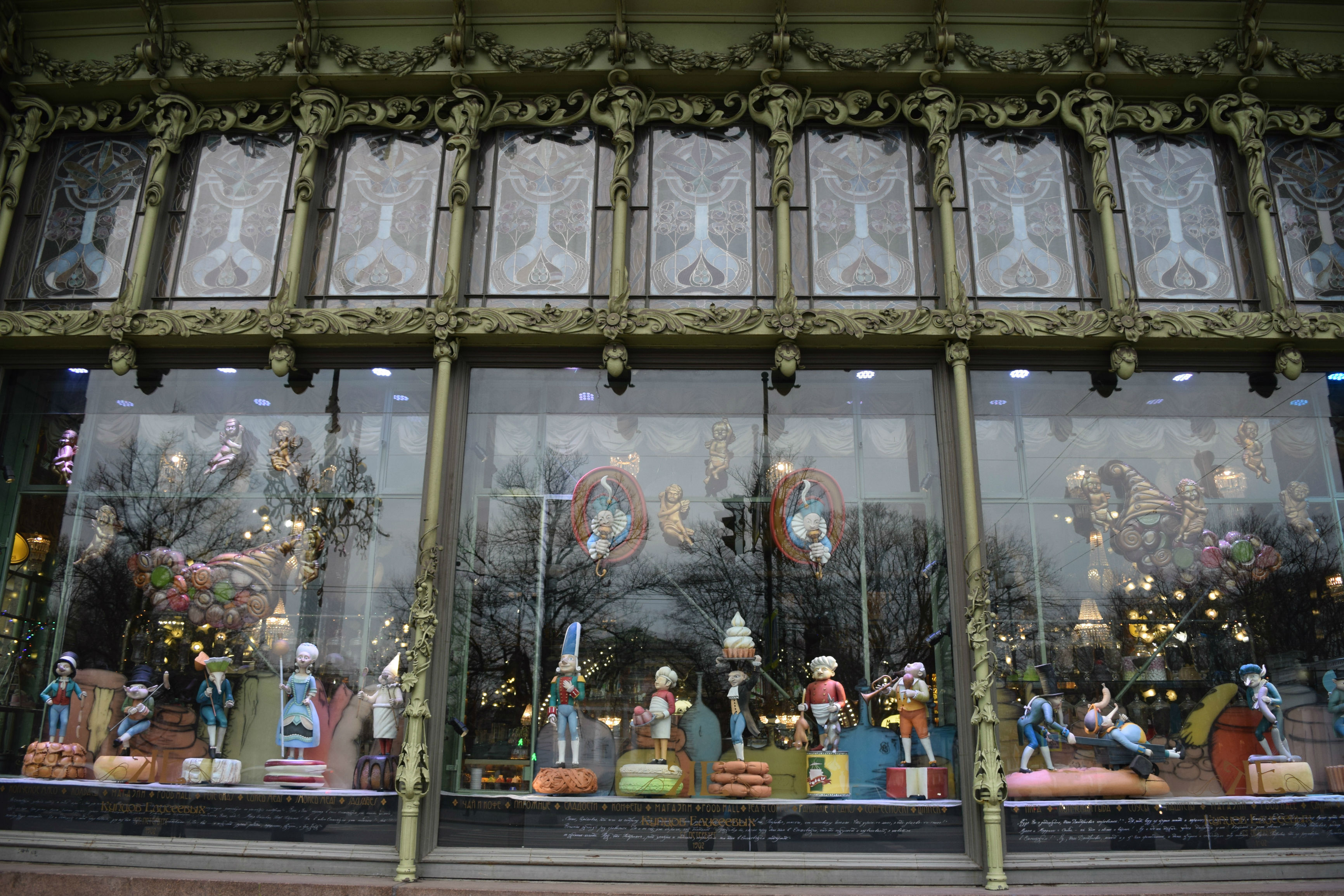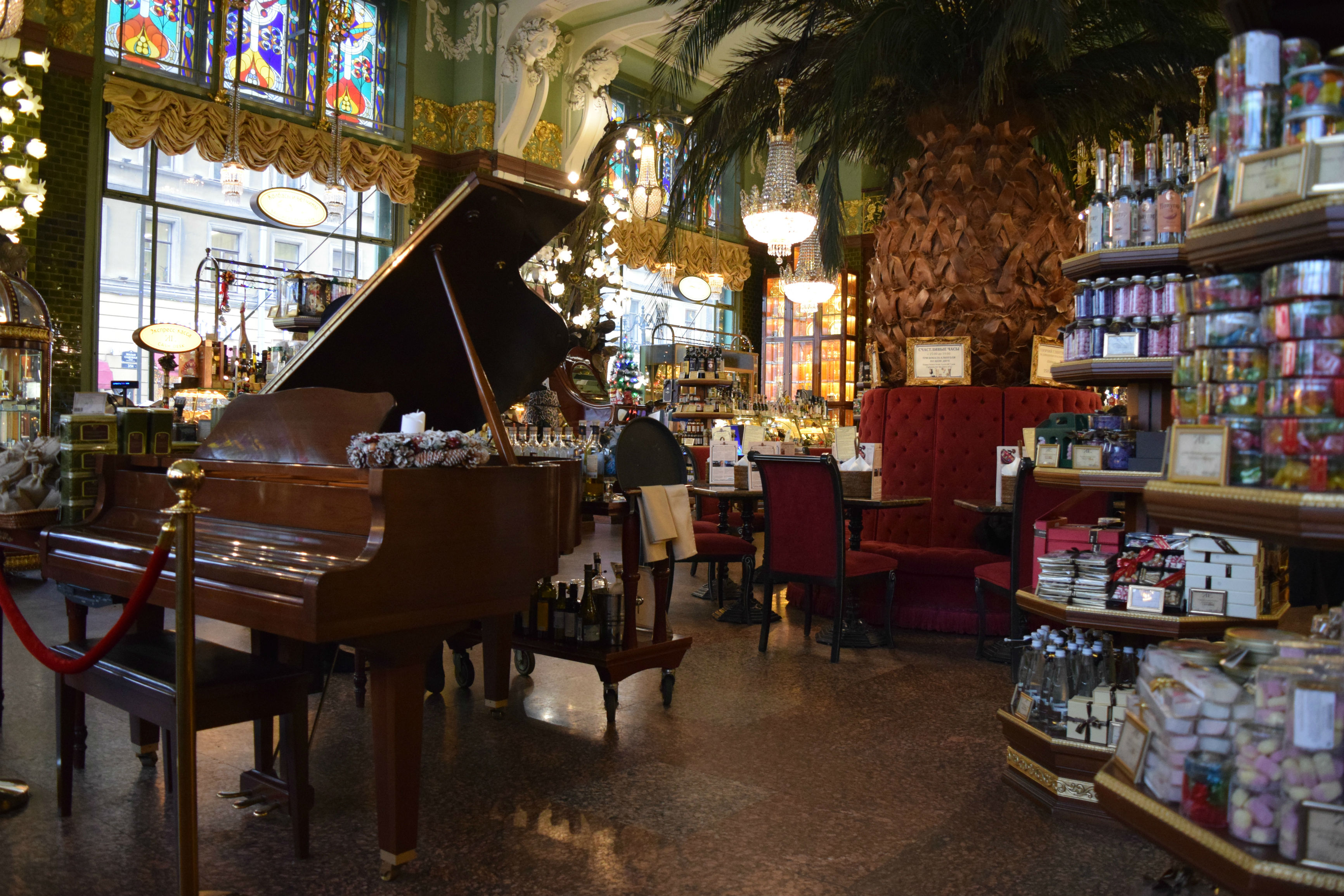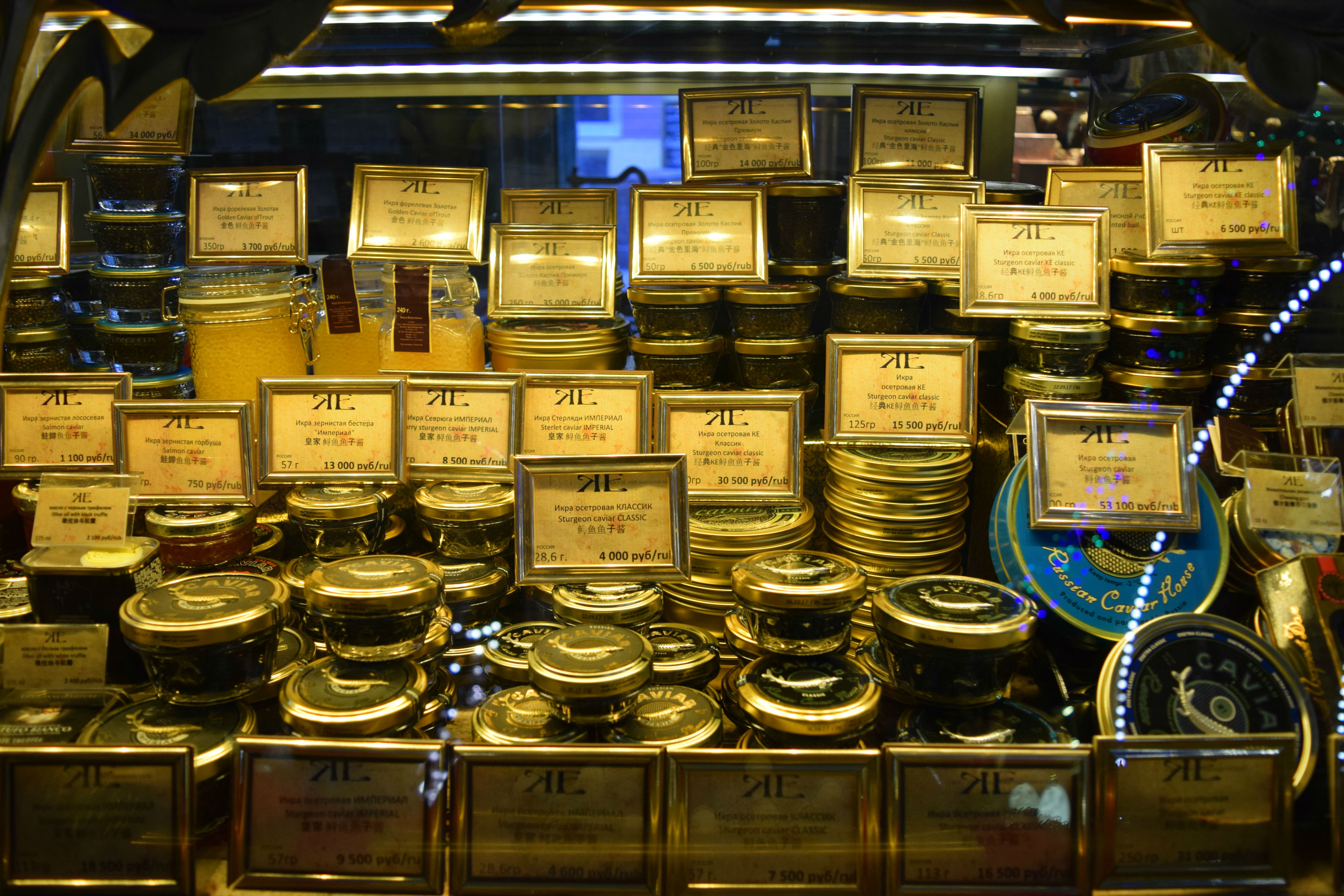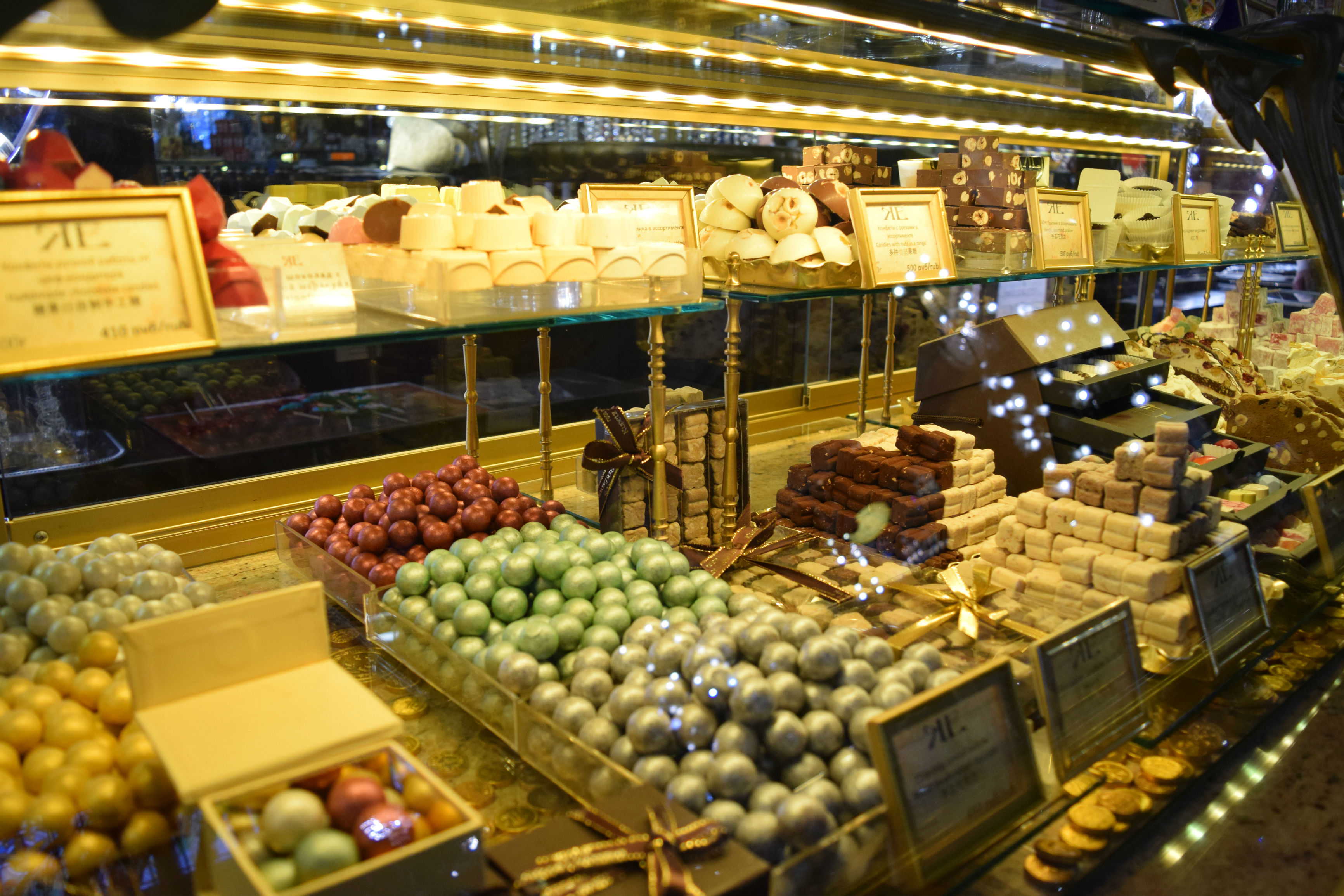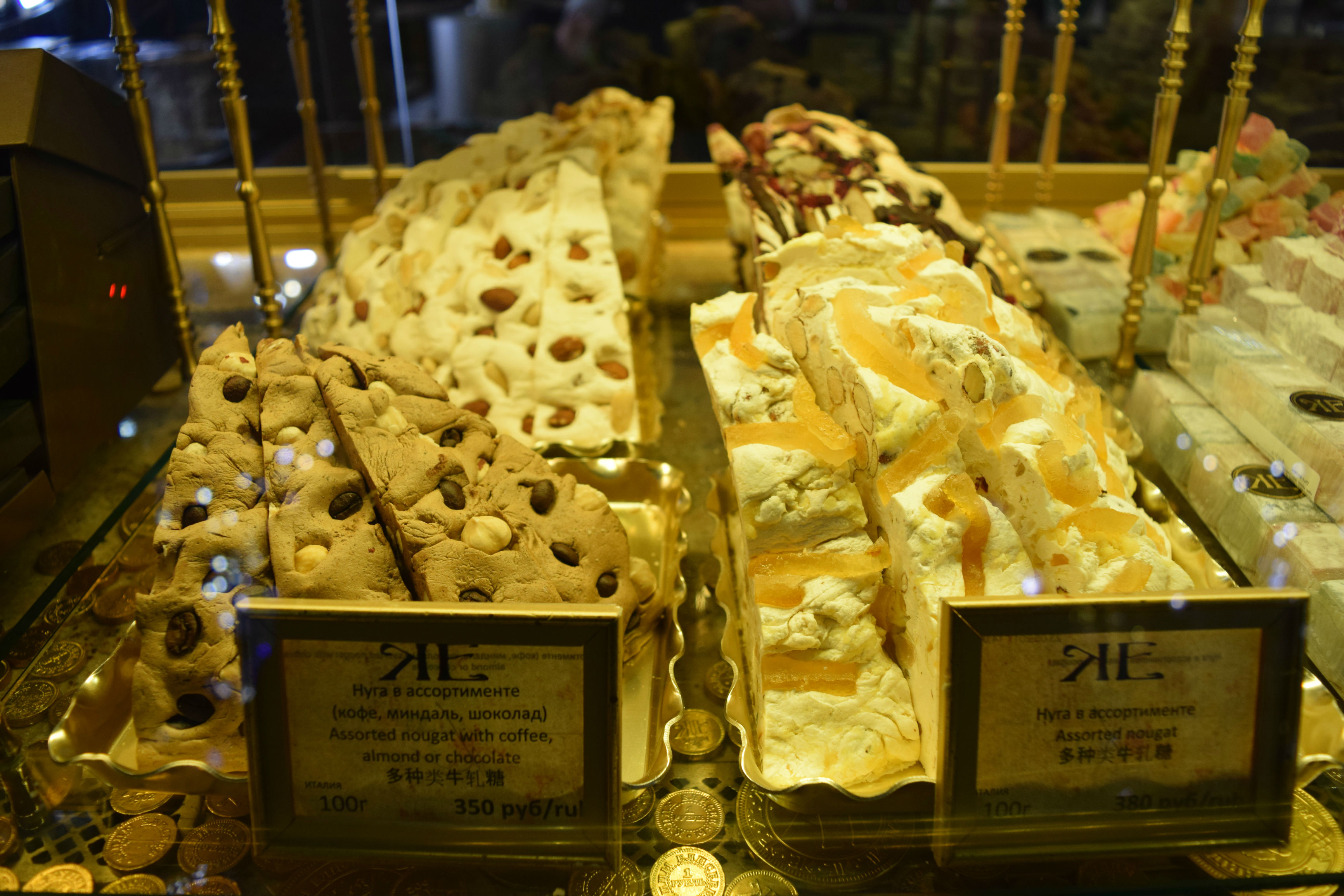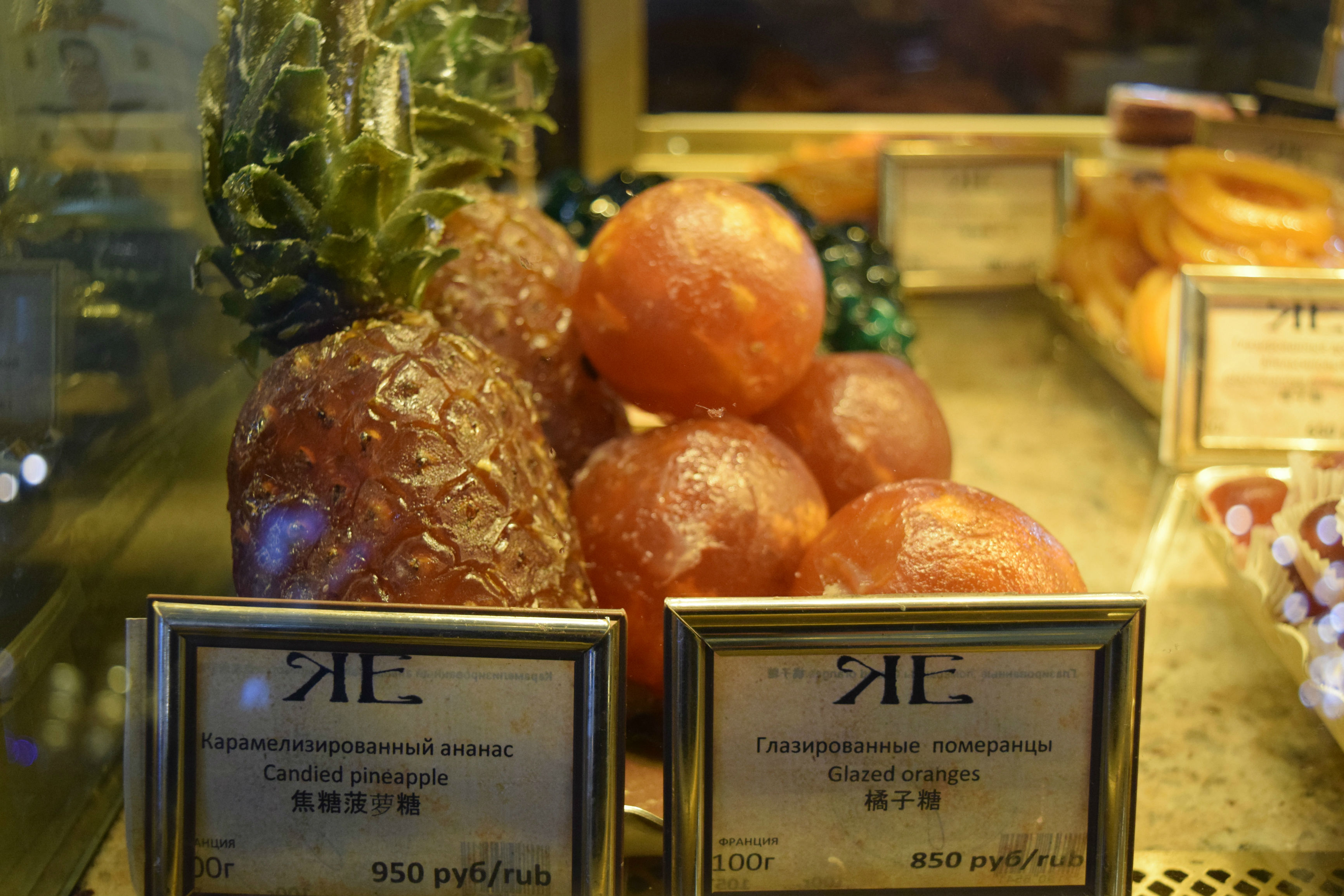 You'll walk-by Warehouse No. 5 along Nevsky Avenue and not to be surprised, buying stuffs here can be really pricey! However, this is the right place if you're looking to buy one of Russia's best caviar and they could cost up to RUB20,000! *gulps*
---
RECOMMENDED MEANS OF TRANSPORTATION
By Foot

Travelling from one location to another in Saint Petersburg is still possible, unlike Moscow.
By Bus
Taking the bus could save you a lot of time especially if you're travelling to/from places that has limited accessibility to metro stations.
Tip: You don't pay your fares to the bus drivers, but to the conductor. The conductor even had its own space (a seat) within the bus that goes around collecting fares. Normally, they'll be able to help you with directions but unfortunately, some may not be very fluent in English.
Visiting & Travelling with Metro
Similarly like Moscow's metro stations, Saint Petersburg have got beautiful interiors as well. Again, you'll not mind getting down at each stations for some pictures while I'd love to share some of them here: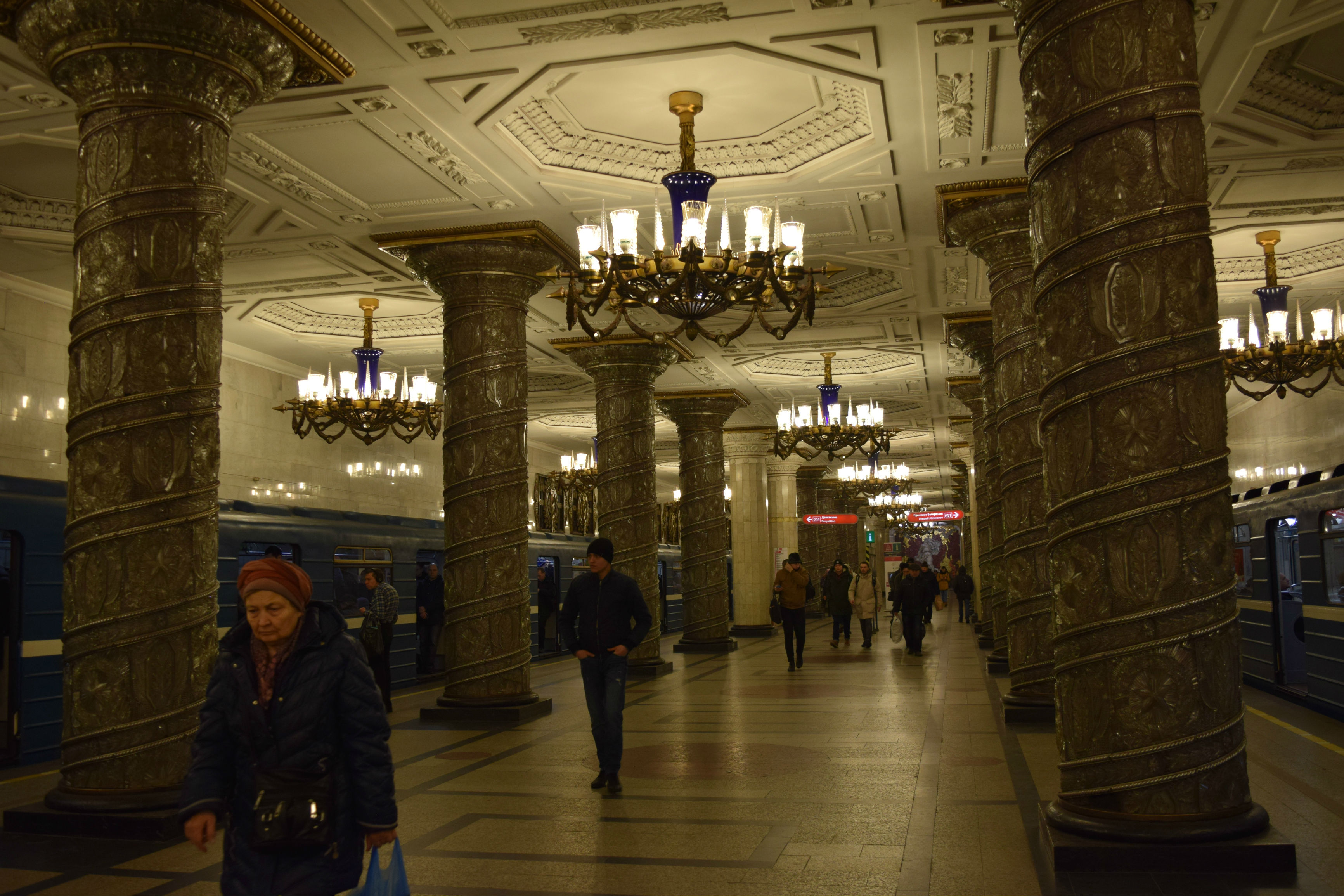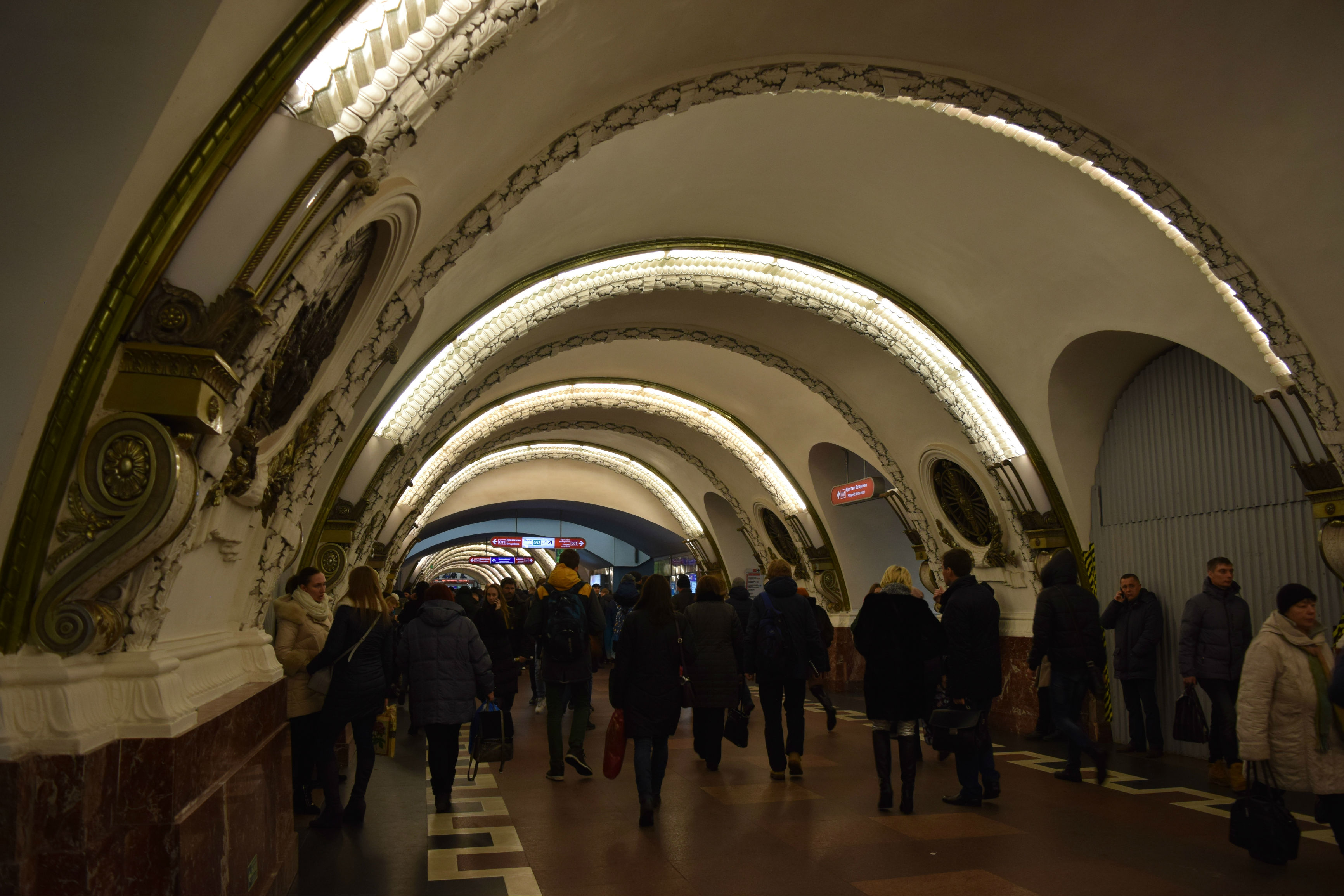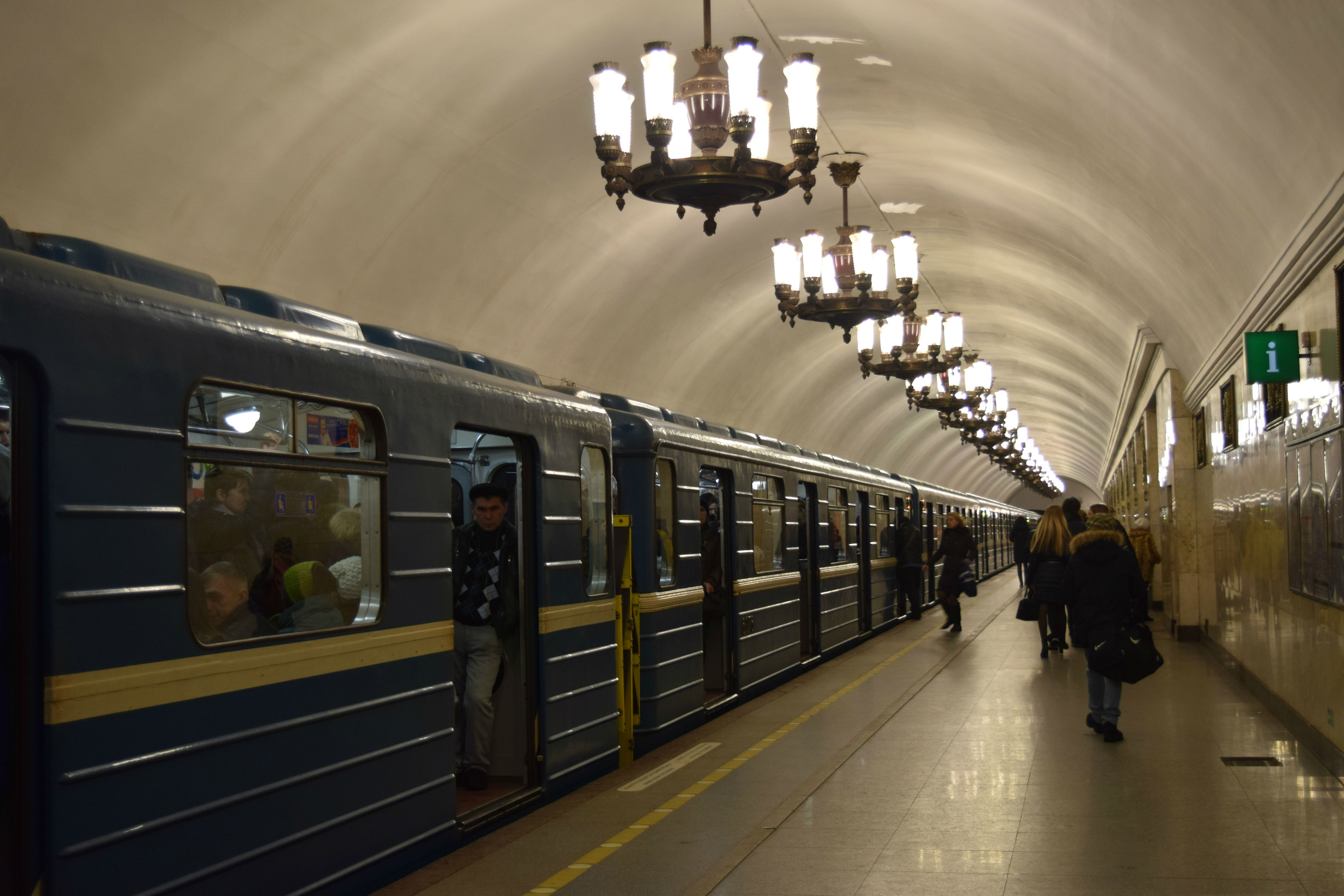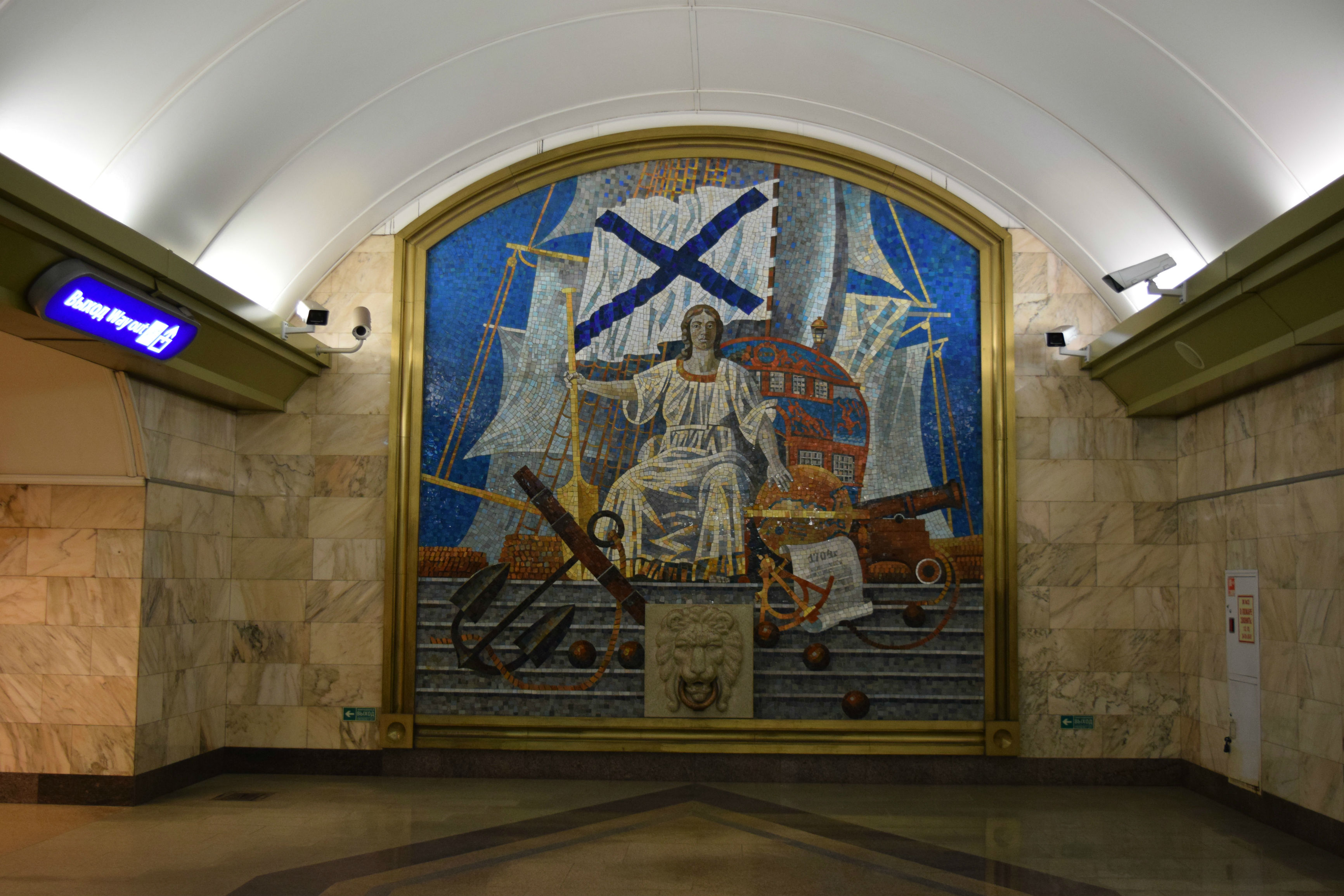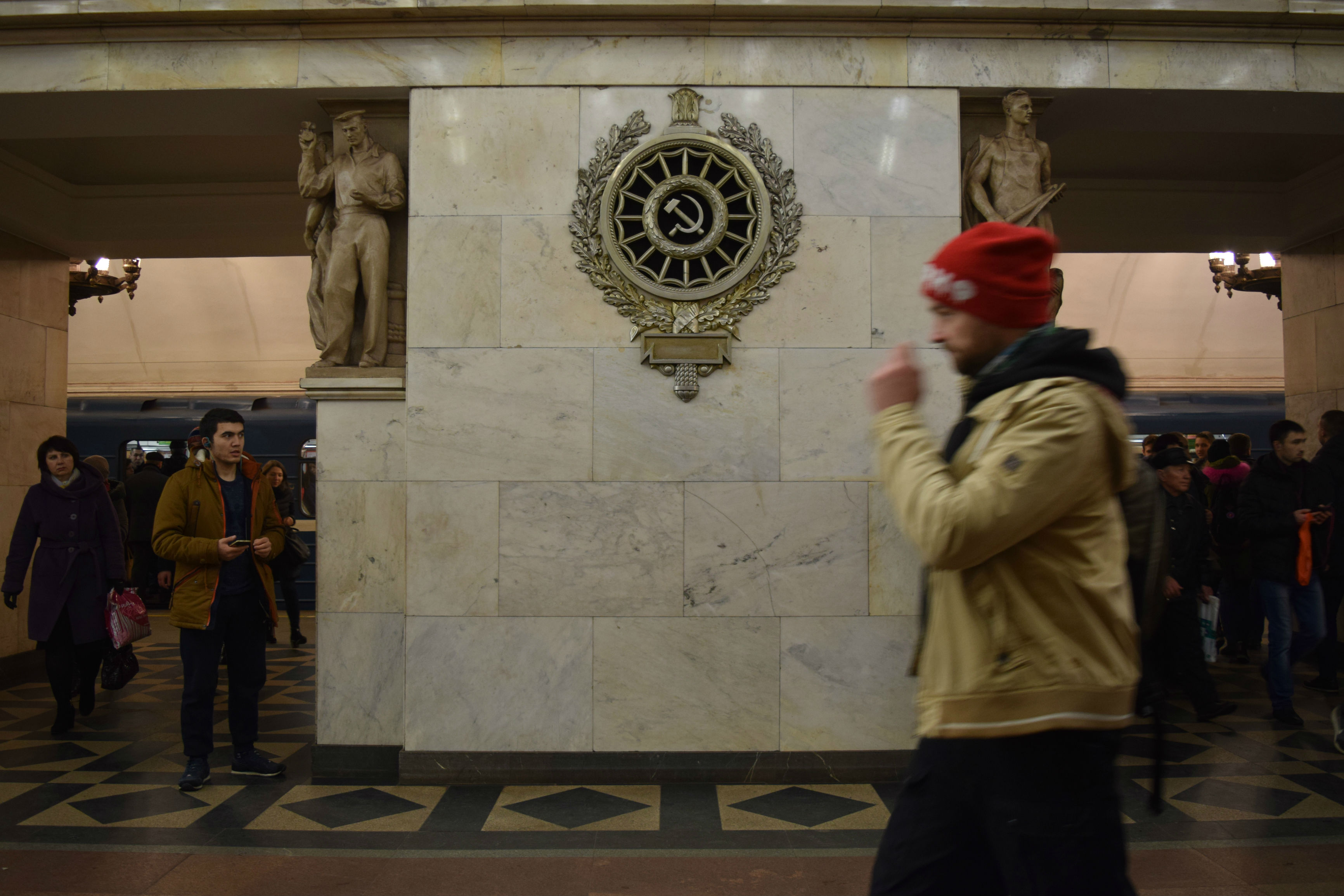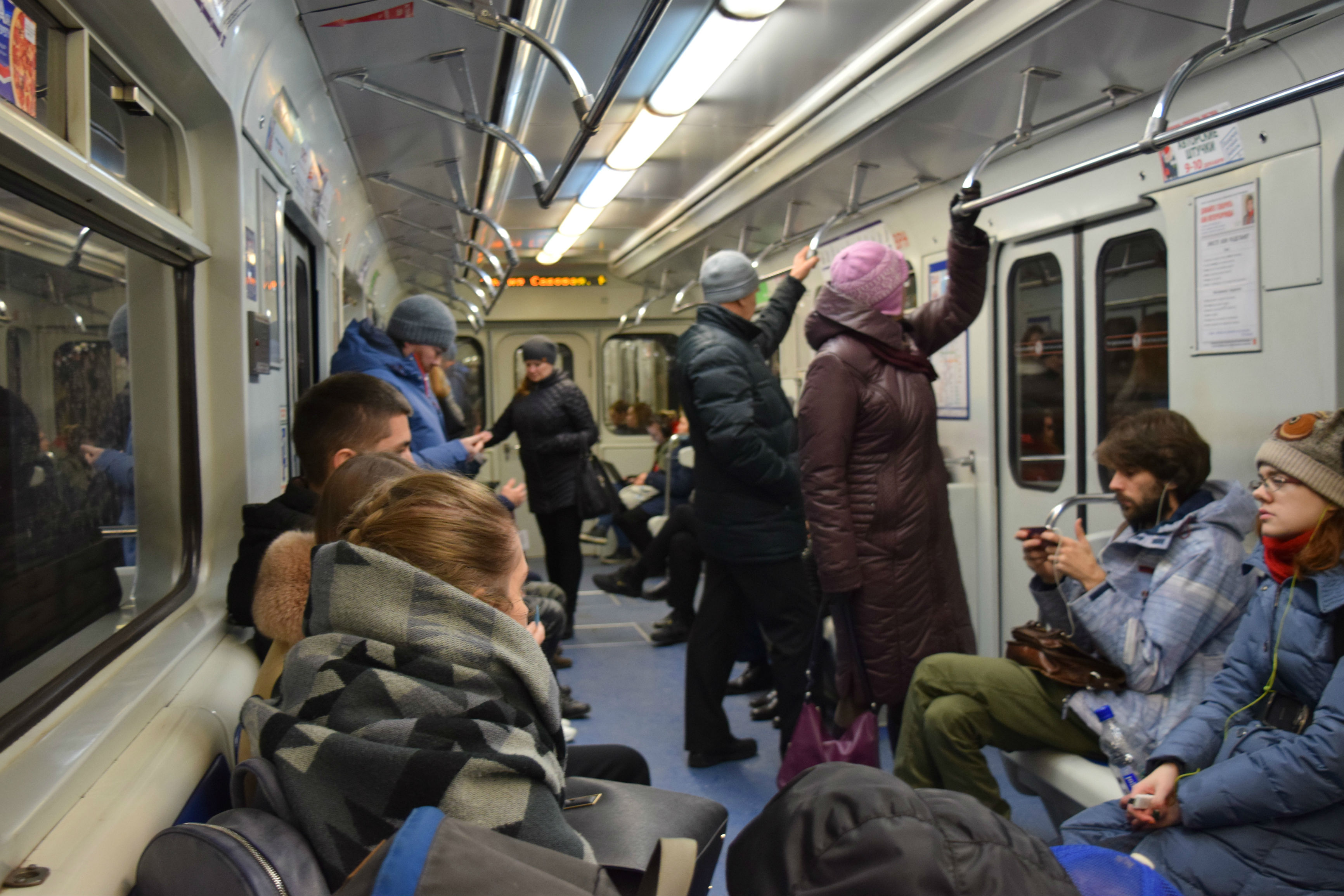 However, its metro network may not be as vast (lower coverage) in comparison to Moscow.
You may visit Saint Petersburg Metro – Network Map for more information on its network map.
---
TYPICAL COSTS AND MONEY SAVING TIPS
Hostel Prices
Shared dorm rooms: Starts at RUB500 per pax/night, but RUB700 – 800 is average.
I am not too sure about hosteling in Saint Petersburg as the above gives you an insight of how much hosteling would have costs. Furthermore, prices may vary depending on your hostel's location.
Hotel Prices
Hotel rooms: Starts about RUB500 per night but a room at a 3-star hotel could possibly be about RUB1,600 – RUB1,800 at average per night for 2 persons.
Food & Drinks
Typical restaurant: An average meal could cost about RUB500 – RUB800; and
Good restaurant: Could start as high as RUB1,200 – RUB2,000 for an average meal.
Transportation
Saint Petersburg Metro: If you are wondering, Troika card is not usable in Saint Petersburg; and only can be used in Moscow. To ride with the metro, you got to buy a token for RUB45 per pax/ride from its ticketing machine and if you are thinking of getting a travel card/passes, you may visit Metro – Price Tickets for more information. However, I am not sure how travel card/passes is calculated as it seems that the single ride costs cheaper than the travel cards/passes. Here is how the ticketing machine and token looks like:
You may visit Metro – Website for more information.
Moscow to Saint Petersburg (Sapsan High-Speed Train): You may take the Sapsan High-Speed Train (HSL) from Moscow (Leningradsky Railway Station) to Saint Petersburg (Moscow station) and I got my tickets for RUB2,525.40 per adult/way. How is how Moscow station in Saint Petersburg looks like: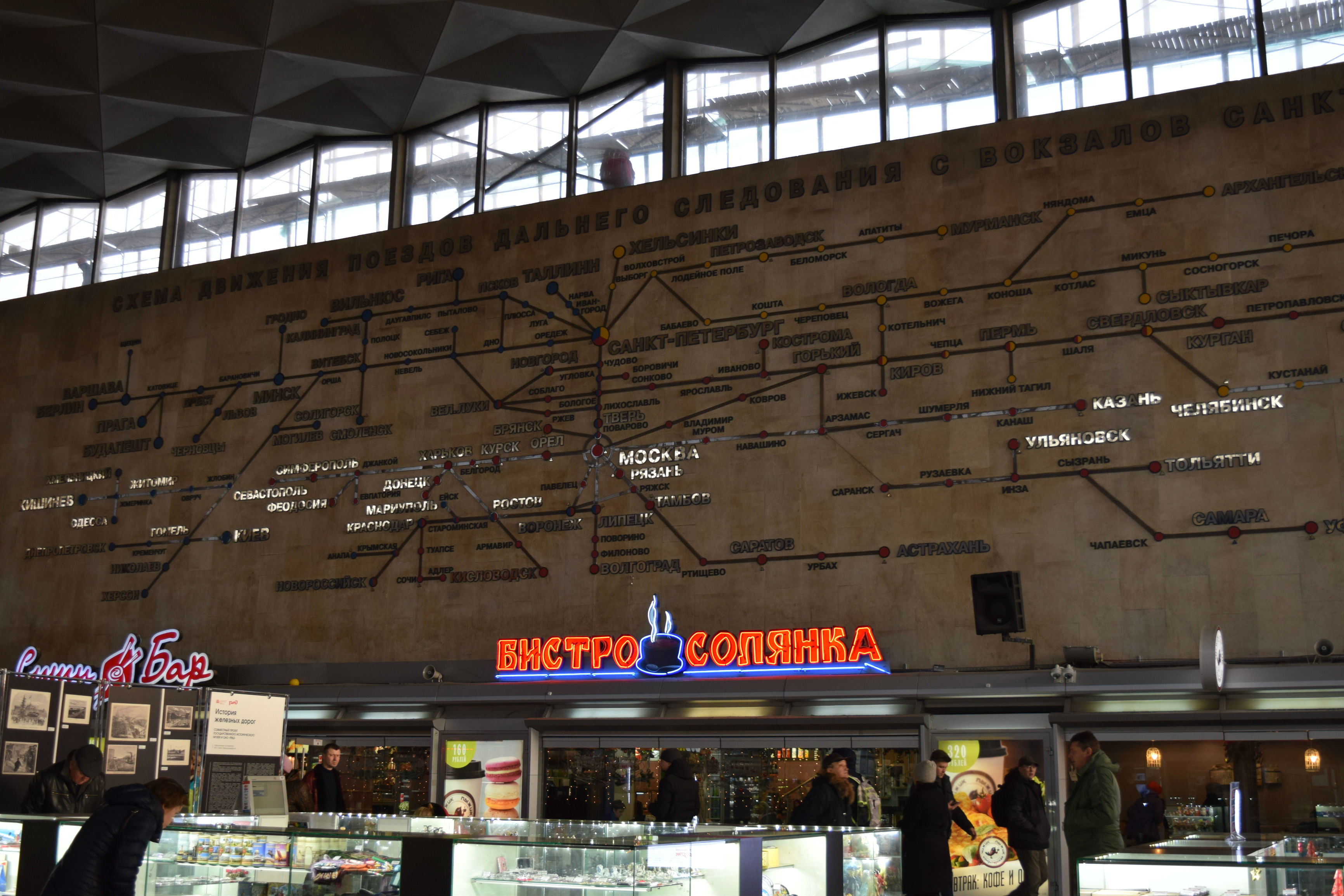 My journey from Moscow to Saint Petersburg takes about 4 hours of ride; heading up north to a city that is very much closer to Finland!
City Centre to Pulkovo International Airport: You may need to take the metro to Moskovskaya station; before changing to the public bus no. 39 which takes you directly to Pulkovo International Airport (being the end station). The bus fare costs RUB40 per person/ride. I wasn't sure at first and I asked some strangers at the bus station for assurance and they are indeed helpful on telling me which bus to take to the airport. Same goes to the bus conductor!
Admission Fares
You may estimate an admission fares of RUB1000 – RUB1,500 per person which includes popular landmarks (eg. Winter Palace and St. Isaac's Cathedral).
---
Copyright © | Aspen See
Disclaimer: All the information and prices (as at November – December 2017) provided on this website are based solely on experience and you agree that you use such information entirely at your own discretion and will.