Riga is the capital city of Latvia, a country in the Baltic States situated in between Estonia and Lithuania. Not to be surprised, food and accommodations here in Riga are cheaper in comparison to any other countries in the Baltic States!
Ideally, 2 or 3 nights in Riga may be sufficient and you ought to buy many cool stuffs (i.e. clothing and food from the Central Market). However, be careful if you are heading out at midnight and stay close to well-lit areas!
---
PLACES TO VISIT AND THINGS TO DO IN RIGA
A glimpse of Riga's Old Town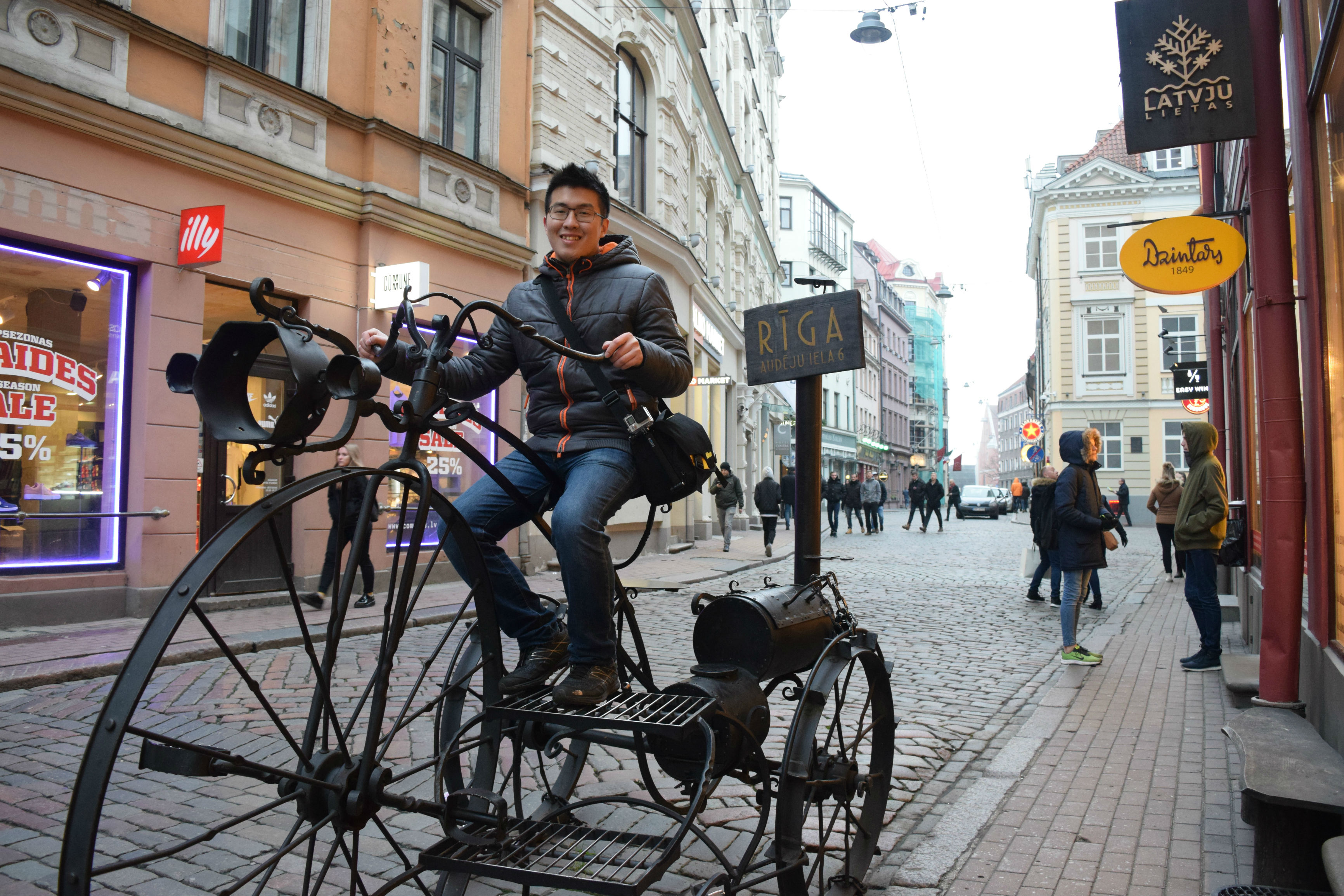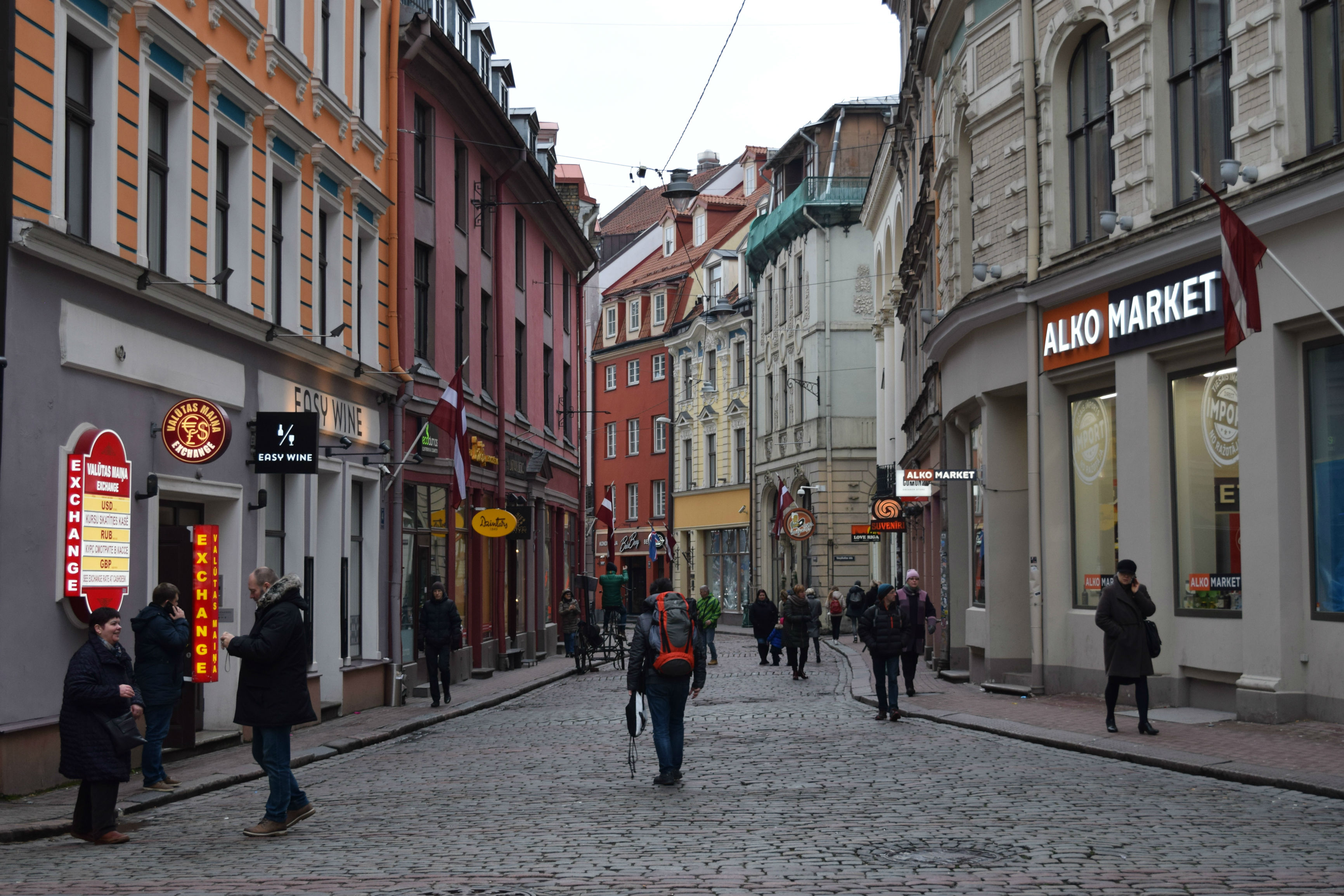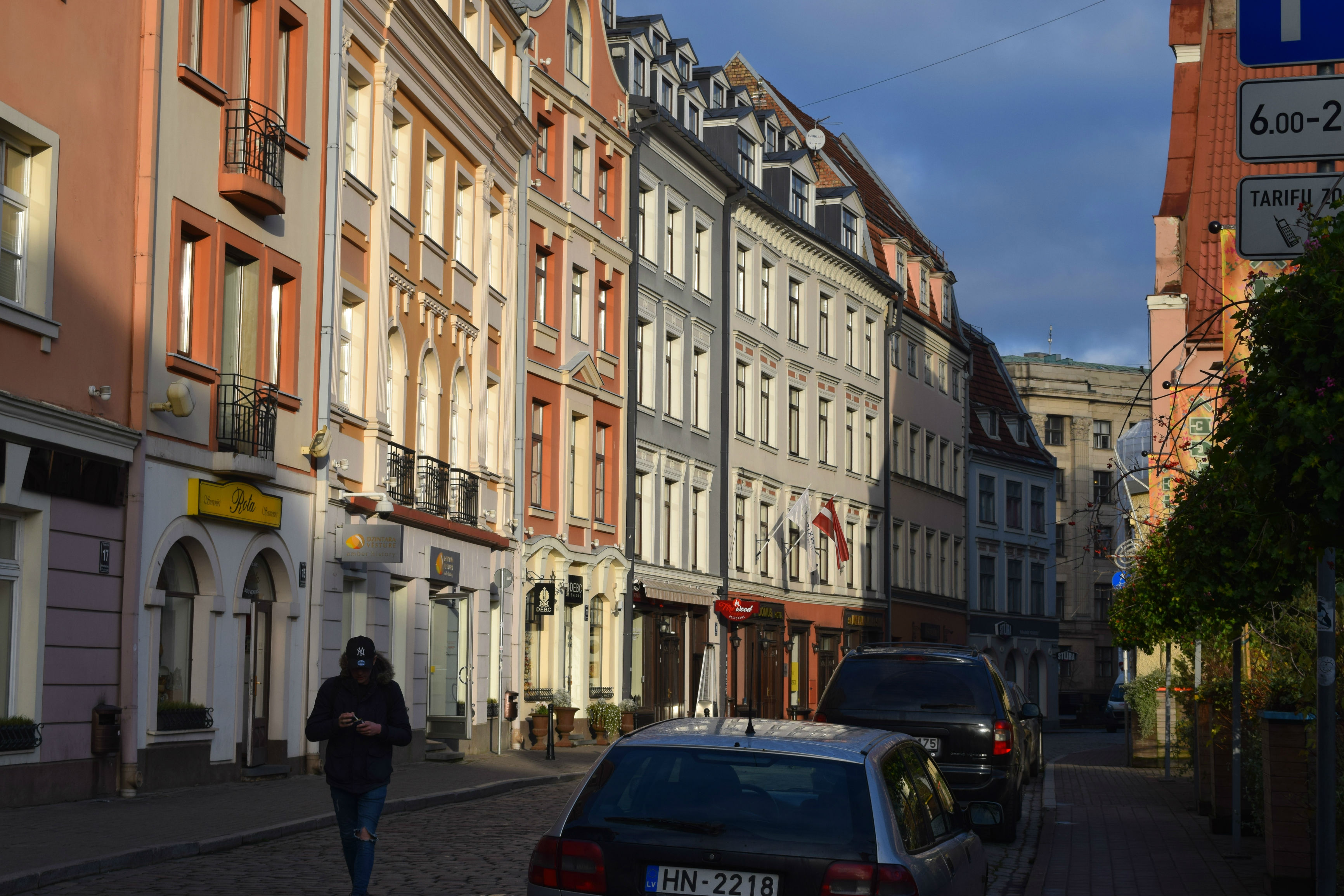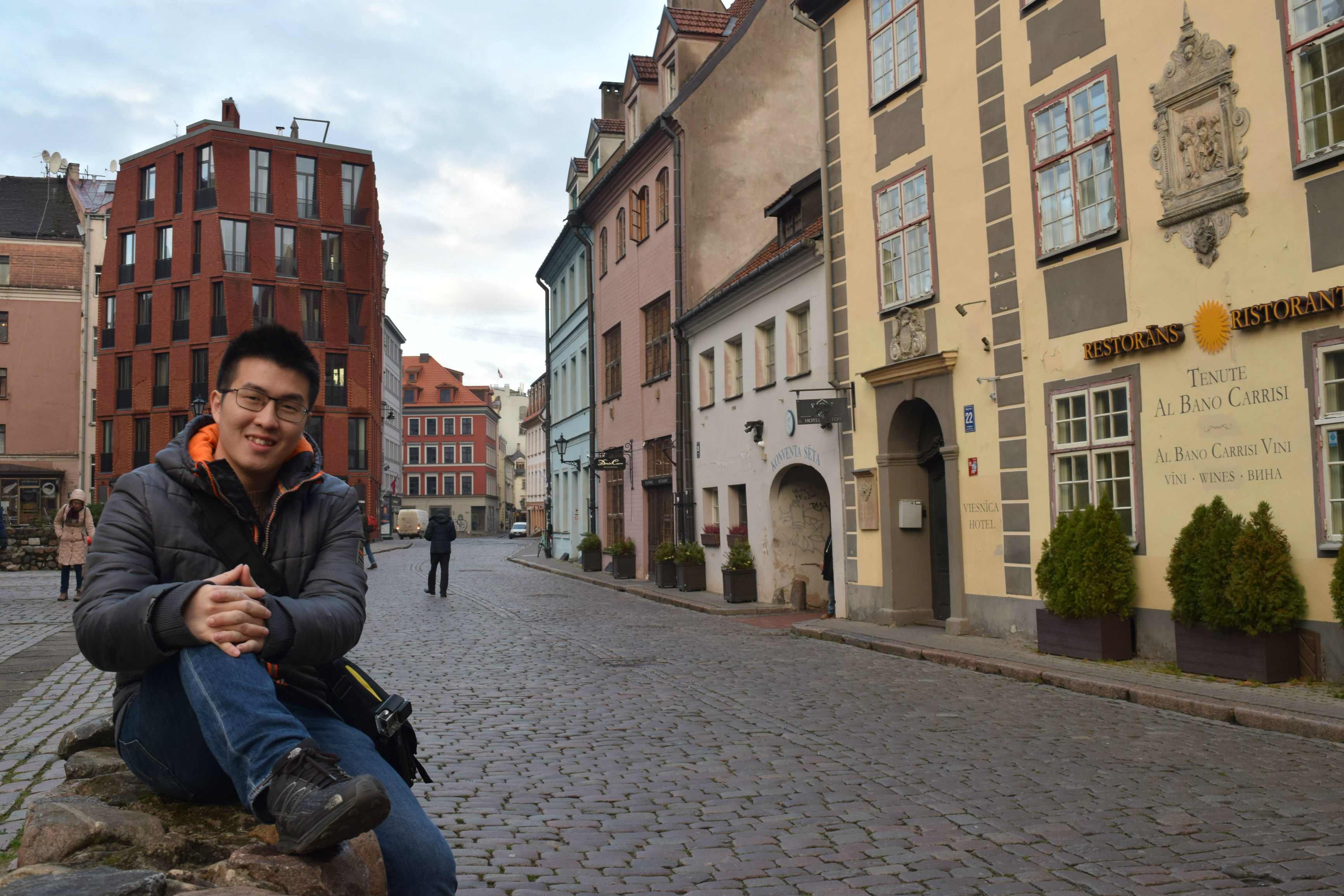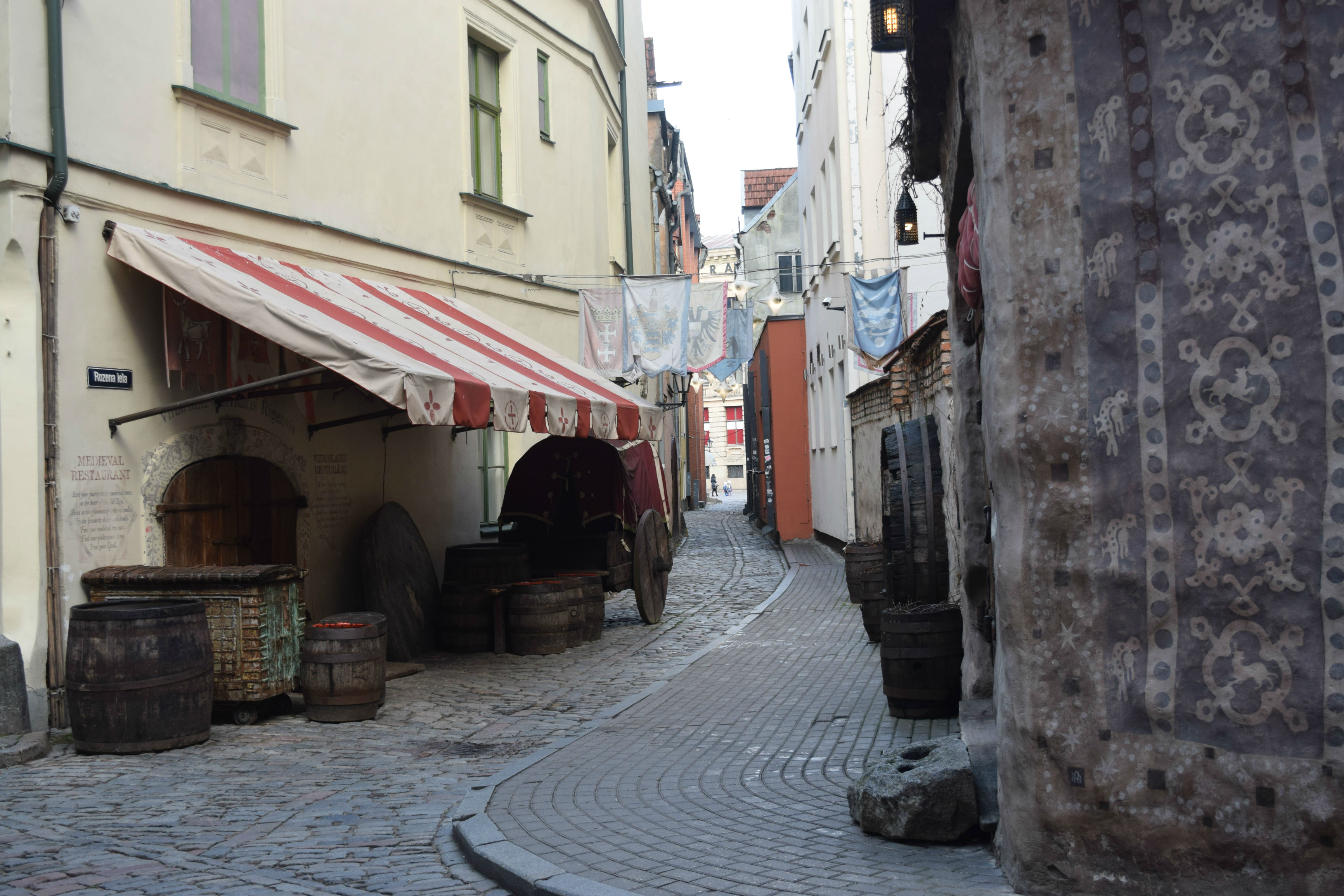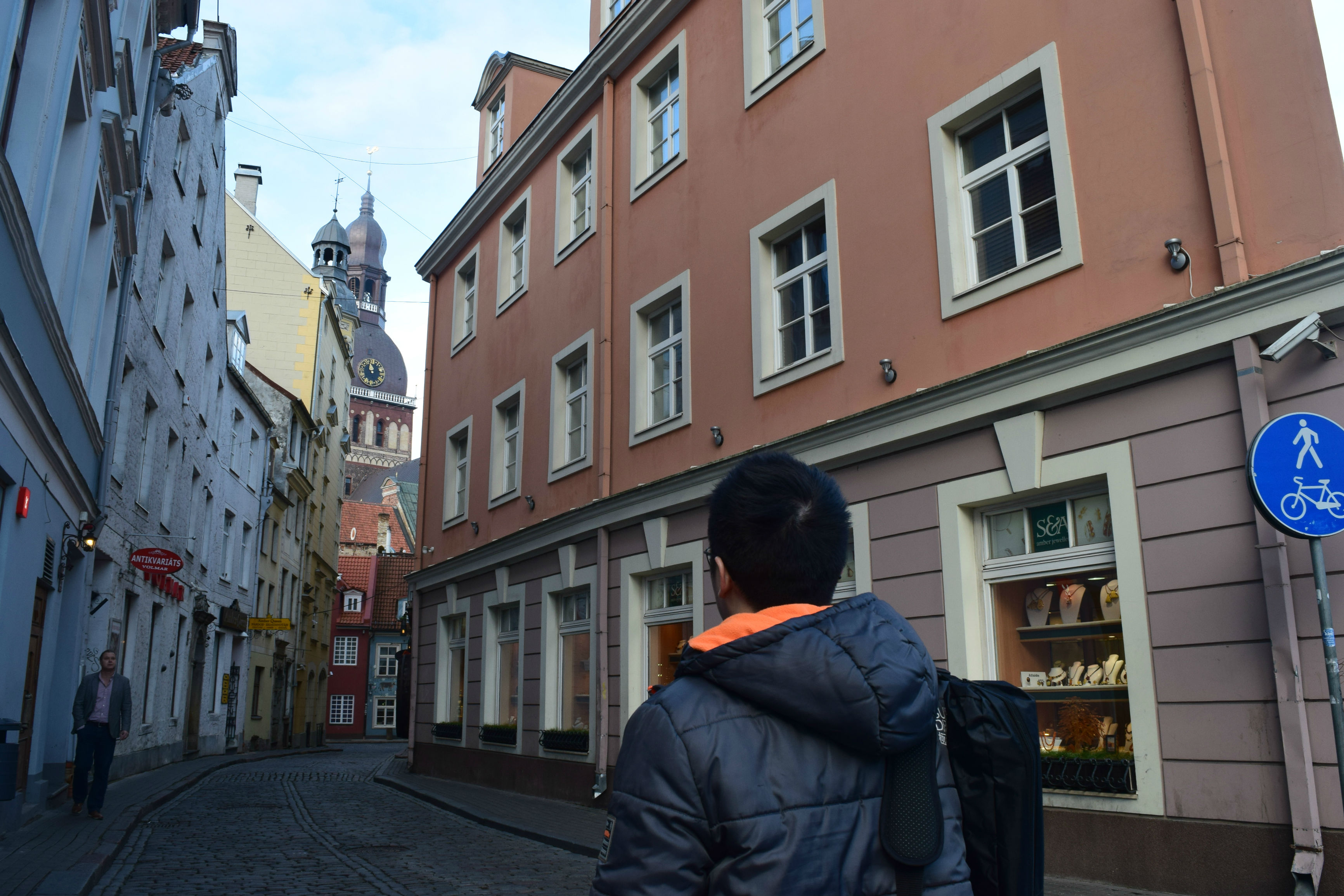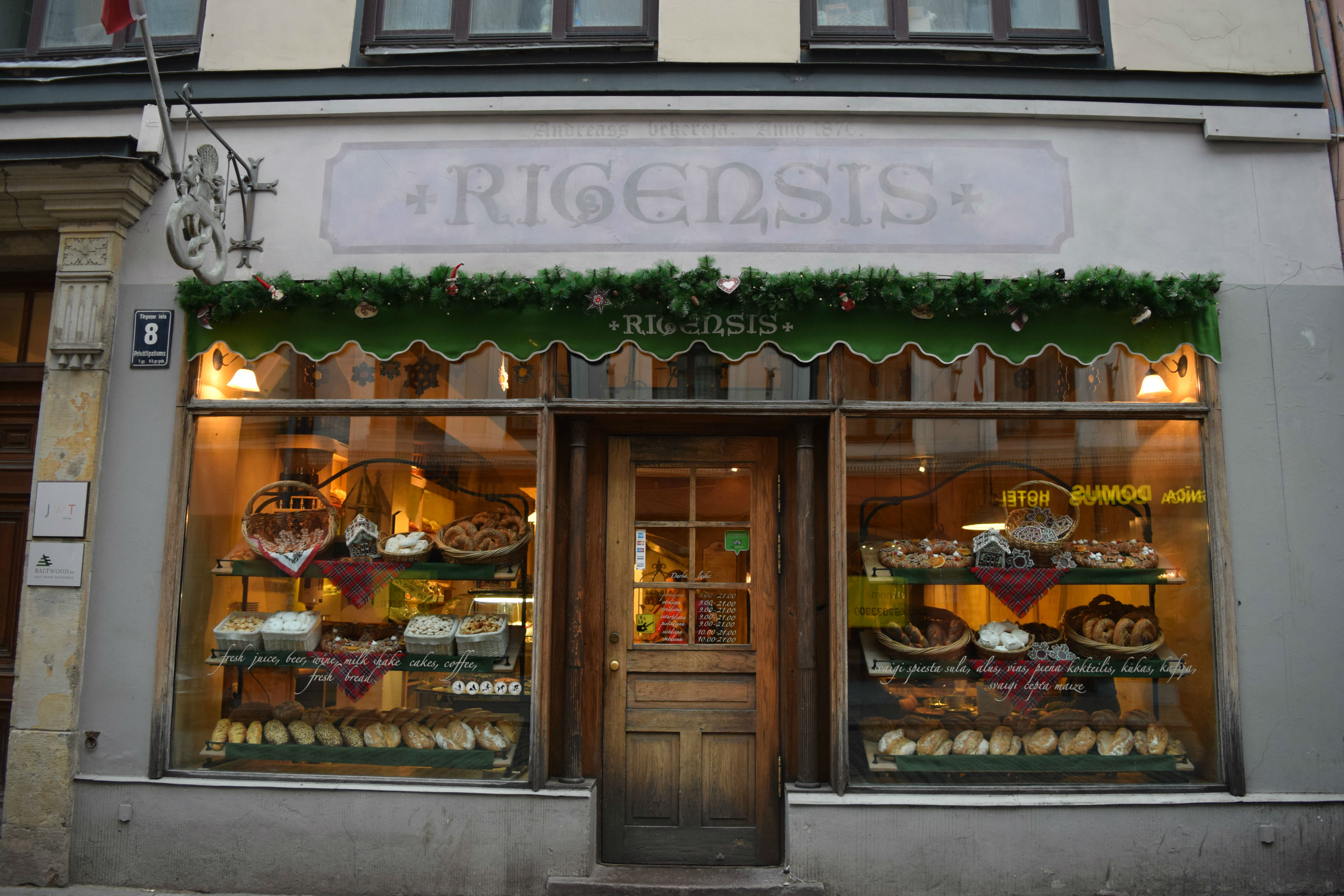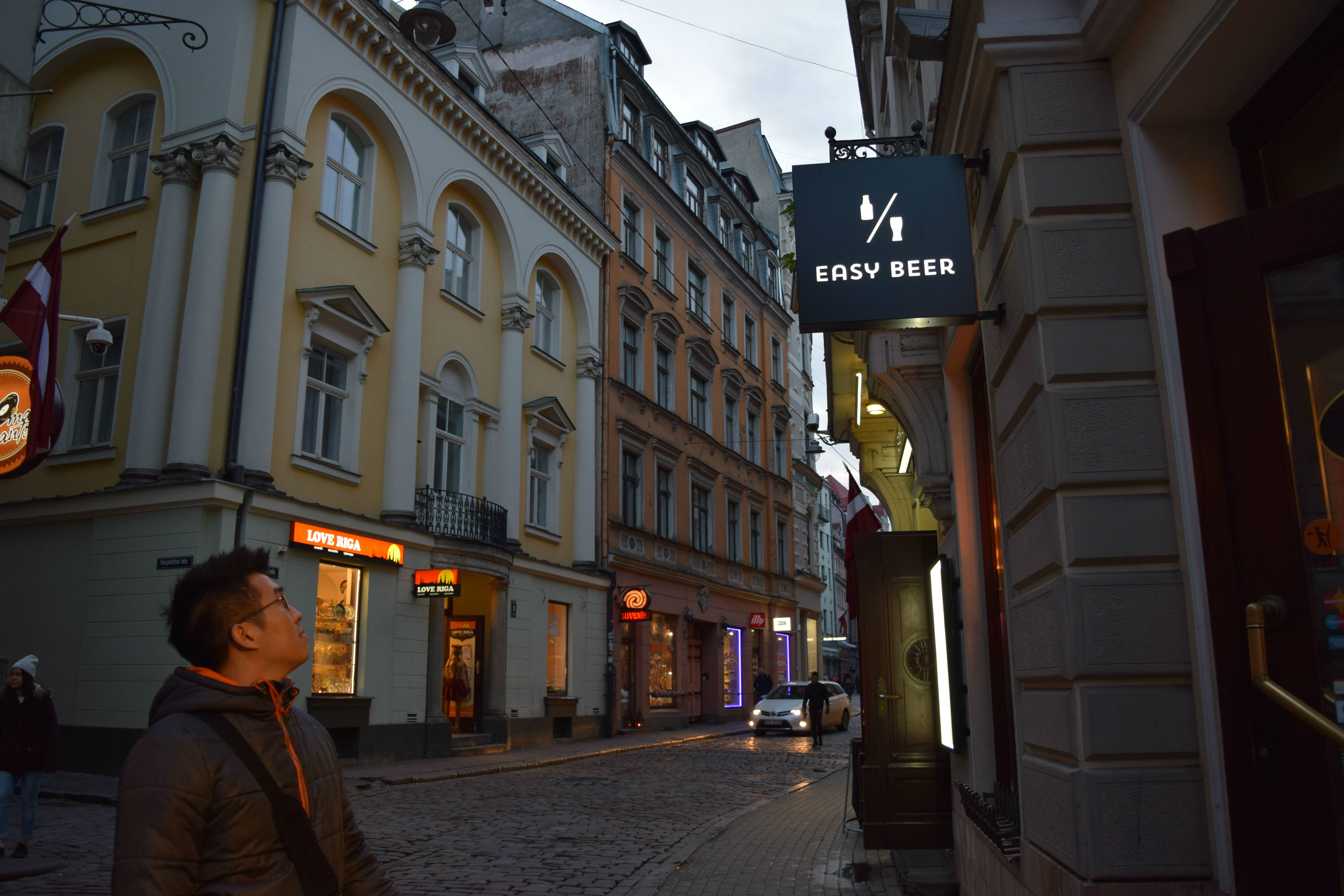 YOU JUST CAN'T GET ENOUGH OF IT..
There is nothing more secretive than the Old Town of Riga, until you discover what this place is like! Each junction brings you somewhere else but the roads are relatively easy to be navigated.
Well, there seems to be less tourists compared to the other Baltic States; but still a beautiful place to visit.
Riga Central Market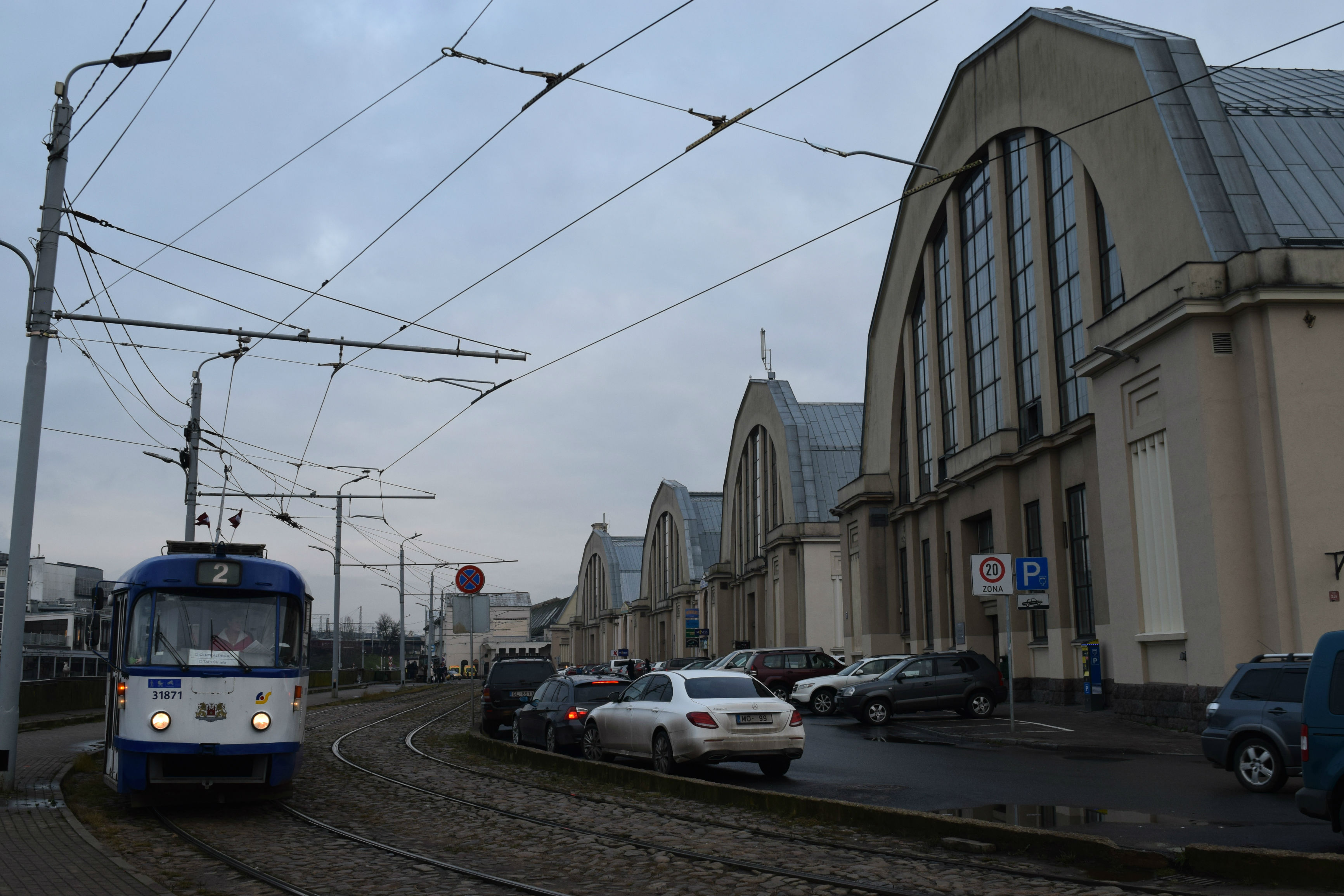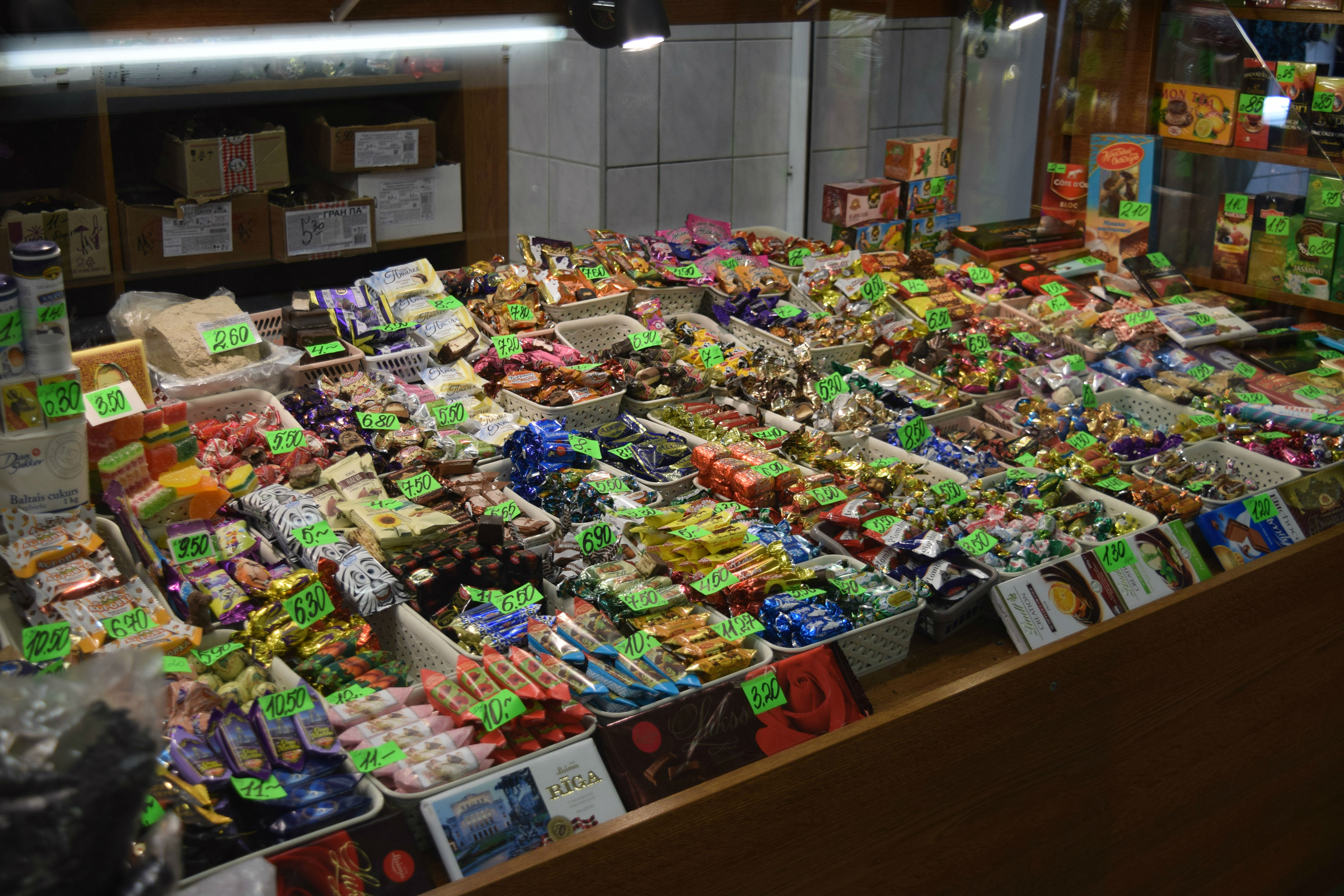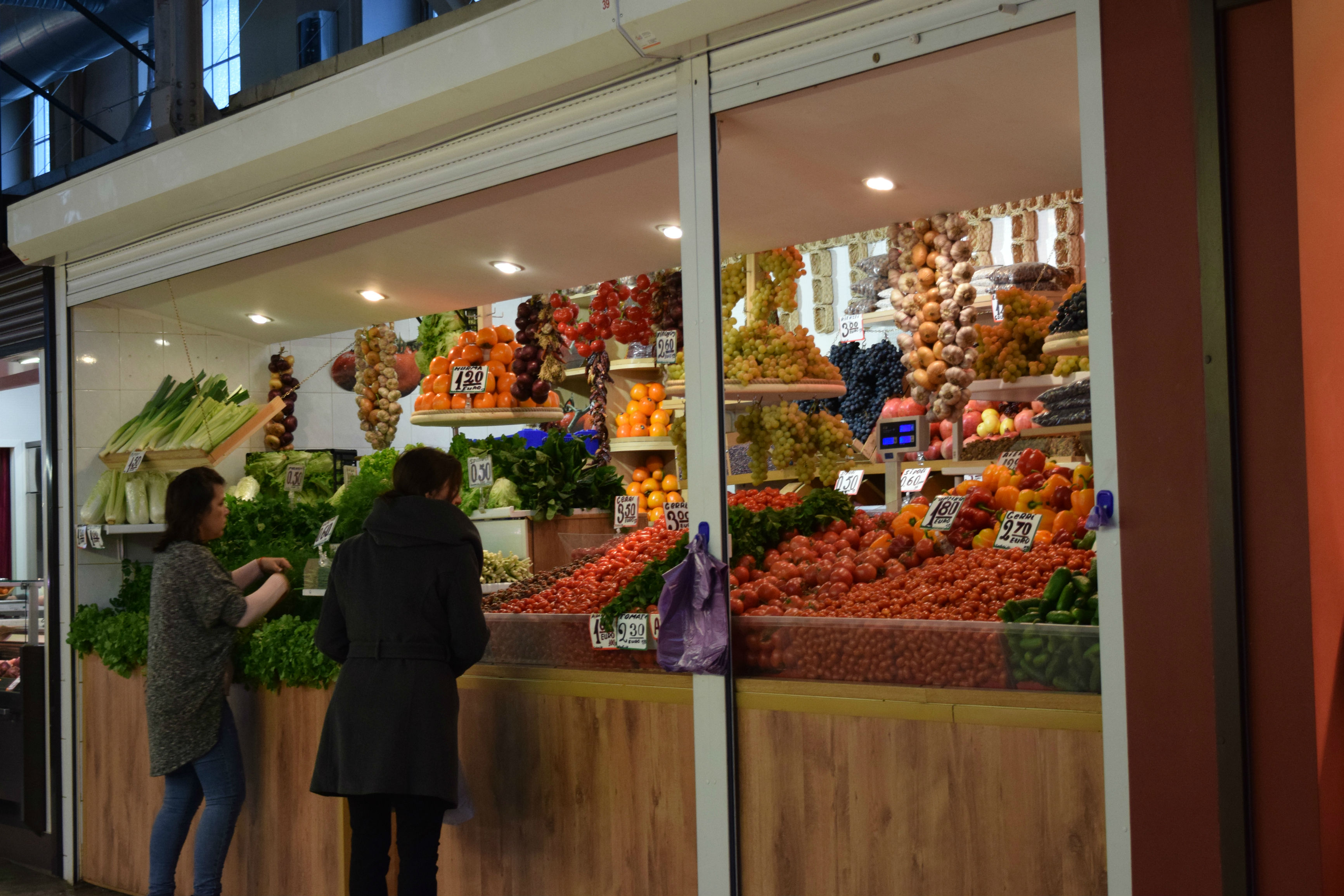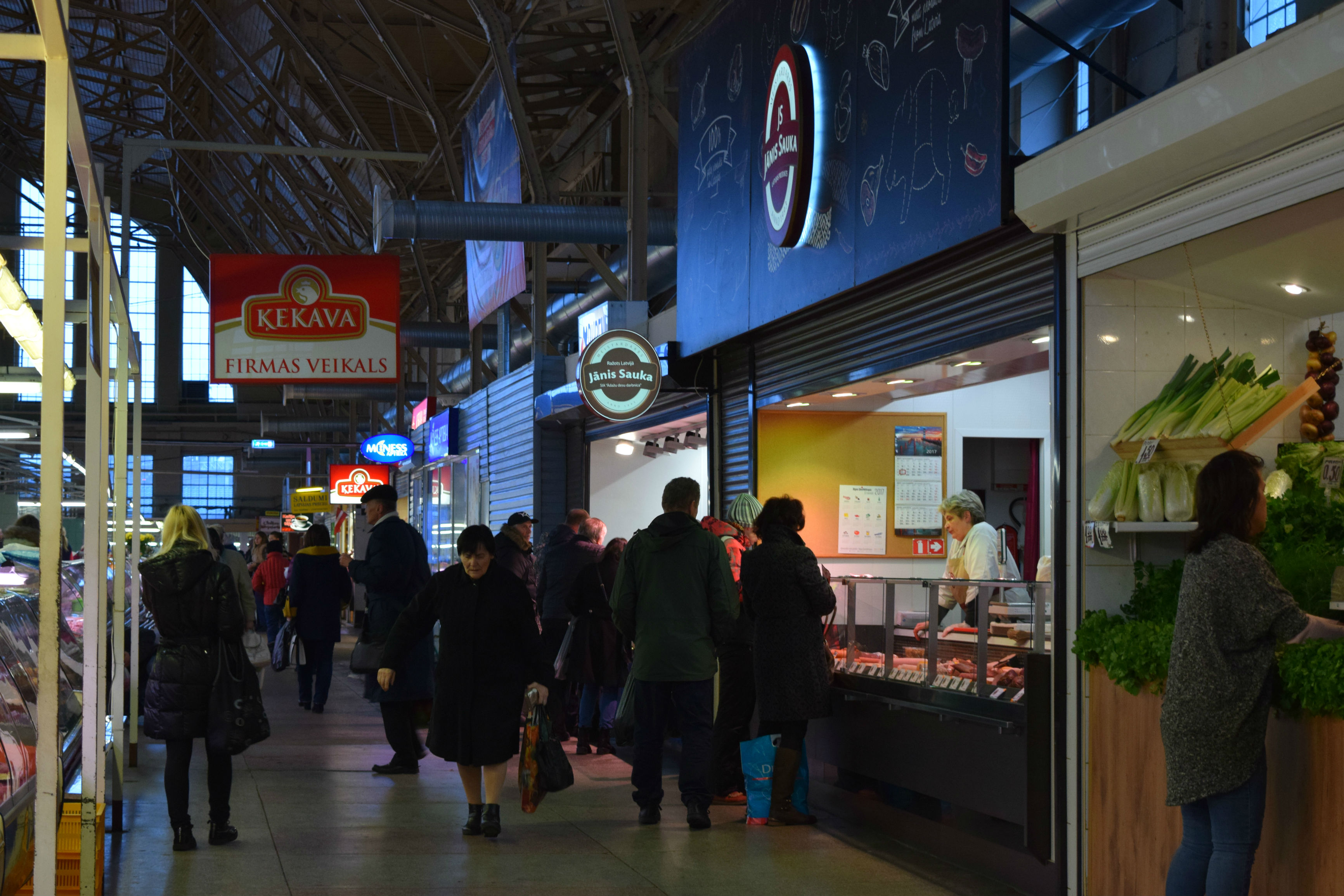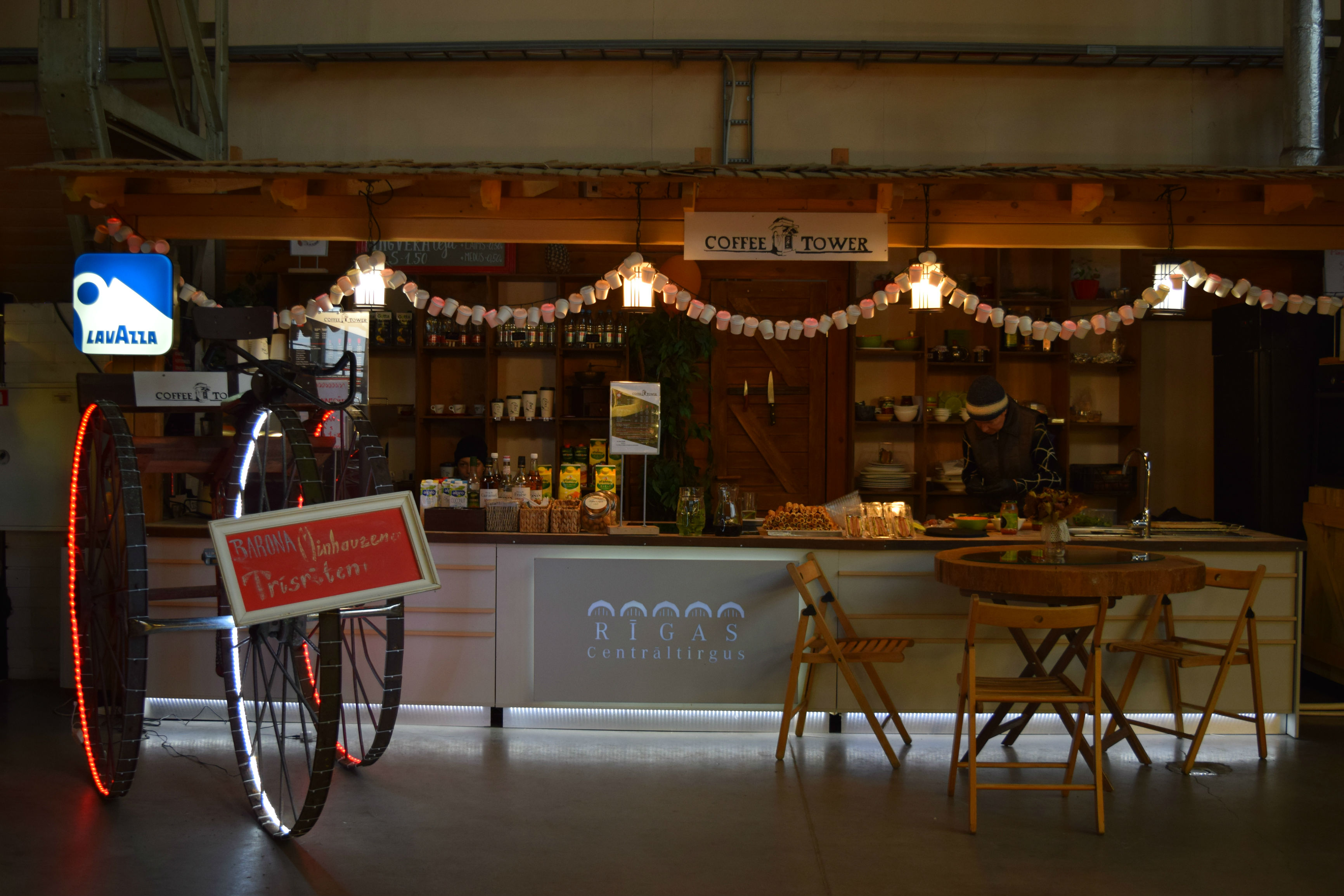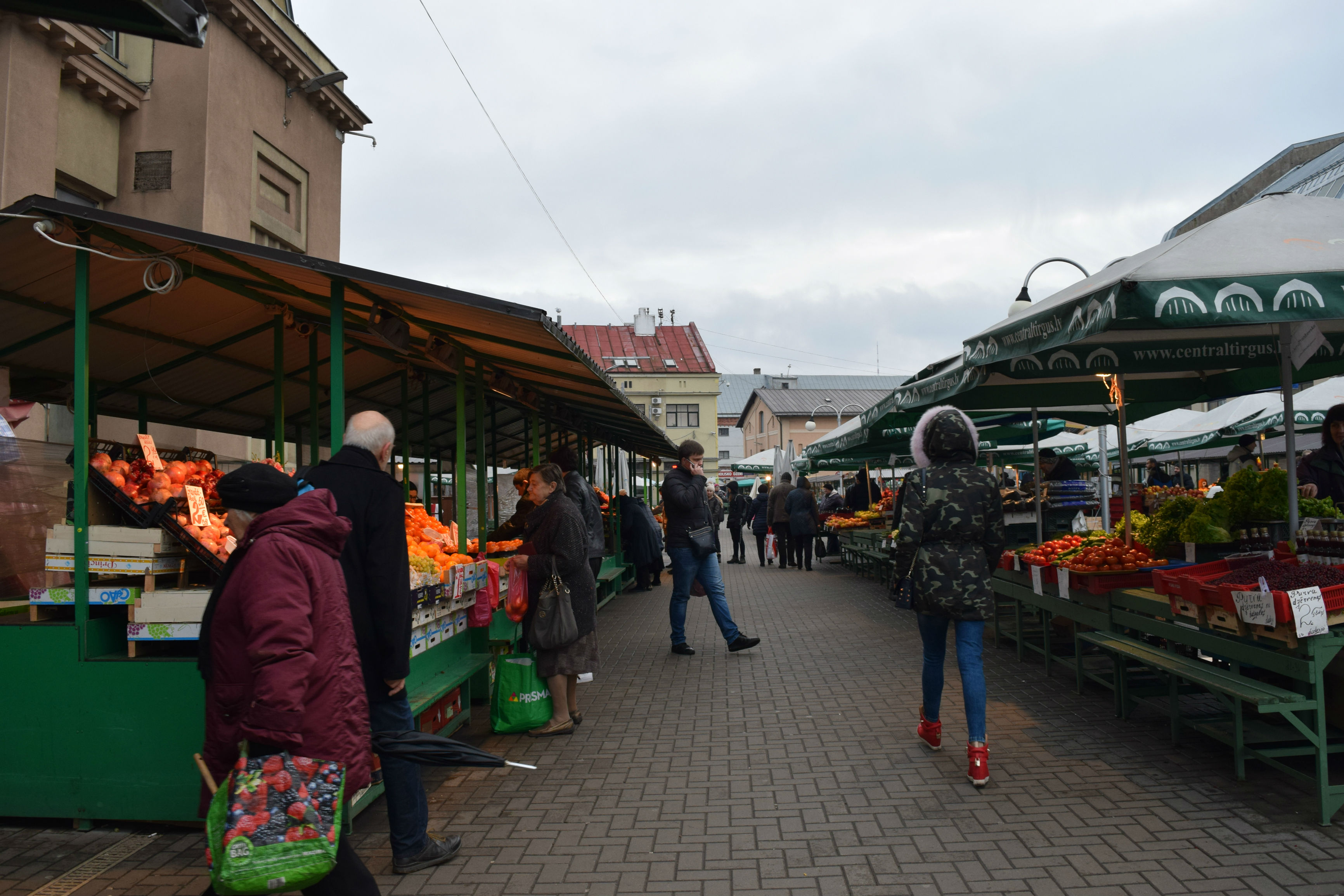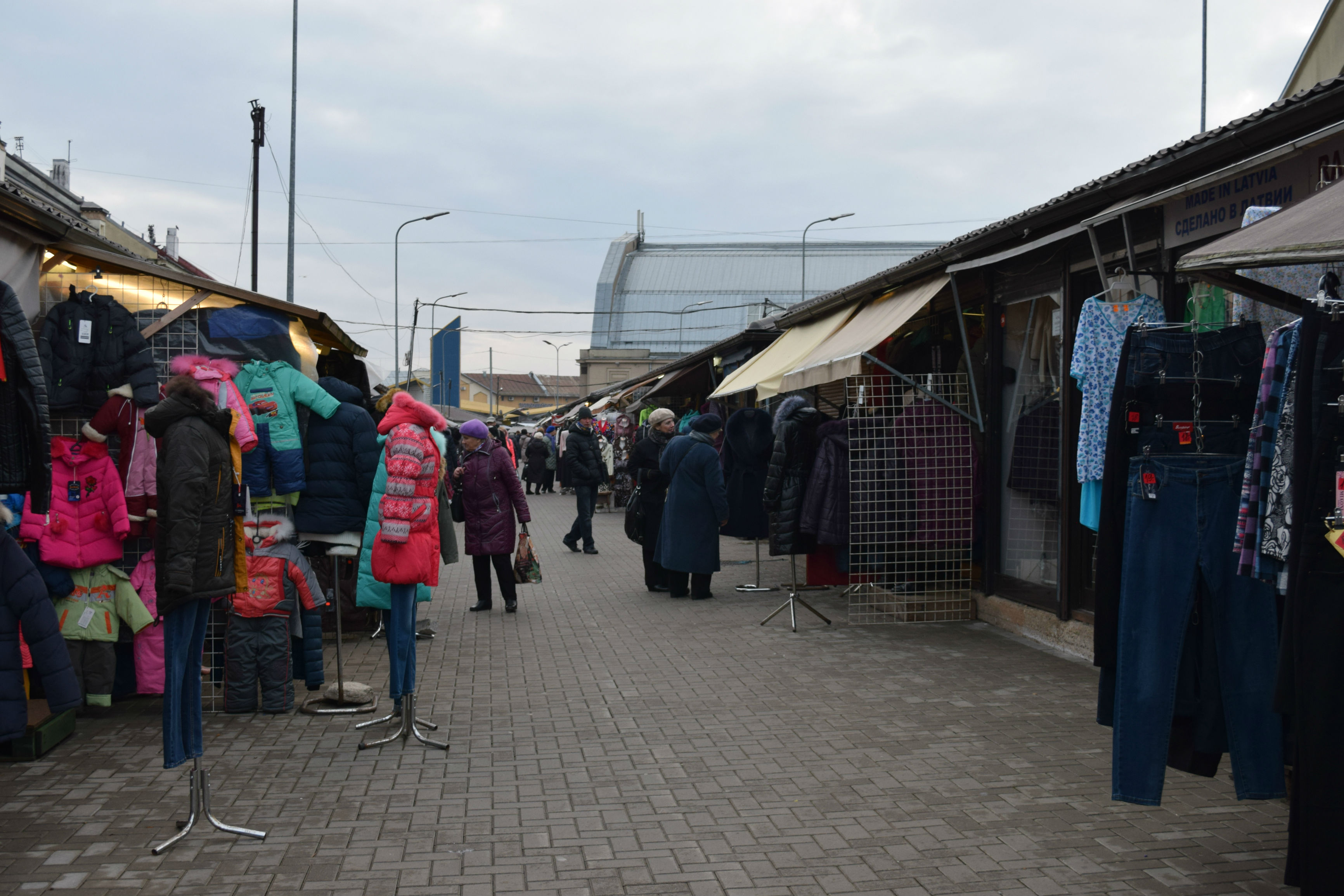 Do visit the Central Market, located really close to the bus/train station just next to the Old Town of Riga. It consists of several buildings which offers a variety of different products.
At the back of the Central Market, there are more stalls that awaits you and you could find cheap merchandises and fruits to go! Watch your back as I encountered some men that were trying to intimidate us.
St. Peter's Church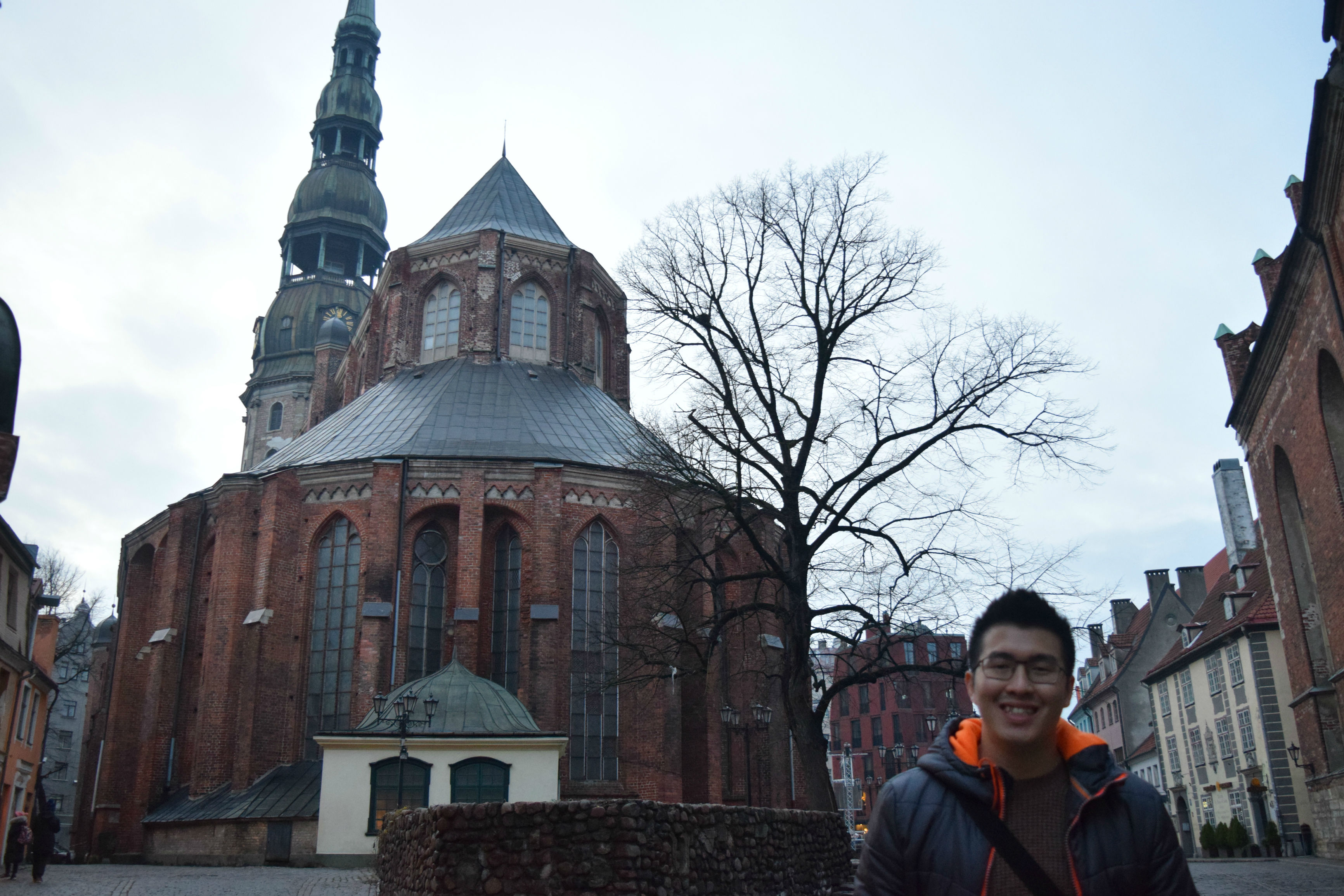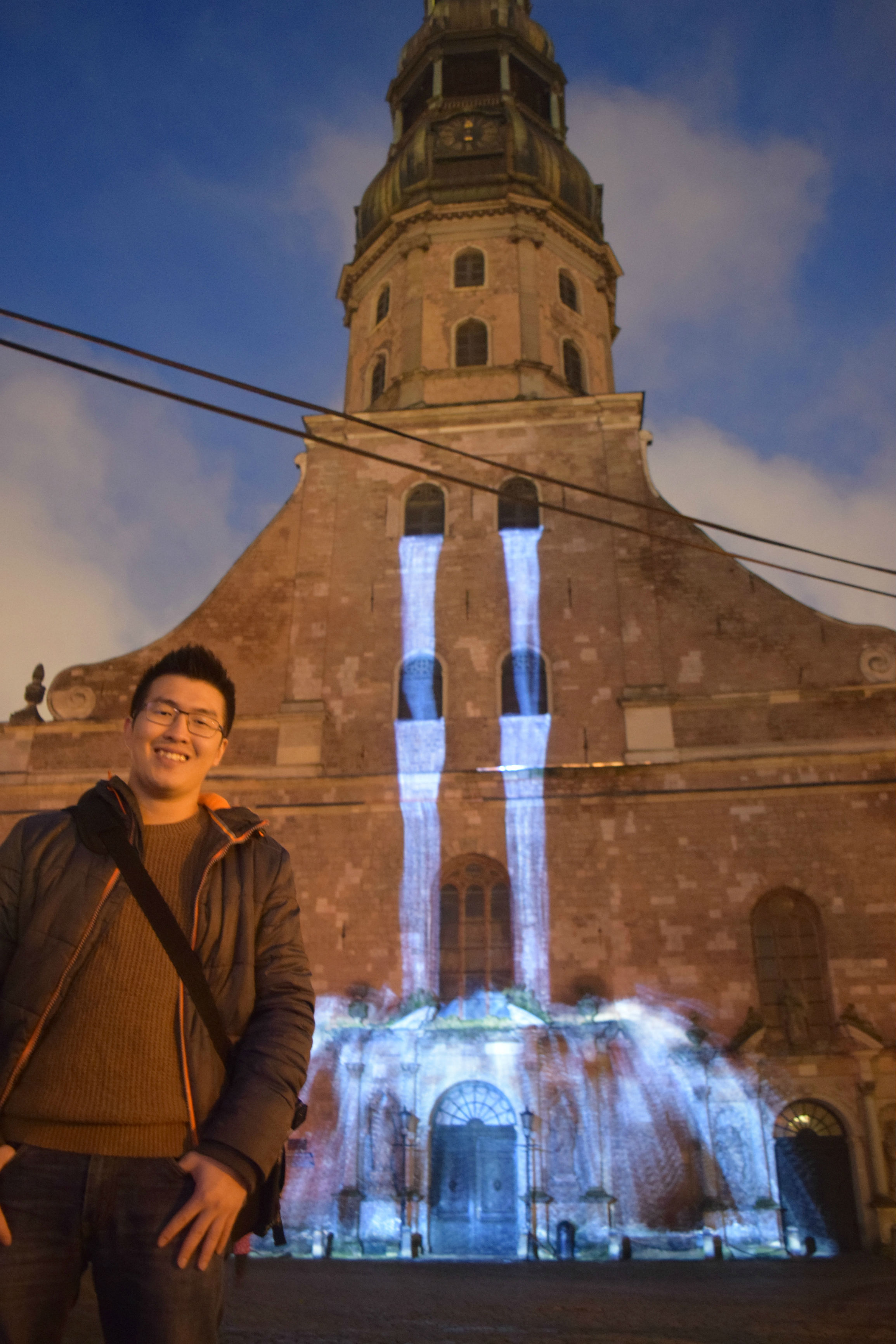 Unfortunately the St. Peter's Church were closed during my visit. However, it was fortunate that there were light shows event conducted throughout the Old Town of Riga in which one was displayed against the St. Peter's Church.
At the back, you will find the bronze statue and by touching them, it is said that it will make your wishes come true. *You got to jump a little higher!*
House of the Blackheads & Riga City Hall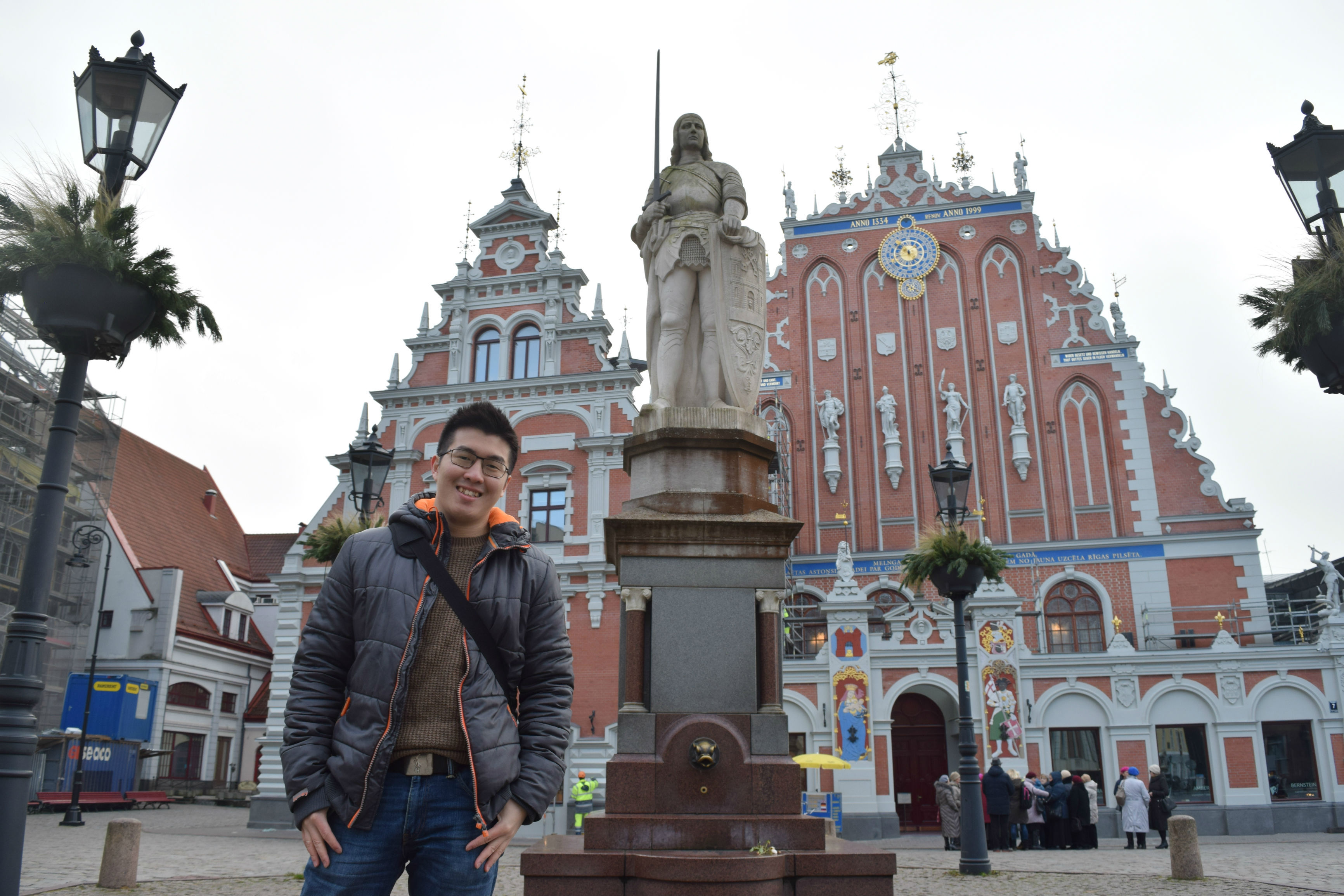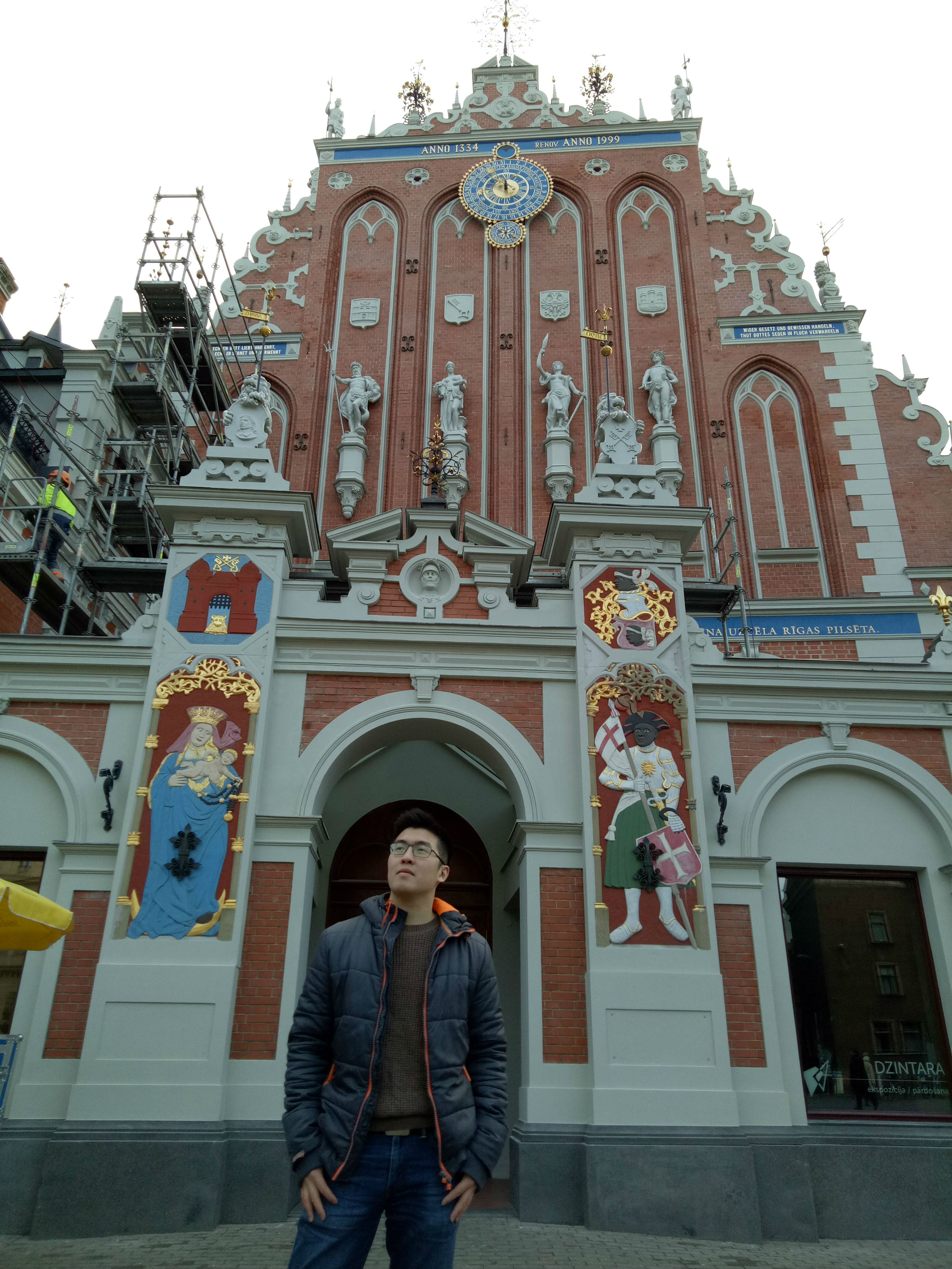 One of the most magnificent building in the Old Town of Riga is the House of the Blackheads as it had been demolished by the Soviets and thereafter reconstructed. I find many tourist couples actually hired a private tour into the House!
Just opposite, you will also find the Riga City Council.
Riga's Monument to Christmas Tree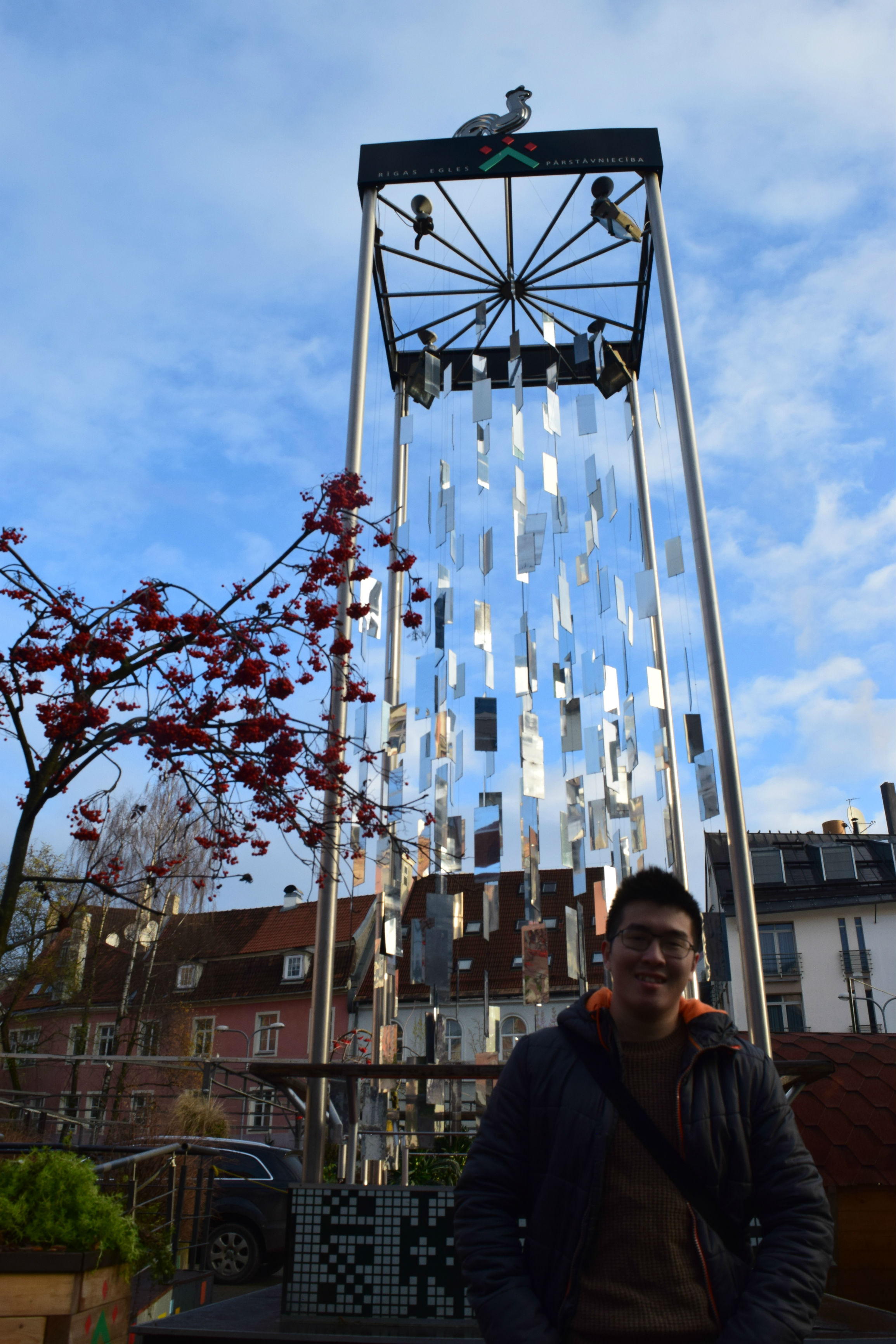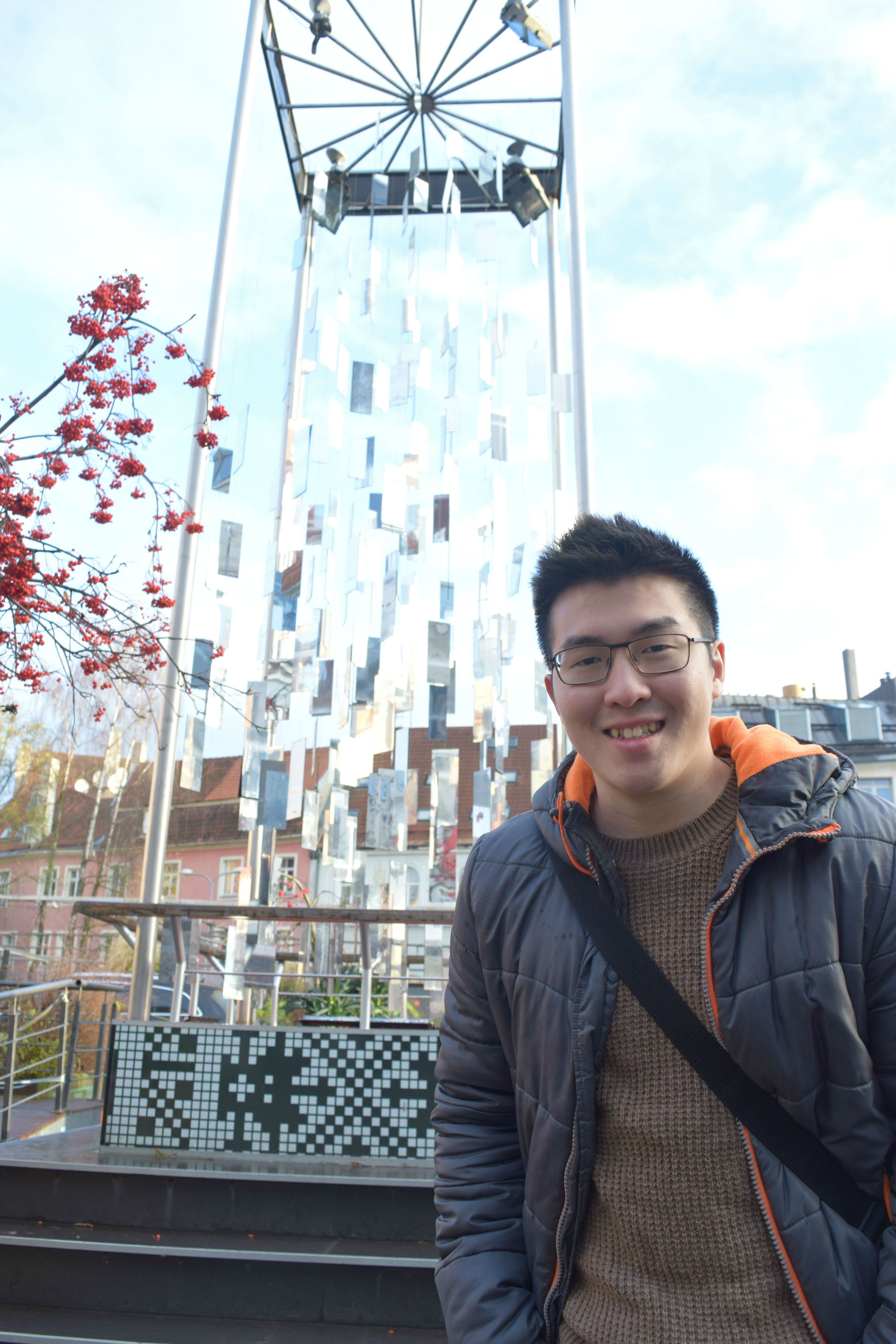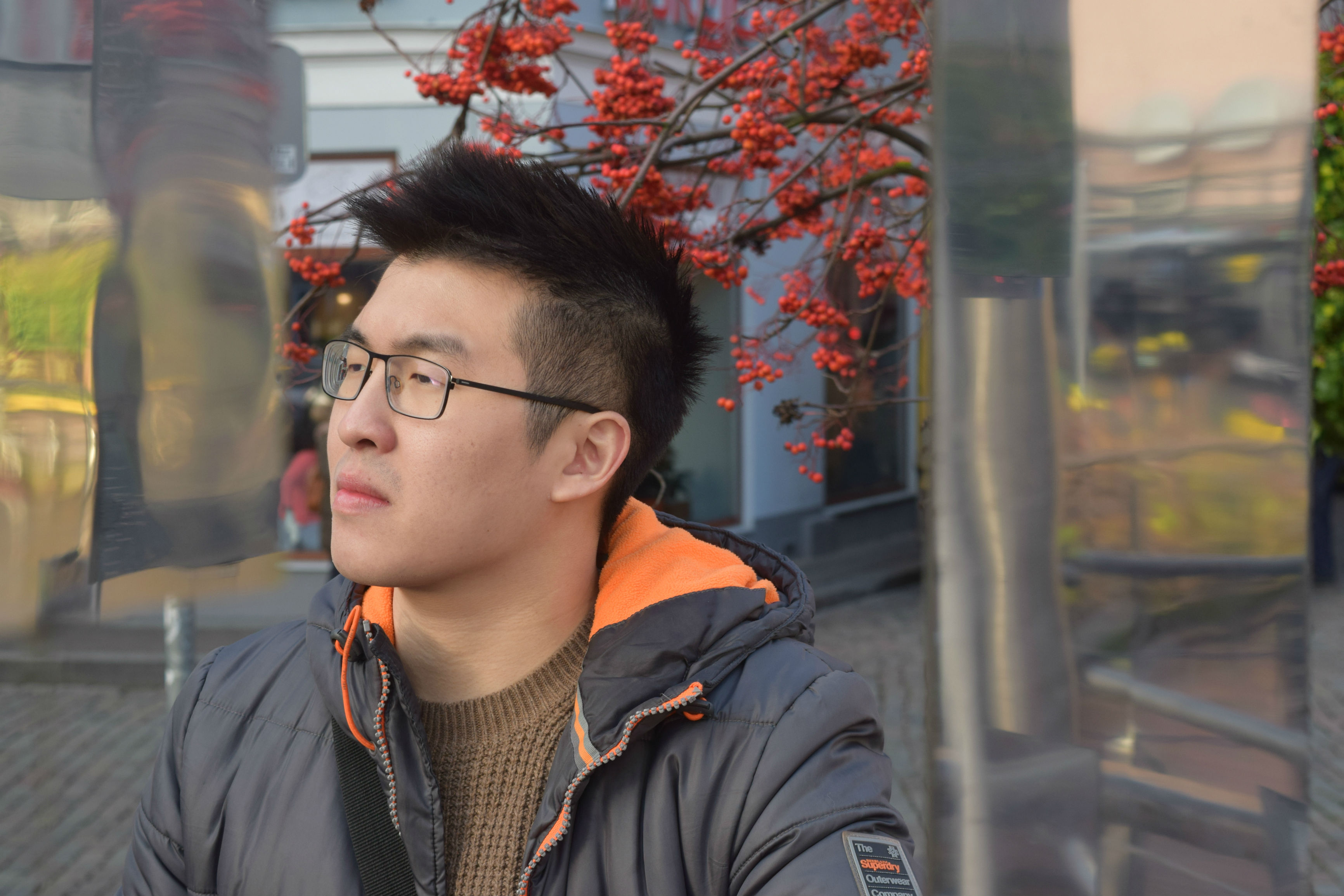 A very interesting monument situated really close to the St. Peter's Church and the Riga City Council.
Riga Cathedral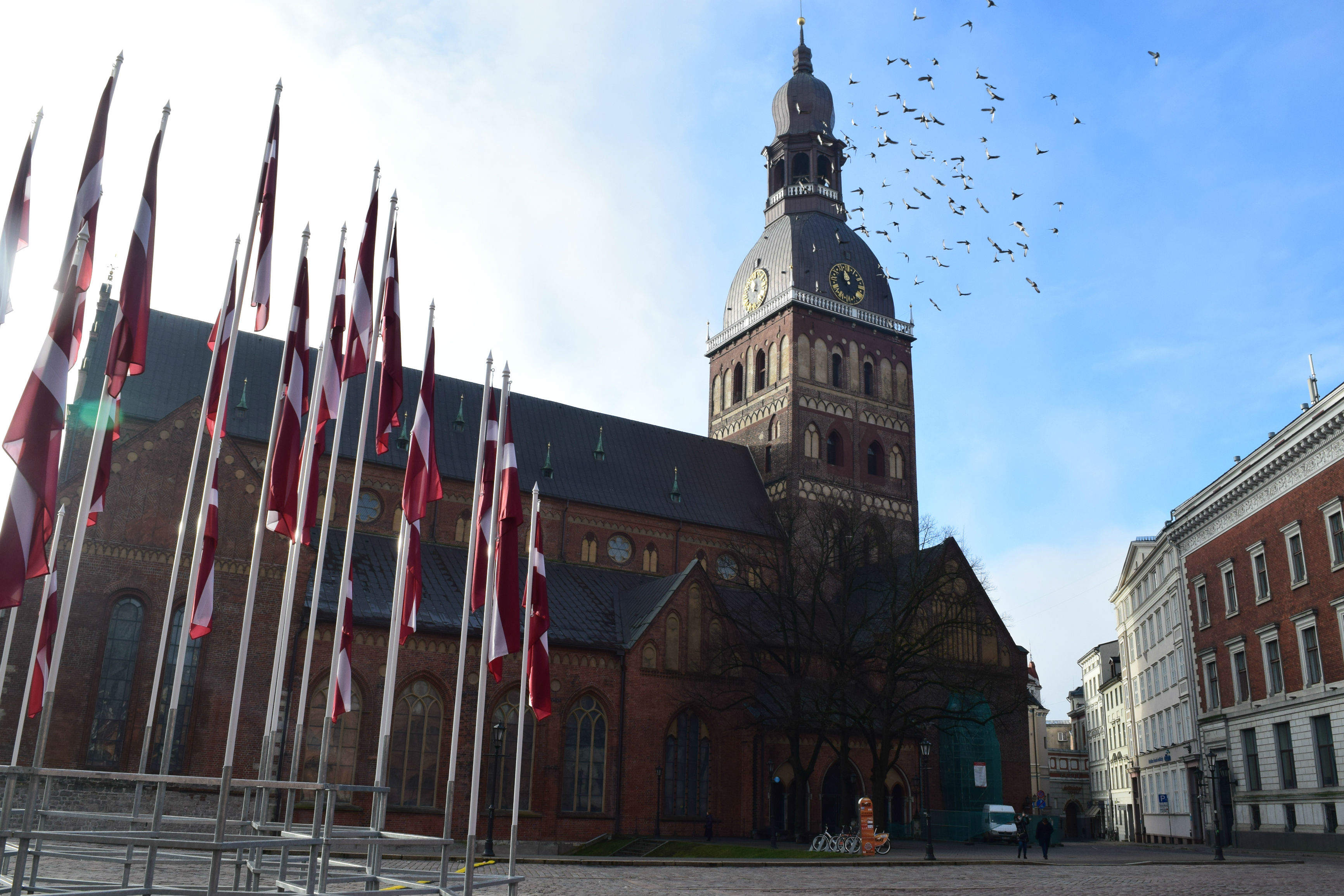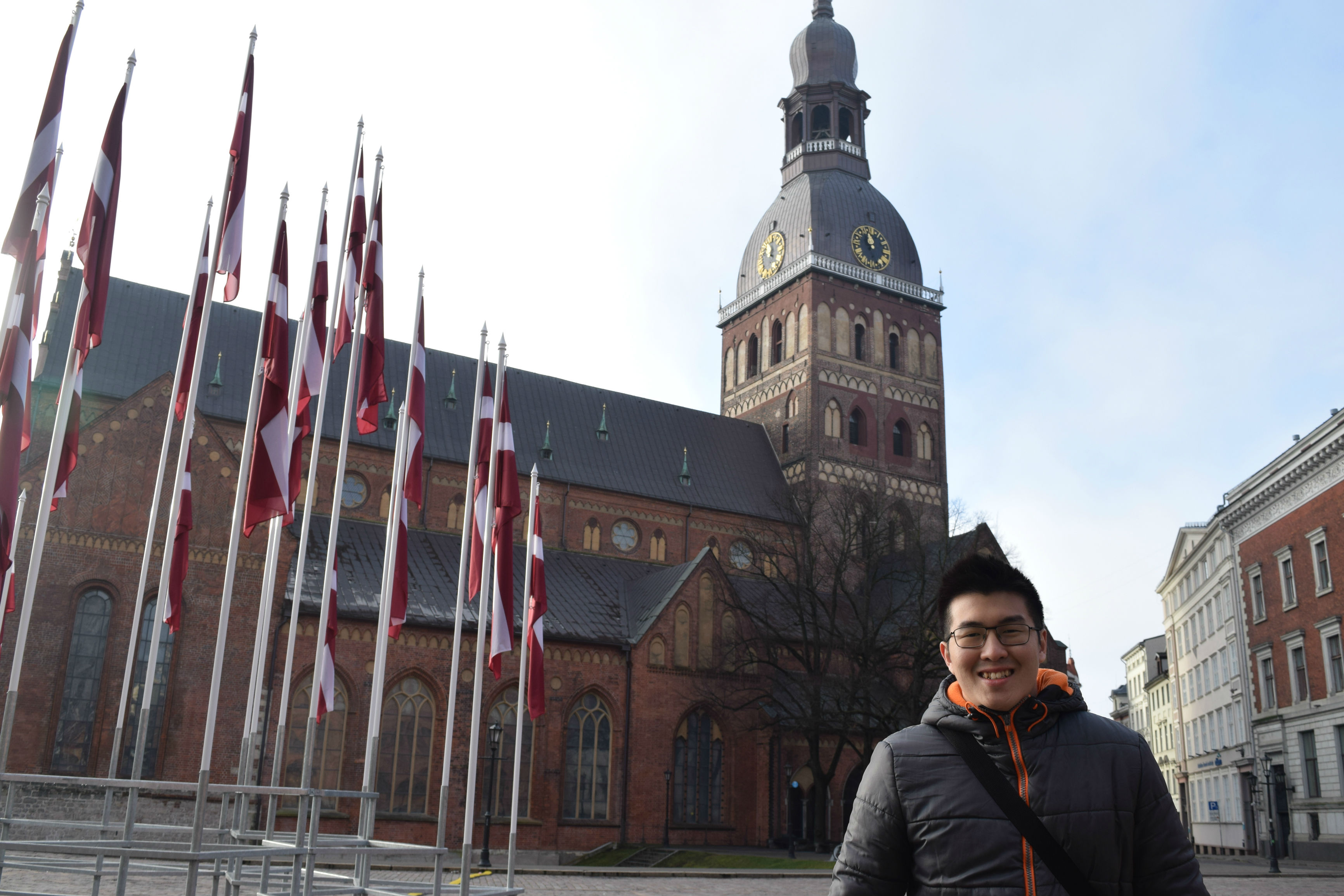 This cathedral is one of the most recognizable landmarks in Latvia while its atmosphere were at its best, filled with flock of birds!
The Most Romantic Cafe in Old Town (Parunāsim Kafe'Teeka) & Three Brothers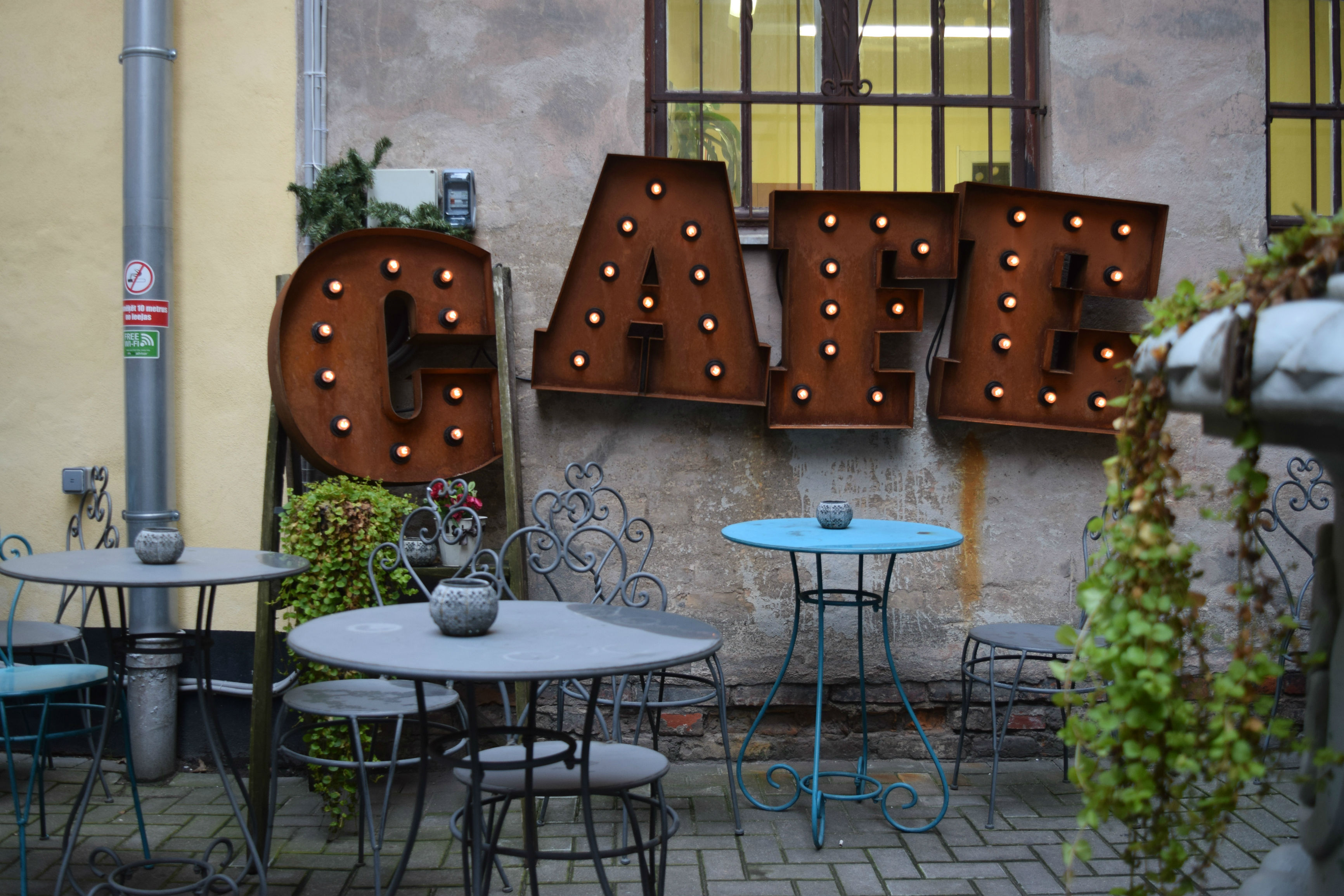 If you keep your eyes open, you will certainly bump into the most romantic cafe in the Old Town of Riga; located really close to the Three Brothers, also known as the oldest complex consisting of three houses. Well, obviously I have missed the other two houses that are located just next to this building at both sides.
Well, yes, I did not manage to visit the most romantic cafe as the skies were well lid and it ain't gonna' spoil the mood. Maybe some other time!
Jacob's Barracks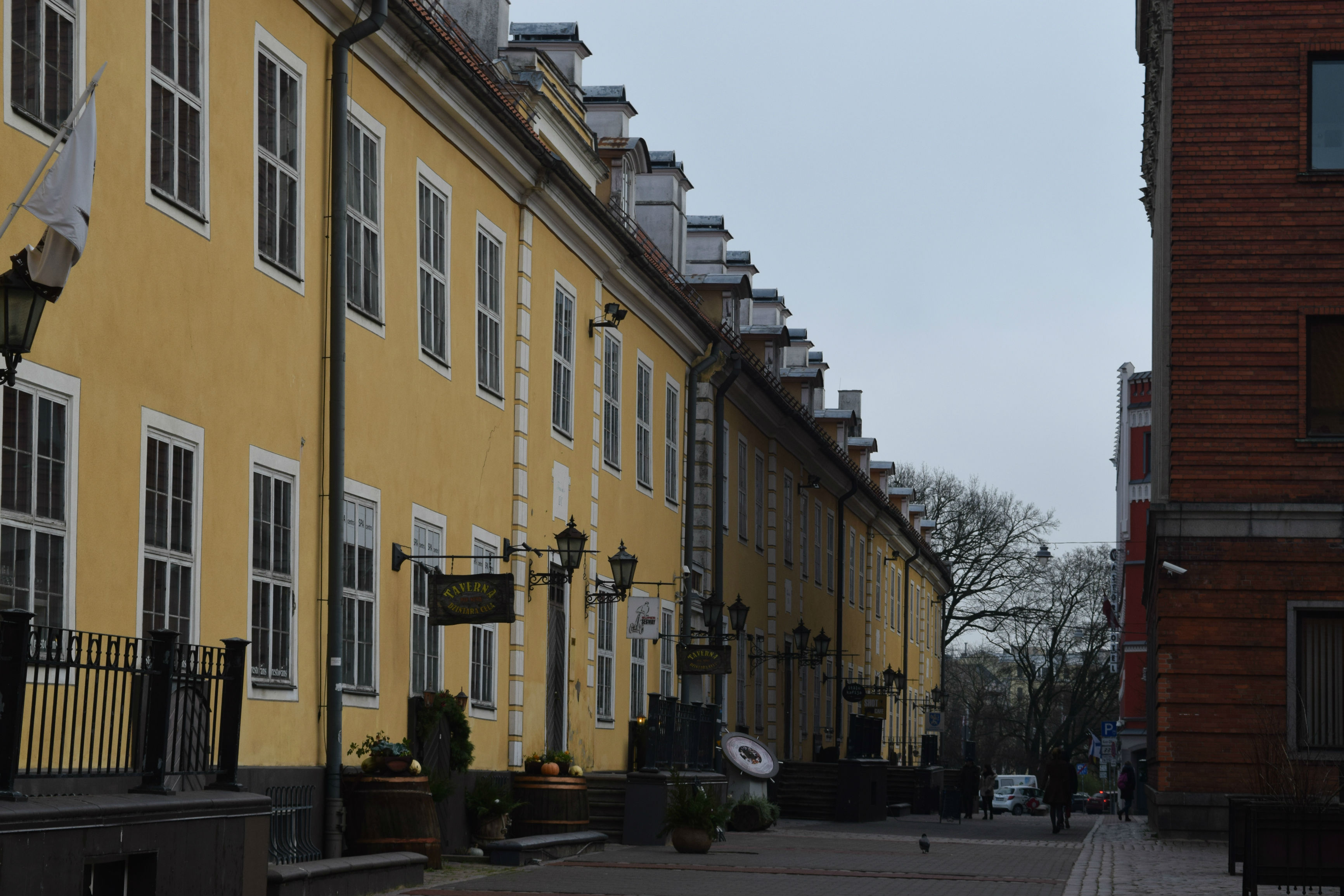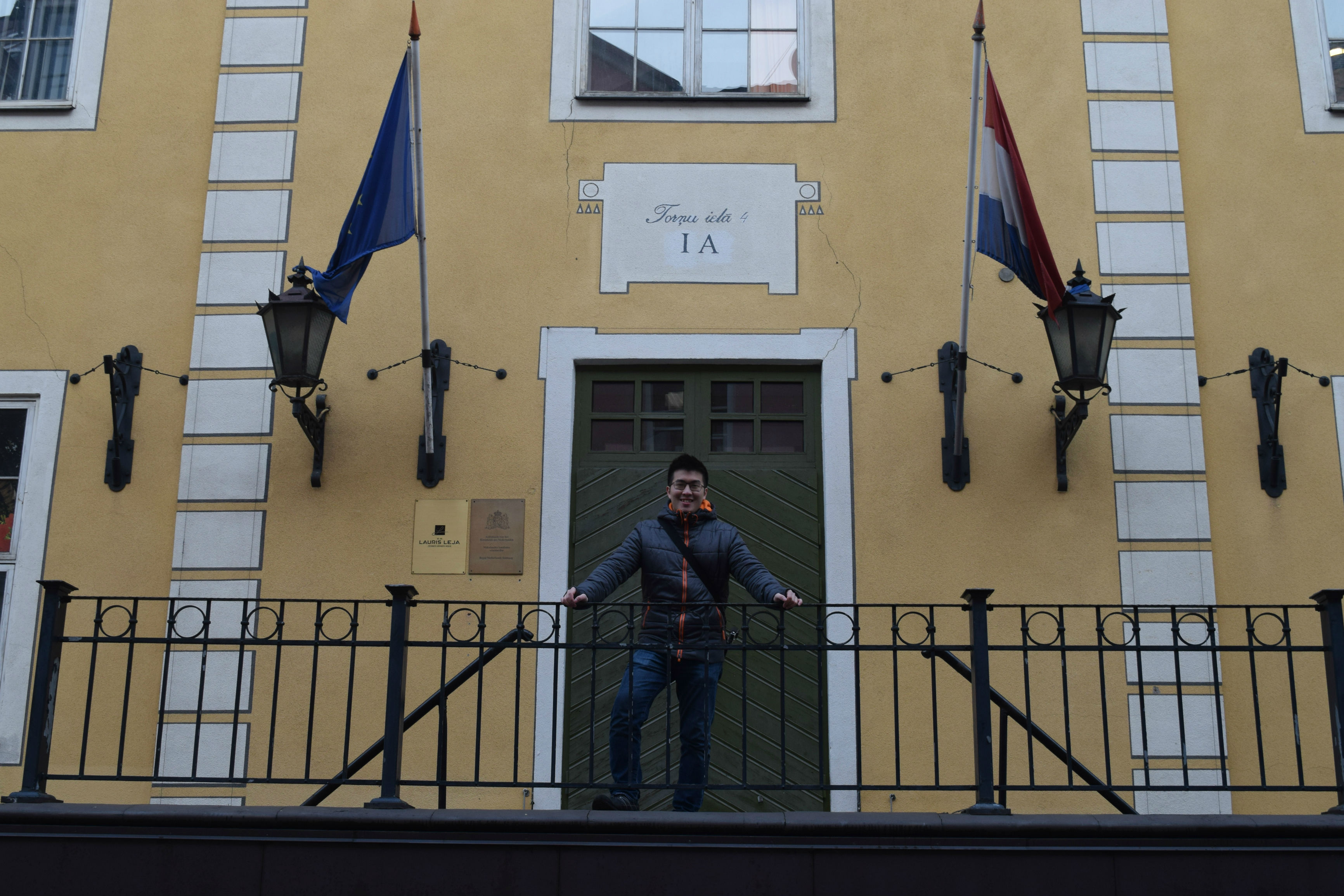 A random walk via Jacob's Barracks that also brings you to the Powder Tower.
Bastejkalna Parks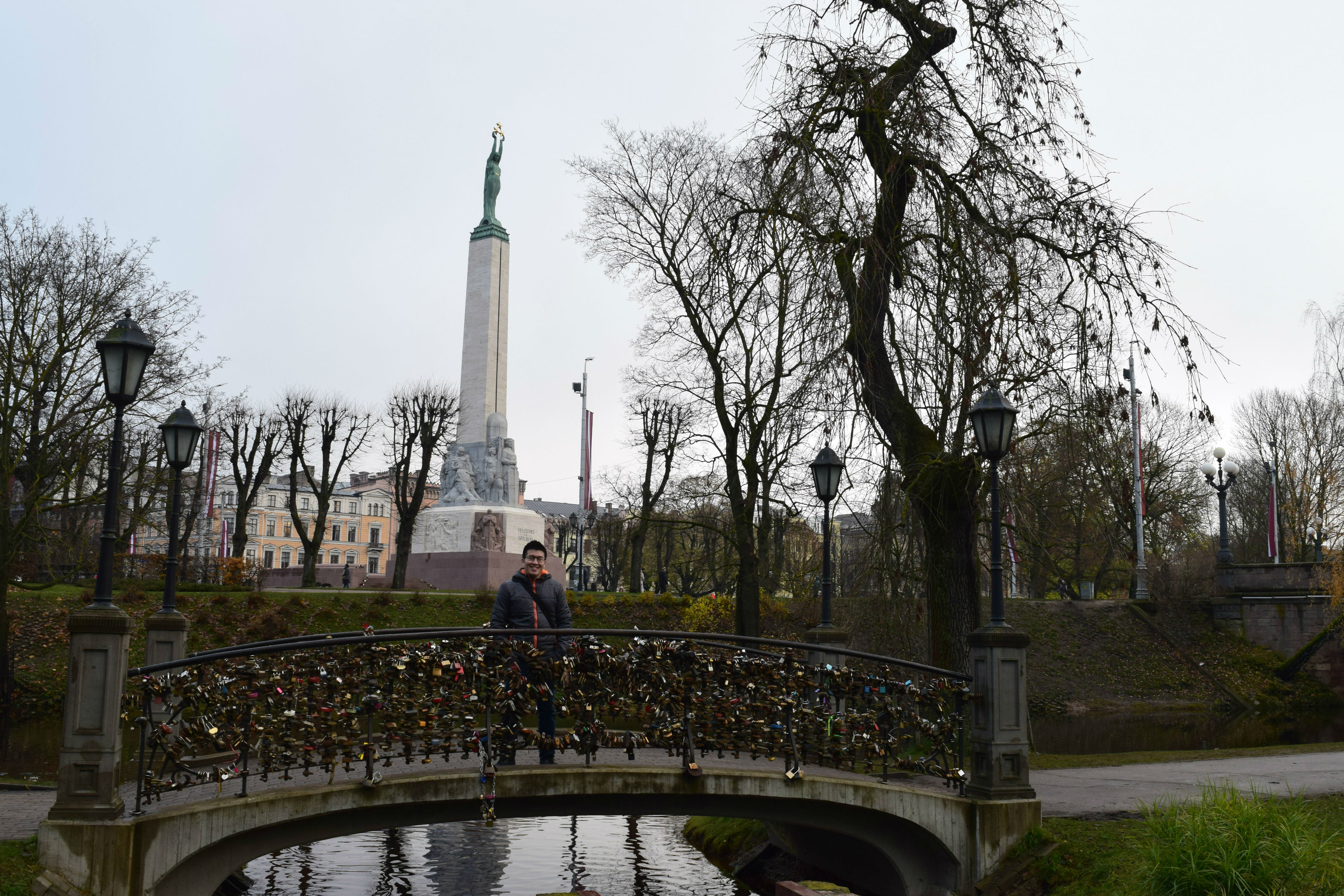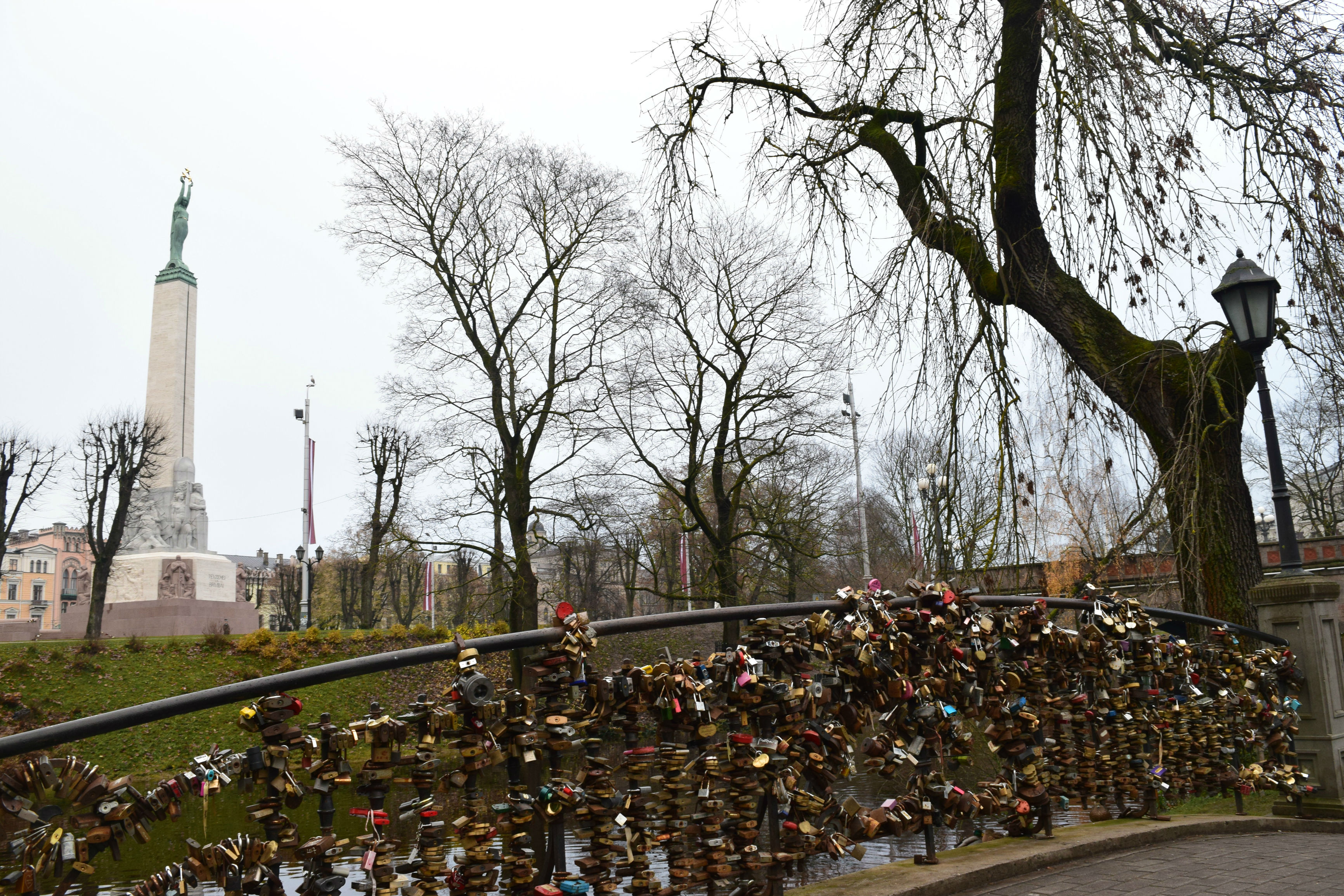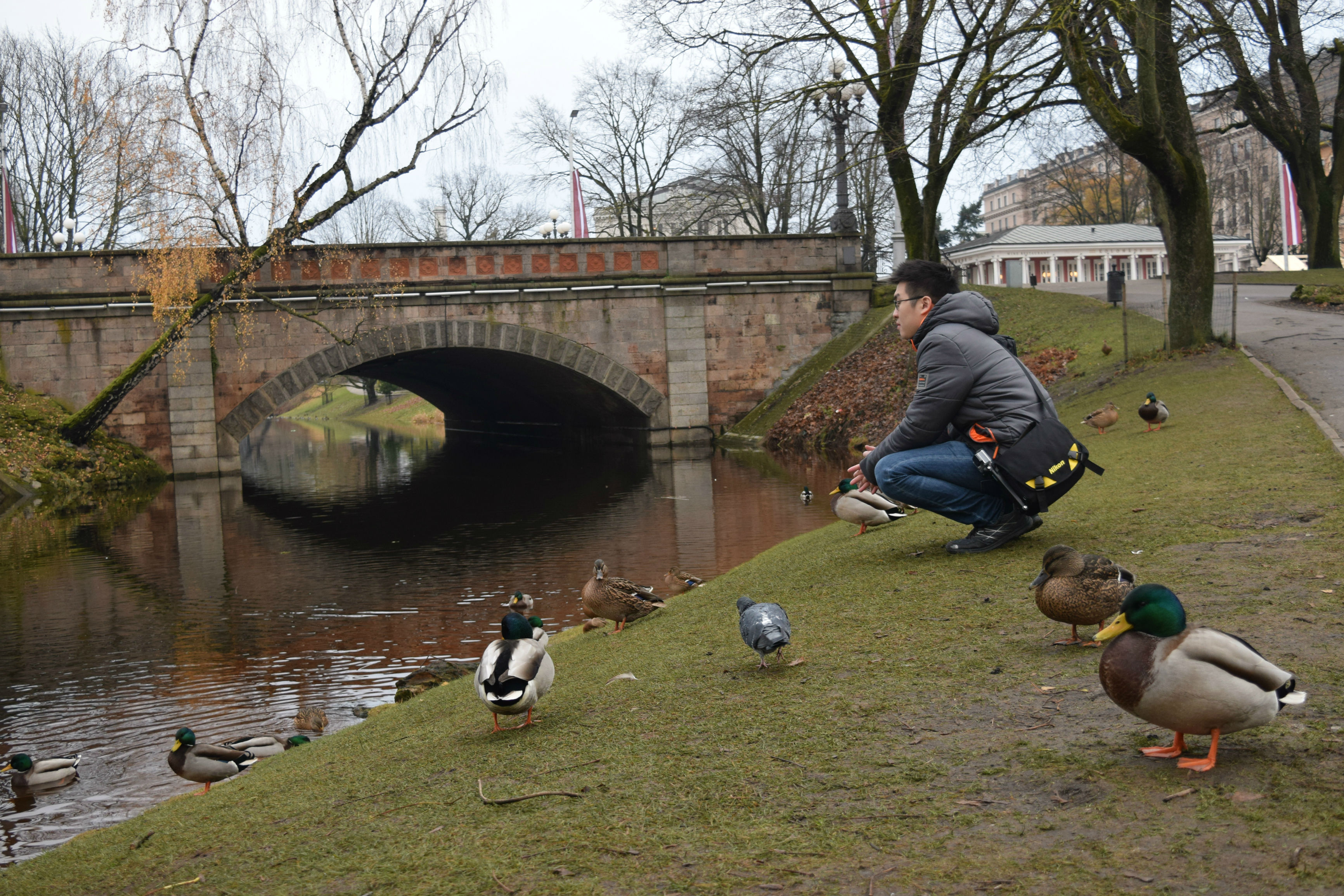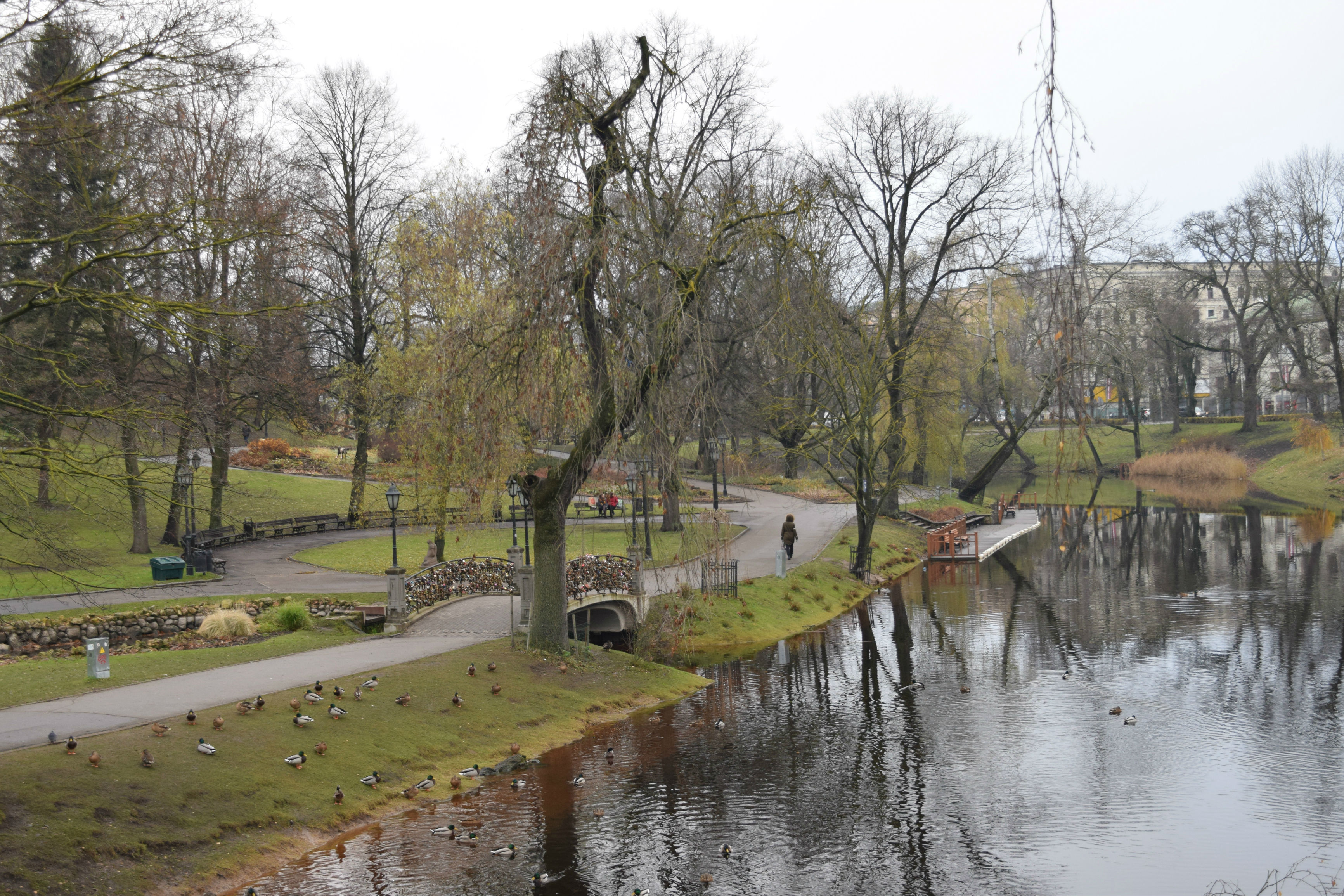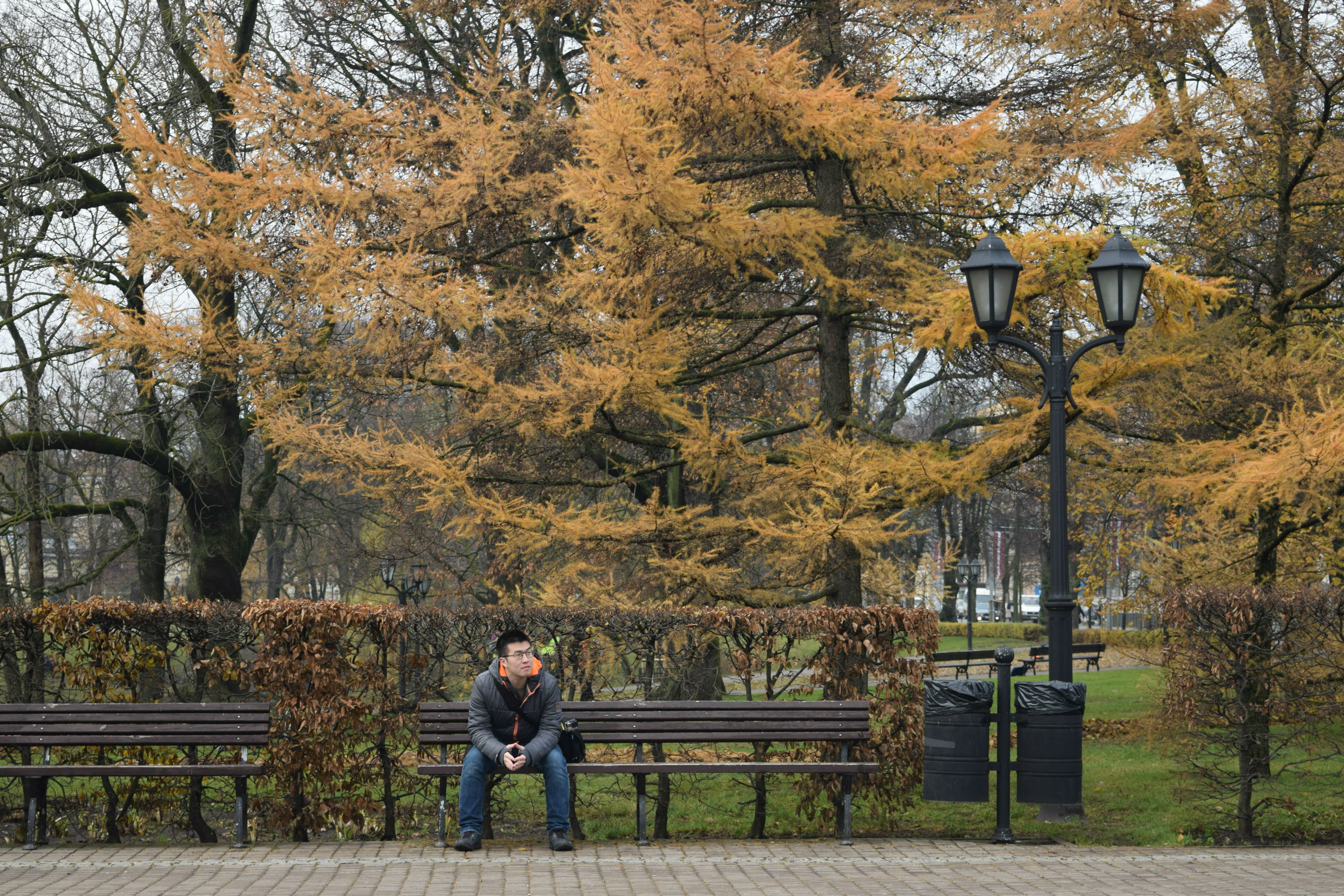 These parks were beautiful and worth spending a while by taking good pictures of the river and its lock bridge as well. You may also see the Freedom Monument at the back of it.
The Freedom Monument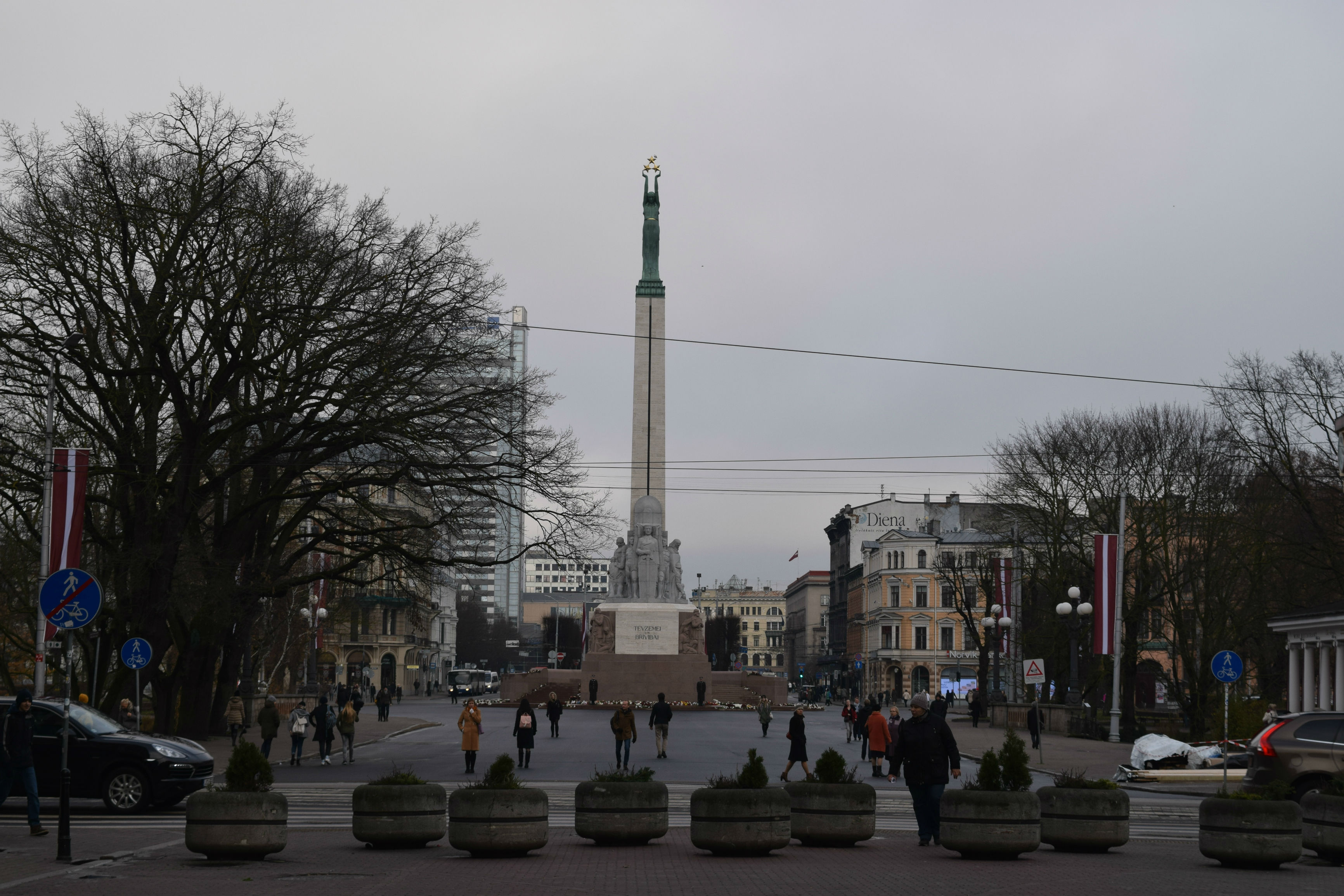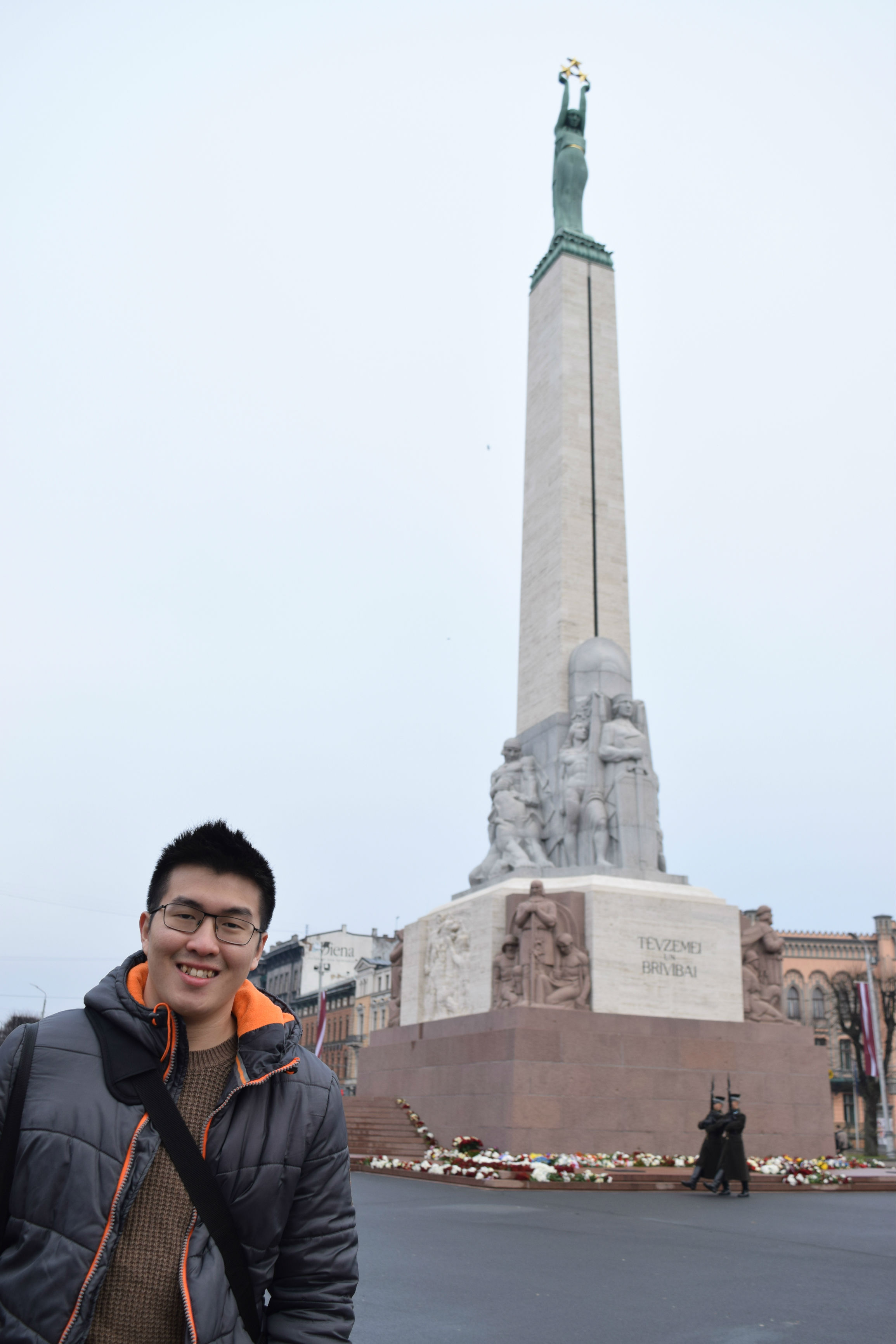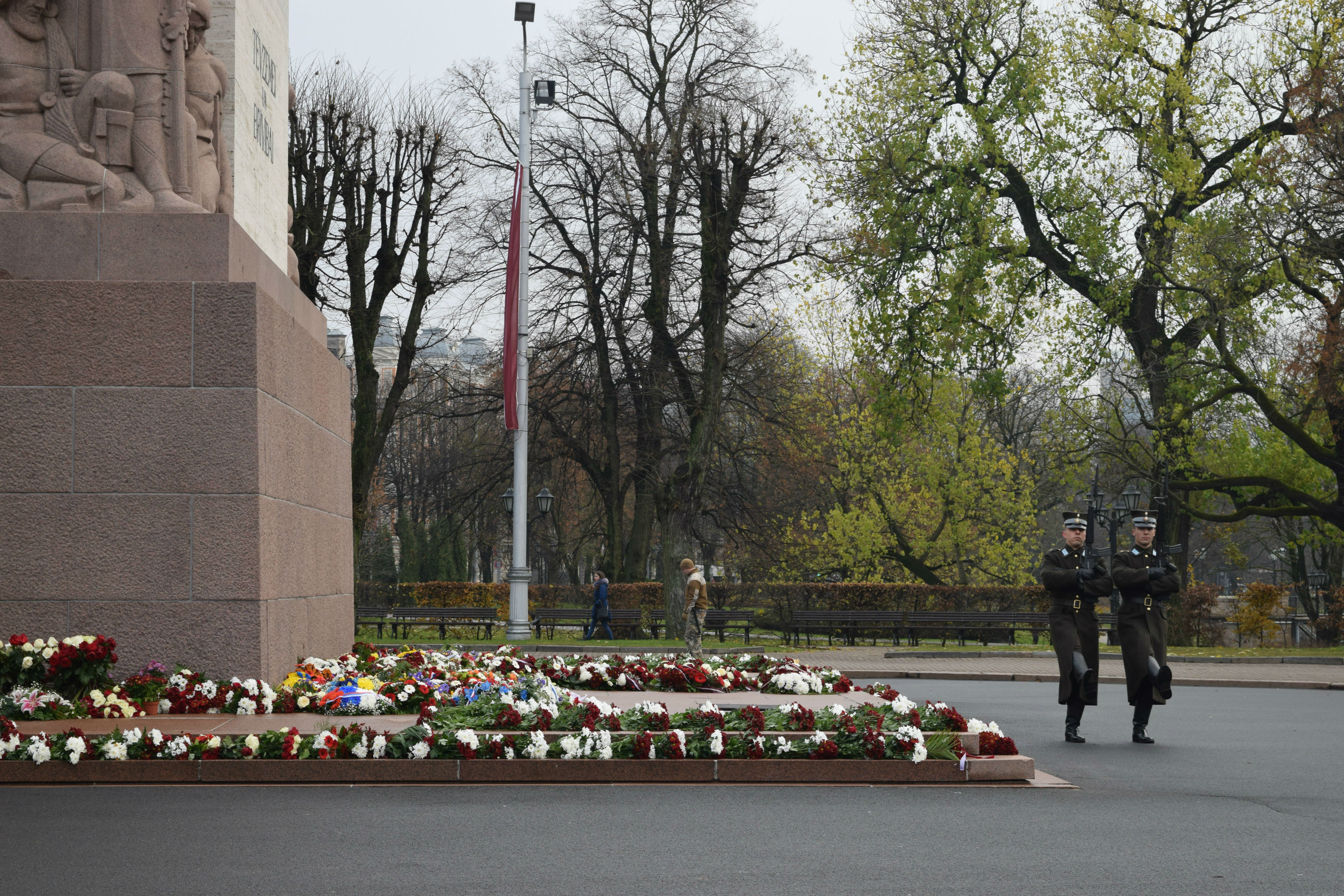 The Freedom Monument is a memorial located just next to Bastejkalna Parks to honour soldiers that were killed during the Latvian War; in which an important symbol of freedom, independence, and sovereignty of Latvia.
Riga Nativity of Christ Cathedral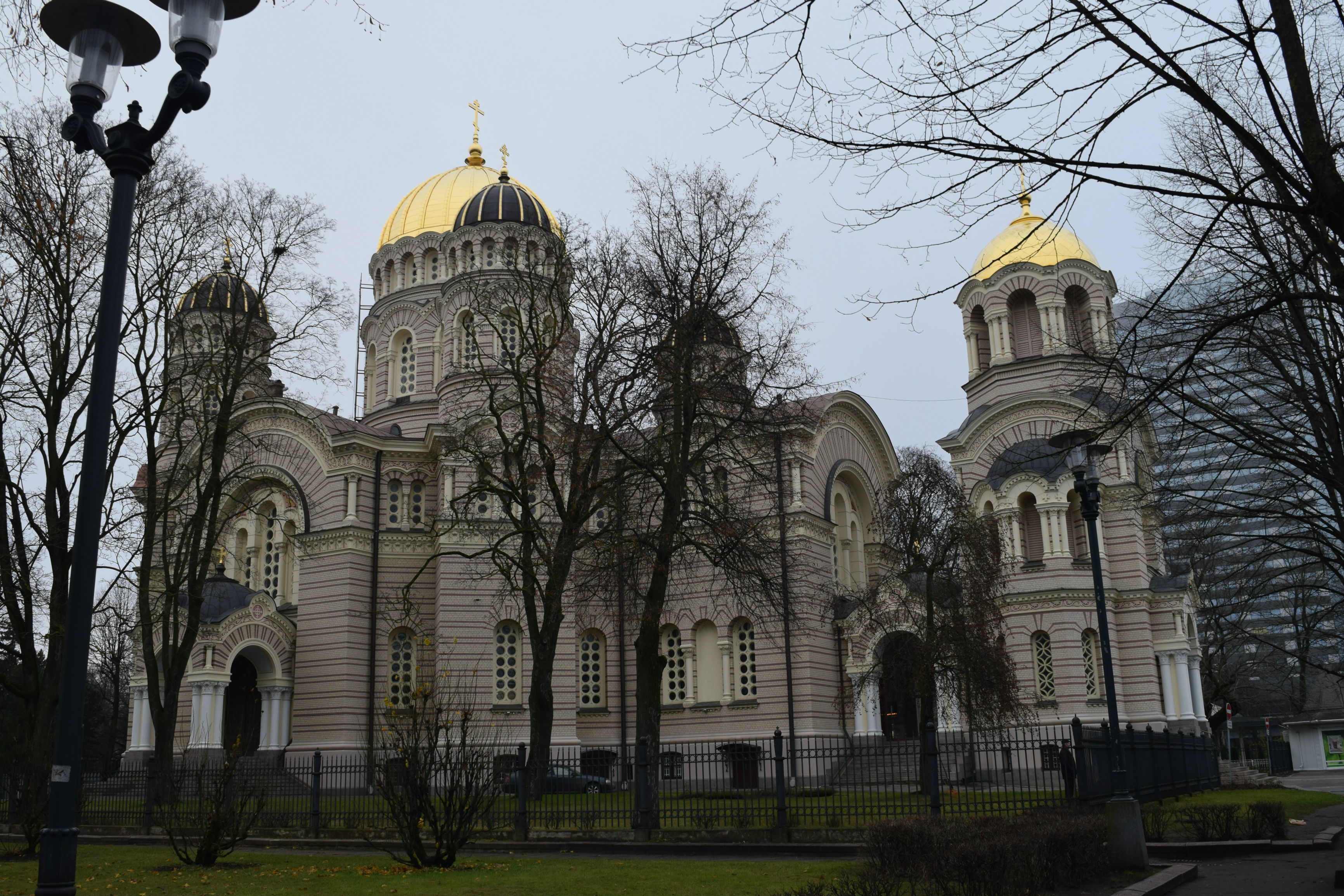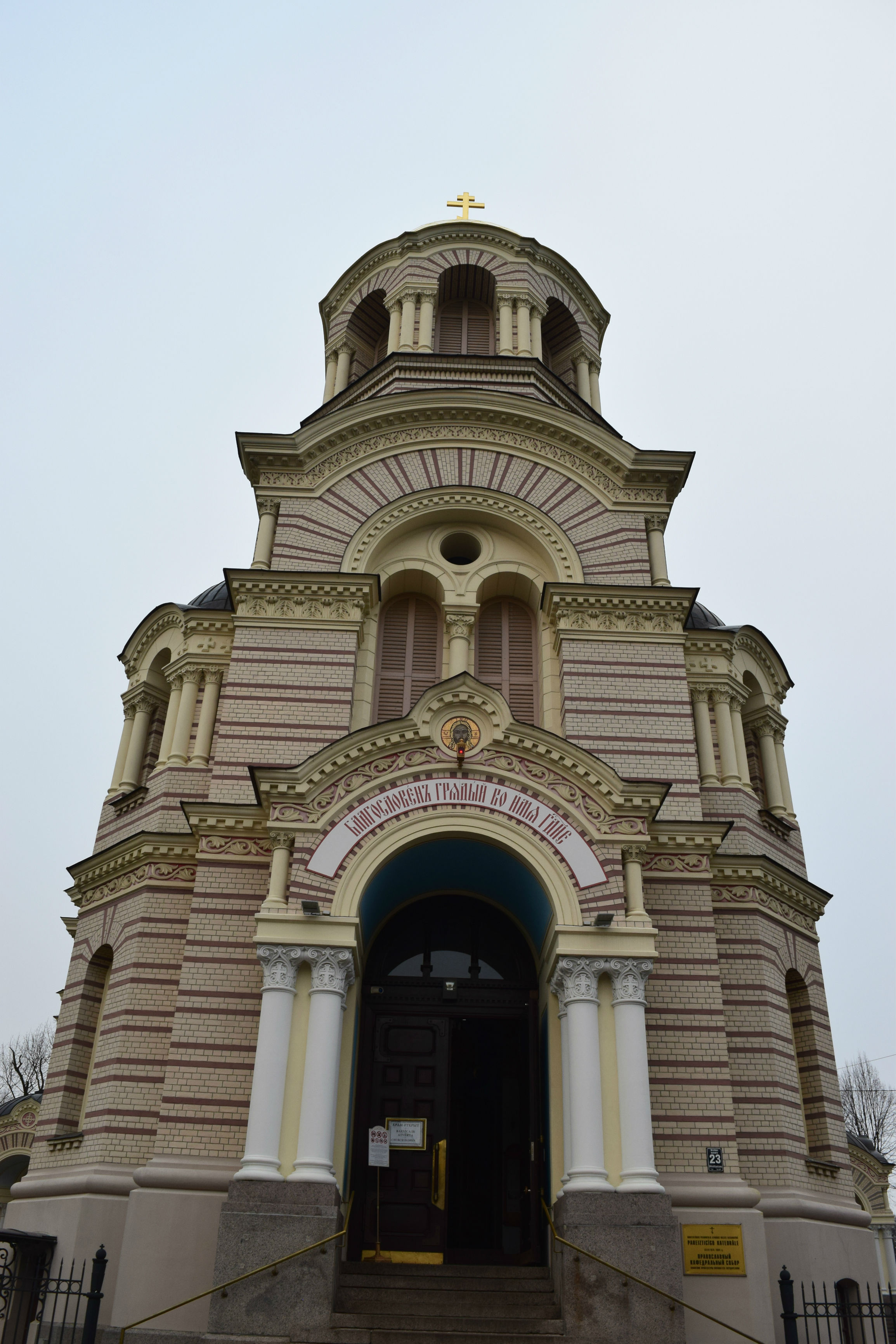 Further down from the Freedom Monument is the Nativity Cathedral that you may enter with no admission fares. Check out its interiors!
Līvu Square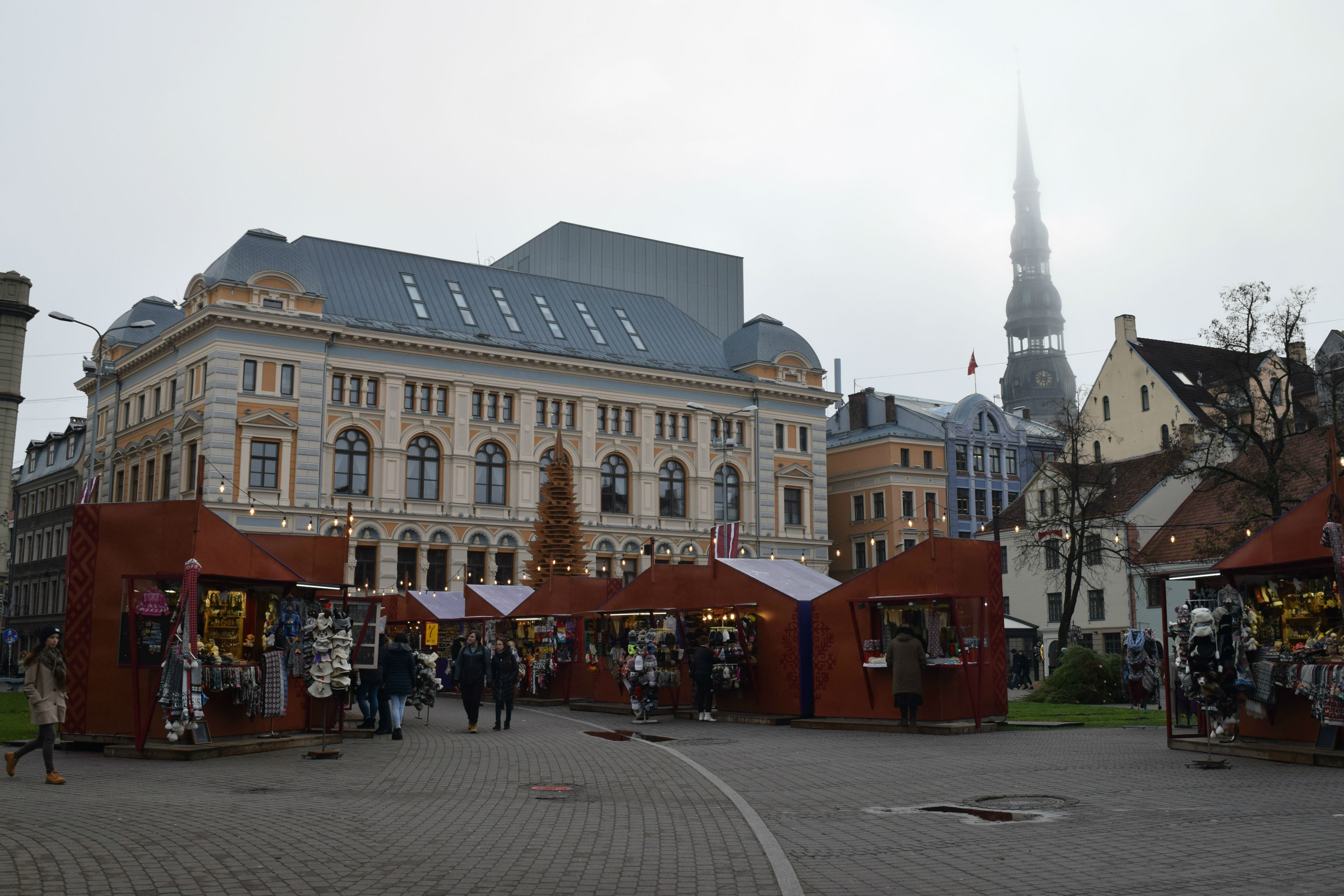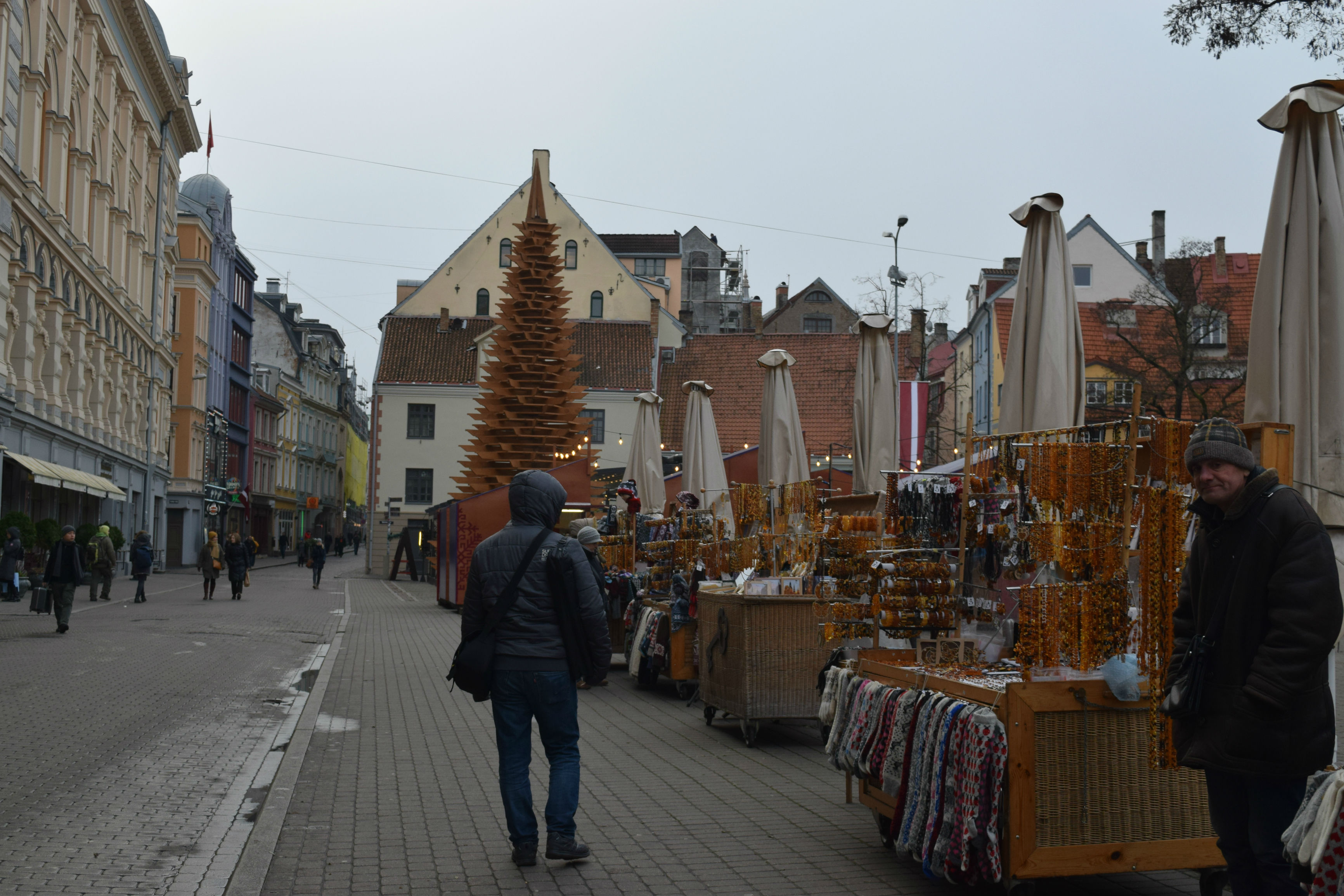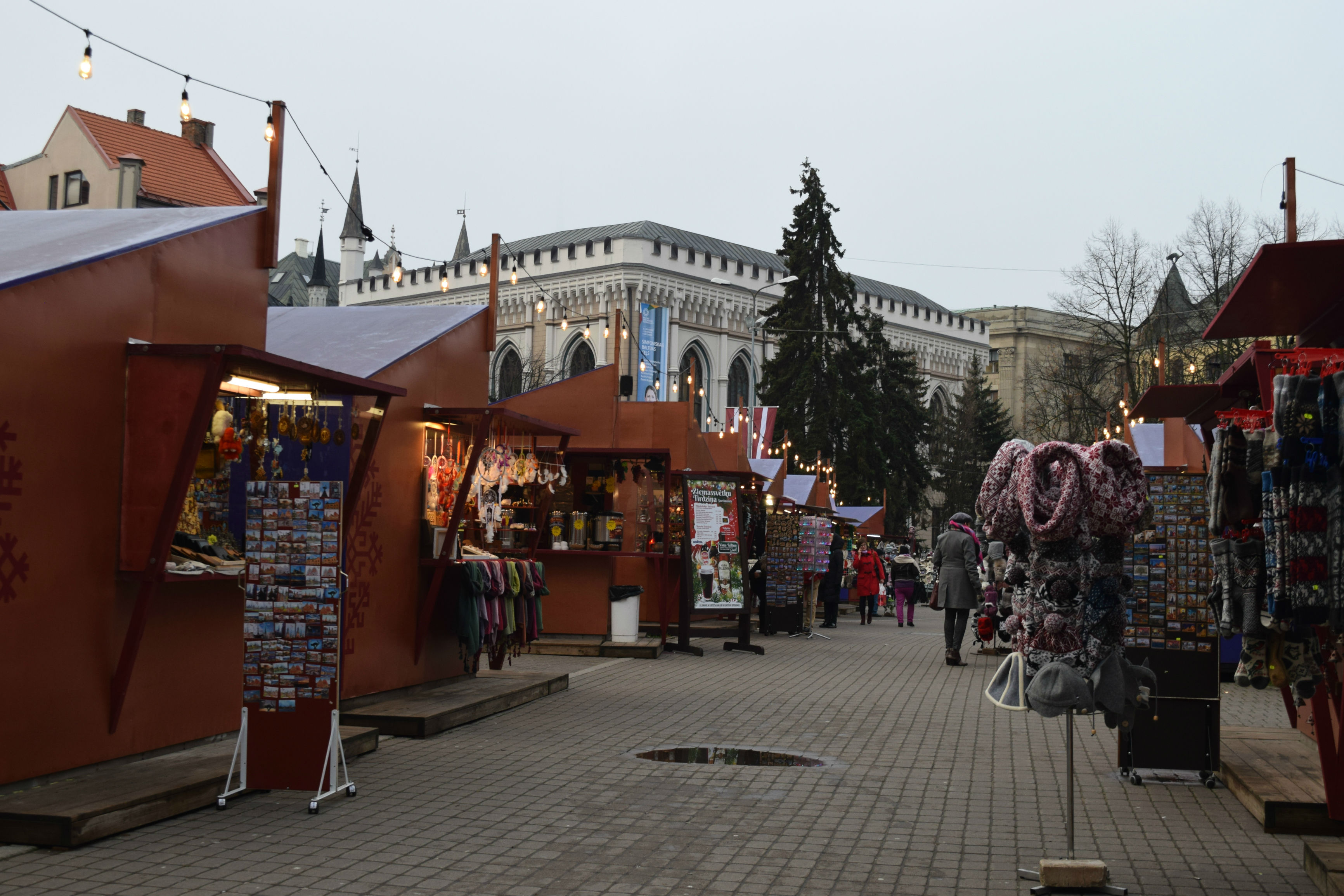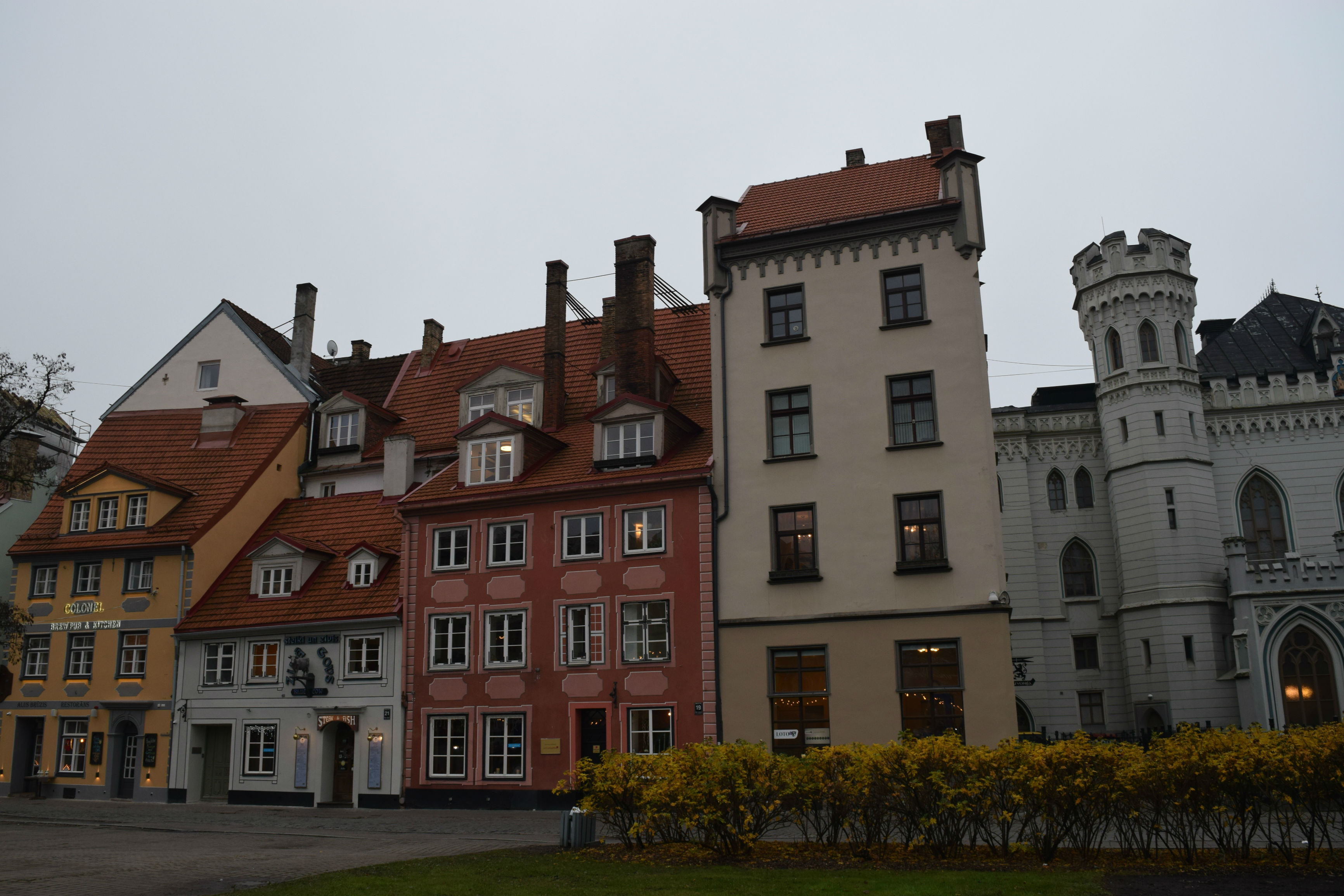 Walking along the Old Town of Riga brought me to Livu Square where you will find colourful buildings and markets if you'd wish to buy some souvenirs. I was there in November 2017 and it was already happening!
There are several restaurants nearby too..
---
OTHER OPTIONAL PLACES WORTH VISITING
Galerija Centrs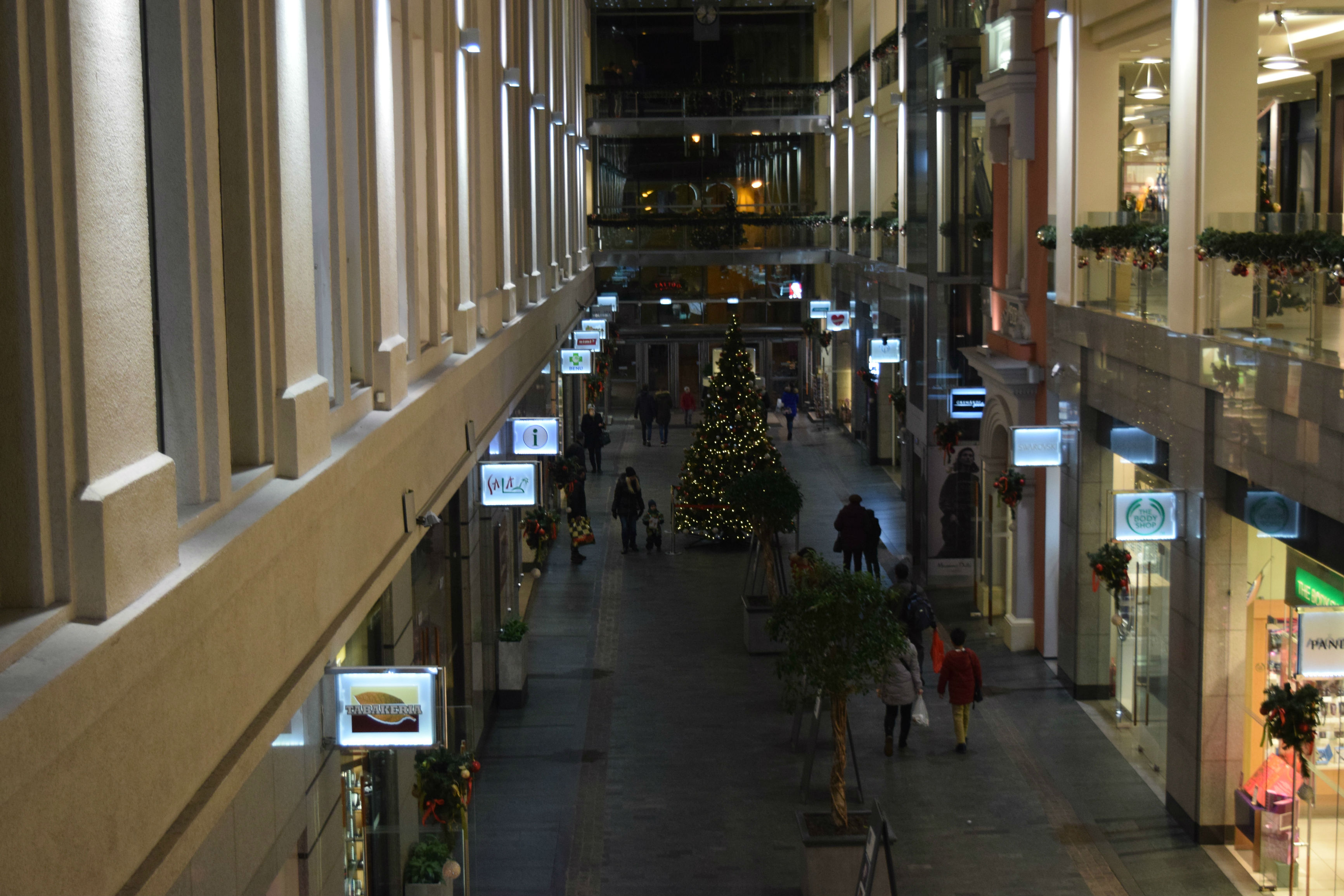 If you'd wish to visit the shopping centre in the Old Town of Riga, this is the right place for you!
Riga Castle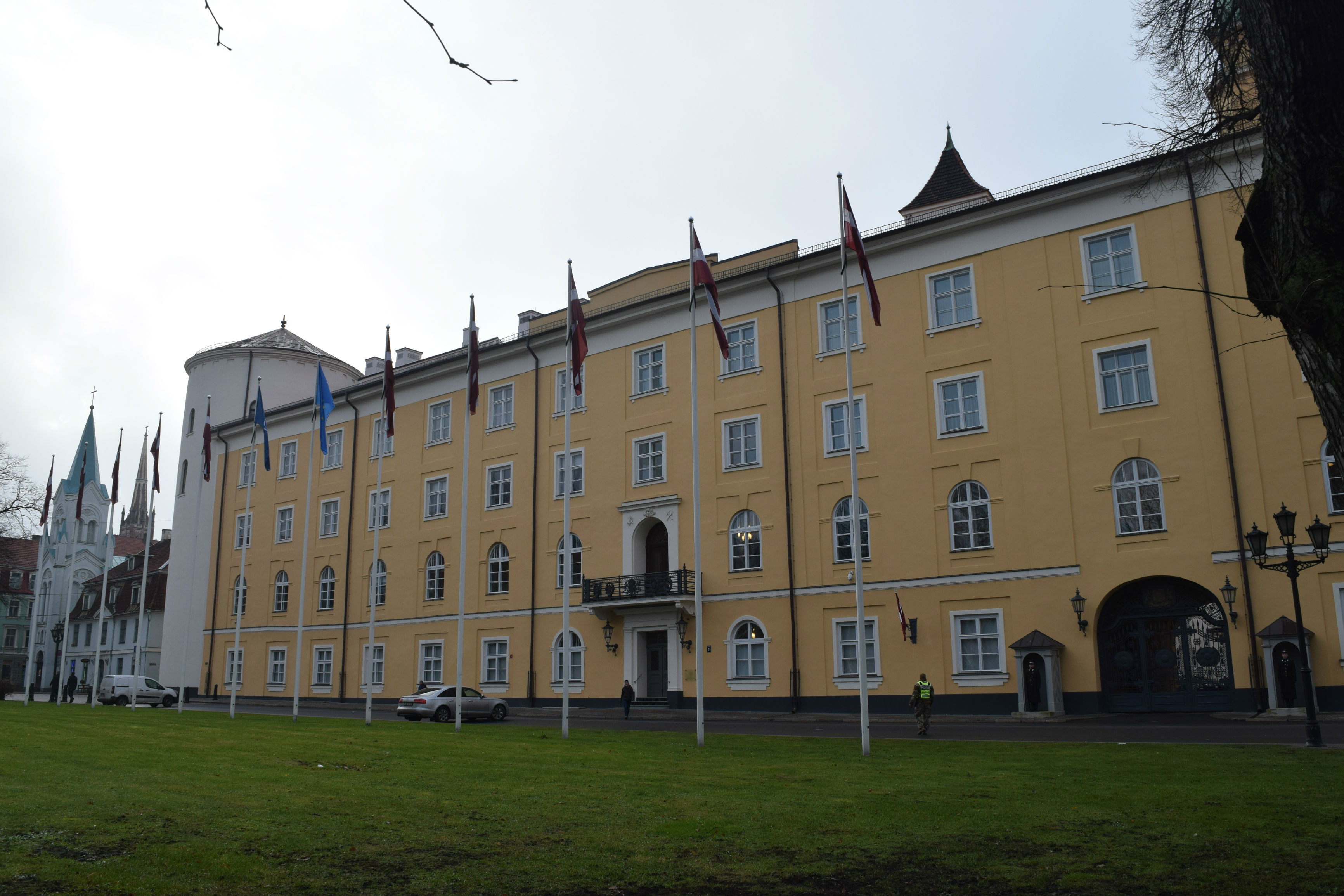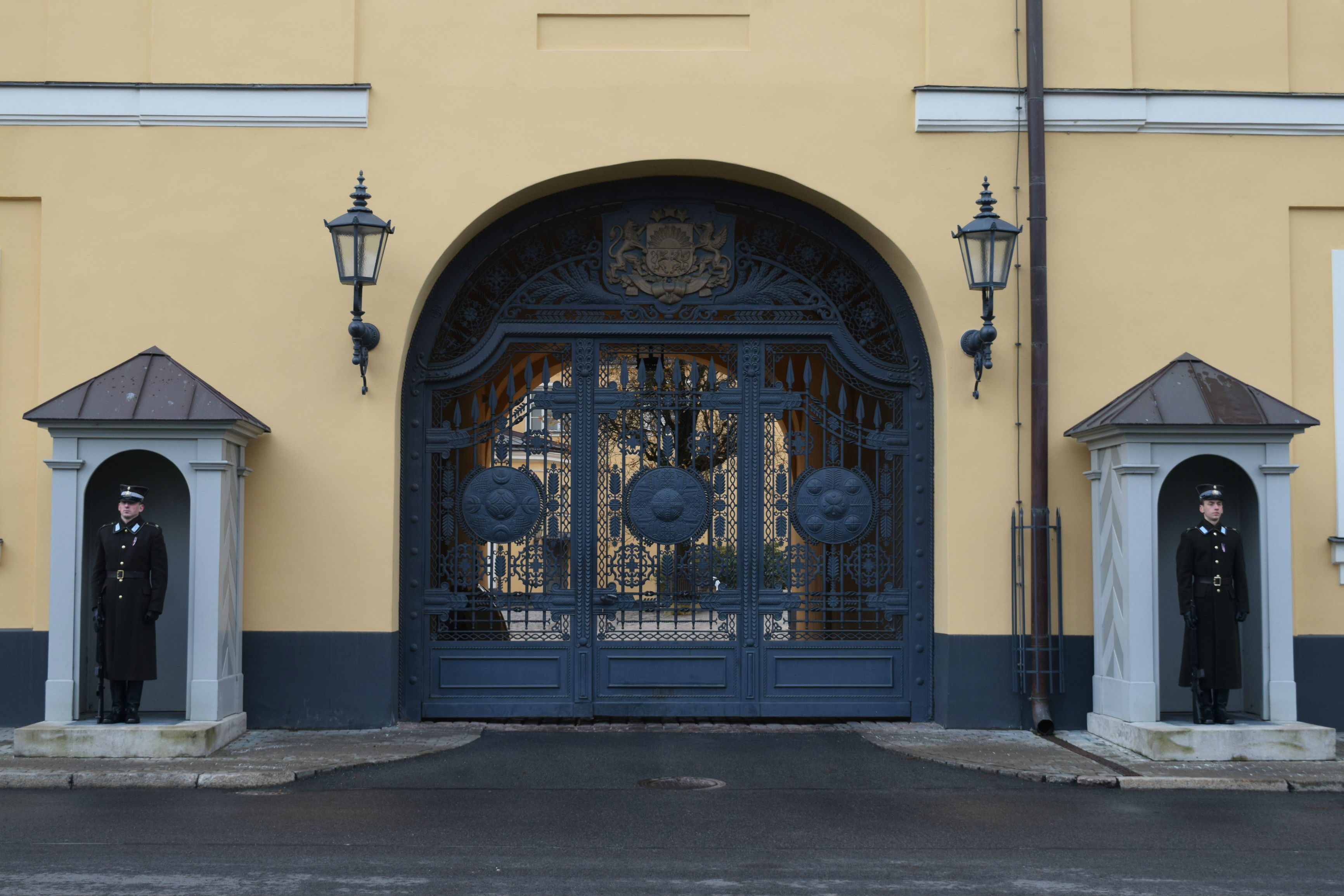 Nothing much to describe about the Riga Castle but worth to have a glance!
Powder Tower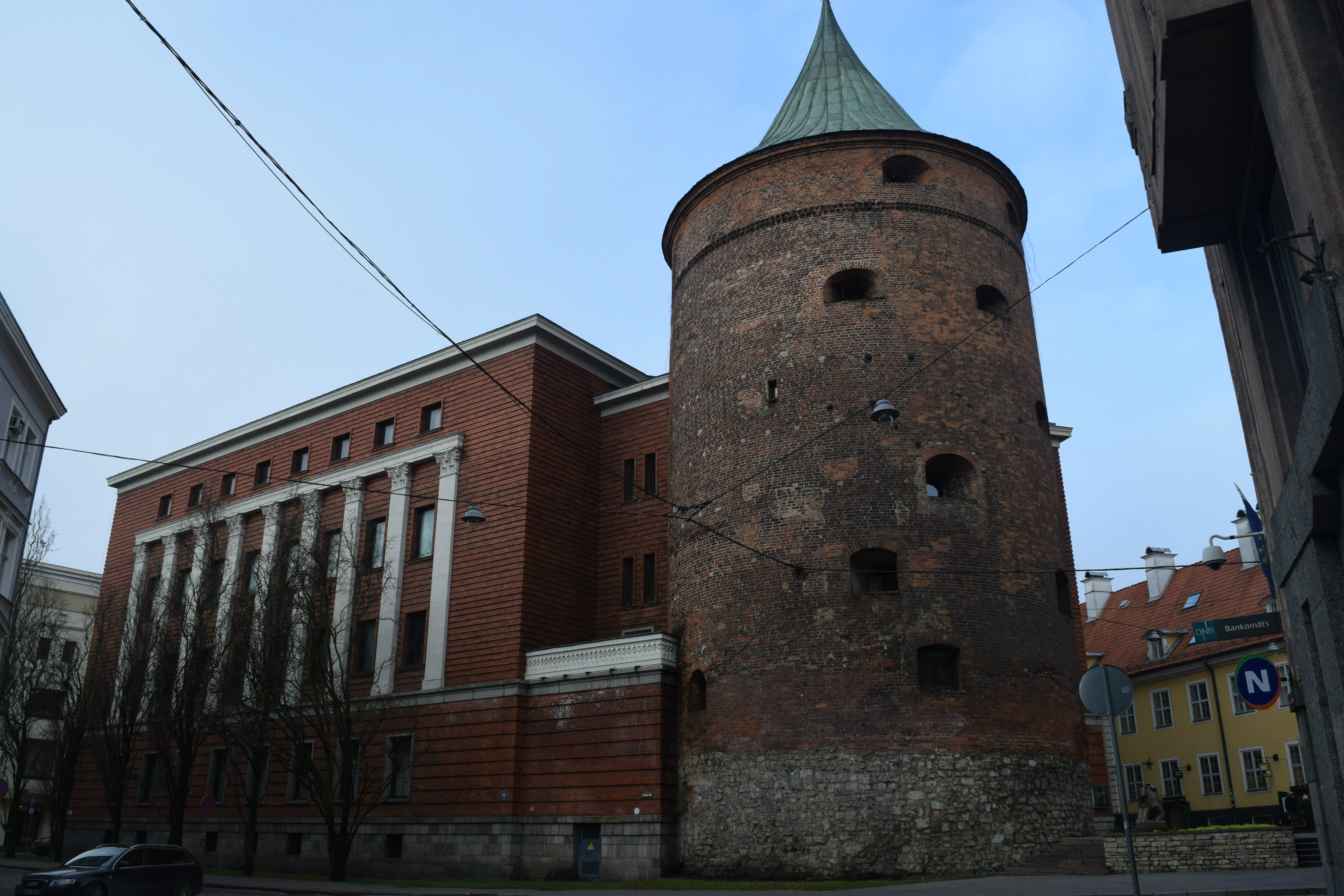 The Powder Tower was part of the defensive system in Riga, rich with public Latvia's military and political history.
---
FOOD AND DRINKS YOU'D LIKE TO TRY
Folkklubs ALA pagrabs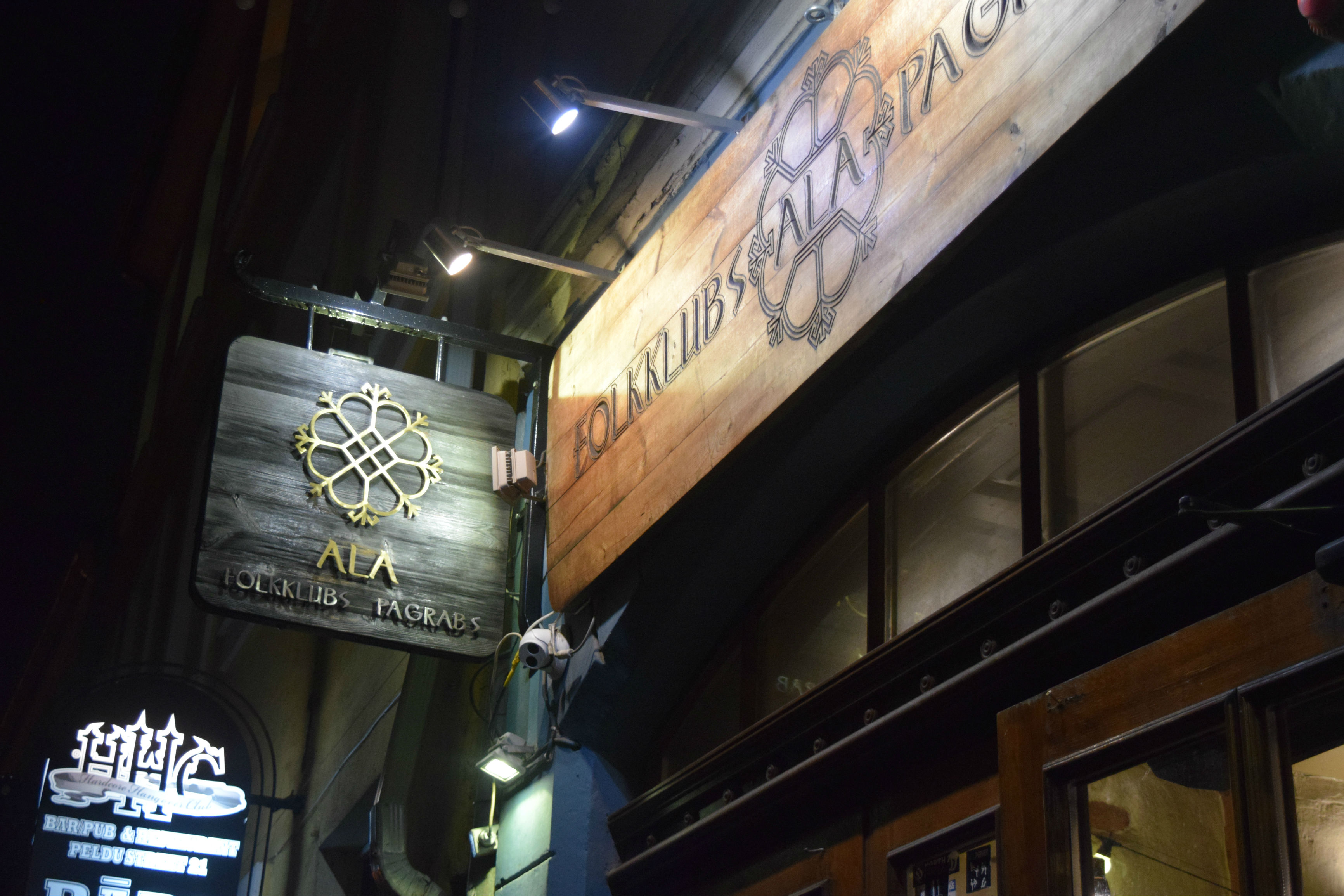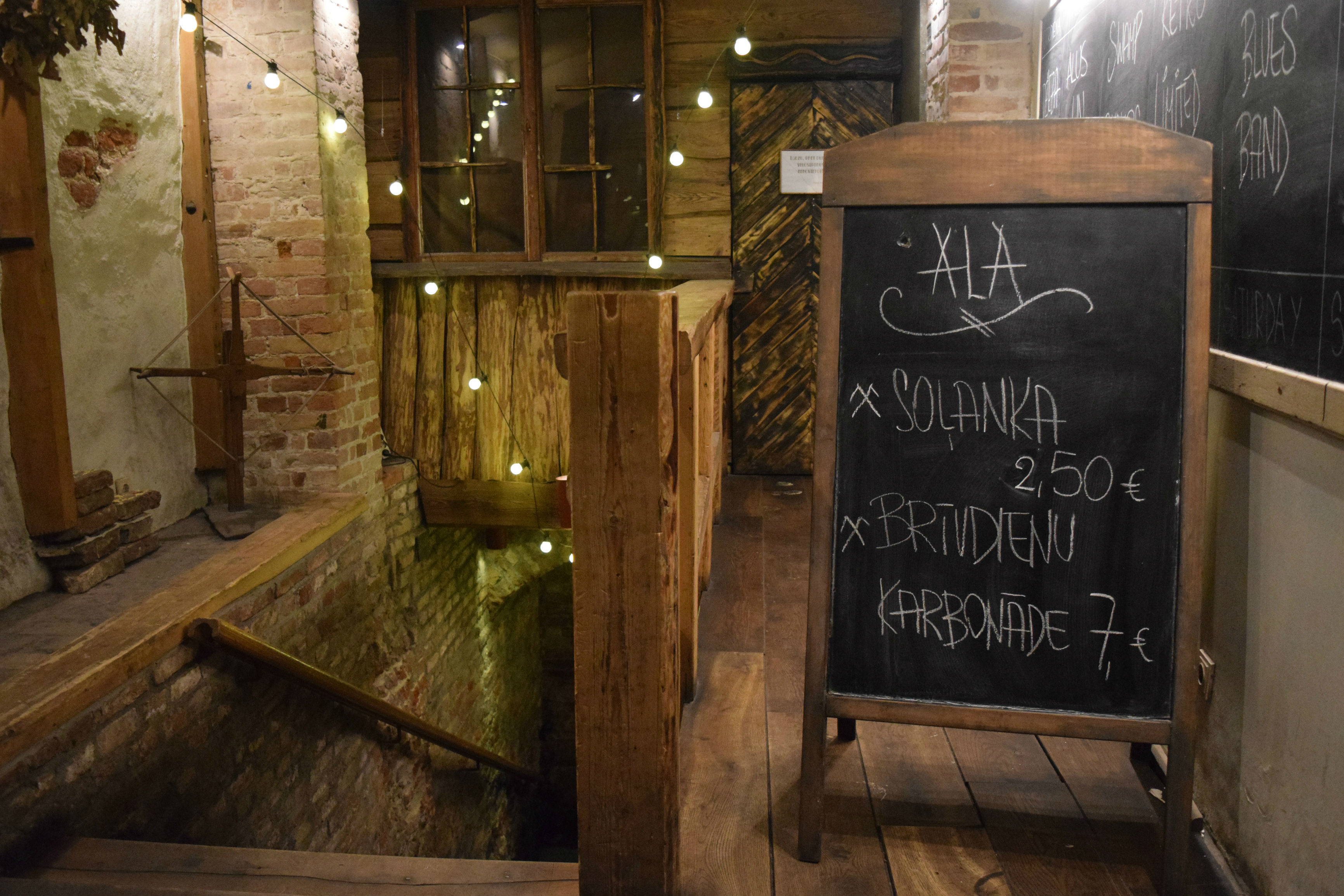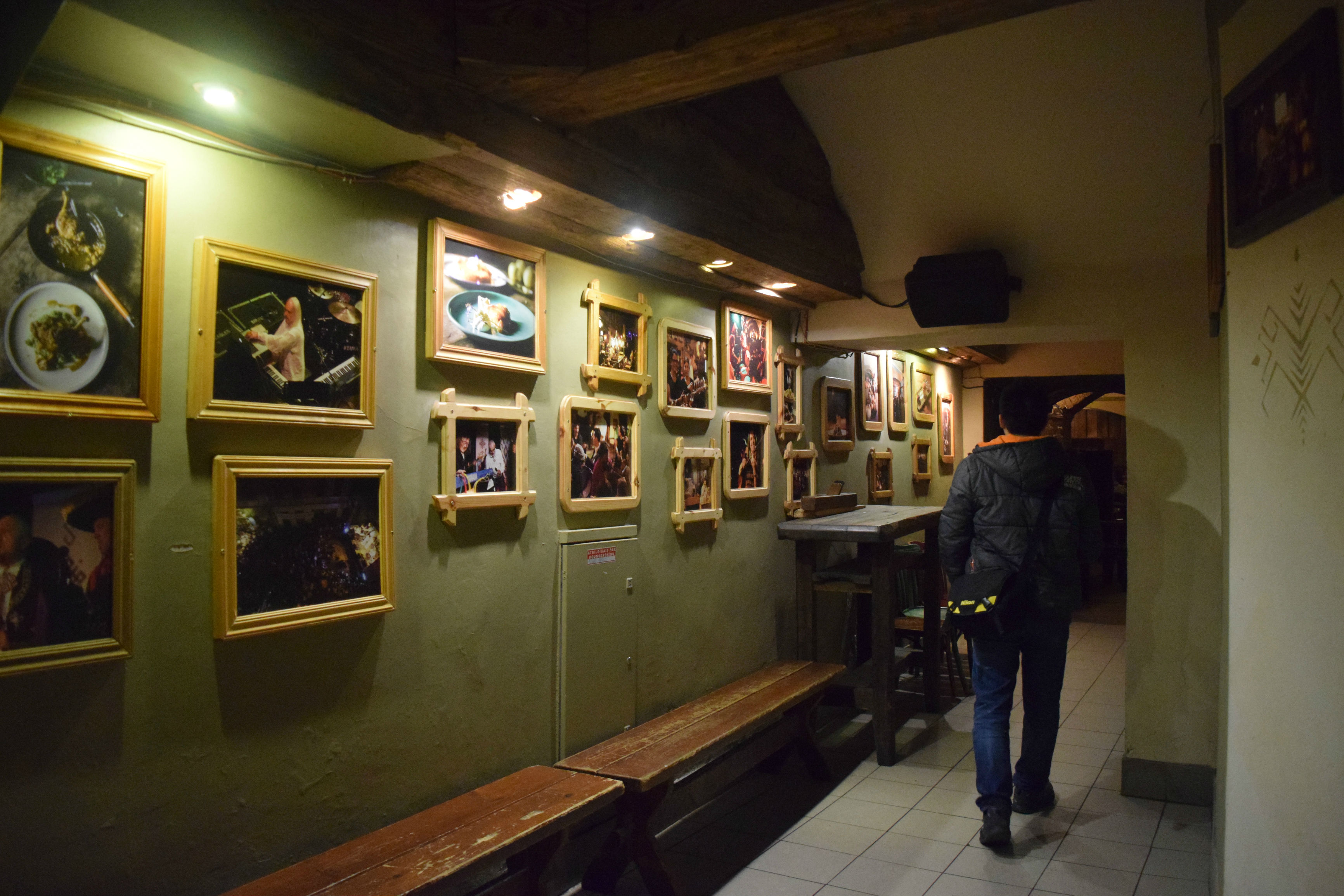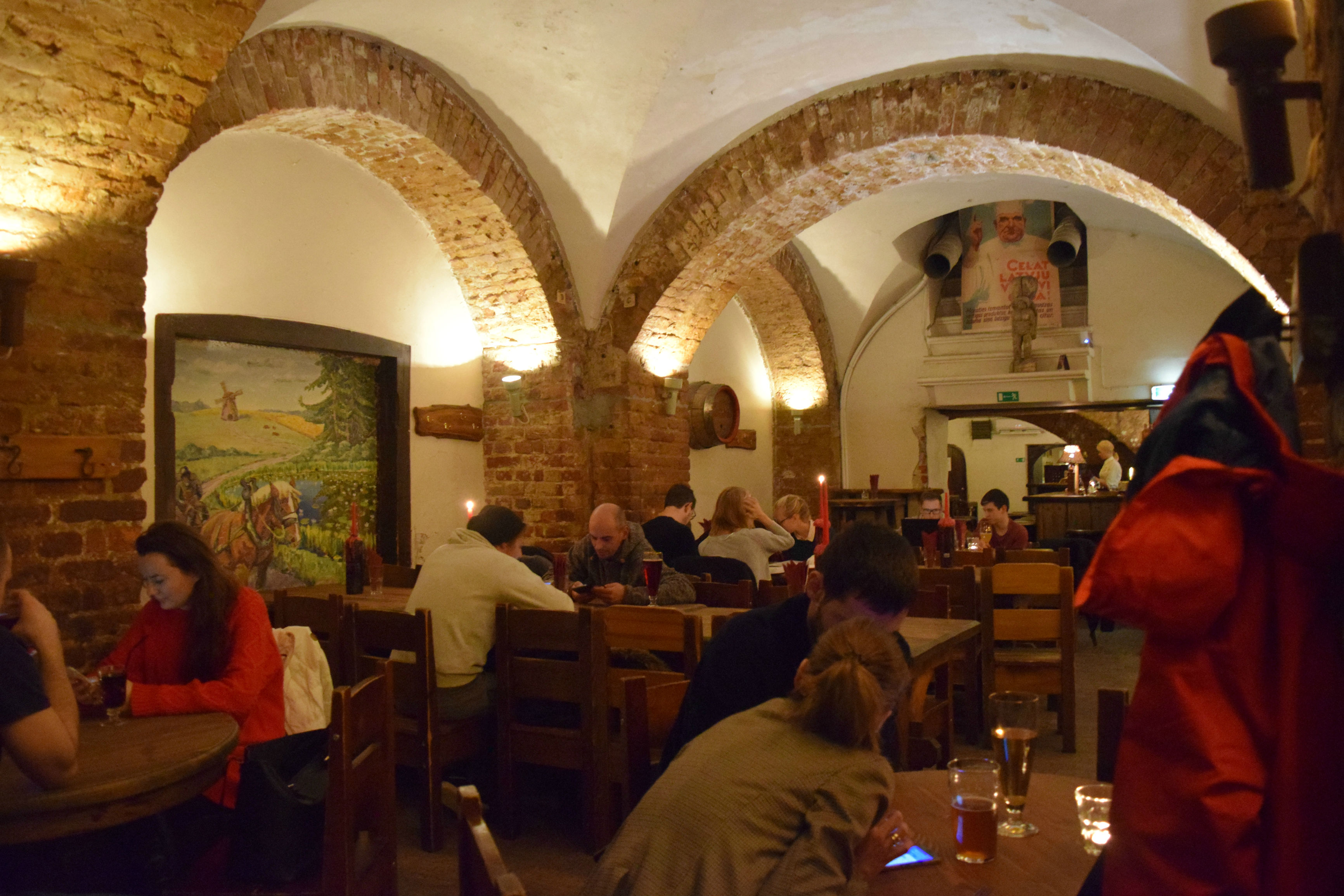 Folkklubs ALA pagrabs restaurant is one stop you shouldn't miss and I will definitely be back for its food, especially for its Latvian garlic bread, known to be a beer snack to bite. By far, this is one of the best garlic bread that I've ever had and I thought the ones in the United Kingdom are better. However, Latvian's garlic bread is a rockstar and the best I've ever had!
The food and drinks very extremely reasonable; from what you can tell from its prices displayed above. Besides, the portion were huge and I've underestimated them as I had too much of its garlic bread that I felt almost full before my mains were served.
You may visit Folkklubs ALA pagrabs – Website for more information.
Laima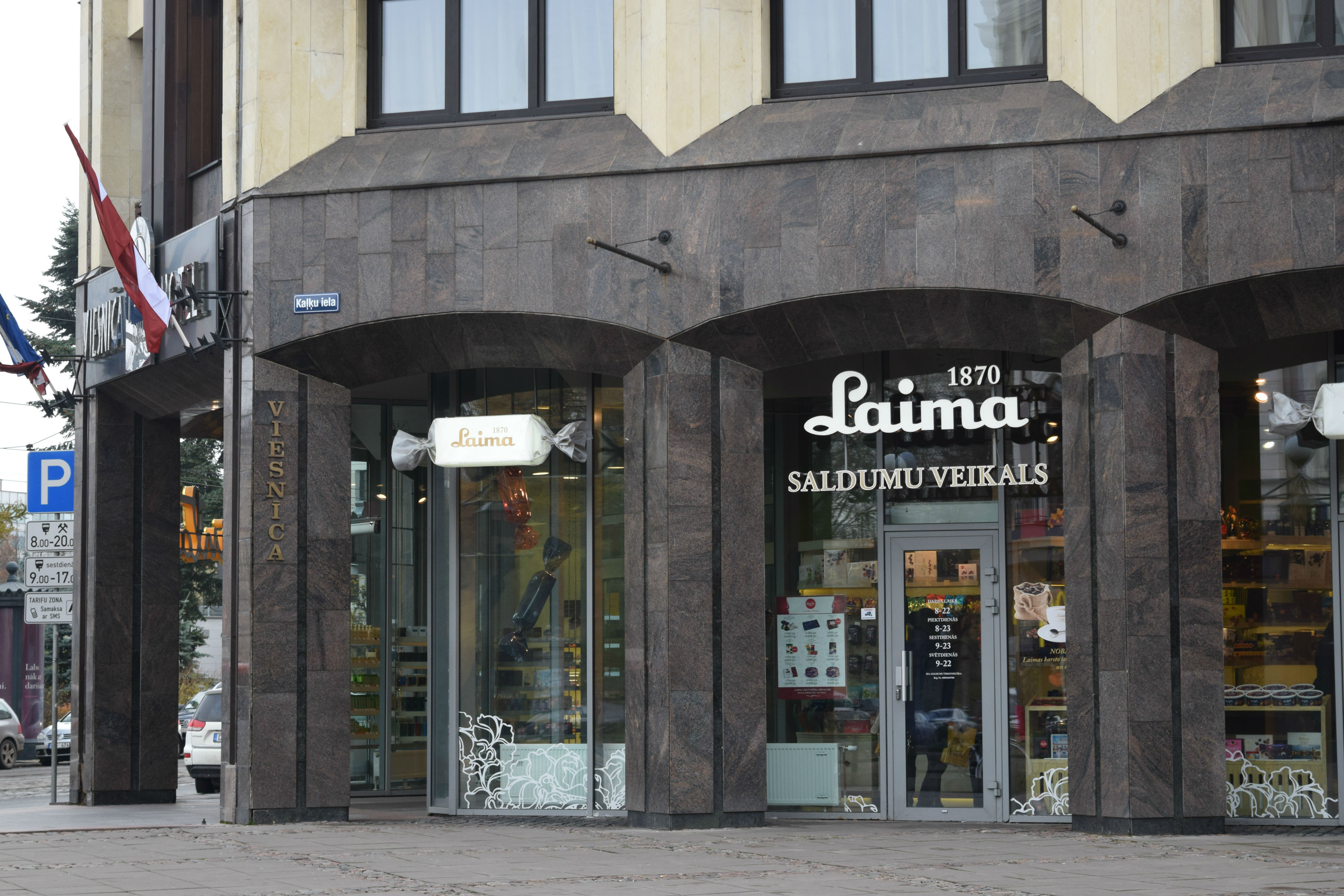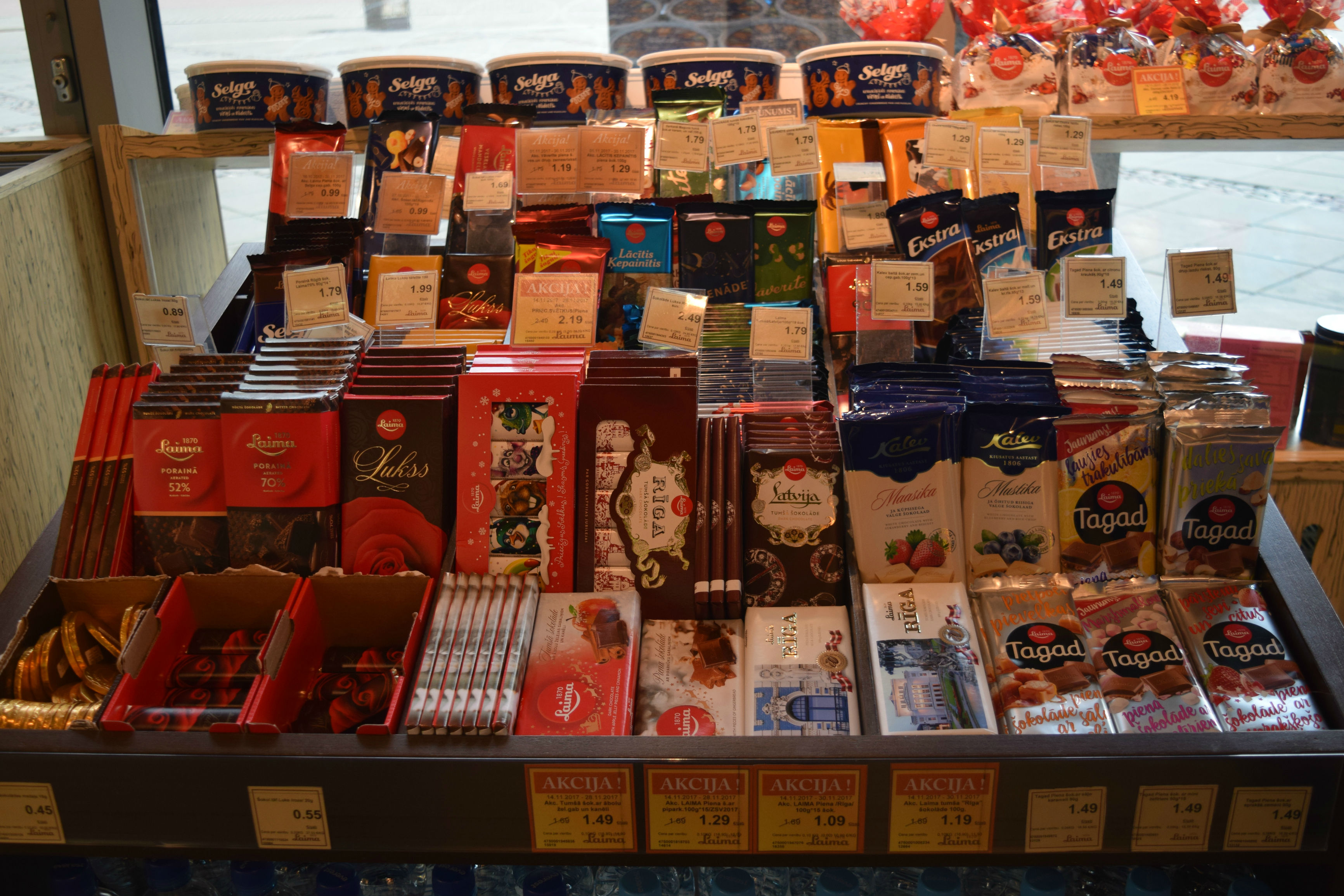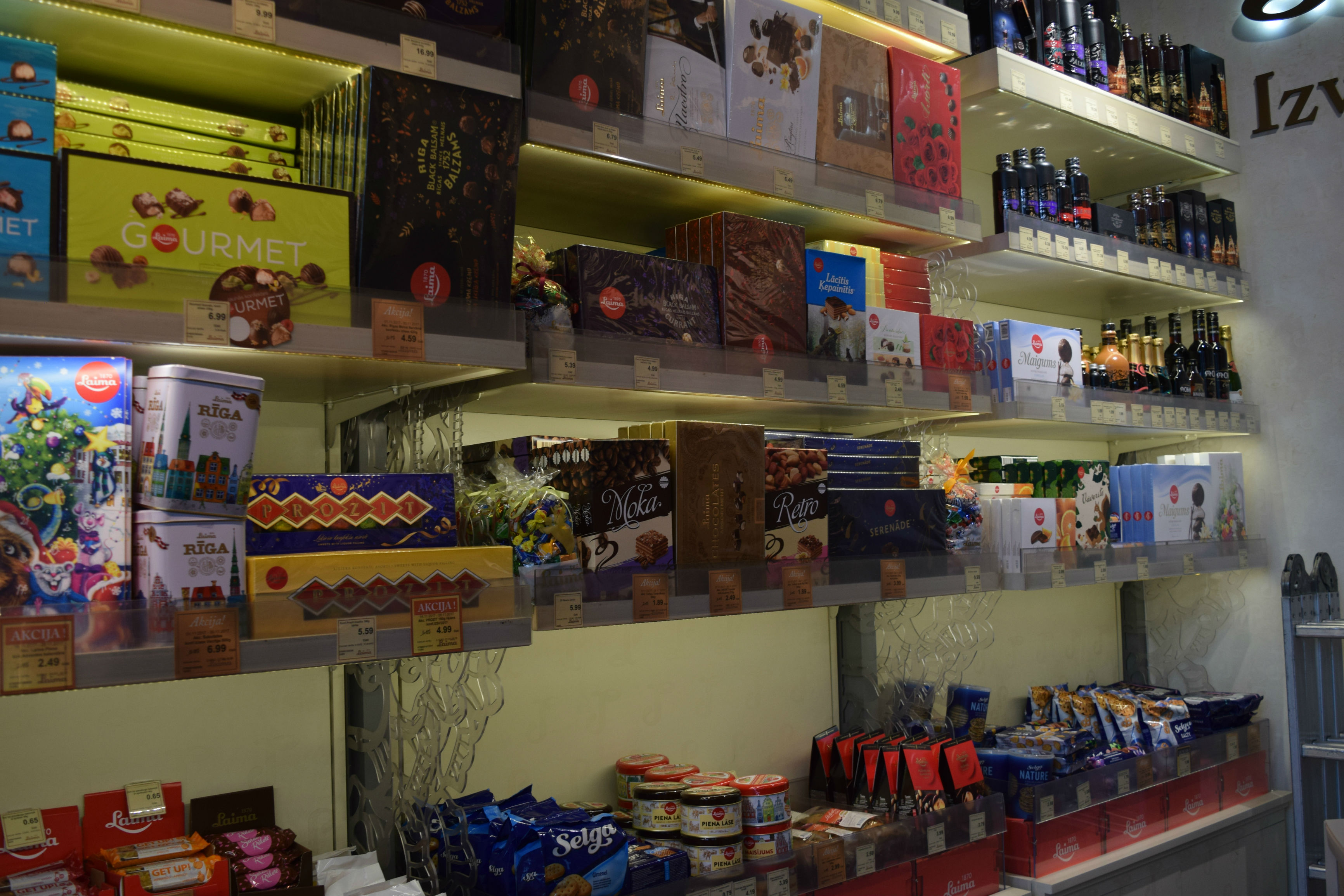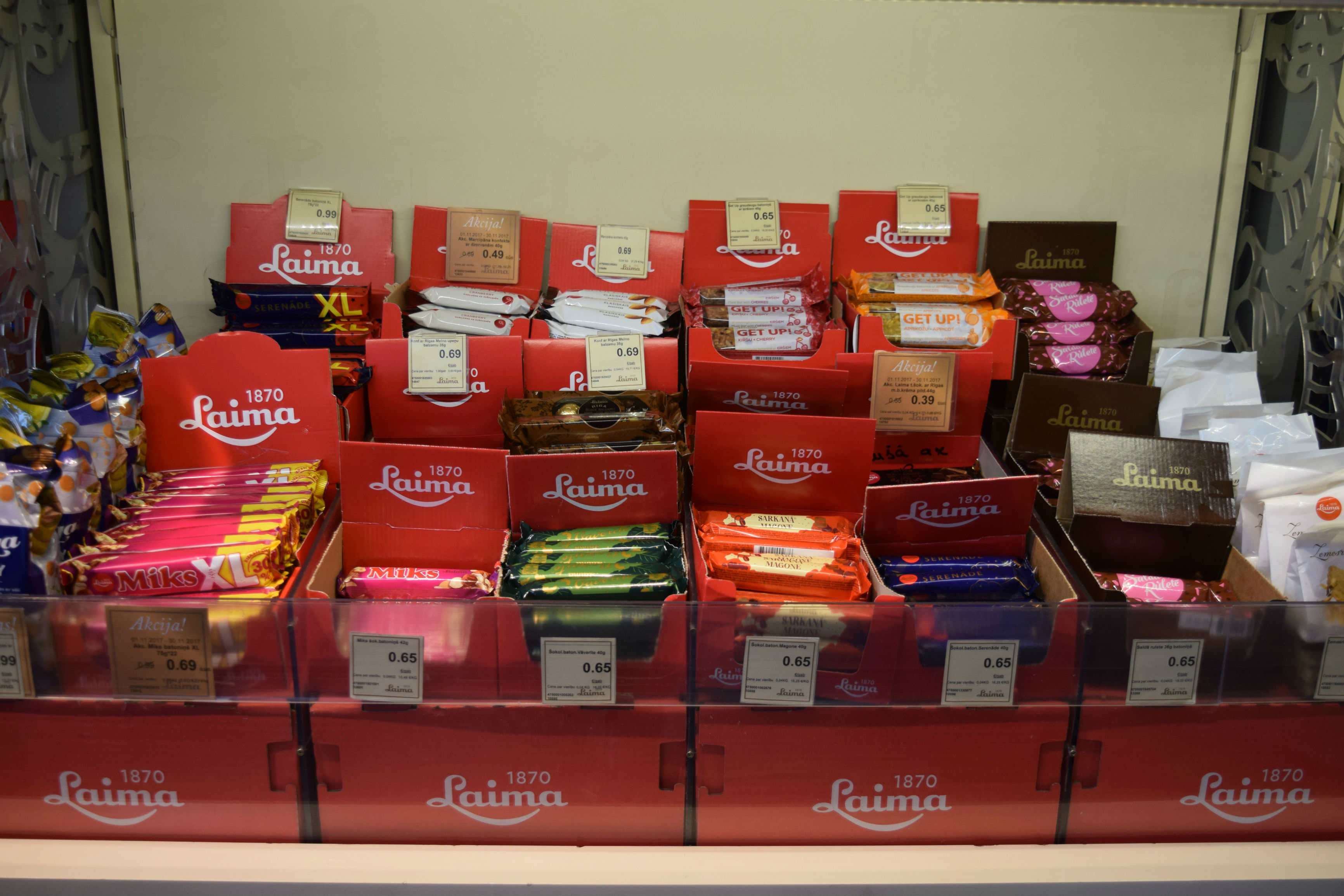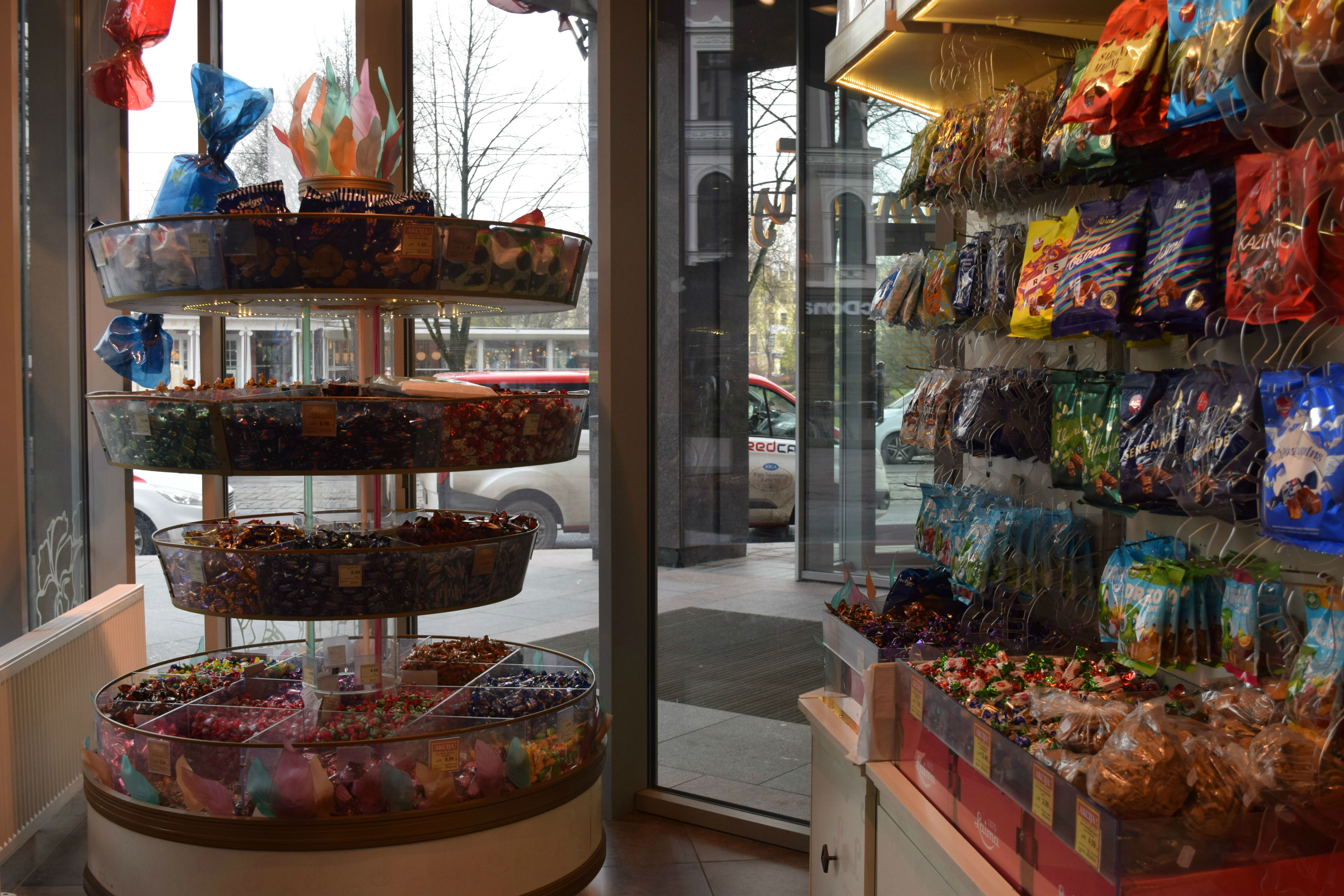 Laima is the largest producer of confectionery in Latvia and you could visit this store to grab some Latvian chocolates as they can really be good souvenirs too!
Riga Balsams
There are a variety of Riga Balsams in the market, one of which is very popular for its Riga Black Balsam. If you don't already know, Riga Black Balsam is a traditional Latvian herbal liqueur made with many different natural ingredients mixed with pure vodka.
Best to go with coffee!
Wok to Walk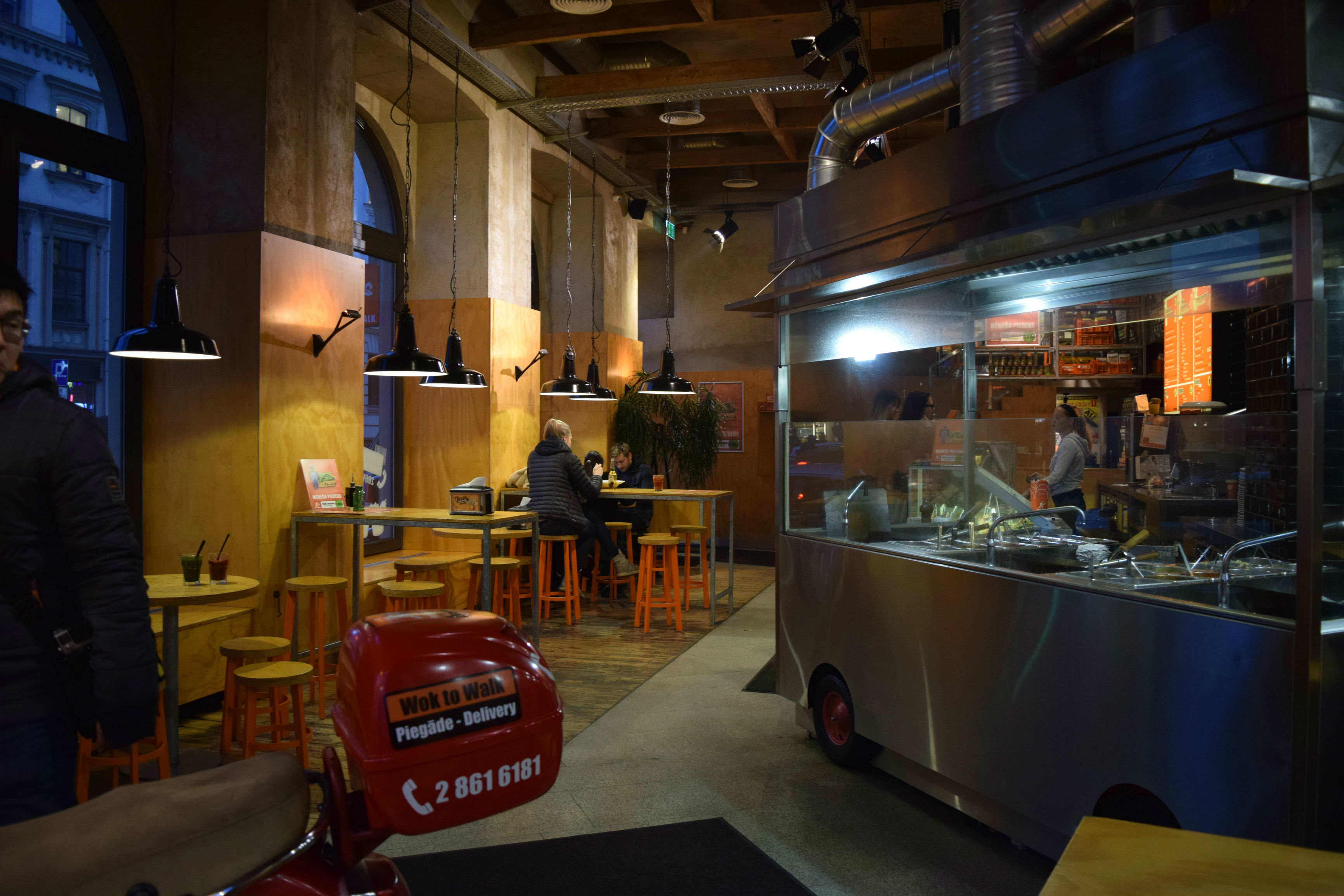 Well, I was just craving for some Asian fusion and I have decided to try this restaurant. It has a fast-food concept with a variety of different choices/selections on the menu. Taste wise was just average and there is nothing to shout about.
---
RECOMMENDED MEANS OF TRANSPORTATION
By Foot
Riga is mainly about its Old Town and therefore, you will not be required to take any public transports within the Old Town of Riga. Furthermore, its Old Town is pretty close to the Central bus/train station.
By Trams
You may choose to take the trams if you are coming from one end of its Old Town to another. This is probably the fastest way but I'd rather walk through the beautiful Old Town.
---
TYPICAL COSTS AND MONEY SAVING TIPS
Hostel Prices
There are limited hostels available in Riga but I find that staying in hotels can be more worthwhile as they are affordable and located within the Old Town.
Hotel Prices
Hotel rooms: Starts about EUR19 per night but a room at a 3-star hotel could possibly be about EUR30 – EUR40 at average per night for 2 persons.
Food & Drinks
Typical restaurant: An average meal could cost about EUR4 – EUR7; and
Good restaurant: Could start as high as EUR15 – EUR20 for an average meal.
Transportation
Coaches (Lux Express Company): You may take the coach (Lux Express) from Tallinn to Riga; and vice versa from EUR5 per adult (one-way). Well, I was lucky to get mine for EUR5 and its journey takes about 4 hours 30 minutes ride. You may visit Lux Express Coach – Website for more information and bookings. Here is how Lux Express coaches looks like: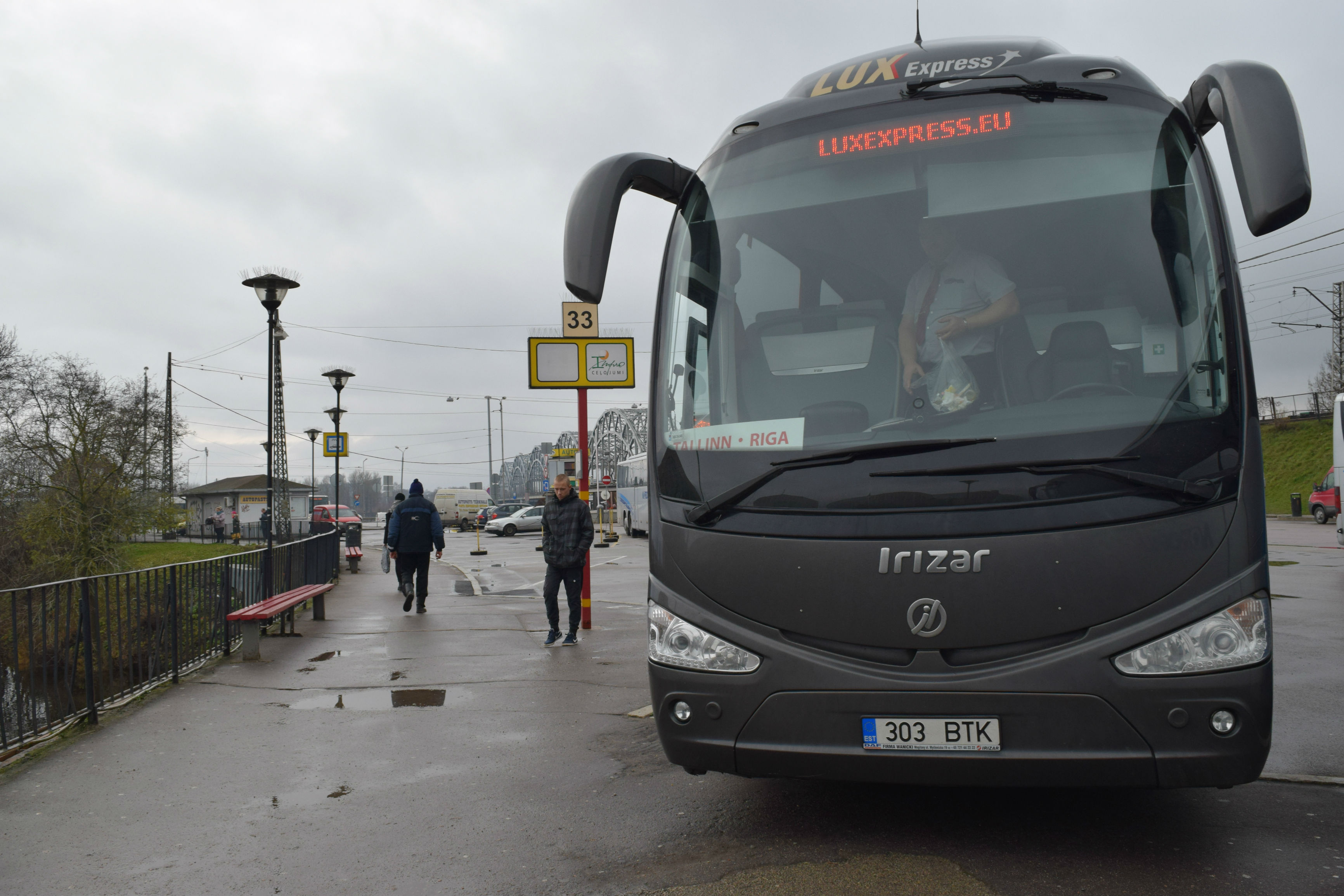 Minivan (Ollex Express Company): You may take the minivan (Ollex Express) from Riga to Šiauliai while I've managed to book them for EUR12 per adult (one-way). Here is how Ollex Express minivan looks like: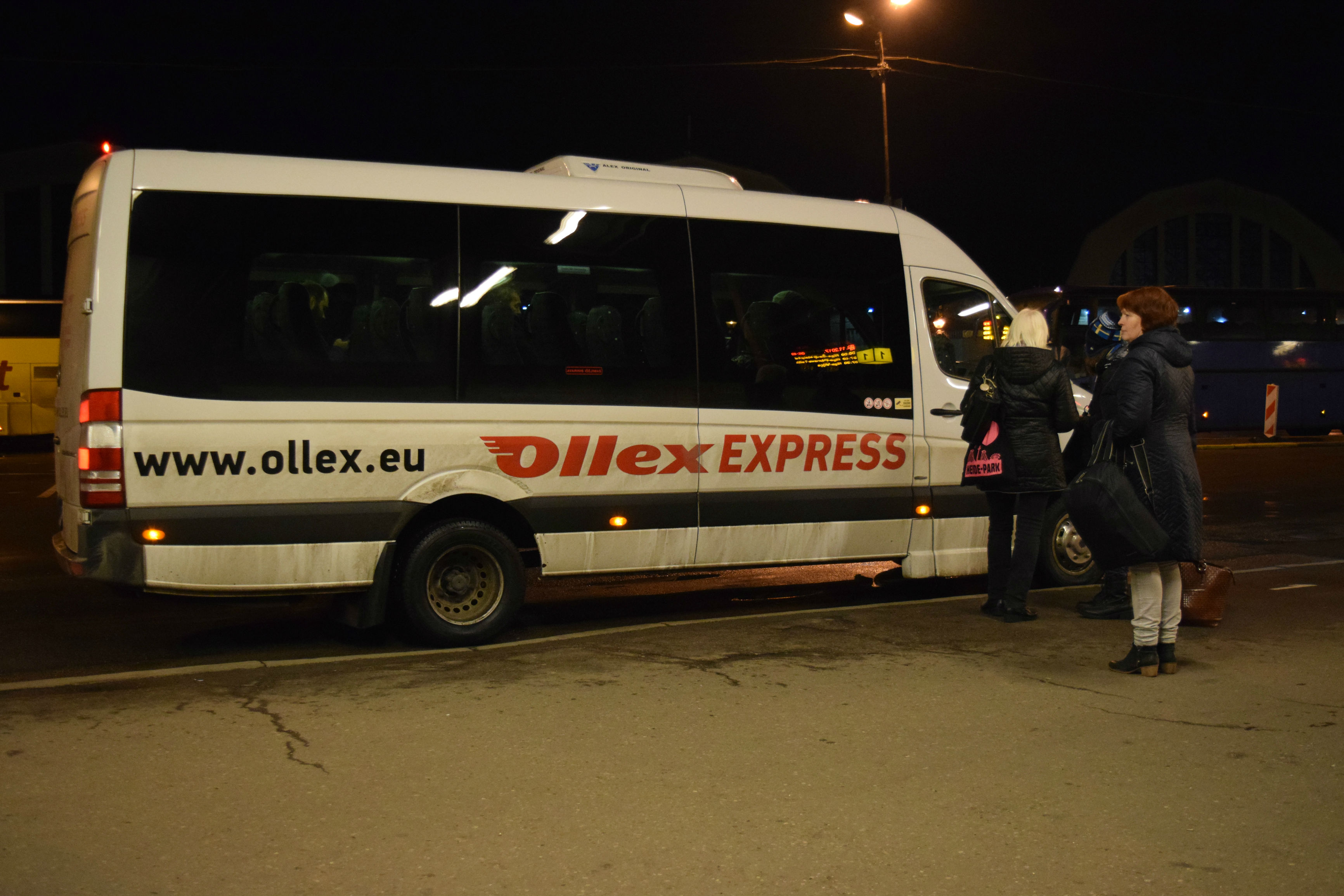 Eventually, many would take Lux Express coaches directly to Vilnius, the capital city of Lithuania. However, I took the challenge of going to Šiauliai by minivan (Ollex Express) just for the purpose of visiting the Hill of Crosses. The journey takes about 2 hours 30 minutes ride and you'd better hope that your big bags (if any) would fit onto the back of the van as many may only take this route as a day trip; except the ones heading to the airport.
Admission Fares
I don't remember paying any admission fares in Riga but there may be admission fares to get into the House of the Blackheads.
---
BONUS QUESTION..!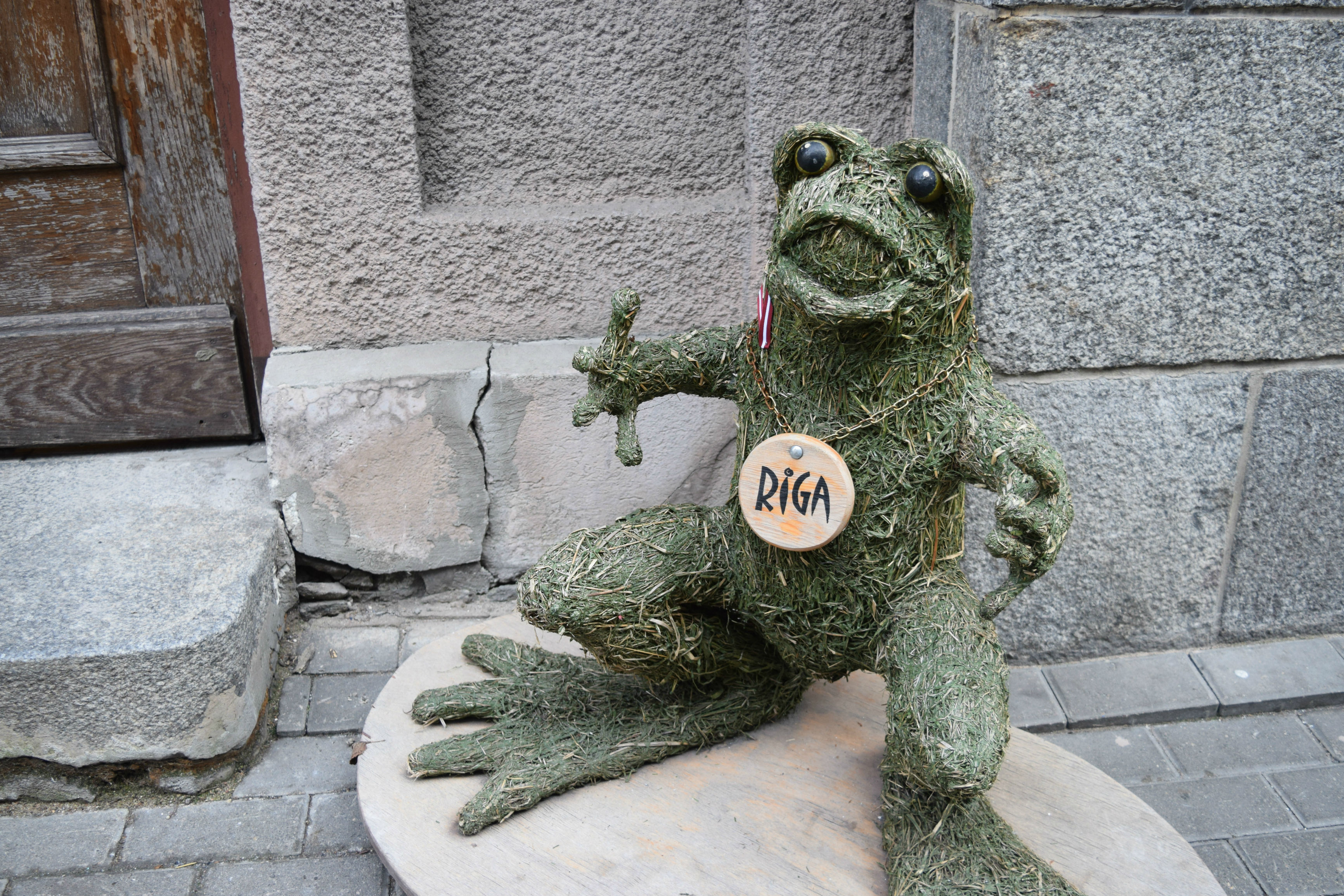 Could you name the street in Riga where you could find the above?
---
Copyright © | Aspen See
Disclaimer: All the information and prices (as at November 2017) provided on this website are based solely on experience and you agree that you use such information entirely at your own discretion and will.