When you hear about Voss, what comes to your mind should be a bottle of Voss Water. You can find this in many supermarkets in Asia but they are relatively expensive. However, its production is not originated from the little town named Voss, but at Vatnestrøm located just south-west of Norway.
It was drizzling and raining thereafter during my visit in Voss. It was off-season but it is an eye-opening to visit a town that is very much peaceful and tranquil. There are very little things to do in Voss, but it would be best if you could hike to the top of Mount Hanguren which overlooks the town and an awesome view of its lake. In Voss, it's all about its scenery and from the top, you may want to participate in their paragliding activity!
I would recommend doing this as a day trip, or less. I visited Voss for just half a day and indeed sufficient before hopping into the next train to Myrdal & Flam!
---
PLACES TO VISIT AND THINGS TO DO IN VOSS

Voss Church & its Town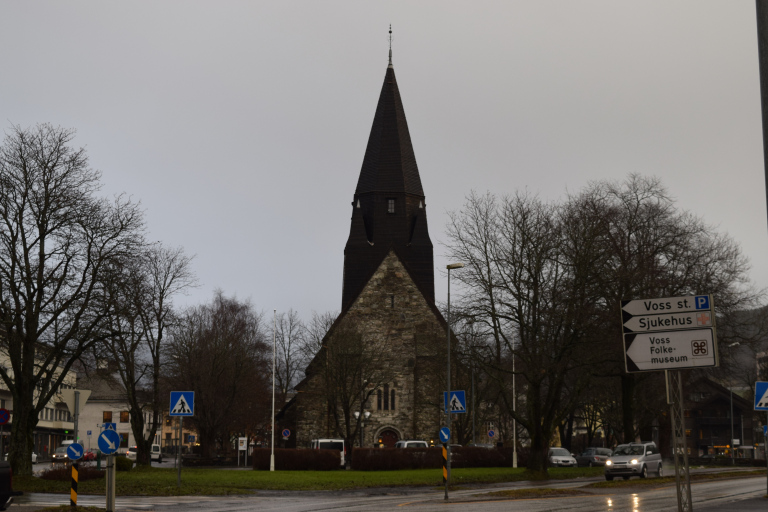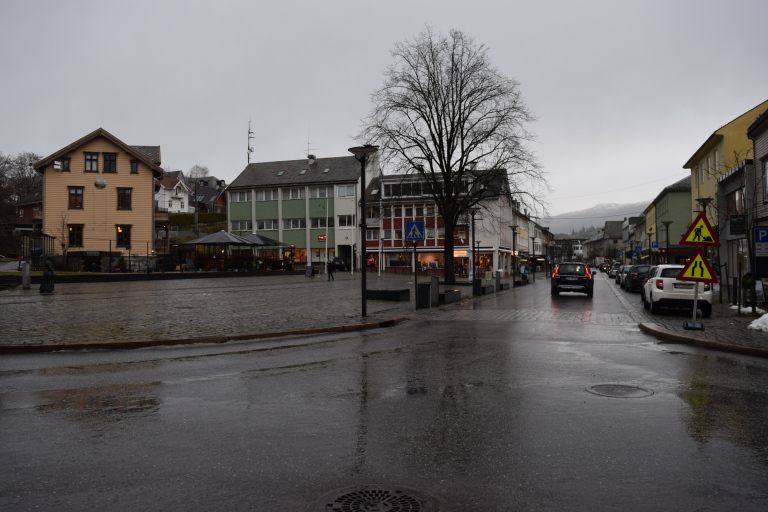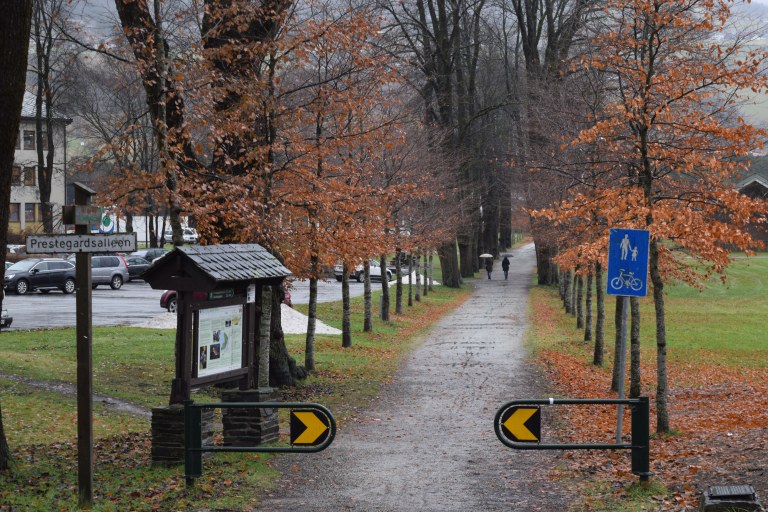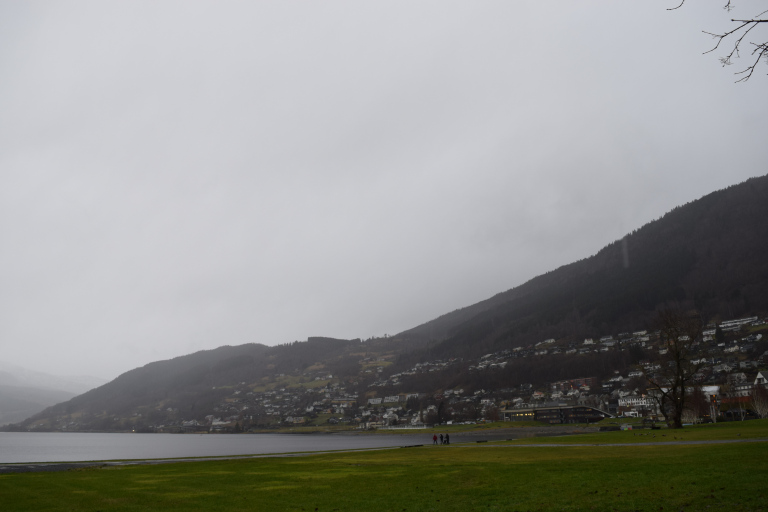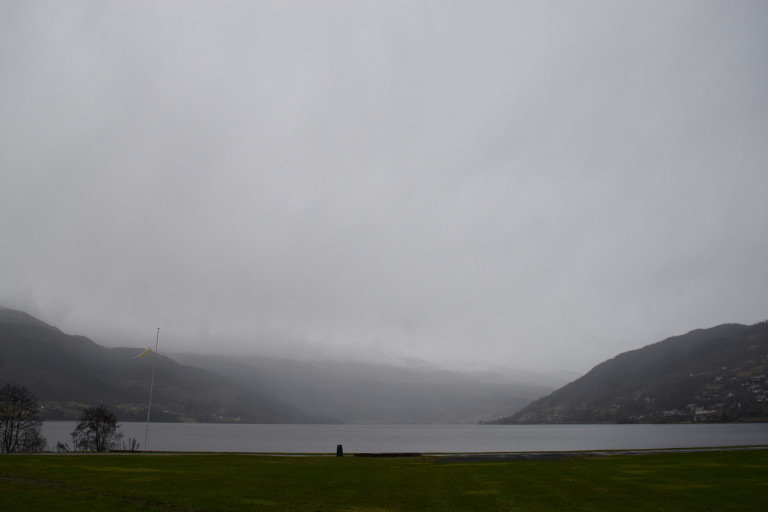 The distance from its train station to the town takes between 5-10 minutes (300-400m away) and you will definitely spot Voss Church ahead of you.
Within the town, you will find shops like souvenir stores, tourist information, supermarkets such as SPAR and Extra. The tourist information counter is located about 5 minutes away from Voss Church, and they are able to provide you with a map and advise on how you can locate these landmarks on your map.
At the tourist information, you may seek assistance on Mount Hanguren and the walkway surrounding the lake in Voss.
Overall, I find the town to be very peaceful but quiet due to off-season. It was foggy, and hoping for a sunny day.
Field next to Voss Culture Centre (Voss Kulturhus)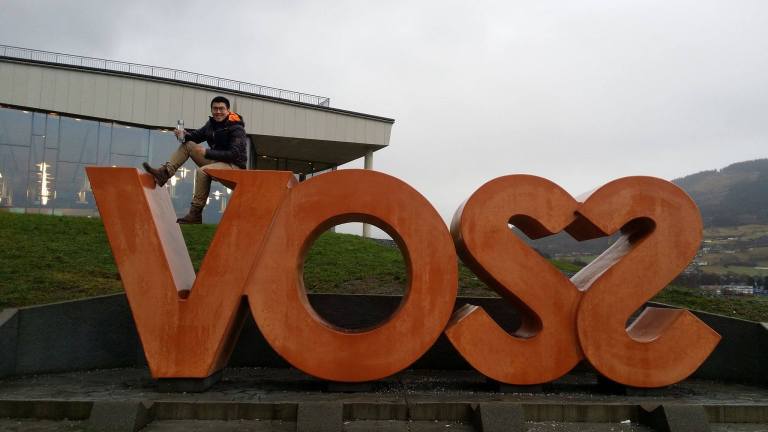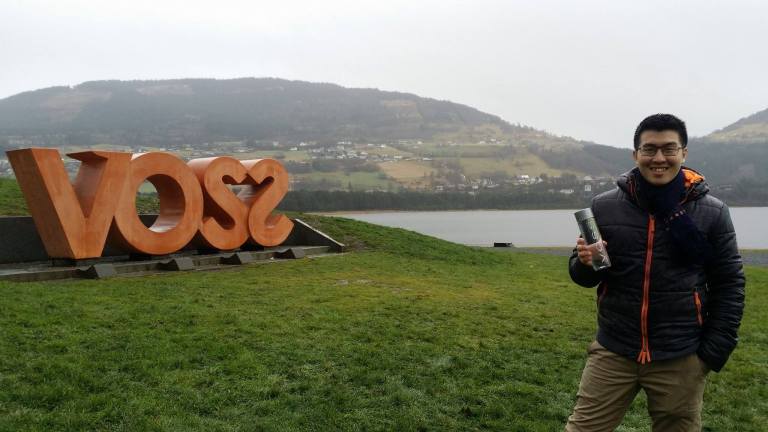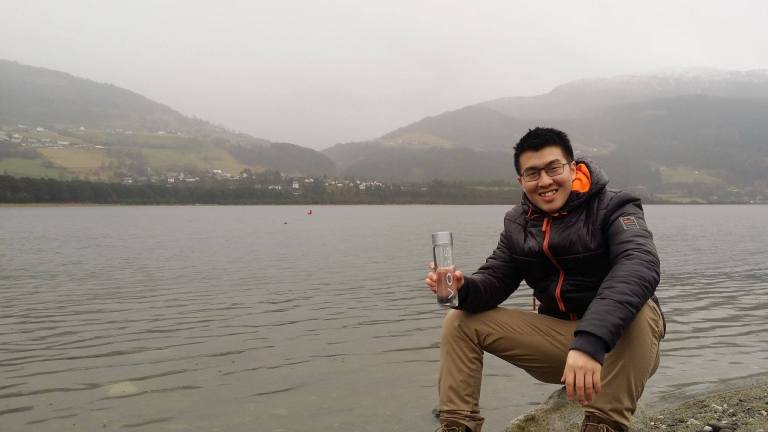 I'm ain't promoting Voss Bottle Water nor being paid for anything but still, drinking Voss in Voss seems something that you cannot do everyday! But it seems quite cool if you were to have unlimited supplies of Voss Water as it contains zero pollutant and perhaps categorized as a luxury water, among others.
The word "Voss" can be found next to Voss Culture Centre on its field and something that you must play at, while touching the water of its lake.
---
OTHER OPTIONAL PLACES WORTH VISITING
Mount Hanguren
It is advisable to take some water with you as you can be dehydrated due to hiking Mount Hanguren. I was informed that there are toilet facilities too and due to upgrading, they have suspended the cable car that leads from the town to Mount Hanguren. Furthermore, no activities for paragliding were performed as well.
By hiking Mount Hanguren, you may follow the signs towards Voss Folkemuseum and the entire journey (heading up and back to the town) takes about 2hours or more. However, I believe that it will only be worthwhile to do this on a sunny day. This way, you will see Voss is being shined bright like a diamond.
---
FOOD AND DRINKS YOU'D LIKE TO TRY
Tre Brør Kafé og Bar
In Voss, people and even tourist information has recommended to try this restaurant/bar located within the town (near to Voss Church).
It was said that this bar has good food and coffee!
---
RECOMMENDED MEANS OF TRANSPORTATION
By Foot
I will recommend walking around by foot since you will likely to have the entire/half day in Voss. Unless you are taking the cable car (once available), you can actually hike Mount Hanguren which takes you at least 2 hours (2 ways).
---
TYPICAL COSTS AND MONEY SAVING TIPS
Accommodation
I have not stayed in Voss and found that it was suitable for an entire/half day trip, or put it as a visit before doing a transit.
Food & Drinks
Typical restaurant: An average meal could cost about NOK85-150; and
Good restaurant: Could start as high as NOK150-250 for an average meal.
Transportation
You may take an NSB train from Oslo (if located here) which takes about 6 hours per way. The ticket I have gotten from Oslo to Voss costs NOK249 per way/person. The ticket prices varies based on time of departure. Due to long travel time, you may also want to consider a night train and therefore, you will be able to save a night by sleeping in the train.
You may visit NSB Trains – Tickets for more information and booking details.
Upon reaching Voss and if you don't plan of putting a night, you may store your luggage/backpacks in the locker while you move freely within the town. The locker is located at the train station (make sure you have small change).
Admission Fares
I have not paid for any admission fares in Voss because places I have visited do not require me to pay anything. For toilets, you will even need to pay for entering toilets at the train station. Otherwise, you could walk to Voss Culture Centre (opposite the train station) which you can find and use toilets, for free (allowed for my case).
The locker at the train station costs about NOK60 for 24 hours (depending on the size of your locker) and my locker was enough to fit two big carry backpacks, and one small carry bag.
---
Copyright © | Aspen See
Disclaimer: All the information and prices (as at November 2016) provided on this website are based solely on experience and you agree that you use such information entirely at your own discretion and will.