Gothenburg is a small city to explore and I would just recommend an entire day trip or two, which I believe to be sufficient. It was very much foggy during my visit, hence pictures may be blurry and unclear. However, you don't deserve to miss nor skip the hall markets (whether it's fish or food hall market) and by making sure that they are open on the day you are visiting, will definitely make your day here worthwhile!
I have boarded the SJ train from Stockholm to Gothenburg in which the entire journey takes about 2 hours 50 minutes to 3 hours of ride.
---
PLACES TO VISIT AND THINGS TO DO IN GOTHENBURG

Saluhallen Food Hall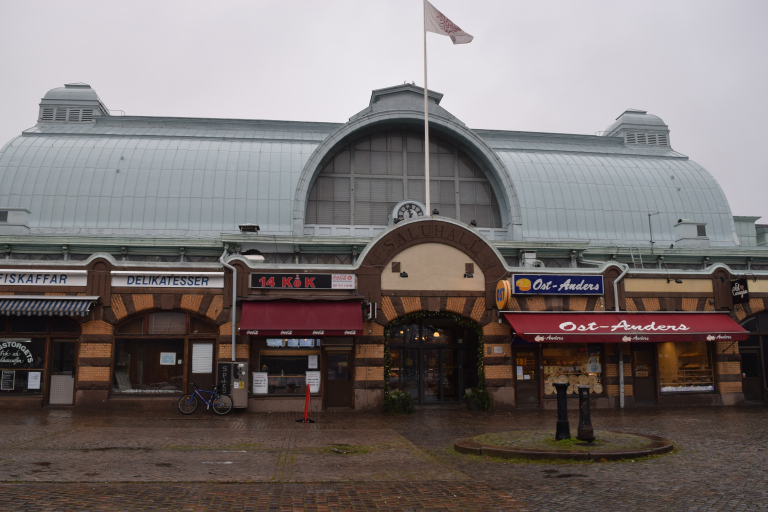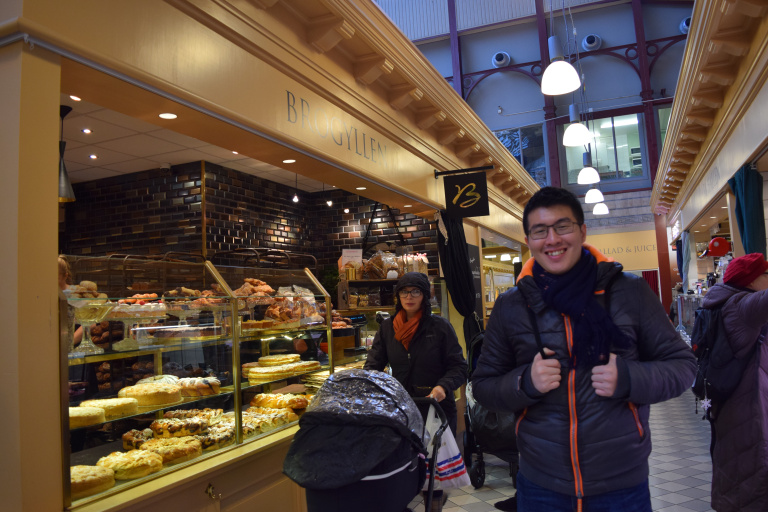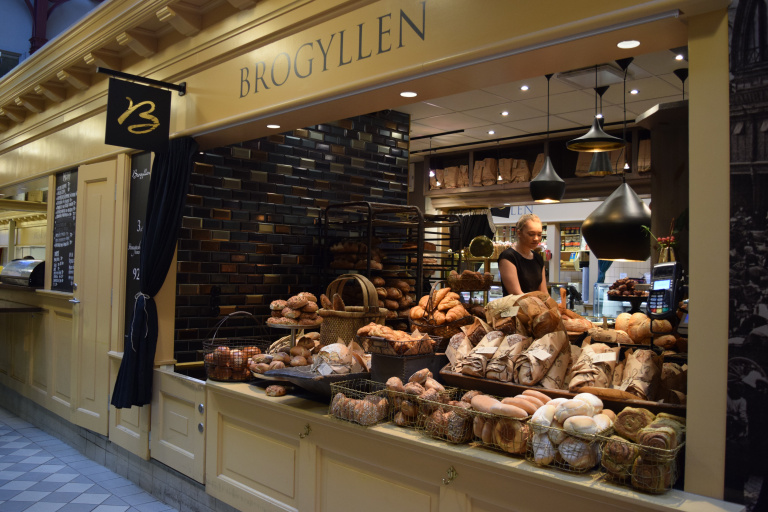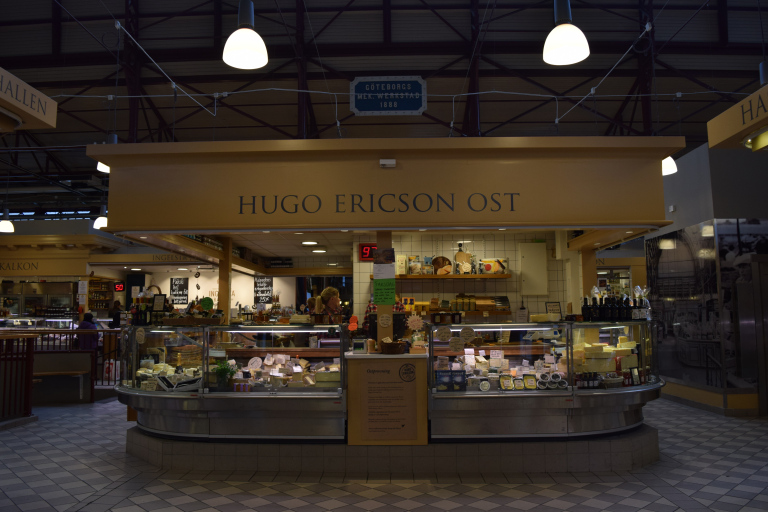 Saluhallen sounds similar to Saluhall in Stockholm (not too sure if they are related) and it is a must to visit in Gothenburg. They have stores in house and food that you can dine in or takeaway. I had food like meatballs and cinnamon rolls and they do deserves a thumbs up! However, meatballs I had in Stockholm still tastes better while the cinnamon rolls here in Gothenburg wins!
Feskekôrka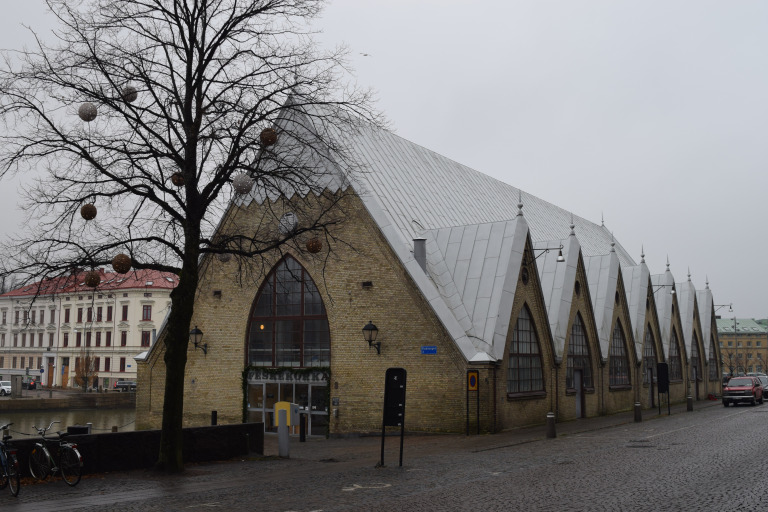 Feskekôrka is also known as the best indoor Seafood or Fish Market in Gothenburg but I have missed the boat! I was aware that the fish market will be closed during my visit due to dates availability of visiting Gothenburg, but have always stayed curious what fishes they have got and how fresh they are in Feskekôrka.
To take note, Feskekôrka will be closed on Sundays & Mondays. Skip these days!
Haga Nygata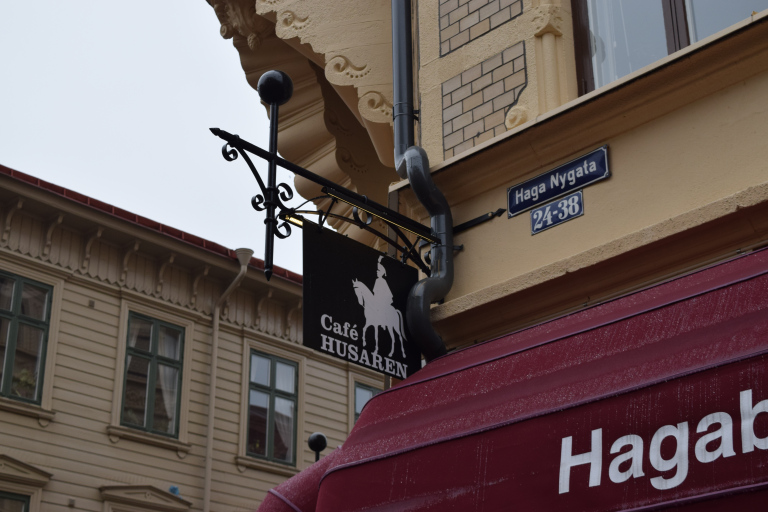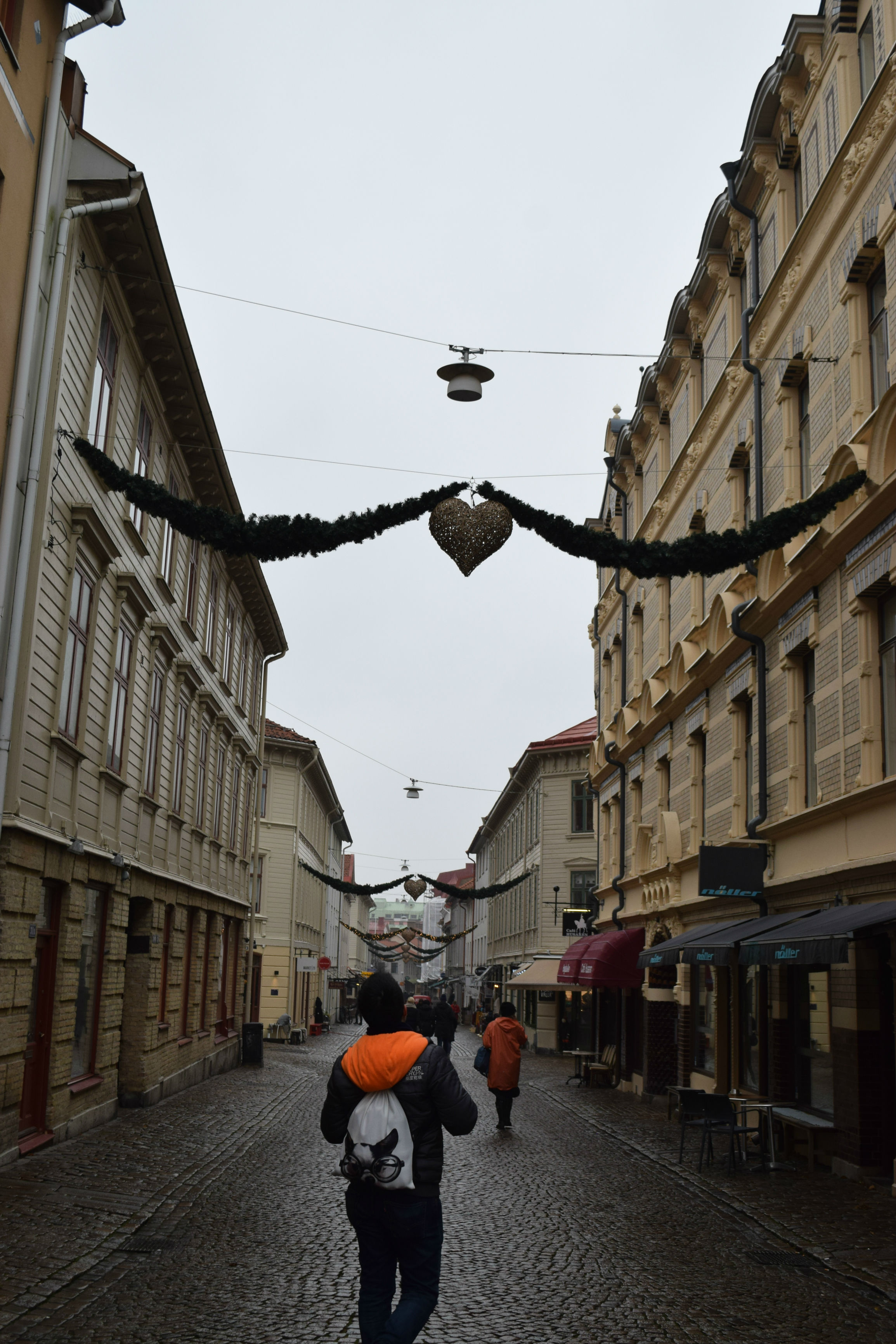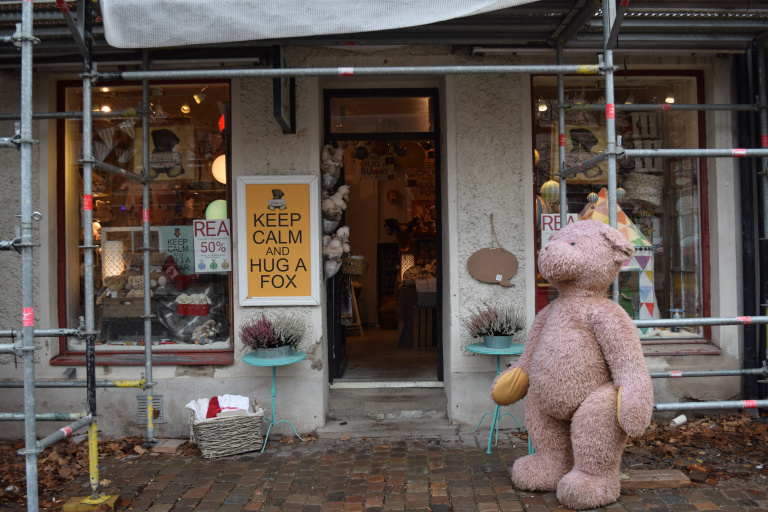 You may choose to take a stroll on Haga Nygata street as it is one of the oldest neighborhood in Gothenburg. It seems quieter on winter but seems kinda' fascinating during summer, based on internet sources.
Alternatively, you may consider to take a stroll at Järntorget's that looks like a square and is located just 5 minutes away from Haga Nygata.
Skansen Kronan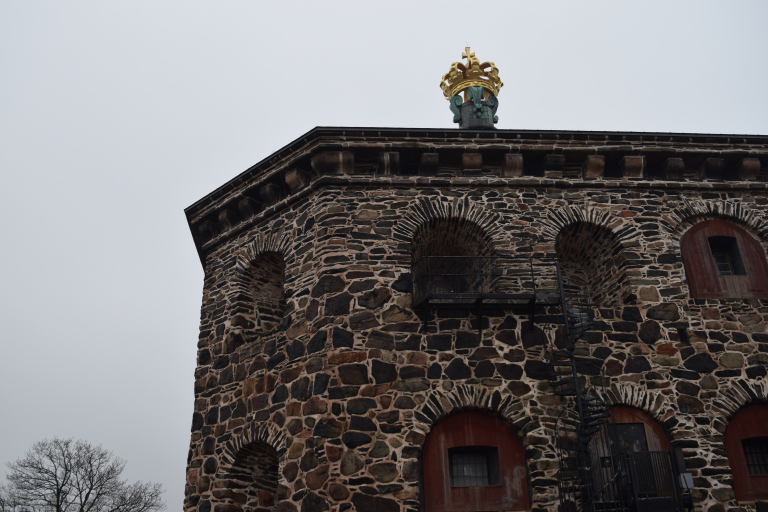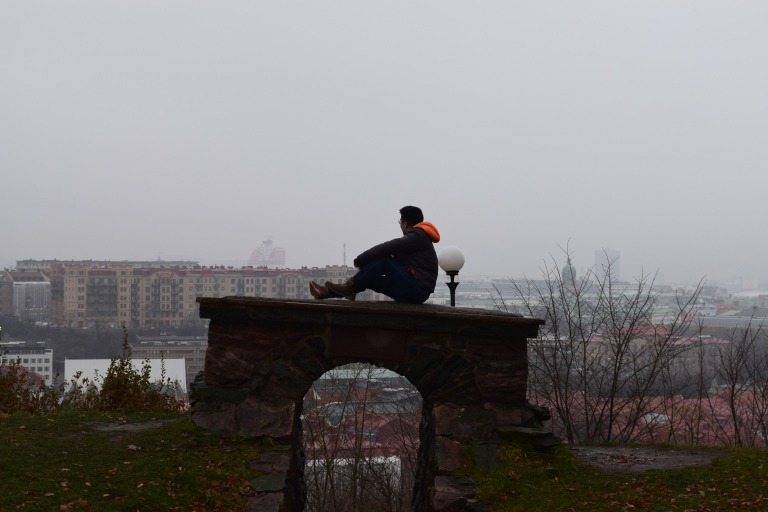 There are two ways leading to the top at Skansen Kronan which gives you a panoramic view of Gothenburg. Obviously it was drizzling and foggy on the day of my visit and it takes 10-15 minutes walk up a flight of stairs, with a constant walking speed. You will also find a restaurant at the top and to advise you, do clear your bladder before taking the climb!
Liseberg (Amusement Park)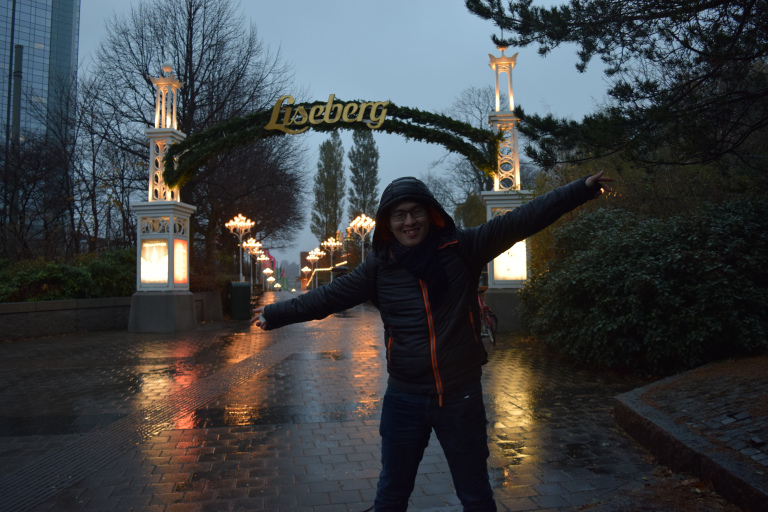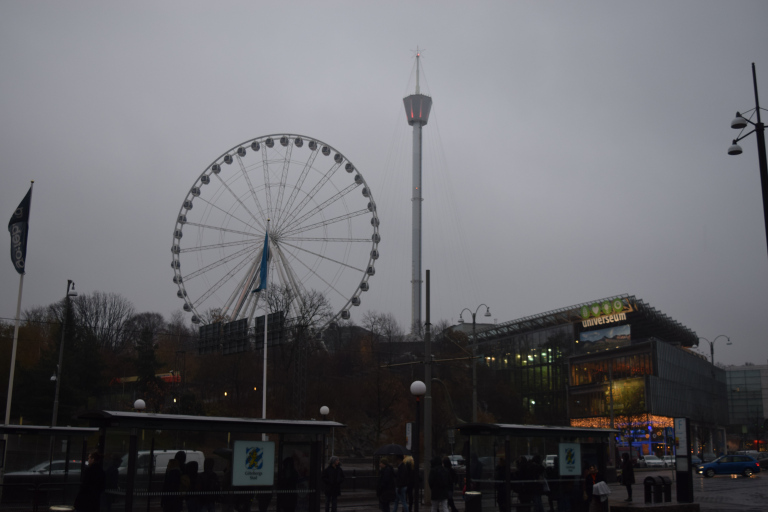 Again, these pictures are ain't very good due to drizzles and fogs. I believe that Liseberg can be so much more interactive during the day or summer seasons, but very much quieter during winter. However, I bet that Liseberg should be great during Christmas weeks!
Trädgårdsföreningen (Garden Society of Gothenburg)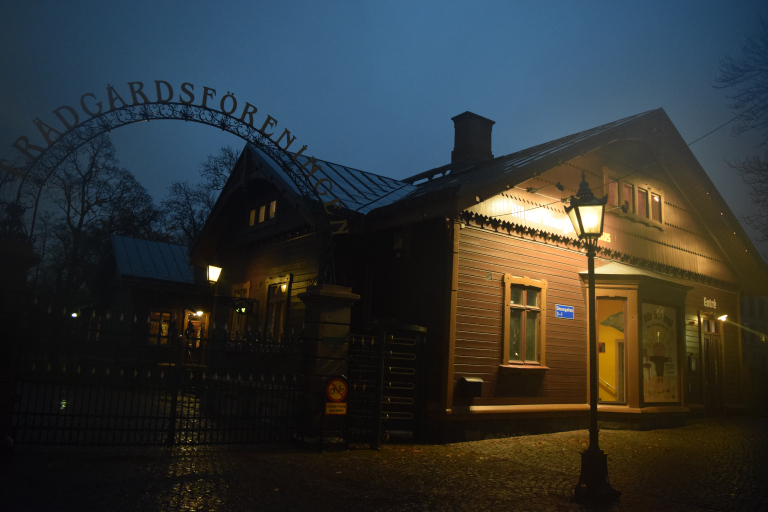 It was still open at these hours and I believe that you will have a good stroll during the day. My visit during the winter has limited daylight and due to time constraint, we were unable to explore this place. Gothenburg has many to say about the garden society, and if you fancy, do visit them!
---
OTHER OPTIONAL PLACES WORTH VISITING
Gothenburg City Museum
If you fancy museums, I'll recommend the city museum! Otherwise, just don't bother and cross the bridge via Västra Hamngatan which gives you an awesome view of the city's river alongside with buildings, including the City Museum's. Don't miss those awesome snaps!
Vasakyrkan (Vasa Church)
If you fancy churches, take this as an option! It is known that the church was made in granite and worthwhile taking the walk to the church.
---
FOOD AND DRINKS YOU'D LIKE TO TRY
Saluhallen Food Hall
In Sweden, you must not miss food like herring fish, apart from just meatballs and cinnamon rolls. Prices of food above are as follows:-
Herring Fish & Mashed Potatoes: About SEK70;
Beef Burger with Potatoes, Onion Sauce and Lingonberries (Dined in at Kåges Hörna Café & Lunchbar: SEK70 per plate; and
Cinnemon Roll: SEK19 per roll.
Cafe Svea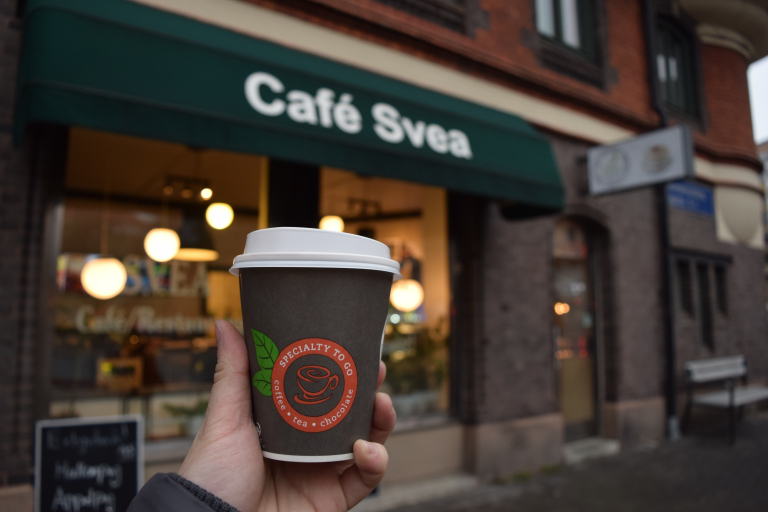 Have tried the brewed coffee and it wasn't too bad. It was just a random pick of a cafe to try em' brewed coffee! It started it all from Stockholm that our hotel's receptionist actually explain the need to try the local brewed coffee!
Franks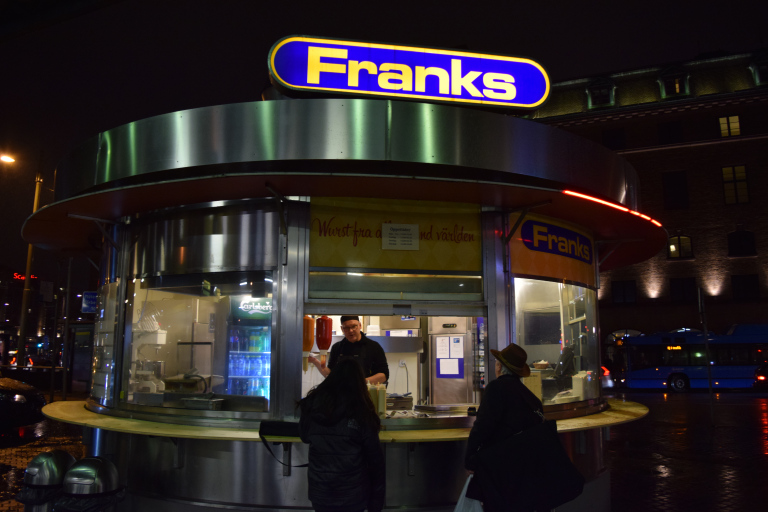 I have heard that the hotdogs in beef burgers is a must to try in Sweden. Indeed, I was not disappointed at all and will go for a double portion if I had more stomach space! The hotdogs and mashed potatoes costs SEK55 while the Beef Burger with Bacon costs SEK59.
---
RECOMMENDED MEANS OF TRANSPORTATION
By Foot
One of the best means of moving around in Gothenburg, is by foot. I have explored Gothenburg with limited daylight and it seems possible to visit these places as per itinerary, as planned. Otherwise, you may consider taking a tram to move between places.
---
TYPICAL COSTS AND MONEY SAVING TIPS
Accommodation
I have not stayed in Gothenburg and found that it was suitable for a day trip, or do visit if you ever had a chance to transit.
Food & Drinks
Typical restaurant: An average meal could cost about SEK60-100; and
Good restaurant: Could start as high as SEK150-200 for an average meal.
Transportation
You may take a SJ train from Stockholm to Gothenburg which takes about 2 hours 50 minutes to 3 hours ride, per way. The ticket I have gotten from Stockholm to Gothenburg costs SEK663 while Gothenburg to Stockholm costs SEK442 per person. These ticket prices varies based on time of departure and point of destination.
You may visit SJ Train – Tickets for more information and booking details.
Admission Fares
I have not paid for any admission fares in Gothenburg, as places I have visited do not require me to pay anything.
---
Copyright © | Aspen See
Disclaimer: All the information and prices (as at November 2016) provided on this website are based solely on experience and you agree that you use such information entirely at your own discretion and will.