Penang is a state located on the northwest coast in Peninsular Malaysia, very popular for its delicious food and heritage sites. If you ever had the chance to ask a Malaysian (especially Penangites) about Penang, they will tell you the same! If you don't already know, 'Penangites' is a word used widely in Malaysia in reference to a Penang resident.
I stayed for 3 nights in Penang and wished if I could stay longer. There are too many food to hunt for, which I didn't have the chance to visit them this round. Be prepared to have your stomach filled with good FOOD!
However, it is very much suggested if you'd have a car to drive, or a driver to bring you around in Penang.
---
PLACES TO VISIT AND THINGS TO DO IN PENANG
Street Art & Heritage Sites at Lebuh Armenian (Armenian Street)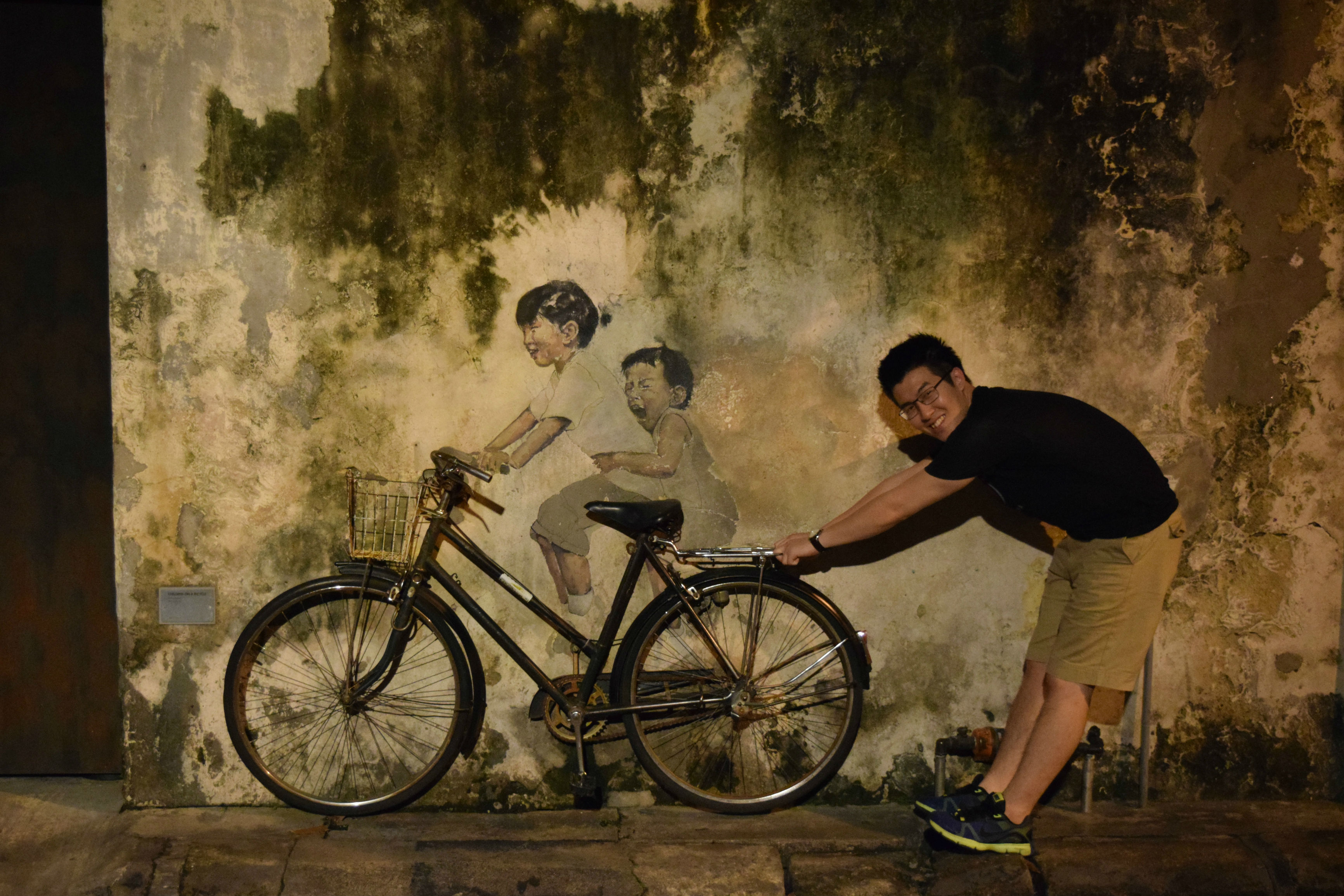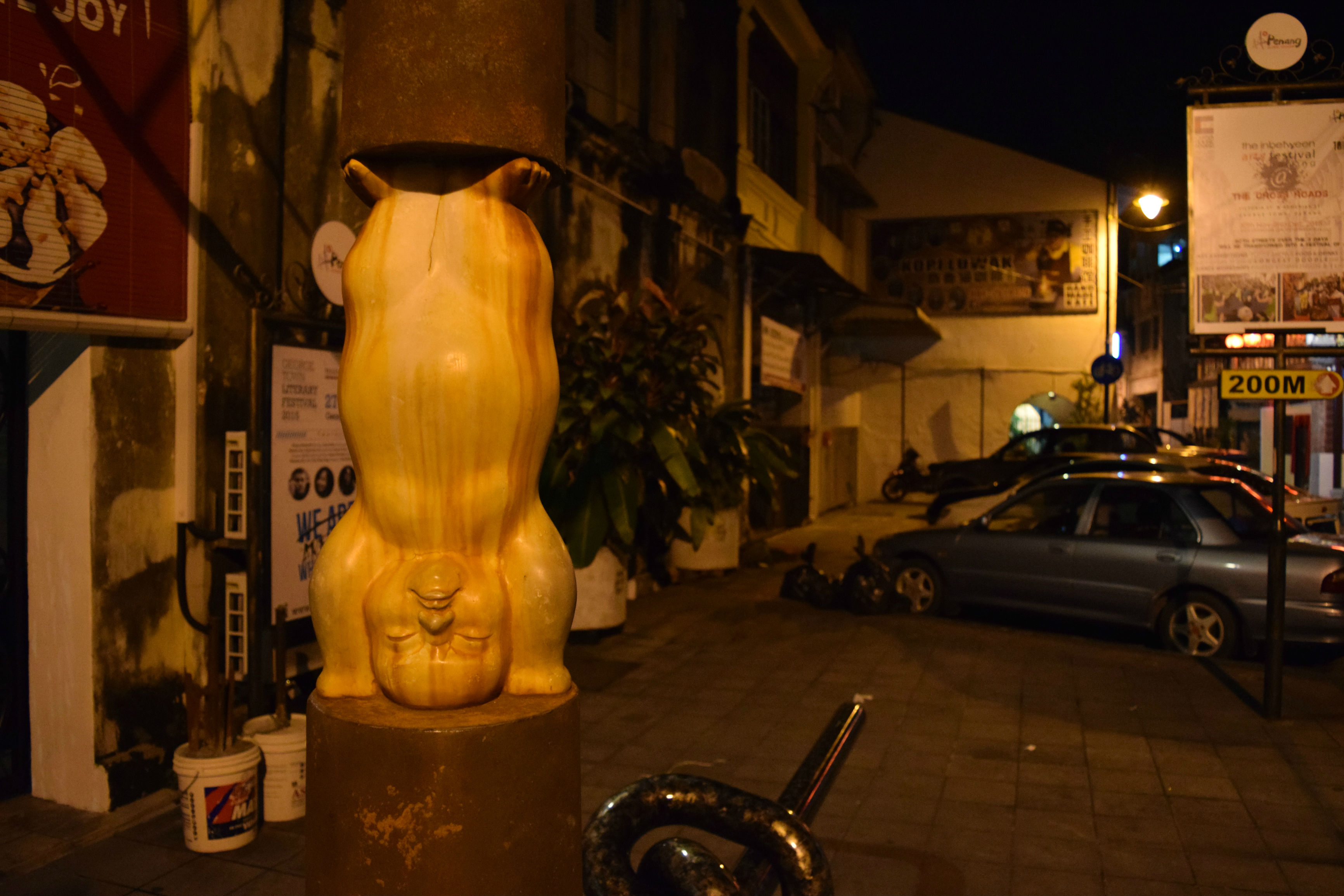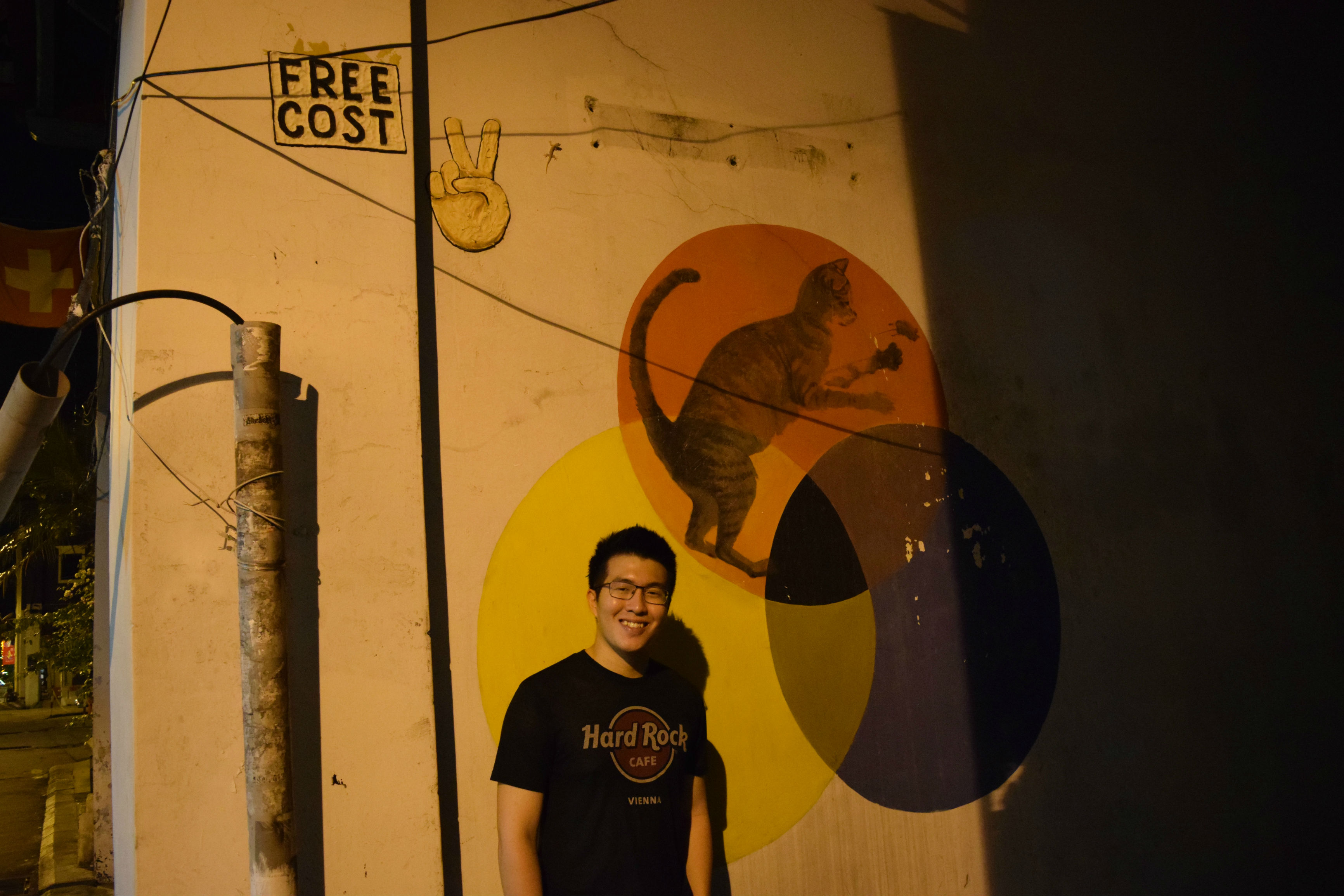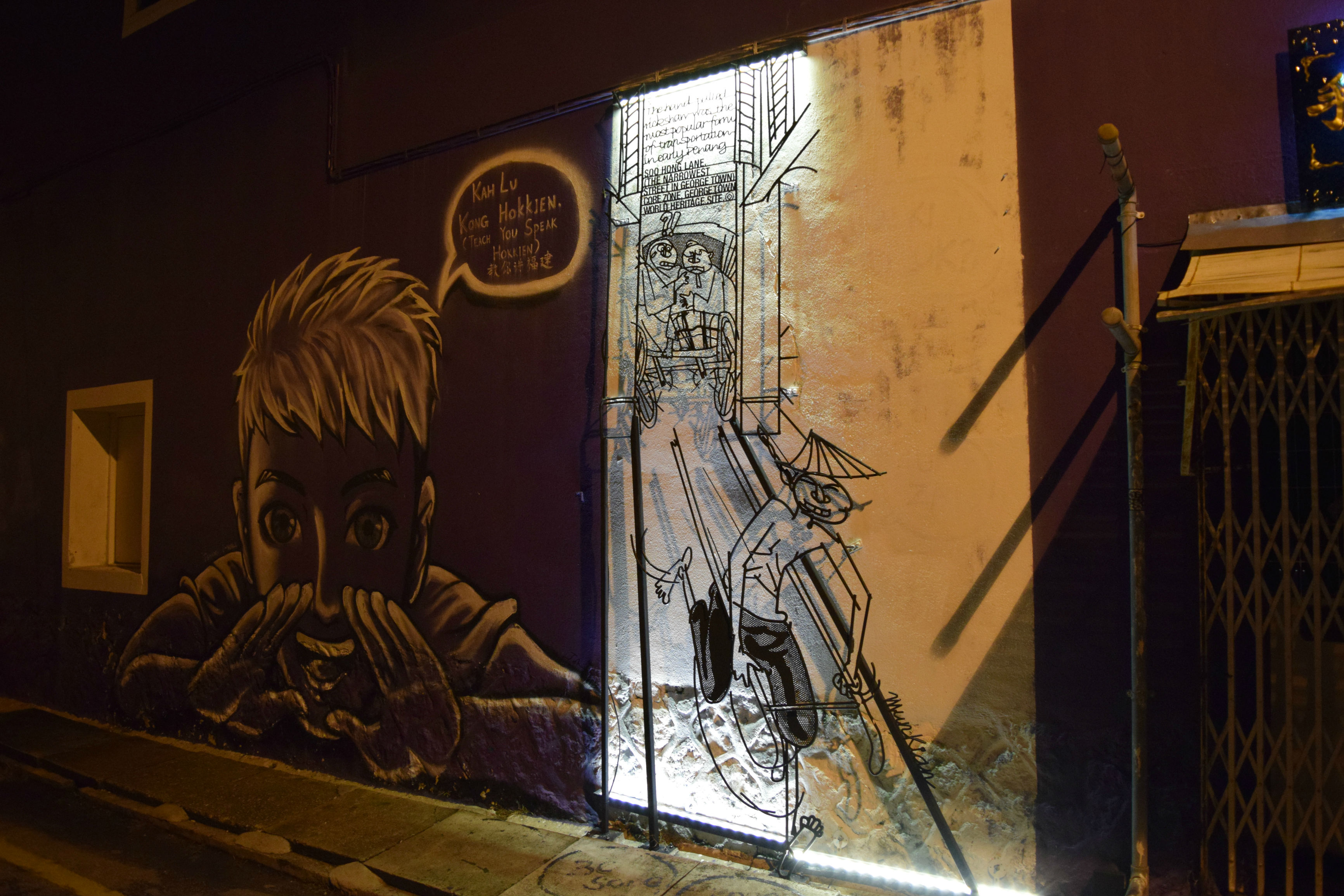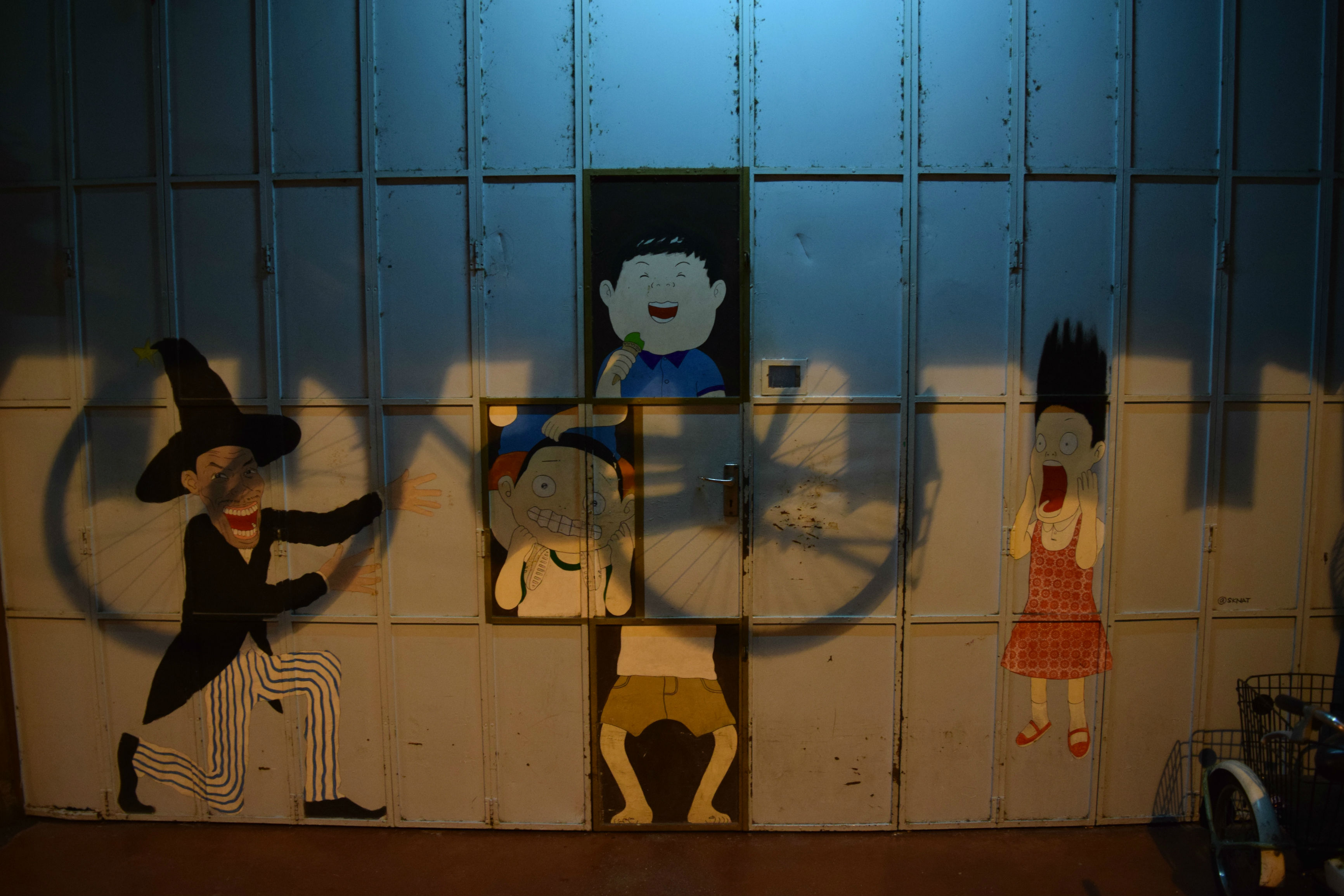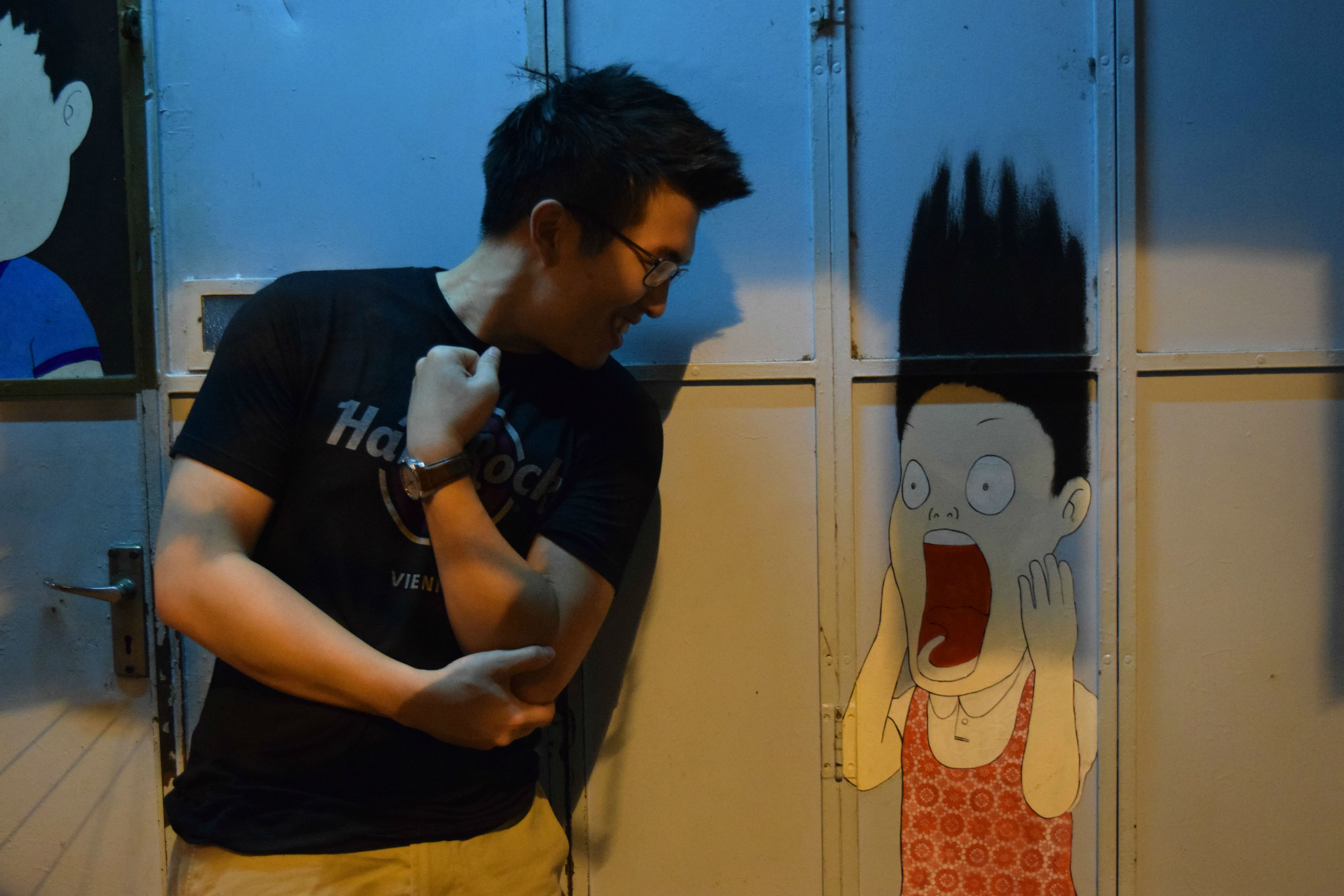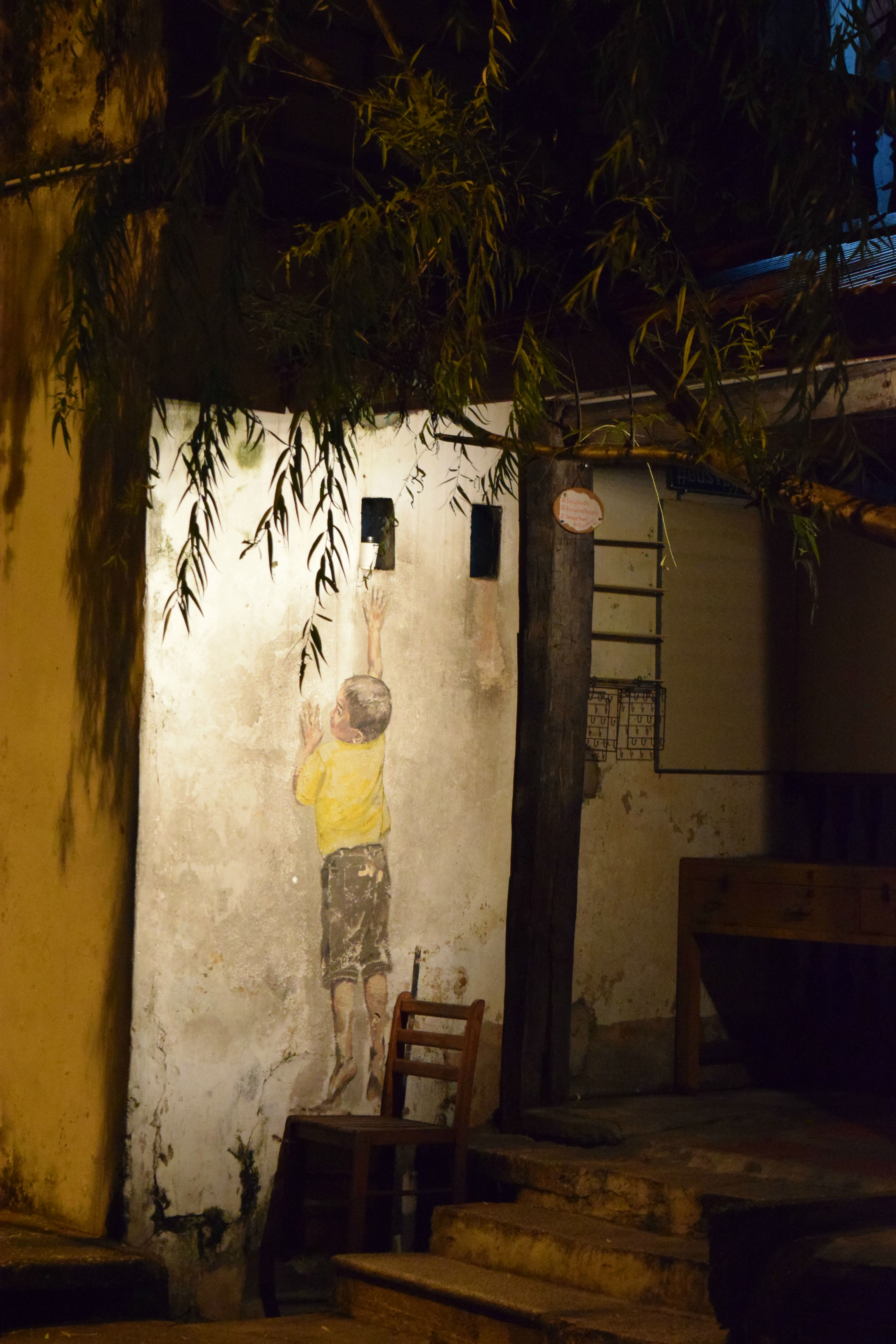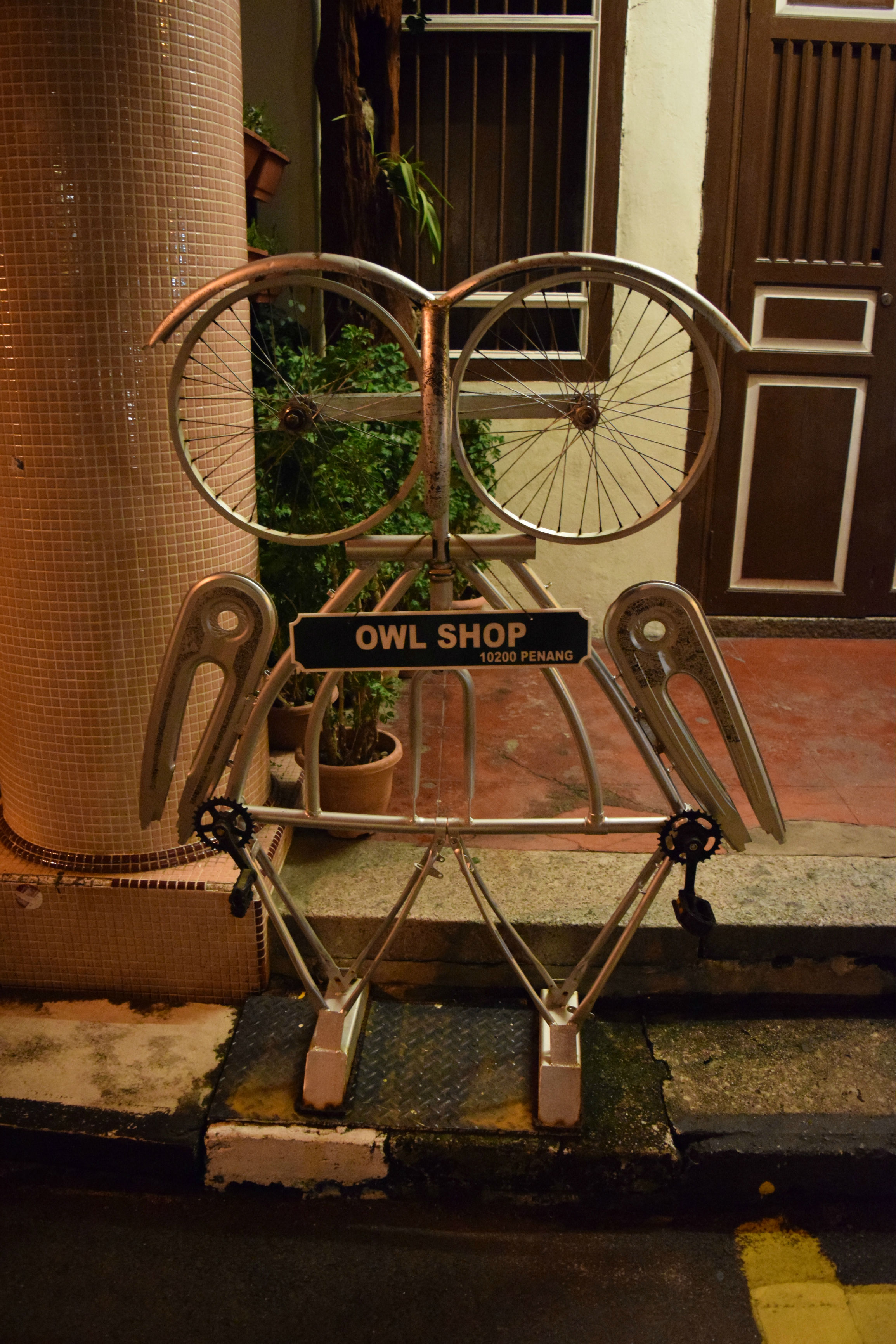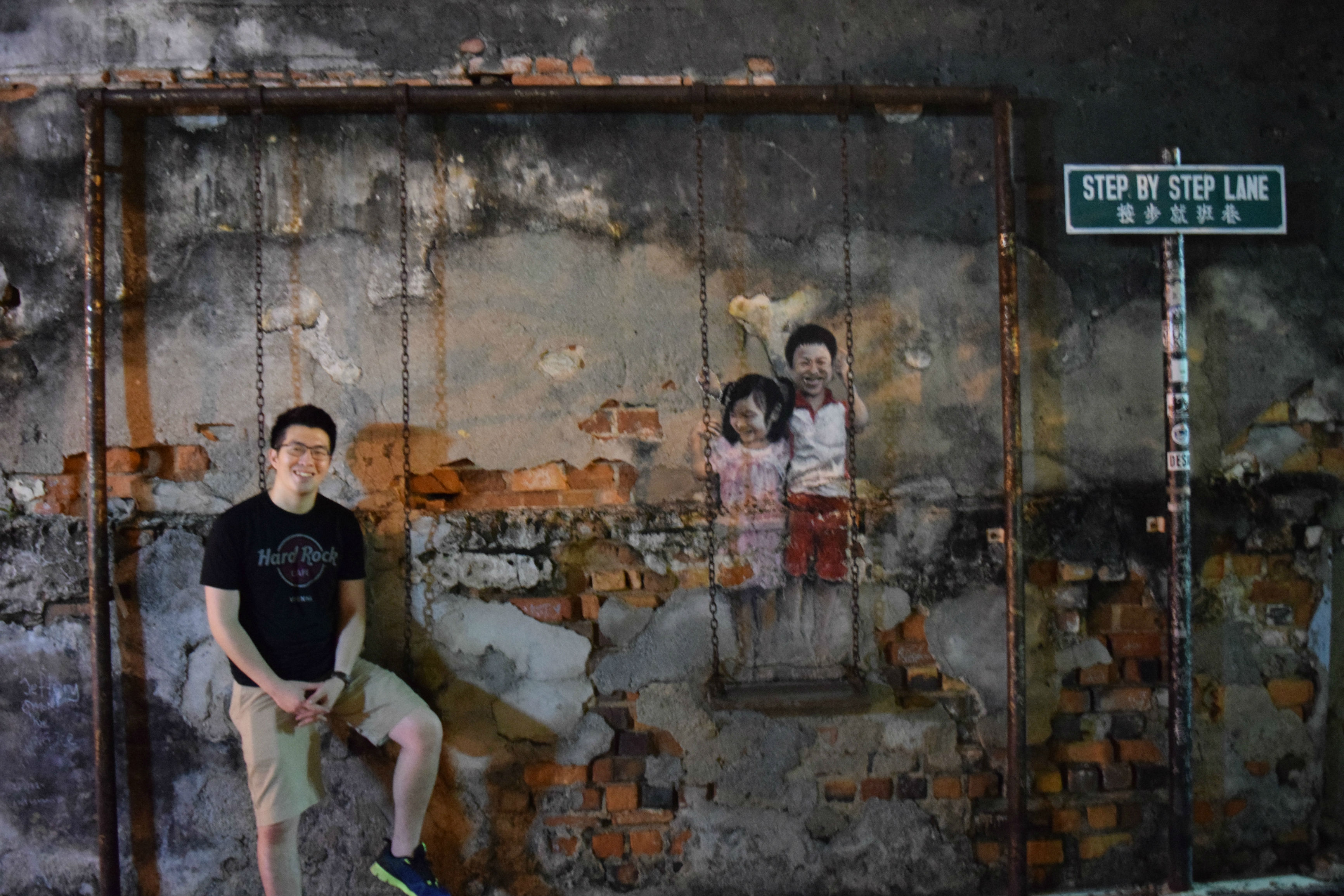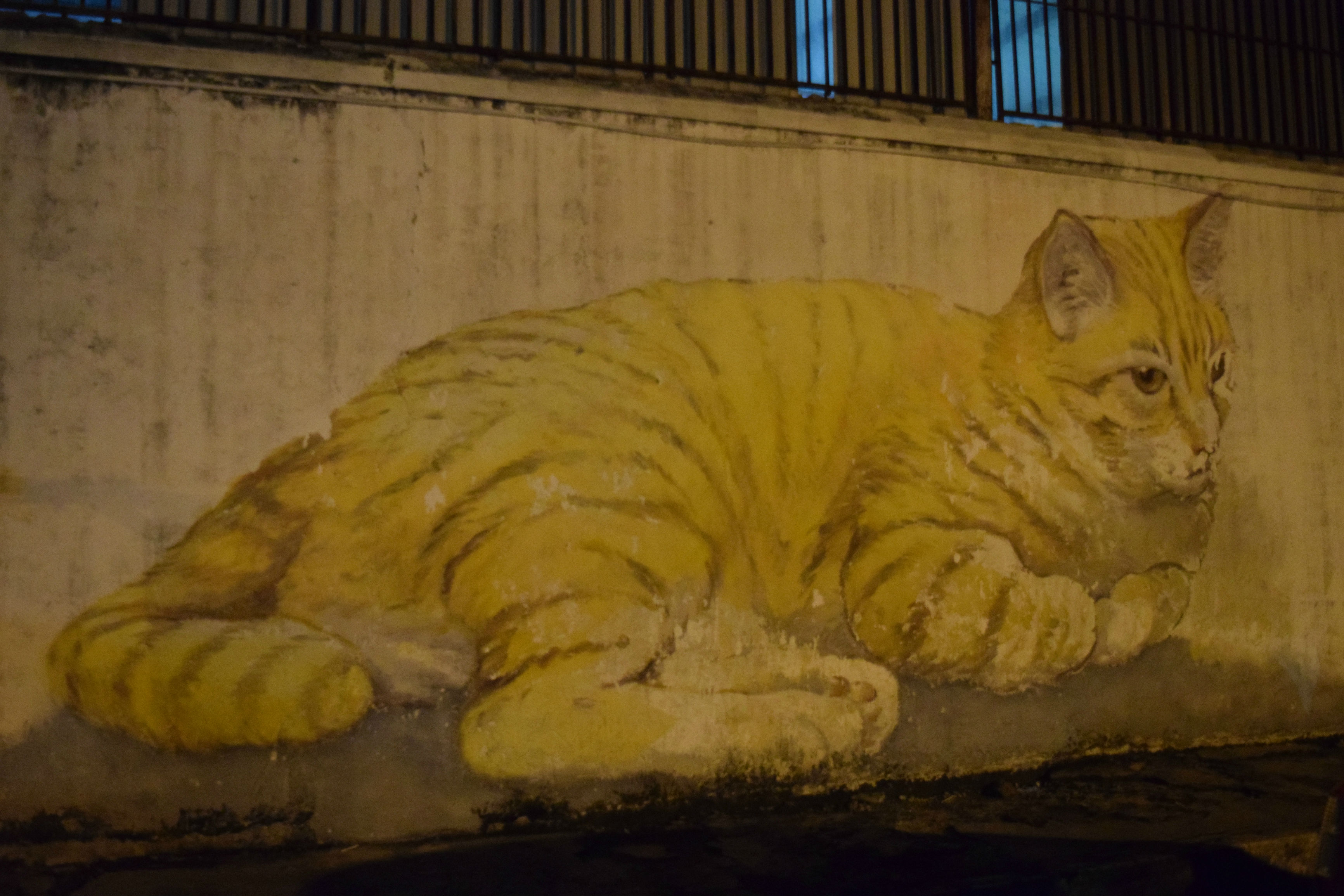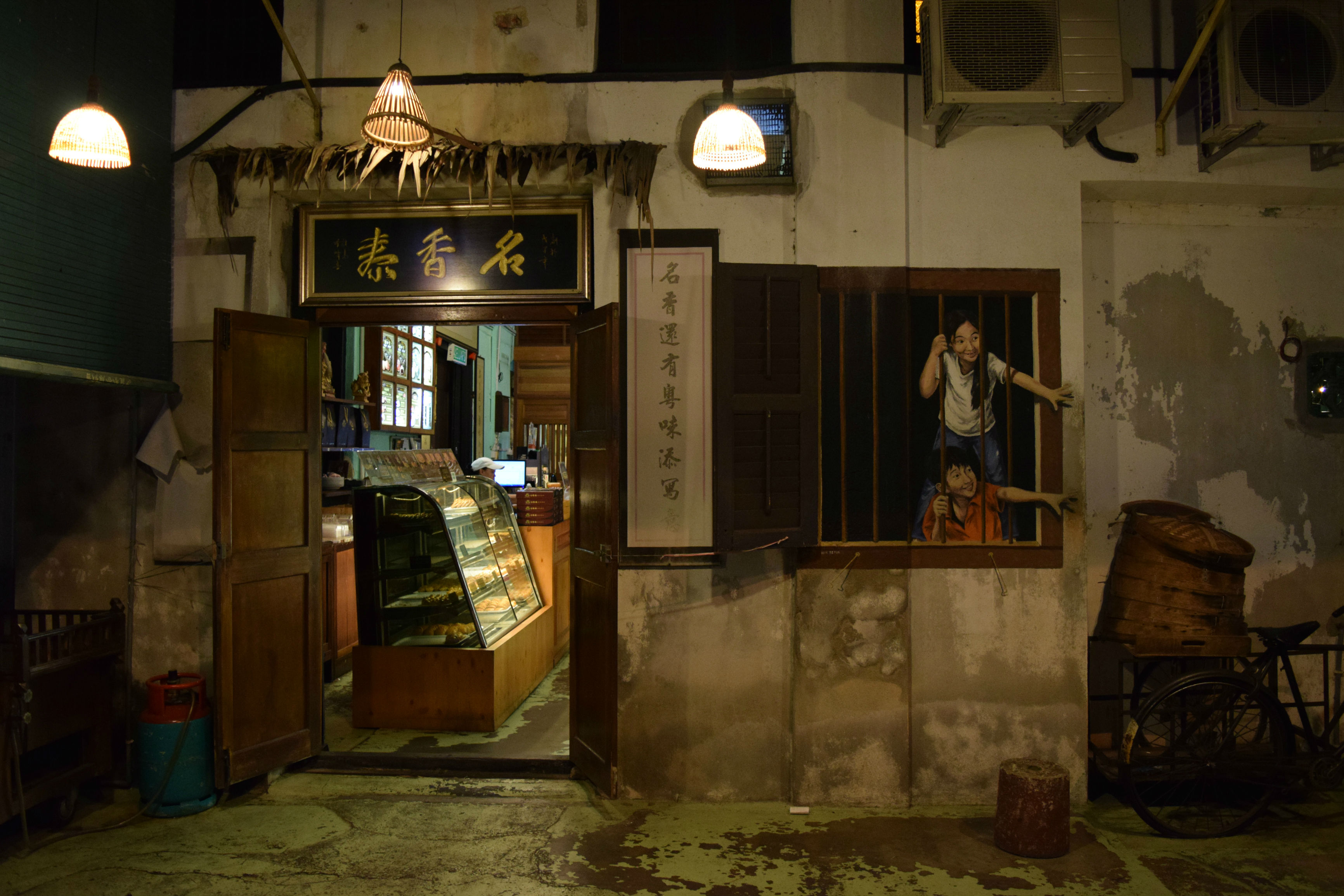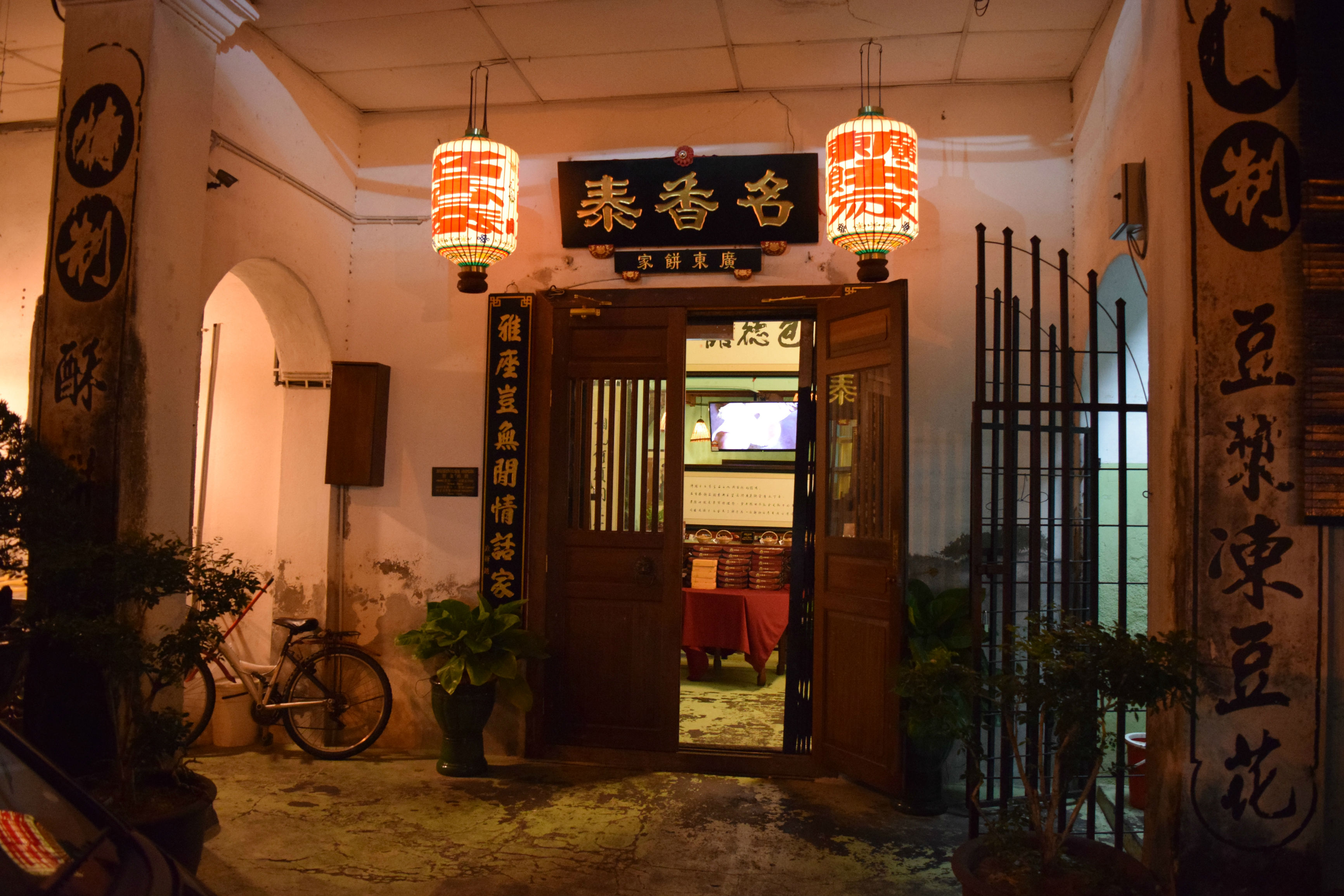 Thinking that these places can be crowded during the day, so I have decided to visit them at night. The heritage sites and street art efforts were fascinating and if you may, you can also do funny acts with it!
Chew Jetty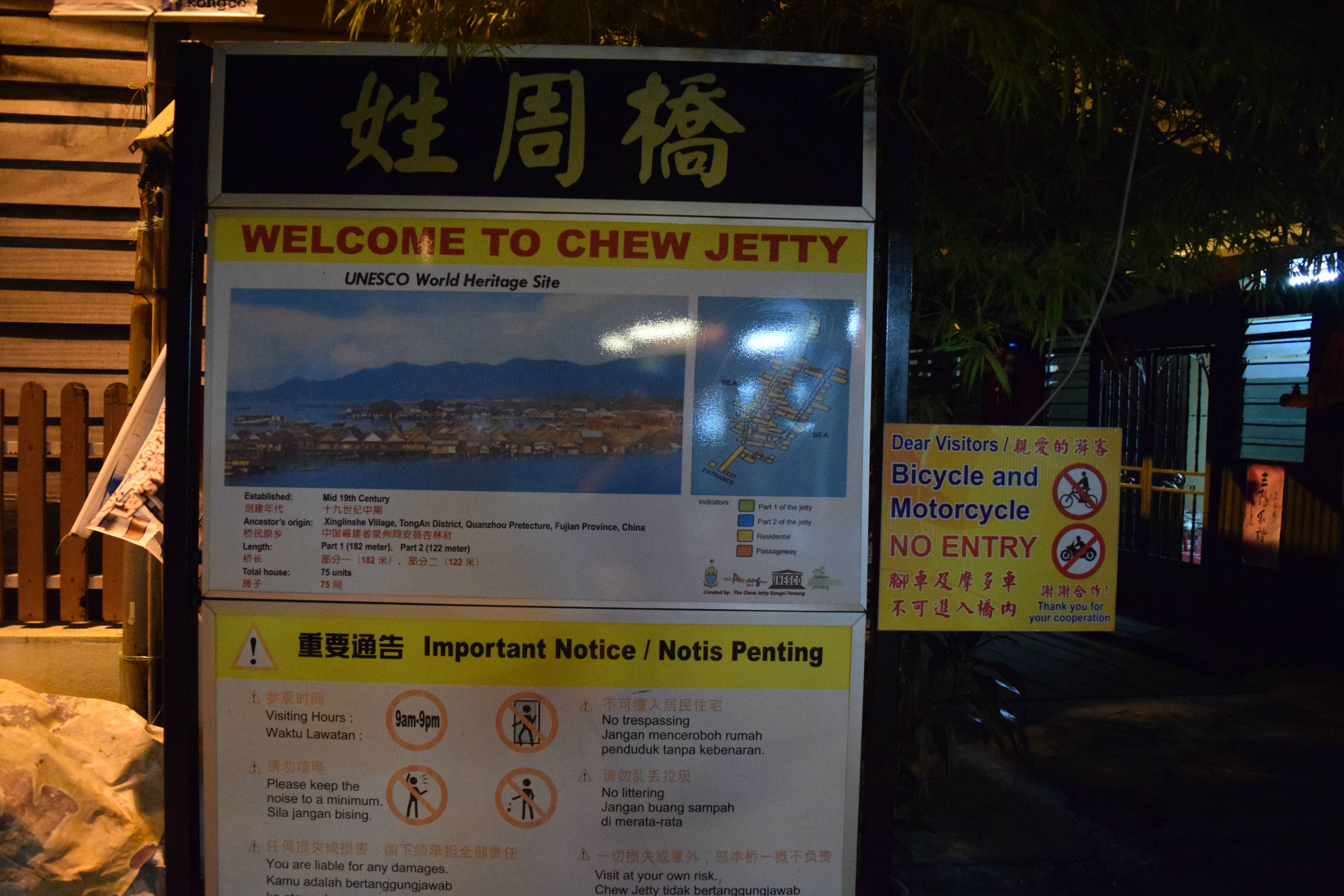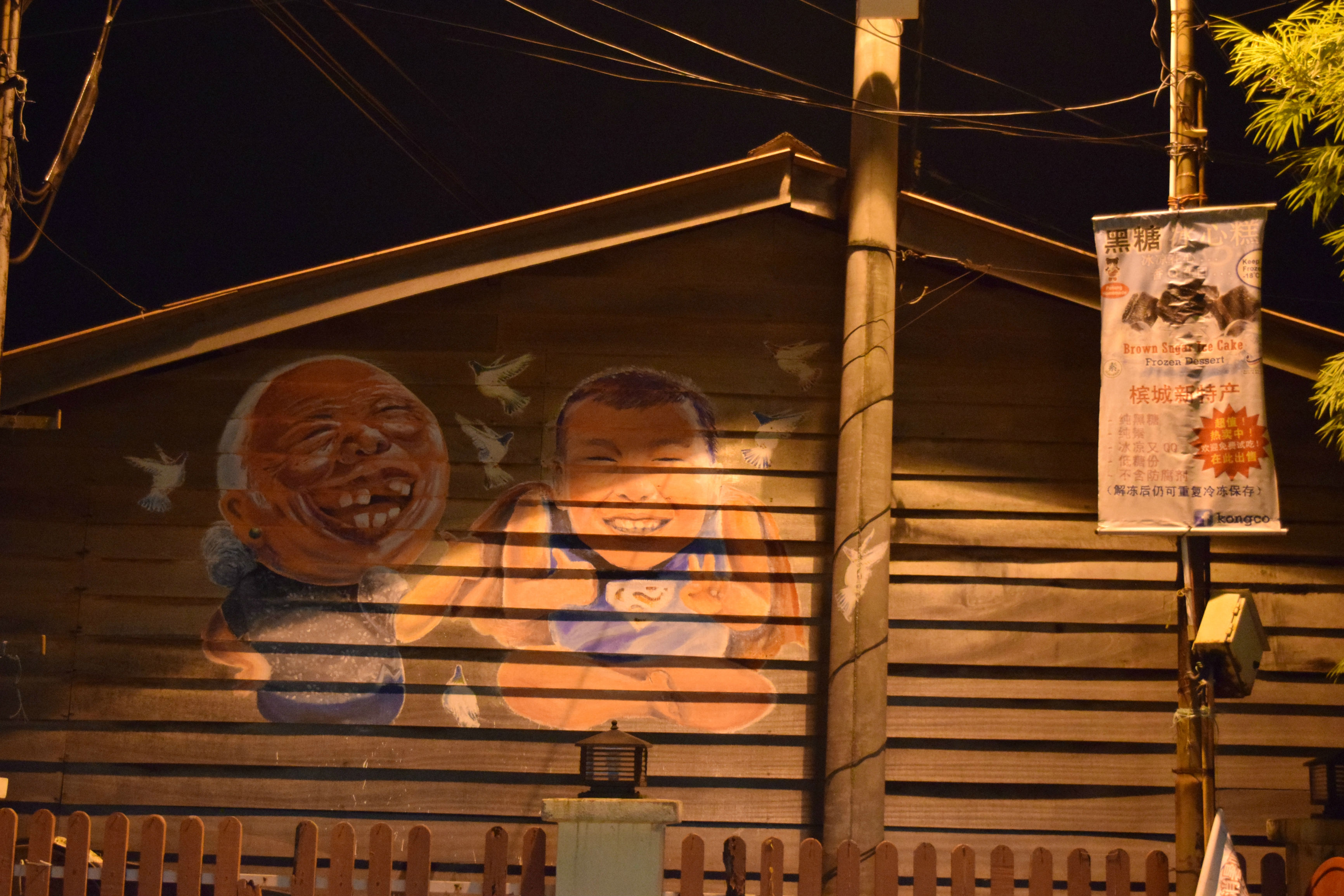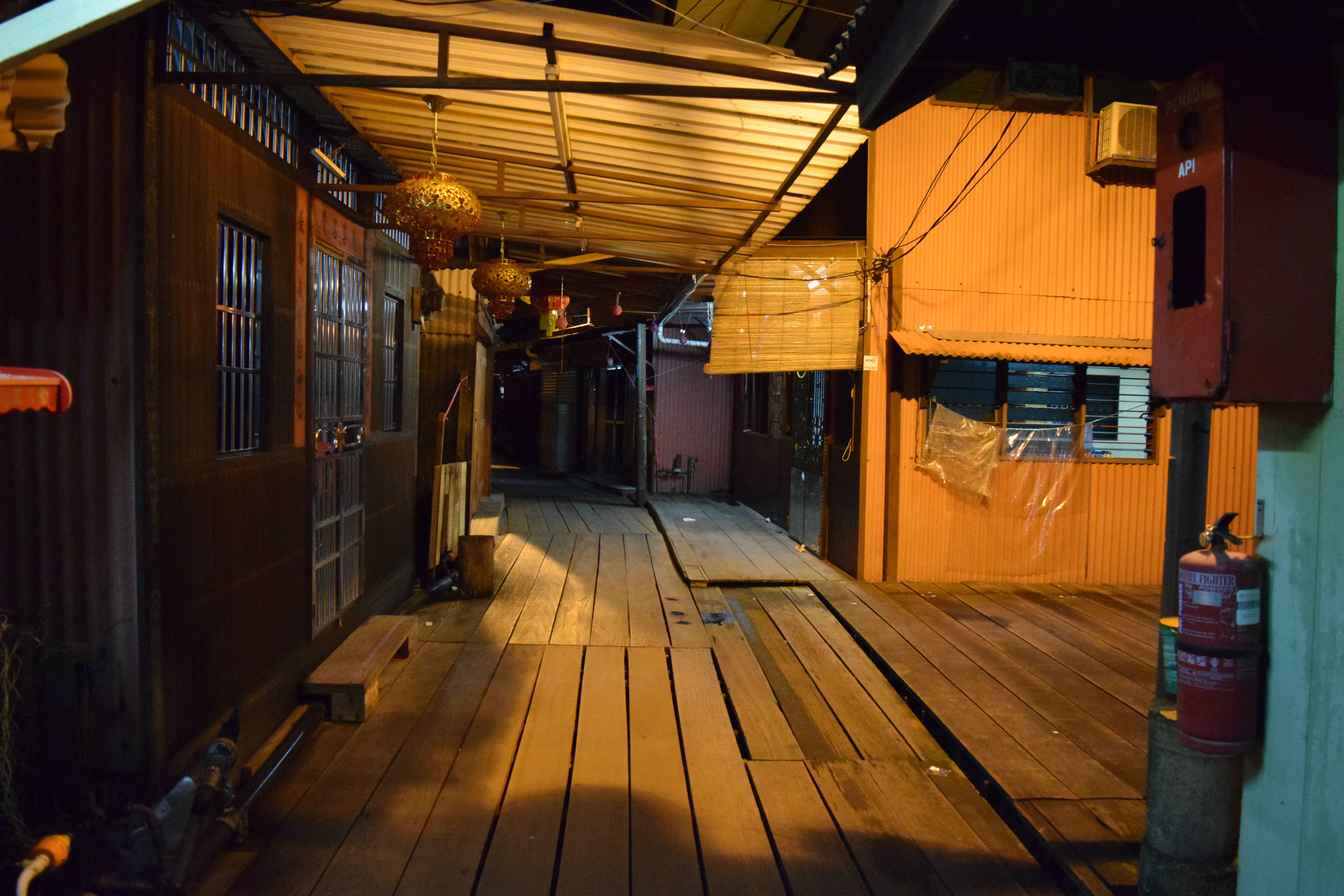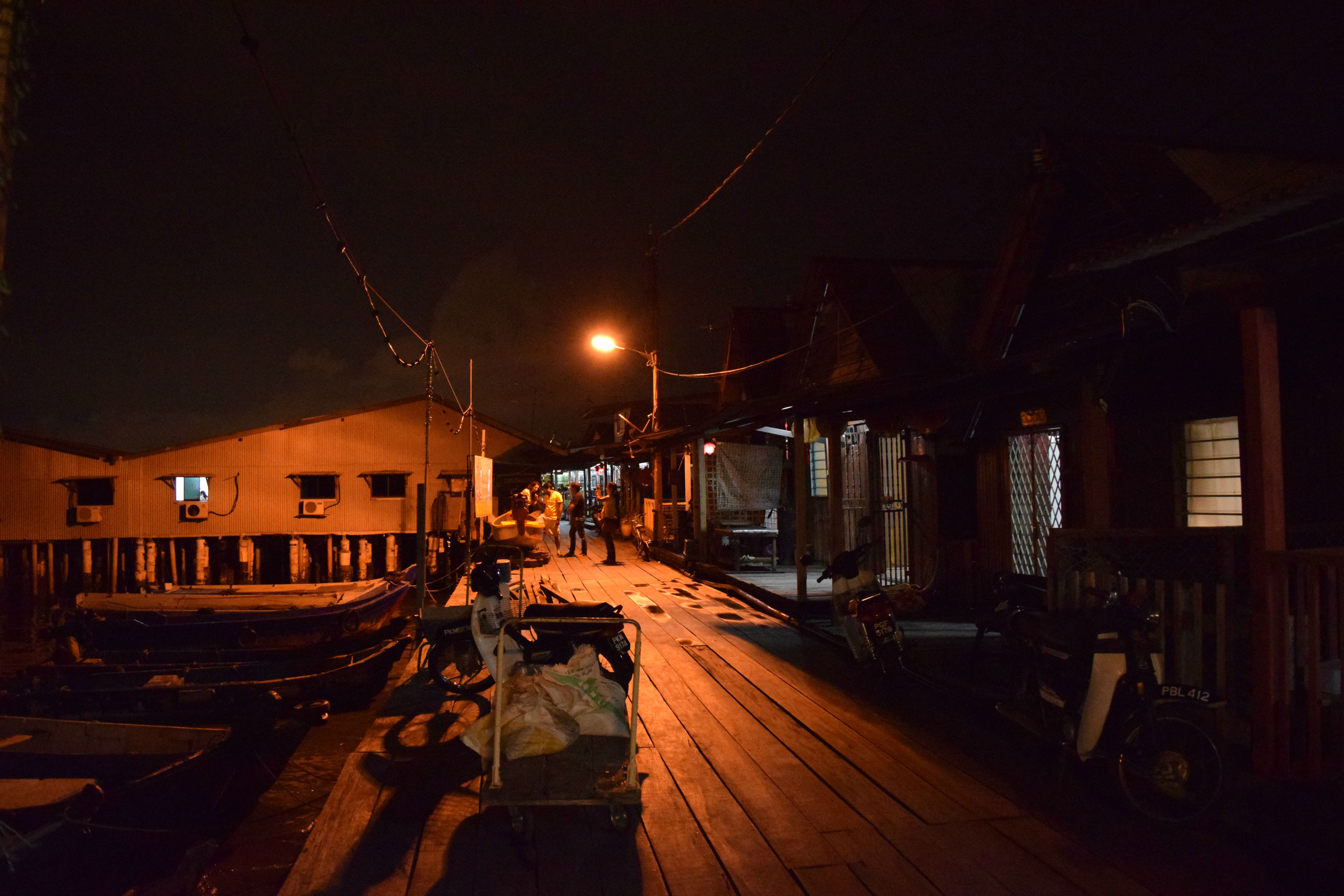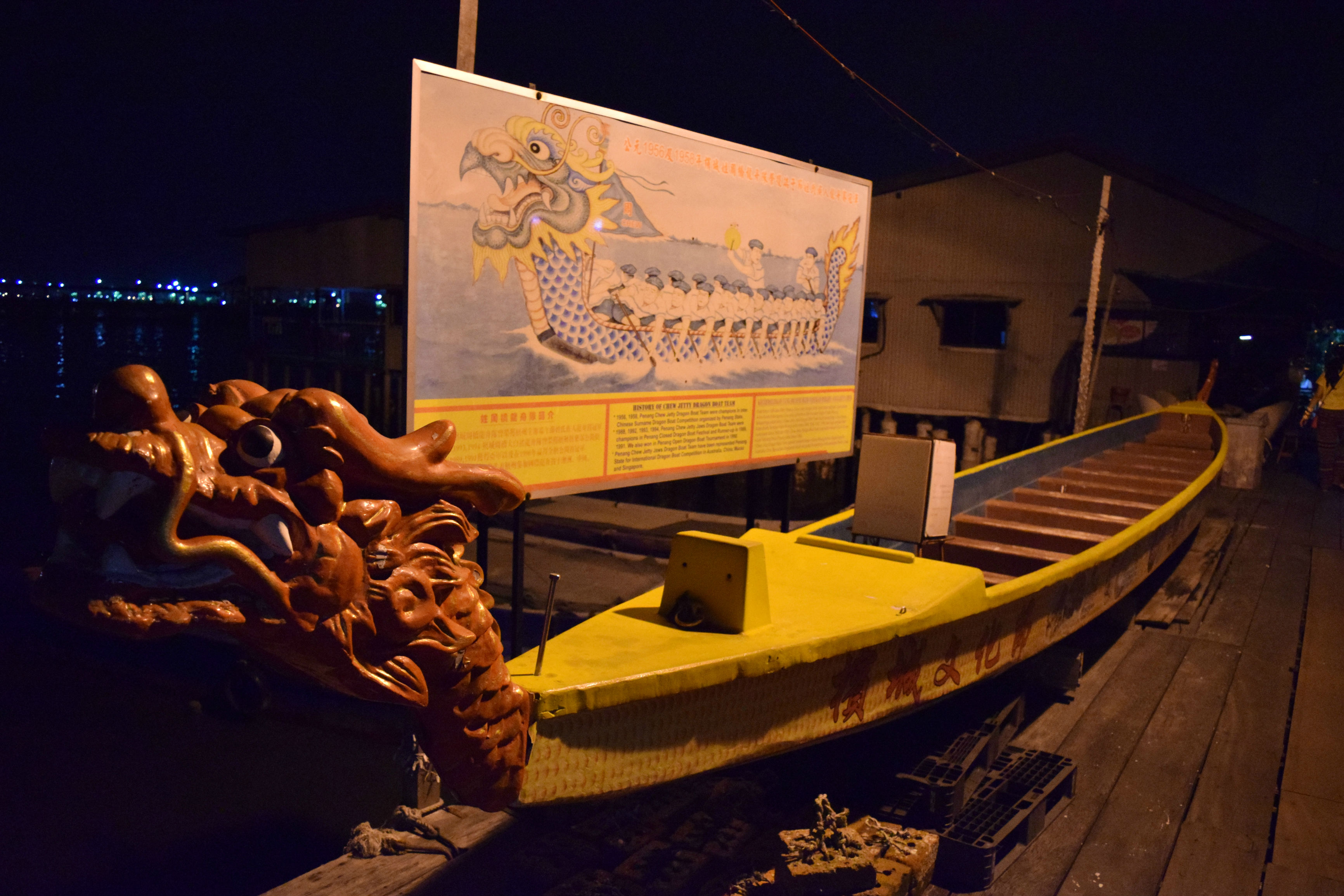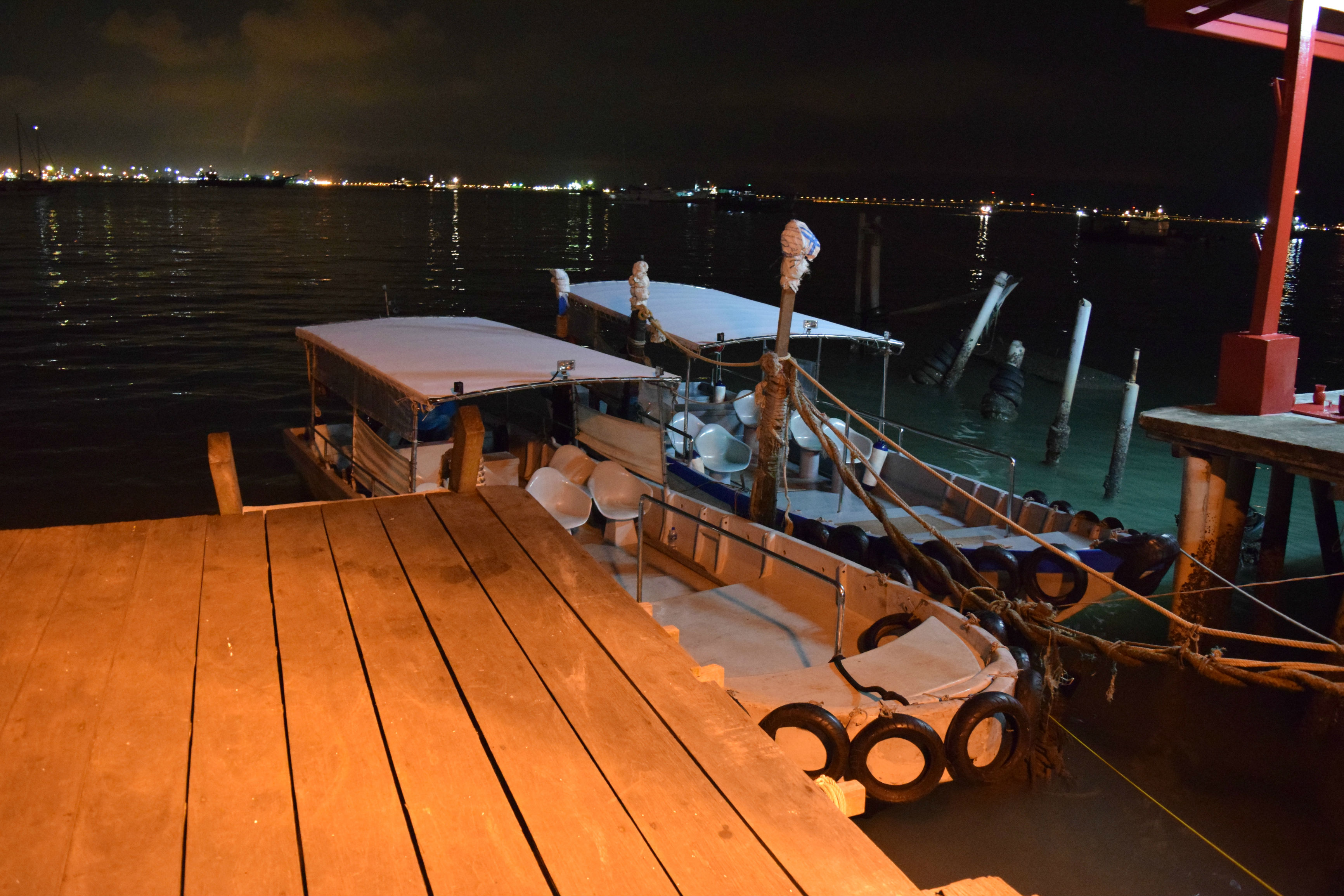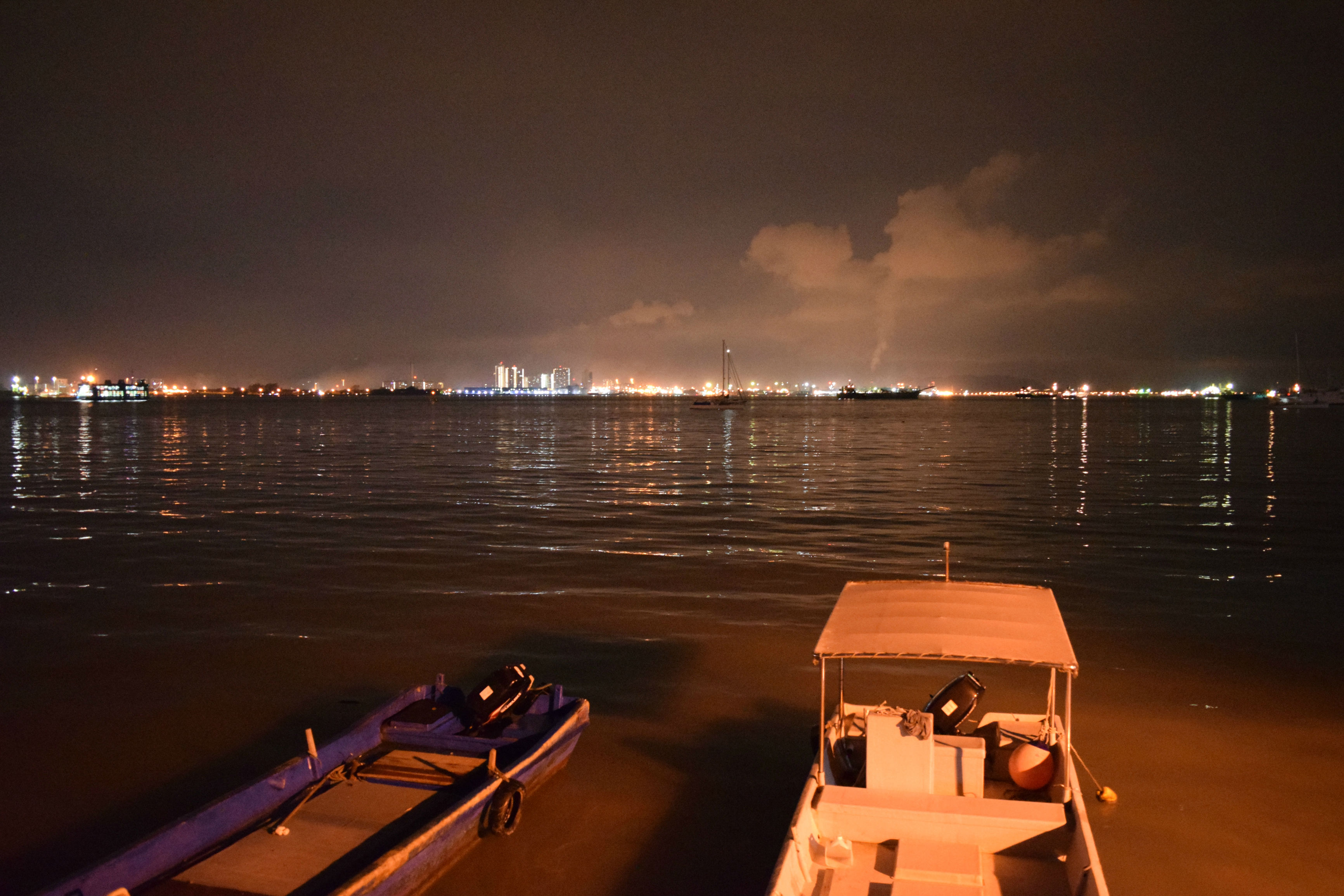 Visiting the Chew Jetty at night includes a quiet walk to the waters, giving you a panoramic view of the sea. What caught my attention was the houses that was built along the passageway.
Penang Hill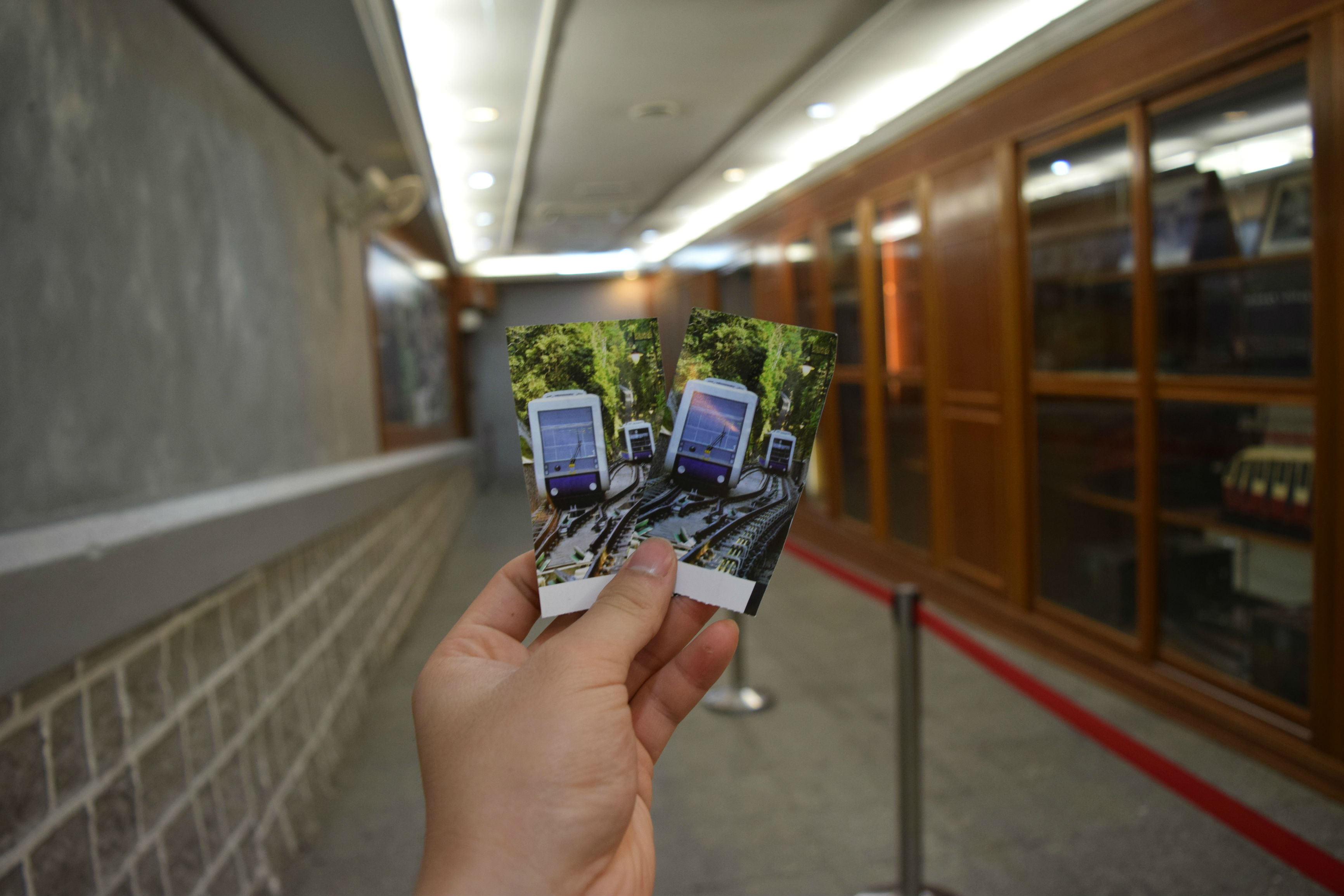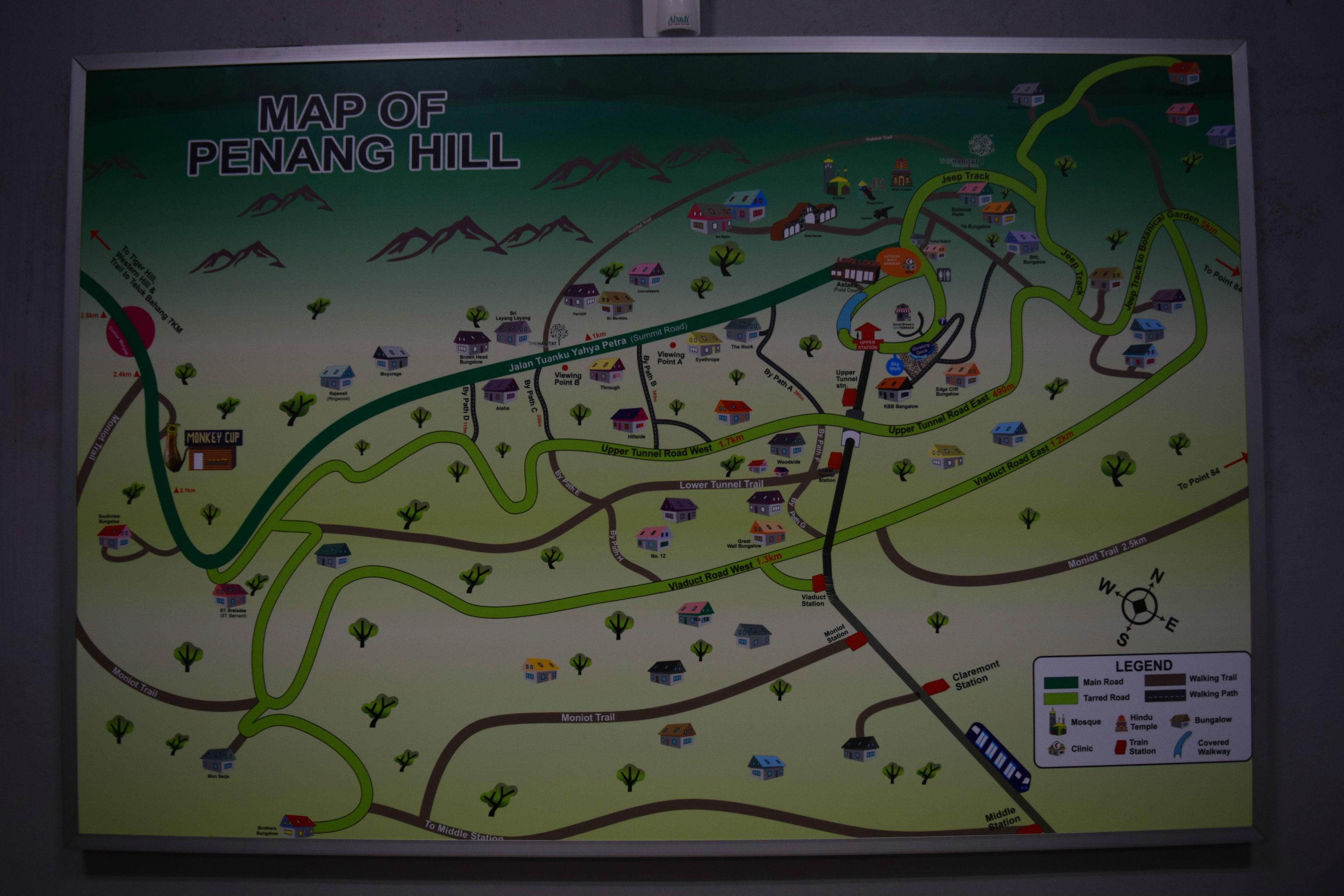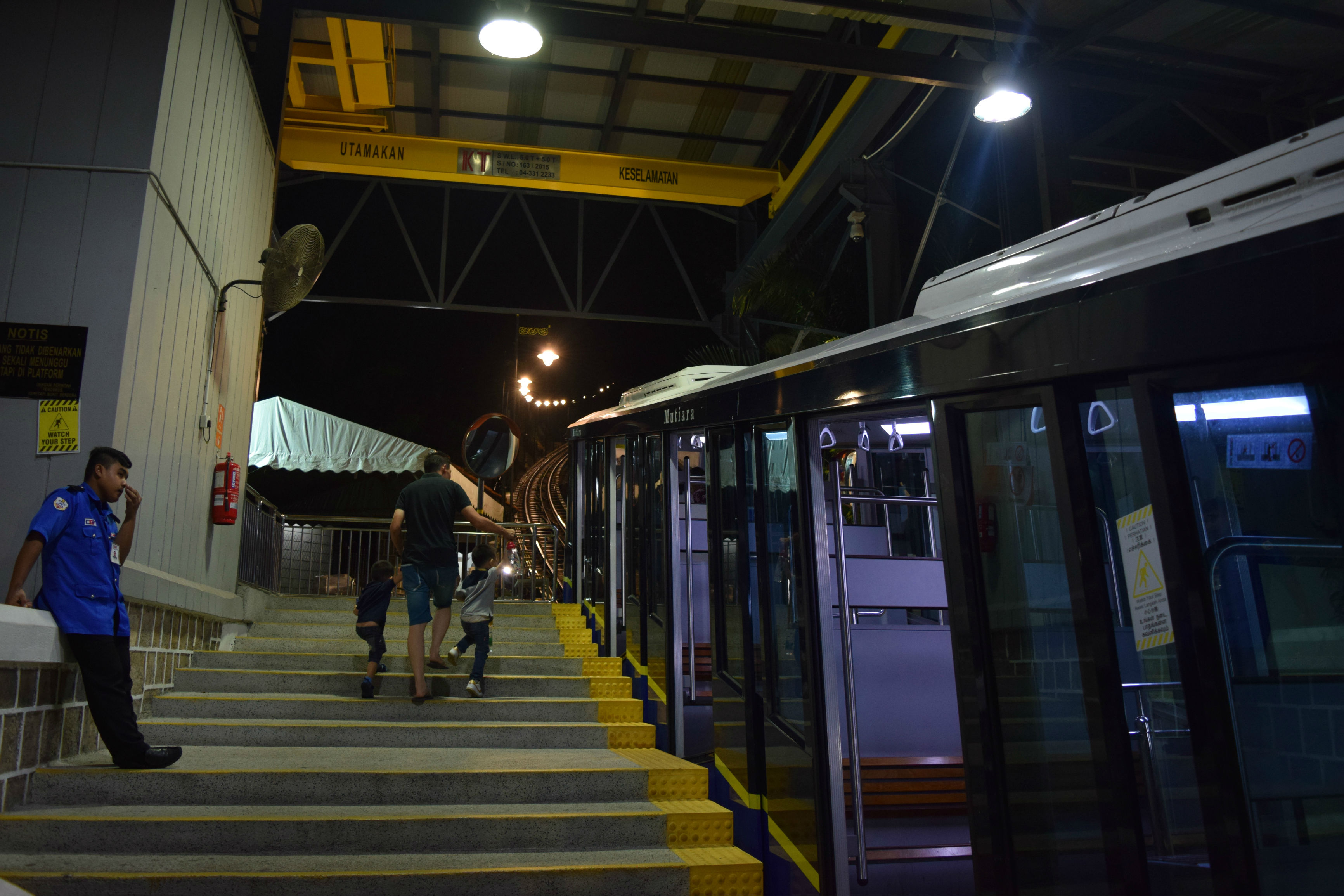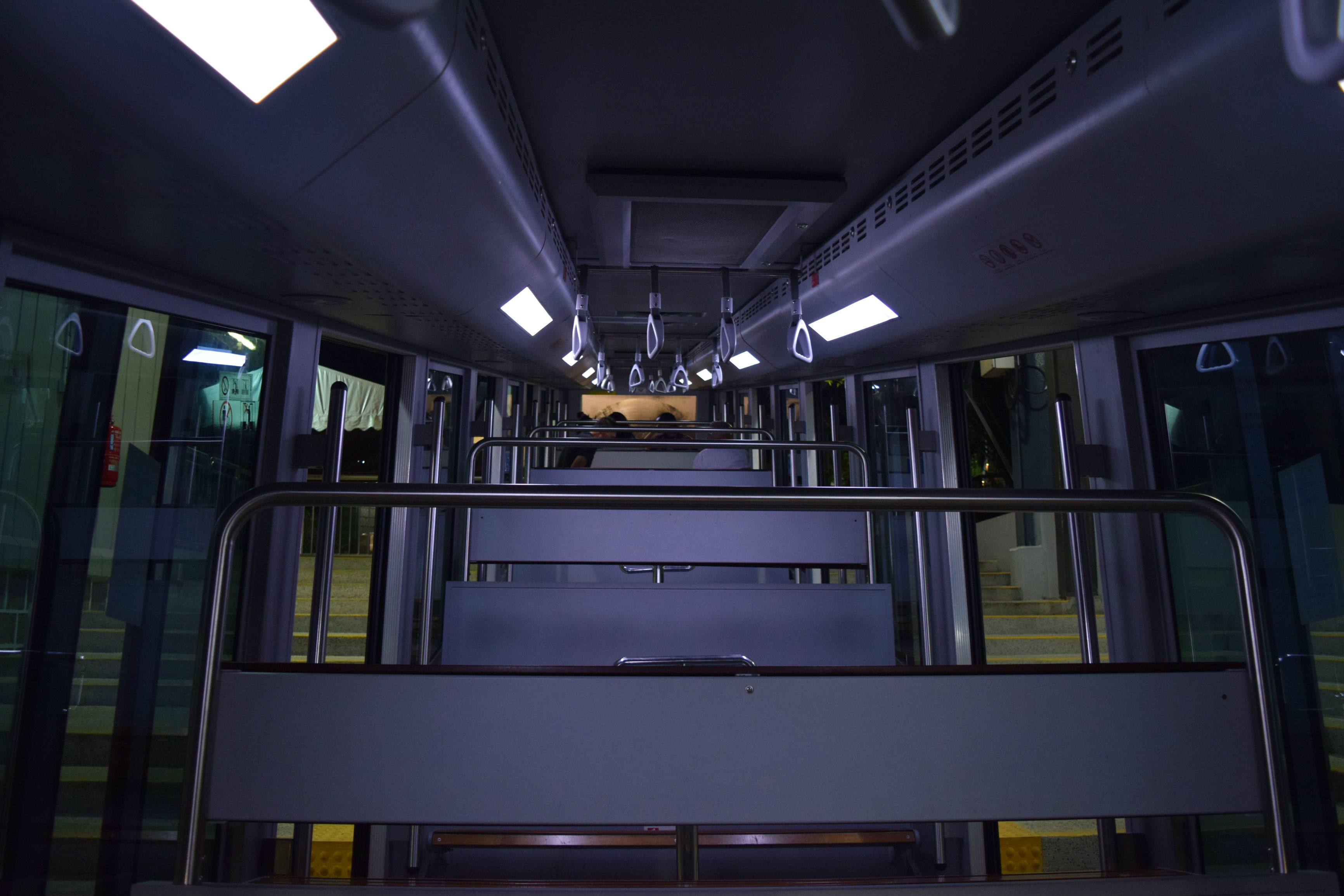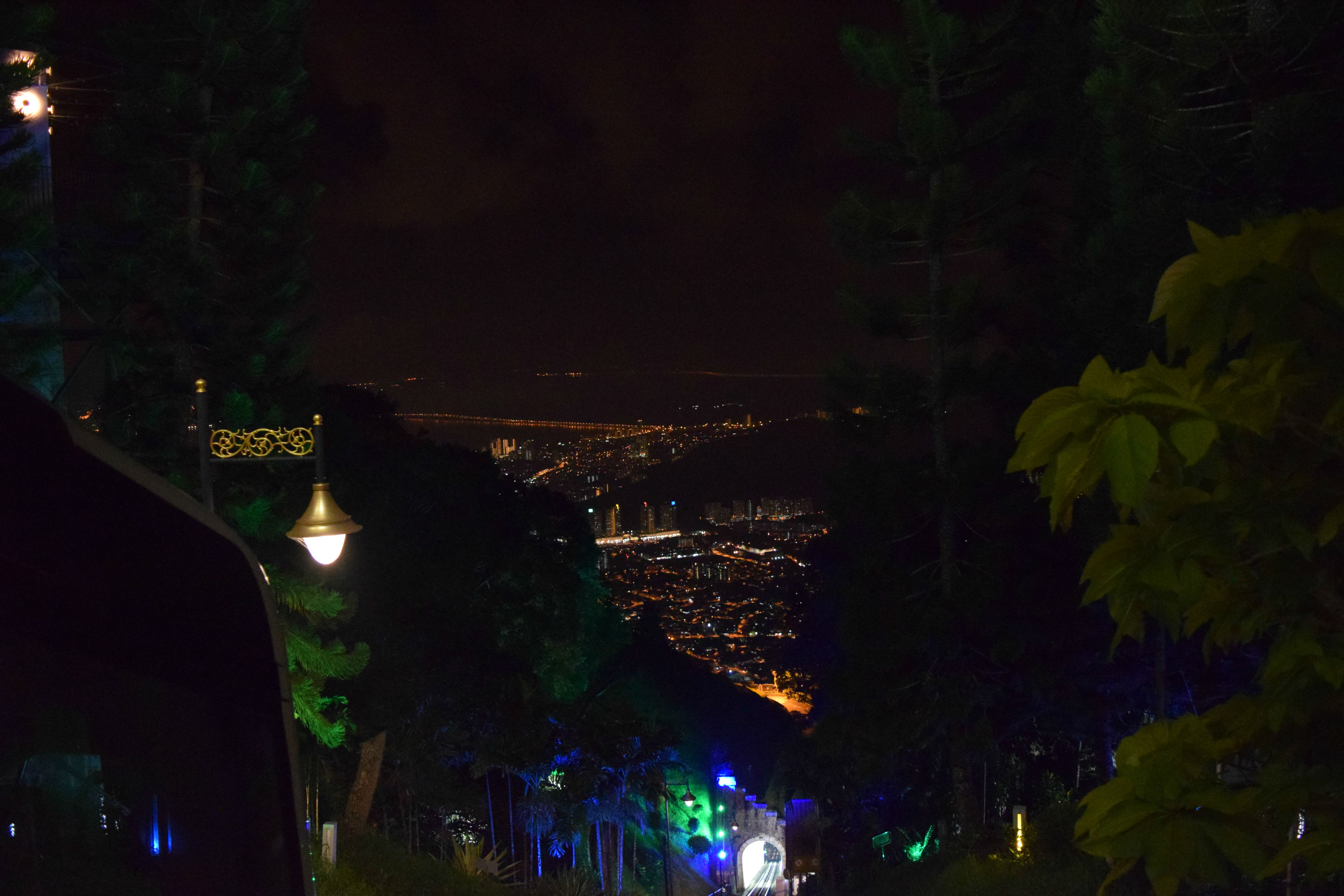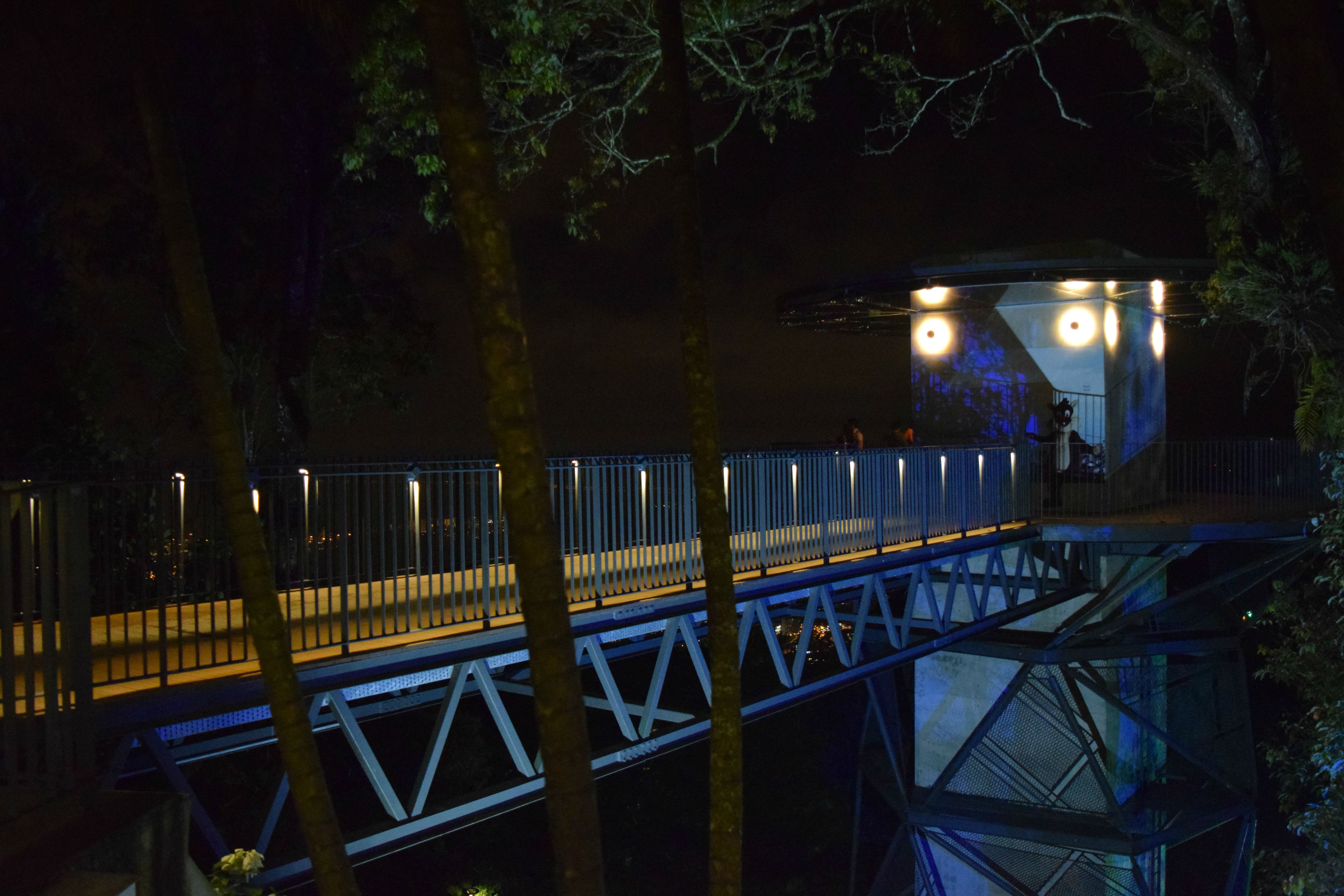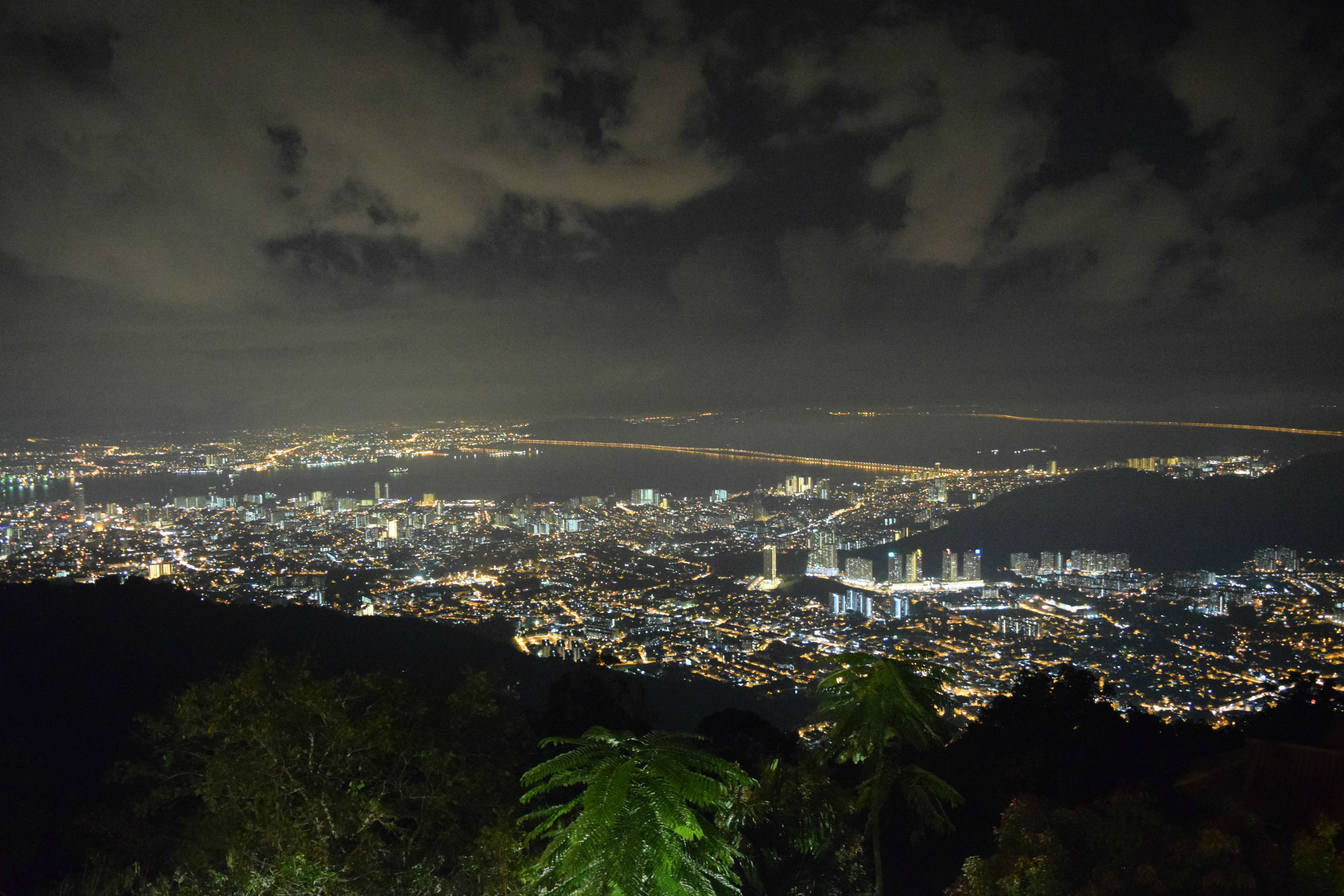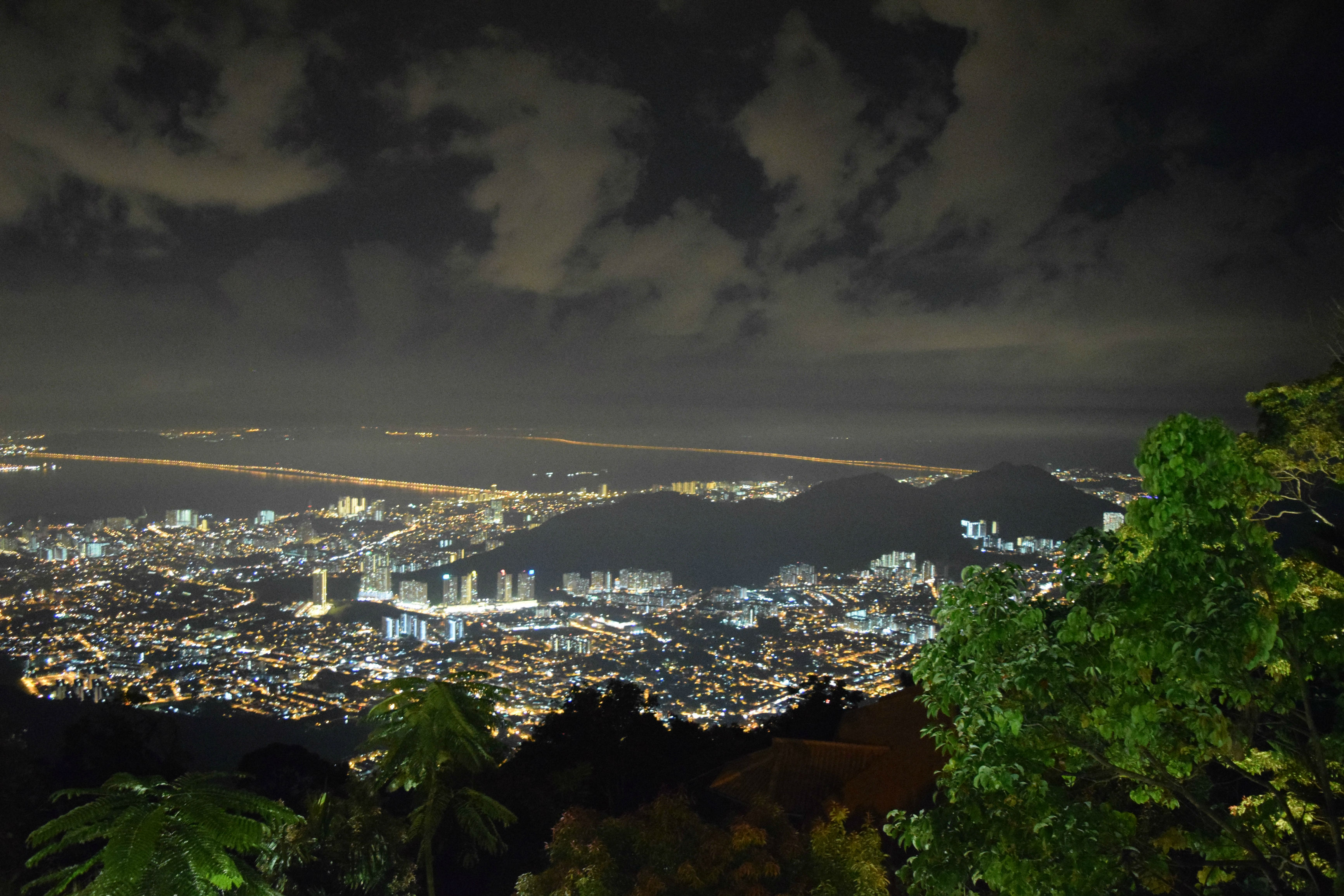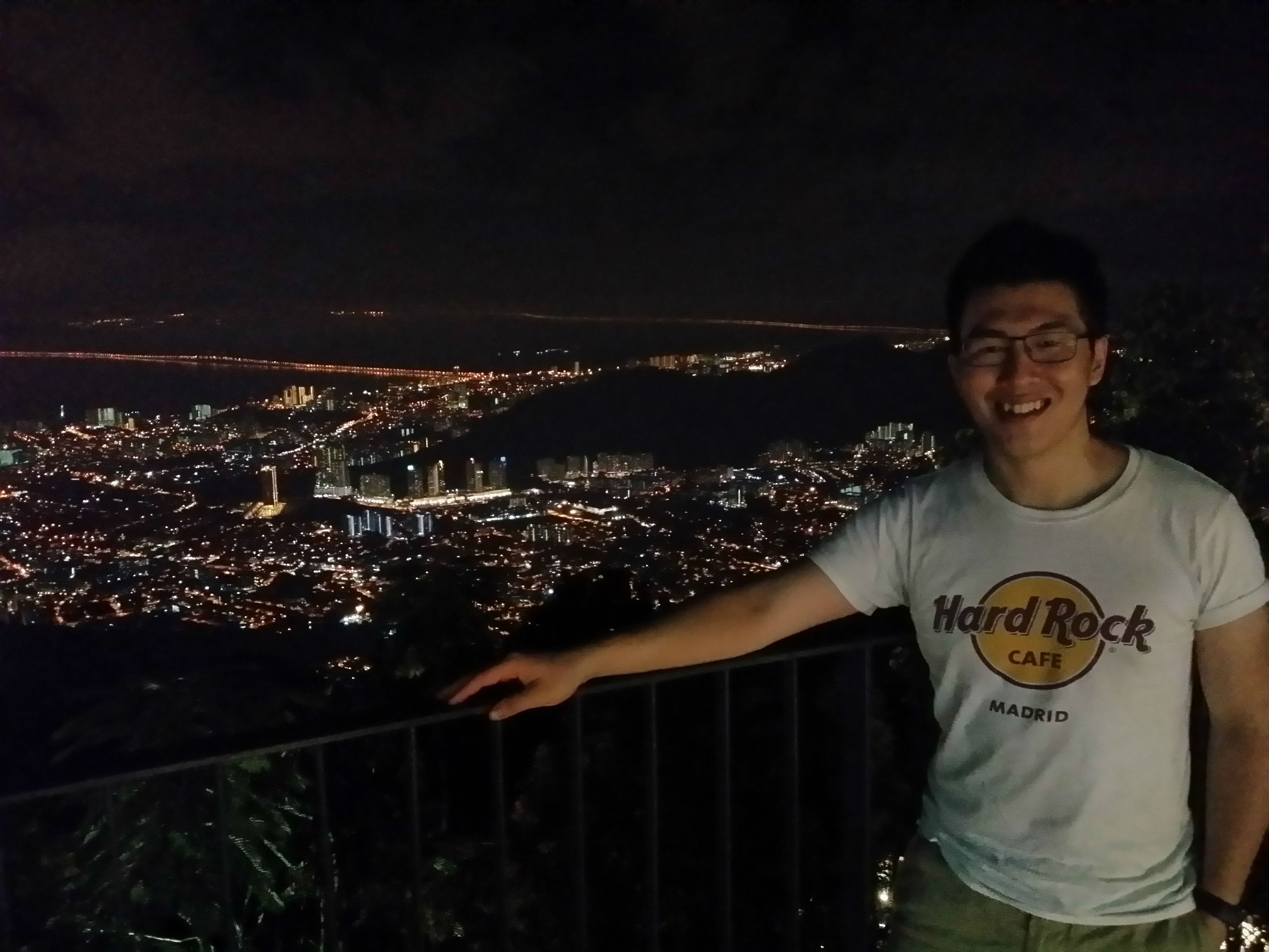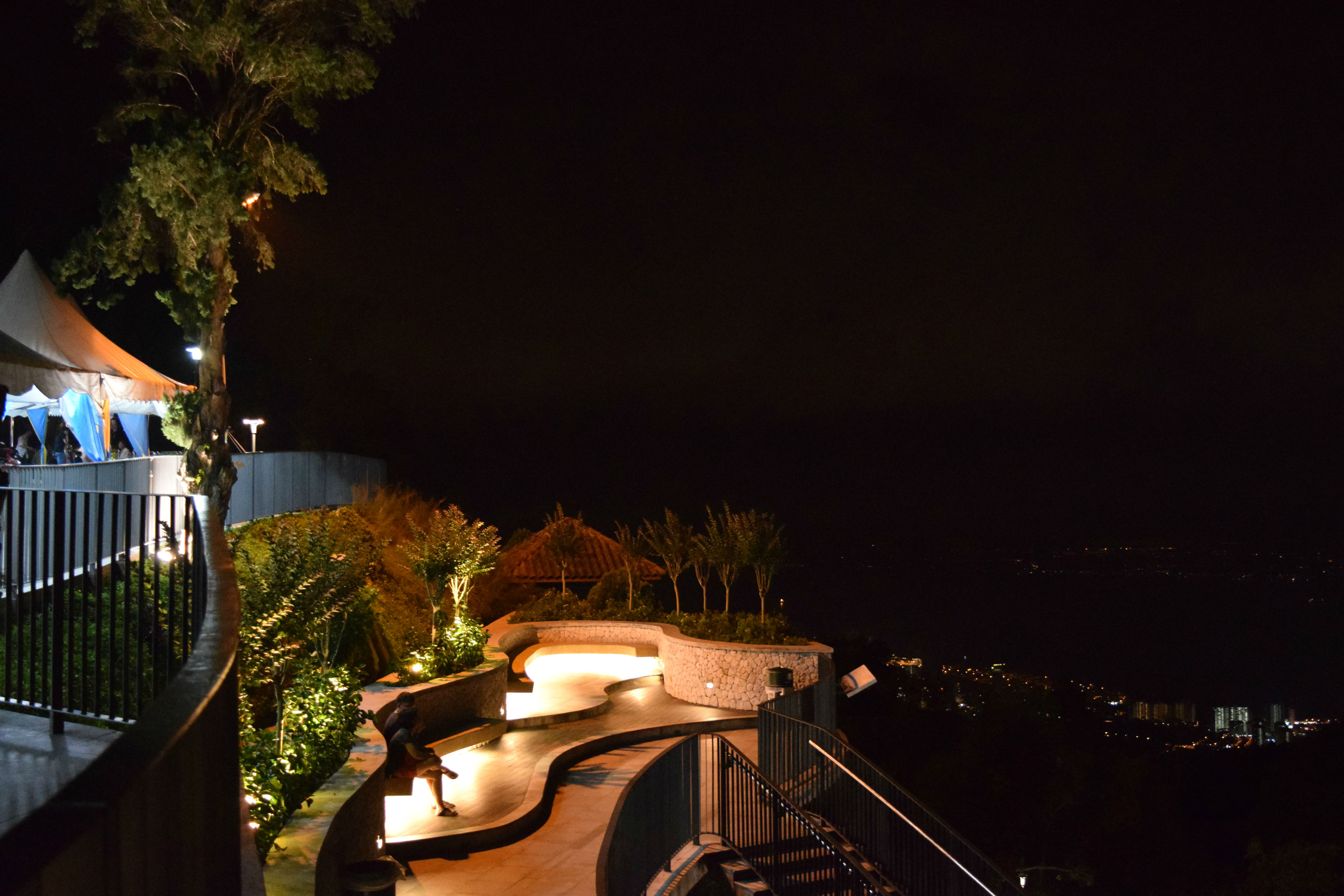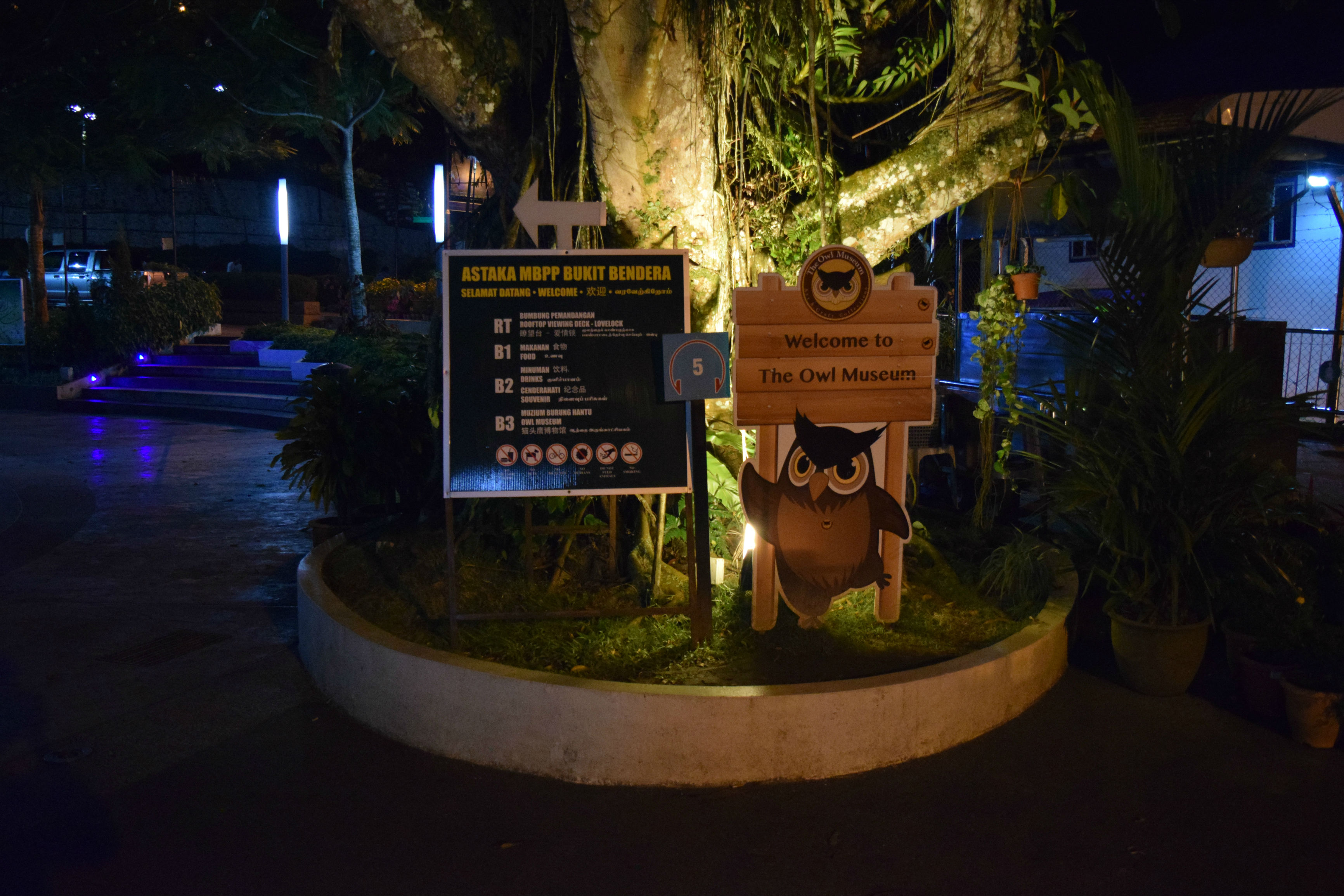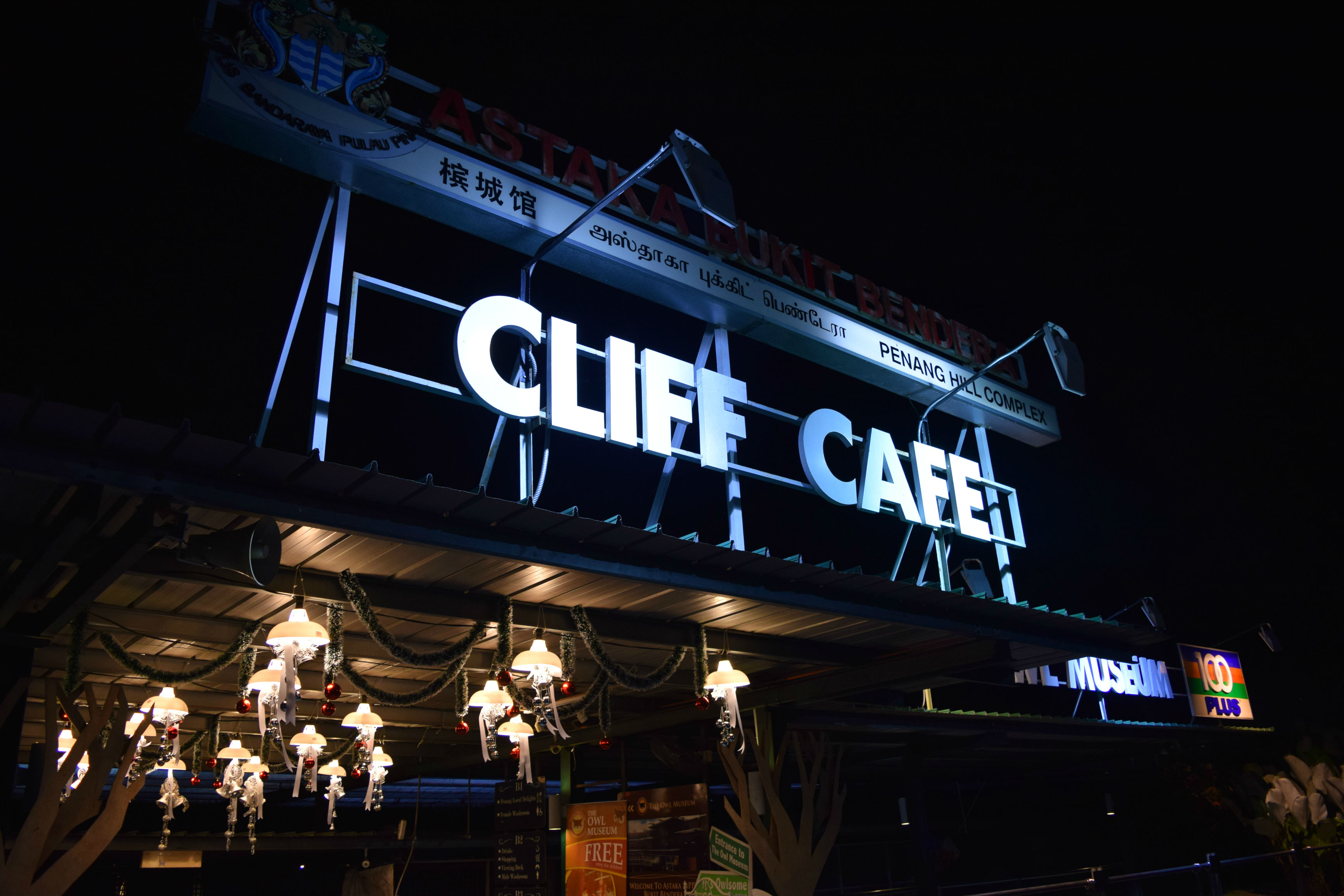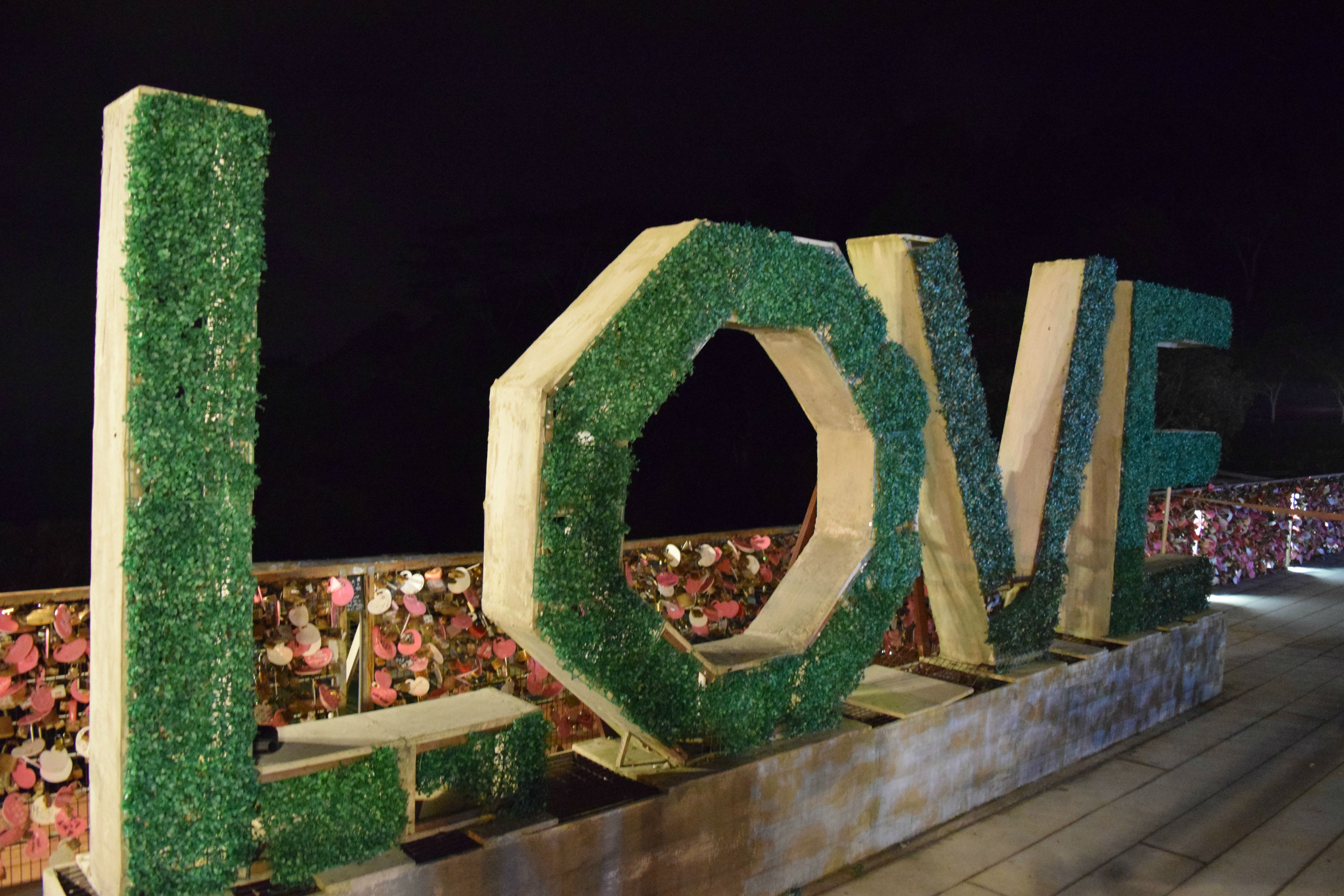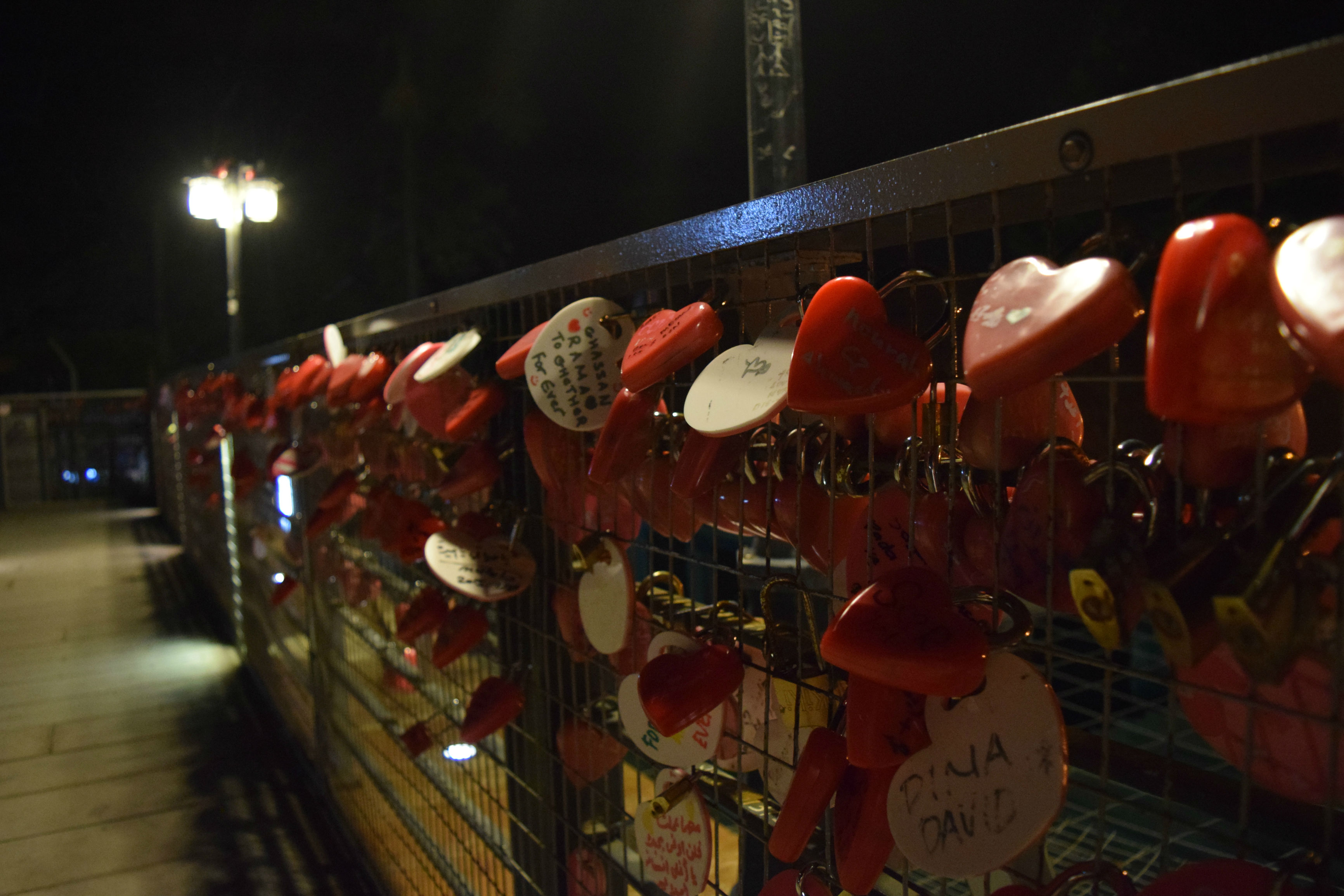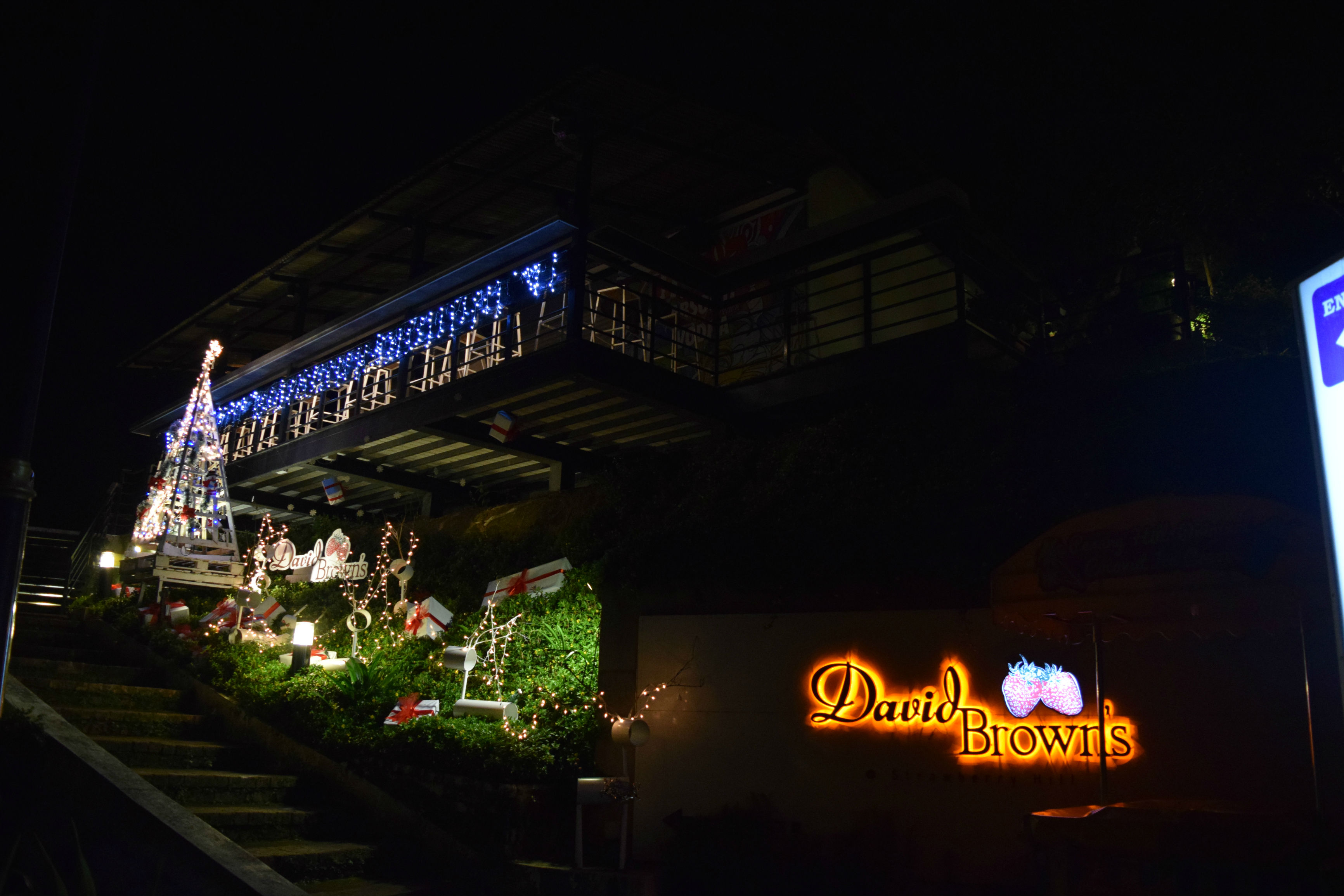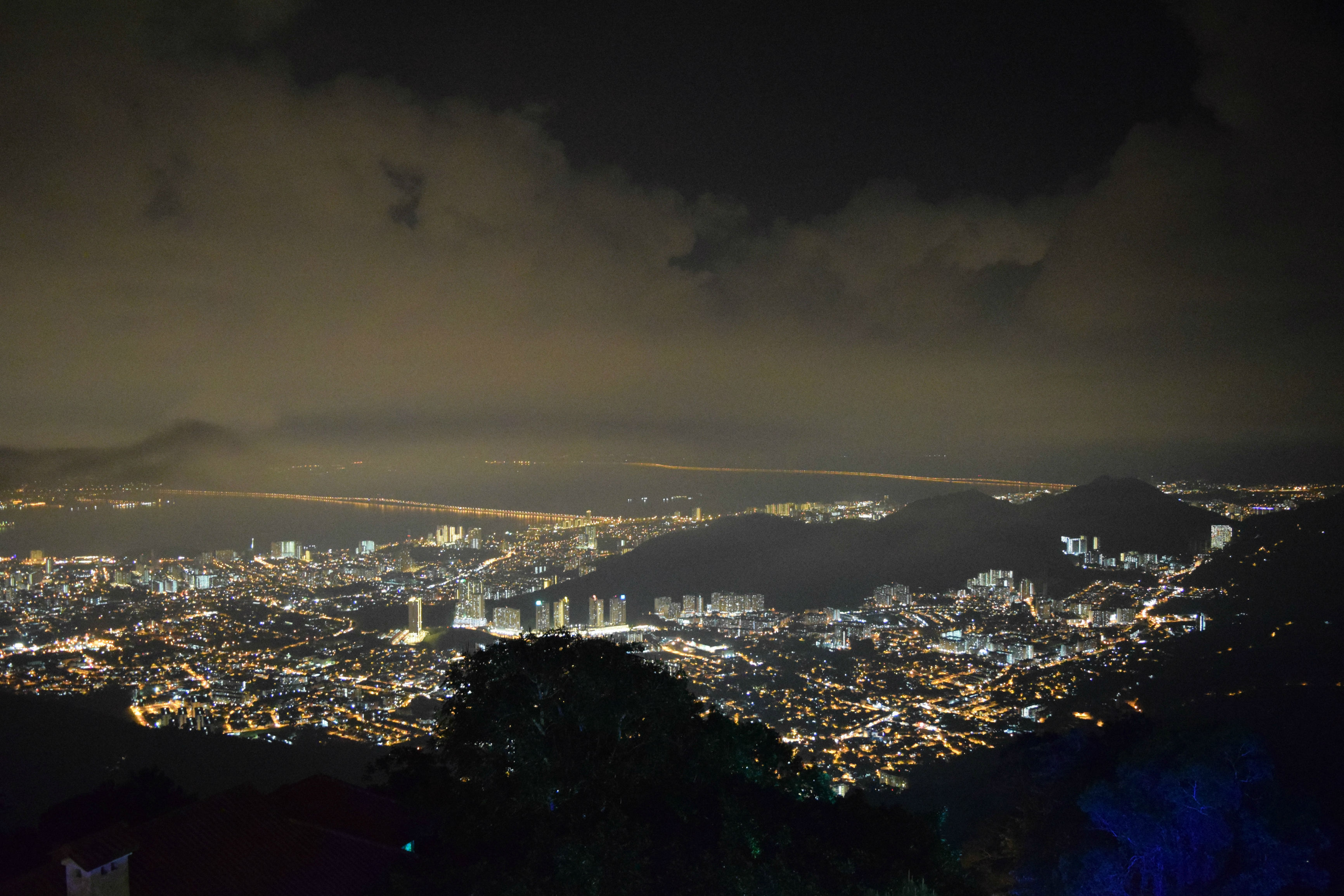 It is worth visiting the Penang Hill, only if the weather permits. You may need to take a funicular (can be hiked during the day-time) that costs between RM3 – RM10 per adult (return journey), depending on your nationality. Malaysians are entitled to reduced fares.
The view over Penang island and bridges were awesome and breath-taking. You will also find restaurants and love locks above Penang Hill too.
Penang National Park & Monkey Beach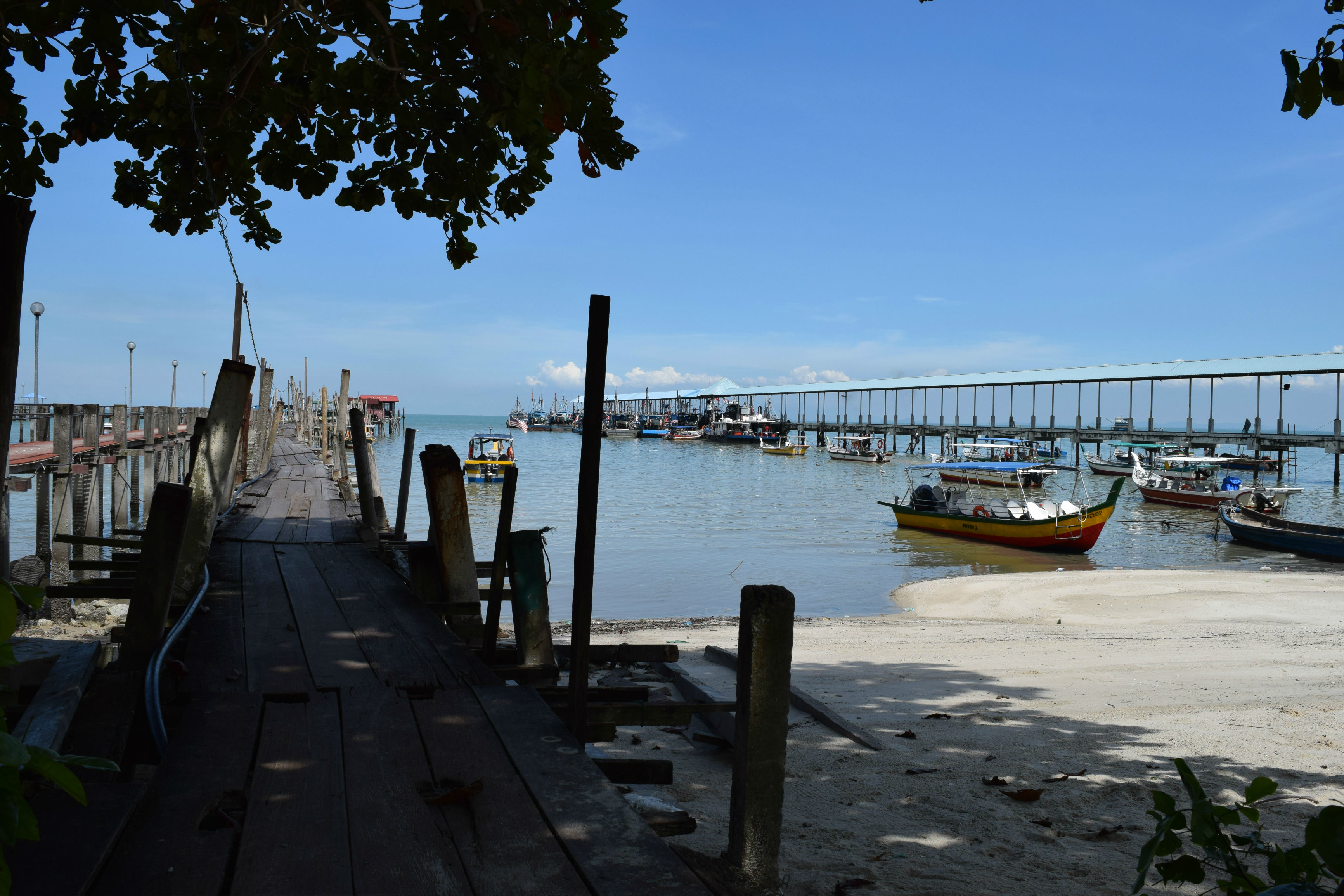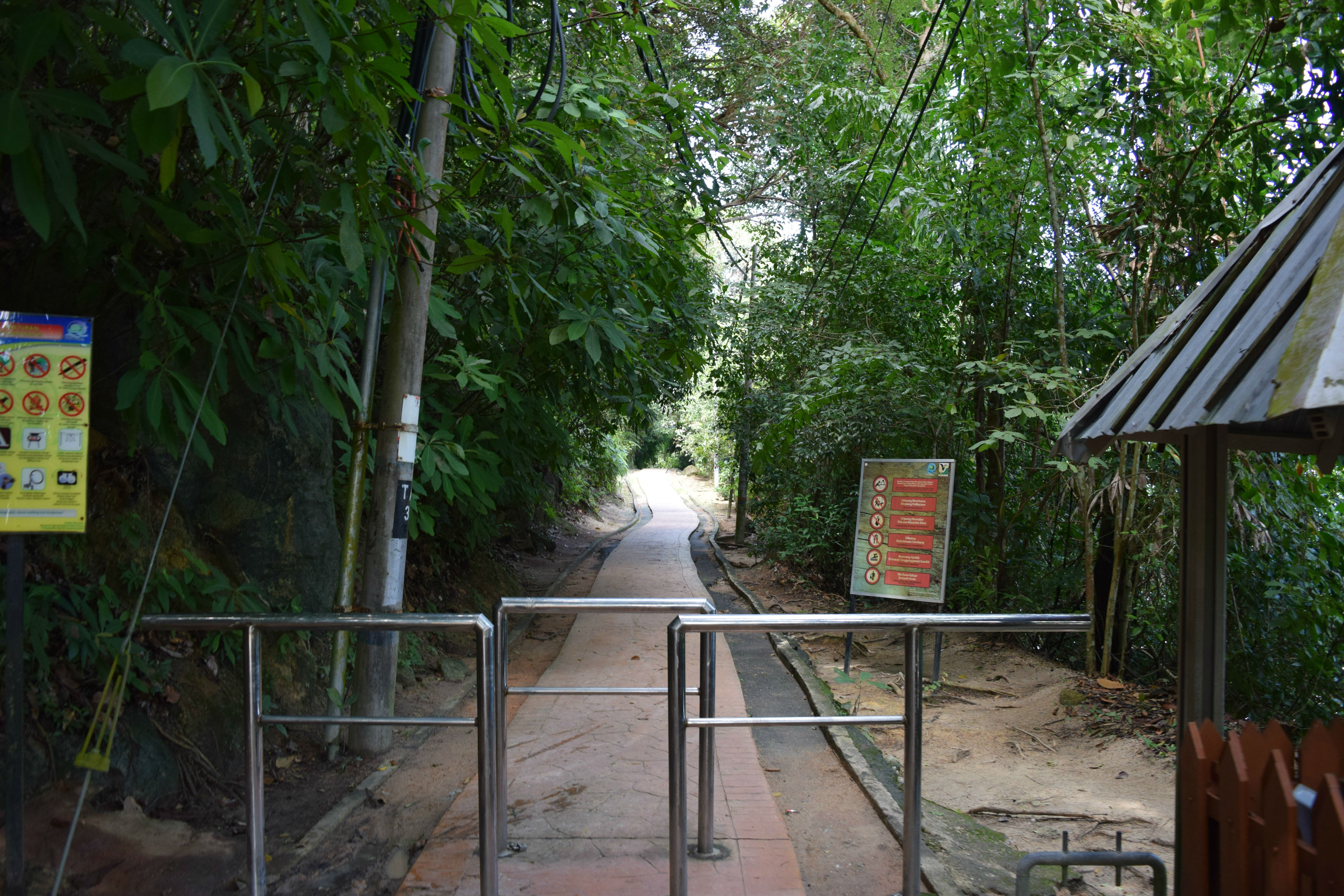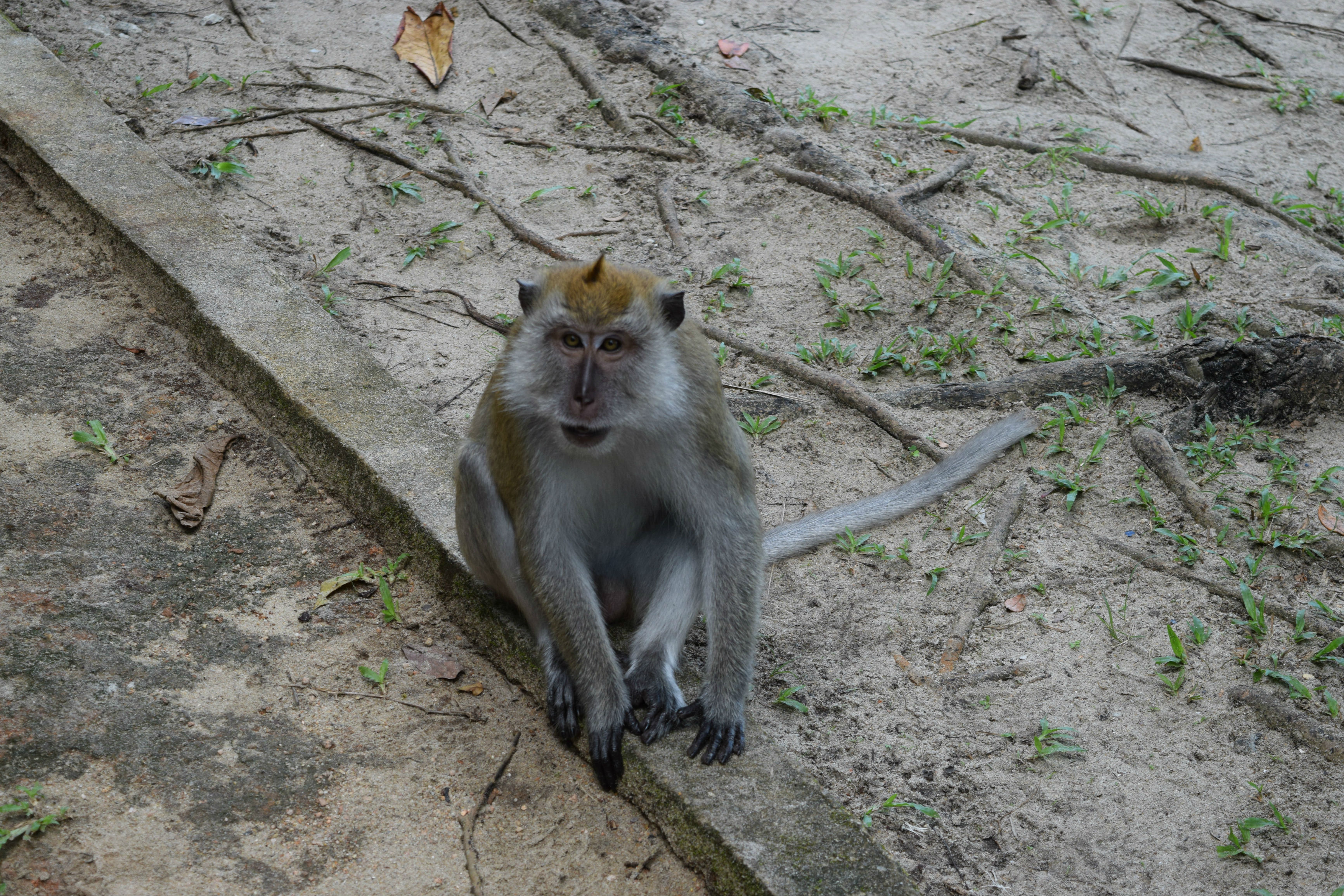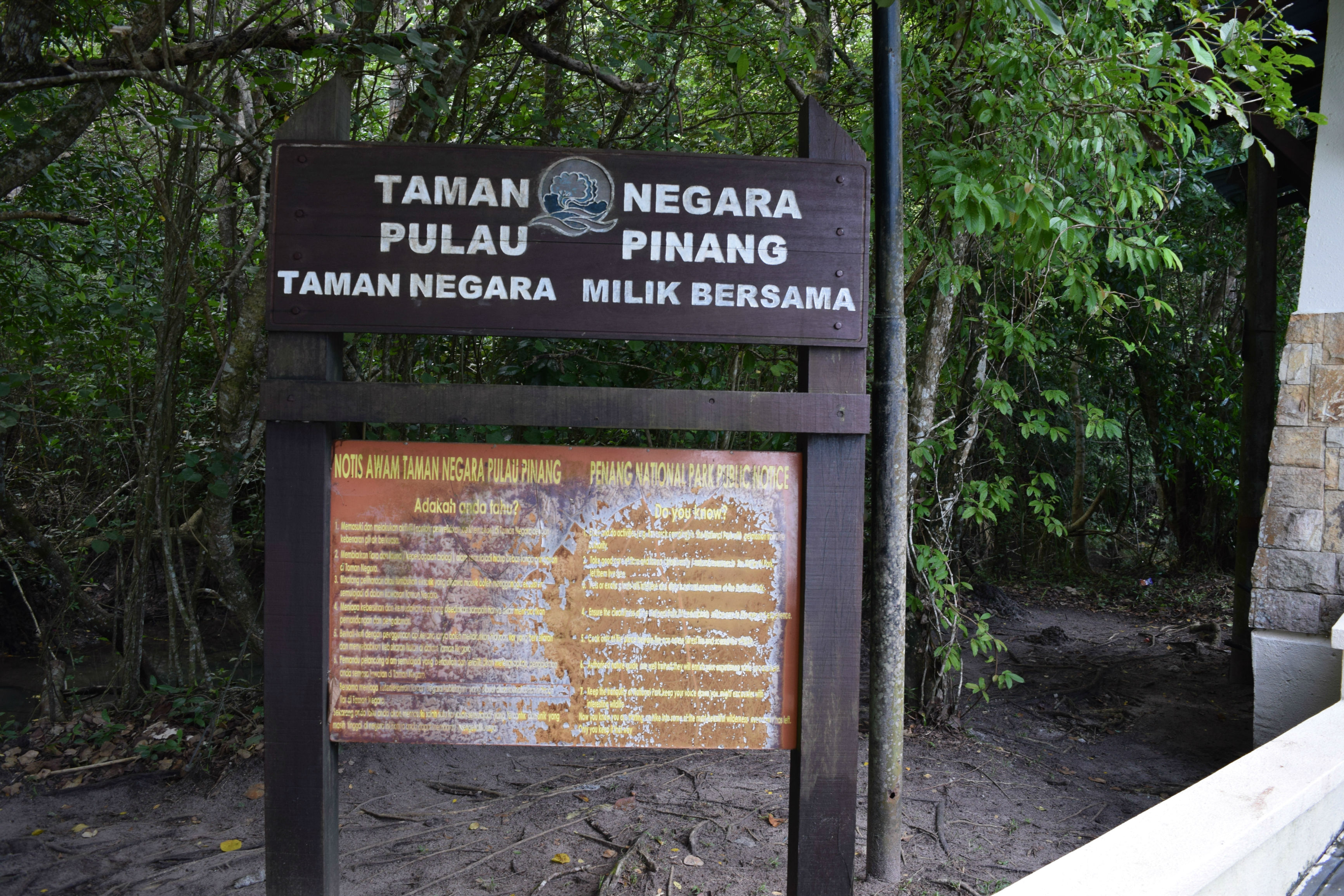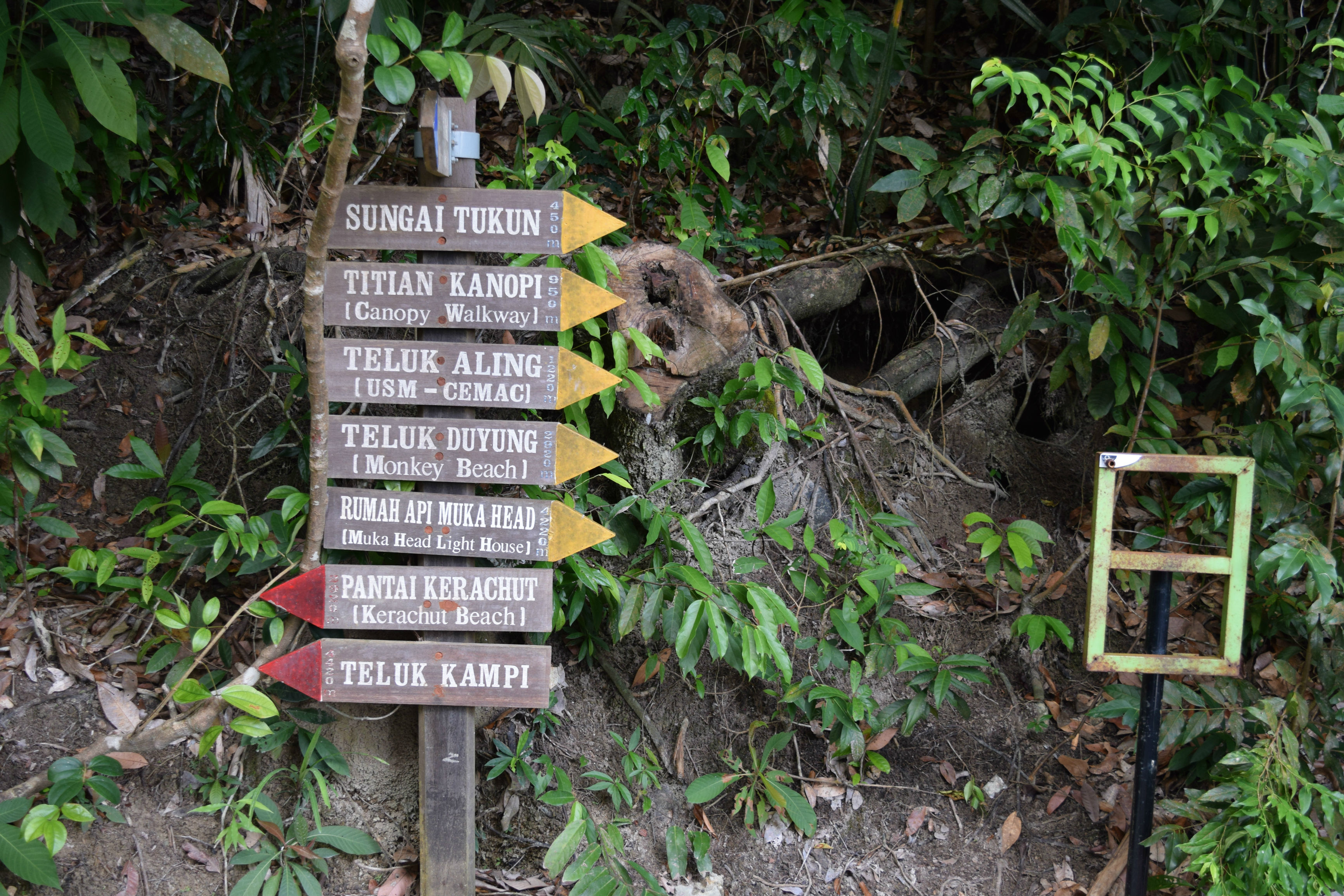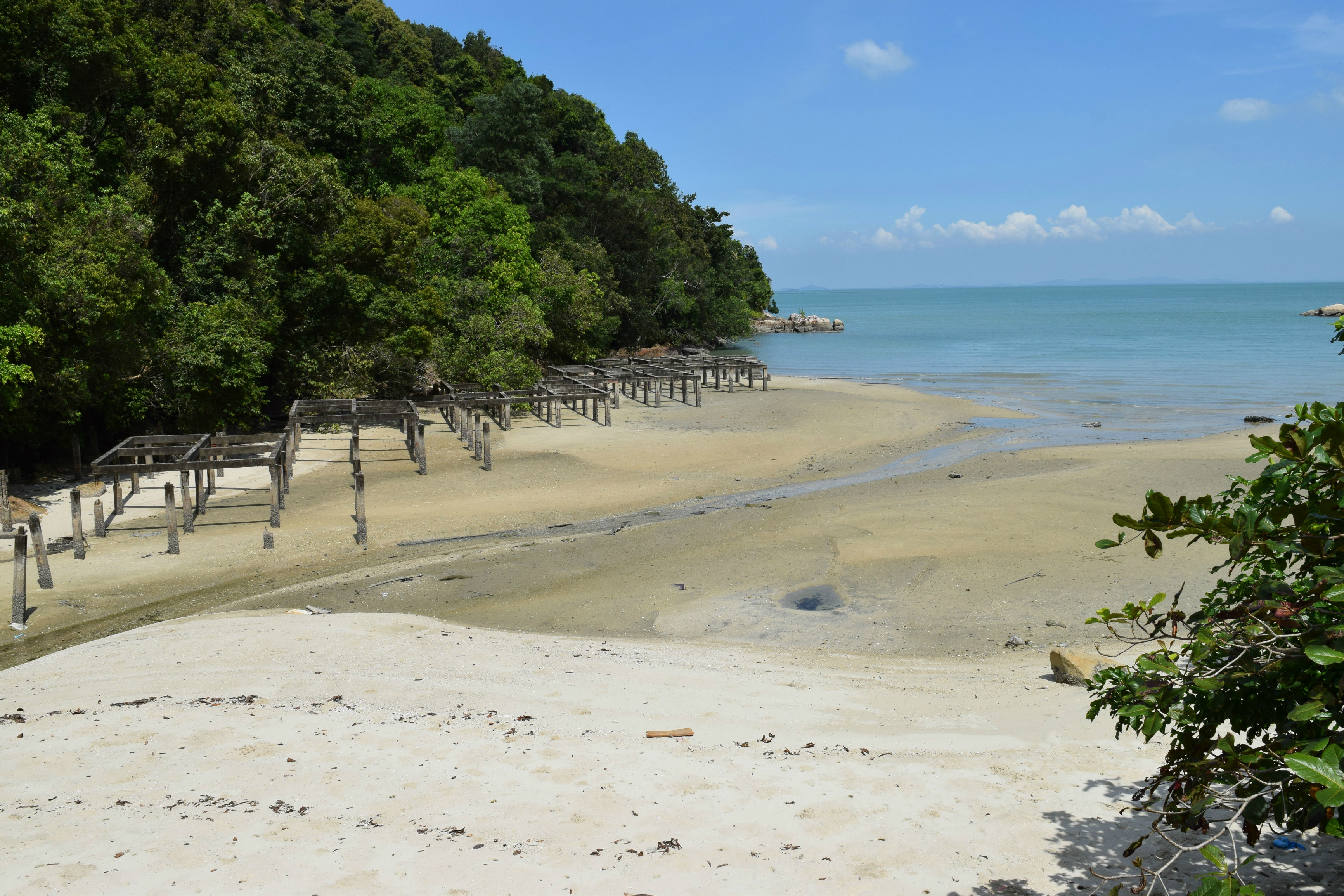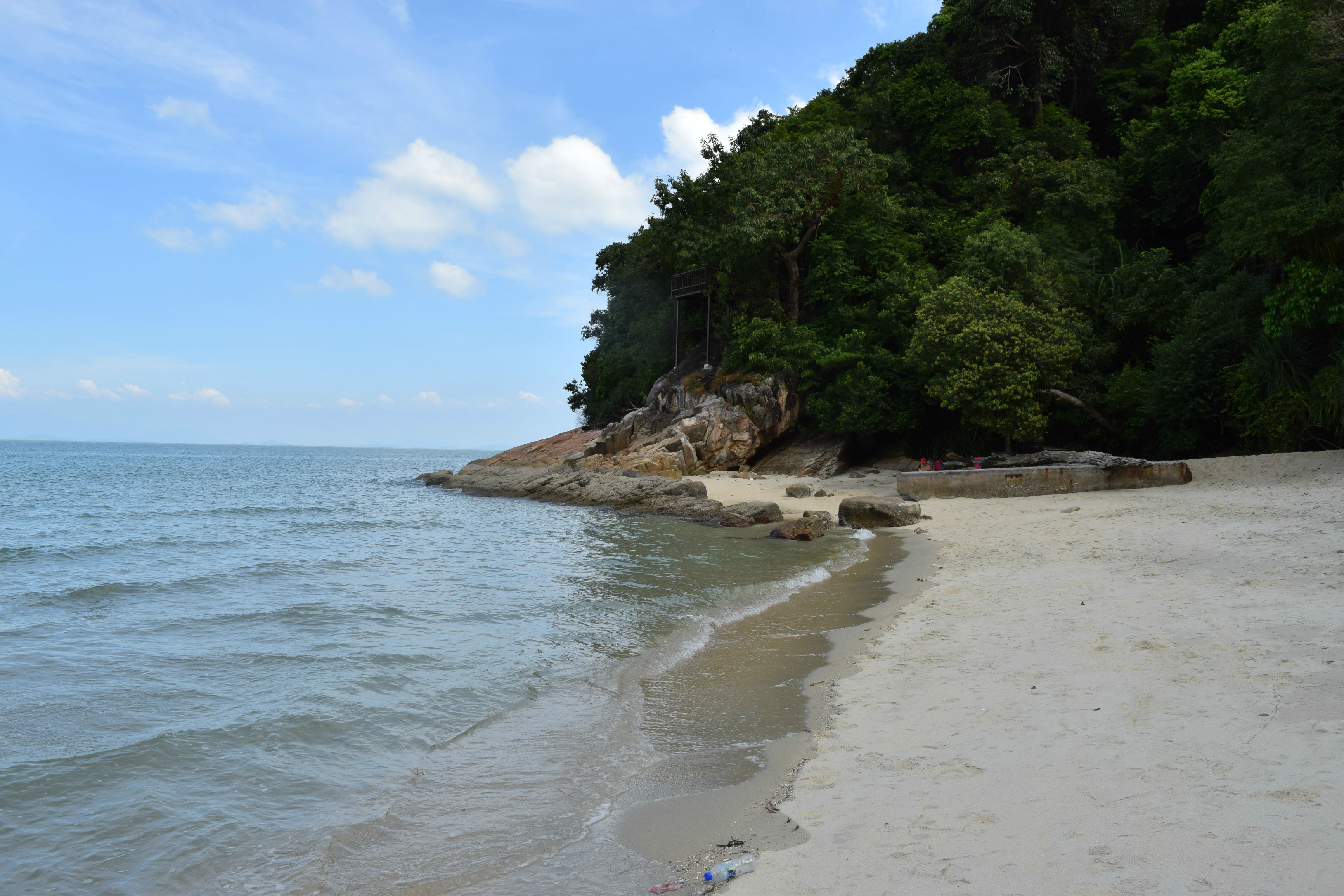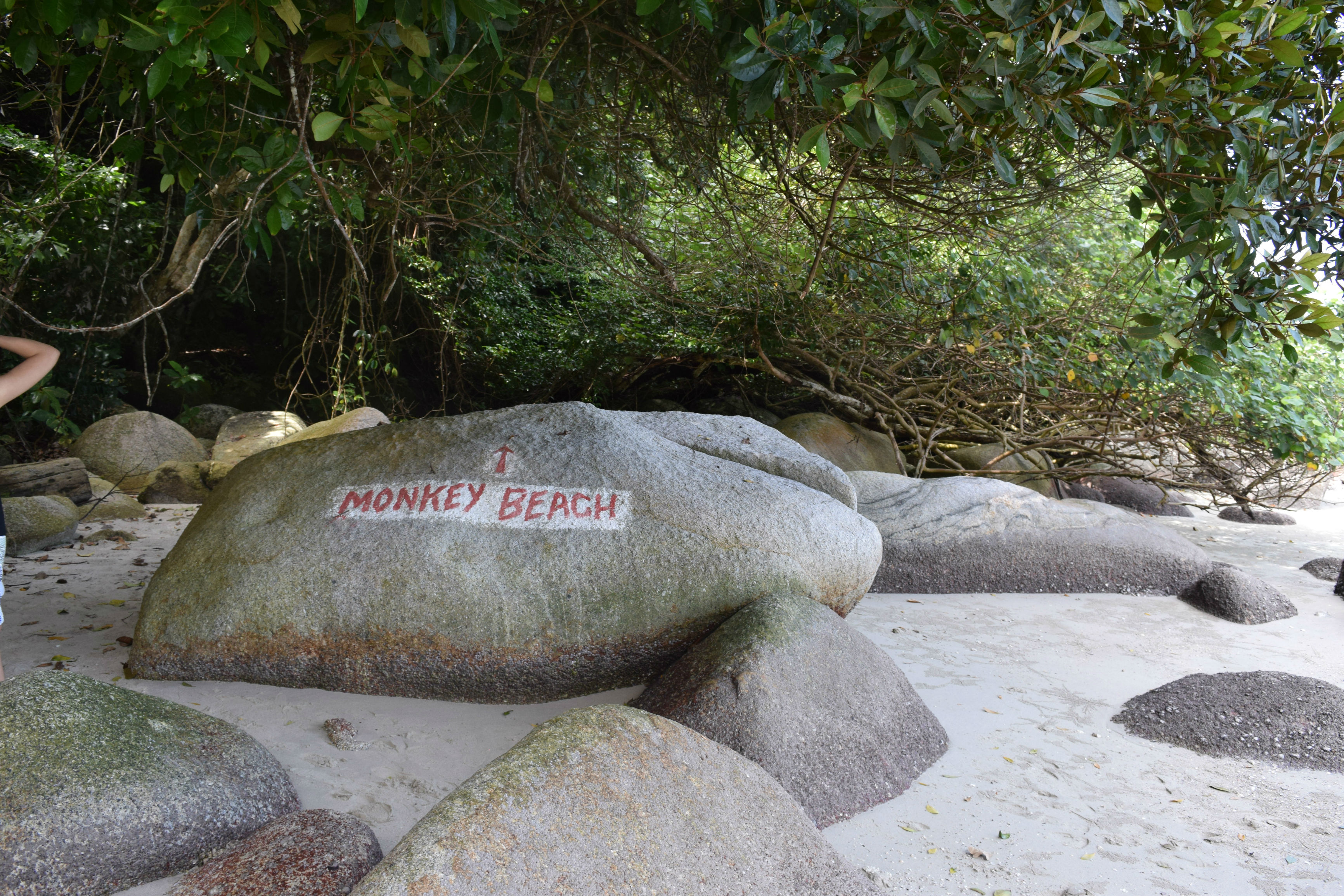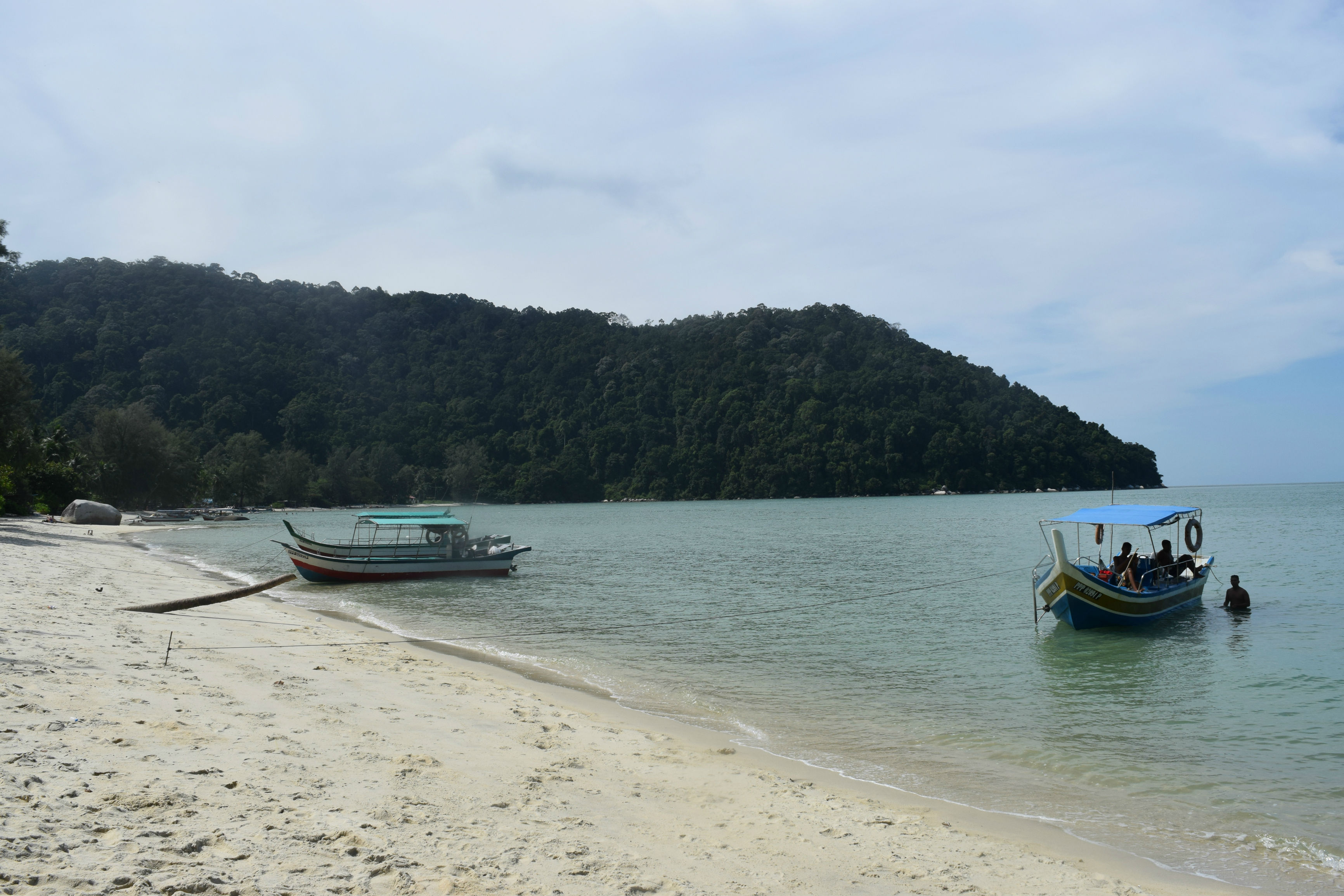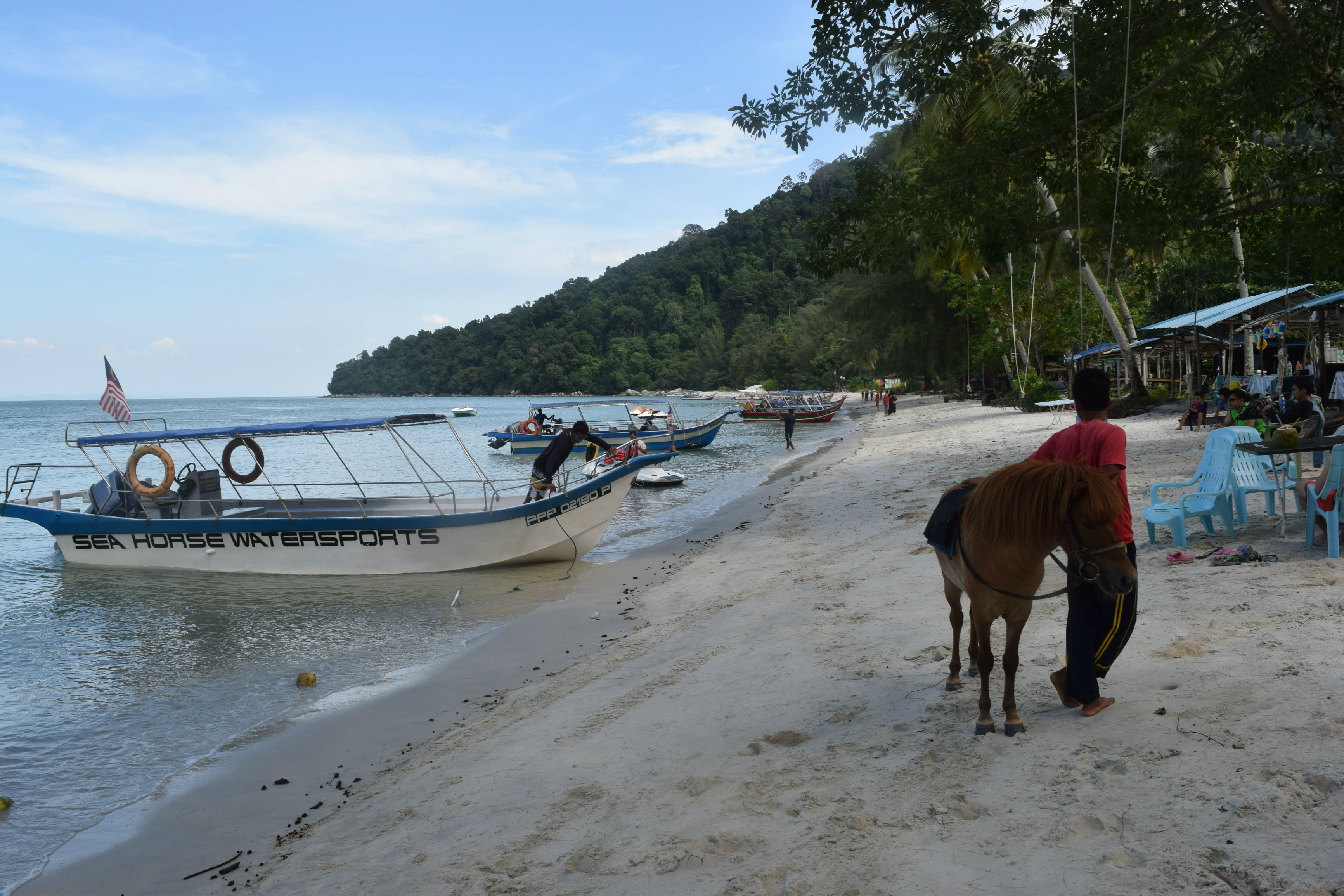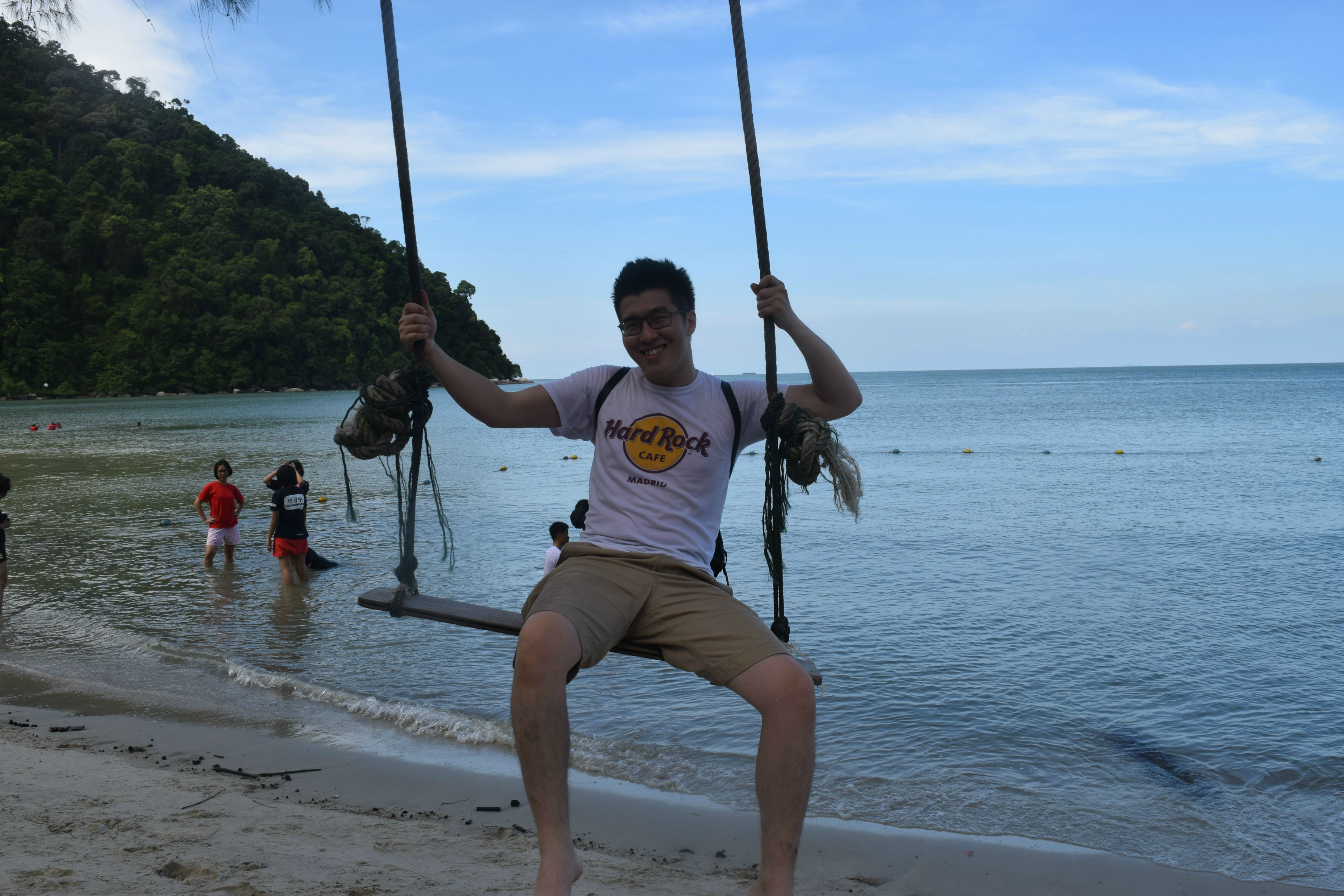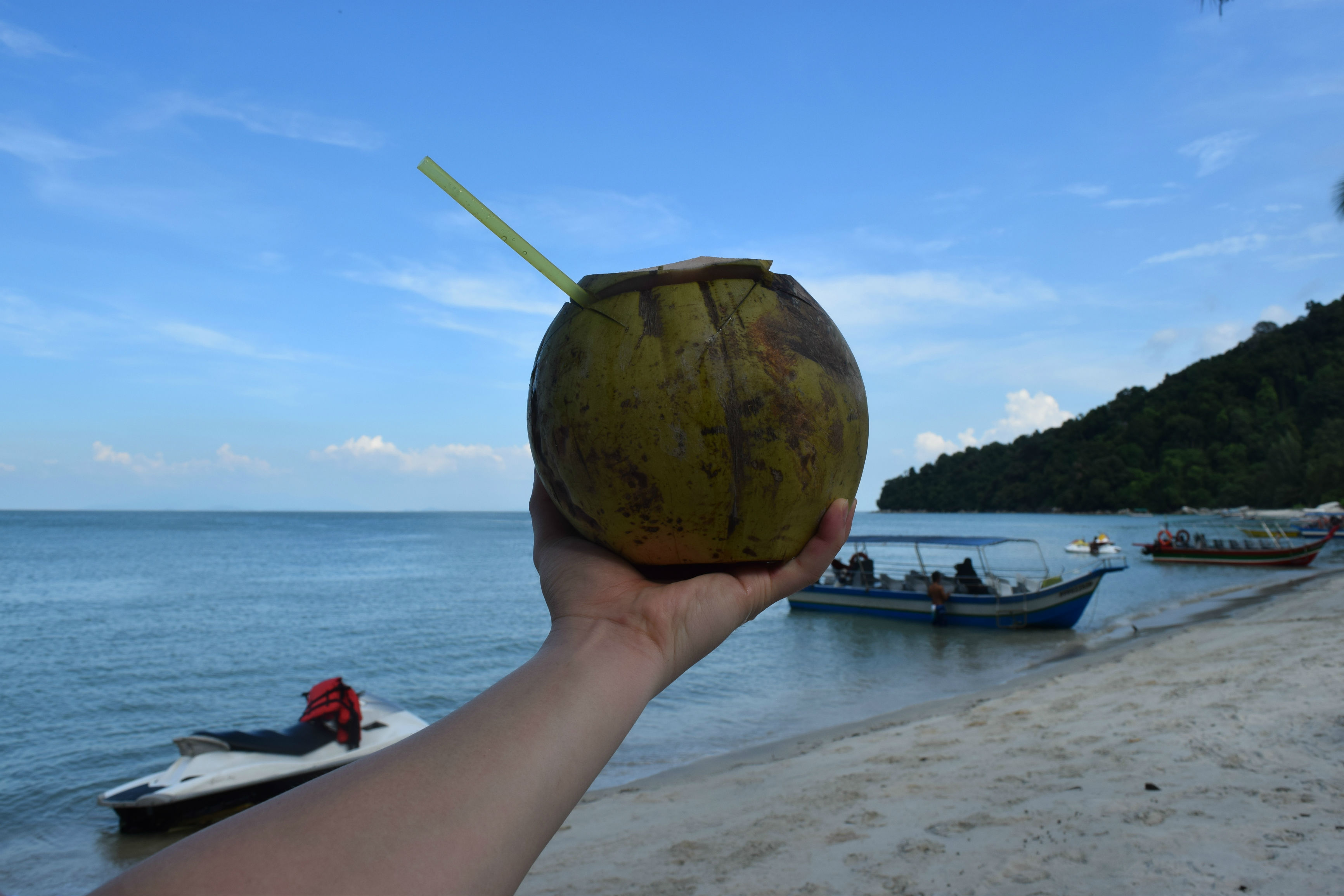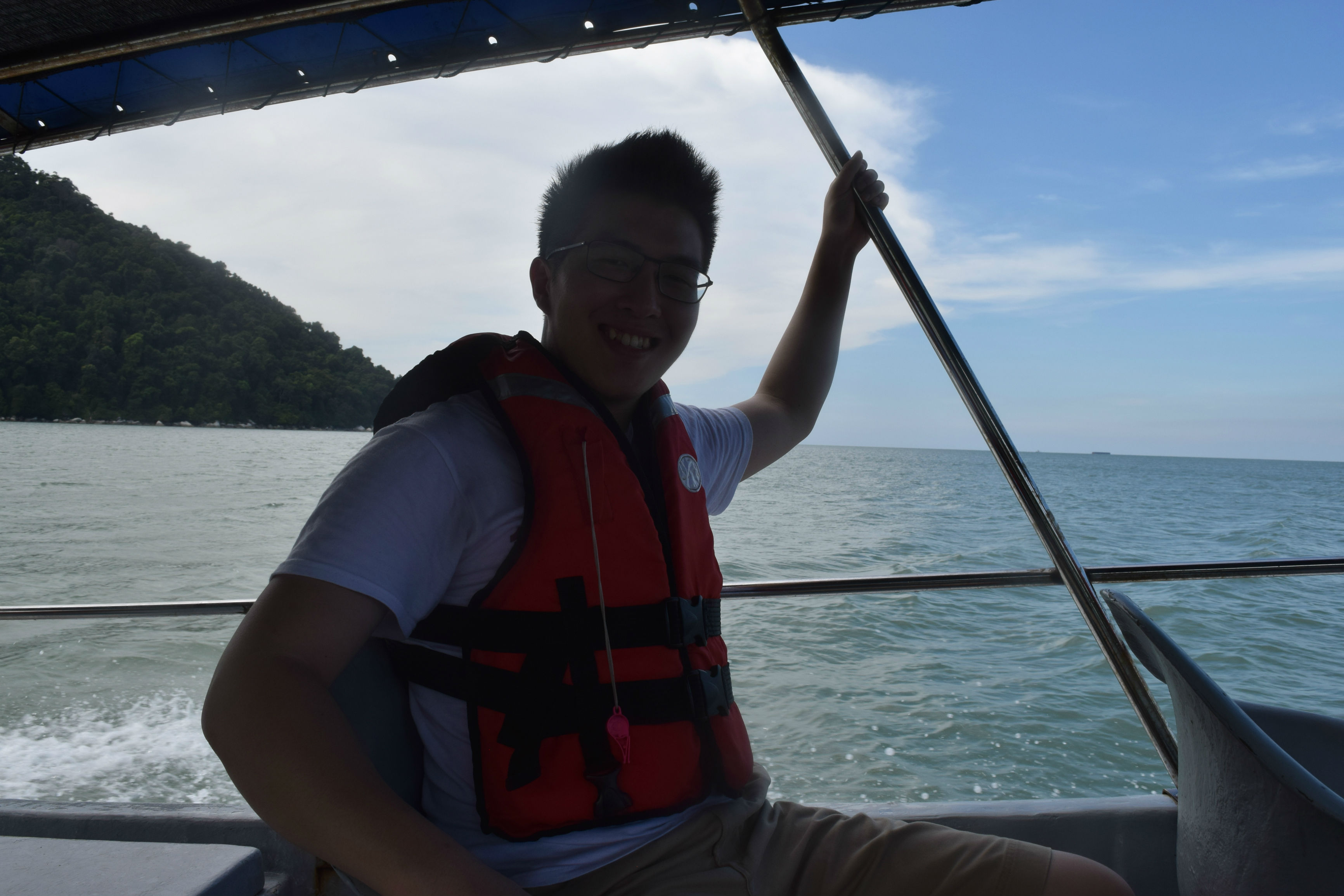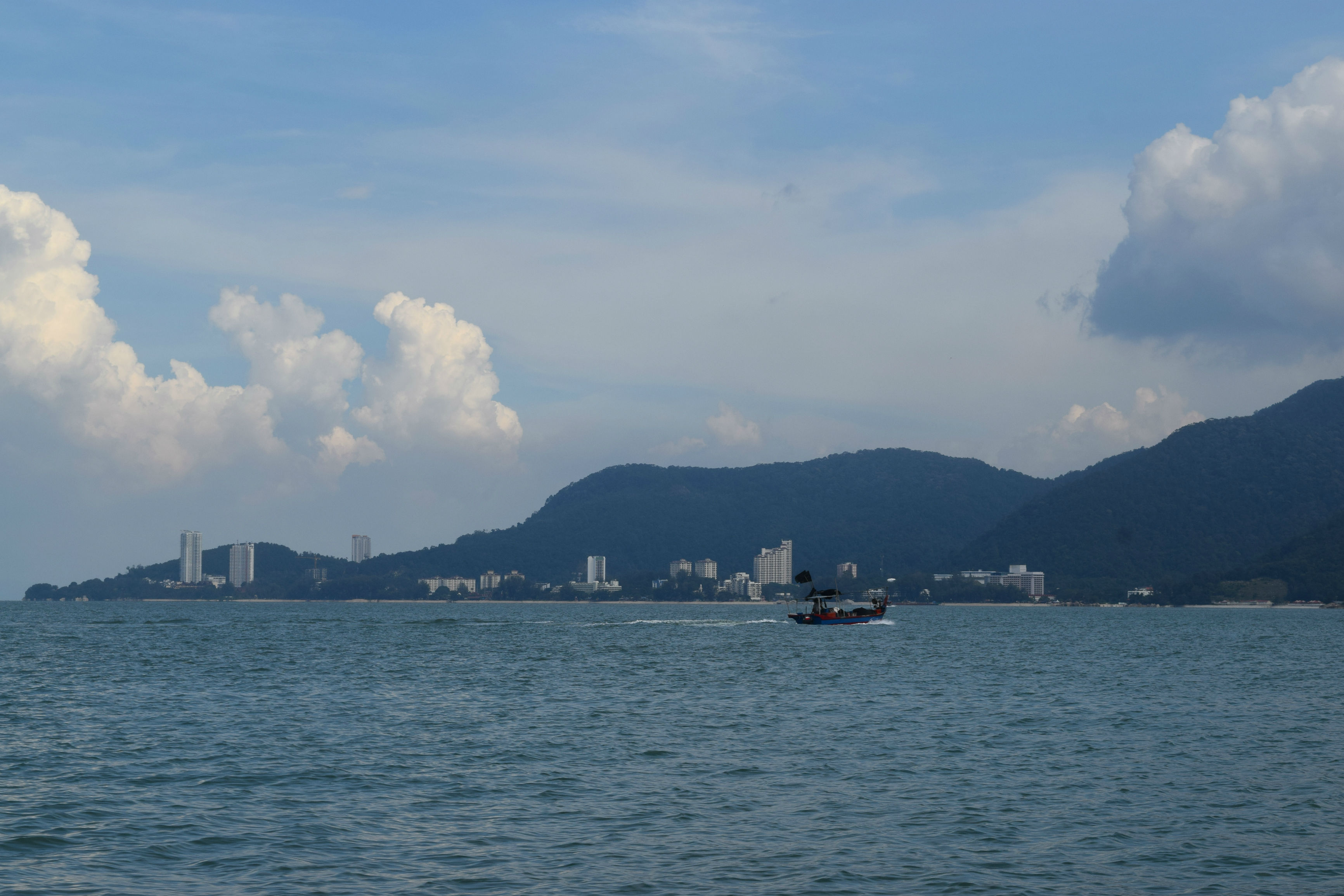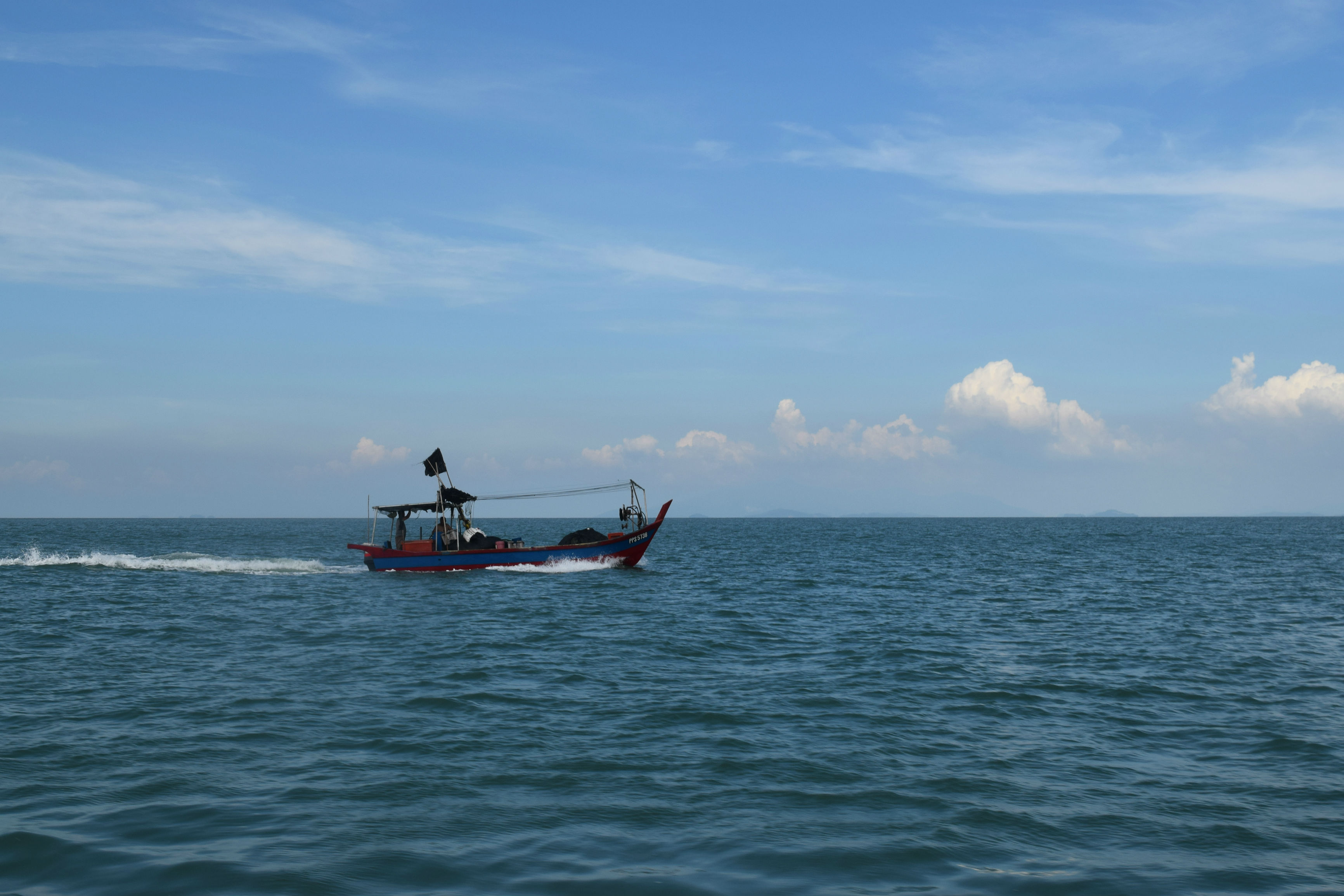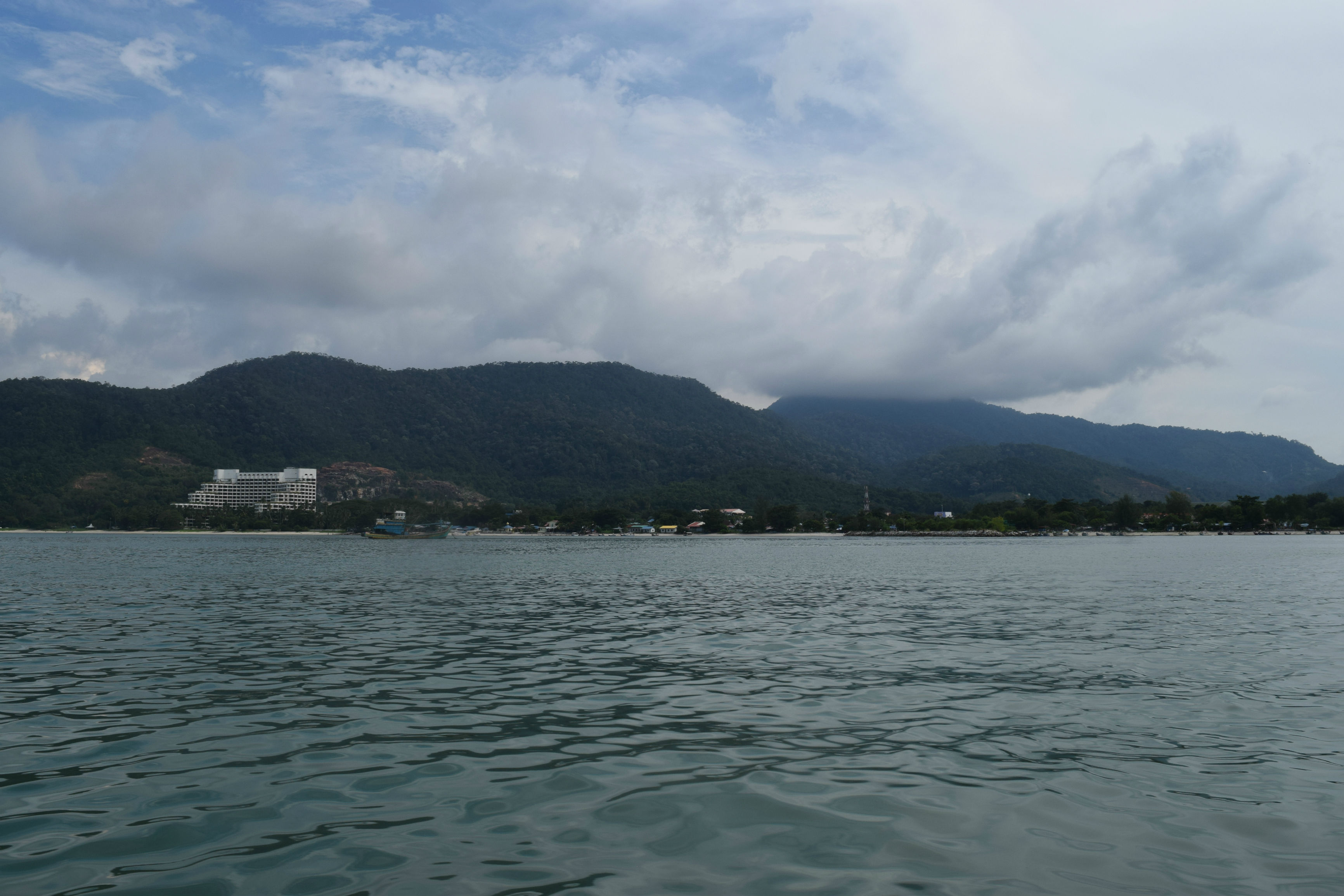 To get to the Monkey Beach, you can do so by following through the trail via National Park that may possibly take about 1-2 hours (depending on your pace). Otherwise, you can opt for speedboat but this ride can be expensive.
I'd suggest to experience the trails on a bright day and thereafter, take the speedboat back to where you come from. That way, you will be able to see how far you actually walked.
The Monkey Beach was okay, and I take this as a discovery mission. There are coconuts that you can buy to drink too.
Penang Hard Rock Cafe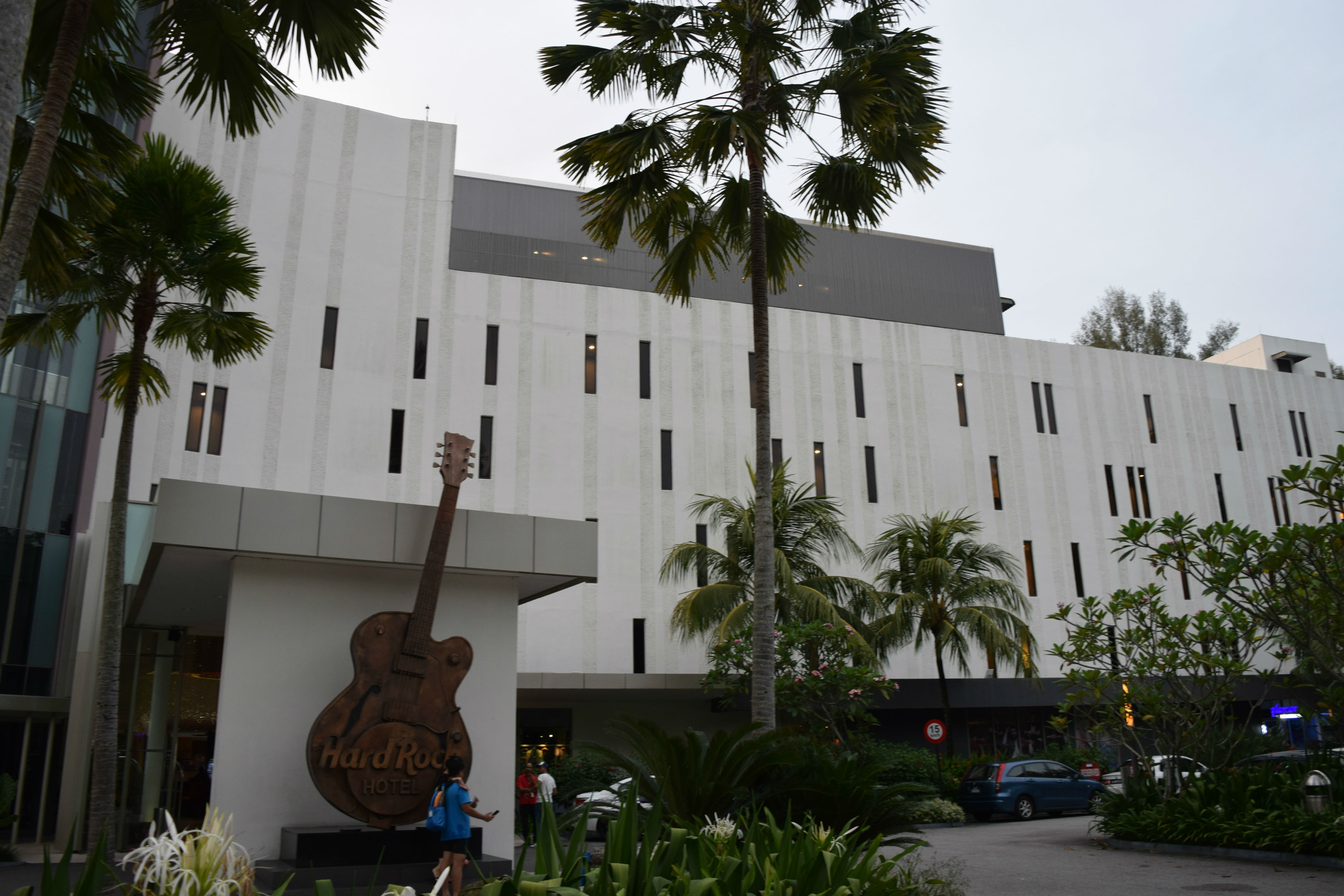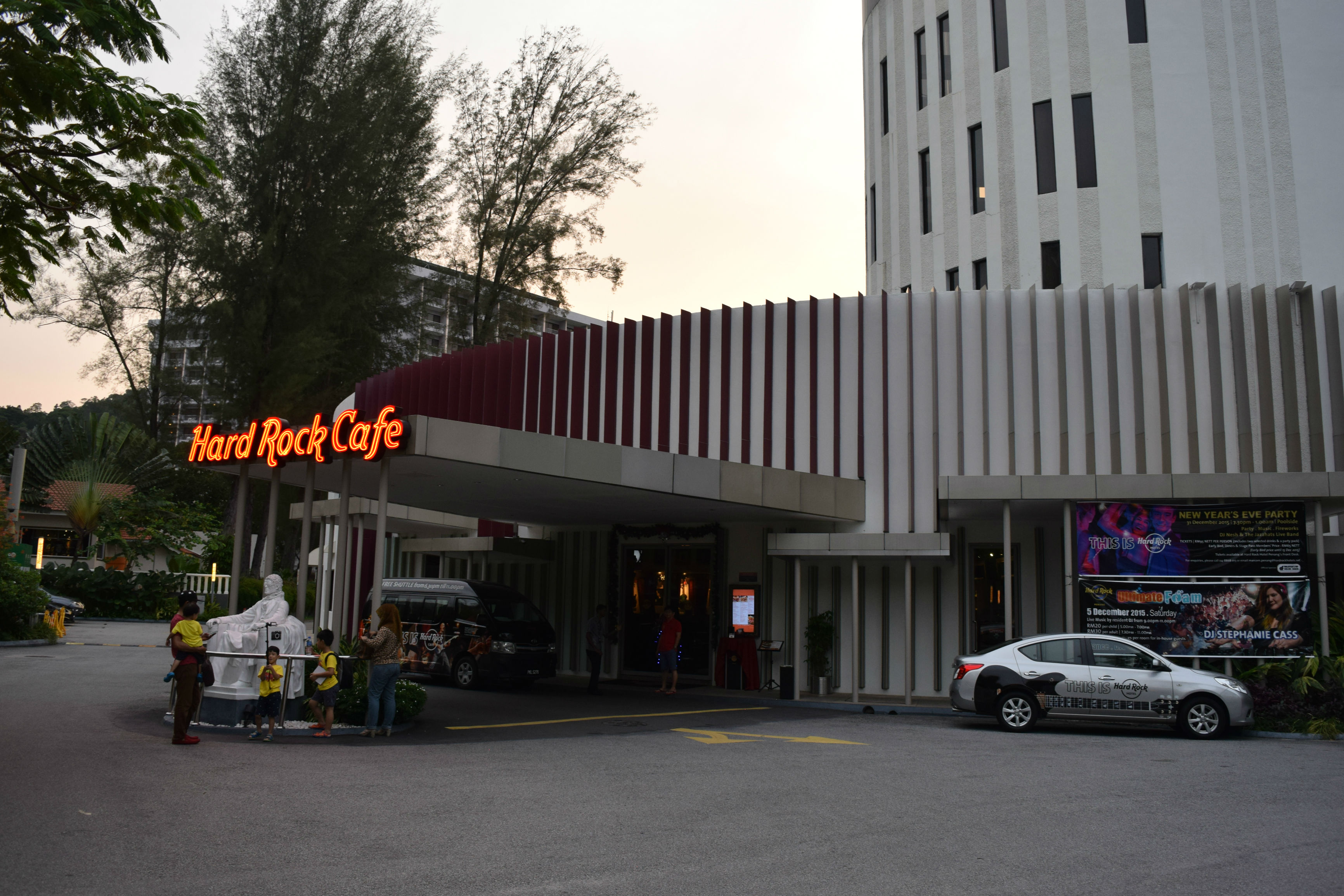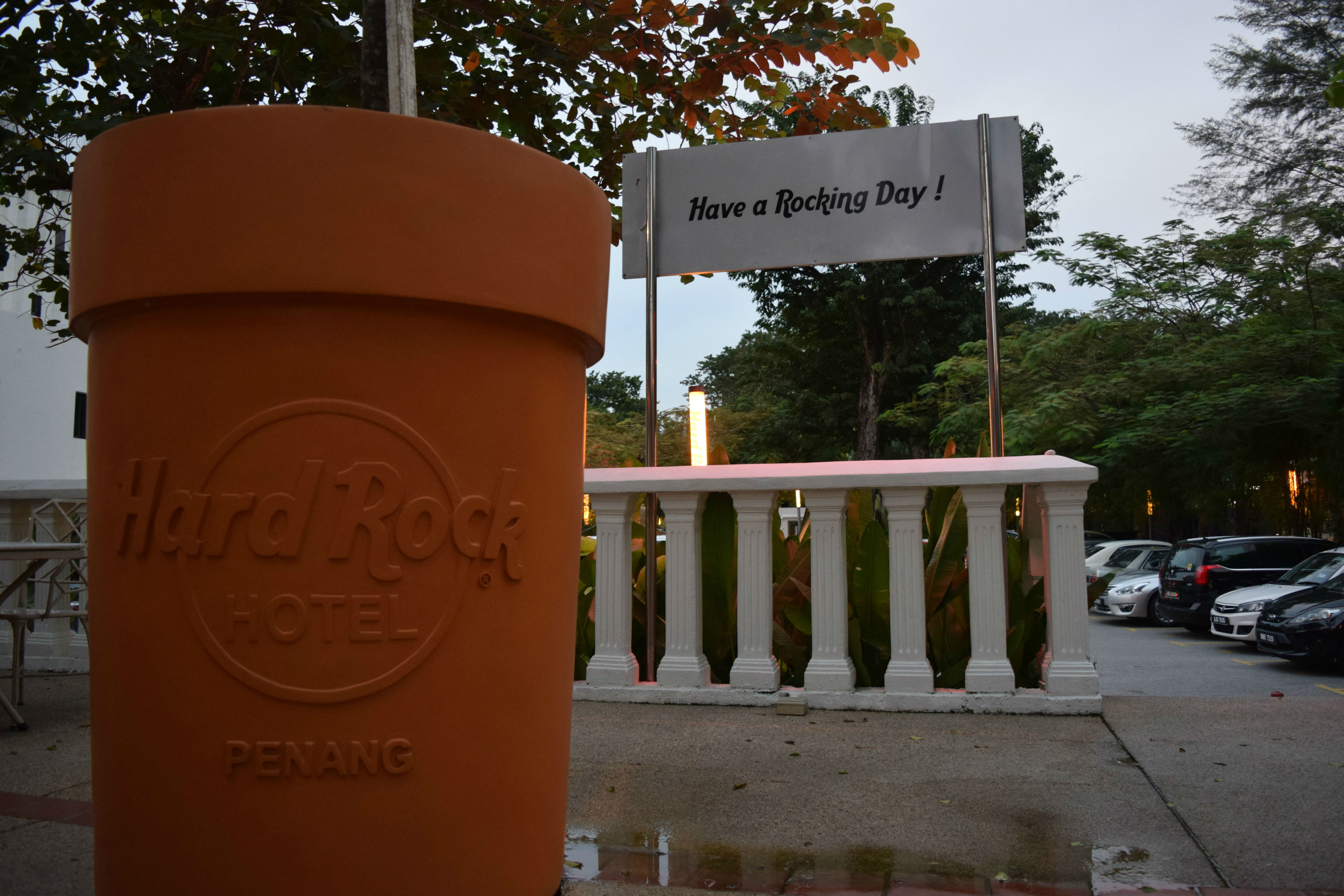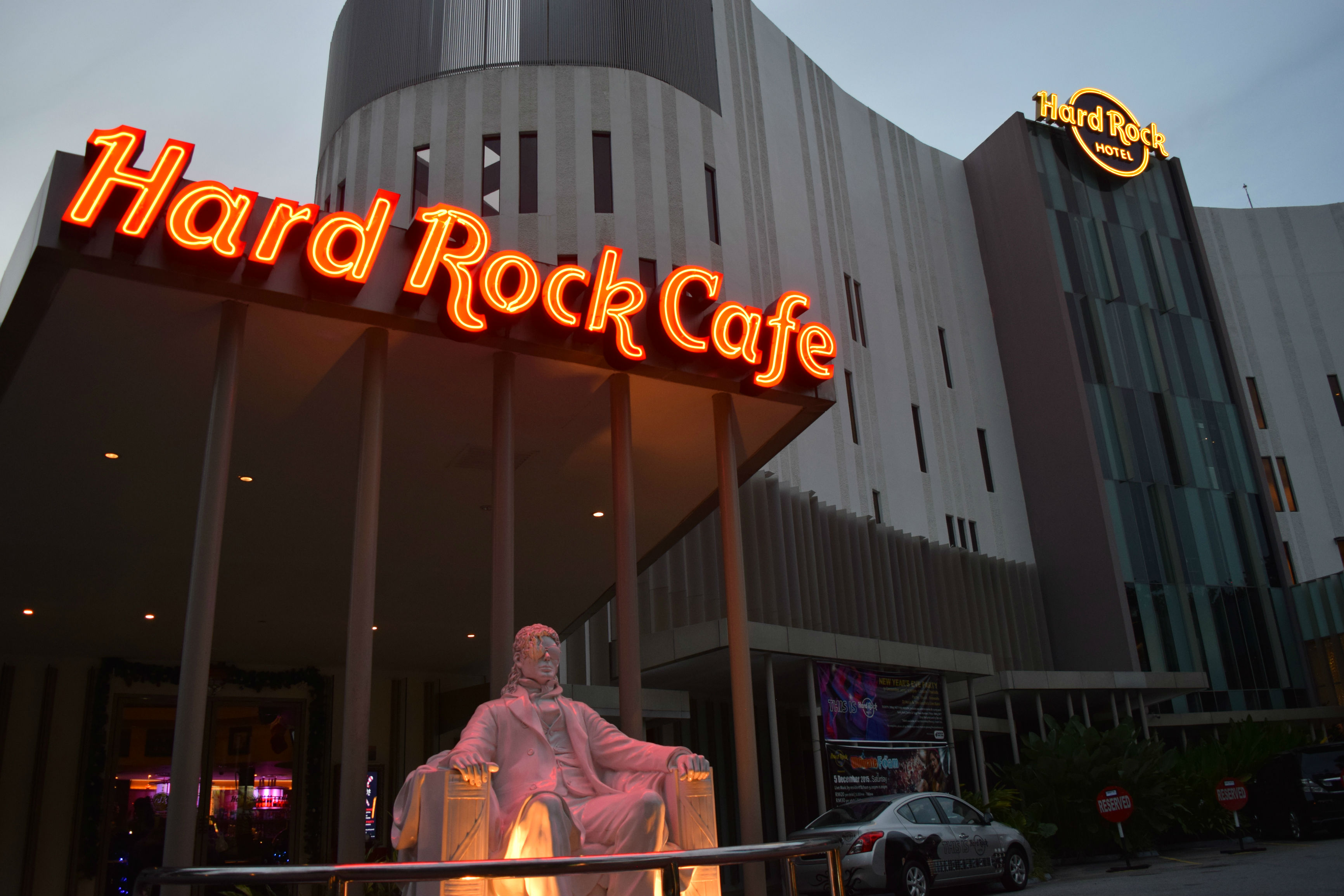 Not too far away from Batu Ferringhi's beach is the Hard Rock Cafe. It has a good atmosphere and I merely put a stop to see what they have in there.
Batu Ferringhi Beach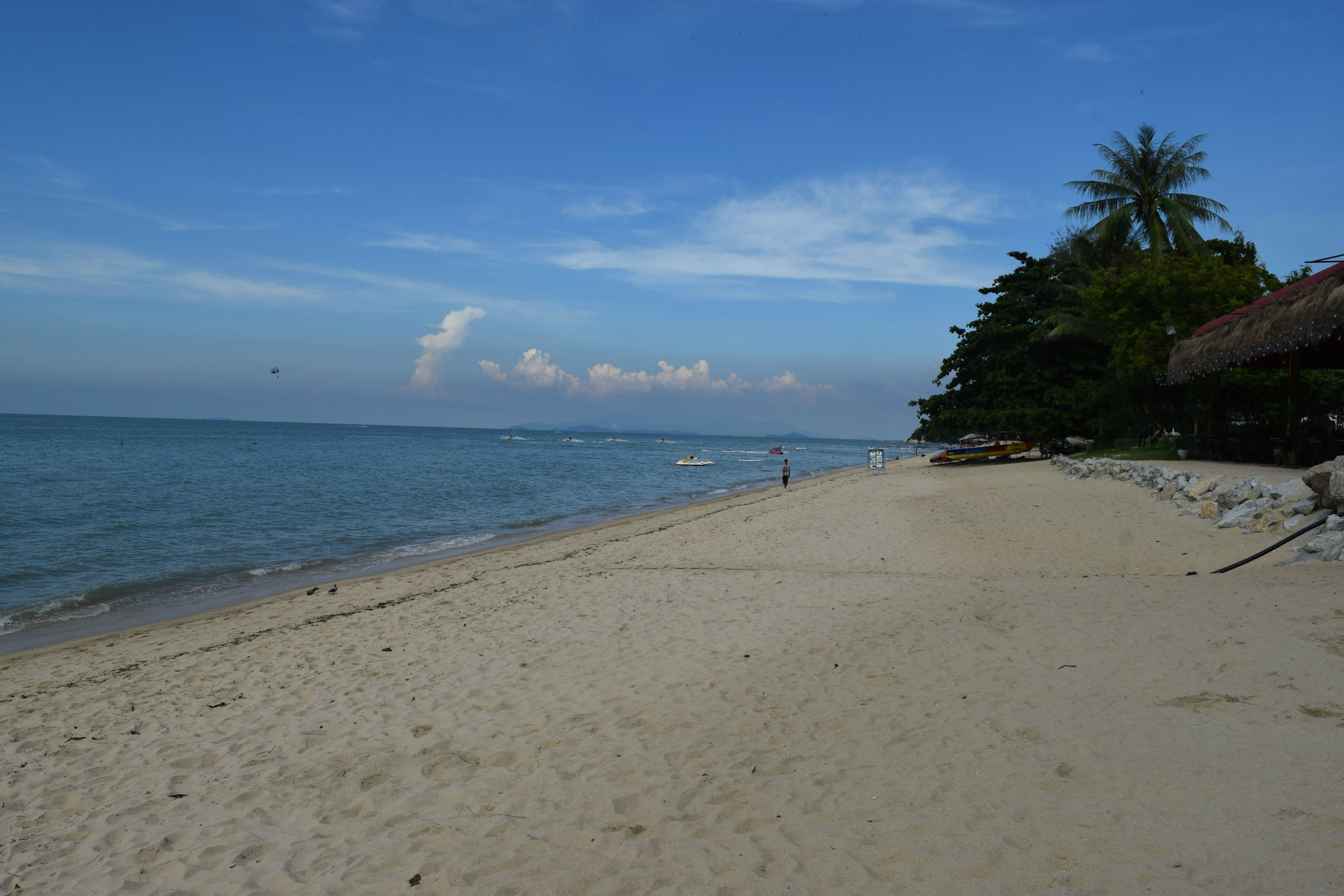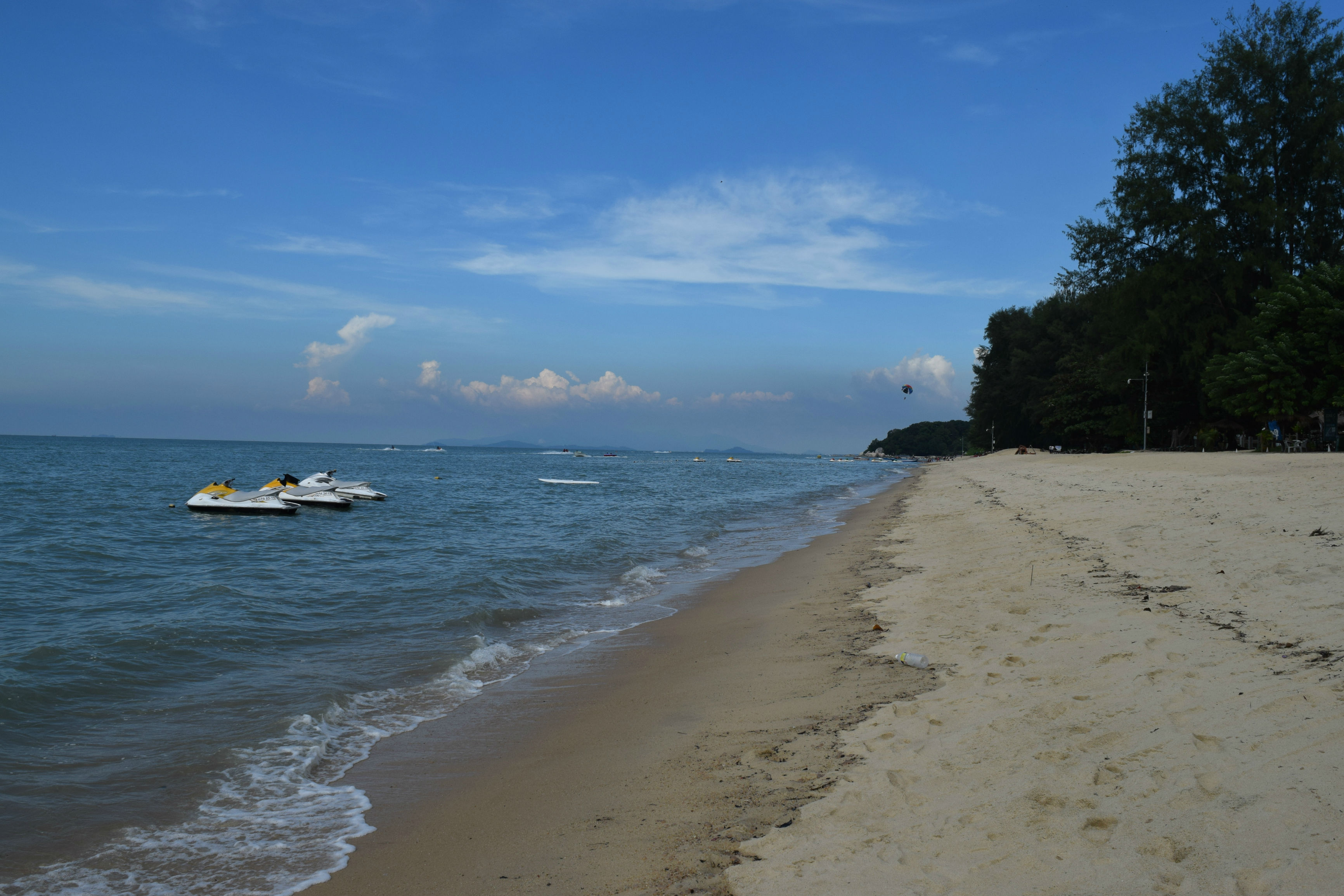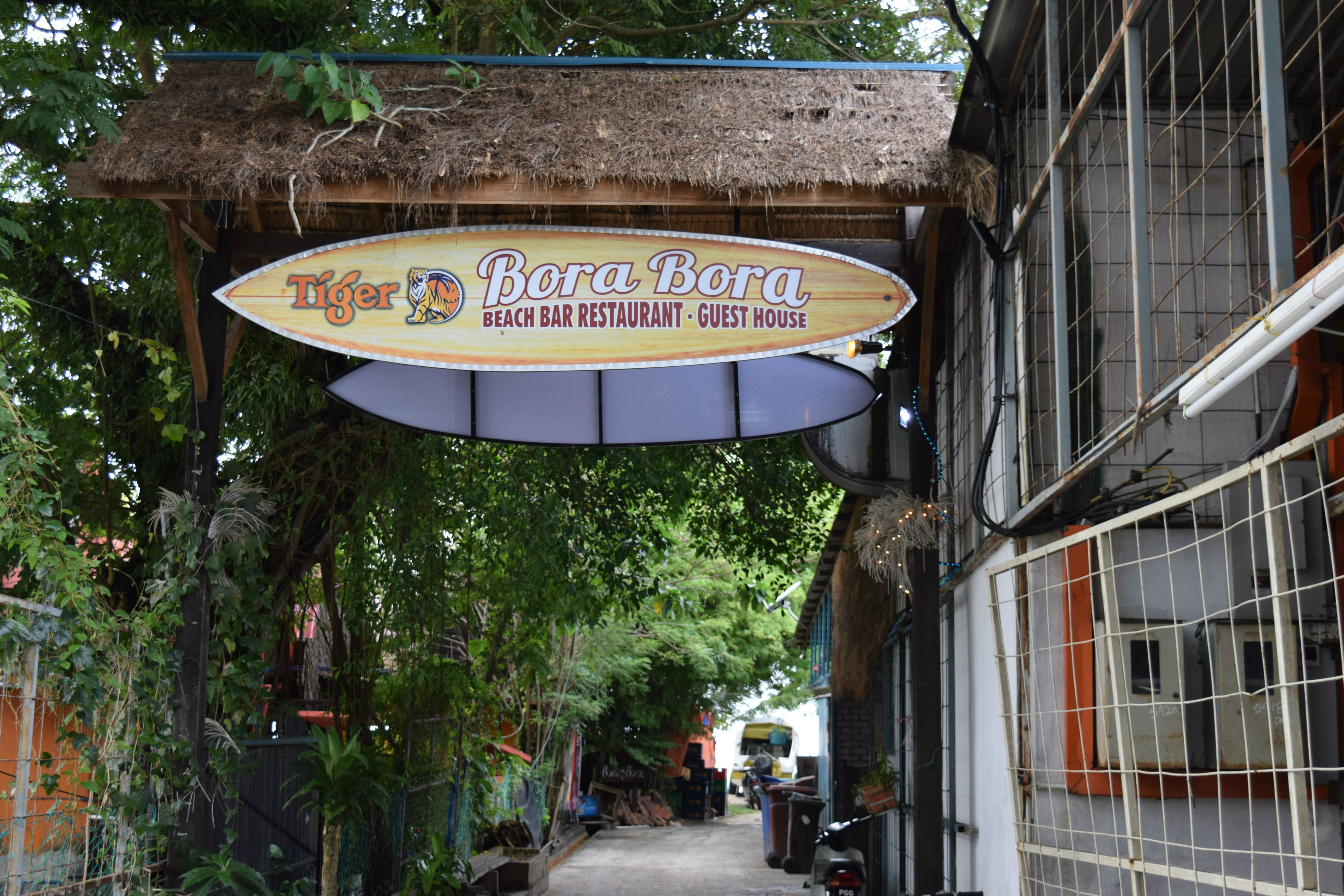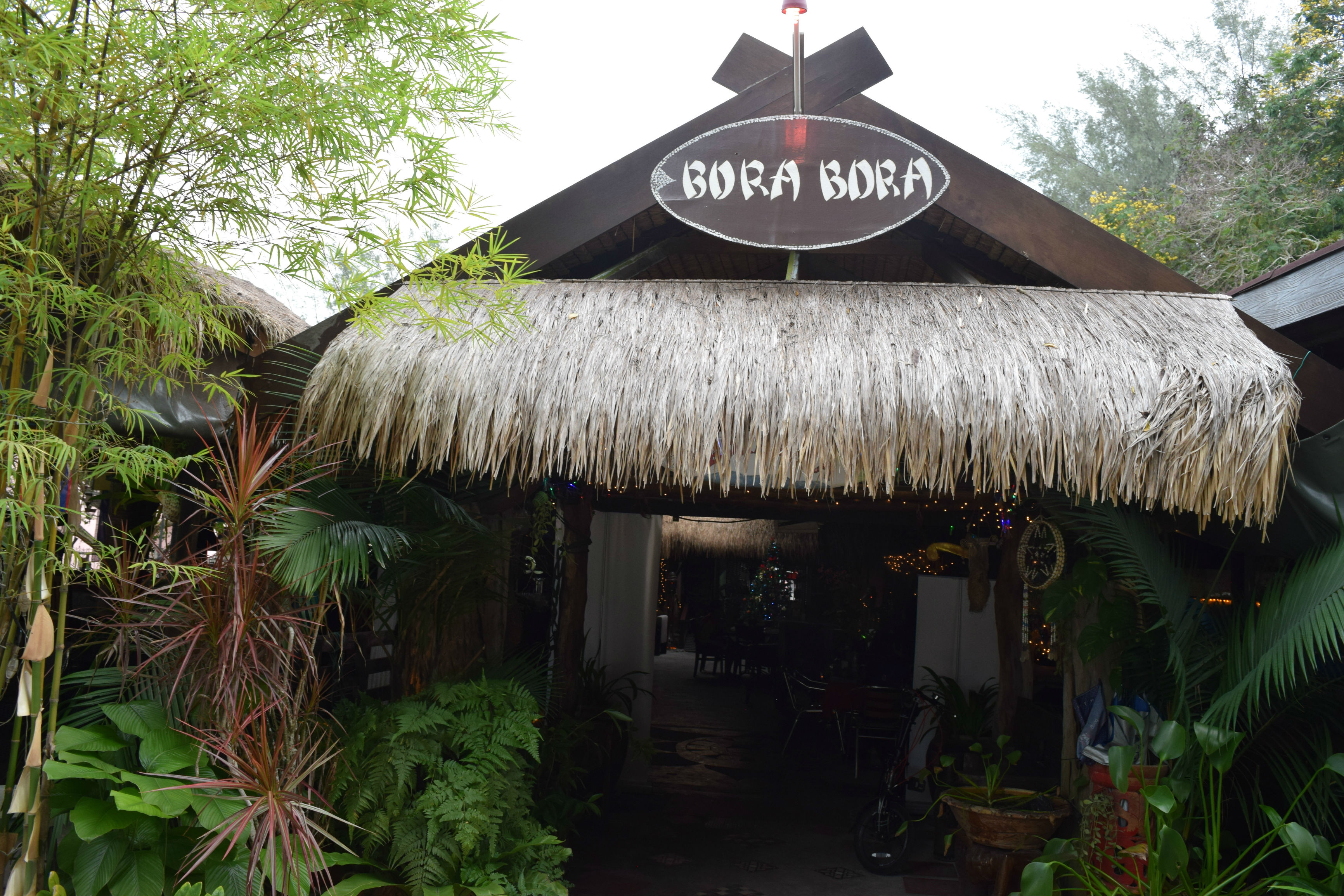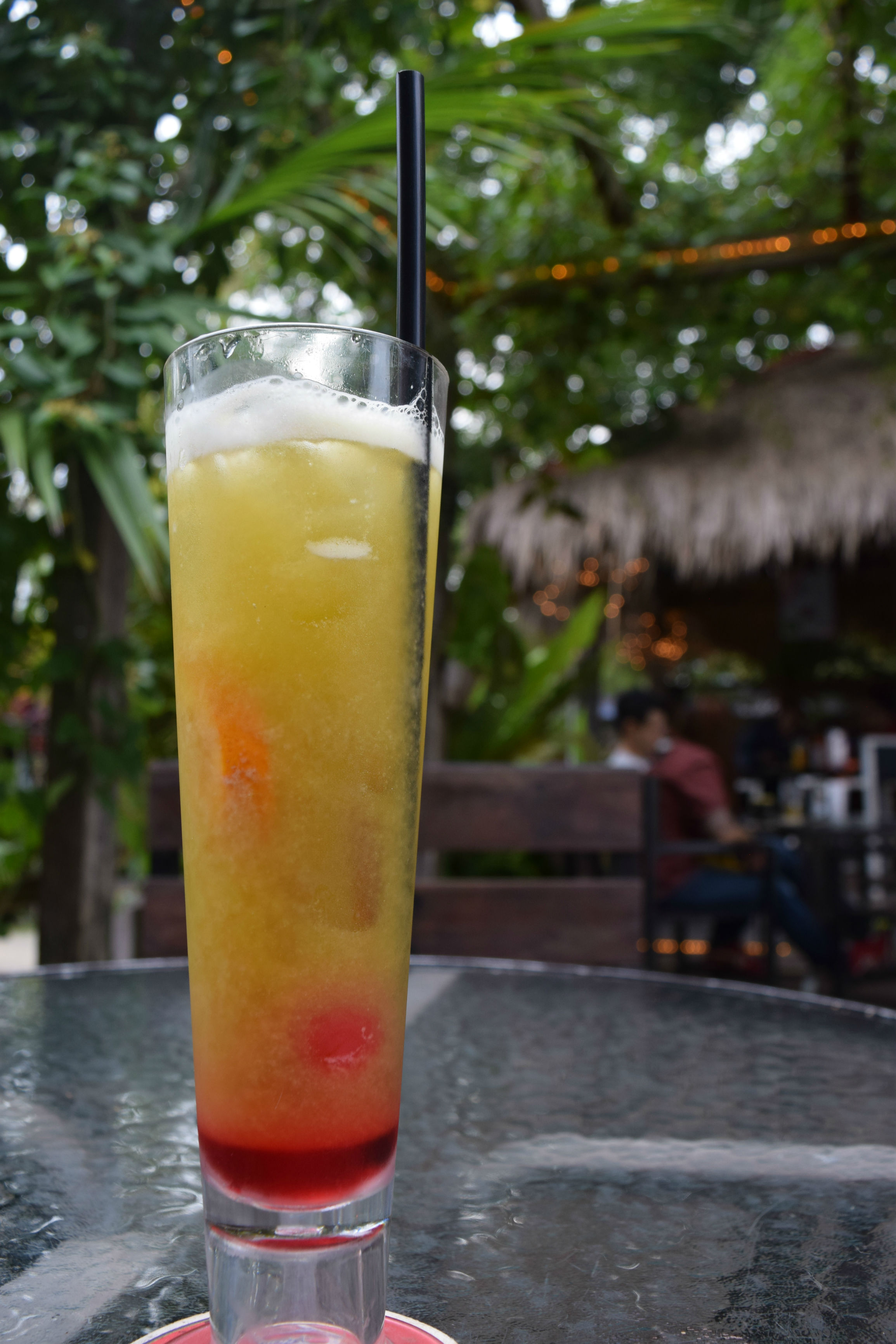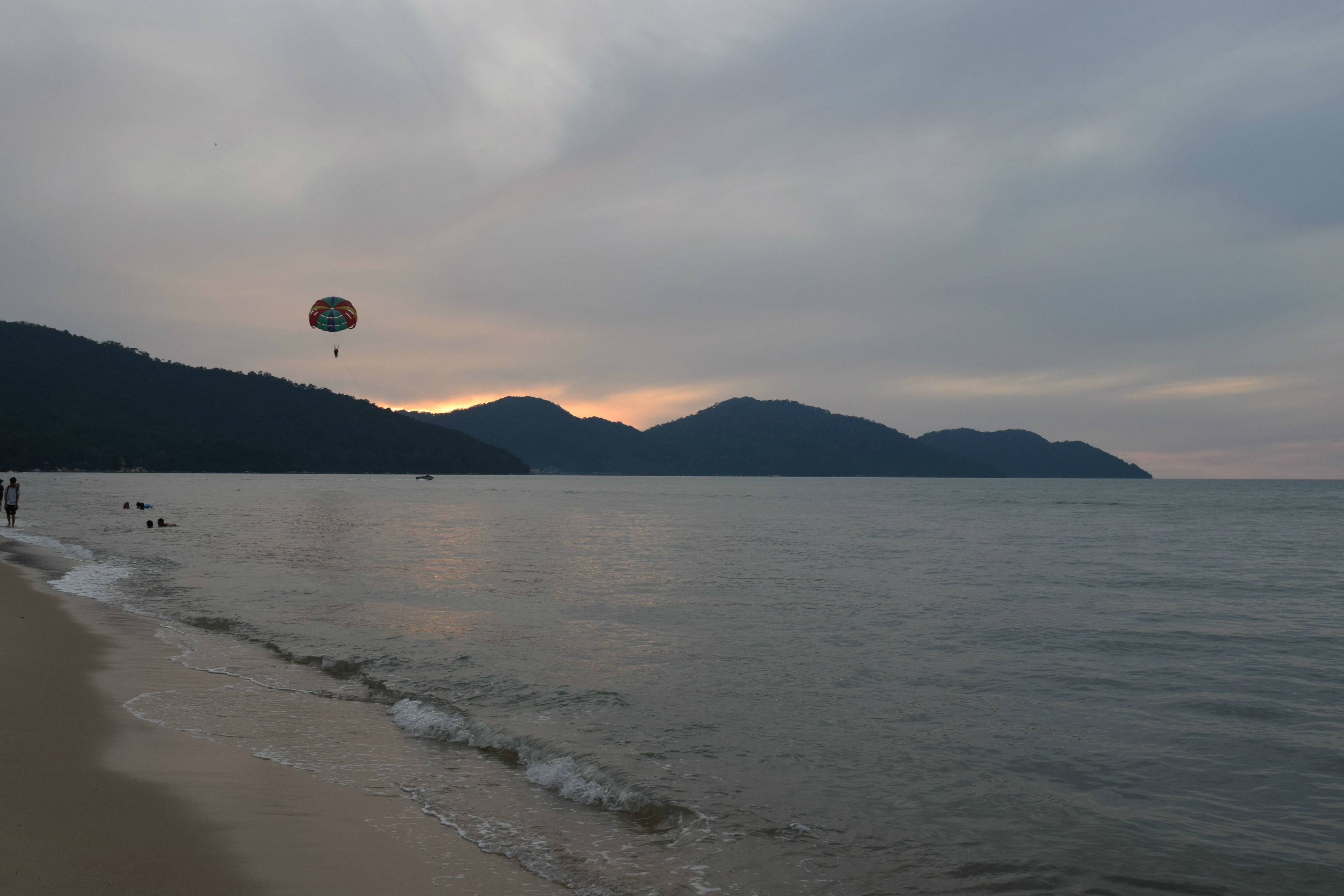 A good beach area to spend the rest of your evening at, sitting by the nearest bar/restaurant to see the awesome sunset. If you are getting thrilled, you may take on the jet ski or parachuting activity.
I do remember visiting these beaches and it seems that it changed a lot. I guess that the beach area looks better before.
Persiaran Karpal Singh (Karpal Singh Drive)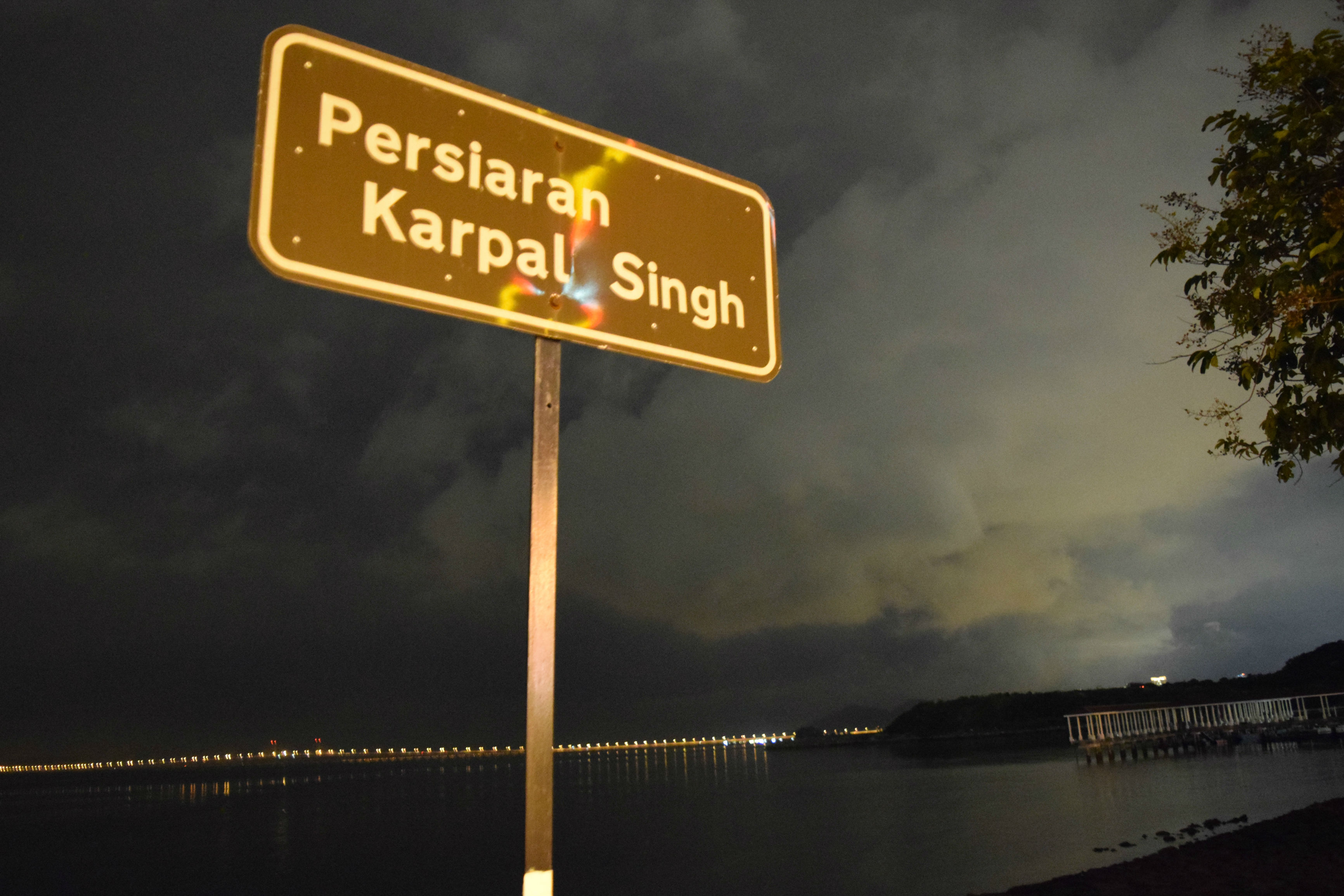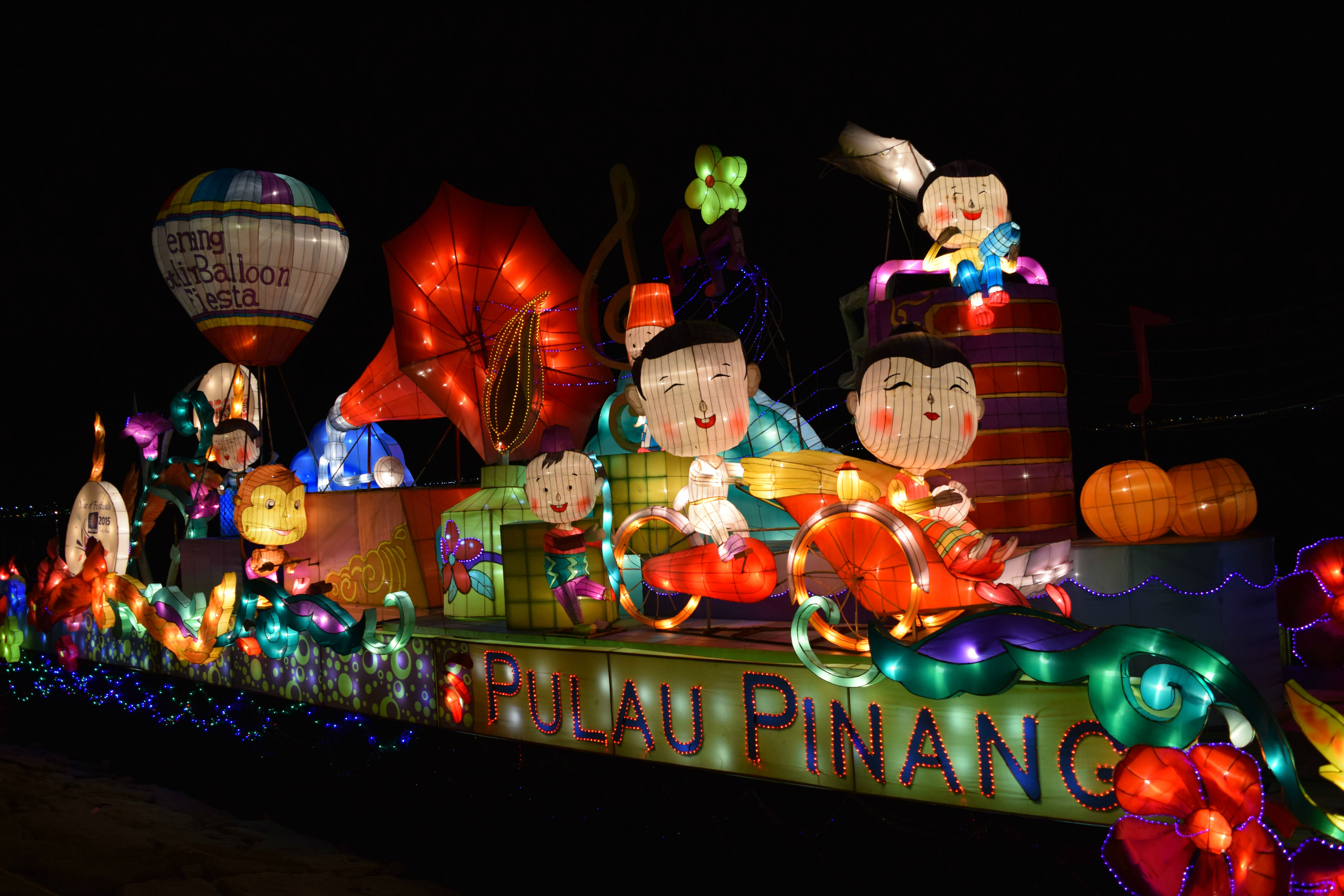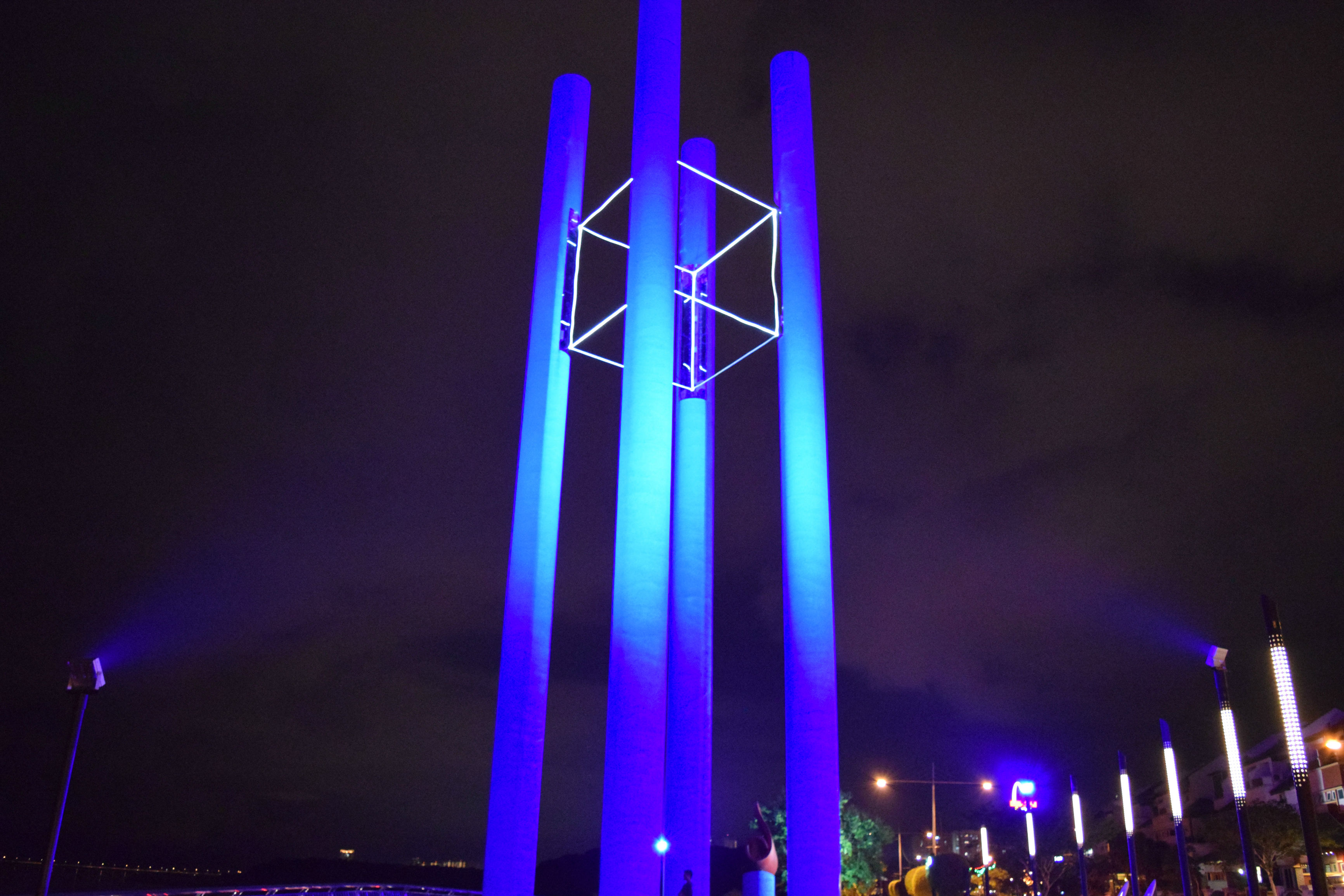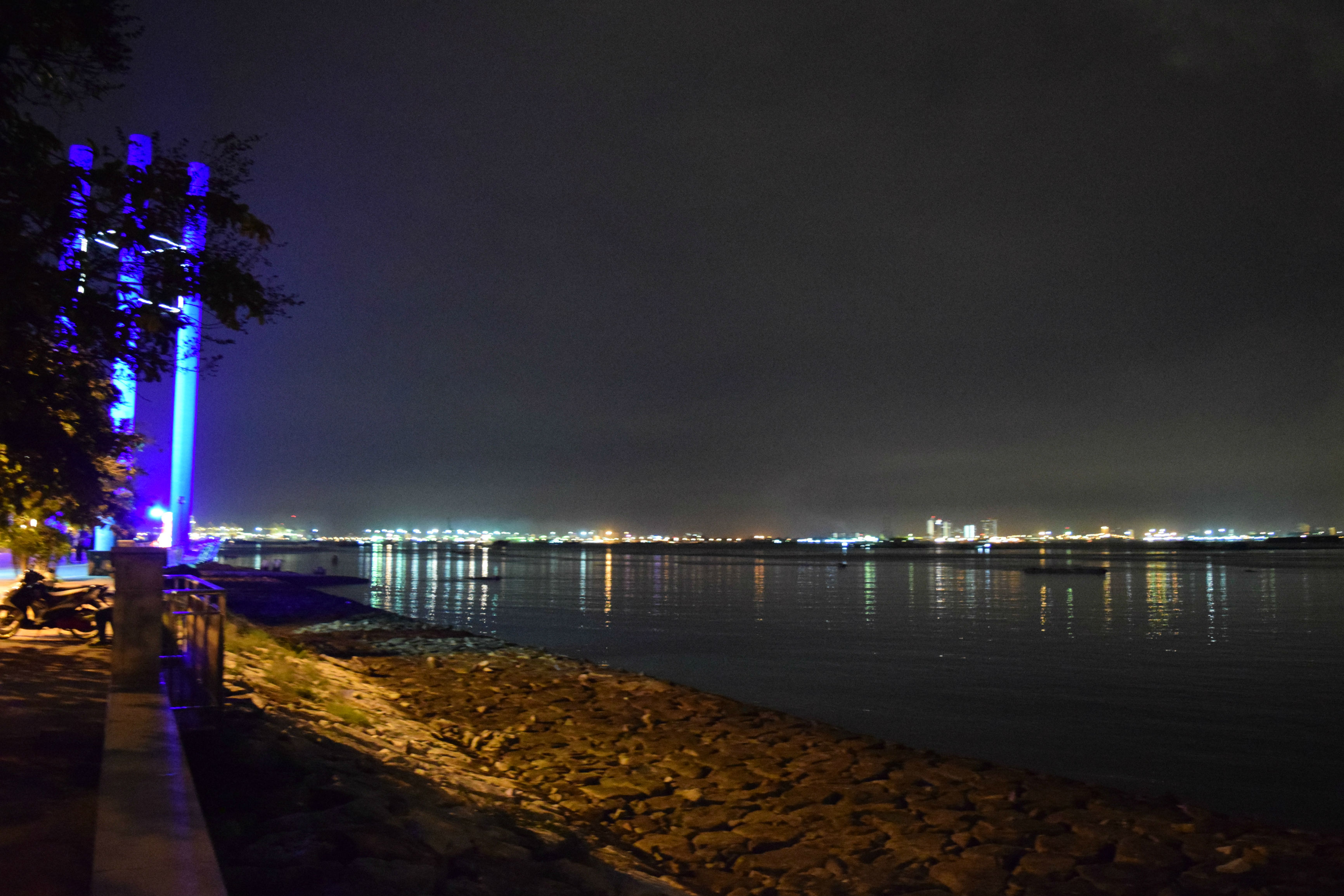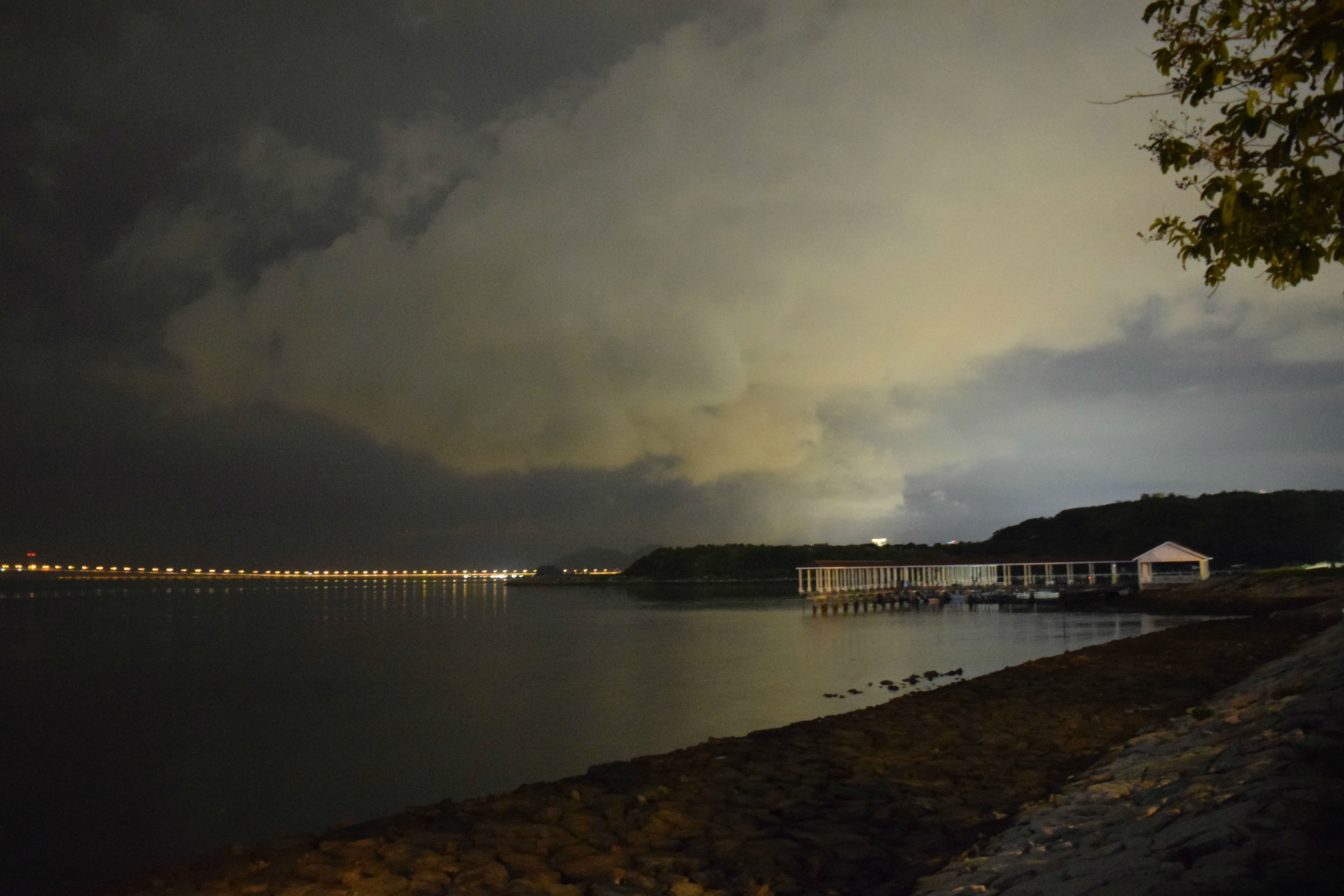 Nothing much except a good stroll to take at night, before you end your day.
Under Penang Bridge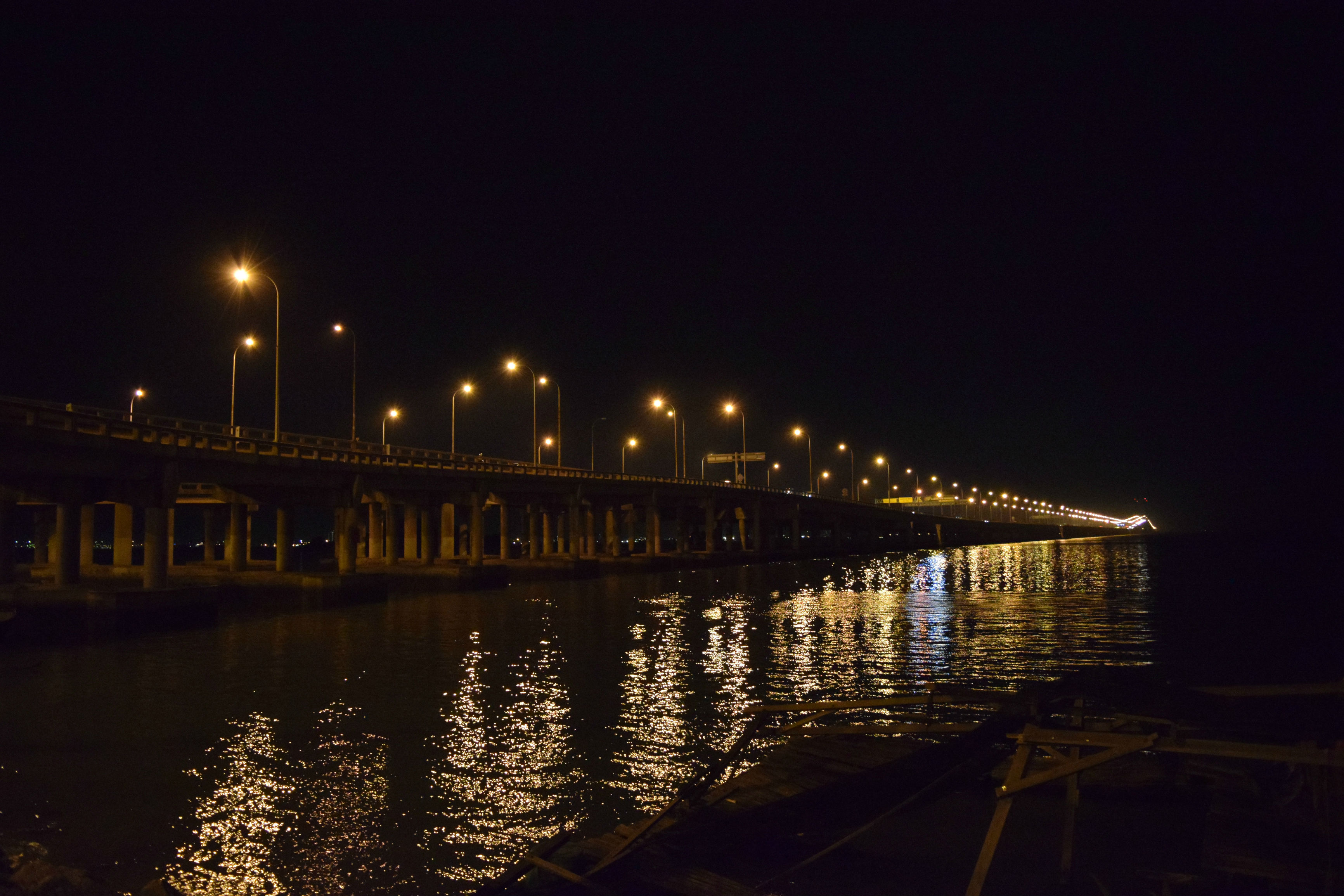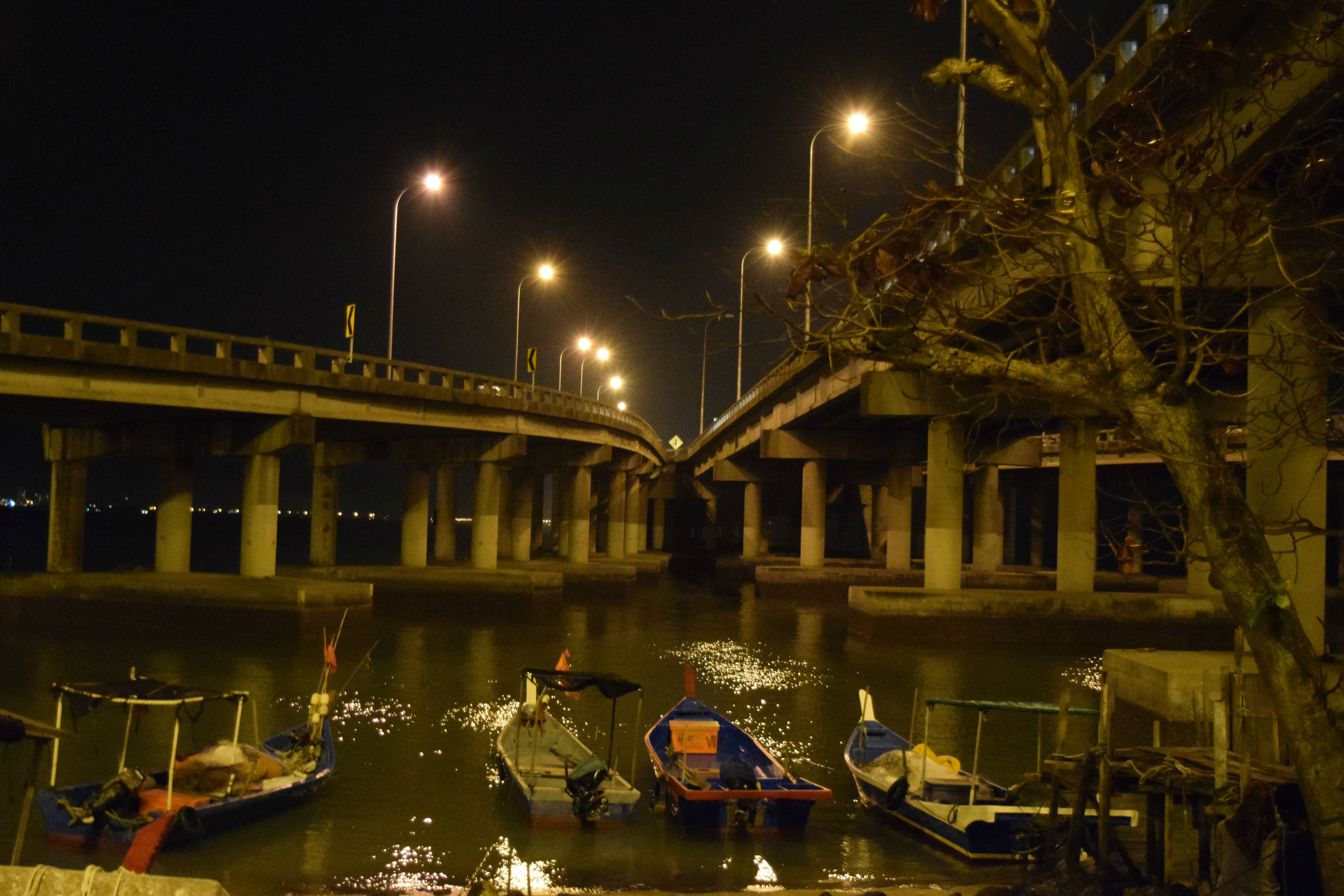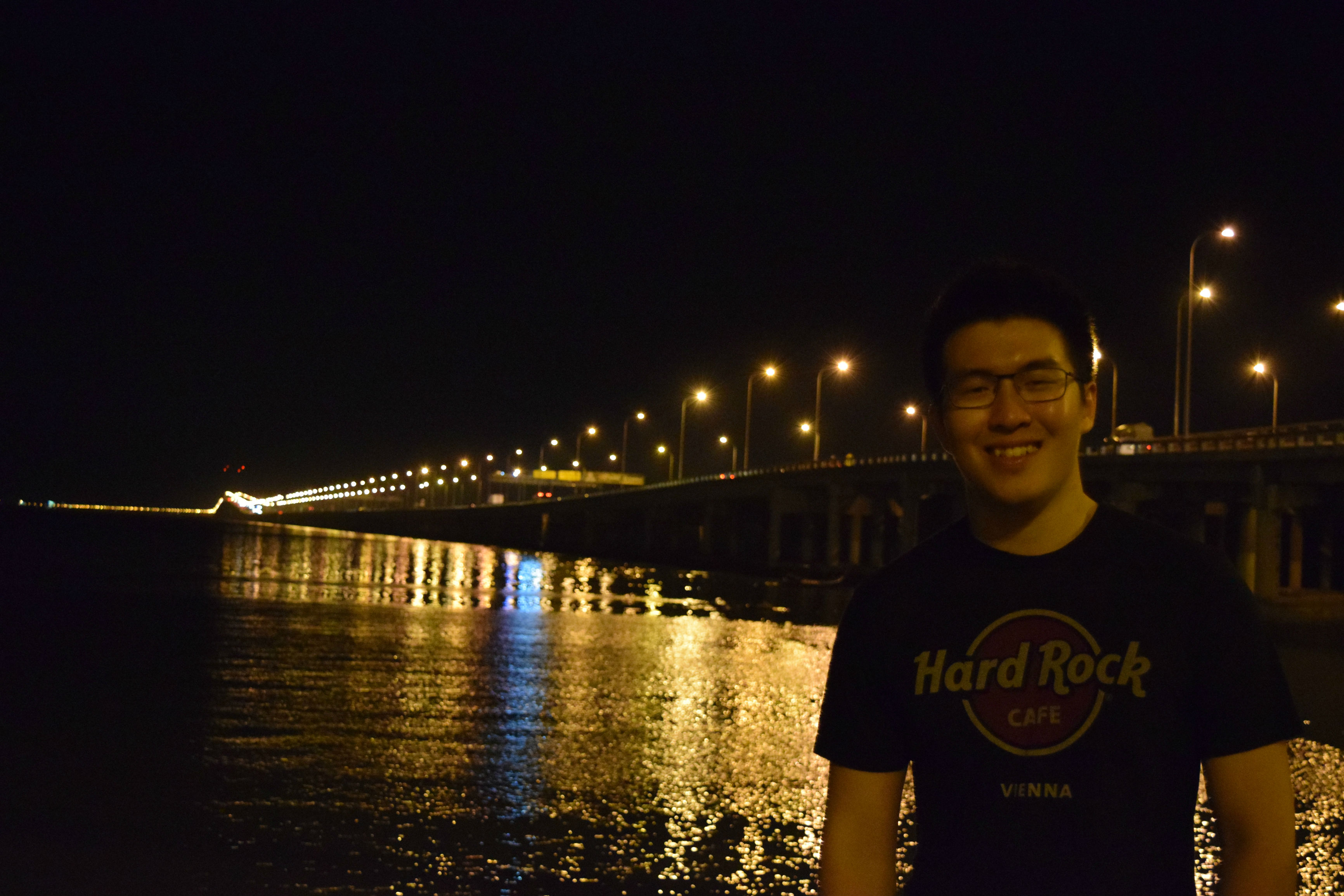 What's more hidden than getting under the Penang bridge? Never knew that a turn into a narrow road will take you here, sitting by the shores overlooking the long-stretched Penang bridge.
However, do be careful if you are coming alone. Best to go with a group of people, to be safe!
---
OTHER OPTIONAL PLACES WORTH VISITING
Kek Lok Si Temple
Kek Lok Si Temple is said to be the largest Buddhist temple in Malaysia and also the best known in Penang. It is worth to pay a visit to see how the temple looks like, as they are huge and beautifully lit at night!
---
AWESOME PENANG FOOD AND BITES YOU'D LIKE TO TRY!
What you can see below are the awesome food and bites that I had in Penang and they are worth the visit! Especially for Penangites, I know that there are more places I should visit but due to limited days in Penang, I've tried my best!
Joo Hooi Kopitiam (Jalan Penang)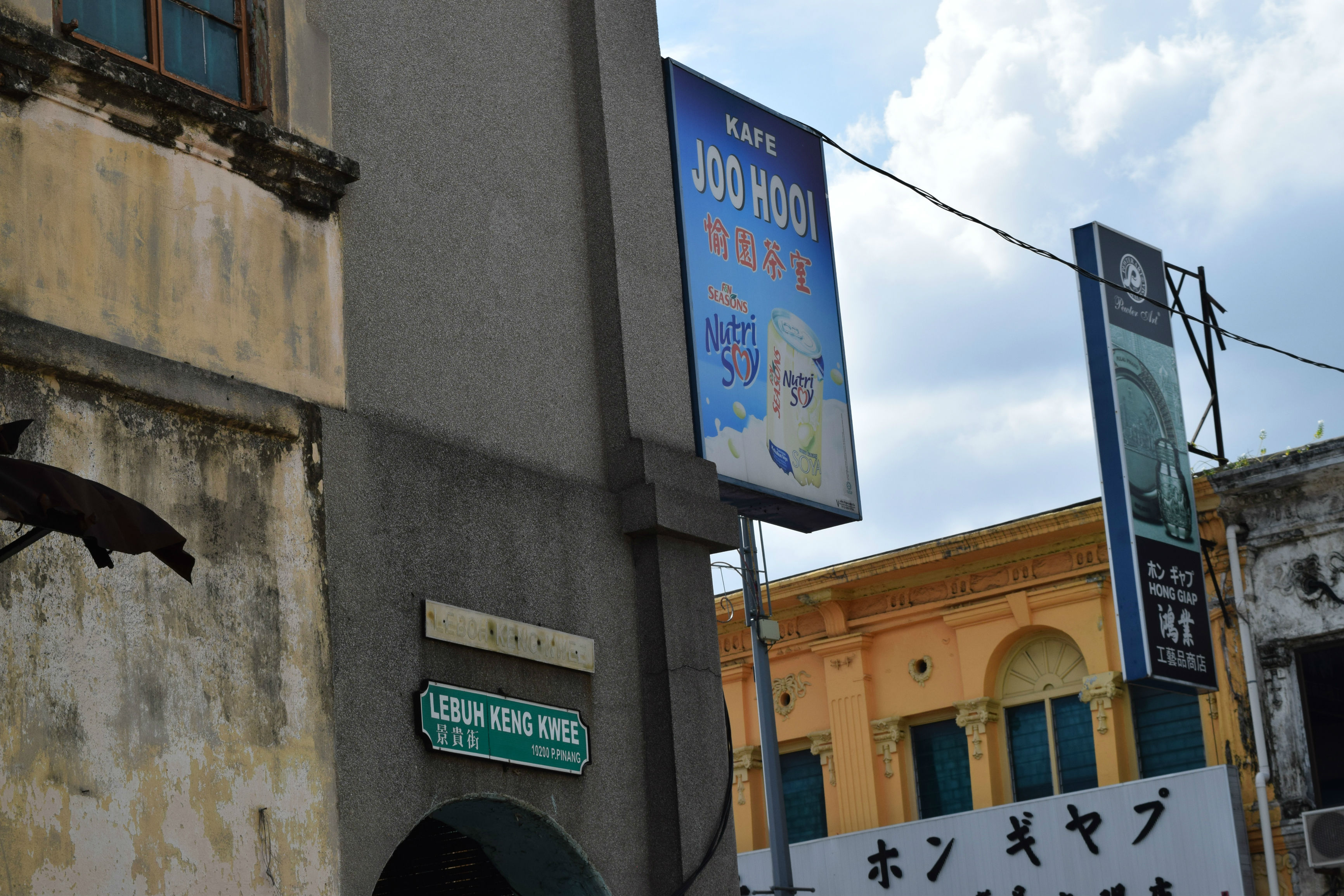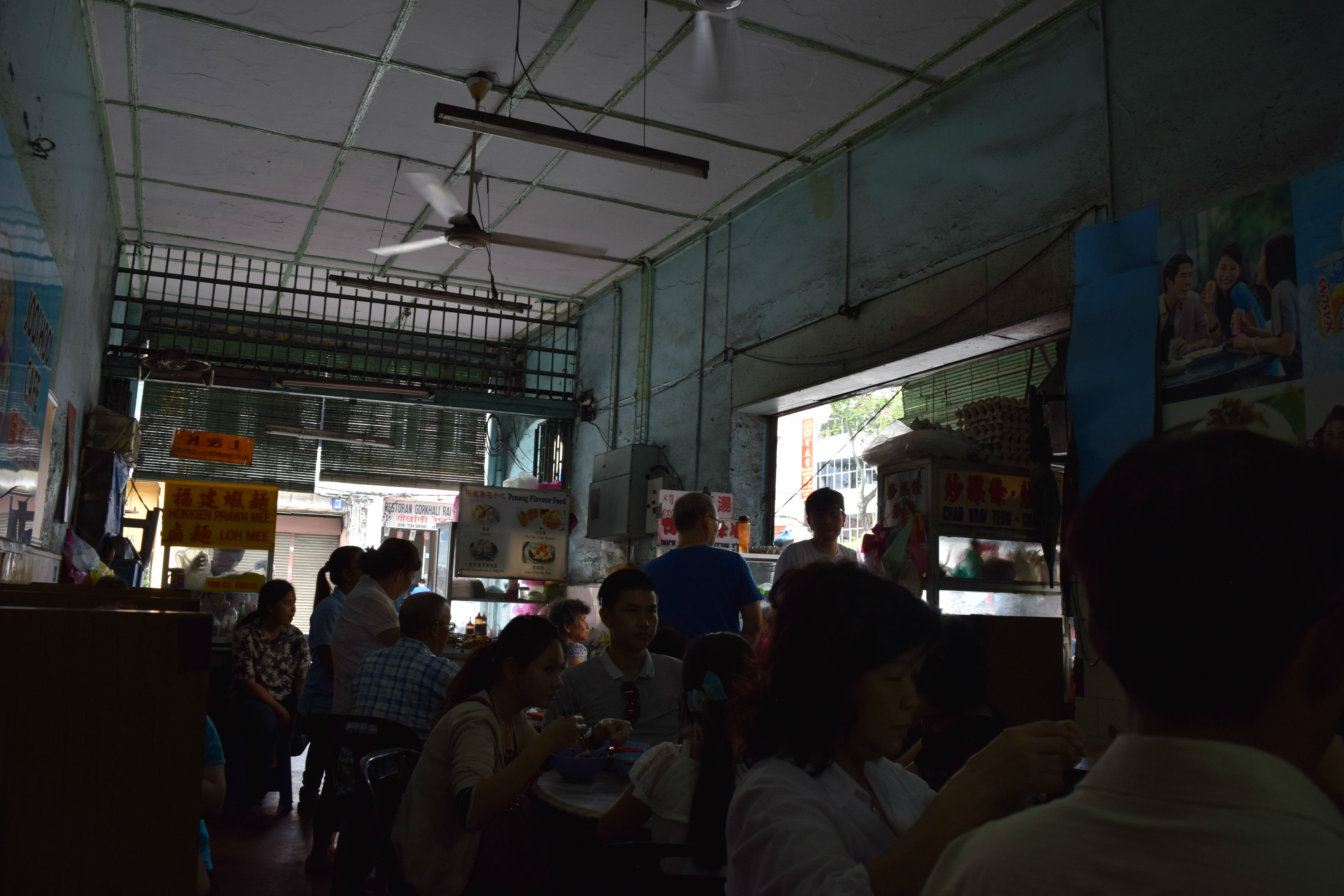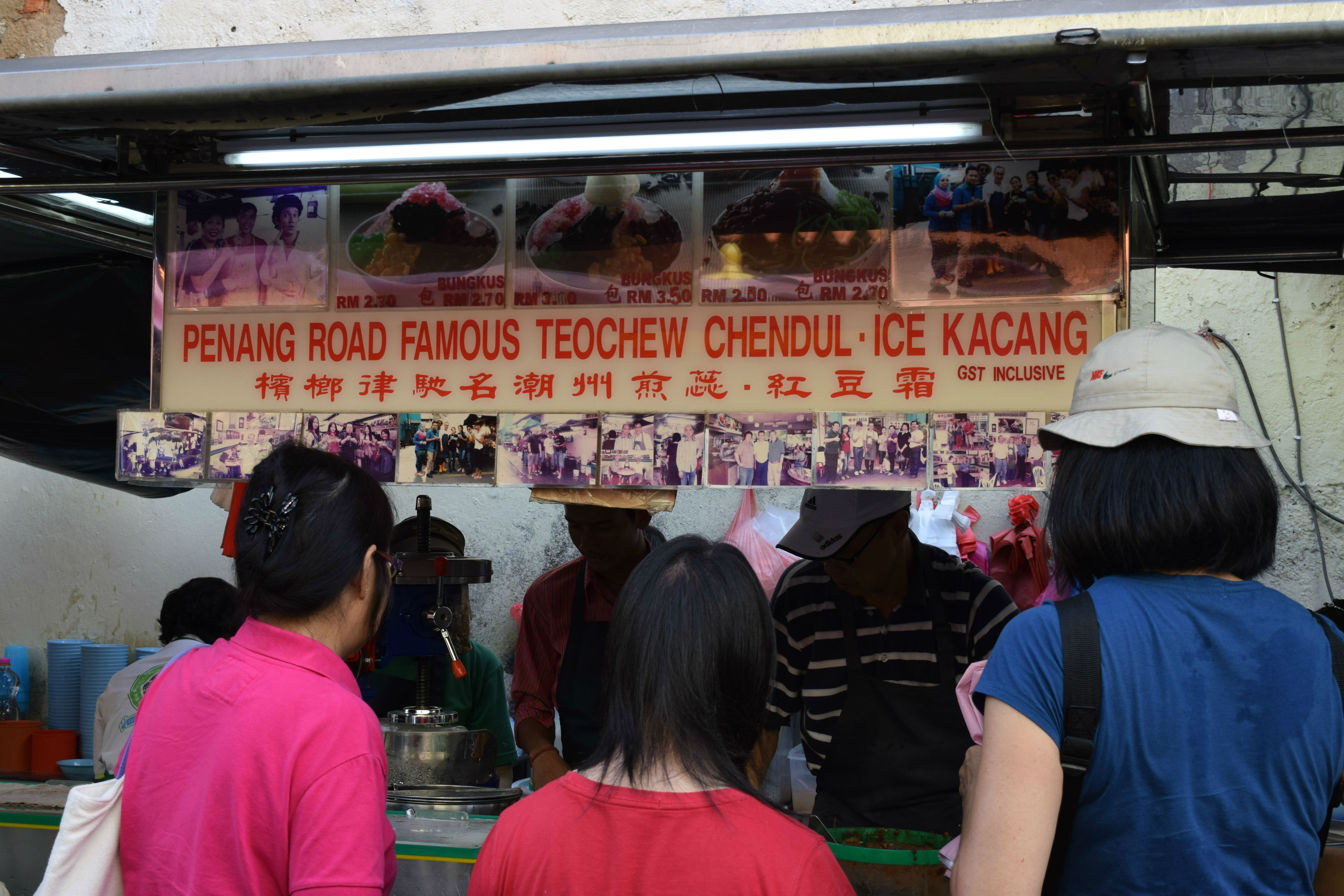 Nasi Kandar Beratur (Jalan Masjid Kapitan Keling)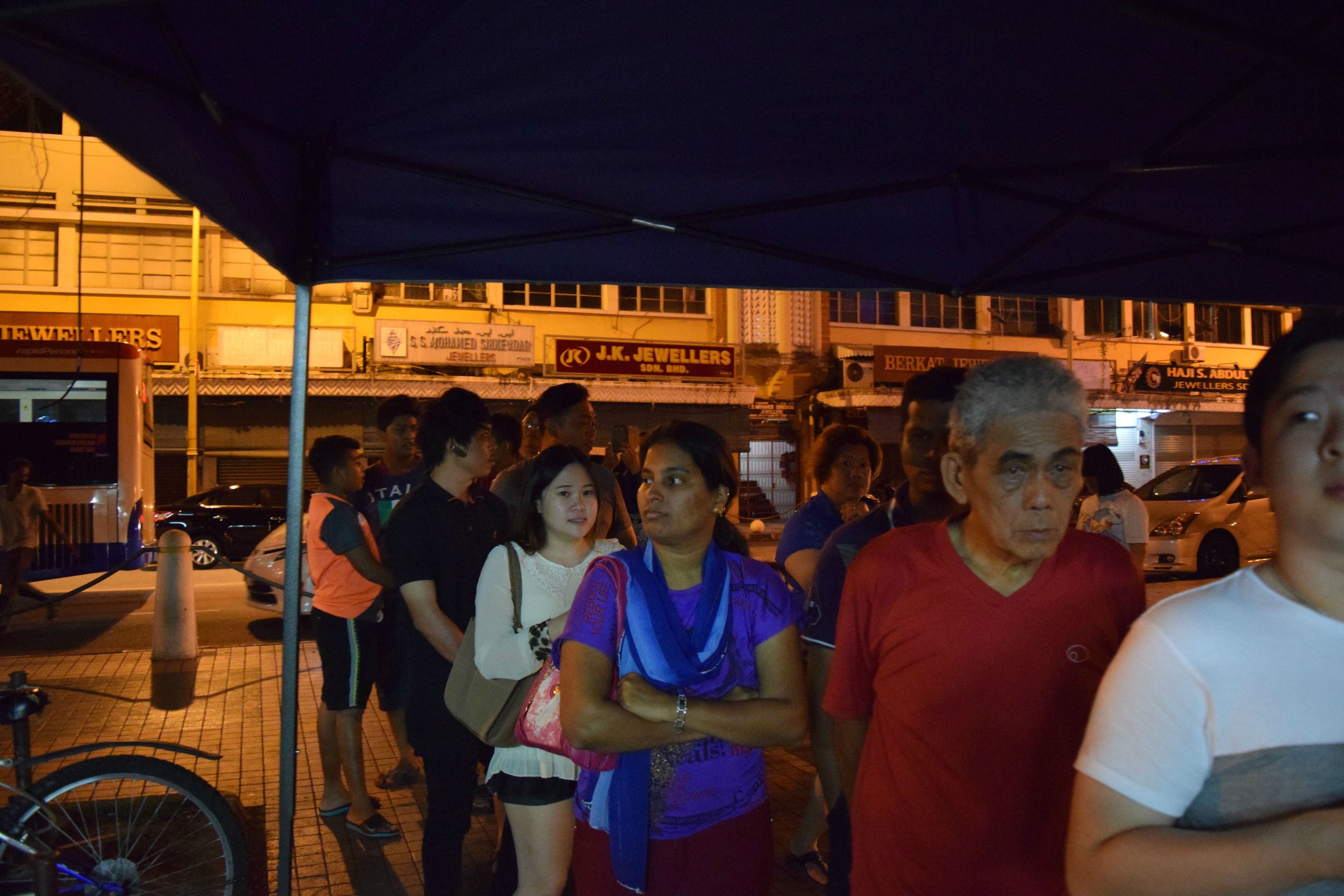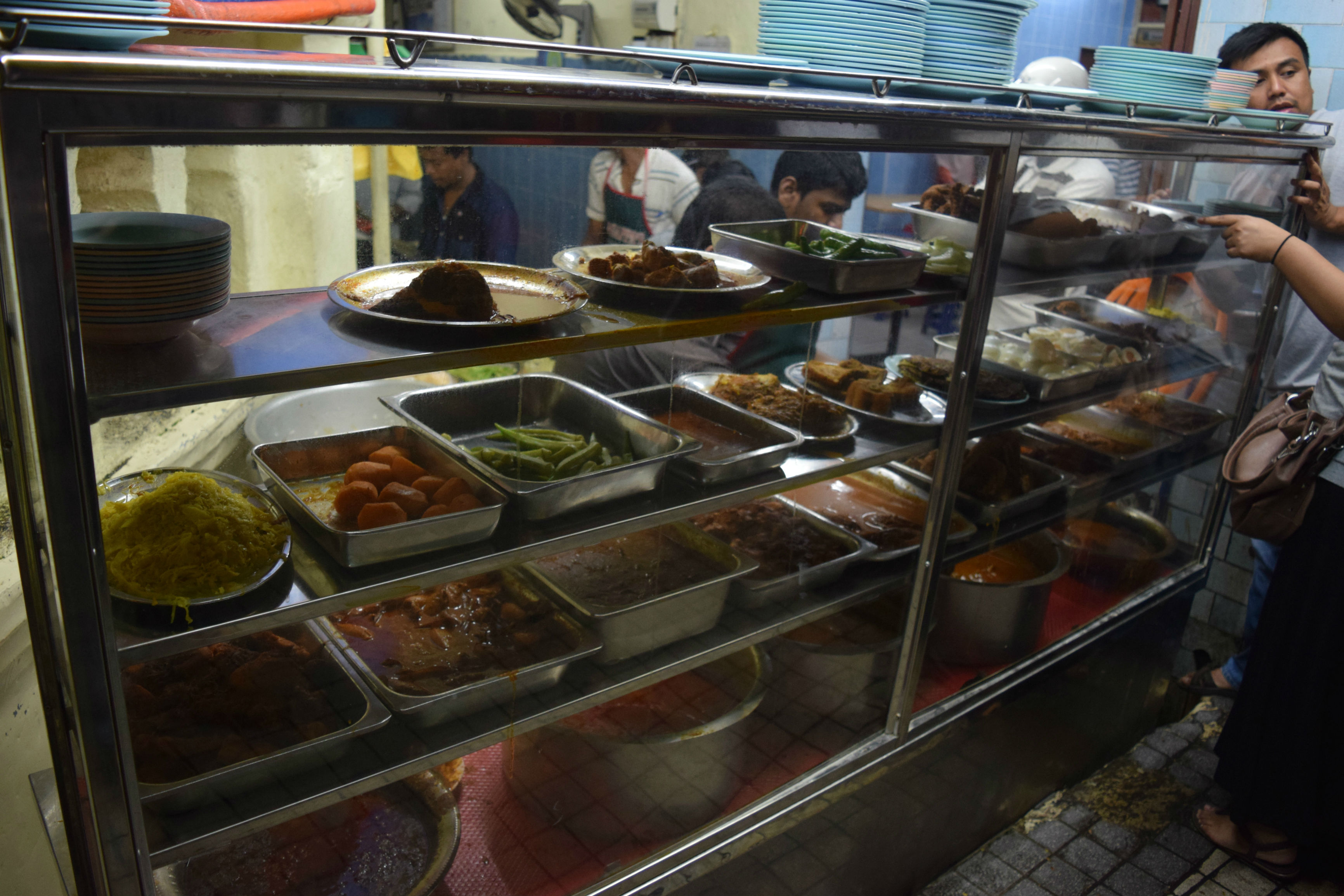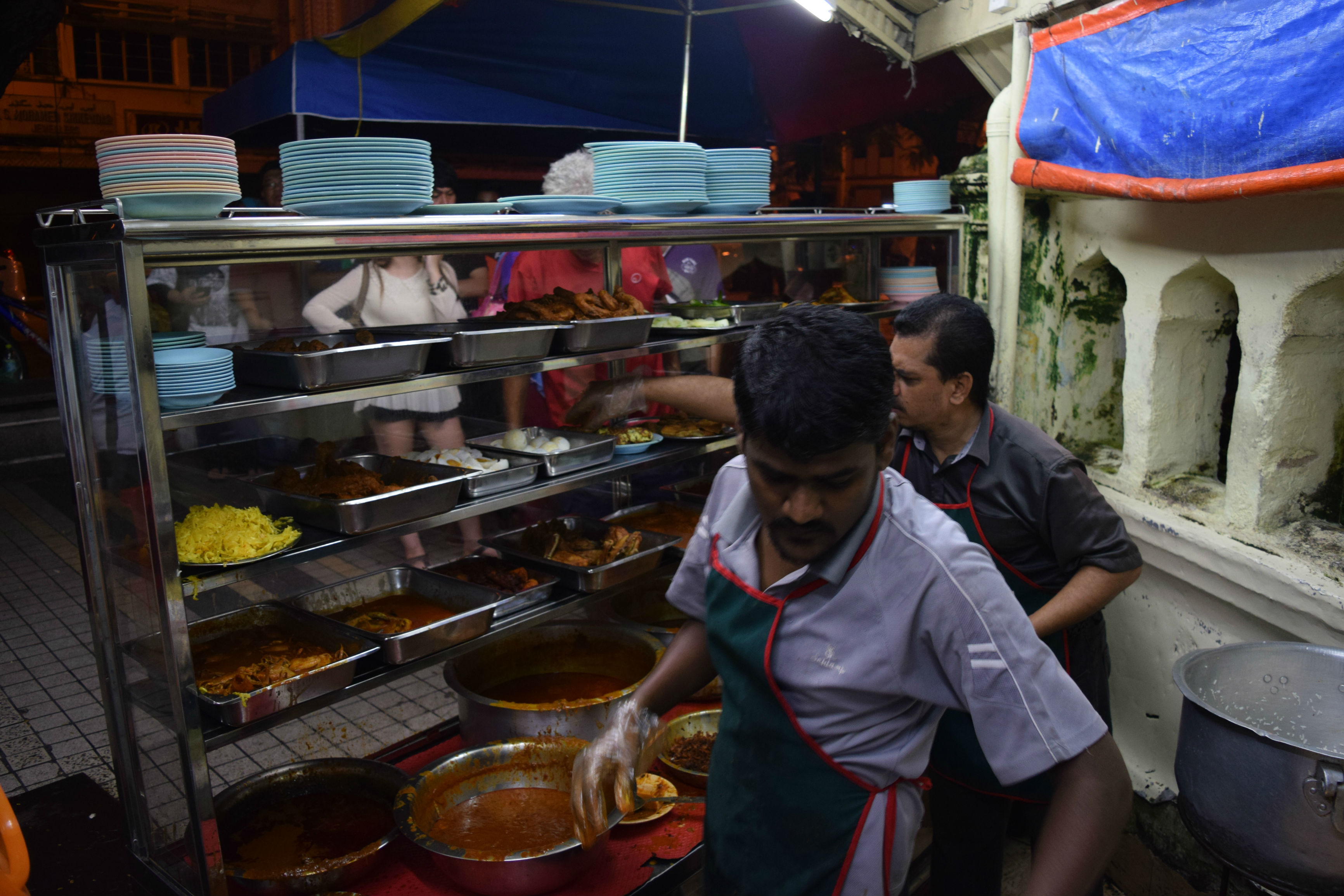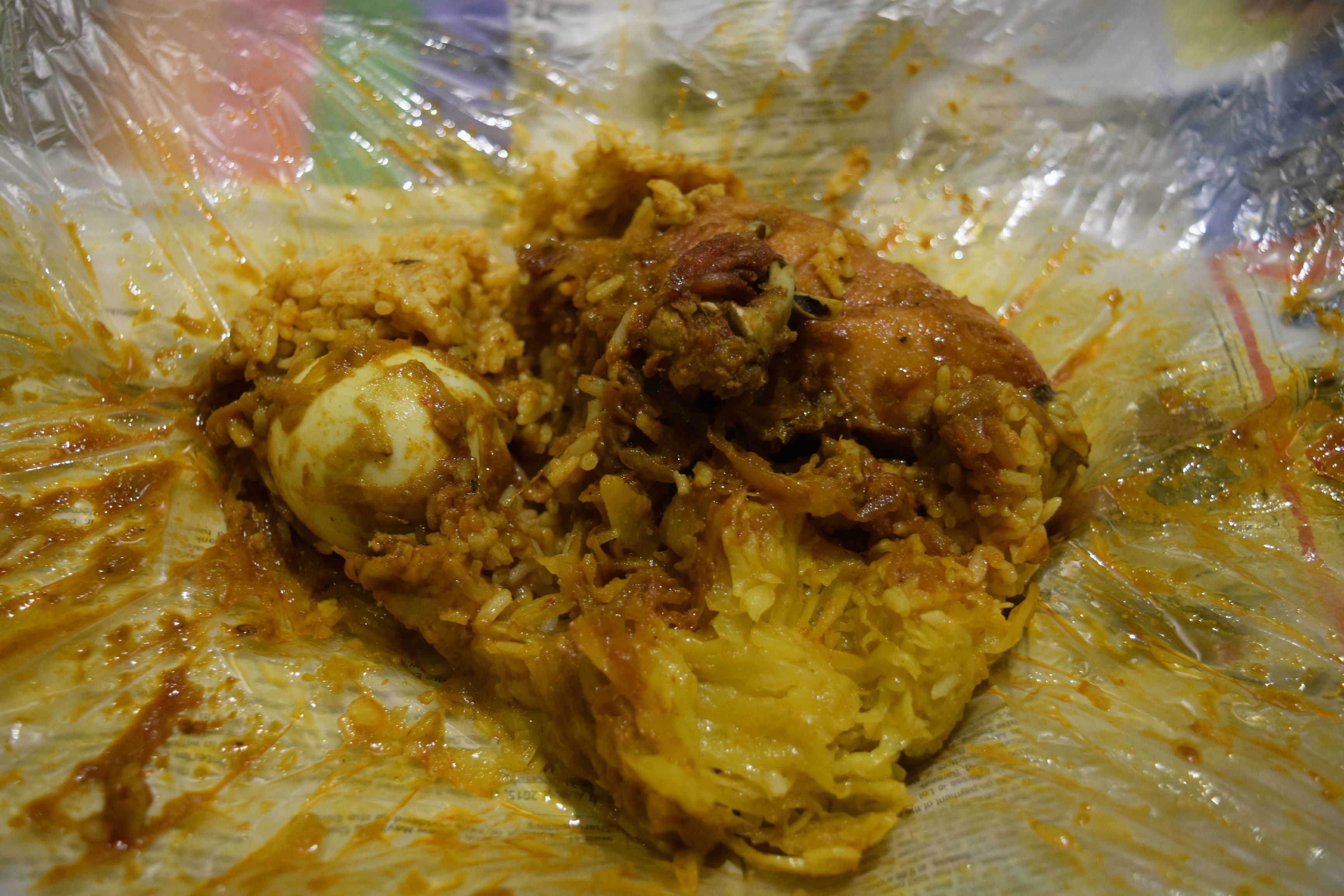 Lebuh Kimberly (Kimberly Street)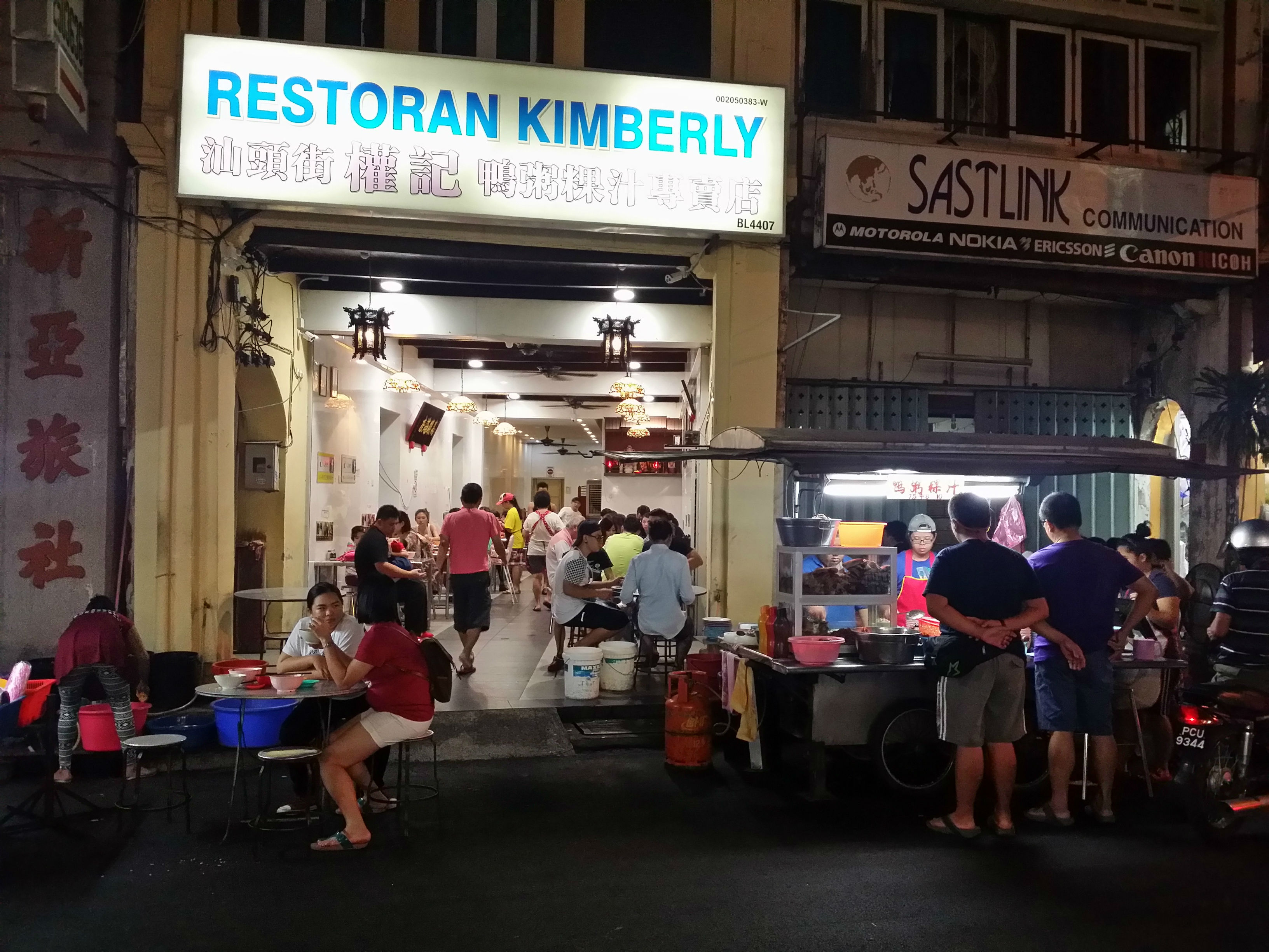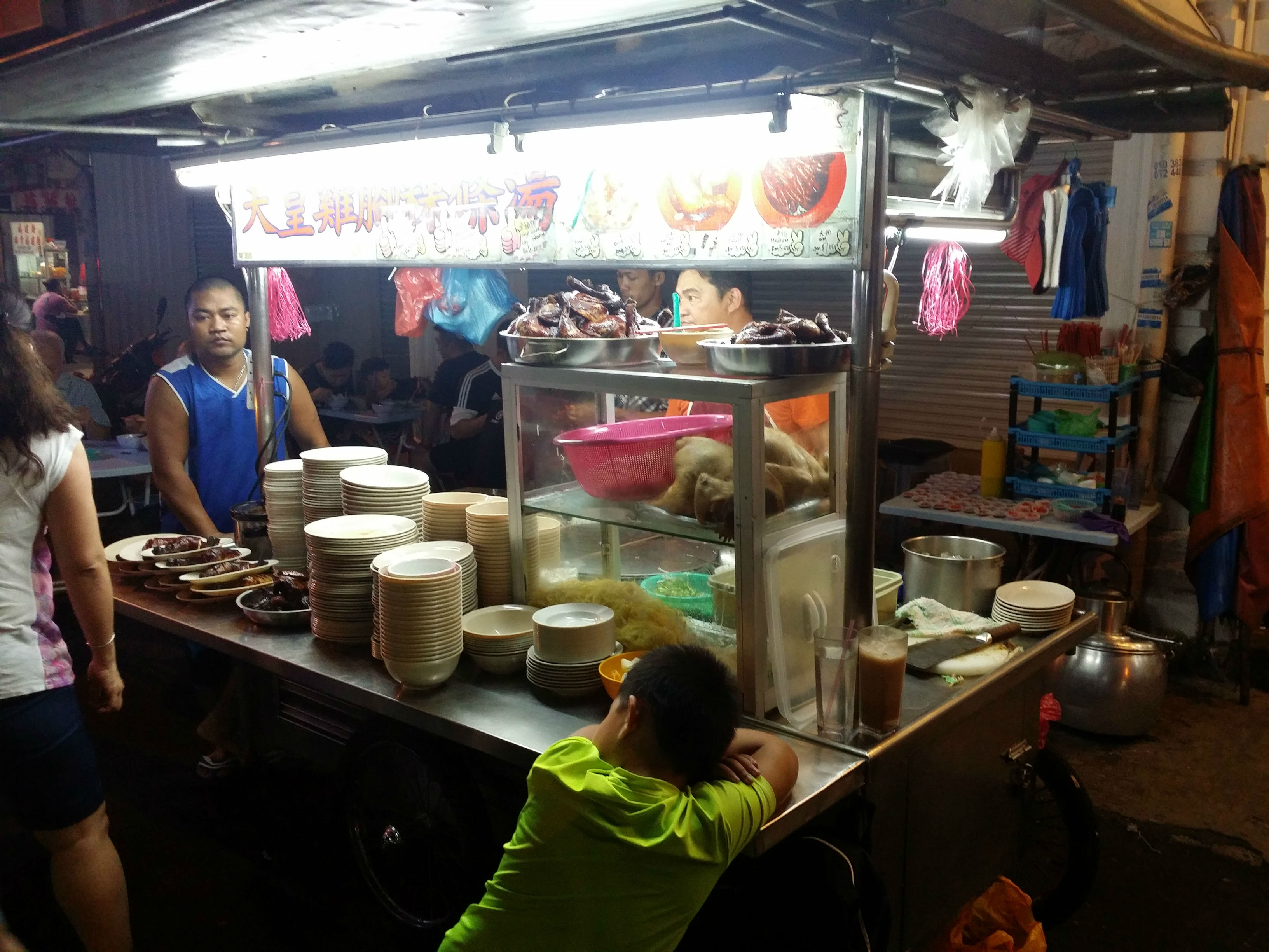 Toh Soon Cafe (Lebuh Campbell)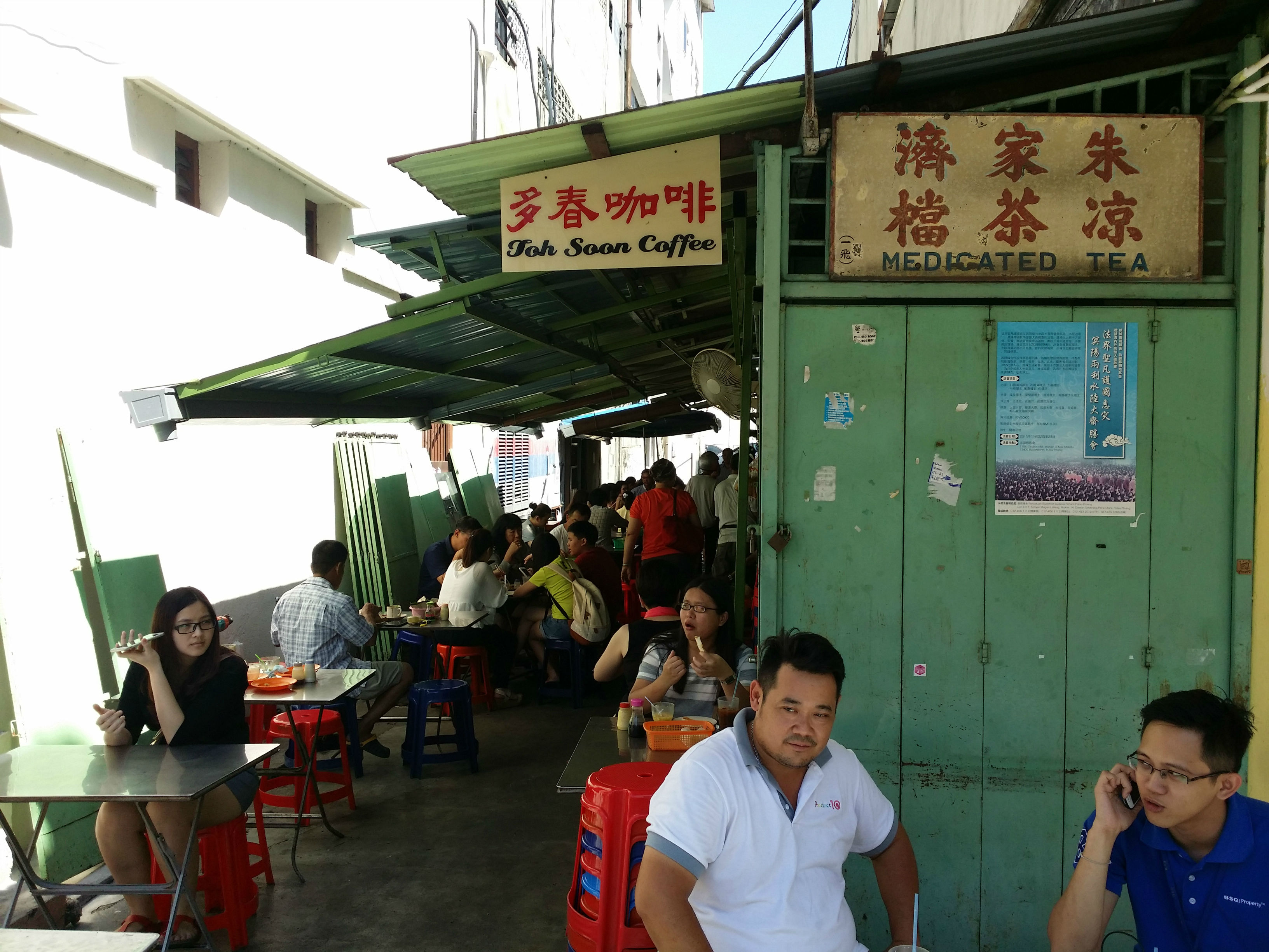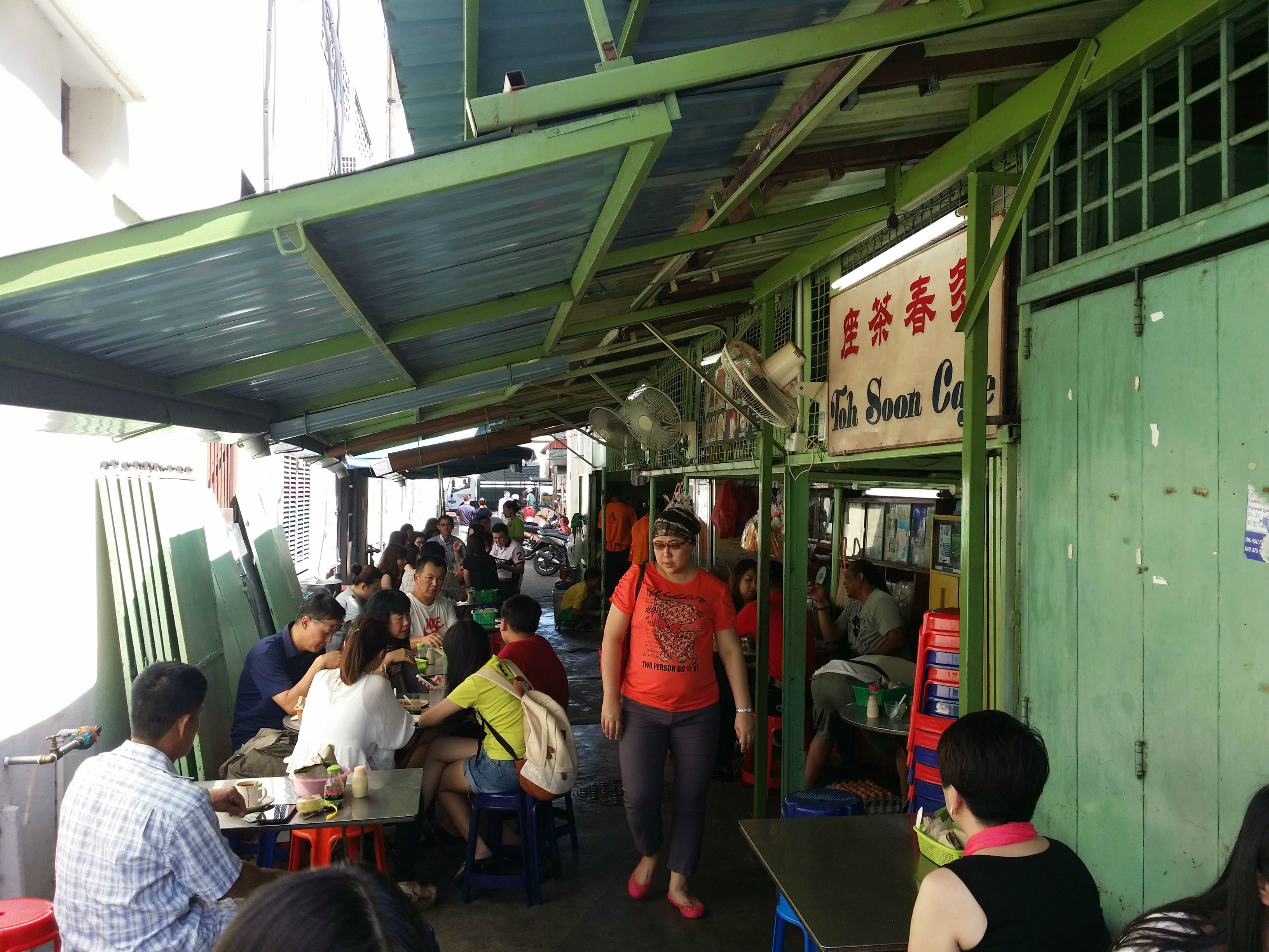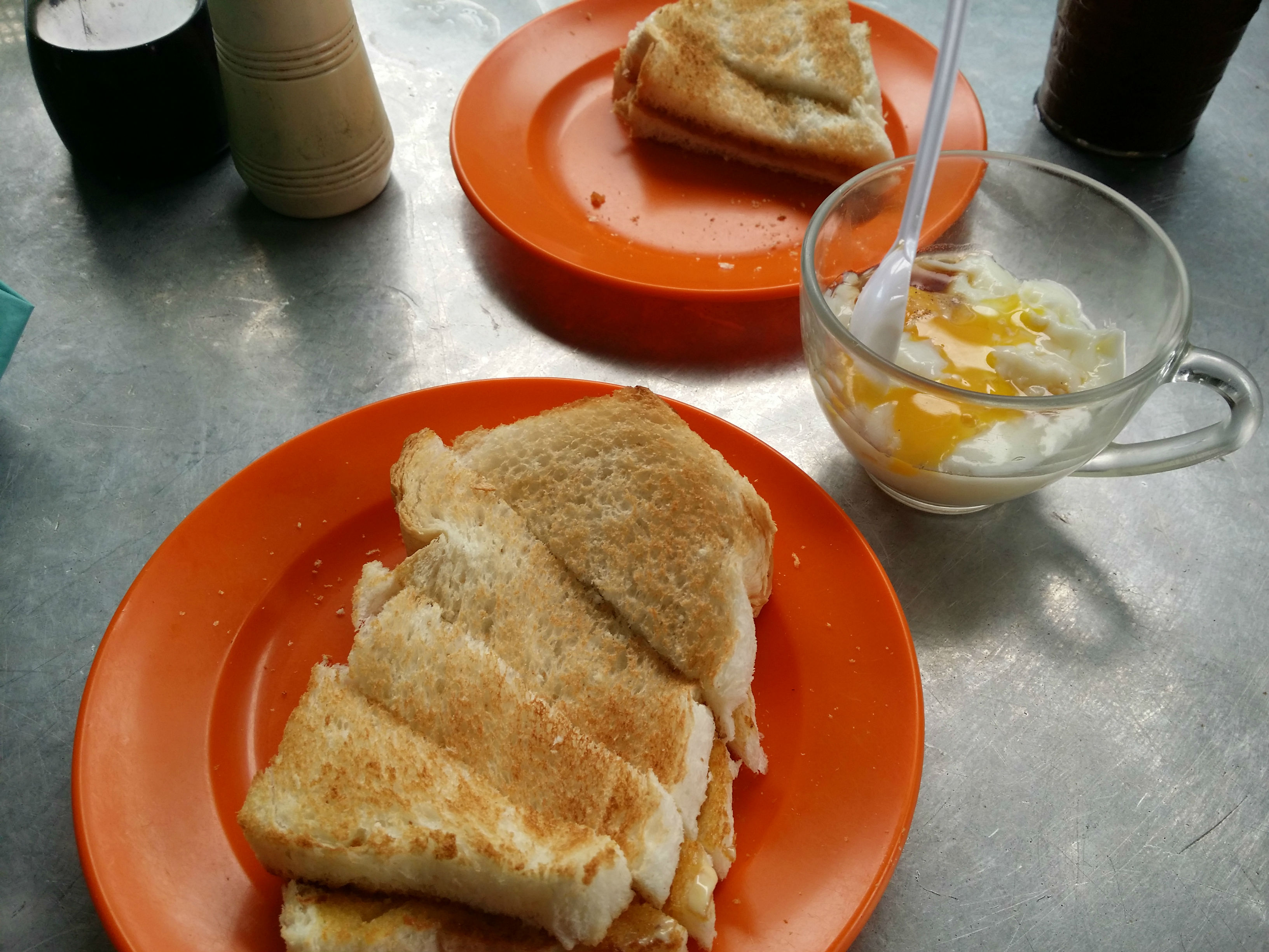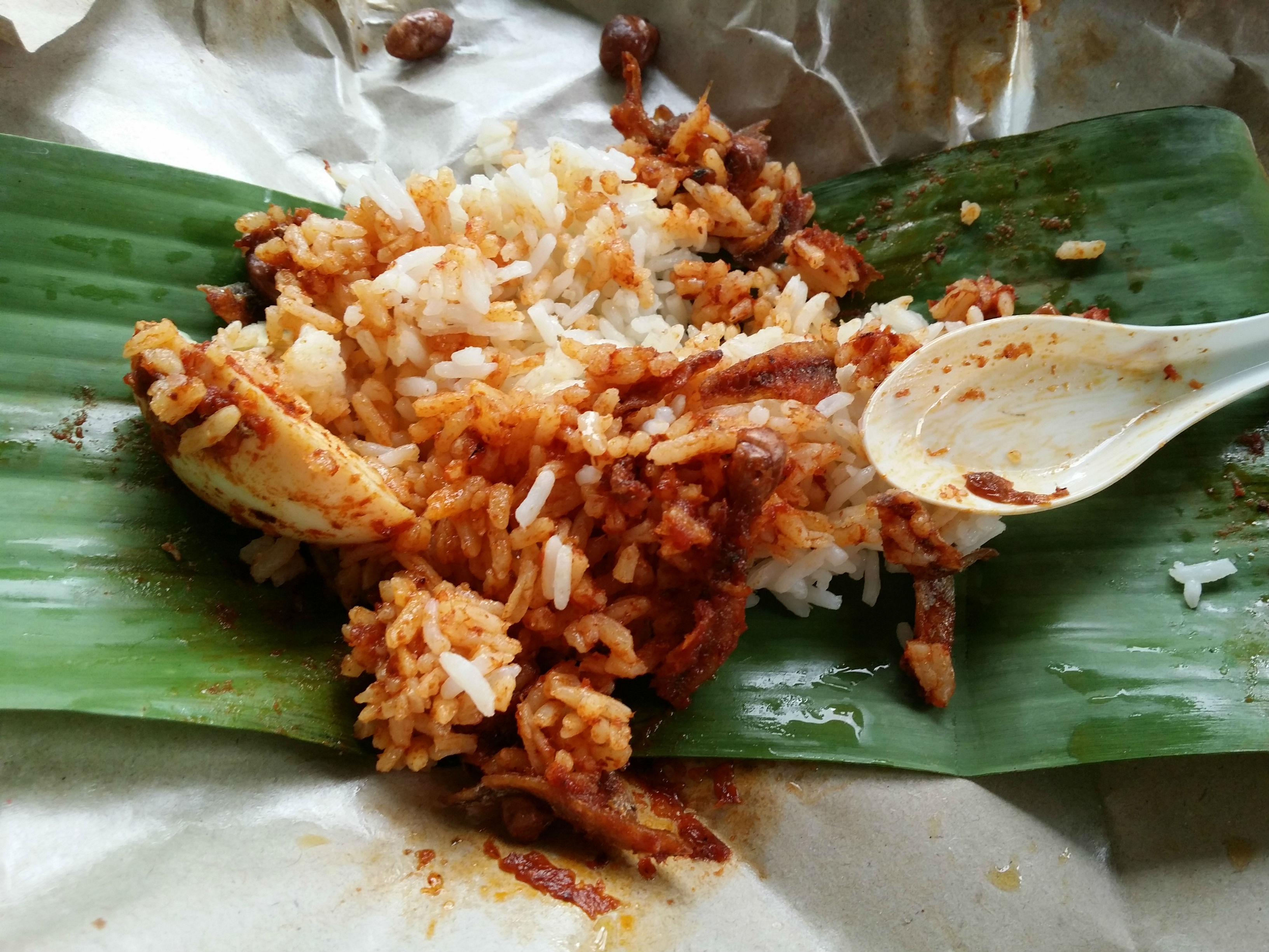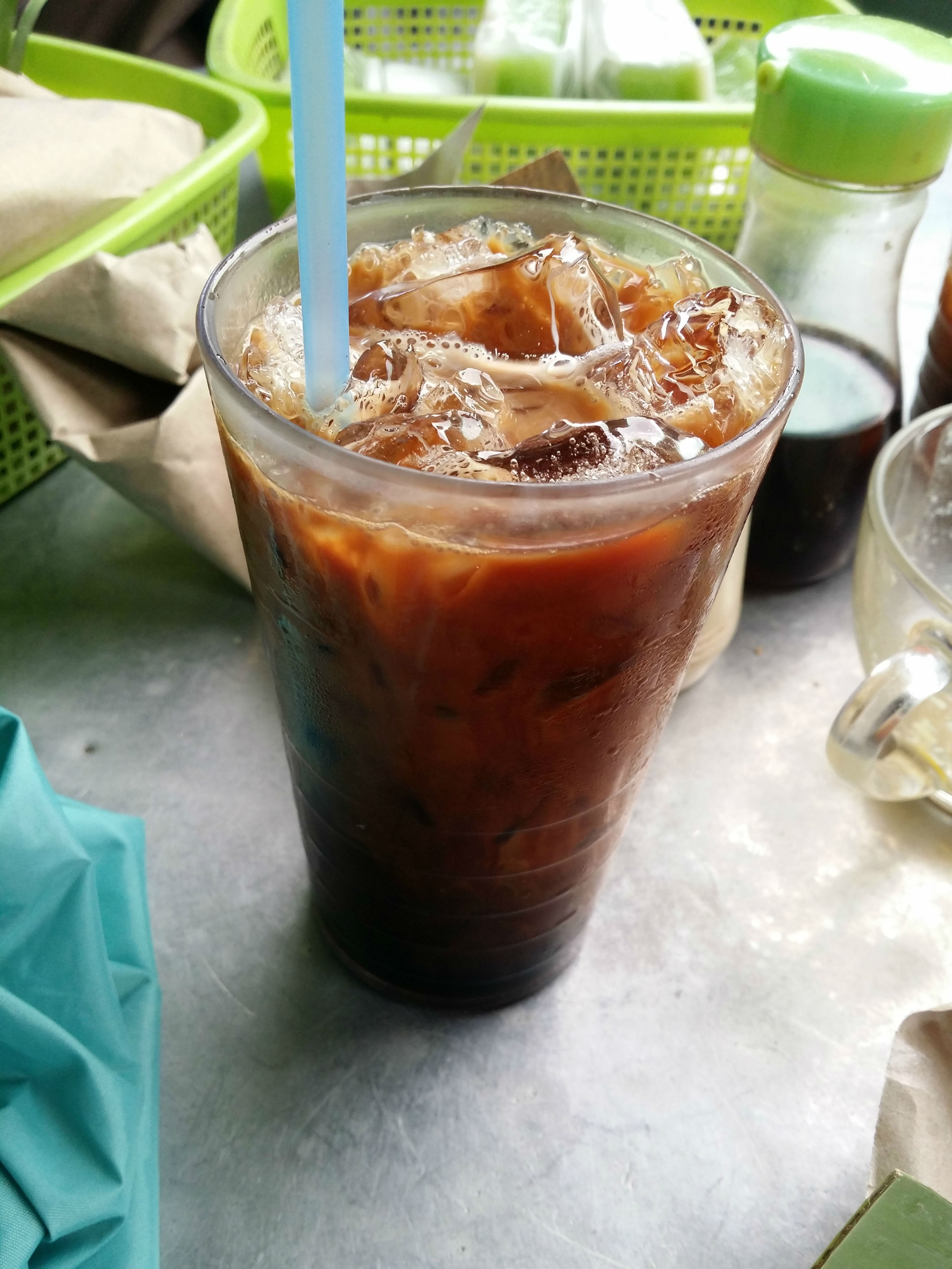 This can be the best place to visit in the morning, for breakfast!
Old Green House Restaurant (Jalan Burma)
Jalan C.Y. Choy (Next to SRJK(C) Sum Min)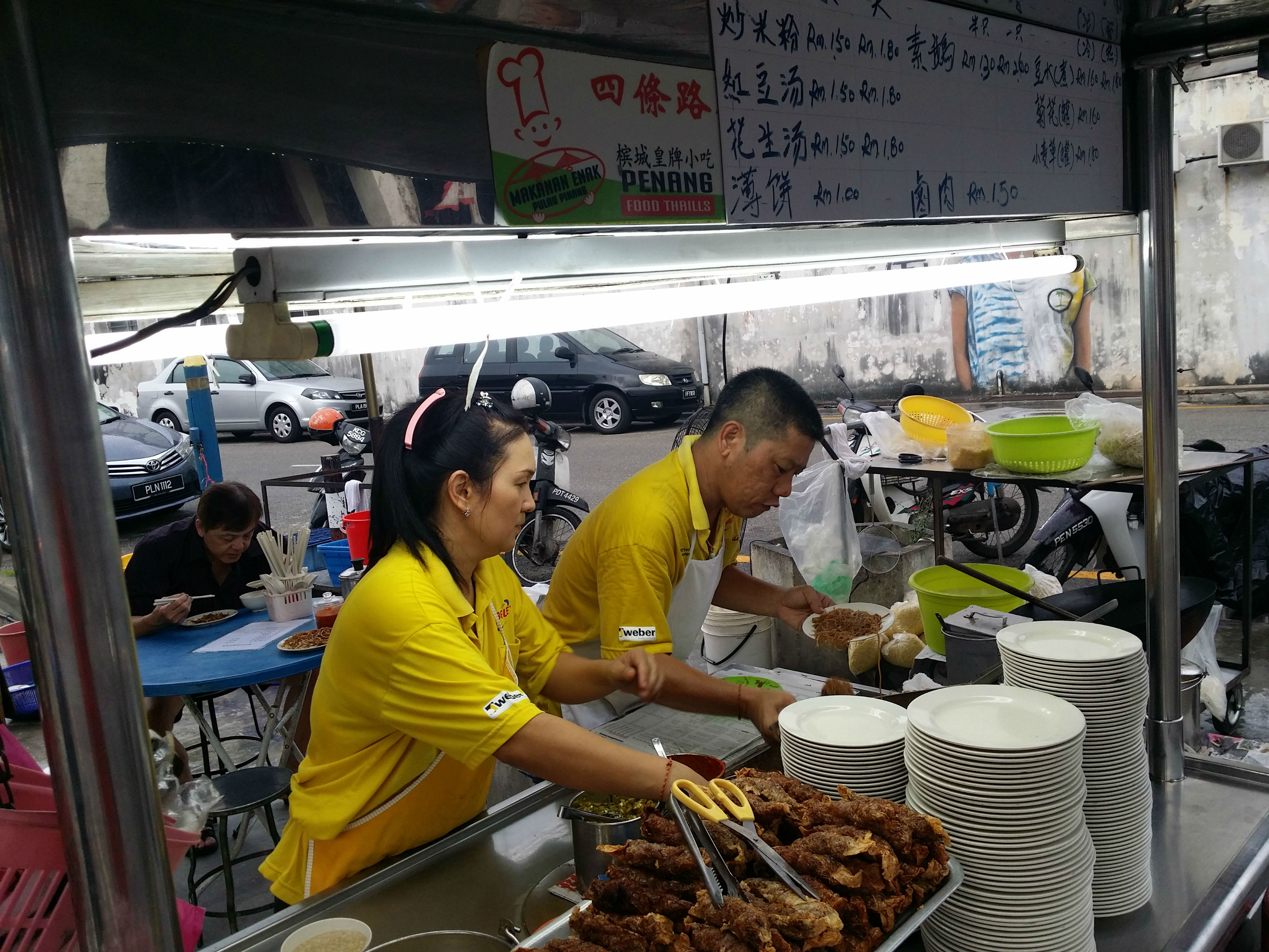 Bee Hong Kopitiam (Jalan Magazine)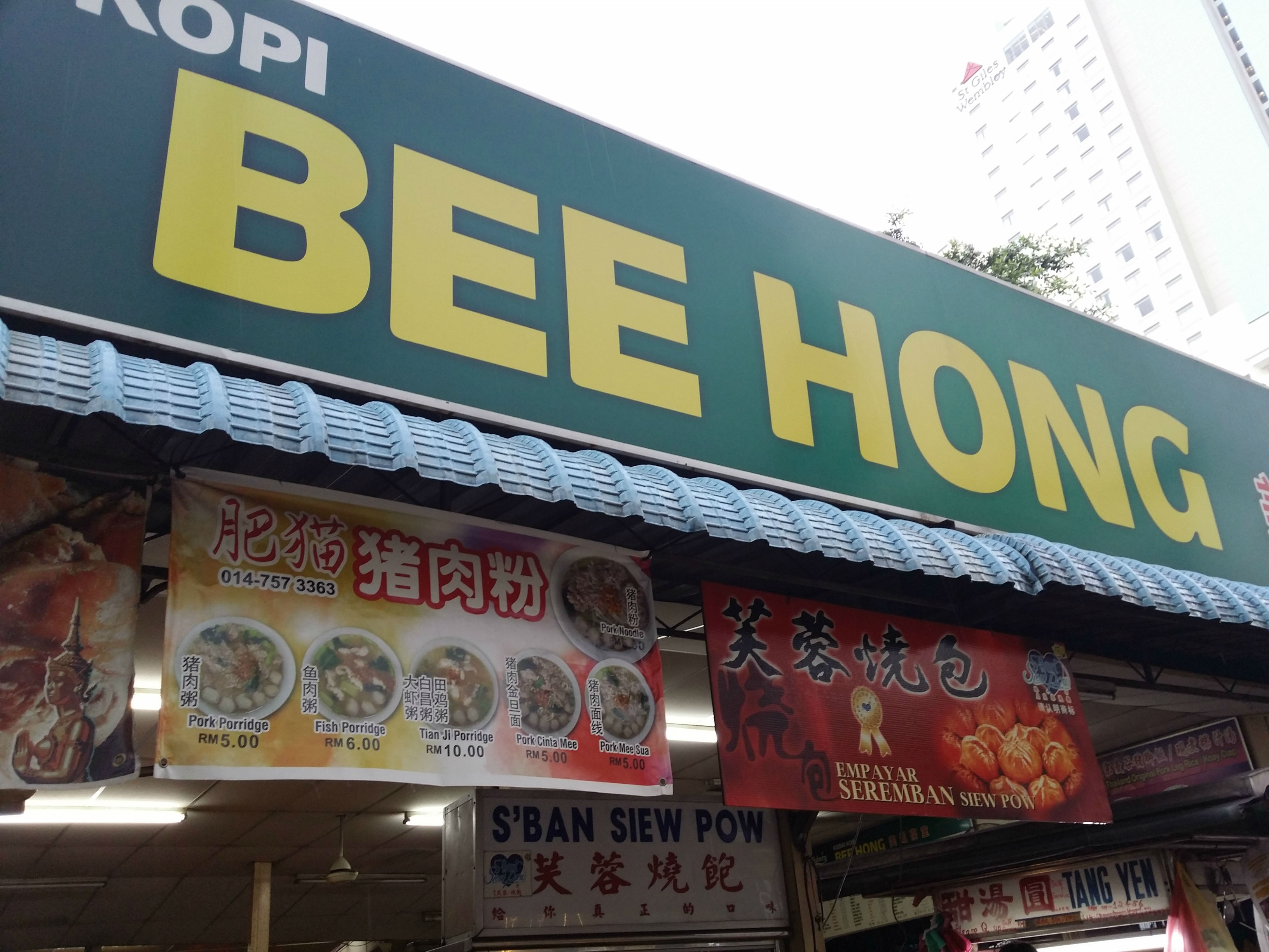 Genting Cafe Kopitiam (Lorong Delima 3)
Ivy's Nyonya Cuisine (Jalan Chow Thye)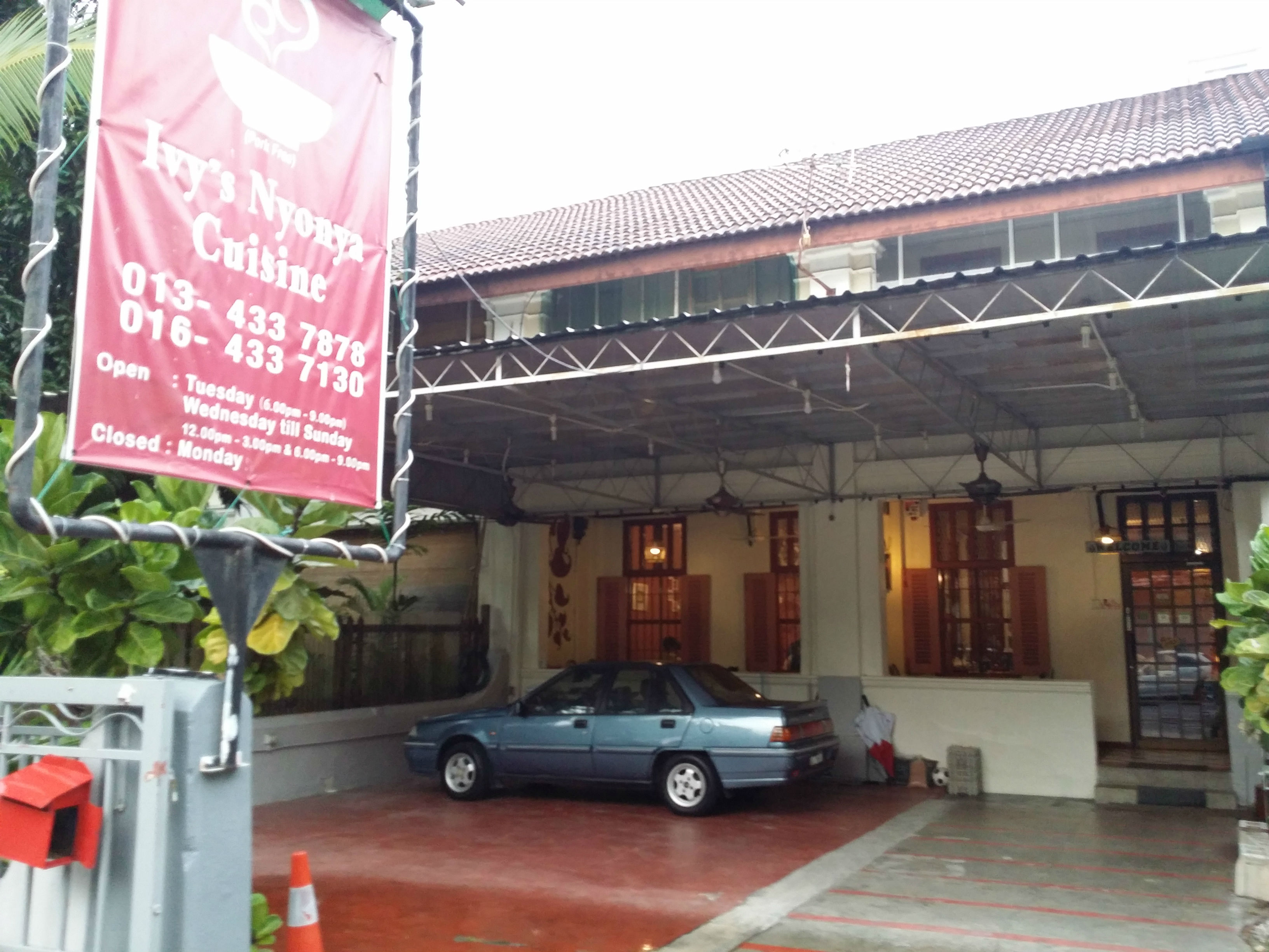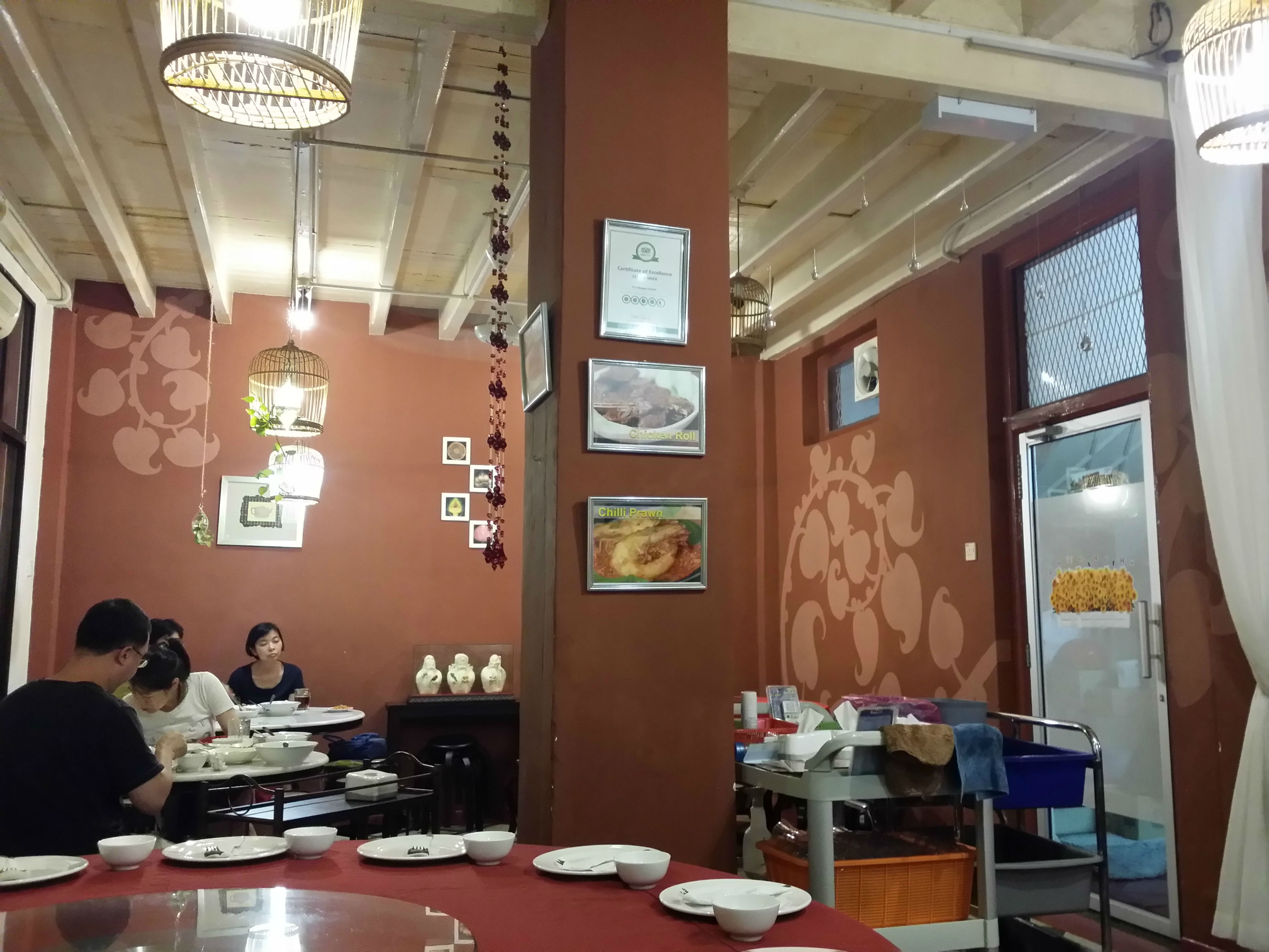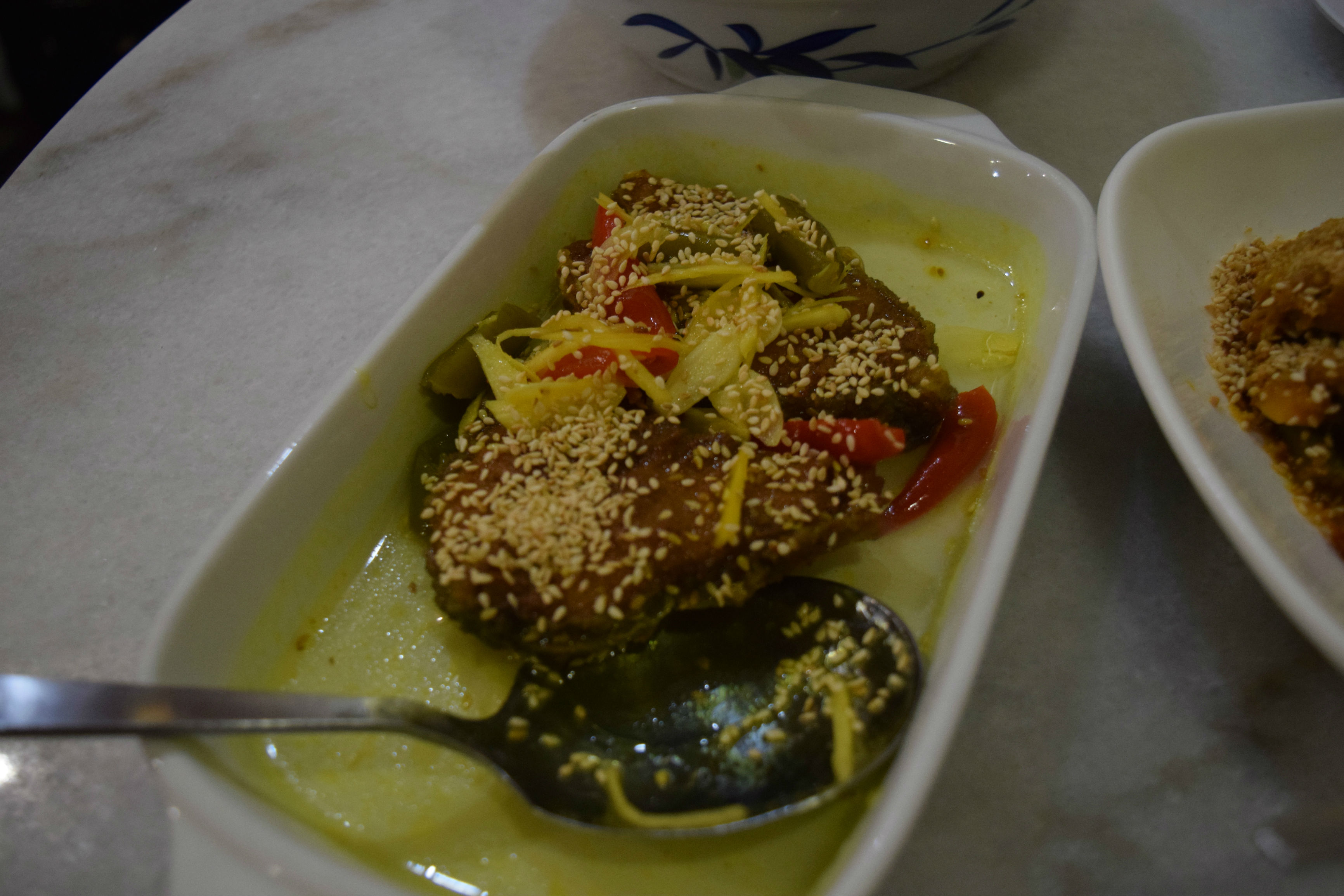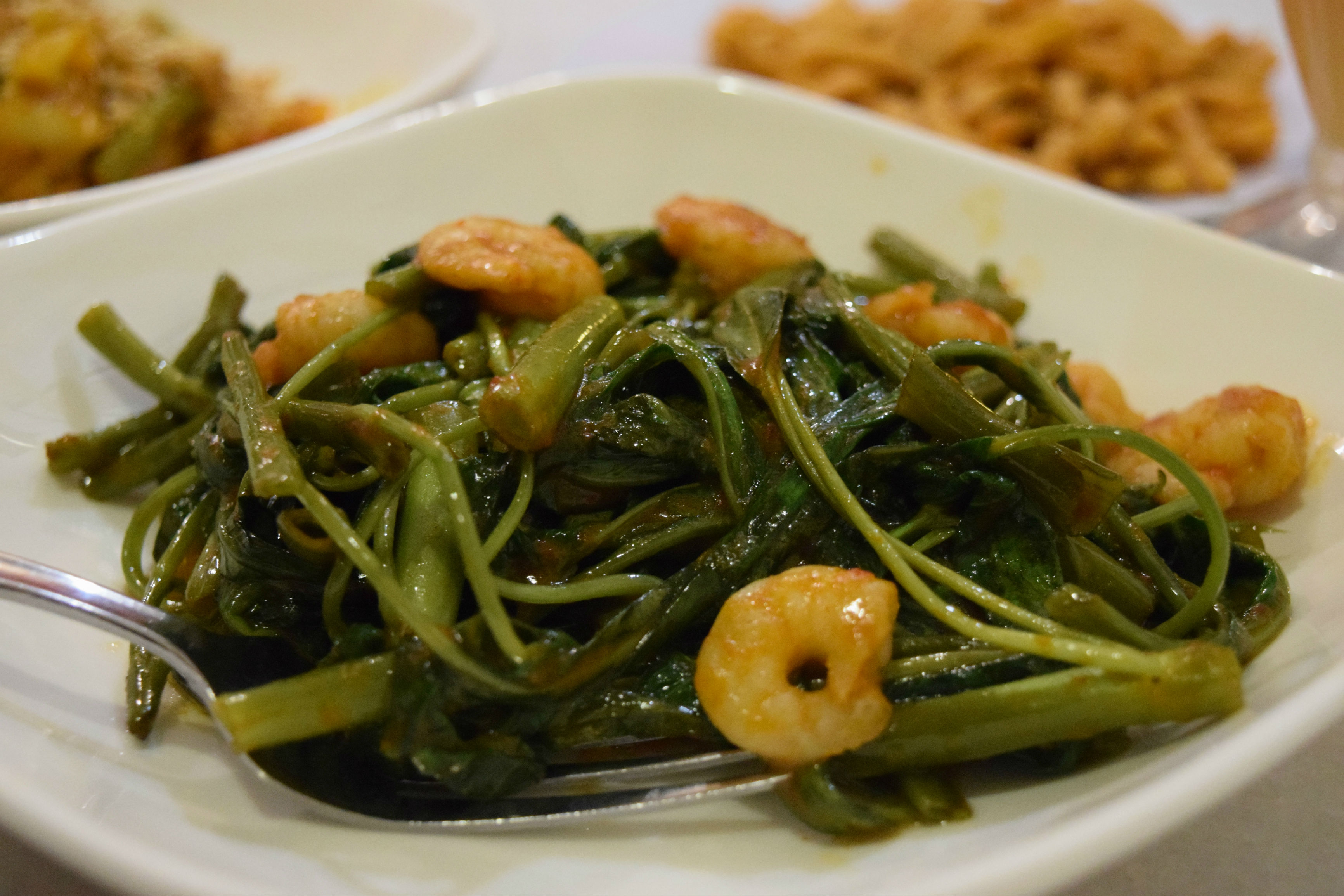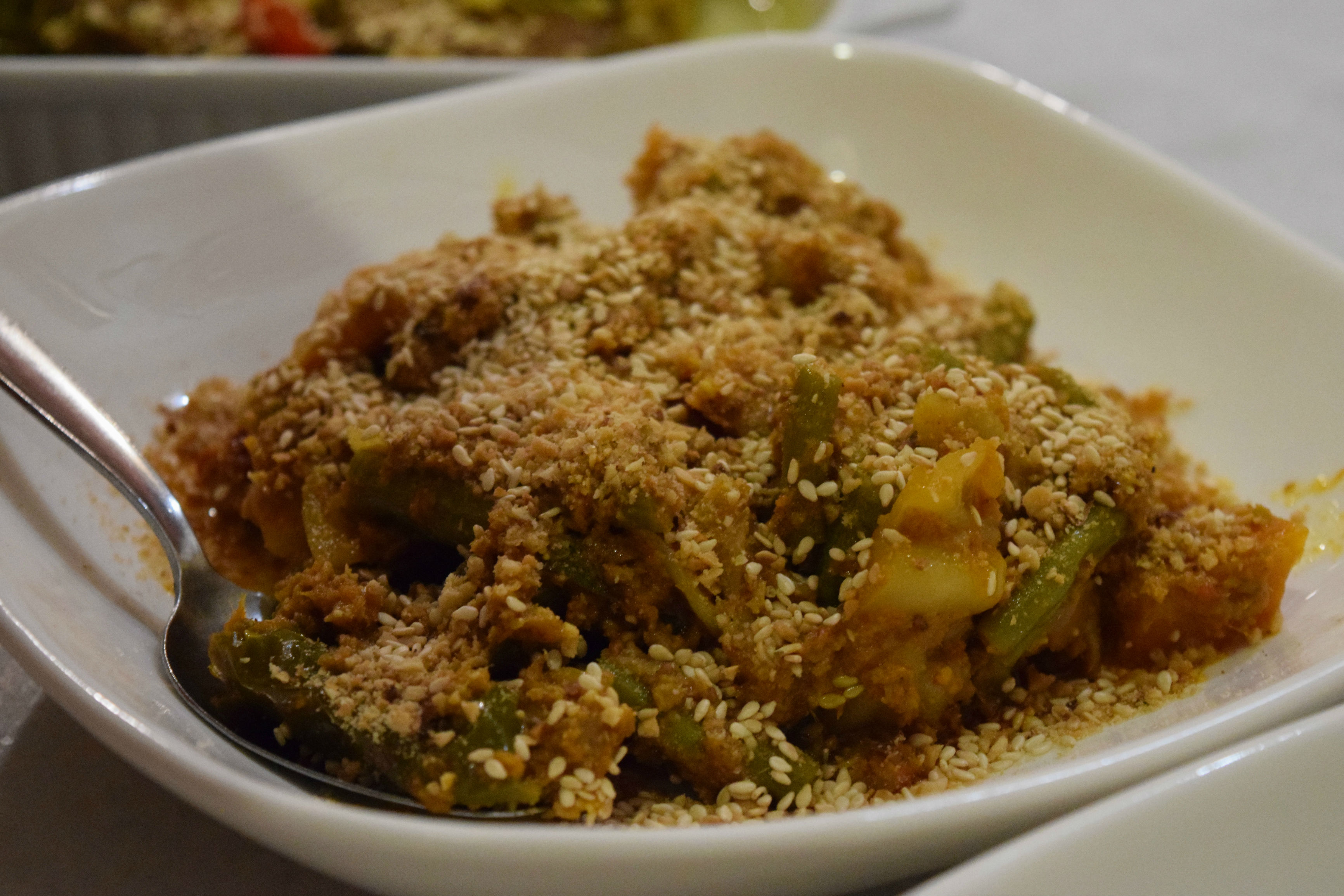 If you are craving for some Nyonya food, you may visit Ivy's Nyonya Cuisine at Jalan Chow Thye. The food was good, though it wasn't the best I have tried. I find that the food here is relatively expensive and I'd prefer that one Nyonya restaurant that I visited in Malacca.
Pulau Tikus Market – Seang Kee Roast Pork (Jalan Pasar)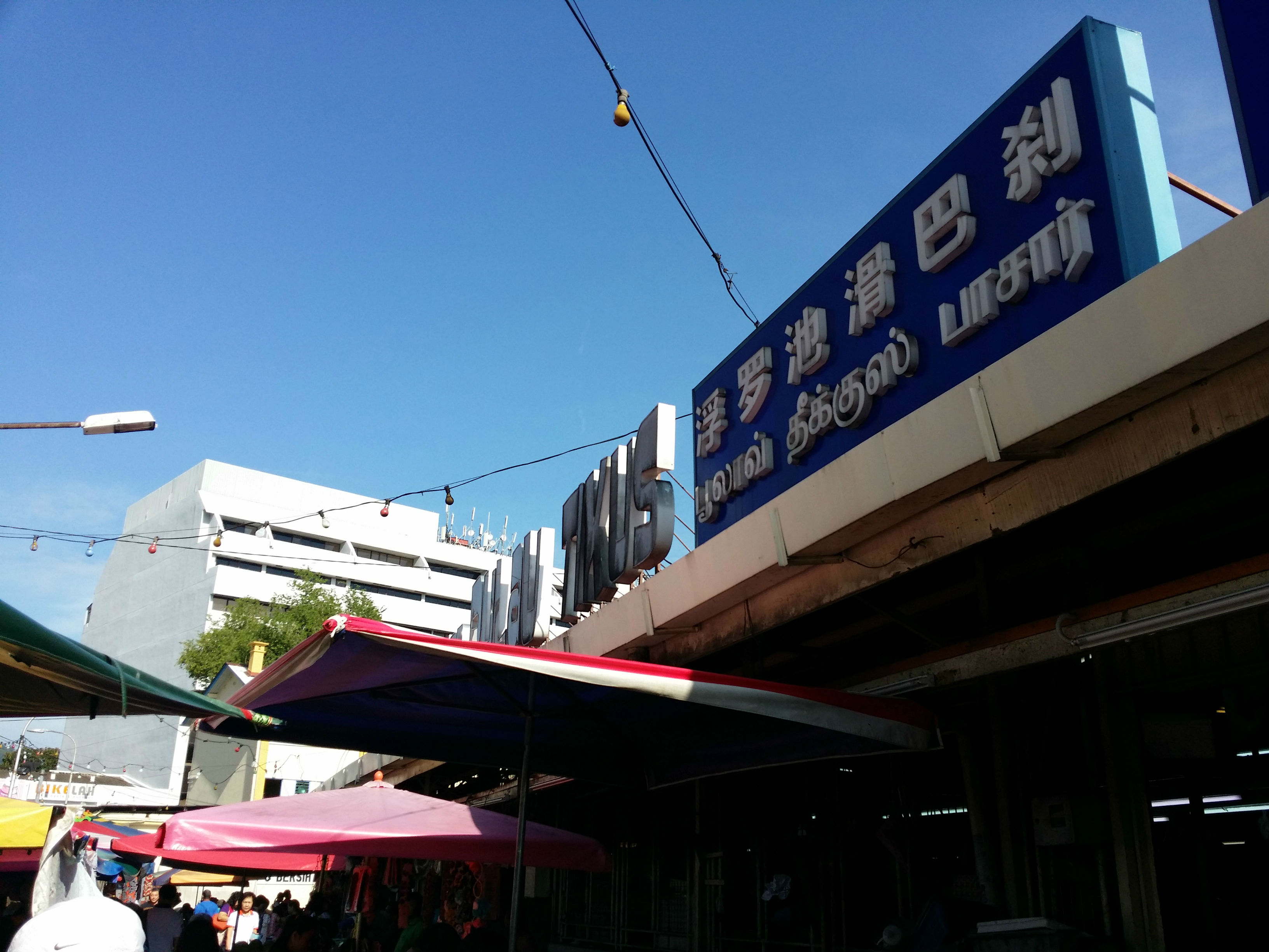 "Kong Th'ng" (贡糖) (next to Kuan Yin Teng Temple)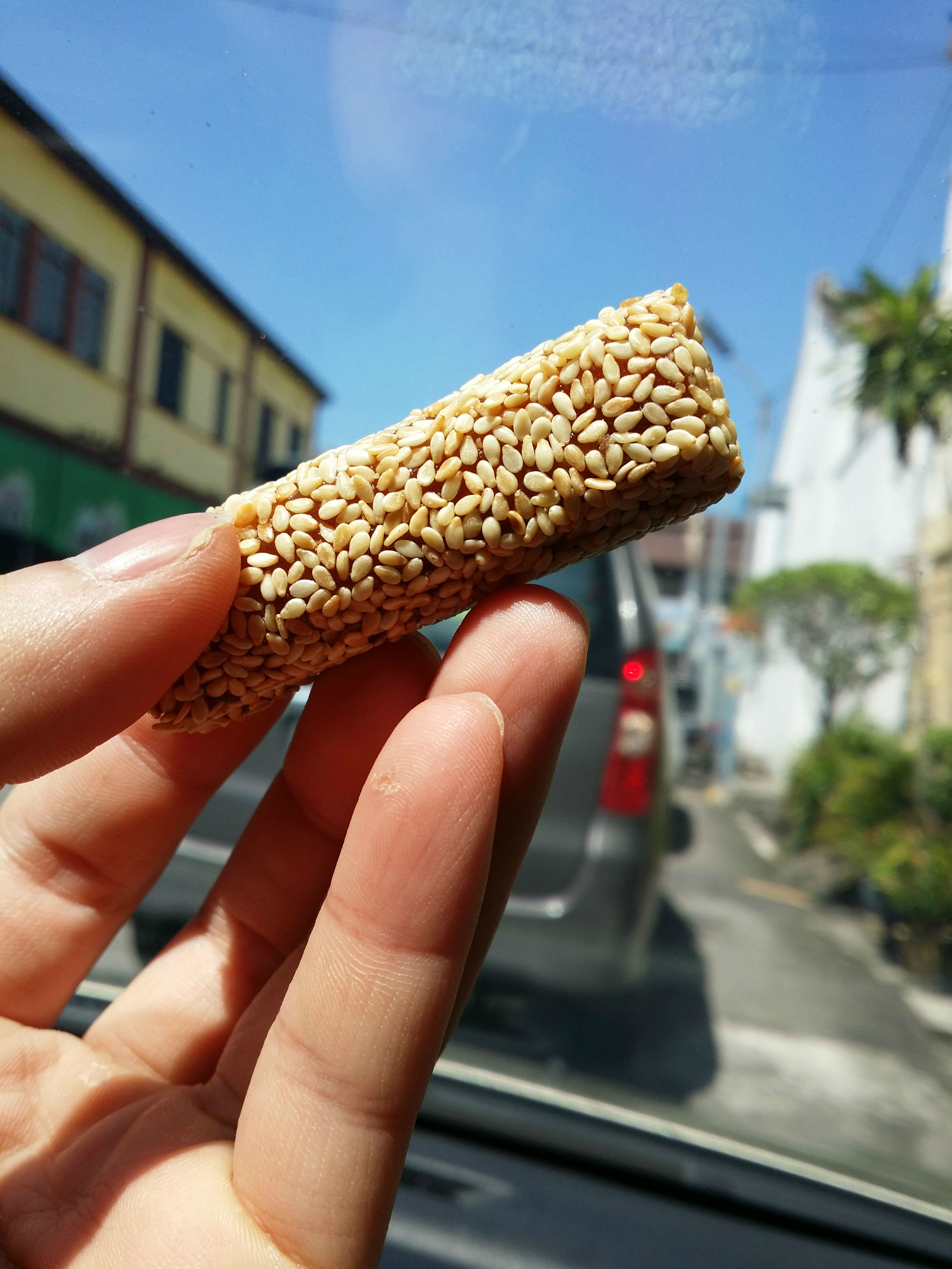 Tan Jetty Prawn Fritters (Pengkalan Weld)
Oh Kio Dessert (Pengkalan Weld)
Continental Bakery (Jalan Nagor/Bawasah)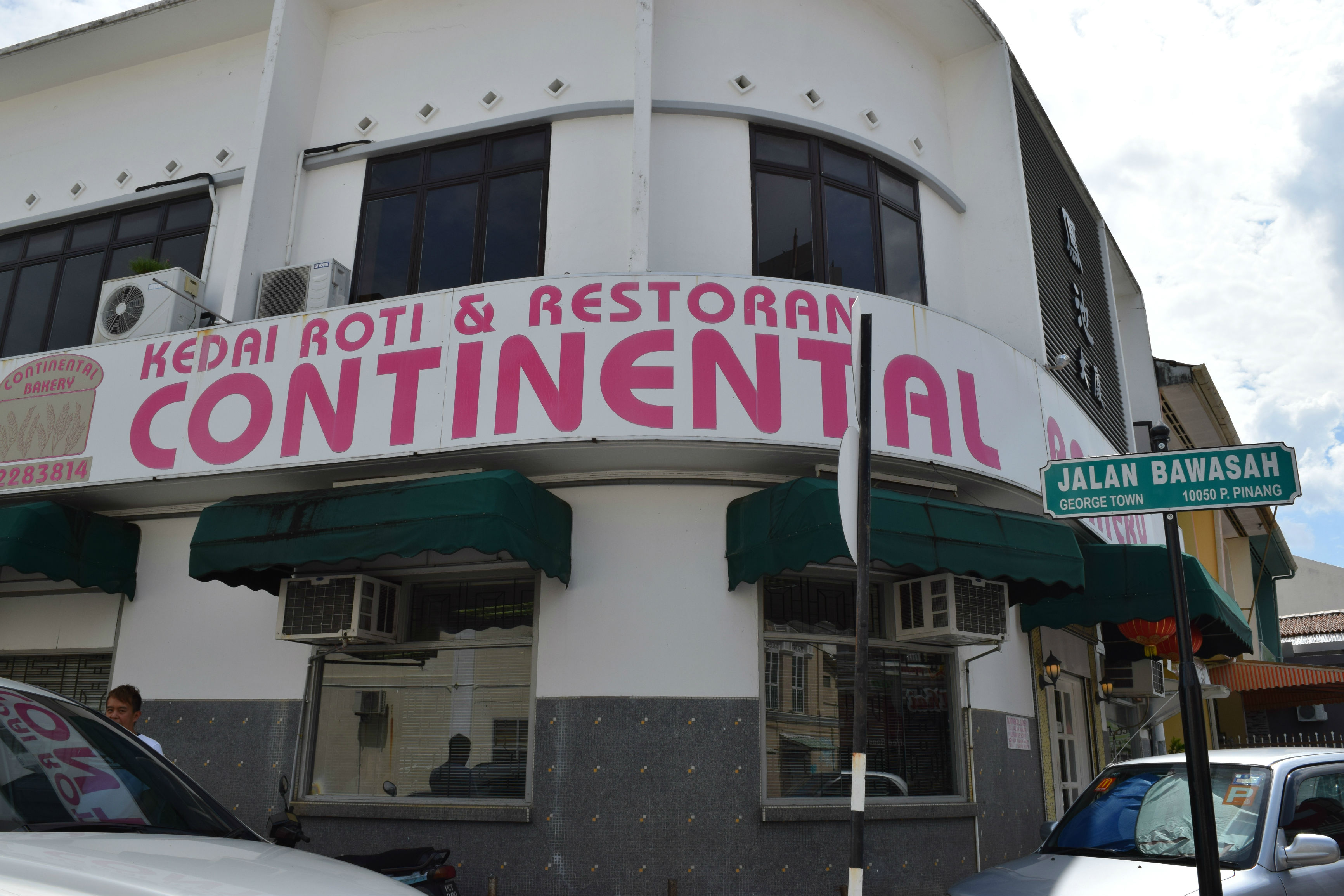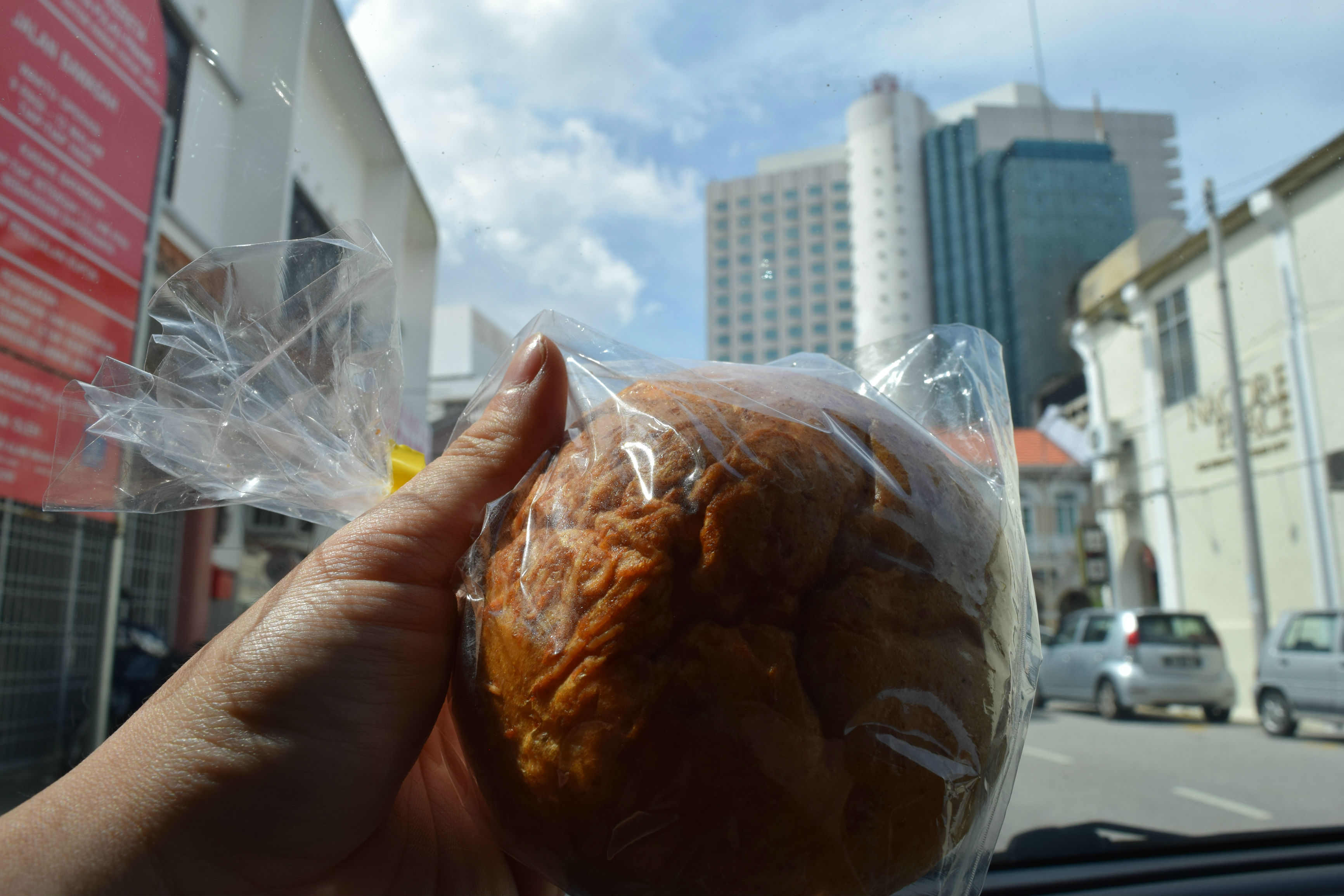 Apom Chooi (Near to Sekolah Jenis Kebangsaan (Cina) Union)

Medan Renong (Padang Kota Lama)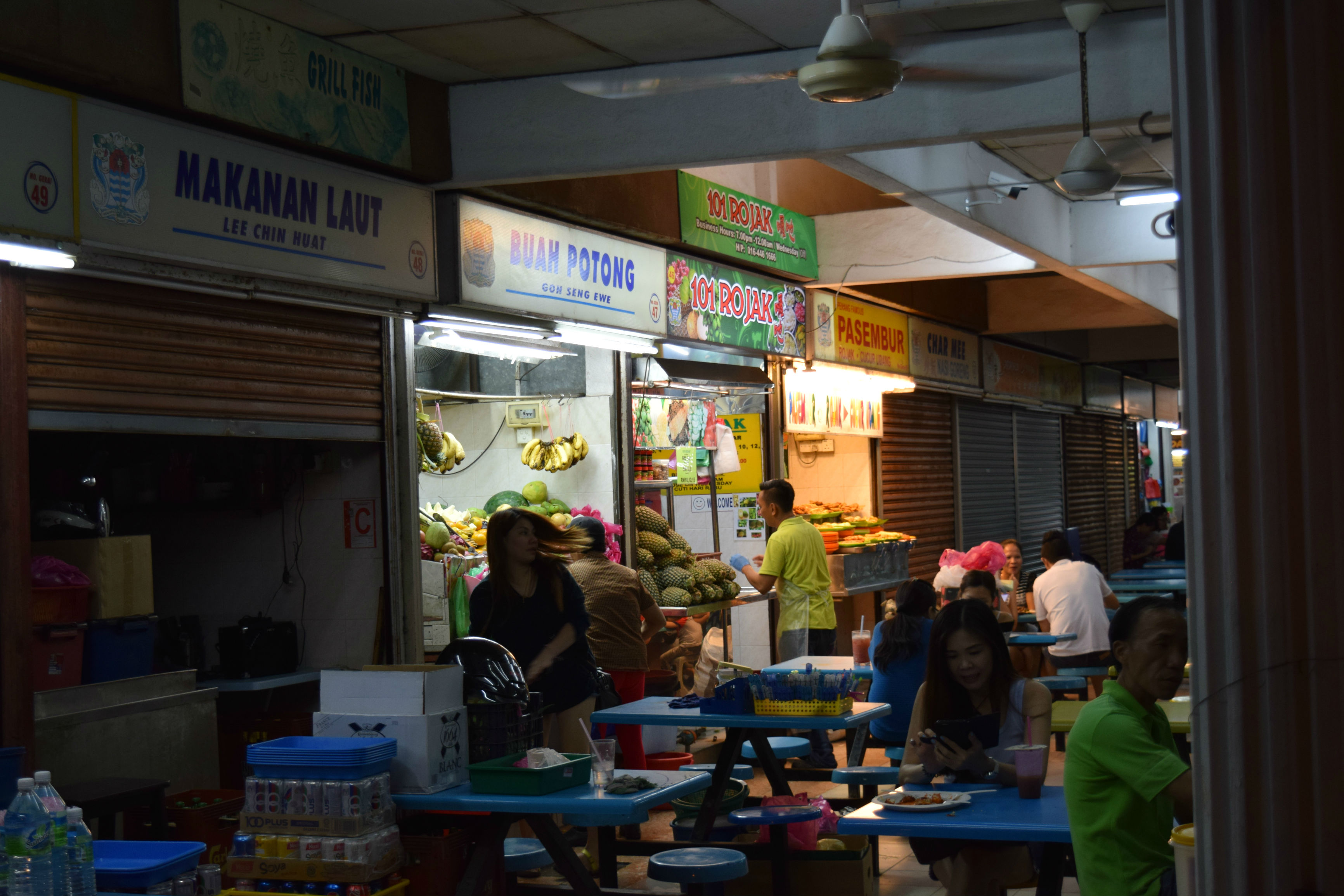 Ming Xiang Tai Pastry Shop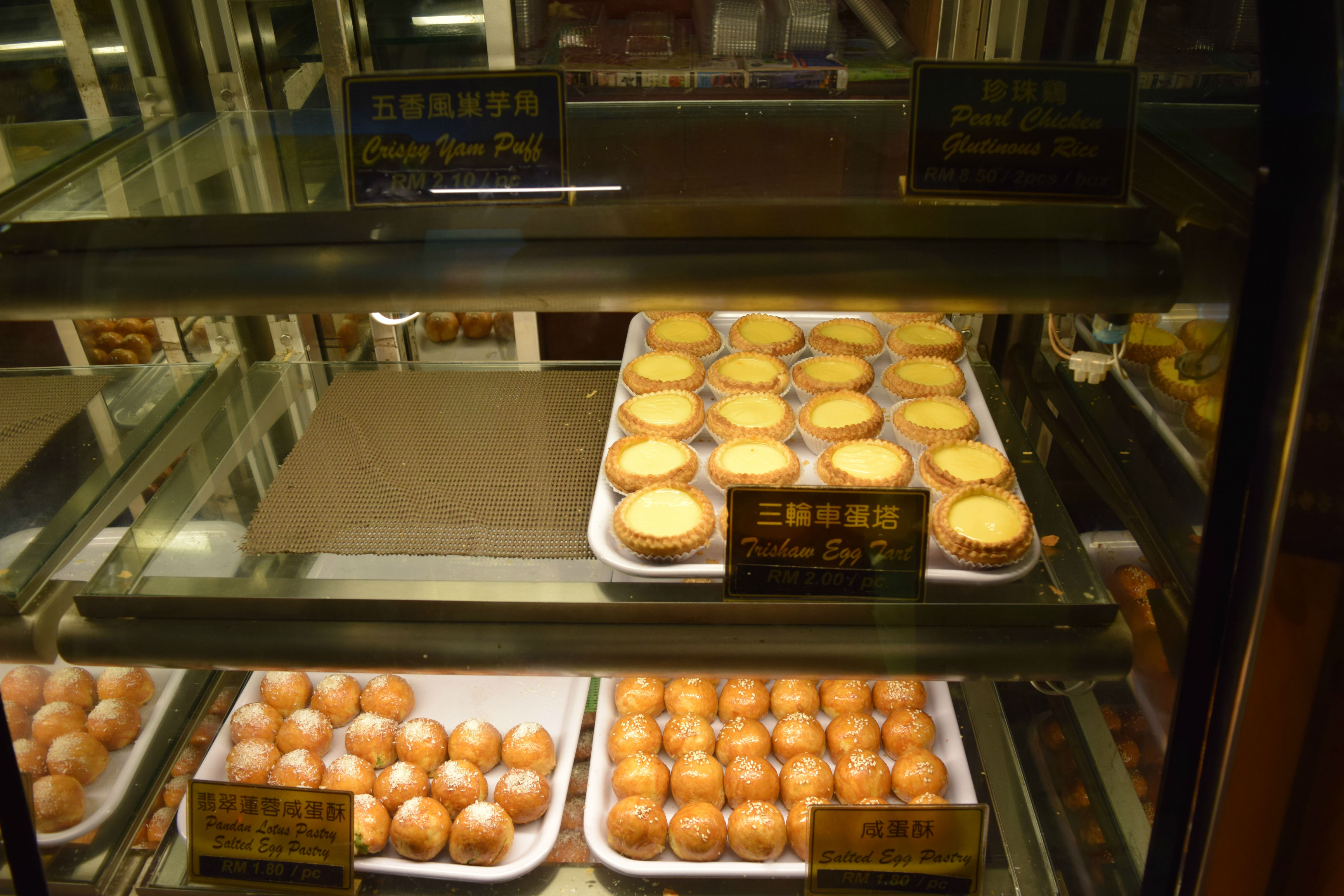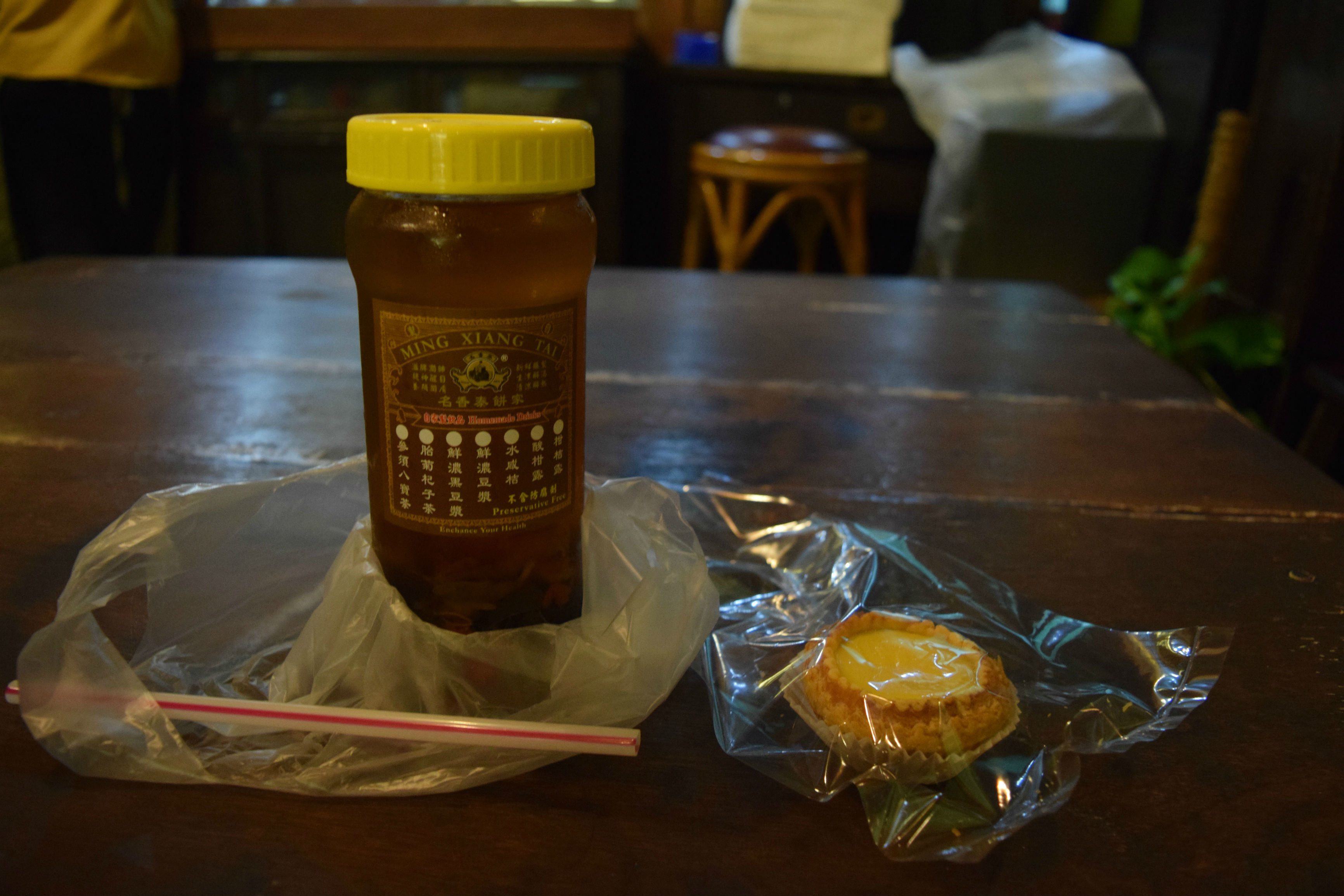 Hai Boey Seafood Restaurant (Teluk Kumbar)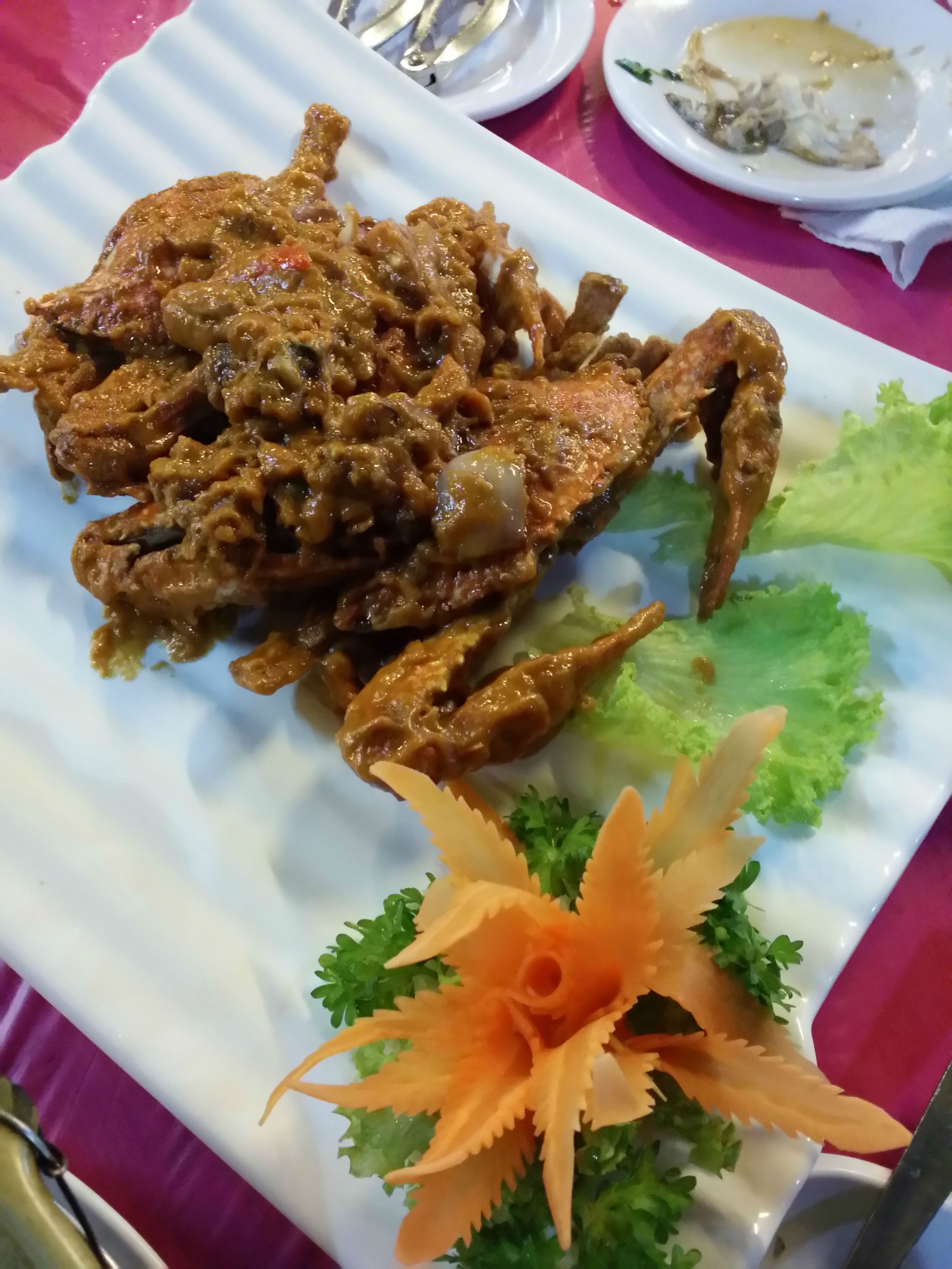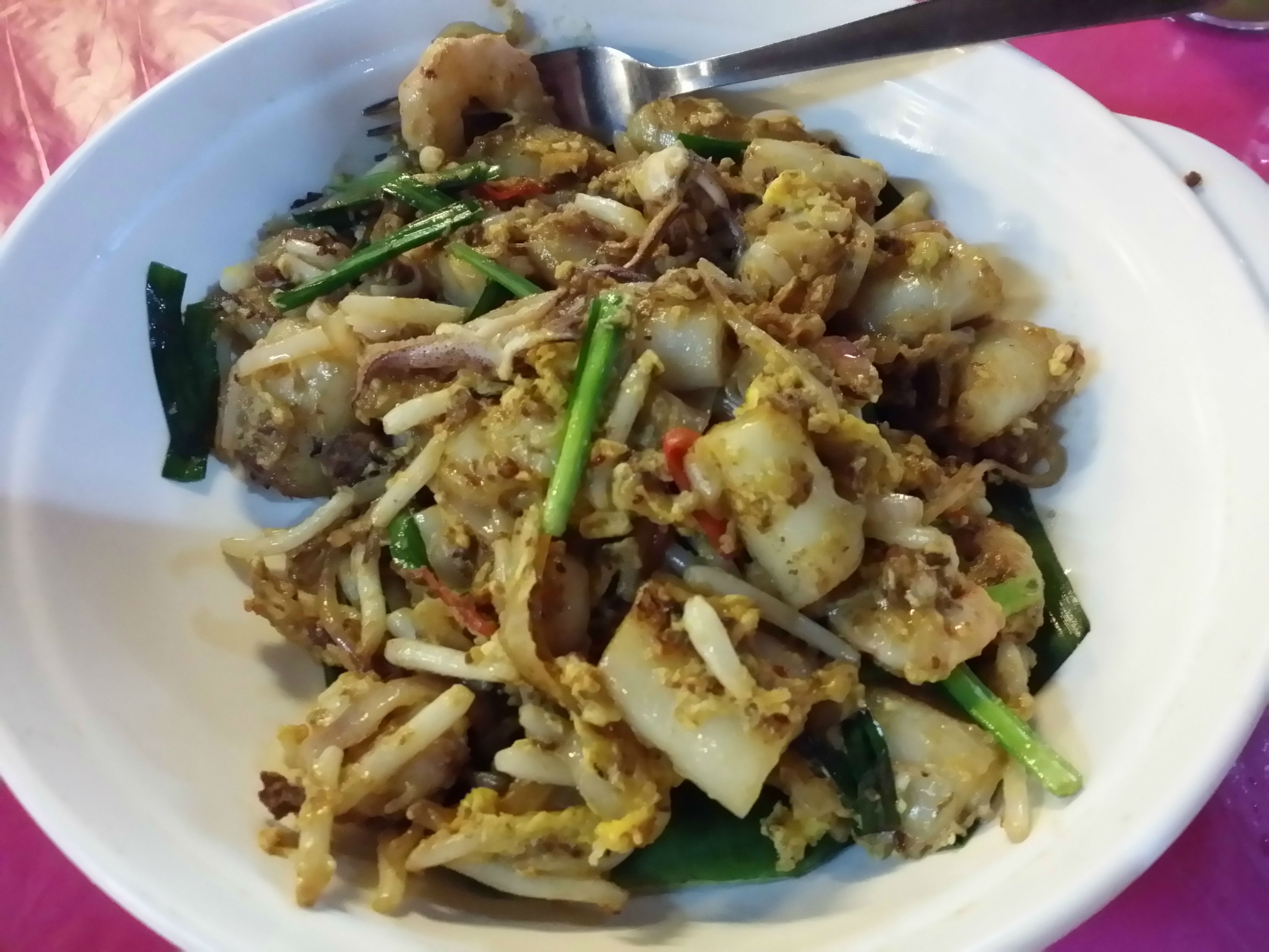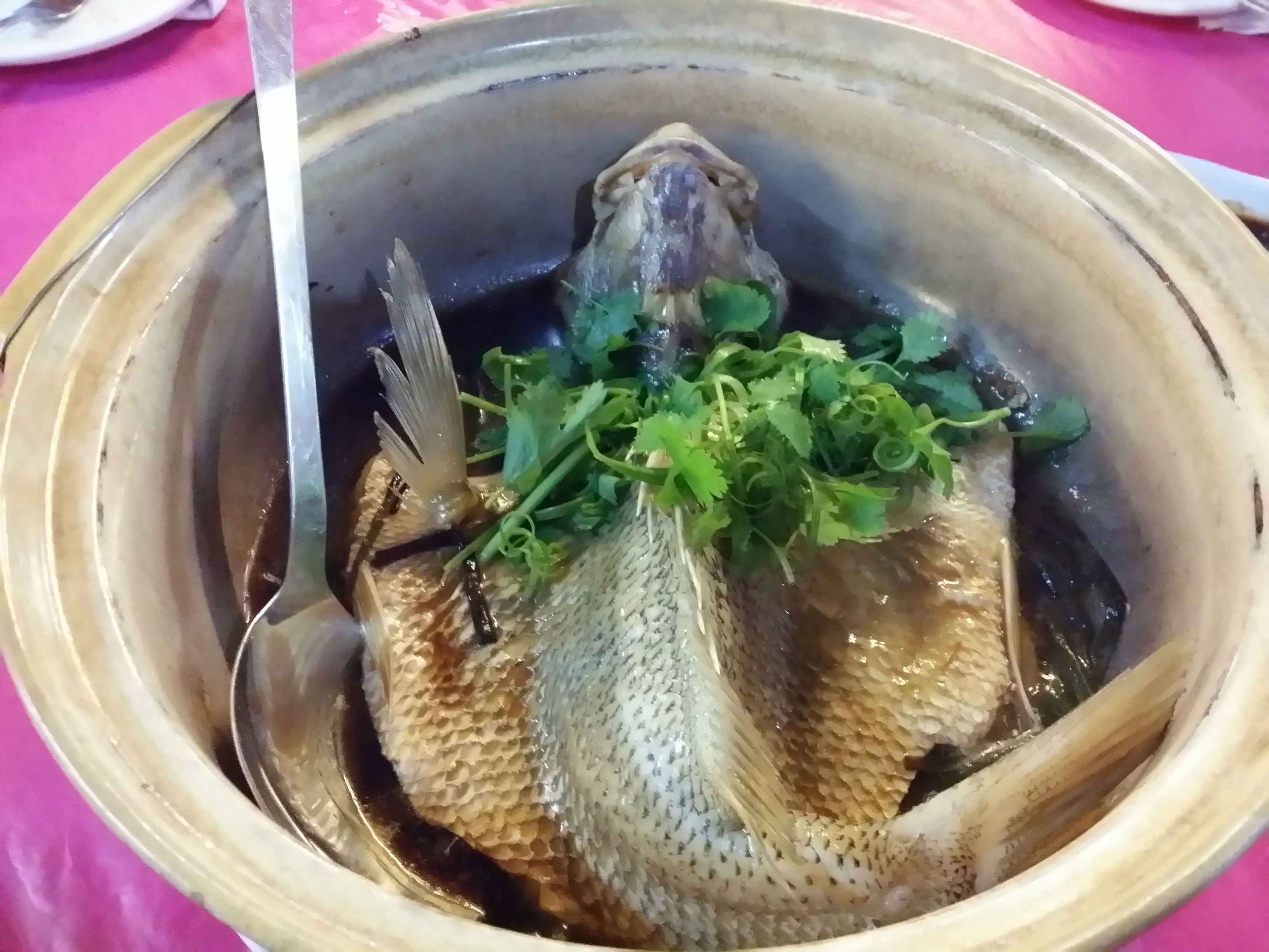 Nasi Kandar Line Clear (Jalan Penang)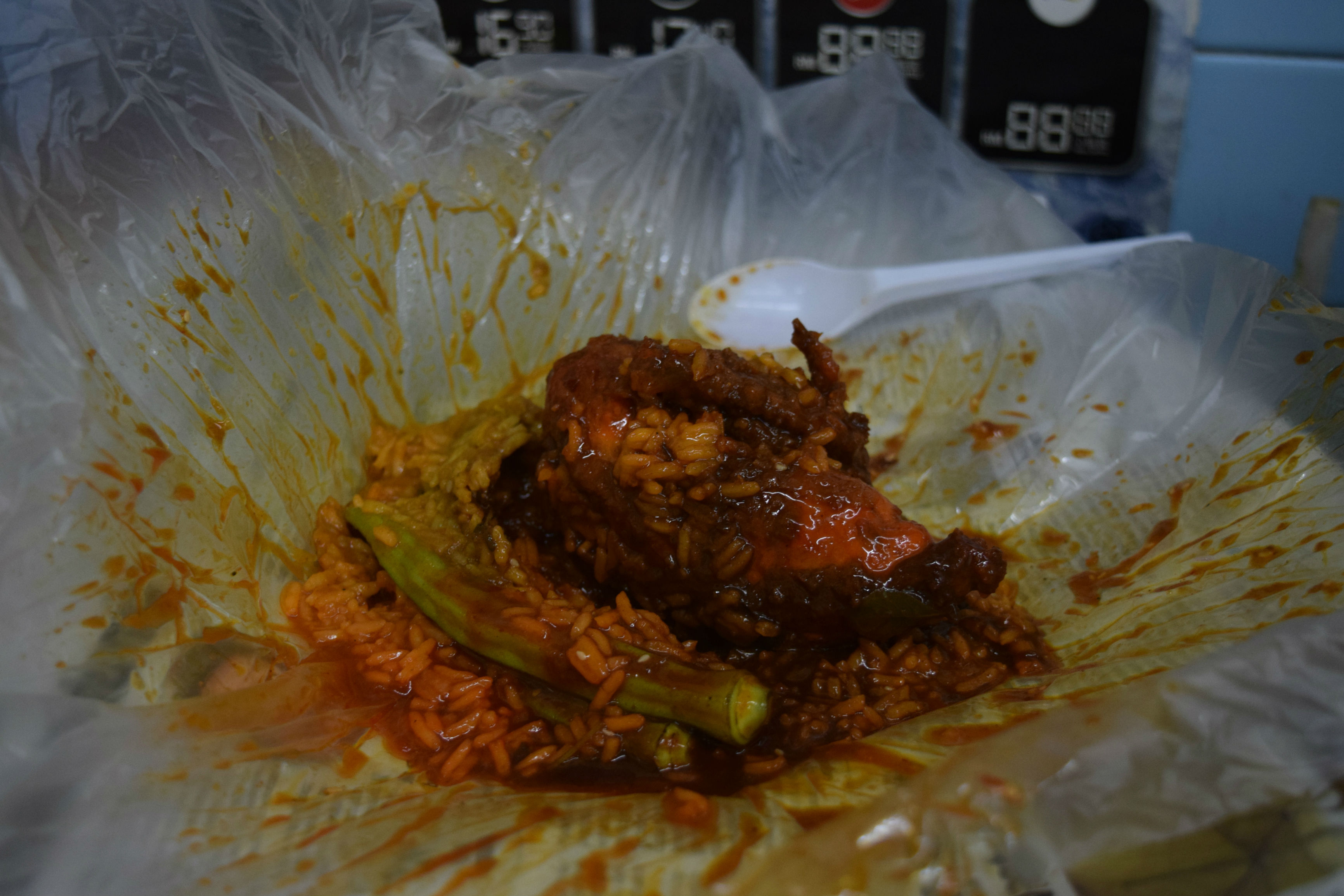 Char Kway Teow (Jalan Siam)
This stall is situated just by corner, at the T-junction of Jalan Siam and Jalan Anson. This stall is famous for its Char Kway Teow and it has no usual opening hours as I understood from friends that the stall will open whenever the cook feels like it.
The queue can go really along, so you ought to get there early!
7 Village Noodle House – Koay Teow Soup
There are several branches for 7 Village Noodle House in Penang, and its Koay Teow Soup is quite good too. Worth the try!
---
SUGGESTED HOTEL TO STAY WITH..

Hotel Northam All Suite Penang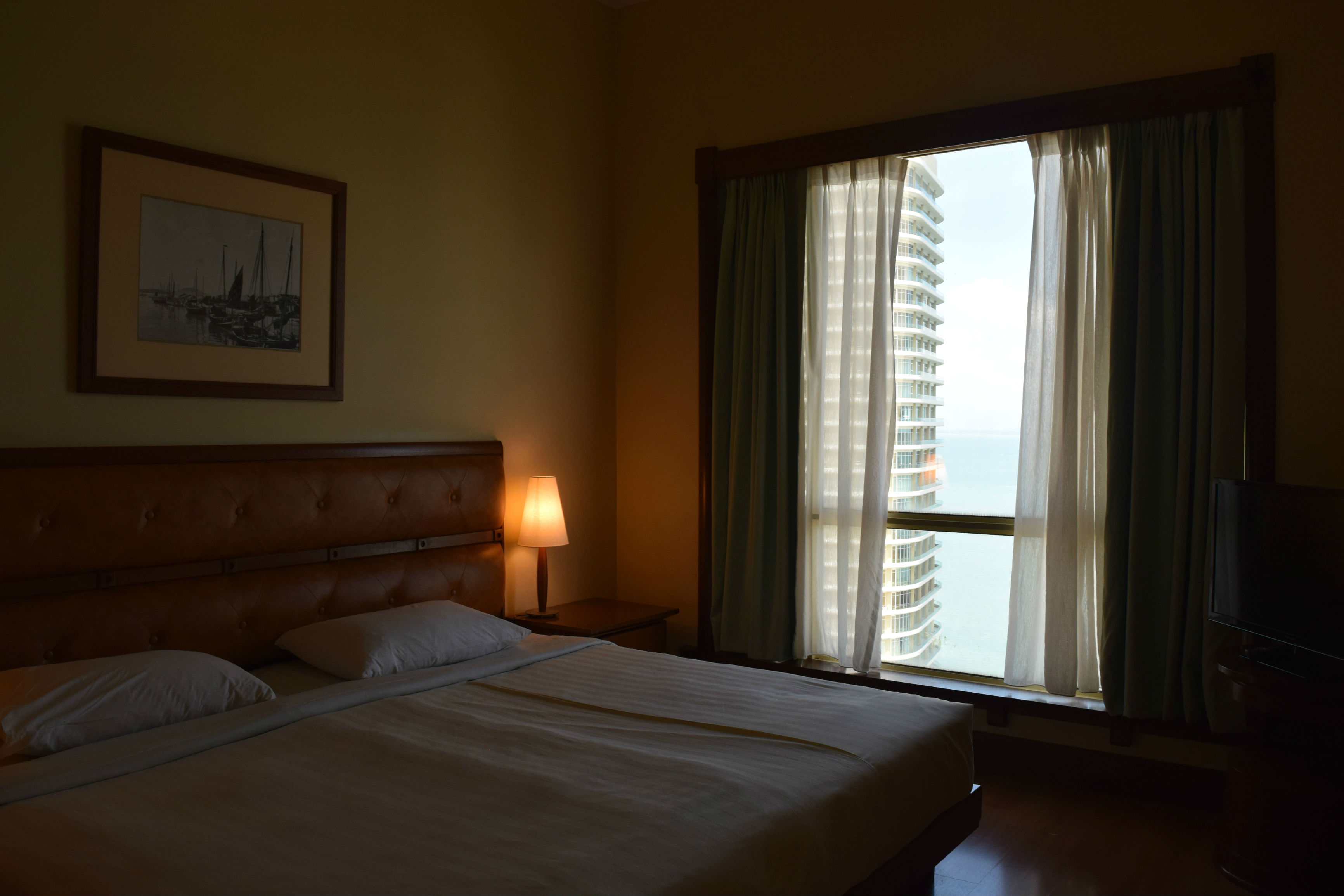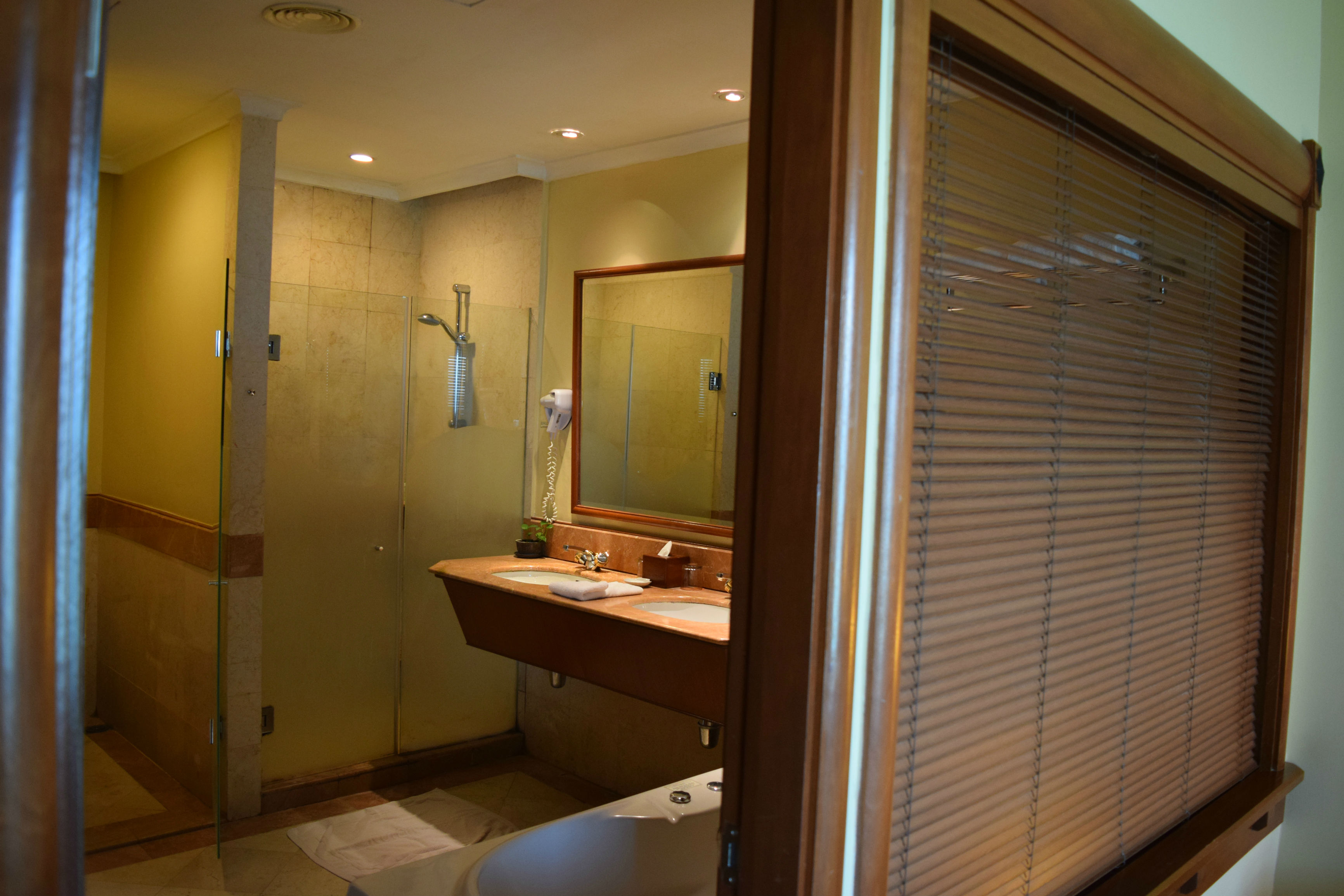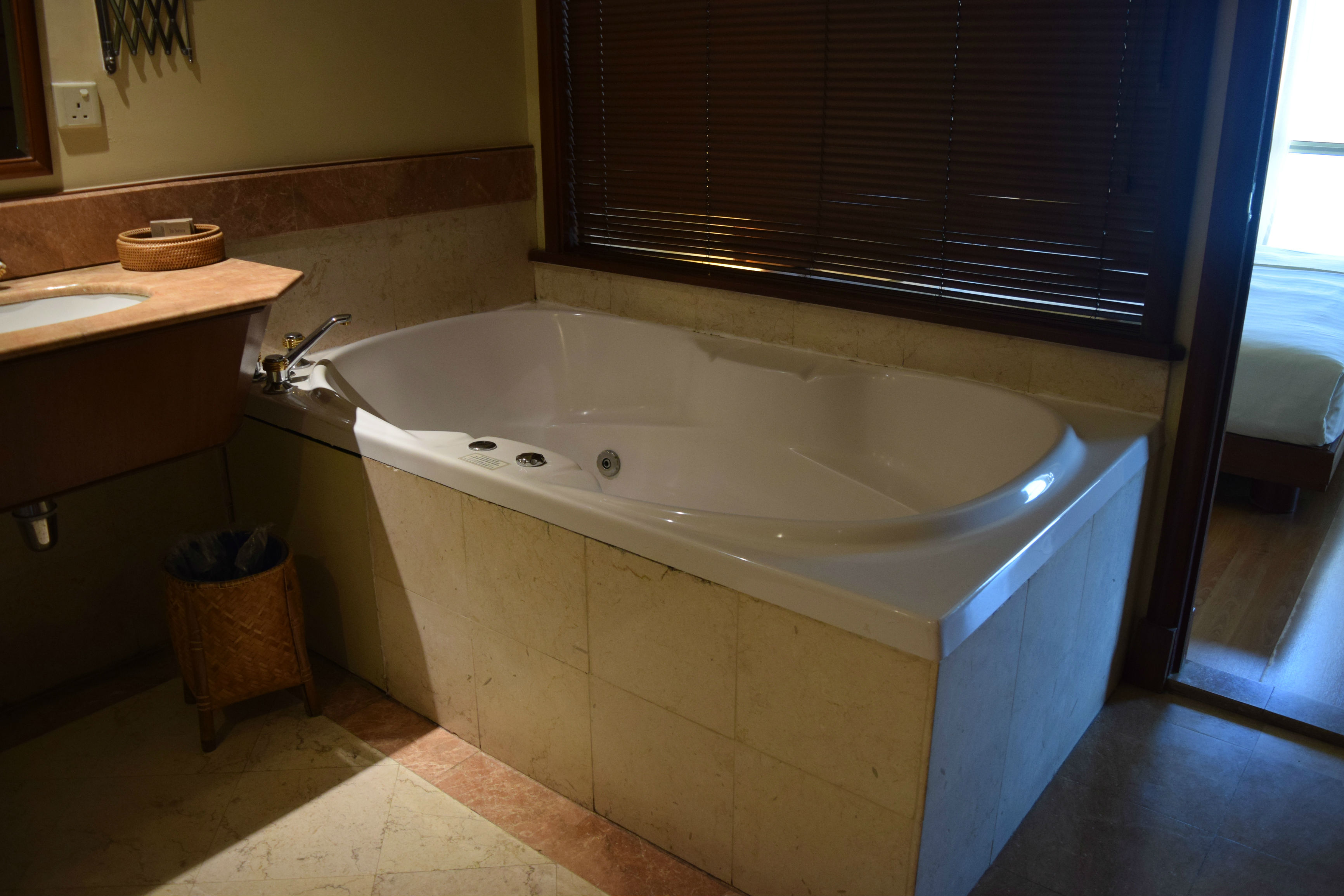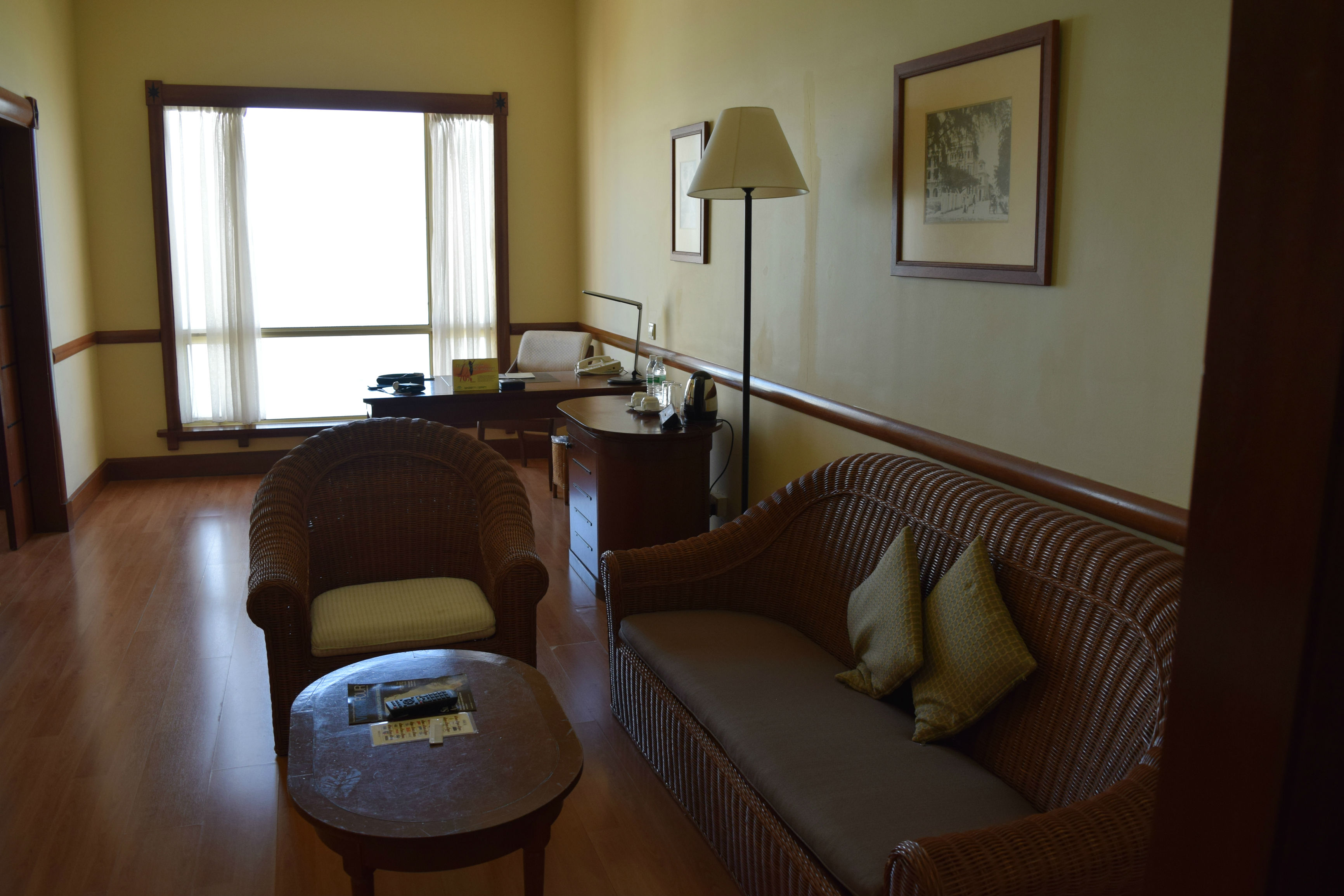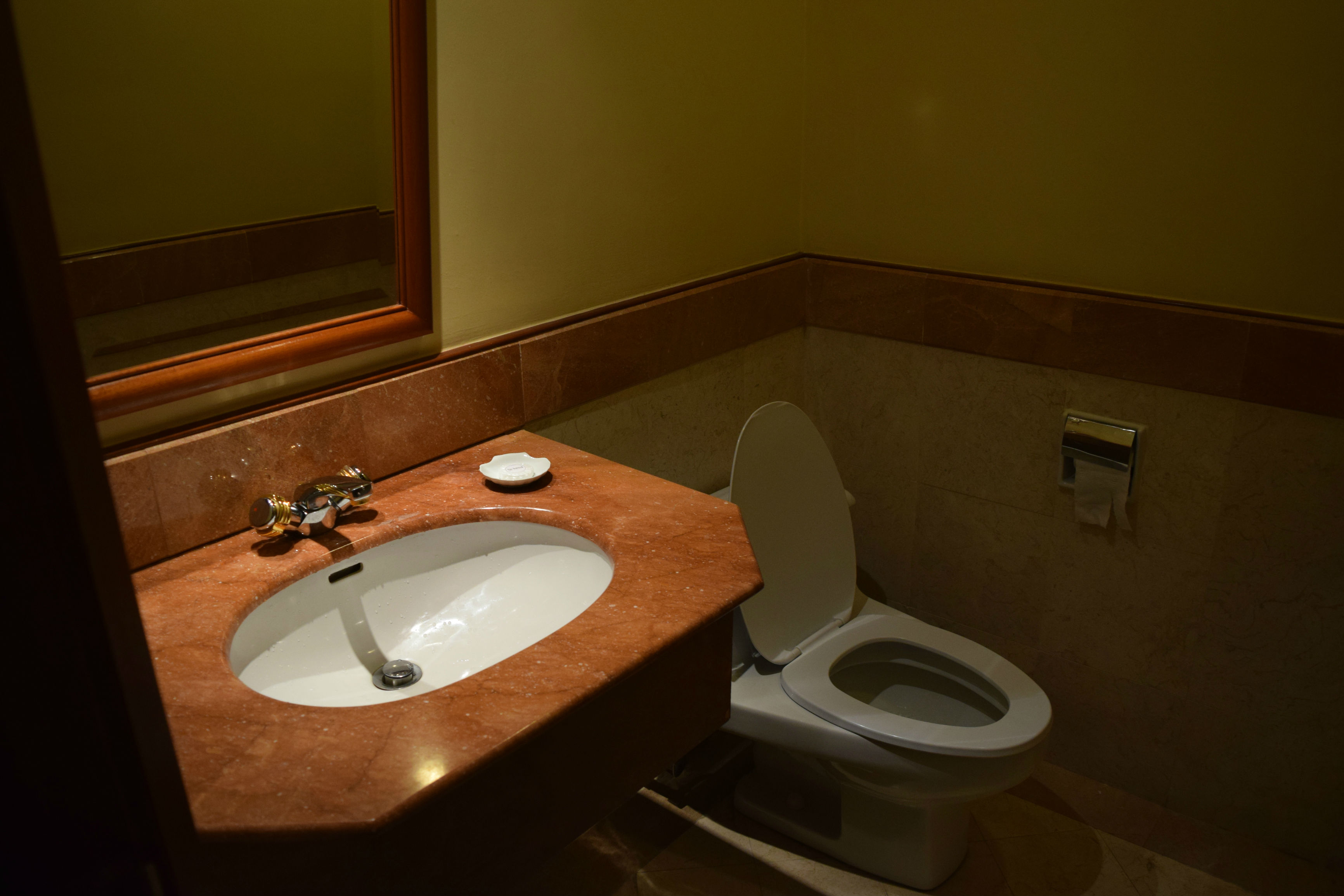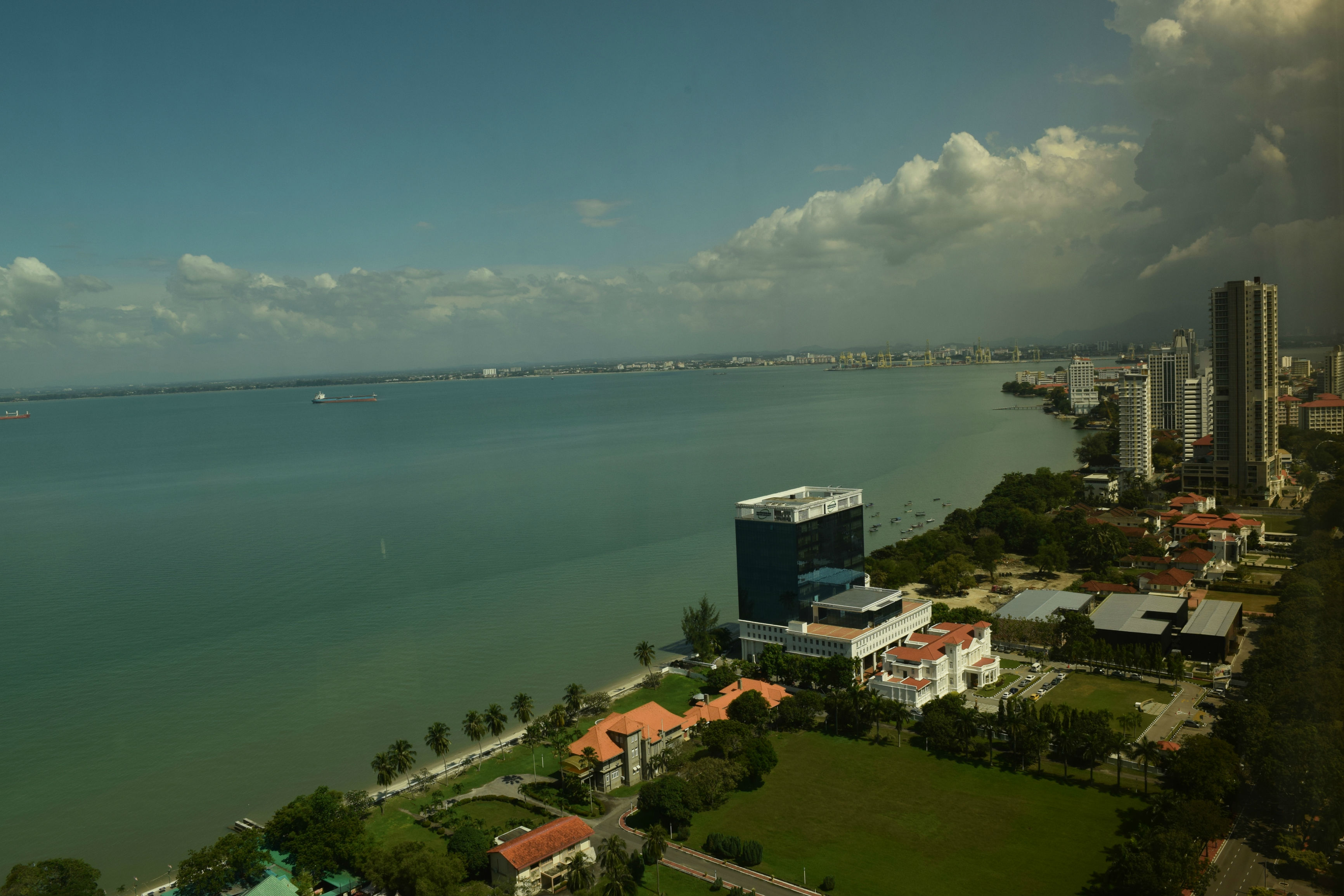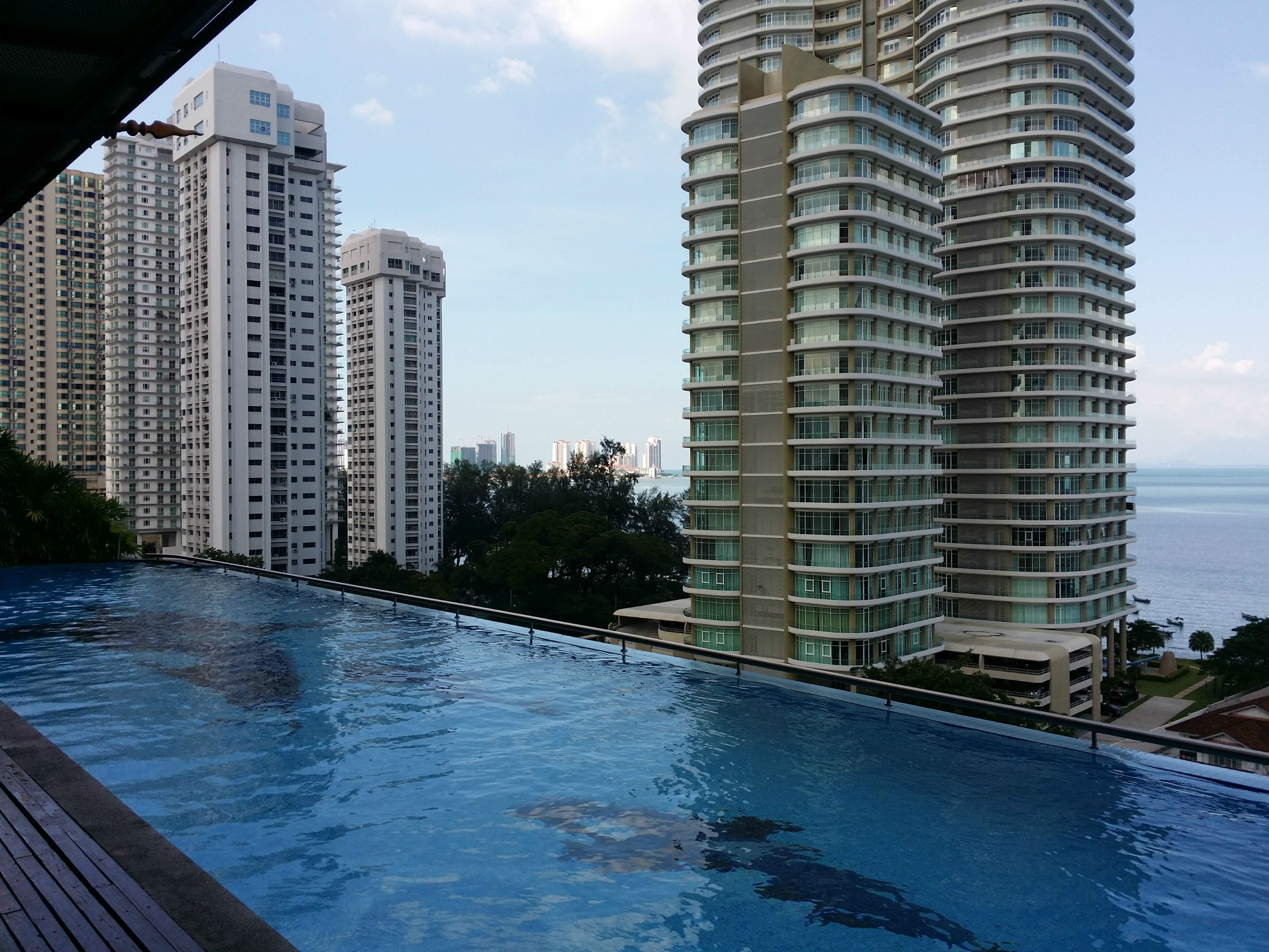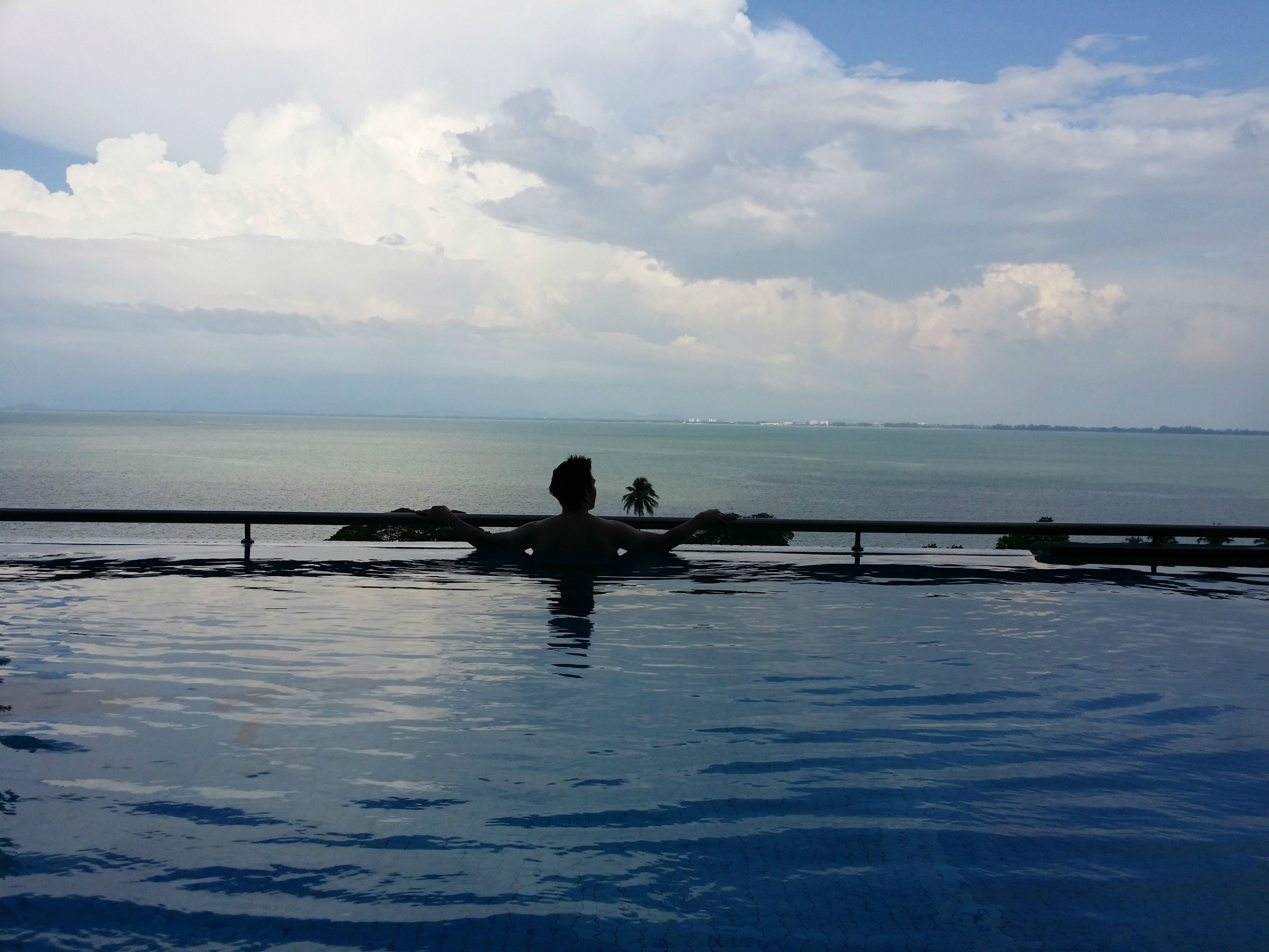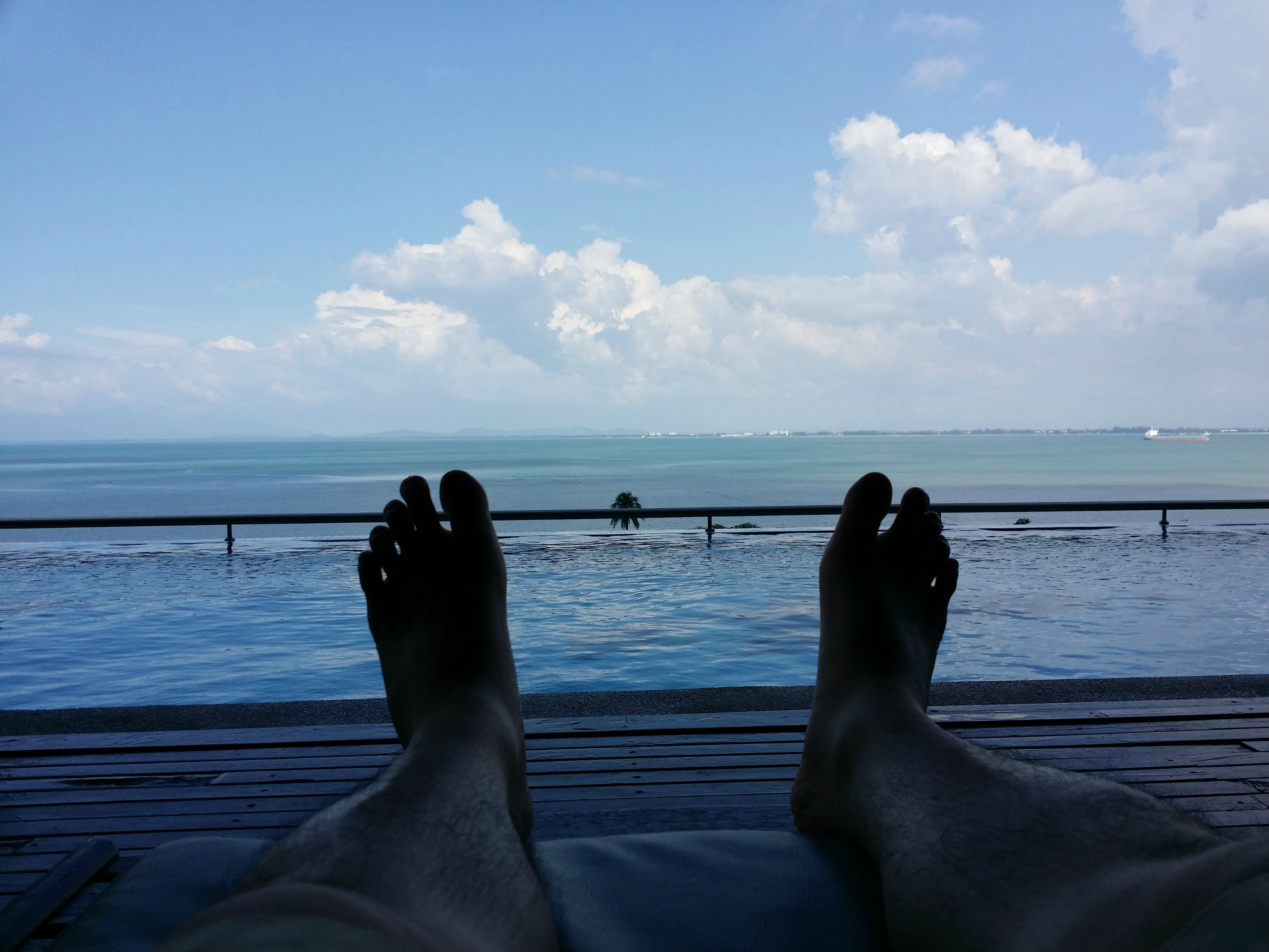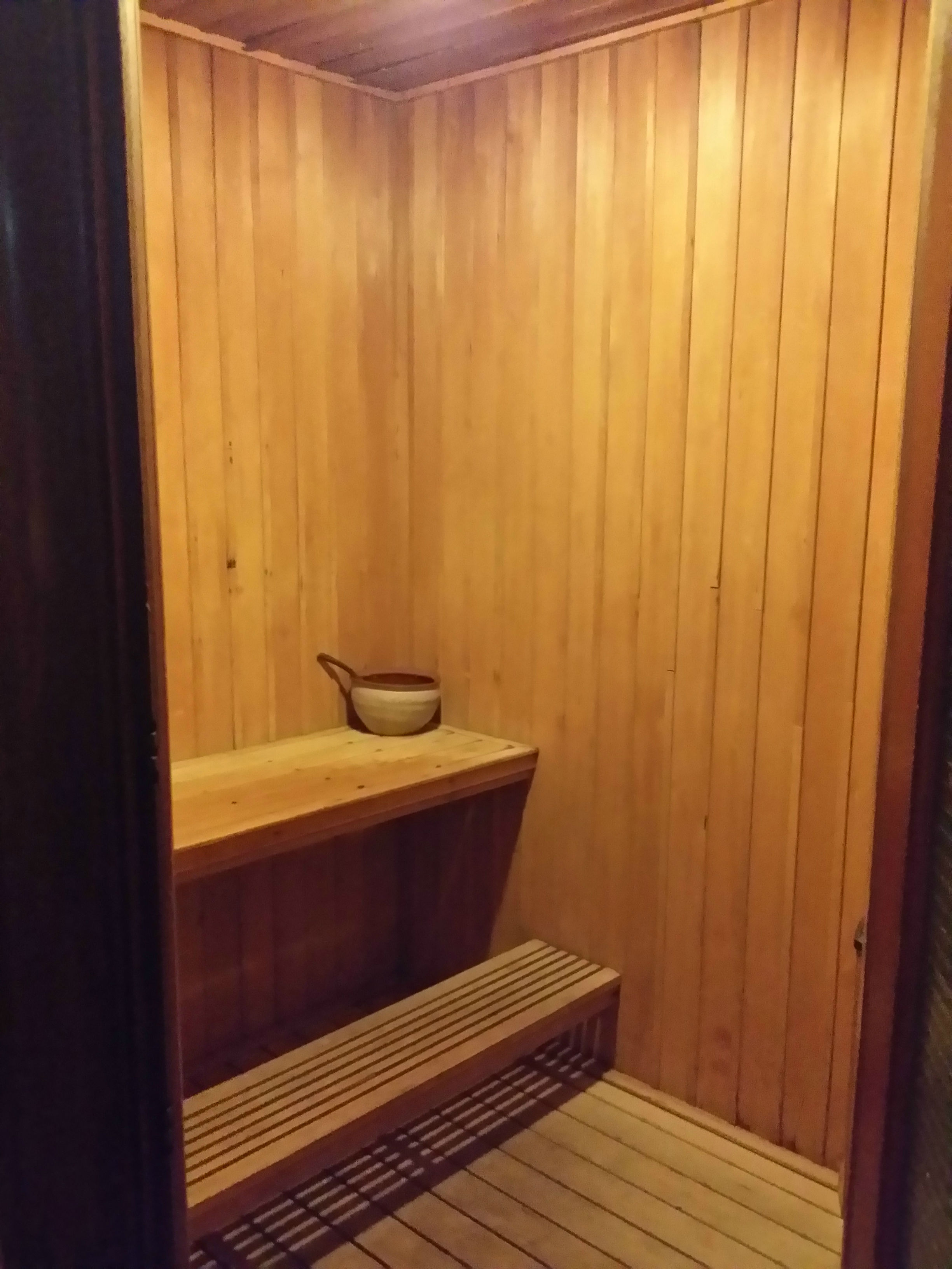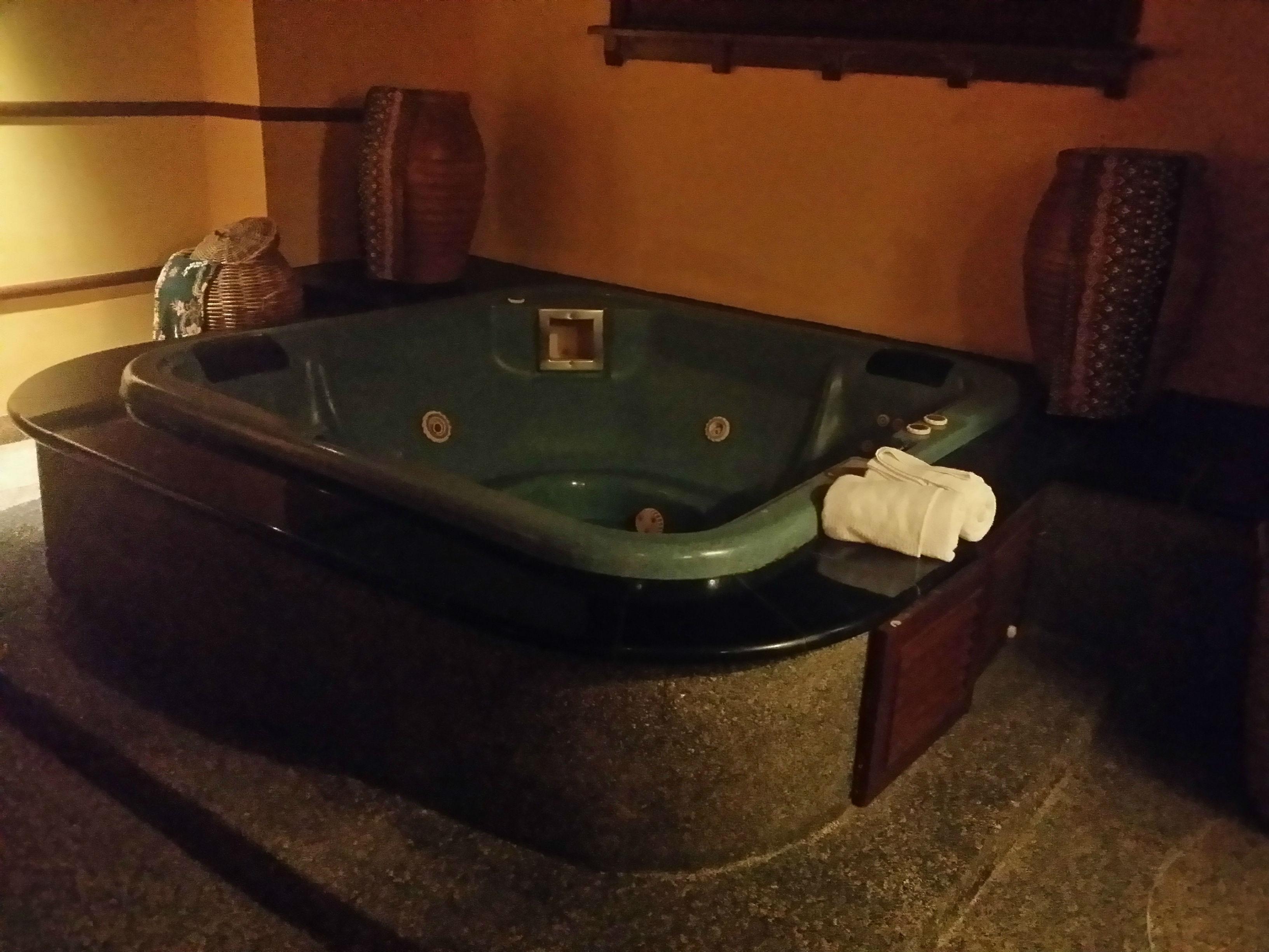 Personally, I felt that Northam Hotel is a good place to stay with, consideration that the rooms are normally spacious and its swimming pool offers a good view of the sea. The decoration may however, looked old but still worth the value. It seems that more than just 2 persons can fit in one room.
A night for 2 – 3 persons may costs from RM220 and above (subject to changes), depending on the type of room. You may visit Northam Hotel – Website for more information.
---
RECOMMENDED MEANS OF TRANSPORTATION
By Car
The recommended means of transportation of moving around in Penang is by car. Without a car, you may need to face the hassle of taking public transports which may be time consuming. Your food won't wait for you though.
If you are arriving at Penang Airport, you may then hire a vehicle to solve your problems. Not a Malaysian? Just ensure that you have got a valid driving license that is permitted to be used in Malaysia.
---
TYPICAL COSTS AND MONEY SAVING TIPS
Hostel Prices
Shared dorm rooms: Starts at RM35 per pax/night, but RM50 – 60 is average, depending on your location.
I am not too sure about hosteling in Penang and based on estimated prices, you could save money this way. But since driving in Penang is well-recommended, you might as well stay at hotels that provide parking spaces.
Hotel Prices
Hotel rooms: Starts about RM80 per night but a room at a 3-star hotel could possibly be about RM120 – 130 at average per night for 2 persons, depending on your location.
Food & Drinks
This is relatively difficult to be determined as it varies on different stalls and location. They can however, be ranged between RM3 – RM10 for a meal at hawker stalls or cafes (kopitiams).
Admission Fares
The only admission incurs to me was the funicular ride that brings you to Penang Hill. Depends on your nationality, you may have a reduced ticket price if you are a Malaysian, otherwise, normal rate applies. You may estimate between RM3 – RM10 for an adult.
You may visit Penang Hill – Ticketing Website for more information.
---
Copyright © | Aspen See
Disclaimer: All the information and prices (as at December 2015) provided on this website are based solely on experience and you agree that you use such information entirely at your own discretion and will.