The Isle of Skye, is an island in the northwest coast of Scotland's beautiful region. I find that the Isle of Skye was one of the best highlights and you must not miss your trip here whenever you are in Scotland. Ideally, you should spend at least 2 – 3 days to at least know what the Skye is made of.
You may need to put a little more effort getting to the Skye due to the long travel time (combination of bus/ferry/train) as it can be tiring but the scenery are very well worth it. It's like an island of fairy tales, especially when it comes to its mythical landscapes. I have learned one Scottish Gaelic language, that is "SMASHING" (meaning good!).
---
PLACES TO VISIT AND THINGS TO DO ON THE ISLE OF SKYE

A walk in Broadford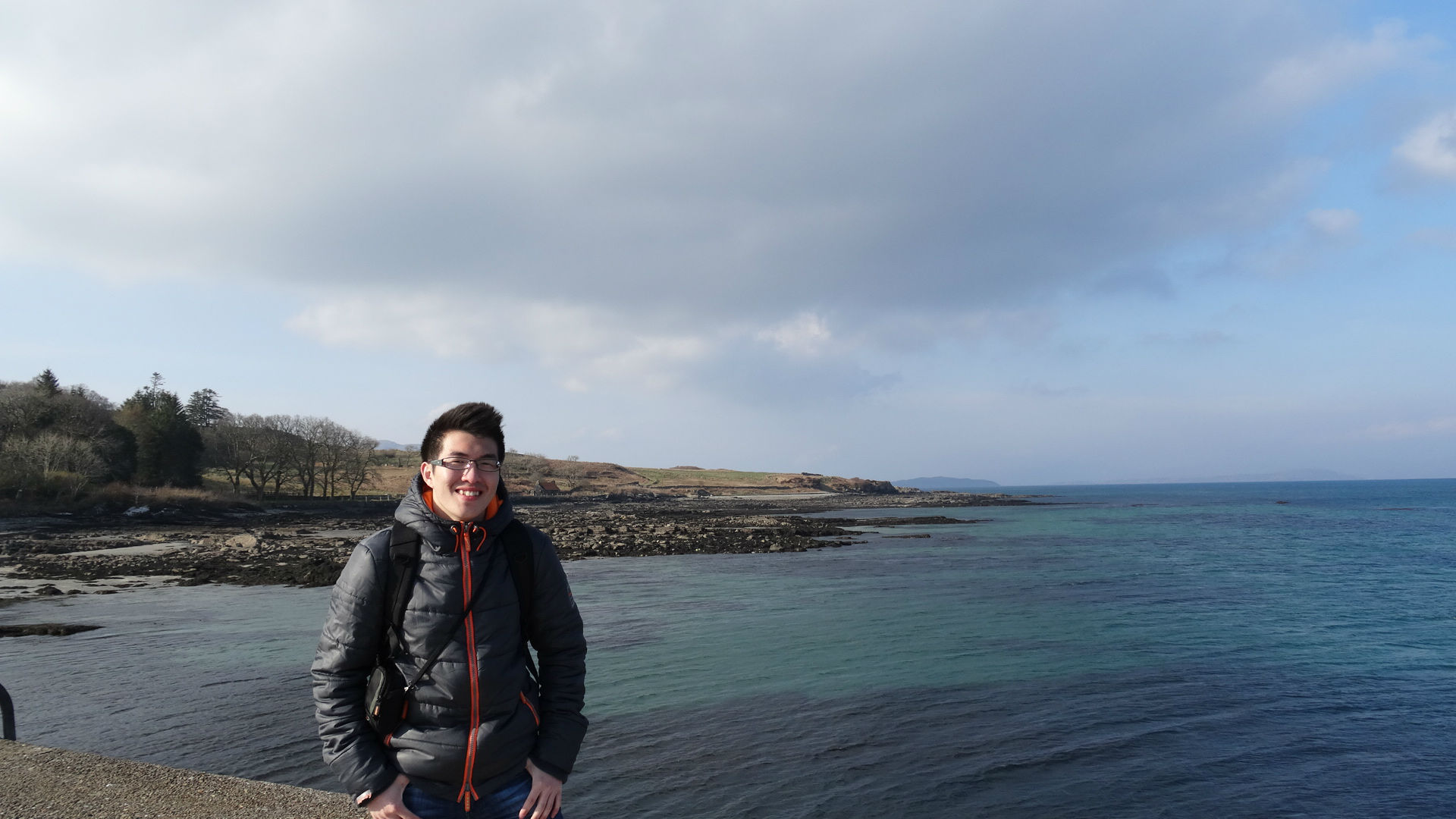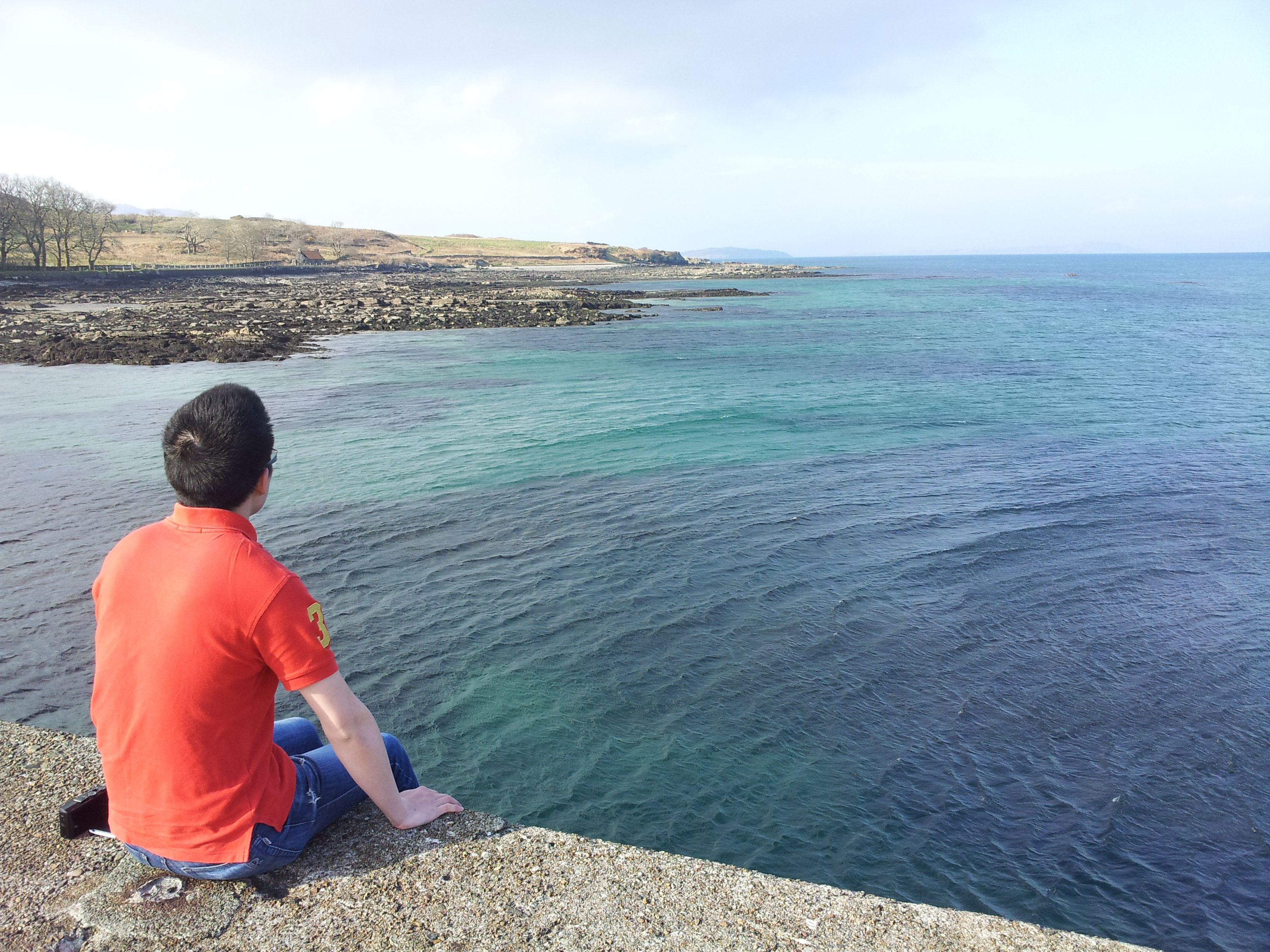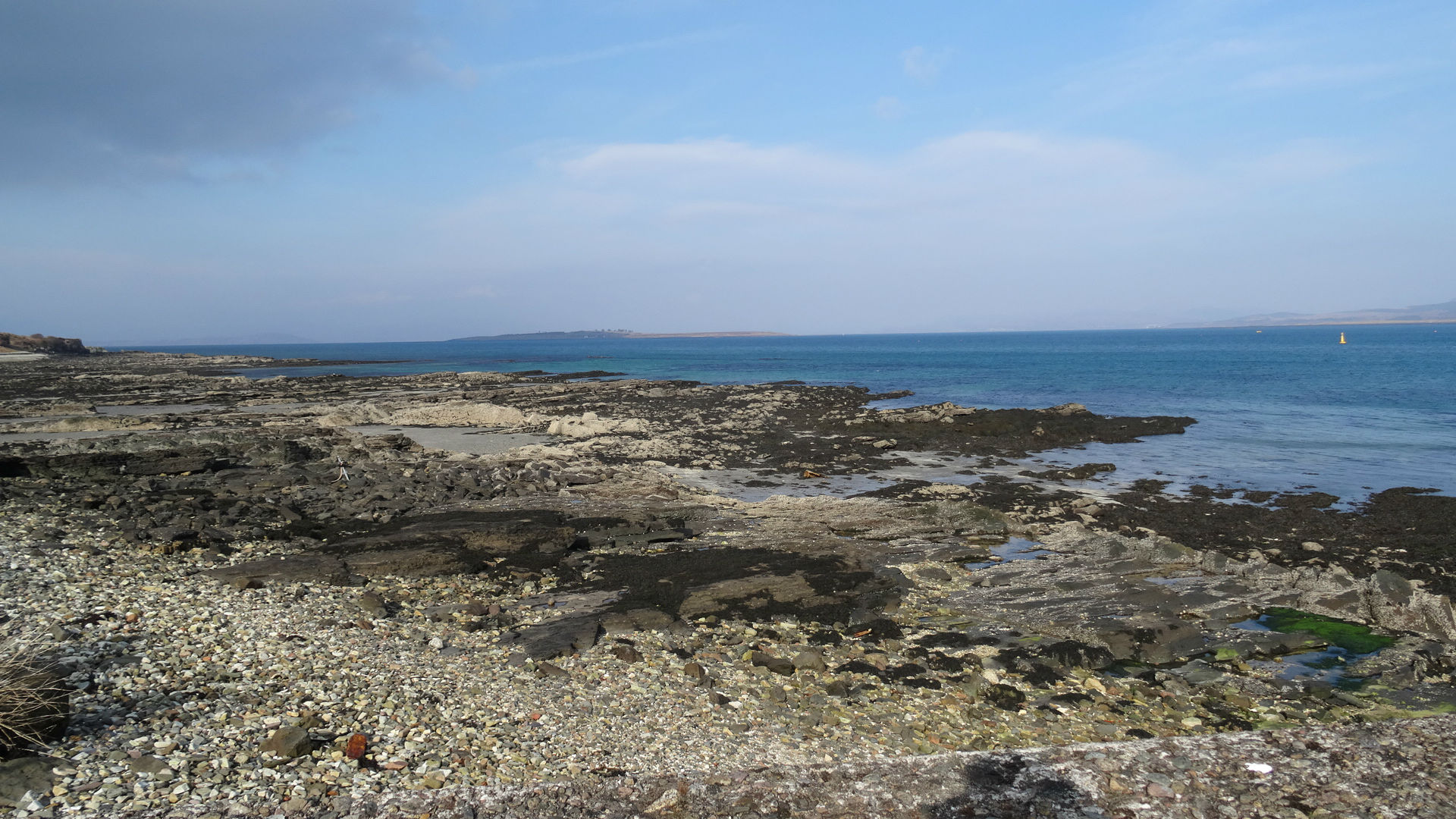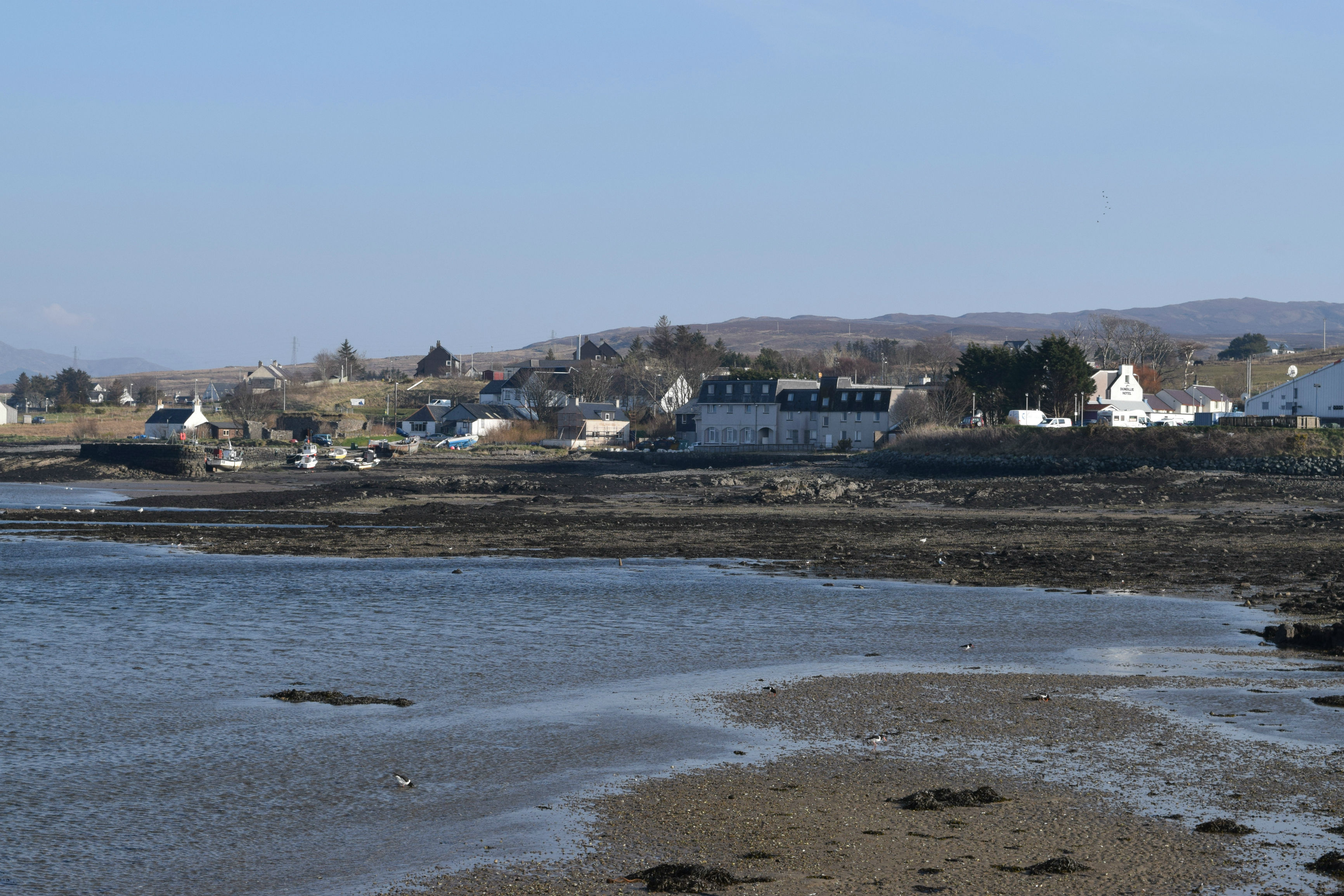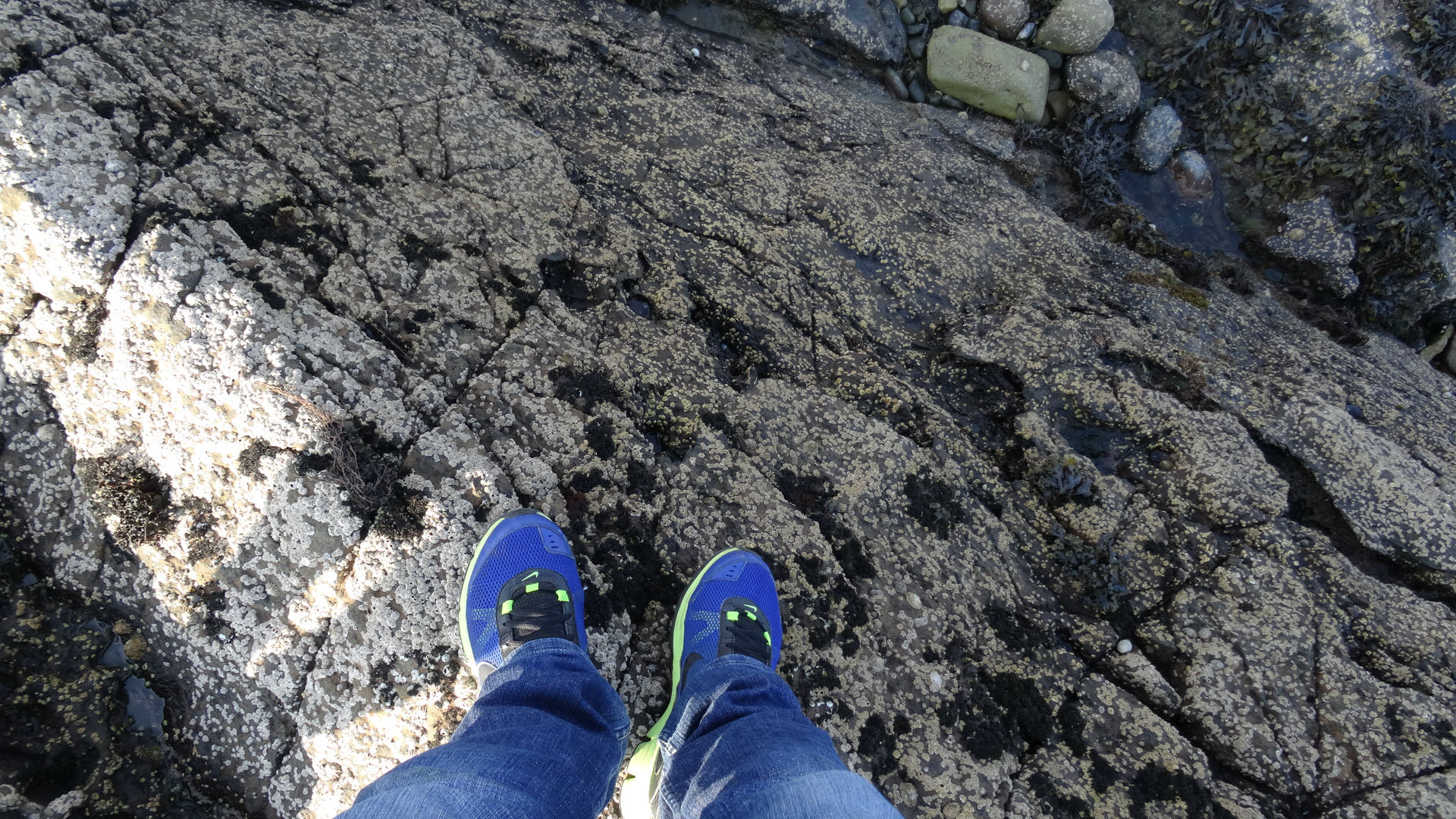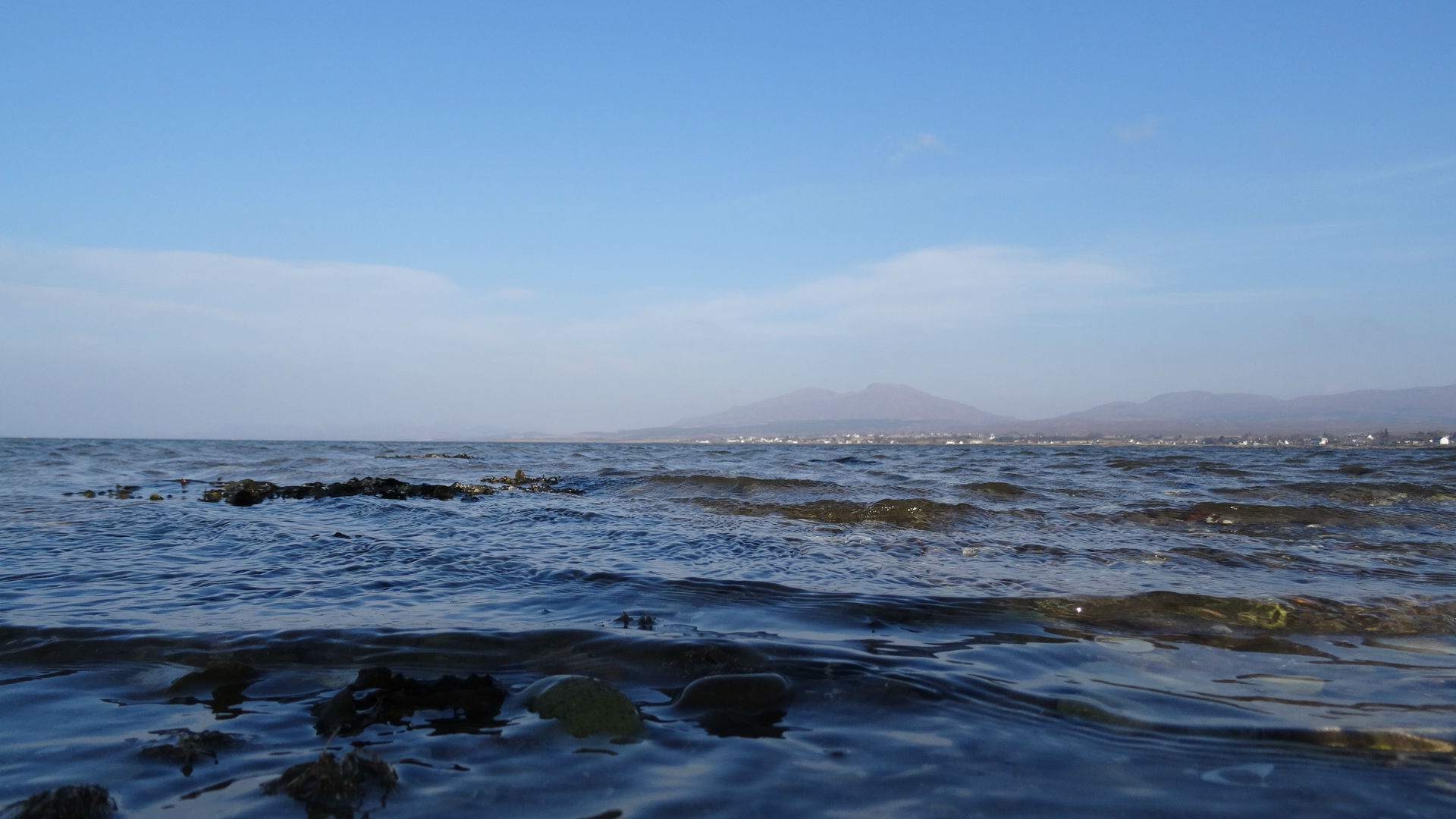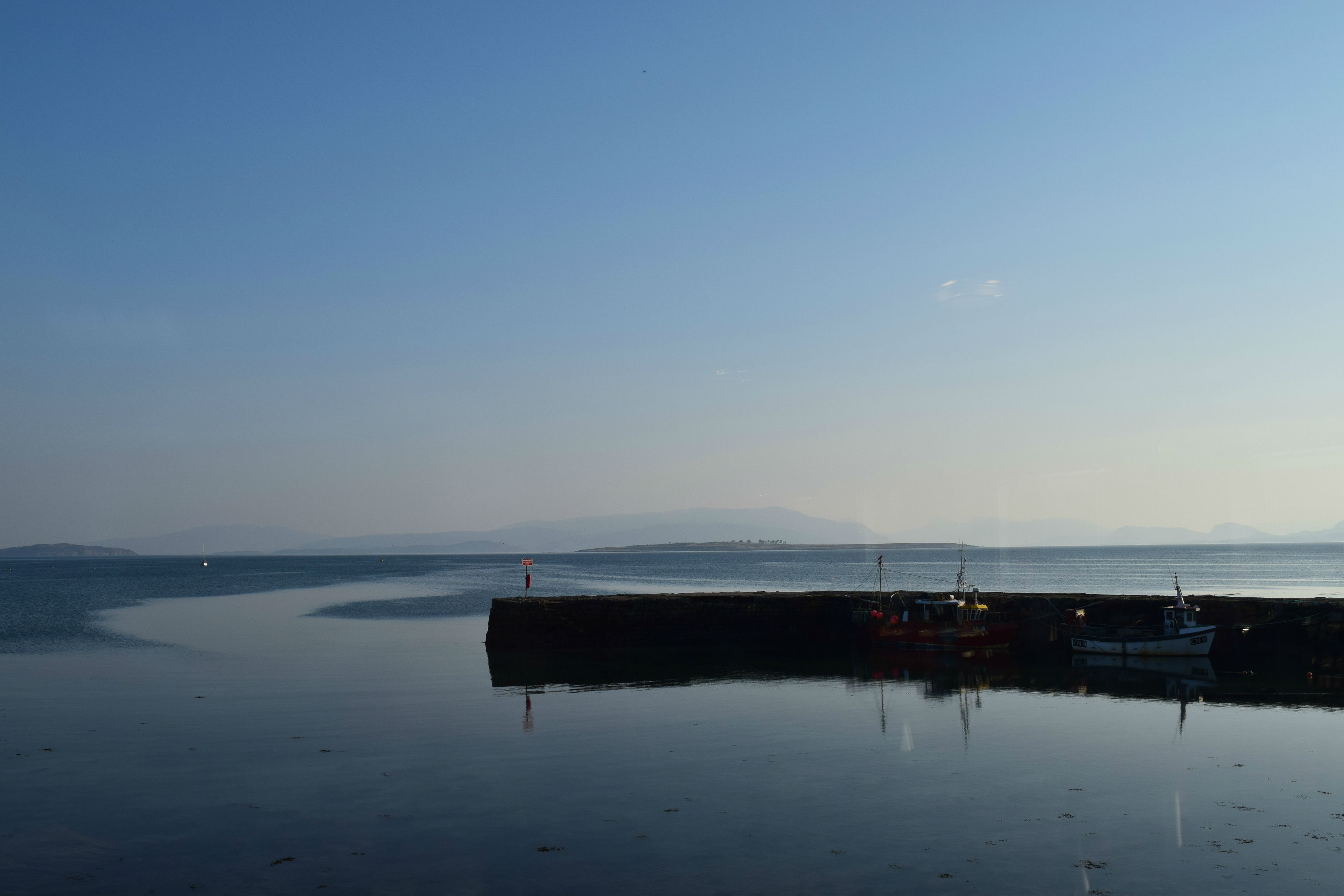 Broadford is the second largest settlement on the Isle of Skye. Though it may be quiet as it seems, but you can still find restaurants and hotels with sea view, together with an awesome walk on the shores!
Trust me, it's even better if you had the sea view when you are staying at the Dunollie Hotel which may also include breakfast seating with a sea view too!
Old Man of Storr & Rigg Viewpoint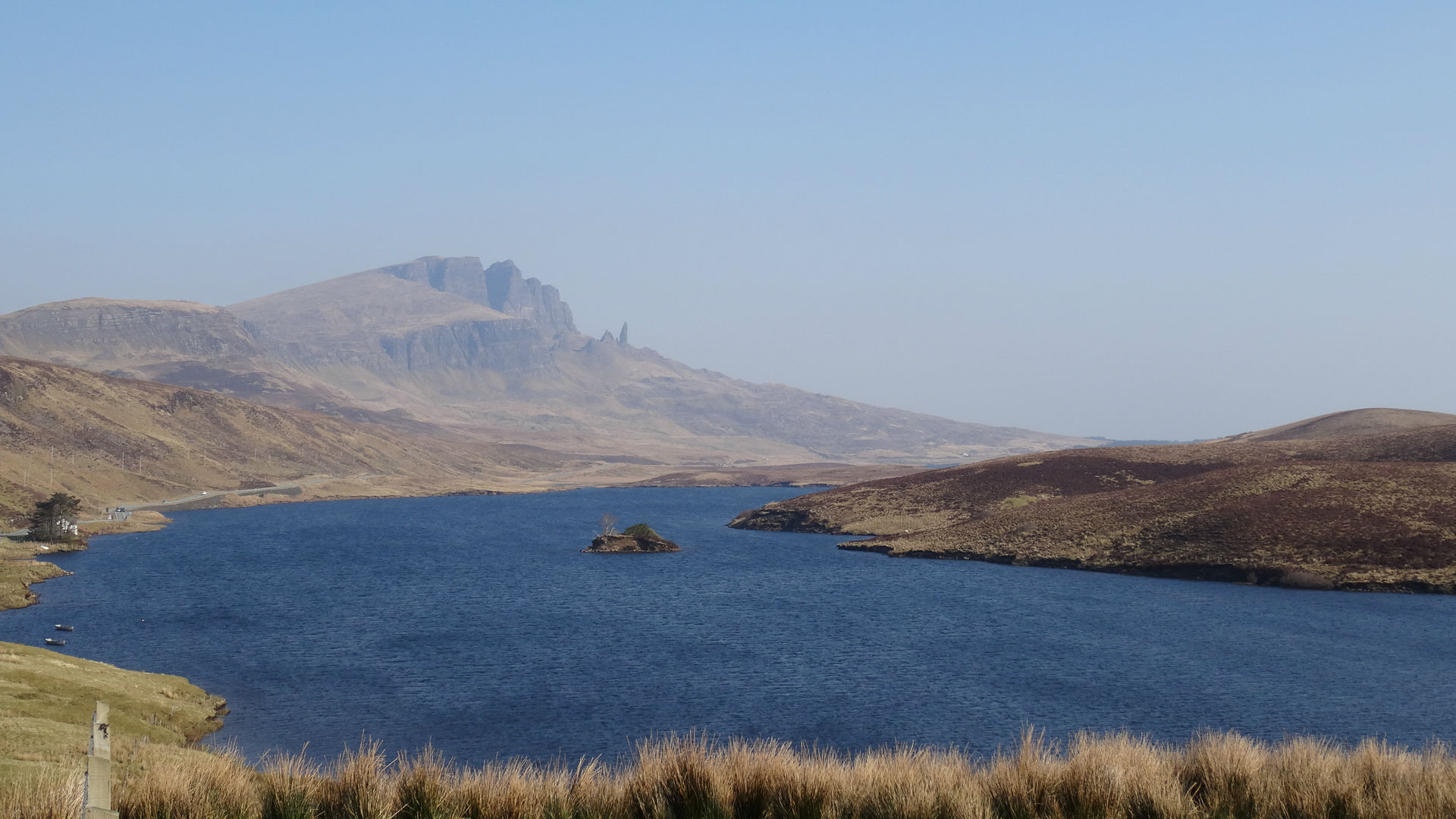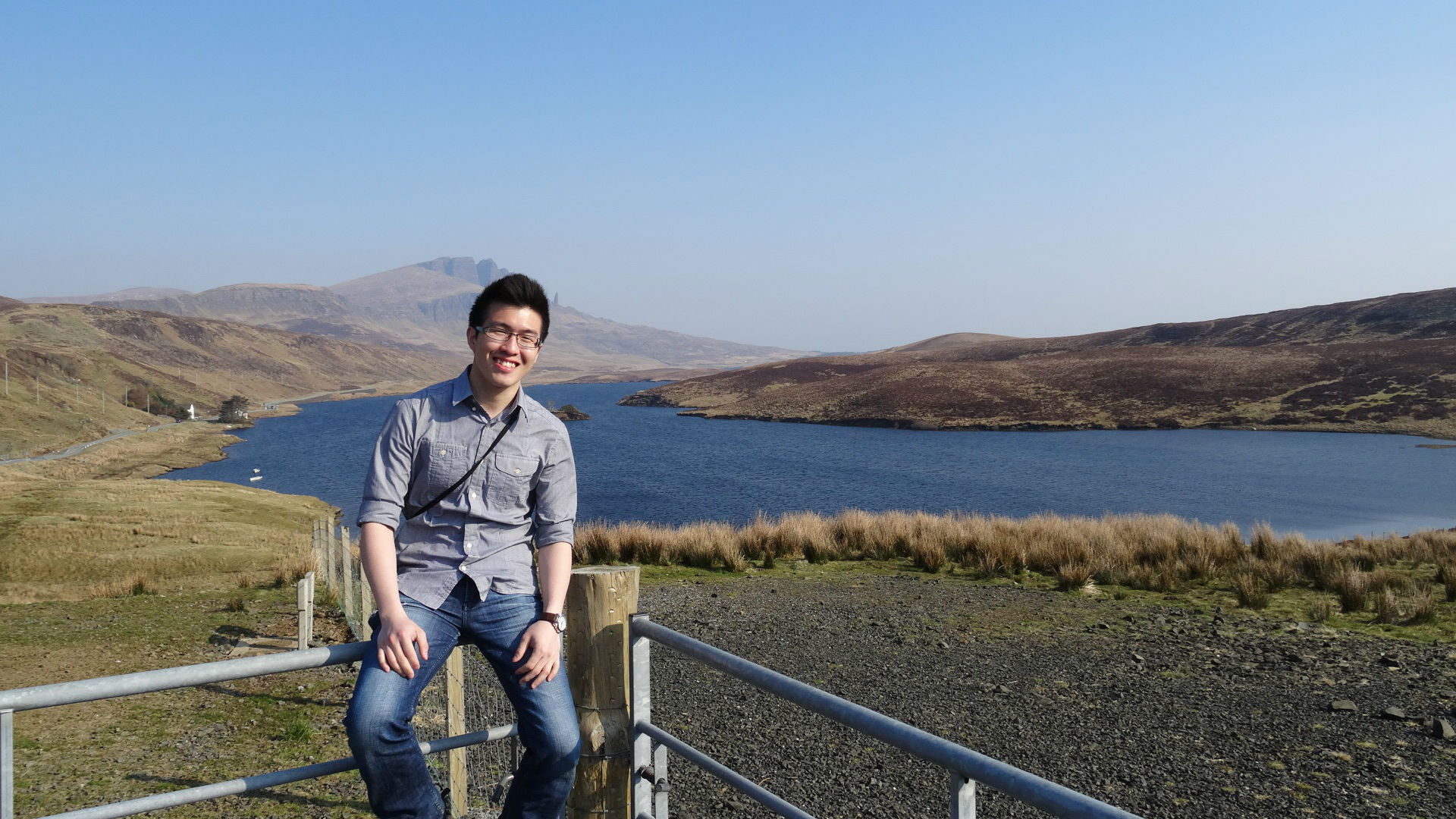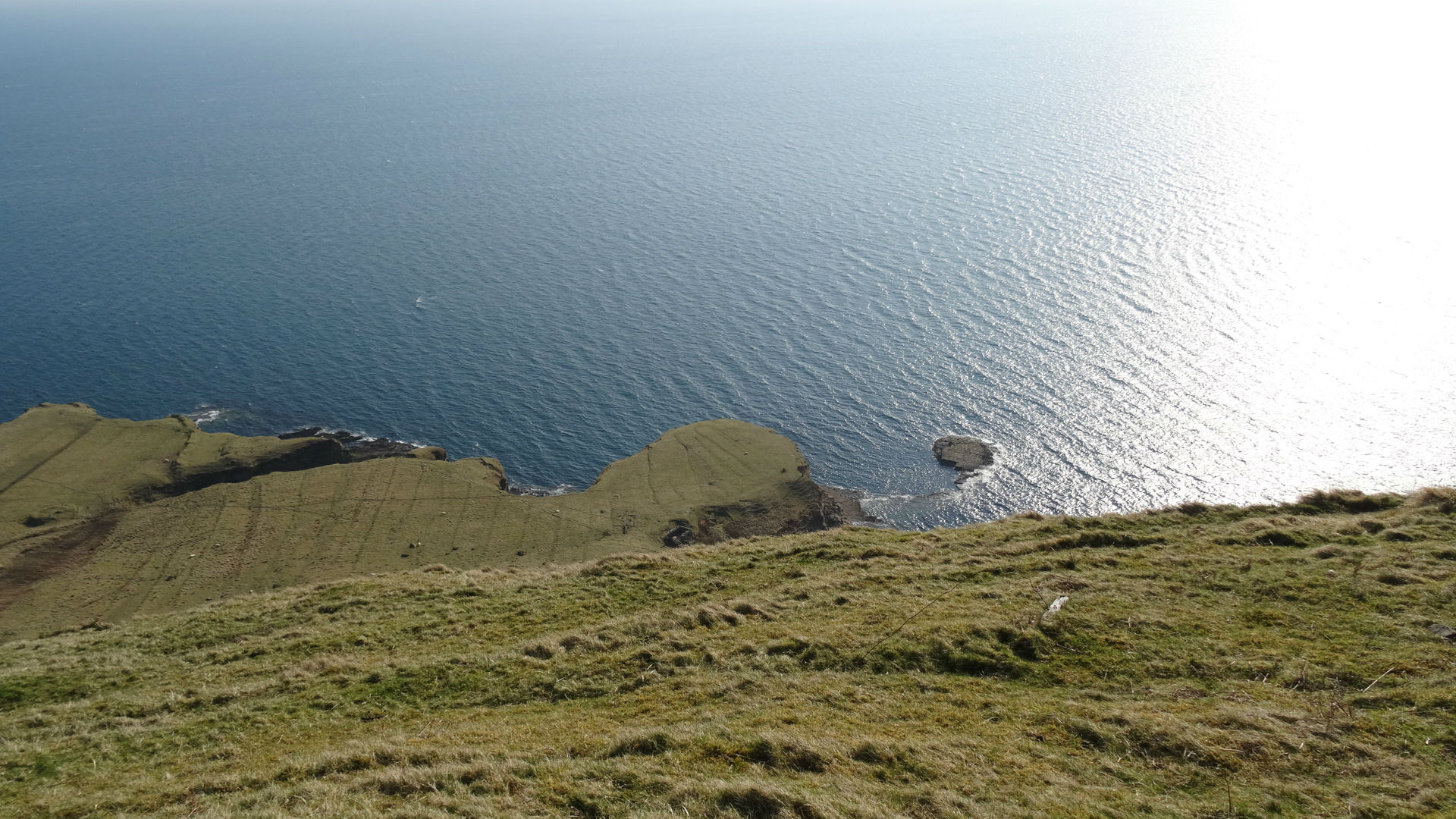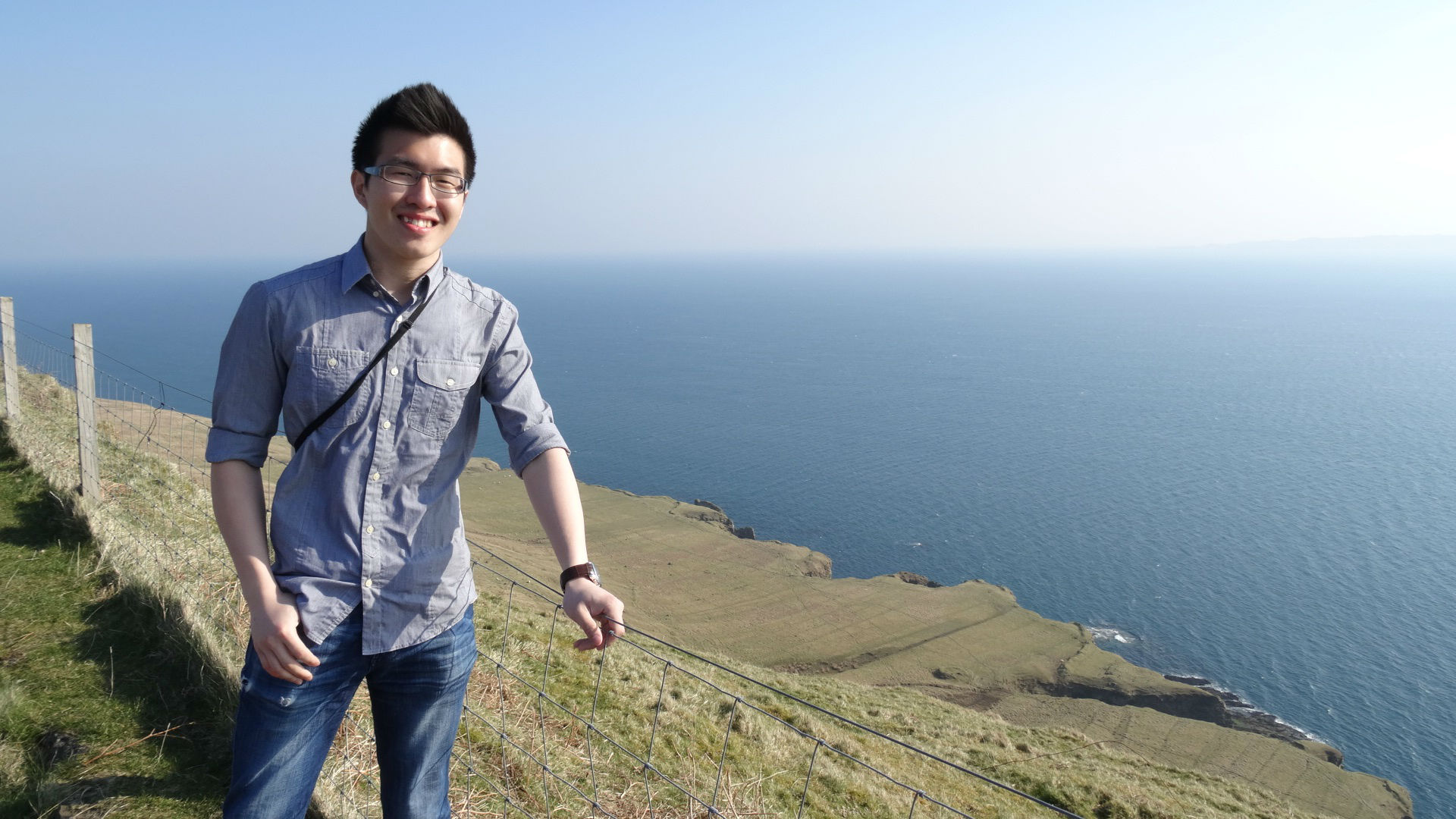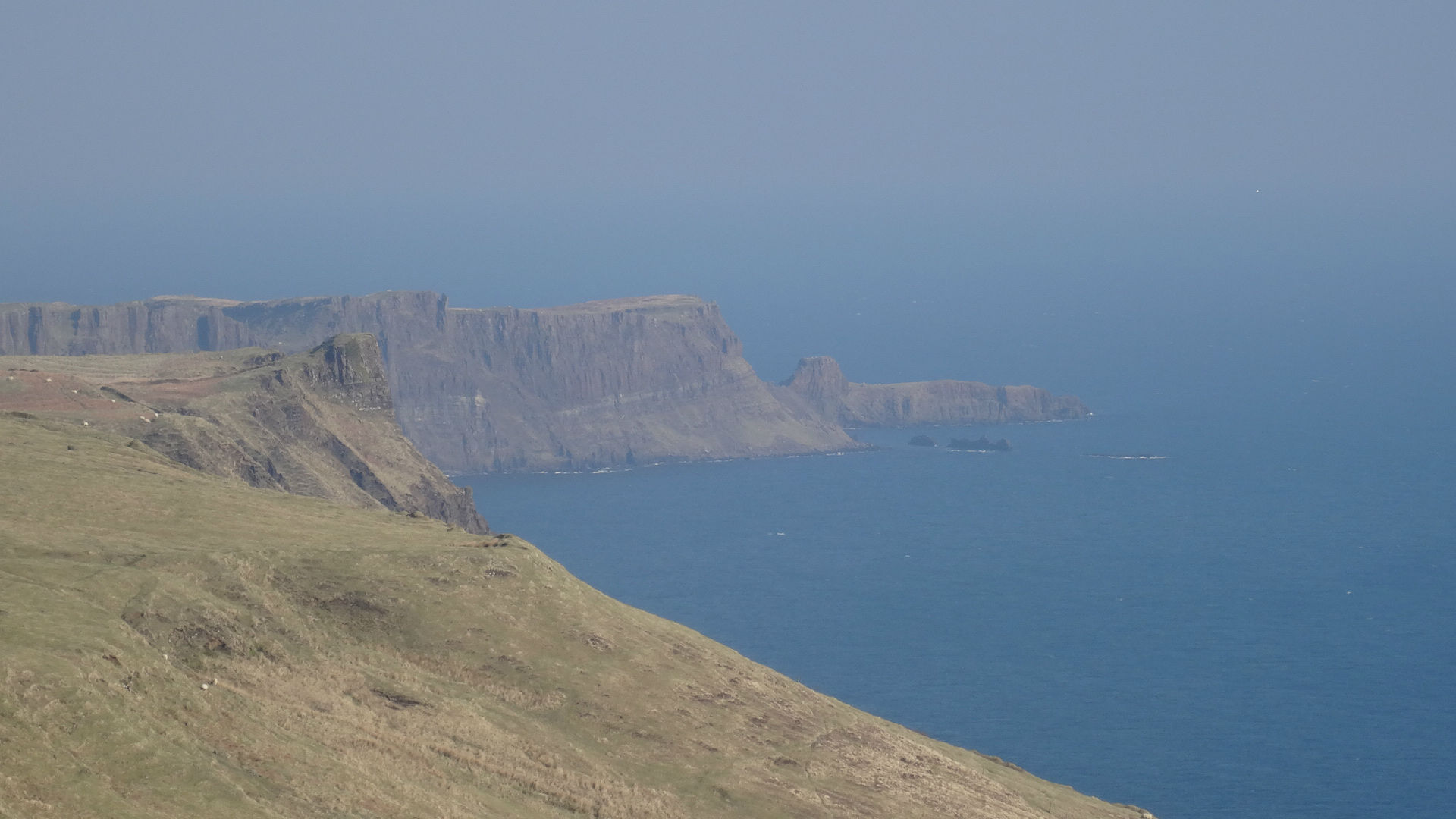 The Old Man of Storr is known to be one of the most visited on the Skye and it is also visible from many several locations (even at Rigg Viewpoint). You may put a stop over at Rigg Viewpoint, just next to the sea. Love the breezes there!
Lealt Falls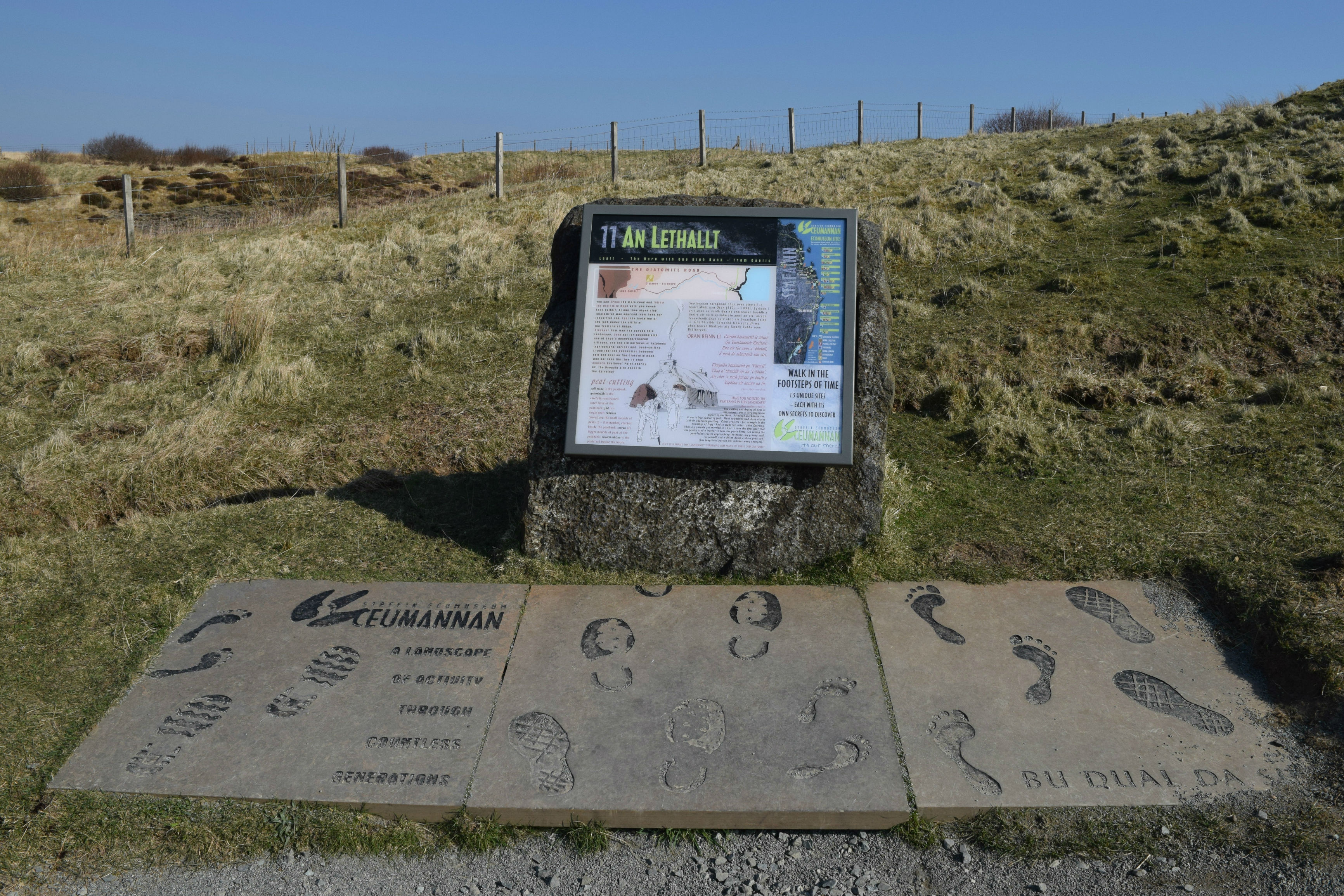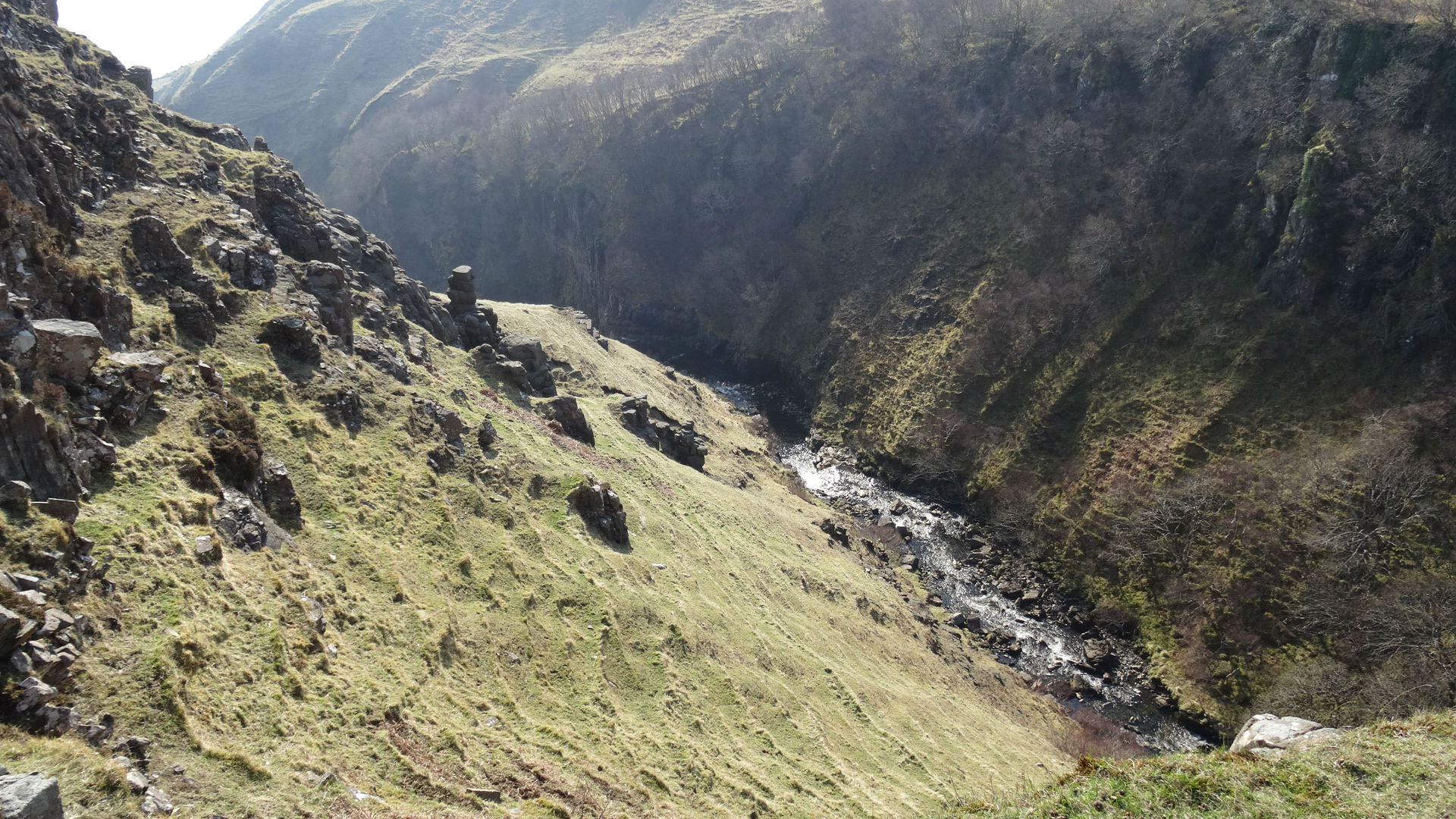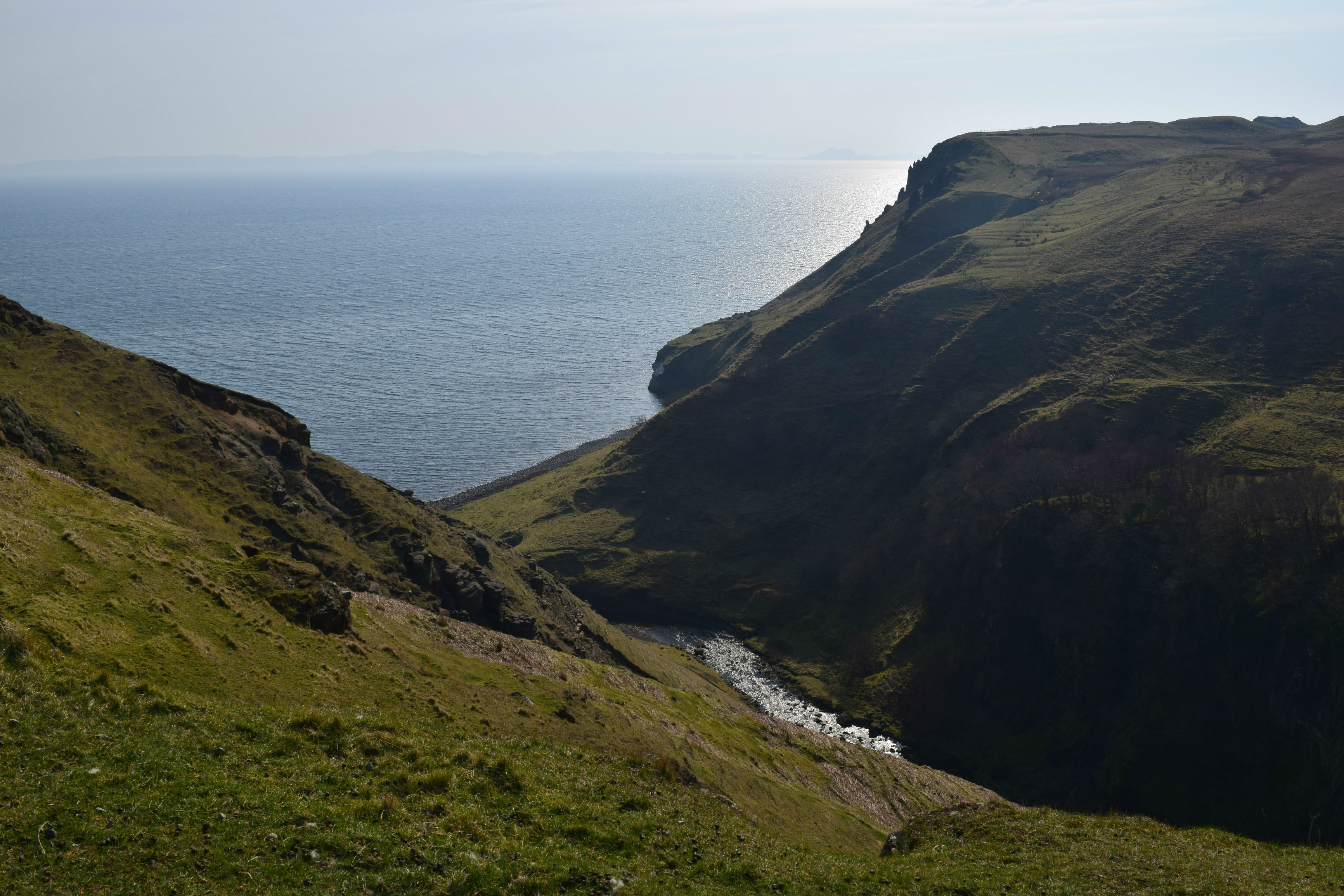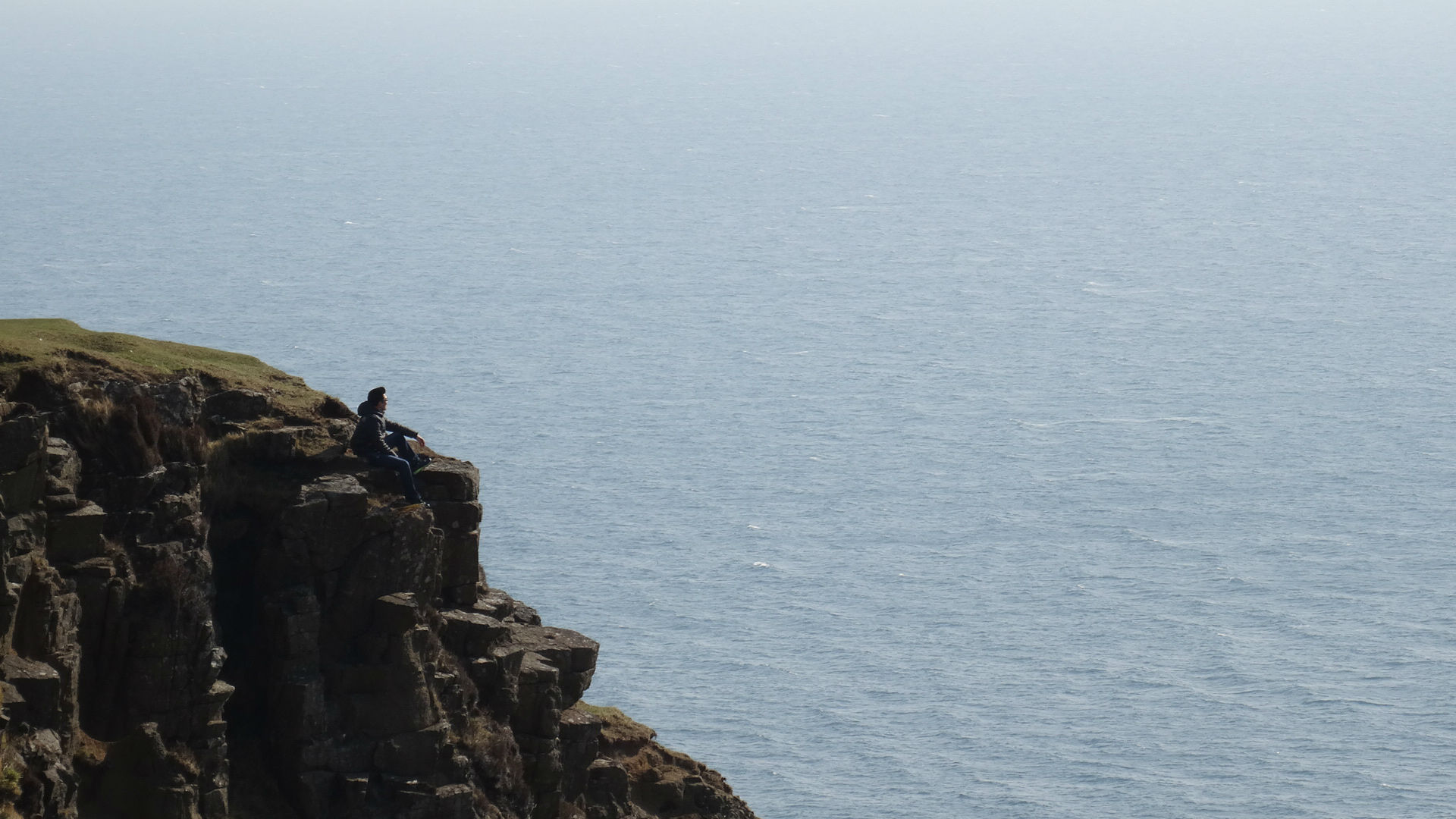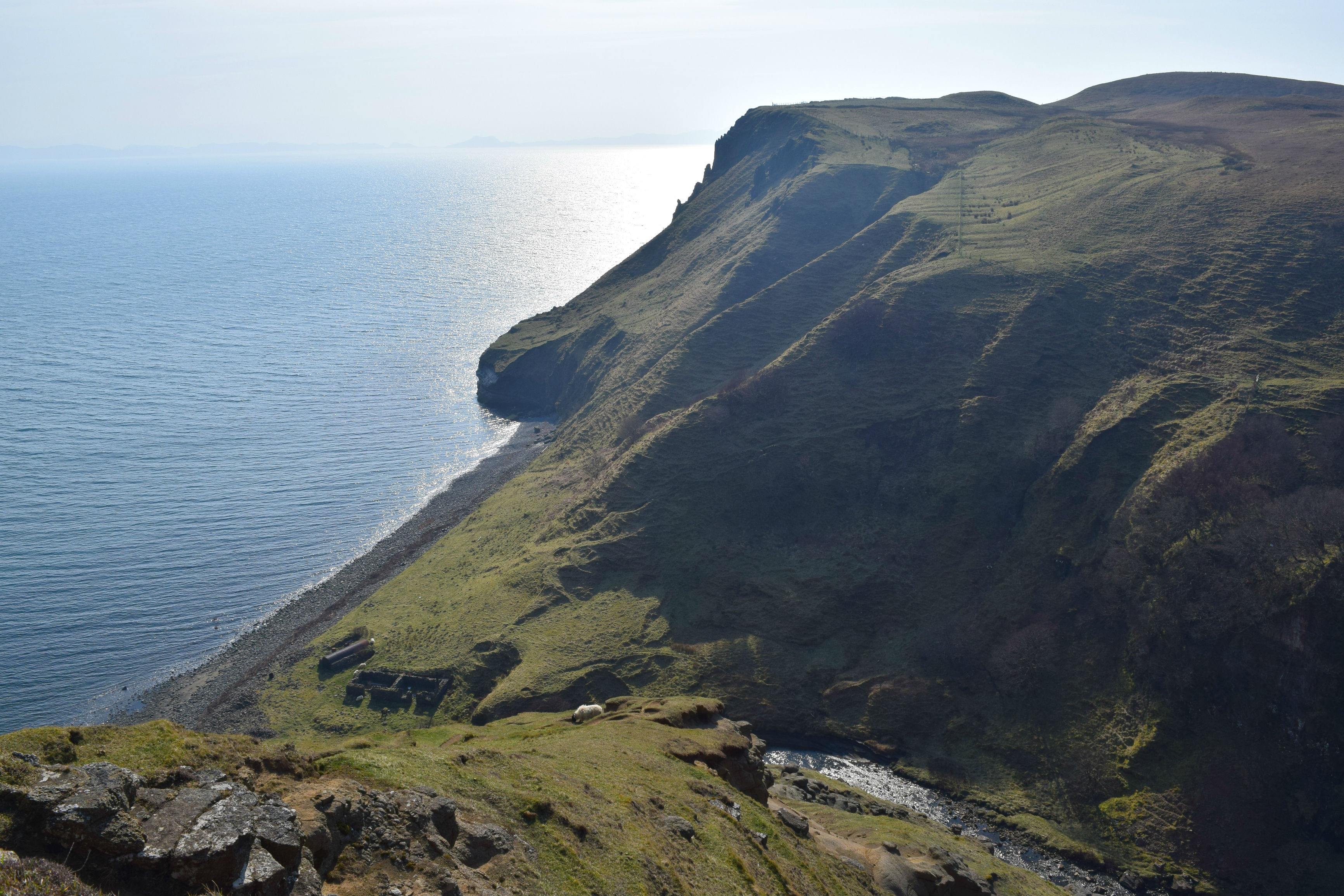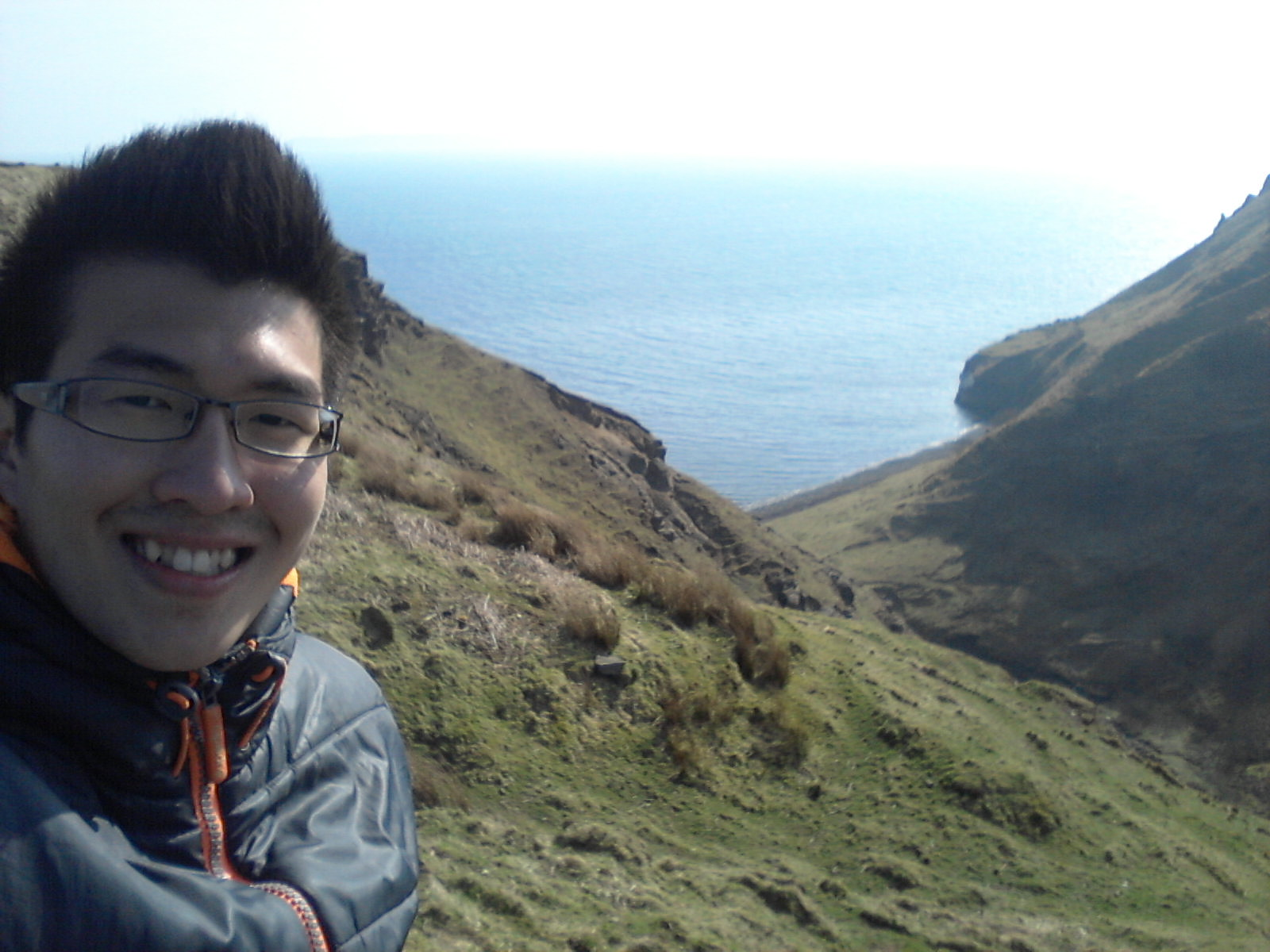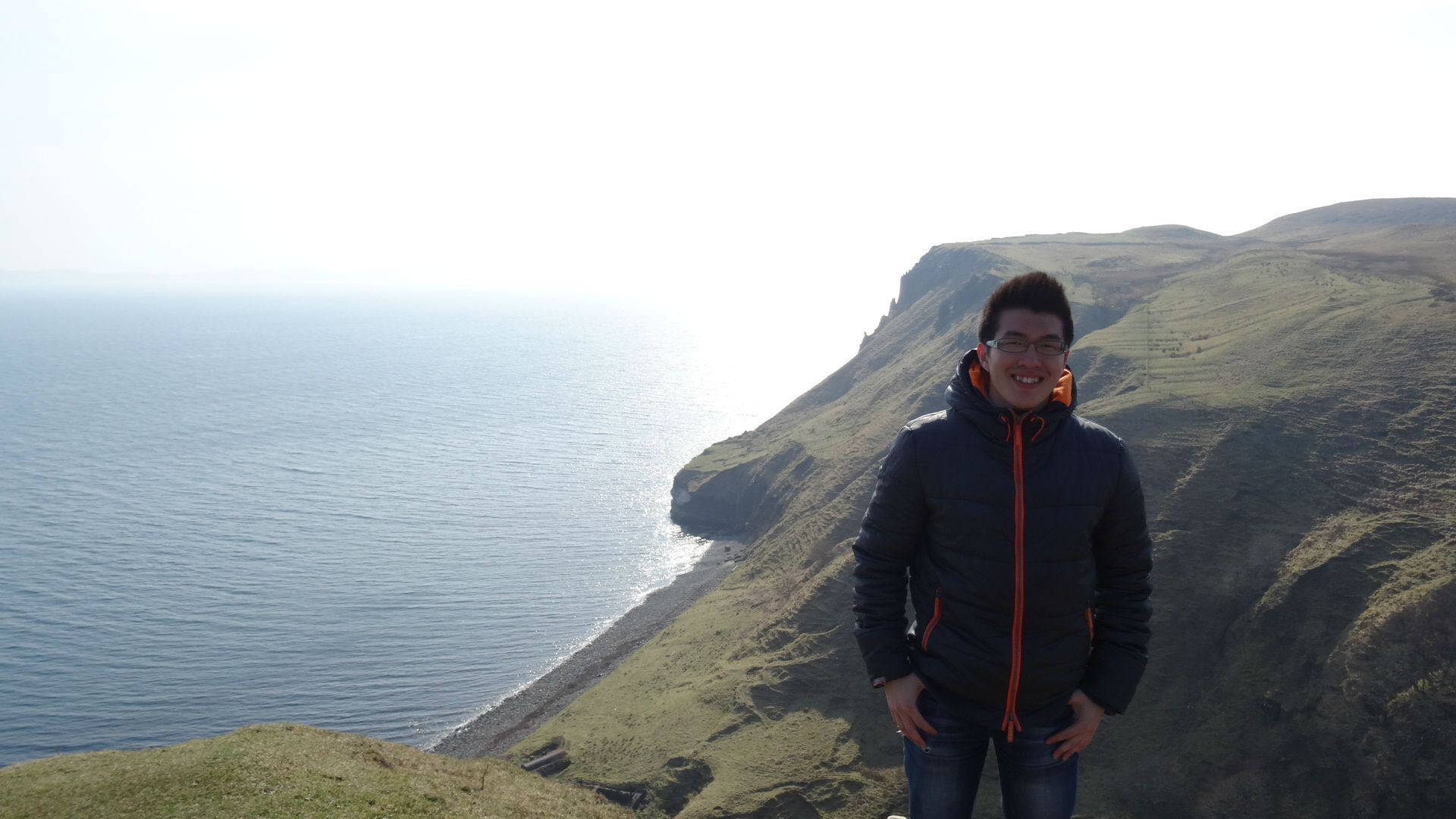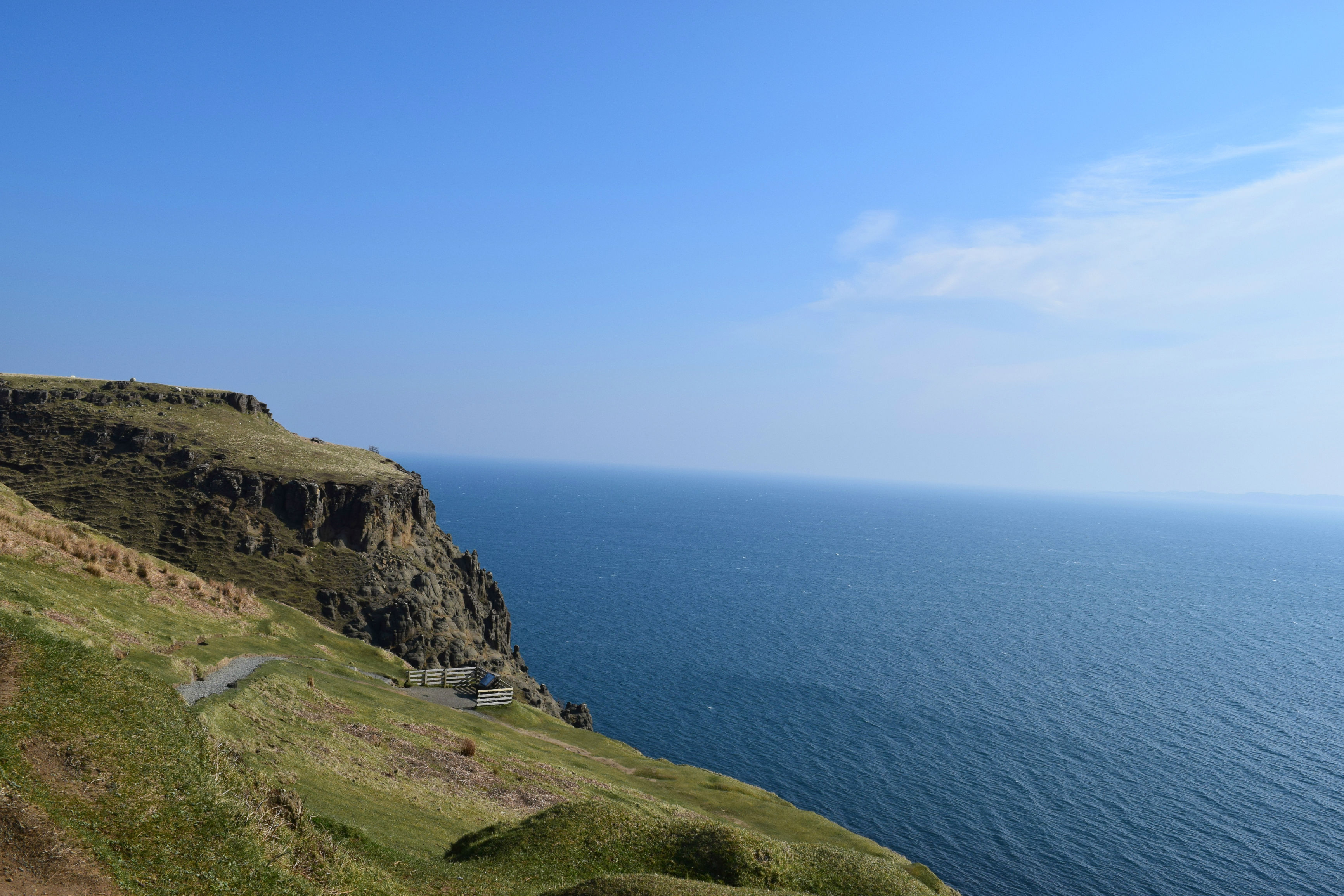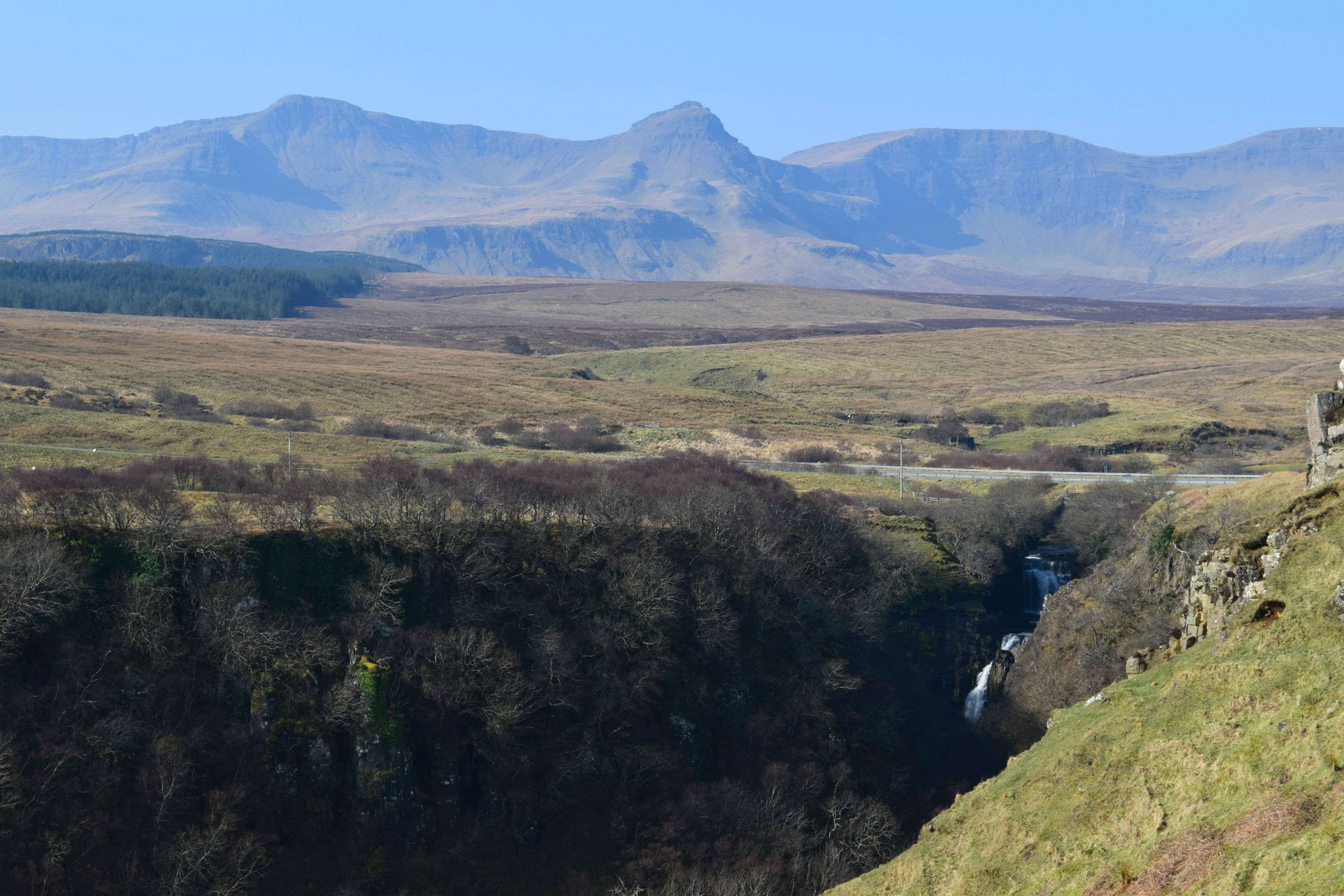 An awesome viewpoint and cliff area of the falls. Just be careful when you sit by the edge and thereafter, pose like a boss! The view is superb as it overlooks the blue sea.
Kilt Rock and Mealt Falls Viewpoint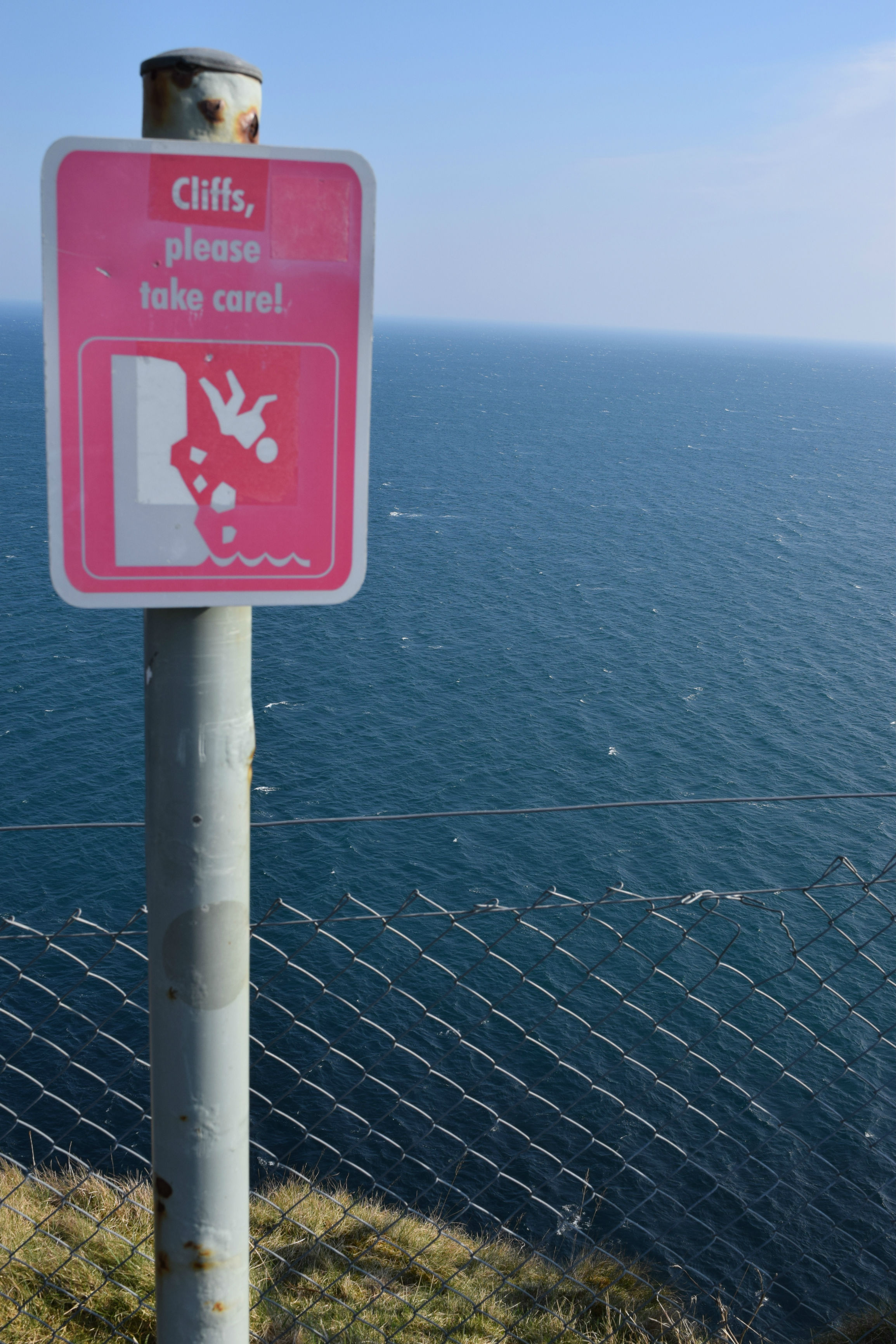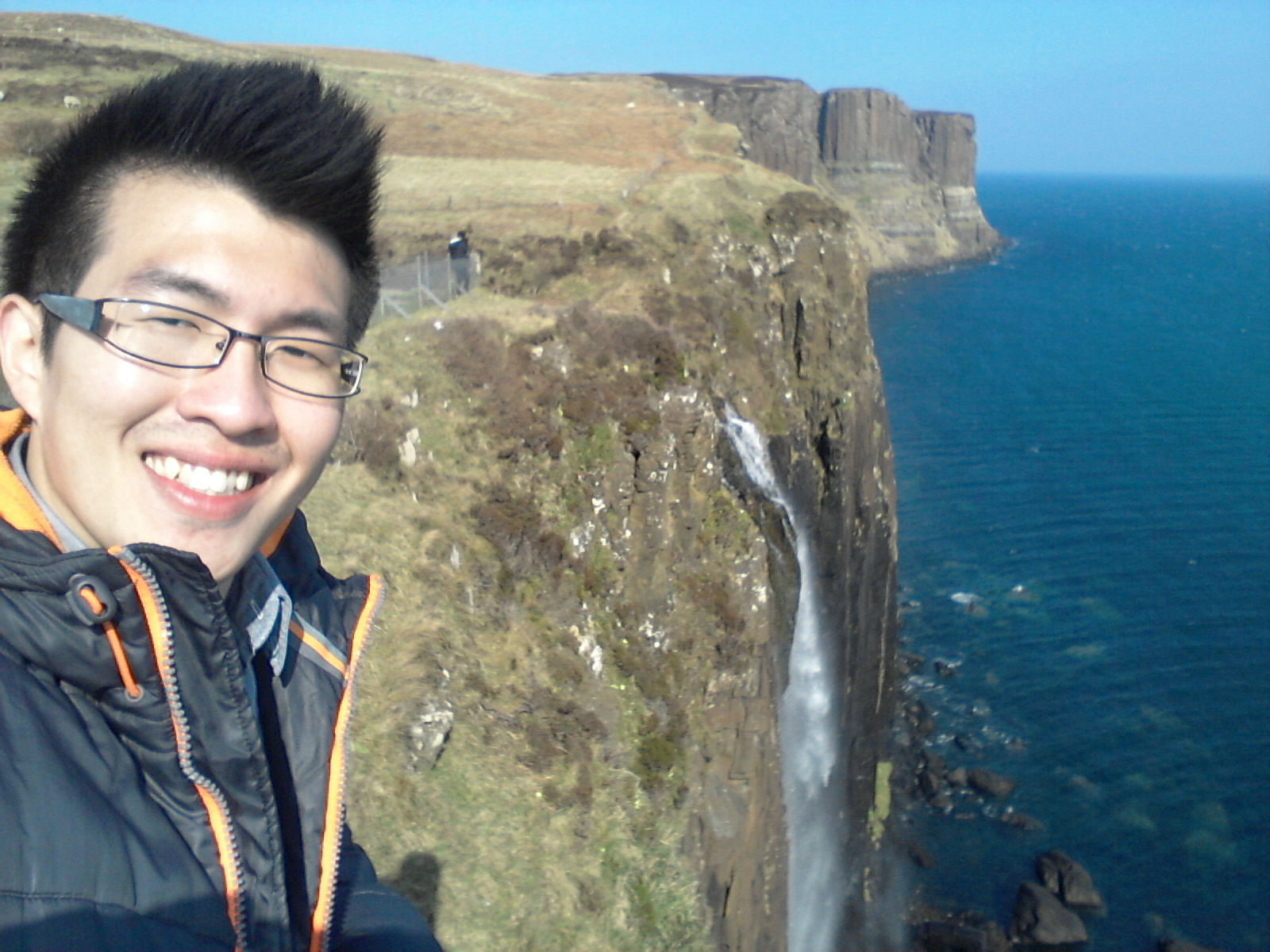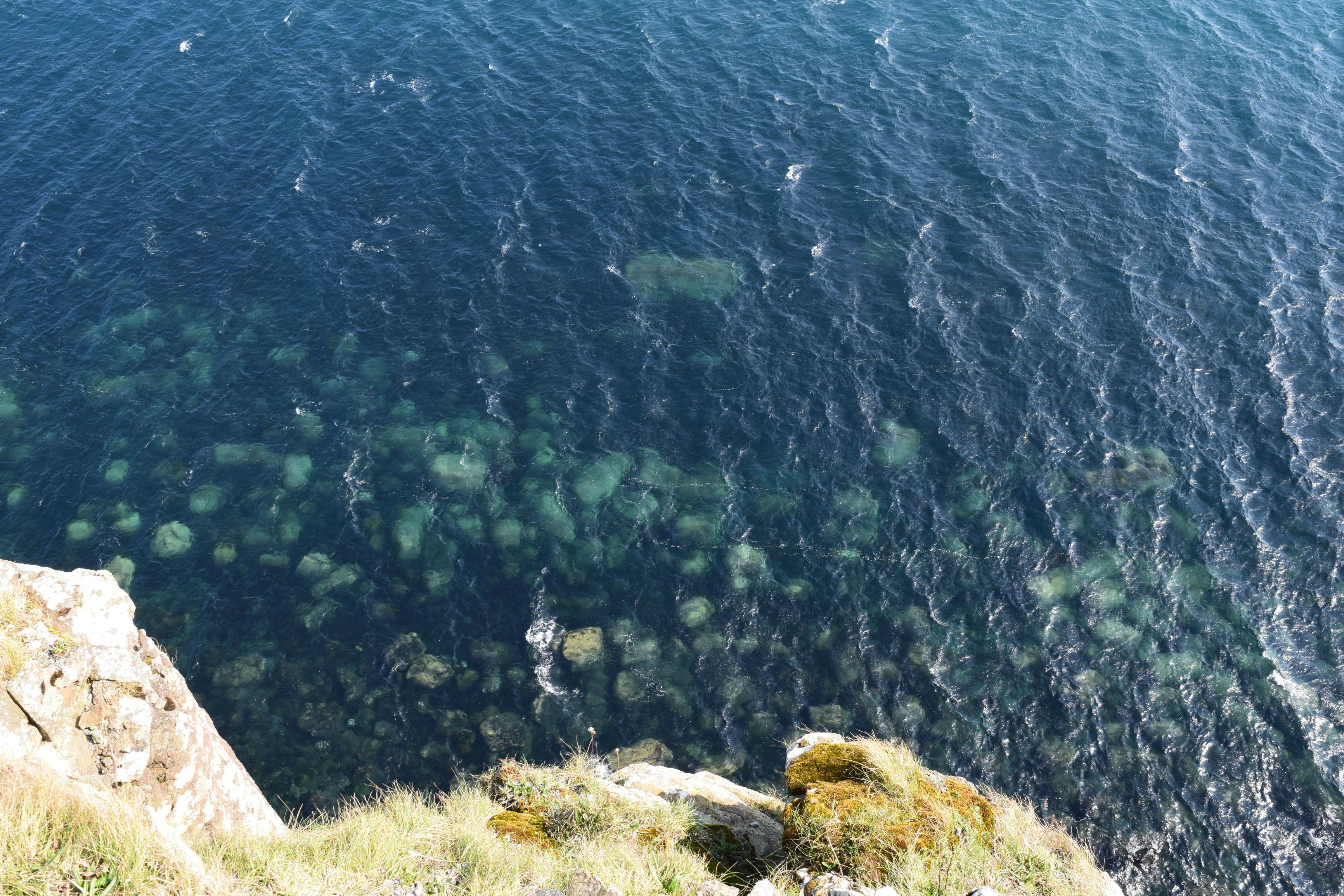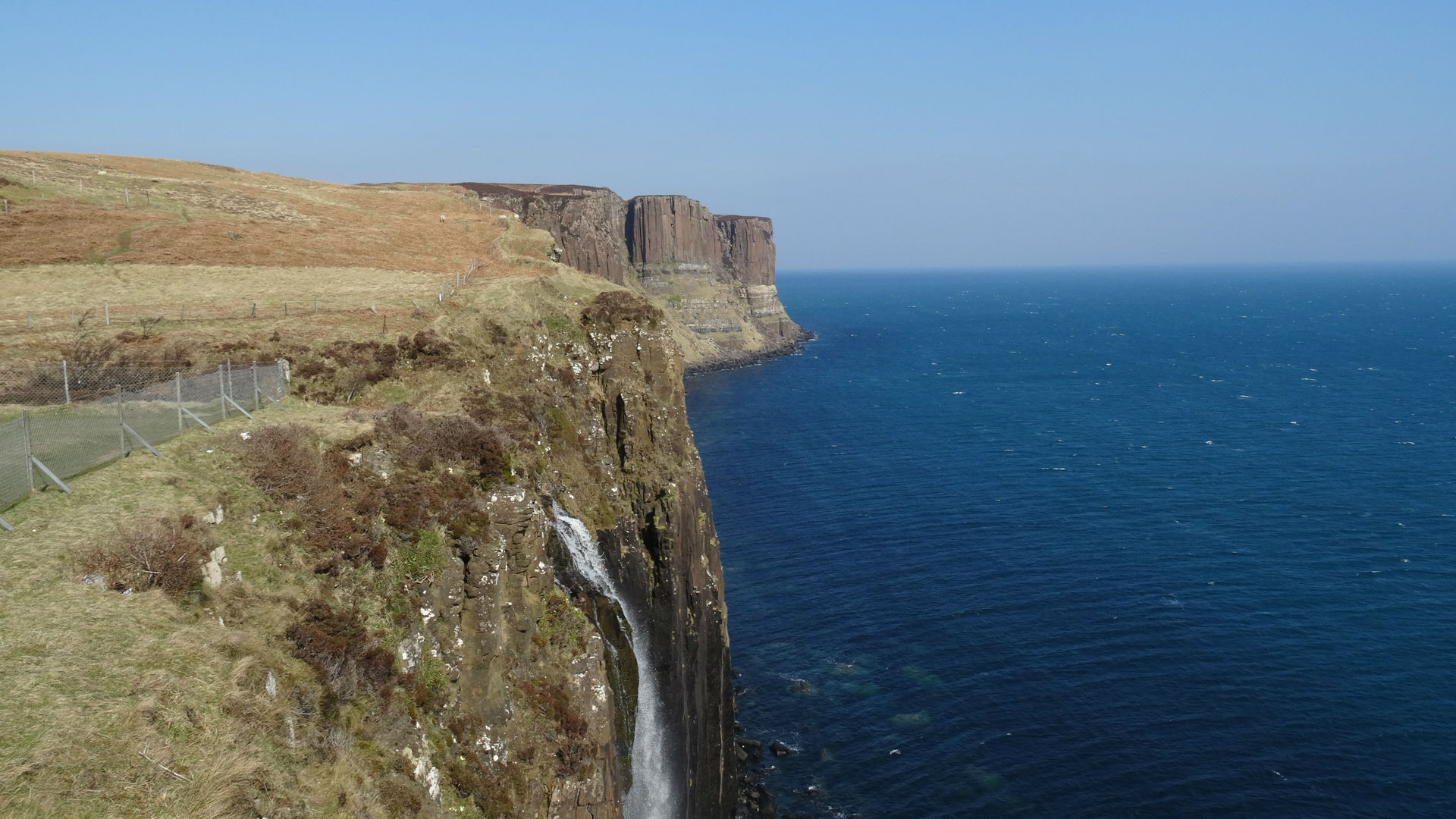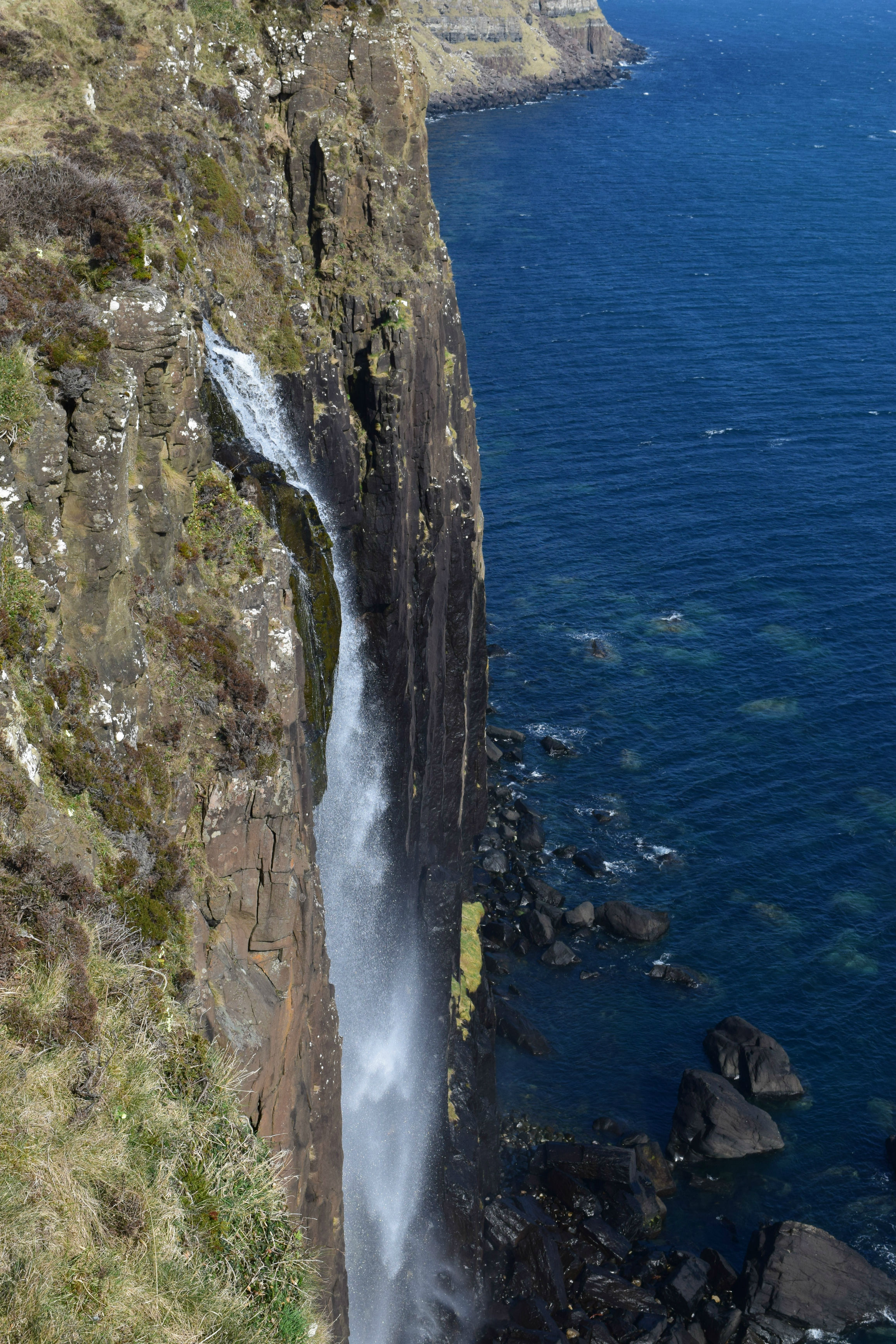 Just an awesome view from the edge of the cliff but do be careful of not falling over the fences! If you are driving here, worry not as they are parking spaces available too.
An Corran Beach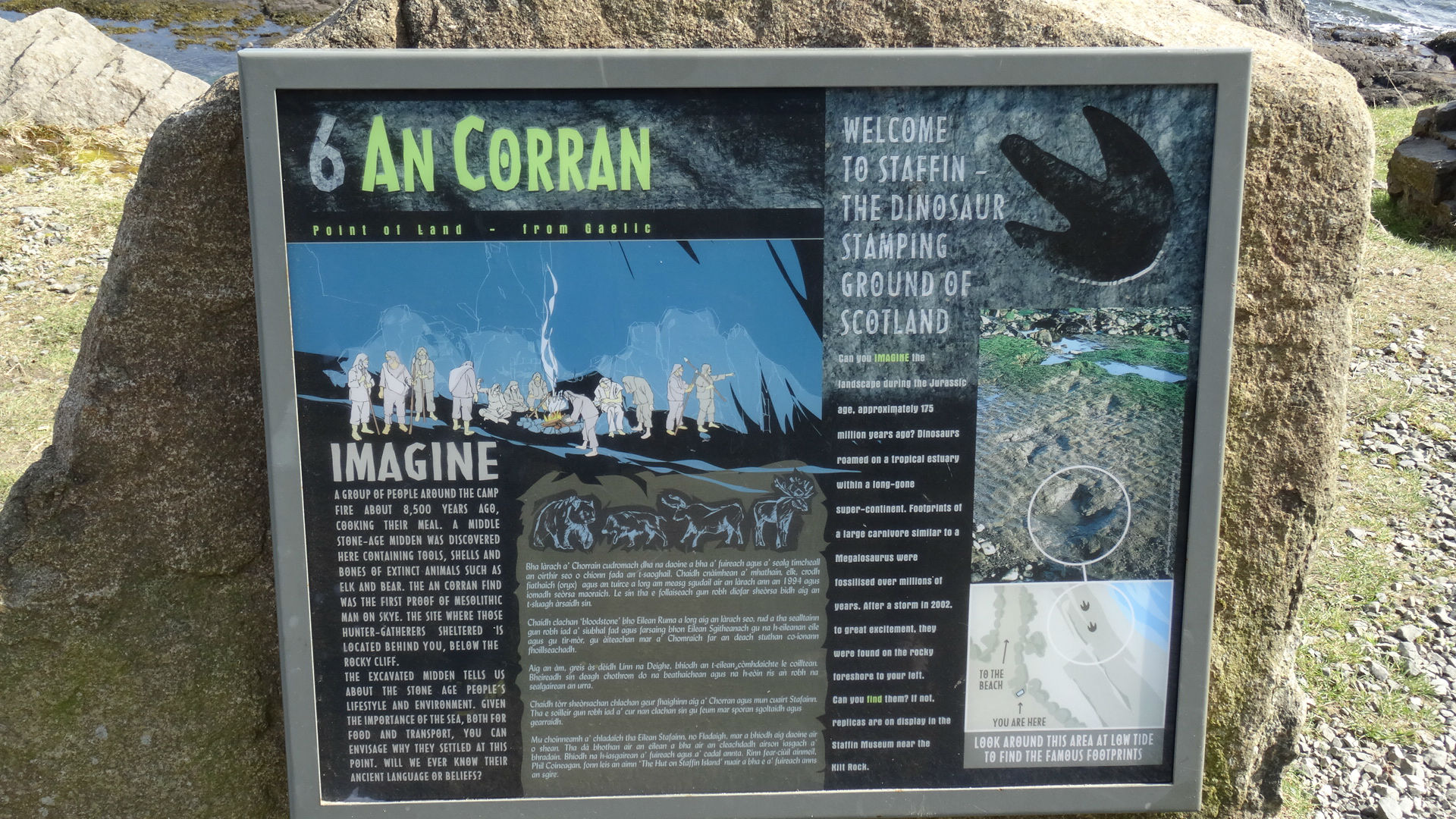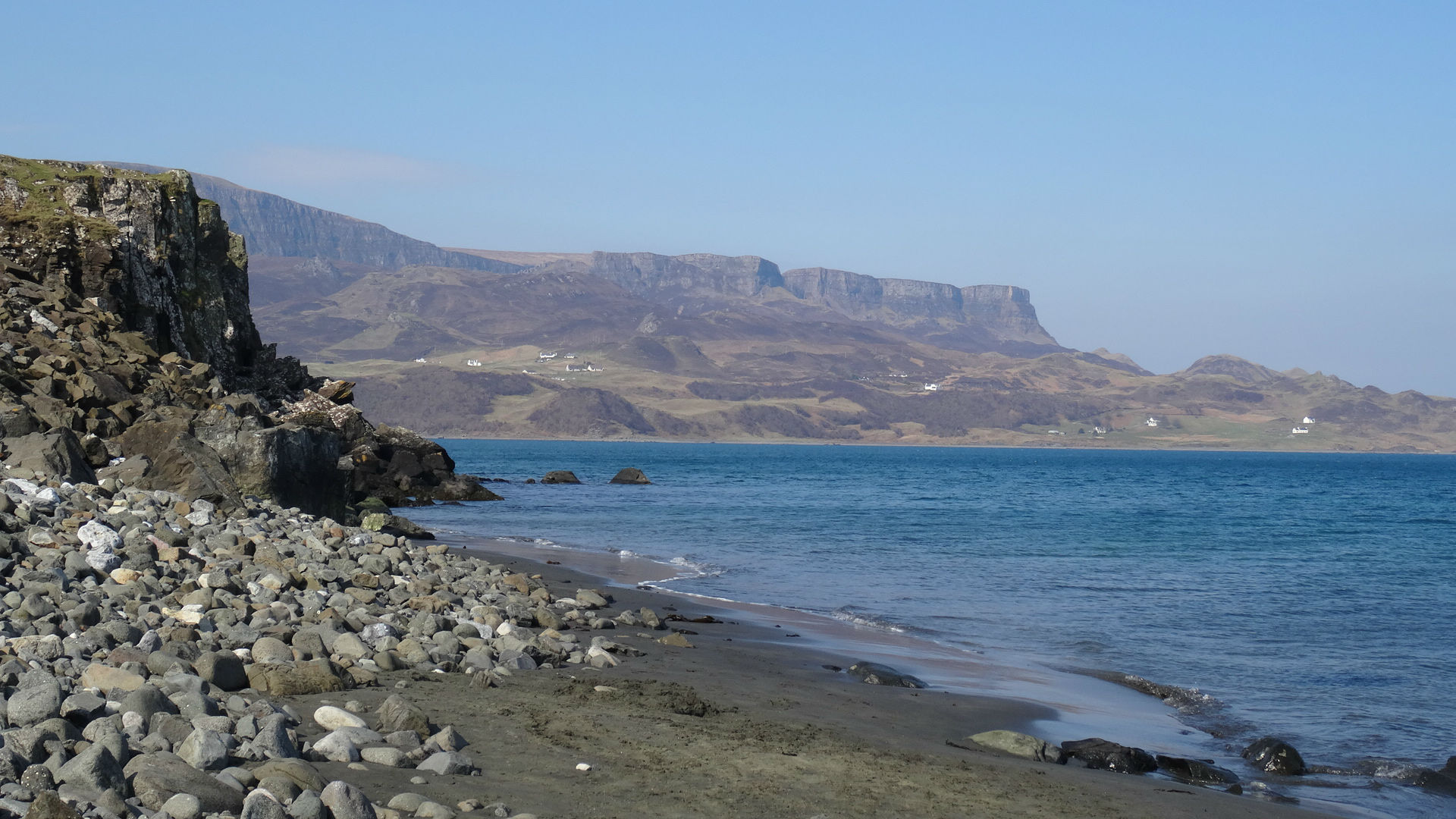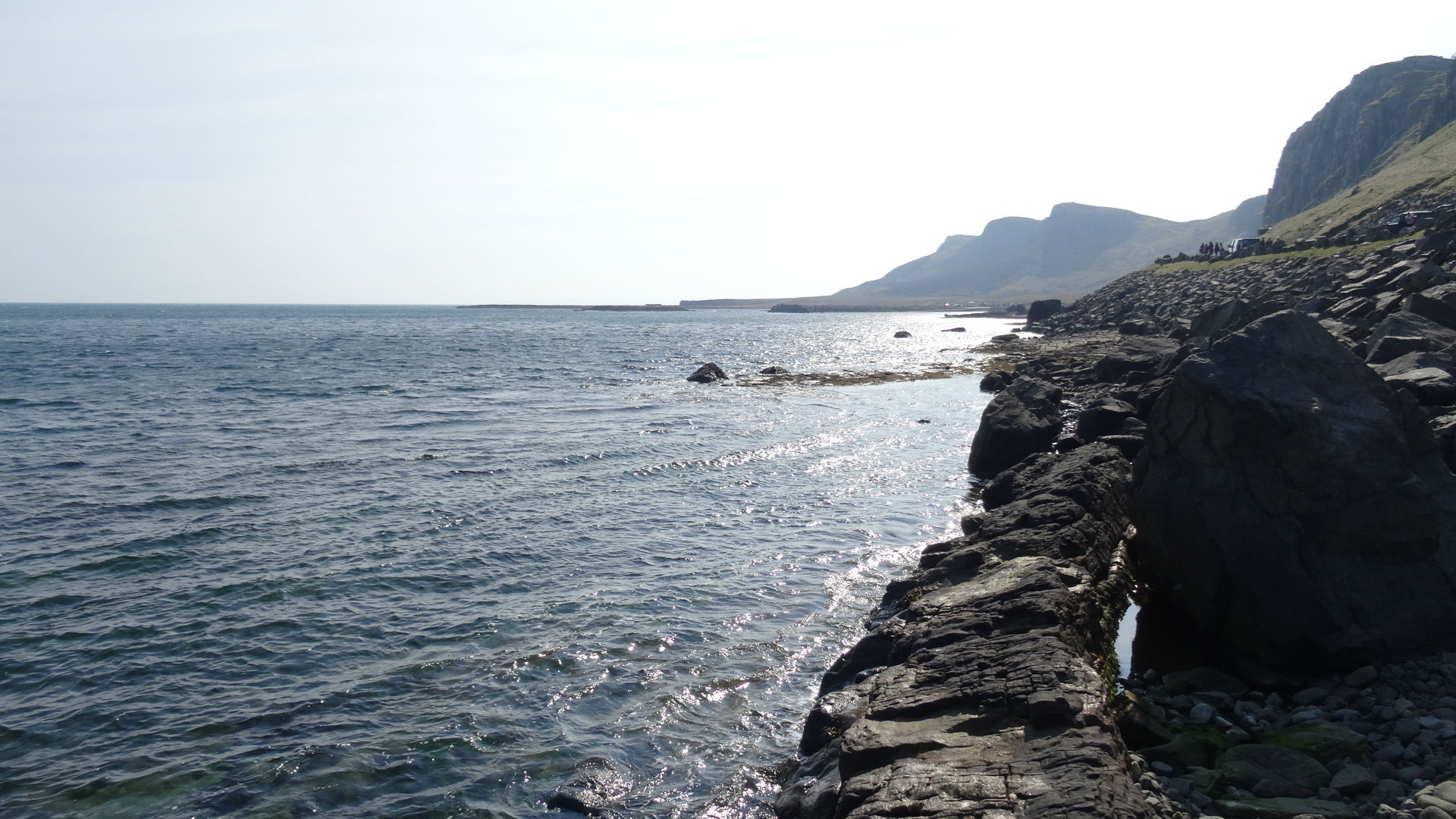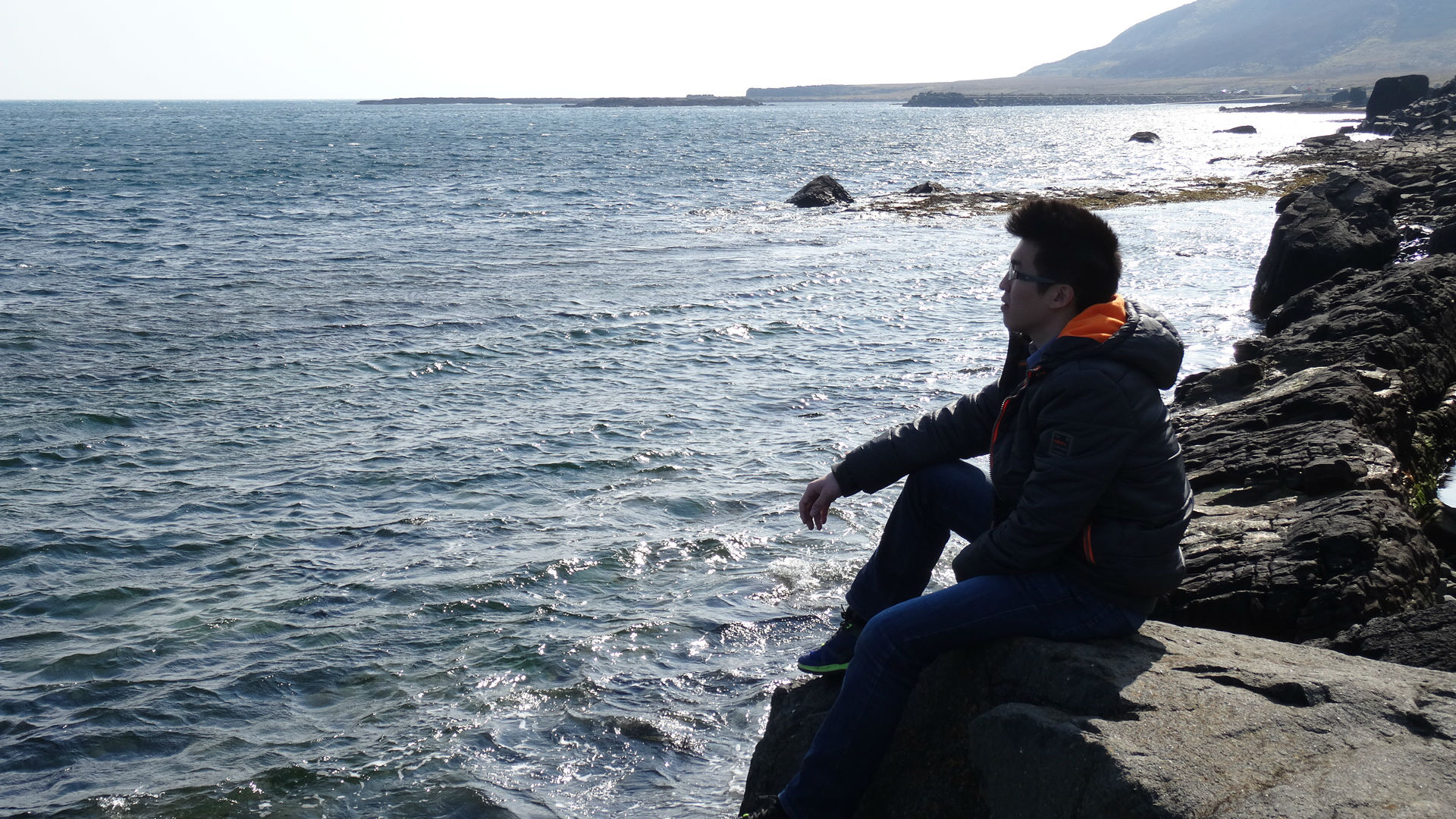 The An Corran beach is a destination evidencing the home of a family of Ornithopods (a group of dinosaurs) that walk with two legs, leaving their footprints on the rocks!
It was said that these prints can be seen on lower tides. Fascinating indeed.
The Quiraing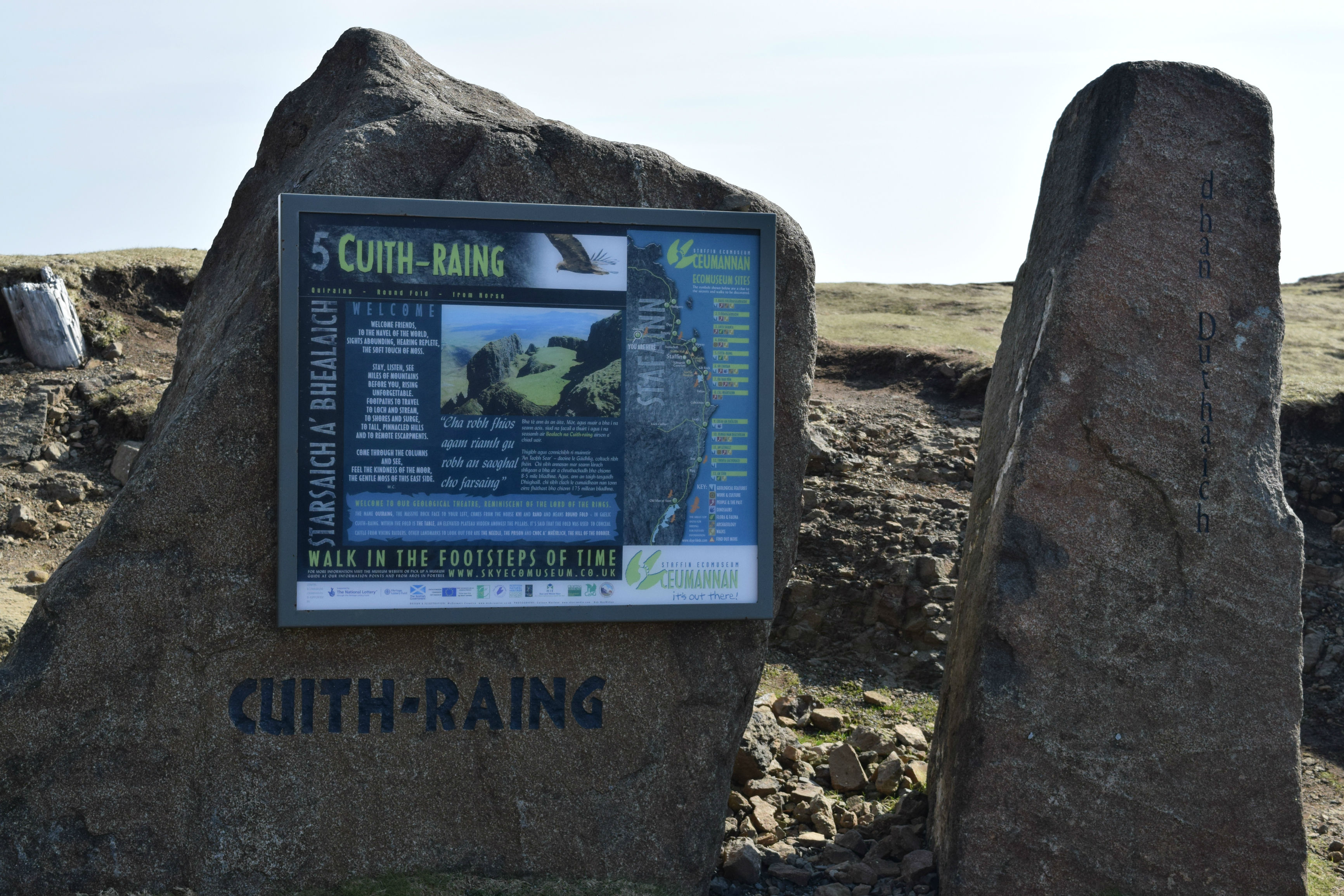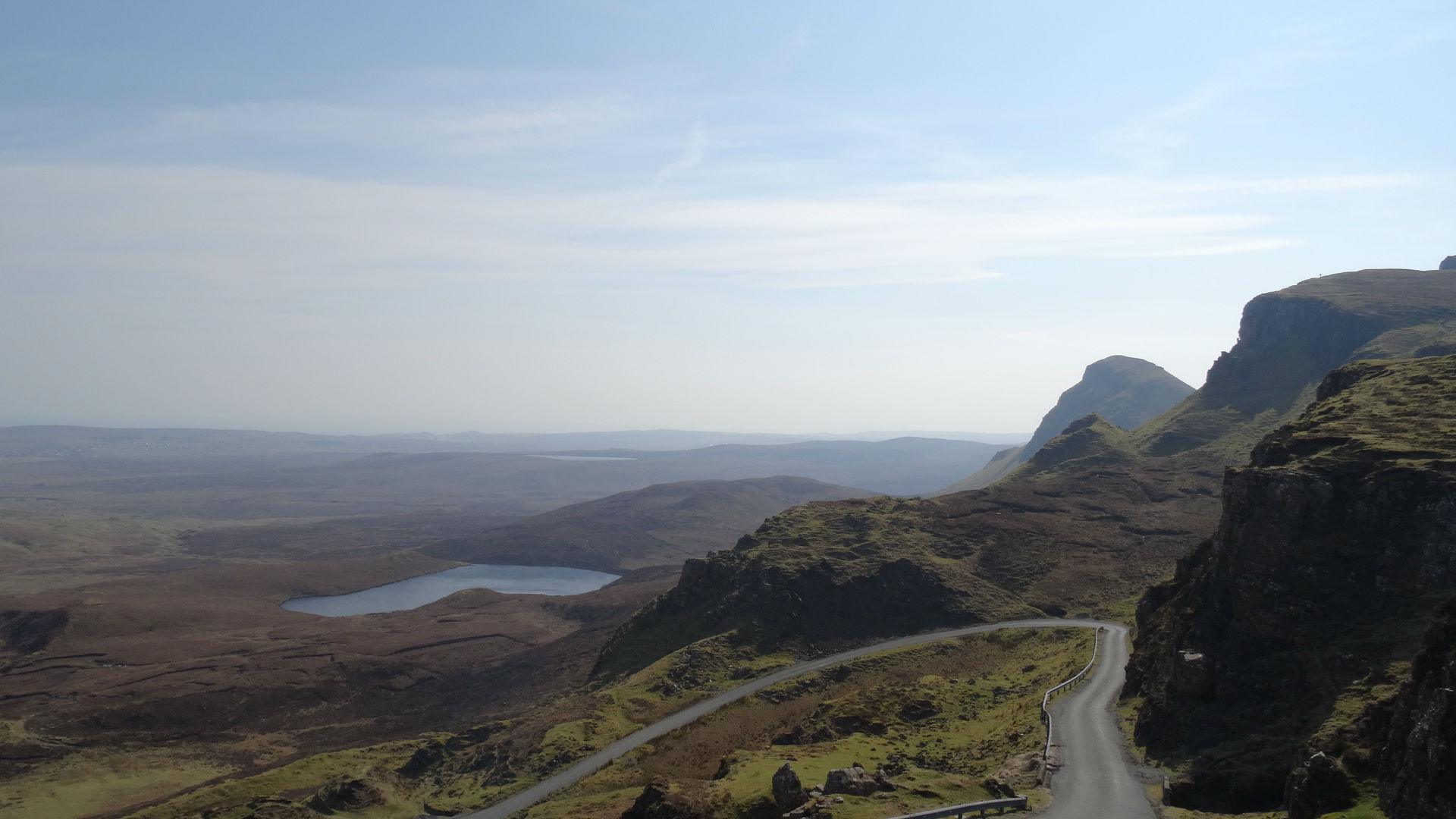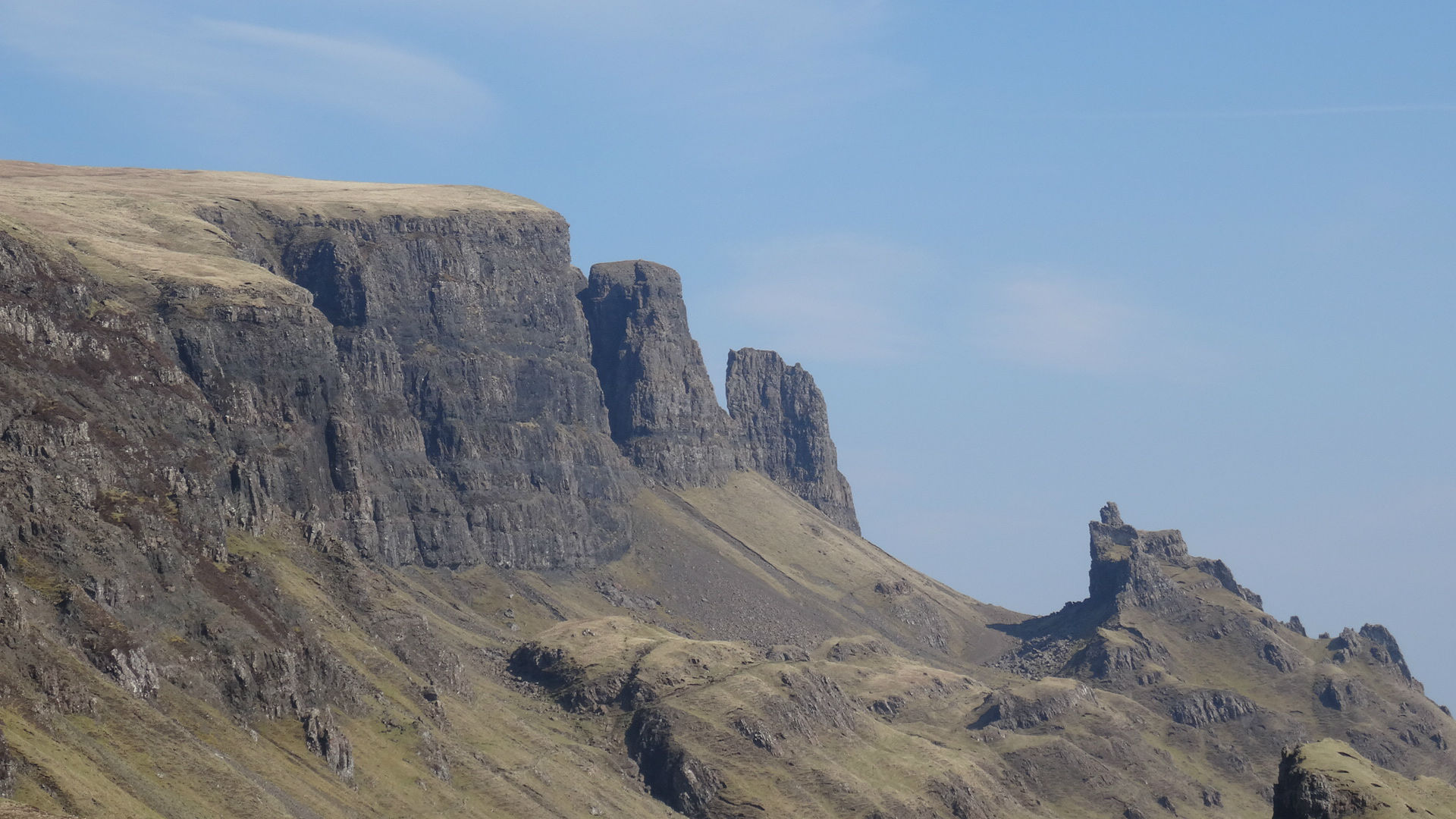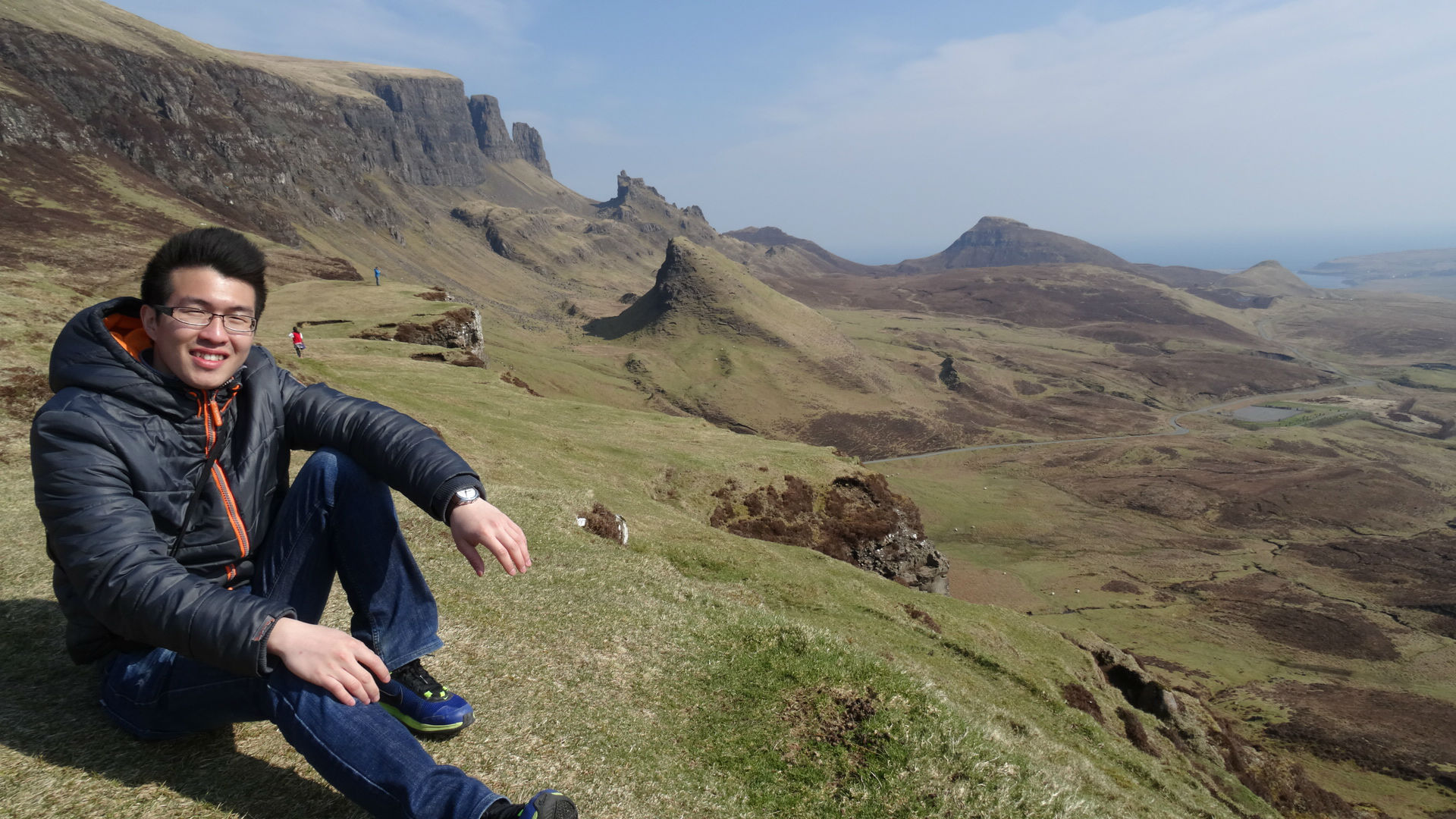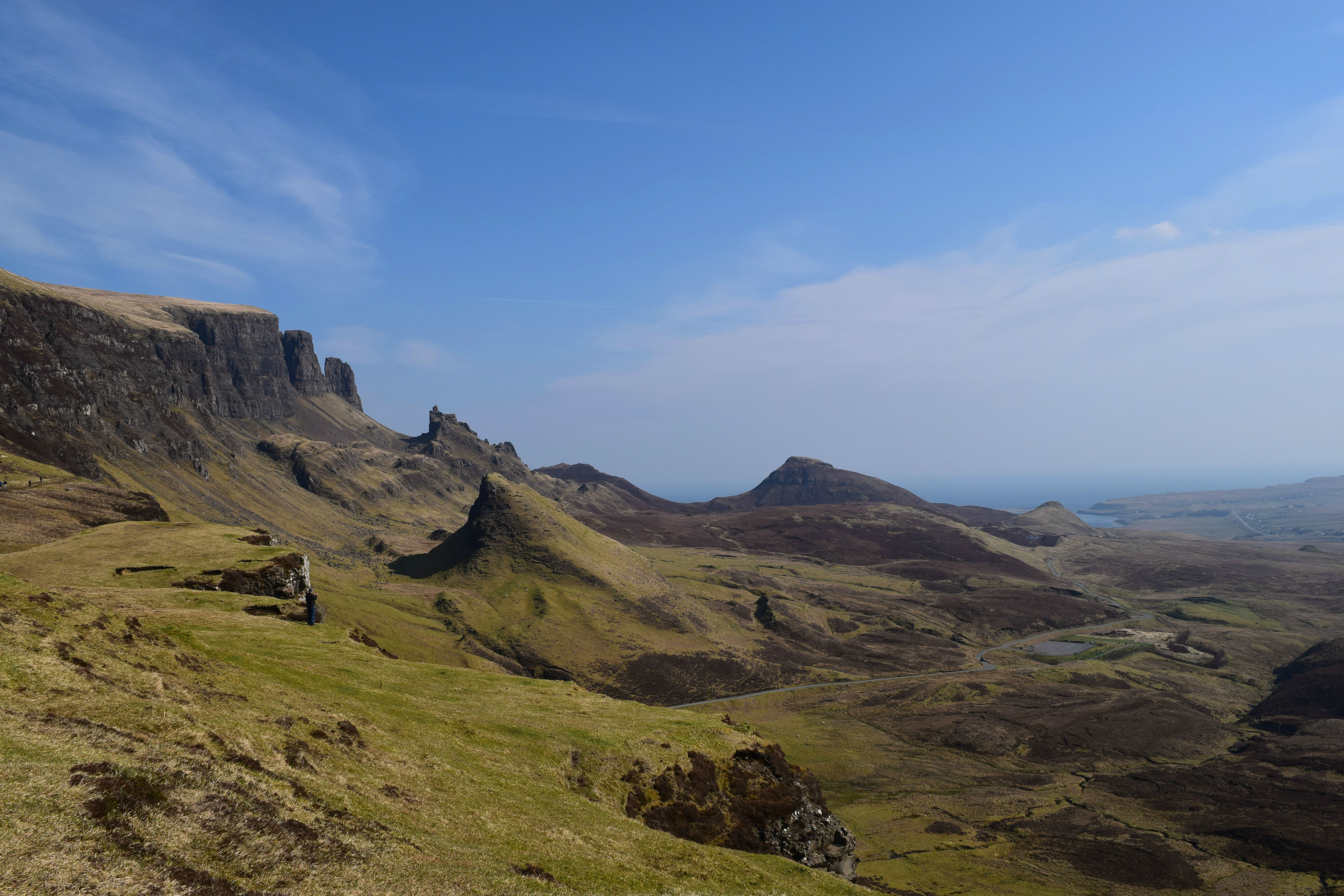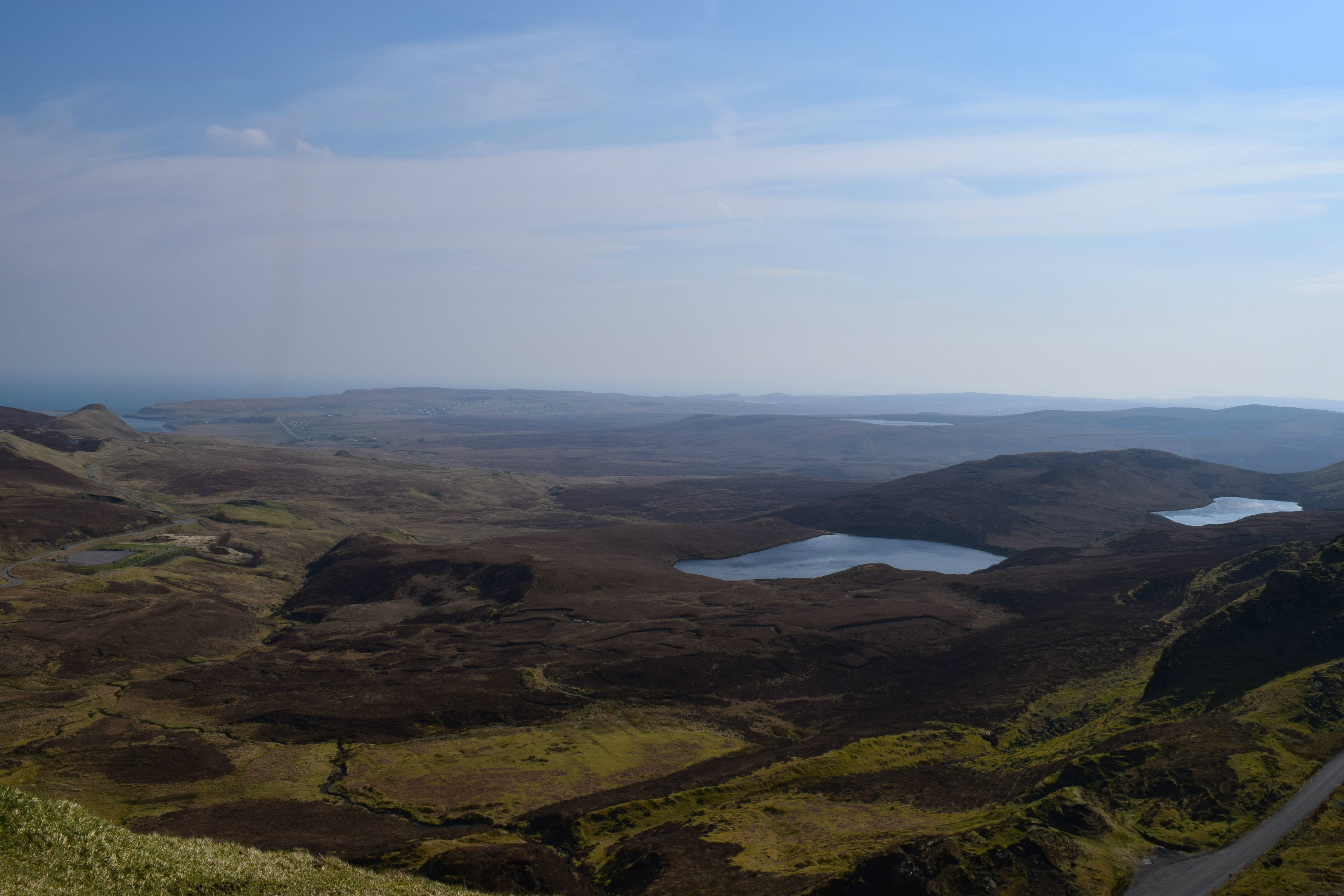 One of my main objective of visiting the Skye is definitely to see the landscapes. Therefore, the Quiraing has been very much fulfilling when it comes to this. Hence, these landscapes gives a sense of wonder and supernatural, that you'll see them most in the movies.
Castle Ewen Fairy Glen & Fairy Glen, Uig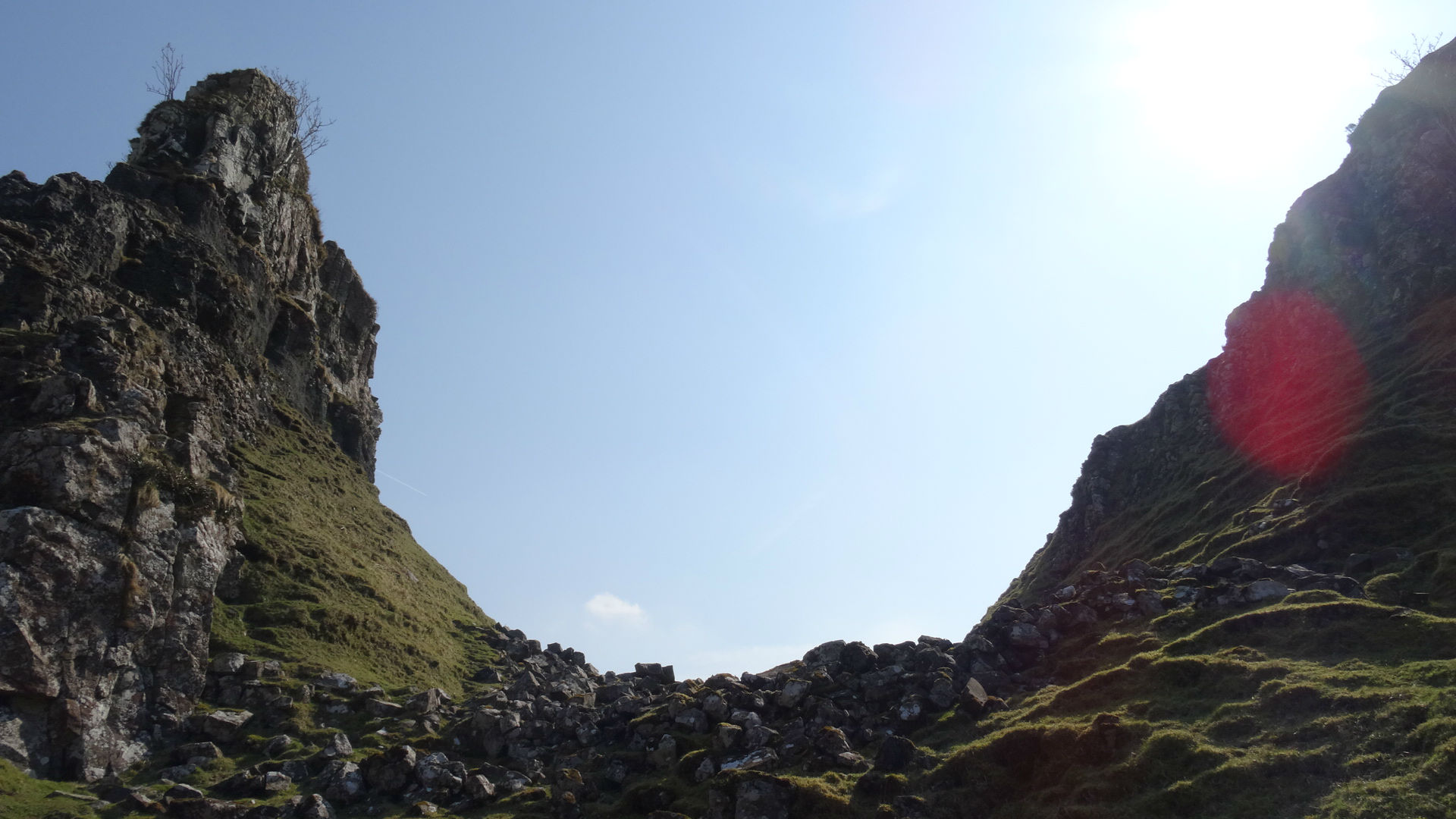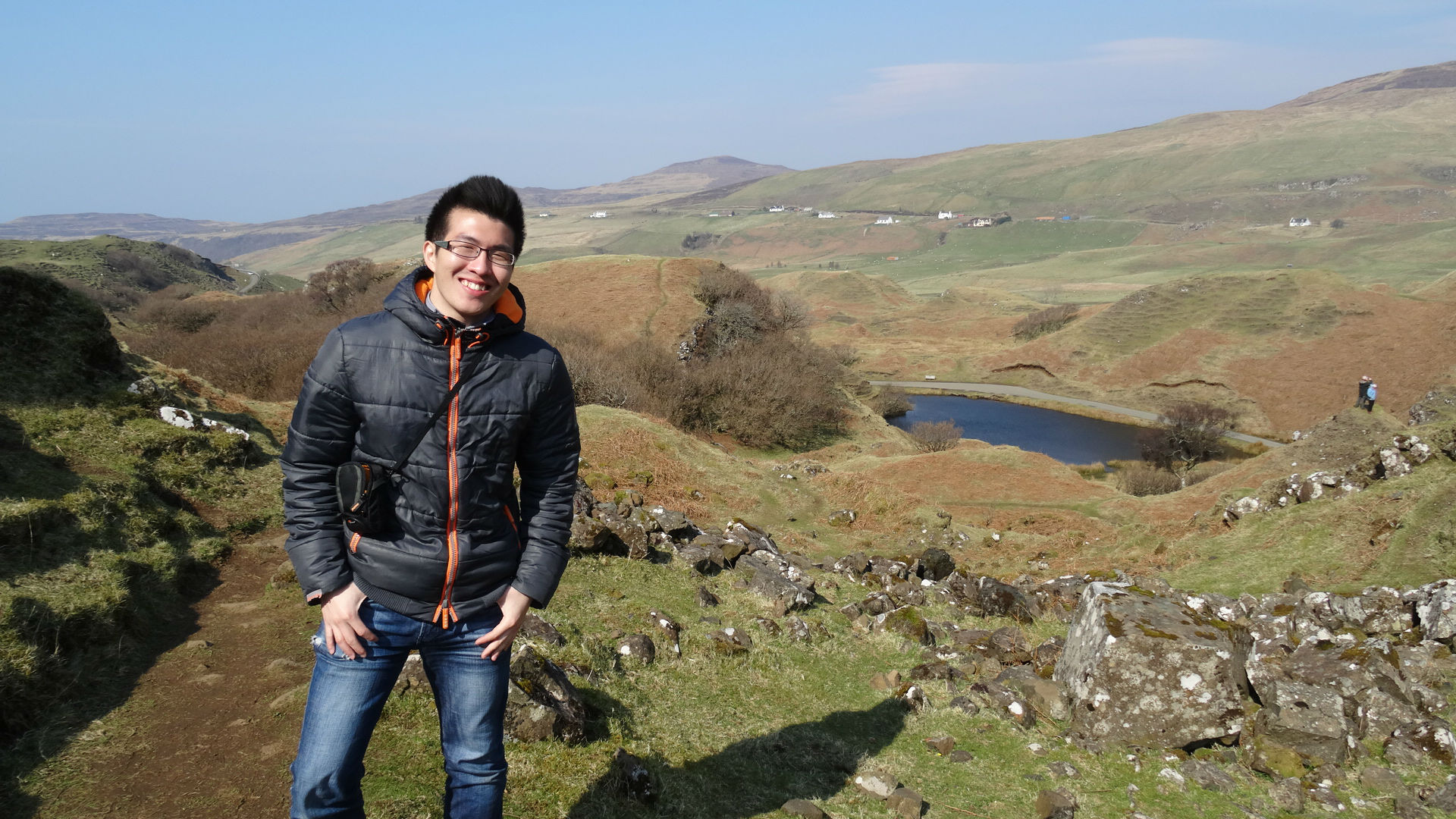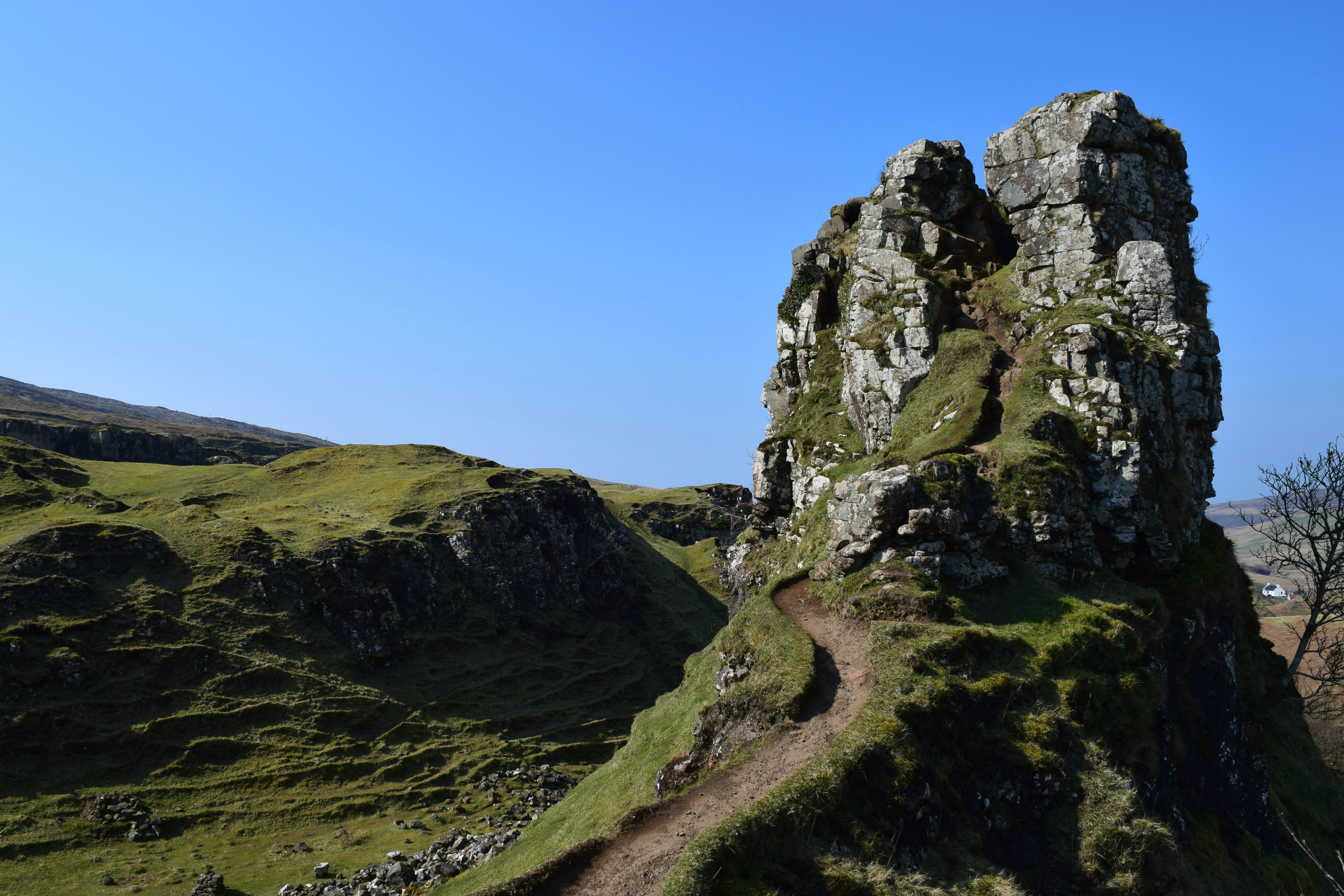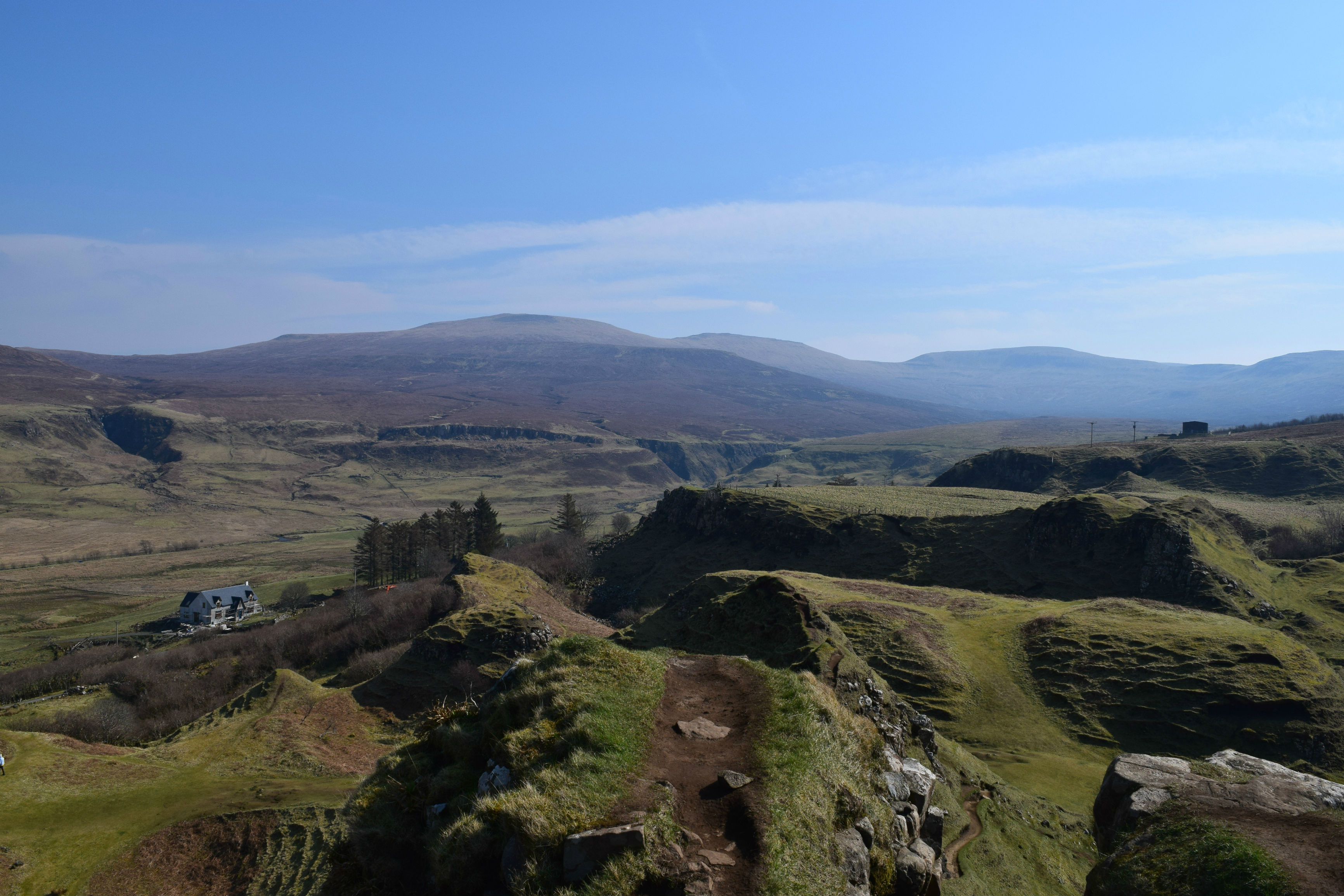 This place holds a long history involving the Fairys based on its legend. The hill however, still had one of its basalt topping intact that takes little effort to climb. From the above, you will have an awesome view of your surrounding, noticing the spiral rocks too.
It was said that tourists created these spiral rocks and leaving an offering to the fairies for good luck. However, that was not what the locals of the Skye would believe and they have suggested to leave them as natural state without making such claims.
Indeed that it was true as I have seen many coins were placed in the middle of the spiral rocks, during my visit there.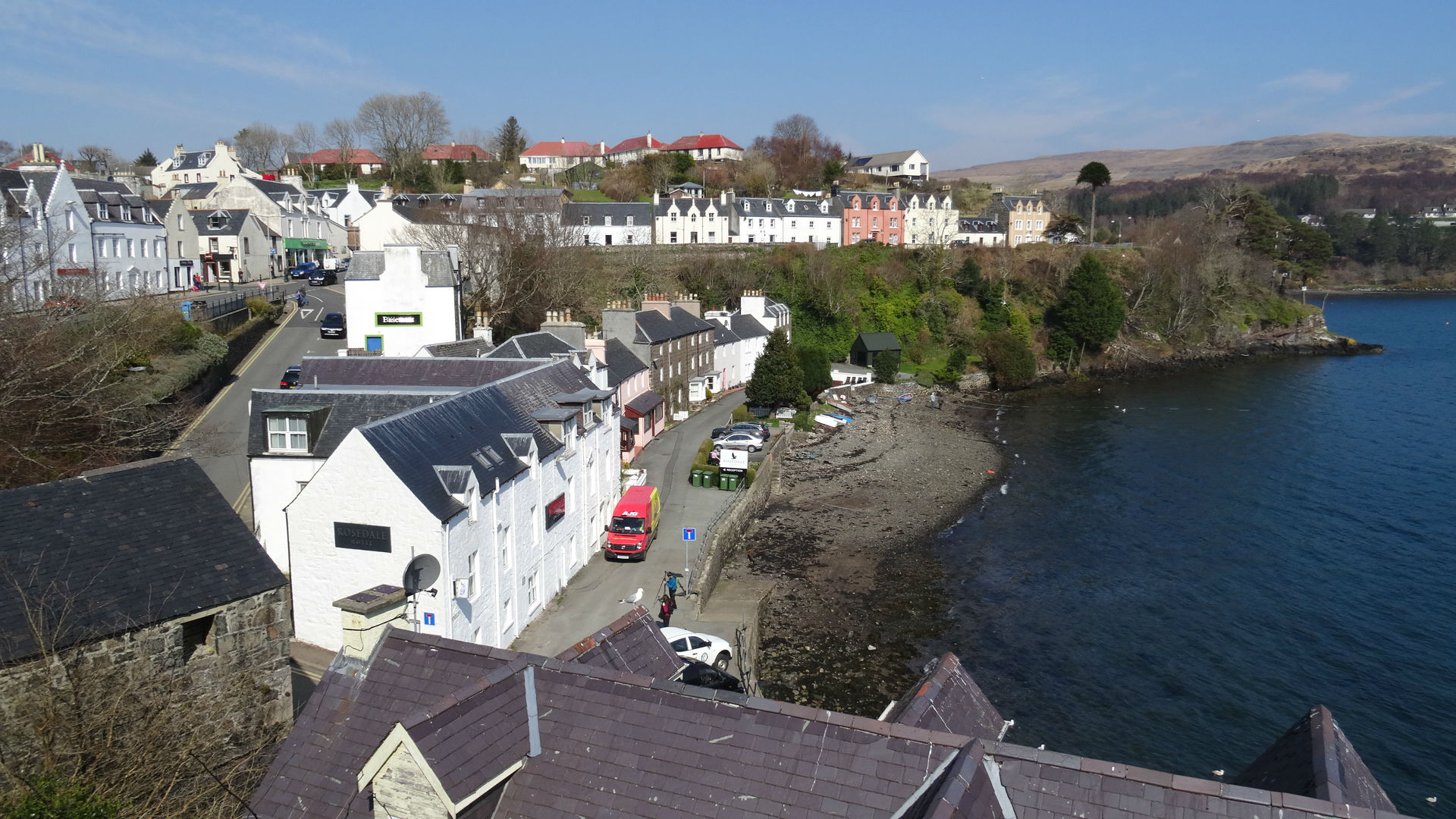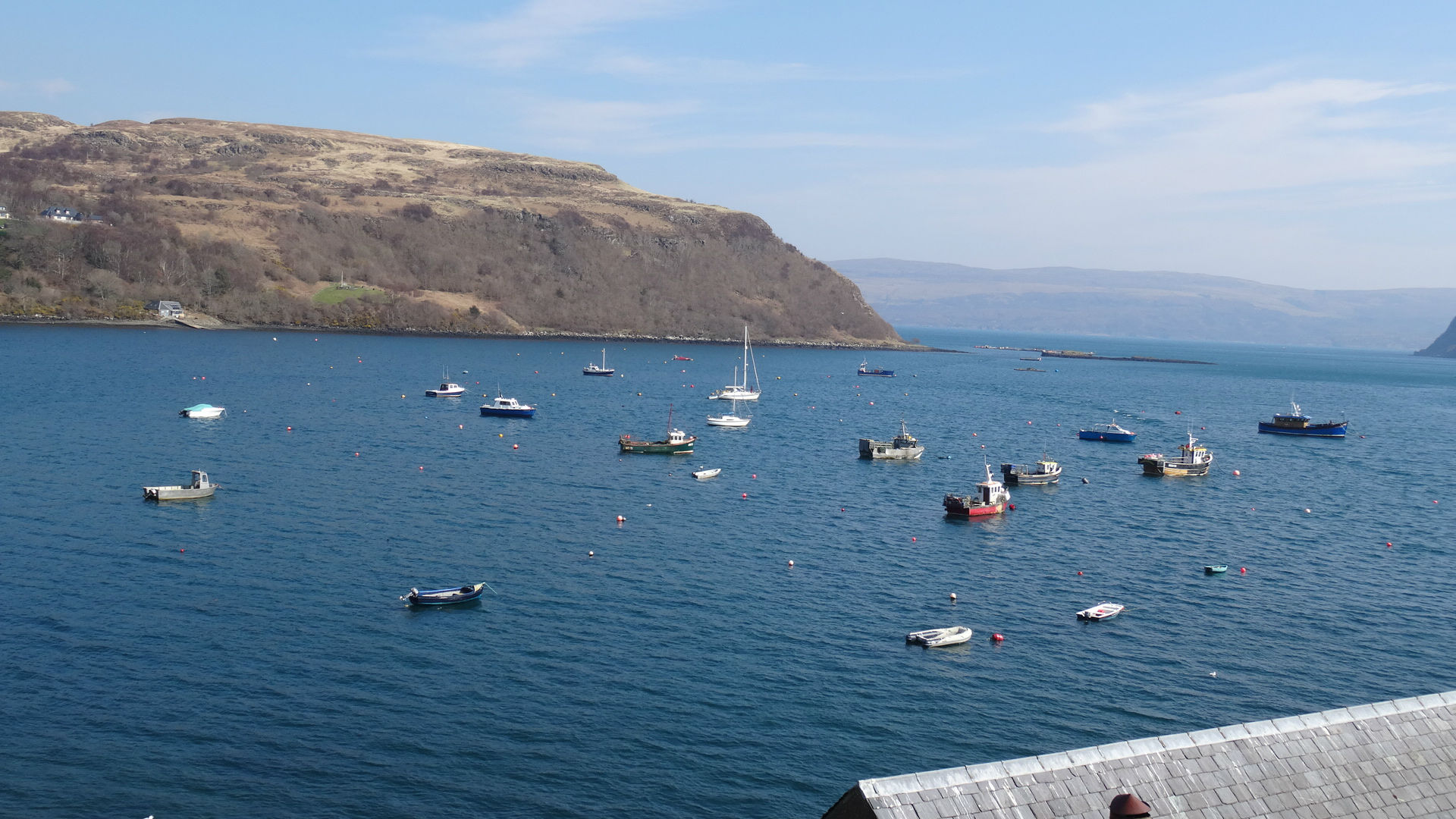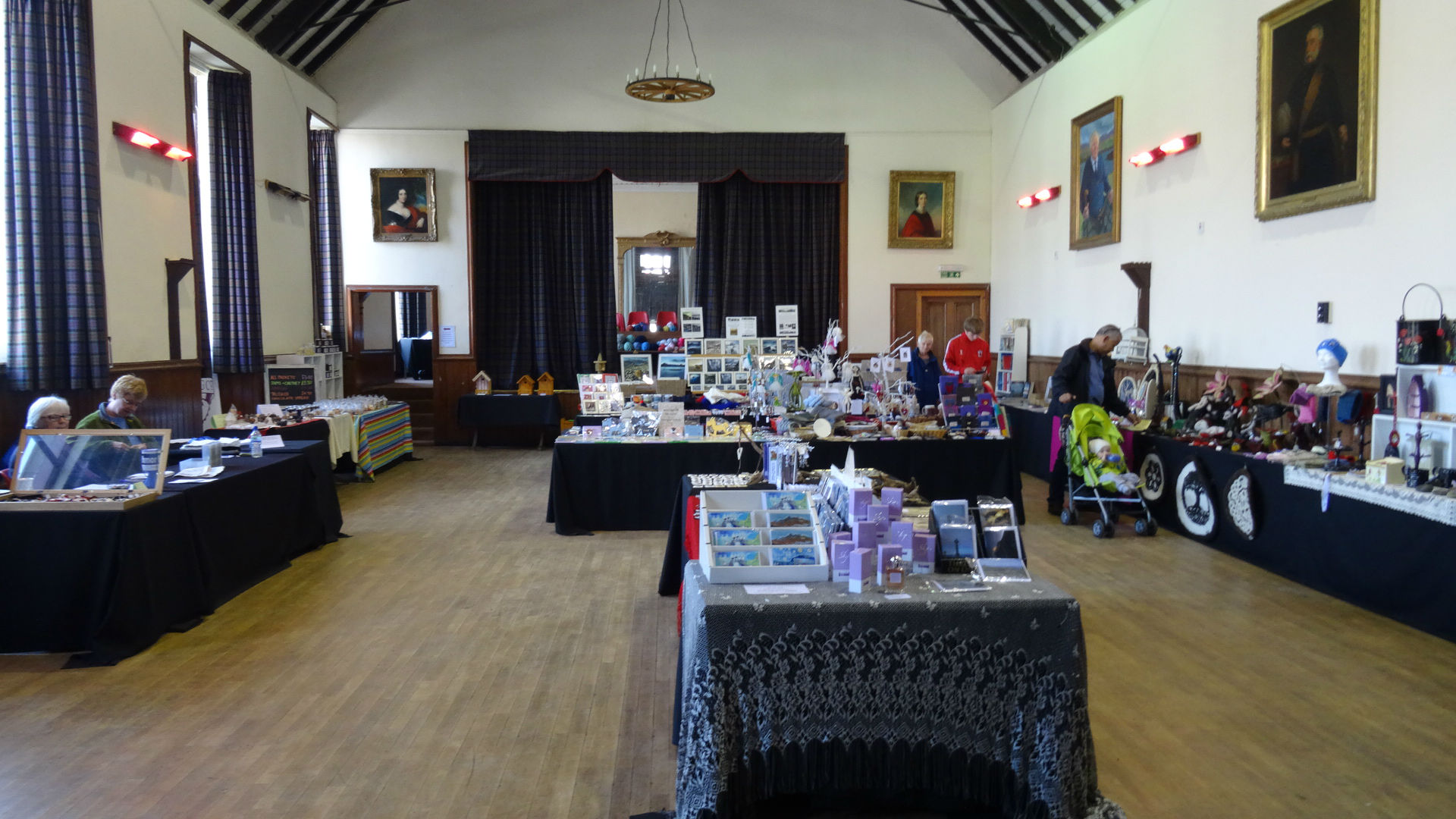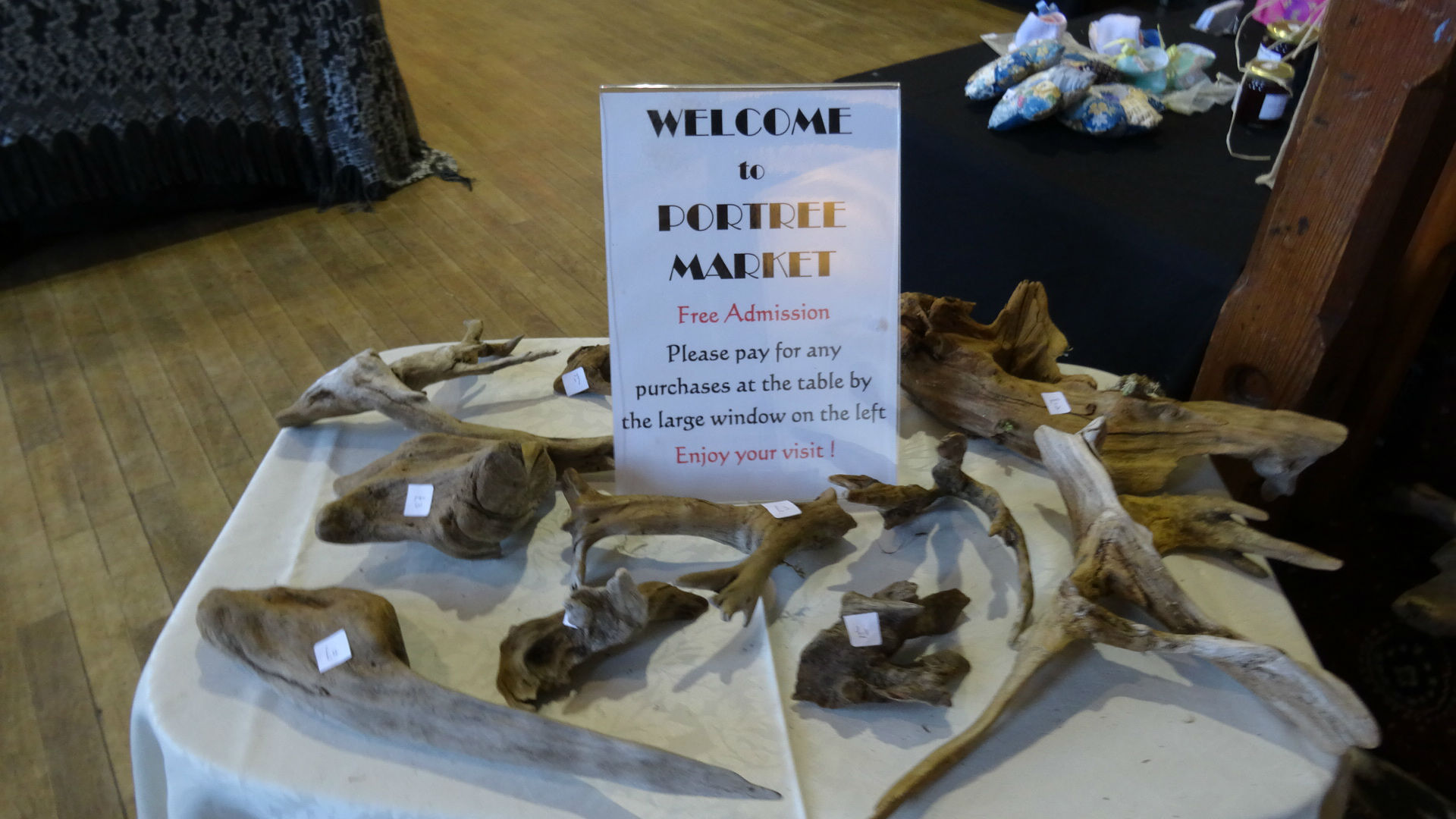 Portree is the largest town on the Isle of Skye and it seems to be one place filled with tranquility. Imagining that you are holding a cup of good coffee, just chillin' by the bench overlooking the awesome shores.
Just a tip: Do not forget to stock up your food and drinks before continuing your journey, that may be necessary.
Fairy Pools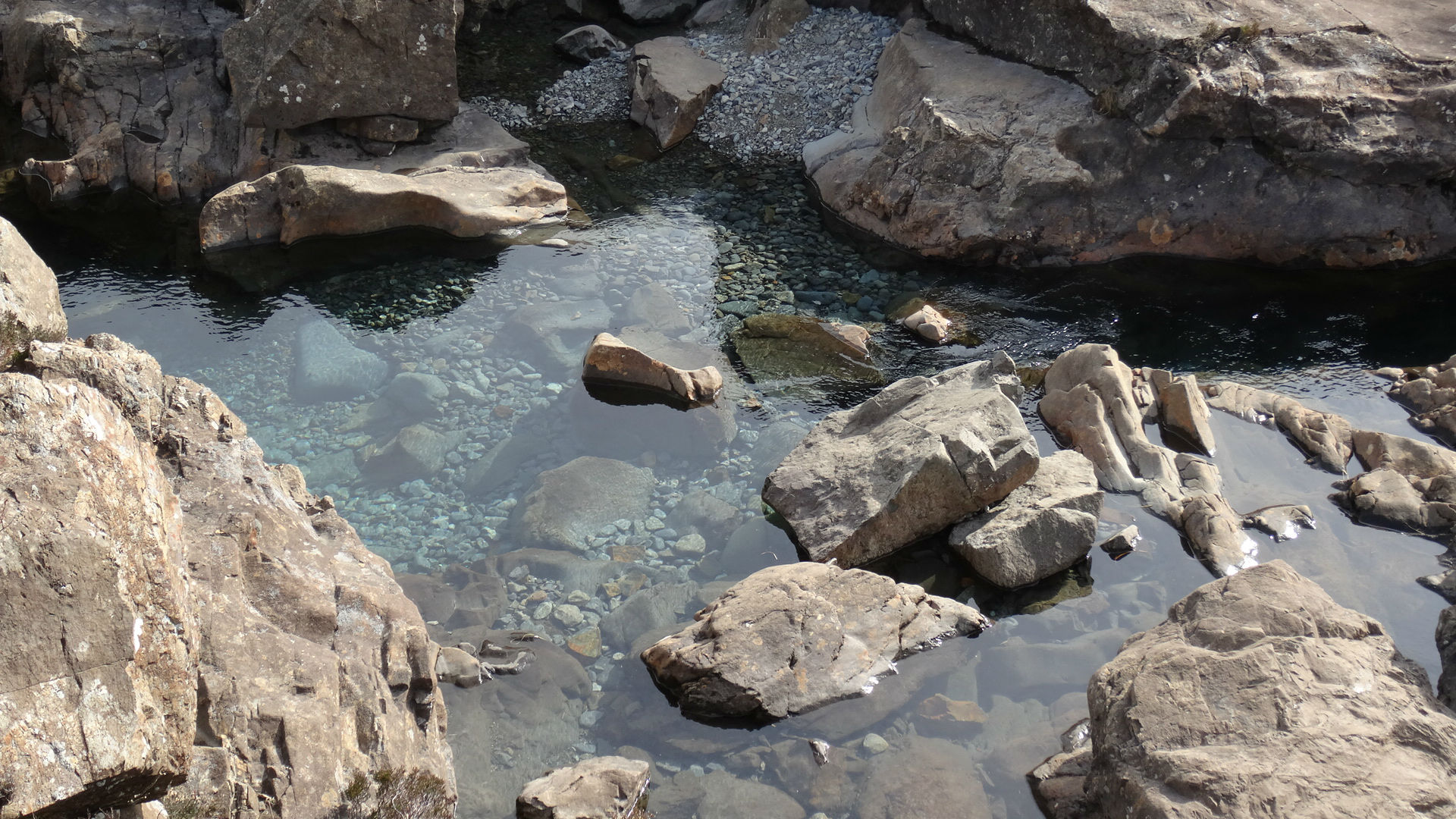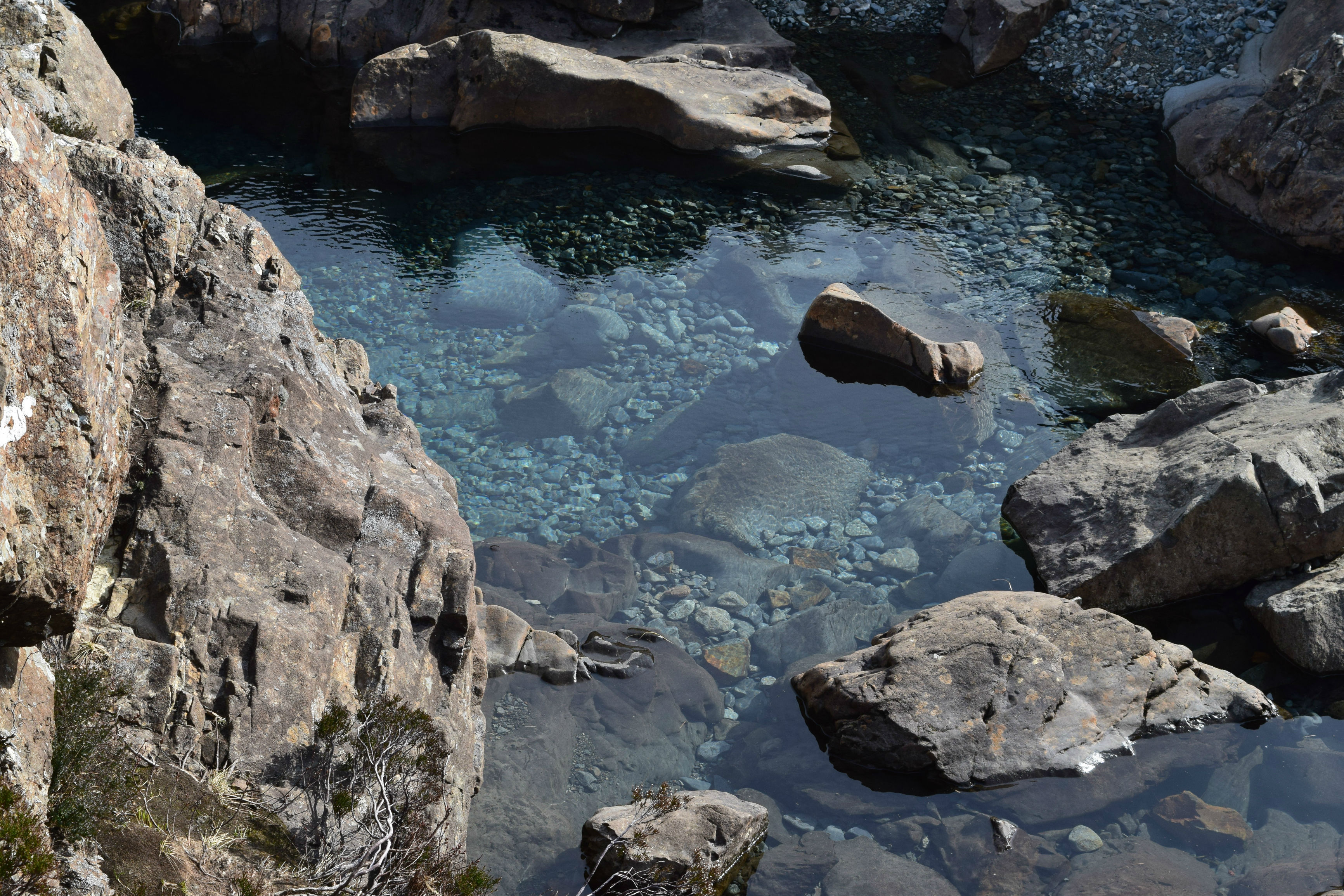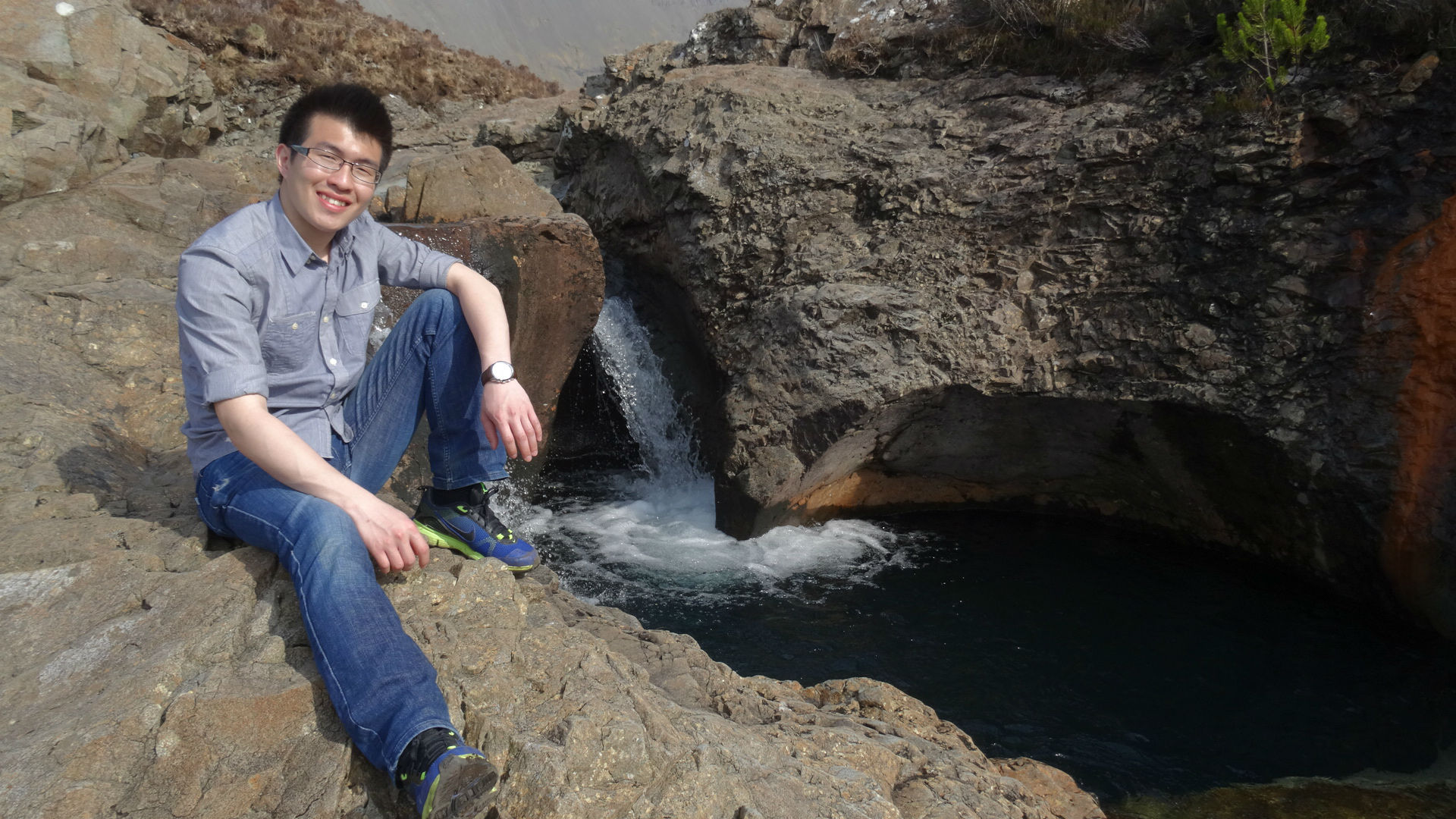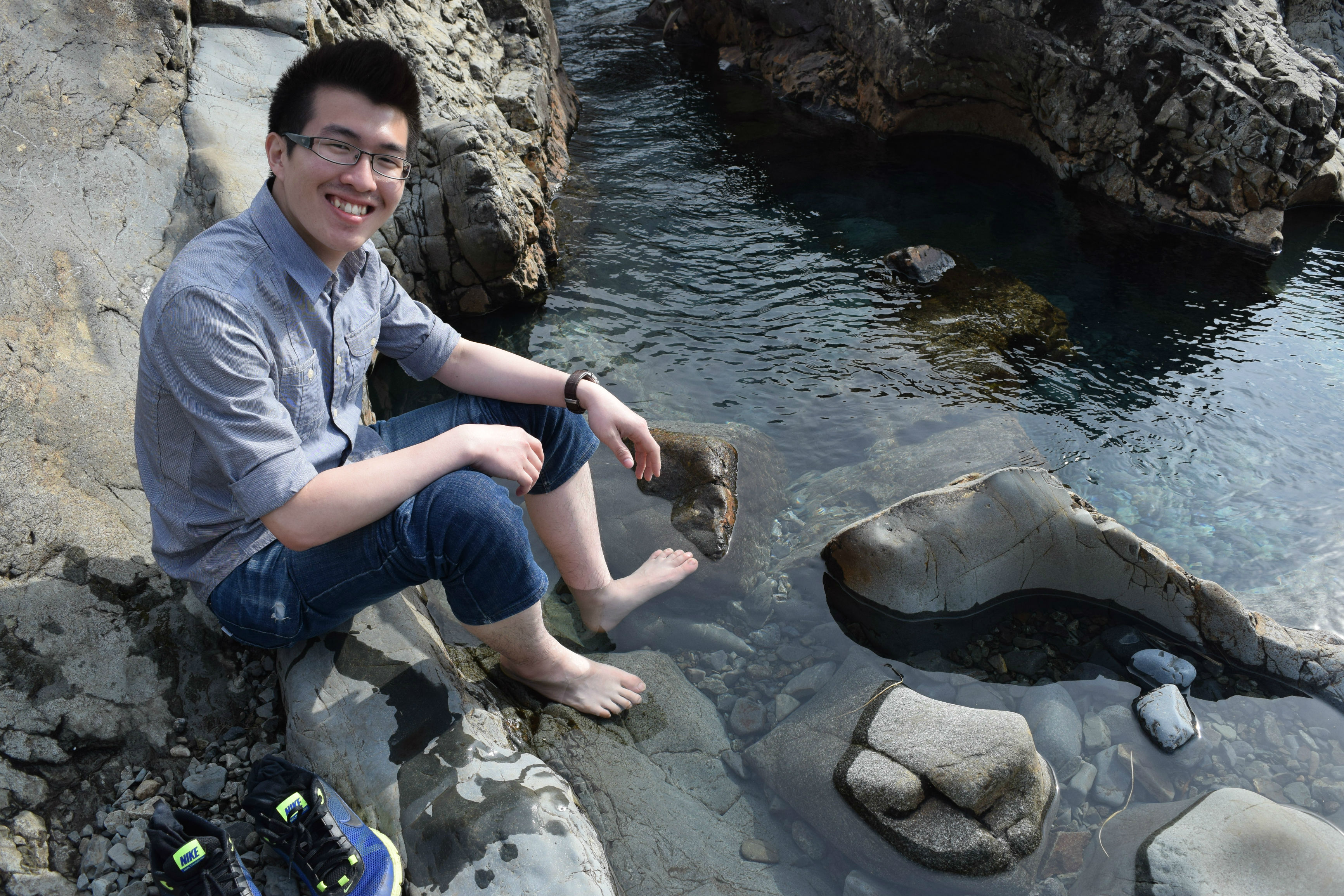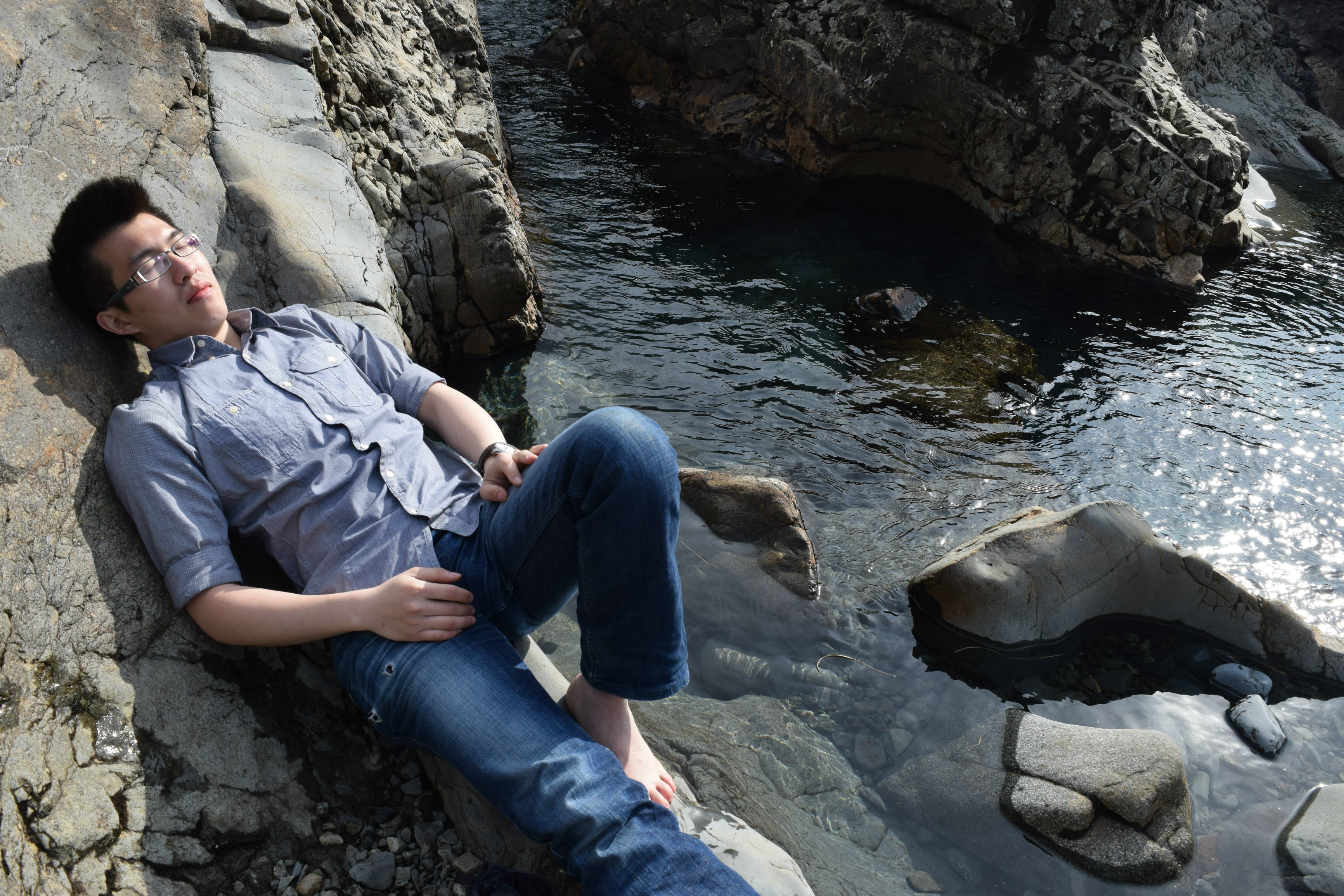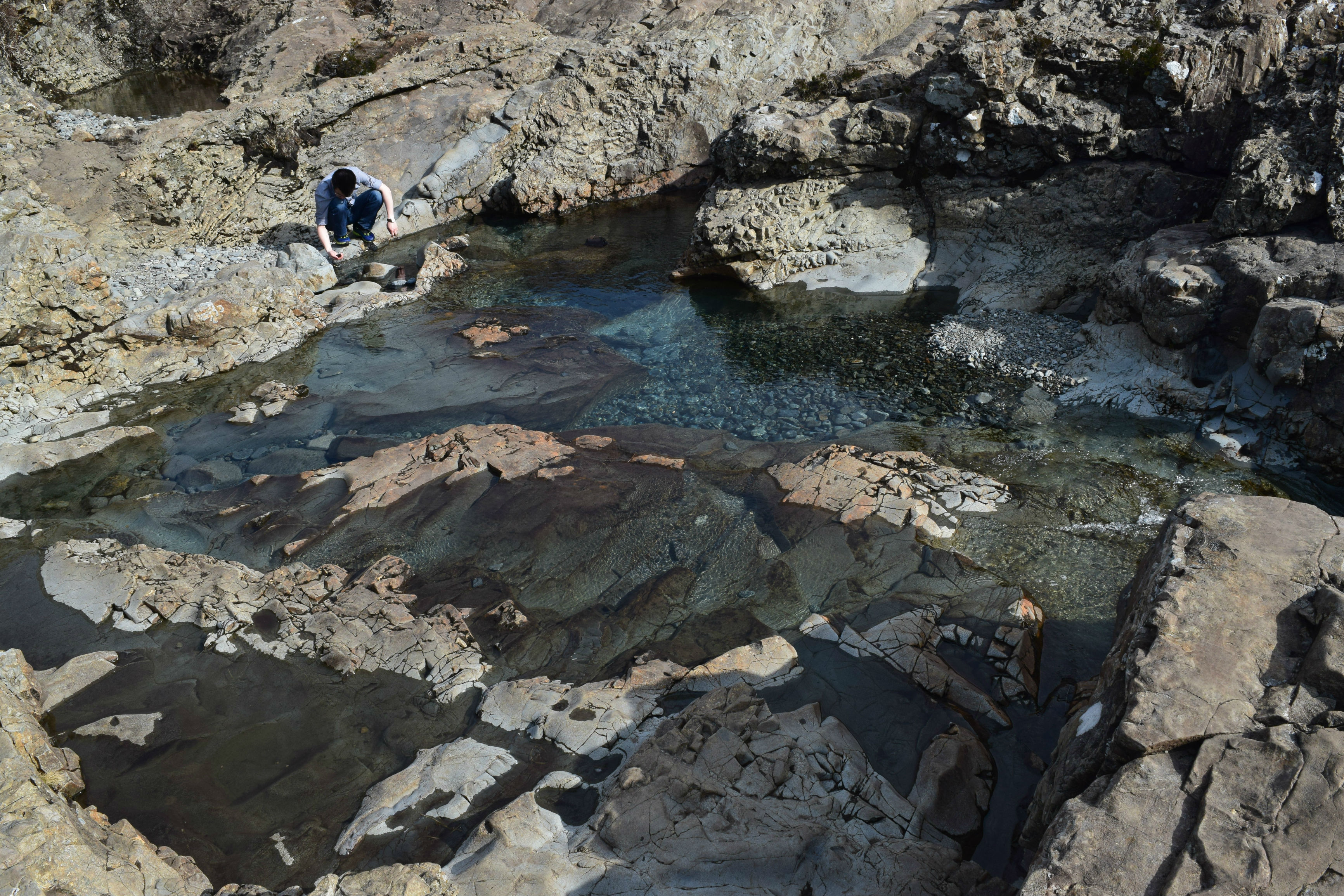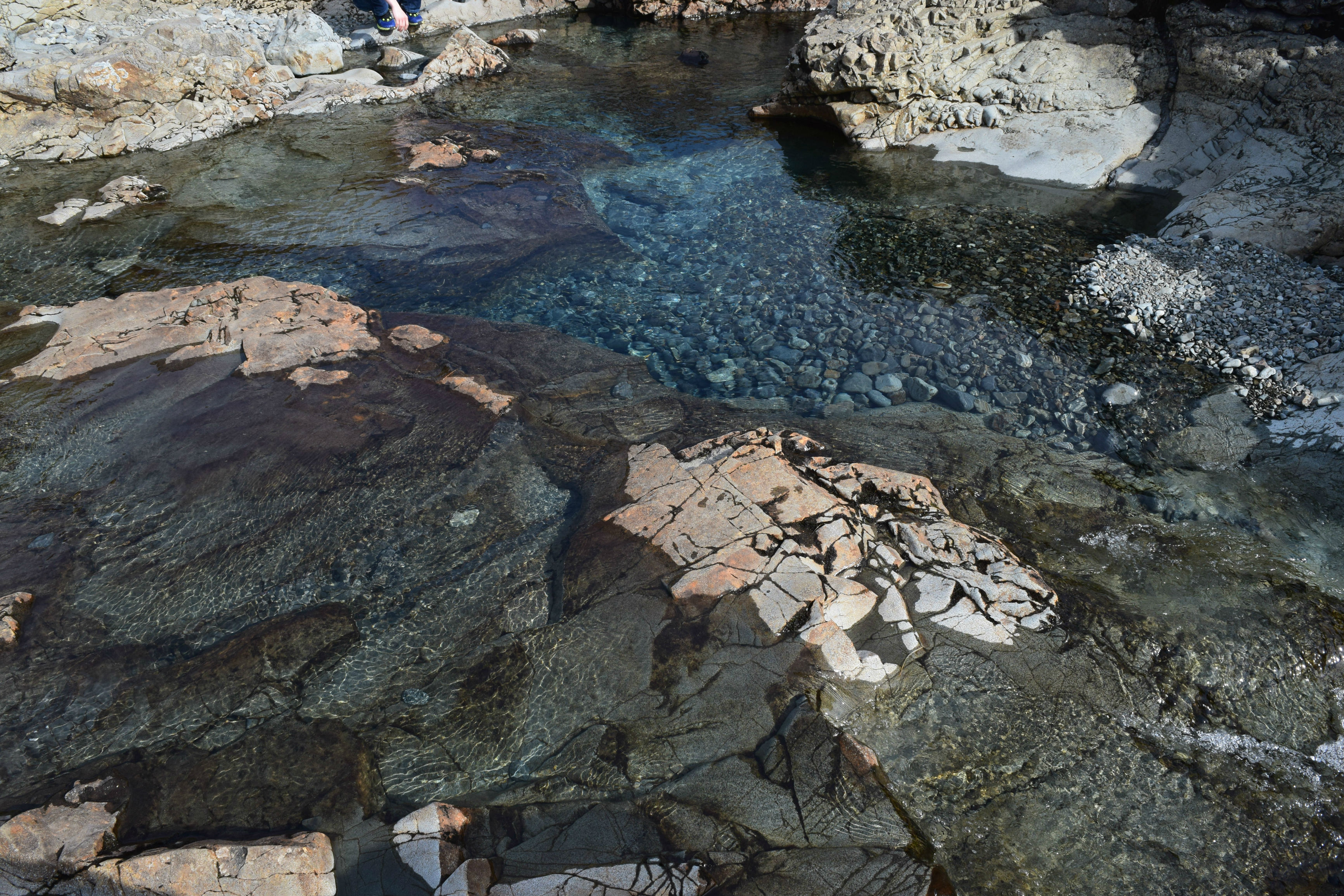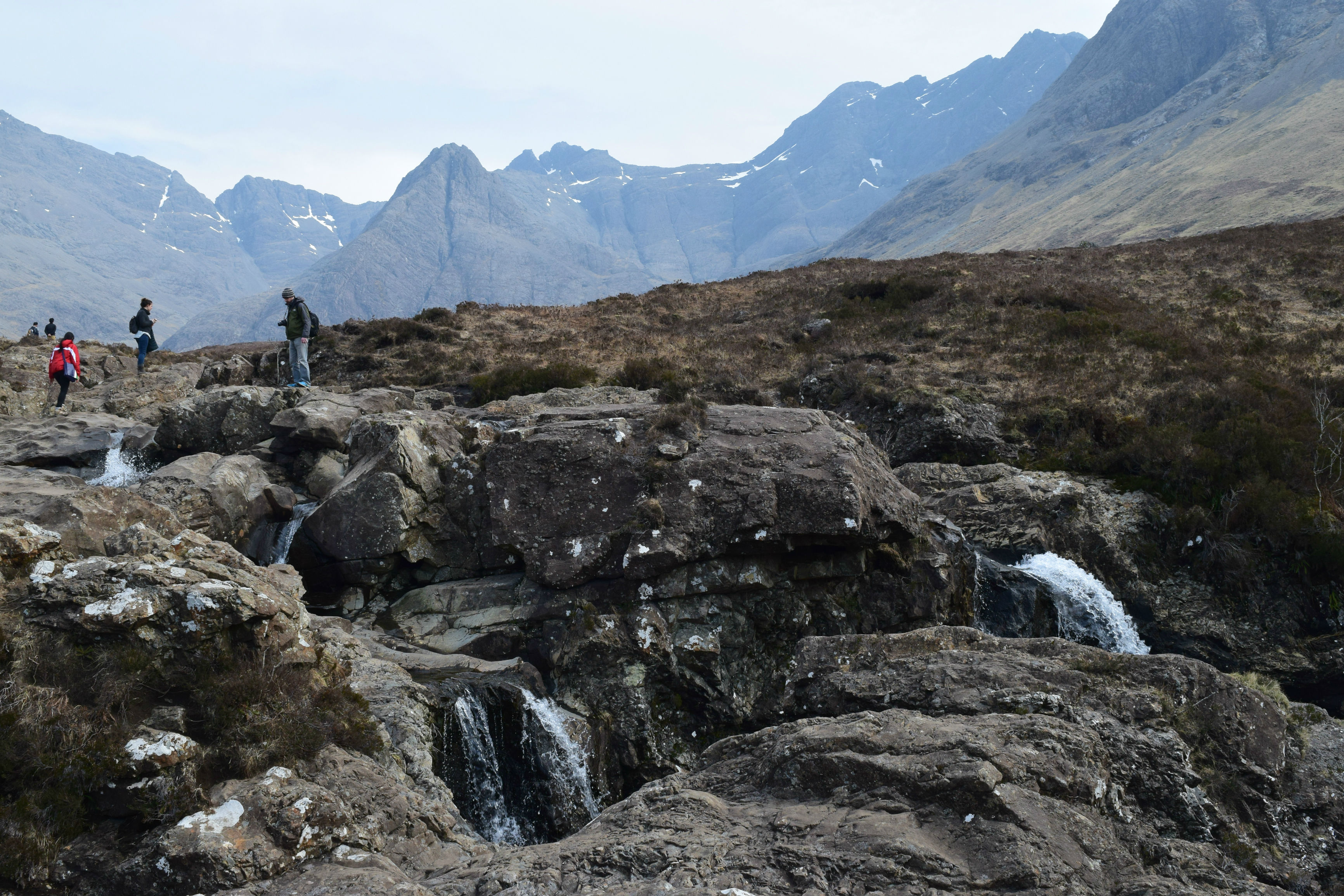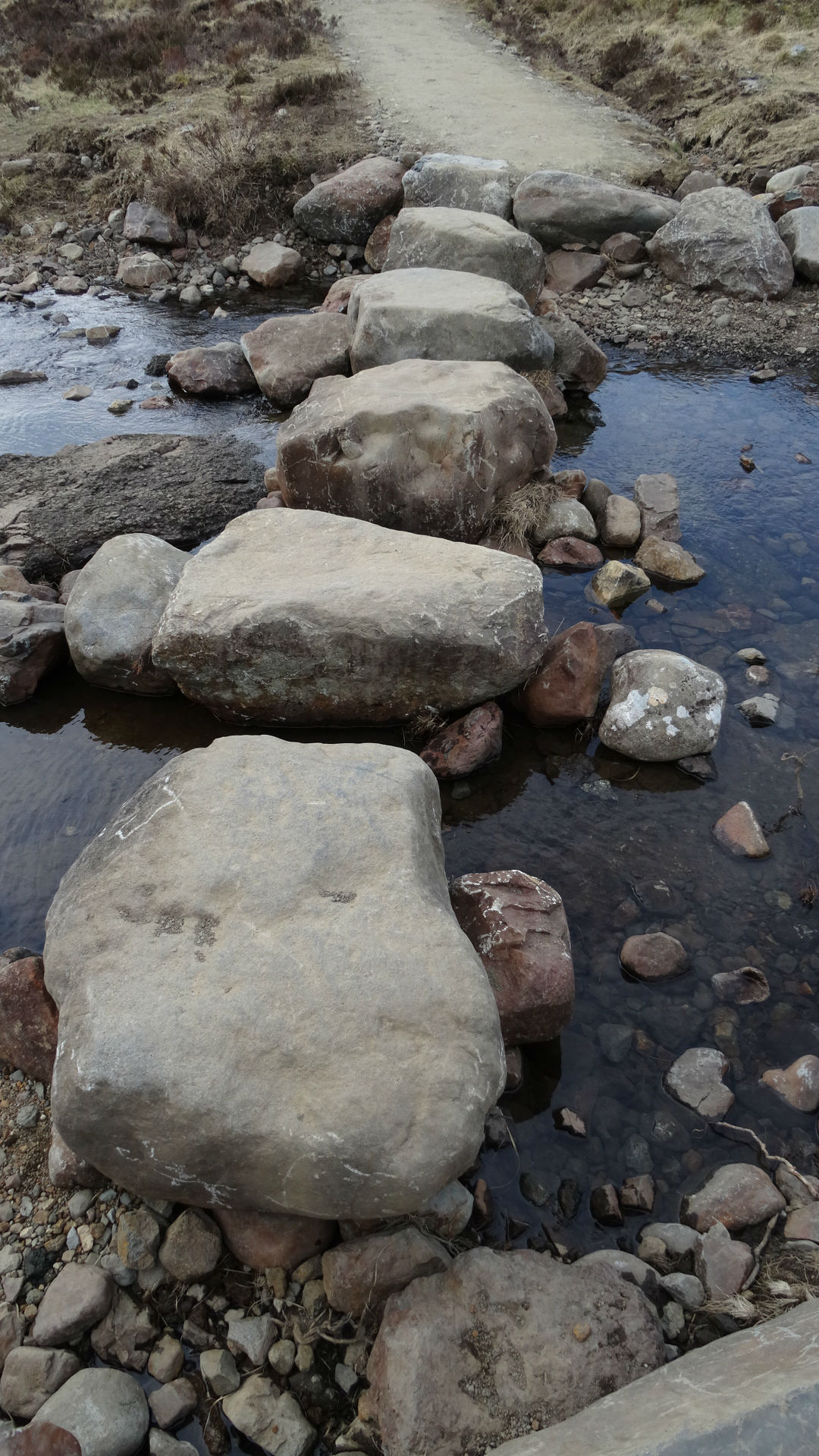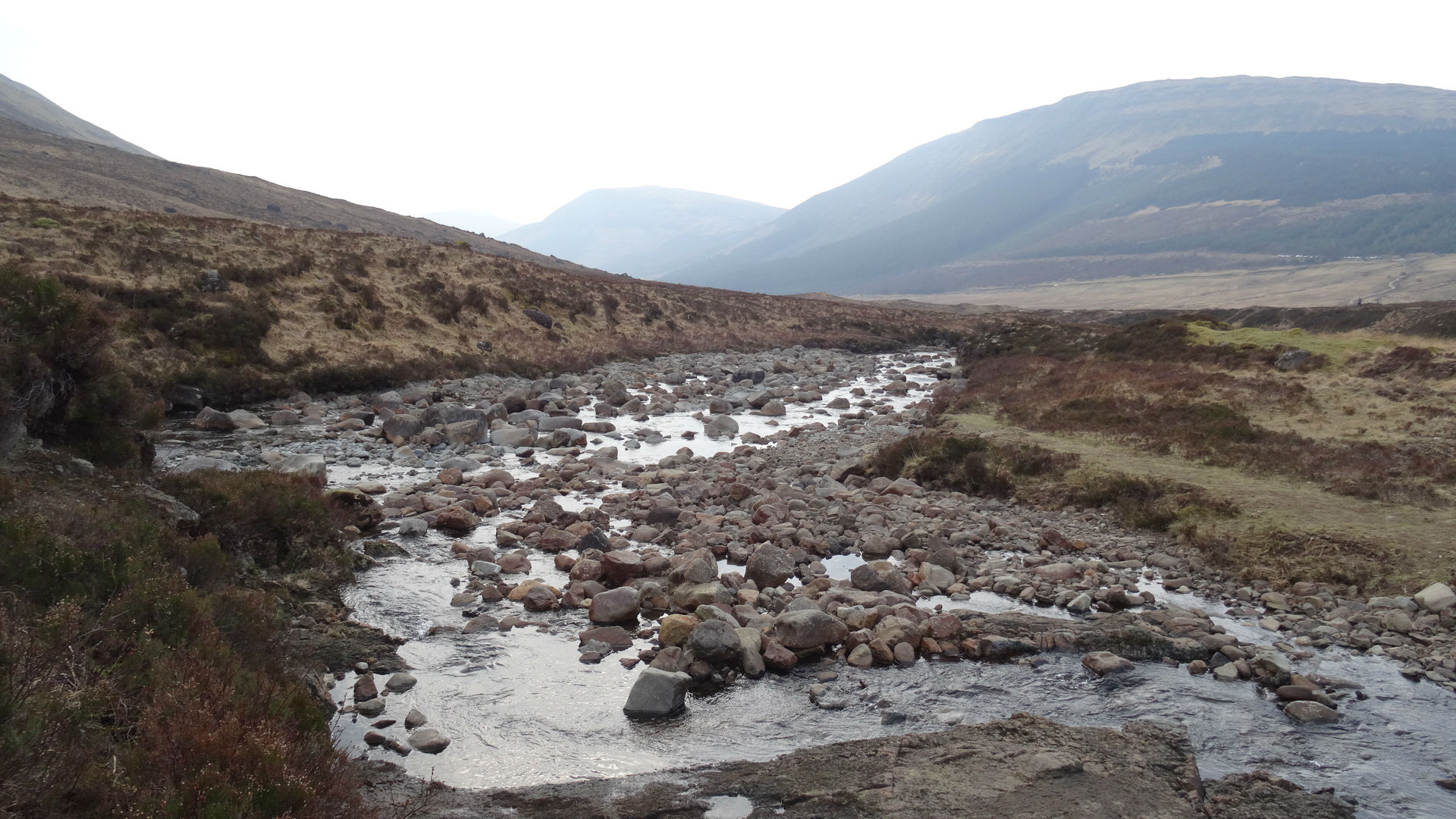 One of the best place I would recommend visiting on the Isle of Skye is the Fairy Pools! The pools were indeed crystal blue and clear while you just can't wait to dive in. Unfortunately, the pools were freezing cold and I have seen one other stranger dived in and came out very quickly afterwards.
From the entrance, you will need to walk your way further in before you can reach the pools. I had dipped by feet in and was just so cold and refreshing! Wish if I had not forgotten to at least bring an empty water bottle to store some 'rare' water back home.
Talisker Distillery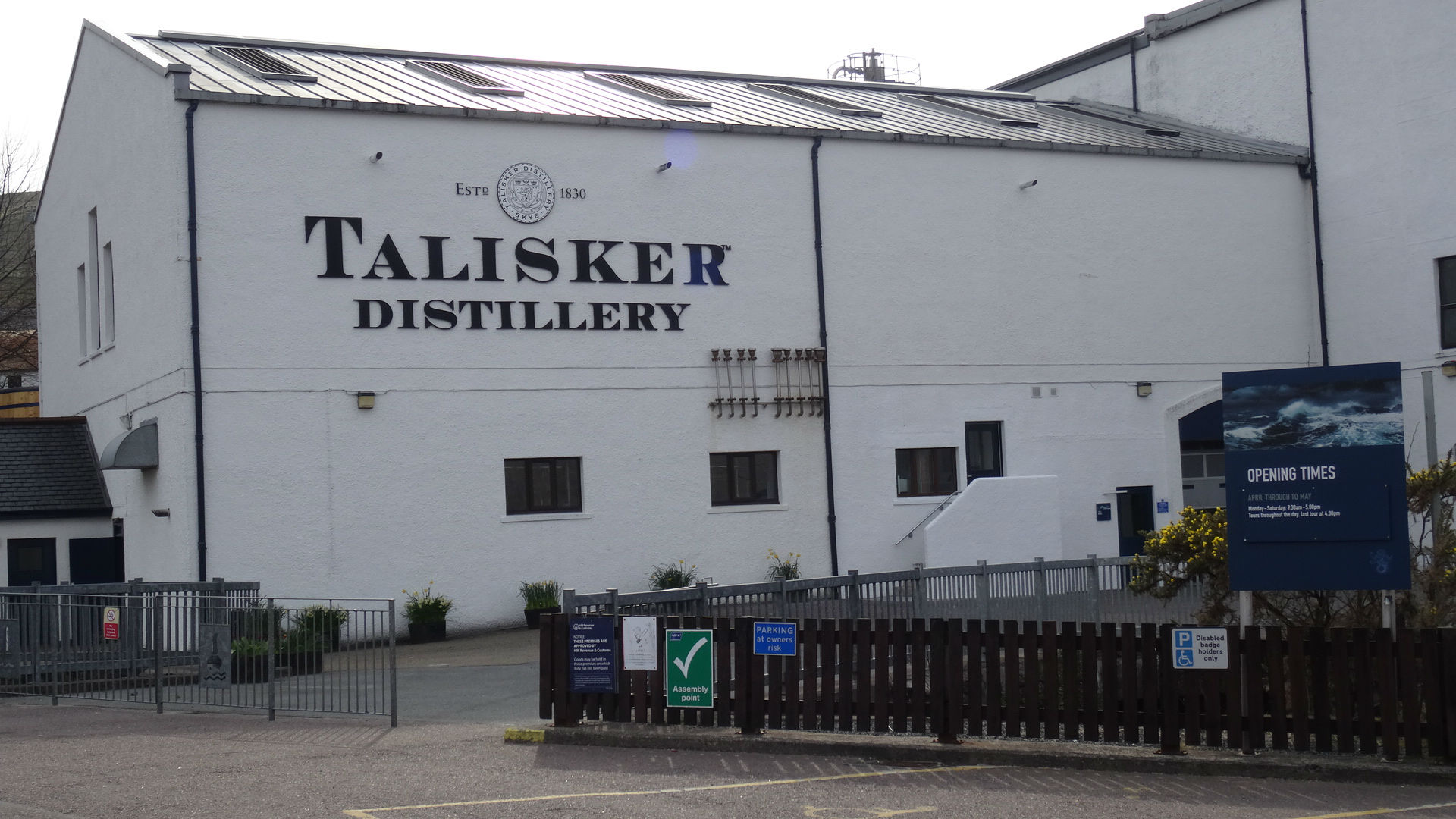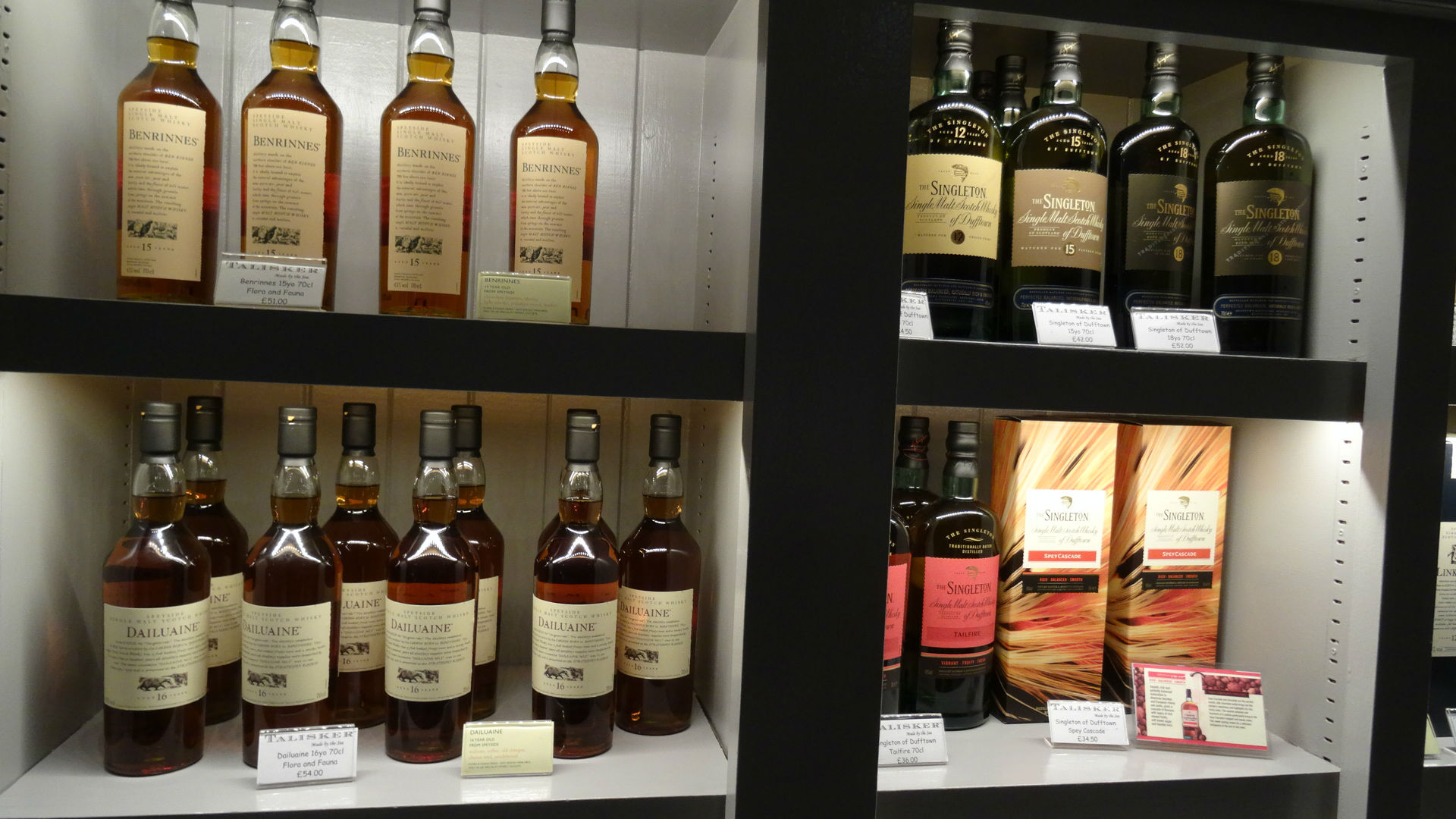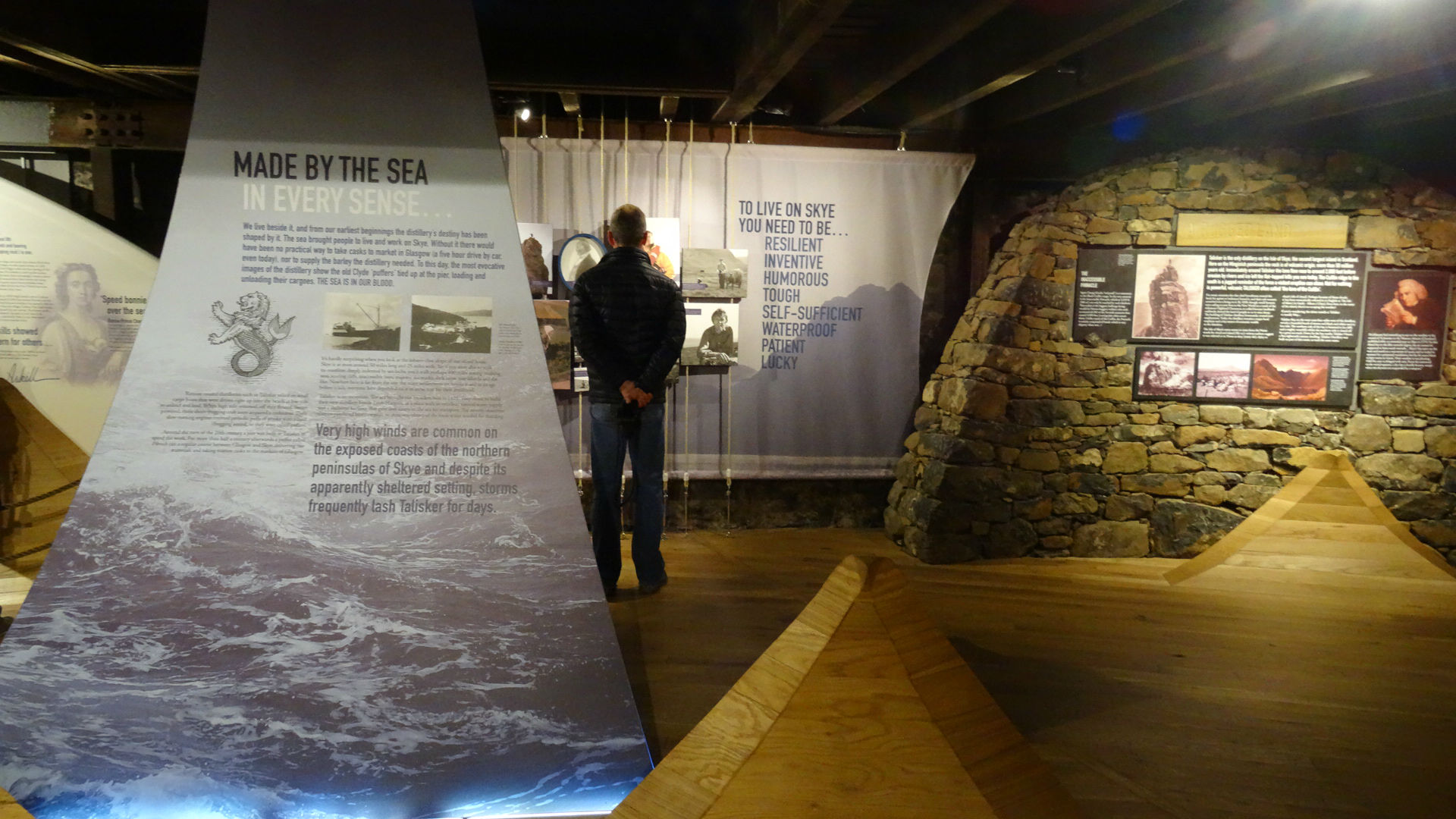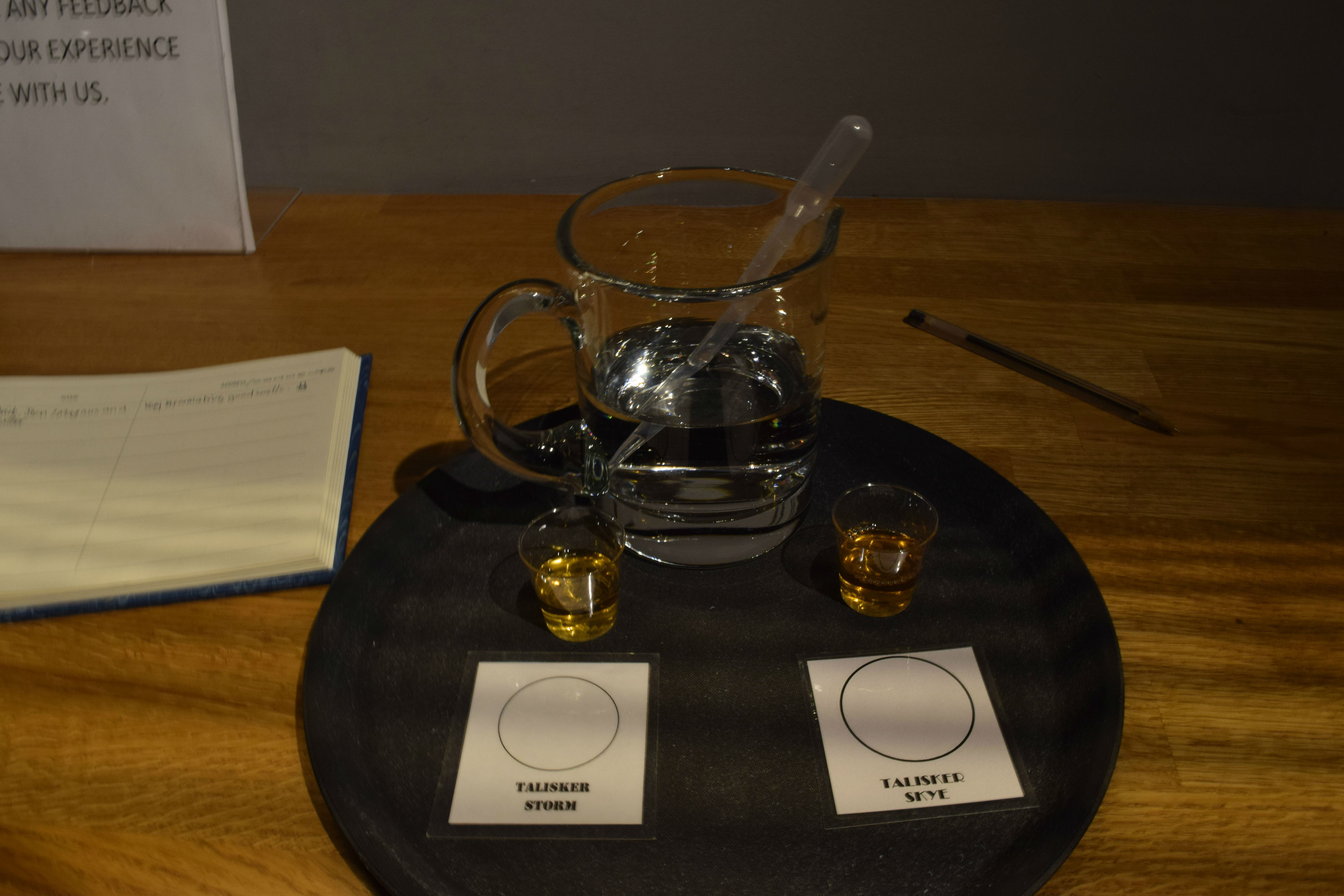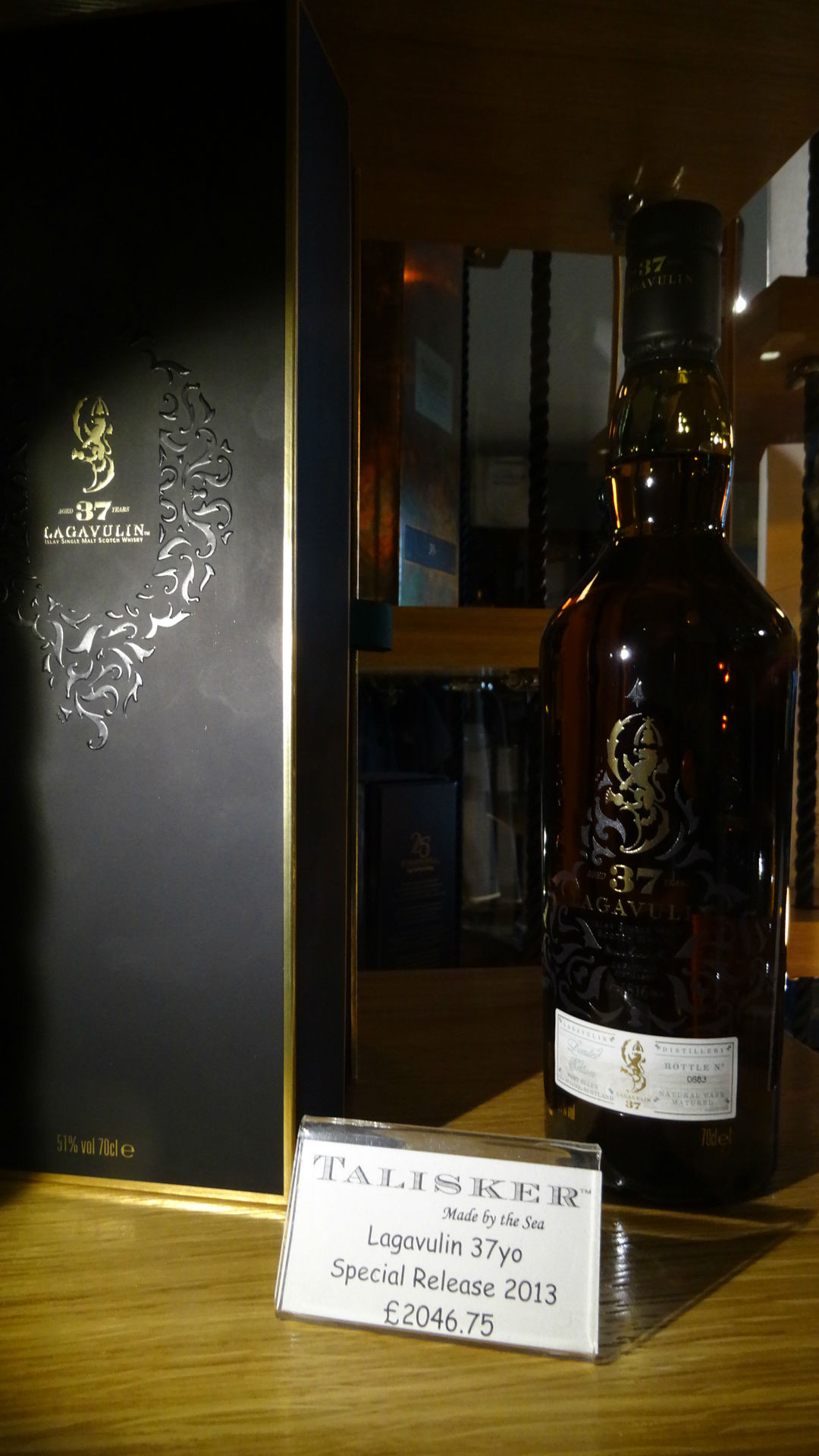 If you don't already know, Talisker is a Scottish whiskey that is available widely, having a distillery on the Isle of Skye island! It's worth paying a visit and by doing so, you may have the chance to get some free tasting of these Scotch whiskey!
Glamaig Summit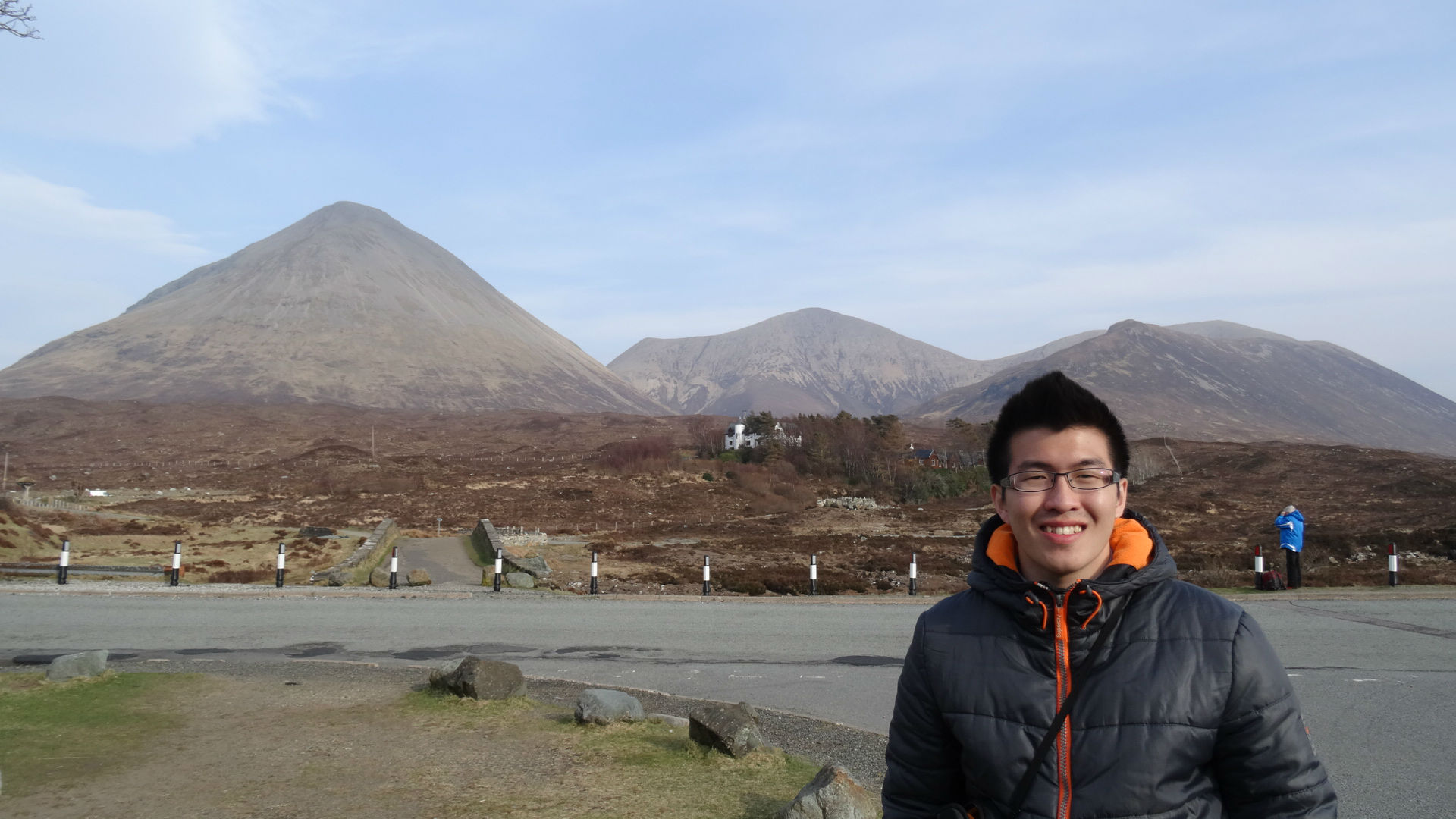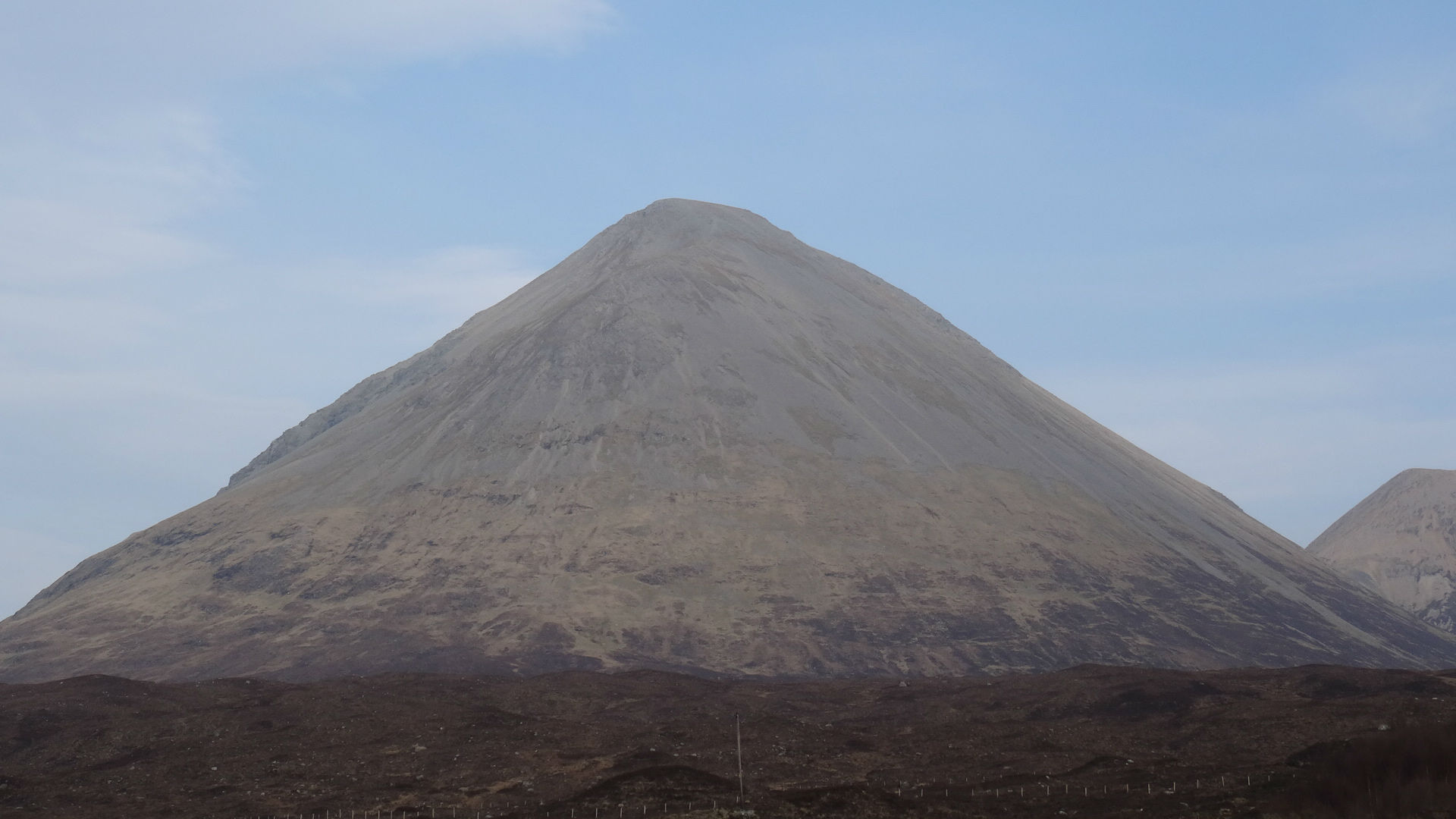 Glamaig is what people called it as the Red Hills on the Isle of Skye. They are visible from a distance and stands out to be one popular hill.
A walk in Armadale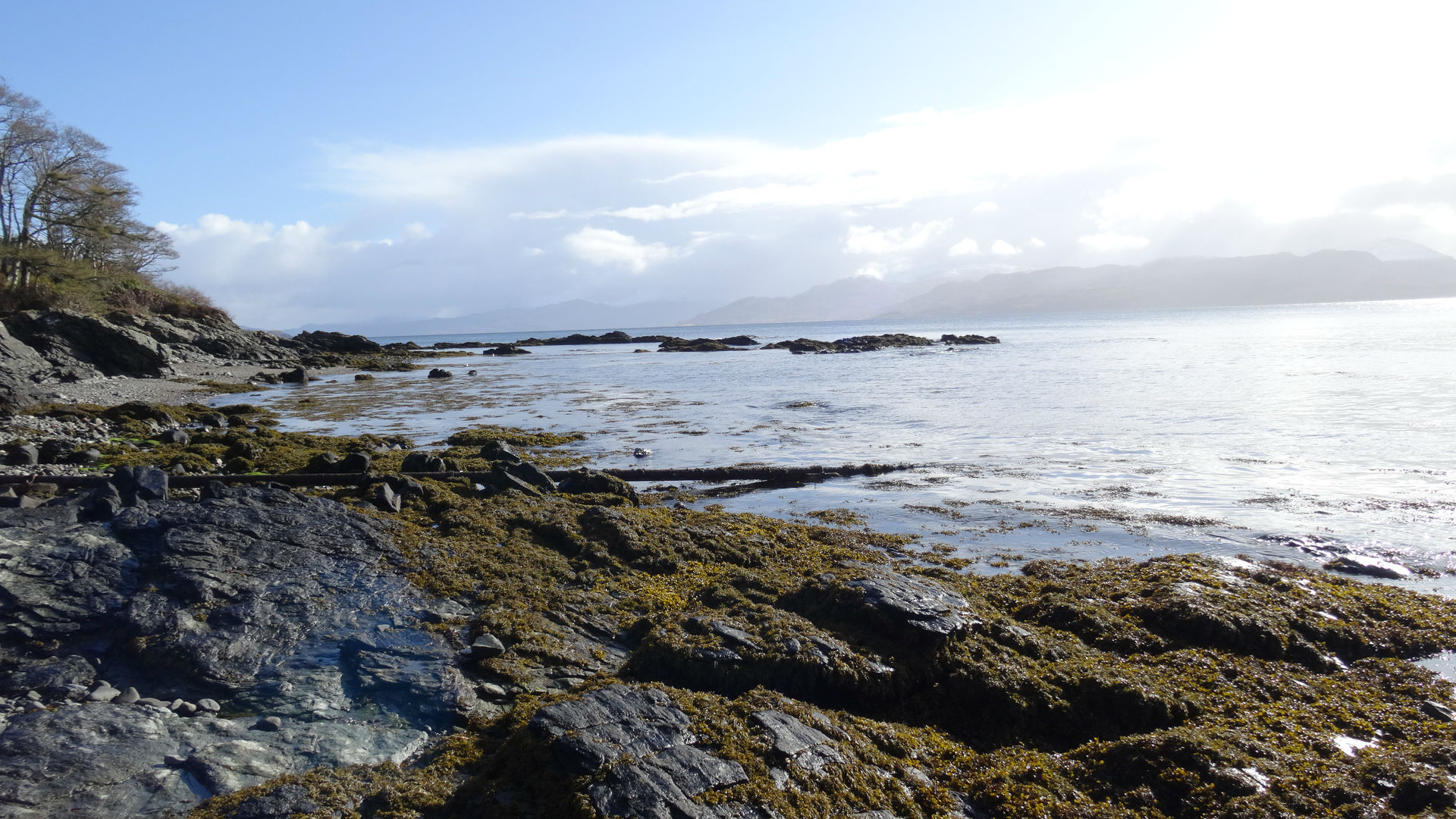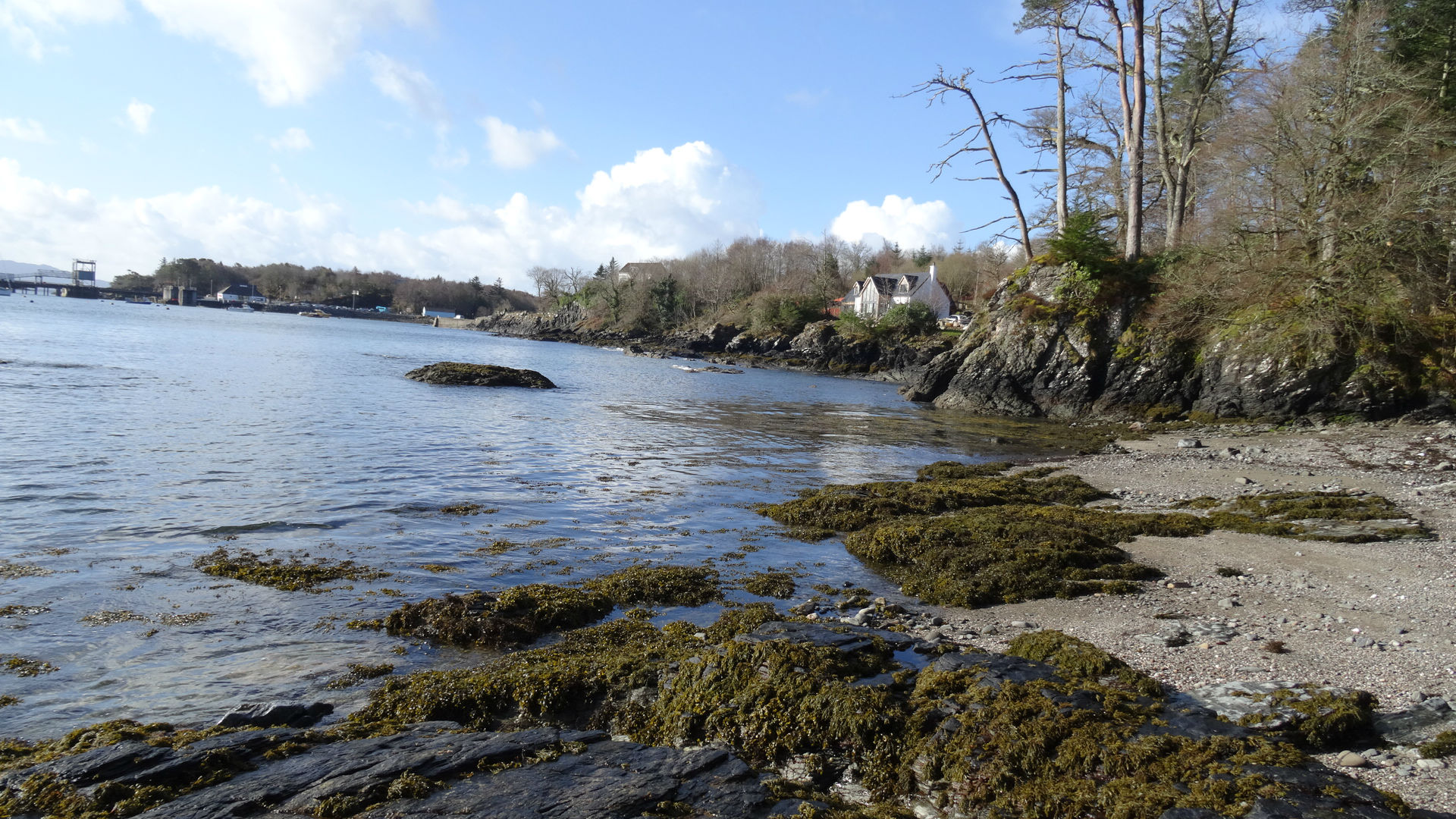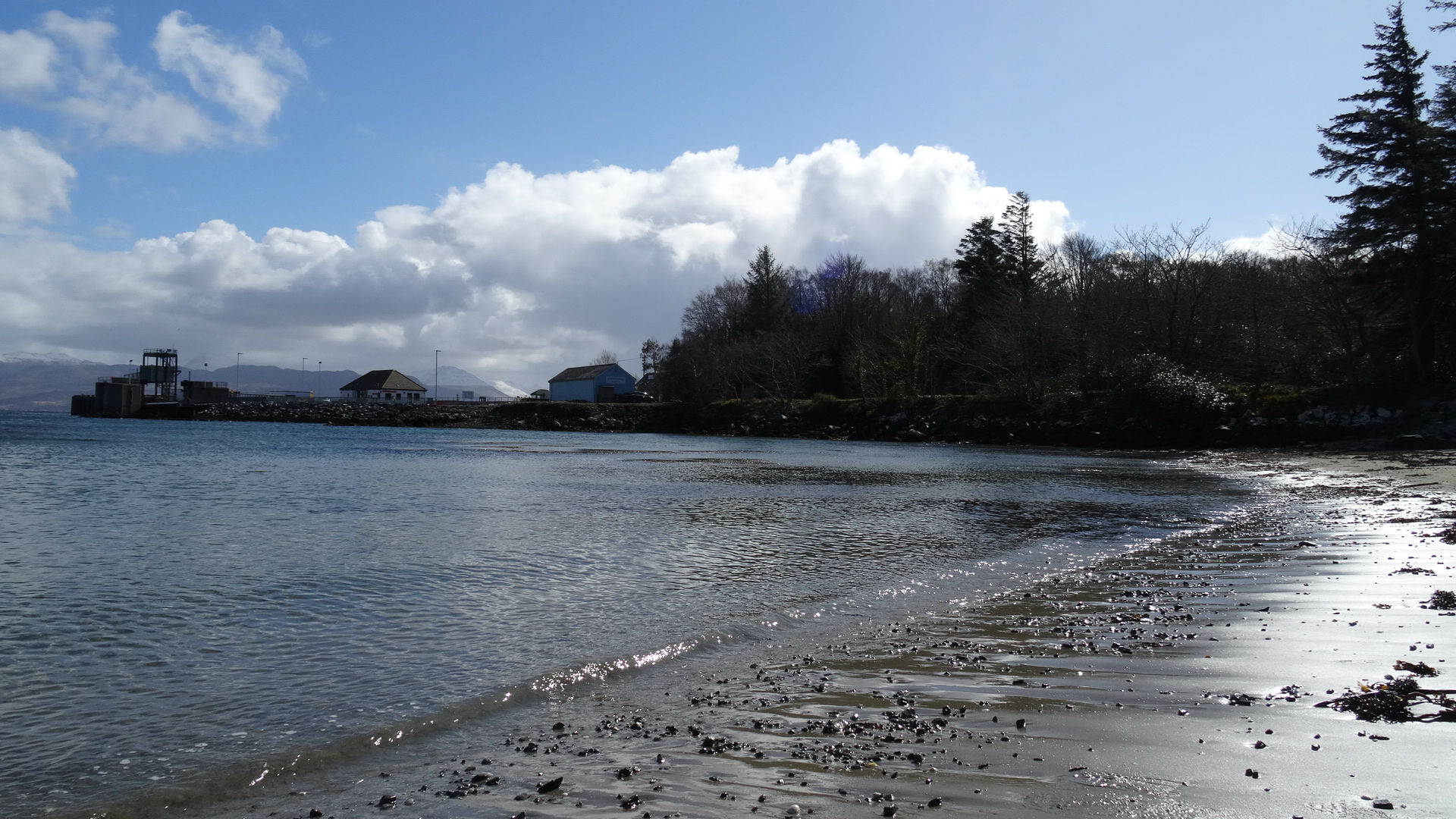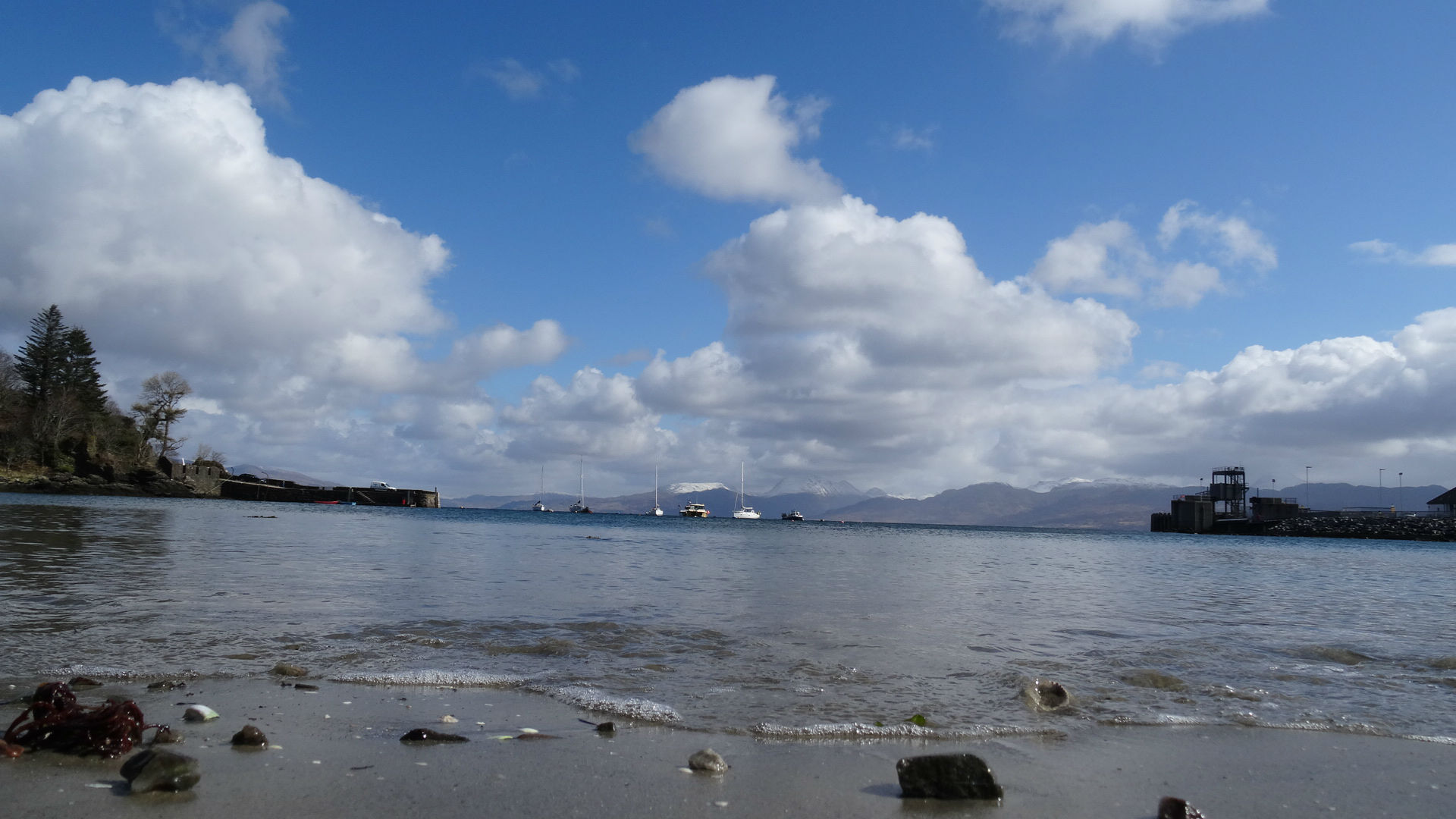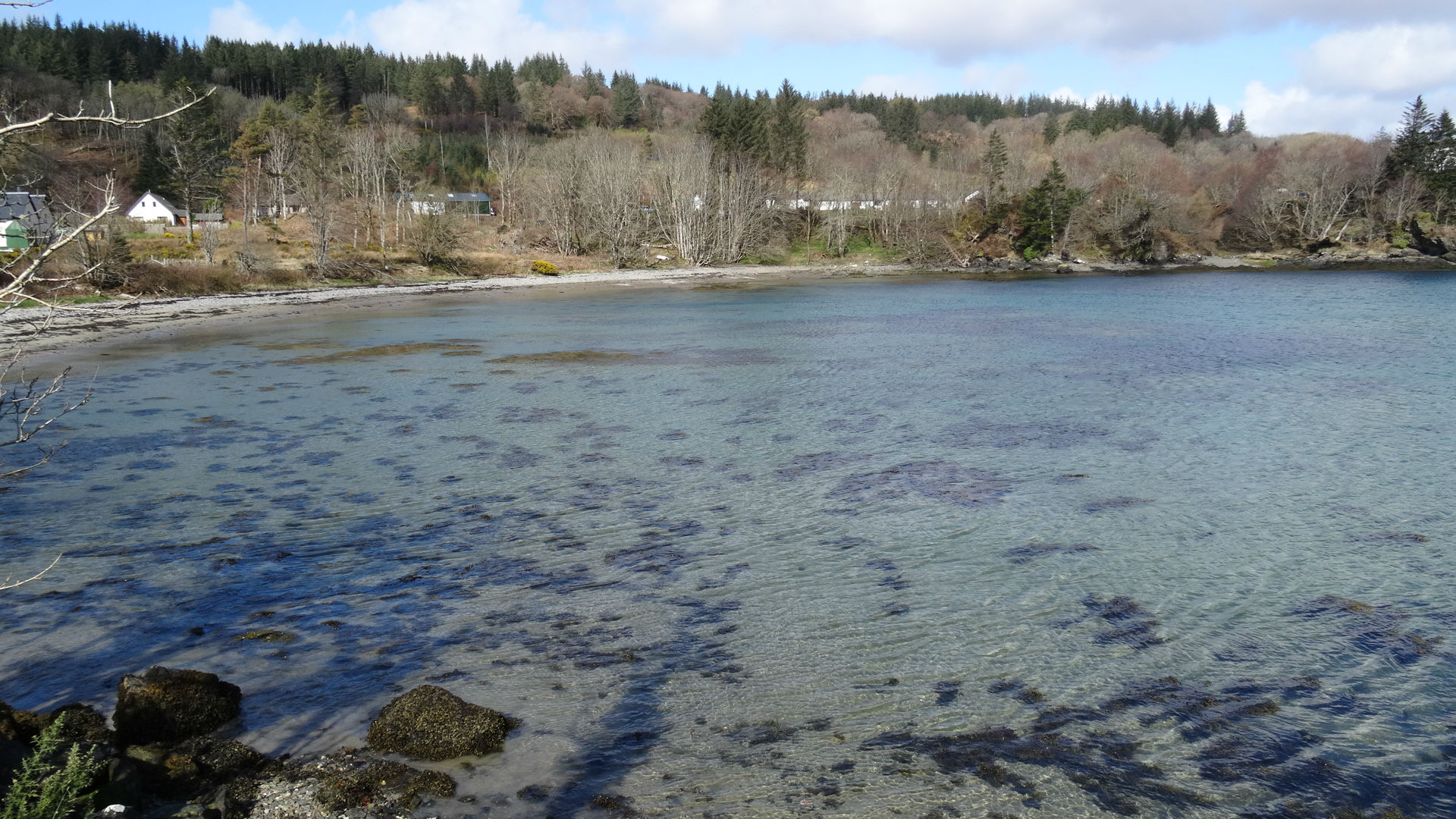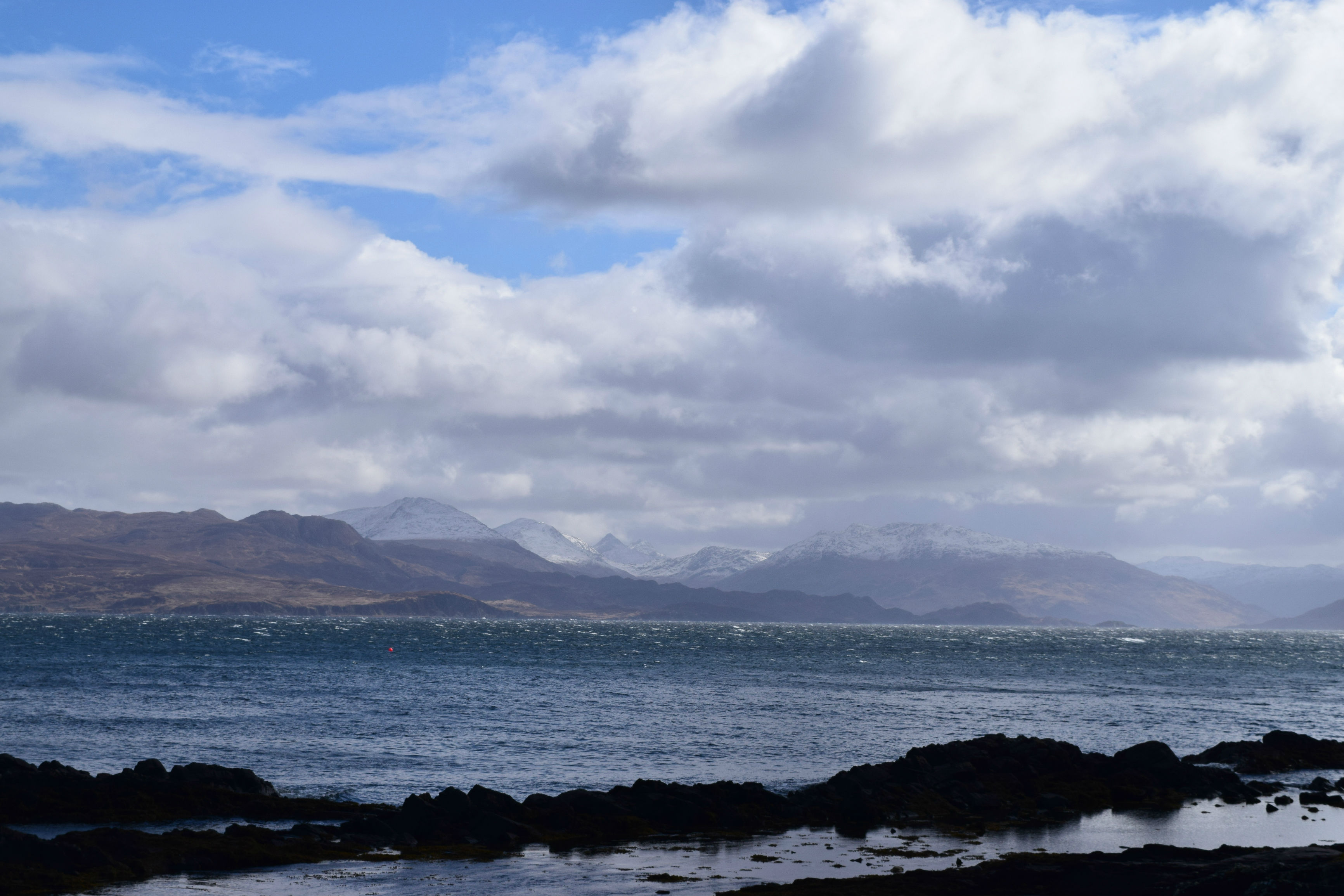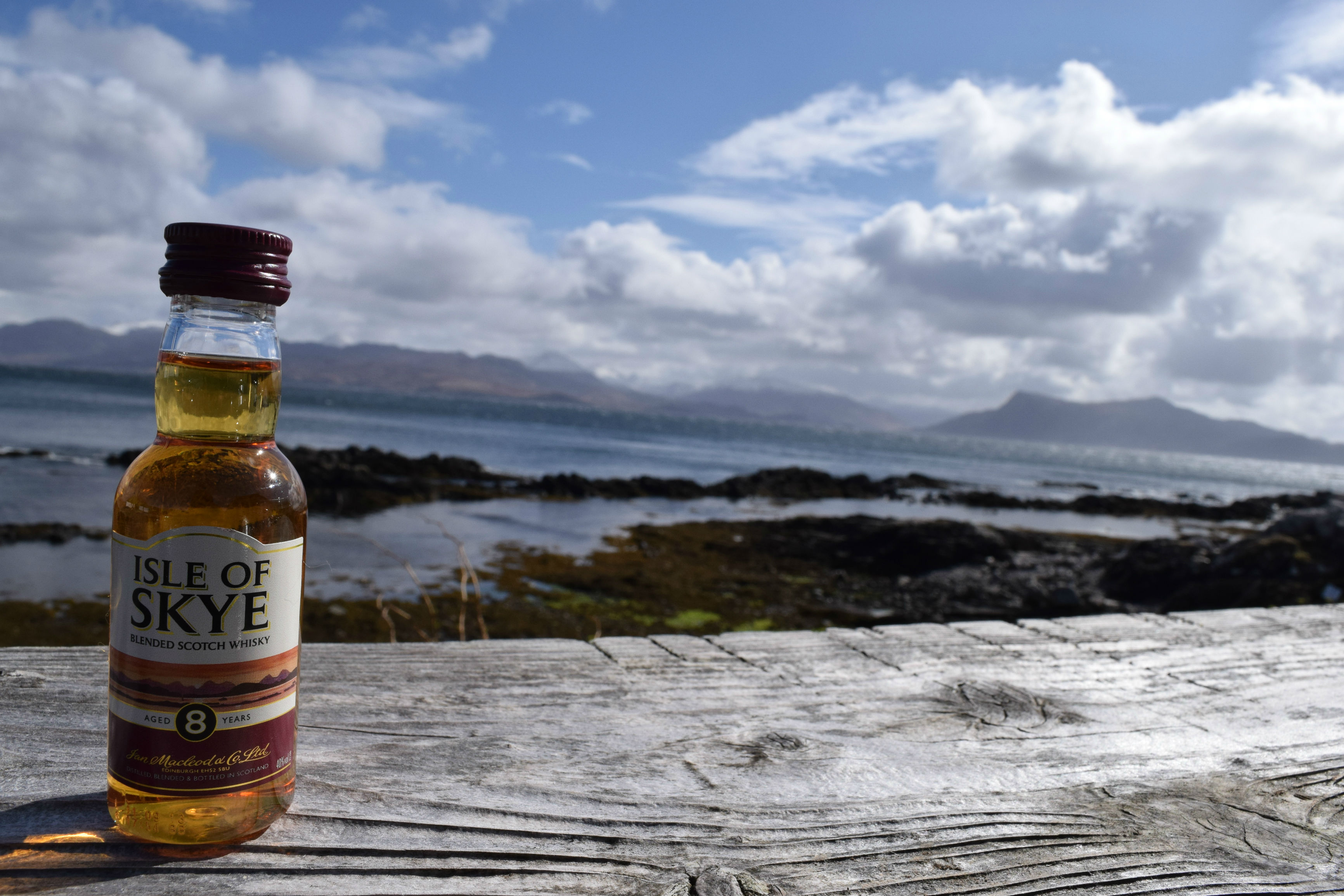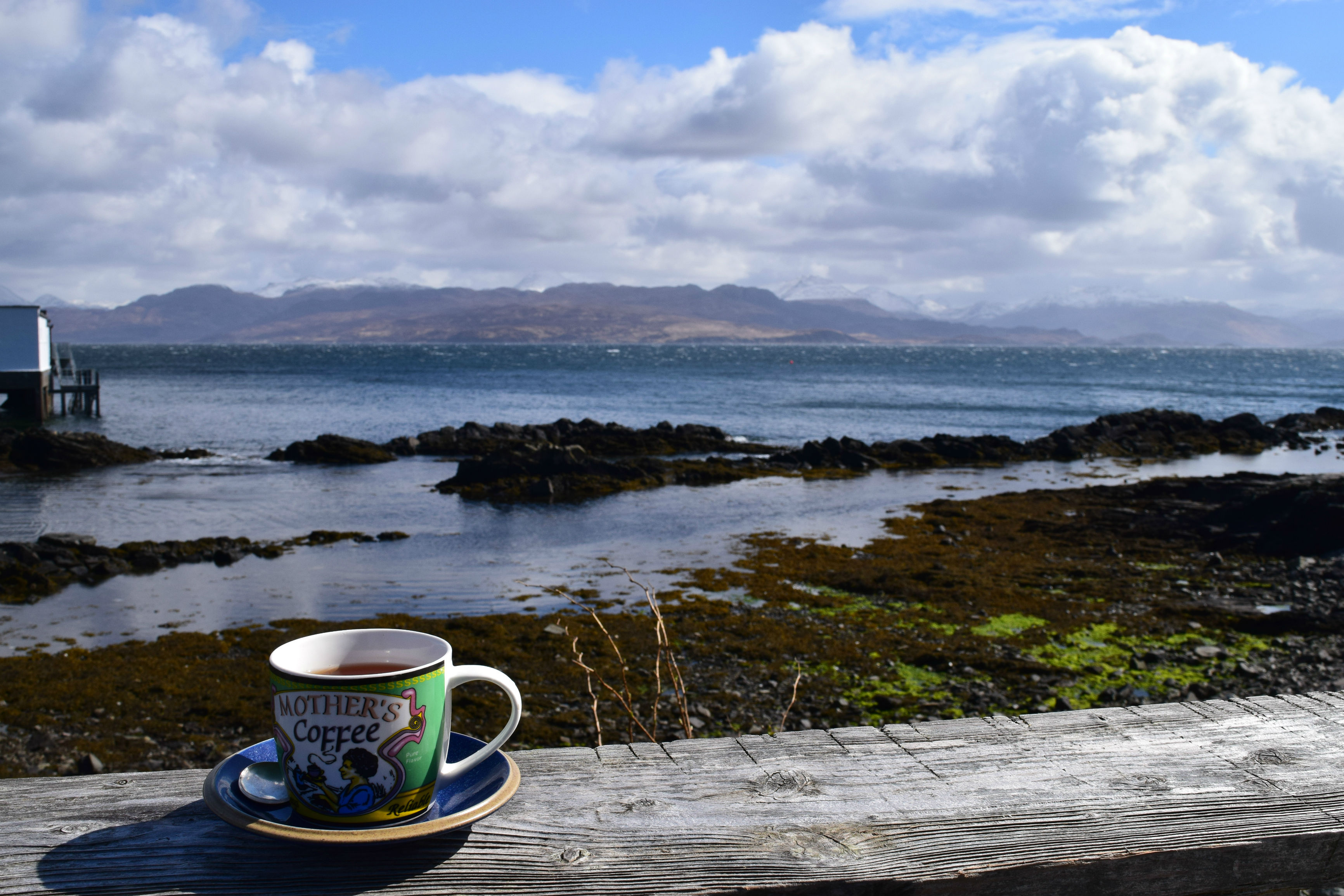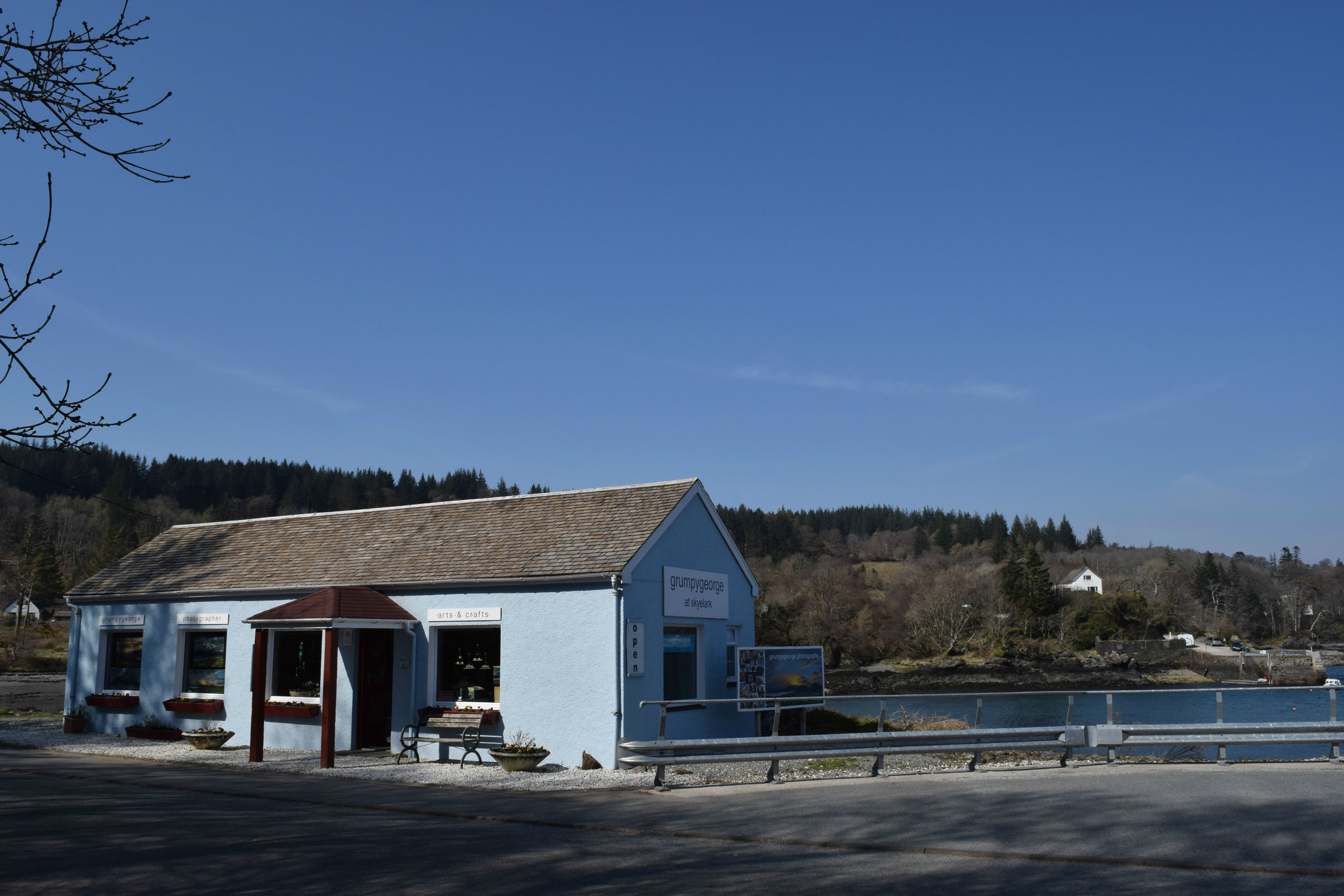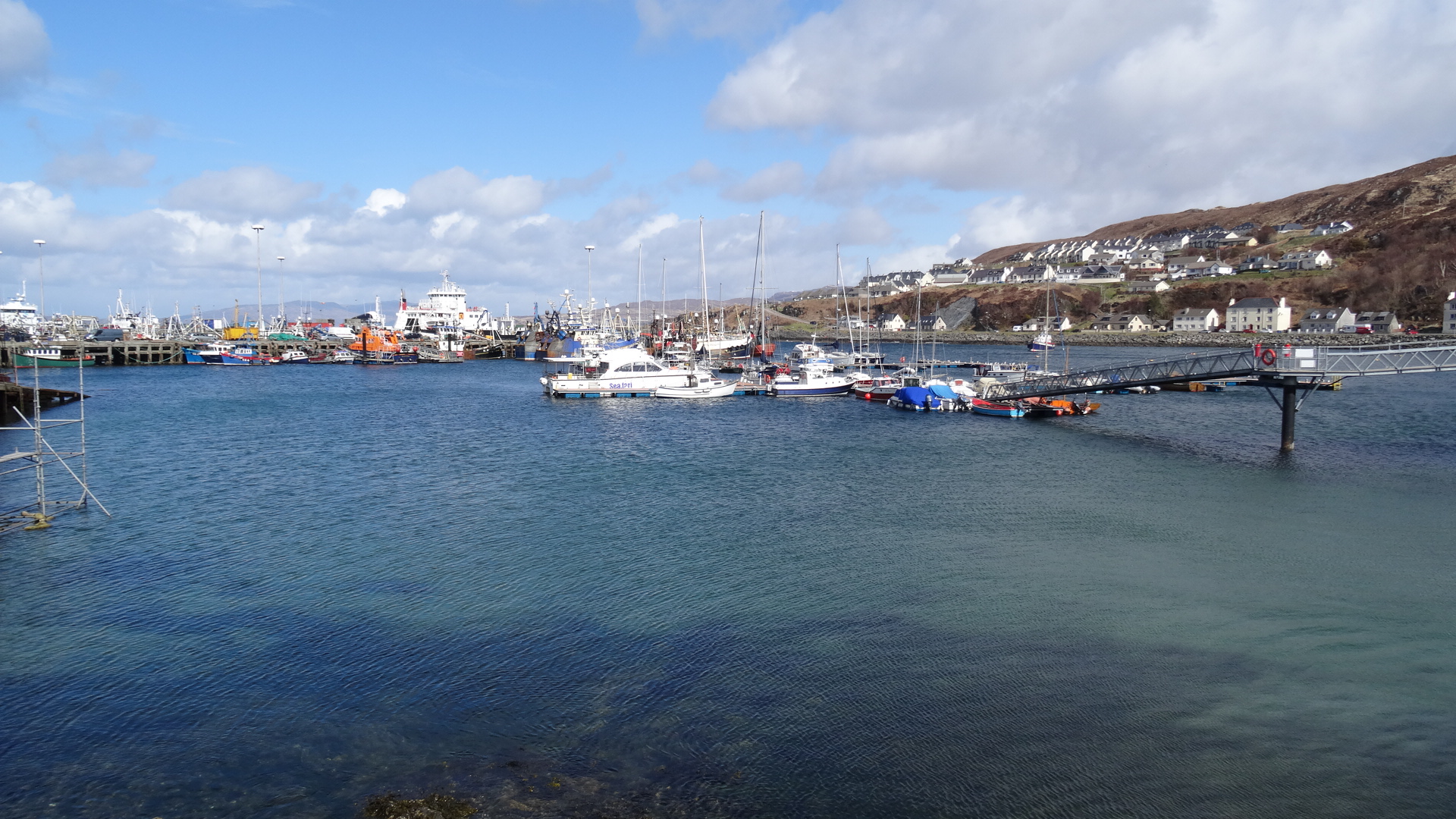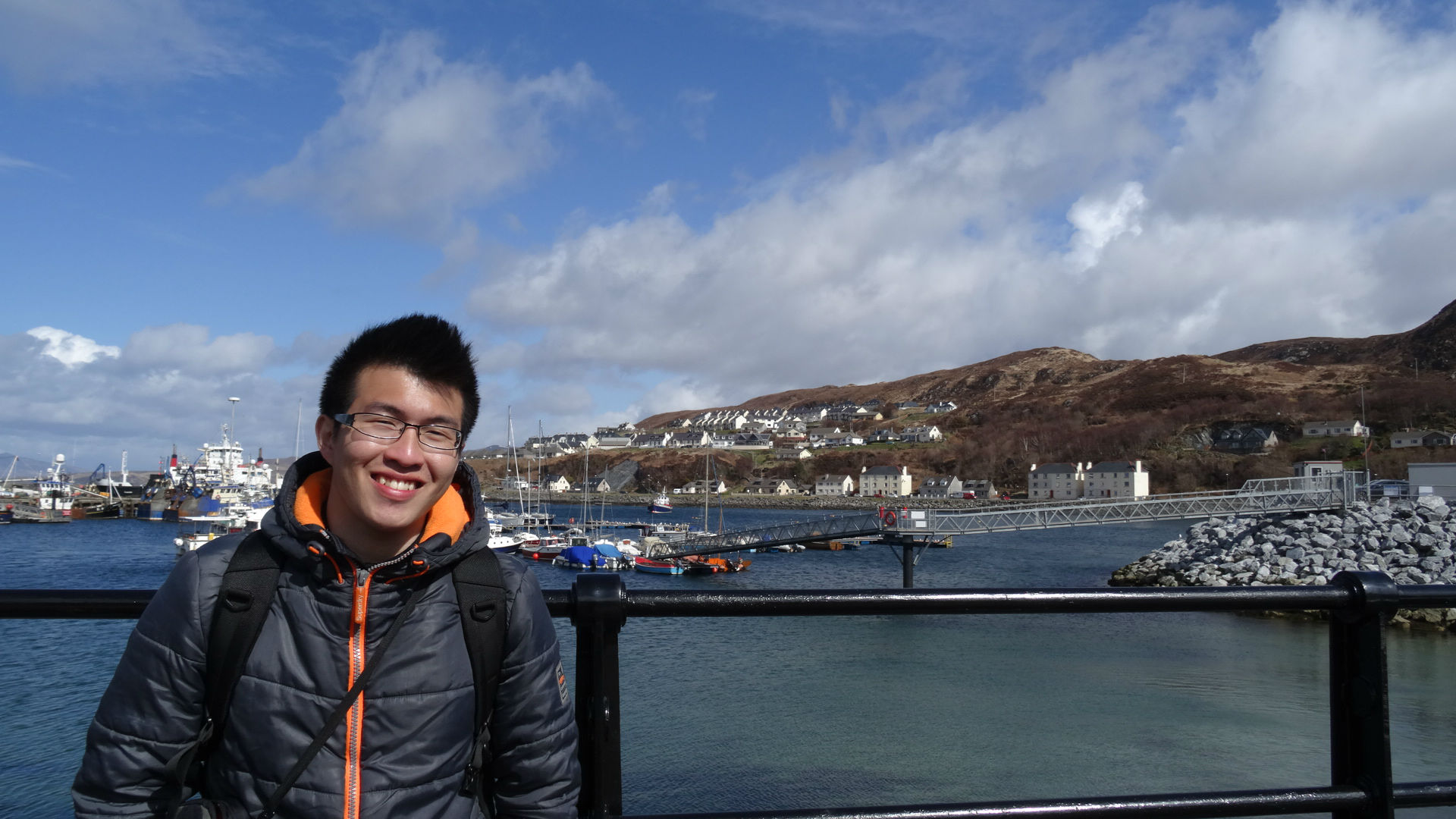 Surrounding the Armadale area, there are several spots you may spend your half day with! If you may, you can even walk by the shores with bare foot but they can be freezing cold too. Though it was cloudy, but it was indescribable of how beautiful the day was due to its silver lining over the clouds.
Don't forget to grab a good cup of coffee at The Shed too!
---
FOOD AND DRINKS YOU'D LIKE TO TRY
Claymore Restaurant
The Claymore Restaurant is located in Broadford and it is about 10 – 15 minutes away by foot from the Dunollie Hotel. It tasted good, but not the best.
You may visit Claymore Restaurant – Website for more information.
The Shed
The Shed is located just next to the ferry departure area in Armadale. Don't forget to spare some moments so you could grab a good cup of coffee or cakes while you wait before returning to the mainland!
---
RECOMMENDED MEANS OF TRANSPORTATION
By Car
To be honest, it'll be good if you can hire a vehicle and take a road trip to the Isle of Skye. By then, you can actually explore the Isle of Skye freely at your own pace!
By Tour
Otherwise, you may opt to take a day tour that fetches you from your appropriate location of your hotel, and explore the best selected places on the Isle of Skye. If you are going for this, I may recommend something like the Isle of Skye Day Tour (depending on the weather conditions) with Skye Scenic Tours company.
For this, you may make your booking via email for the Isle of Skye Day Tour and it may costs about EUR30 per person (subject to changes) for an estimated 7 hours. This however, excludes food and drinks that will be under your own expense.
You may visit Skye Scenic Tours – Website for more information.
In addition to the above, there are tours available from Edinburgh as well that includes your entire transportation means!
---
TYPICAL COSTS AND MONEY SAVING TIPS
Hostel Prices
There are limited hostels available and a night may cost an average of GBP60 per room for 2 pax. Though it is cheaper than staying at a hotel, but hotels may have got better scenery!
Hotel Prices
Hotel rooms: A hotel option may ranged between GBP125 – GBP185 per night for 2 pax, depending on location and availability.
Food & Drinks
Typical restaurant: An average meal could cost about GBP10 – GBP15; and
Good restaurant: Could start as high as GBP23 – GBP28 for an average meal.
Transportation
By going to the Isle of Skye from the city of Edinburgh, you may take the train to Mallaig Station, before hopping on the Mallaig – Armadale ferry and vice versa. Just take note of your ferry's departure time so that you can estimate your appropriate boarding time of your train.
Outbound Train from Edinburgh (ScotRail): You may take this train company departing from Edinburgh's Waverley railway station to Mallaig station which takes about 6 hours 30 minutes journey (inclusive of a short transit at Glasgow Queen Street station). The ticket costs about GBP20 – GBP35 for one-way (depending on date, availability, and the season of your visit).
Thereafter, you may take the ferry from the little town of Mallaig to Armadale, and vice versa. The ferry ticket costs about GBP2.80 (single journey) or GBP5.60 (for a return journey).
You may visit Calmac Ferries – Website for more information on its ferries' tickets and departure schedule.
Admission Fares
Most places on the Isle of Skye is by scenery, instead of requiring to pay for admissions. If you are taking a tour, you may estimate about GBP30 – GBP50 per pax.
---
Copyright © | Aspen See
Disclaimer: All the information and prices (as at April 2015) provided on this website are based solely on experience and you agree that you use such information entirely at your own discretion and will.