Ho Chi Minh City (HCMC) is the biggest city in Vietnam and its population exceeds the capital city, Hanoi. Nonetheless, I find HCMC's nightlife to be great, alongside with its various places of interest that you will consistently find things to do!
Ho Chi Minh City is also commonly known as Saigon, plays a significant role especially during the Vietnam war. Today, USD currency is also acceptable, yet I suggest to pay in VND (local currency), just in case it doesn't get rounded-up into the dollars.
---
PLACES TO VISIT AND THINGS TO DO IN HO CHI MINH CITY

Cu Chi Tunnels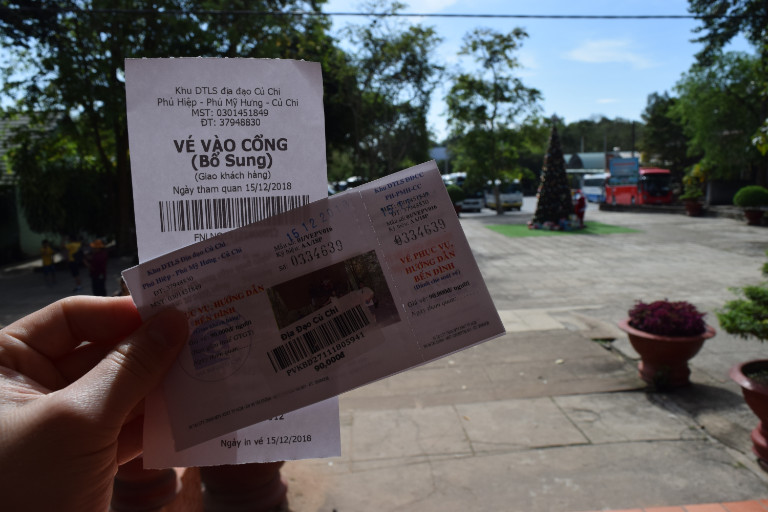 Cu Chi Tunnels is one of the most popular places to visit from Ho Chi Minh City while it takes about more than an hour/per way (depending on the traffic). While it tells you more about the Vietnam War – including weaponry, various and unique traps that they have used, how they've survived, and most importantly, the immense network of connecting tunnels.
Getting into the tiny connecting tunnels may kill you with the crazy heat and humidity. Also, they have got the shooting range to give yourself a real-go of shooting from a range of various rifles of your choice, while mine was AK47. I don't really remember how much it costs, but I do remember that these shots were expensive which goes with a minimum of 5 bullet rounds while you may share your rounds with another friend, thus sharing the costs.
Bui Vien Walking Street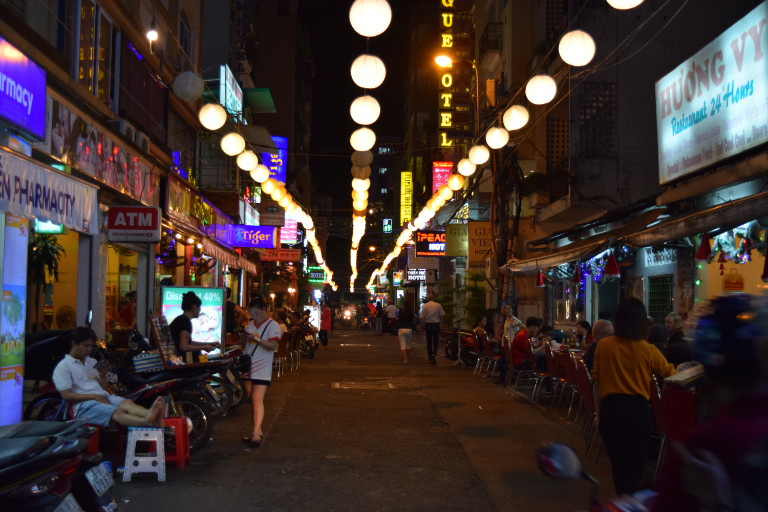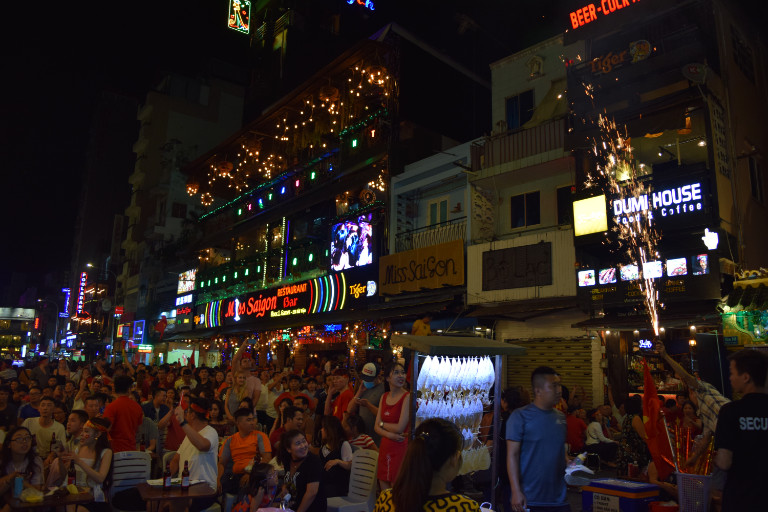 The walking street is a great place for a casual nightlife and to catch up with friends. During my visit to Ho Chi Minh City, coincidentally that it was also the final football match between Vietnam and Malaysia. So yeah, I had a hard time getting through the crowd.
Yes, Vietnam won the match and the celebration were chaotic; yet filled with joy. Congratulations to the Vietnamese!
Independence Palace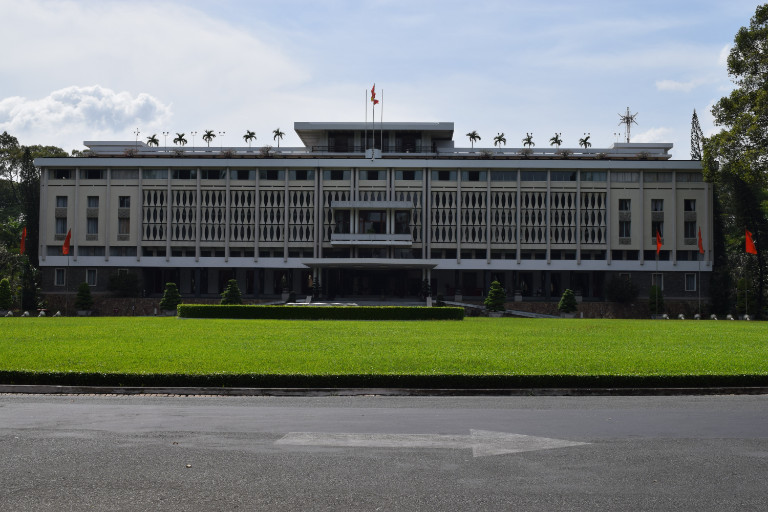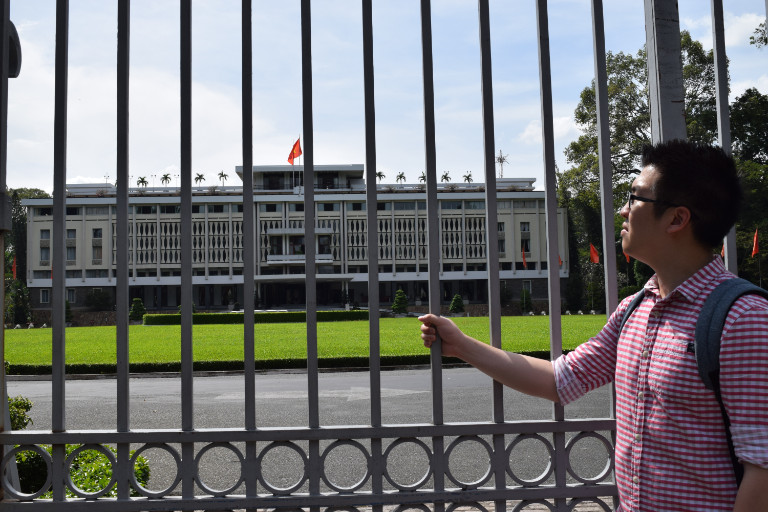 The gates into the independence palace (also known as the Reunification Palace) at that time was closed, probably due to the break hours. Though I don't have an intention to enter, leaving my prints and presence by the gate was all good enough!
Notre Dame Cathedral of Saigon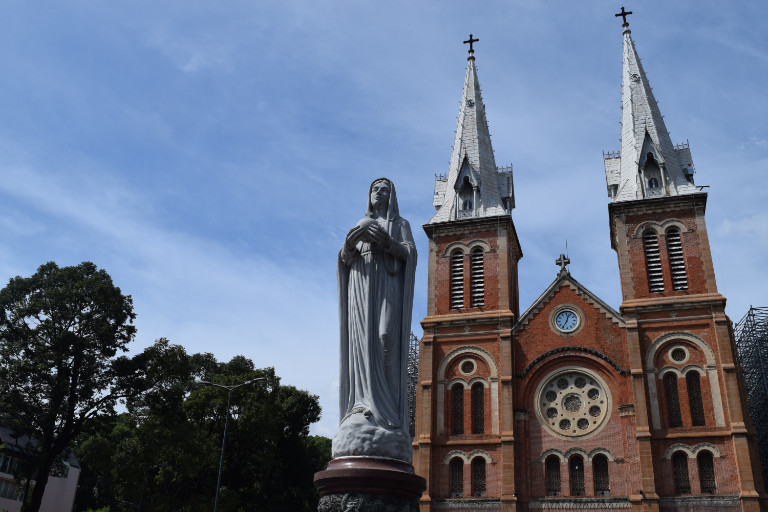 Opening its doors in 1880, Notre Dame Cathedral is one of Saigon's most popular landmarks and also the oldest church.
Saigon Central Post Office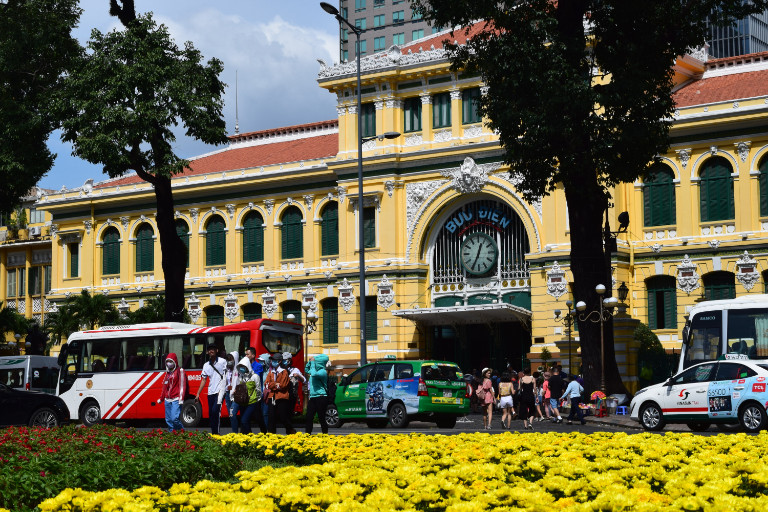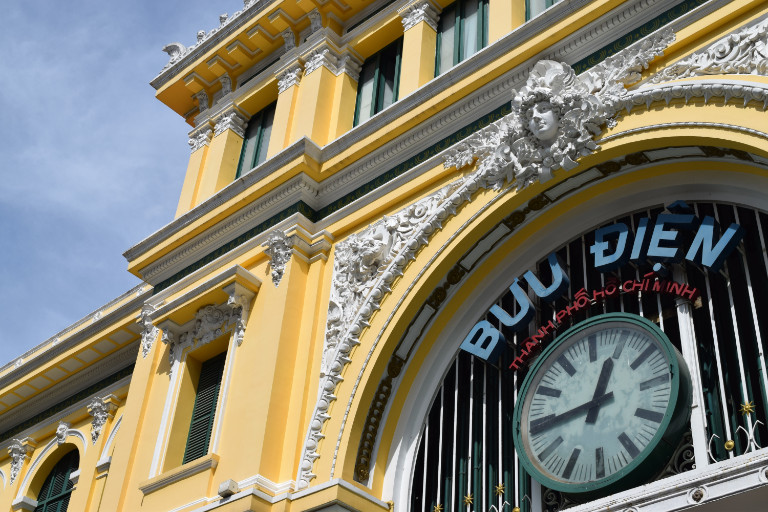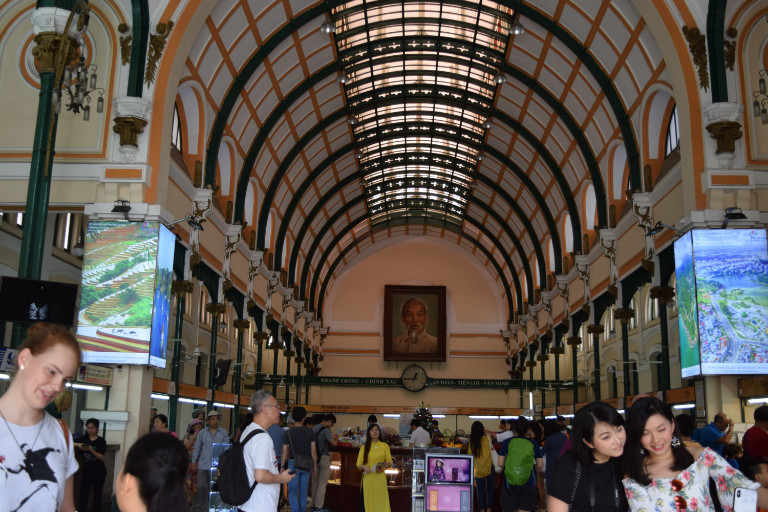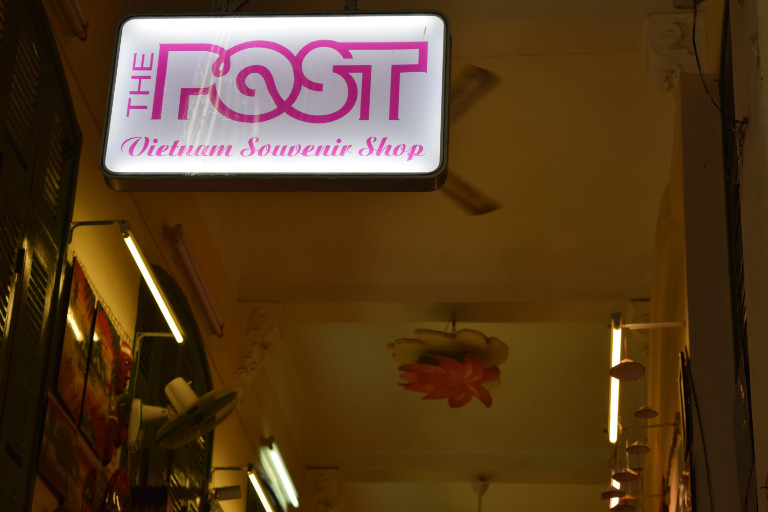 Just next to the Notre Dame Cathedral is the Central Post Office built in the late 19th century; of a French colonial design. In here, you could get some really good souvenirs and may be a favourite destination of a stamp collector! However, things here may be slightly more pricey though.
Tân Định Church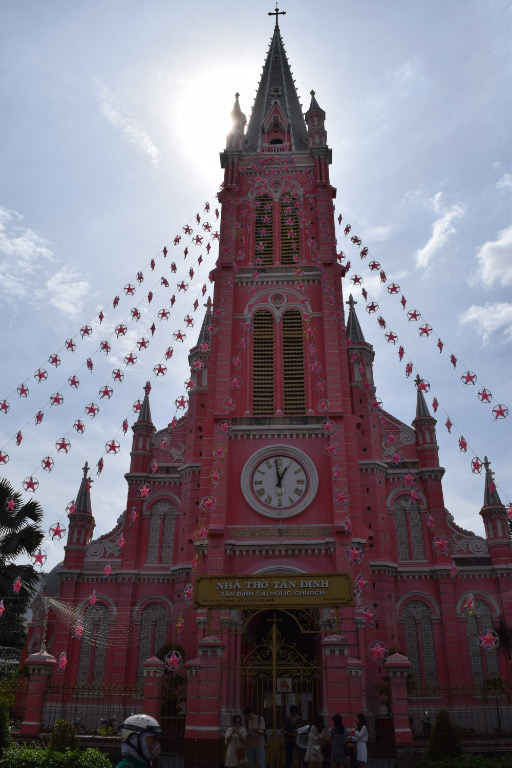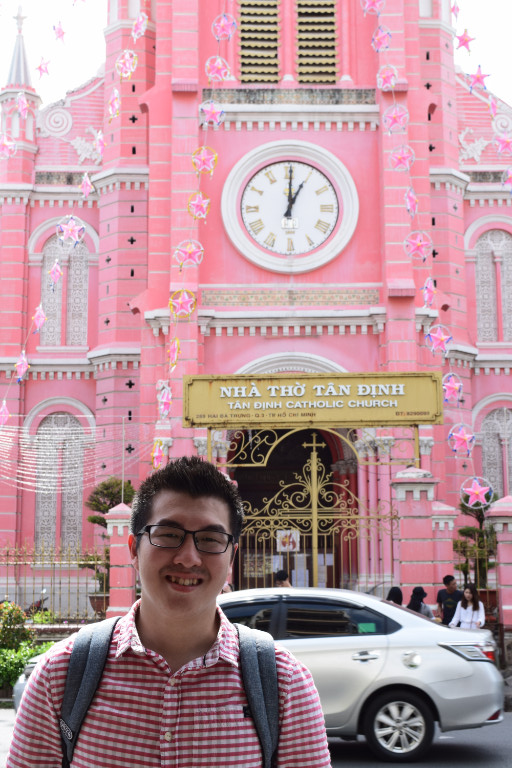 Also known as the "pink church", the Tân Định Church cannot go any more pinker. No, my shirt was not worn for the intention to match with the pink church.
Ben Thanh Market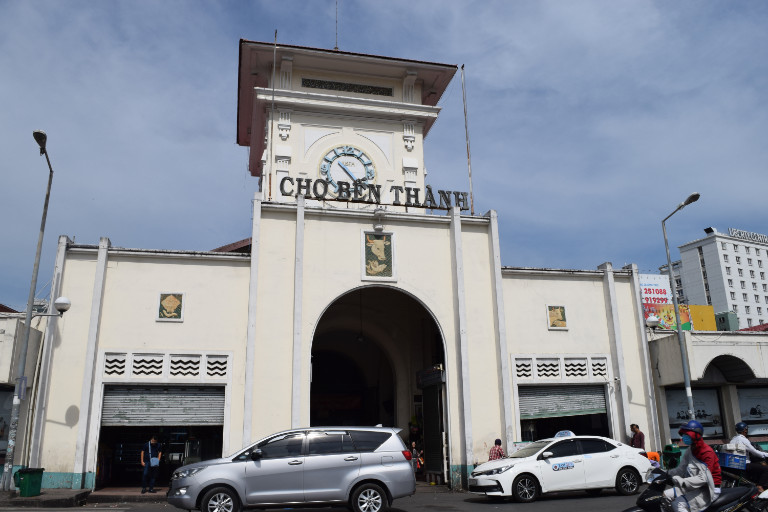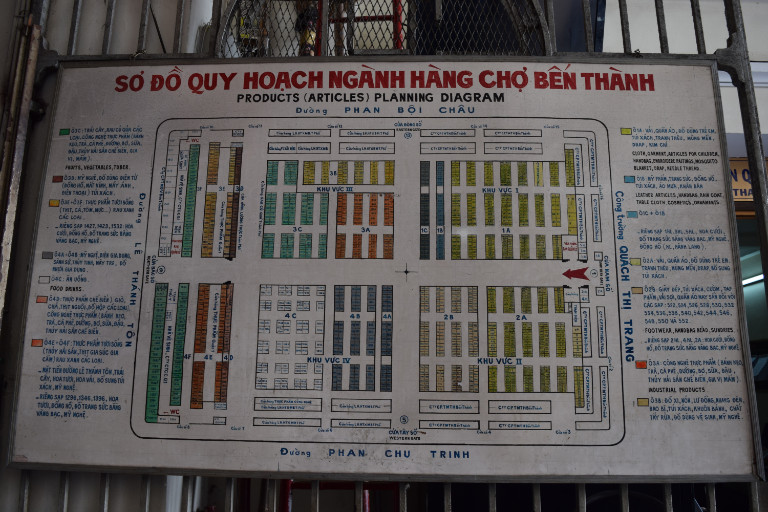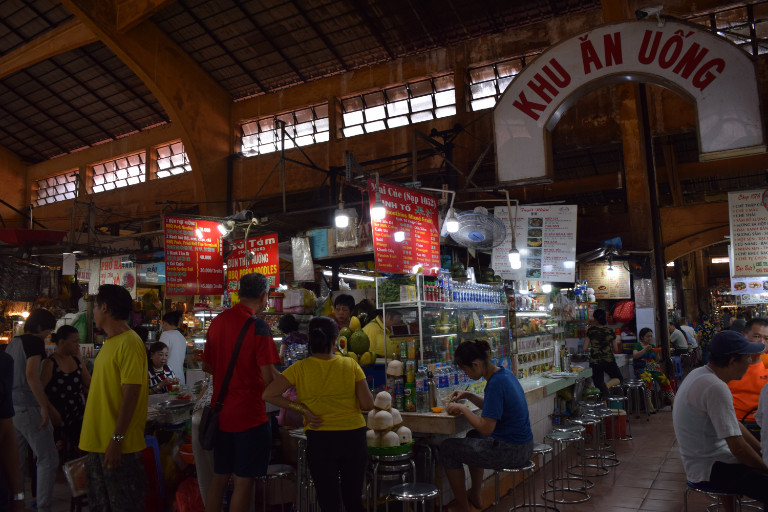 This is a marketplace where you could get all kind of souvenirs and food to eat. However, just like any other markets like these in other countries, stuff like these are normally overpriced only to be bargained down. The food I had in here was just average in terms of taste too.
However, it's still a good place to see what they've got and at night, stalls are opened on the outside as well. Still, I love the coconut water they've got as it was so refreshing and affordable too!
Binh Tây Market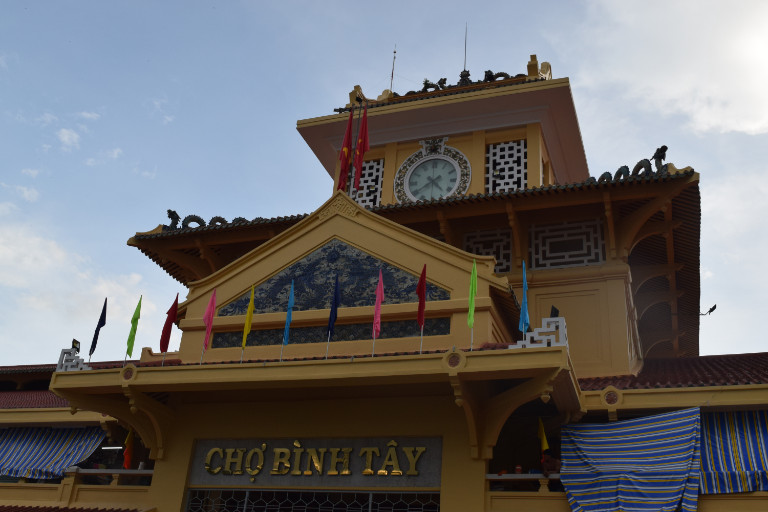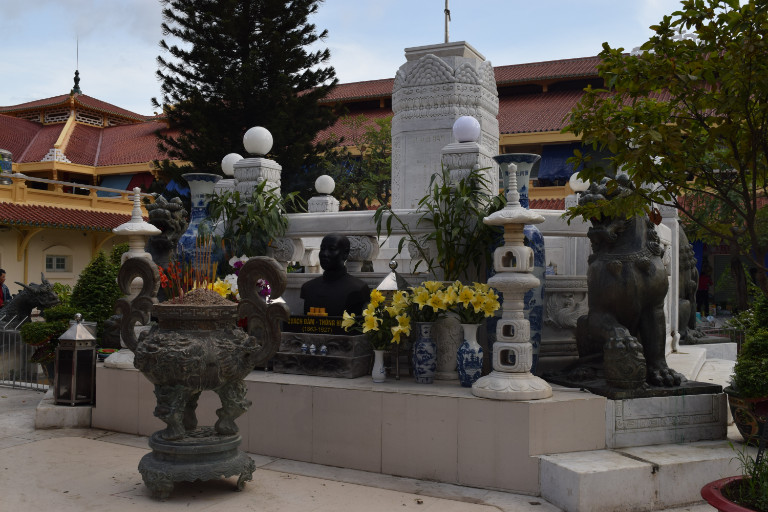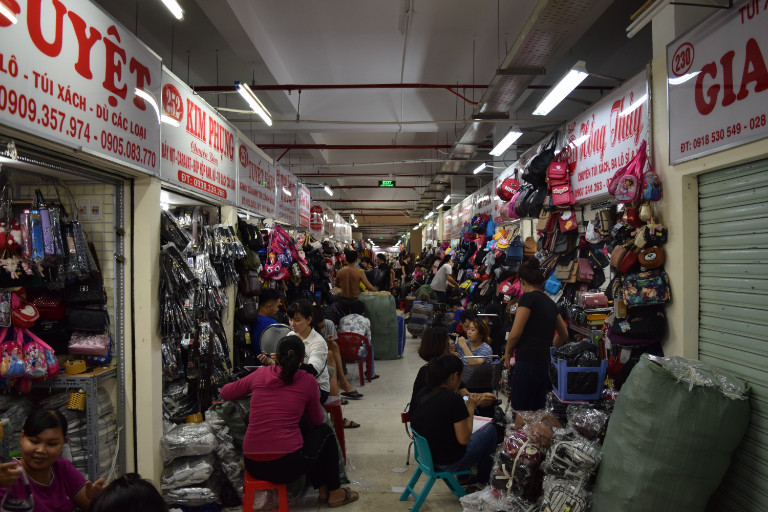 Another market to wonder and probably a better place to buy some snacks and nuts. Also, you may haggle the prices down but some stalls may give you an impression that these prices are controlled amongst other vendors as well.
The Cafe Apartments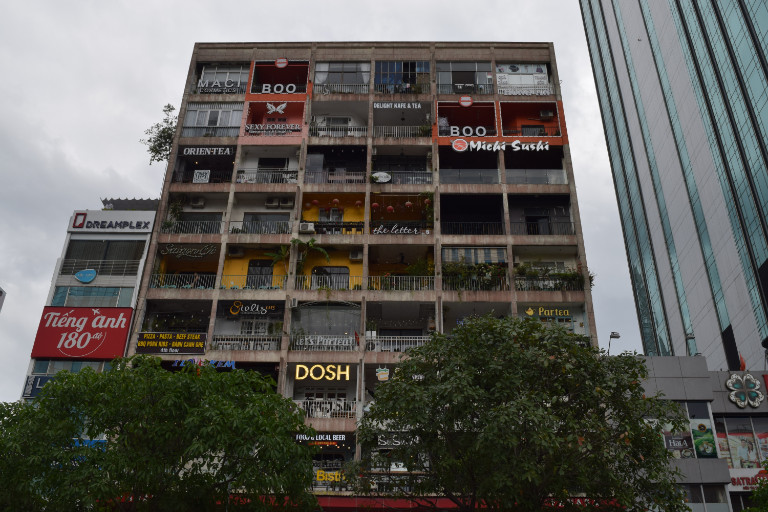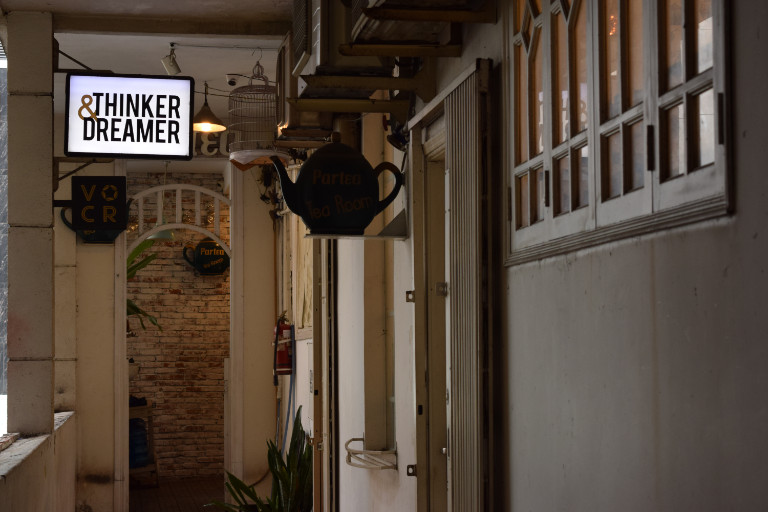 The Cafe Apartments is a good place for a quick visit, going door-by-door like a salesman while you could capture really good pictures. Certain cafe gives you certain mood; for instance, an English cafe with its similar ambience and fittings would bring you back to the U.K.!
Unless you are going to take the stairs to lose some weights, you could also take the lift from the ground floor. However, you got to pay for it while some cafe/shops may reimburse you with the cost of taking the lifts.
The "Hidden Cafes" at 14 Ton That Dam Street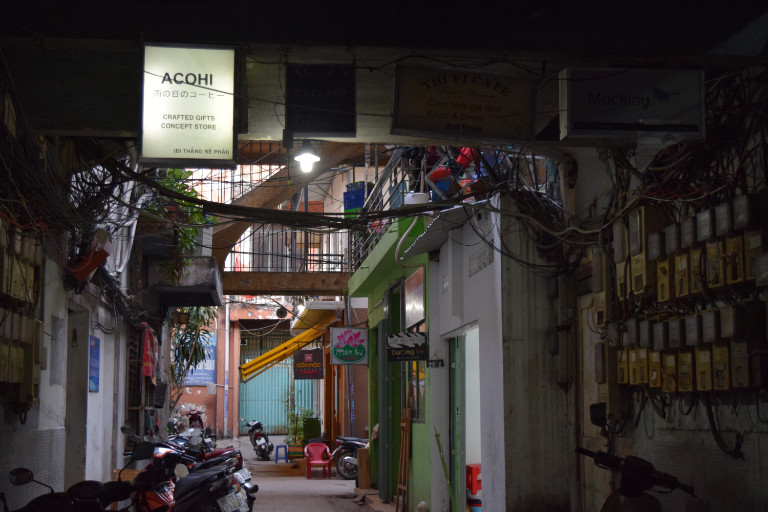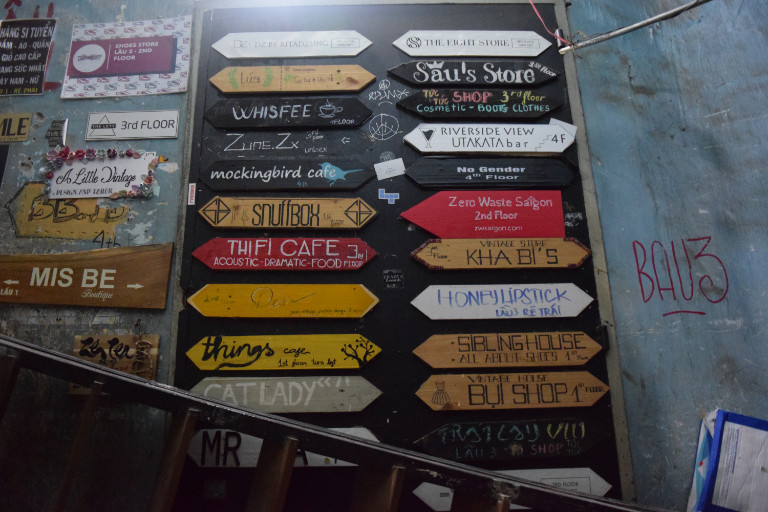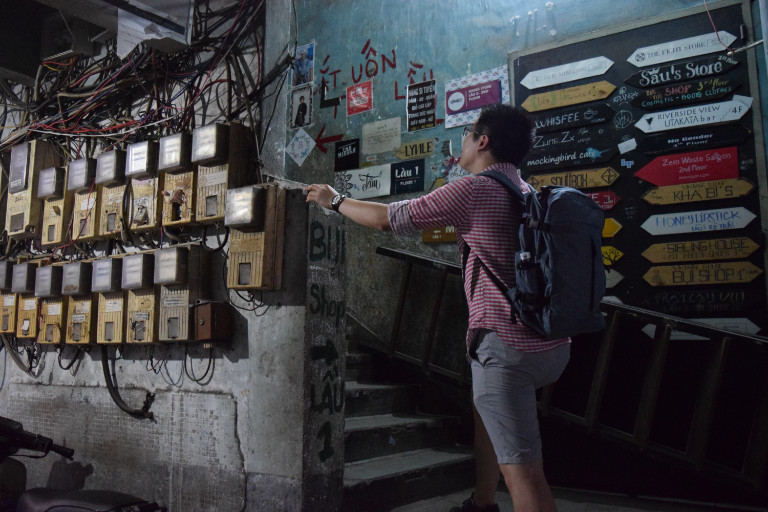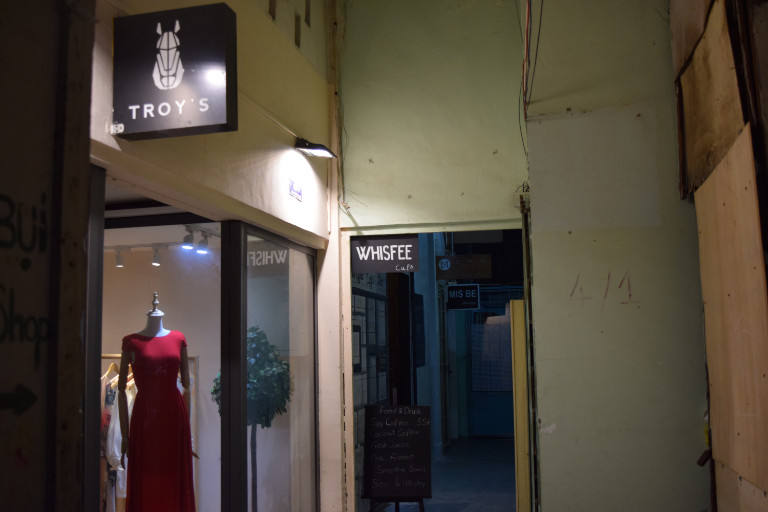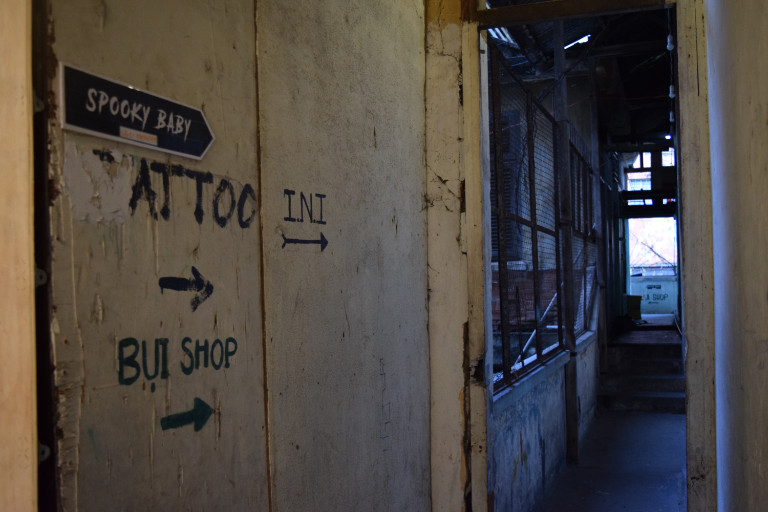 Yes, a place like this looks creepy and many may not have expect an entrance like this could bring you to various cafe and shops within the building. However, I suggest not going alone and may be best to go in a group.
I find that the discovering the "hidden cafes" was merely a discovery to uncover the secret of the city. Furthermore, I was told that the cafe, Mockingbird was good though I didn't had that chance to dine-in. Let me know if its good!
Chill Skybar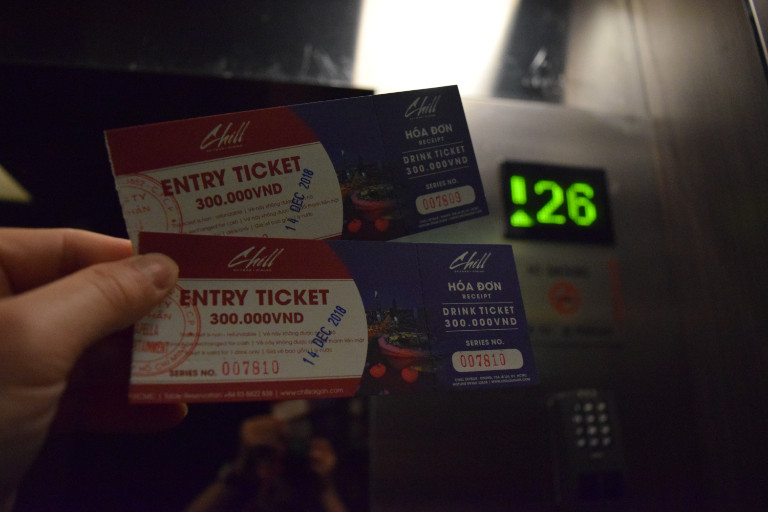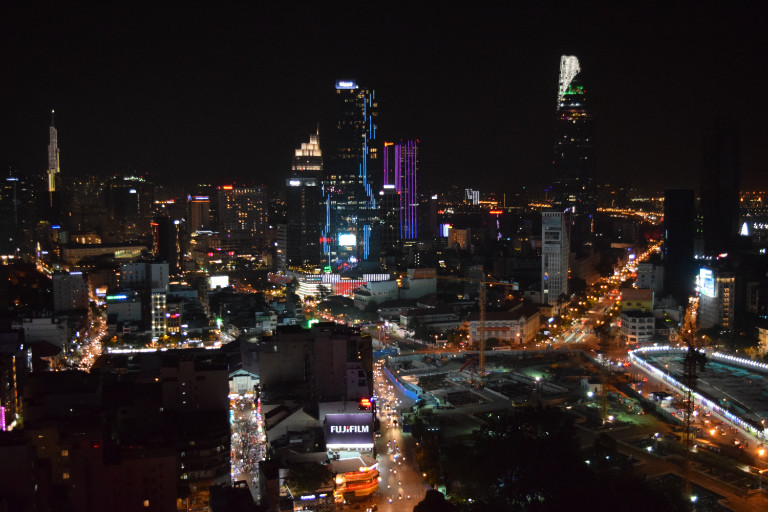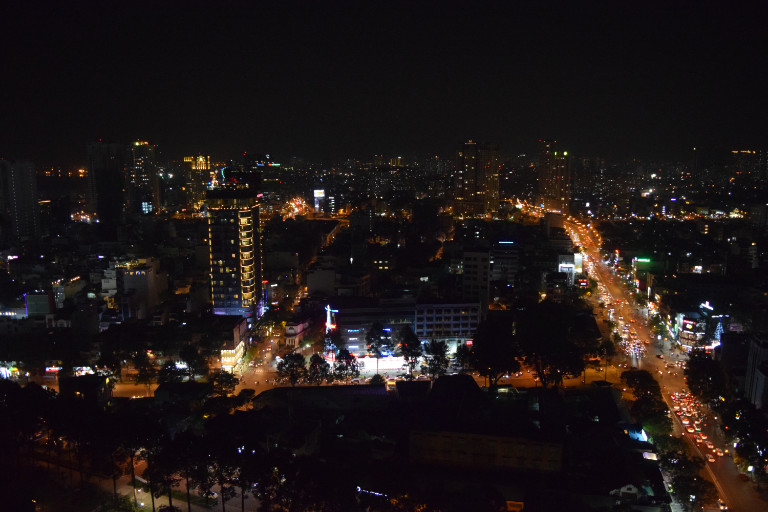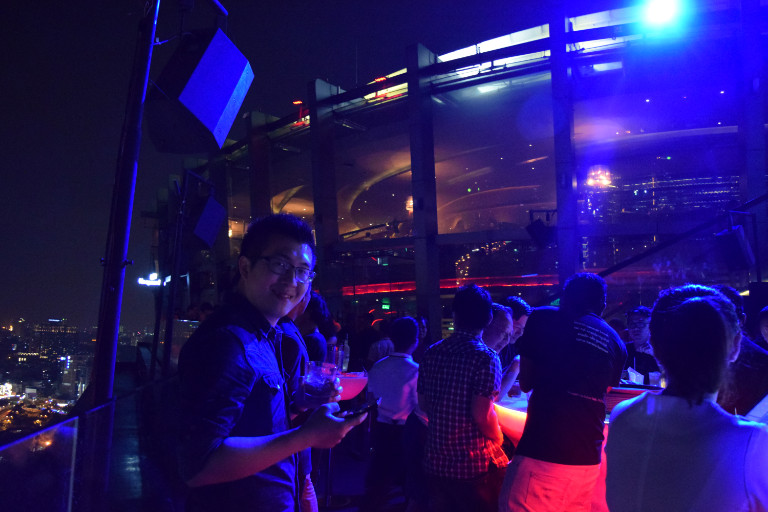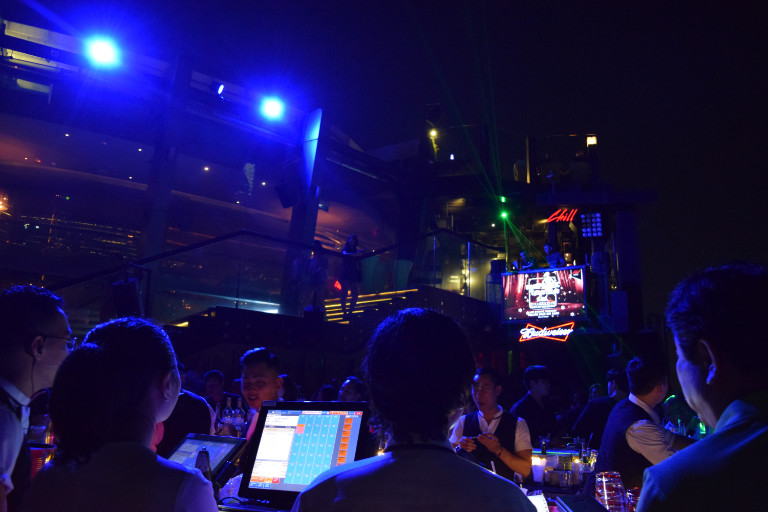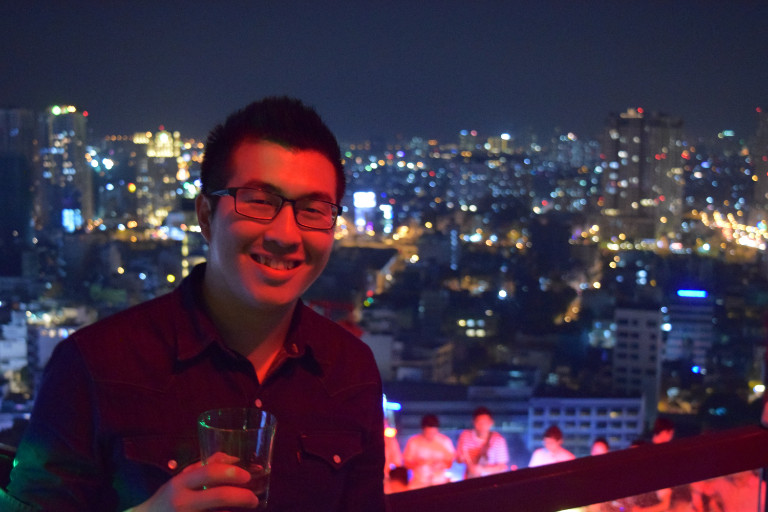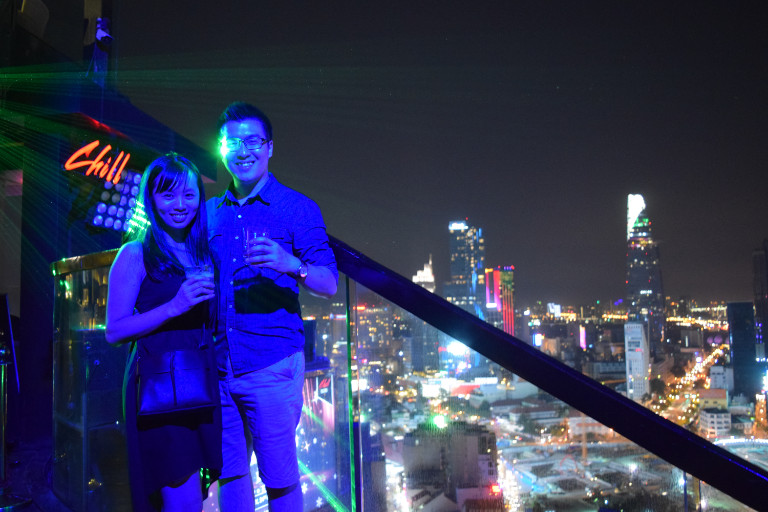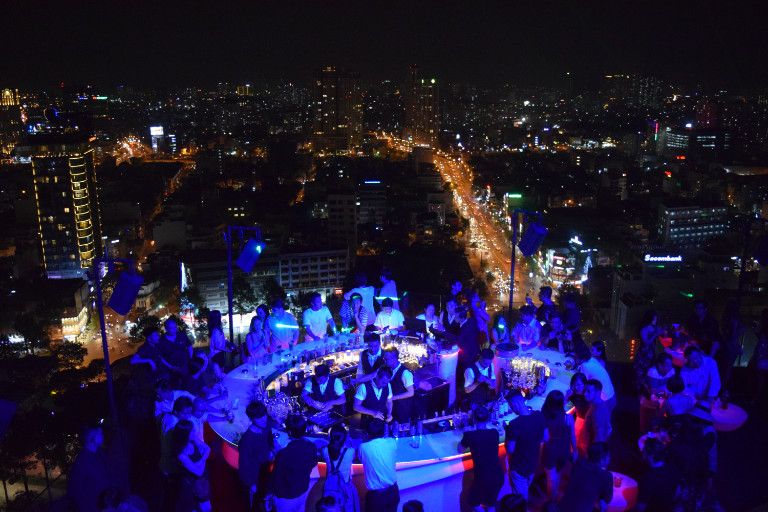 The Chill Skybar is a good place for some drinks, accompanied with the spectacular night view of its Ho Chi Minh City.
The admission into the Chill Skybar is VND300,000 per adult (inclusive of 1 drink) and your dress code will be observed. They do serve hard liquor, cocktails, mocktails, and beers (just to name a few) and obviously, they got to be more expensive than many other places you could spend drinking.
The music and its beat were good, and only better when it gets later at night. Overall, it was an awesome experience and I don't mind returning here to chill!
You may visit Chill Skybar – Website for more information.
Skydeck & Bitexco Financial Tower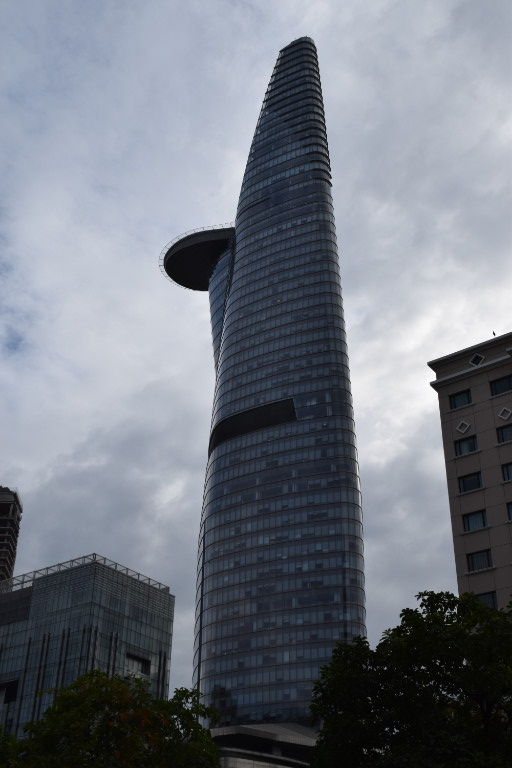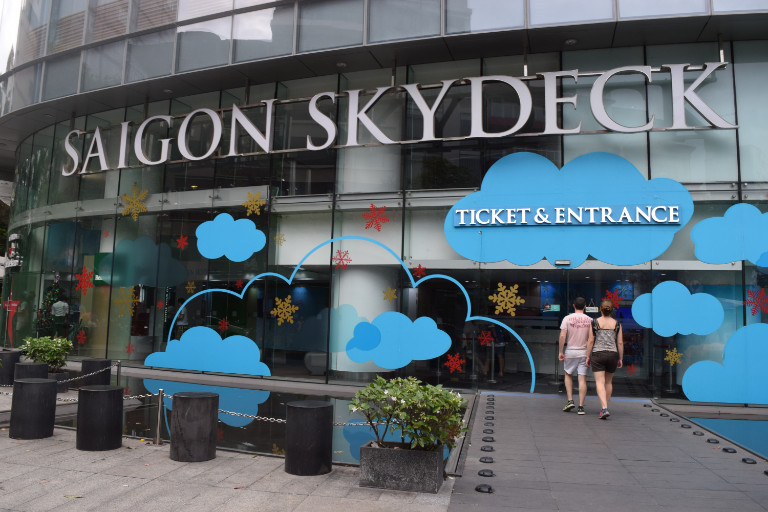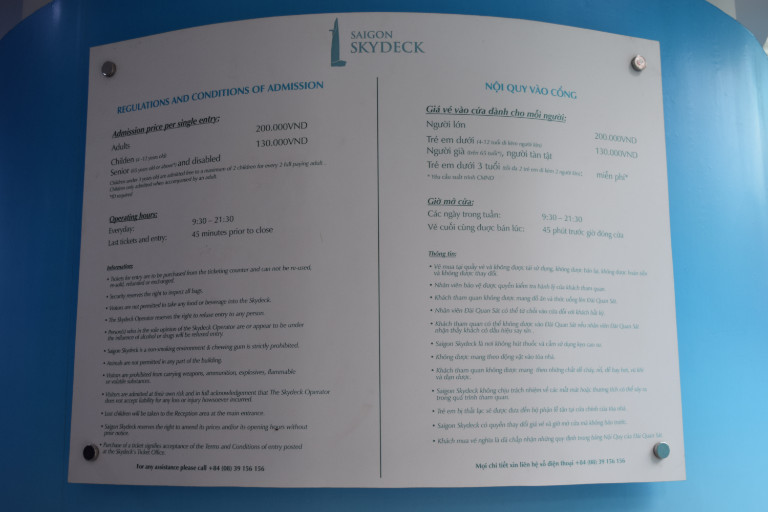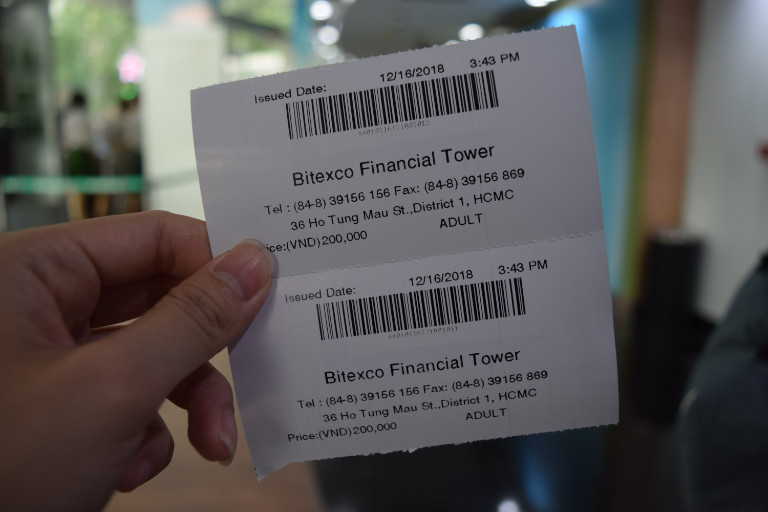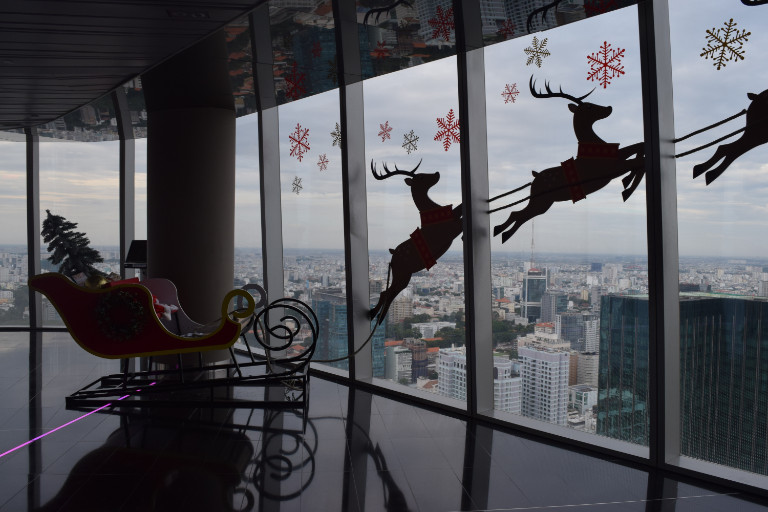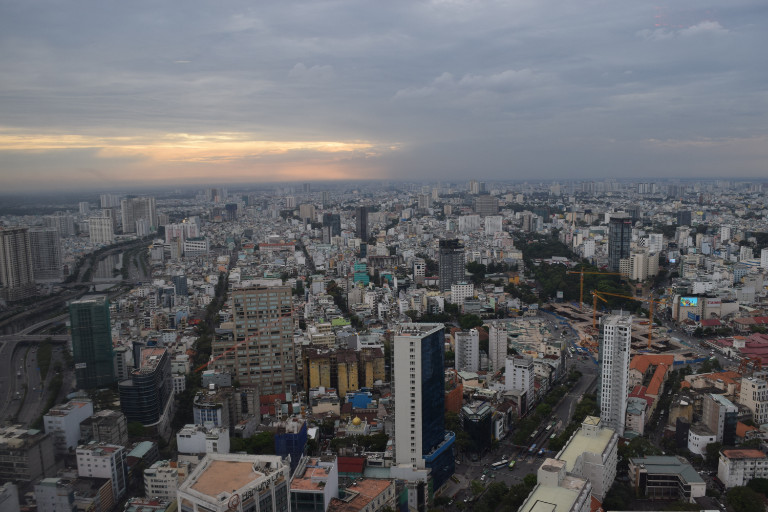 If you don't already know, the Bitexco Financial Tower looks identical to the building in the movie, Avengers. In the financial tower, there are nothing much to see except going to the skydeck that gives you a panoramic view of the city.
To get to the skydeck, there is a specific entrance located at the side of its financial tower, with "Saigon Skydeck" by the entrance.
Admission costs are as follows:-
VND200,000 per adult (Skydeck); or
VND250,000 per adult (Skydeck & The World of Heineken) – combo tickets.
Operating hours are from 9.30am to 9.30pm (everyday); while last tickets and entry are 45 minutes prior to closing.
You may visit Saigon Skydeck – Ticketbox for more information.
---
OTHER OPTIONAL PLACES WORTH VISITING
War Remnants Museum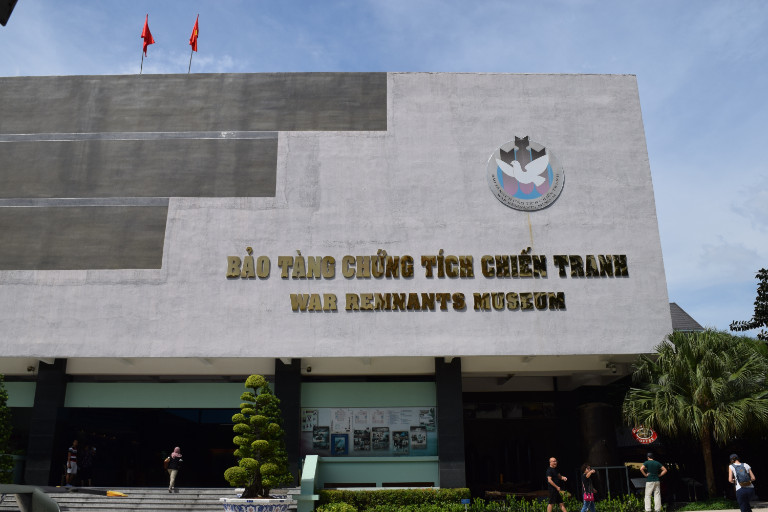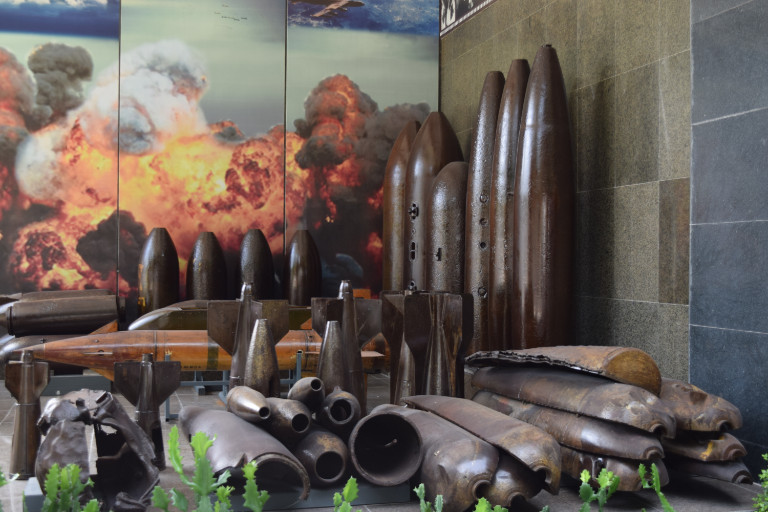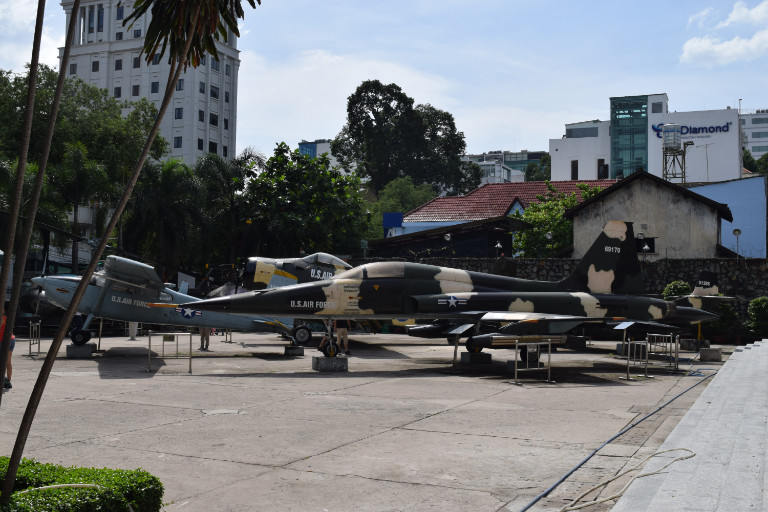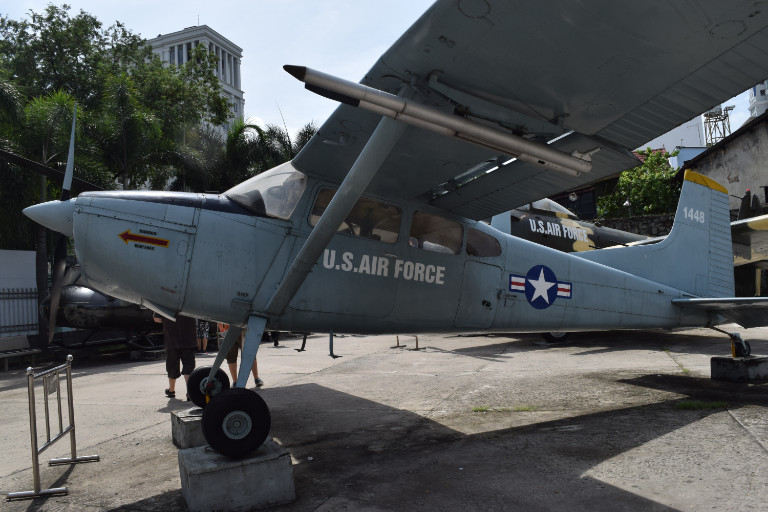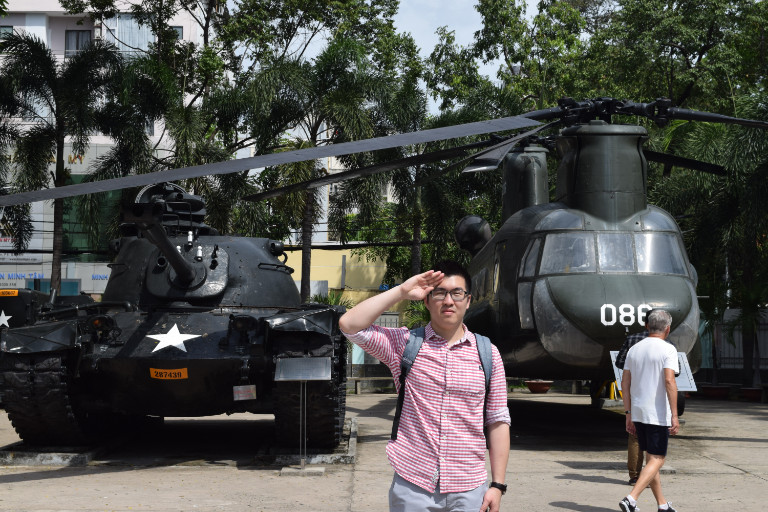 Just like any other showroom for cars but in here, you shall find tanks, copters, and jets. How I wish that I could test drive!
Well, I chose not to enter the museum as I was simply happy to take pictures of these awesome military vehicles, located outside with no charge. The admission into the museum costs VND40,000 per adult.
You may visit War Remnants Museum – Website for more information.
Temple Leaf Spa
After a long day, it will be good to get yourself relaxed with some spa massages as they are quite a popular thing to do in Vietnam. I would recommend Temple Leaf Spa as a choice, although it costs more than other spa services.
---
FOOD AND DRINKS YOU'D LIKE TO TRY
Bánh Mi @ Street Food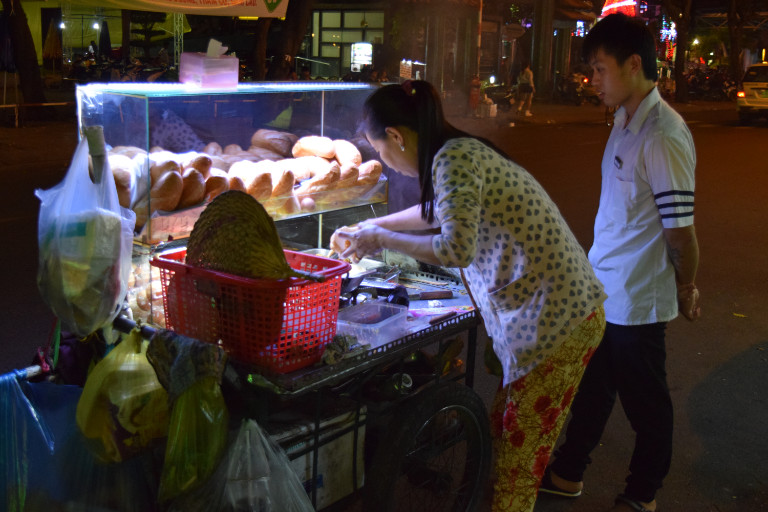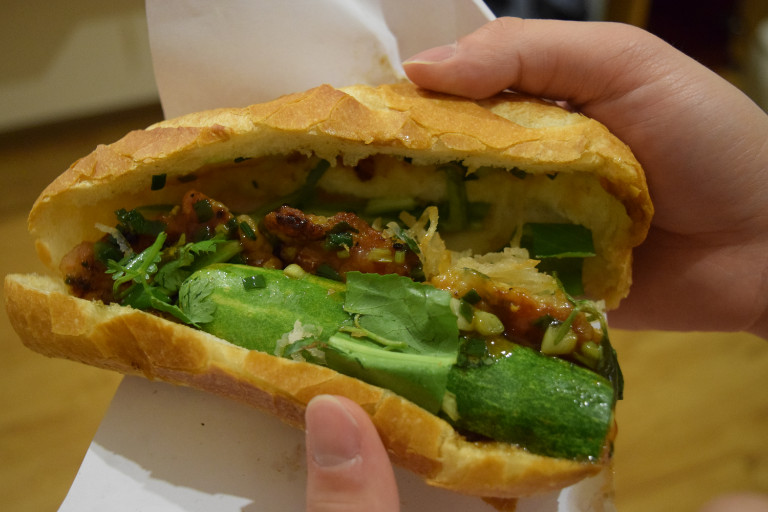 This is one of the best Bánh Mi that I've ever had and I bought it from one random standalone stall along Phạm Ngũ Lão street. Thanks to the hungry tummy after a couple of beers and shots!
Note: The Bánh Mi has a strong aroma of coriander and best suited for those who accepts eating em'.
Bánh Mi @

Huynh Hoa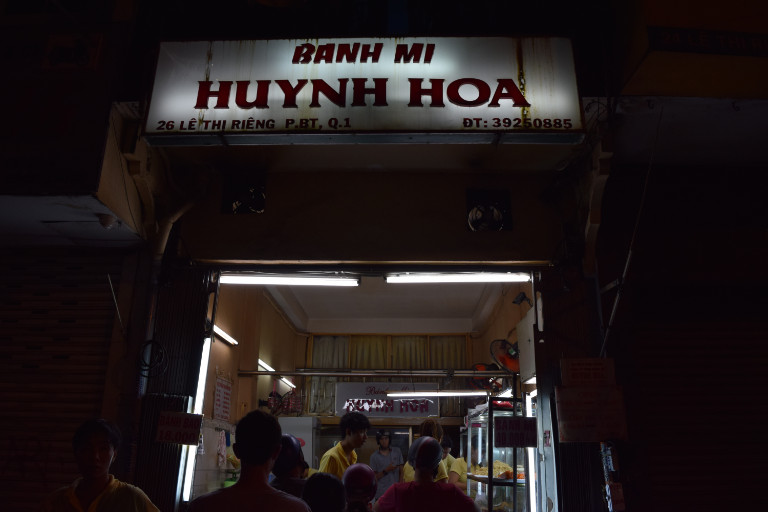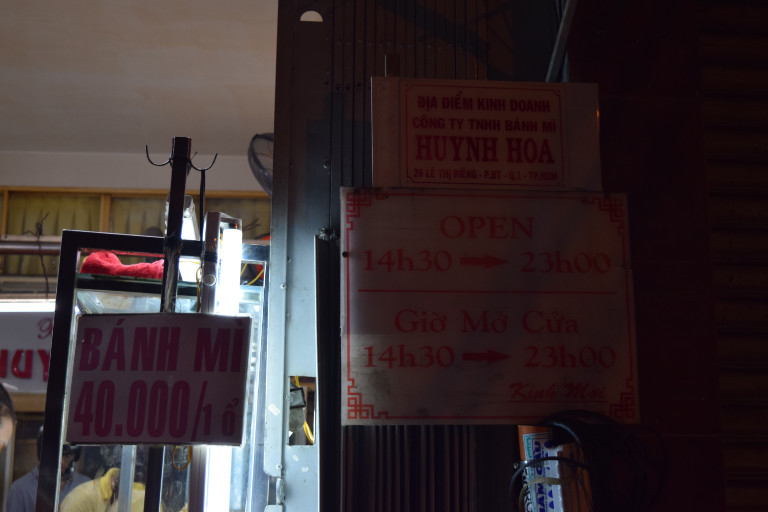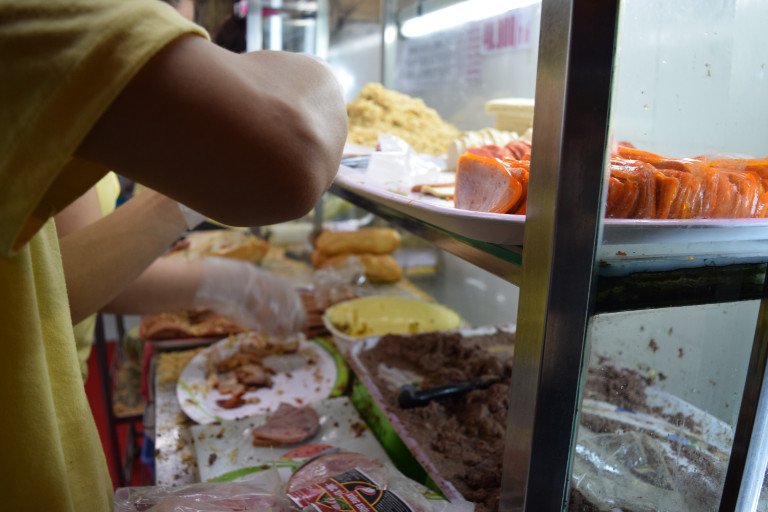 This store was recommended through good reviews online and I gave it a try. The Bánh Mi was flavourful and it has a lot of taste in it. The food costs VND40,000 per portion.

There is a queue to wait but ain't long as the food were prepared hastily.
Pho Quynh
The beef noodles were good although the meat was a little tougher than expected. A bowl like this costs about VND69,000.
Phở Hòa Pasteur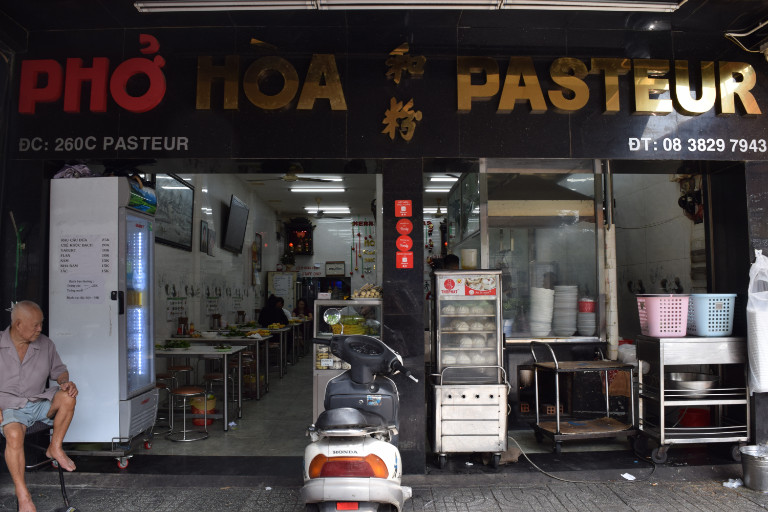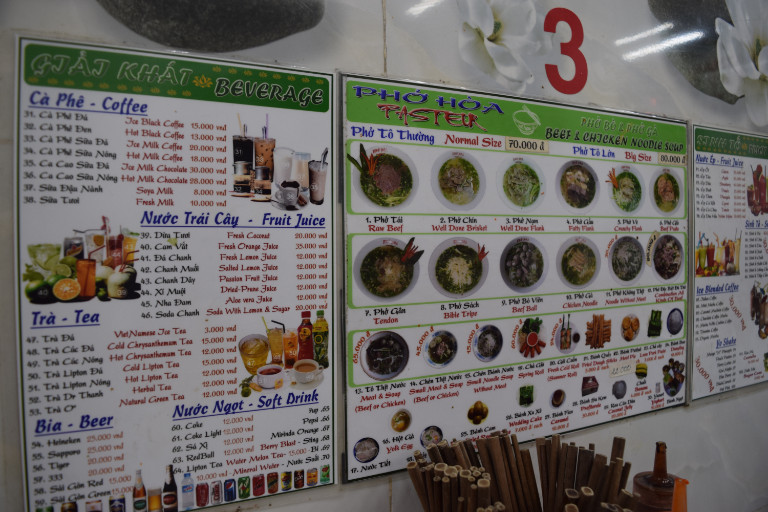 Another stop for beef noodles, thanks to the recommendations online. A bowl like this (normal size) costs about VND70,000 and your table comes with various sides you may eat from, with additional costs. Overall, the portion were generous although it didn't really meet my taste expectation.
Chợ Tân Định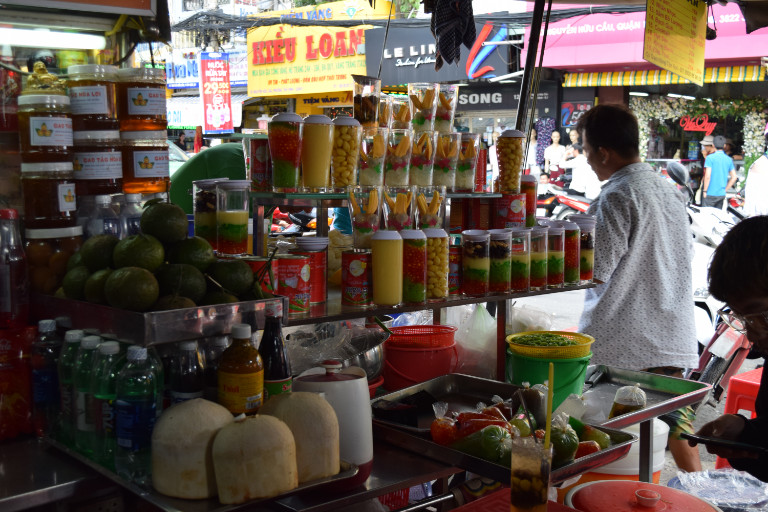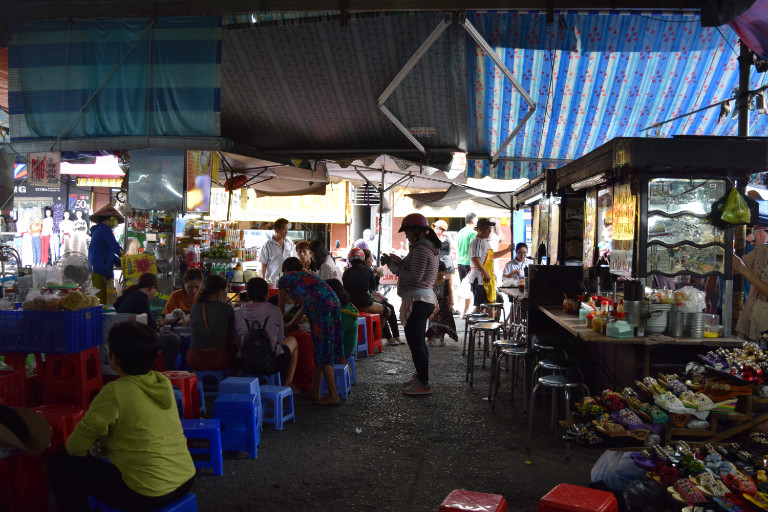 Located near to the "pink church" is the Chợ Tân Định where you could order some refreshing sugarcane drinks. It was too good that I ordered 2 cups after one of another during this hot day.
Next, we approached an old lady by the road side with a little store selling a kind of dessert/paste. However, we were not communicating very well due to language barrier and thereafter, we got scolded and probably assumed of trying to cause trouble while I was just trying to know how much a dessert portion costs! If I knew this would happen, I would just simply order and accept whatever prices it takes.
Ngon Restaurant (
Nhà hàng Ngõ

)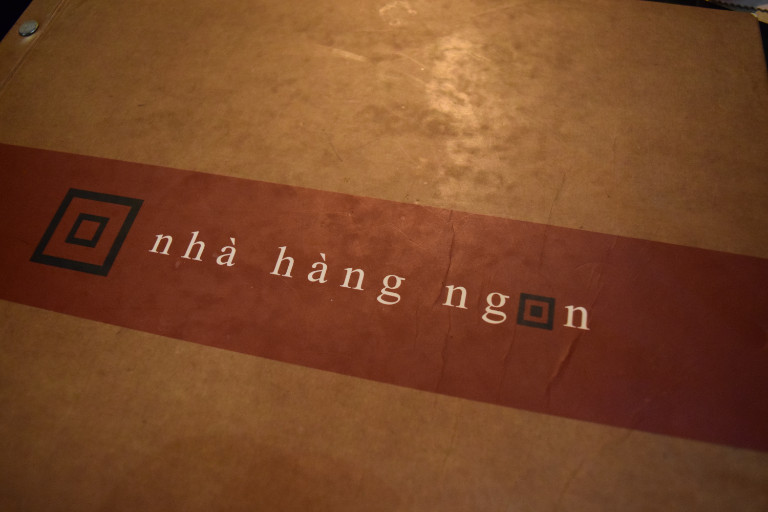 If you are seeking for a casual dining experience, with various cuisine and fusion options, this is the right place for you. Although I find that the menu were loaded with many food and dishes options, I'd still find that the overall dining-in experience were good.
The food and drinks I've ordered costs the following:
Cơm tấm sườn bì chả (Rice plate with pork): VND90,000;
Bánh khọt (Vietnamese Crispy Pancakes): VND95,000;
Xôi Lá Sen (Lotus Leaf & Glutinous Rice): VND75,000;
Chè Đậu Trắng (Rice Pudding with Black-Eyed Peas): 45,000; and
Saigon Beer (Lager): VND37,000.
52/3 Vietnamese Contemporary Kitchen & Bar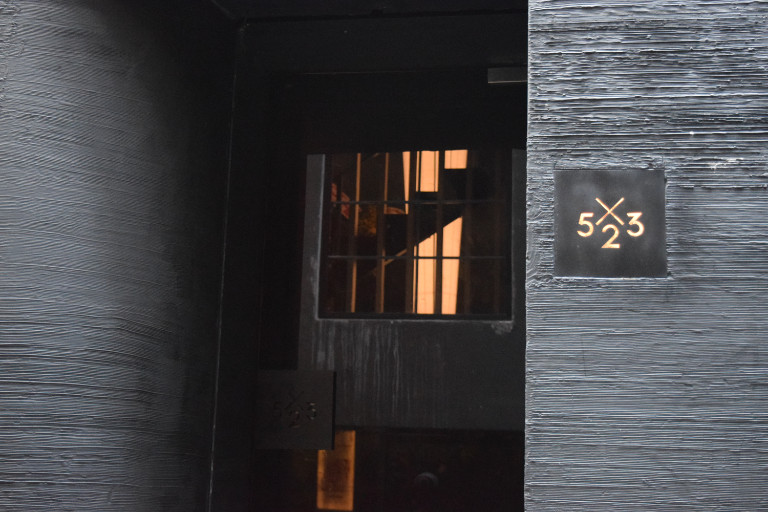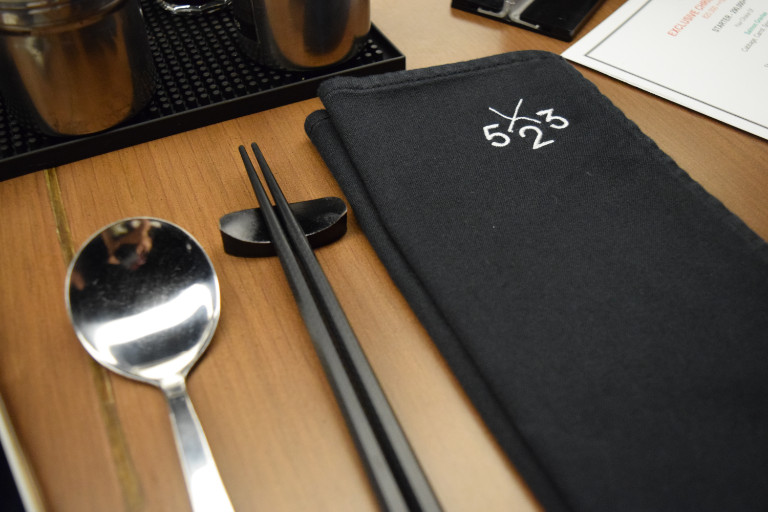 The front door to this restaurant wasn't easy to locate; though at first, it wasn't the restaurant I was looking for. Somehow Google Map trolled me, so I met 52/3.
Overall experience was good and it has a beautiful interior; with good service and friendly servers (especially Freddie). The food however, is average though I find Kem chuối (Traditional Banana Ice Cream) to be really good as well.
We were offered the lunch menu and a set costs about VND155,000++ comprises of a main dish and a choice of dessert or Vietnamese coffee (Sua Da).
Food Stall @ Ben Thanh Market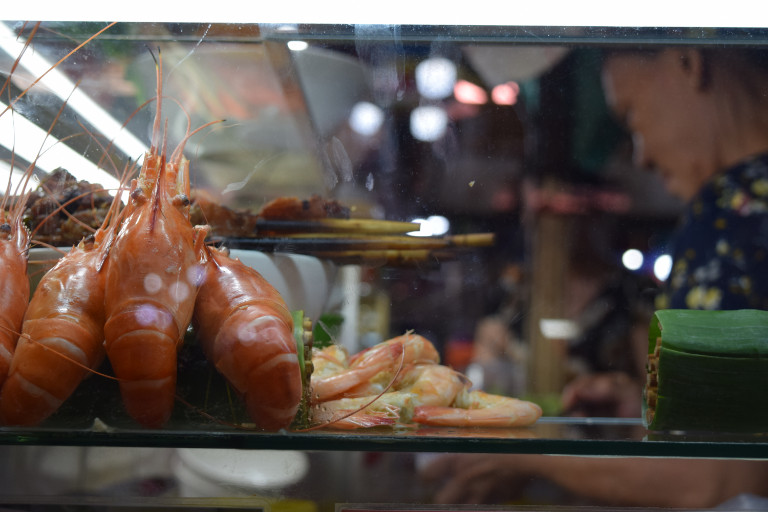 I gave it a go for some random food stall in Ben Thanh Market and it was average. I do like the Bún thịt nướng's grilled pork as it was tasty and appetizing but its Vietnamese spring roll wasn't anything special.
---
RECOMMENDED MEANS OF TRANSPORTATION
By Foot
Moving around by foot in Ho Chi Minh City is possible, given your desired location are close-by. However, do take 300% precaution and be prepared to watch out for bikes when you cross the road.
By Taxi / Grab / Uber
Taking a taxi is a good idea, although I think that Grab and Uber e-hailing services are still affordable. To enjoy a cool ride, you may even opt for a grab/uber bike where you will be fetched with a bike. Thus, a helmet is normally provided to passengers..
---
TYPICAL COSTS AND MONEY SAVING TIPS
Hostel Prices
Hosteling in Ho Chi Minh City may start about VND100,000 per person, although I suggest staying in hotels that are almost equally reasonable in prices as well.
Hotel Prices
Hotel rooms: Starts about VND120,000 per night but a room at a 3-star hotel could possibly be about VND420,000 to VND450,000 at average per night for 2 persons.
Food & Drinks
Typical restaurant: An average meal could cost about VND50,000 to VND150,000; and
Good restaurant: Could start as high as VND150,000 to VND200,000 for an average meal.
Transportation
Moving around in Ho Chi Minh City is easy and affordable, not because of its public transportation, but the availability of ride-hailing services such as Grab and Uber. To my surprise, these prices were beyond affordable although it may vary during peak hours.
So, don't bother taking other public transportation.
Admission Fares
Aside from the Cu Chi Tunnels that costs about VND90,000/adult for entry, I don't remember paying any other admission fares, unless you are interested to visit the War Remnants Museum.
---
Copyright © | Aspen See
Disclaimer: All the information and prices (as at December 2018) provided on this website are based solely on experience and you agree that you use such information entirely at your own discretion and will.