Muscat is the capital city of Oman, with history dating back to antiquity, yet filled with historic identity unlike Dubai in the United Arab Emirates. Though I couldn't compare it that way, I also felt that Oman is doing its best to attract more tourists in visiting this beautiful country.
The Omanis are generally friendly and helpful; although you will still see many foreign labors that works in Oman. Although I first felt that Oman may be a dangerous place to visit, glad I've broke that perception away and I'd definitely be back for more adventurous journey in Oman.
---
PLACES TO VISIT AND THINGS TO DO IN MUSCAT
Sultan Qaboos Grand Mosque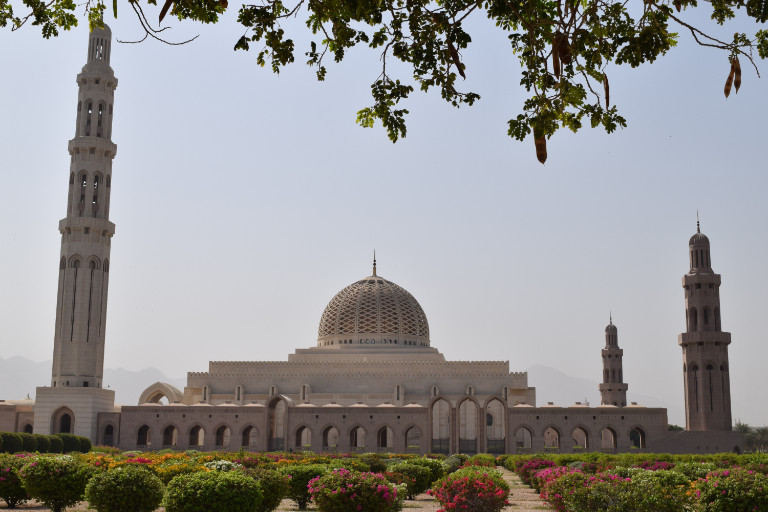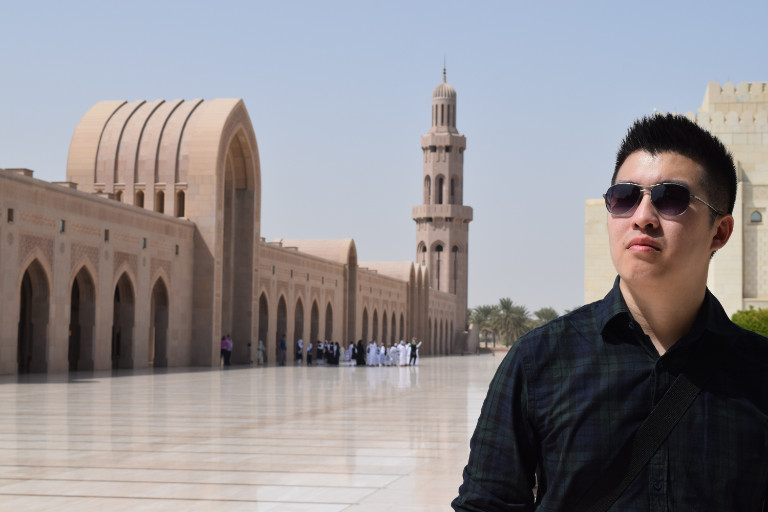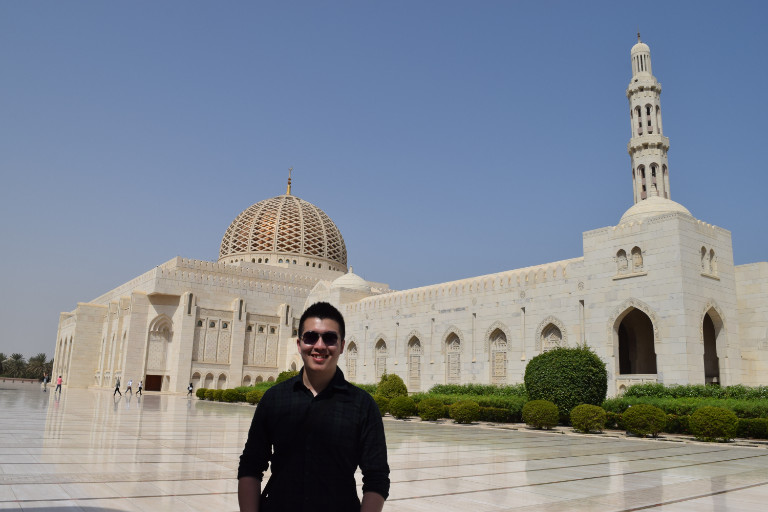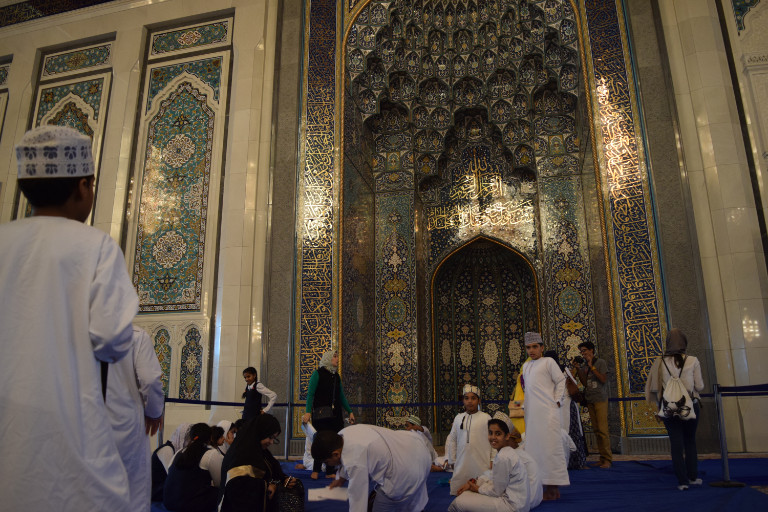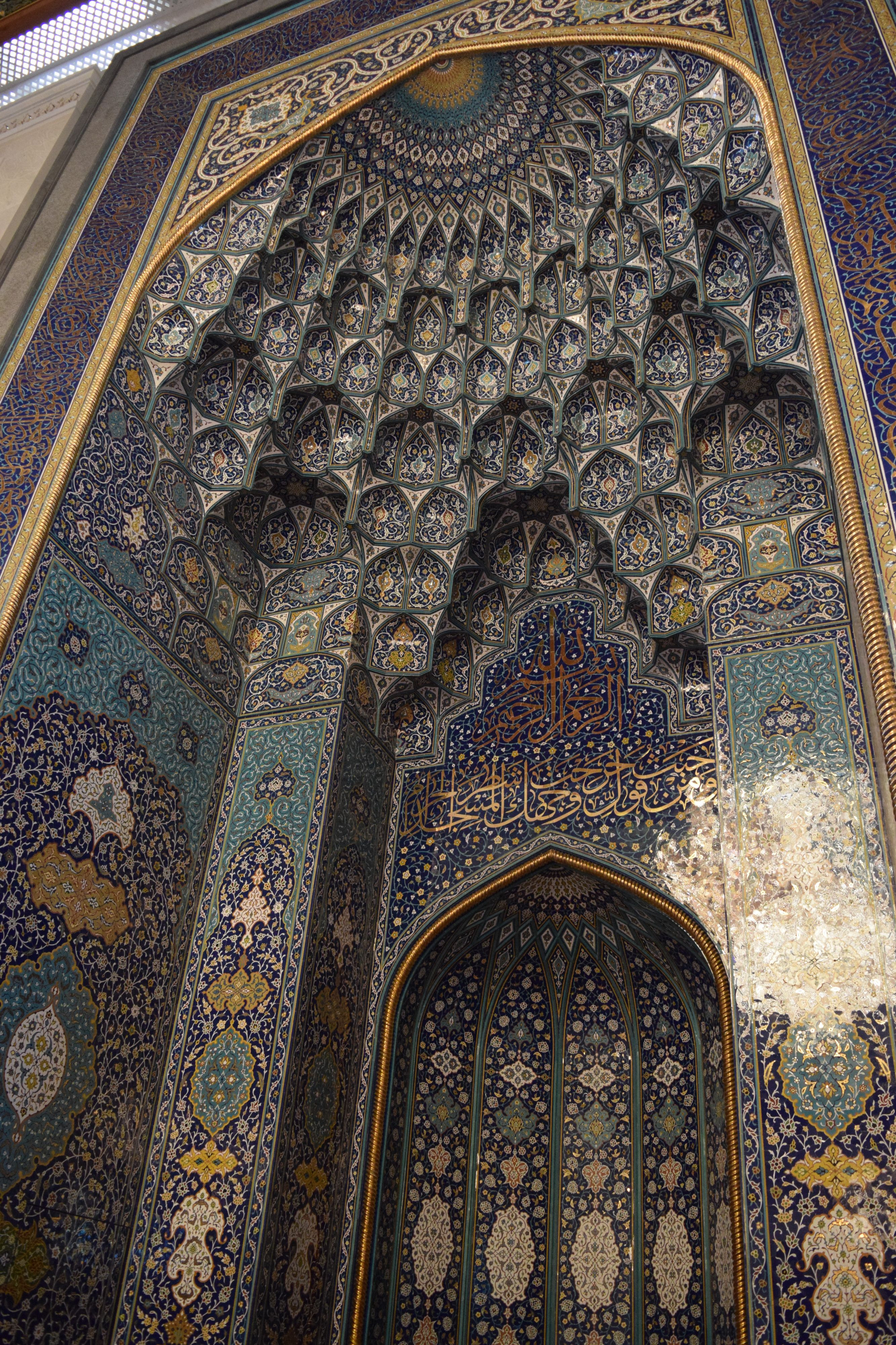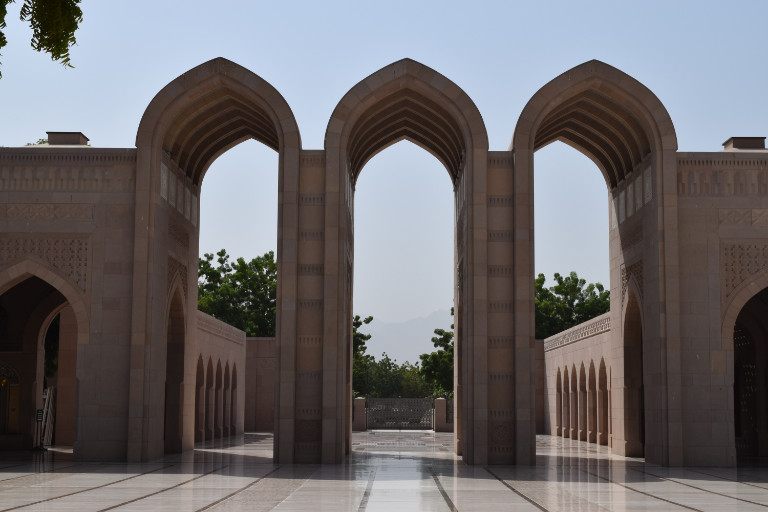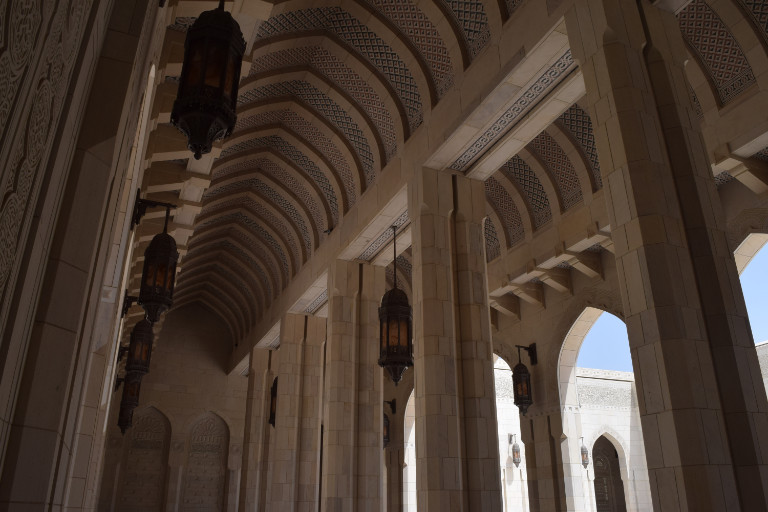 One of the most popular places in Muscat is the Sultan Qaboos Grand Mosque. Upon entering, there are many halls to visit and most will require you to remove your shoes and be placed on the space provided. Also, do take note of the time as the main hall is closed (probably for non-Muslims only) after 11am; from Saturday to Thursday.
I was glad to be able to make it into the mail hall as we were informed about its closure while we were taking pictures of its interior, within the compound area. The main hall have got beautiful chandeliers while I personally felt that it's more beautiful than the one I've seen in Abu Dhabi's Sheikh Zayed Grand Mosque.
Nevertheless, both mosques were equally awesome!
Al Alam Palace & Surroundings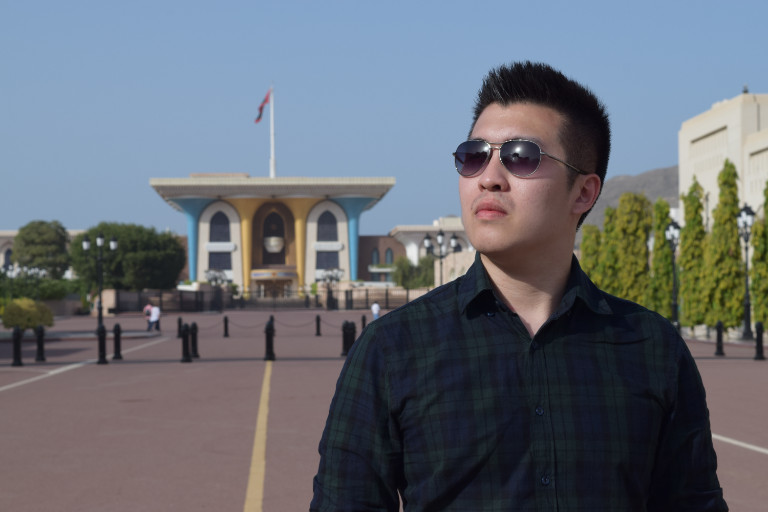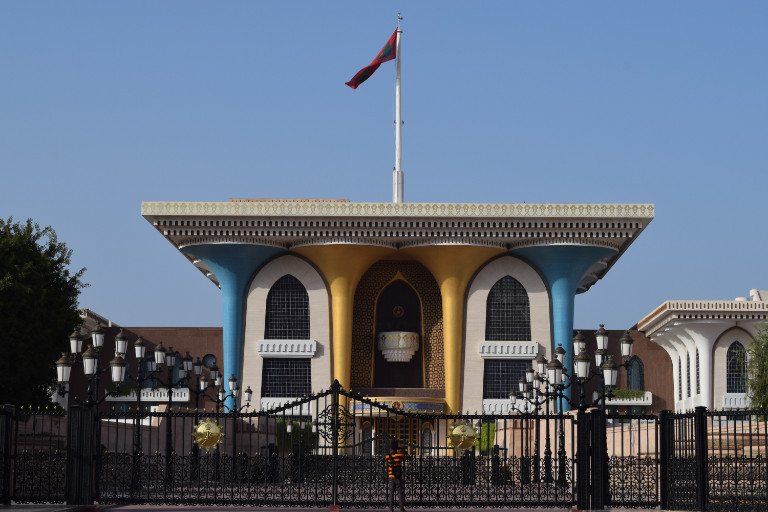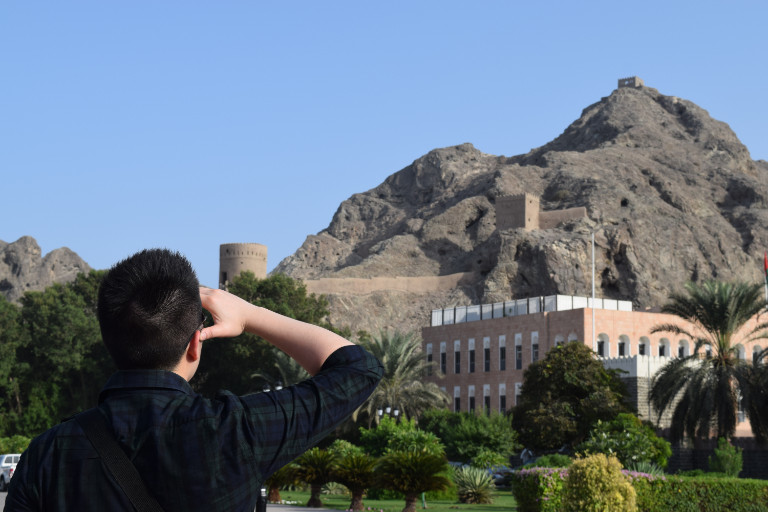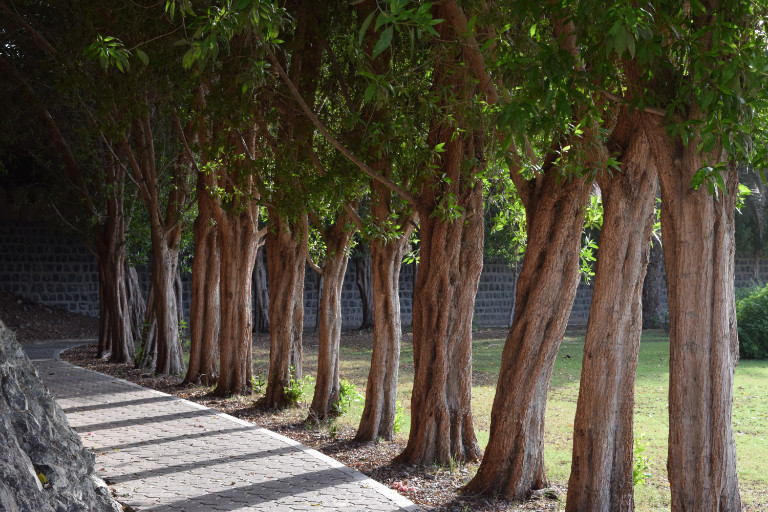 The Al Alam palace is the ceremonial palace of Sultan Qaboos it carries a history of over 200 years. Today,  the palace is normally used for official functions.
The National Museum of Oman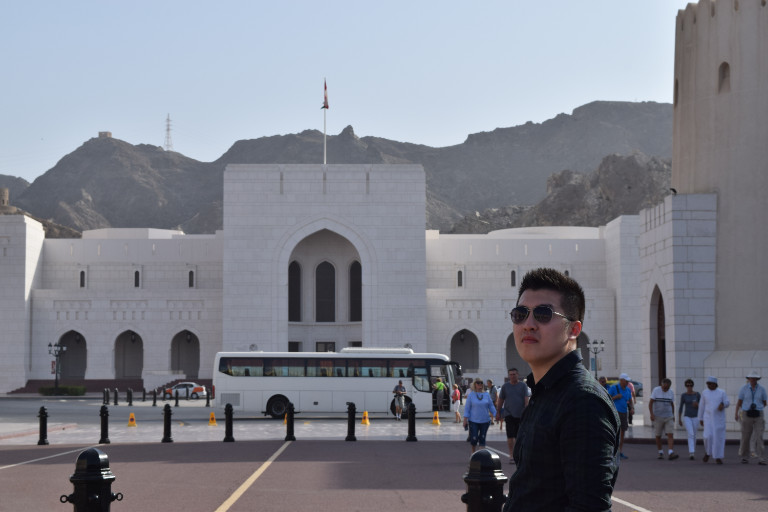 Situated on the opposite side of Al Alam Palace is the National Museum of Oman, though I didn't have the chance to enter the Museum.
Al Khor Mosque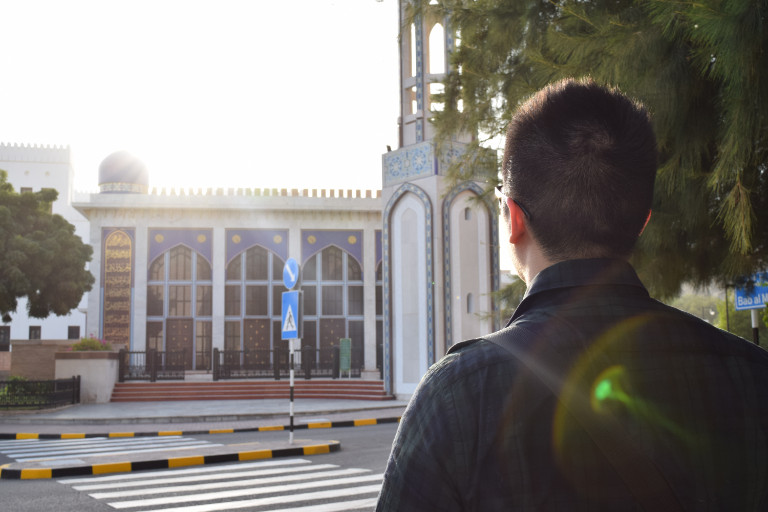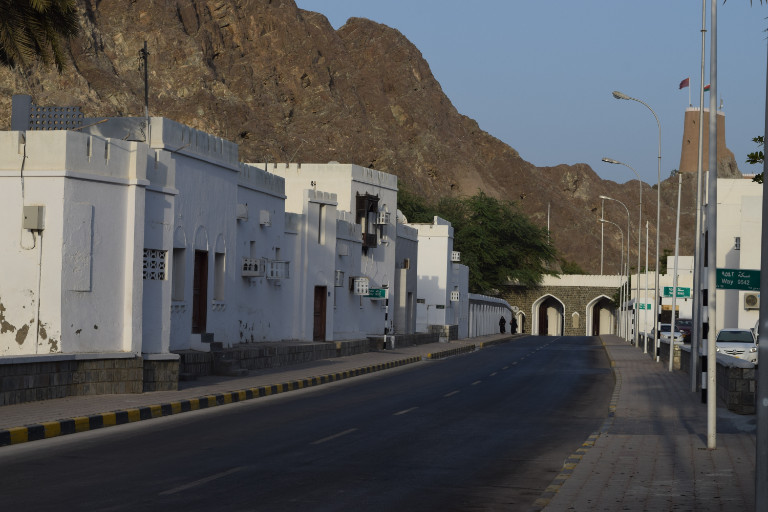 A quick stop for a beautiful snapshot of its mosque and street; undeniably filled with tranquility.
Along Al Bahri Road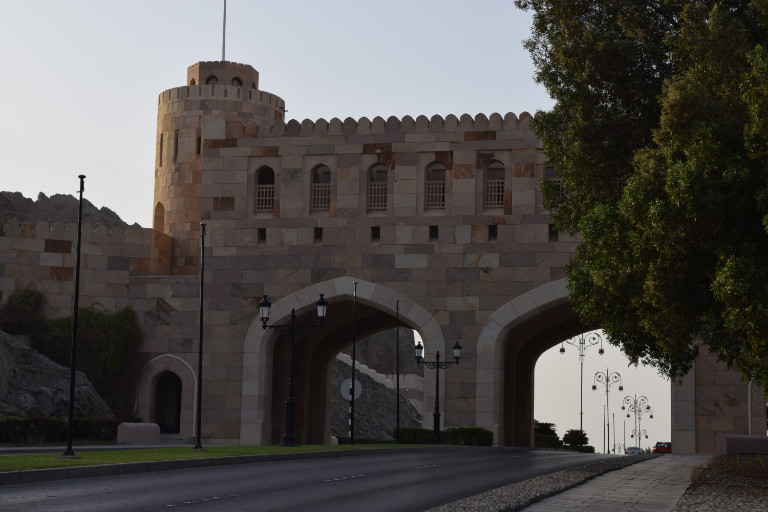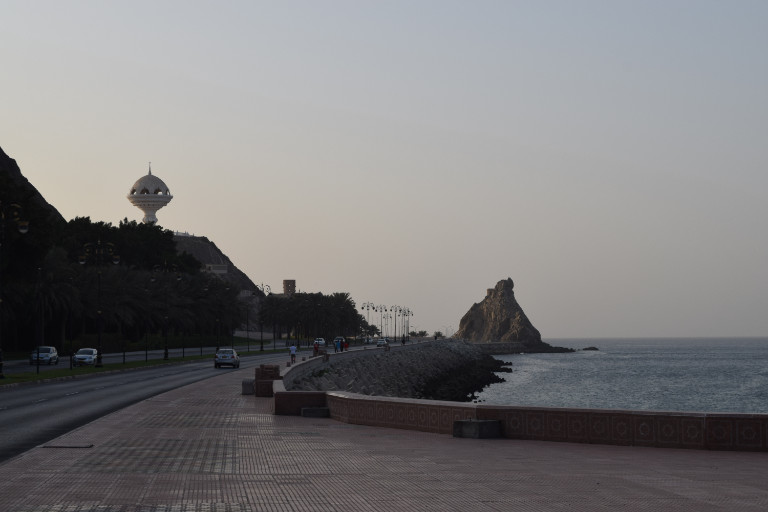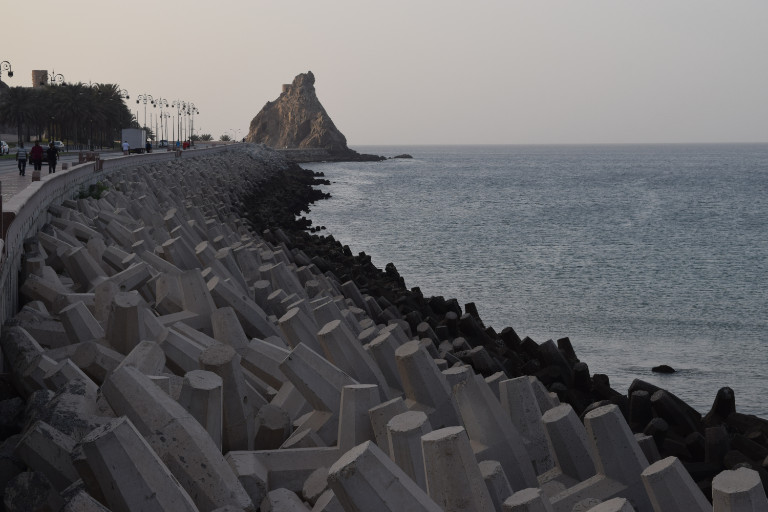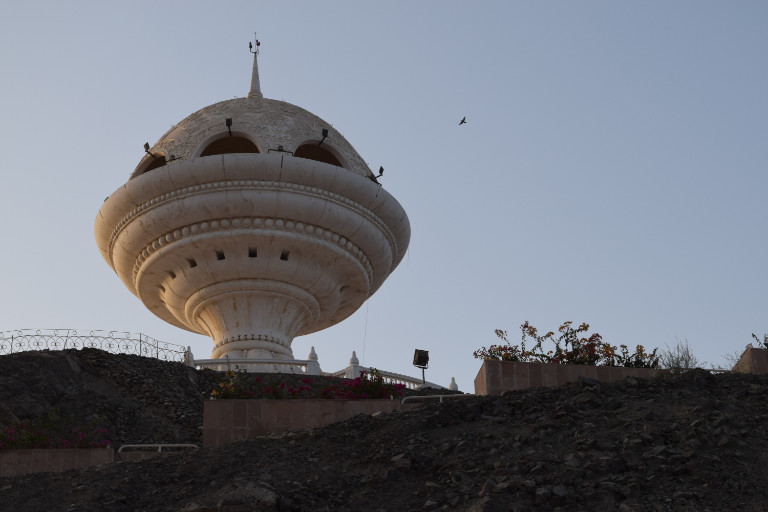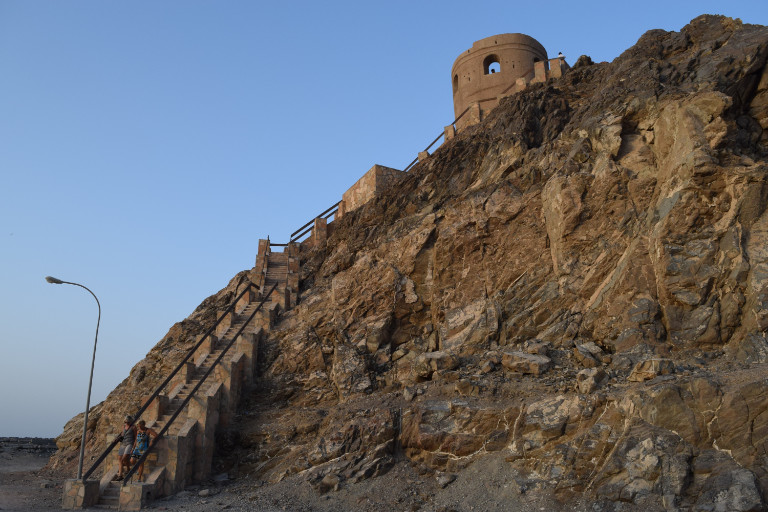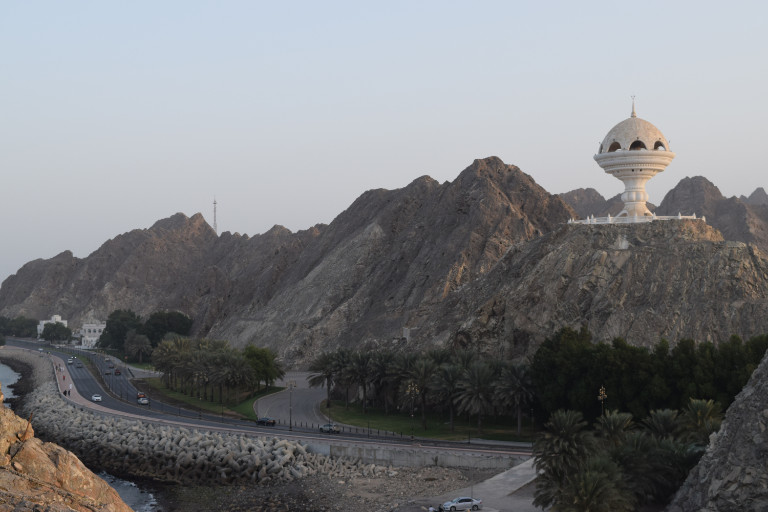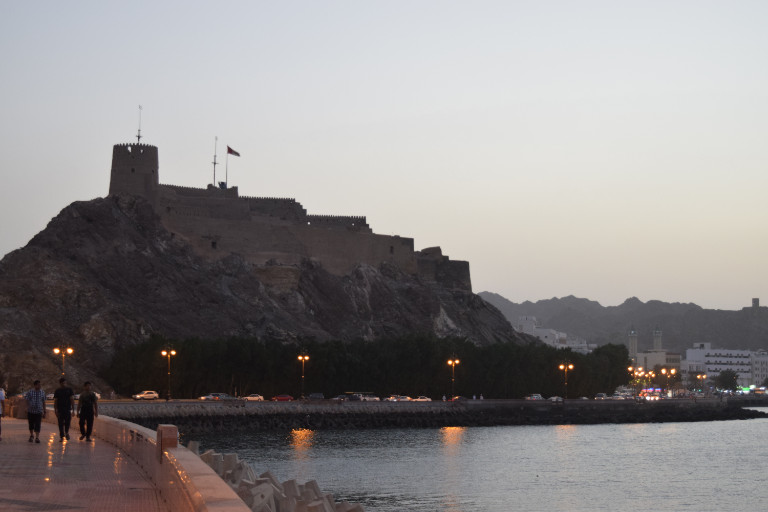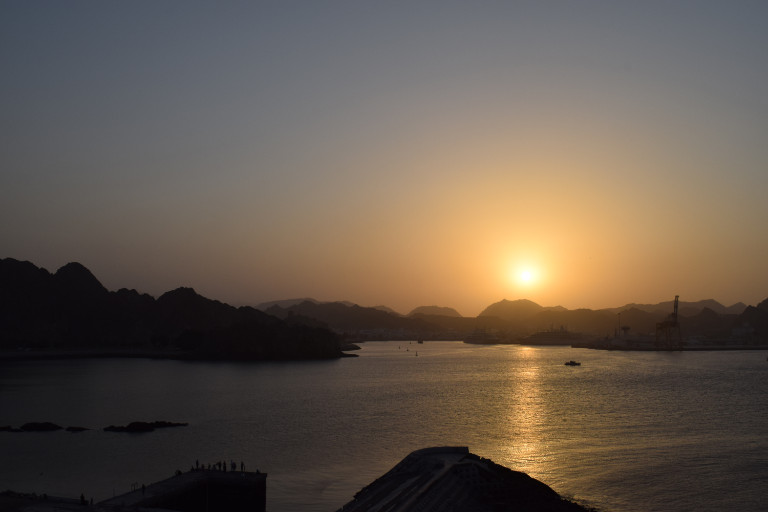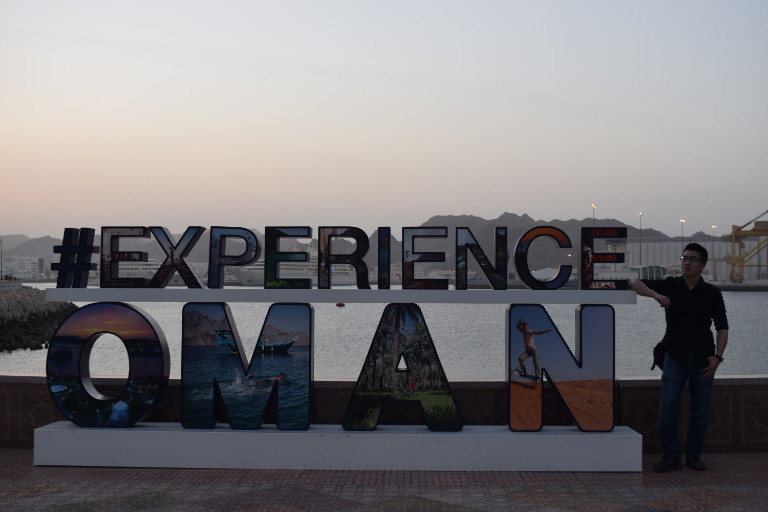 Unless you are prepared for a long stroll, you may then consider to take an evening walk along the breezy Al Bahri road (towards west direction). There are parks and monuments to visit as well while you could wait until the sun sets.
After a long stroll, I stopped by at Mutrah Souq for a break and I've had two coconut drinks!
#ExperienceOman
Mutrah Souq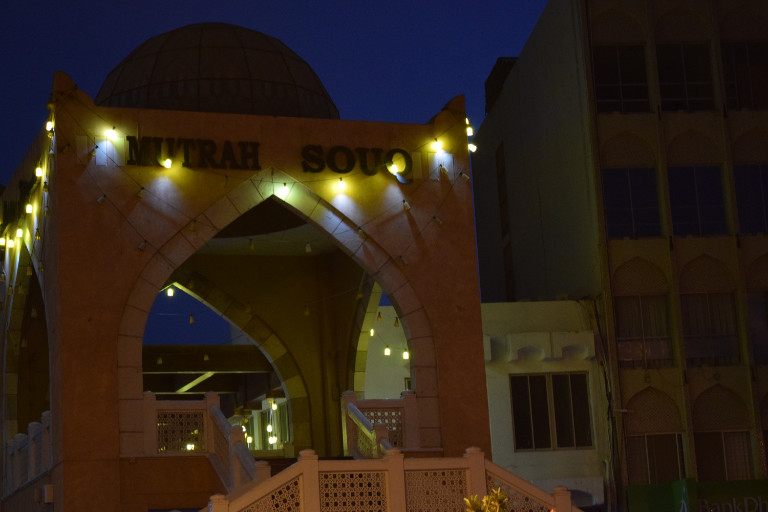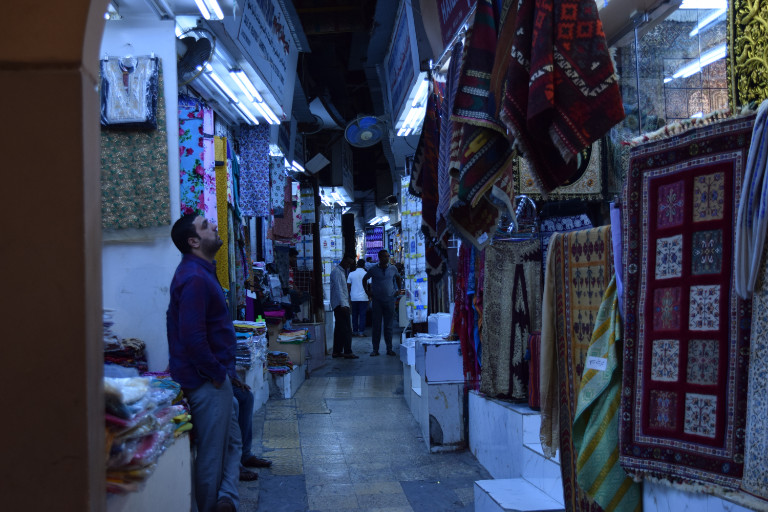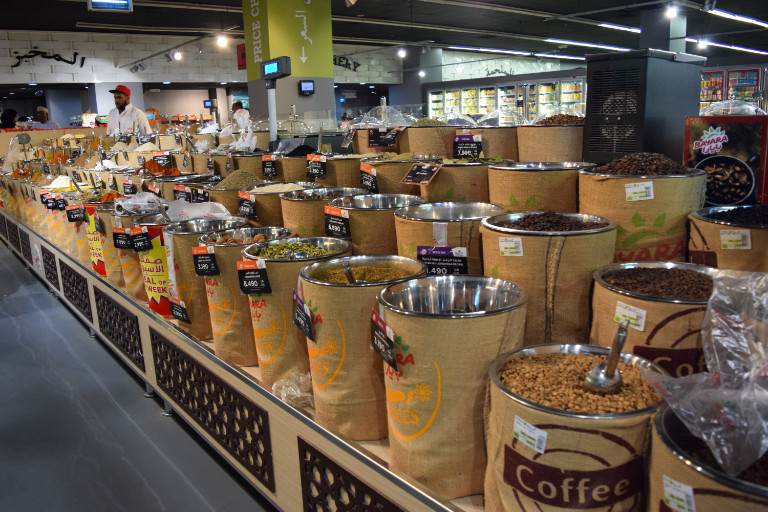 The Mutrah Souq offers a wide range of souvenirs, spices, and clothing (such as silk and scarves). If you plan of buying them, you may tend to haggle the prices down at reasonable level. Hence, you should do some survey and never be afraid to ask around.
In the Mutrah Souq, I managed to buy myself an Omani thobe and cap; which I could rarely find them in Southeast Asia. Although I didn't wear them, but it'll be good if it could be part of my backpack treasures!
---
OTHER OPTIONAL PLACES WORTH VISITING
Mutrah Fish Market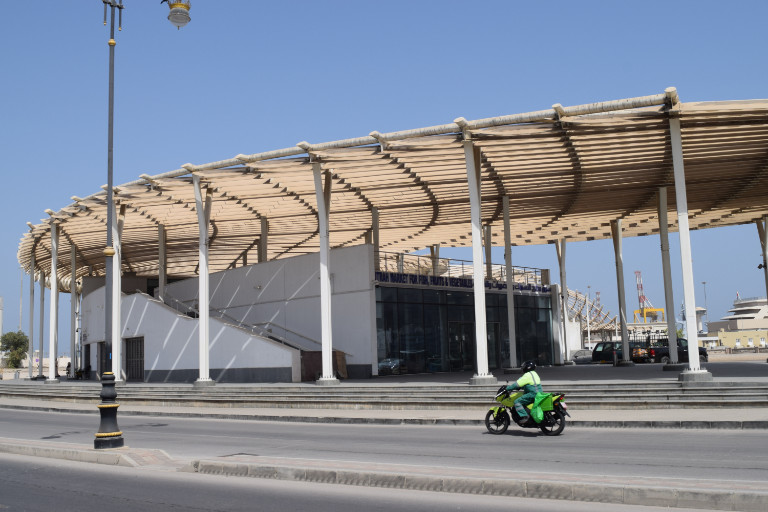 If you fancy visiting the fish market, you may consider visiting the Mutrah Fish Market that is considerably popular in Muscat. Unfortunately, it was closed during my visit on that date. Ohh, FISH!
---
FOOD AND DRINKS YOU'D LIKE TO TRY
Bait Al Luban Restaurant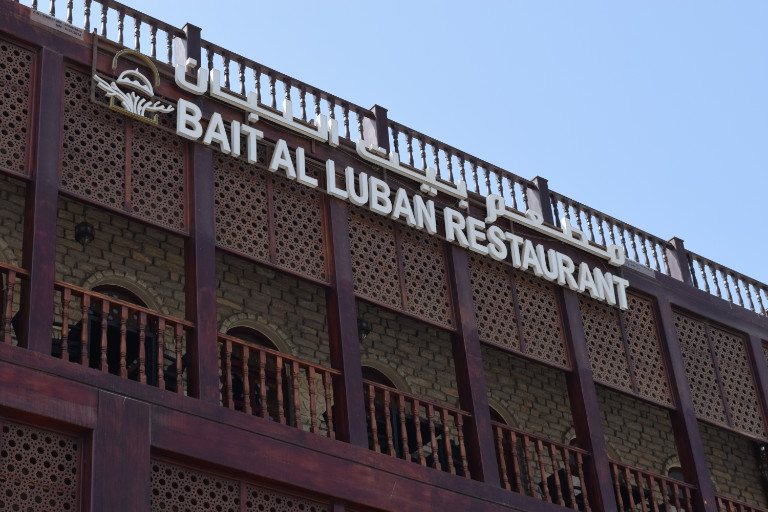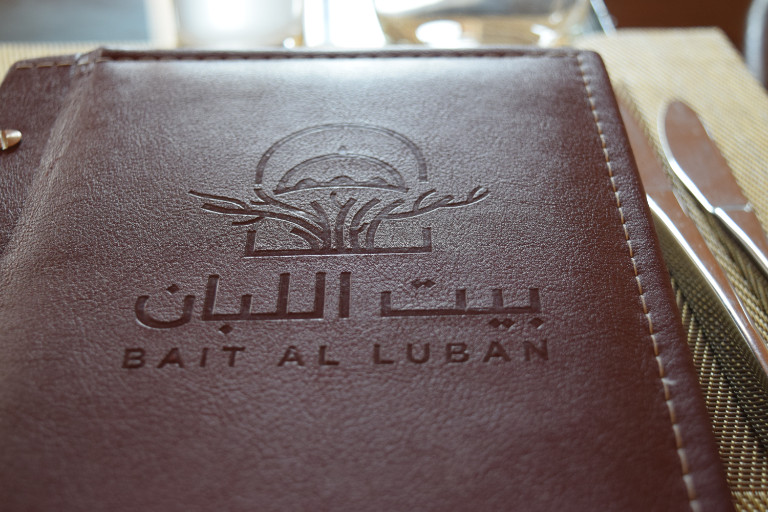 This restaurant is a no joke as food were incredibly delicious. Although its prices is on a higher end, but still worthwhile of a visit and I will certainly be back. I'll give most credit to its Shuwa dish while its meat were so tender and tasty. The interior of the restaurant were amazing and its service were superb as well.
Although the dates were served as a complimentary, they were generous enough to ask for a refill and yet they were delicious!
In summary, I ordered the following:-
Shuwa: OMR6.5;
Harees Dijaj: OMR5; and
Omani Coffee Pot (may be good for 1-2 pax): OMR2.
You may visit Bait Al Luban Restaurant – Website for more information.
Coconut @ Mutrah Souq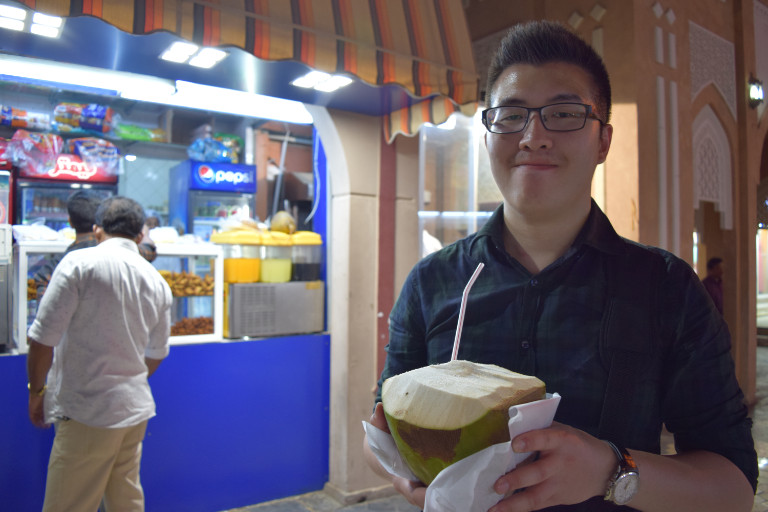 At the market, you should try the coconut water as they were so reasonably priced and tasted so good. I don't really remember how much it costs, but I guess that it was about 500 baisa.
If you don't already know, 500 baisa is half of OMR1; hence 1,000 baisa is equivalent to OMR1.
Bin Ateeq Restaurant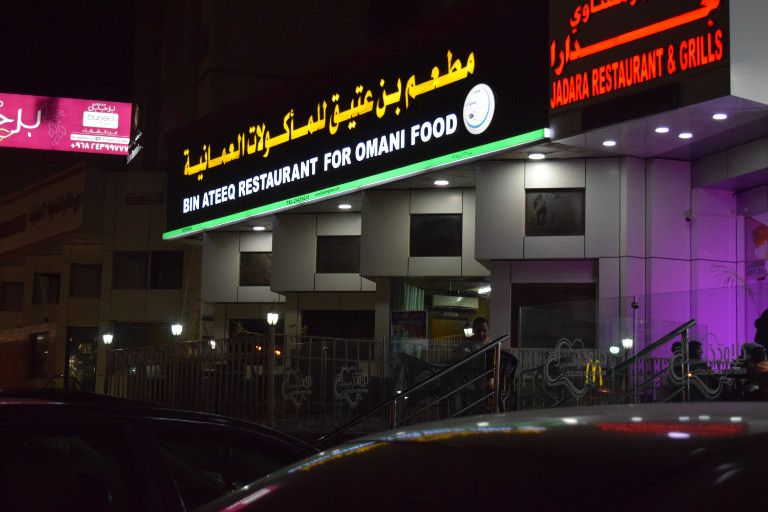 One of the locals in Muscat actually recommended this restaurant for a local Omani food. There food were averagely good; however, I find that the camel meat was a little bit tougher than expected. Probably that is how its texture should be?
Anyway, the rice portion were so generous that I felt I could feed the entire village!
---
RECOMMENDED MEANS OF TRANSPORTATION
By Foot

Going around by foot is difficult, depending where you are headed from point to another. Try to avoid doing this because you may get heatstroke during summer.
By Bus
Taking the bus may be a good option, an alternate option to taxi. However, you must be familiar with the bus network map as you may need to transit to another bus to get to certain location. One of the bus company that I travel with was Mwasalat.
I find that most Mwasalat buses that travels within the city will normally stops at Ruwi bus station, some place to remember in case you needed to change a bus that goes to another area/zone. Here is a glance of how Ruwi bus station looks like: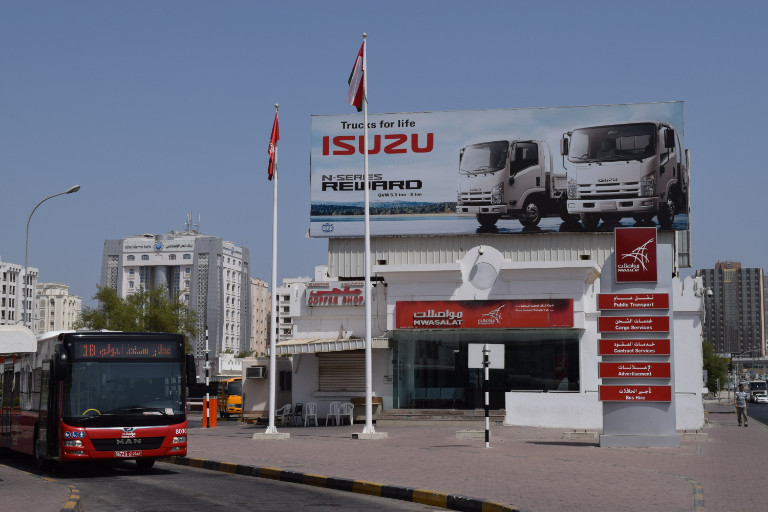 By Taxi
There are many taxis available in Muscat and it's easily to flag one down; because taxi drivers will honk at you even if they are on the opposite side of the road. Thus, creating noise pollution.
---
TYPICAL COSTS AND MONEY SAVING TIPS
Guesthouse Prices
Guesthouses and hosteling in Oman may be uncommon and a night in these places may start about OMR12 per room. Furthermore, I found that these guesthouses may be situated further away from the city centre.
Hotel Prices
Hotel rooms: Starts about OMR13 per night but a room at a 3-star hotel could possibly be about OMR18 – OMR20 at average per night for 2 persons.
Food & Drinks
Typical restaurant: An average meal could cost about OMR2 – OMR4; and
Good restaurant: Could start as high as OMR5 – OMR8 for an average meal.
Transportation
Depending on your route and the different zones you are travelling to, your fare may differ. You are expected to pay the bus driver when you board the bus, by also indicating your desired stop. Rest assured, they will be able to give you smaller notes for the change as well.
You may visit Mwasalat – City (Muscat) for more information on its bus number, route, fares and destination (by clicking on the trip's hyperlink).
I thought that driving around in Oman may be a better option; hence I booked a vehicle with Sixt car rental company, with an office in Muscat International Airport. However, I wasn't allowed to rent one as I have not carried a credit card with me; as I missed out my cards when I travelled to the middle east. In a situation like this, I was able to rent vehicles with car rental companies in Europe.
Although I totally understand why Sixt was disapproving me to rent a vehicle (may be due to future bills); I was approached by another man offering car rental services, understanding that I would only rent for a short period of time.
Here is a car that I have got (below image):
At first, I was sceptical about renting a car from a stranger, but well, it's all about the experience you don't want to let go in Oman. Thereafter, I found that the man was with a car rental company, that is Sail of Light Trading – Safari Rent a Car through the rental agremeent. Sounds shady huh?
Overall, the experience were good while the condition of the vehicle were average; although they were honest with the scratches and bumps that the car had and being drawn on the car rental agreement. There are some unusual procedures to follow before exiting the car park too.
The car rental (Toyota Yaris) costs the following rates:-
OMR14 per day; and
200km limit per day; and an additional 50 baisa per km.
Although I returned the vehicle with more fuel when I first borrowed, I asked for a slight discount and they approved it as well.
From Dubai (U.A.E.) to Muscat (Oman); and vice versa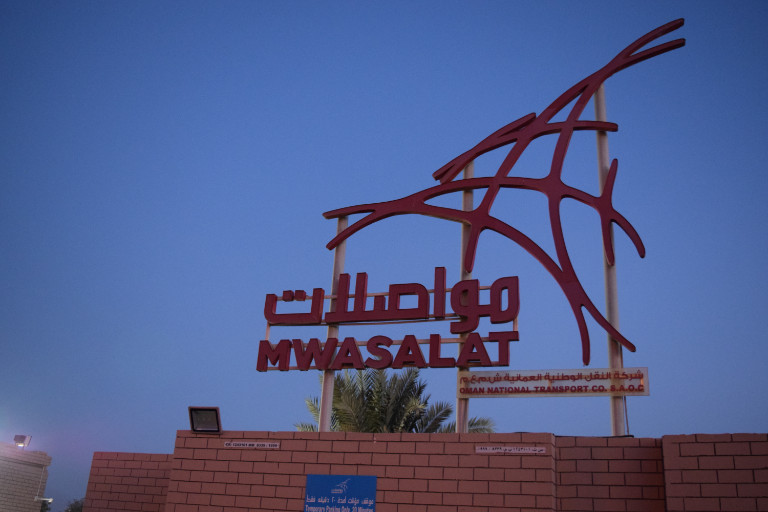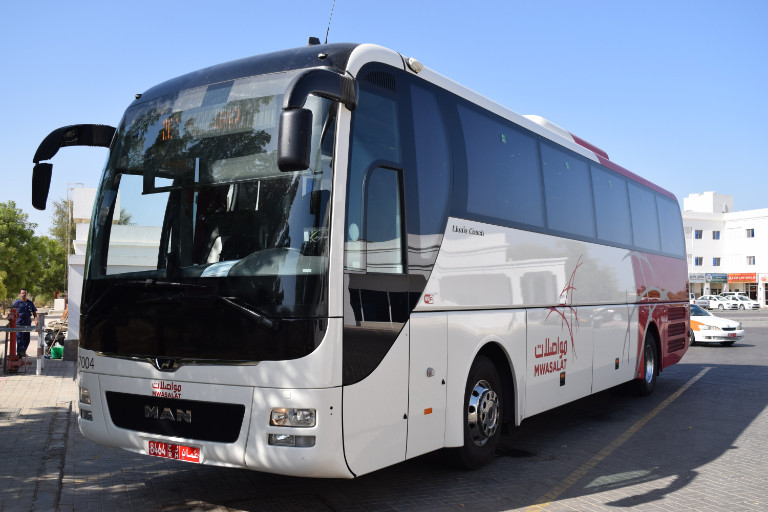 One of the cheapest way of getting to Muscat from the United Arab Emirates is via Mwasalat (intercity) bus that departs from ONTC (or Dubai Mwasalat Office) and will arrive at Muscat's Azaiba Station (no longer in Ruwi).
The bus journey takes about 6 hours ride; if the traffic and its immigration boarders goes on smoothly.
You may visit Mwasalat – Intercity (Outside Muscat) for more information on its bus number, route, fares and destination (by clicking on the trip's hyperlink).
Note: The way how passengers' bags were checked at Oman's border were done through sniffer dogs.
Muscat International Airport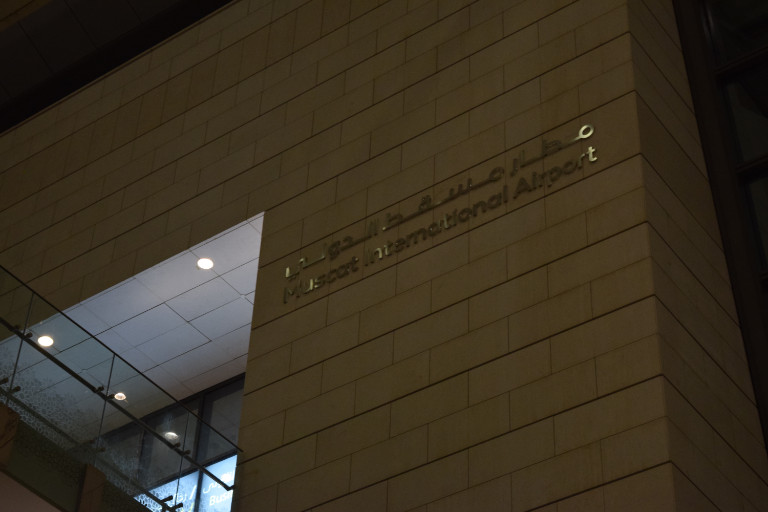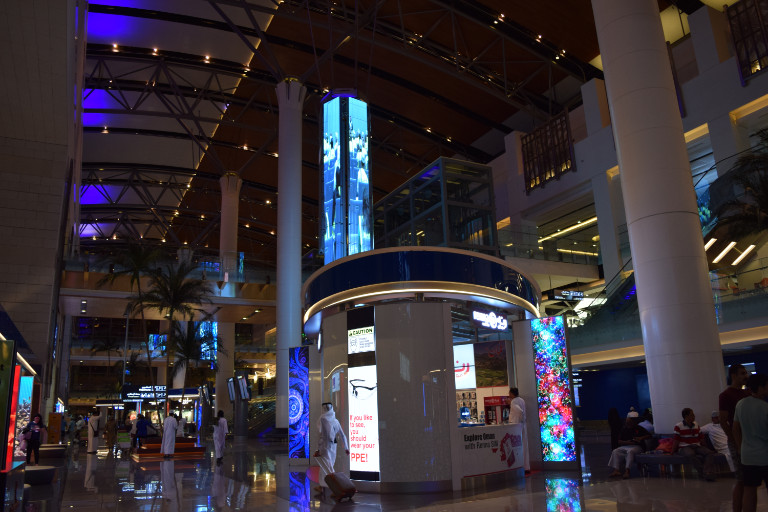 At this point of time, Muscat's International Airport is newly built and all operations were moved here. Many have said that this new airport is so far better than the previous one and I personally felt like its close to meeting its international standard.
If you ever had the chance, you may give this airport a chance!
Immigration Fees
If you are travelling to Oman from Dubai via Hatta Border (most common route by buses), you ought to pay an exit fee to the officer of the United Arab Emirates with the following currency options/method as at October 2018:-
AED35.25 (cash) or AED35.90 (card);
EUR10 (cash);
USD10 (cash);
OMR4 (cash); or
SAR37 (Saudi Riyal).
Admission Fares
I have not incurred any admission fares in Muscat, depending on your interest.
---
Copyright © | Aspen See
Disclaimer: All the information and prices (as at October 2018) provided on this website are based solely on experience and you agree that you use such information entirely at your own discretion and will.