Jebel Shams is a mountain located in northeastern Oman, near to the town of Al Hamra. If you plan of getting to Jebel Shams by yourself, I recommend driving a 4×4 vehicle and it can be really costly if you take a tour instead.
The journey takes about 3 hours 30 minutes (about 250km) drive away from Muscat, the capital city of Oman. By doing so, you may first choose to stop at Nizwa and the town of Al Hamra for a stroll and souvenir shopping, followed by a lunch break thereafter.
---
THE HIGHEST MOUNTAINS IN OMAN!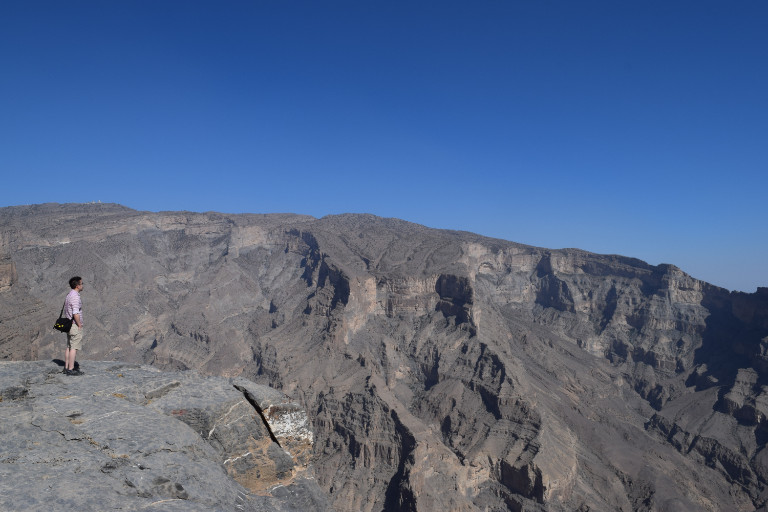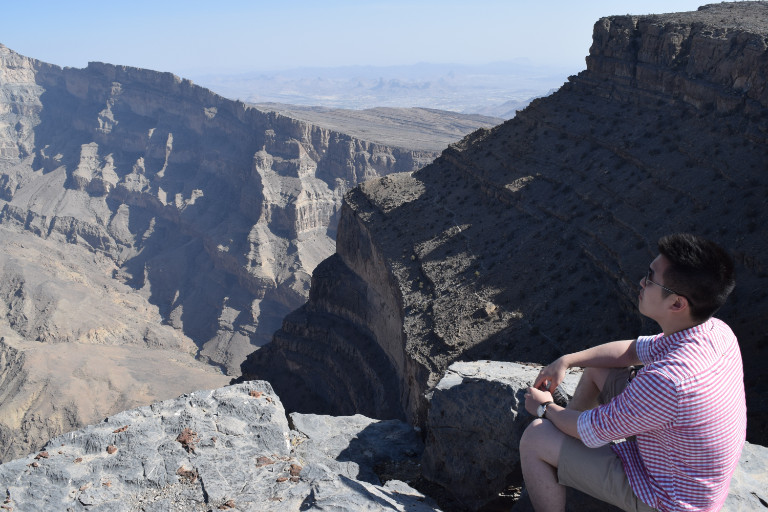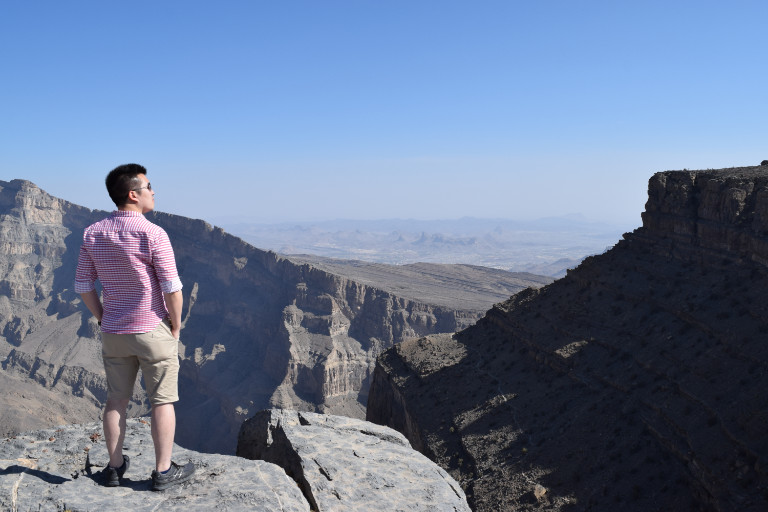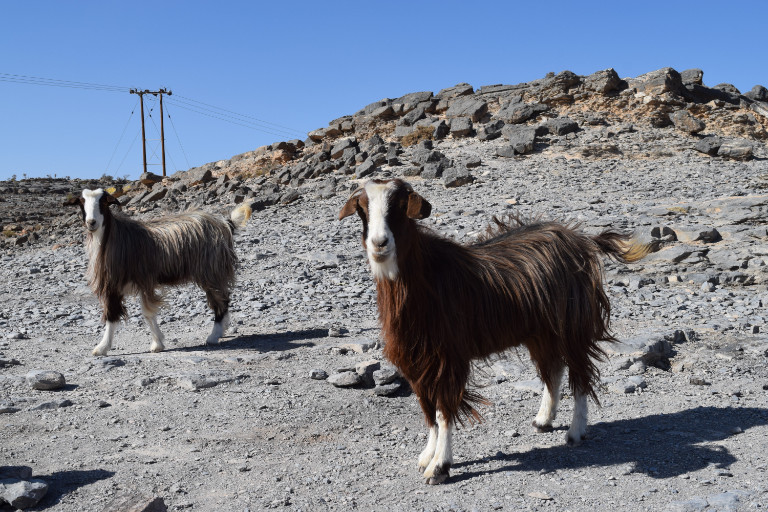 Yes, the Jebel Shams is undoubtedly a destination to visit, being the highest mountains (about 3,028m) in Oman. However, you may only drive to the second highest summit (about 2,997m) that will accessible to the public while the highest point of its mountain is a restricted area, occupied by a military base.
Though visiting Jebel Shams could tempt you by taking many cool and awesome photos, but you ought to be careful if you are sitting on the ledge of the cliff! Also, you will see some goats on the summit and that made me wonder how!
---
DRIVING EXPERIENCE & WHAT IF YOU TAKE A TOUR?

Driving up to Jebel Shams is fairly straight forward and you got to be very alert of the route that you are taking. Driving carefully is vital and a mistake could cause your vehicle to drive off the cliff/mountain. You certainly don't want that to happen.
Of course, there are people who don't drive and may not risk driving a 4×4 vehicle to Jebel Shams. Hence, taking a tour to the Jebel Shams may be a good idea to sit back and relax, but can be really costly. My understanding that a tour company will normally charge depending on a number of persons in a vehicle; hence more headcounts will result in a cheaper cost per head. For instance, the 8-hours tour to Nizwa and Jebel Shams will costs the following:-
1 pax: US$289;
2 pax: US$184 per person;
3 pax: US$130 per person; and
4 pax: US$104 per person.
If you are travelling alone and is planning to visit the Jebel Shams on a particular date, you may also try contacting/emailing the tour company to check if there are any other bookings made by other person or parties/groups. By doing this, the tour company may be able to check with the other person or parties/group to see if they will accept you in their tour; so that all persons will save on its tour costs!
---
Copyright © | Aspen See
Disclaimer: All the information and prices (as at October 2018) provided on this website are based solely on experience and you agree that you use such information entirely at your own discretion and will.