Bimmah Sinkhole is structurally a sinkhole and its lake are of turquoise waters; situated just about 600 metres away from the sea and about 125km drive away from Muscat, the capital of Oman.
Entirely, it took me a day-trip out from Muscat, which includes itinerary to the Bimmah Sinkhole in Dibab, followed by Wadi Ash Shab in Tiwi located just another 45km away! If you can drive, this is the best option compared to taking a tour which may be really costly.
---
THE "HOLE" YOU CANNOT RESIST!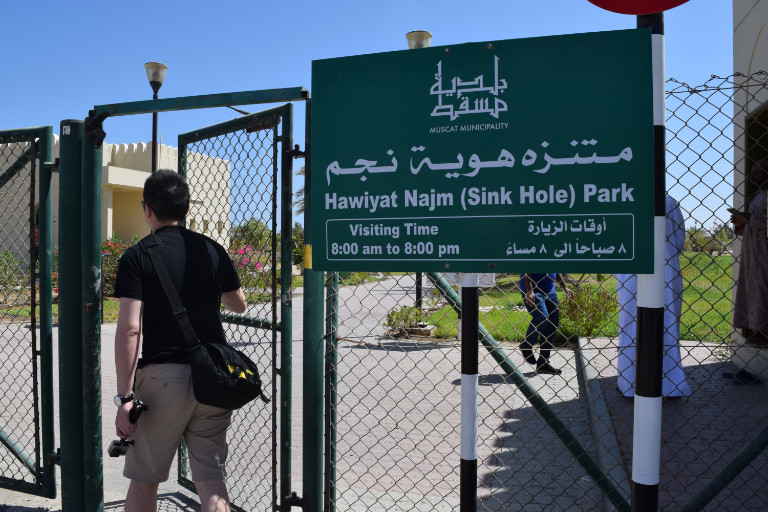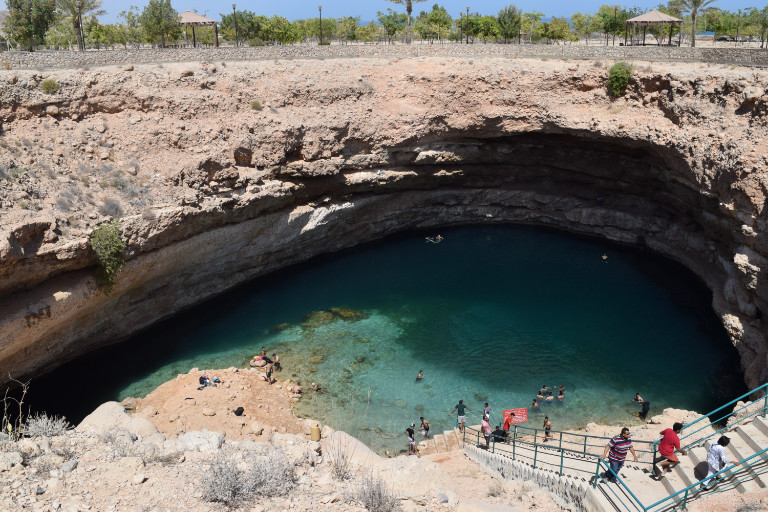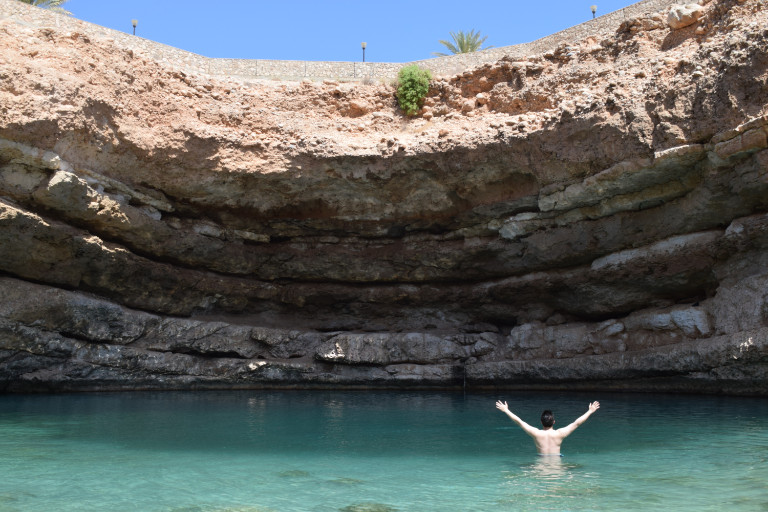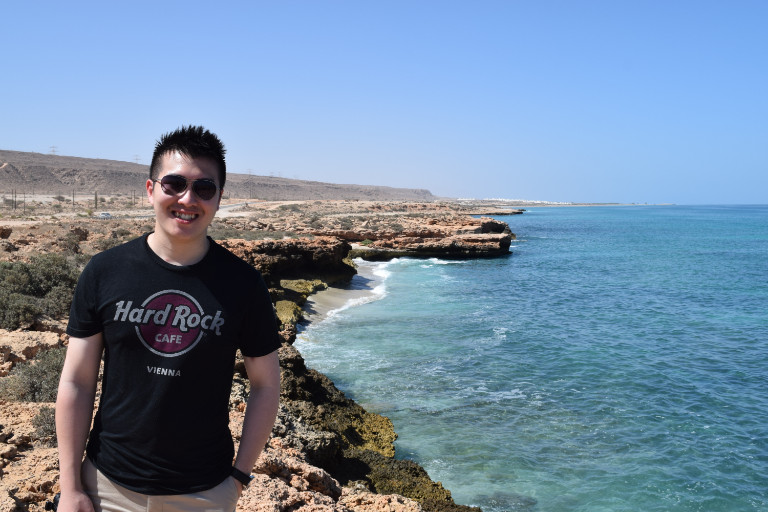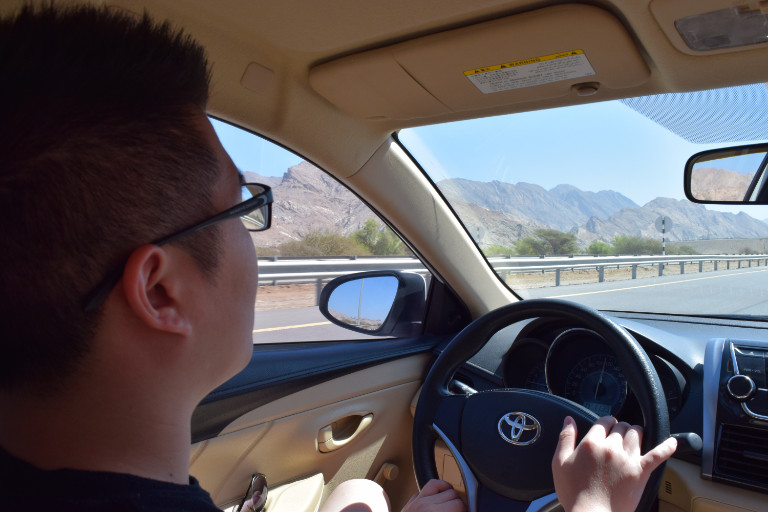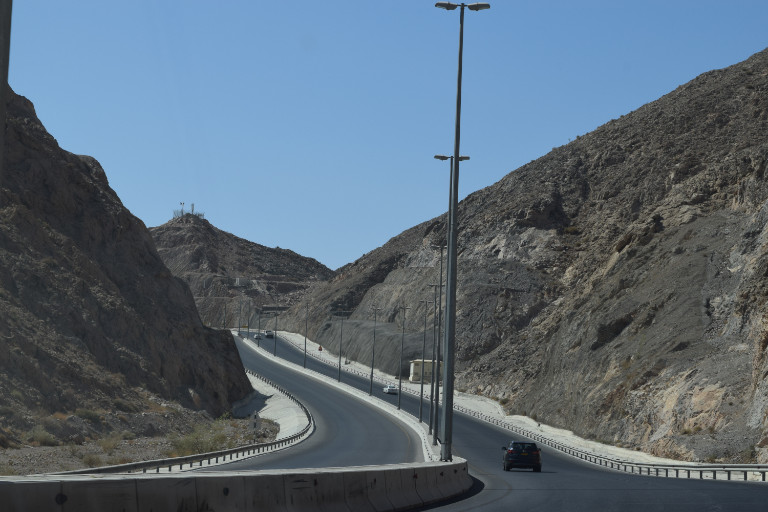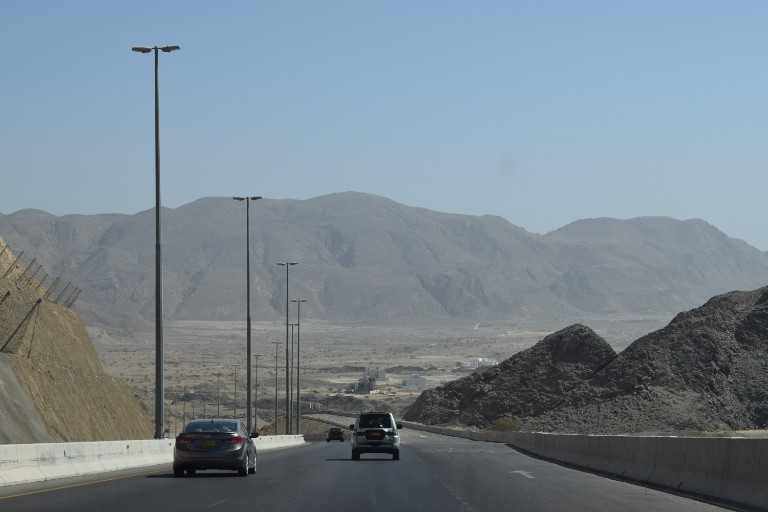 First thing's first, don't visit the Bimmah Sinkhole without a swimsuit/wear or you'll merely missed dipping in the lake of turquoise waters with nibble fishes. Yes, you hear me right, you'll have free and unlimited spa treatment; thanks to the nibble fishes.
You may also climb on the side edges of the rock with a ready rope before jumping into the lake; though one crazy fellow actually jumped from the top of the ledge (above ground level) which can be dangerous and not advisable.
Parking spaces are available and I have not paid any admission fare during my visit to the Bimmah Sinkhole in October; hence, I couldn't resist getting into the hole due to the heat out there. There are toilets provided as well, where you could get yourself cleaned up and changed.
---
Copyright © | Aspen See
Disclaimer: All the information and prices (as at October 2018) provided on this website are based solely on experience and you agree that you use such information entirely at your own discretion and will.