Abu Dhabi is the capital city of the United Arab Emirates and it is located about an hour and 30 minutes to 2 hours away by car/bus from Dubai.
Although Abu Dhabi may not be as ultramodern nor having more things to do compared to Dubai, I'd still suggest to spend at least a couple of days in Abu Dhabi to visit some of its iconic and historical landmarks. Similarly to Dubai, people here are friendly and you can also find many foreign labors that works here as well.
---
PLACES TO VISIT AND THINGS TO DO IN ABU DHABI

Sheikh Zayed Grand Mosque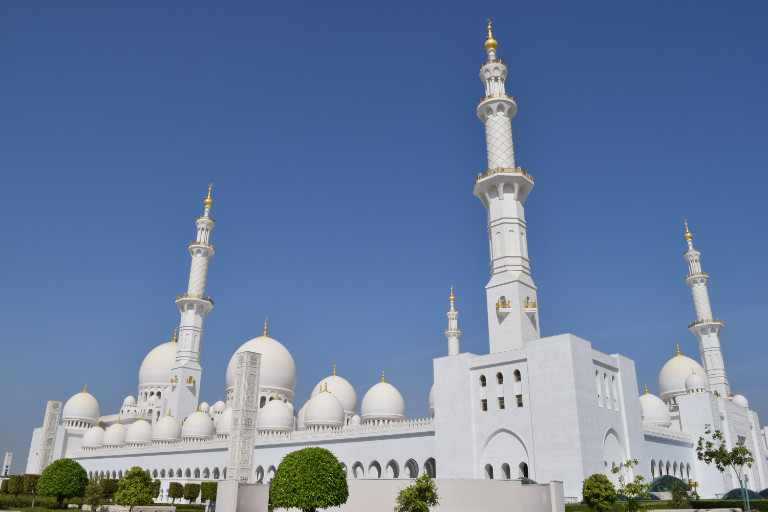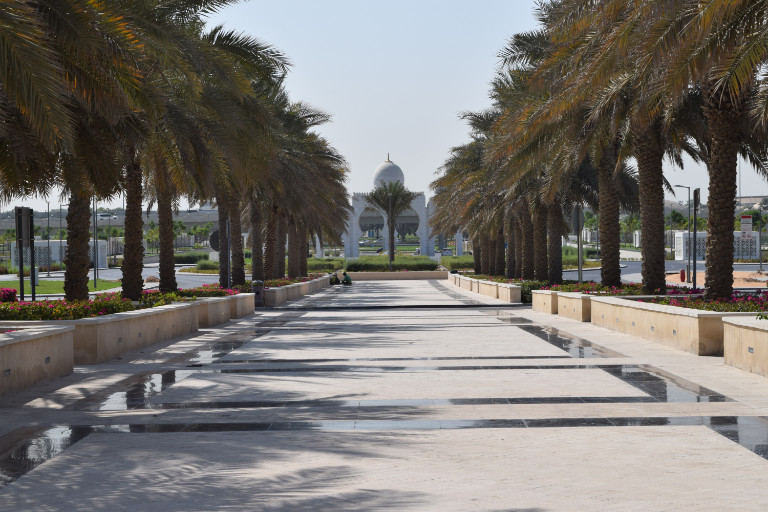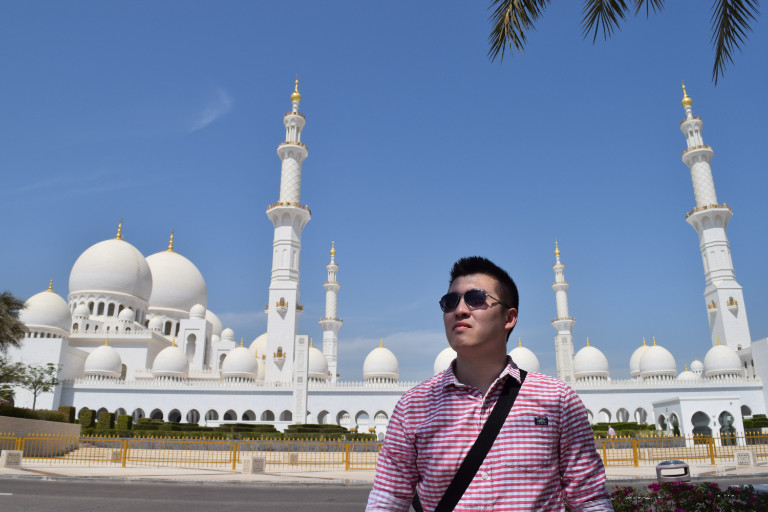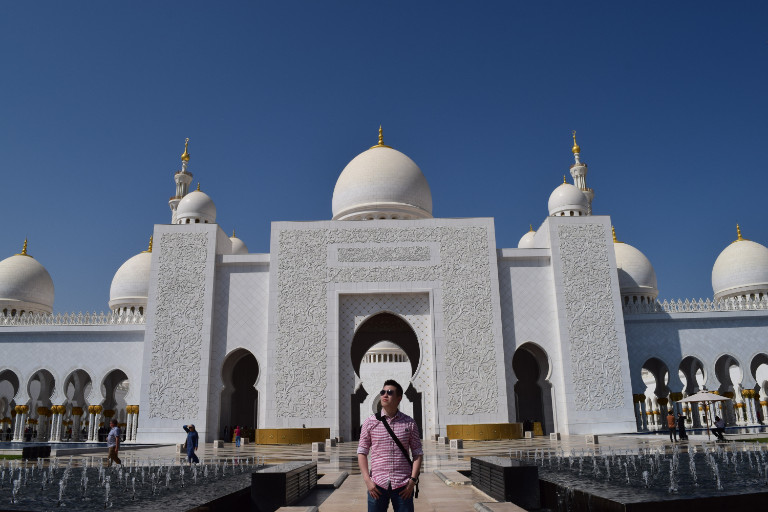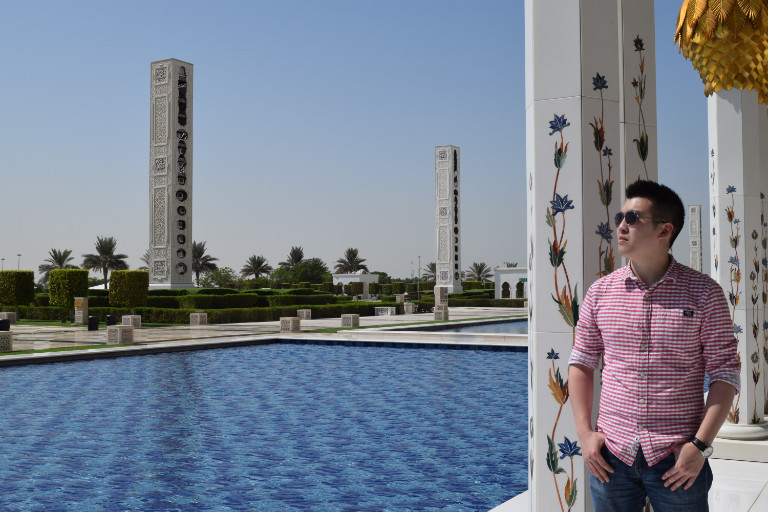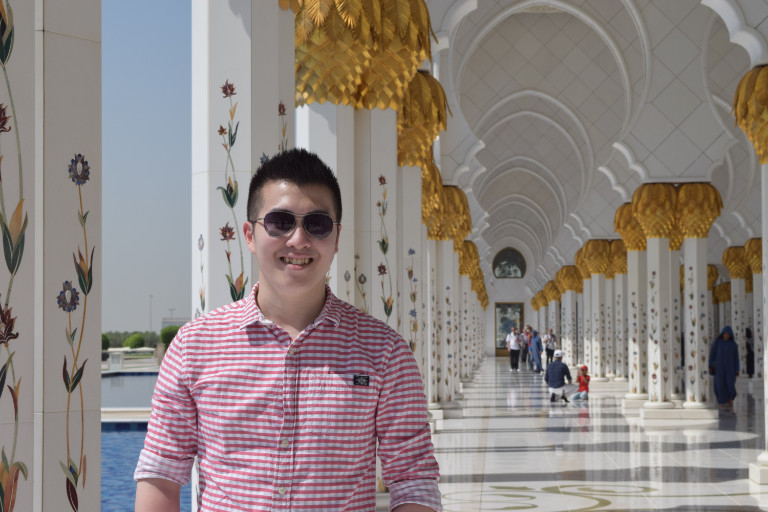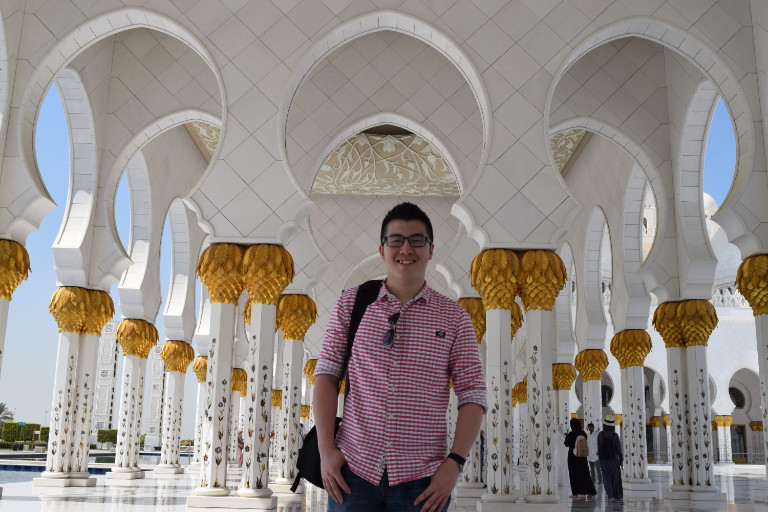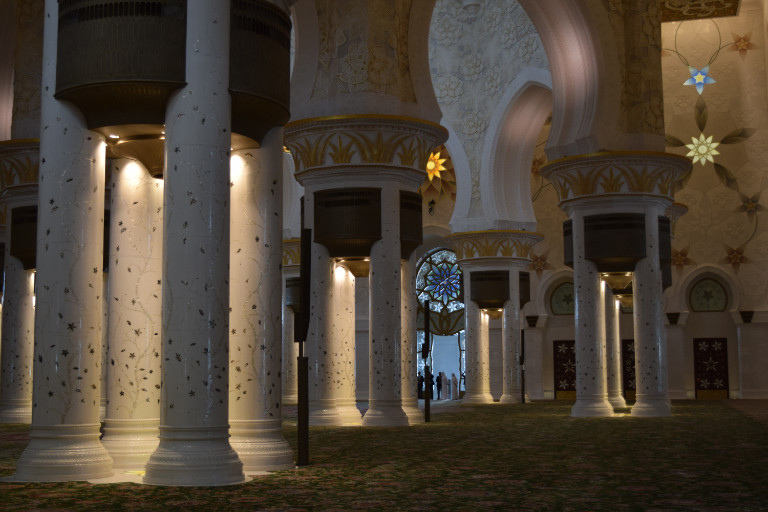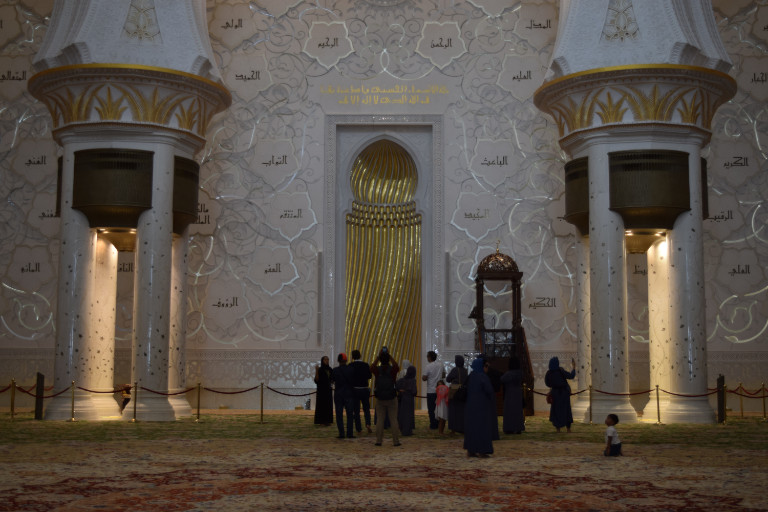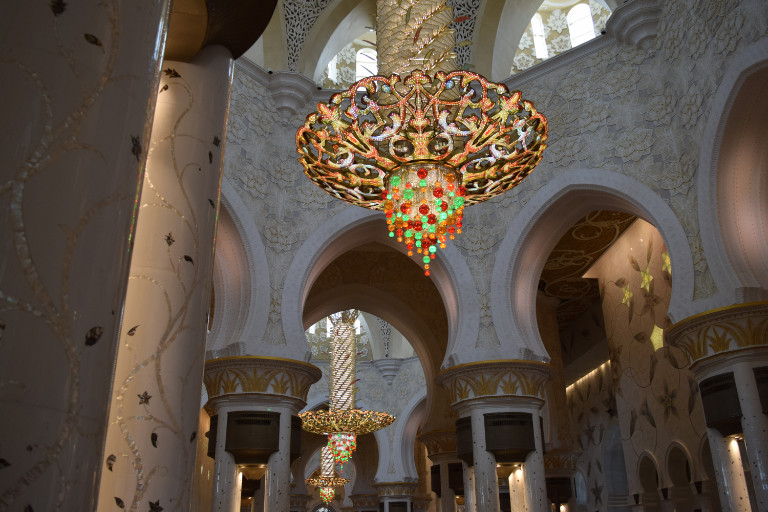 One of Abu Dhabi's iconic landmark is the Sheikh Zayed Grand Mosque and it should not be missed! In the Grand Mosque, it has a complimentary one hour guided tour at 10am, 11am, and 5pm for Sundays to Thursdays; and 10am, 11am, 2pm, 5pm, and 7pm for Saturdays (subject to changes).
Admission is free and you ought to dress appropriately before entering the Grand Mosque.  No transparent (see through) clothing; no shorts and skirts; no sleeveless shirts; no clothing with profanity; no tight clothing; no swimwear; and no beachwear for any persons visiting the Grand Mosque. Click here to see the illustrative dress code from its official website. However, robes were also provided for women just in case they were not dressed properly before entering the Grand Mosque.
You may visit Sheikh Zayed G. M. – WebsiteSheikh Zayed G. M. – Website for more information on its operating hours, dress code, and others.
Etihad Towers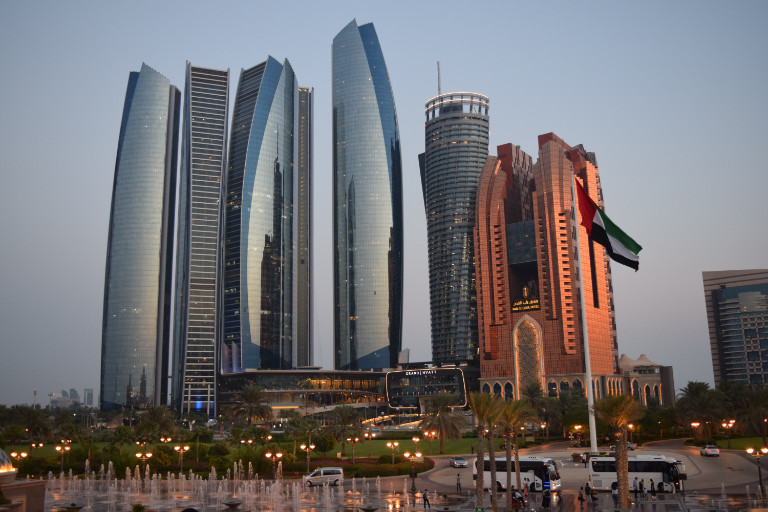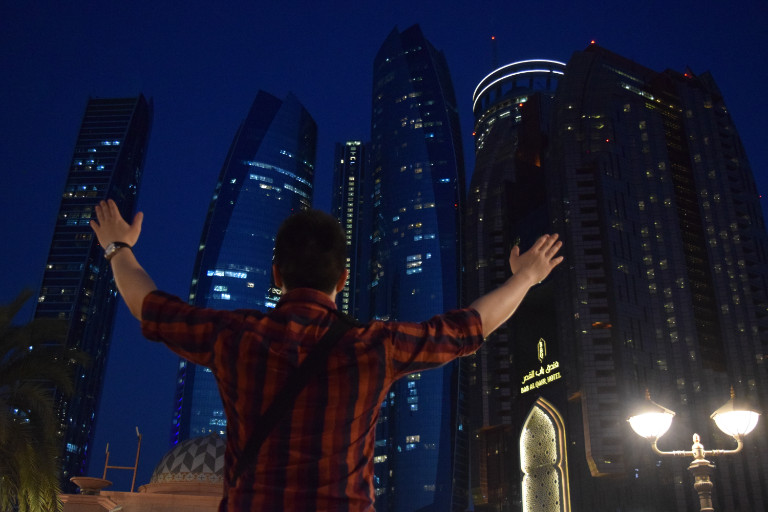 If you're a fan of the Fast and the Furious movies, you ought to know the Etihad Towers from the popular scene of its sport car came crashing from one tower to another. Nevertheless, you may choose to stop for a high tea "on the top of the world" at the observation deck located inside tower 2, level 74.
The entrance fee is AED95 per person and a credit voucher of AED55 is attached to the entrance fee and can be redeemed on the day of your visit.
You may visit Etihad Towers – Observation Deck for more information.
Emirates Palace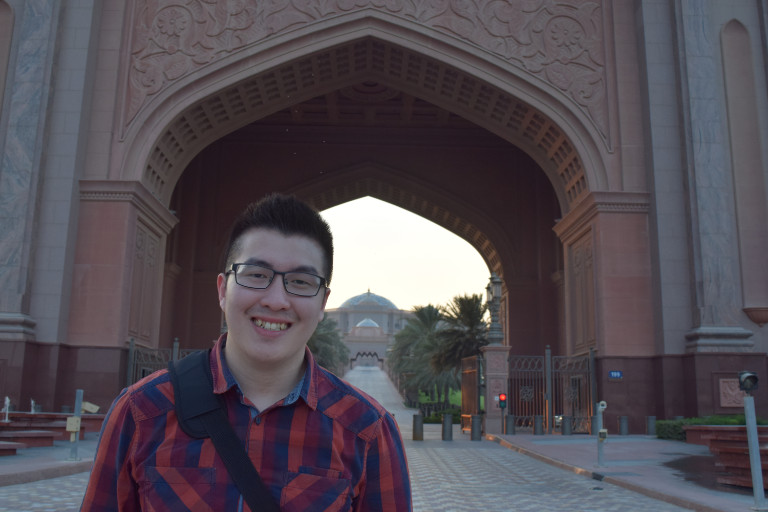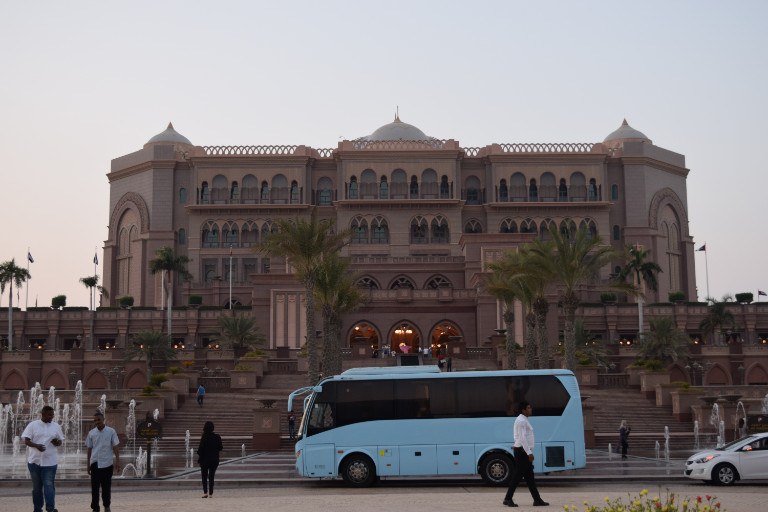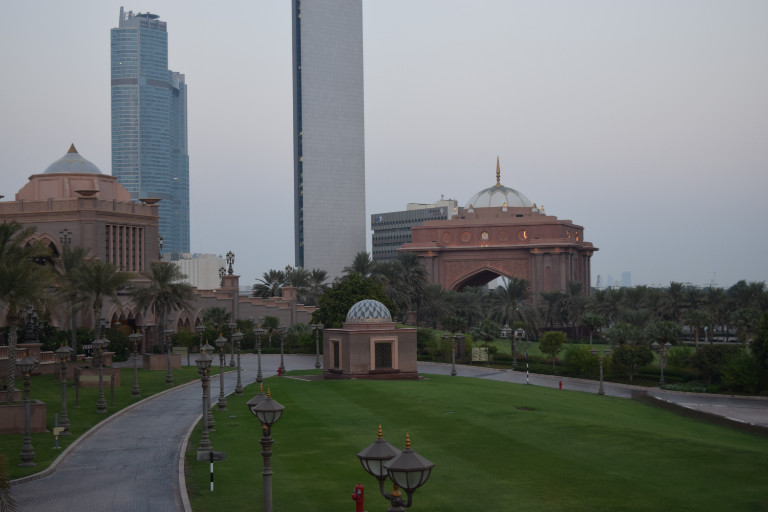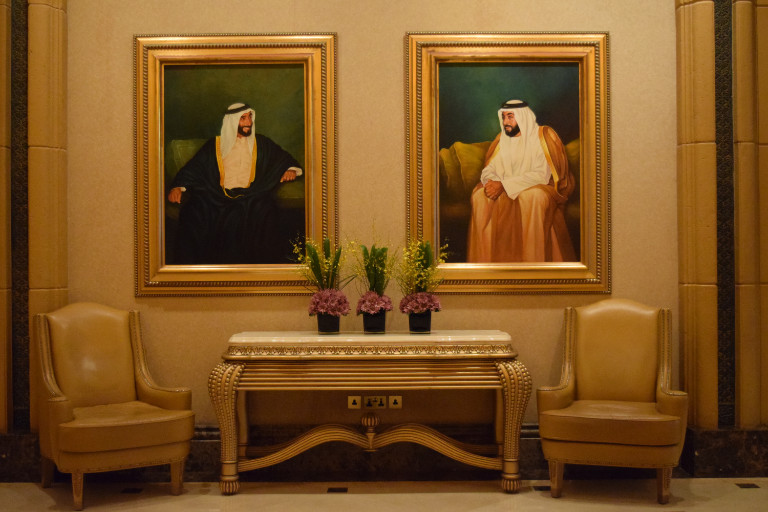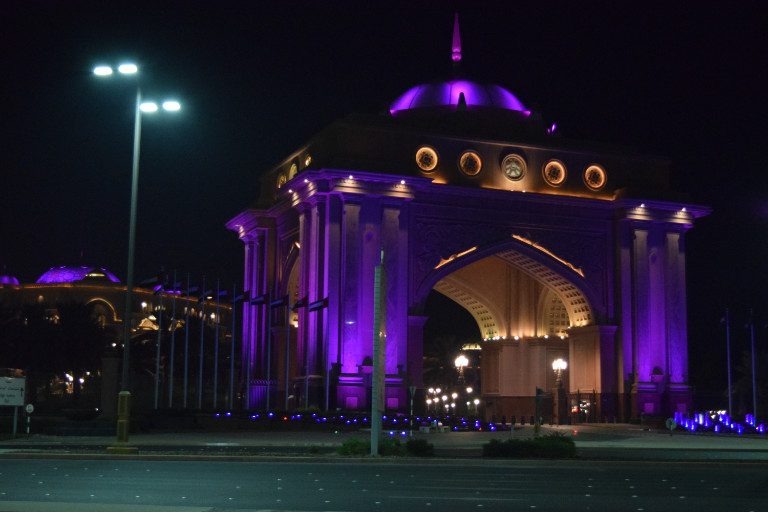 Located really close to the Etihad Towers is the Emirates Palace. To get into the Emirates Palace, you got to dress properly as it is observed by security guards at the front gate; unless you are a guest at the Emirates Palace!
For instance, please refrain from wearing shorts, flip flops, open shoes, or any other skin-exposing garment. If you are afraid of the heat (before visiting the palace), you may always keep a spare in your bag and you can put them on later.
You don't expect to come all the way to the Emirates Palace and be denied entry correct?
Marina Mall & Marina Eye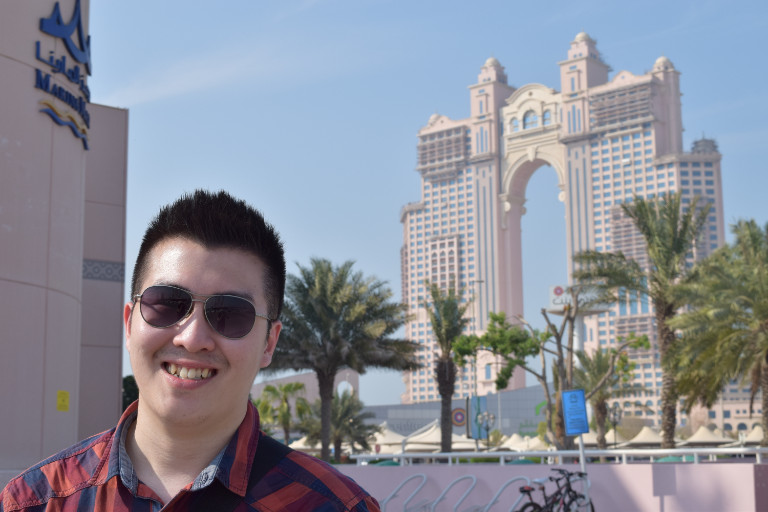 Located not too far from the Etihad Towers (by bus) is the Marina Mall, being one of the biggest mall in Abu Dhabi.
If you are heading to the Etihad Towers or Emirates Palace from the Marina Mall, you may take bus no. 34 (subject to changes) only if it is headed to the Etihad Towers or Emirates Palace direction; or otherwise, you will be headed to the opposite direction. Hence, please check with the bus driver as the time of arrival as specified on the timetable may be inaccurate.
---
OUTDOOR ACTIVITIES WORTH DOING

Abu Dhabi Evening Desert Safari (4WD) with Desert Rose Tourism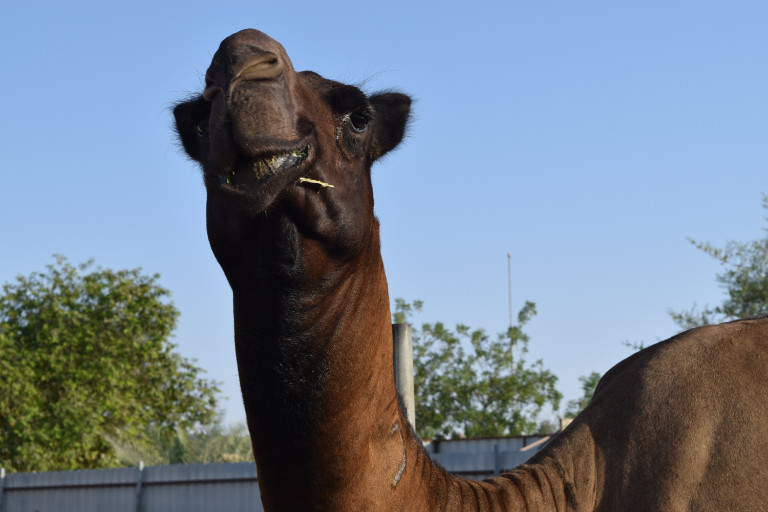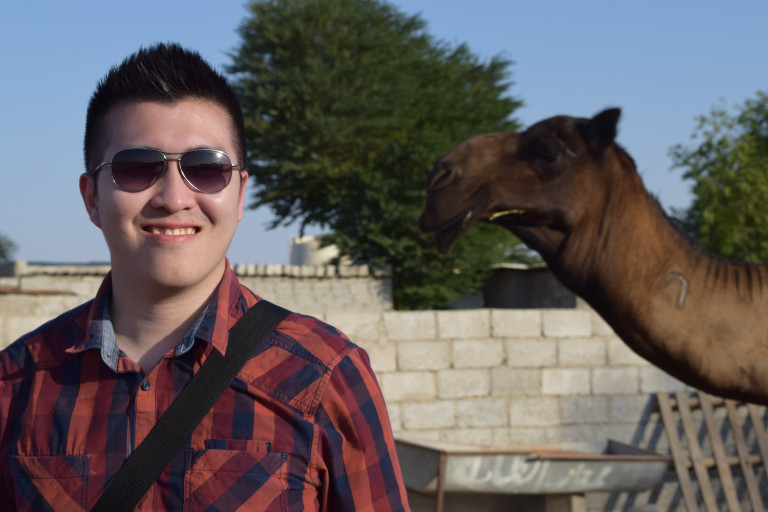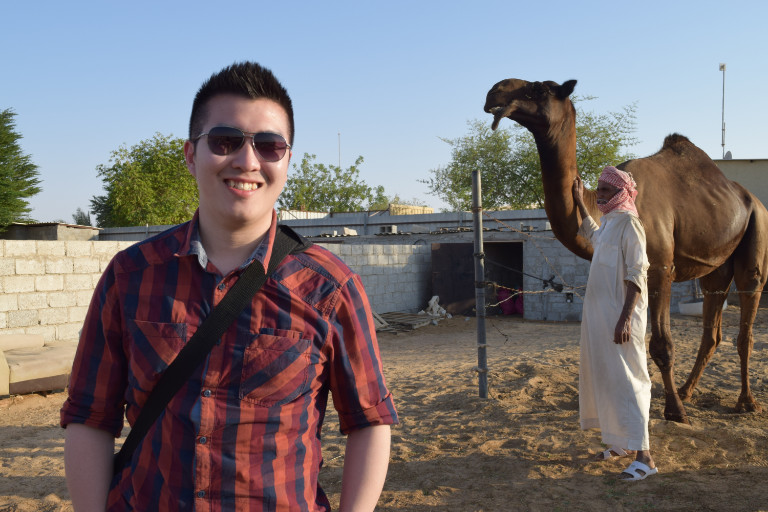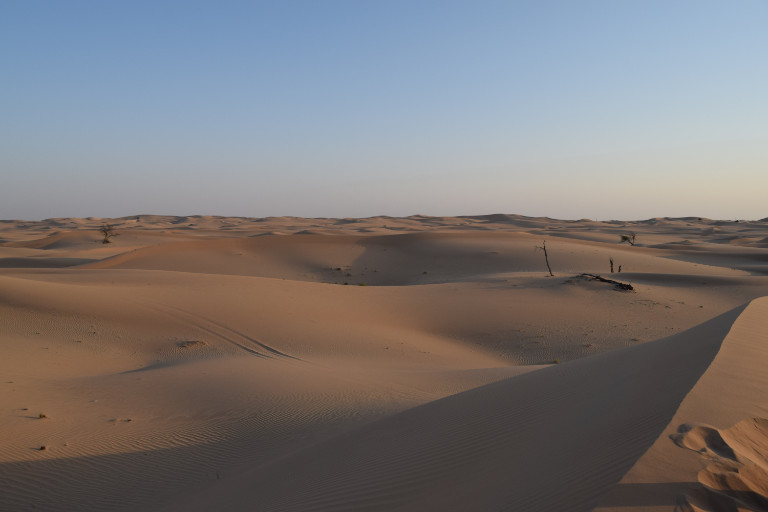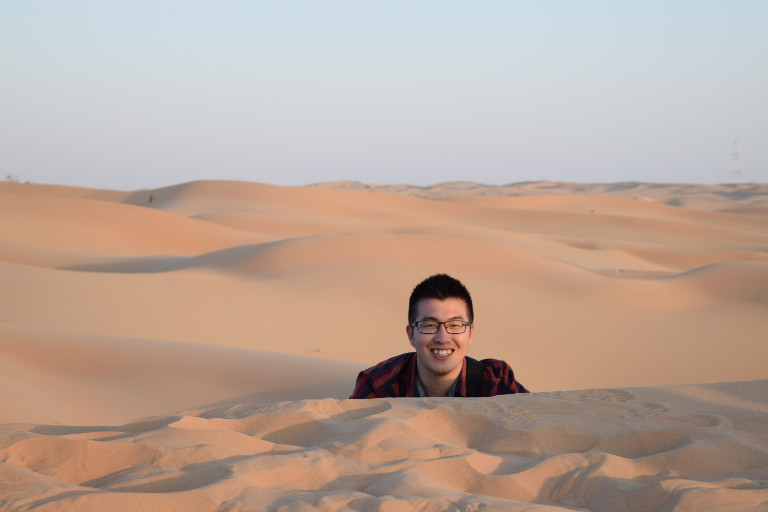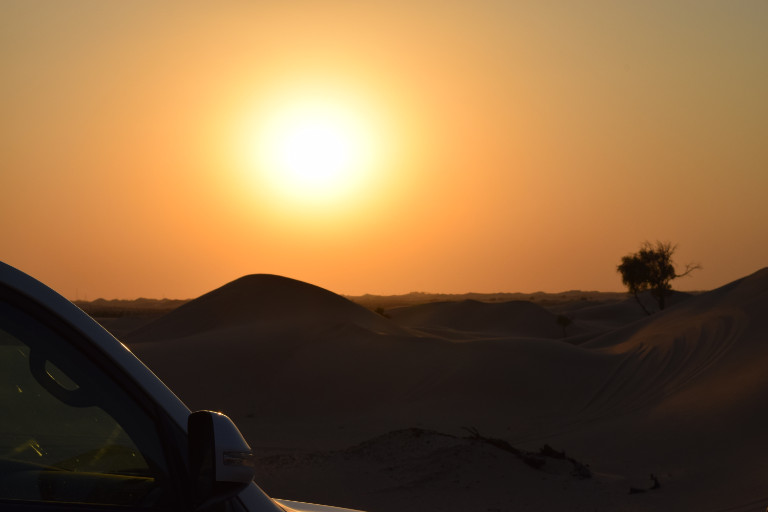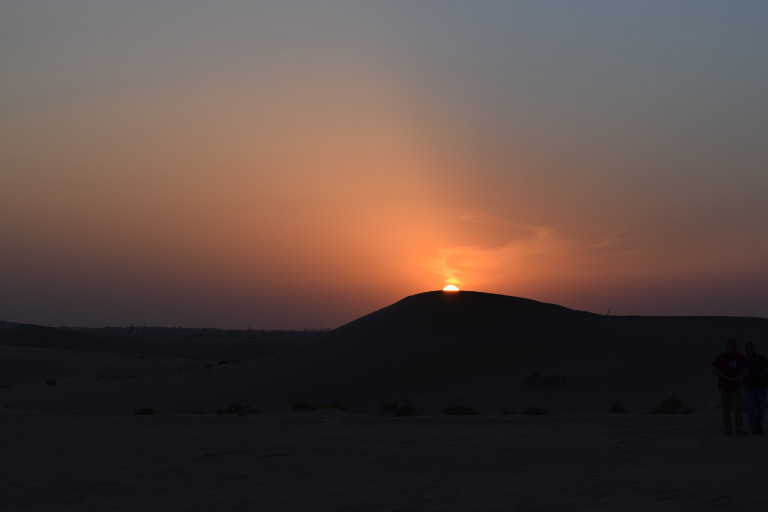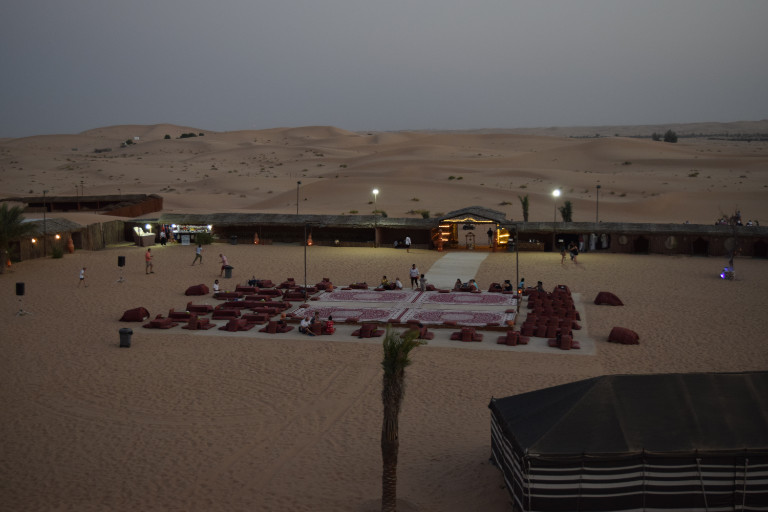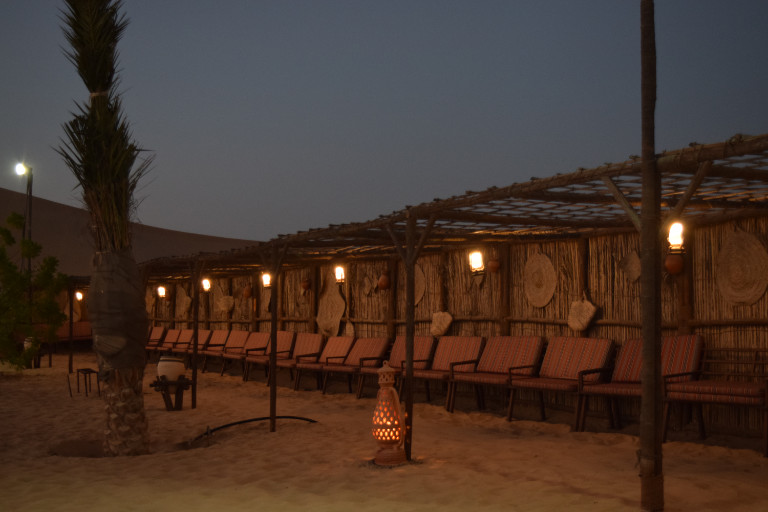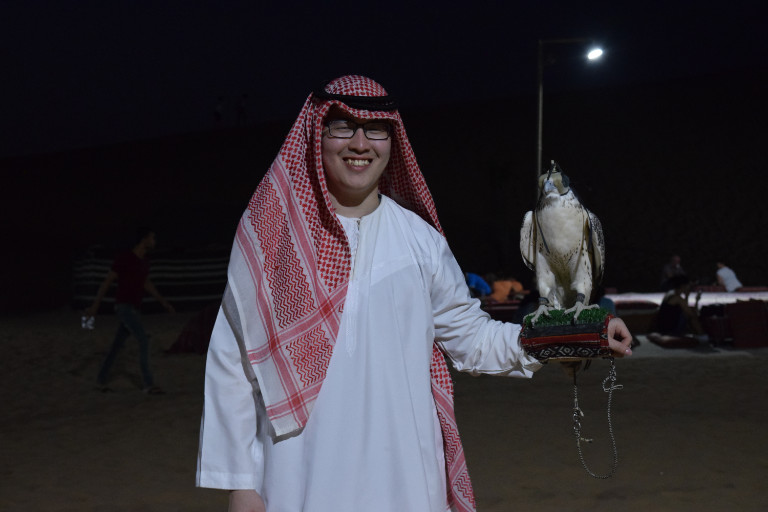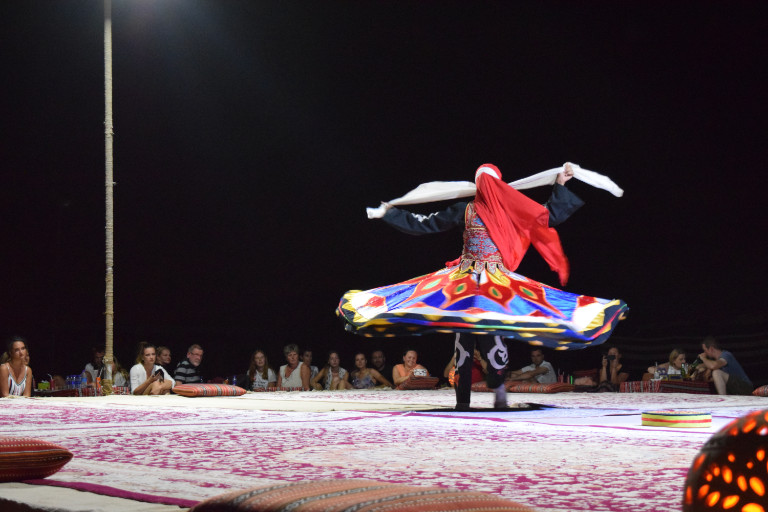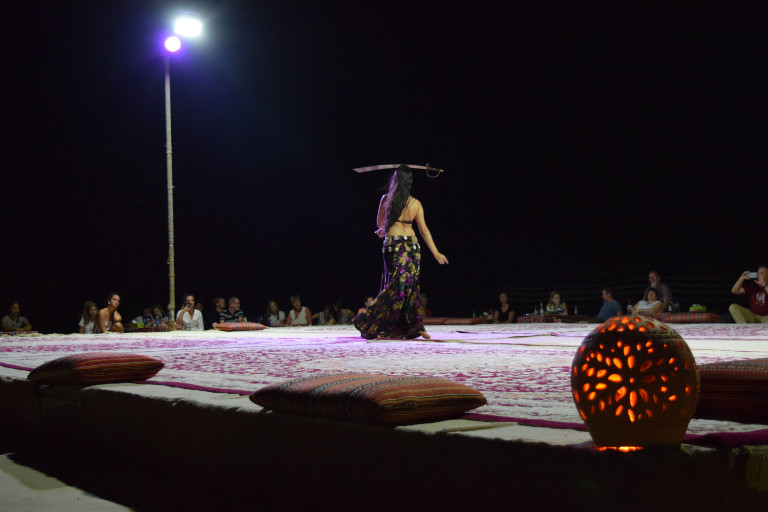 I have engaged a tour company, Desert Rose Tourism for its evening desert safari by 4WD and it was awesome. Upon having to be picked up at your agreed location with a 4WD, you will first be headed out from the city to see the camels at the camel farm. Next is the dune bashing session while one middle aged passenger with us have asked for a break before he gotten out to actually vomit. Ugh..
I love the experience and after the dune bashing session, you will be brought to a rest area where other people are also gathered there. Before the skies turn dark, you will be able to do the various activities such as camel riding and sand-boarding (to name a few); before dinner is served while there were dancing performances too.
The above tour costs about AED157.50 per adult (to be paid on-site) and it includes everything as per website, except alcoholic drinks (available for purchase) and quad bike (available for rent).
You may visit Desert Rose Tourism – Website for more information on its available tours and inclusions.
---
FOOD AND DRINKS YOU'D LIKE TO TRY
Yadoo's House Restaurant & Cafe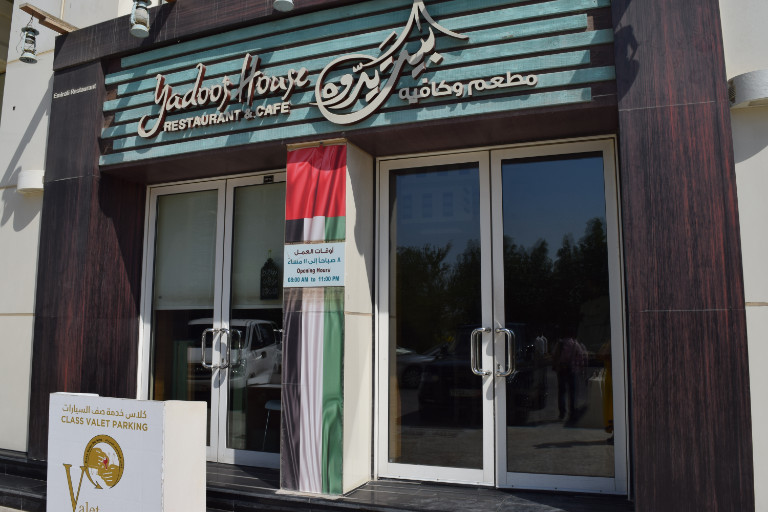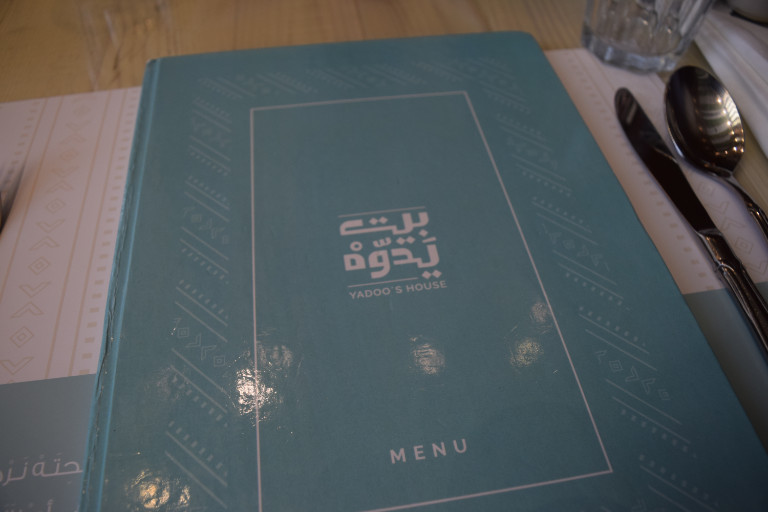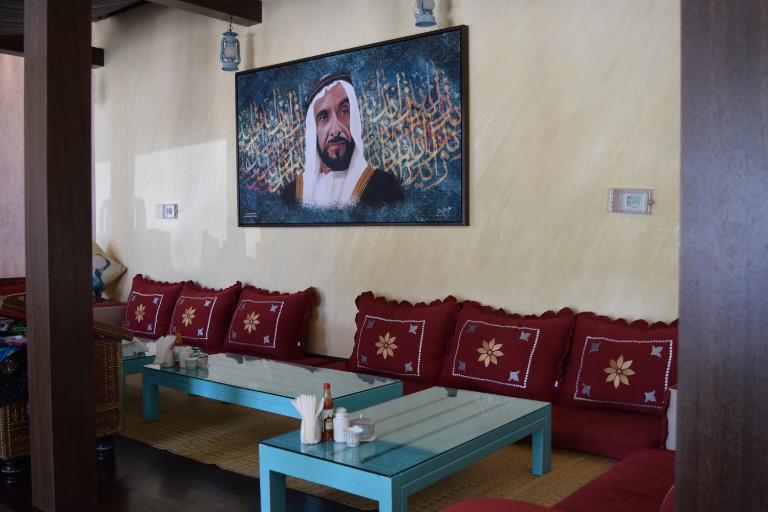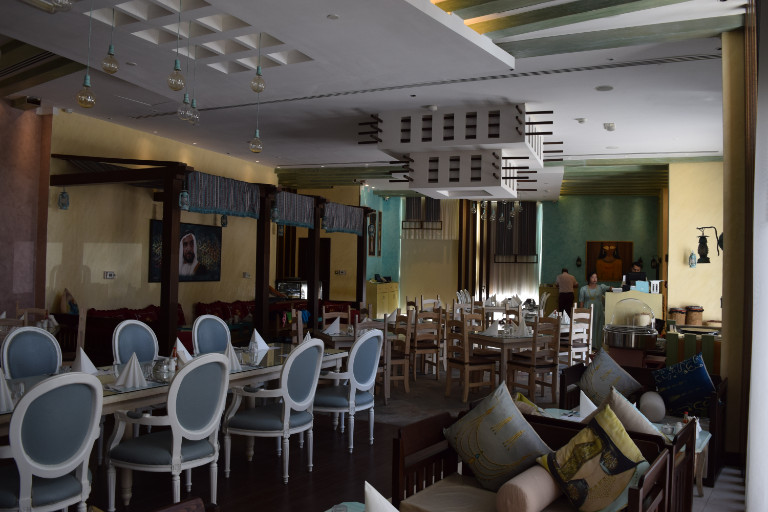 I would highly recommend visiting the Yadoo's House for a really good local Emirati food. This restaurant is not well accessible and I had to take a taxi there; nonetheless it was well-worth it. The service were good too!
In summary, it costs the following:
Loqaymat: AED21;
Chicken Majboos: AED48; and
Tea Karak with Ginger: AED10.
You may visit Yadoo's House – Website for more information.
Shish Shawerma @ Corniche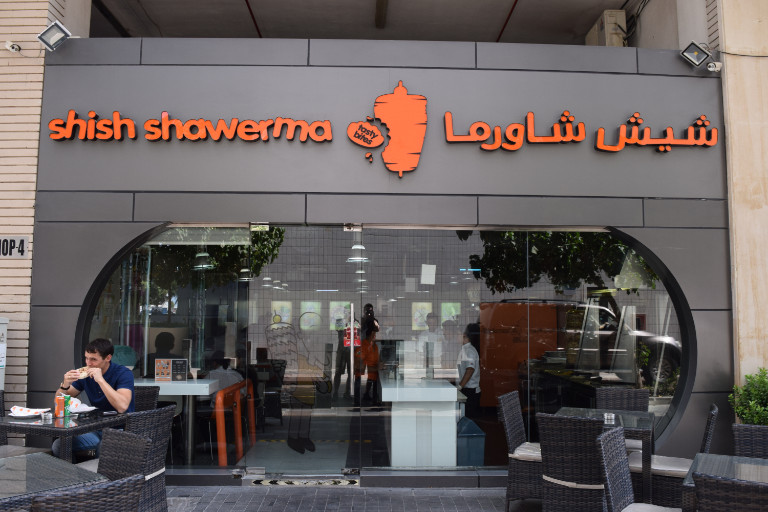 A good stop for lunch on a sunny day, serving freshly baked bread (Kaakeh) with meat and others. The food tasted good and it is a good place for a quick bite. However, the hot tea was indeed ordinary.
You may visit Shish Shawerma – Website for more information.
---
RECOMMENDED MEANS OF TRANSPORTATION
By Foot

Moving around in Abu Dhabi by foot may be difficult (not recommended) given the vast space and heat if you are in the United Arab Emirates between June – September/October.
By Bus
Taking the bus is a good option only if there is an available bus station near you; although reading the bus network map may be confusing at times.
You may visit Abu Dhabi – Bus Transportation for more information on the type of bus services; timetable; and fares.
By Taxi
Similarly to Dubai, normal taxis are generally regulated by the government; though I don't remember seeing much/any private taxis (like the black ones in Dubai) in Abu Dhabi. It is fairly easy to identify a normal taxi so you could save your travelling costs.
Hence, taking taxi may be the most convenient way of getting around in Abu Dhabi.
By Metro / Tram
There are no options for metro/trams during my visit to Abu Dhabi; and I understand that there will be one in the near future.
---
TYPICAL COSTS AND MONEY SAVING TIPS
Hostel Prices
Based on my observation, Abu Dhabi seems to have very limited options when it comes to hostelling.
Hotel Prices
Hotel rooms: Starts about AED140 per night but a room at a 3-star hotel could possibly be about AED200 at average per night for 2 persons.
Food & Drinks
Typical restaurant: An average meal could cost about AED20 – AED30; and
Good restaurant: Could start as high as AED50 – AED60 for an average meal.
Transportation
Upon arriving at Abu Dhabi Central Bus Station from Dubai, you ought to purchase a Hafilat travel card from its ticketing "smart card" machine; and a staff member was there to assist me at that time. Also, you will be required to top-up a prepaid cash value into your card before use.
You may visit Hafilat Smart Card – Website for more information on Hafilat smart card and its fares.
Here is a glimpse of how the Abu Dhabi Central Bus Station area look like:
Admission Fares
I don't remember paying any admission fares, unless you are interested to visit the Ferrari World; or the observation deck of the Etihad Towers which may incur an admission fare of between AED300 – AED400 for both places; depending on your interest.
---
Copyright © | Aspen See
Disclaimer: All the information and prices (as at October 2018) provided on this website are based solely on experience and you agree that you use such information entirely at your own discretion and will.