Moscow is the capital city of Russia, being the biggest country in the world expanding across the entirety of northern Asia and much of eastern Europe. Just as curious as I am, Russia has always been a place in my wish list and voila, here I am!
Upon arrival, I find this place to be in a different world in comparison to Europe. Why? Firstly, it gives me a sense of communism and people gives each other a serious expression that they tend to smile less with strangers. However, I knew their intent were actually friendly and helpful inside them. For instance, my first bus ride was scary as this lady with a serious face who came talking to me as if I did something wrong; but in fact, she was trying to tell me that there is a cool helicopter taking-off at the back of me view *what a relief*.
Do not underestimate Moscow geographically and ideally, you may need about 4 – 6 days (depending on the group size) in Moscow to really see what they are made of. This delay is due to landmark sizes (eg. Kremlin) that takes you long enough as a trip to visit. Also, language may be a barrier at times as not everyone speaks English.
---
PLACES TO VISIT AND THINGS TO DO IN MOSCOW
State Historical Museum & Kazan Cathedral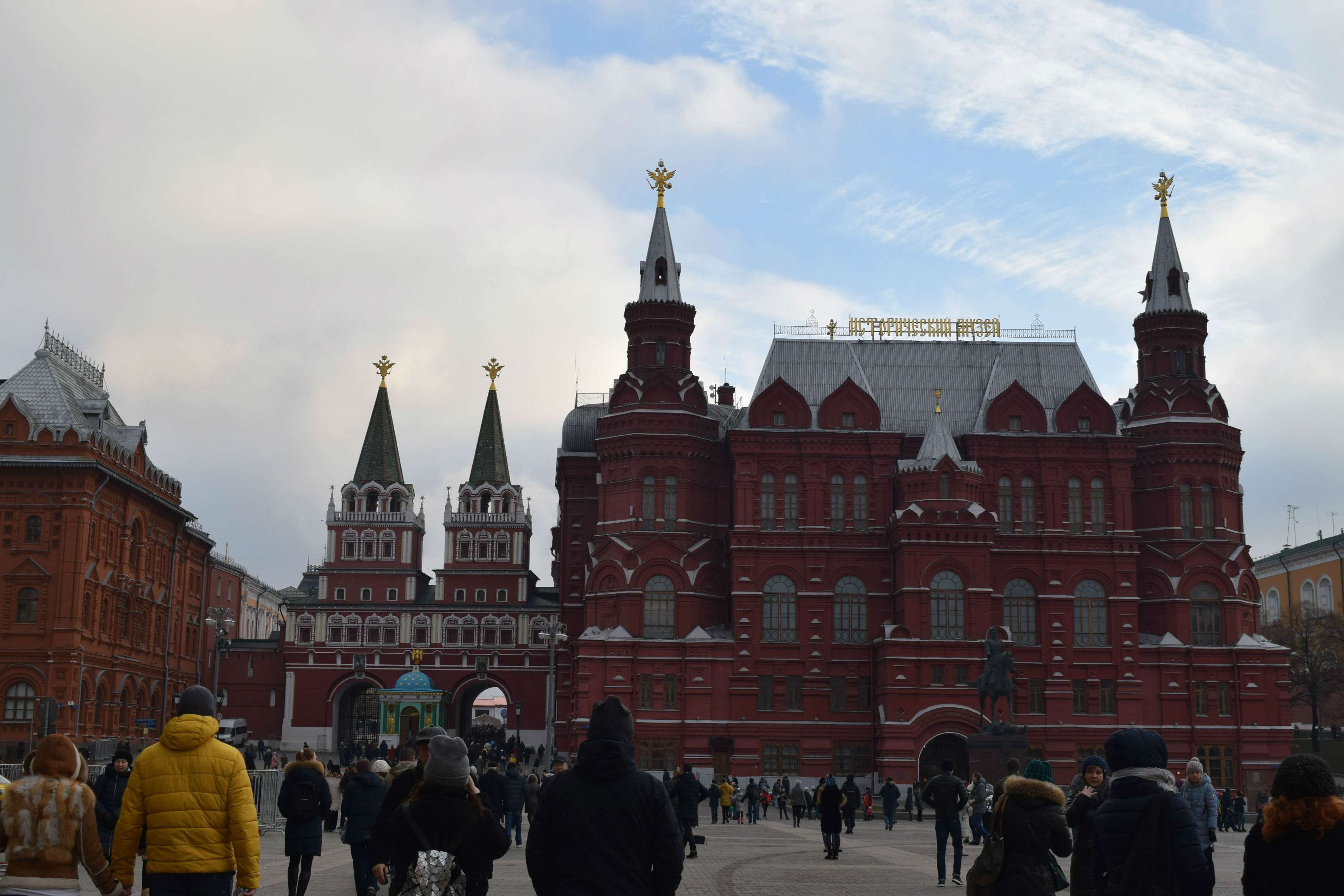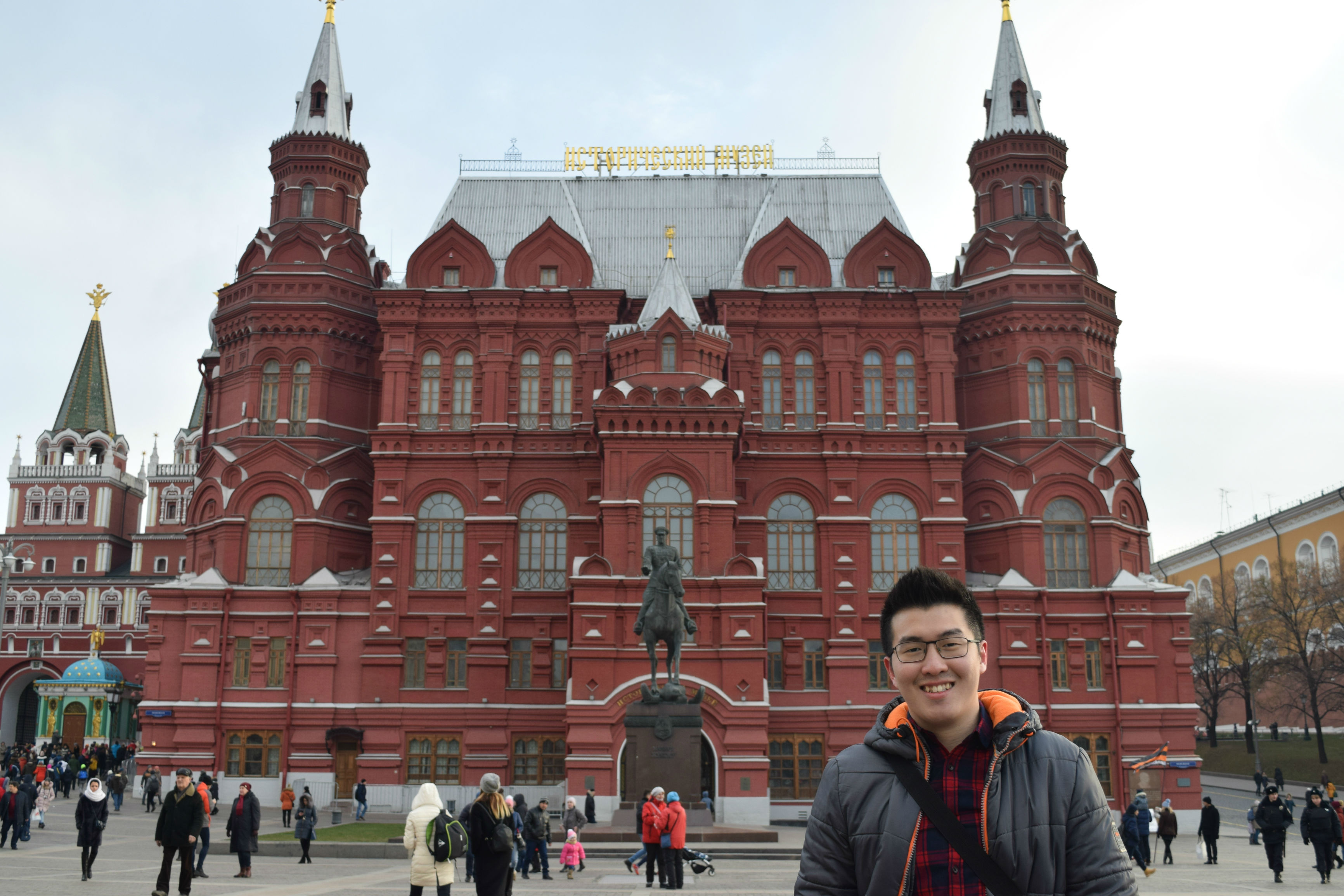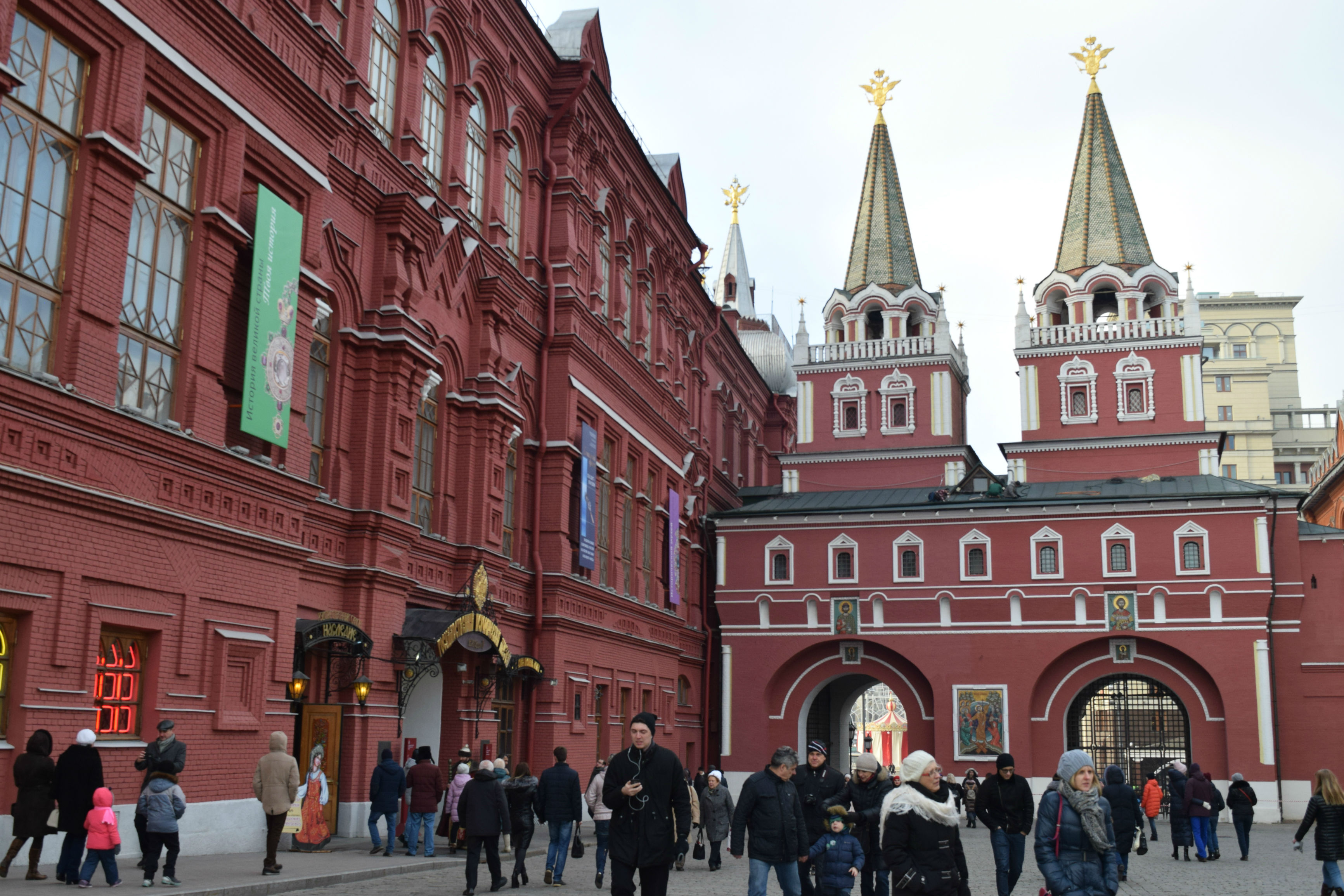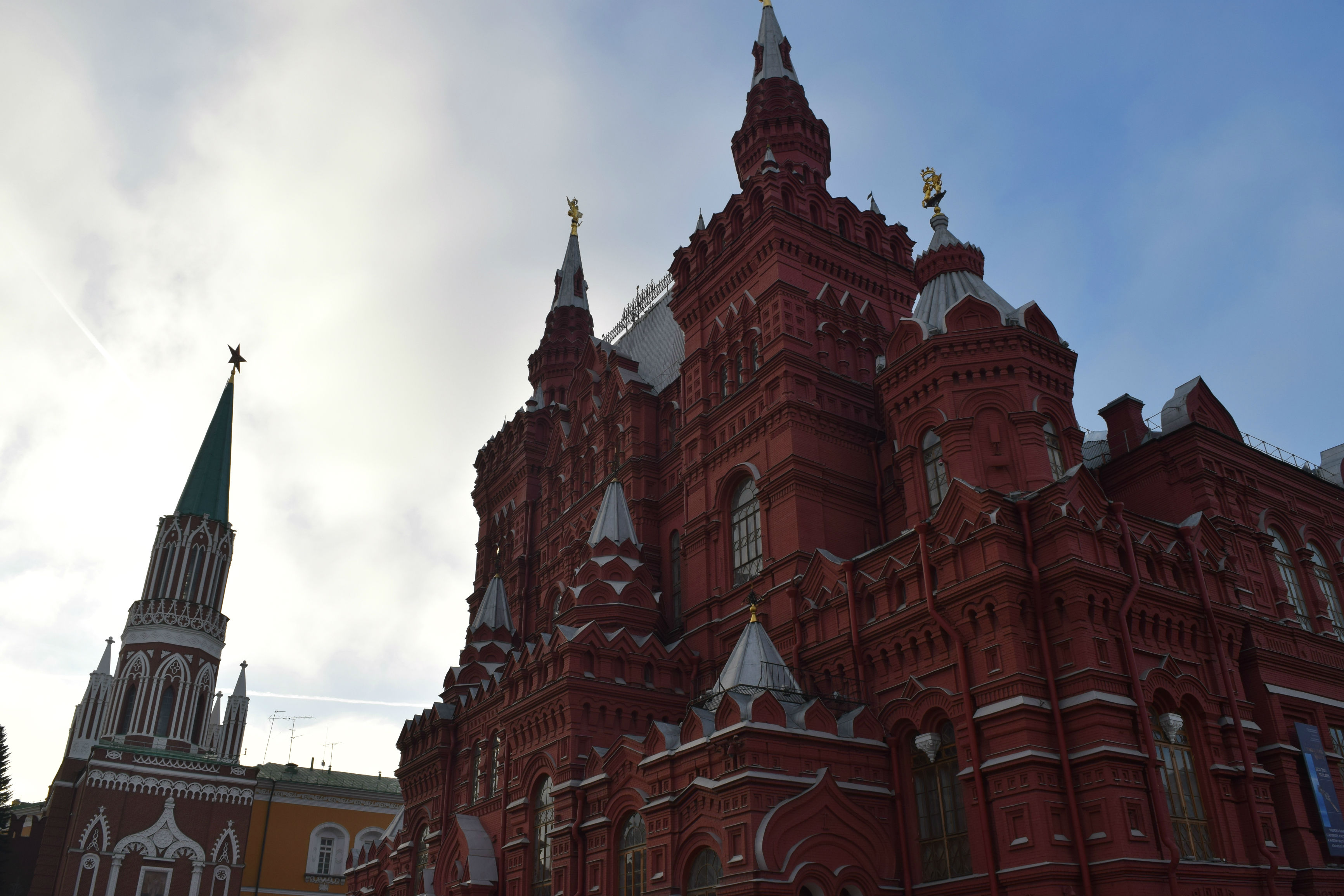 The State Historical Museum and Kazan Cathedral are located just next to each other and they are the first few buildings you will walk-by upon getting into the Red Square! Crowded it is, isn't it?
Tip: Be cautious of a group of people wearing royal-like costumes and they would approach to take pictures with you and after that, asks you for money. They may somehow start to demand RUB3,000 and if you ever fell for this trap, try to bargain to RUB500 – RUB1,000 rather than paying a hefty price. If you had a tripod, they may automatically stand at your tripod and take pictures of you which will cost you money too!
Nearest Metro station: Teatral'naya
St. Basil's Cathedral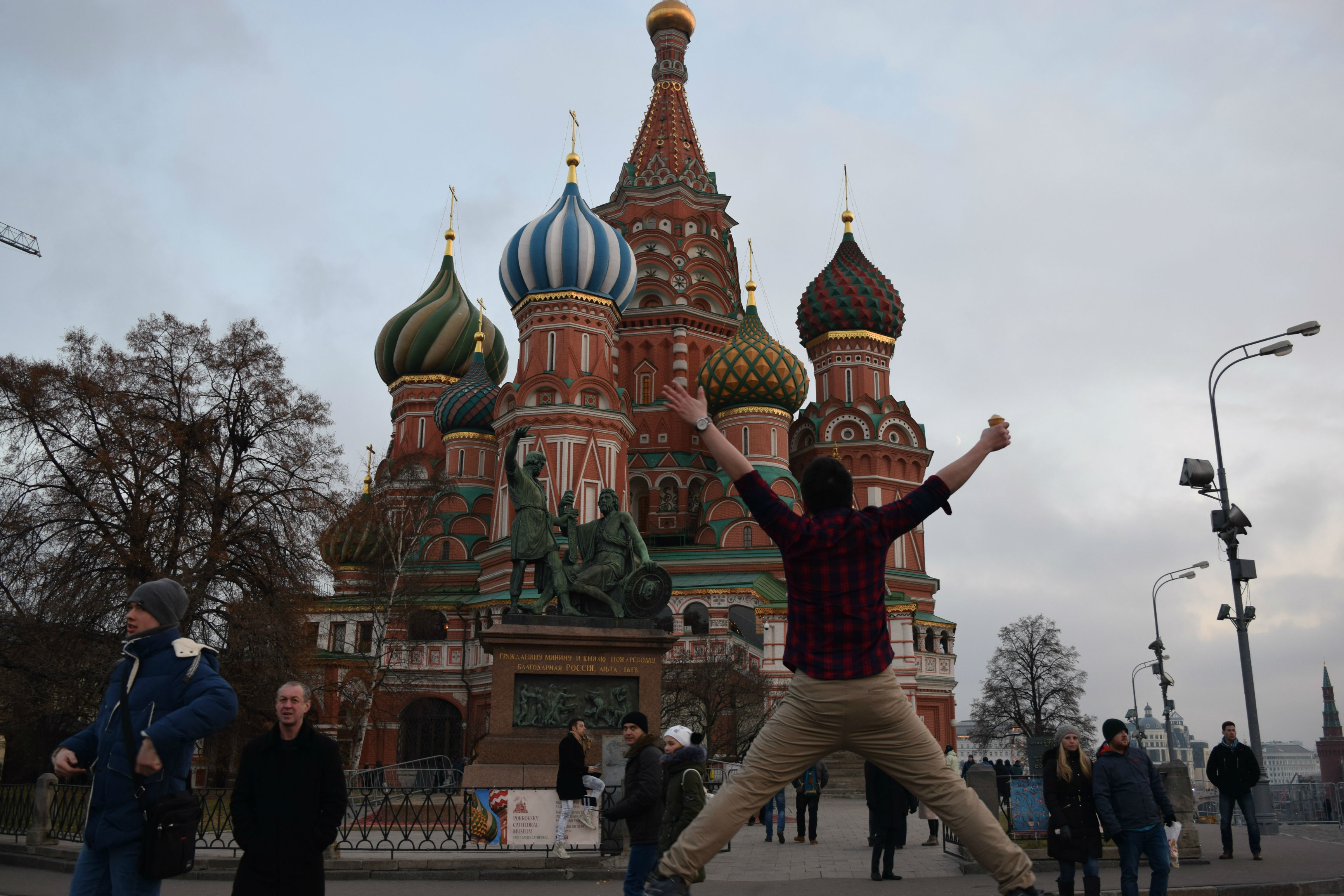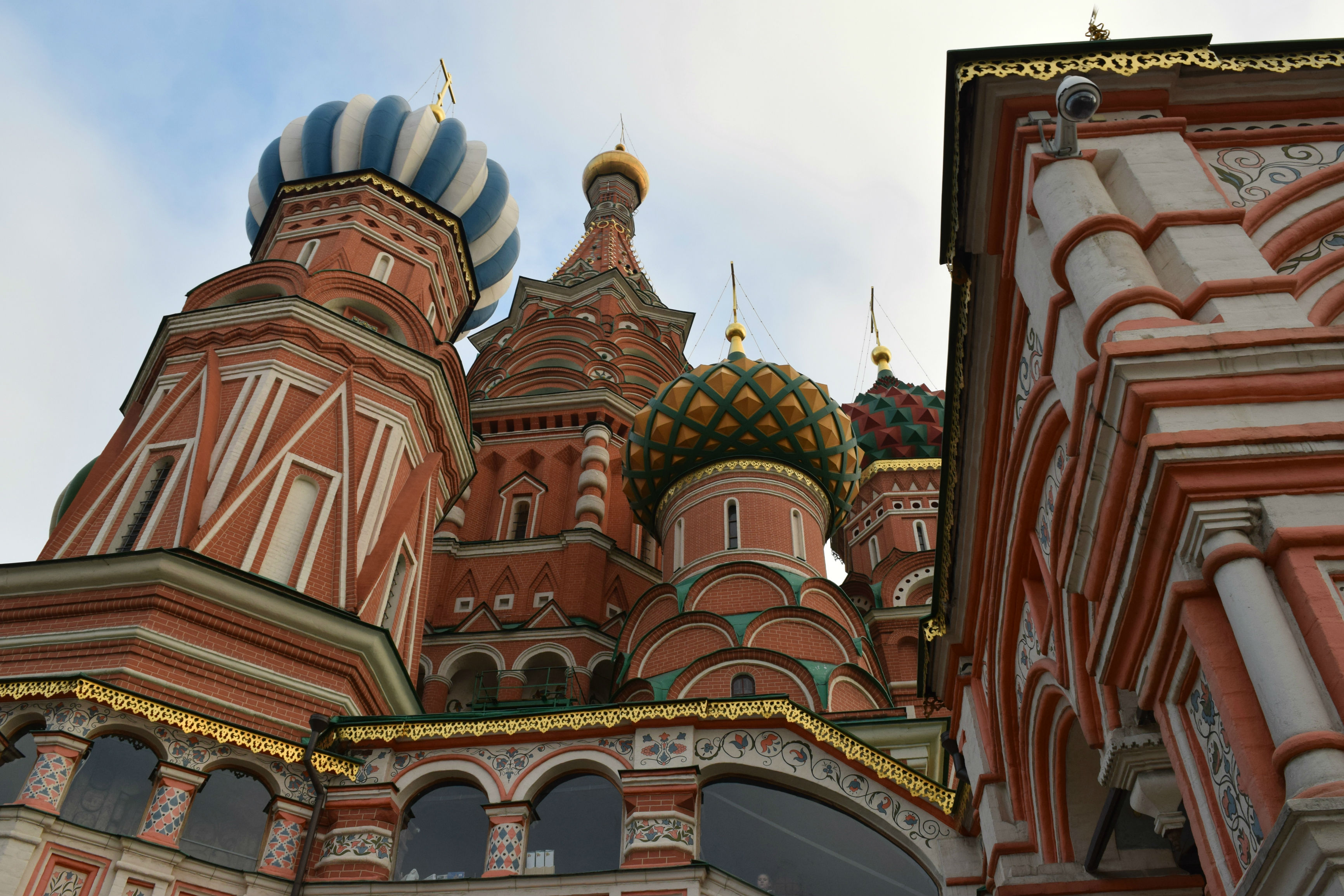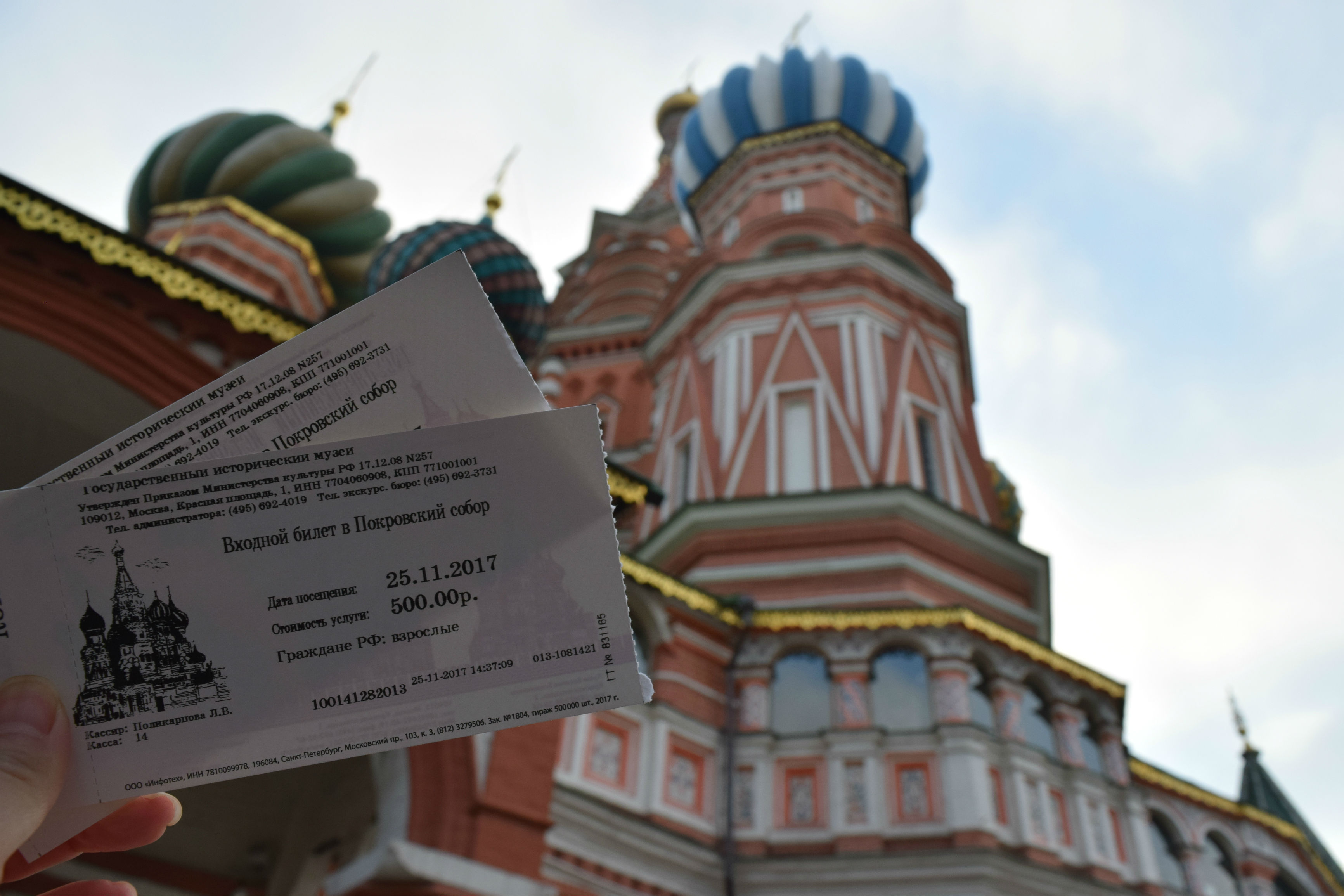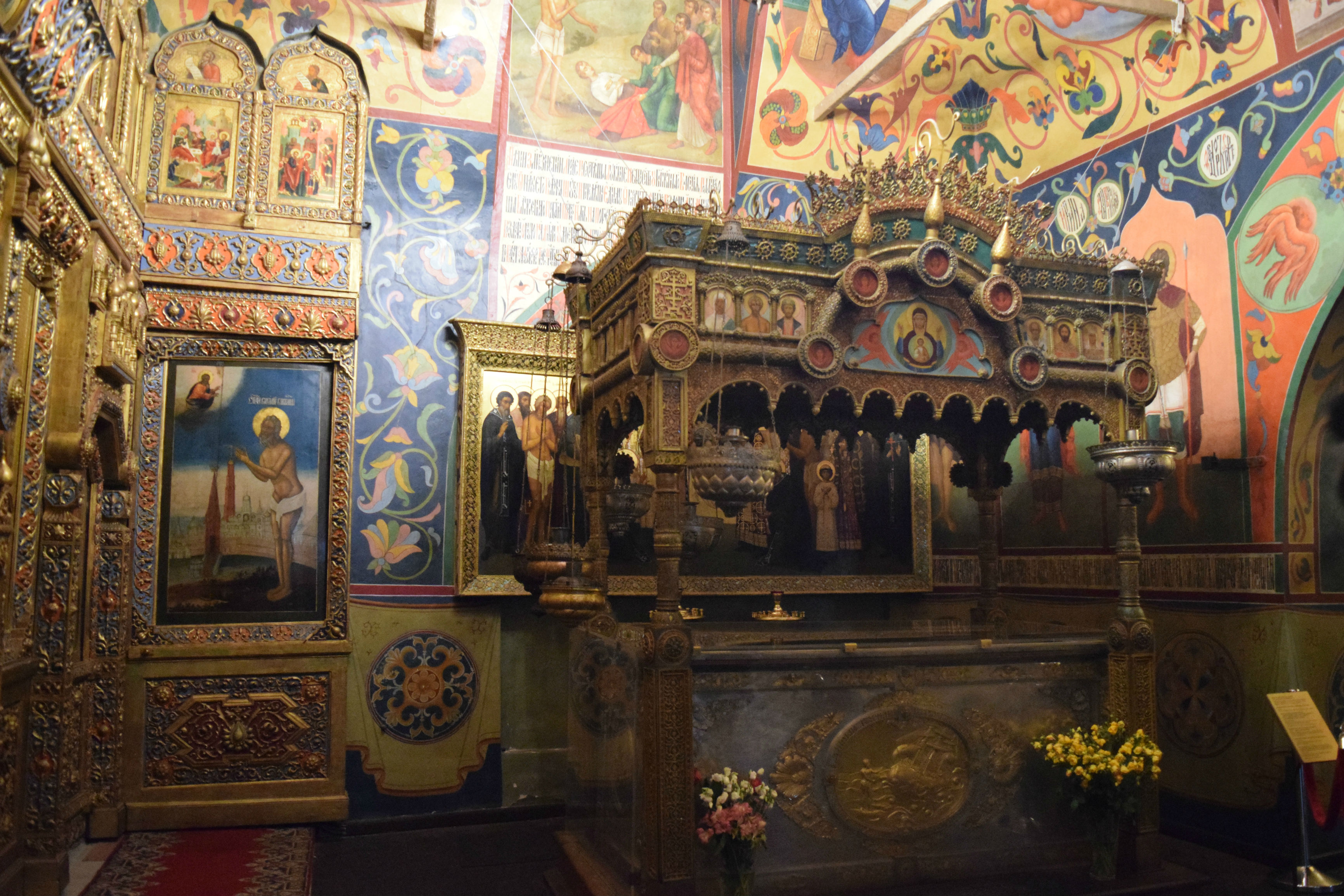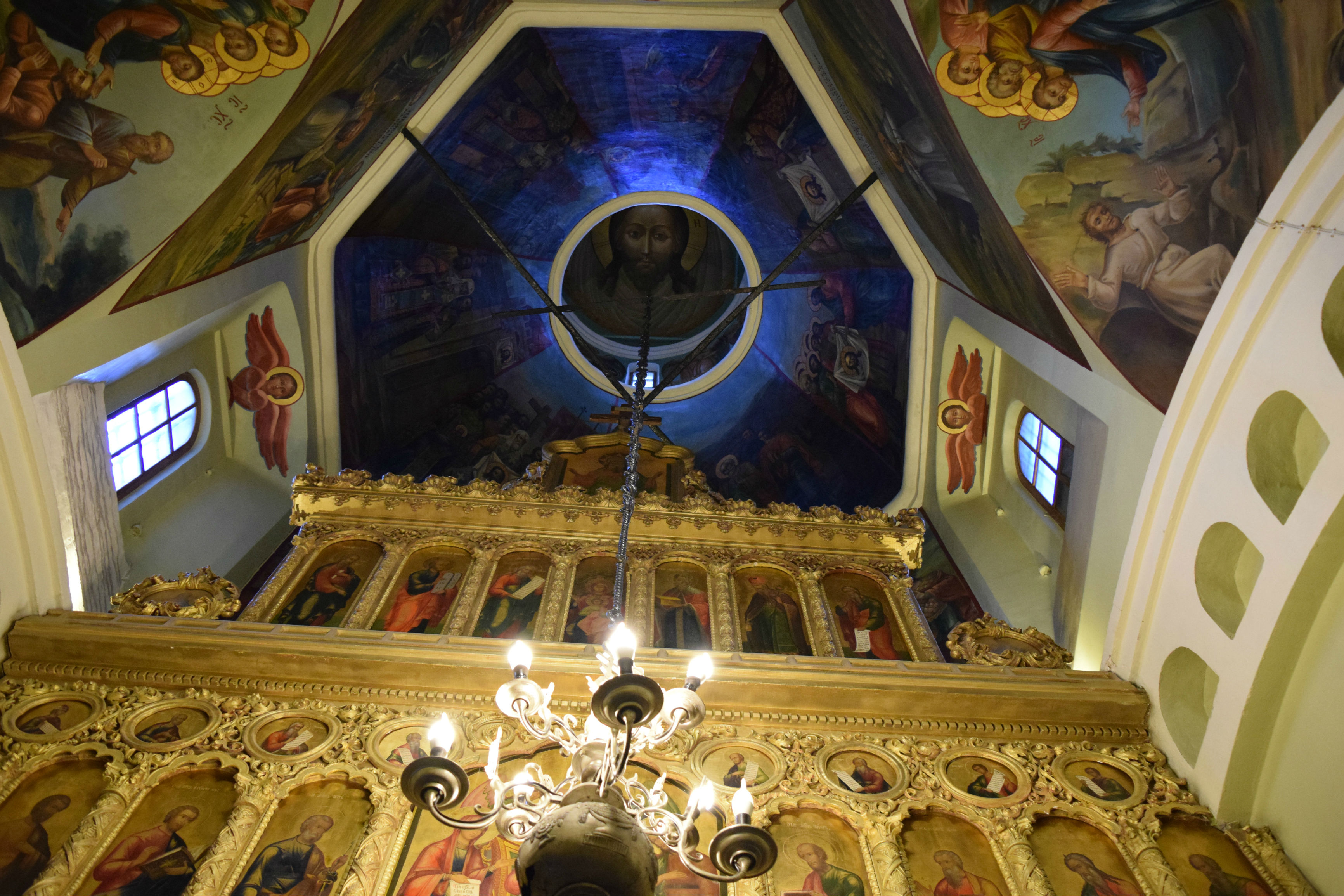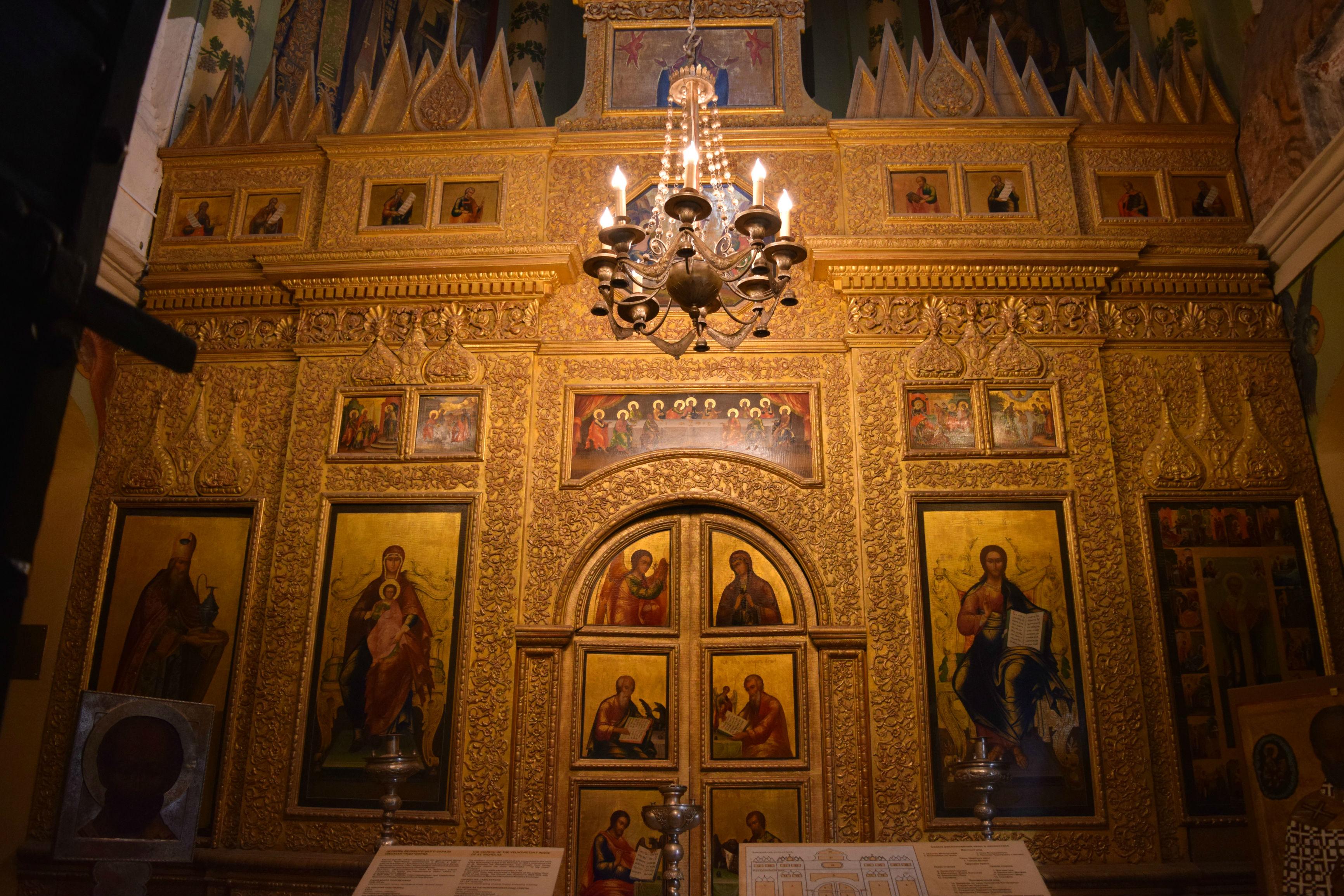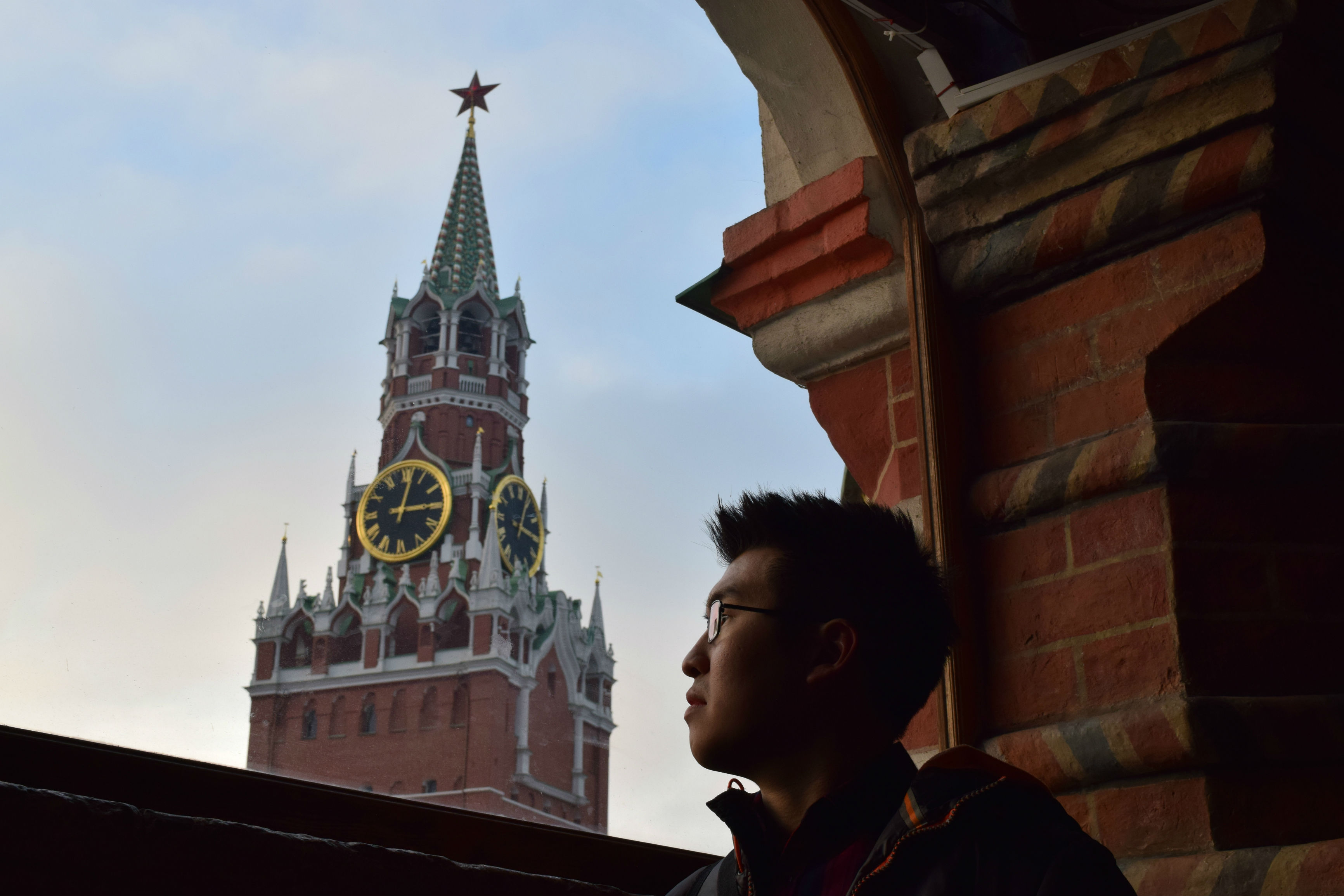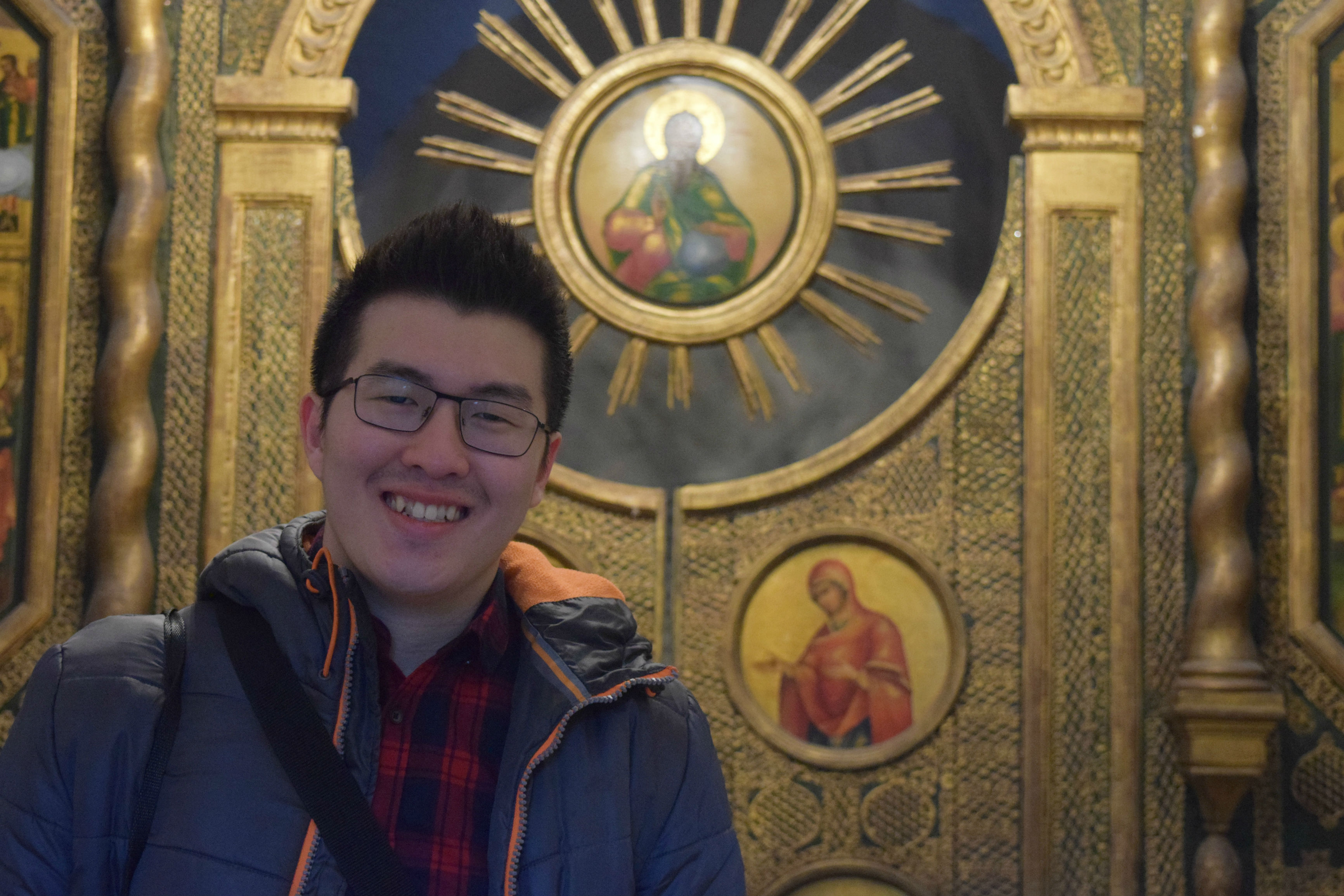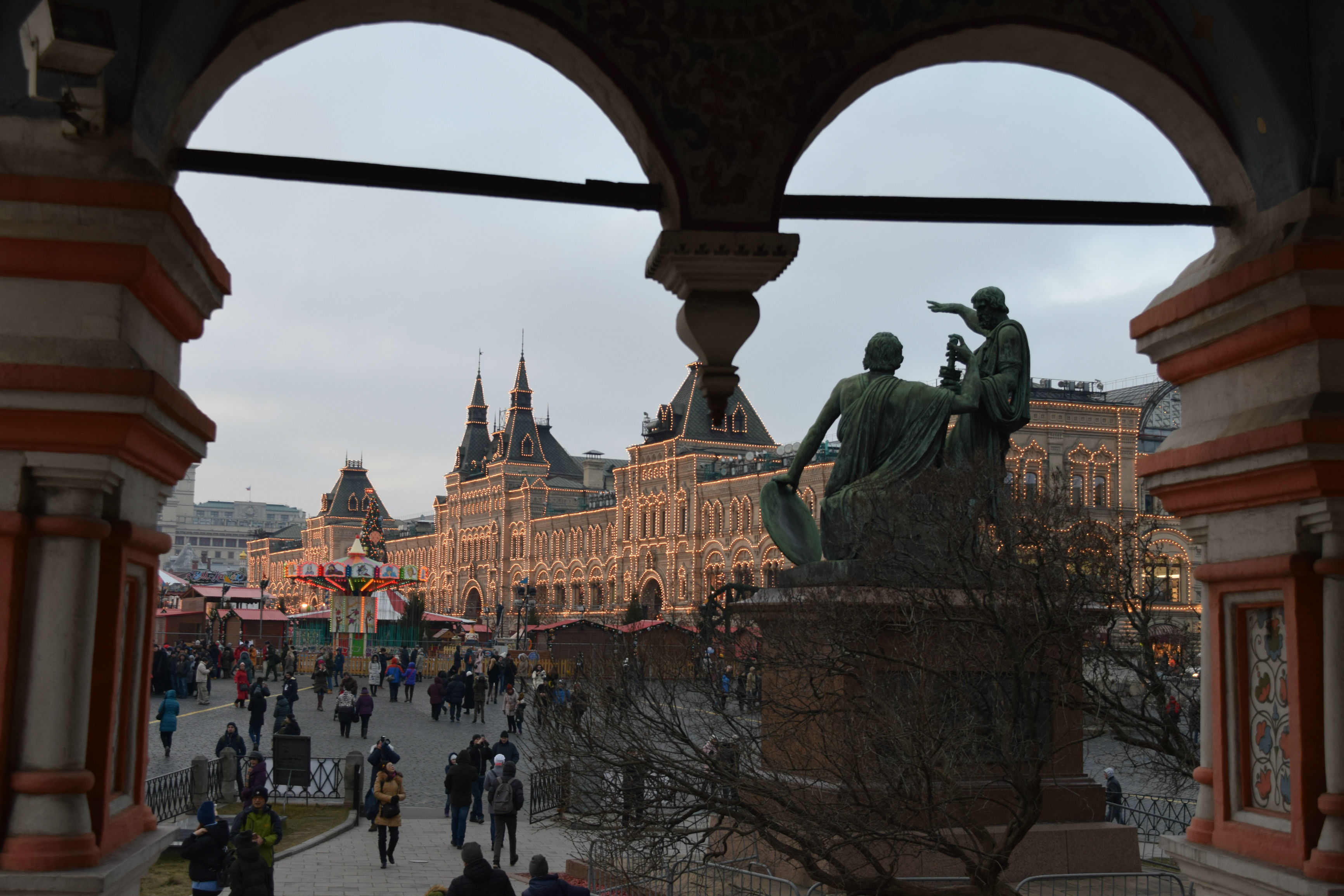 This is it, one of the most important landmark in Moscow, has always been an iconic structure that most visitor are keen of visiting. Located inside the Red Square, it is no surprise that the St. Basil Cathedral is packed with visitors.
The interior is an eye-opener, similarly to any other cathedrals that are filled with many portraits in comparison to any other cathedrals in Europe. Some rooms within the St. Basil Cathedral doesn't allow the use of cameras.
During my visit, I had to take my winter jacket off just to take really good pictures with it even with my sleeves off! Some others looked at me as if I am an insane man. Well, who cares? 🙂
Admission (St. Basil's Cathedral): RUB500 per adult
Nearest Metro station: Teatral'naya
Lenin's Mausoleum & The Spasskaya Tower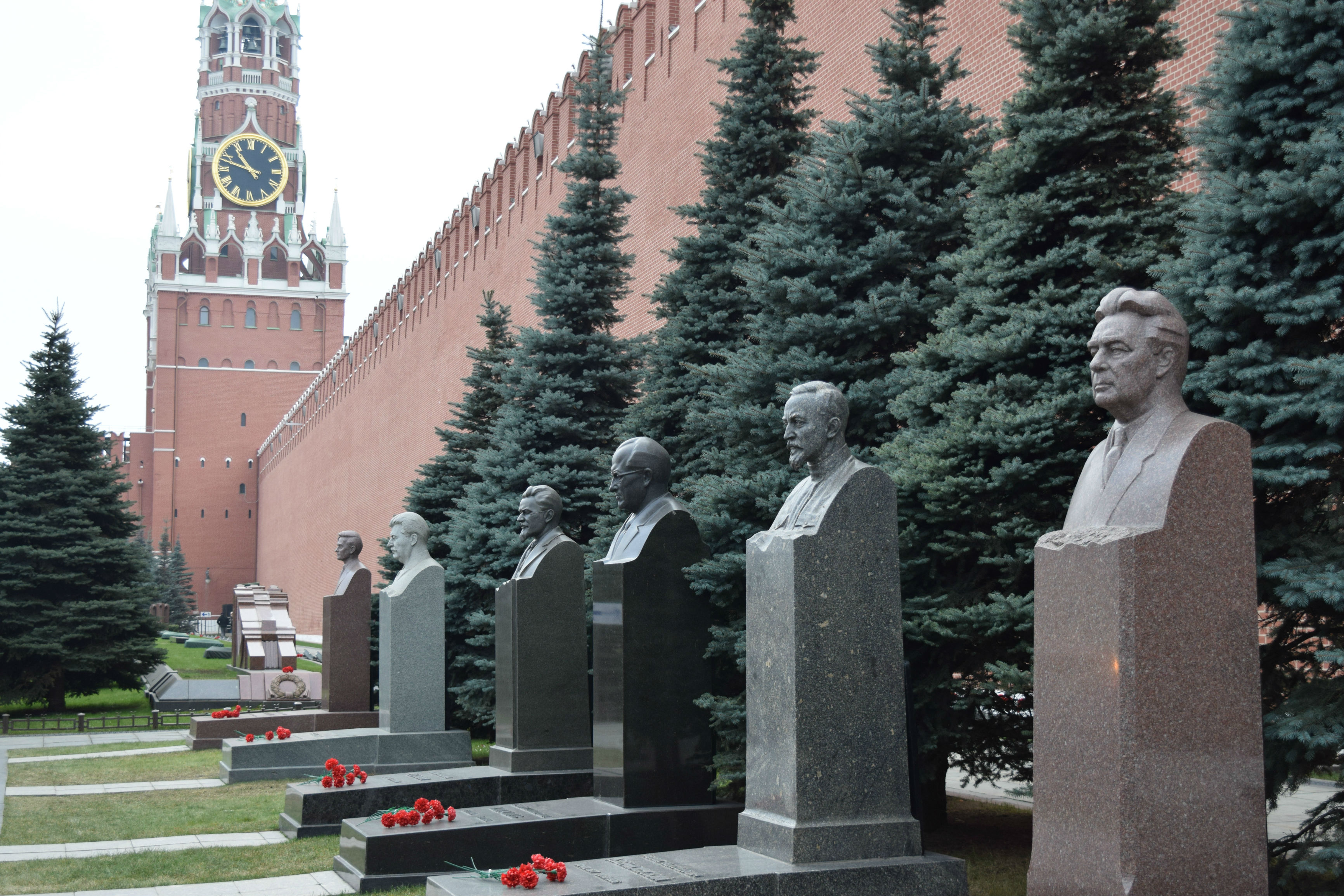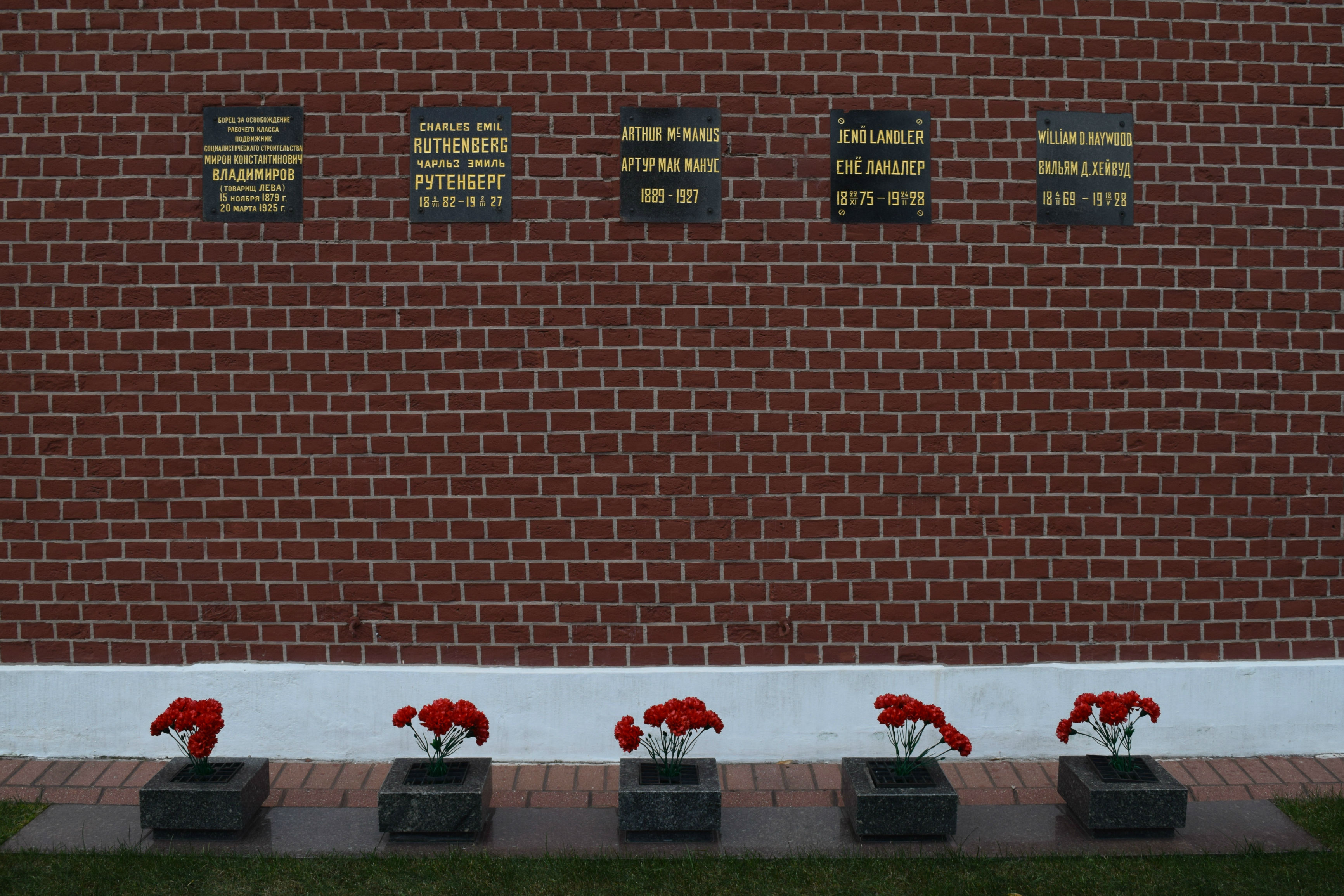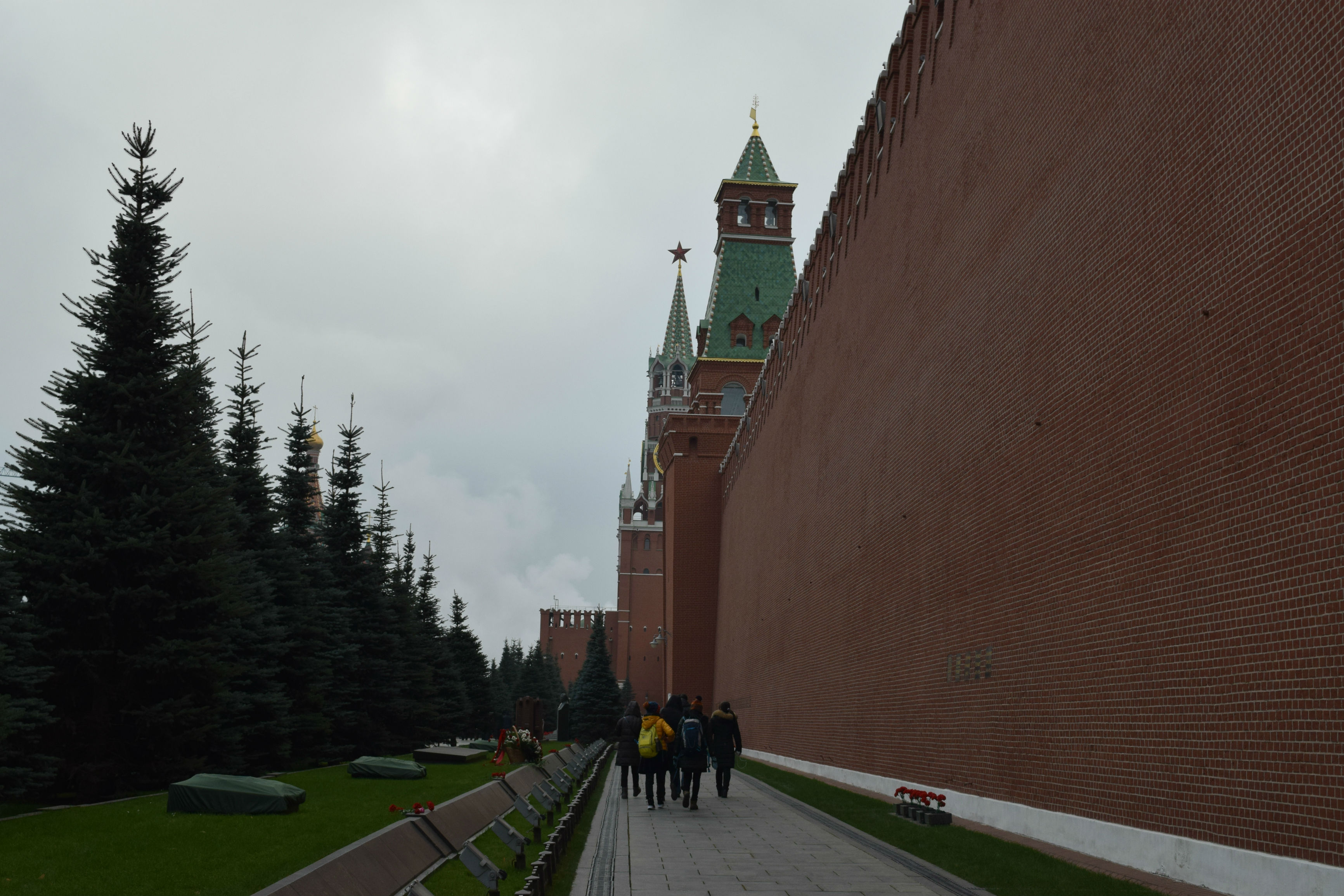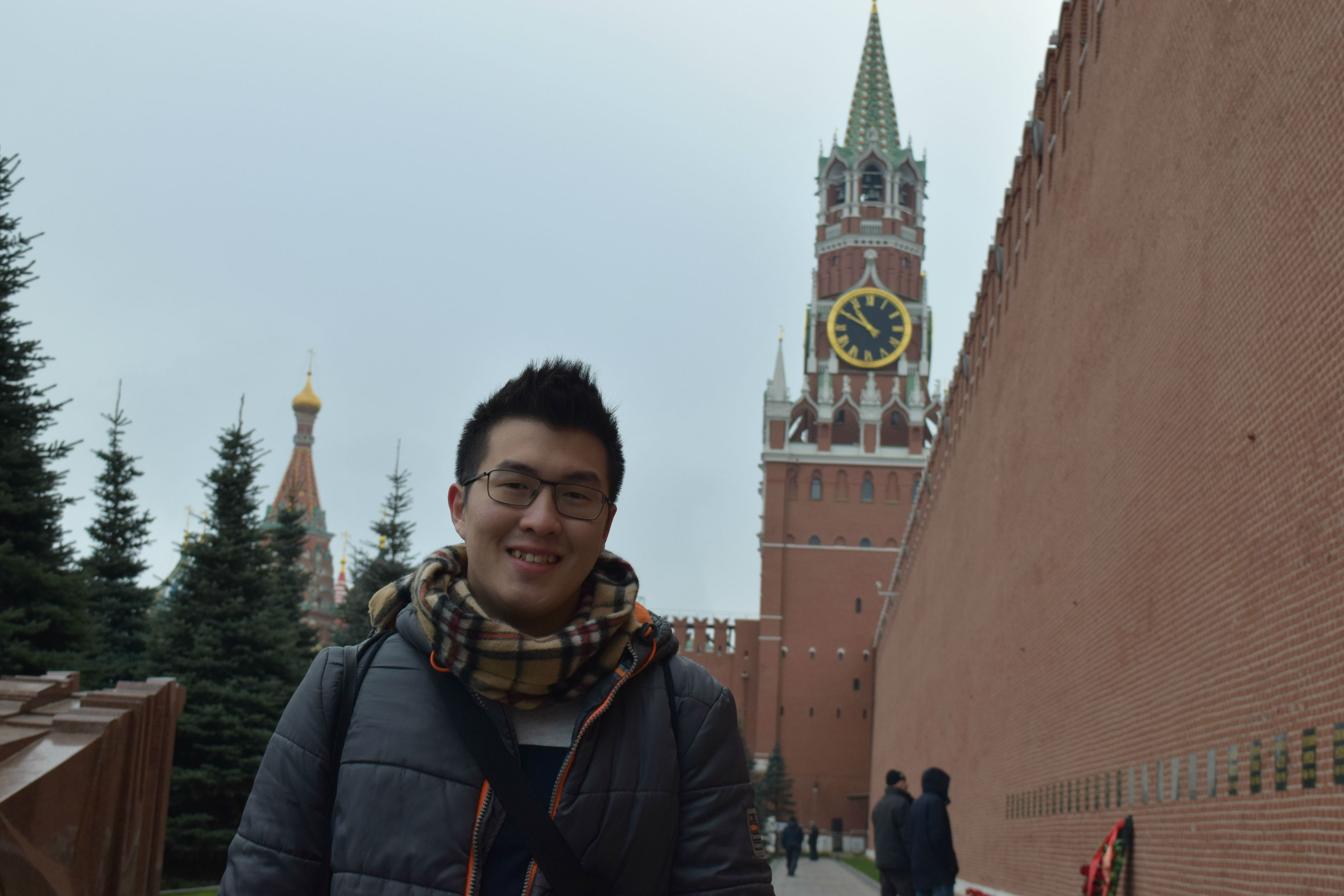 Vladimir Lenin was a Russian communist revolutionary, politician, and a political theorist whom served as the head of government of Soviet Russia from year 1917 to 1924. Hence, you shall find Vladimir Lenin's body being carefully preserved in the mausoleum and the purpose of this was to enable government officials or visitor to pay their respect to Vladimir Lenin.
Inside the mausoleum, using of cameras are strictly prohibited while the place was well-guarded and bag checking will be done at the front. You ought to keep silence too!
Before and after the mausoleum, you shall also see statues/memorials and names of Russian leaders as well.
Next, you will also find the Spasskaya Tower that function as the main tower on the eastern wall of the Kremlin and it was built in year 1491.
Admission (Lenin's Mausoleum): Free
Nearest Metro station: Teatral'naya
GUM & Red Square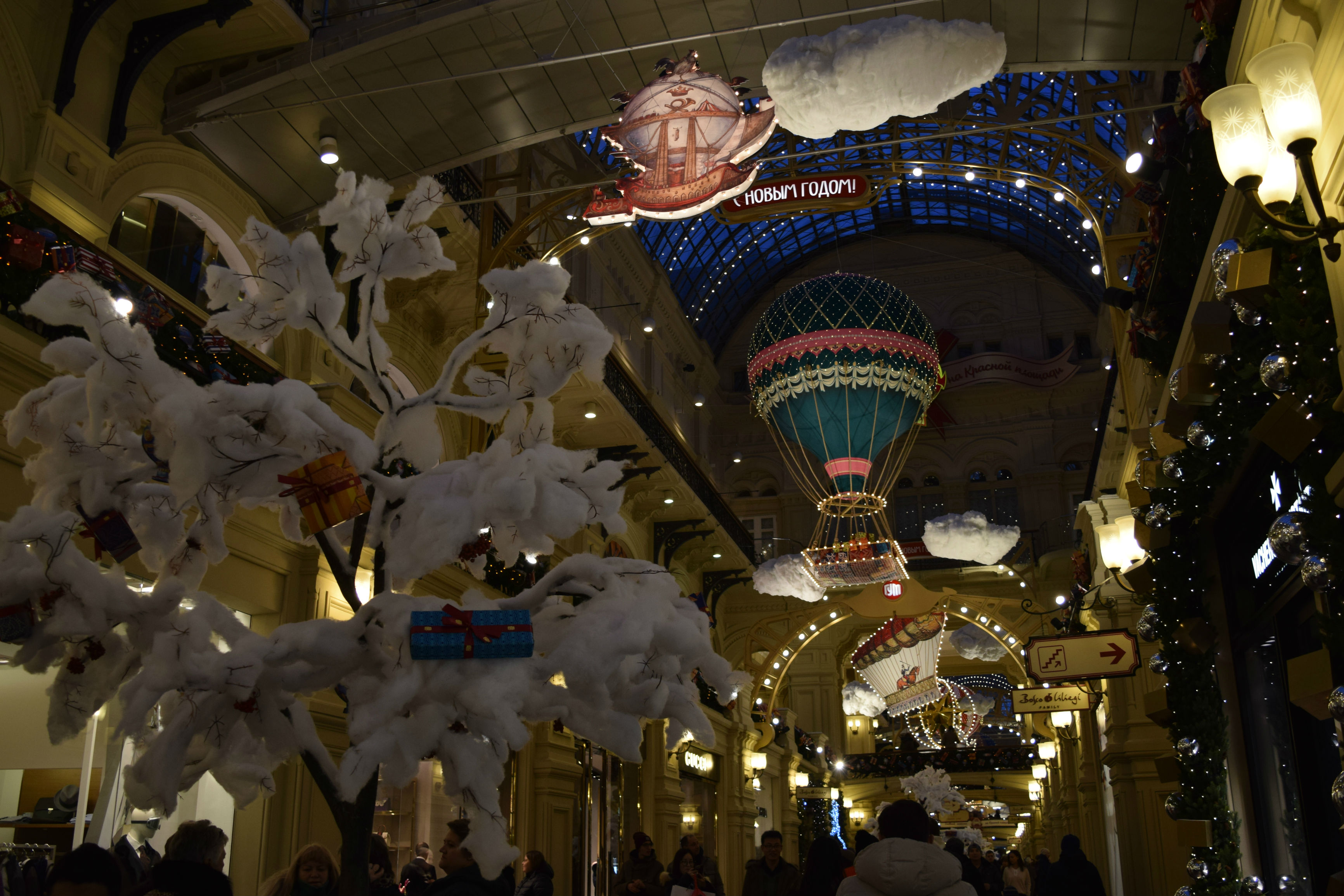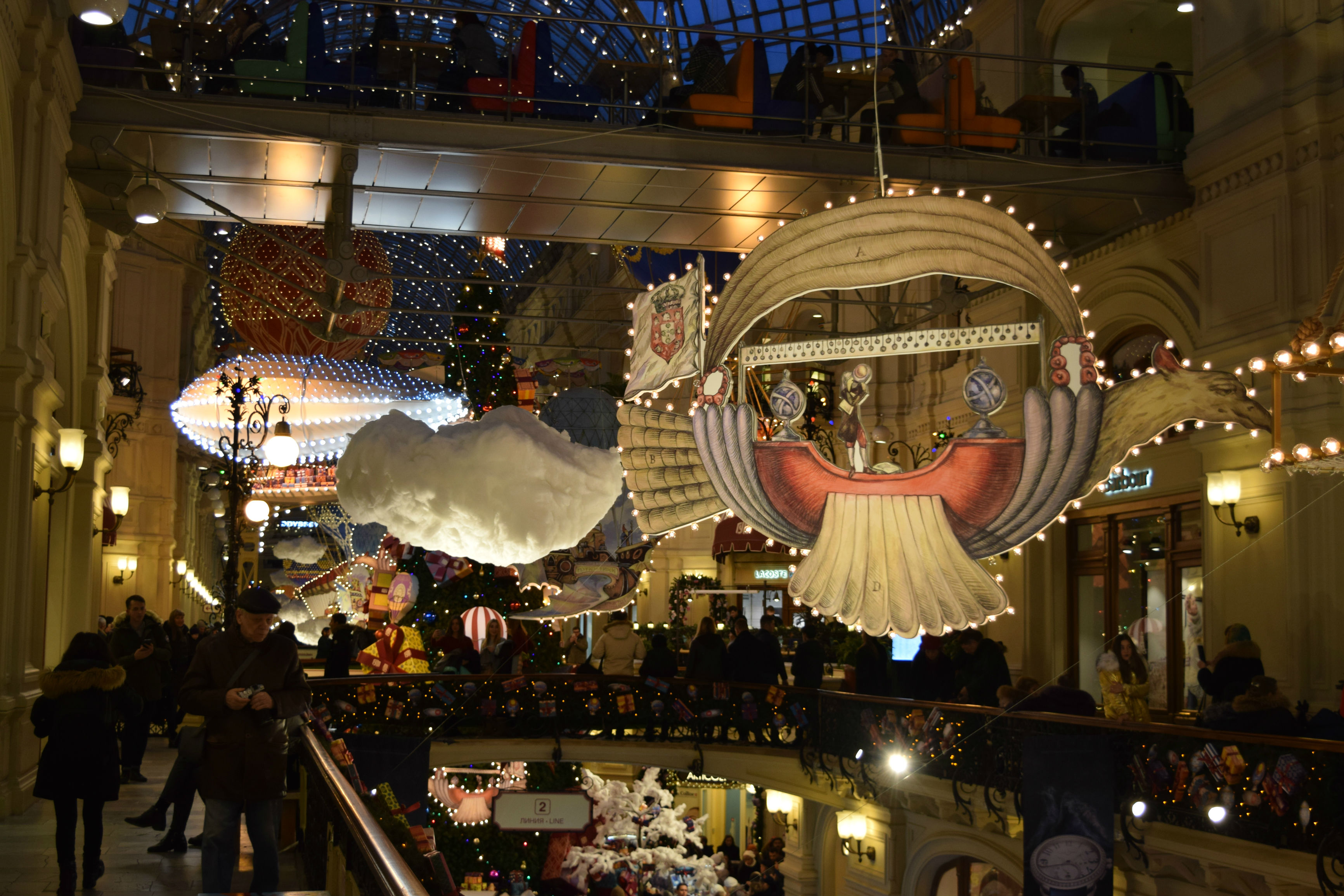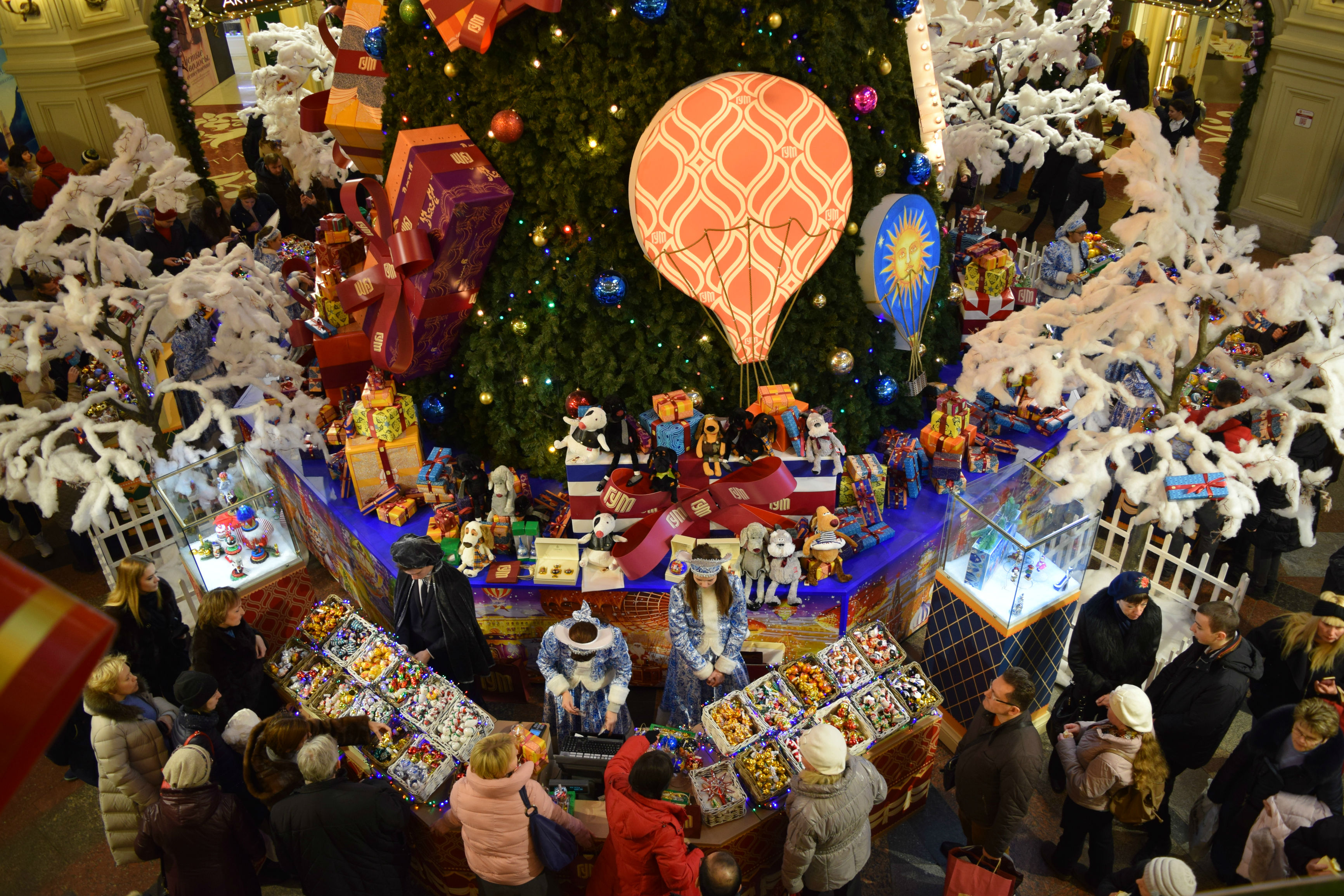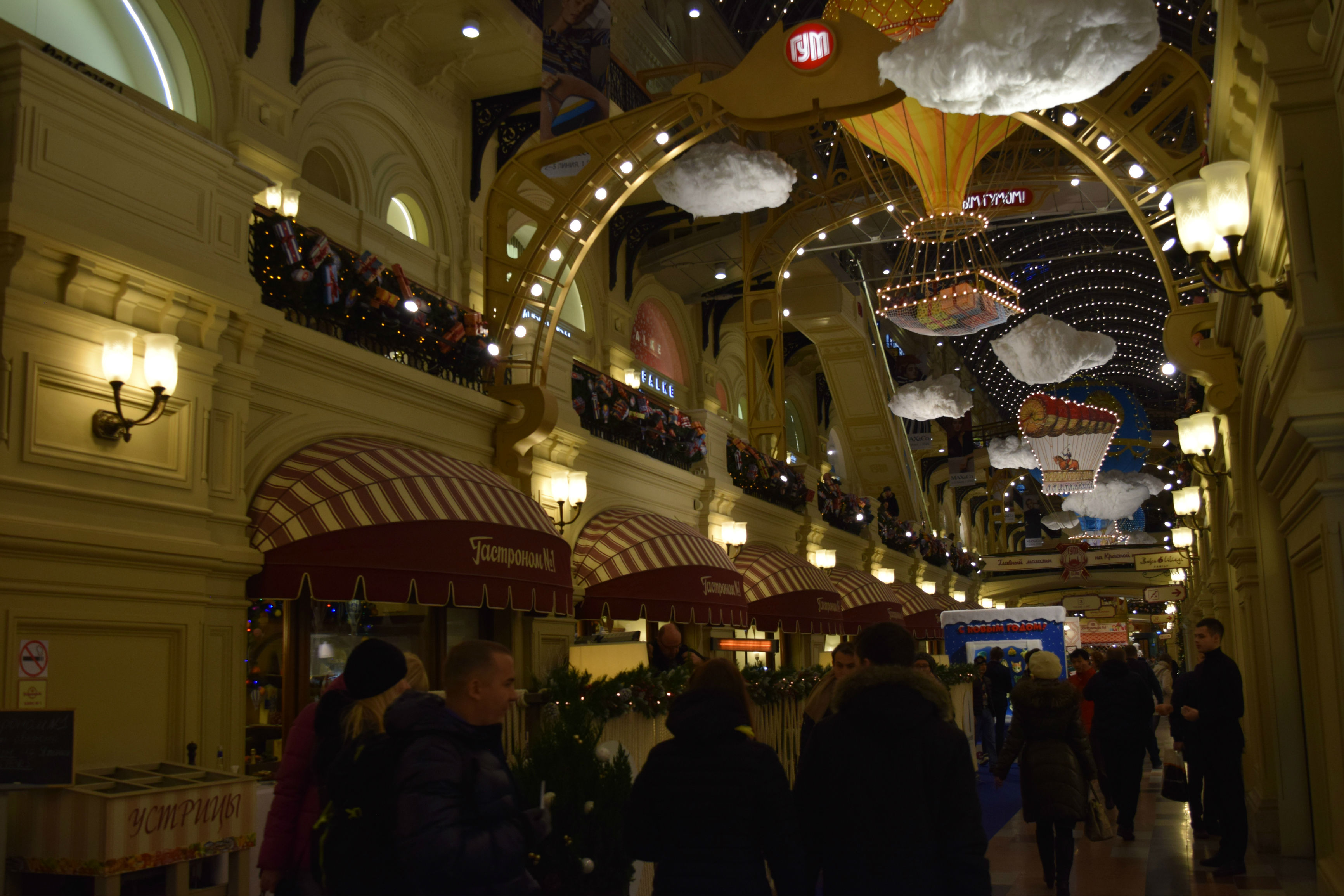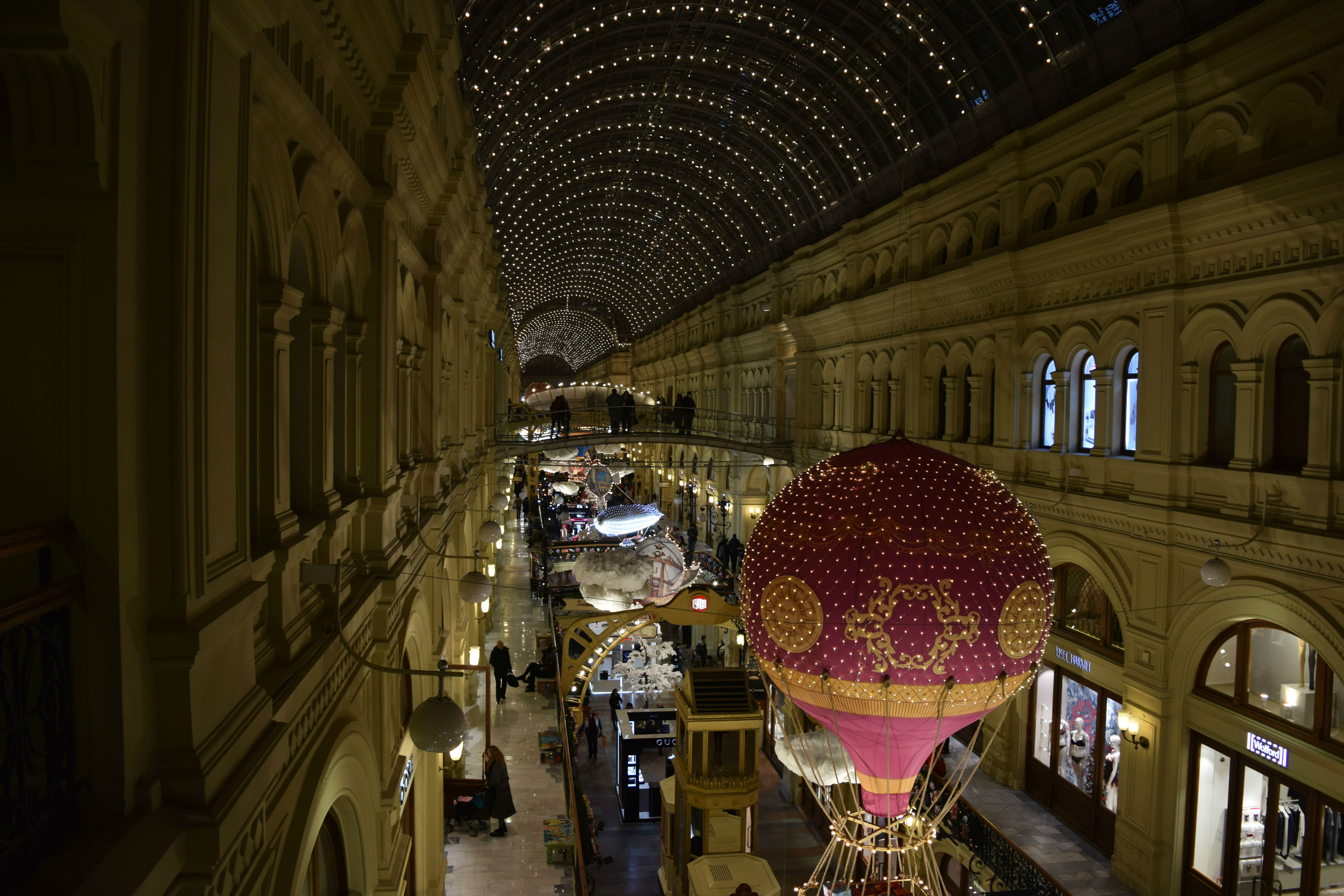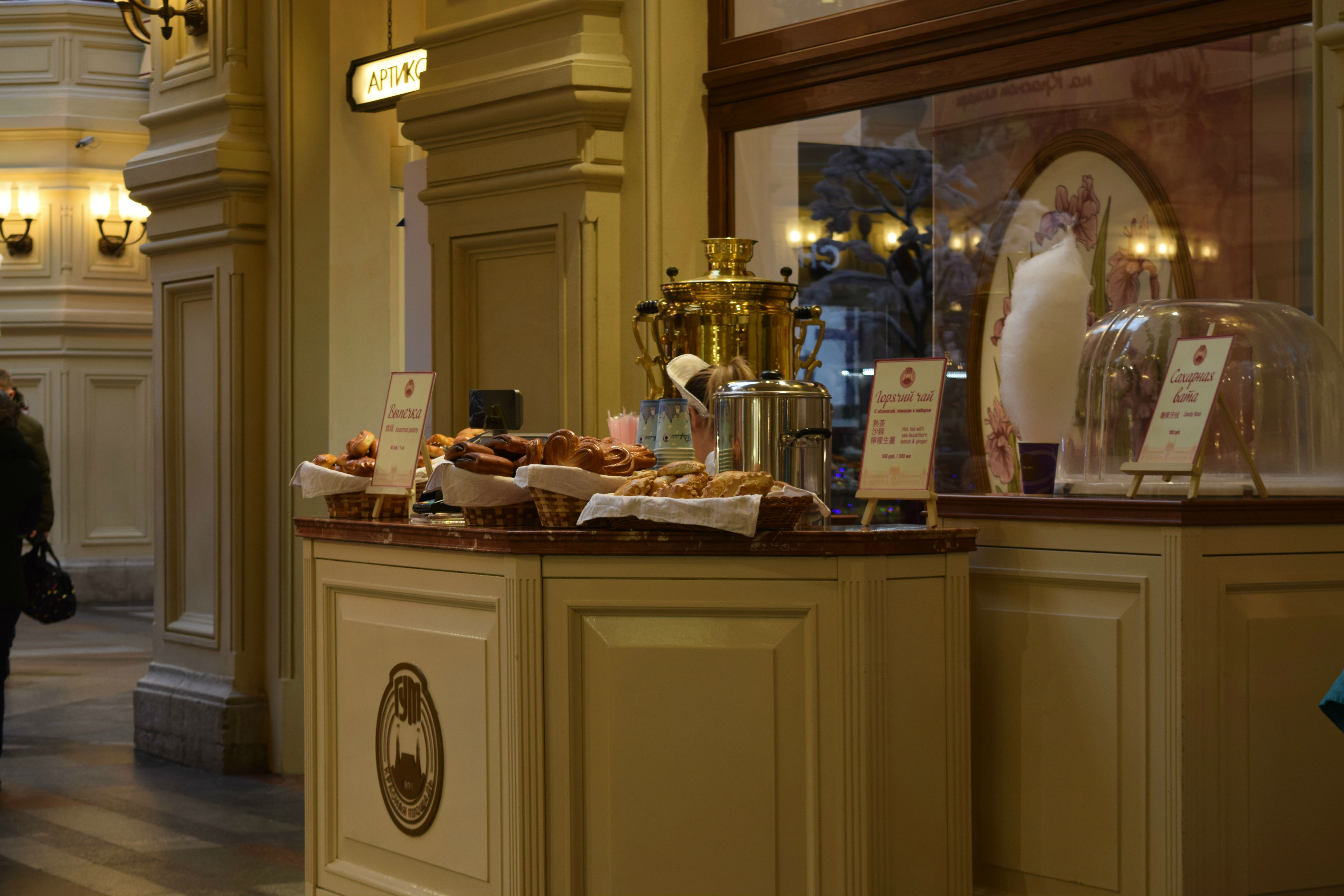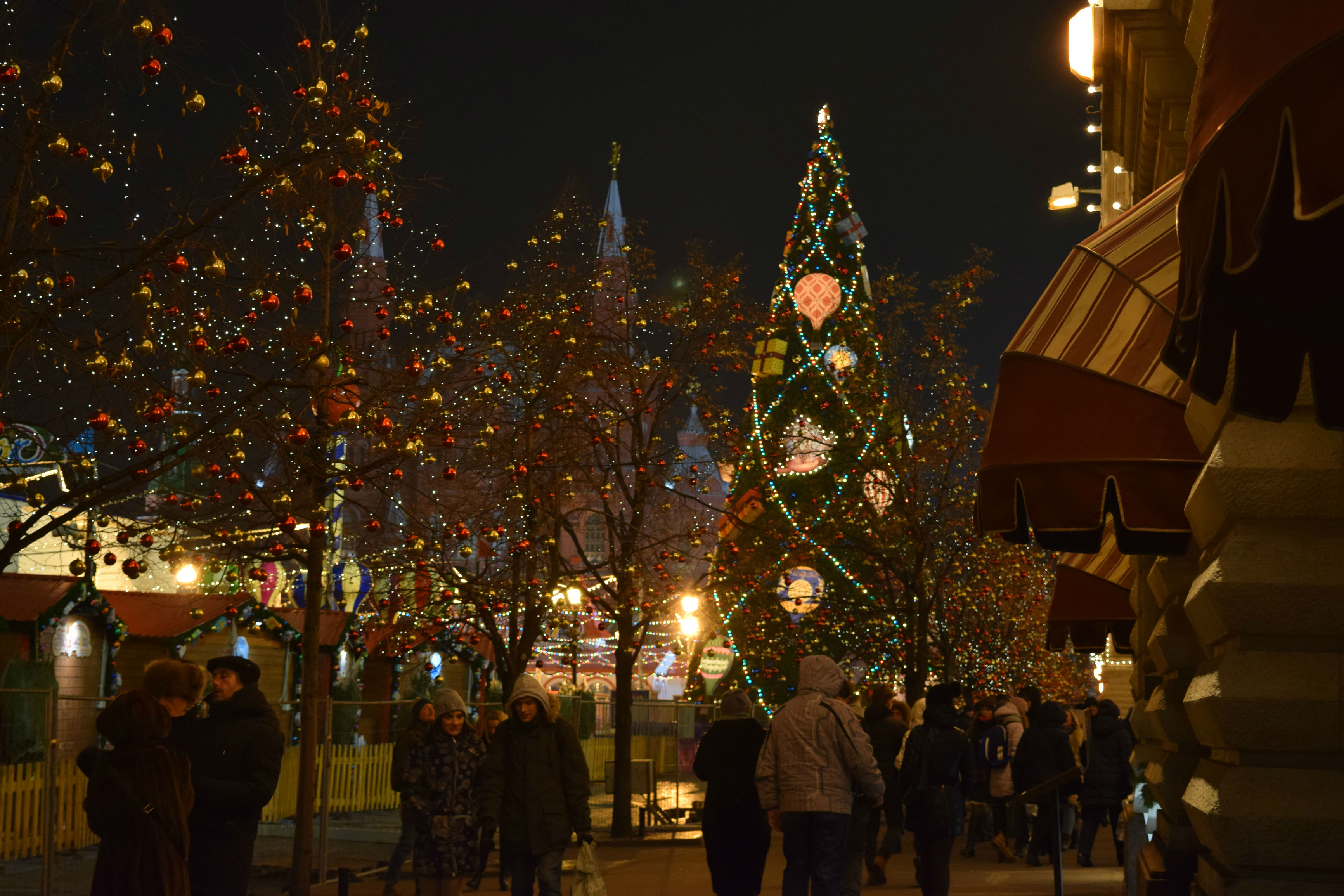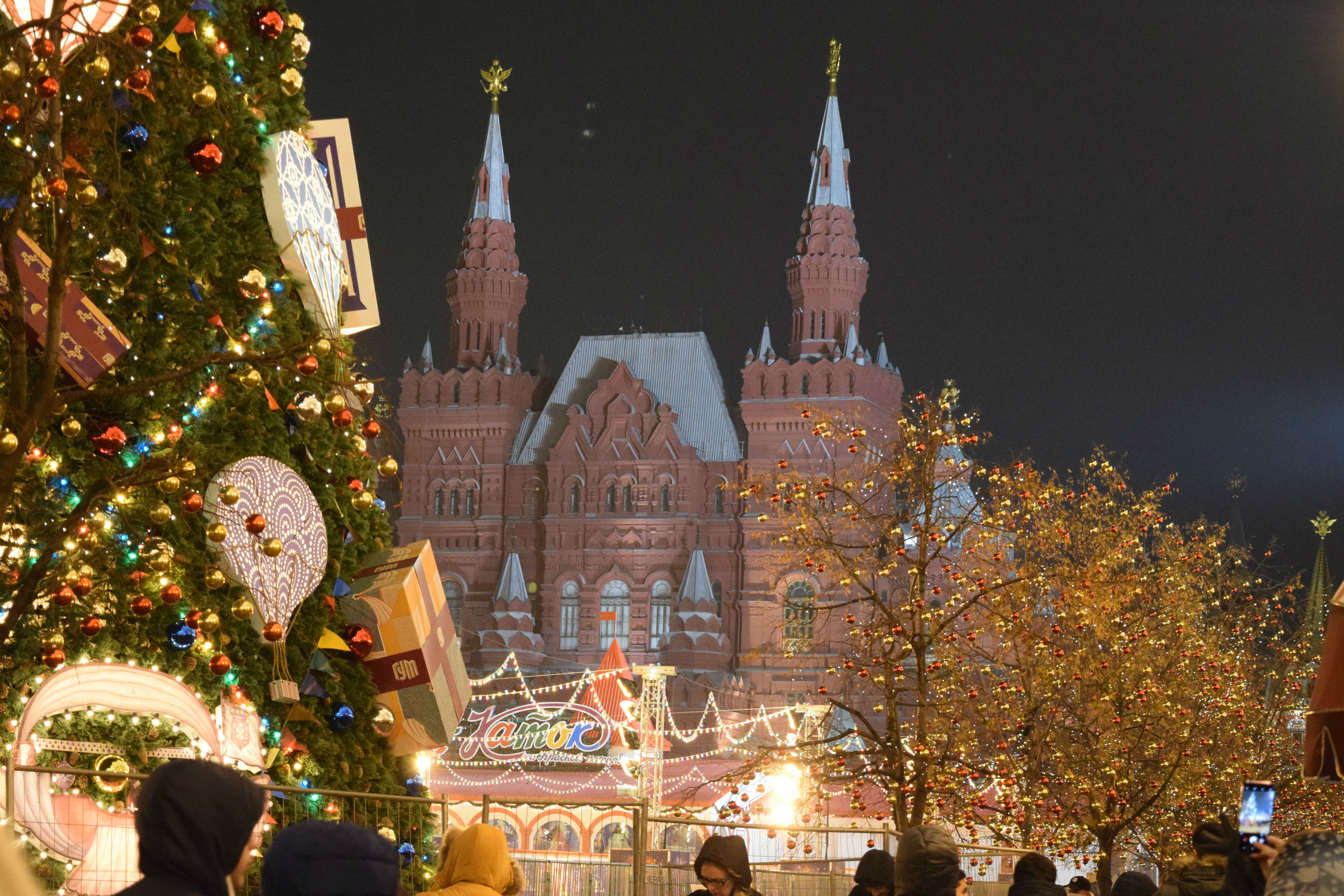 GUM is serving as the main department store and it gives a beautiful atmosphere, both within and outside into the Red Square. The interior was heavily decorated and a good place to take a shelter! Yes, going into the toilet will cost you RUB30 per person/entry.
Red Square on another hand, has always been crowded with tourists and here in December, is where you will find the Christmas Market!
You may visit GUM – Website for more information.
Nearest Metro station: Teatral'naya
Into the Kremlin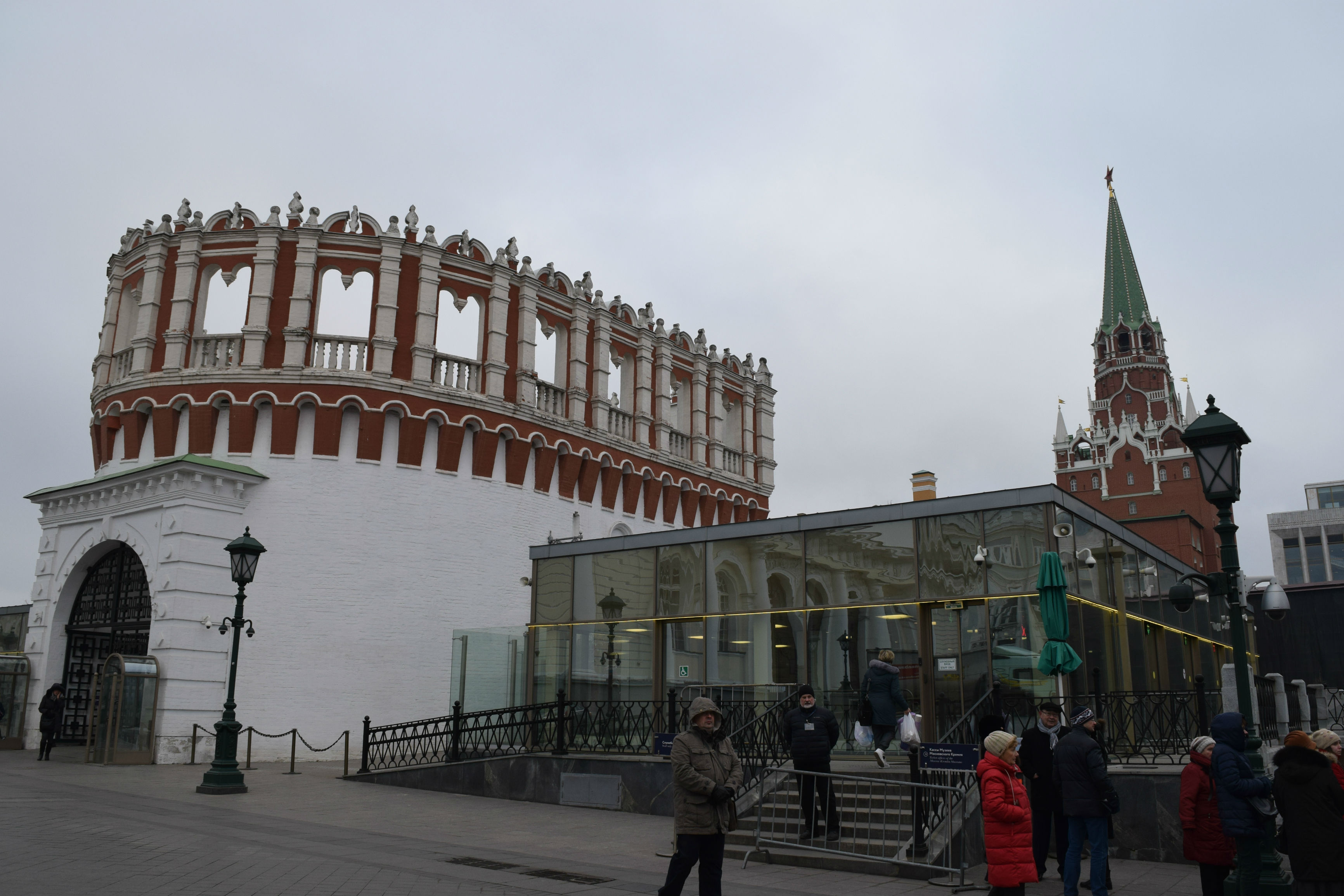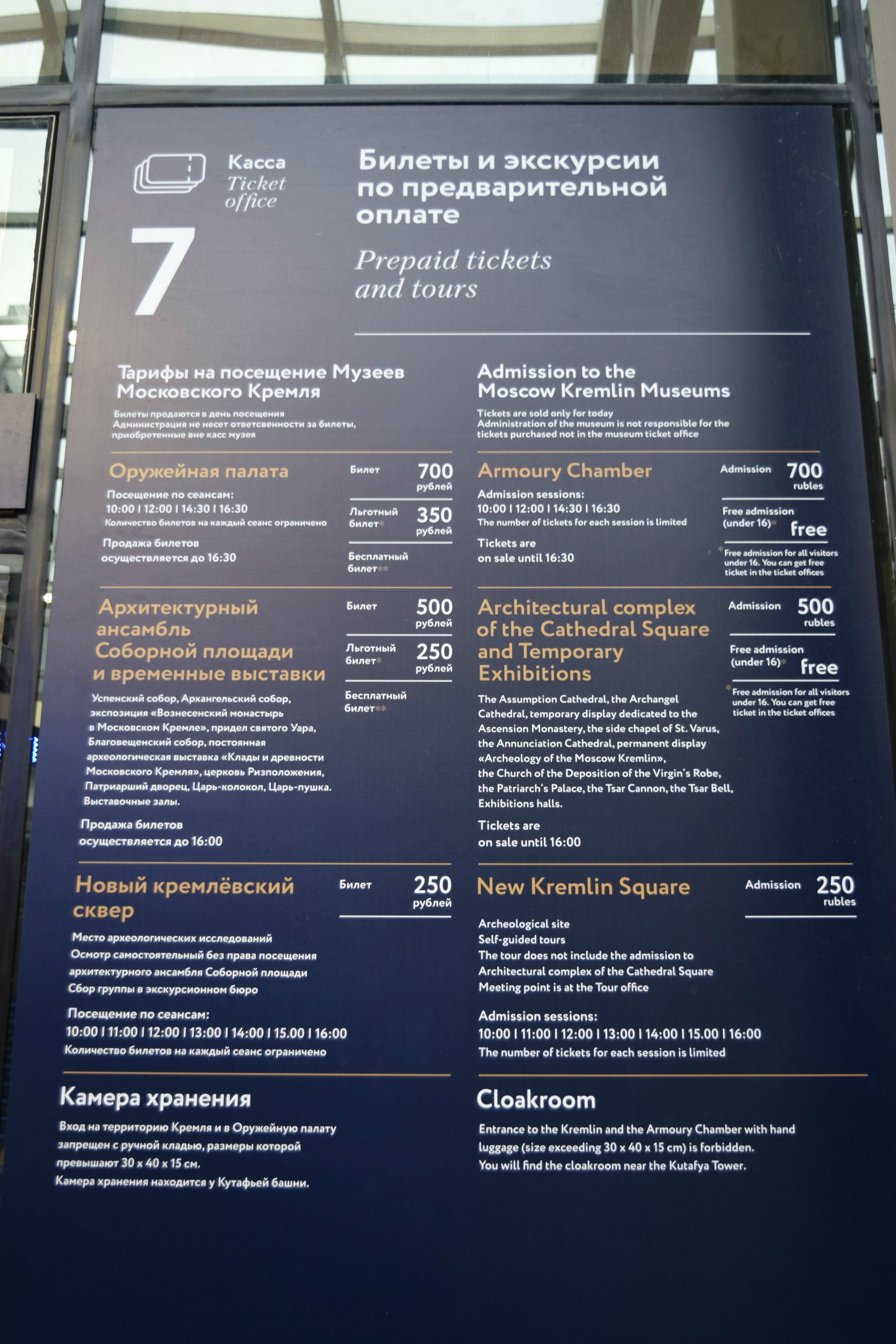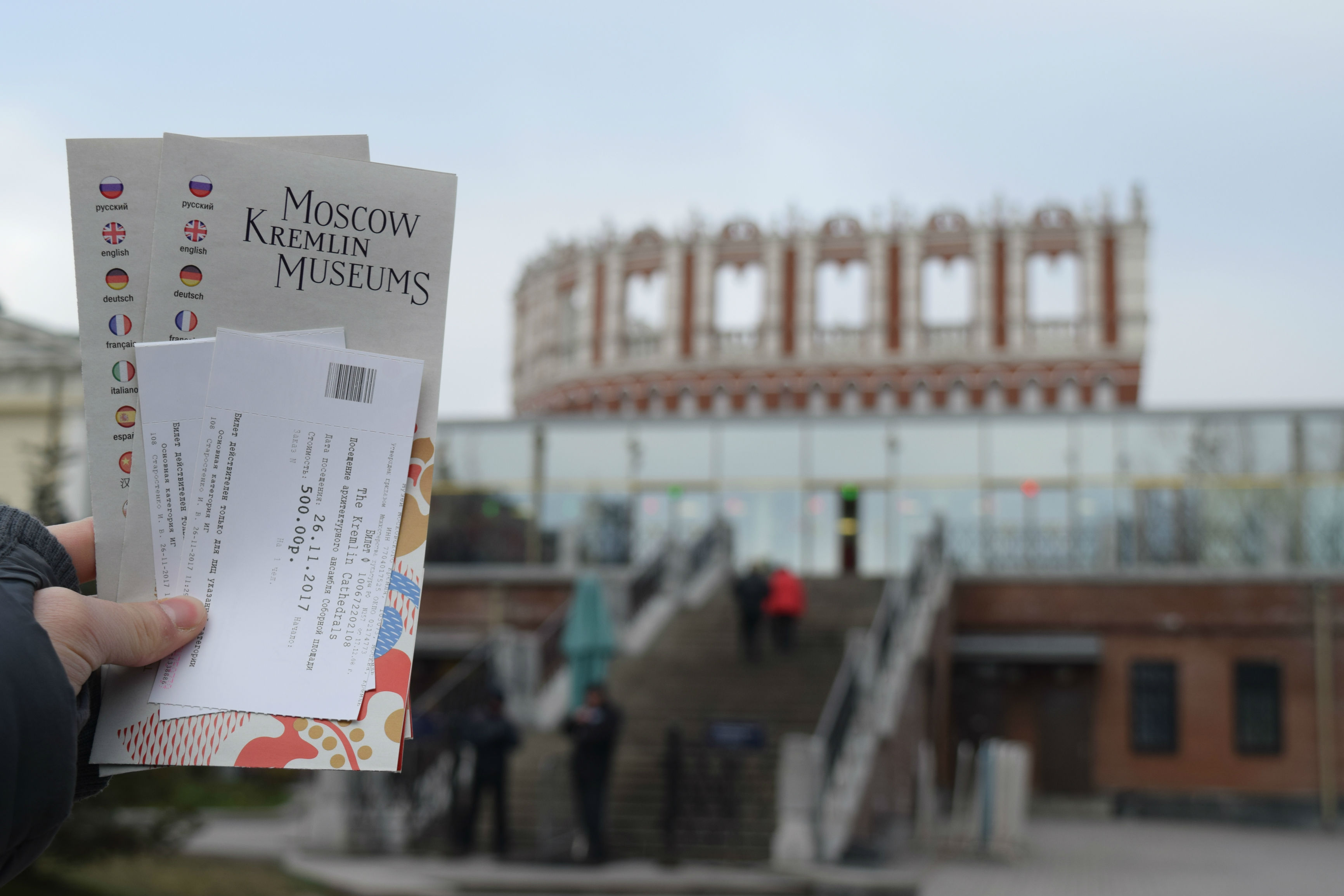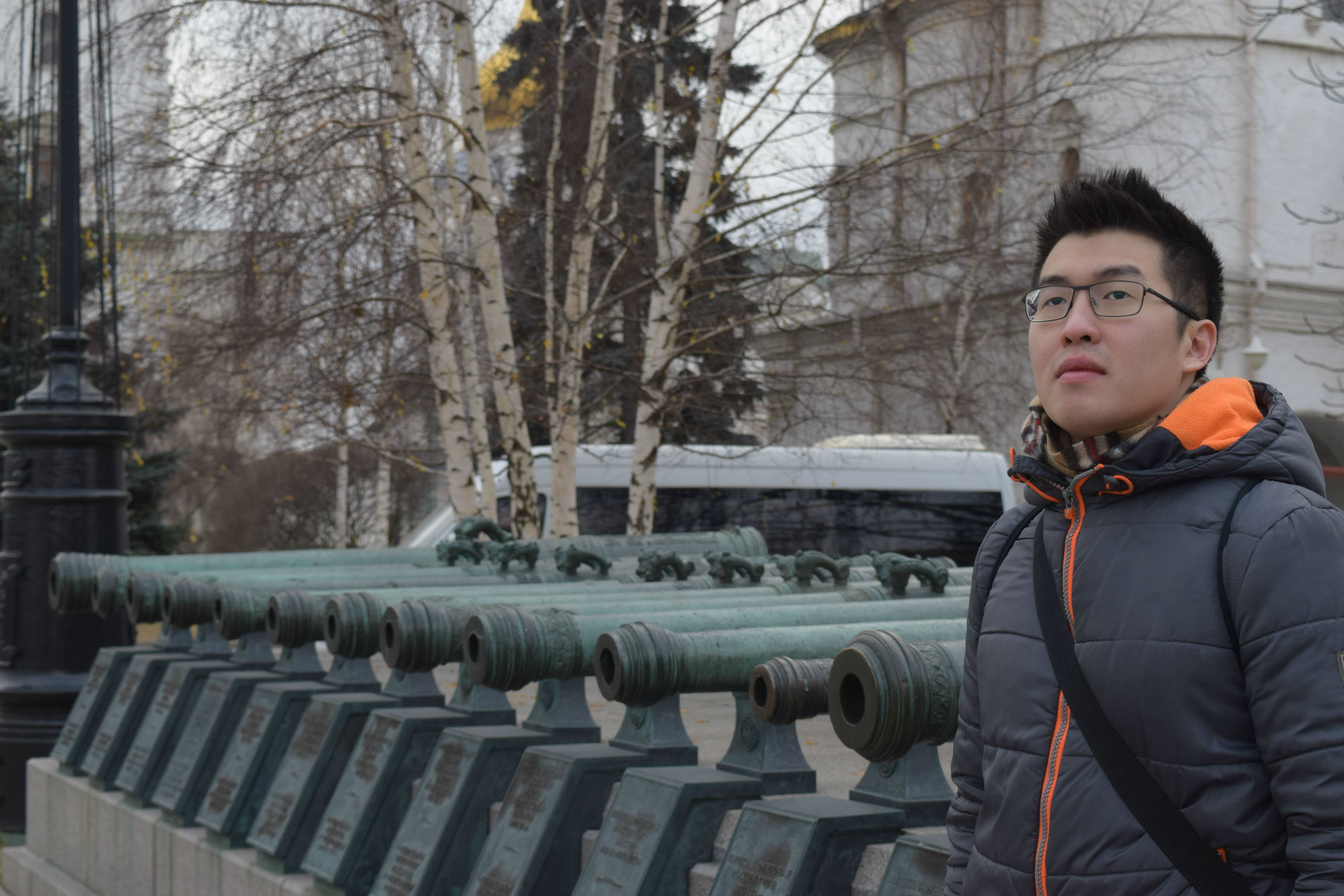 HOW DO I GET INTO THE KREMLIN?
Some may not know how to find the entrance to get into the Kremlin because the walls were long stretched and it'll be a long walk before you find the door. Hence, you can find the entrance at the middle of the western Kremlin walls, along the Alexandrovsky (Alexander) garden. From there, you ought to buy your tickets from the ticketing counter before heading into the Kremlin!
I felt like an achievement unlocked having to visit the Kremlin as I was so curious of how it looks like in reality. Overall, it was an eye-opener though the museums (cathedrals) seems to be a bit ordinary but heck, I am in the Kremlin yo!
If your ticket includes entry into the museums (cathedrals) as well, keep them handy as you got to show em' to the staff before you are allowed to get in. Well if you're lucky, you may get to see the President Vladimir Putin!
You may visit Moscow Kremlin Museums – Website for more information.
Admission:
RUB250 per person – Entry into the Kremlin Square only;
RUB500 per person (under 16 yrs of age is free) – Entry into the Kremlin Square with Museums entry (except Armoury Chamber); or
RUB700 per person (under 16 yrs of age is free) – Entry into the Kremlin Square with Museums and Armoury Chamber.
Nearest Metro station: Biblioteka im. Lenina; or Borovitskaya; or Okhotny Ryad
Alexandrovsky (Alexander) Garden
The Alexander Garden is comprised of three separate gardens that stretches along the western Kremlin wall, walking-by historical memorial and landmarks.
One of which is the Tomb of the Unknown Soldier that is dedicated to unknown soldiers that were killed in the battle of Moscow, back in year 1941 which were initially buried elsewhere. Thereafter, its remains were relocated next to the Kremlin walls to commemorate the 25th anniversary of the battle.
Nearest Metro station: Biblioteka im. Lenina; or Borovitskaya; or Okhotny Ryad
Zaryadye Park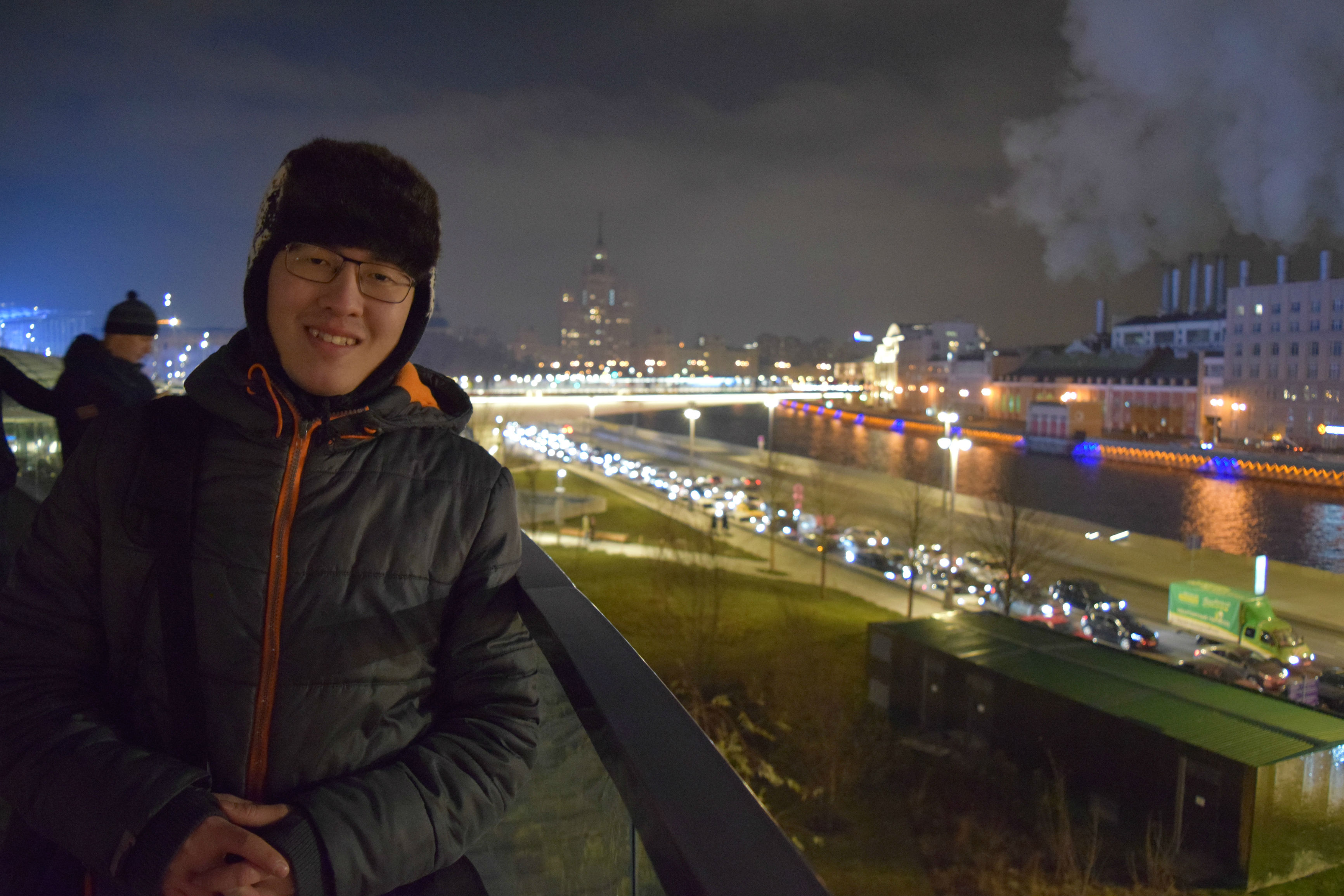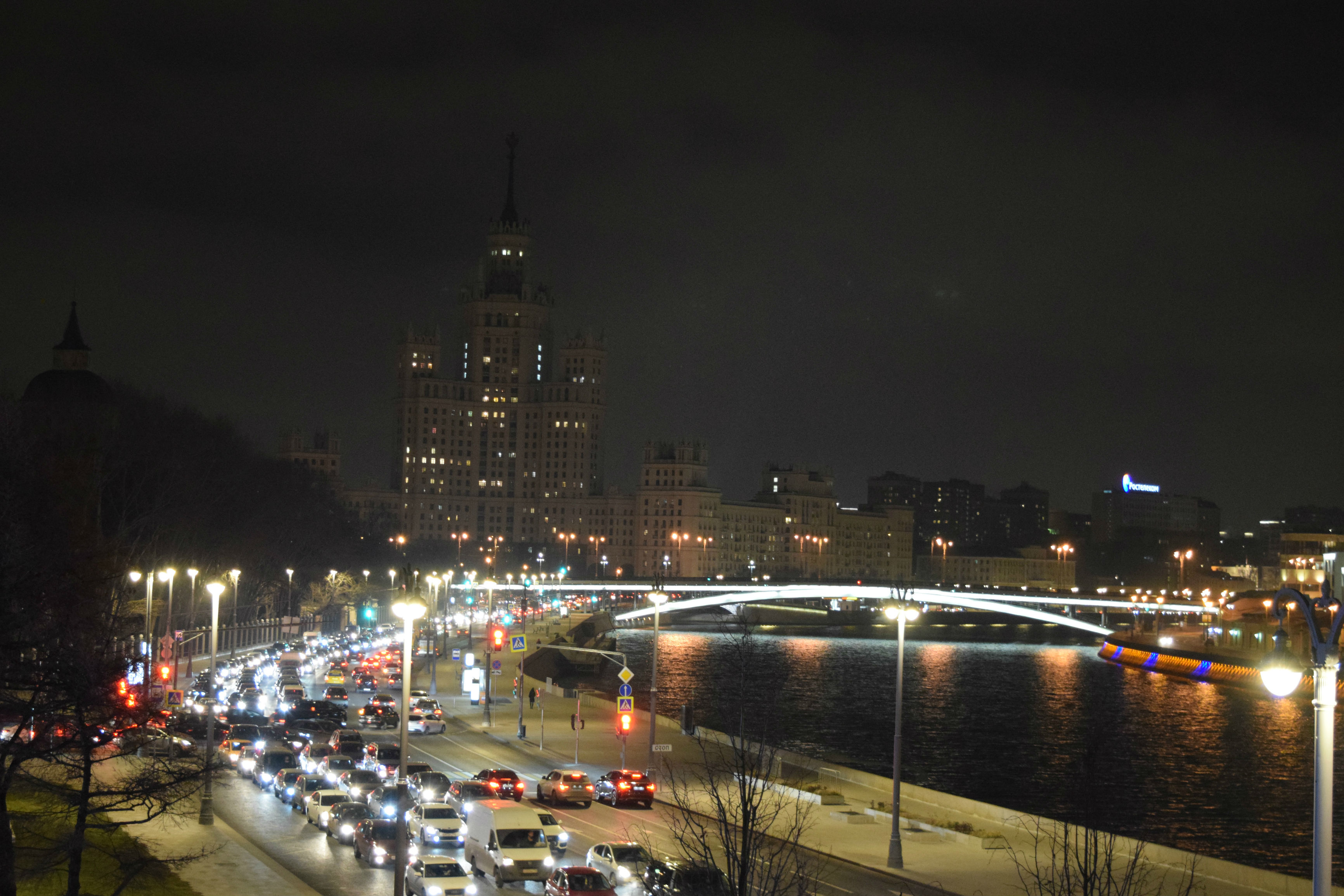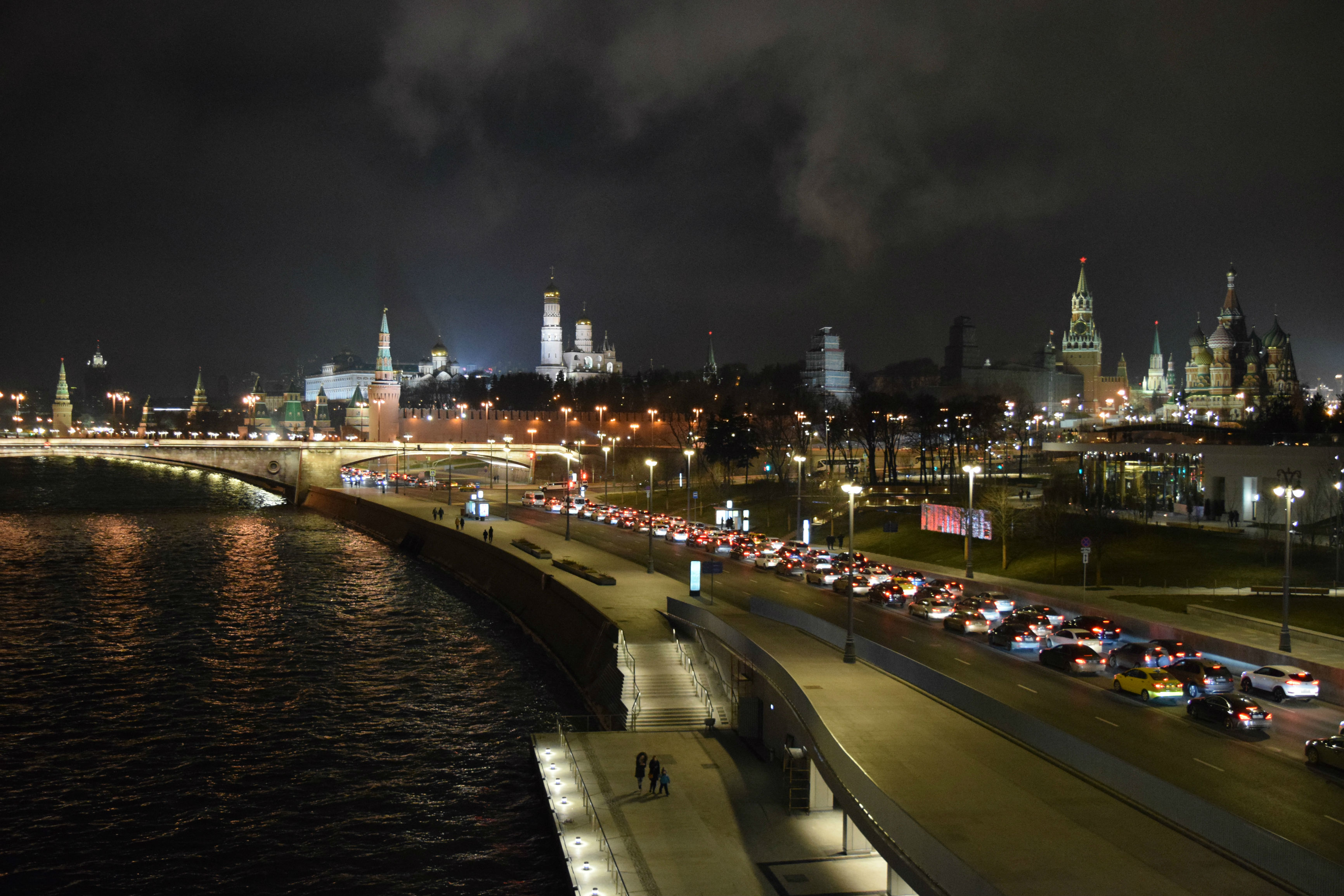 You may take a really good stroll within the Zaryadye Park and it was really breezy at night. If you'd keep an eye, there will be a platform that sticks out above the Moscow river where you could take really nice pictures of both river directions.
Nearest Metro station: Teatral'naya
A walk on Tverskaya Street & Bolshoi Theatre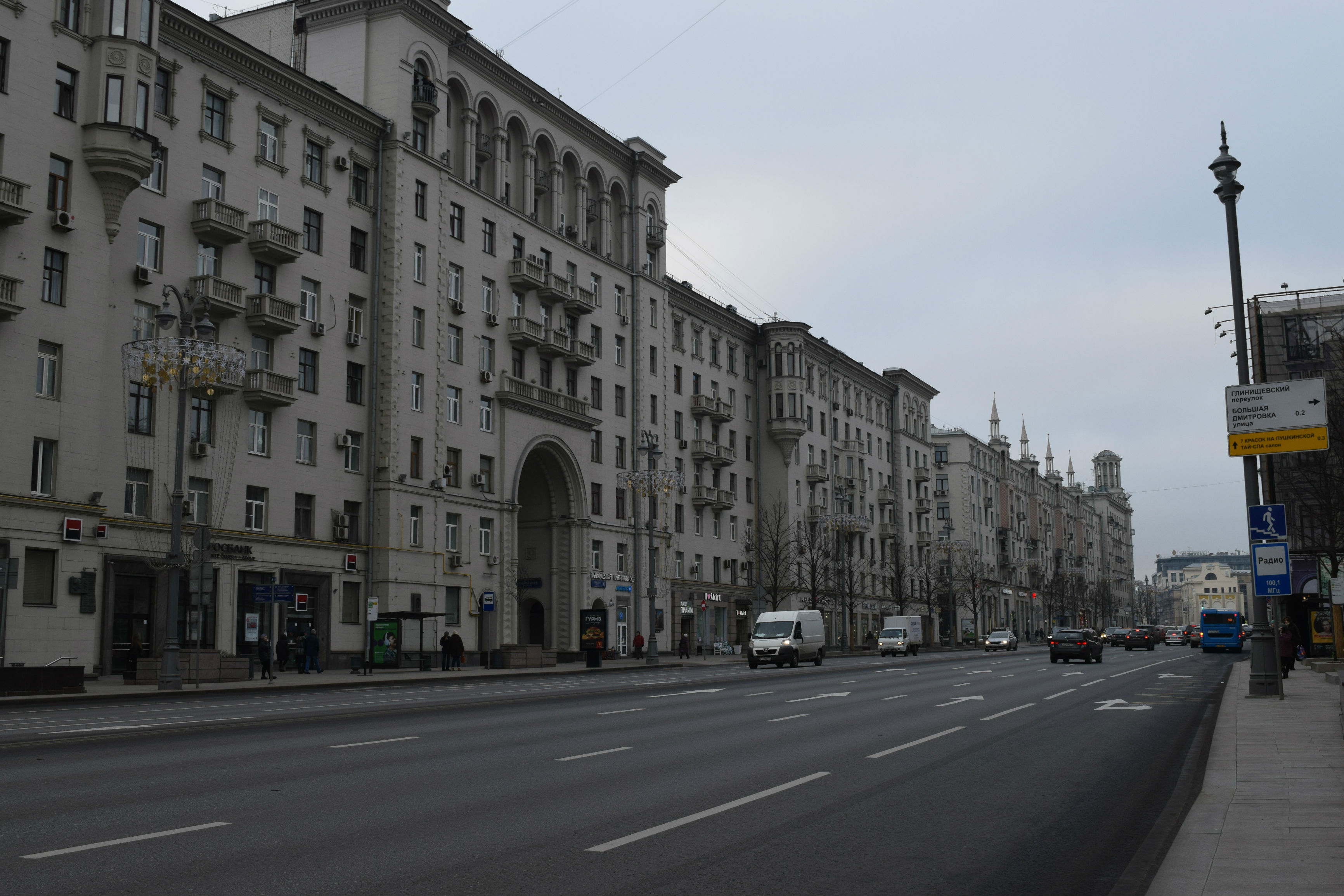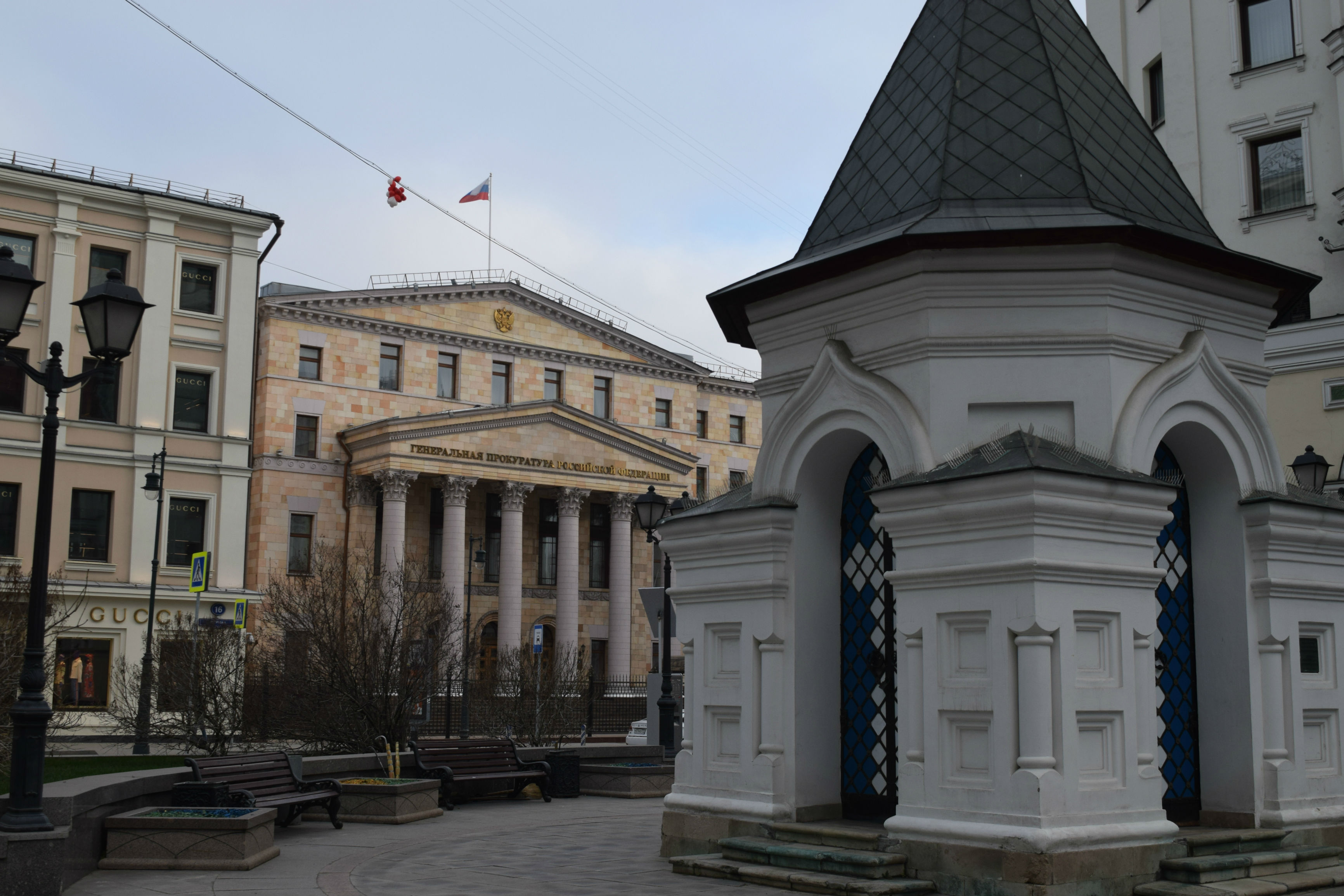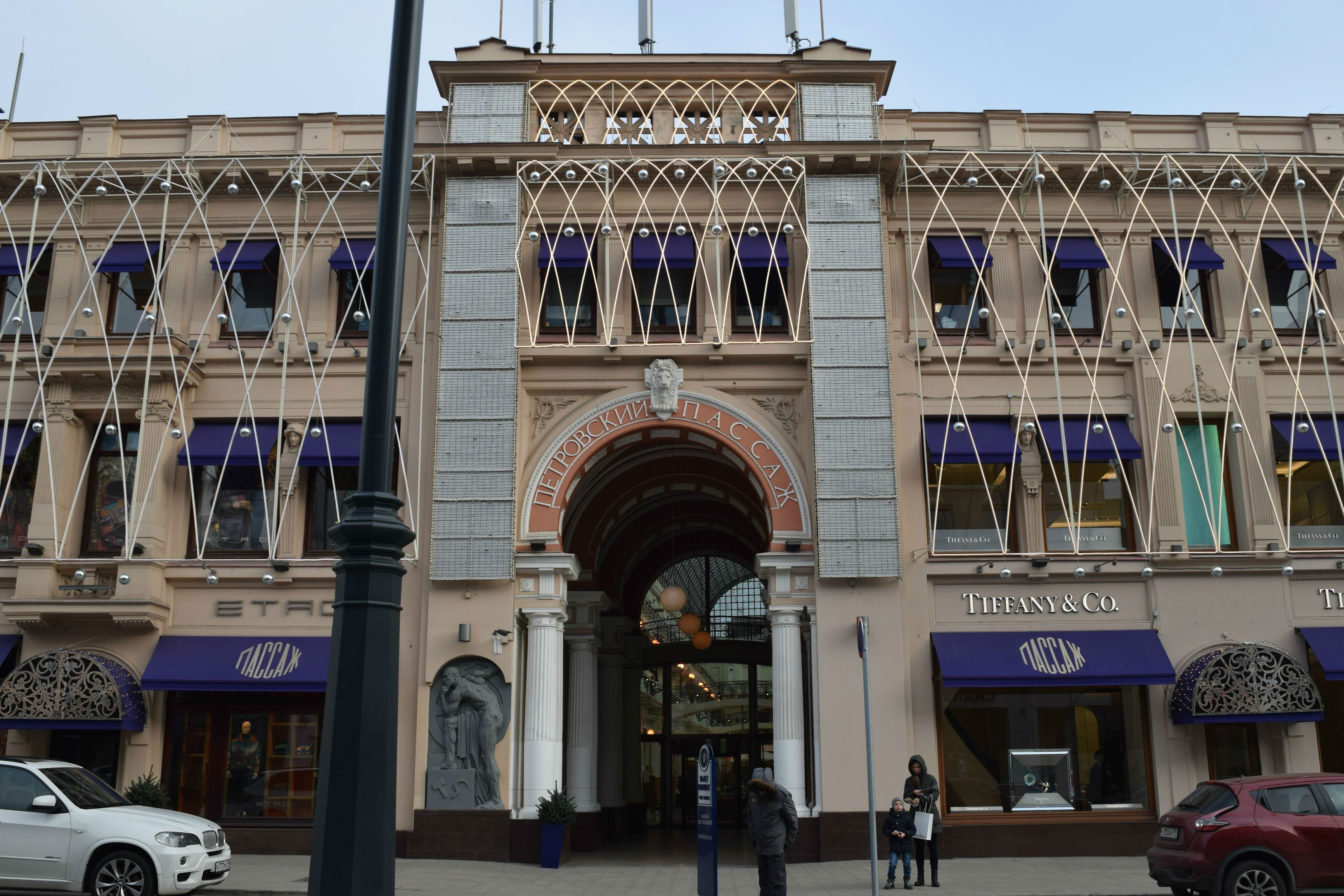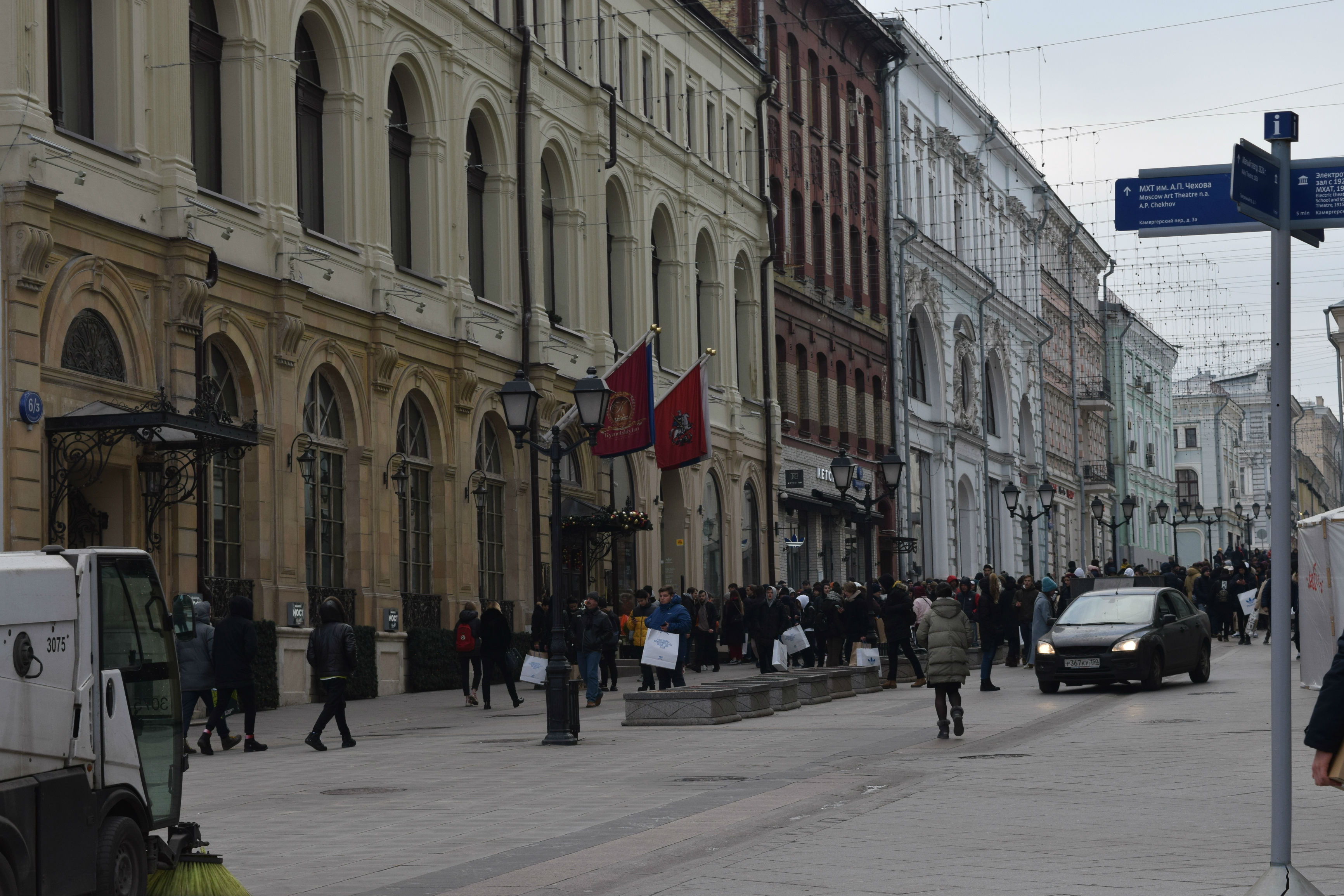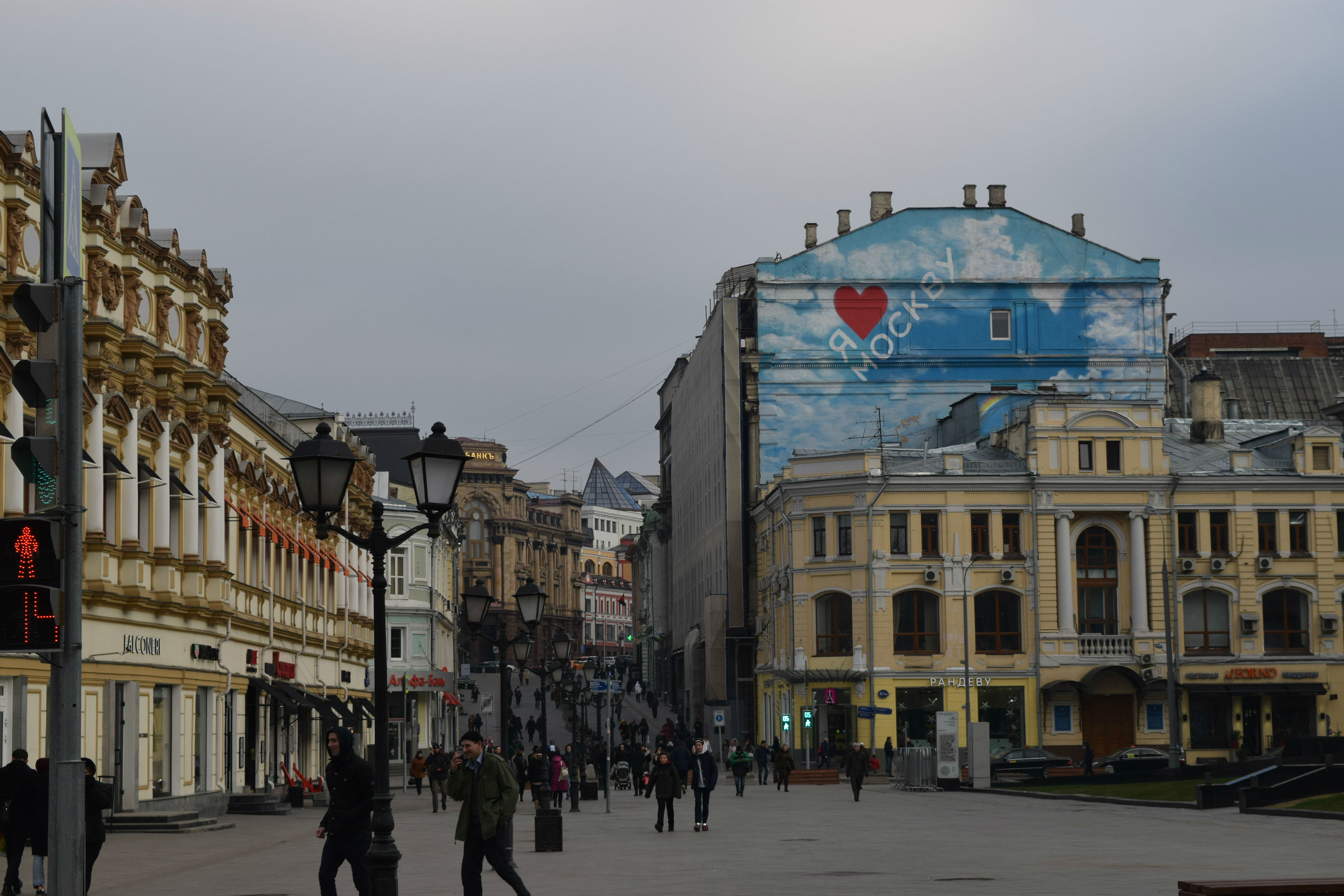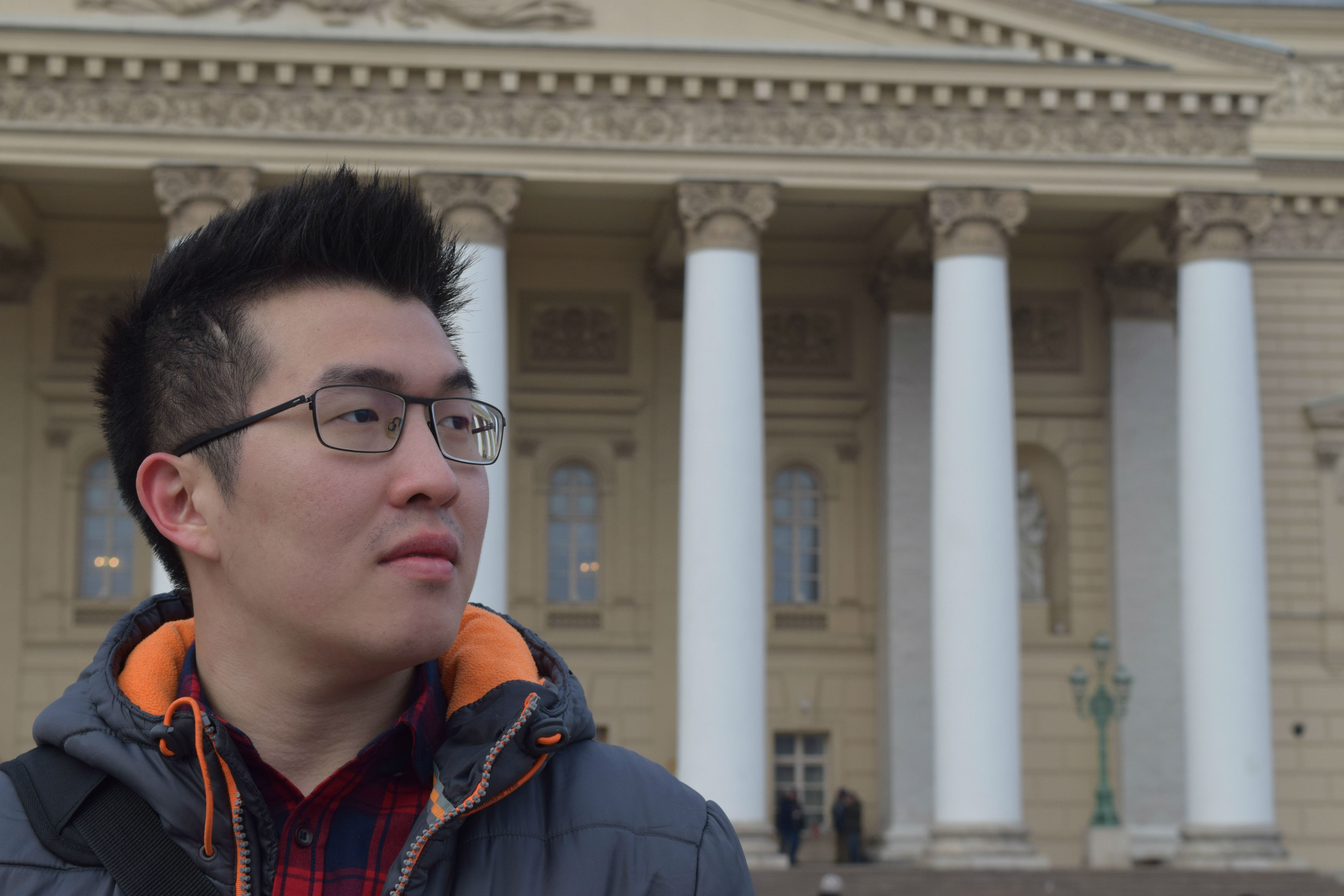 Tverskaya Street is the main street of Moscow and just like any main streets, you will have good accessibility to public transports (buses) and metro stations as well. However, the street is not limited to the entire stretch itself, but the other streets surrounding Tverskaya where you could find a larger range of shops and restaurants (eg. Lepim I Varim).
Near to Tverskaya Street is the historical Bolchoi Theatre and the Vitali Fountain.
Nearest Metro station: Tverskaya; or Okhotny Ryad
Cathedral of Christ the Saviour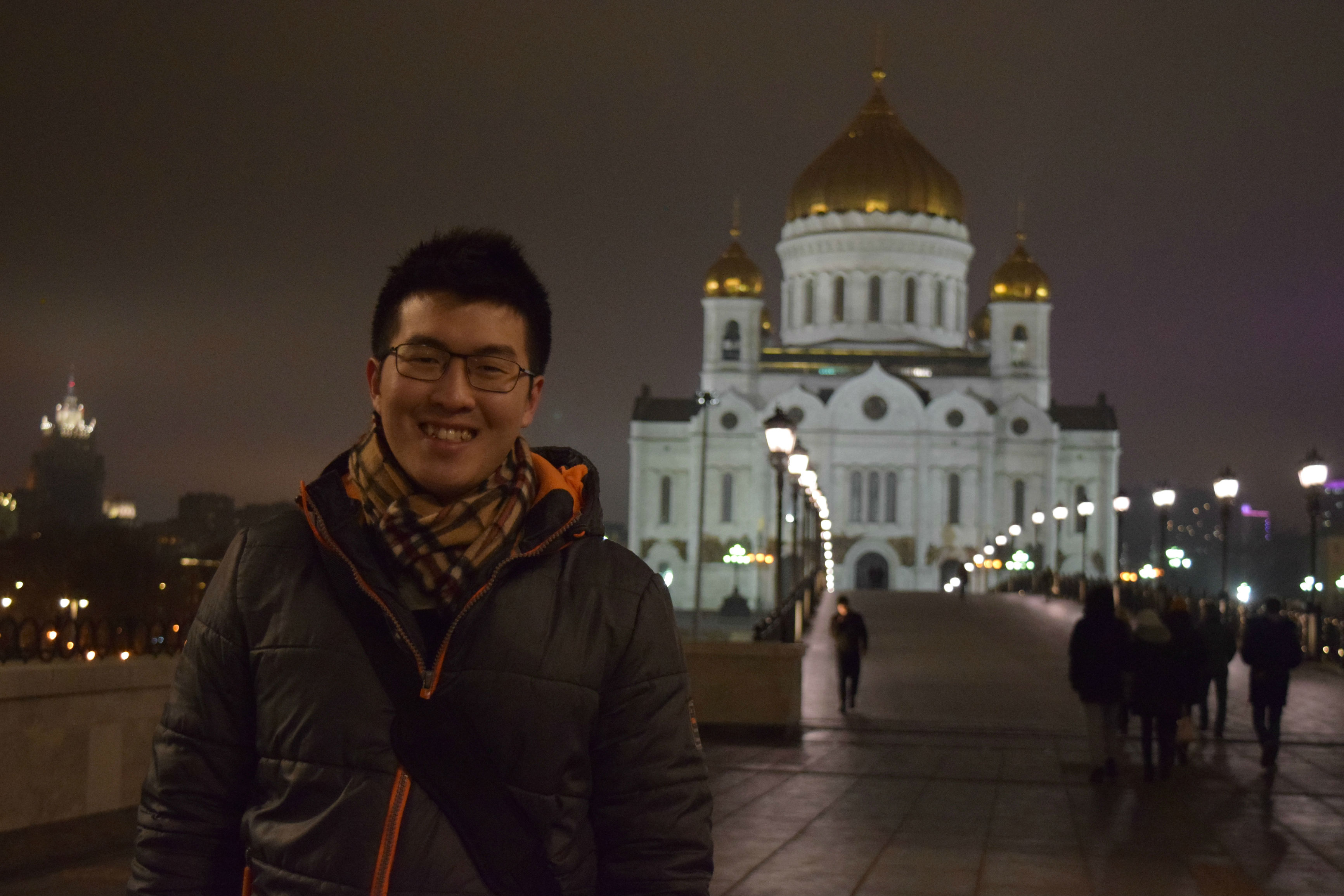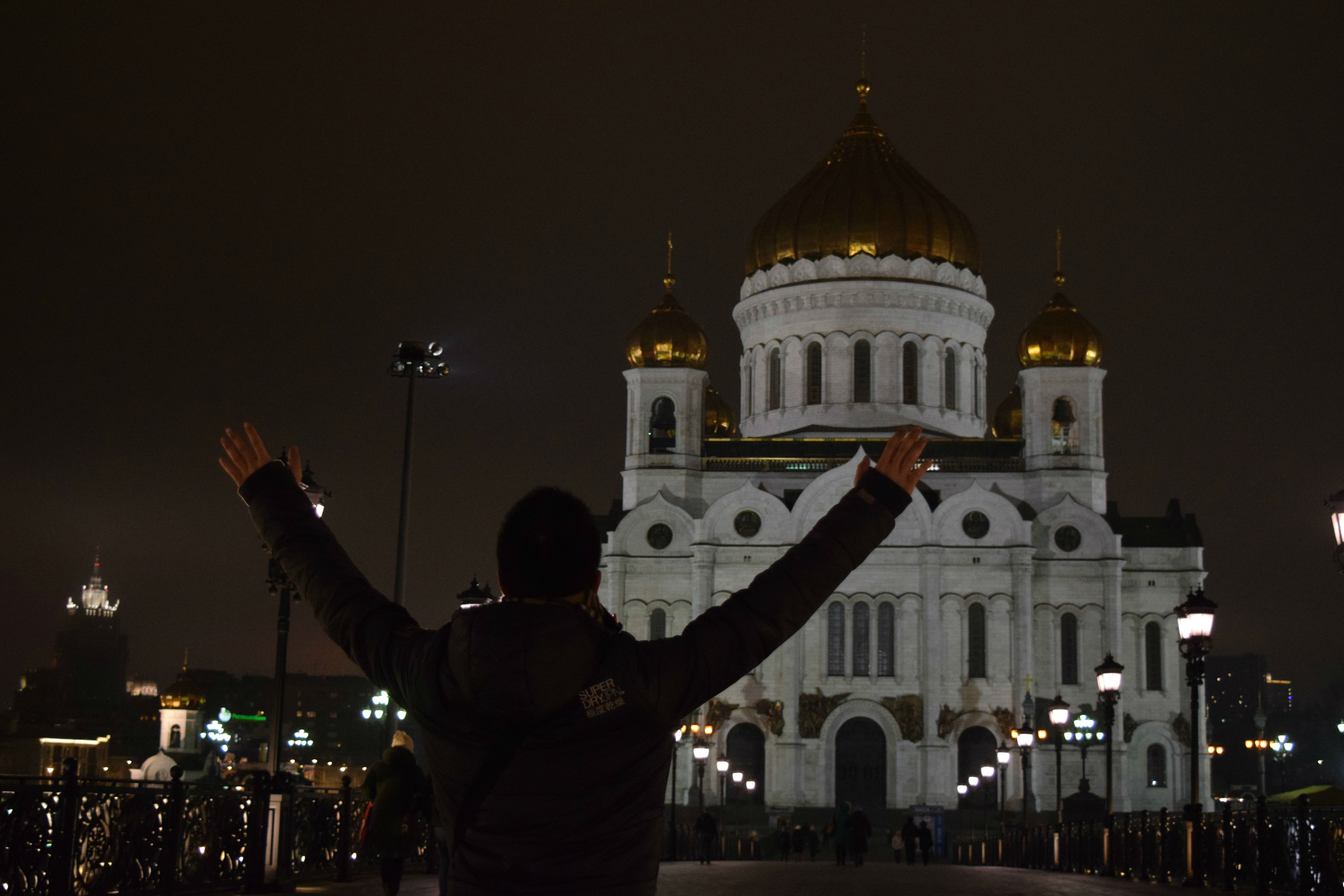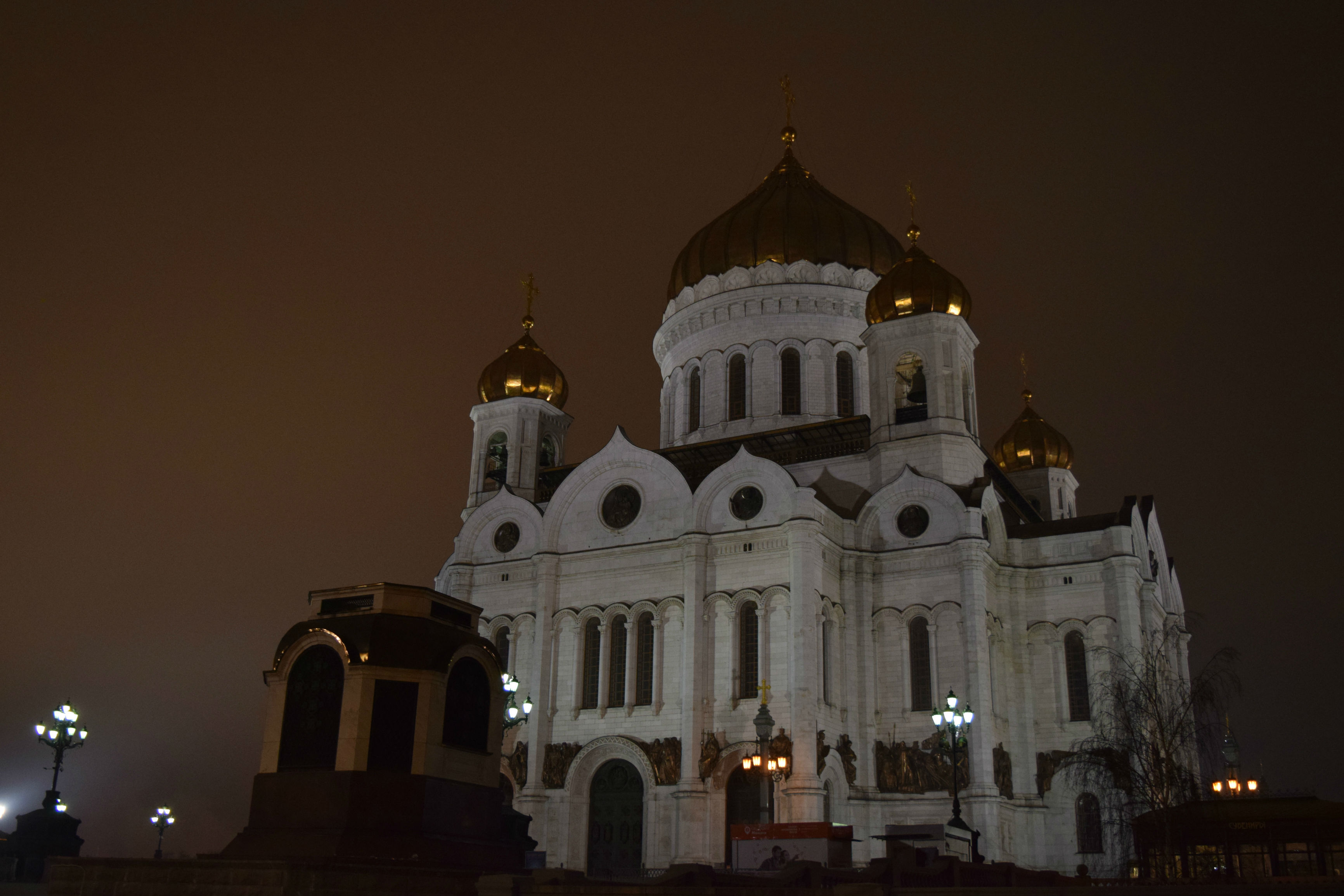 Unfortunately it was closed when I arrived. Nevertheless, taking pictures at night ain't bad either! Love how it looks!
Nearest Metro station: Kropotkinskaya
Izmailovo Kremlin & Market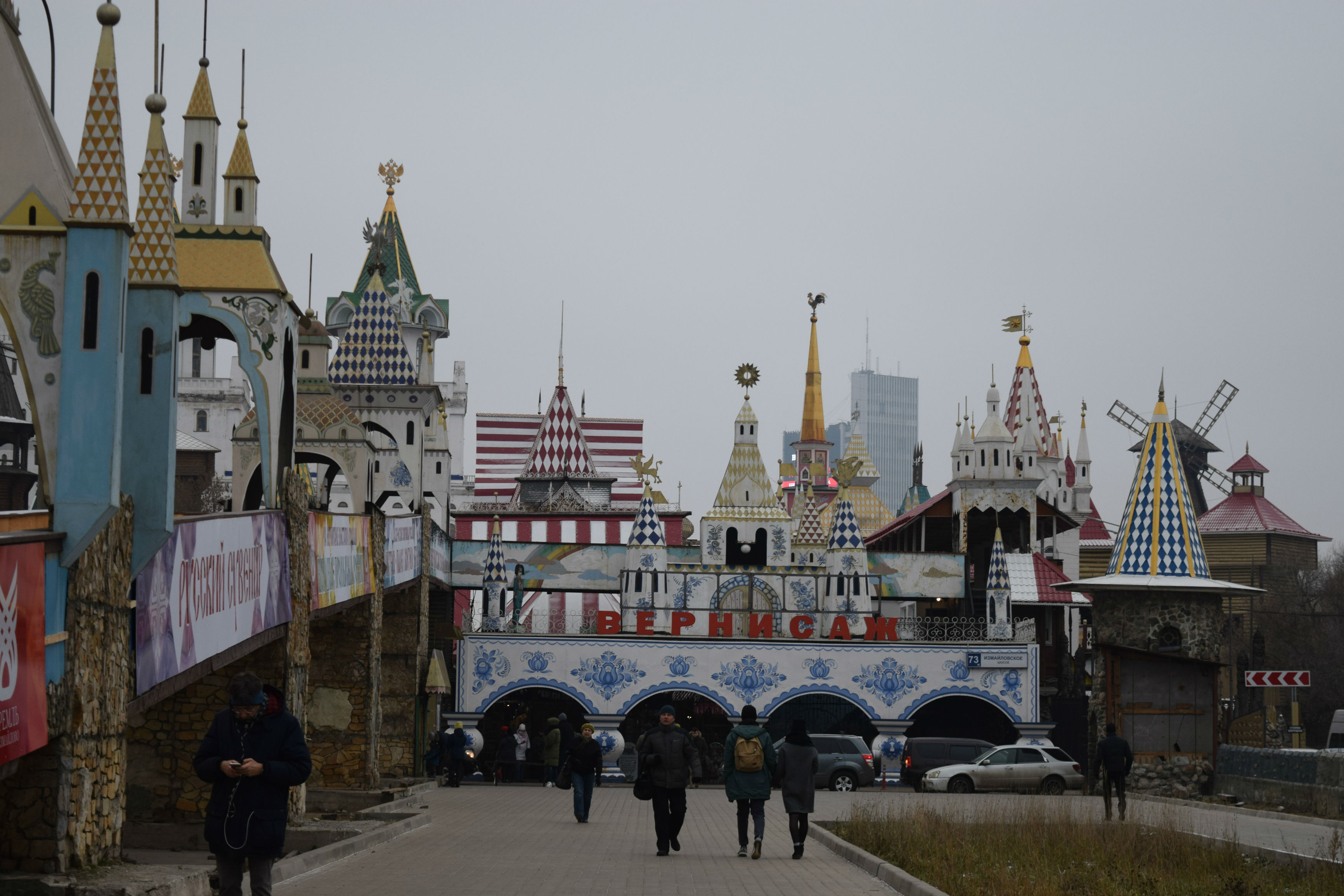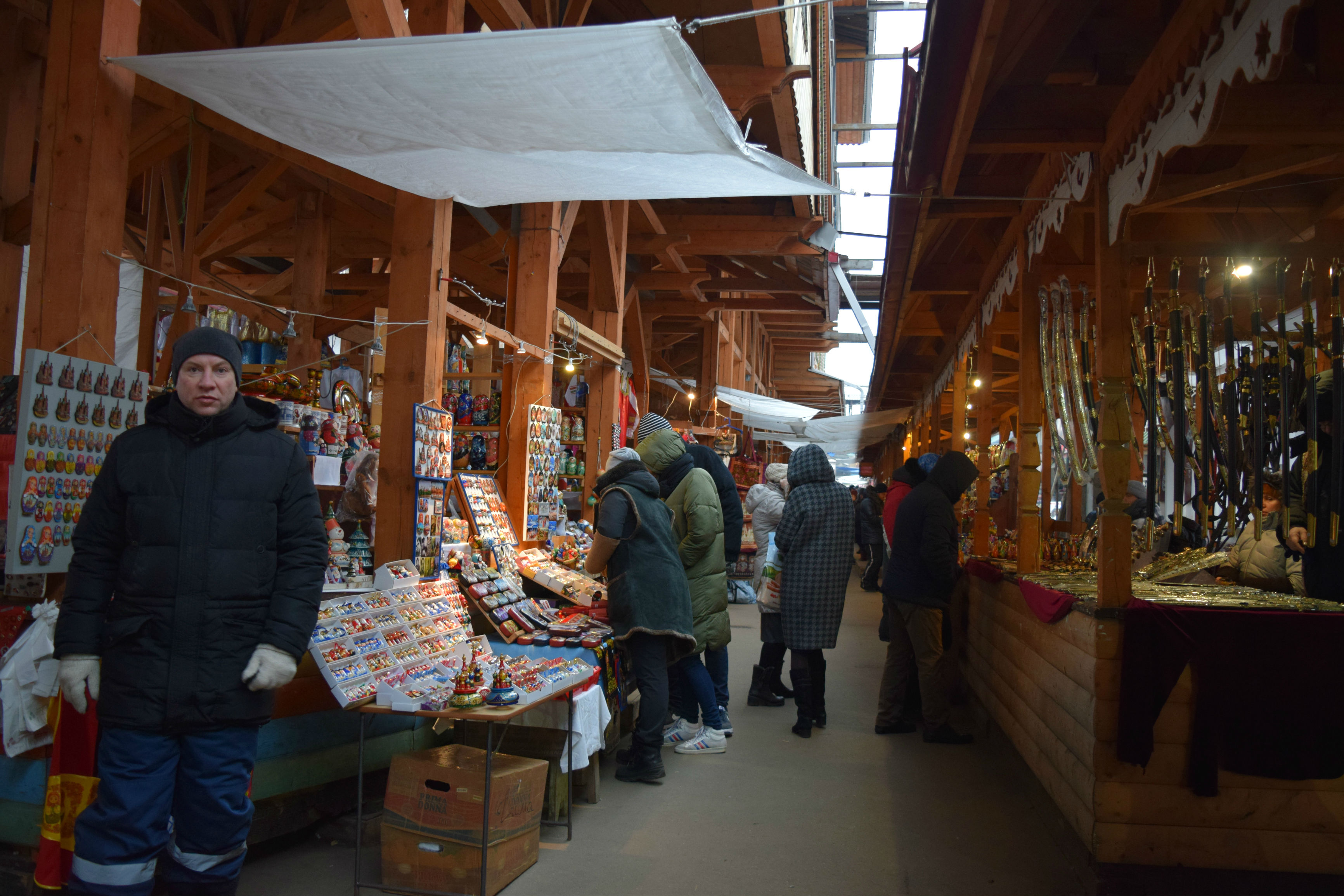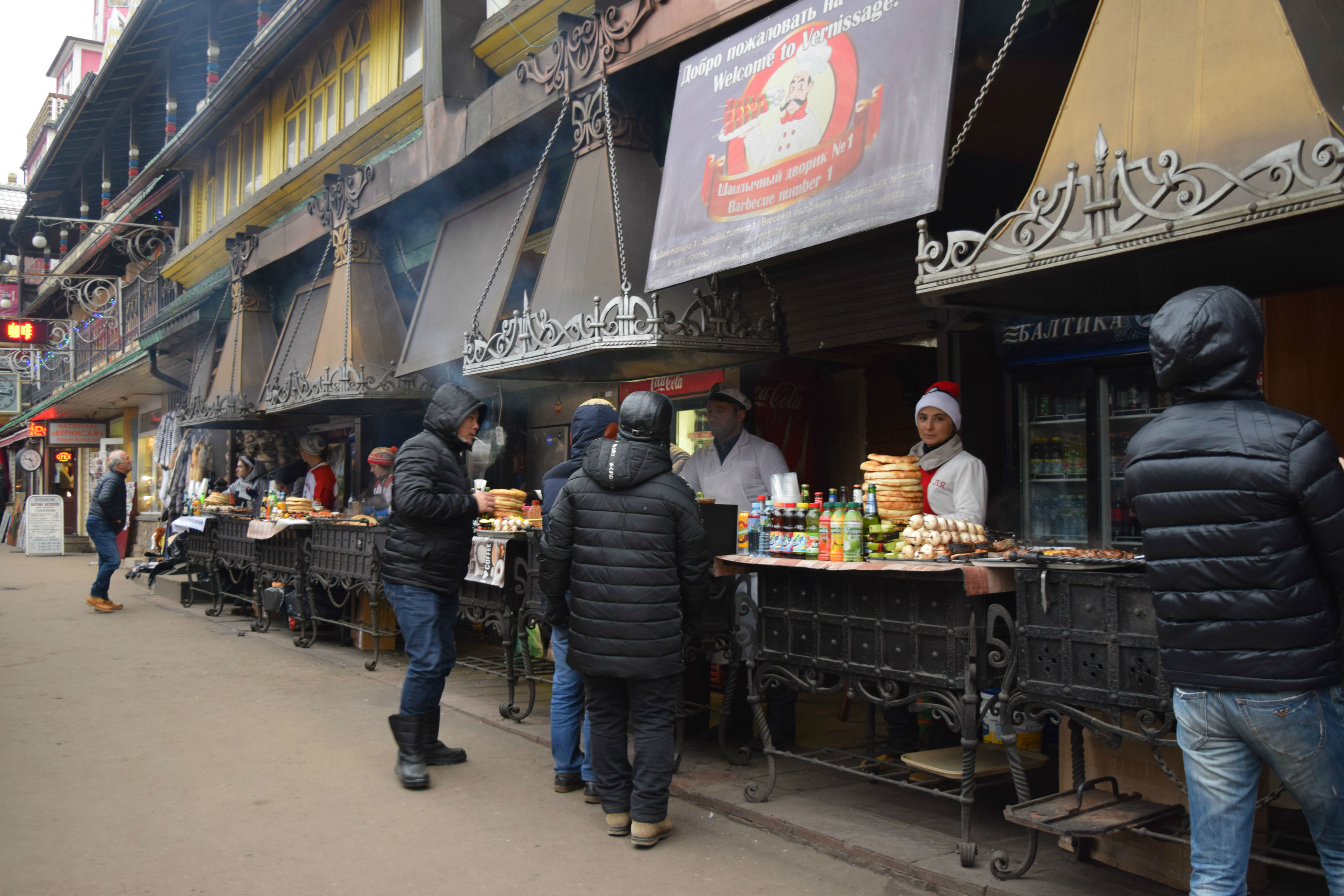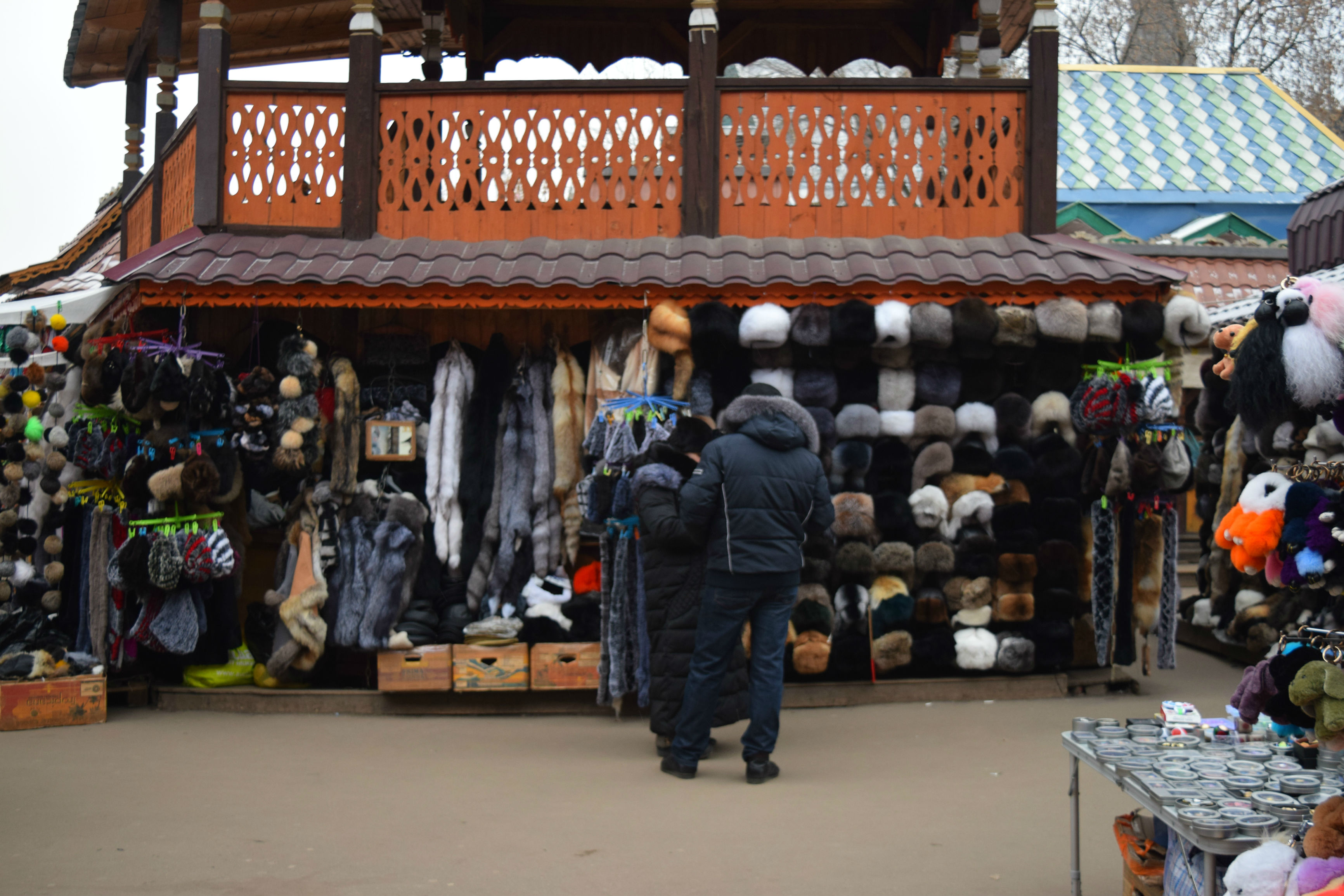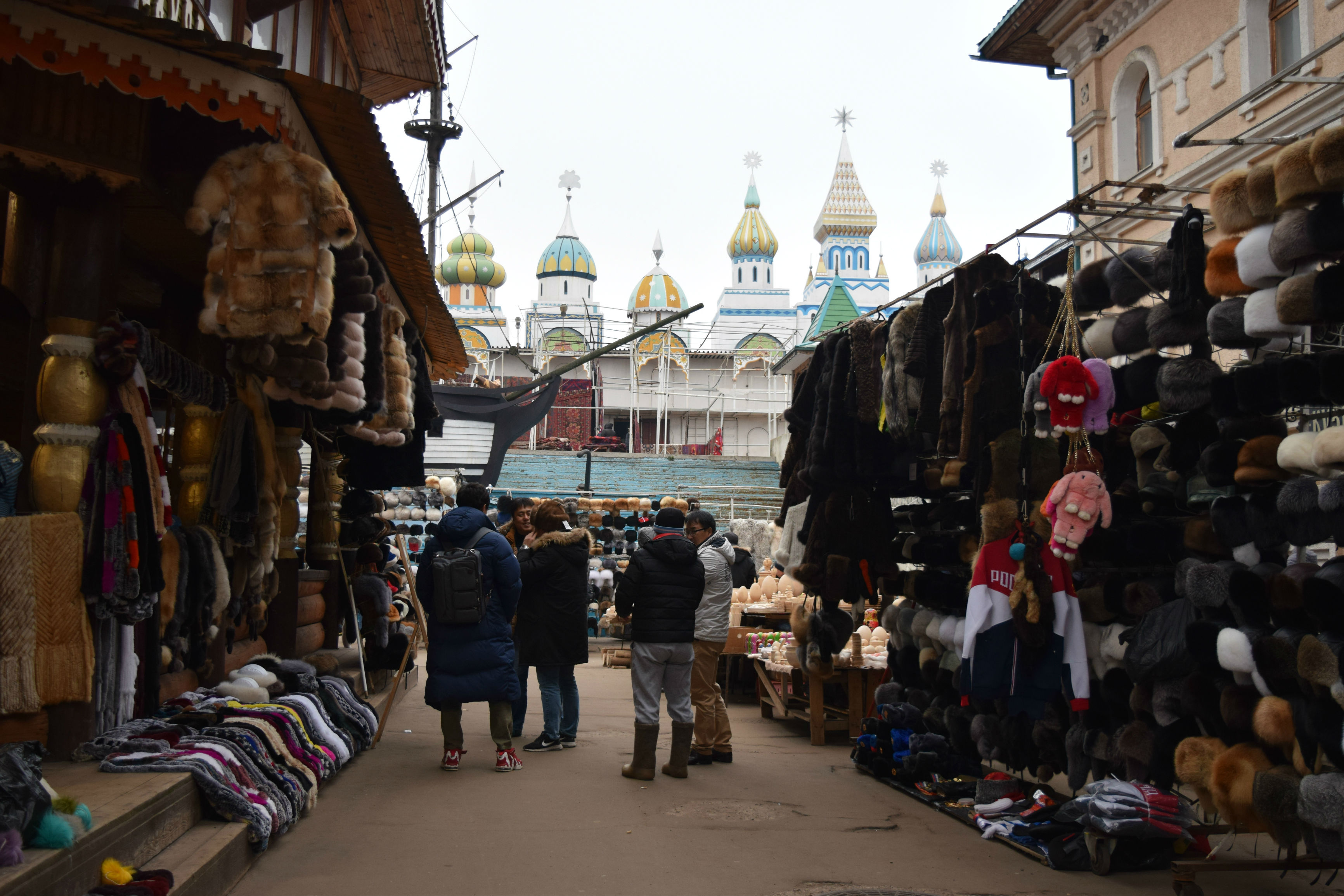 I find everything in Russia to be really colourful, one of which is its buildings and interiors, same goes to Matroshka nesting dolls. Each time I look at Izmailovo Kremlin, it'll remind me of the colours of St. Basil's Cathedral.
Next to the Kremlin is where you could spend all your time exploring and buying local souvenirs from stall vendors and if you ever plan of buying them in bulk, you may need to plan your bargaining skills in advanced!
By far, I find everything here to be reasonably cheaper than anywhere else and it is a good place if you plan to buy souvenirs for your fellow friends and colleagues!
Nearest Metro station: Partizanskaya
Tsvetnoy Central Market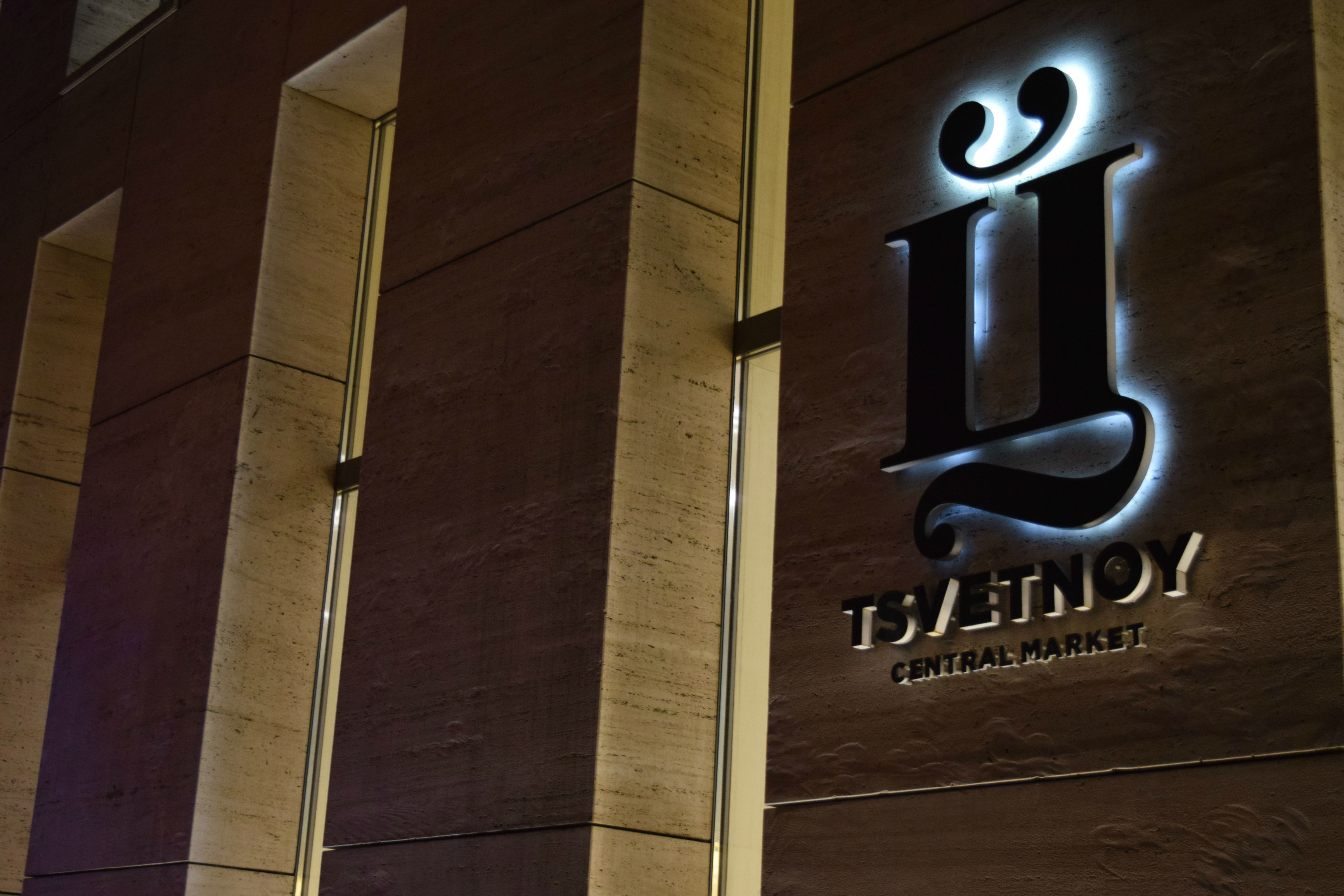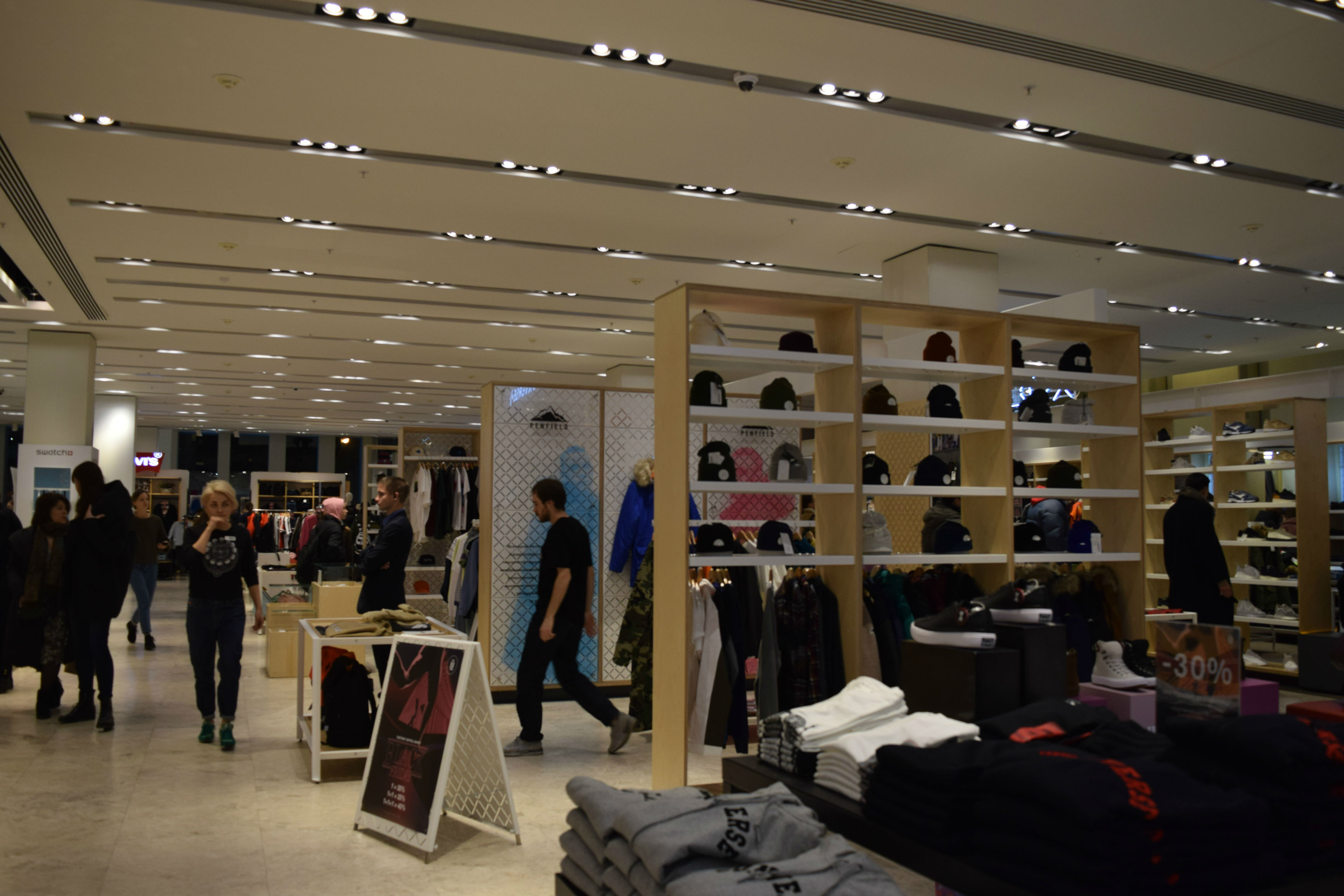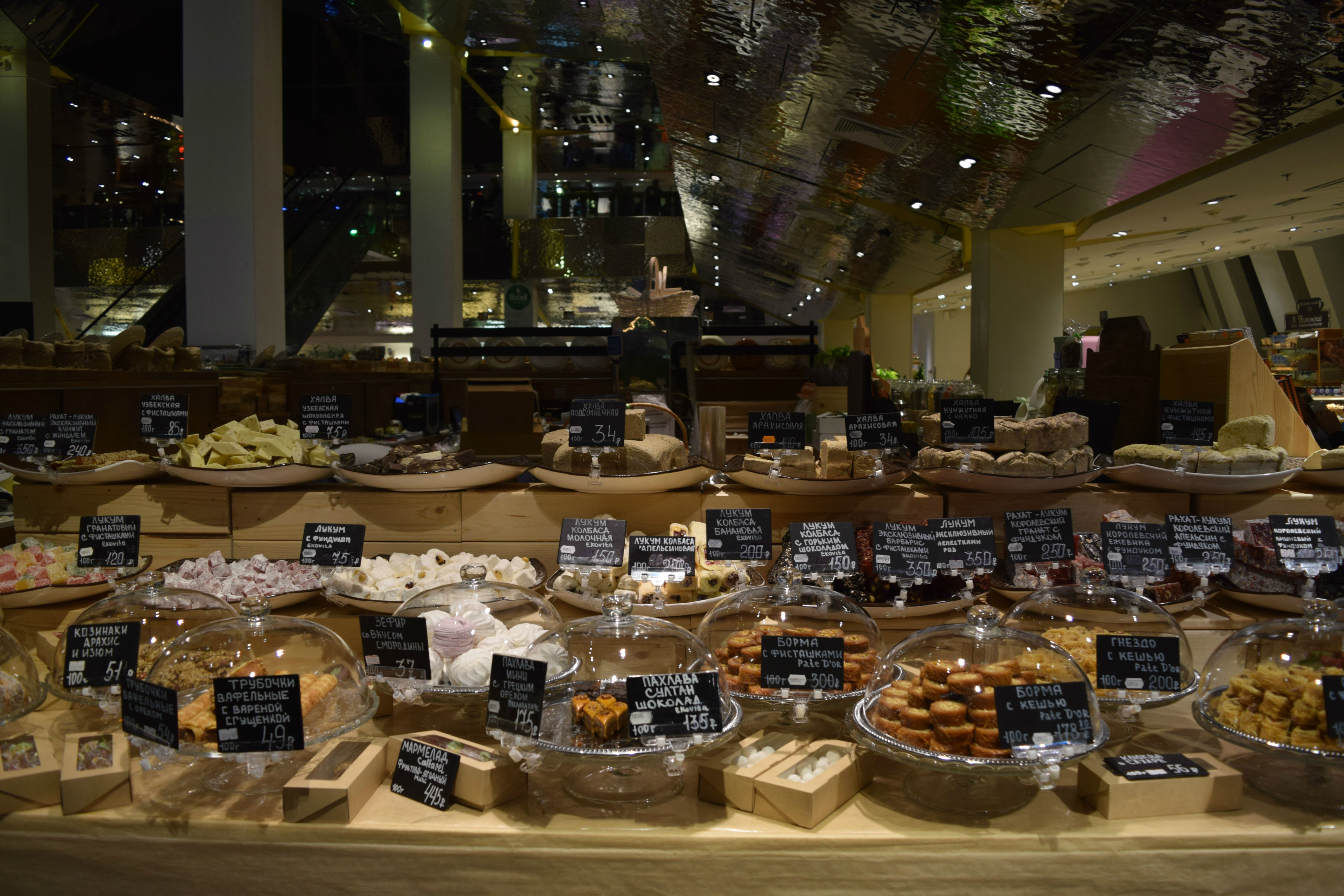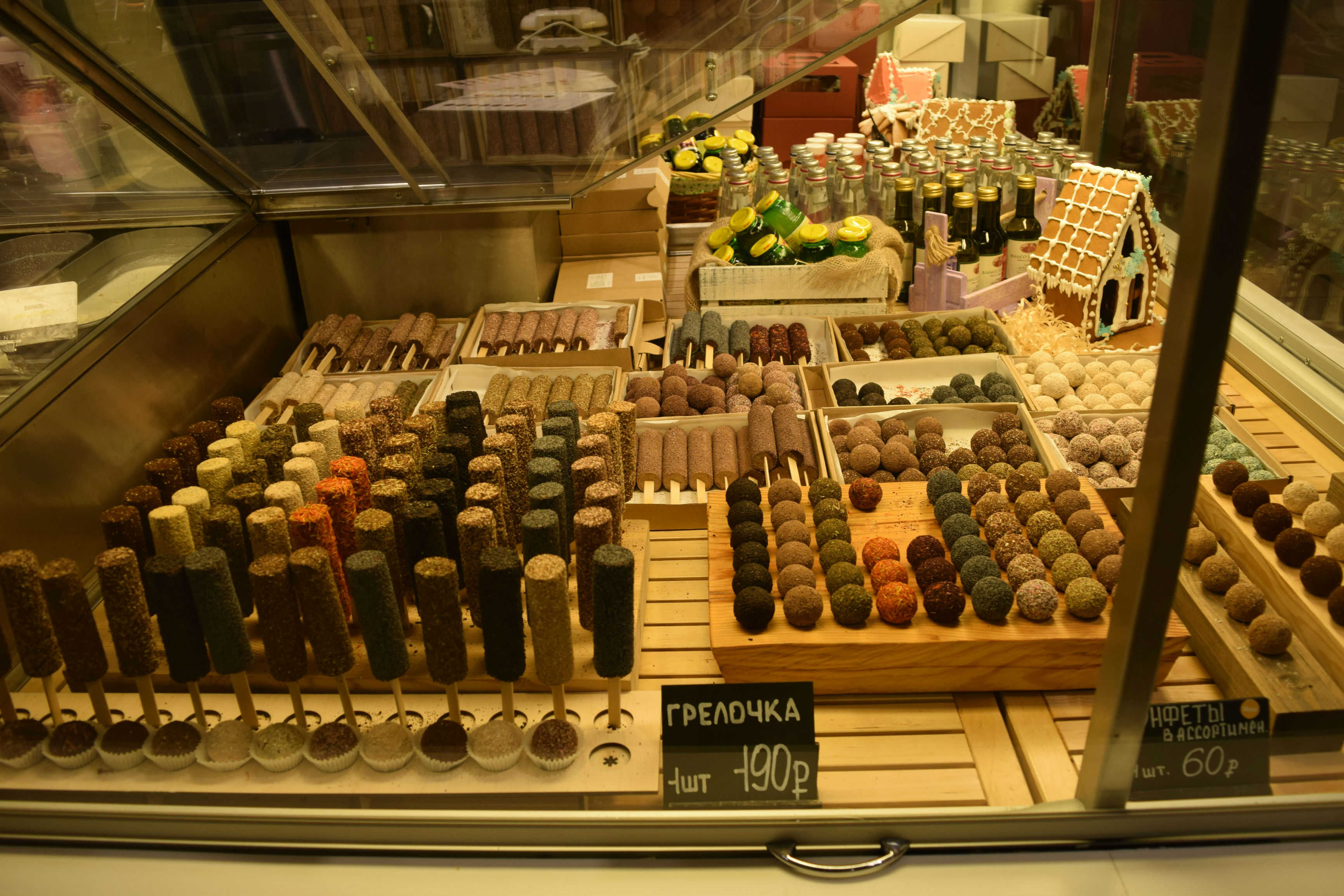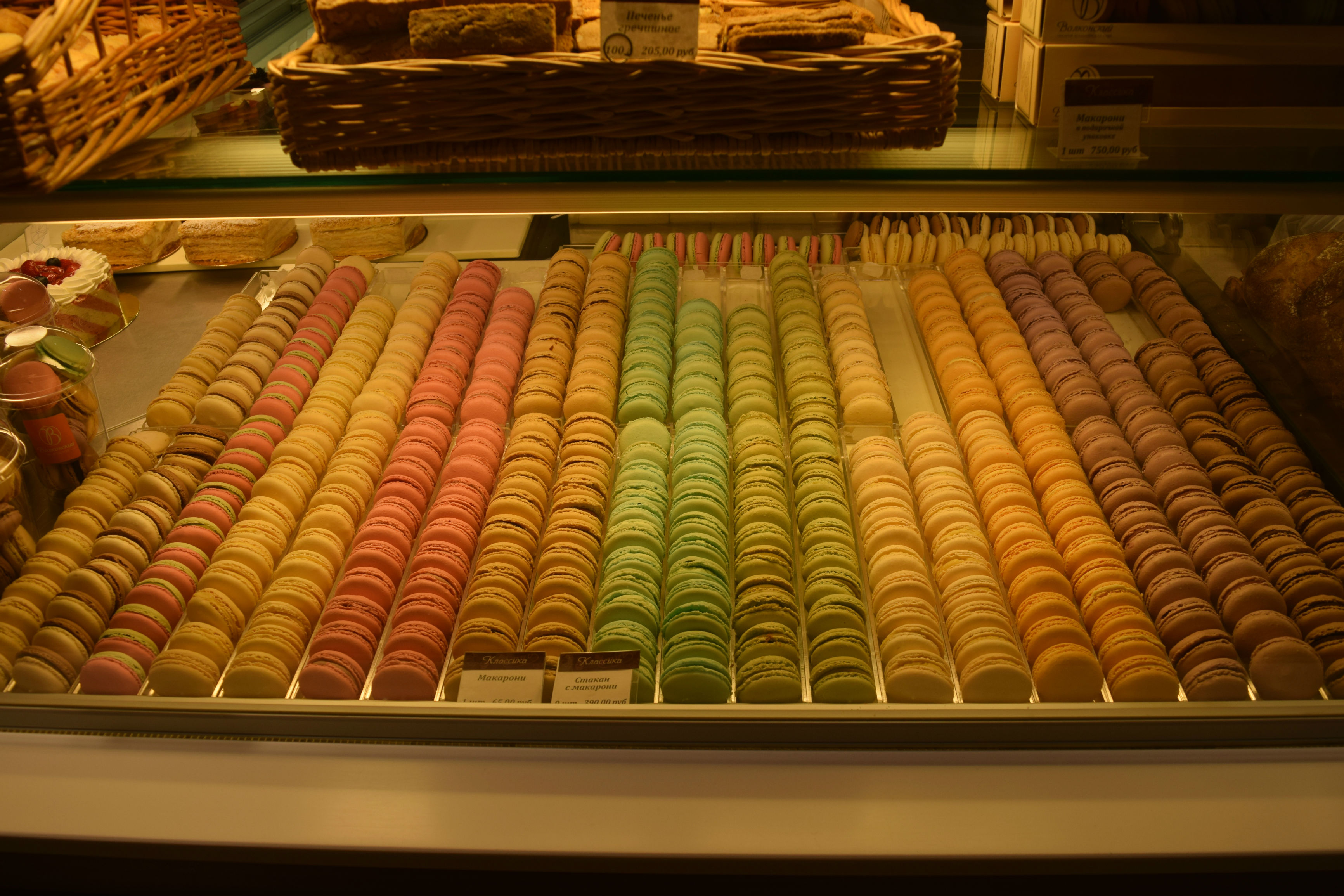 Prior to visiting the Tsvetnoy Central Market, it gives me an impression that this is another casual ordinary market where you could find cheap foods and souvenirs. However, it turned out to be a classy shopping mall and during my visit, most items were on sale due to Black Friday.
Nearest Metro station: Tsvetnoy bul'var
Arbat Street (Pedestrian Street)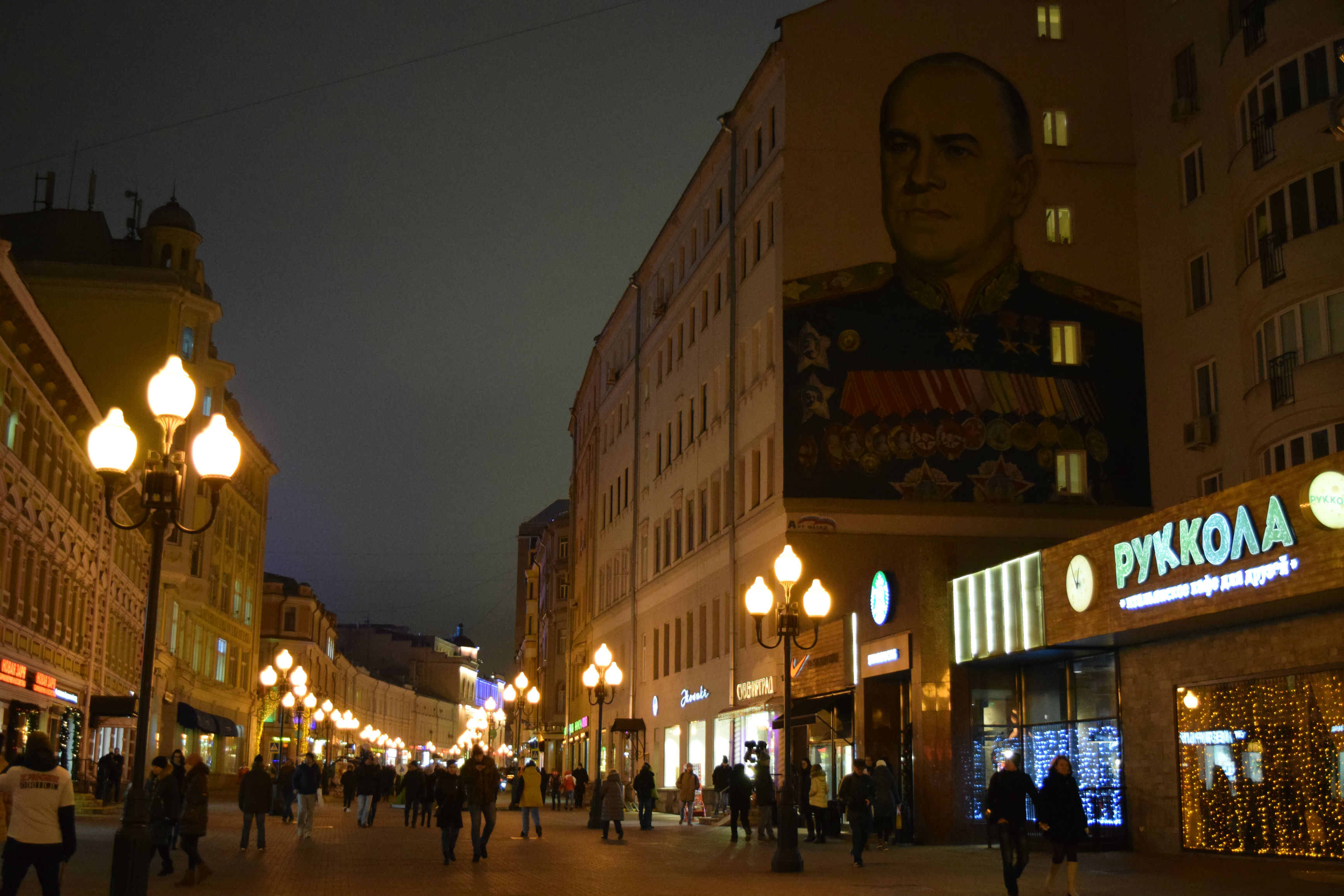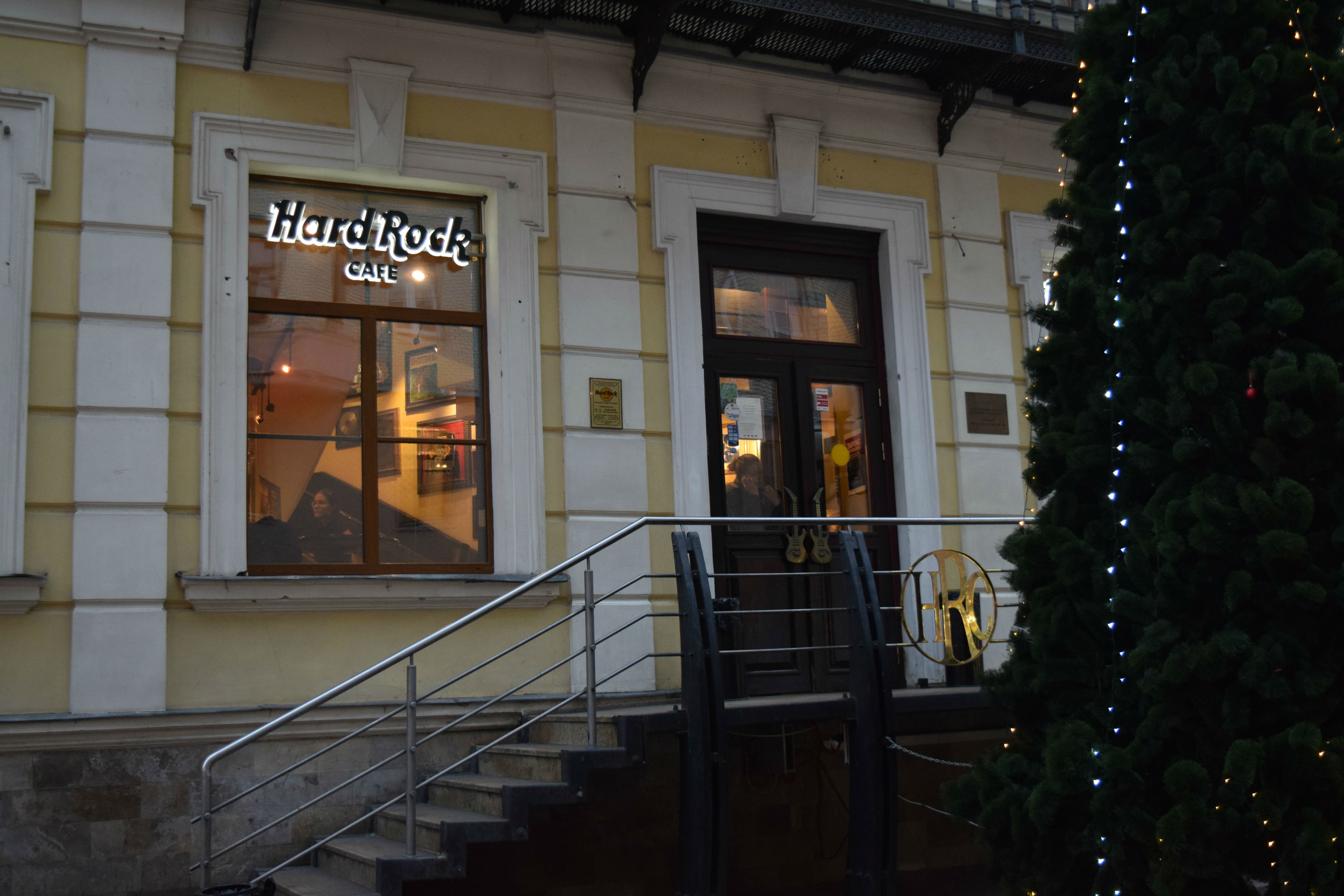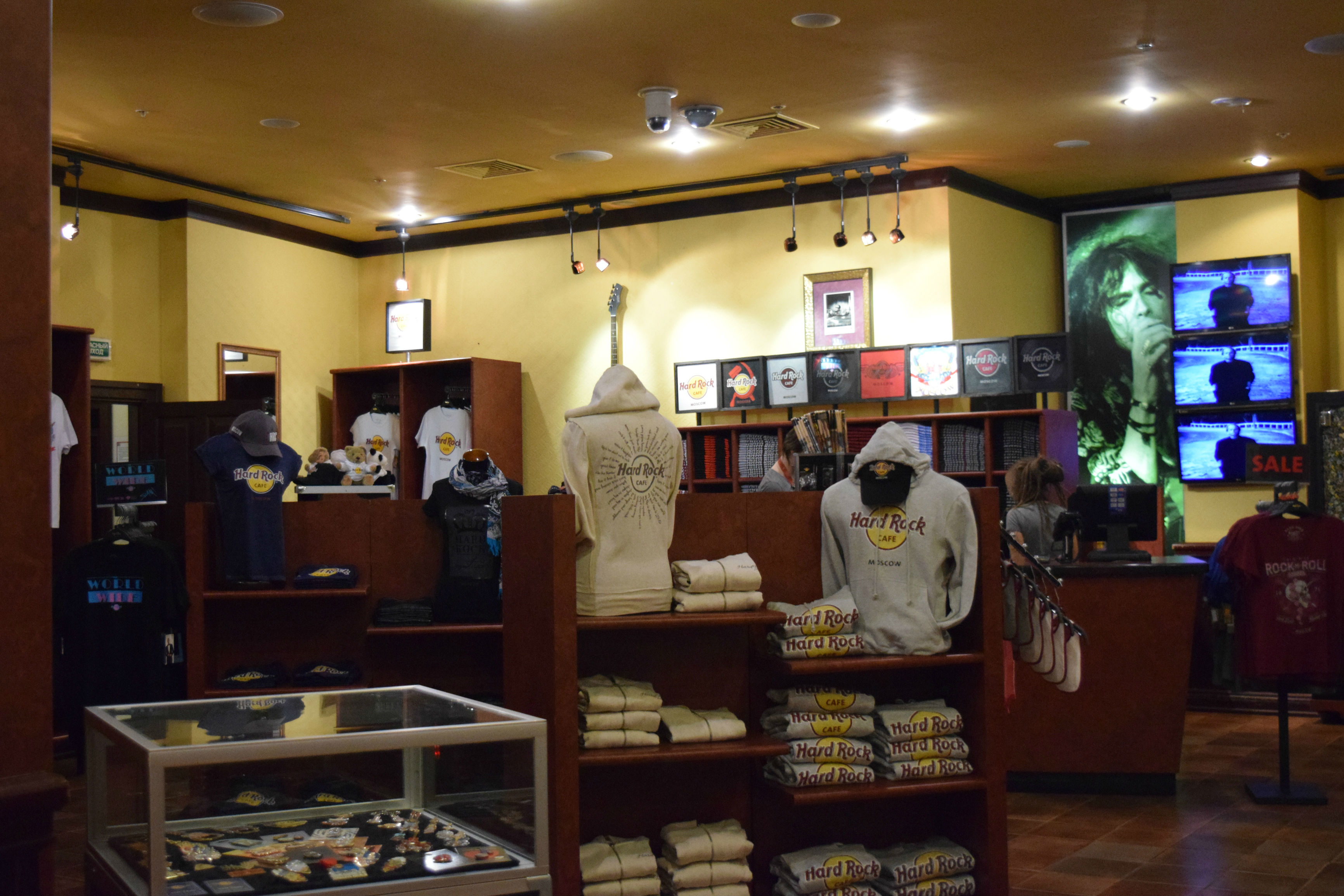 Just like any pedestrian street, you will find a range of souvenir and boutique stores, as well as restaurants of different cuisines!
Moreover, Moscow's Hard Rock cafe is also located in Arbat Street where you could grab its own "Moscow" merchandises as collections!
Nearest Metro station: Arbatskaya; or Smolenskaya
---
OTHER OPTIONAL PLACES WORTH VISITING
Monument to Prince Vladimir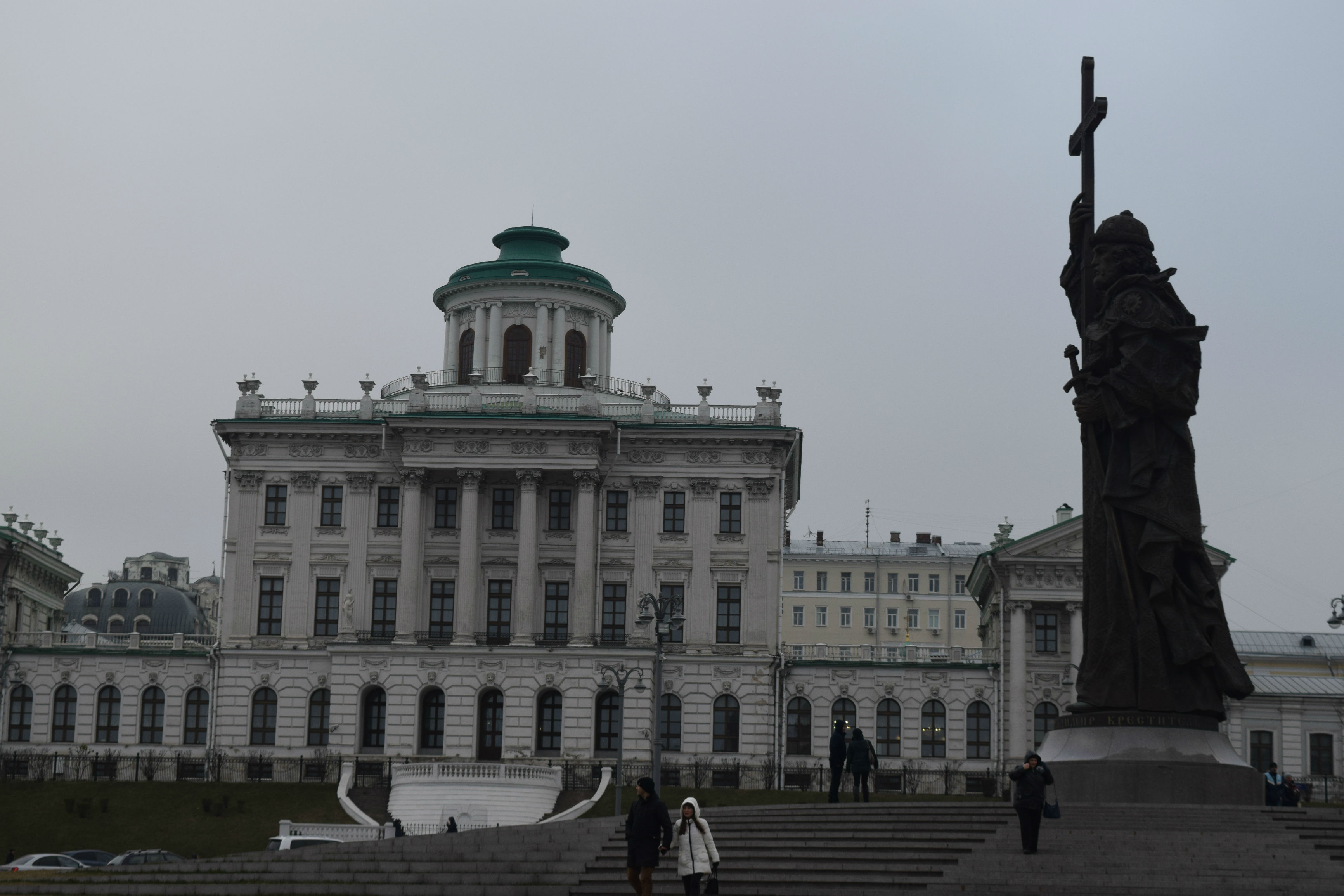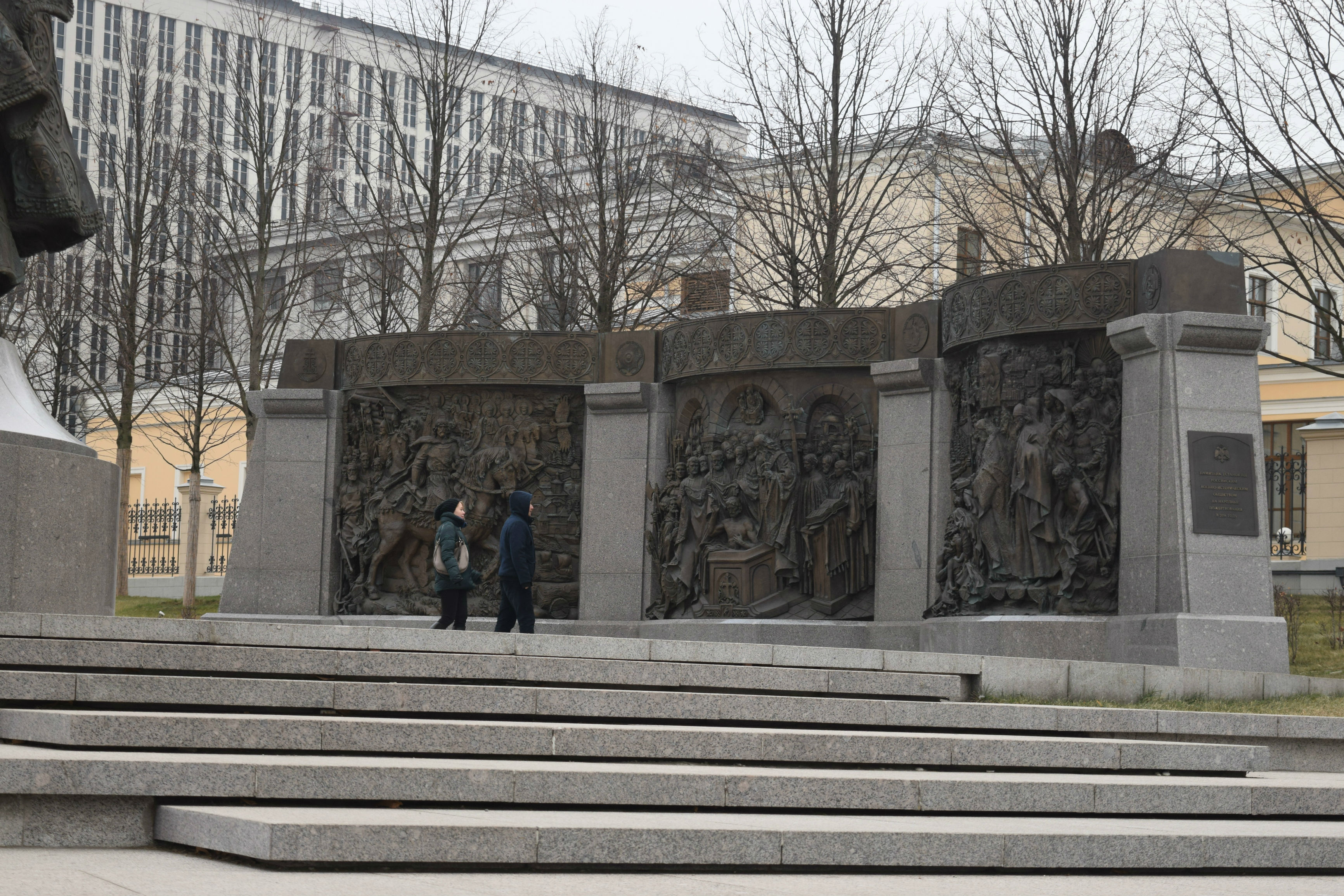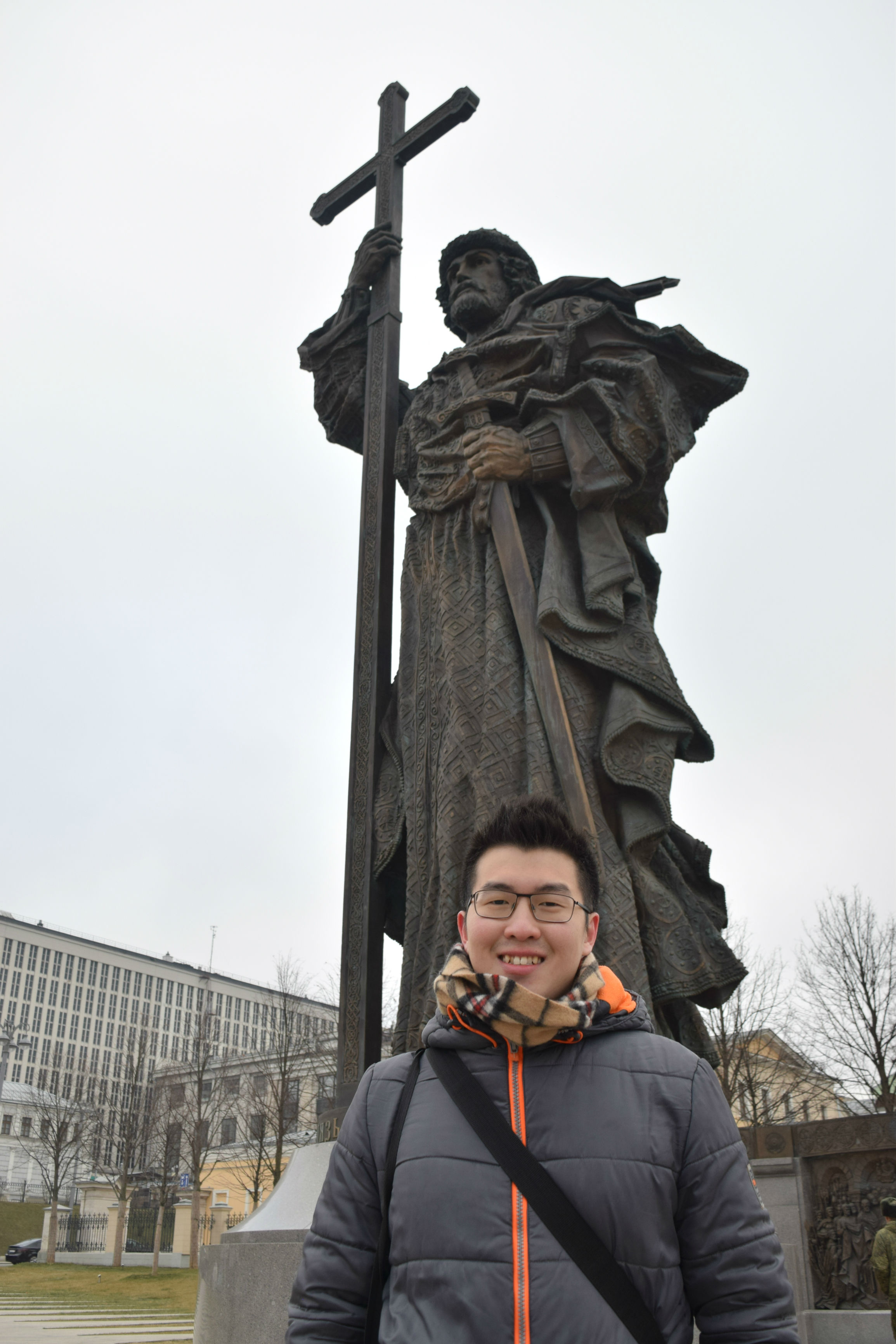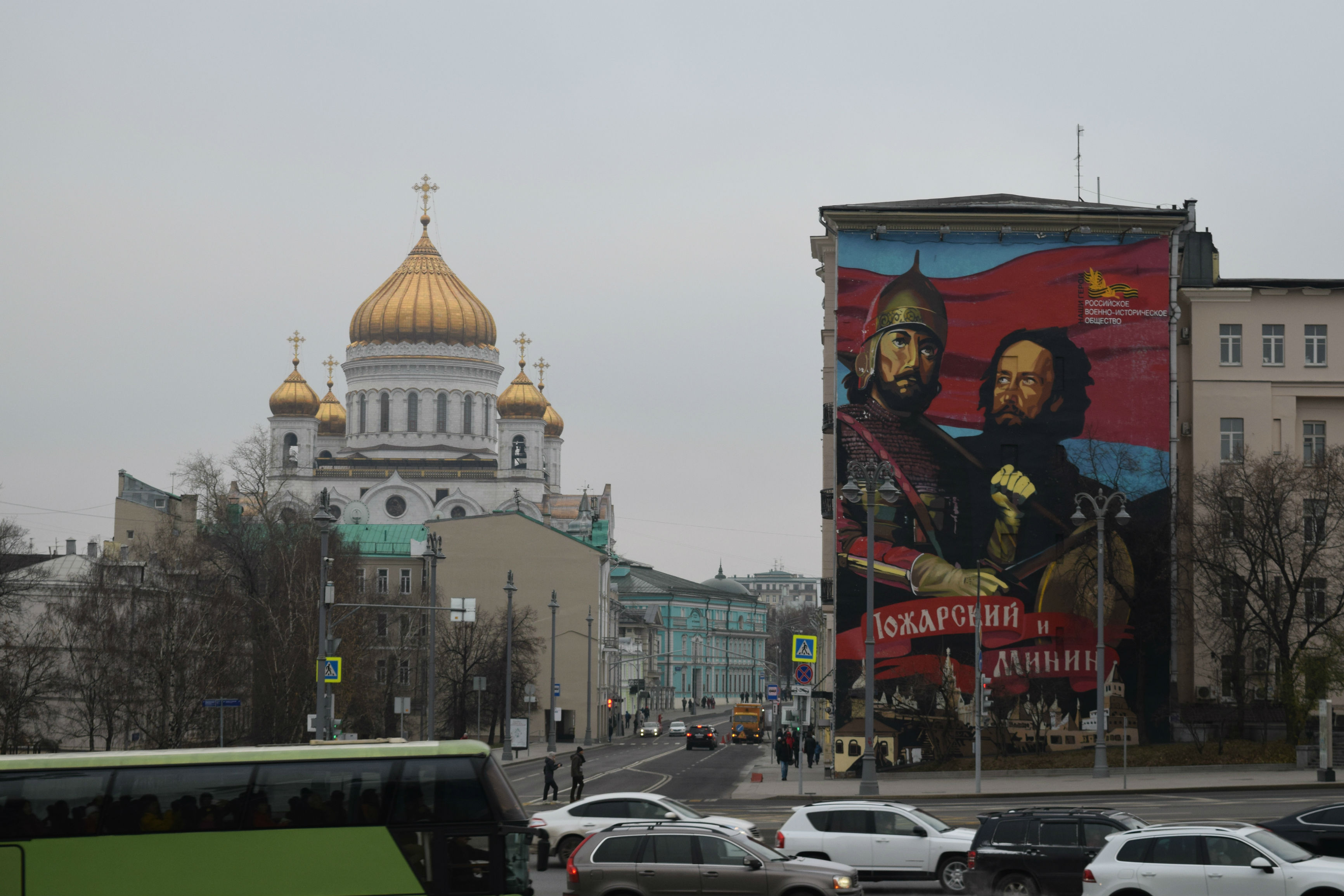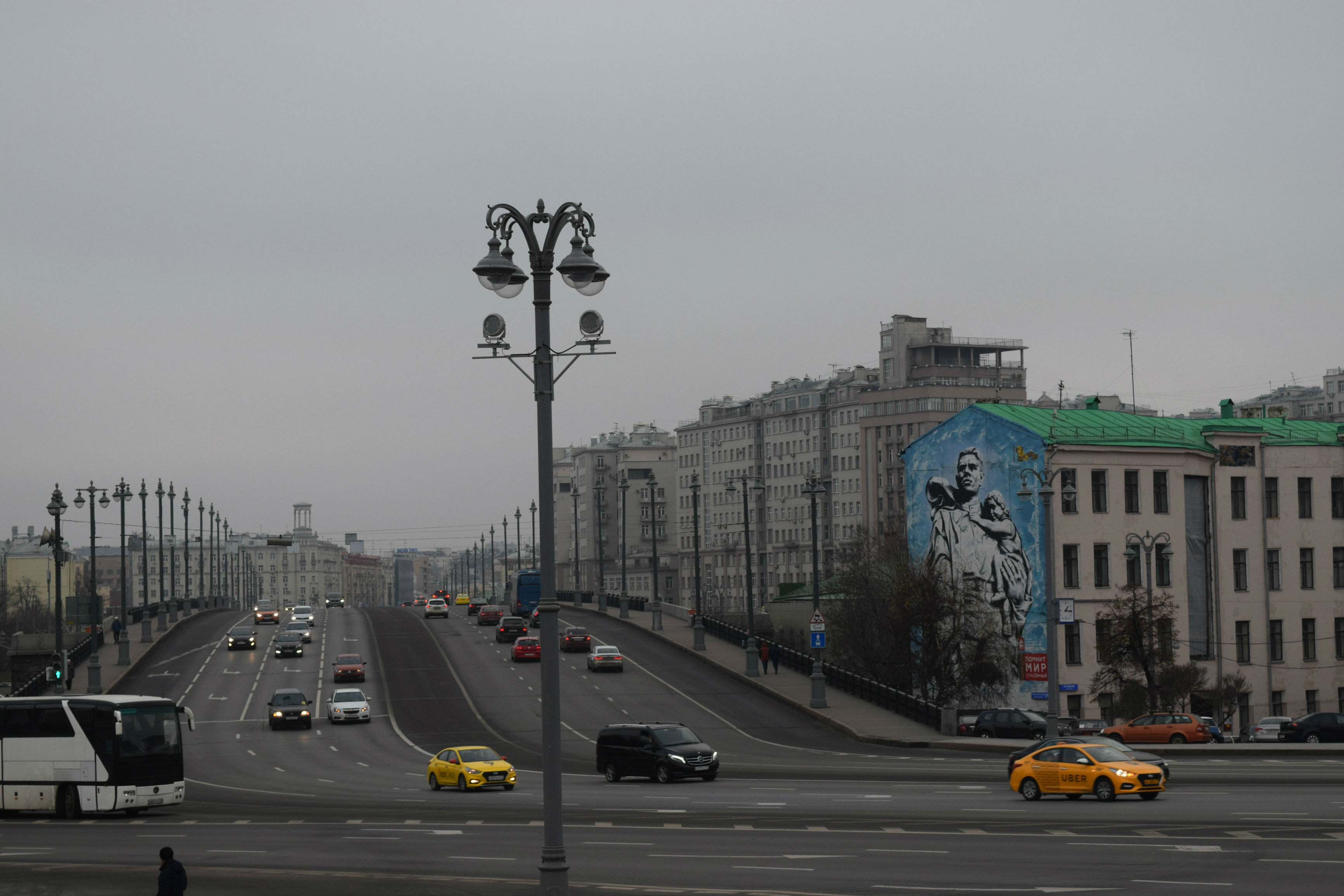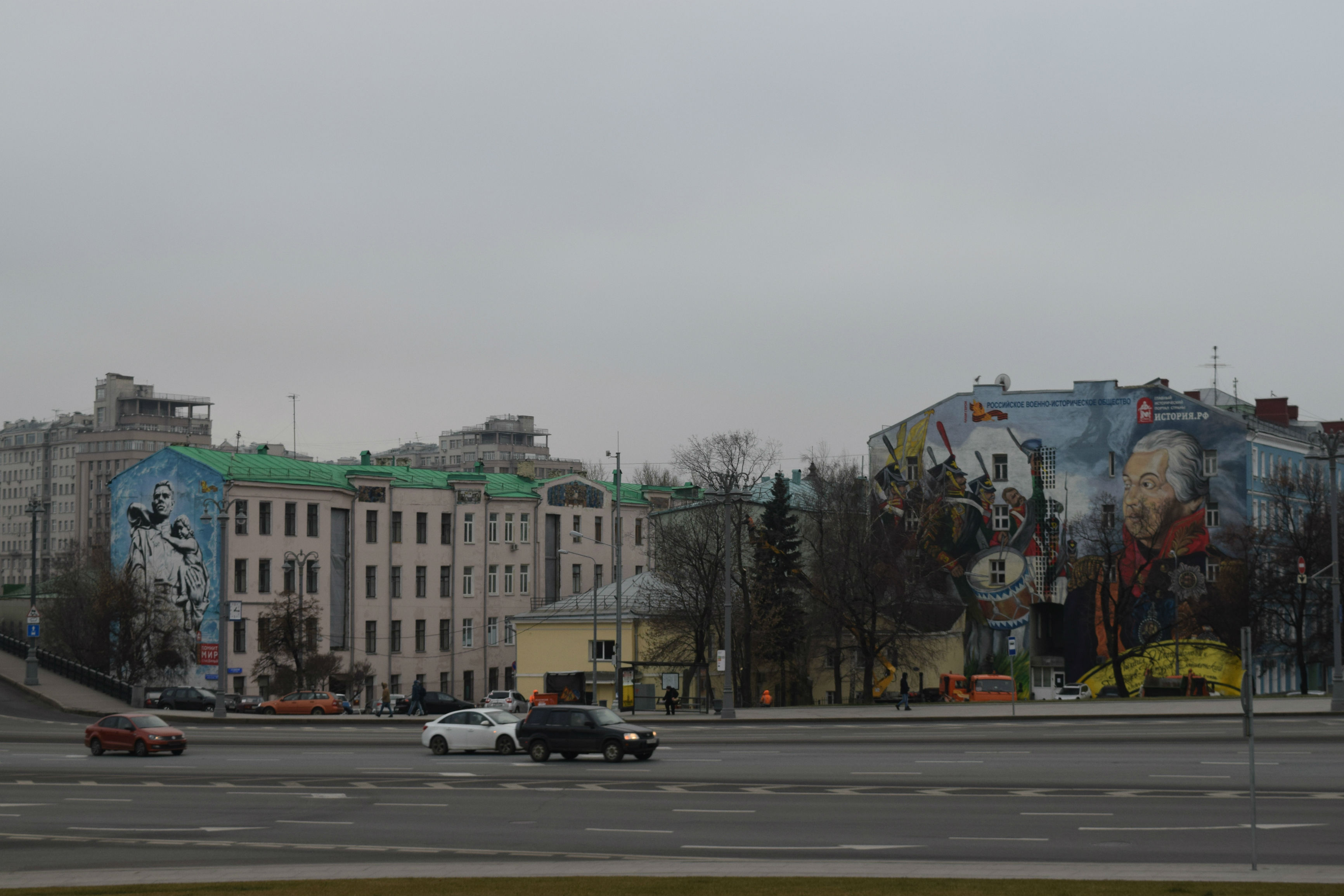 Just opposite to the Kremlin's Armoury (exit area), you will see the Monument to Prince Vladimir in which the huge statue is in relevance to the deepening of Russian – Ukraine split.
Around the statue, you will also see huge pieces of artwork that are displayed on several buildings.
Nearest Metro station: Teatral'naya
World Clock Fountain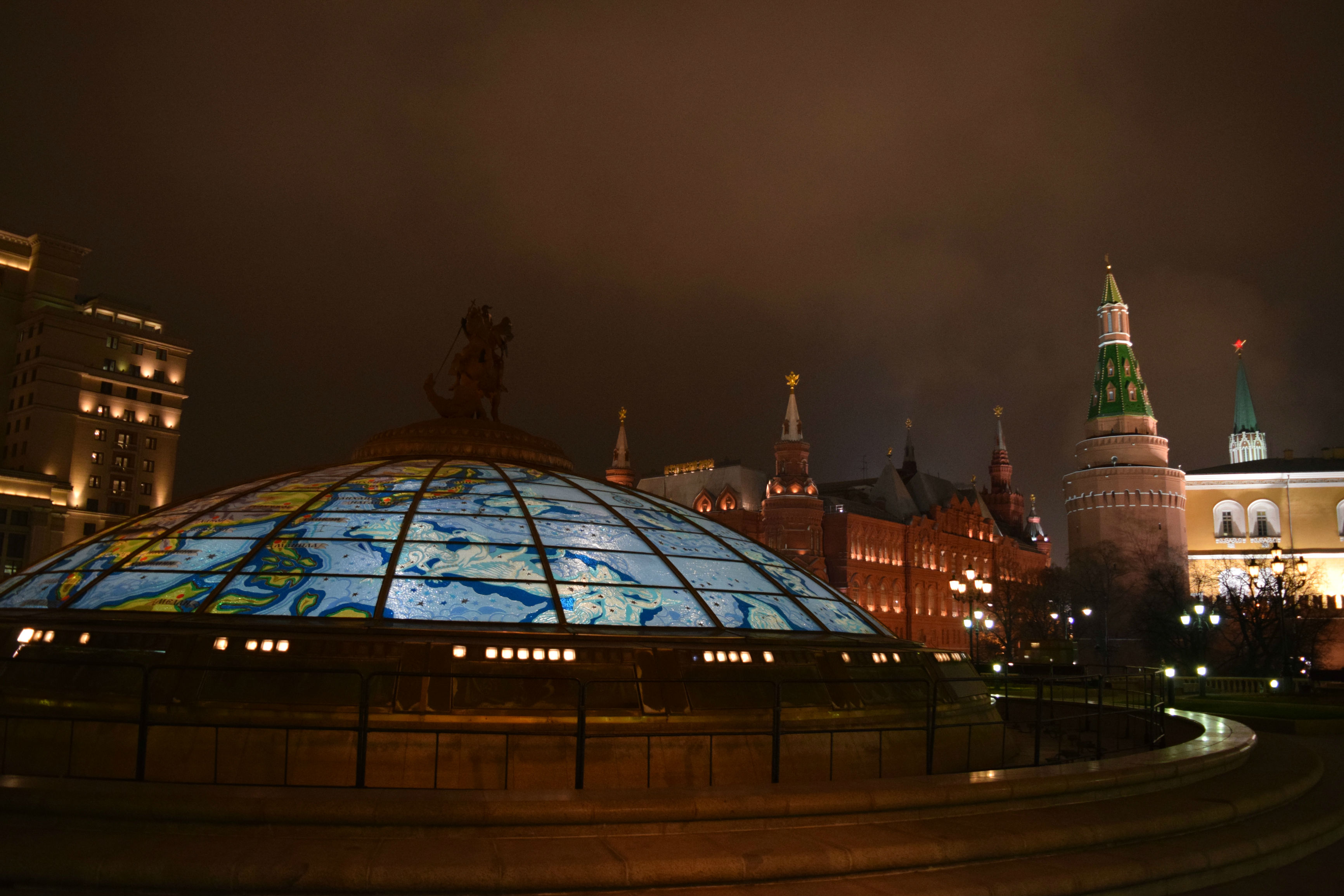 No, I do not know much about the world clock fountain. Nevertheless, it is located on the roof area just opposite of the State Historical Museum.
Nearest Metro station: Teatral'naya
Gorky Park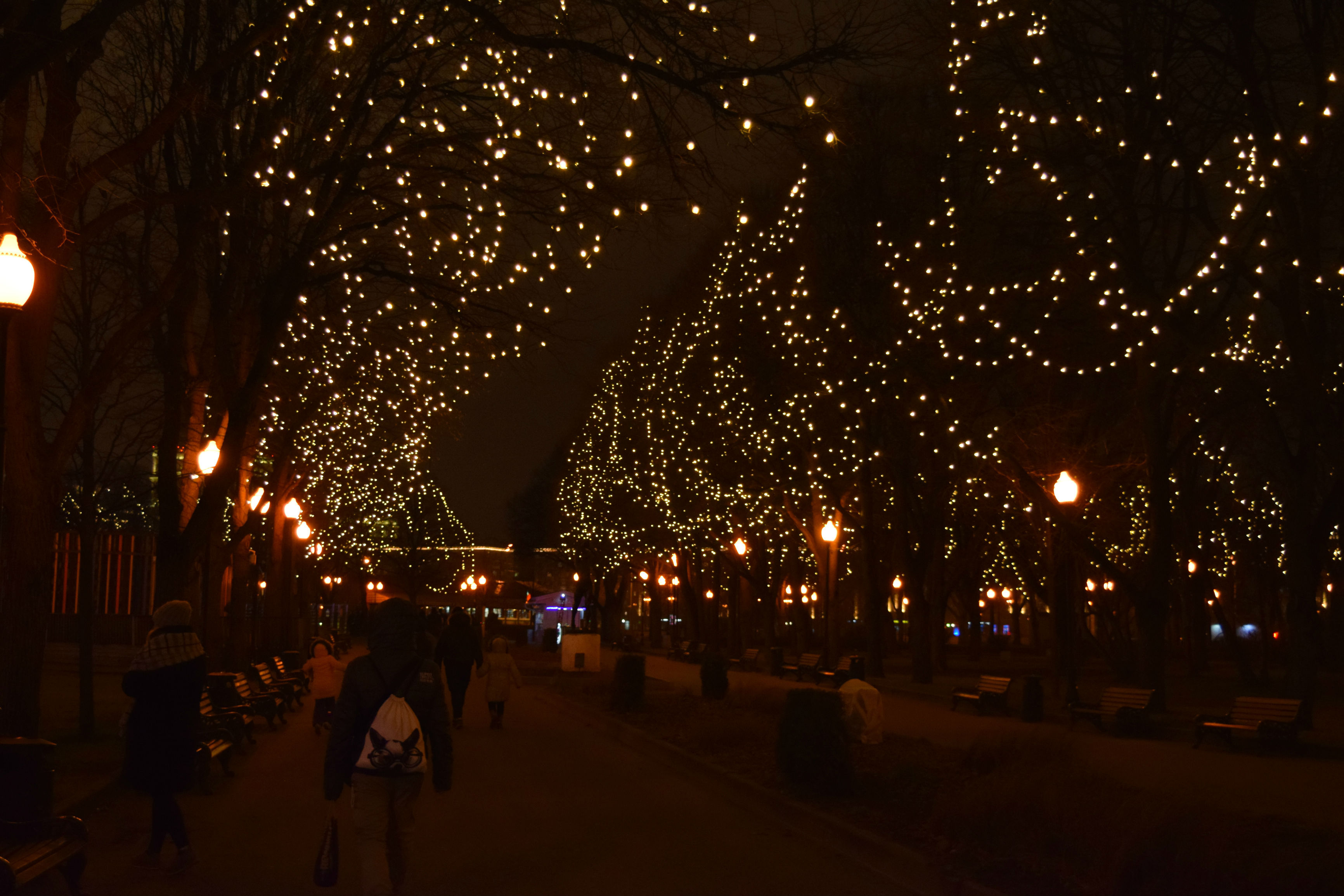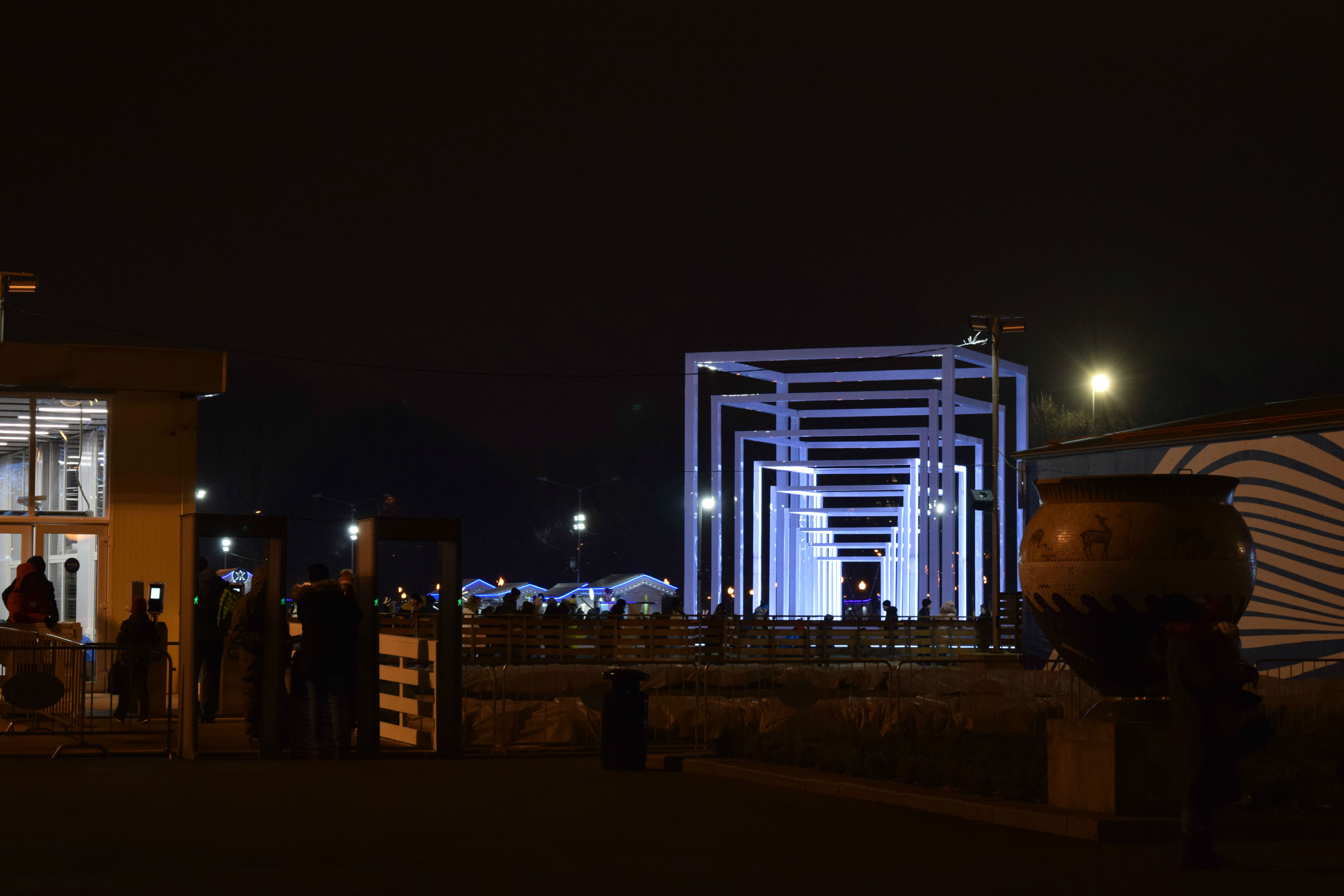 Gorky Park is a central park in Moscow and you may spend a good walk at night while you could find fun activities to do (eg. ice-skating).
Nearest Metro station: Oktyabrskaya
River Cruise with Flotilla Radisson Royal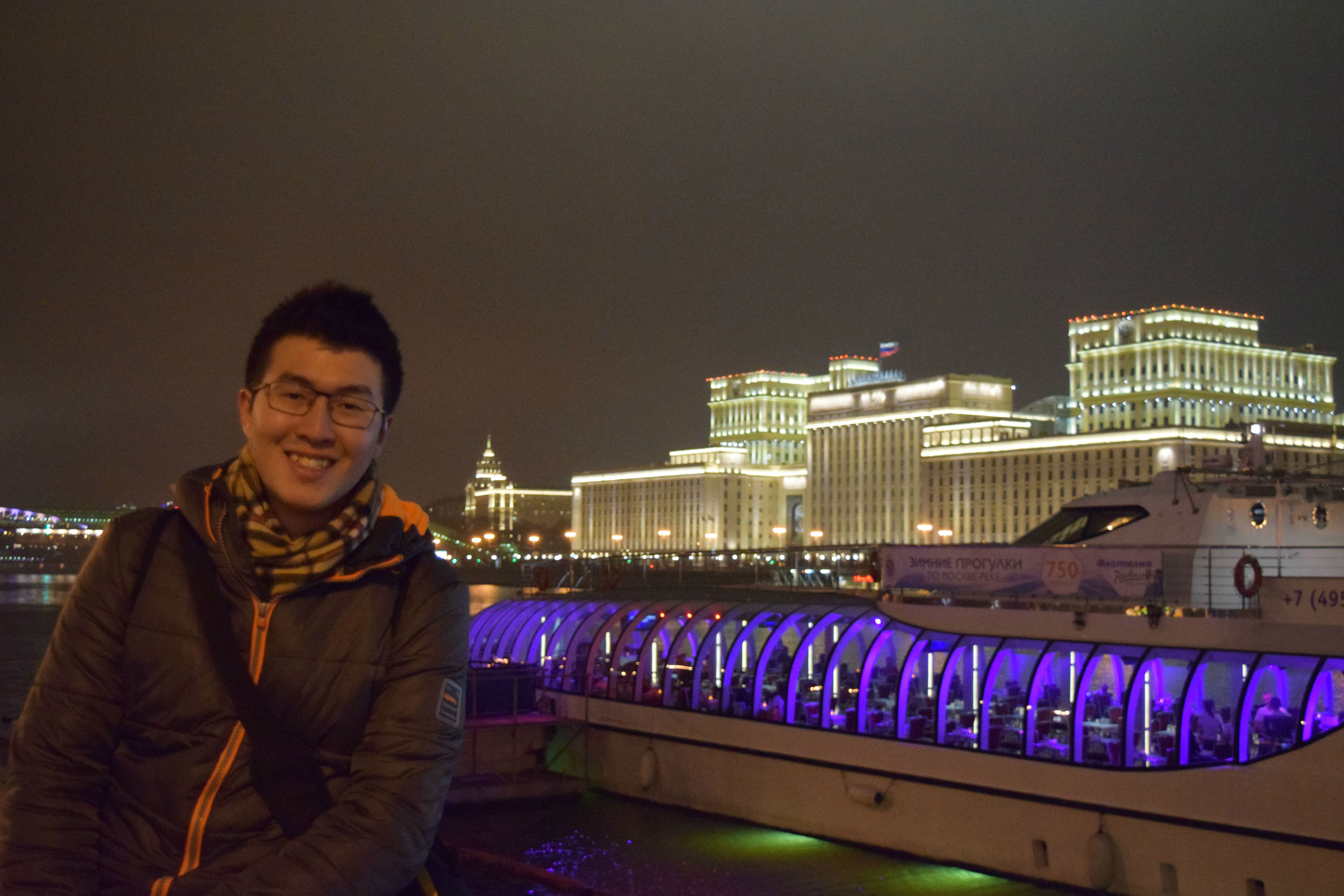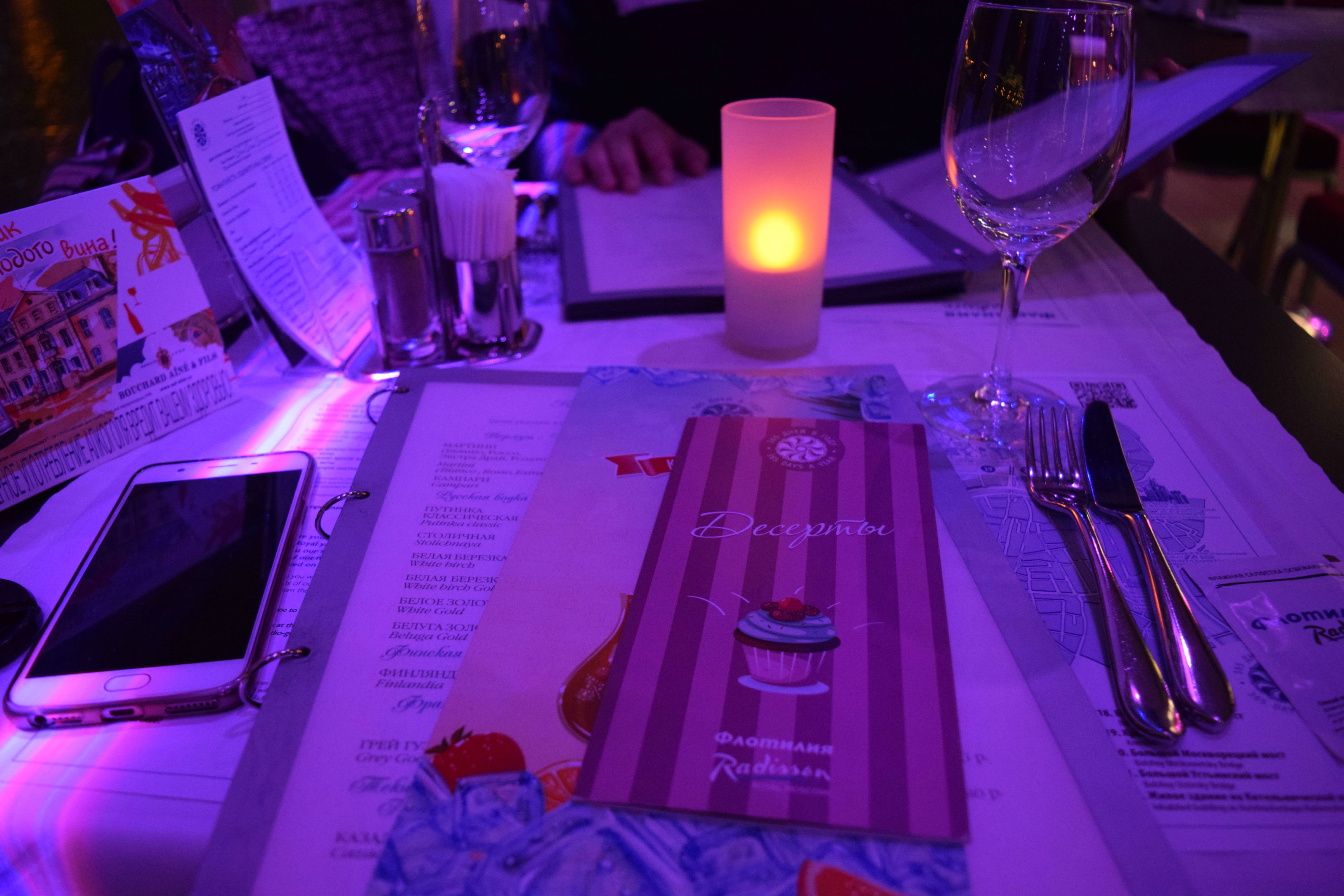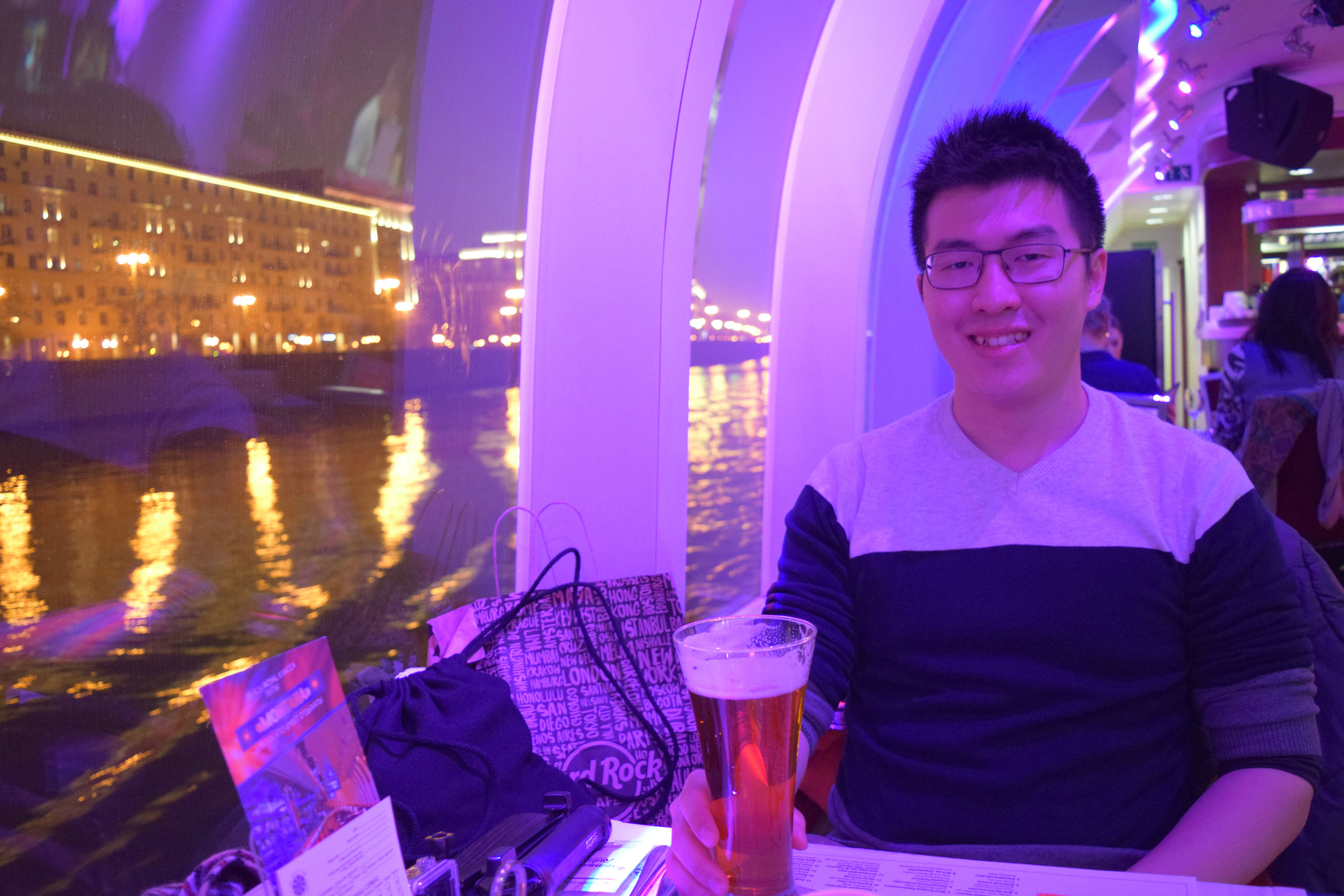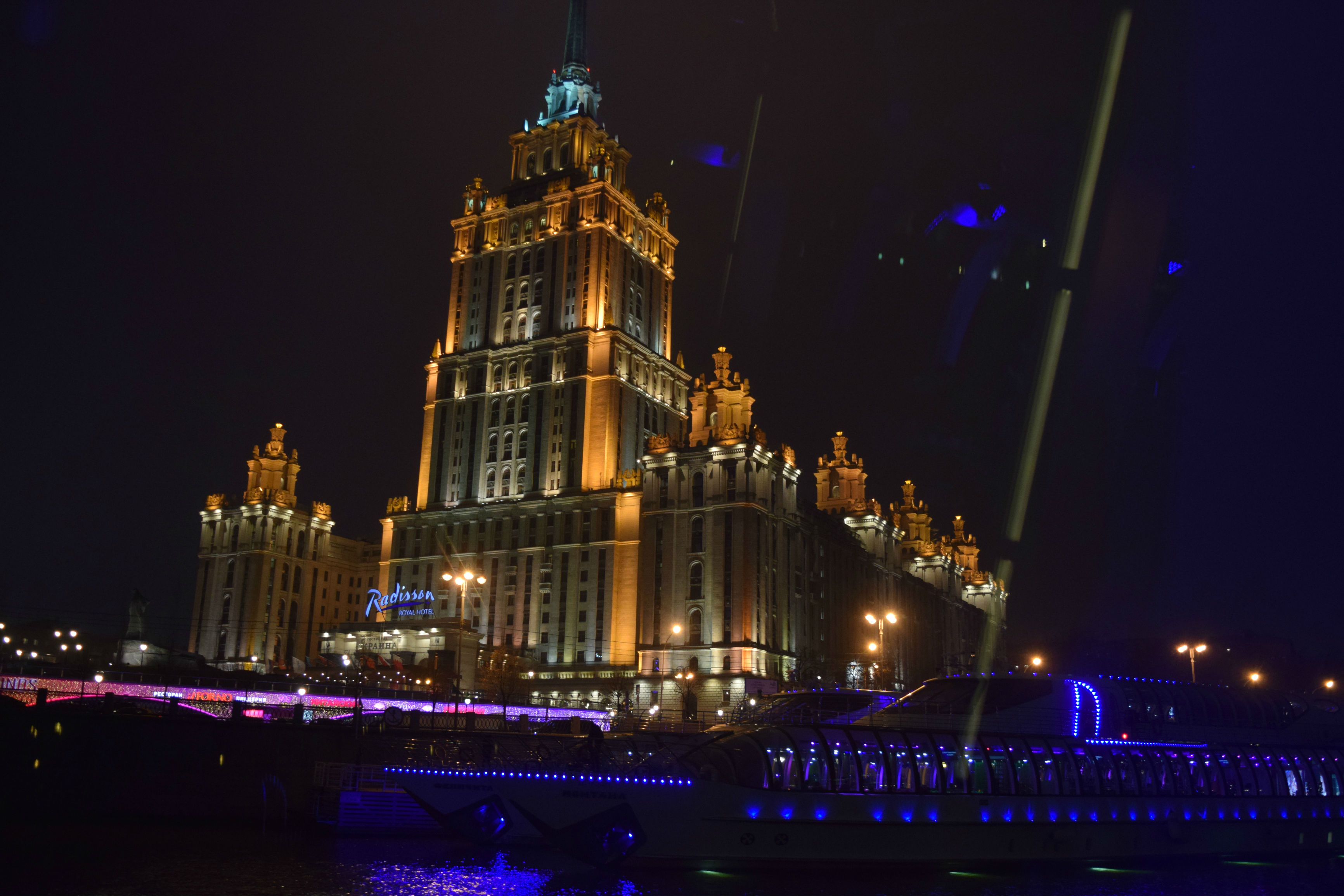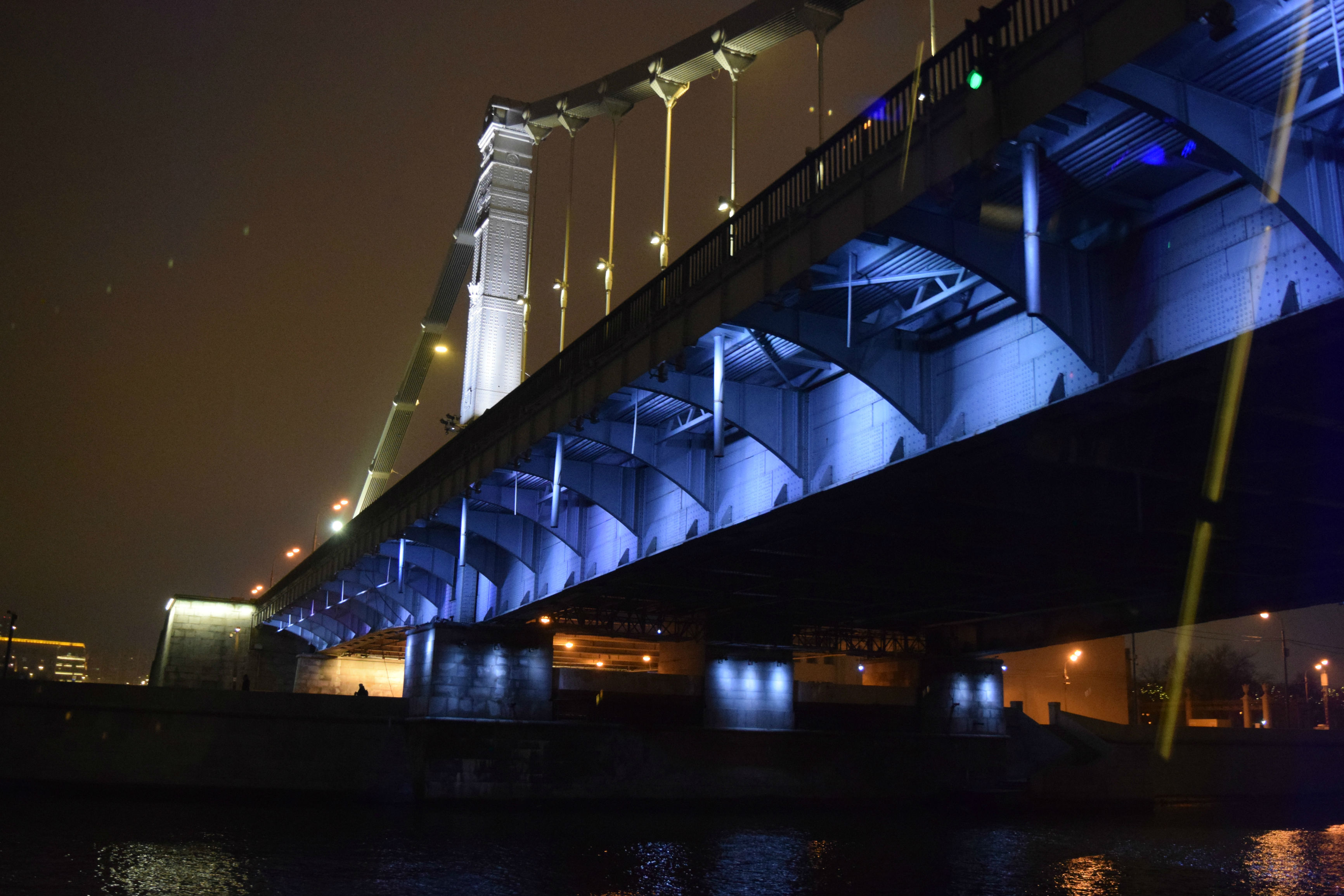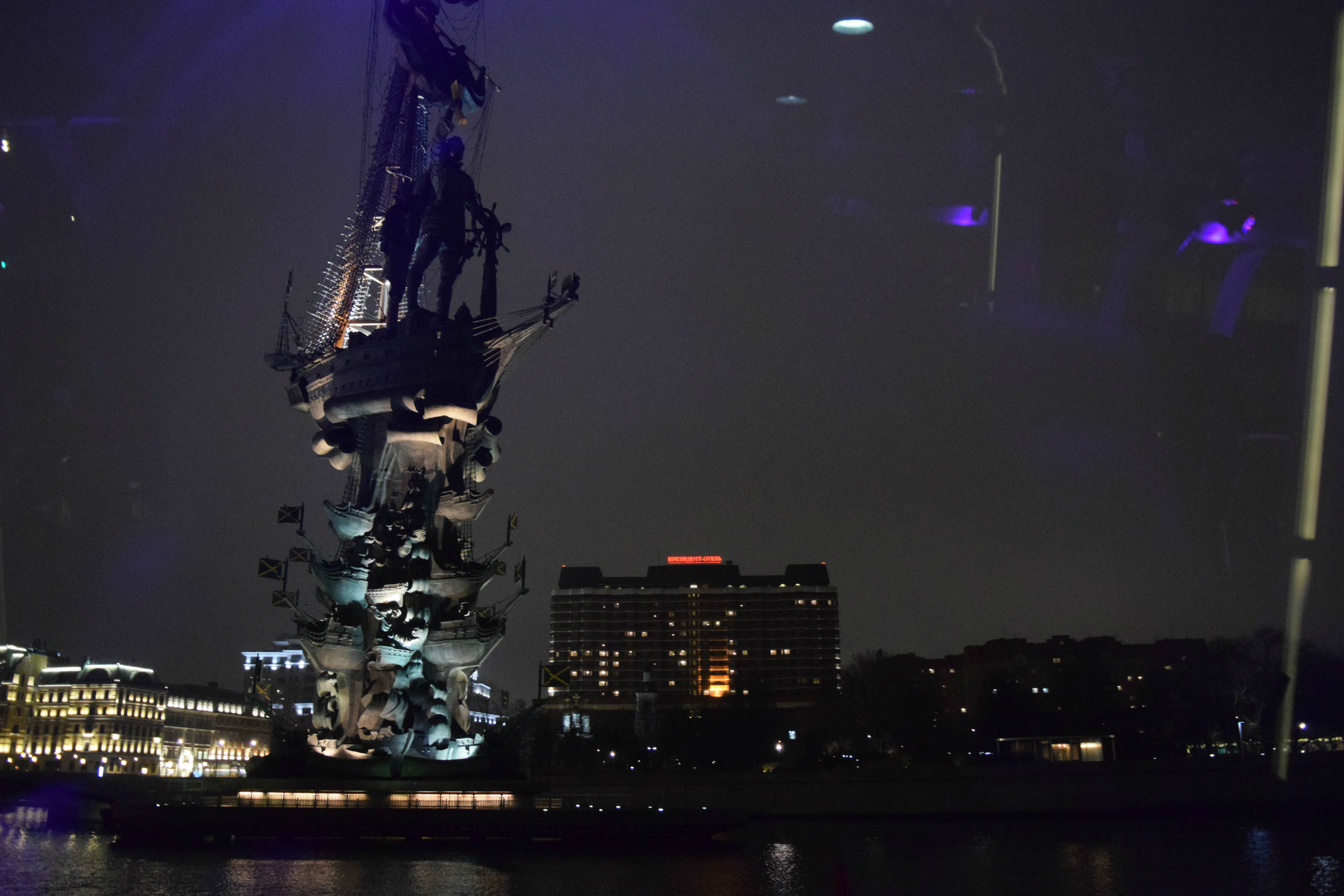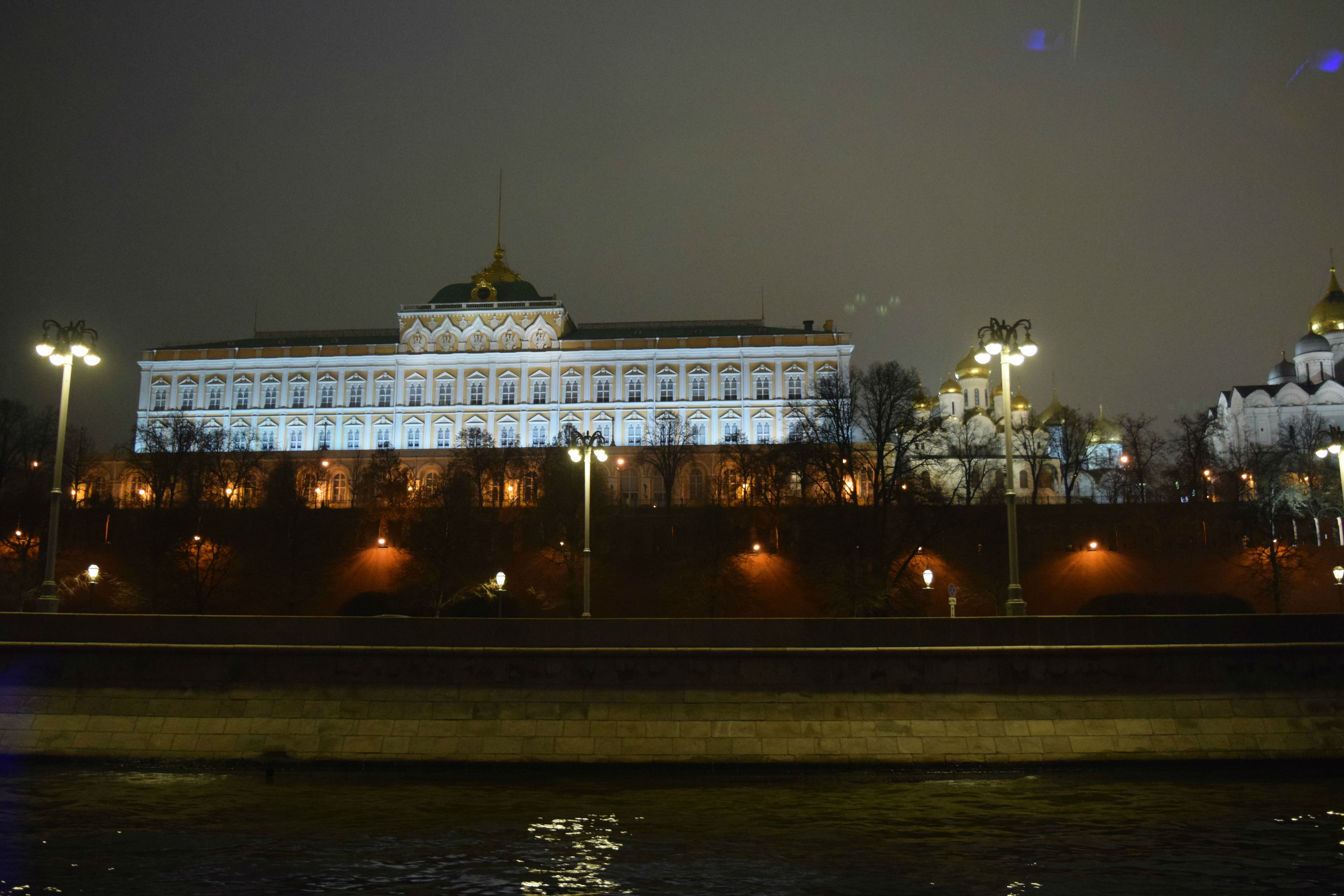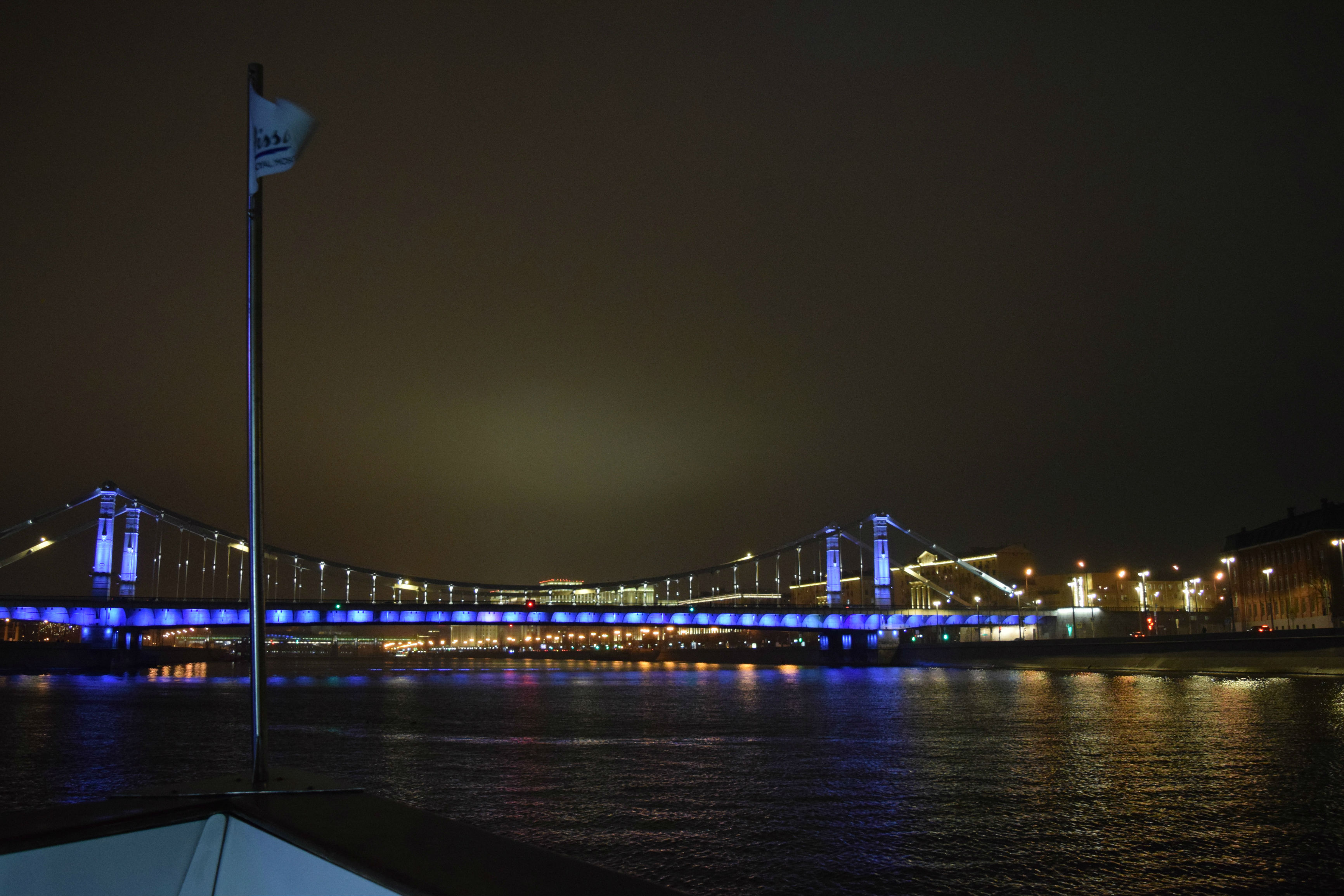 If you'd have some spare time for the evening, you may take a river cruise along Moscow River. However, my experience cruising with Flotilla Radisson Royal was ordinary and nothing to shout about. Well, I could probably be bias as I had really great cruises elsewhere; like the ones in the fjords of Norway, or along the Danube River of Budapest in Hungary.
If you are cruising with Flotilla Radisson Royal, you ought to be seated in the dining area as you are not allowed to get on top of the cruise; which many other cruises in other countries allows you to do so. However, there are space available at the front that you could get out and take some pictures.
The river cruise costs RUB750 per adult and it cruises for about 2 hours. There is also a hired photographer that take photos of you; before you could choose to buy them for a fee. Also do take note of your point of departure as I get on-board the cruise from the Gorky Park.
You may visit Flotilla Radisson Royal Cruise – Website for more information.
Nearest Metro station: Oktyabrskaya
Sanduny
The Sanduny Bath House is a cultural and architectural landmark in Moscow that was founded in year 1808. It follow the traditions whilst its interior were very historical. Bathing here costs you a lot of money but it outweighs a lifetime experience!
You may visit Sanduny Bath House – Website for more information.
Nearest Metro station: Trubnaya; or Kuznetsky Most
---
FOOD AND DRINKS YOU'D LIKE TO TRY
Lavkalavka Restaurant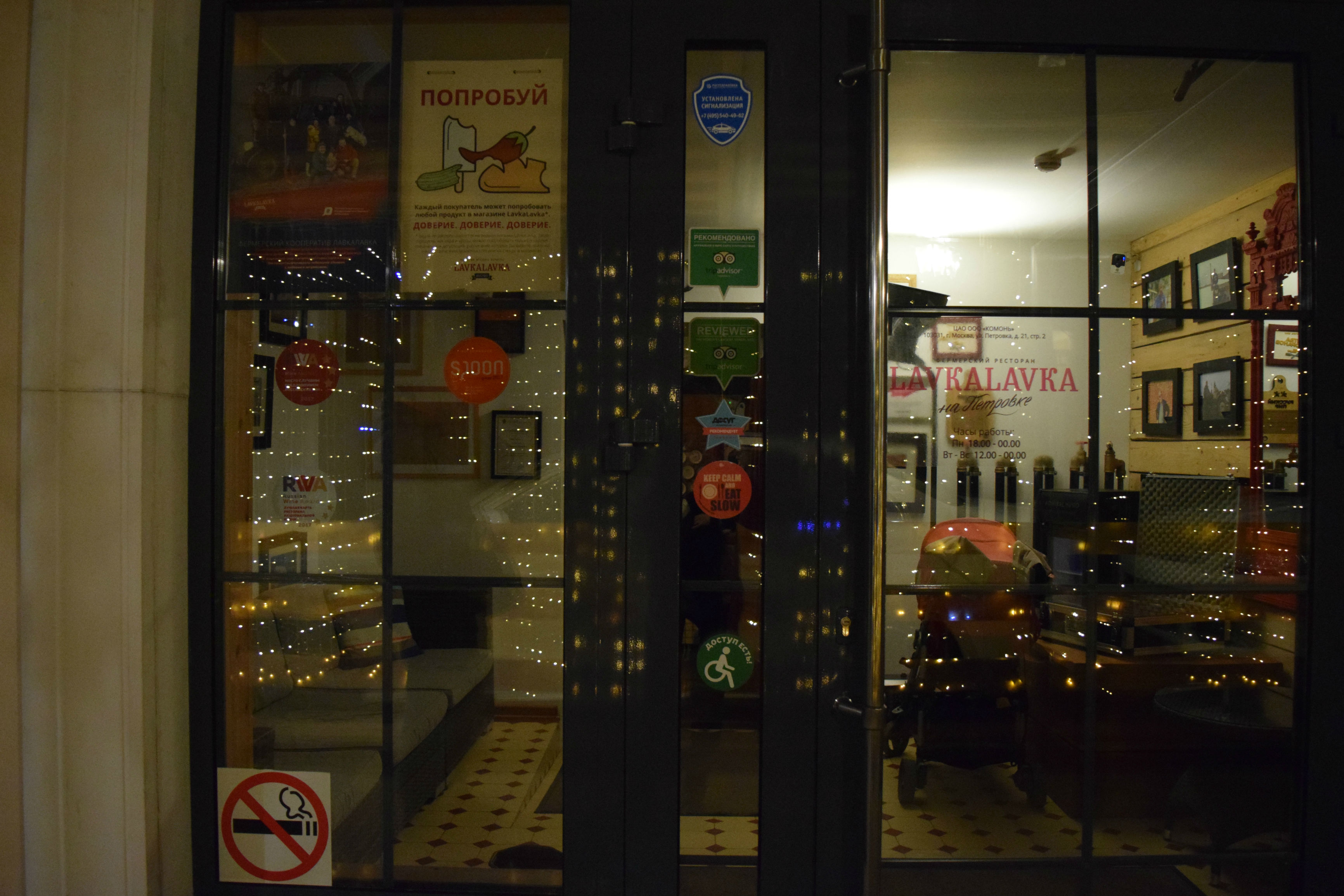 One of the best places I have ever eaten in Moscow is a meal in Lavkalavka restaurant. It was a hidden gem and every plate that were served to us were delicious.
Although it is a little bit more expensive dining-in, the experience were still great that I couldn't get them out of my mind. The servers were actually friendly and helpful by walking you through the menu although the Russian themselves don't really put a wide smile on their faces with strangers.
You may visit Lavkalavka Restaurant – Website for more information.
Lepim I Varim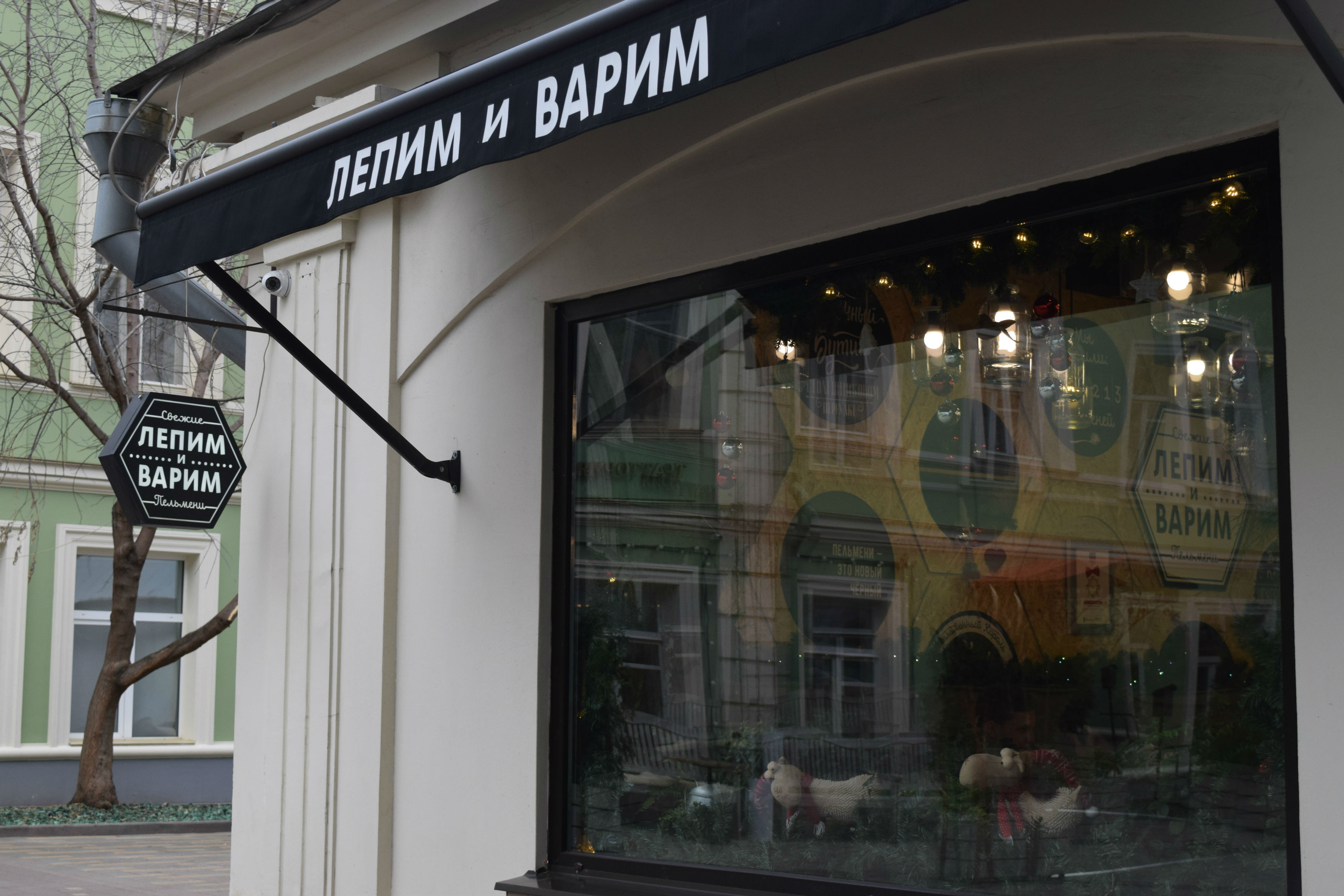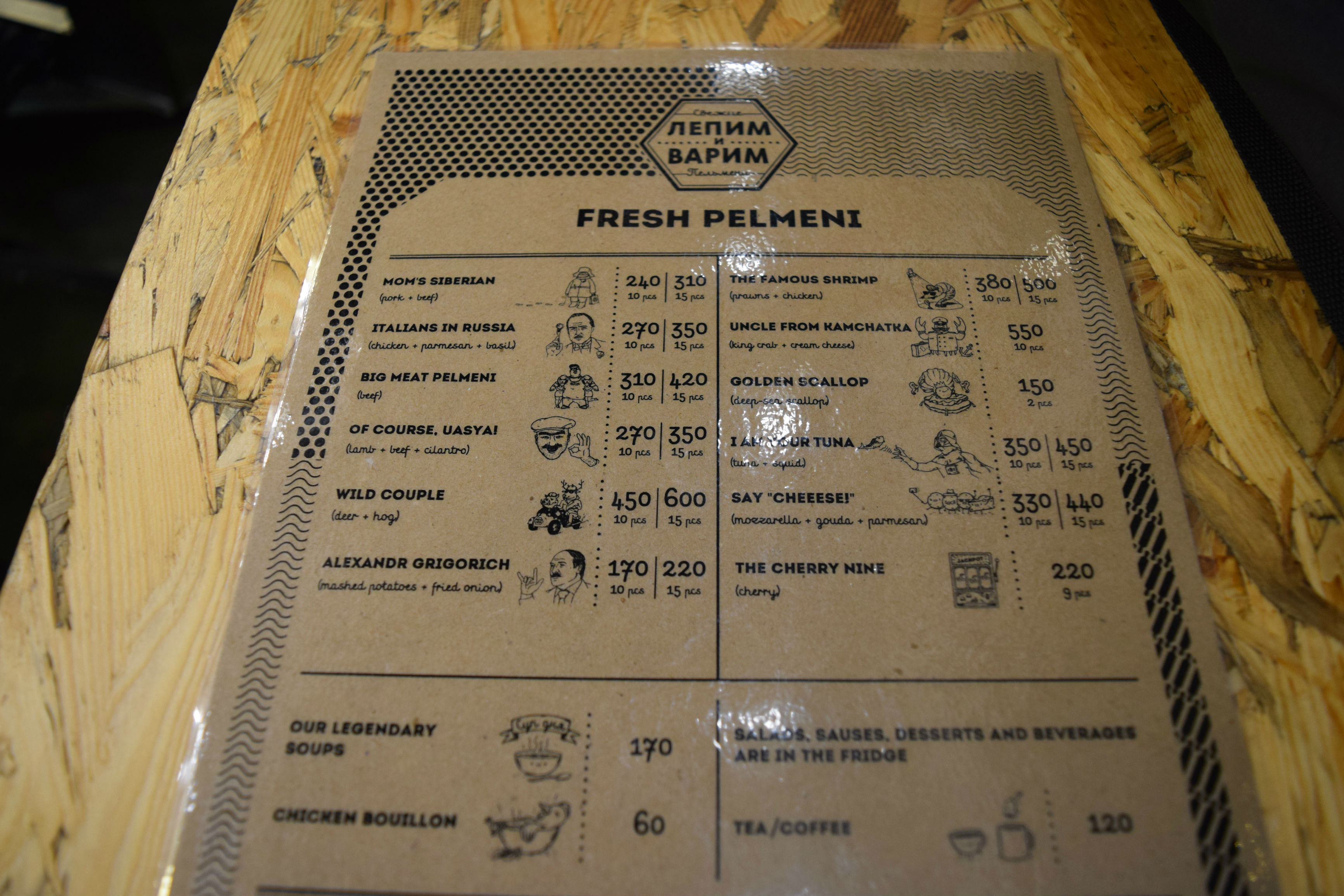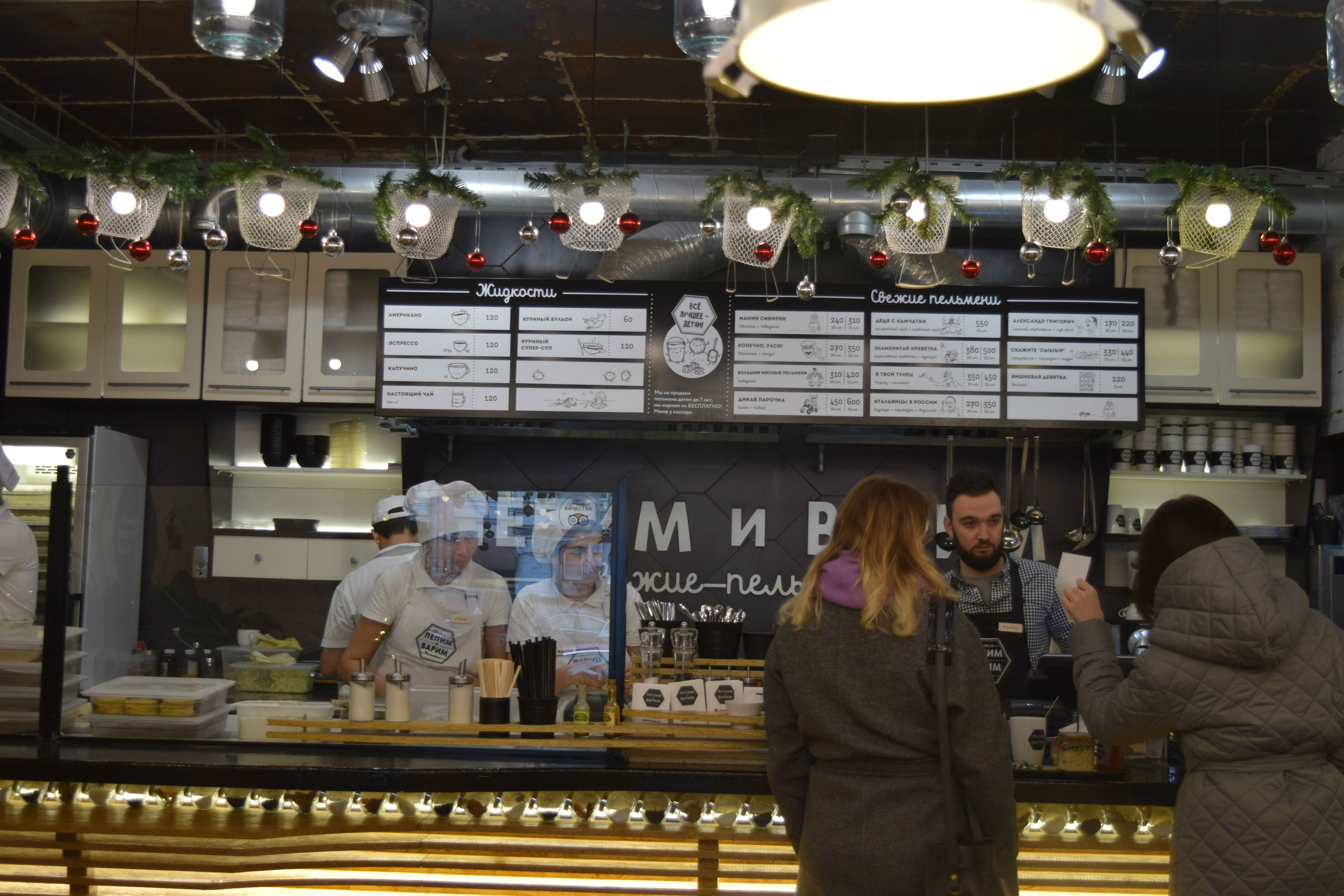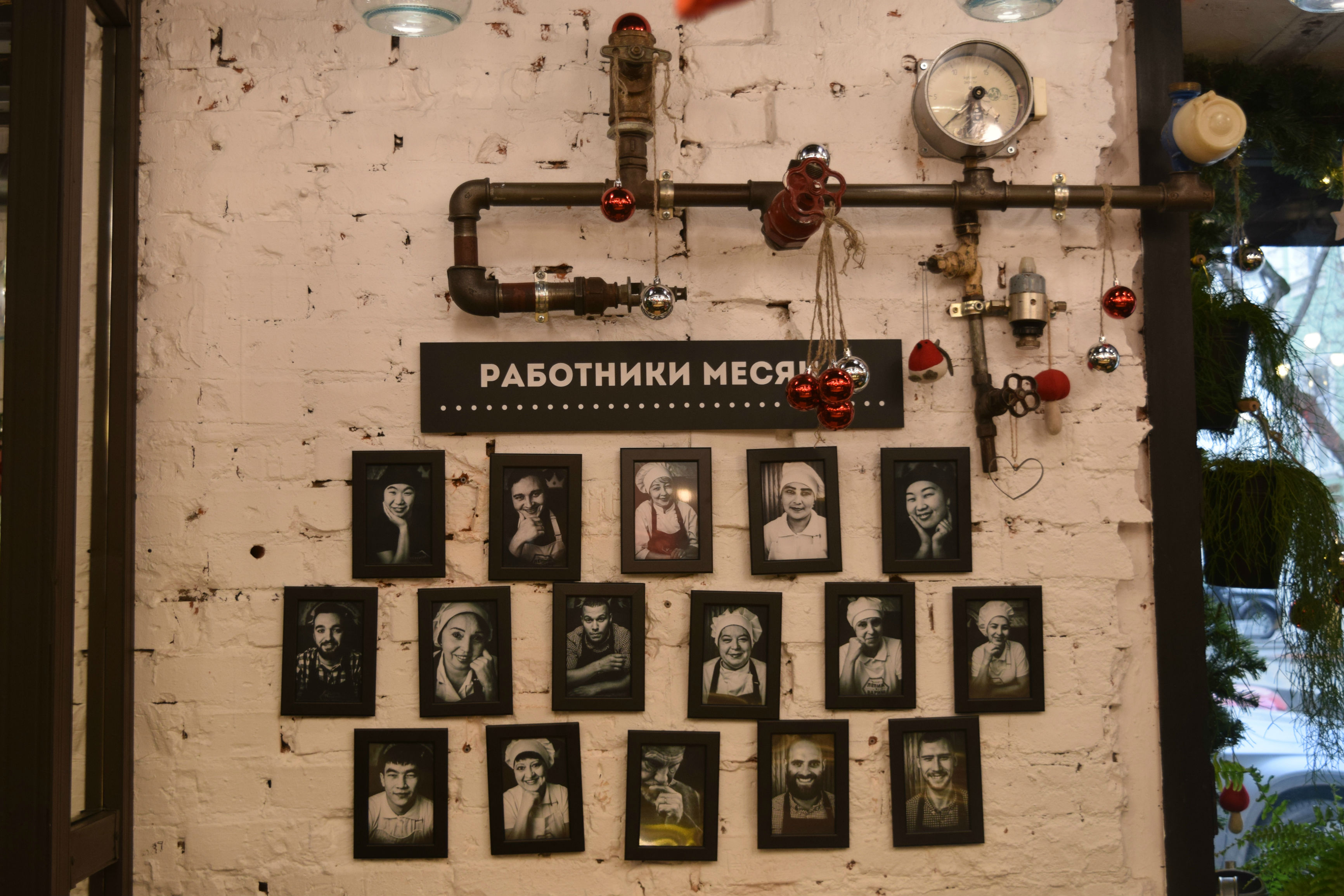 If you don't already know, dumplings are one of its local dishes where Lepim I Varim is an ideal place you should visit for some really good dumplings. Furthermore, there are several type of dumplings you may choose from and most importantly, they ain't too expensive for a meal!
Overall, they tasted good and I'd certainly be back!
You may visit Lepim I Varim – Website for more information.
Cafe Pushkin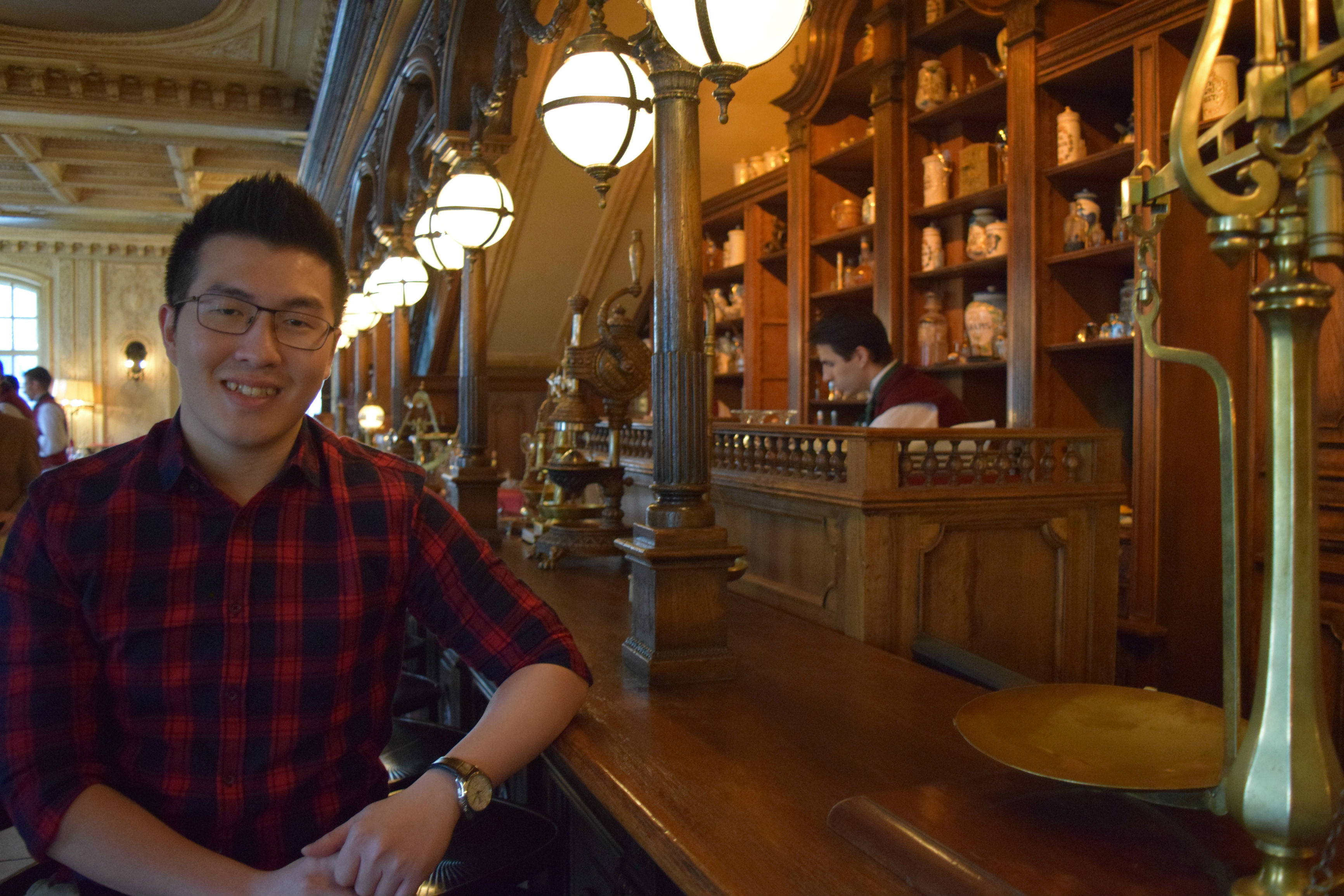 Cafe Pushkin has been opened since June 1999 with an influence of a long history; serving staples of Russian nobility cuisine in an atmosphere of the old aristocratic museum.
The service were top notch and there are several halls within (eg. Pharmacy Hall, Fireplace Hall, The Library and The Mezzanine, and The Summer Terrace) located within the mansion. Yes, dining-in can be really pricey but worth the try!
You may visit Cafe Pushkin – Website for more information.
Shake Shack
Shake Shack is actually an American chain serving burgers and fries where you don't see them on Southeast Asia's market. Hence I'd give it a go!
Overall, the burgers were average but I'd say that the cheese fries are superb.
You may visit Shake Shack – Website for more information.
---
RECOMMENDED MEANS OF TRANSPORTATION
By Foot

You may forget travelling from one location to another, except they are close enough like landmarks in Red Square and its Kremlin.
By Bus
With the Troika card (as mentioned in the typical costs section below), you may hop into buses as well if you find your metro station is located really far away. Weird thing that inside these buses are installed with a rail where you are only permitted to enter upon paying your fares.
Here is the catch: You may use 1 Troika card for 2 persons by tapping onto the tapper twice (one person at a time) but there will be a cooling down period of 3 minutes before you can get the 2nd person in. At this stage, the bus is actually moving to the next station and you will cause a congestion at the front while the passengers of the following station hops in.
To fix this, you can either get yourself (2nd person) stuck at the front until 3 minutes ends and thereafter, re-tap your card to get in. Otherwise, 2 persons goes in tightly by only tapping onto the tapper once.
This way, you'd save one person's fare but it may not be a correct thing to do although I have seen some locals doing like this. Otherwise, you'd just get 2 Troika cards and avoid the embarrassment.
Visiting & Travelling with Metro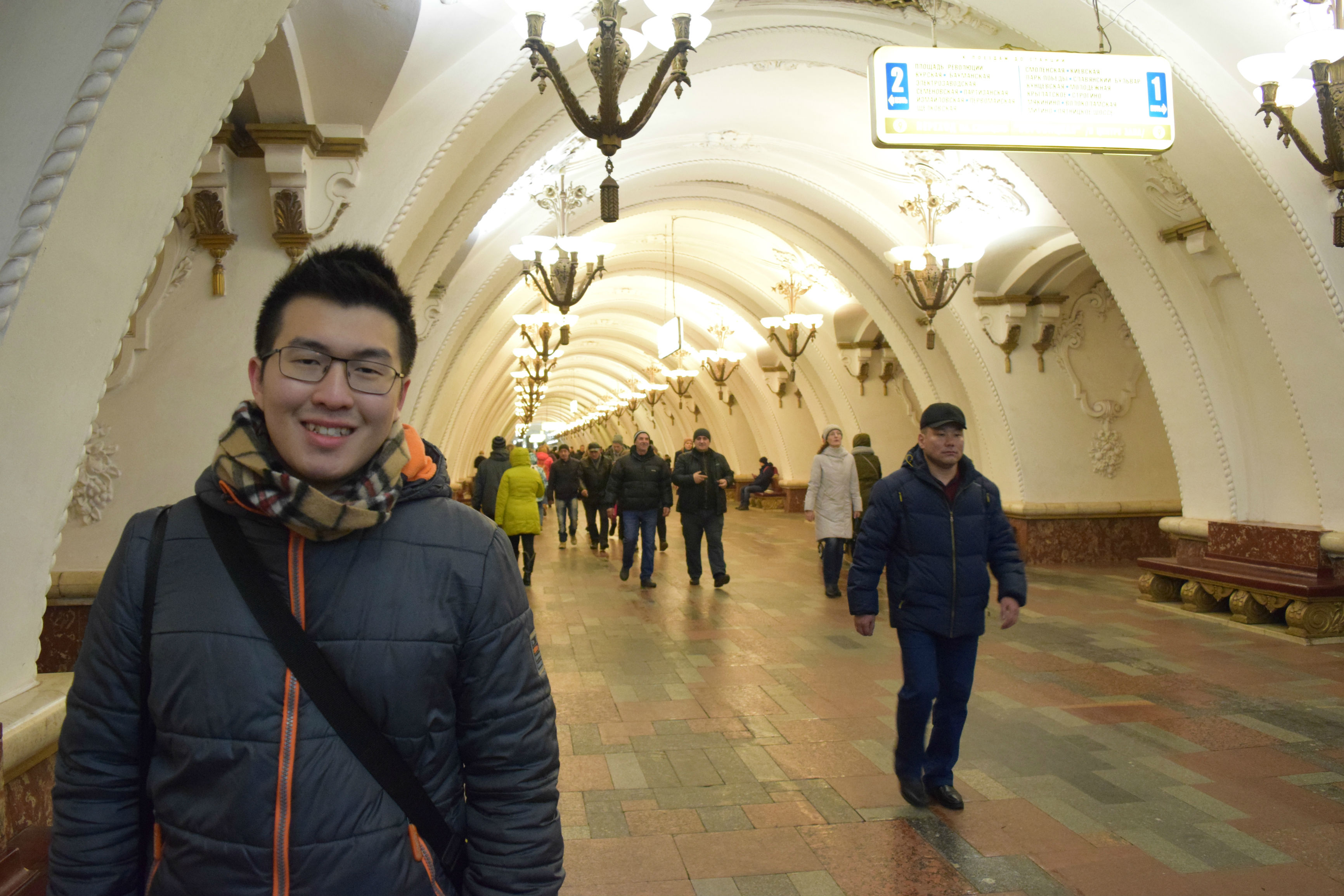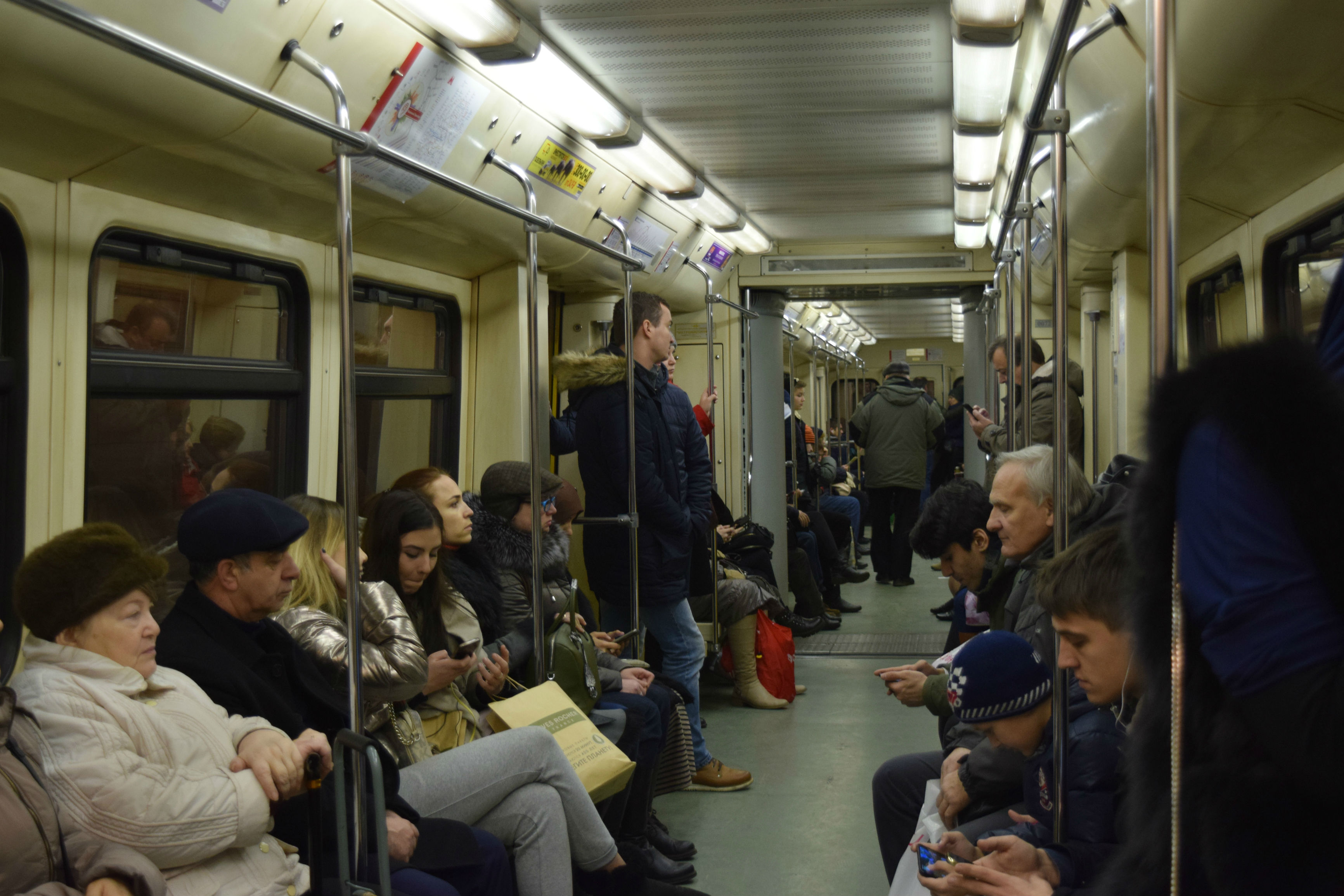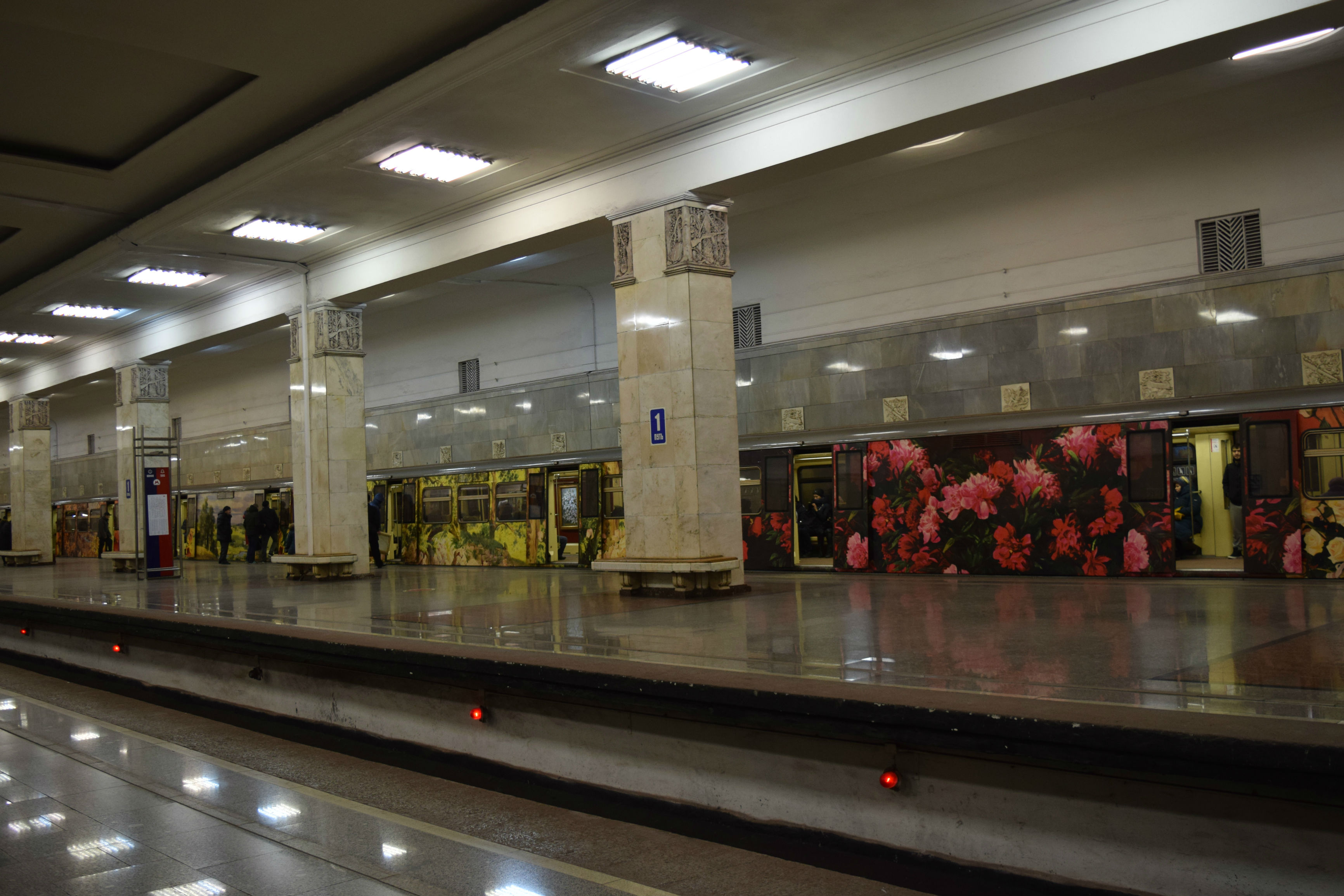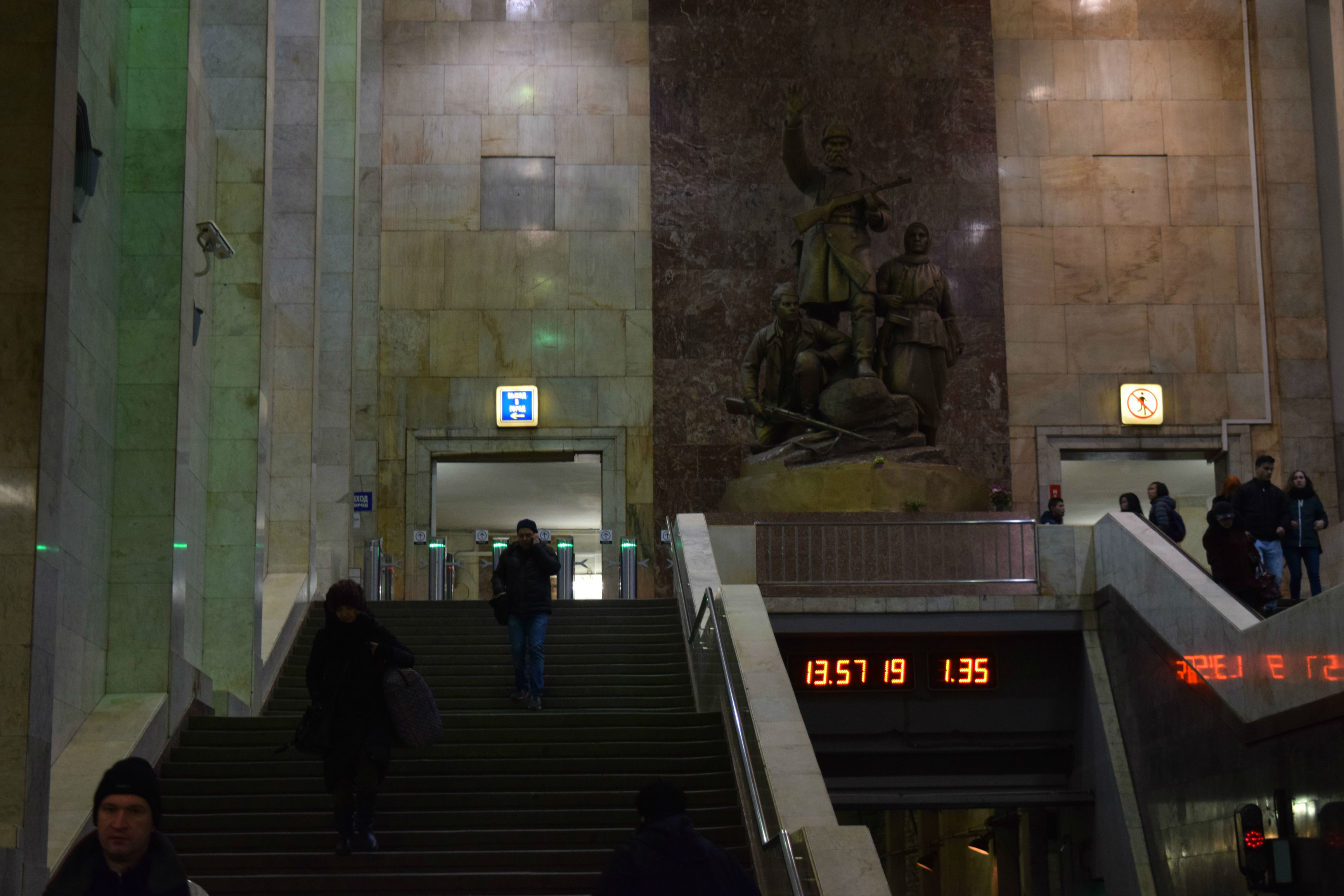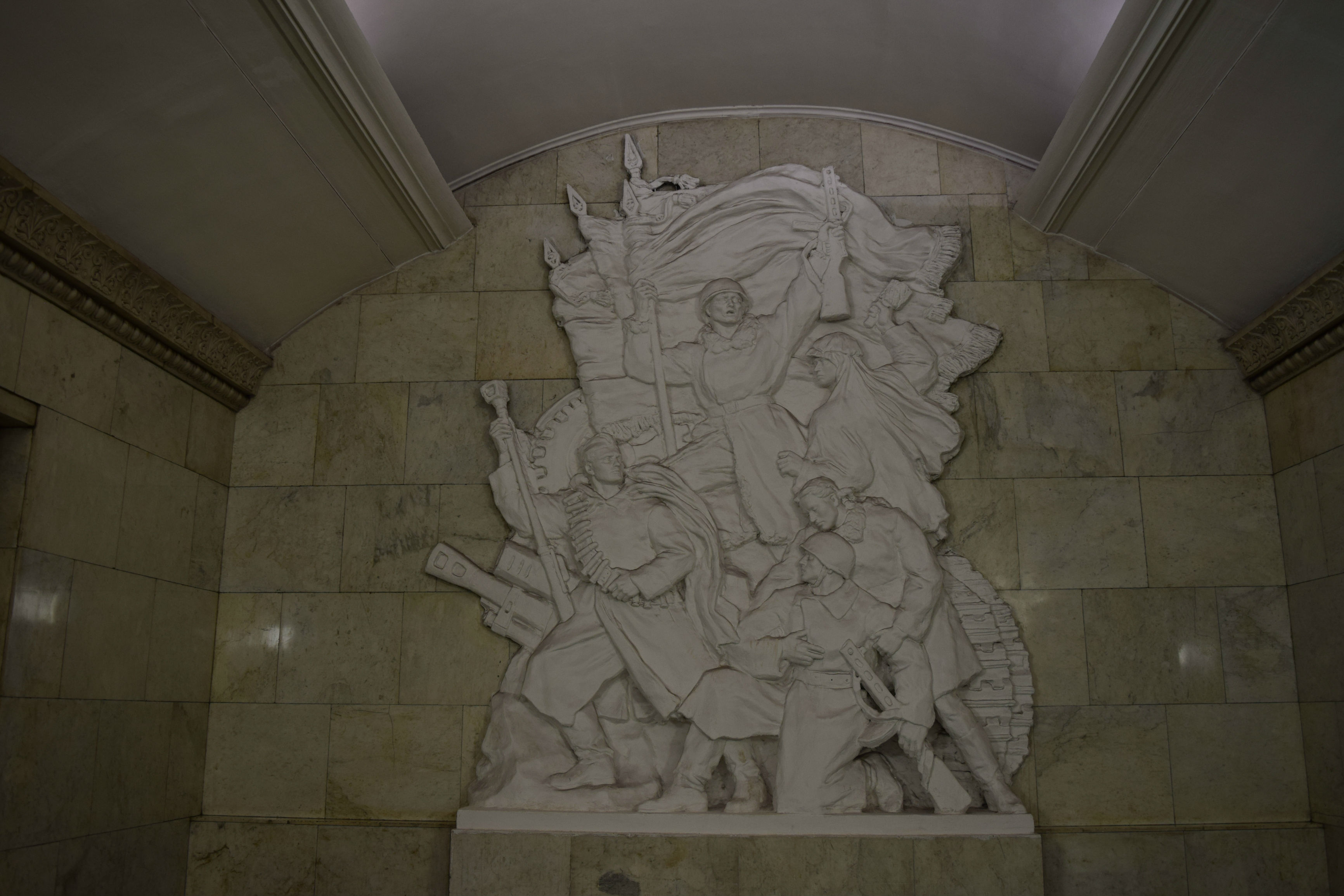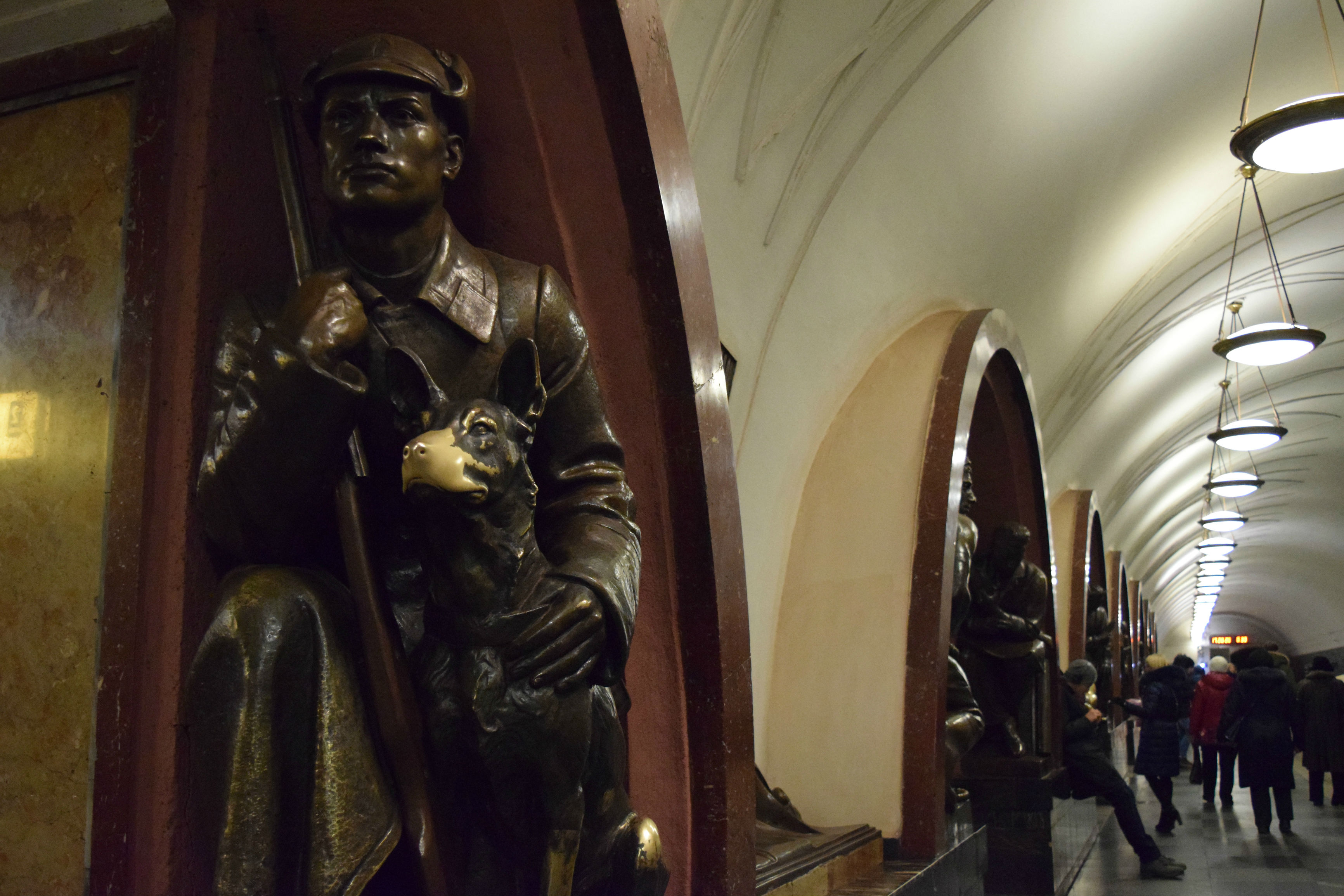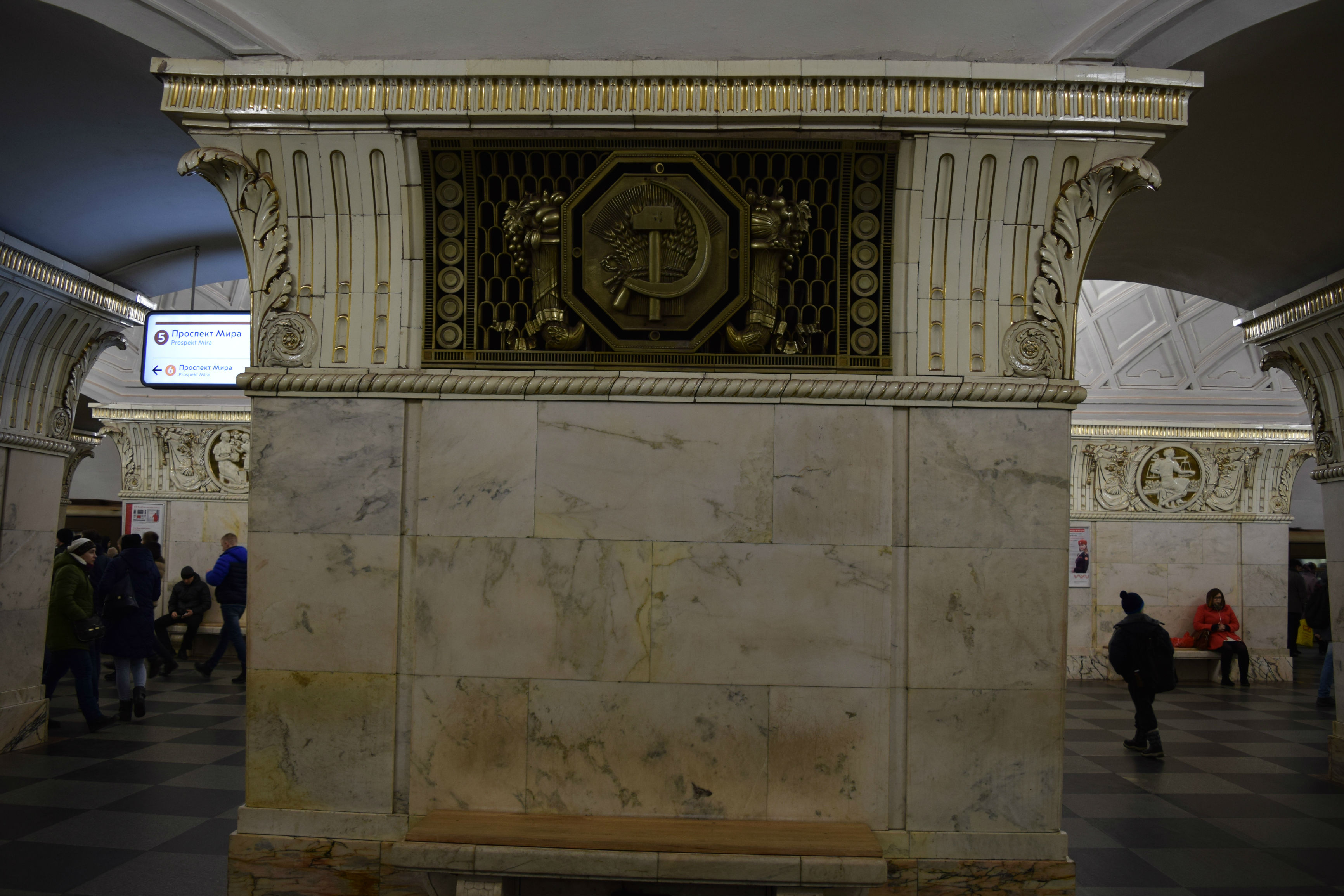 By far (till date), I find Stockholm and Moscow's metro stations to have really beautiful interiors and worth to alight at every station just to see how it looks! However, Moscow's metro stations gives a sense of communism and that was something different to keep your eyes open!
Nevertheless, its metro has a huge network and it expands throughout the city centre. You may visit Moscow Metro – Network Map for more information on its network map.
---
TYPICAL COSTS AND MONEY SAVING TIPS
Hostel Prices
Shared dorm rooms: Starts at RUB350 per pax/night, but RUB600 – 700 is average.
I am not too sure about hosteling in Moscow as the above gives you an insight of how much hosteling would have costs. Furthermore, prices may vary depending on your hostel's location.
Hotel Prices
Hotel rooms: Starts about RUB700 per night but a room at a 3-star hotel could possibly be about RUB2,700 – RUB3,300 at average per night for 2 persons. During my time in Moscow, I have stayed in Legendary Hotel Sovietsky and this hotel was founded in year 1951, being a grandiose building in the style of the Soviet classicism. Here are some images of how it looks:-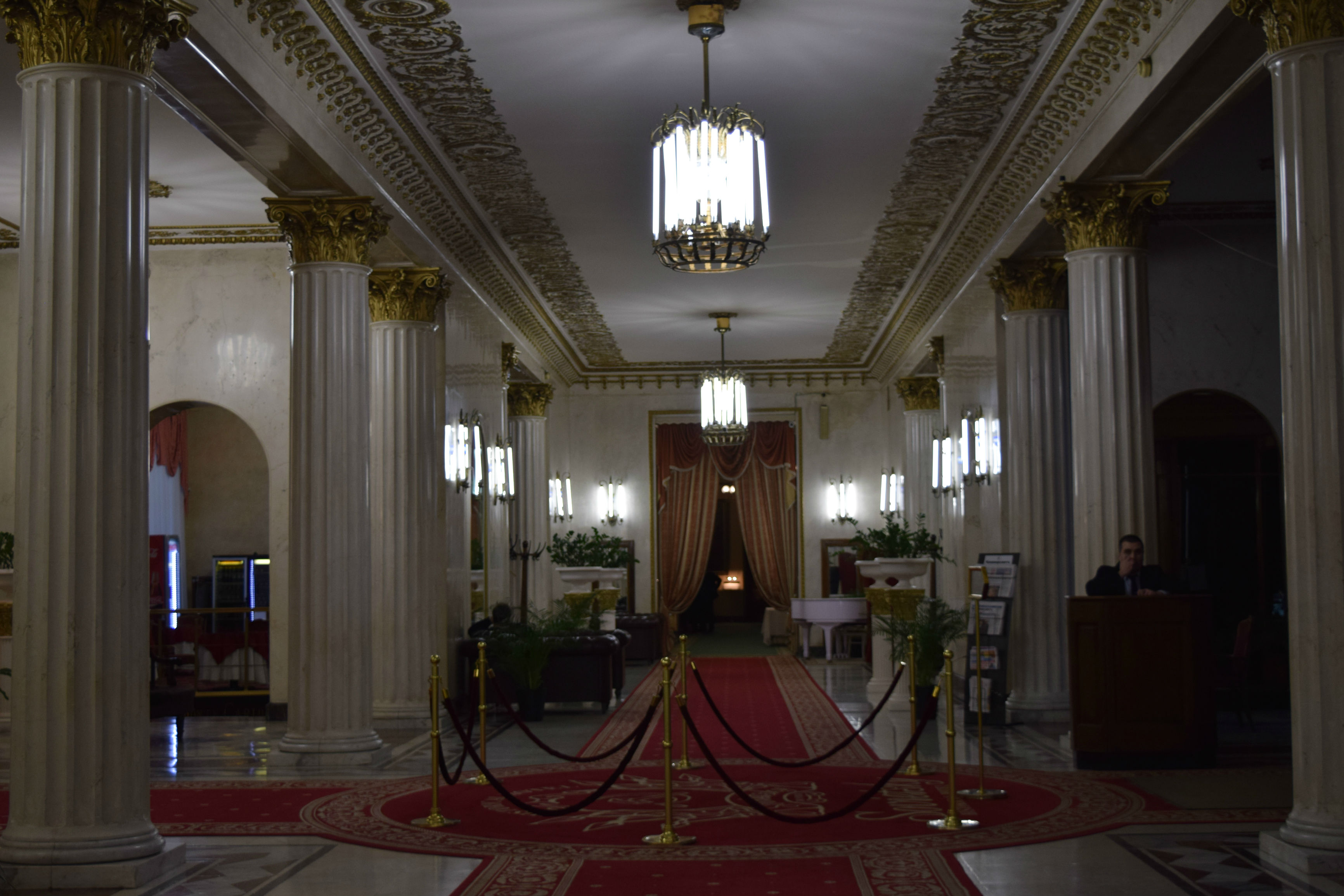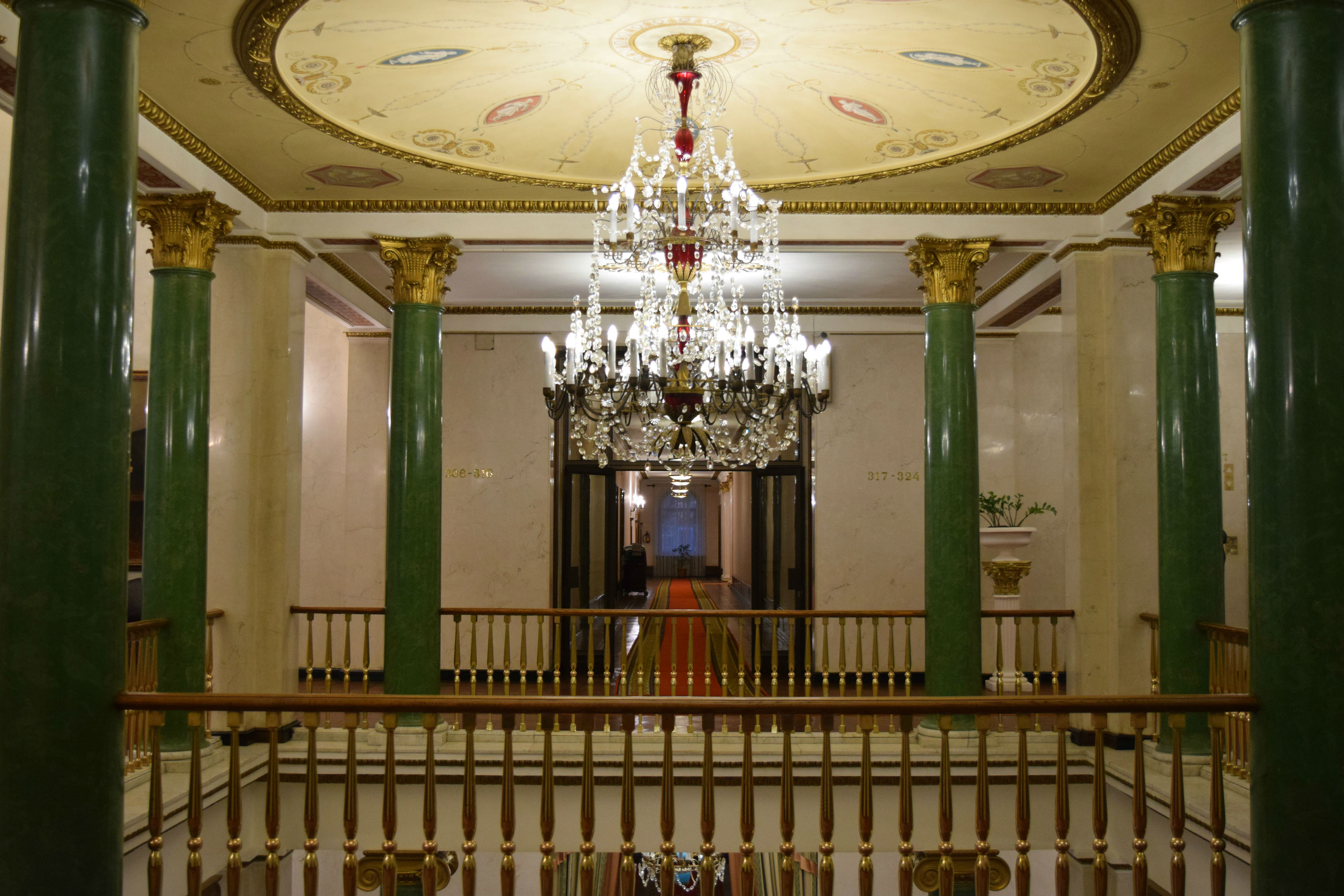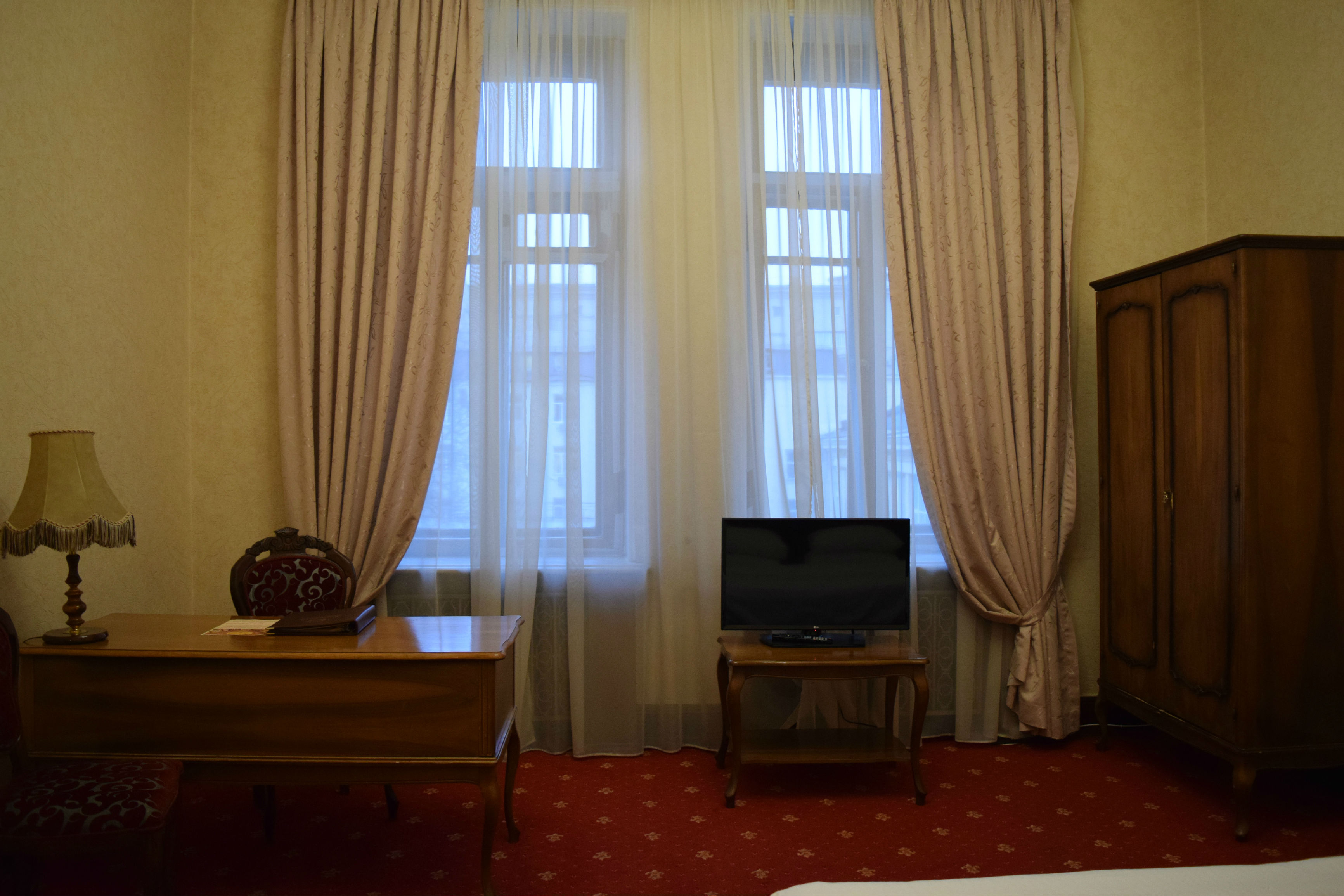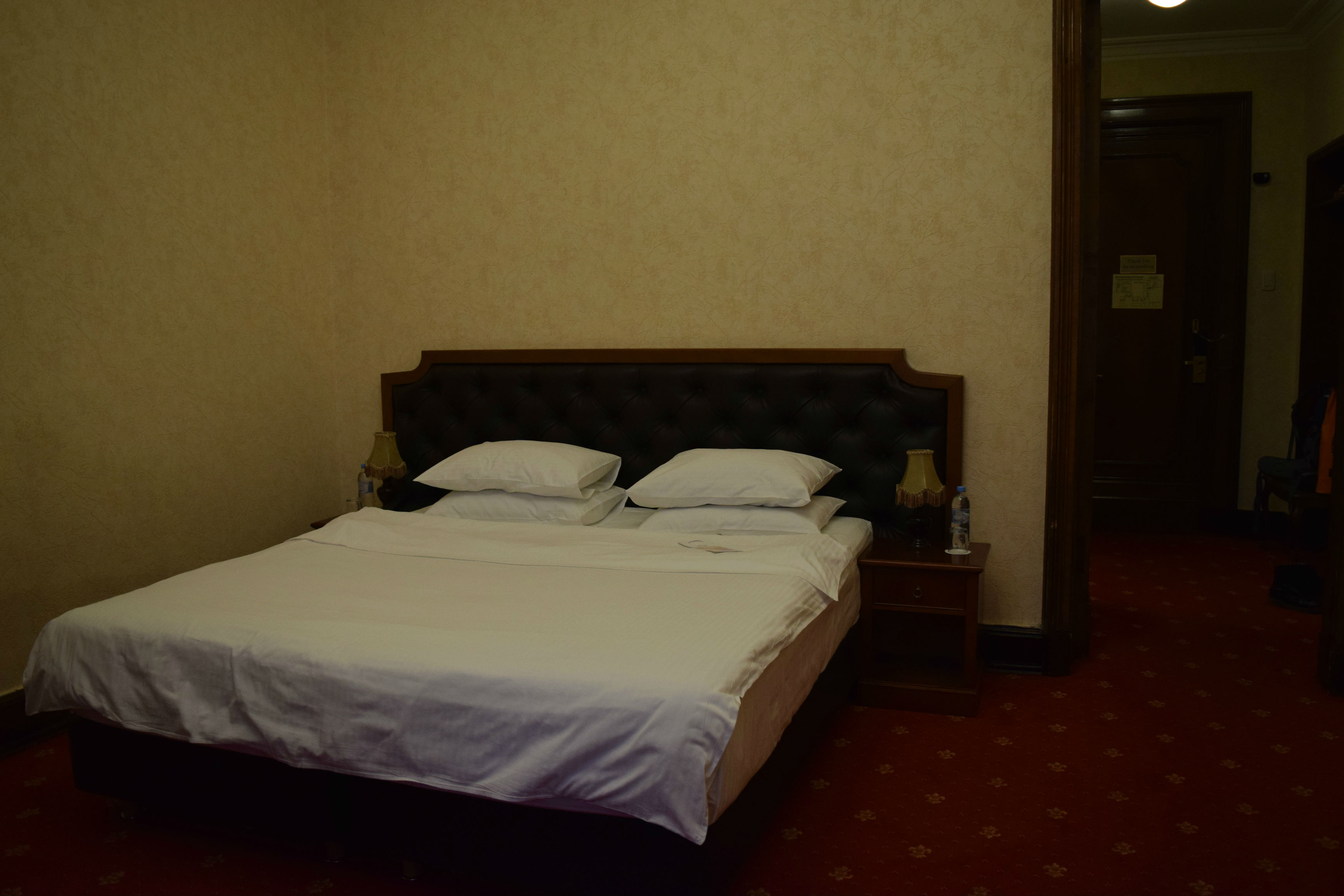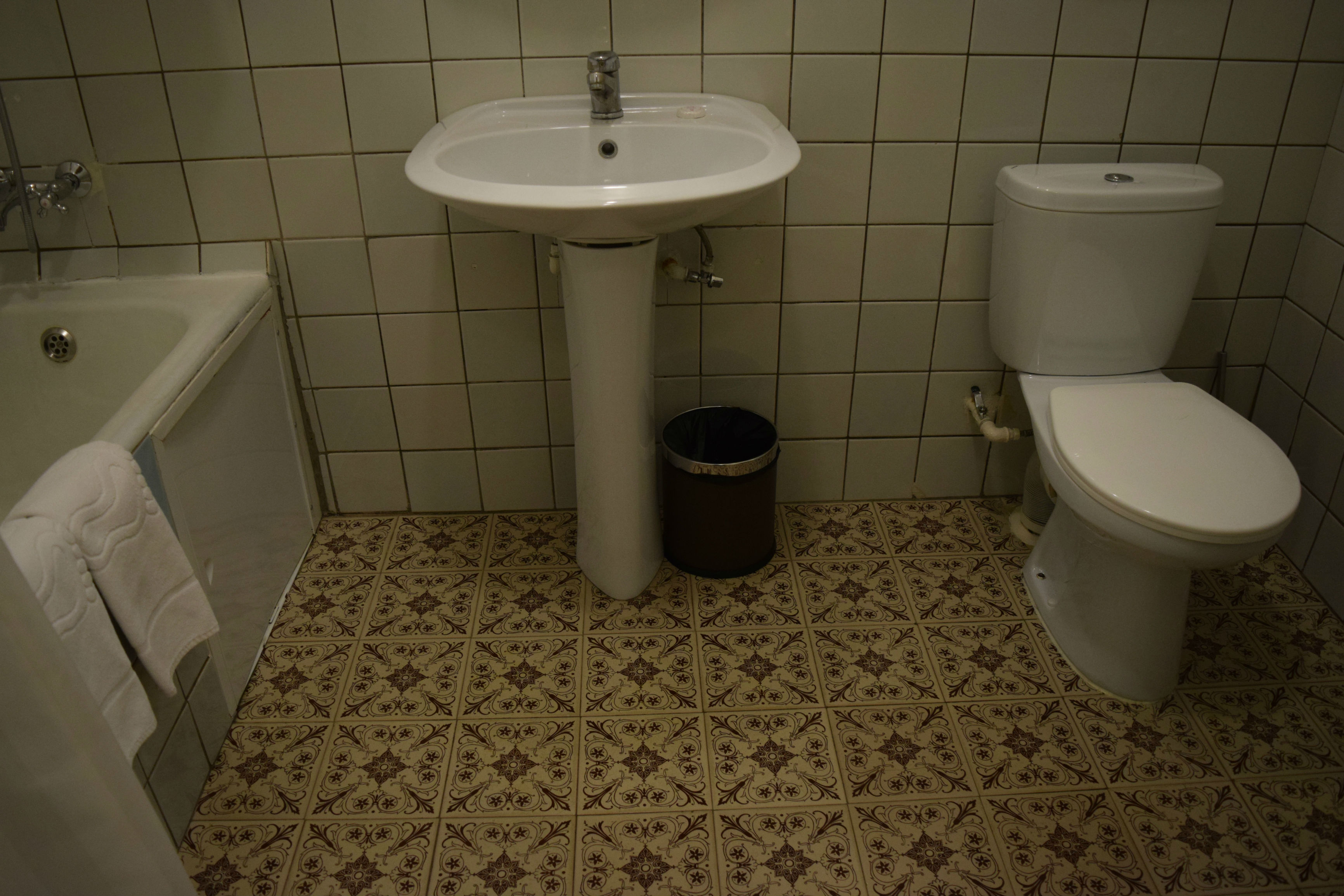 Food & Drinks
Typical restaurant: An average meal could cost about RUB500 – RUB800; and
Good restaurant: Could start as high as RUB1,200 – RUB2,000 for an average meal.
Transportation
Moscow Metro: A single ticket/ride costs RUB40 per adult (without a Troika card); but the rates are not favourable if you are travelling very often with public transports (eg. metro or buses).

Troika Card: You may get this card at the ticketing counter "Kacca" by making a refundable deposit of RUB50. With this, you can reload your Troika card with credits and a single ride will normally cost RUB28 per adult.
Ticketing Counter: You may get your Troika card here and get them reloaded at the same time. Some metro stations do have counters for English speakers only.
Self-Ticketing Machine: Most metro stations have them and you can reload your Troika card once your credits are running low. Otherwise, you may also purchase a single ride ticket from here too.
Tips: You may use 1 Troika card for 2 persons by tapping your card twice before getting in. Next, you should be able to estimate how many rides you will take and so you will not be overloading your Troika card with credits.
You may visit Metro – Fare Options (updated since 2 January 2018) for more information.
Moscow Sheremetyevo Airport to City Centre: You may take the Aeroexpress train from Sheremetyevo Airport to Moscow City Centre (Belorussky station) for RUB500 per adult/way + 1 bus/metro ride for RUB60 (optional). Here is how Aeroexpress train looks like: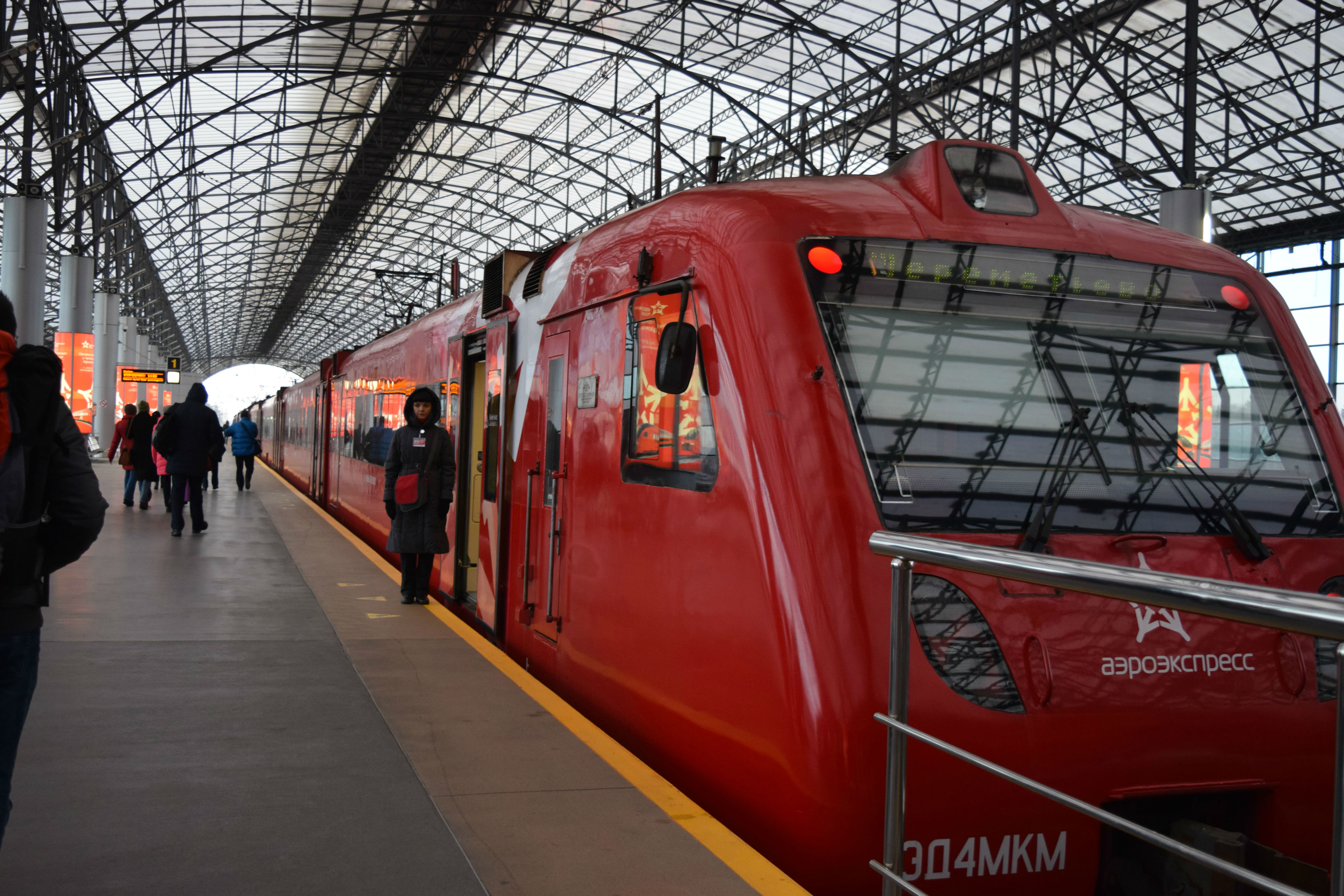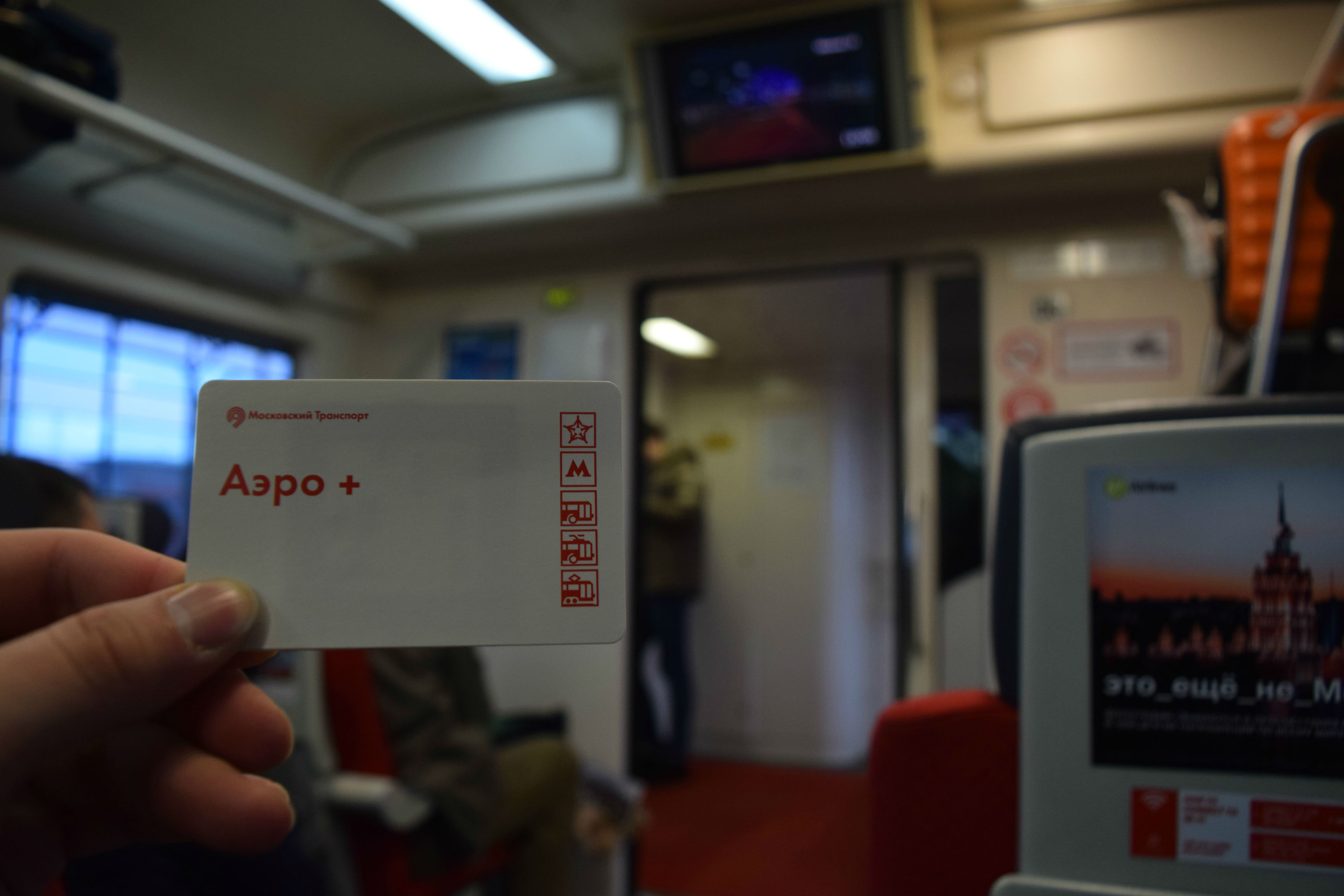 The Aeroexpress train takes about 35 minutes journey ride and you may visit Aeroexpress Train – Timetable for more information on its timetable. I highly recommend taking the Aeroexpress train as it got to be one of the most convenient and fastest transport you can take to Msocow city centre.
Vilnius to Moscow (Aeroflot Airlines): If you happen to be travelling from the Baltic States (eg. Vilnius) to Moscow, you may take the Aeroflot Airlines as I booked mine for RUB6,838 per adult/way. Glad it includes check-in baggage as it is a full-service airline!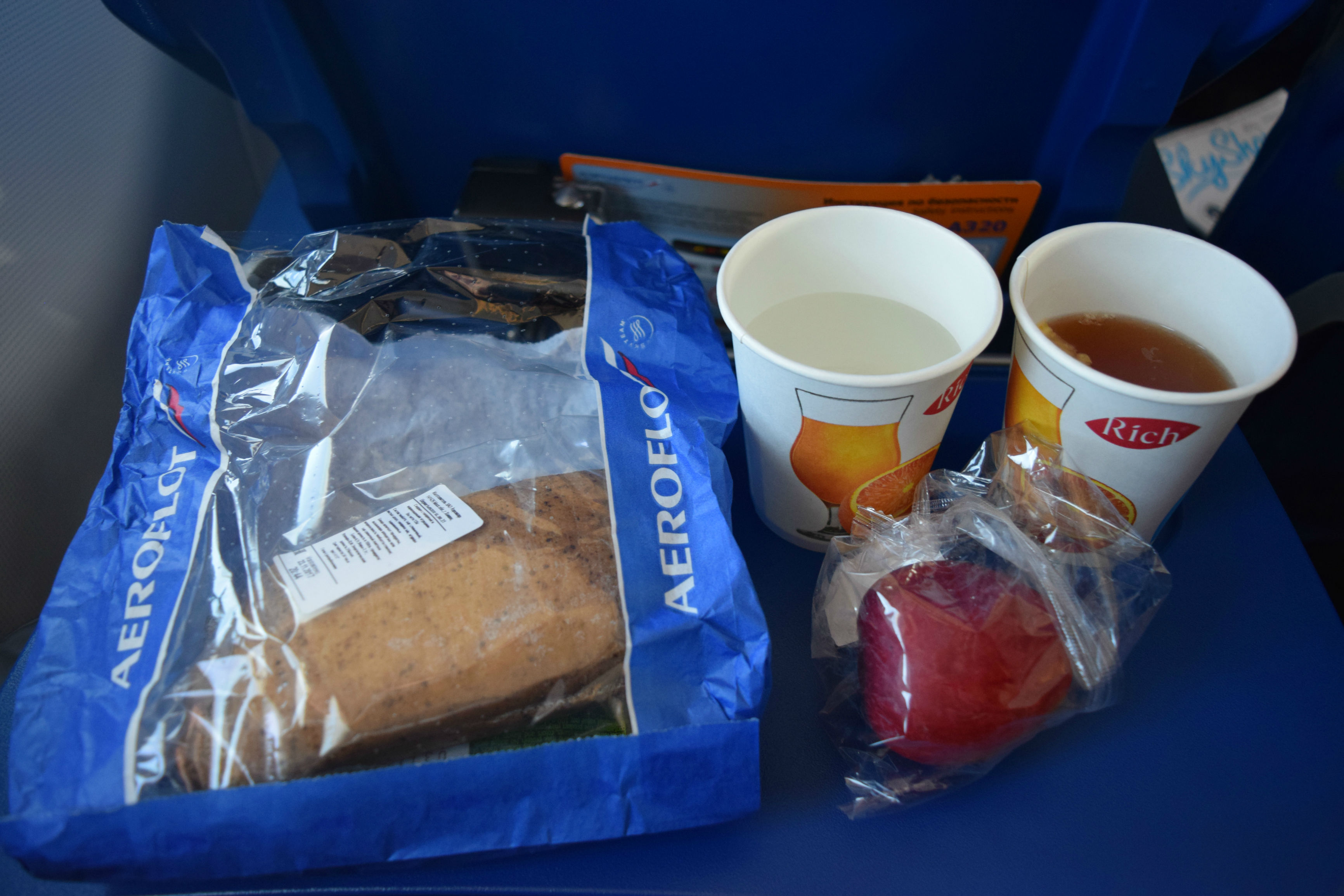 The flying time takes about 2 hours and 30minutes.
As Aeroflot is the flag carrier and the largest airline of the Russia Federation, I was so keen to hop on to experience how it was like. Overall, it was good except being frightened by the air stewardess as I should open the window shades *I fell asleep prior to landing in Moscow*.
Moscow to Saint Petersburg (Sapsan High-Speed Train): You may take the Sapsan High-Speed Train (HSL) from Moscow (Leningradsky Railway Station) to Saint Petersburg (Moscow station) and I got my tickets for RUB2,525.40 per adult/way.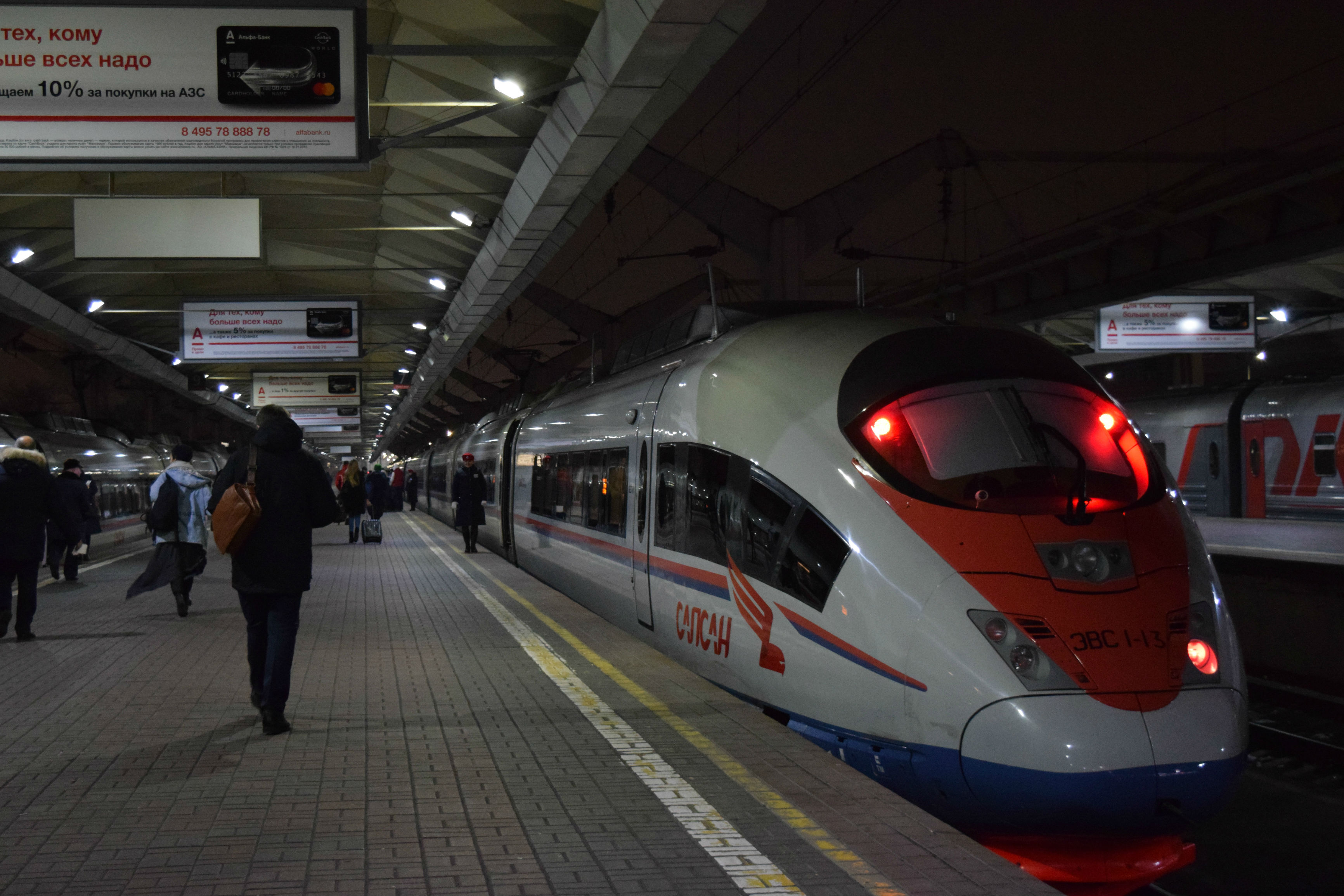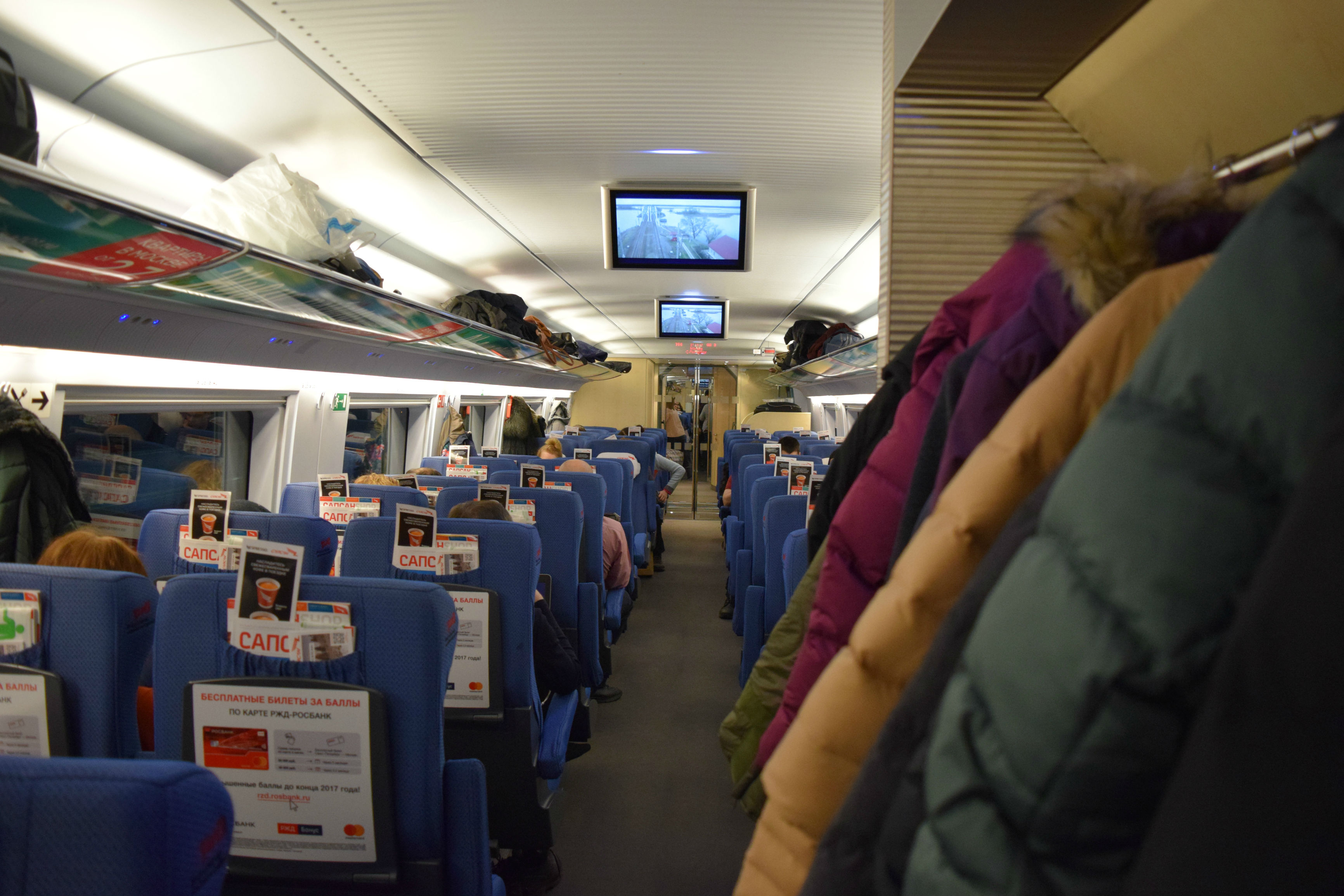 My journey from Moscow to Saint Petersburg takes about 4 hours of ride; and yes, this is a high-speed train as you couldn't blame Russia for being that big in size!
My ride with Sapsan was amazing and everything goes smoothly. You should arrive early as they are pretty puncture when it comes to departure. They have got a coat/jacket rack too!
Admission Fares
To add up with all admission fares based on the above itinerary, they may rack up to an estimation of RUB2,000 – RUB2,500 per adult (including museums in Kremlin). This however, excludes your visit to some other museums and taking a bath at the famous bath houses, Sanduny.
---
Copyright © | Aspen See
Disclaimer: All the information and prices (as at November 2017) provided on this website are based solely on experience and you agree that you use such information entirely at your own discretion and will.