Vilnius is the capital city of Lithuania and it is known for its baroque architecture. Just like any other countries in the Baltic states, Vilnius have got an old town to visit while its route is fairly straightforward.
Ideally, spending about 2 – 3 days are sufficient depending on your pace. Personally, I felt that visiting Vilnius just once is great; but for the food is even better when it comes to their local dishes, mainly potatoes! *same time that I love eating potatoes*
---
PLACES TO VISIT AND THINGS TO DO IN VILNIUS
Halės Turgus Market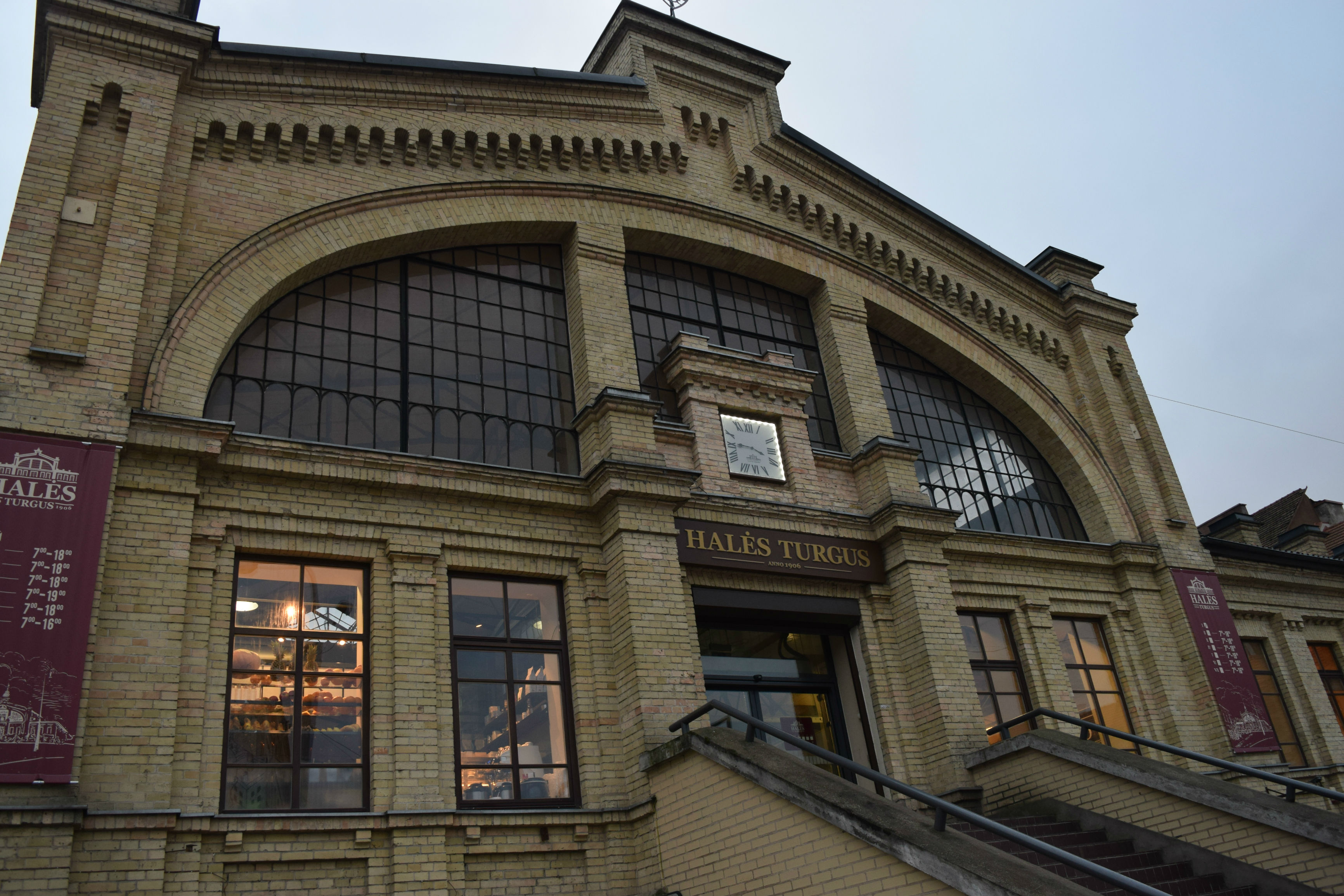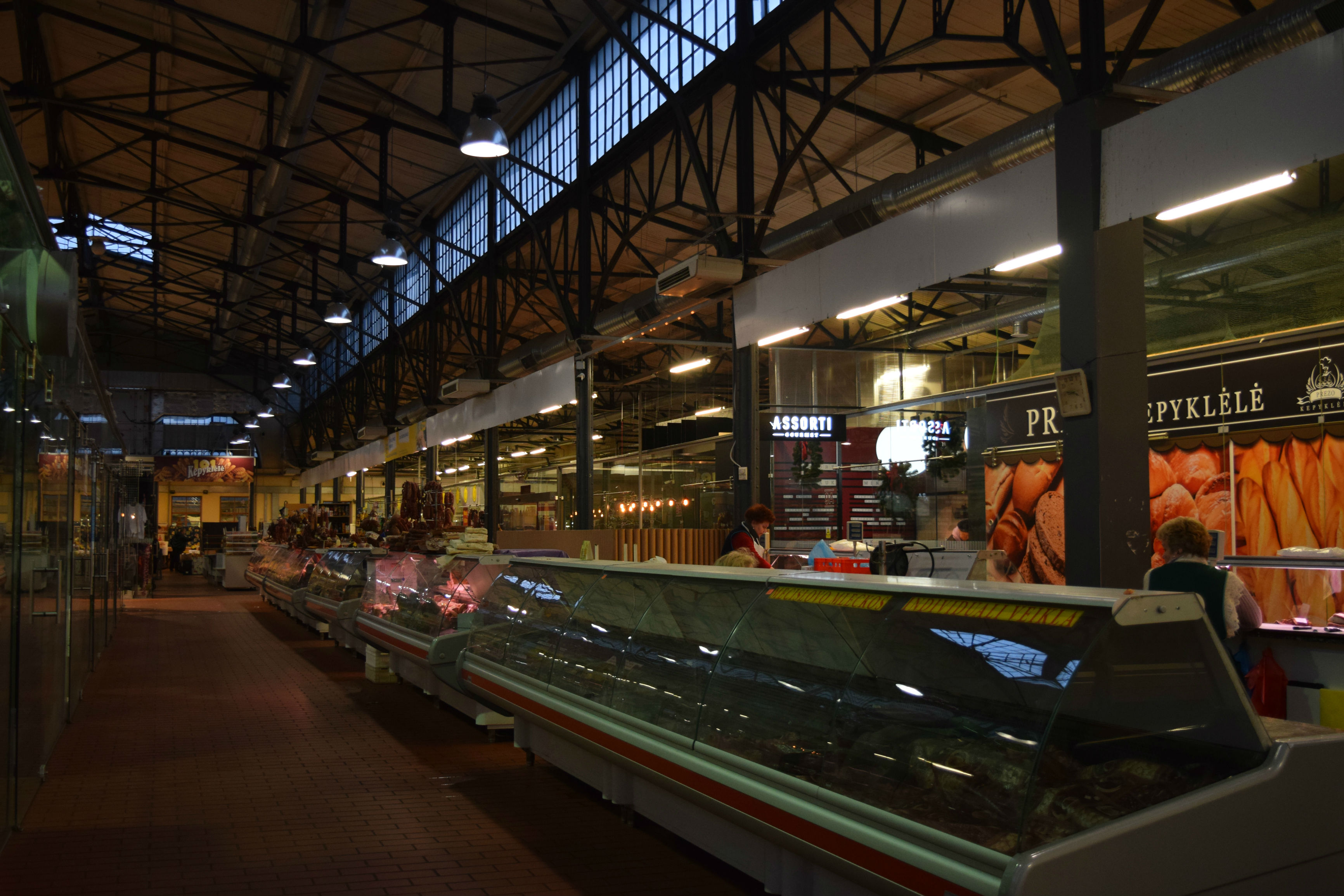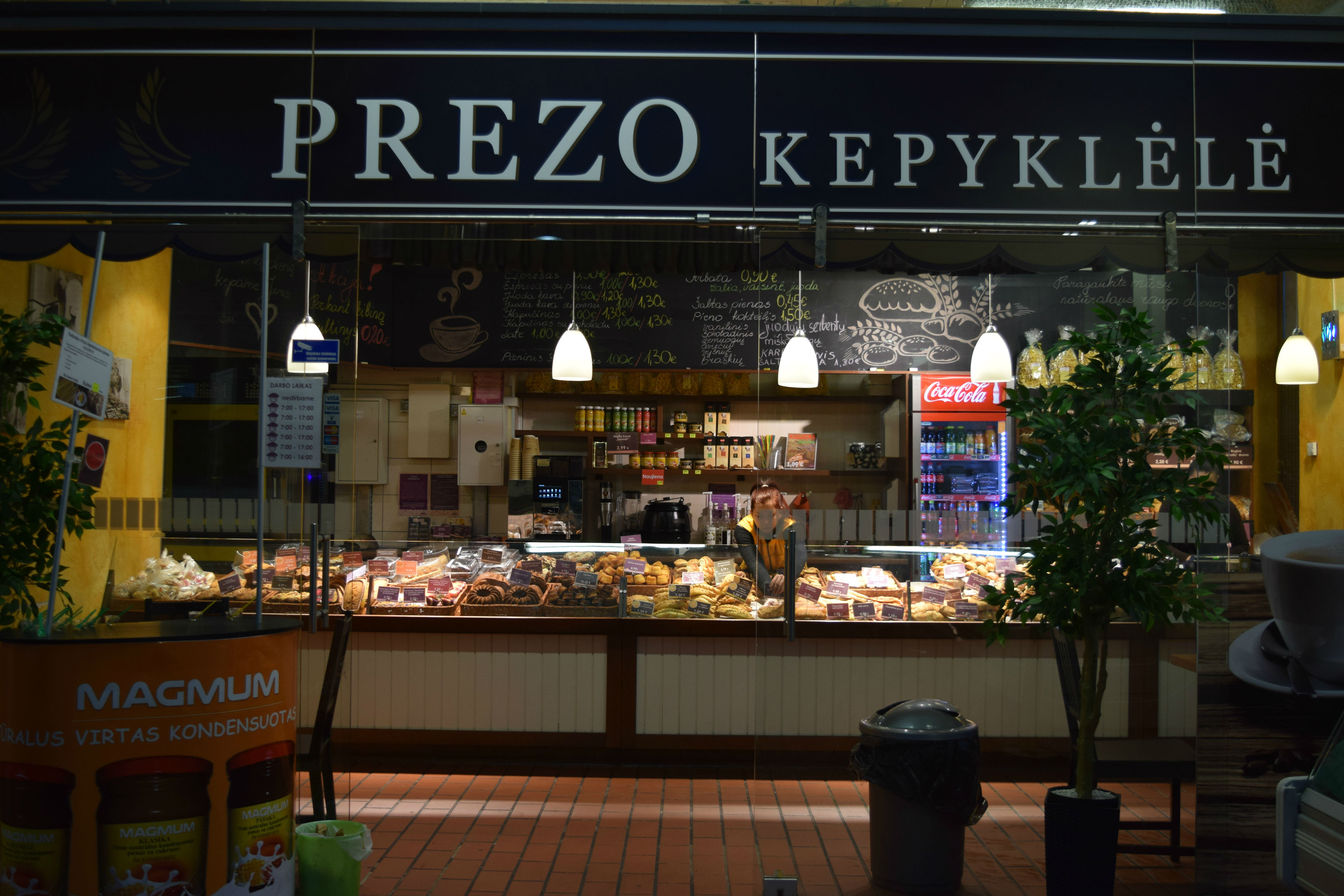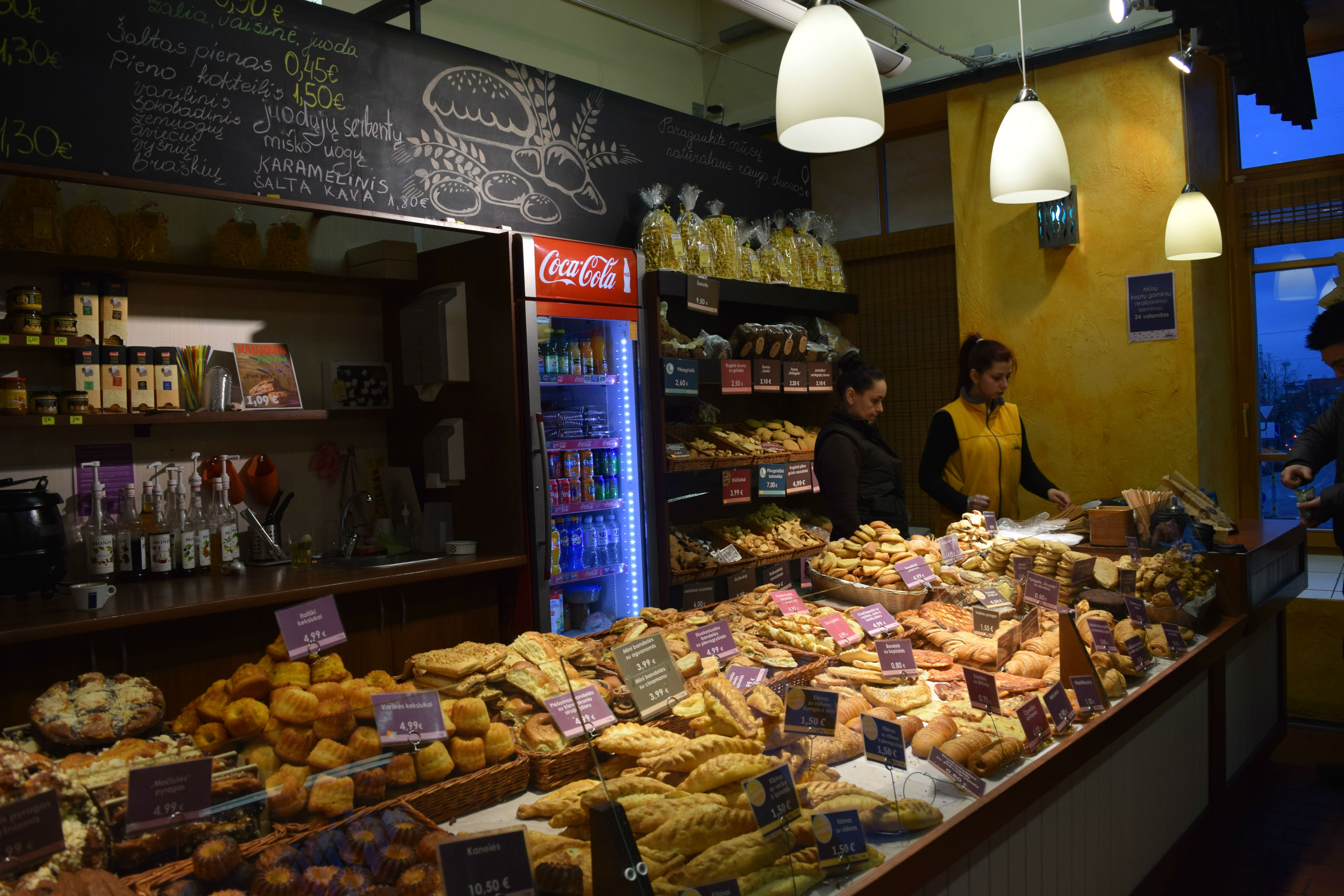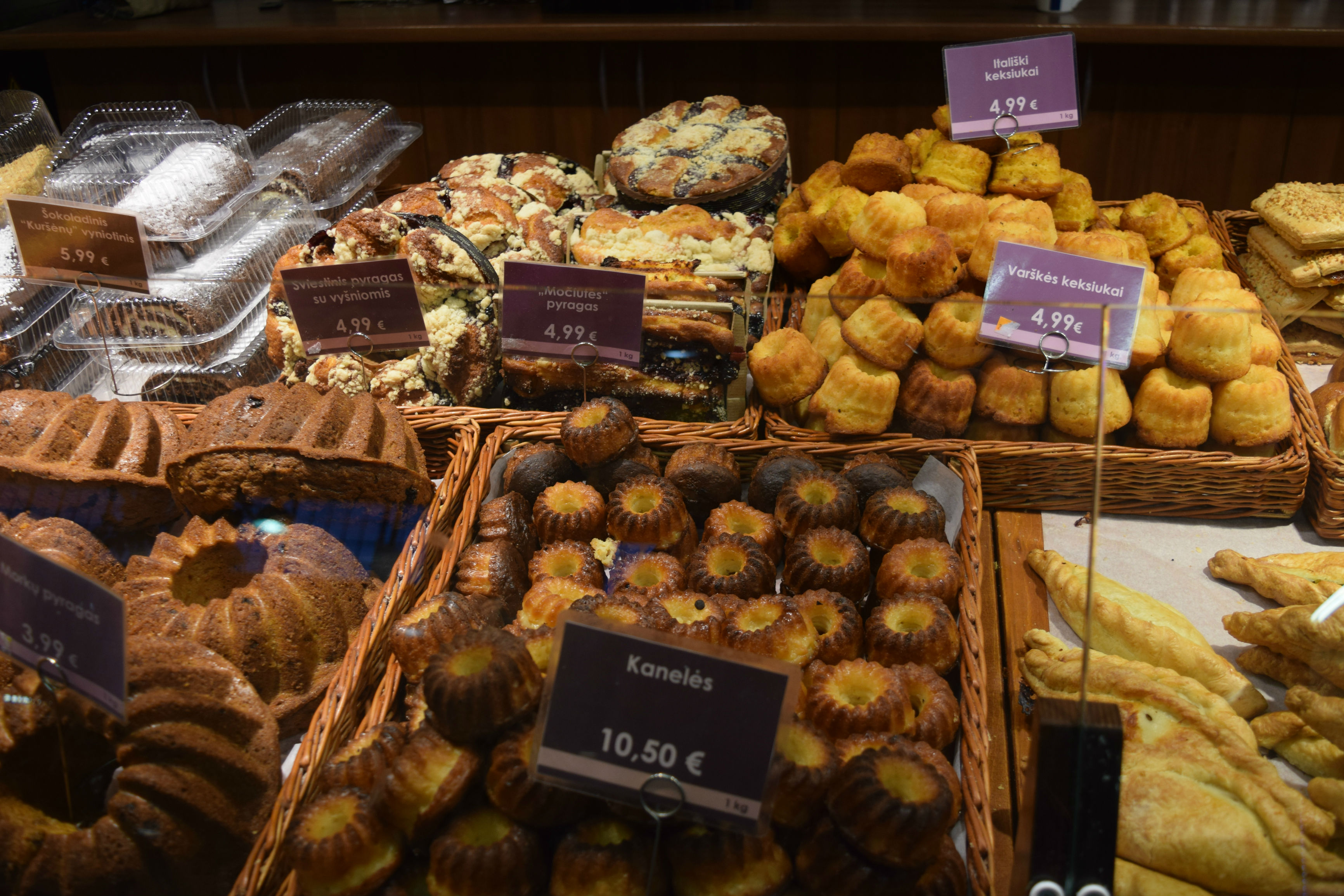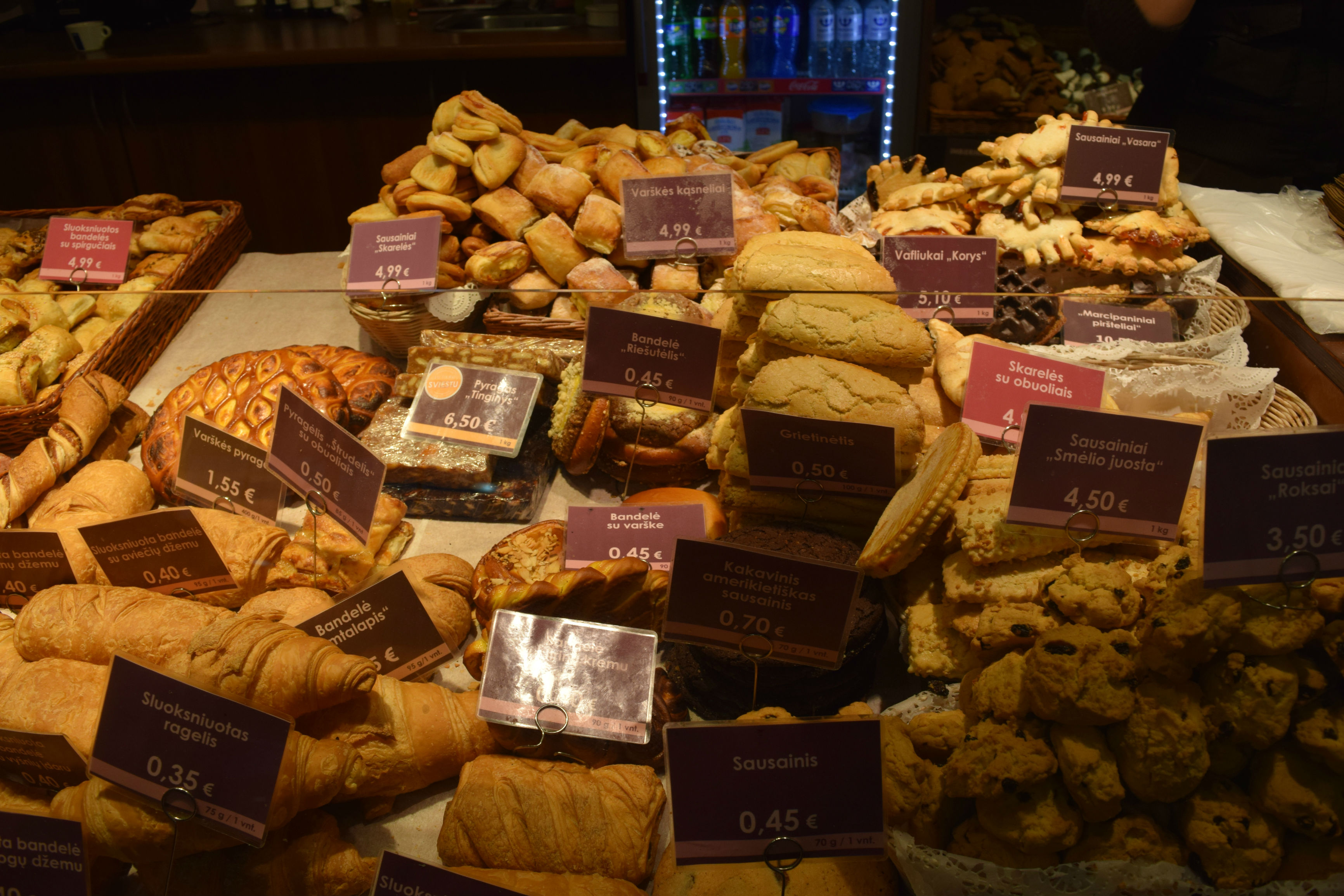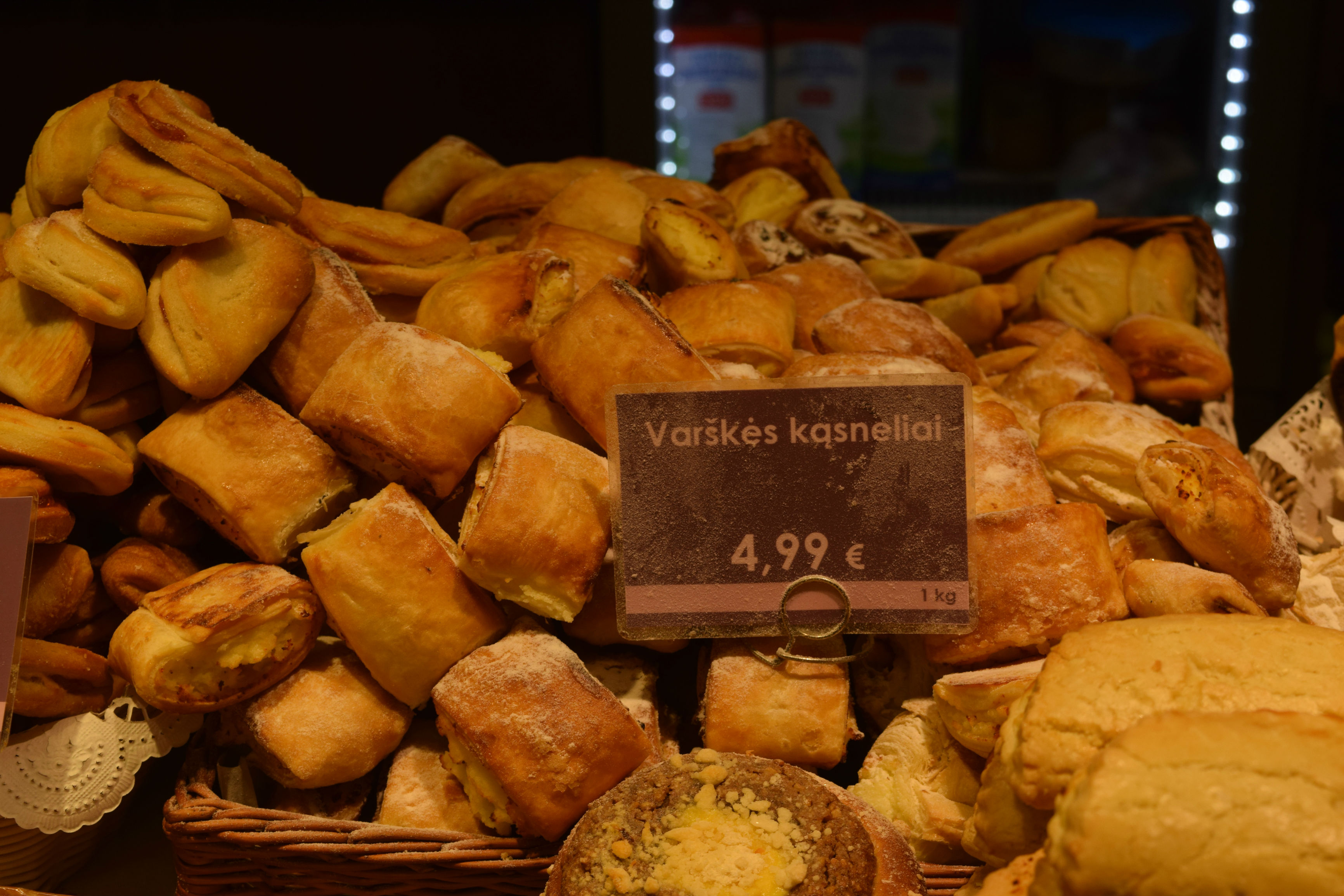 You will find a huge range of groceries in Halės Turgus Market but it was near to closing hours during my visit here.
Nevertheless, it was fortunate that I was able to try its pastries from Prezo Kepyklėlė because they have got really good cakes, breads, and baguettes.
You may visit Prezo Kepyklėlė – Website for more information.
Old Town Vilnius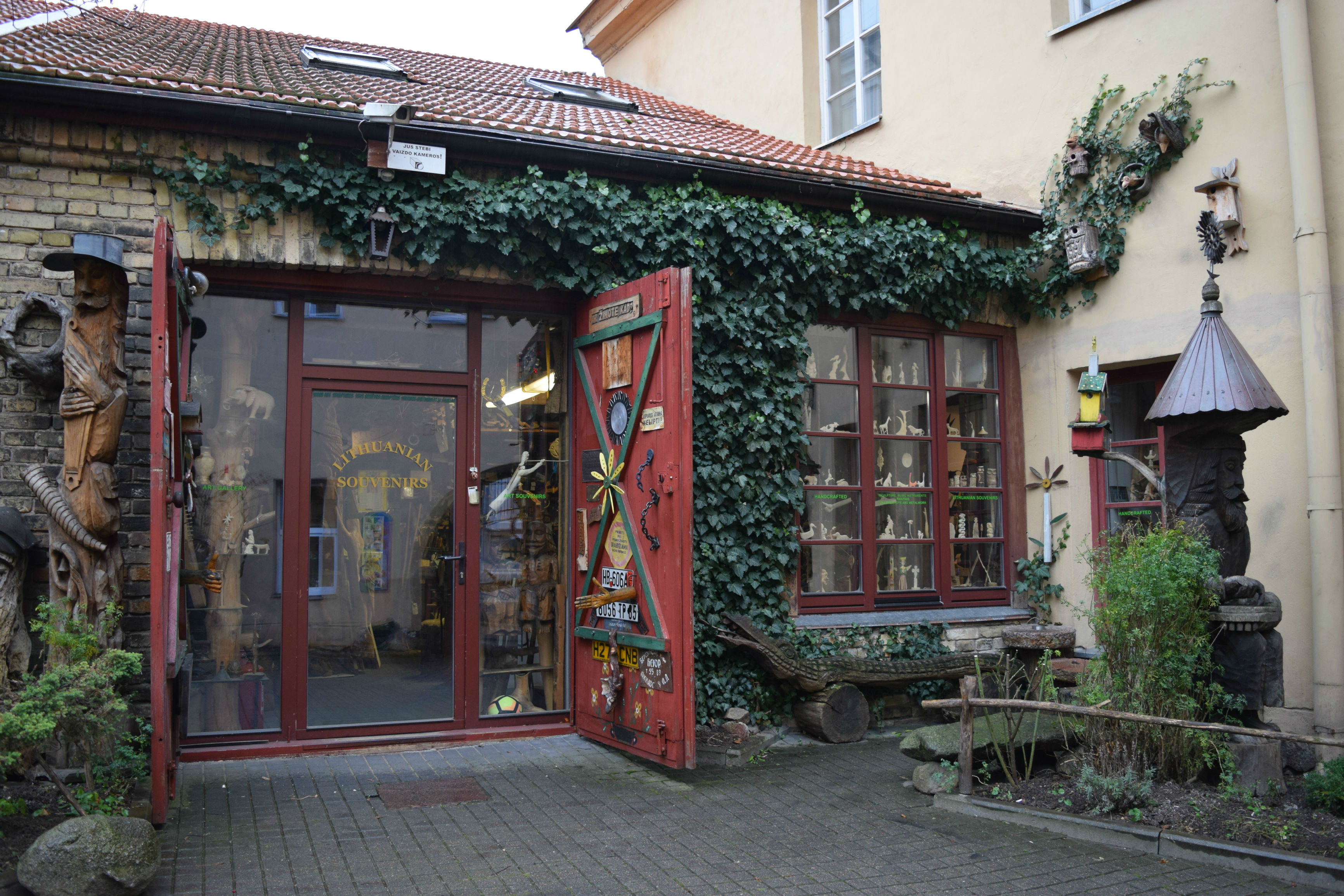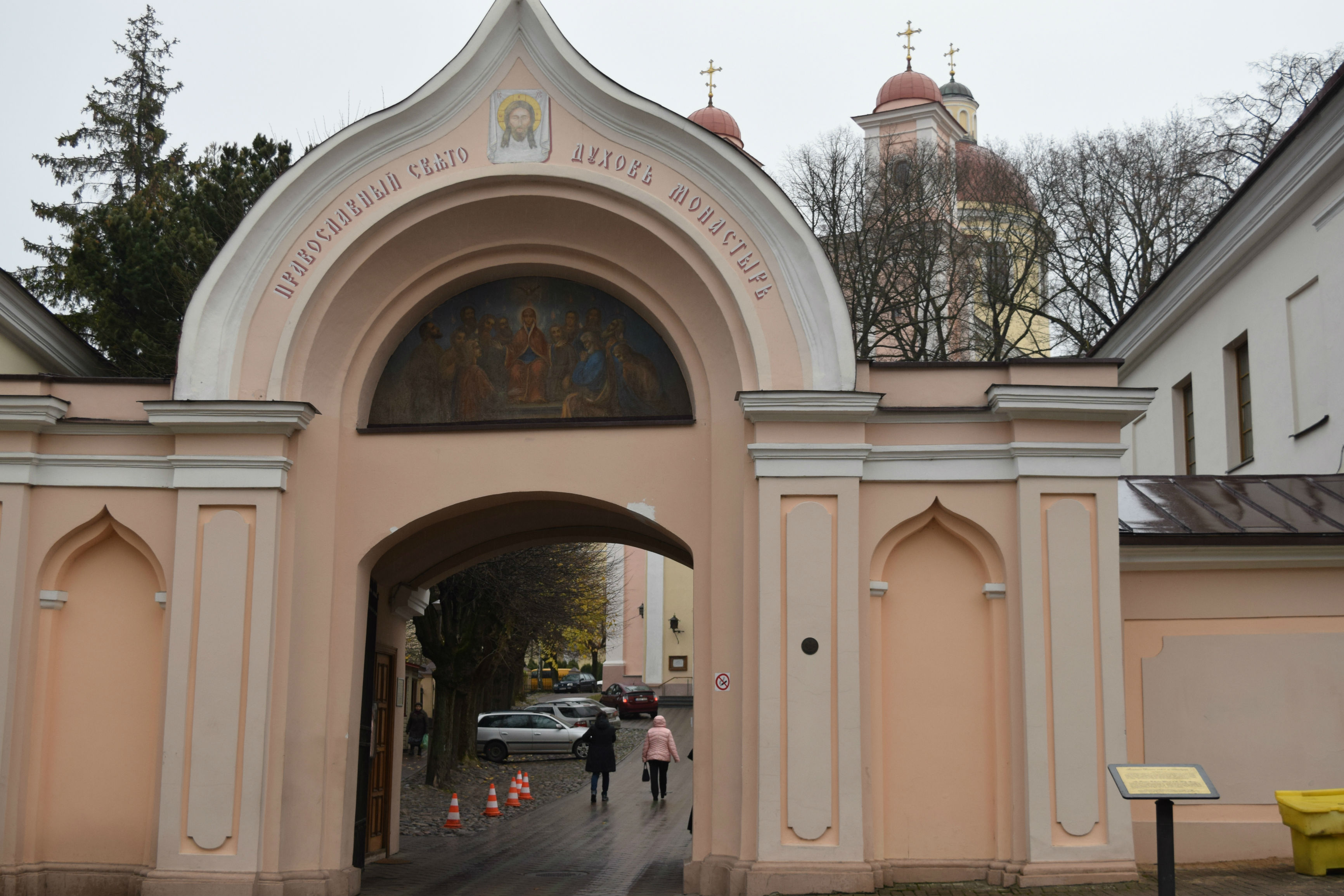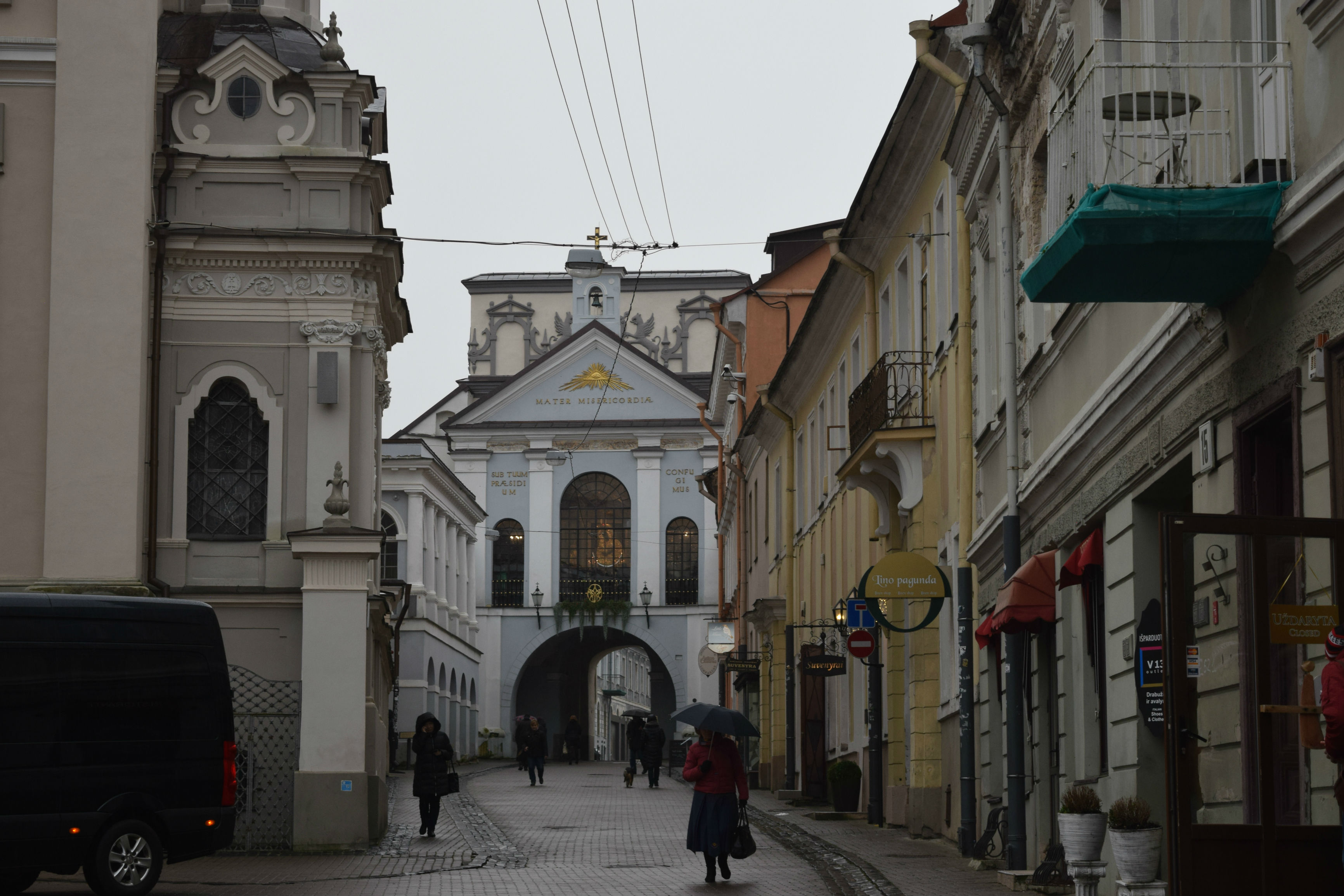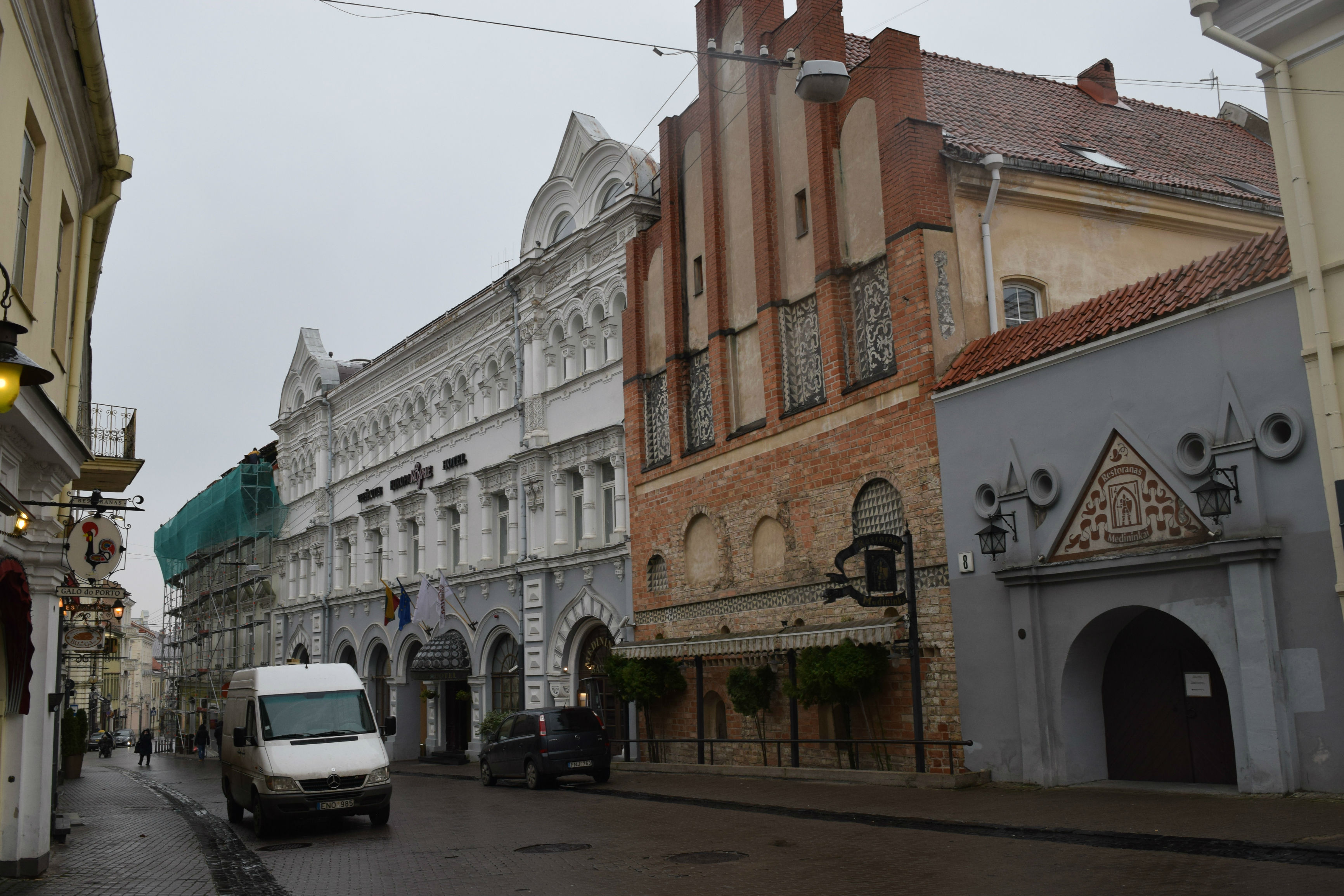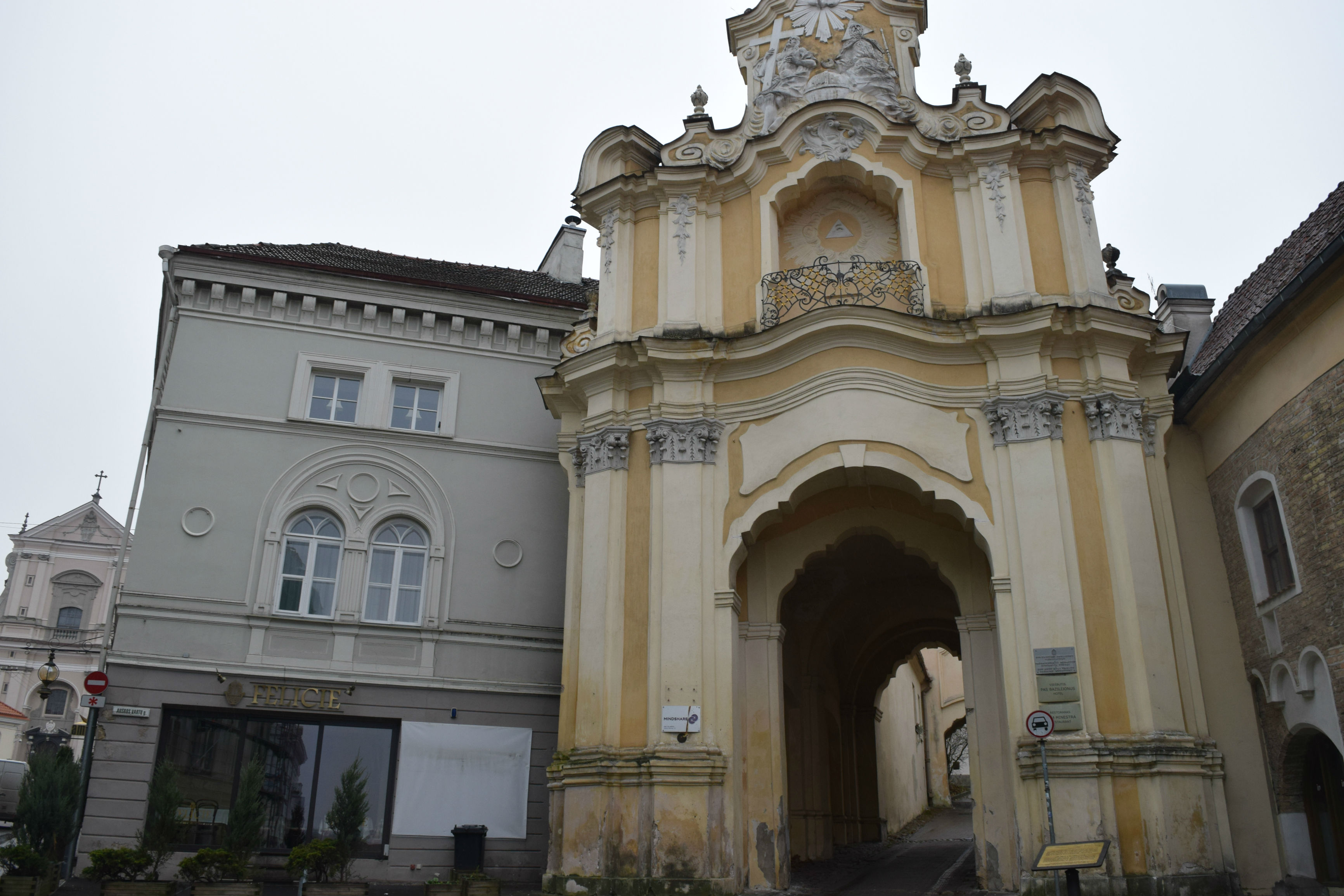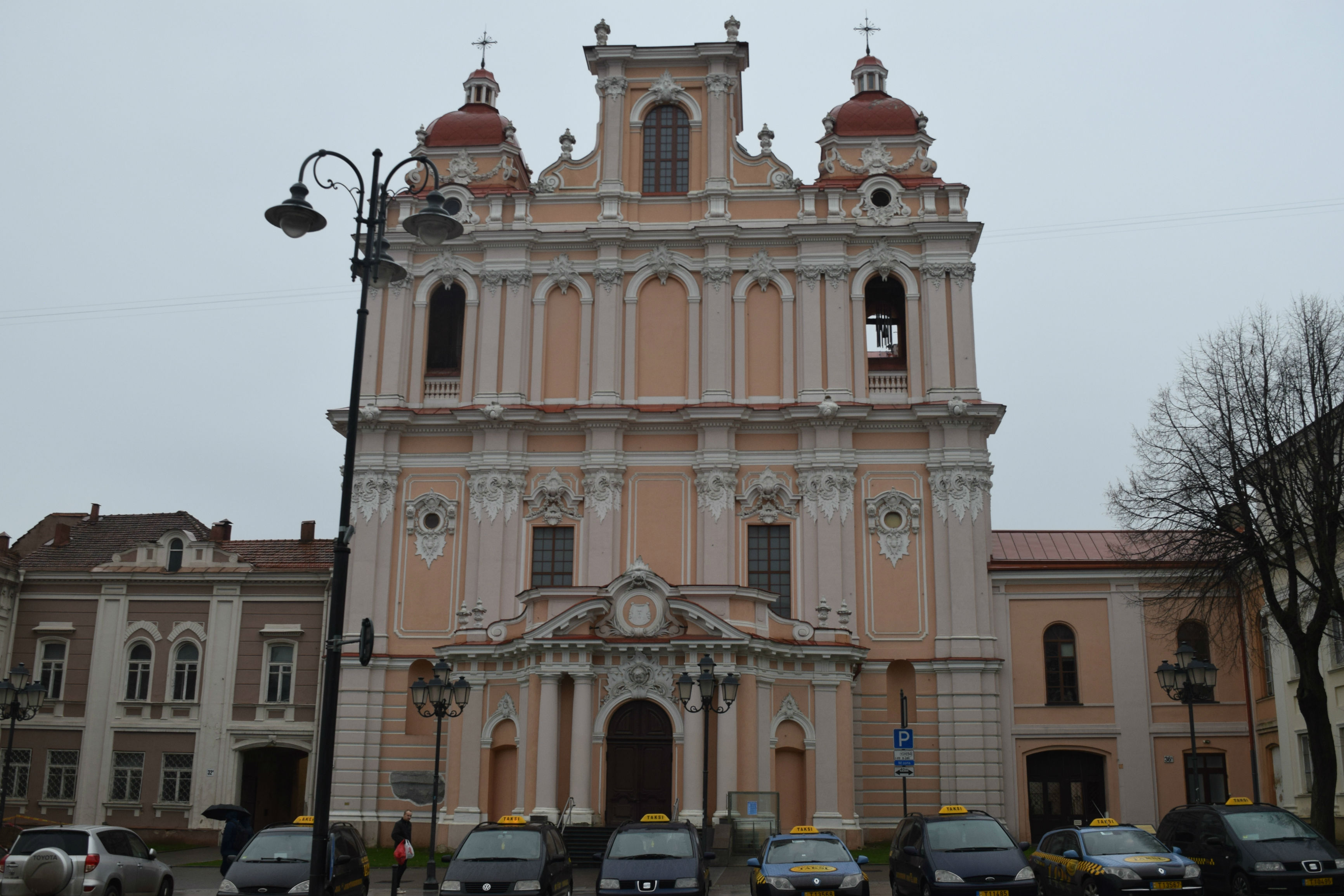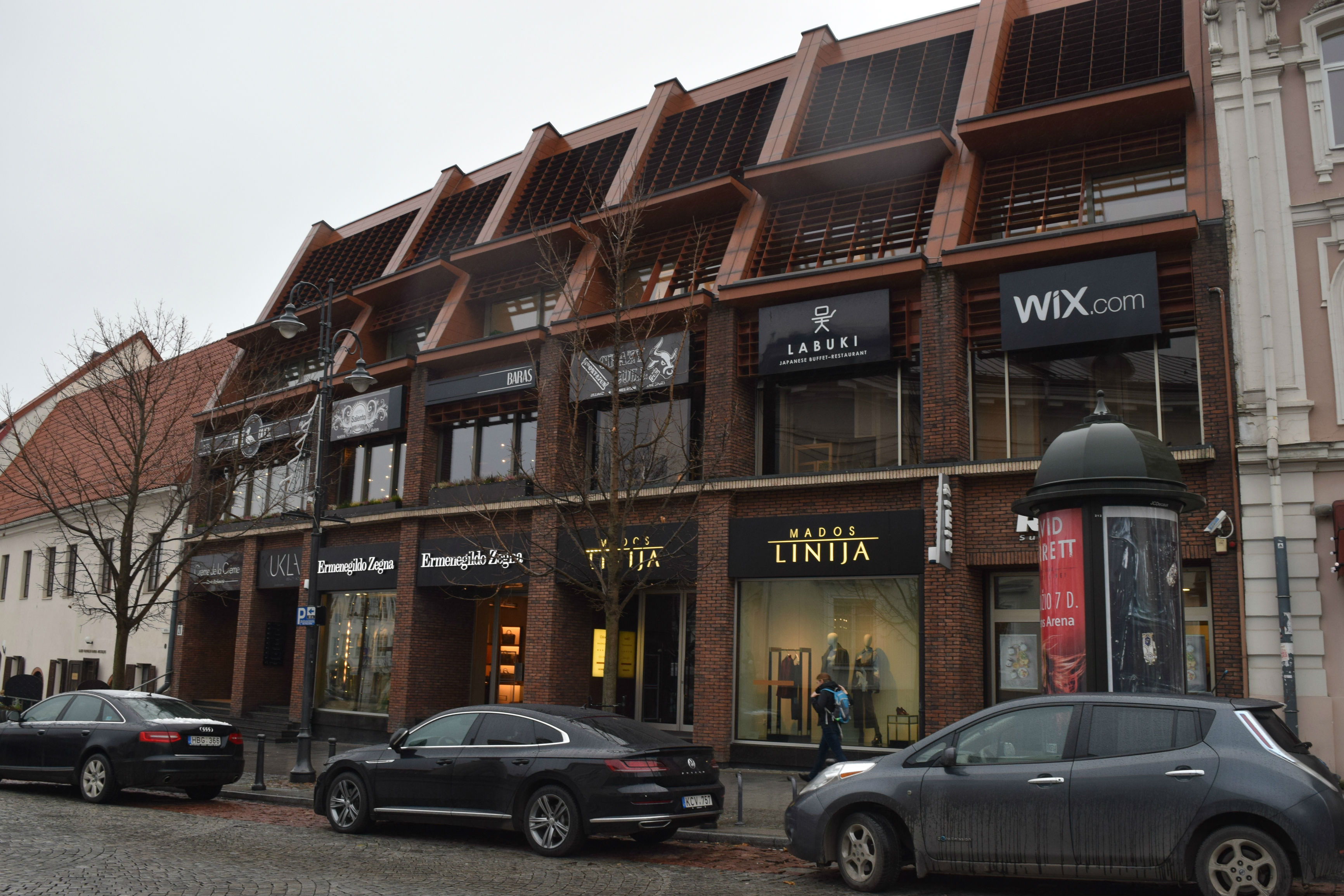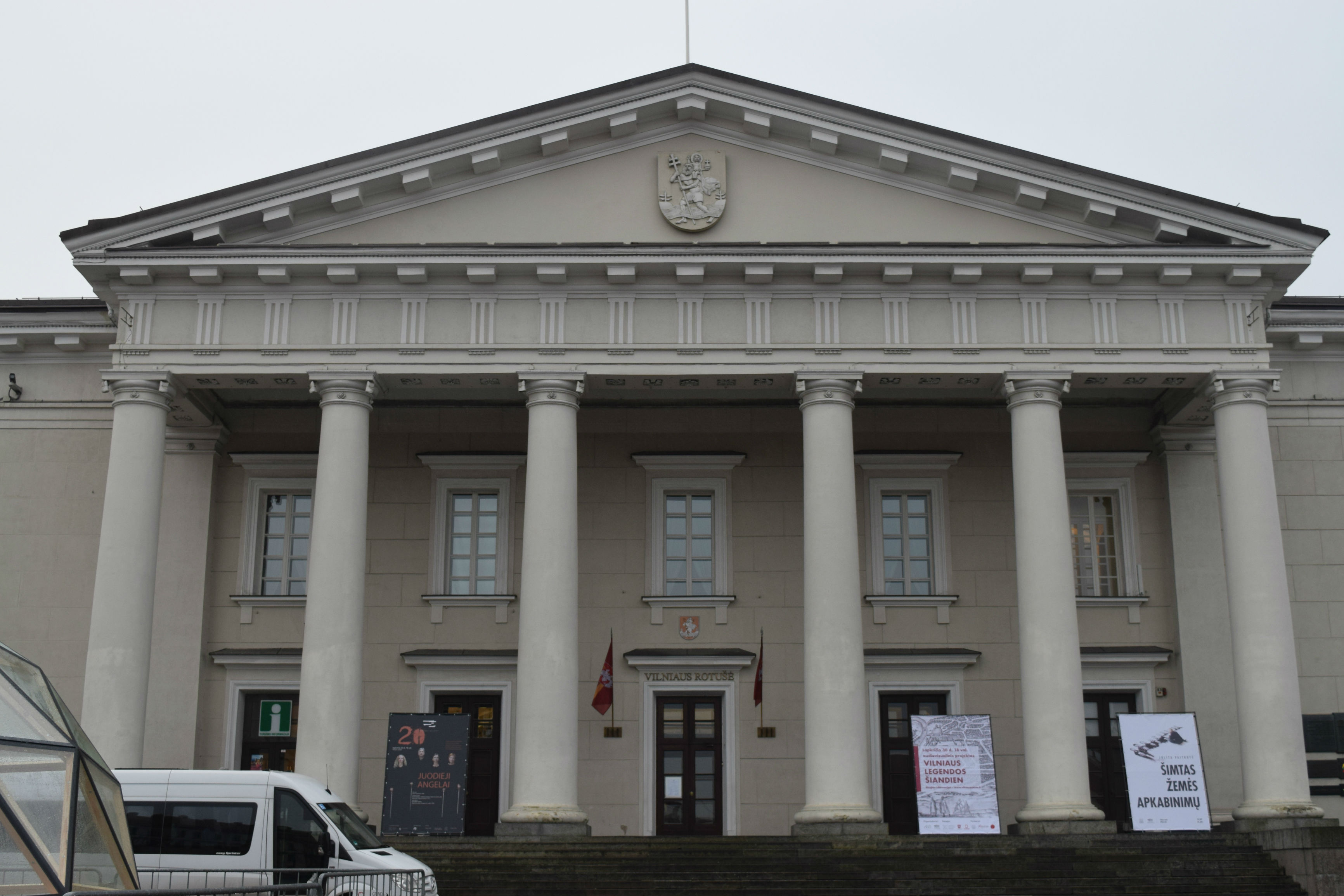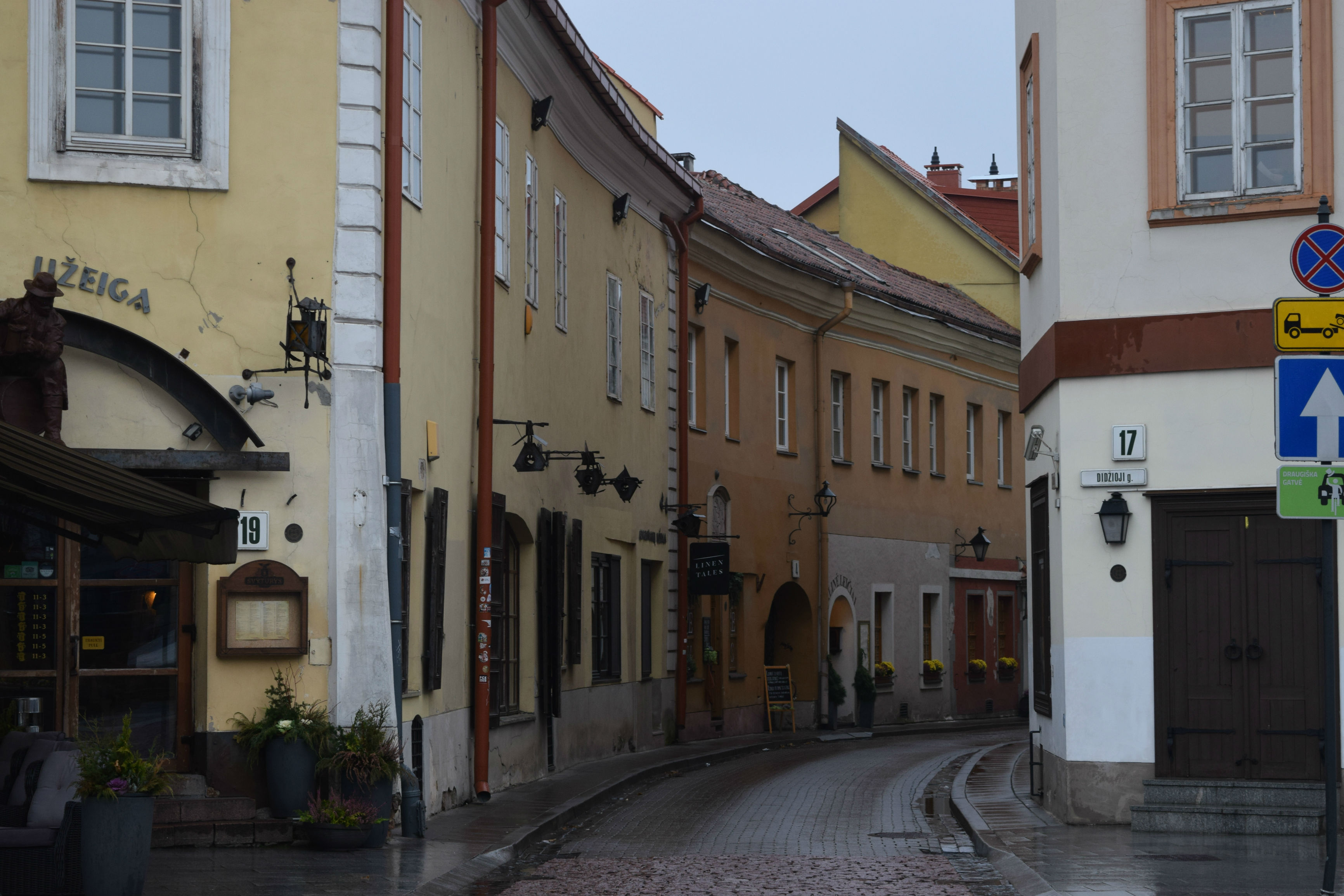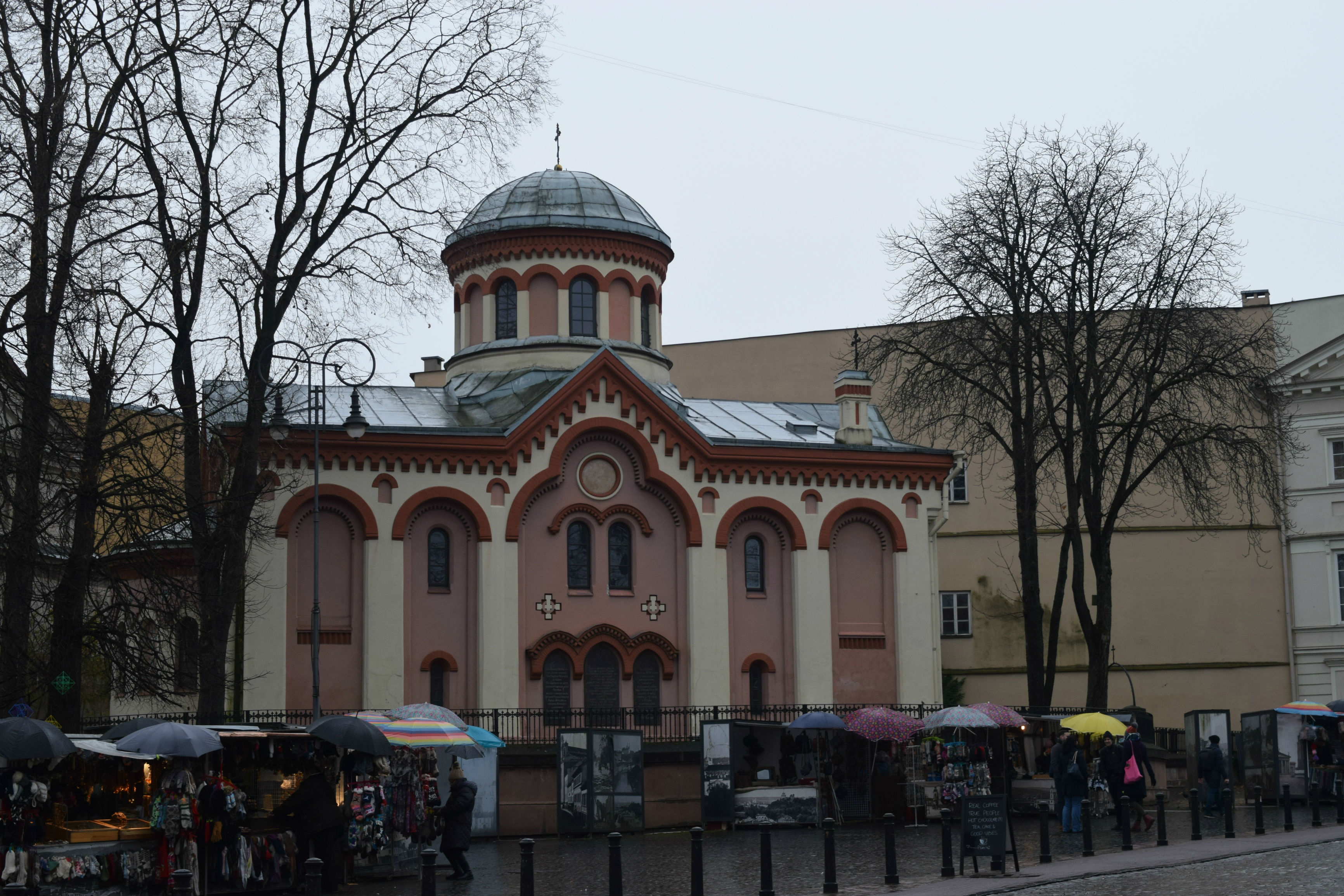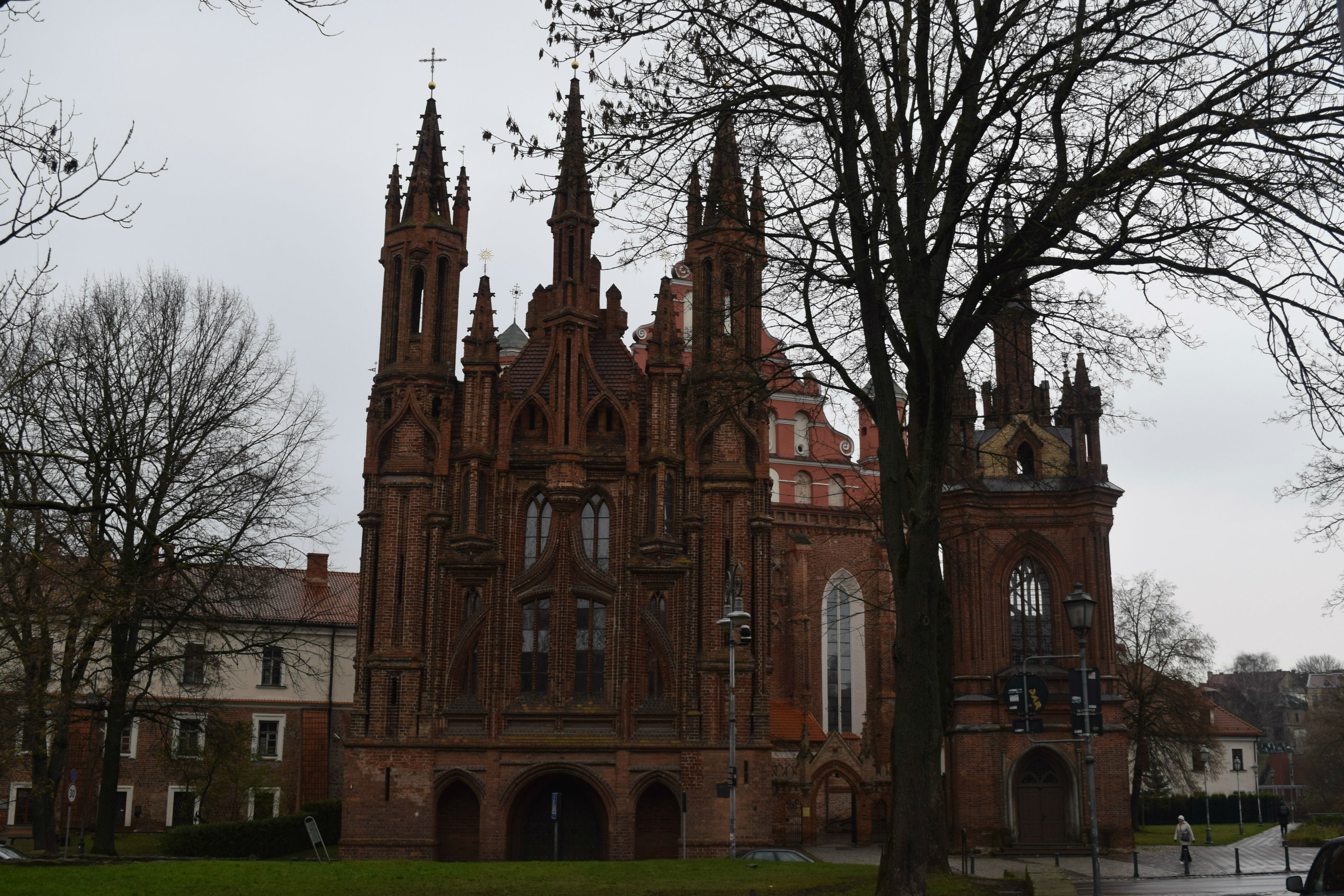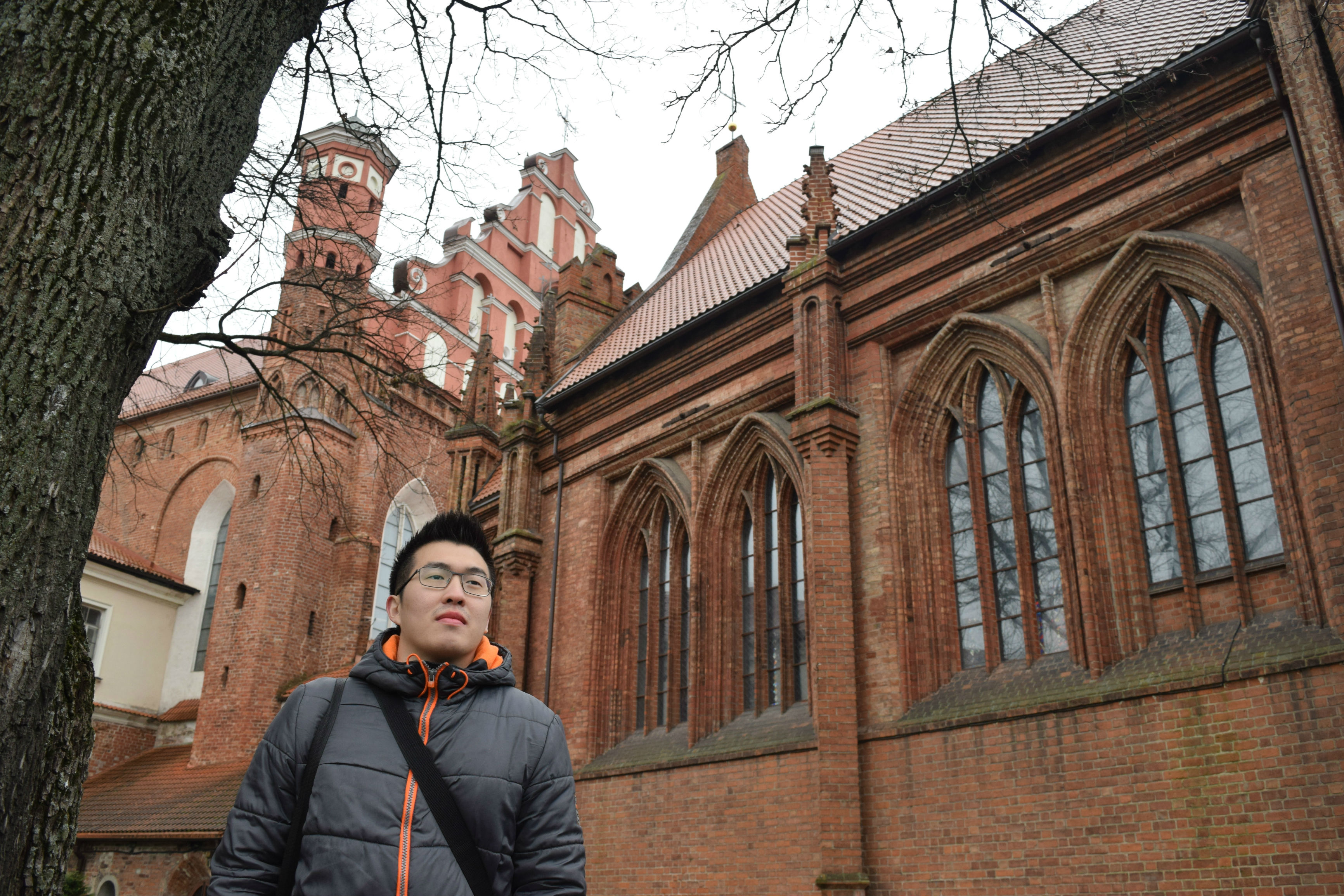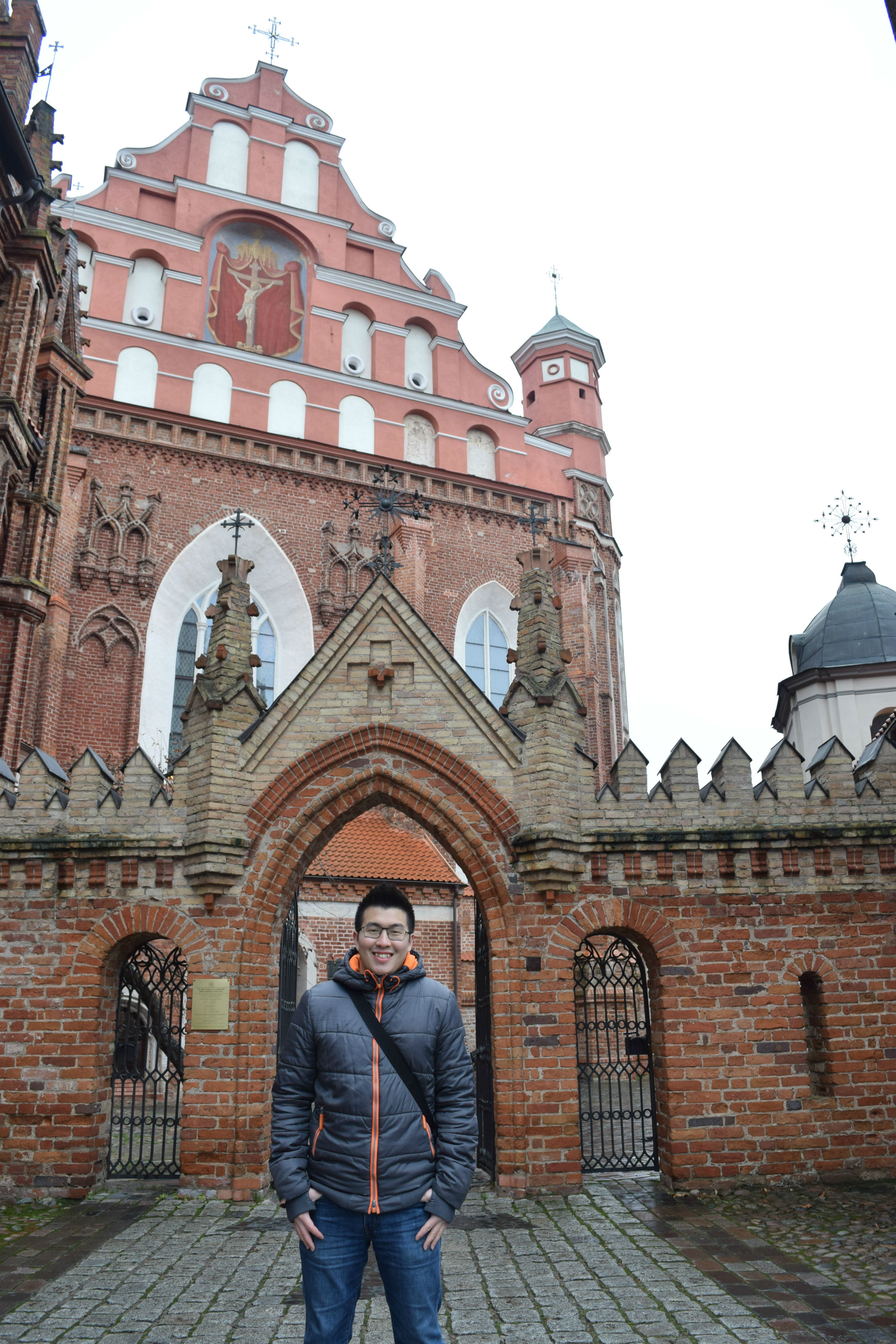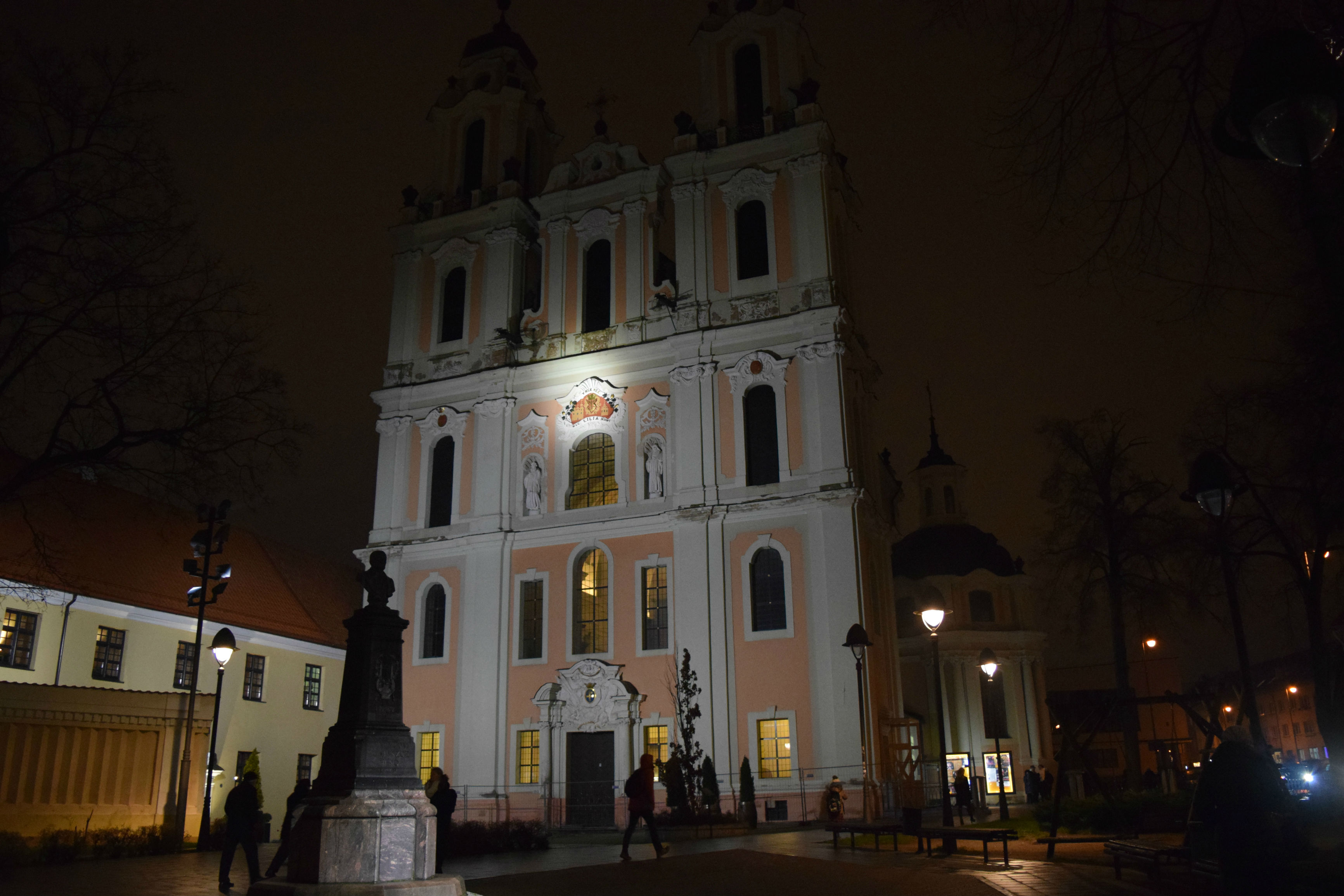 About 3 minutes away (by foot) from Halės Turgus Market is a door/gate (looks almost similar to a back entry) bring you into the old down of Vilnius.
It gives me a sense that the old town is relatively long in length but shorter in width and though it's old town is beautiful, I'd still prefer old towns over in Tallinn (Estonia) and Riga (Latvia). I may be bias but they were just my personal preference and liking!
Moving on, there are plenty of old historical churches and some operates on different hour and occasion as I have noticed some would visit these places at night as some were closed during day time.
Cathedral Square & Vilnius Cathedral
Lithuania were celebrating its Armed Forces Day in Vilnius on the 23th of November 2017, the day that I was there and its event was being held at the Cathedral Square. There were group of soldiers holding flags of different countries within the European Union (EU).
In December (closer to Christmas), you will find a Christmas Market being operated and they are located at the Cathedral Square. Unfortunately, I have not made it to experience its Christmas Market.
Just next to the square is the Vilnius Cathedral and its admissions are free. Otherwise, you could avoid the freezing cold winter by staying in as a shelter.
Gediminas Avenue (Gedimino Prospektas)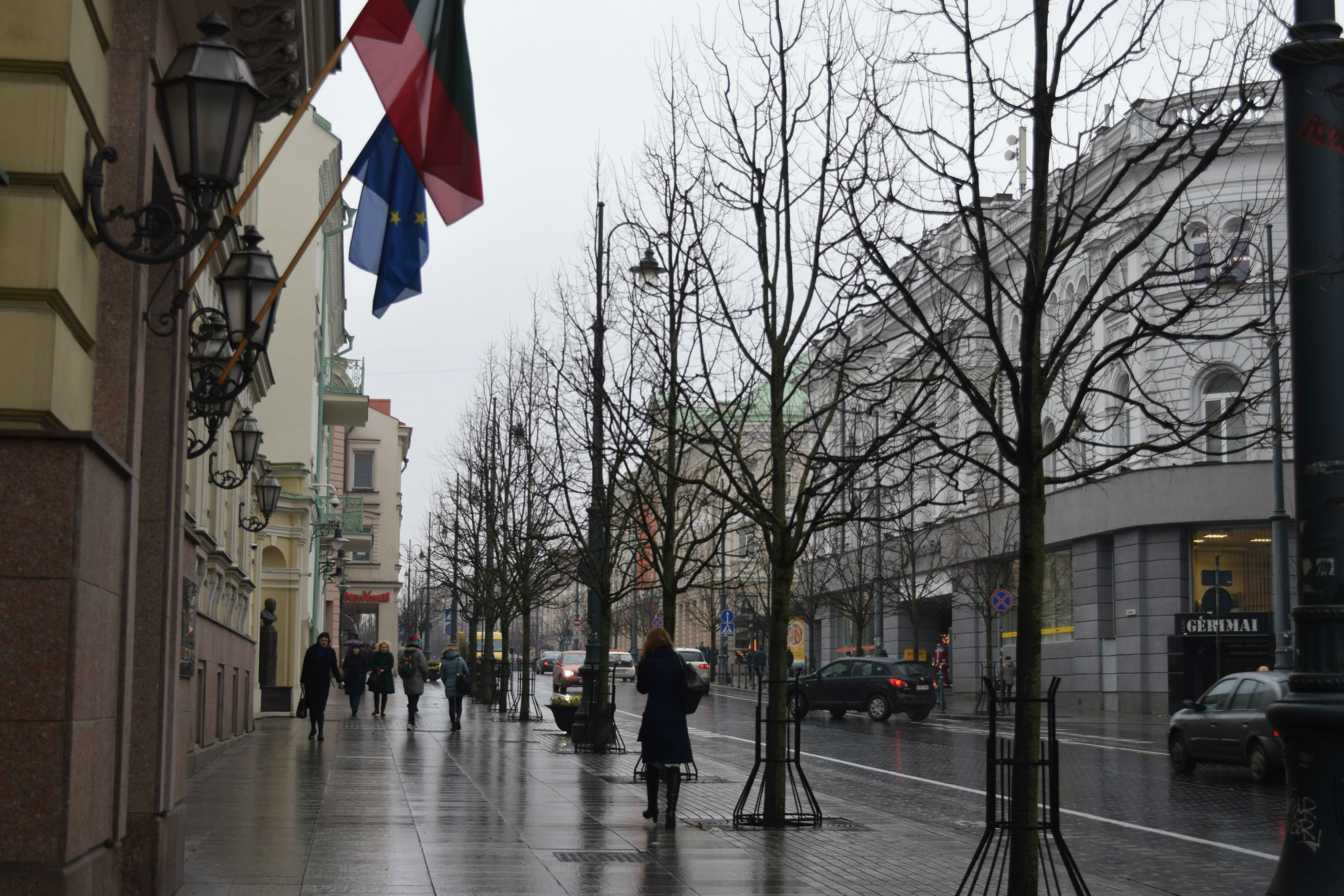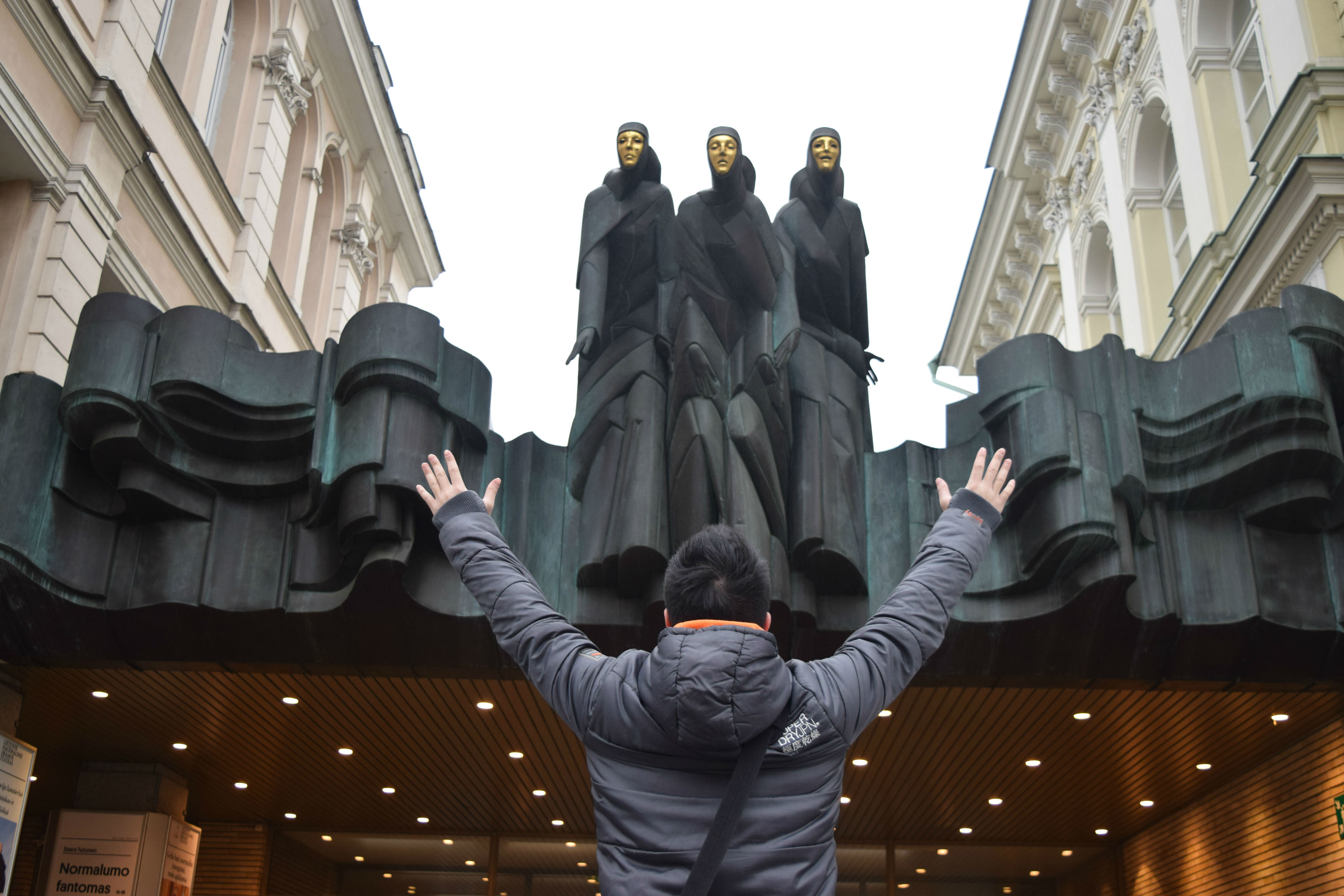 Every capital city would have its main street and Vilnius have got its Gediminas Avenue! At this place, you could find boutiques of various brands and cafes/bakeries too.
Arts in Vilnius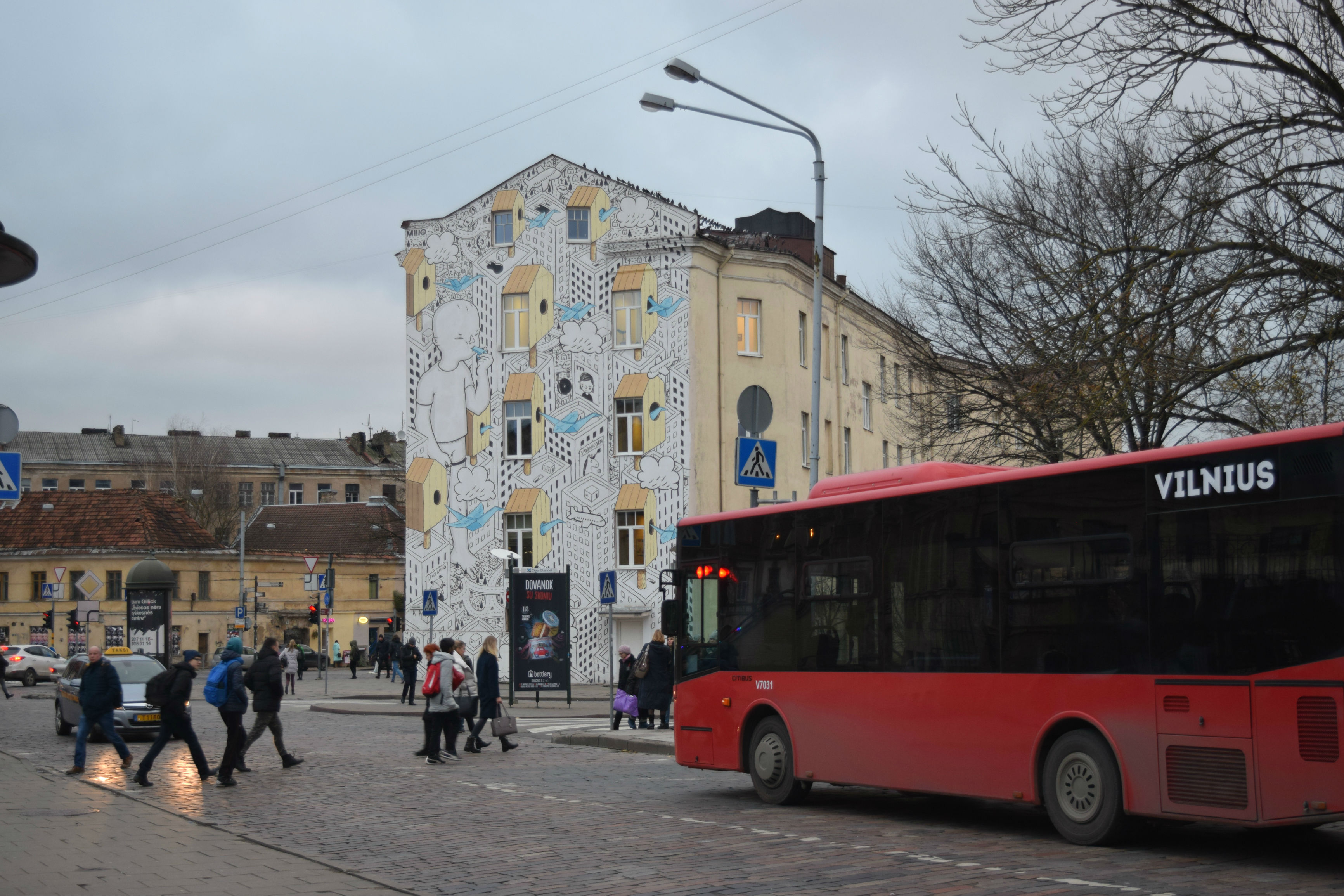 I find that Vilnius are creative in arts and you can find them at random spots/places!
---
OTHER OPTIONAL PLACES WORTH VISITING
Gediminas Castle Tower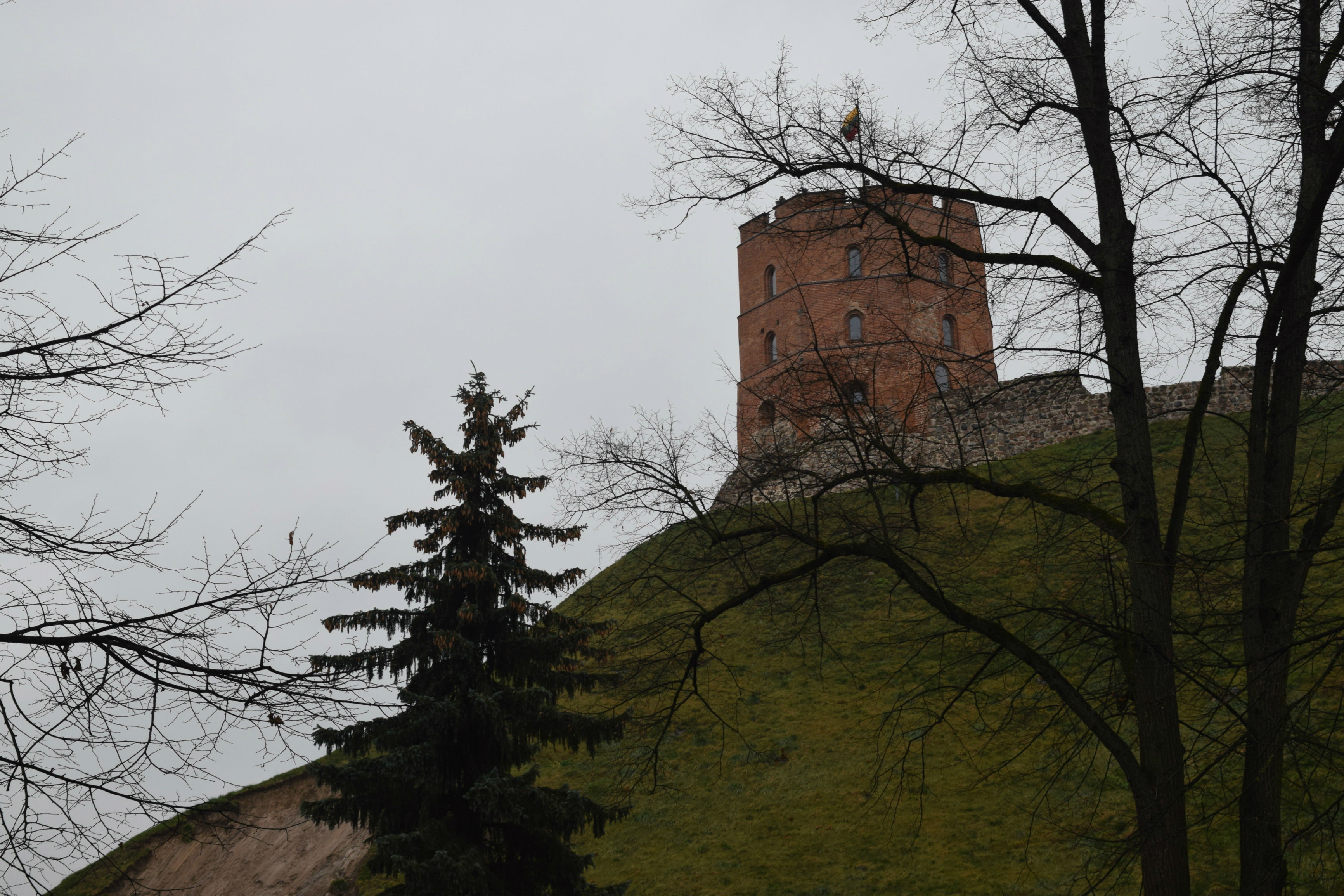 It was said that the Gediminas Castle Tower is the first place that it roses its Lithuanian flag after its restoration of its state back in year 1919.
Three Crosses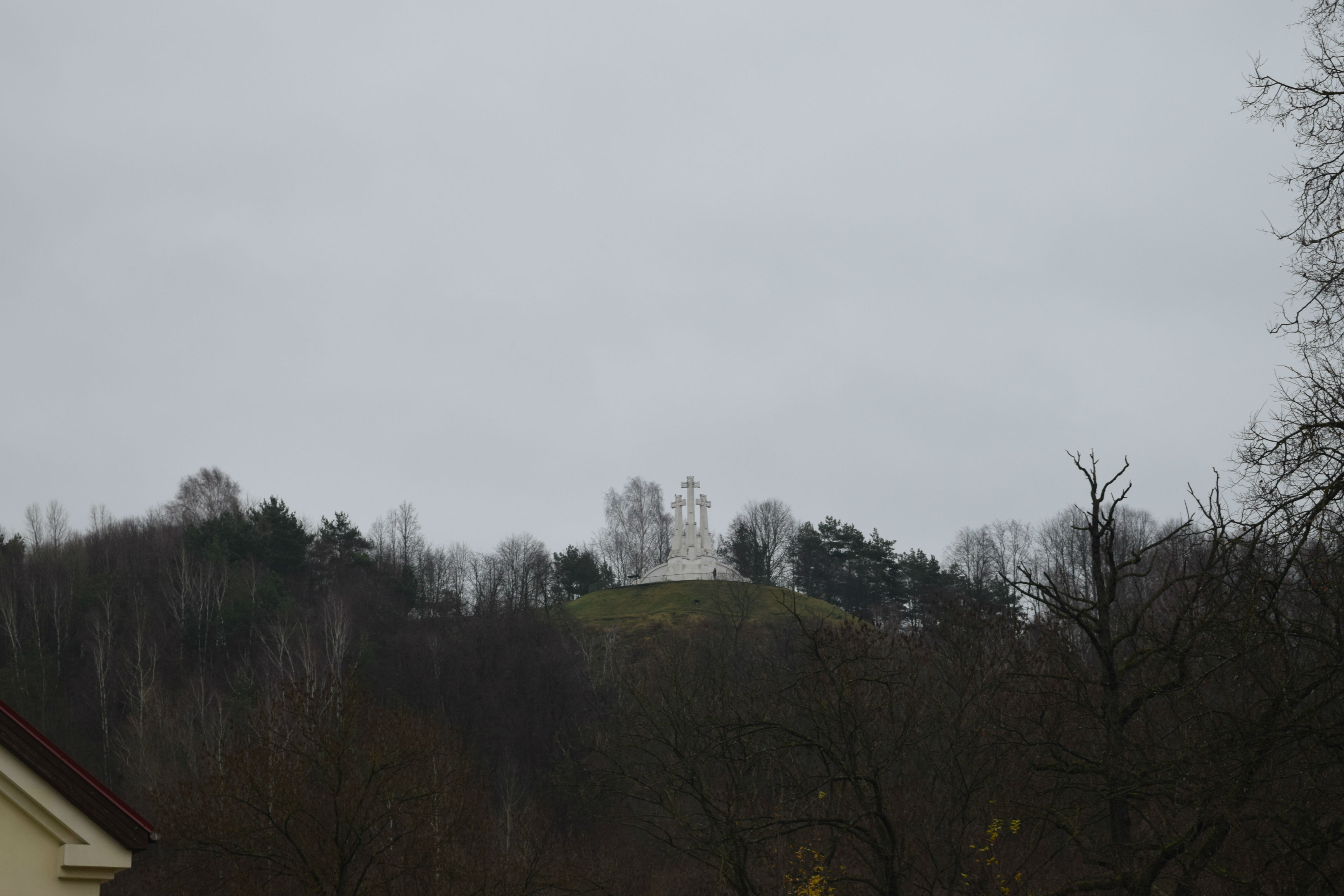 Close to the Vilnius Square is a glimpse of the Three Crosses. Due to the weather conditions, I have decided not to take the hike up to the Three Crosses and if you've got a good day to do this, take the hike!
---
FOOD AND DRINKS YOU'D LIKE TO TRY
Senoji Trobelė Restaurant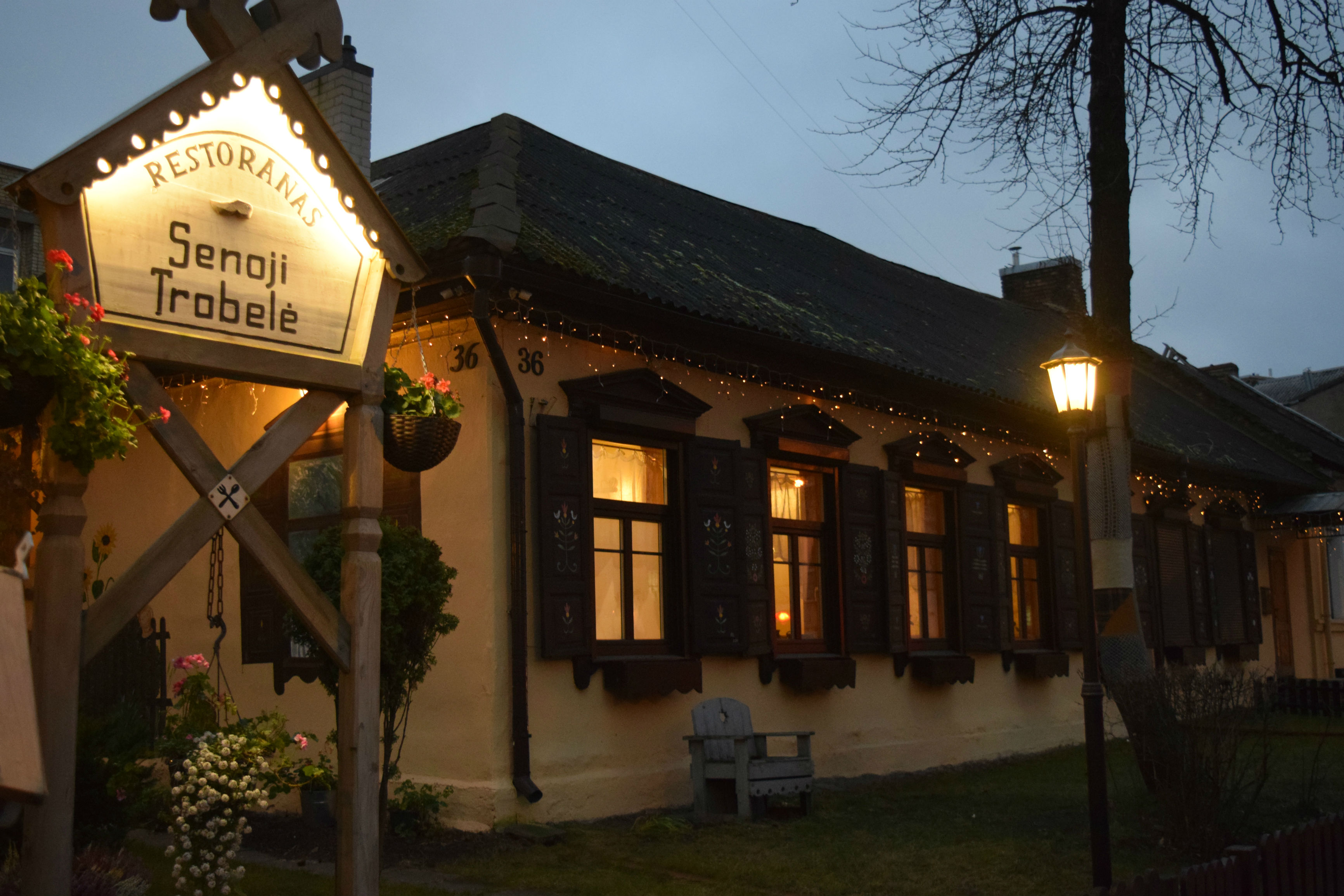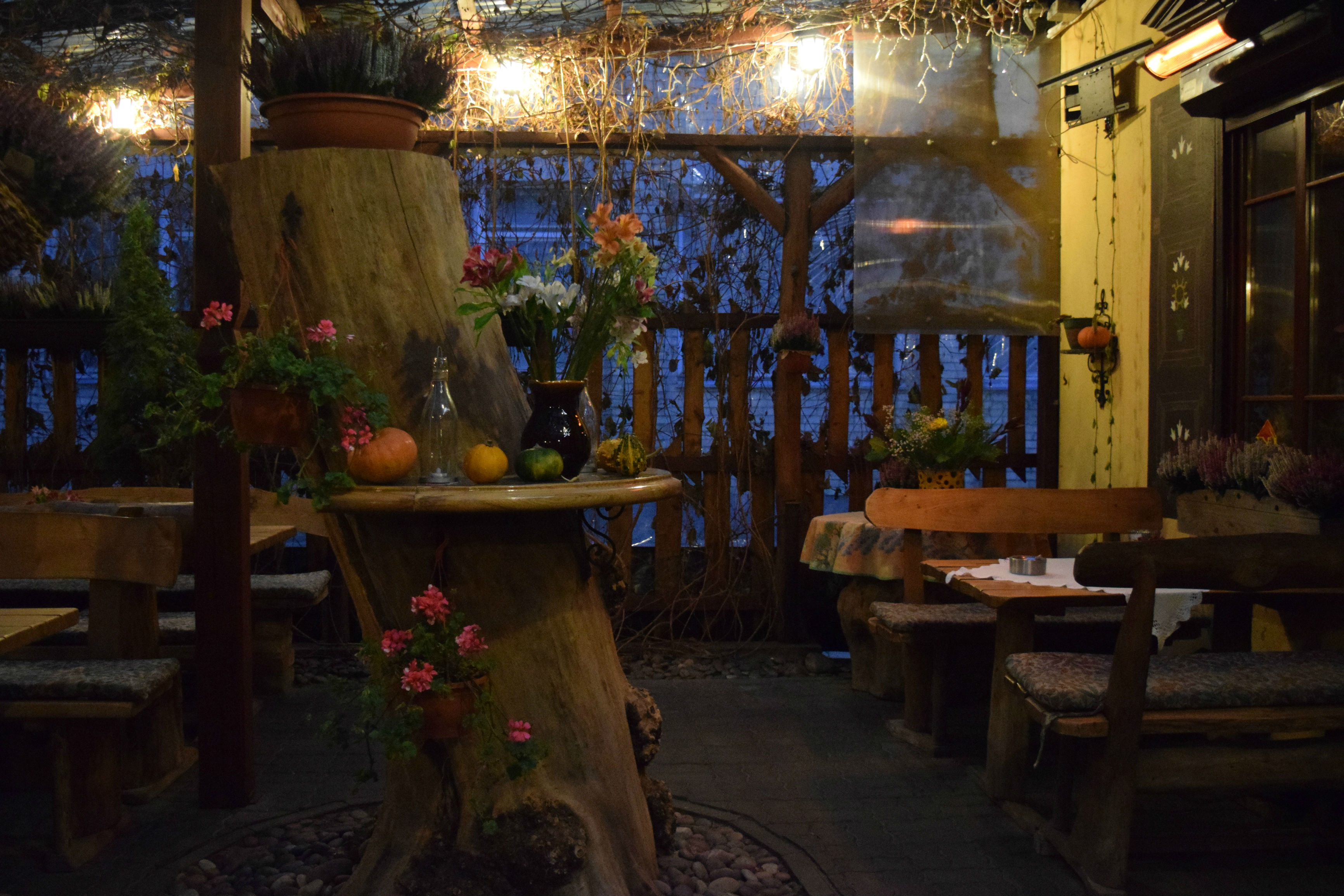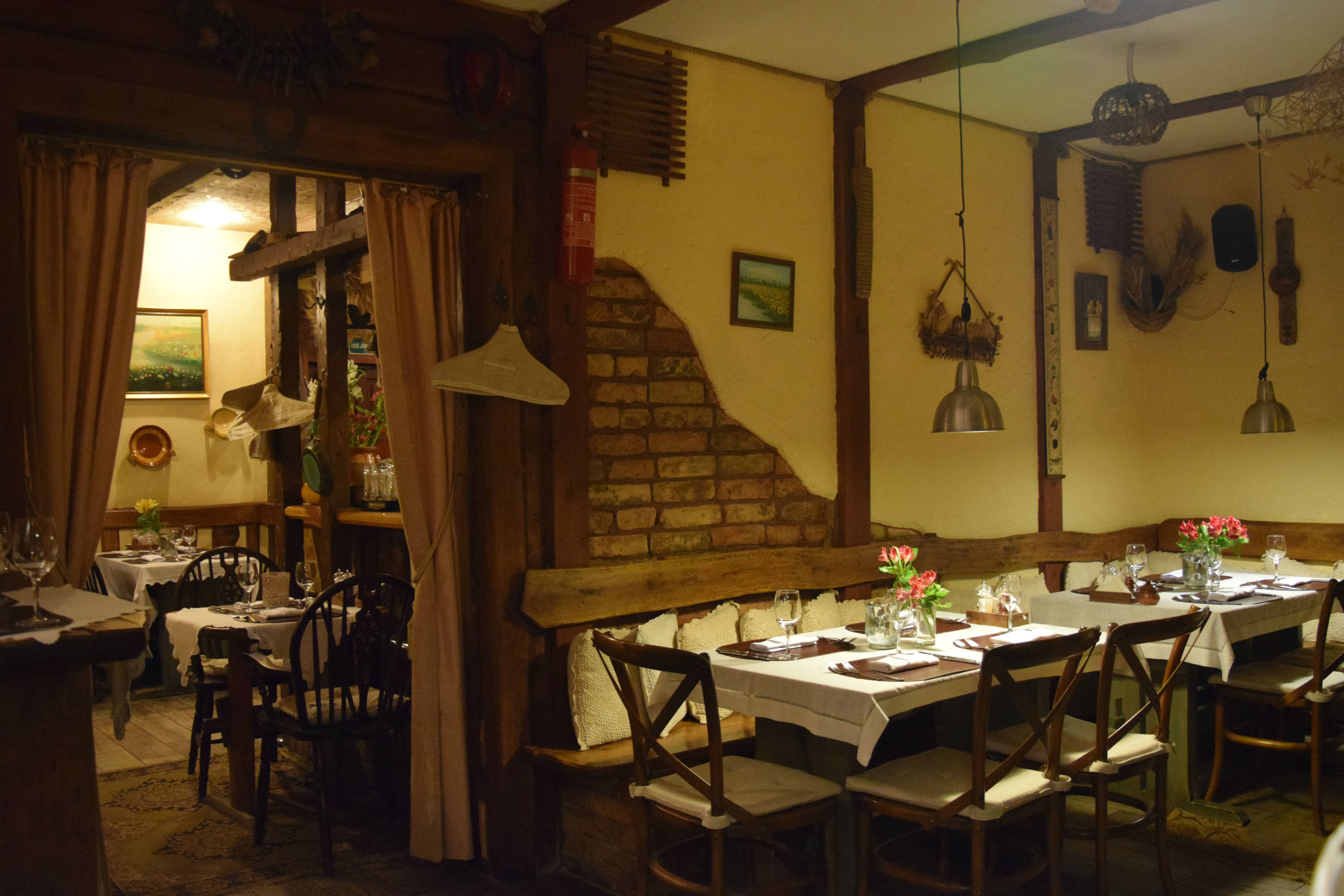 The food were outstanding; the servers were friendly and welcoming; the environment was small and cozy; and above all, they've made my day!
Getting to try the traditional Lithuanian potato dishes (particularly the traditional dumplings), they taste almost similar to "bak chang" or "zongzi" or what it described as traditional Chinese food made of glutinous rice. However, this was a new experience and after few bites, I started to like them very much and craving for them all day!
The dumplings are normally made from grated and riced potatoes stuffed with meat; while its Lithuanian local lagers were distinct as we had one lager (mixed with honey) and they tasted quite good.
The downside about this place was the location and you ought to take a bus if its too far. Nevertheless, it was totally worth it and I'd be back!
You may visit Senoji Trobele – Website for more information.
Pinavija Cafe & Bakery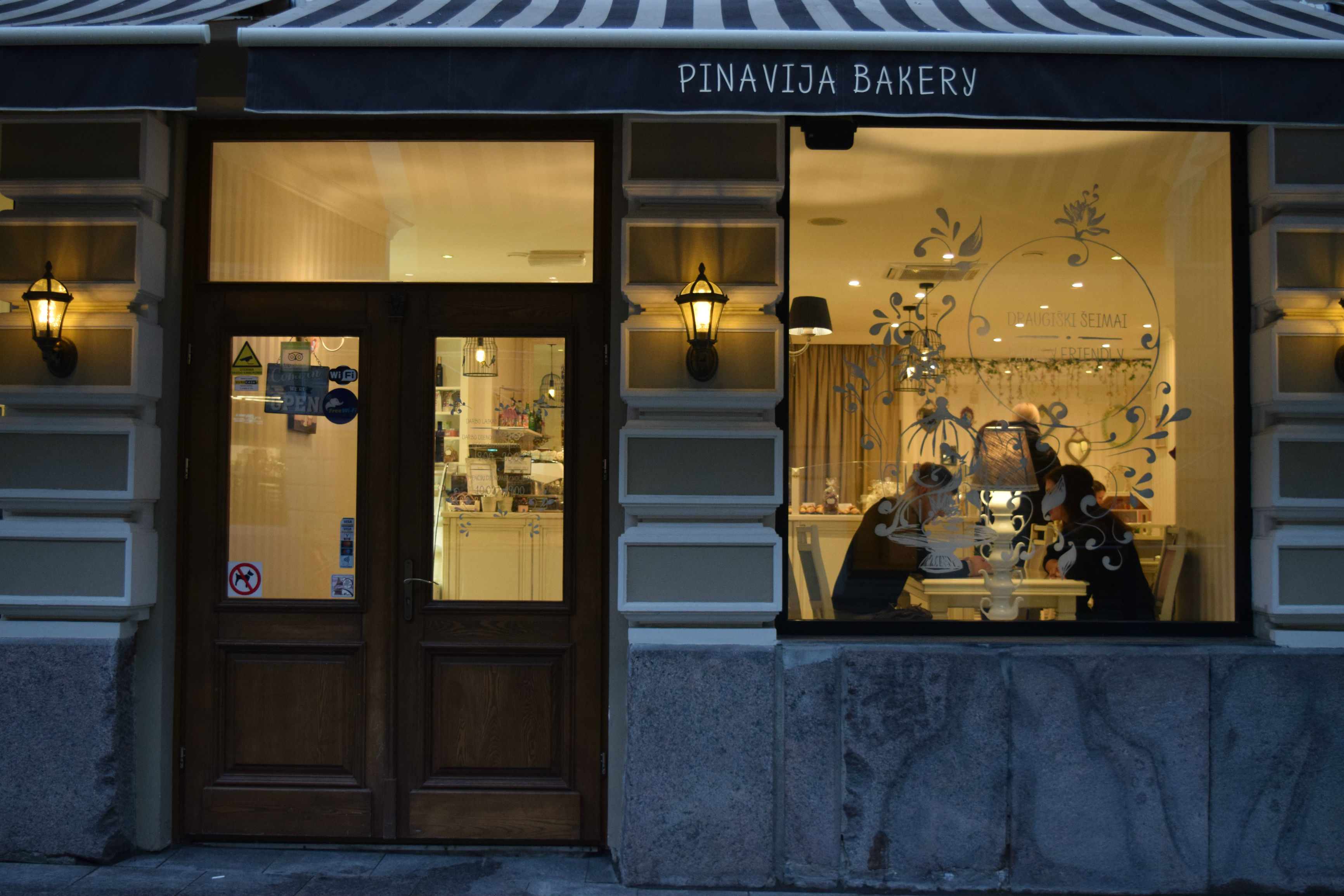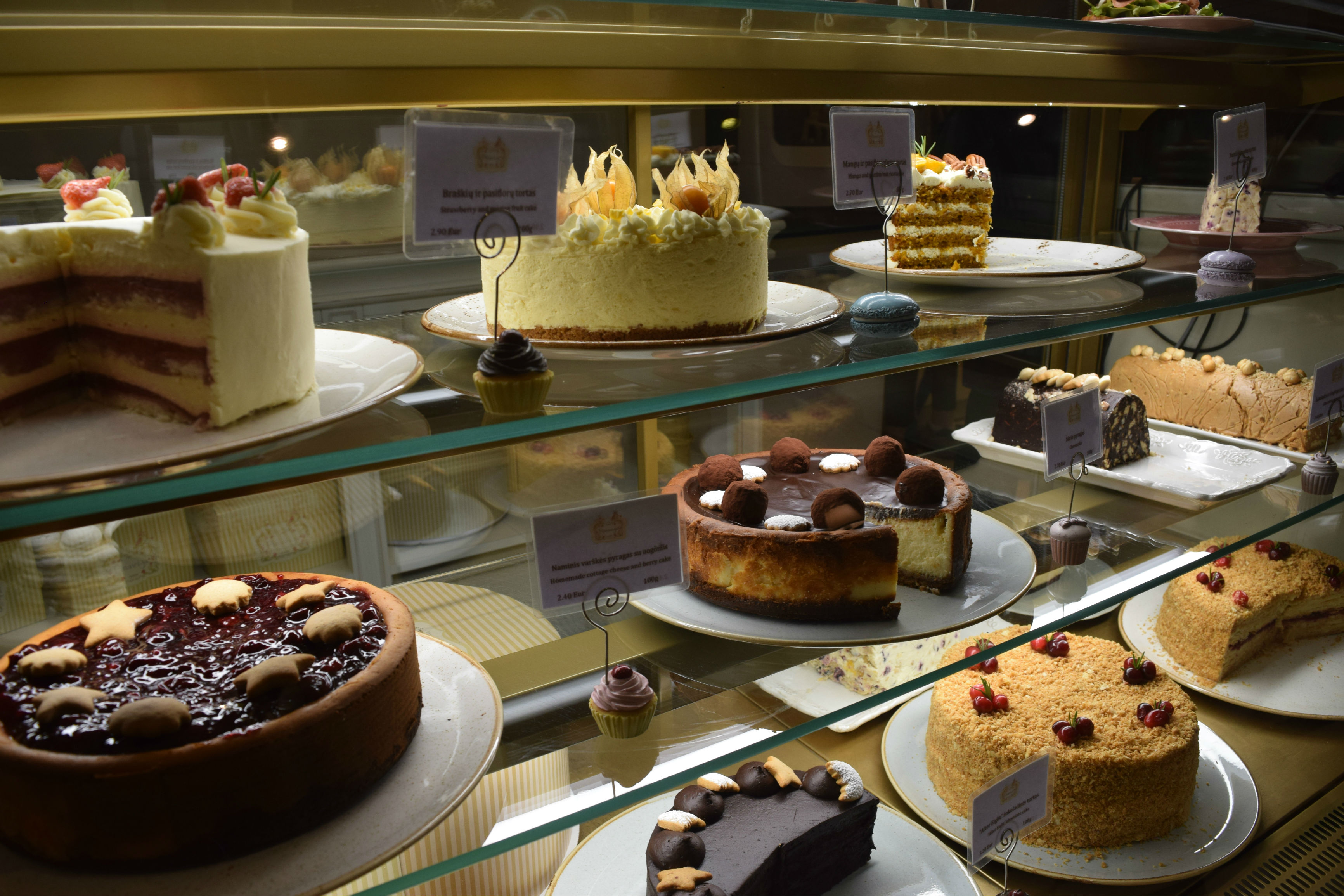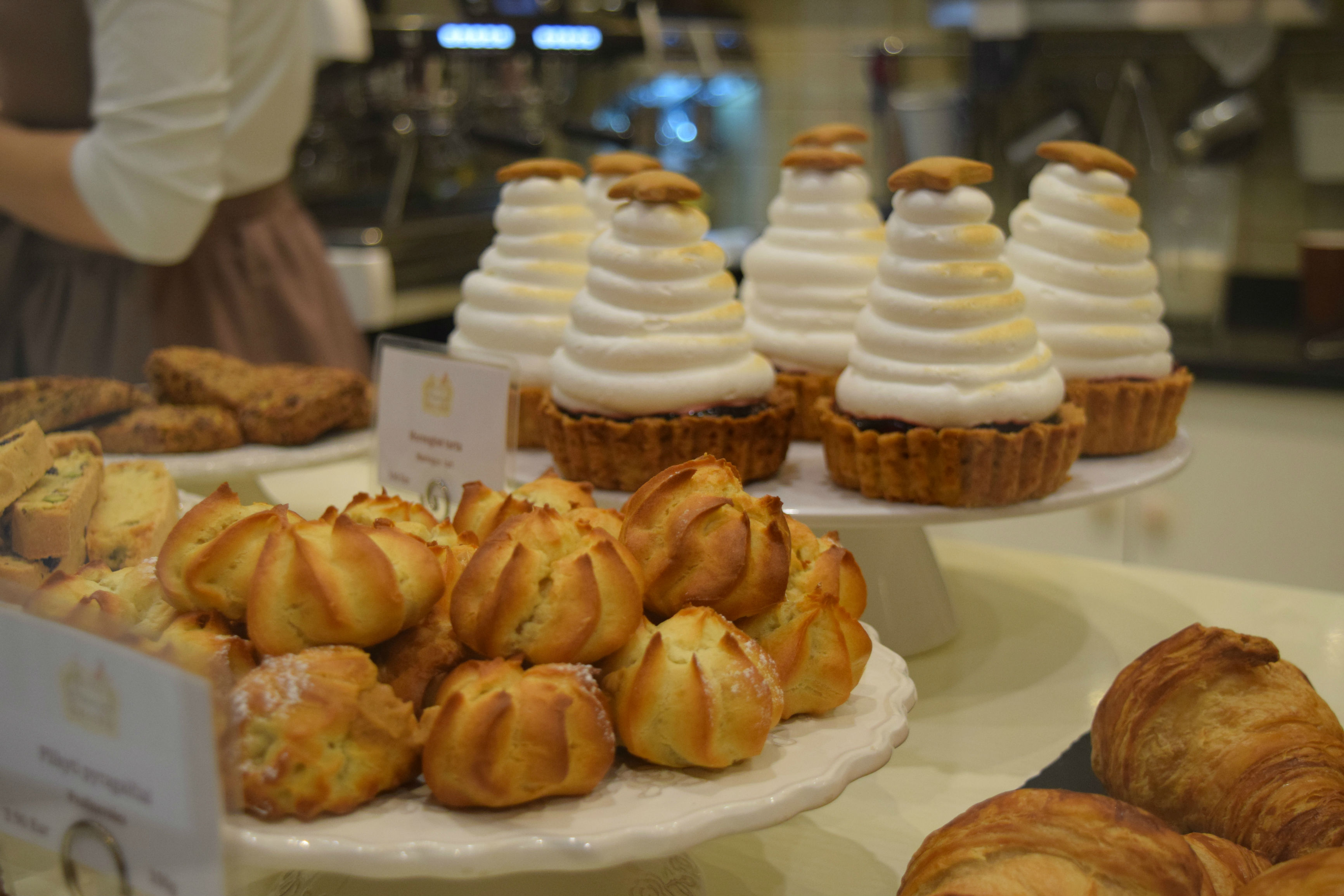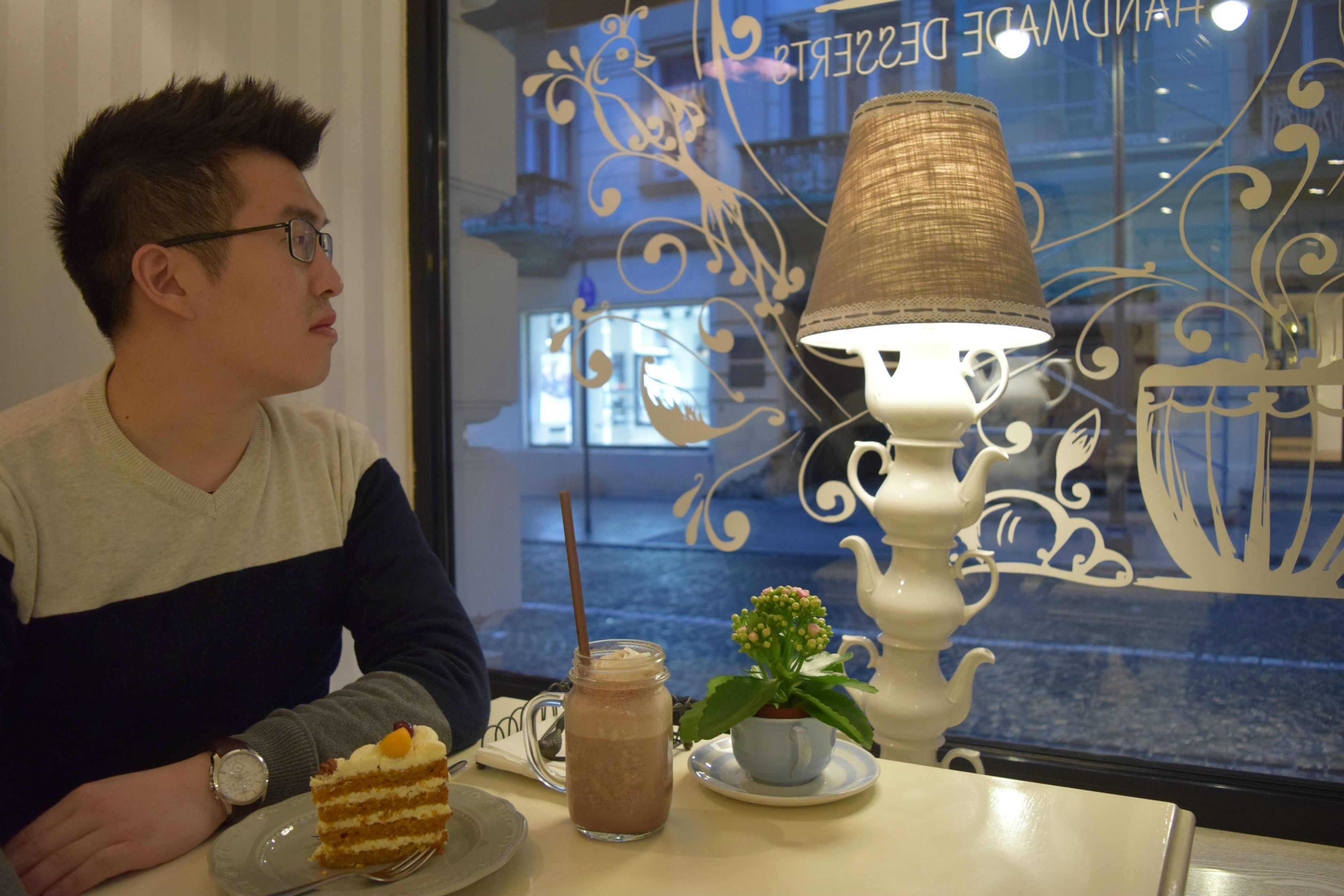 We have came across this hidden gem, located really close to Gediminas Avenue while its decors were outstanding, giving you a mixture thought of home and garden. Furthermore, the cakes were looking outstanding and they tasted so good that I wanted to go back!
Thumbs up for this and if you are lucky, get the table just next to the window (like the one I had) which gives you a better picture!
You may visit Pinavija Cafe & Bakery – Website for more information and its operating hours.
Vero Cafe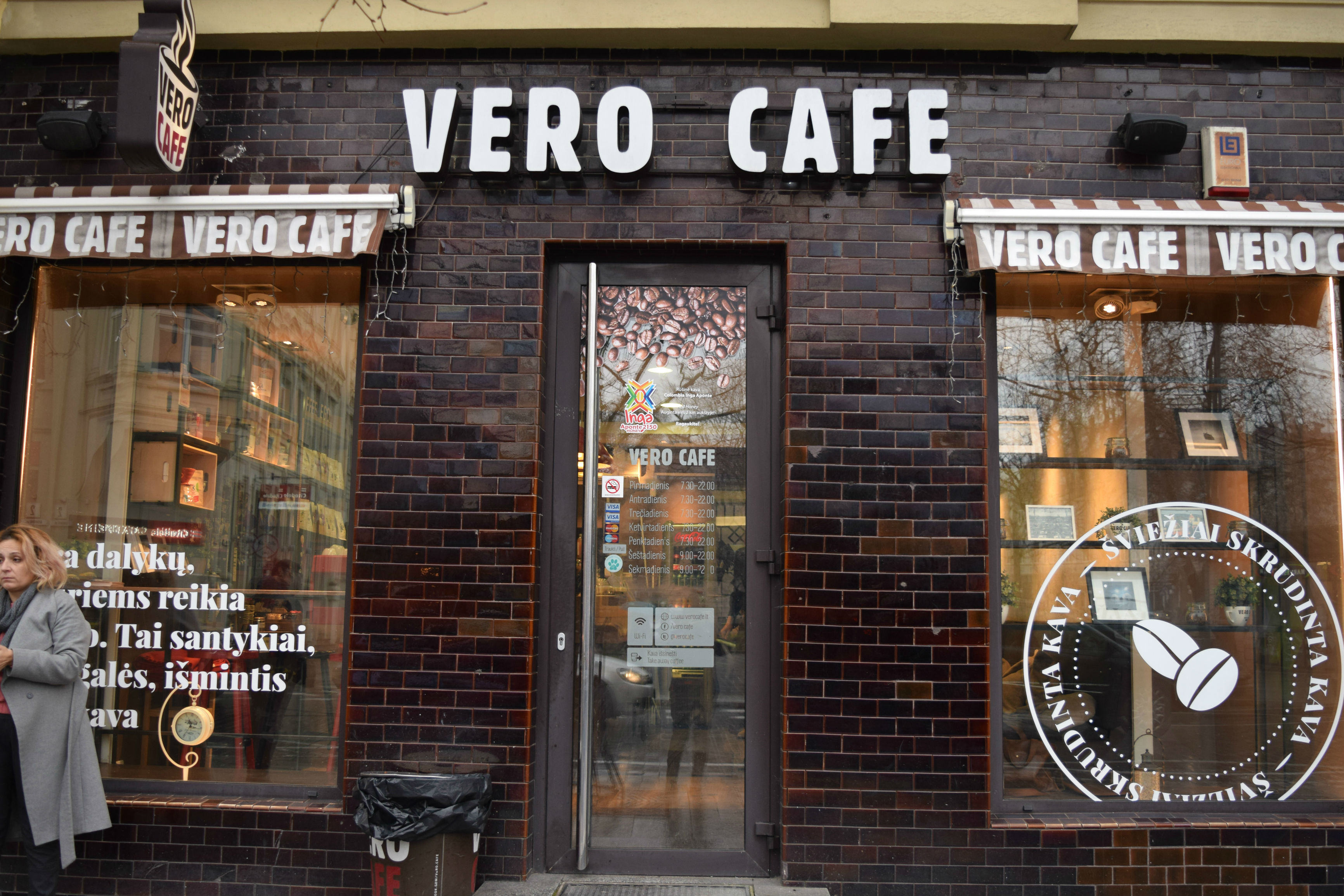 Vero Cafe is first operated in year 2007 in Kaunas, a city in Lithuania. In Vilnius, you may find them in Gediminas Avenue, being the main street where you can find many other cafes as well.
The bites and drinks were nice though isn't perfect. The cinnamon cake (Kanele) however, is a little bit more sweeter than expected.
You may visit Vero Cafe – Website for more information.
Forto Dvaras Restaurant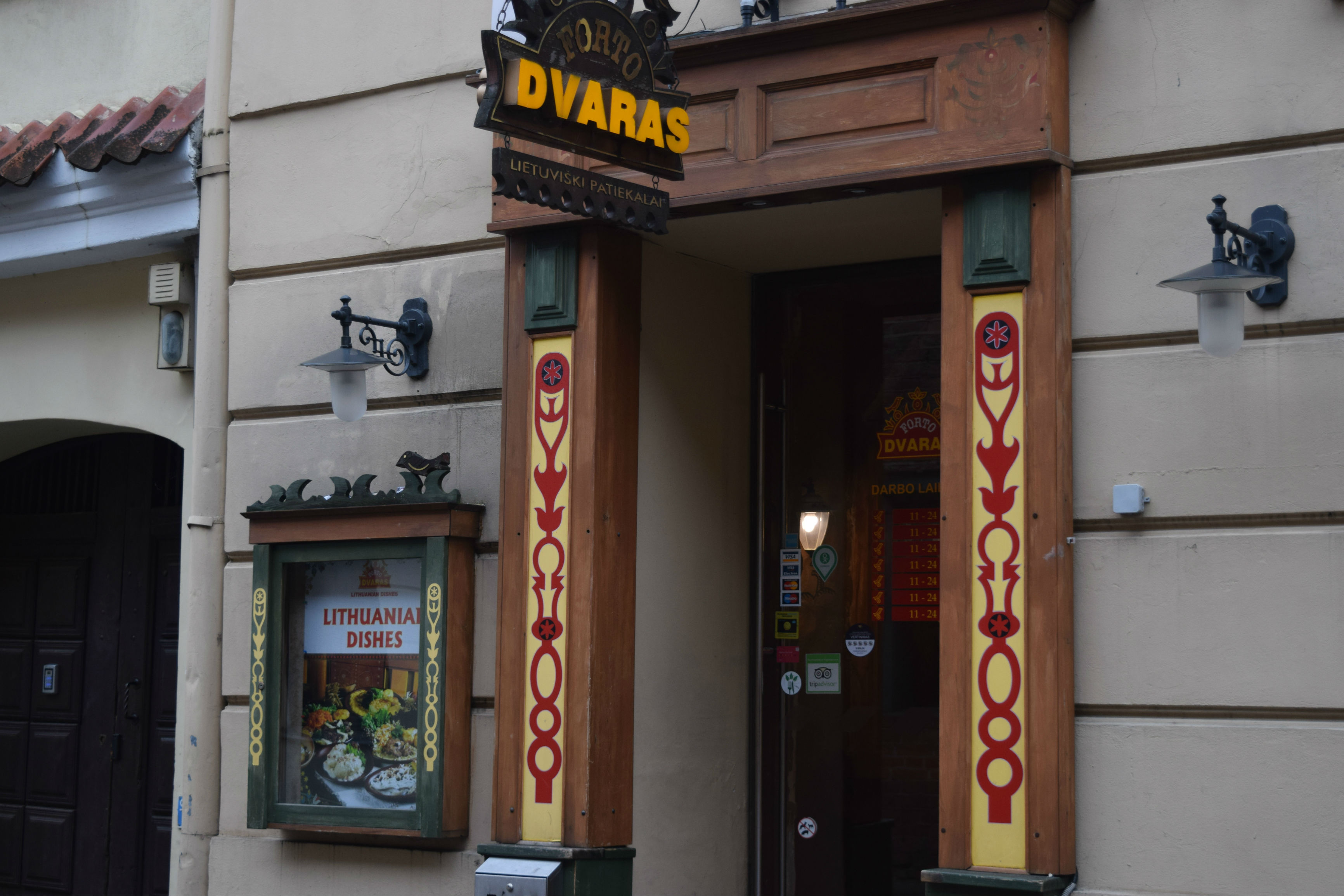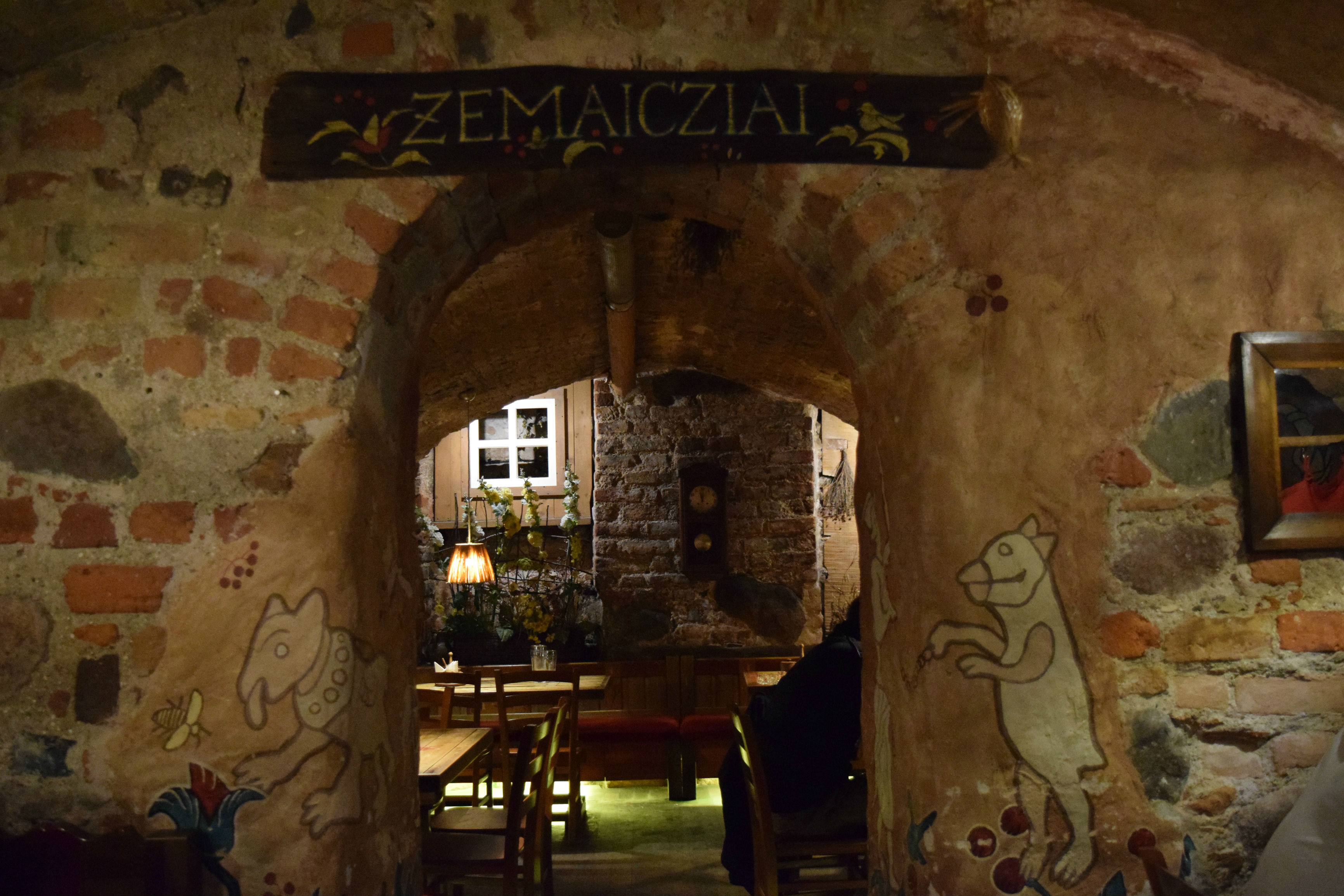 This restaurant was well recommended and its food were great but I would still think that the food at Senoji Trobelė Restaurant tasted better.
Nevertheless, Forto Dvaras restaurant have got an underground environment and servers were friendly. Furthermore, this restaurant is located along Old Town Vilnius and you can't miss this place!
You may visit Forto Dvaras – Website for more information.
Plus Plus Plus Gastrobaras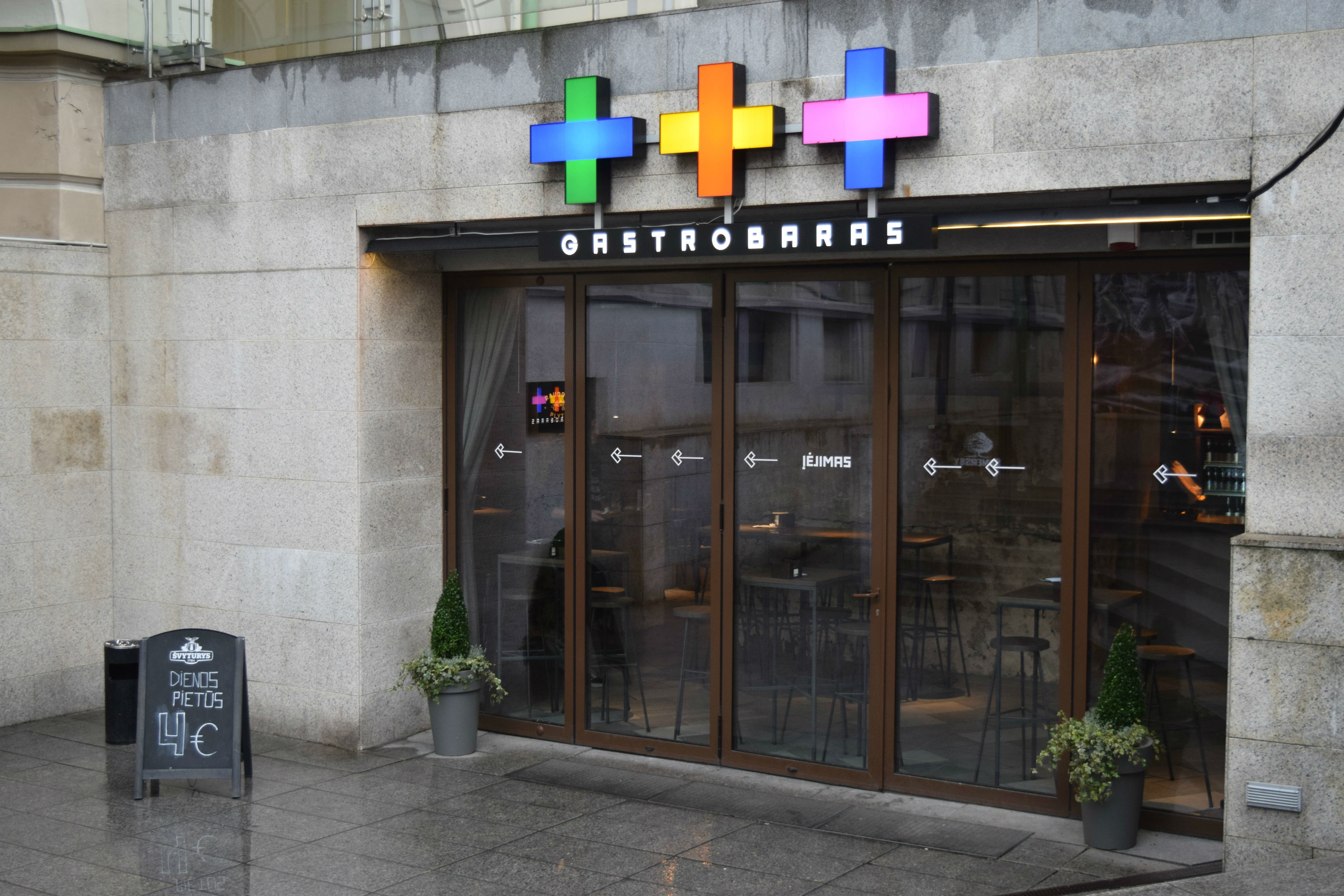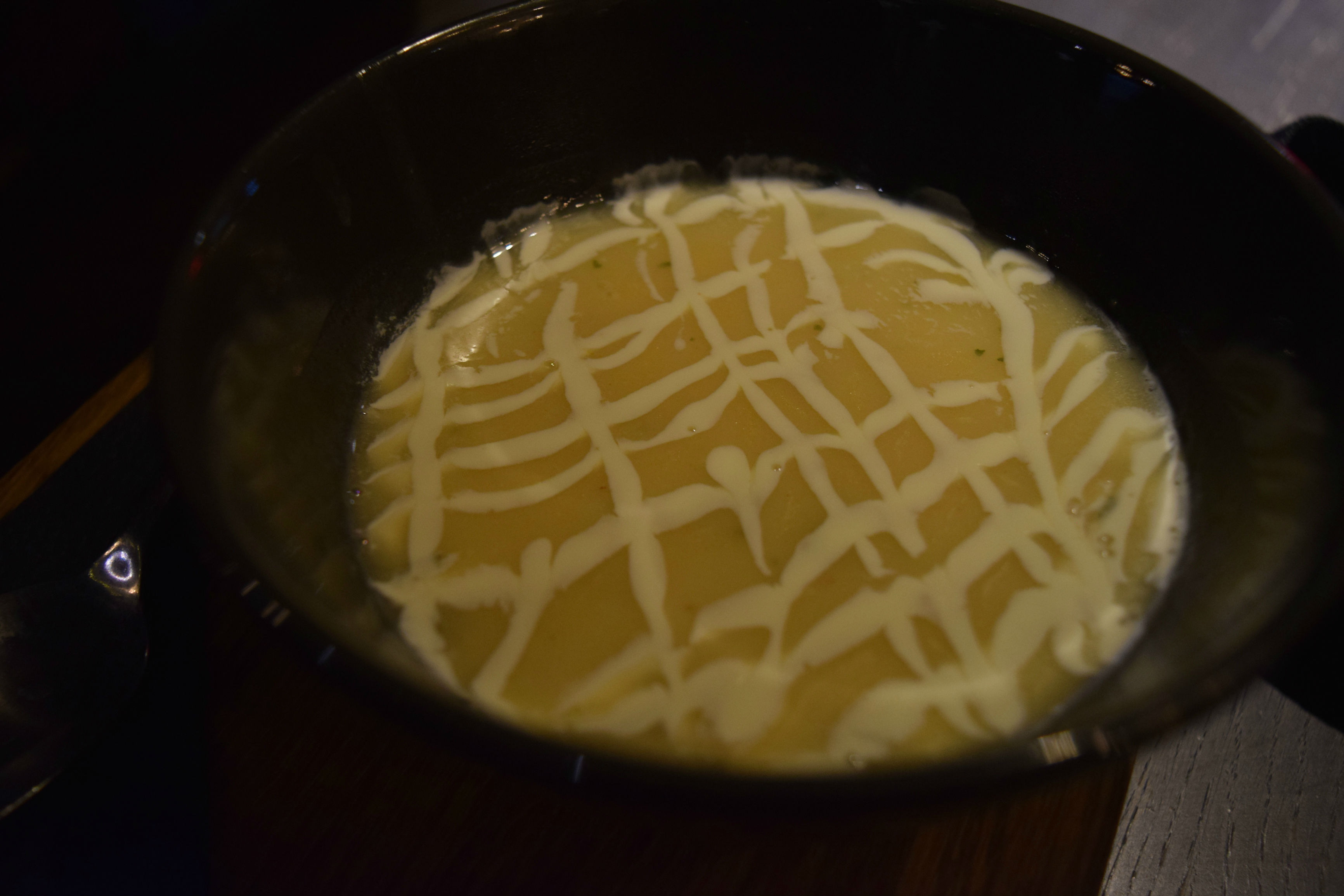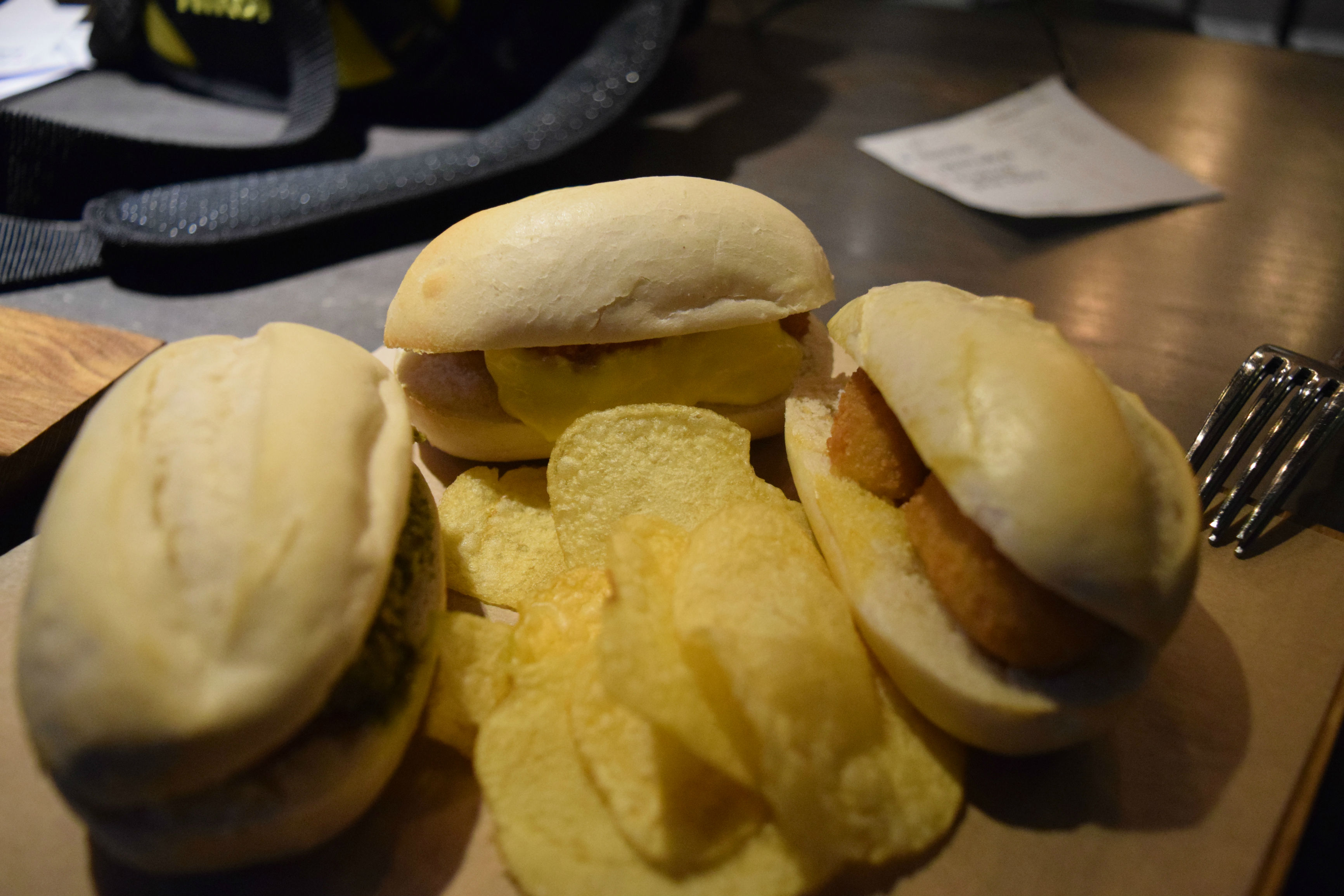 This restaurant or what I described it as a mini bar, is recommended by a waitress I talked to at Senoji Trobelė Restaurant and hence, I gave it a try!
The portions are relatively small in size and they have got variety of flavours to be choosen from its menu. I have ordered my set meal for EUR4.00 which includes a bowl of soup as well.
Taste wise, just average but love to try the beers for next round! You may visit Plusplusplus – Website for more information.
---
RECOMMENDED MEANS OF TRANSPORTATION
By Foot
You may go around in Vilnius by foot, even in the Old Town and there are limited public transports available within the gates of its Old Town. If you are heading up north direction, you may find public transports when you are closer to Gediminas Avenue.
By Train
The train station is technically located about 10 – 15 minutes away from its entrance into the Old Town Vilnius but they can be a good option if you are taking the train domestically within Vilnius or even to Vilnius Airport! This is how Vilnius train station looks like: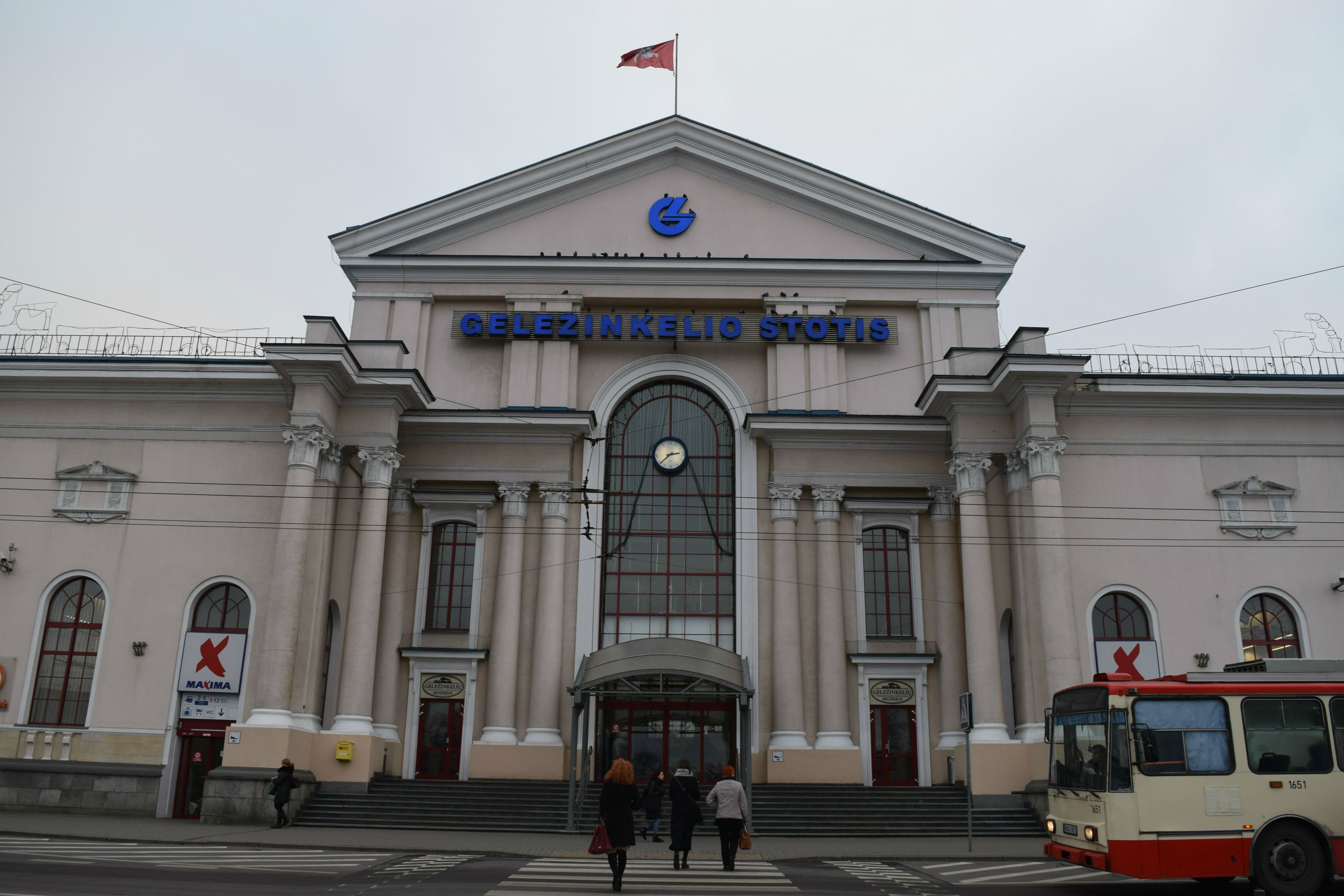 By Bus
If you don't already know, the attractive Vilnius is somehow long in length and walking from one point to another point (north to south where train station is located) may be tiring and therefore, taking the bus may help!
---
TYPICAL COSTS AND MONEY SAVING TIPS
Hostel Prices
Shared dorm rooms: Starts at SGD20 per pax/night, but SGD25 is average.
I have no experience hosteling in Vilnius and based on estimated prices, I may choose hotels over hostels.
Hotel Prices
Hotel rooms: Starts about EUR40 per night but a room at a 3-star hotel could possibly be about EUR60 – EUR80 at average per night for 2 persons.
Food & Drinks
Typical restaurant: An average meal could cost about EUR4 – EUR7; and
Good restaurant: Could start as high as EUR9 – EUR13 for an average meal.
Transportation
Coaches (Lux Express Company): You may take the coach (Lux Express) from Vilnius to Riga; and vice versa from EUR5 per adult (one-way) while average costs about EUR16 per adult (one-way). The journey however, takes about 4 hours 10 minutes ride. You may visit Lux Express Coach – Website for more information and bookings. You may board these buses at Vilnius coach station and they are located about 10'o clock from Vilnius train station; approximately 2 minutes away.
Train: You may take the Lithuanian railways from Vilnius train station to Šiauliai and vice versa for approximately EUR9.70 per adult/way and its journey takes about 2 hours ride. You may visit Lithuanian Railways – Website for more information. However, you may require local credit/debit cards to purchase via website and therefore, you may need to get your train tickets (by cash) directly at Vilnius or any other departure stations in Lithuania. The Lithuanian Railways can be a good option if you are travelling to any parts of Lithuania domestically, subject to availability. Well, this is how the train to Vilnius Airport and its platform looks like:
Train to Airport: Besides buses, you may take the train from Vilnius train station to Vilnius Airport and vice versa for approximately EUR0.70 per adult/way and its journey takes about 7 minutes. I bought the tickets a day before departure so that I wouldn't have to rush getting to know where I could buy them or how I could board a transport to the airport! Well, this is how the train to Vilnius Airport and its platform looks like: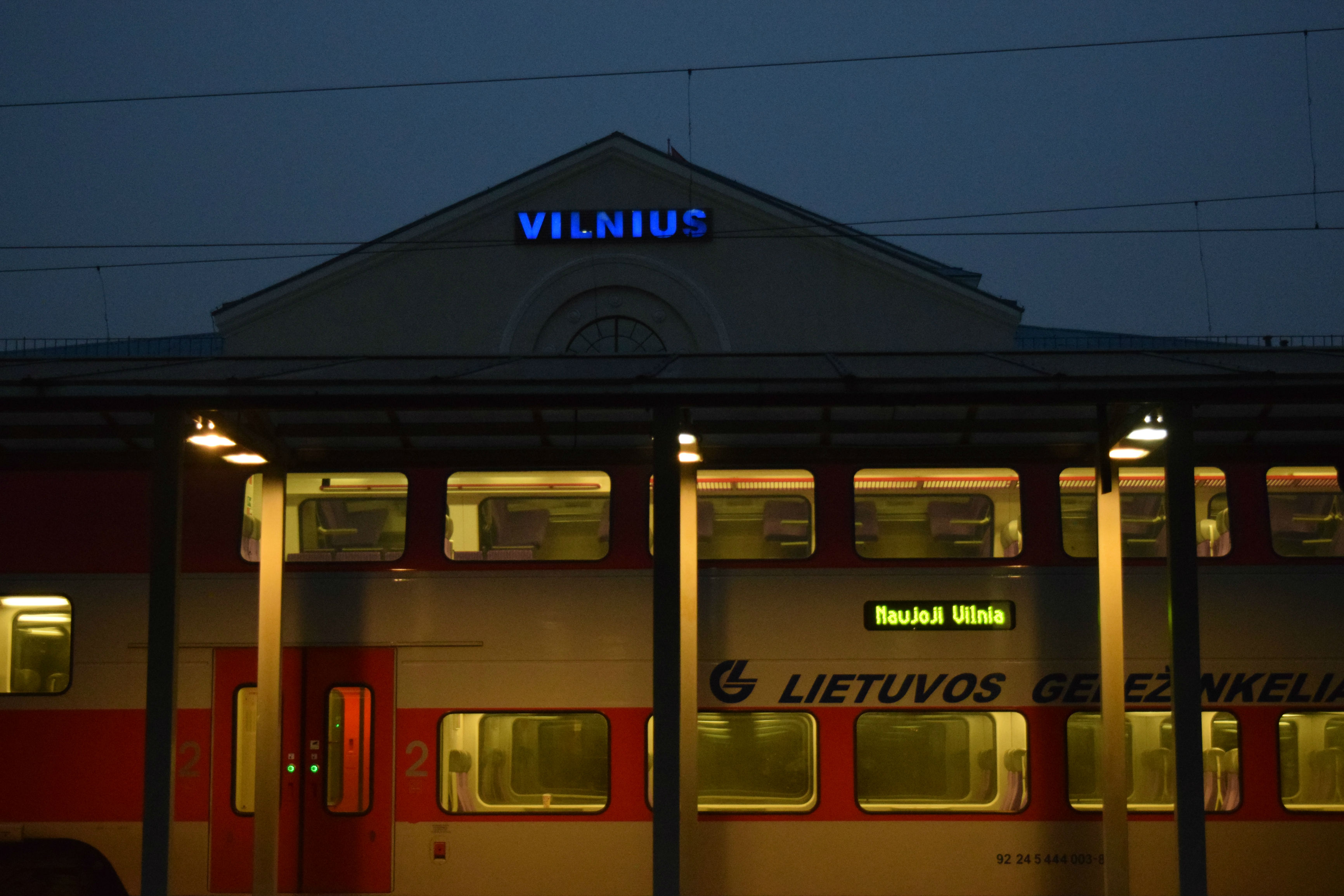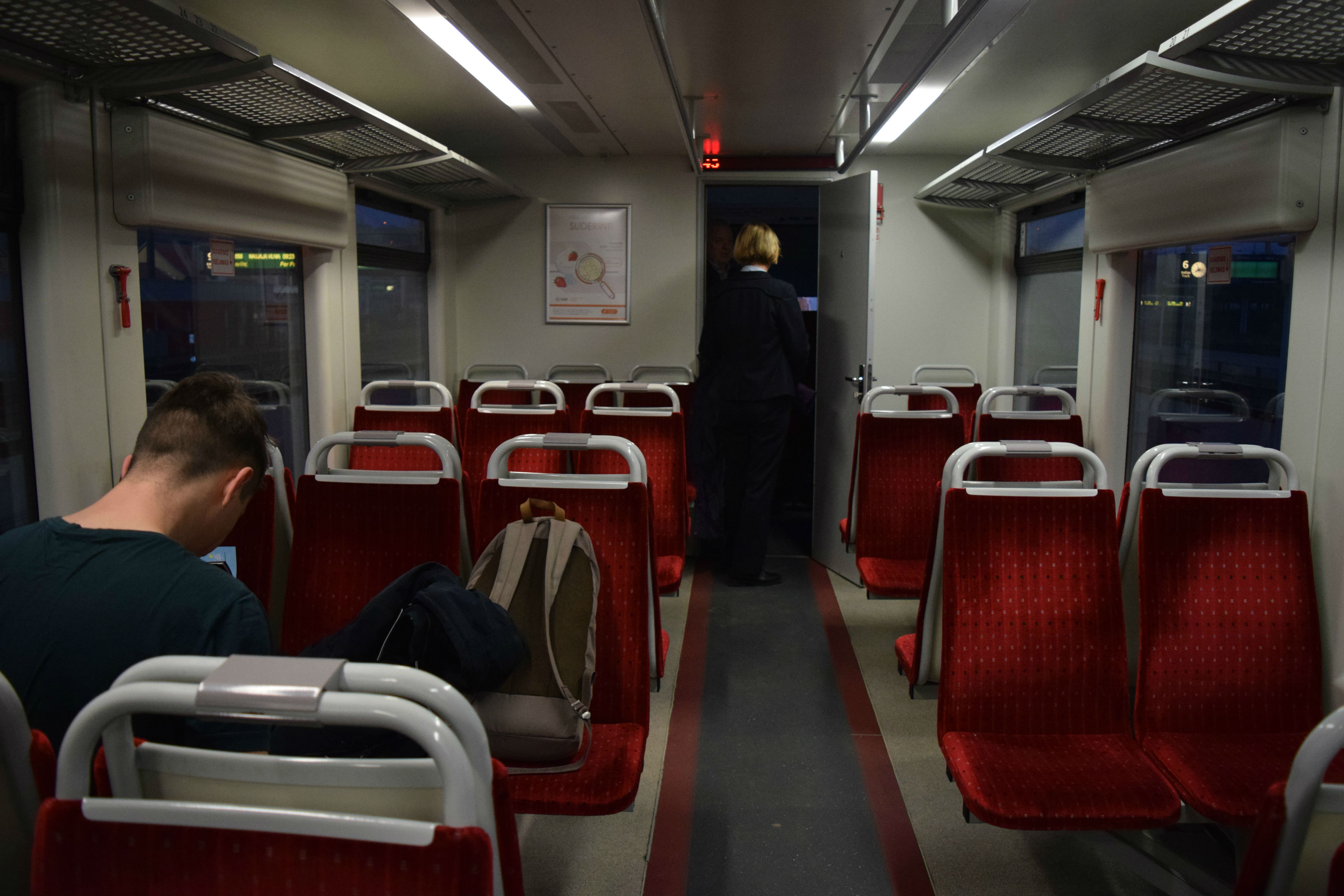 Meanwhile, this is how Vilnius Airport looks like: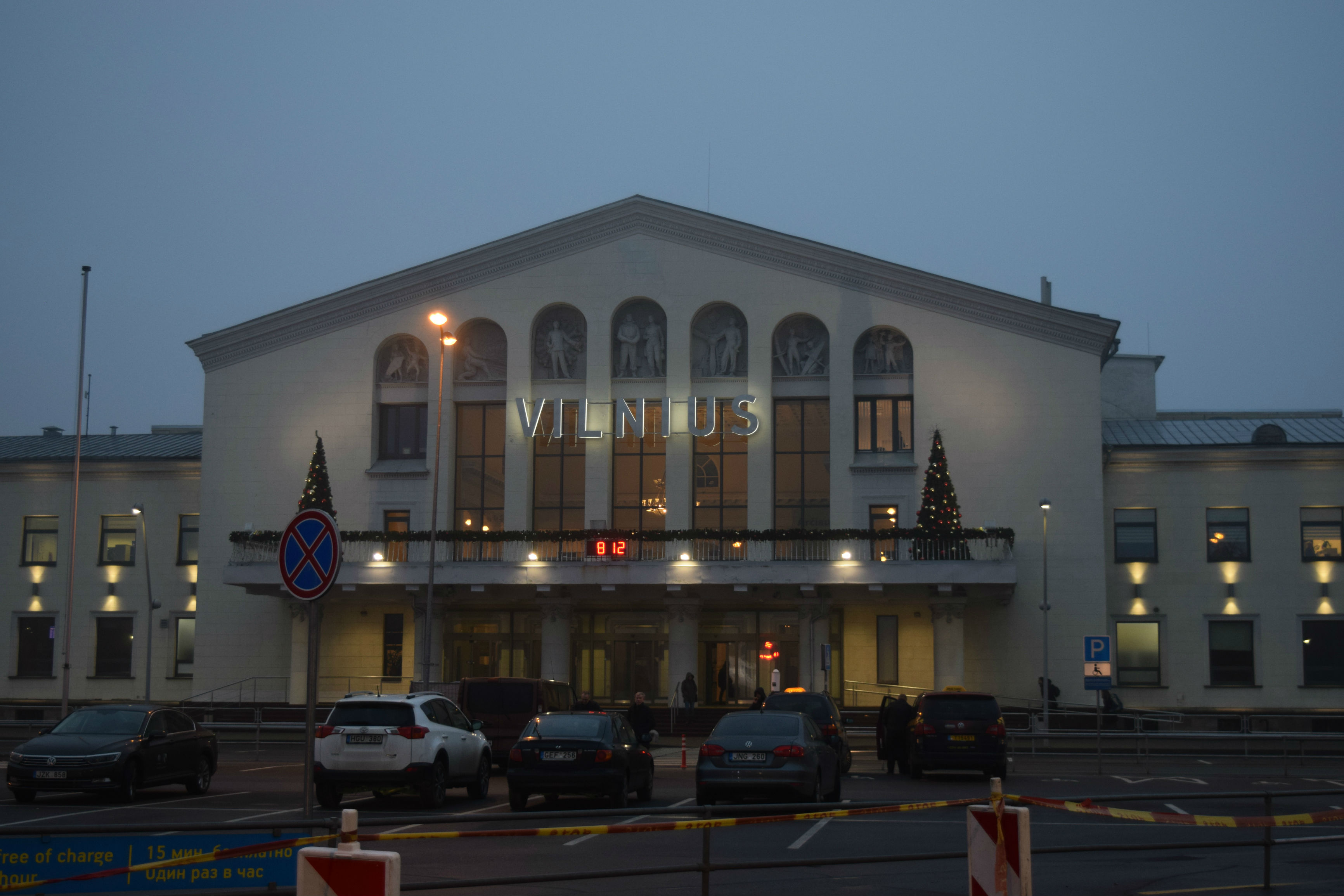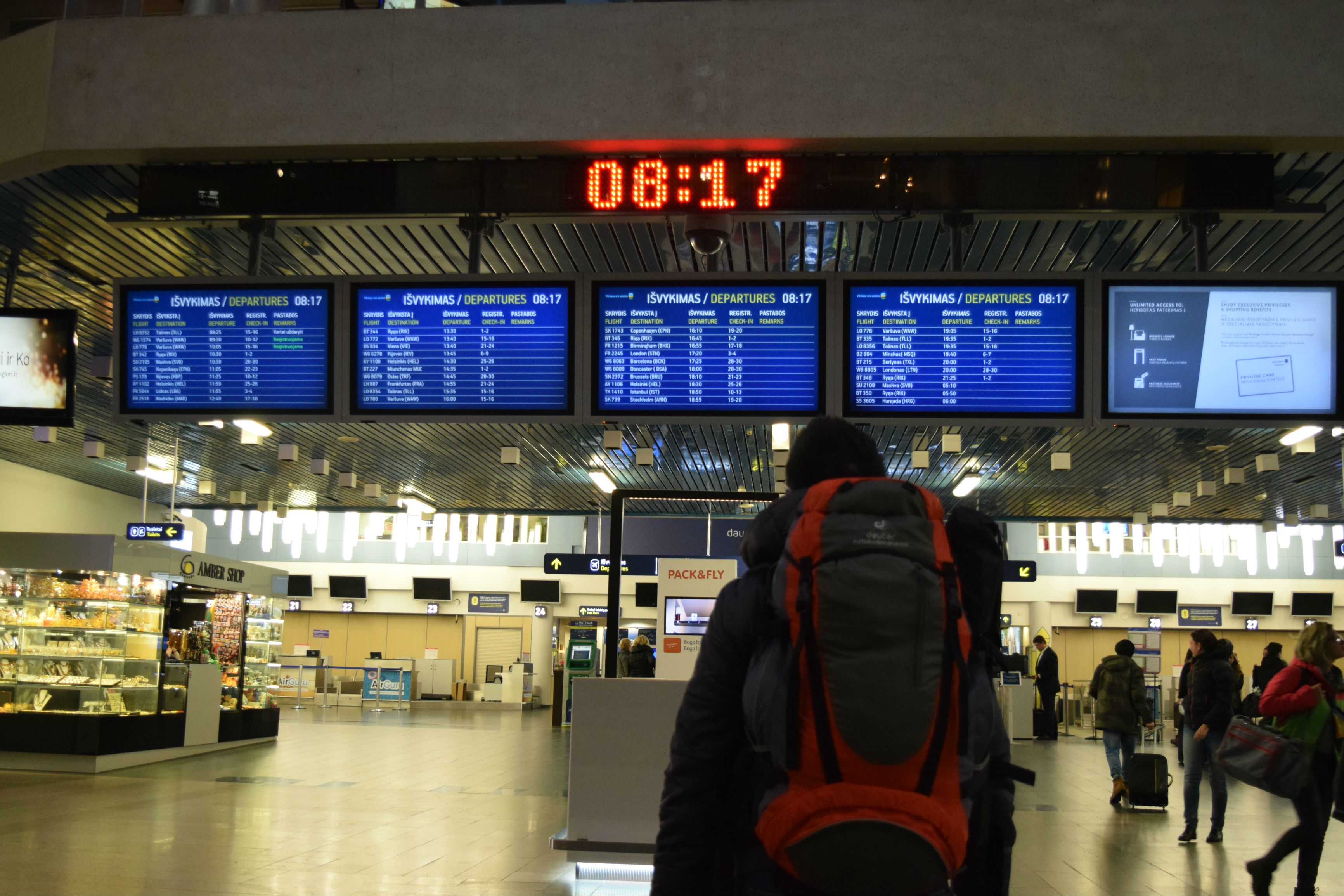 Buses: Though I may not be familiar on how to take its buses from Vilnius to Vilnius Airport, but they can be a good option if you are travelling within Vilnius. I have tried once and a ticket costs me EUR1 per adult and probably unlimited journey (within city)!
Admission Fares
I don't remember paying any admission fares in Vilnius.
---
Copyright © | Aspen See
Disclaimer: All the information and prices (as at November 2017) provided on this website are based solely on experience and you agree that you use such information entirely at your own discretion and will.