Tallinn is the capital city of Estonia, a country in the Baltic States. Tallinn is popular for its Old Town and they are located pretty close to the ports. After visiting so many Old Towns in Europe, Tallinn's Old Town is by far one of the best amongst others.
Buildings are indeed colourful and there are several walkways and viewpoints that gives you a great panoramic view of the Old Town. In addition, this place do really serve good coffee; hot chocolate; beers and great food too!
If you ever plan of visiting Finland; particularly Helsinki, do pay a visit to the Baltic States as well! By then, you will find that the cost of living in the Baltic States is so much lower compared to Finland. Ideally, 2 – 3 nights in Tallinn would be great!
---
PLACES TO VISIT AND THINGS TO DO IN TALLINN
The beautiful walk through the Old Town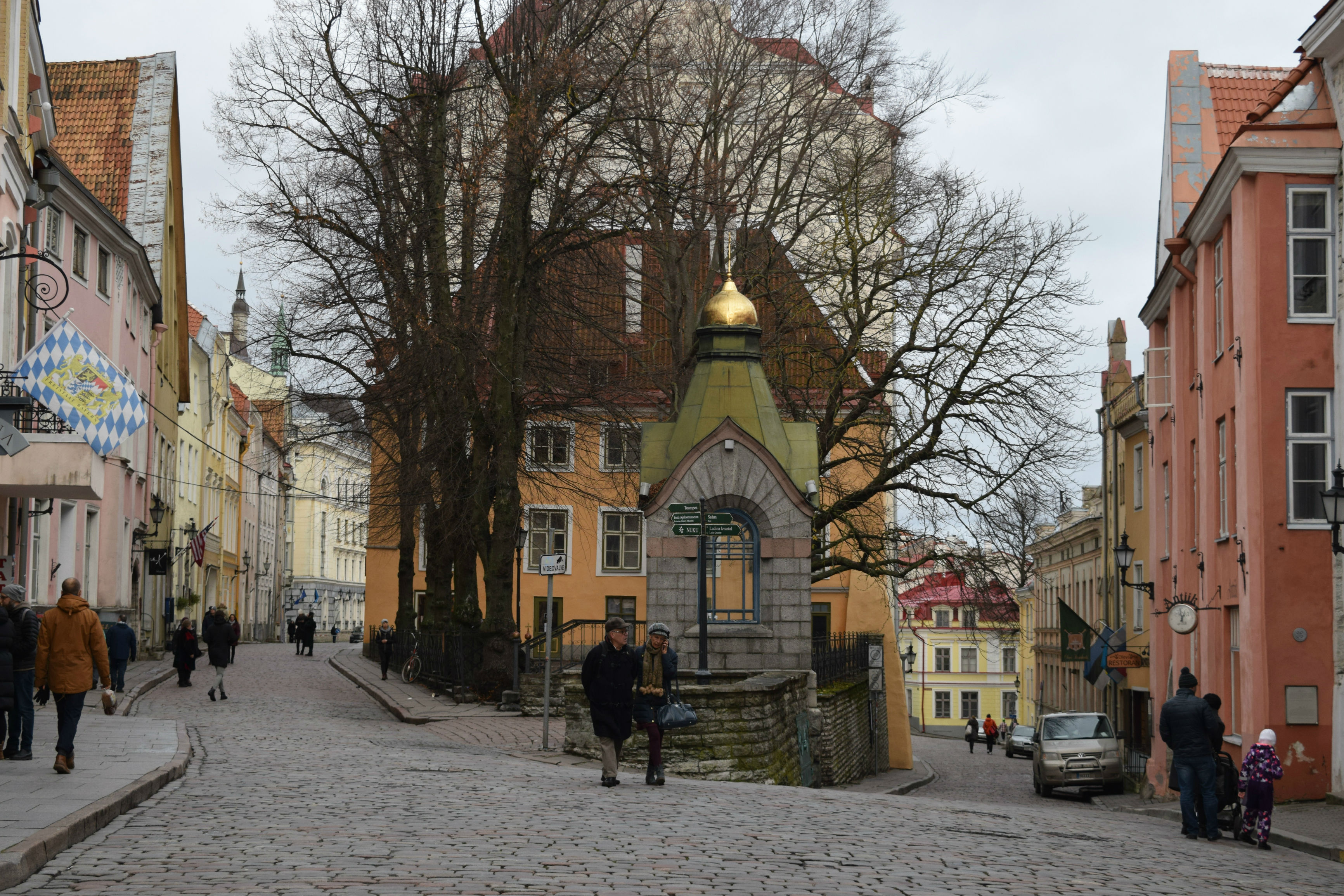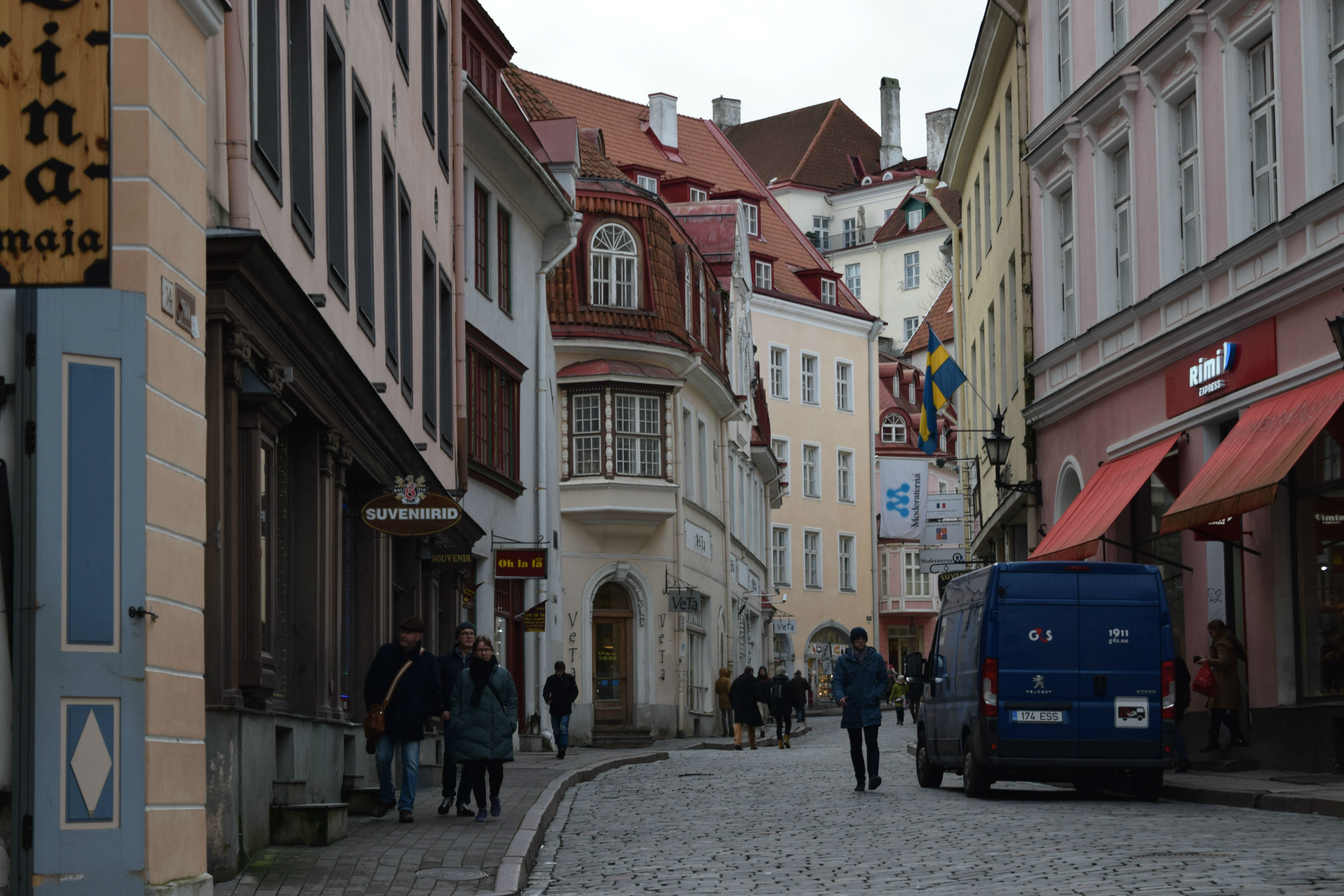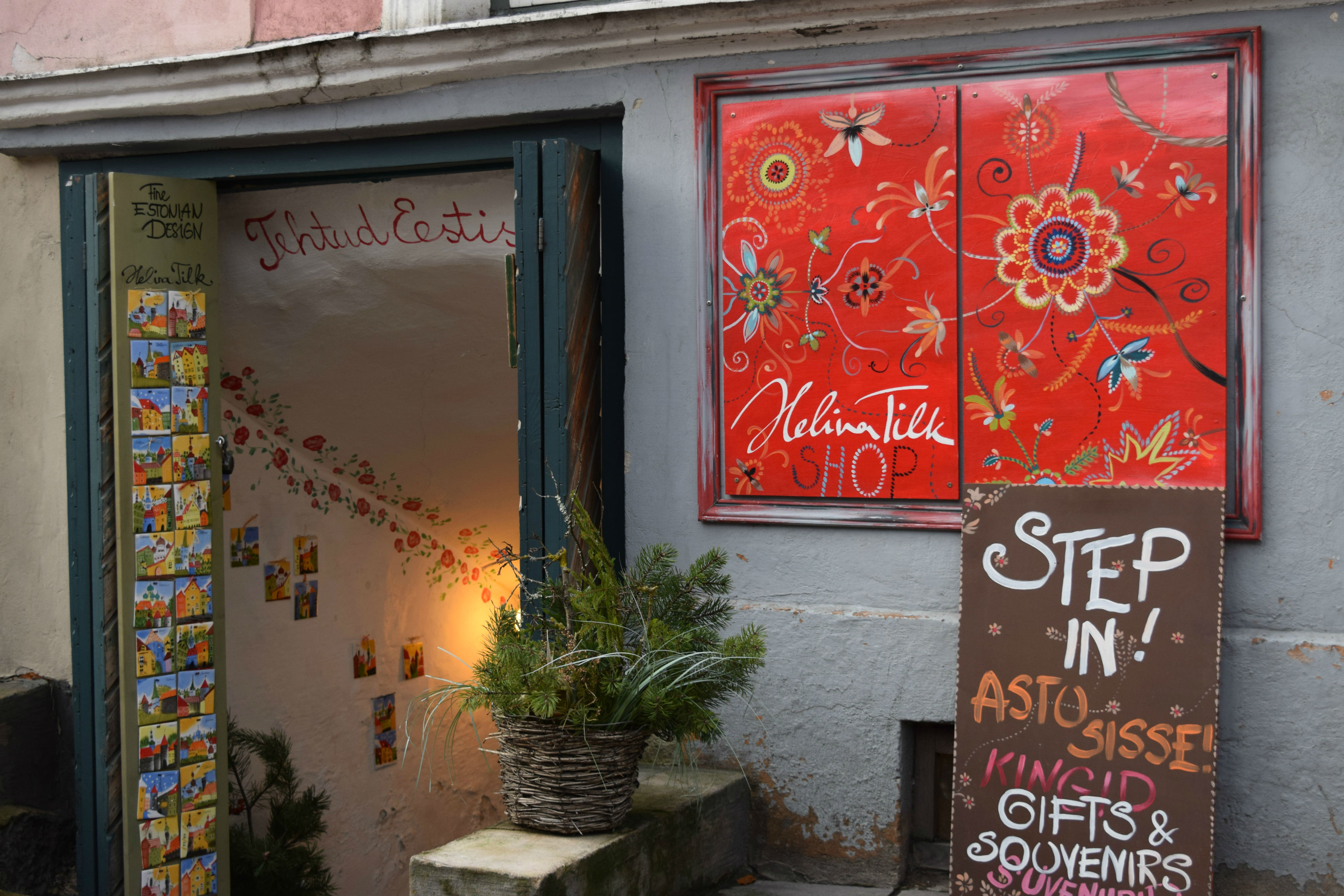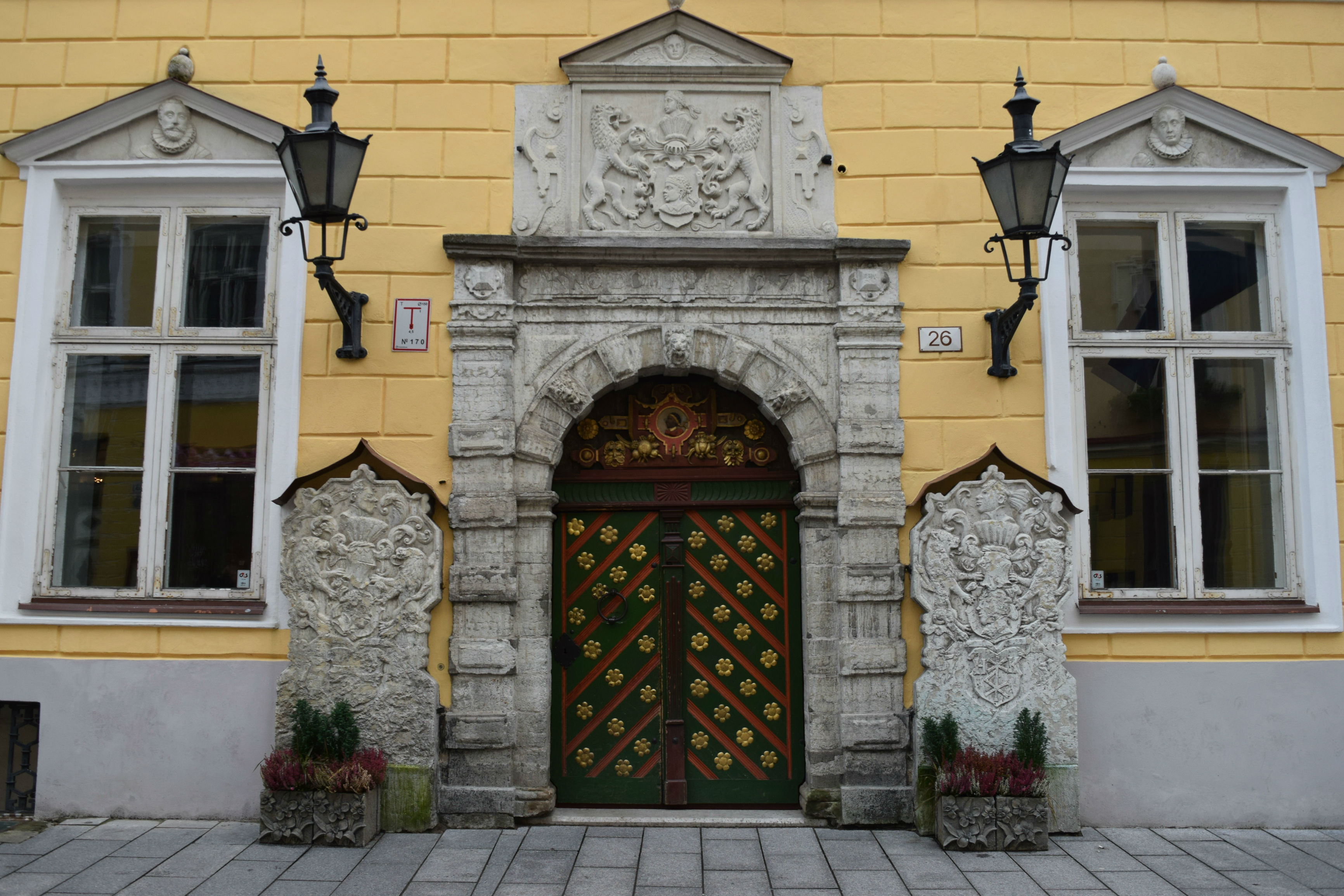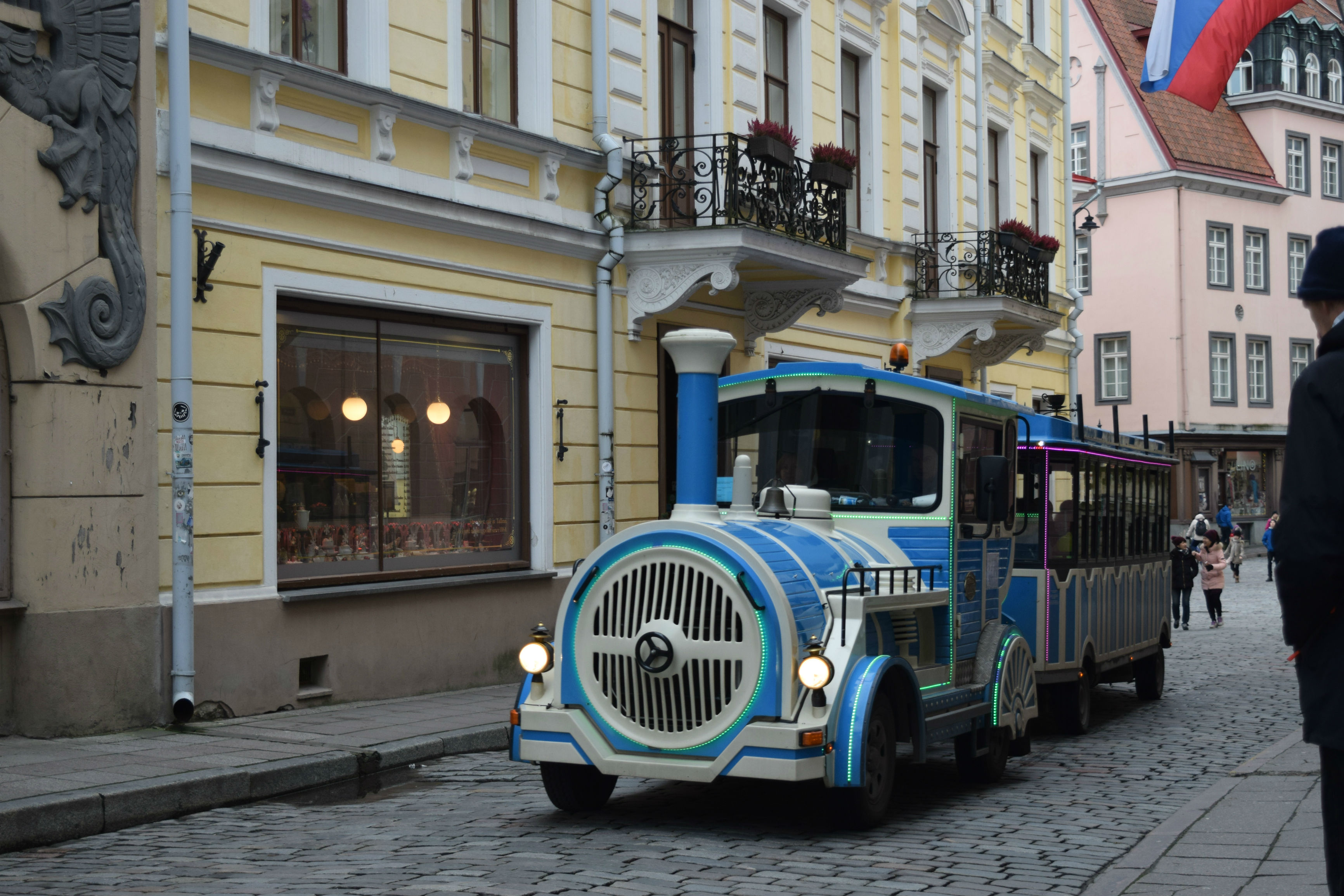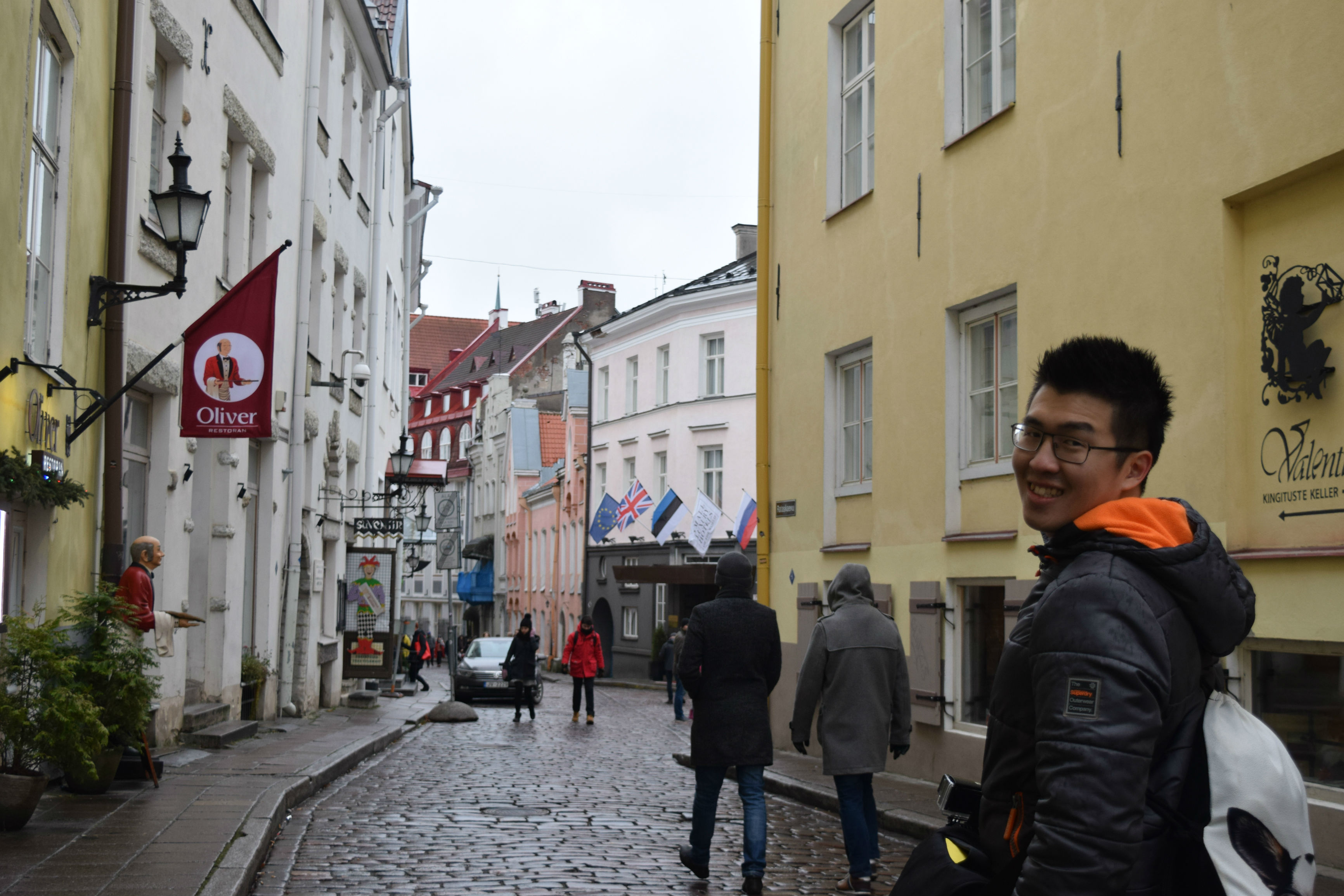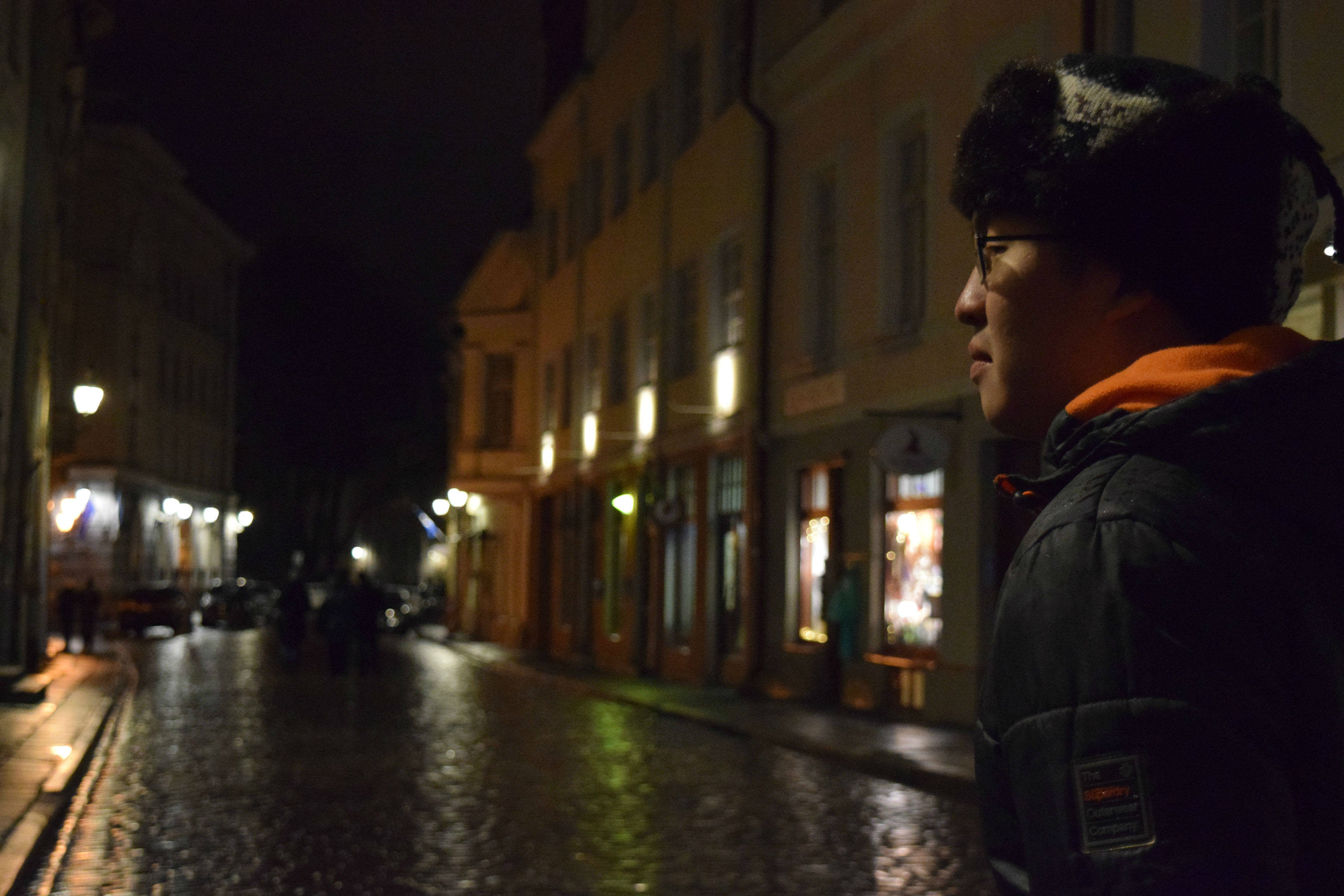 Walking along the streets cannot be any more romantic that this. It really give a sense of comfort and every path you take will surprise you with a new discovery.
The Old Town is relatively small but nothing bores me after spending days in Tallinn. I wished if I could stay on longer.
Town Hall Square (Raekoja Plats) and its Christmas Market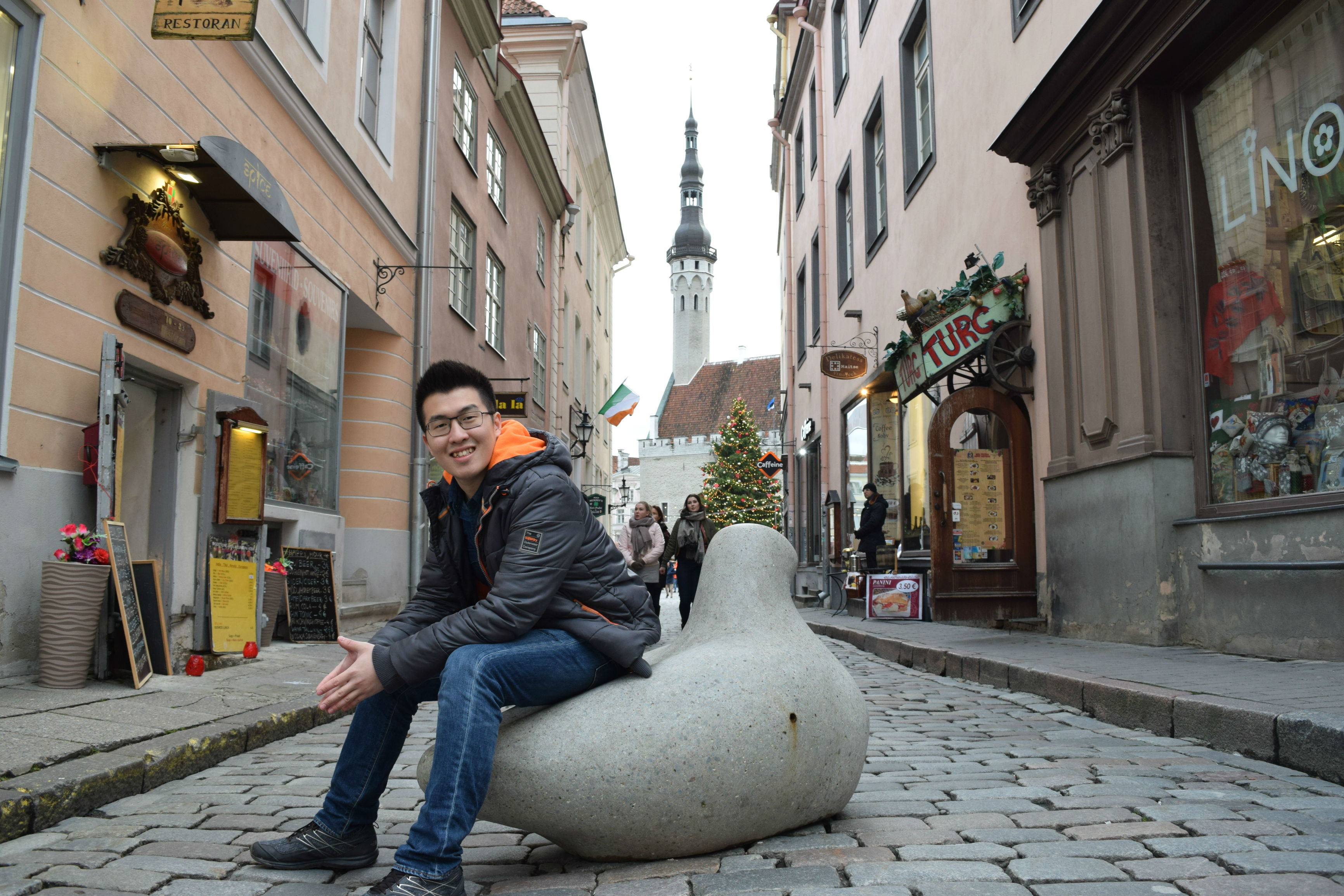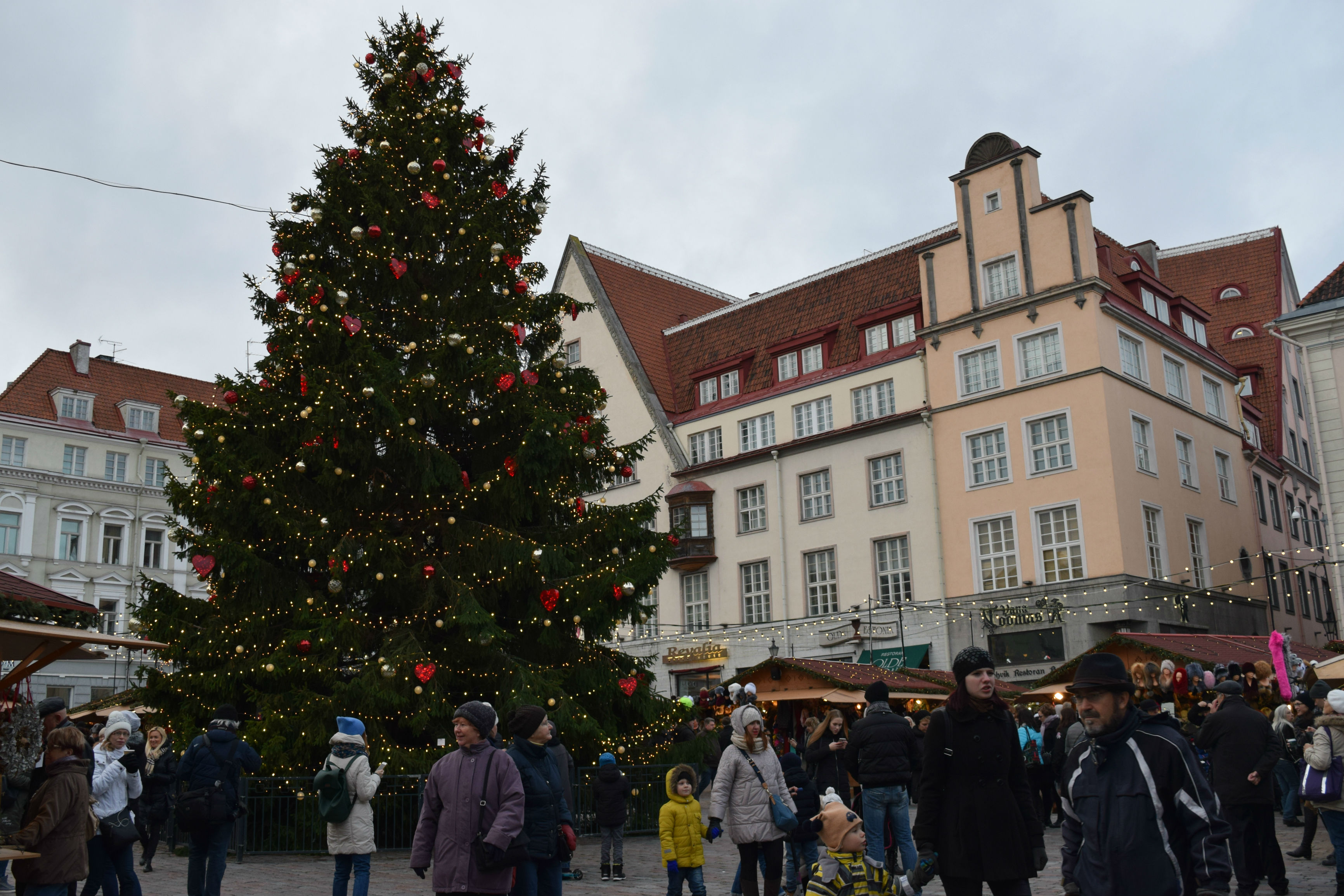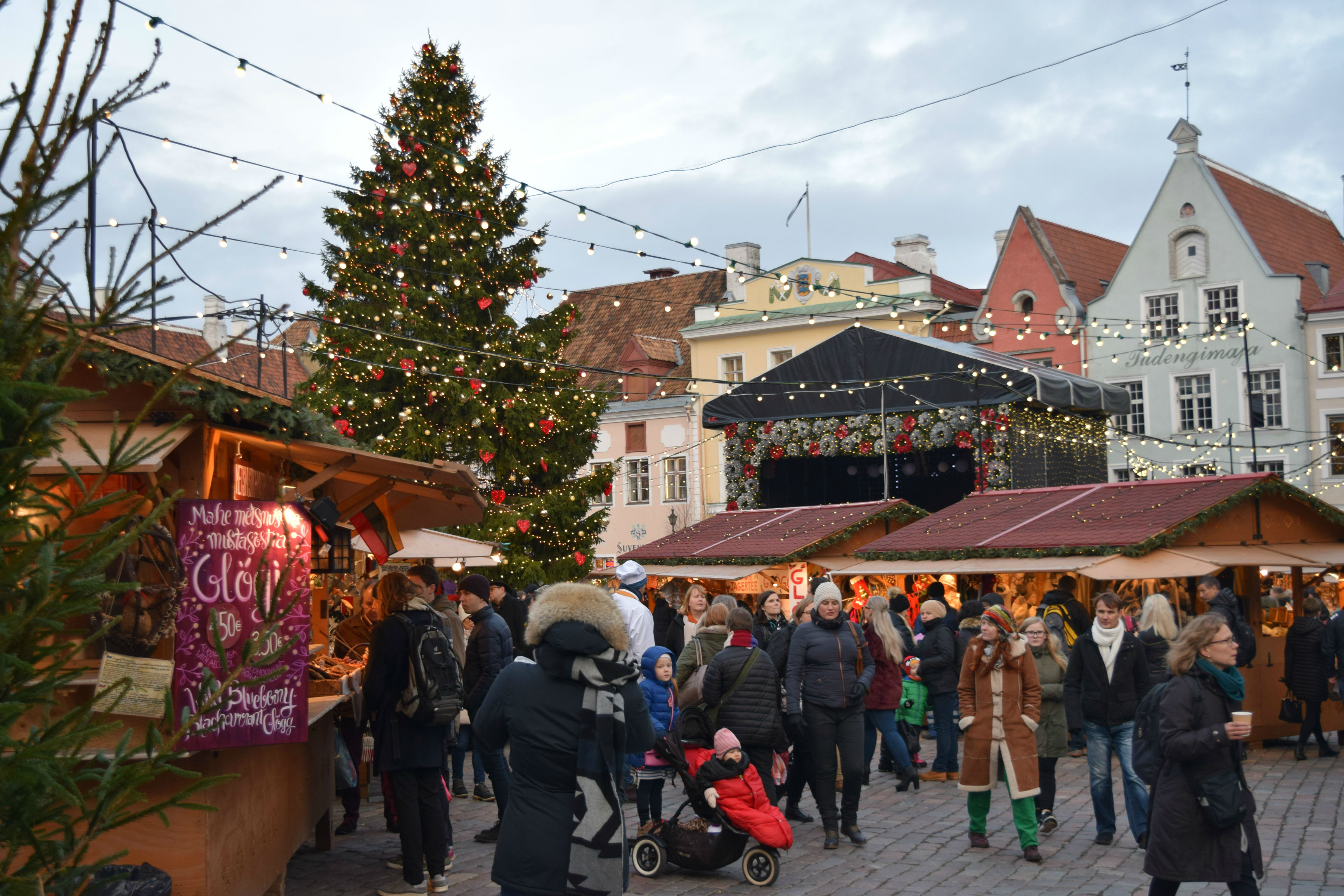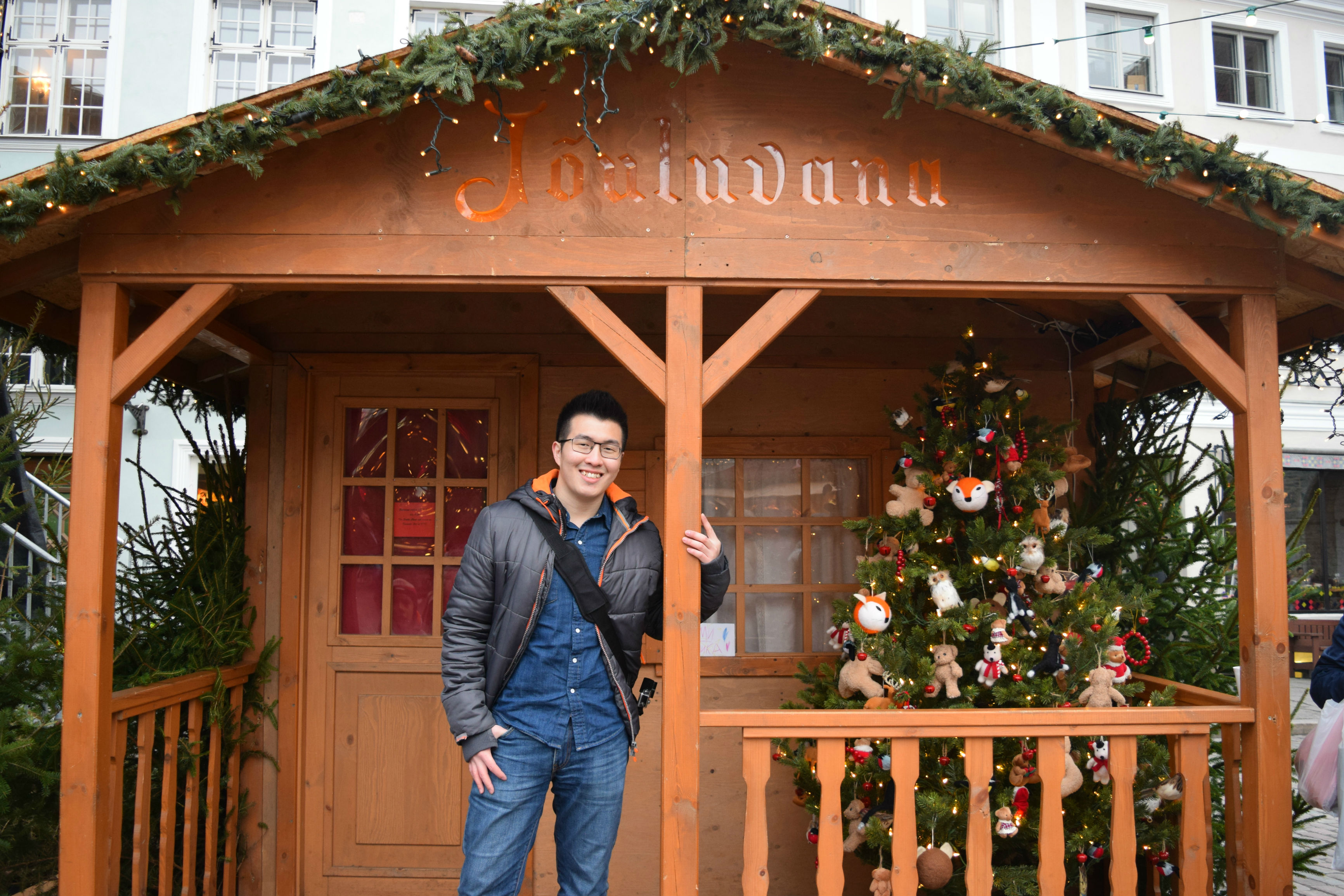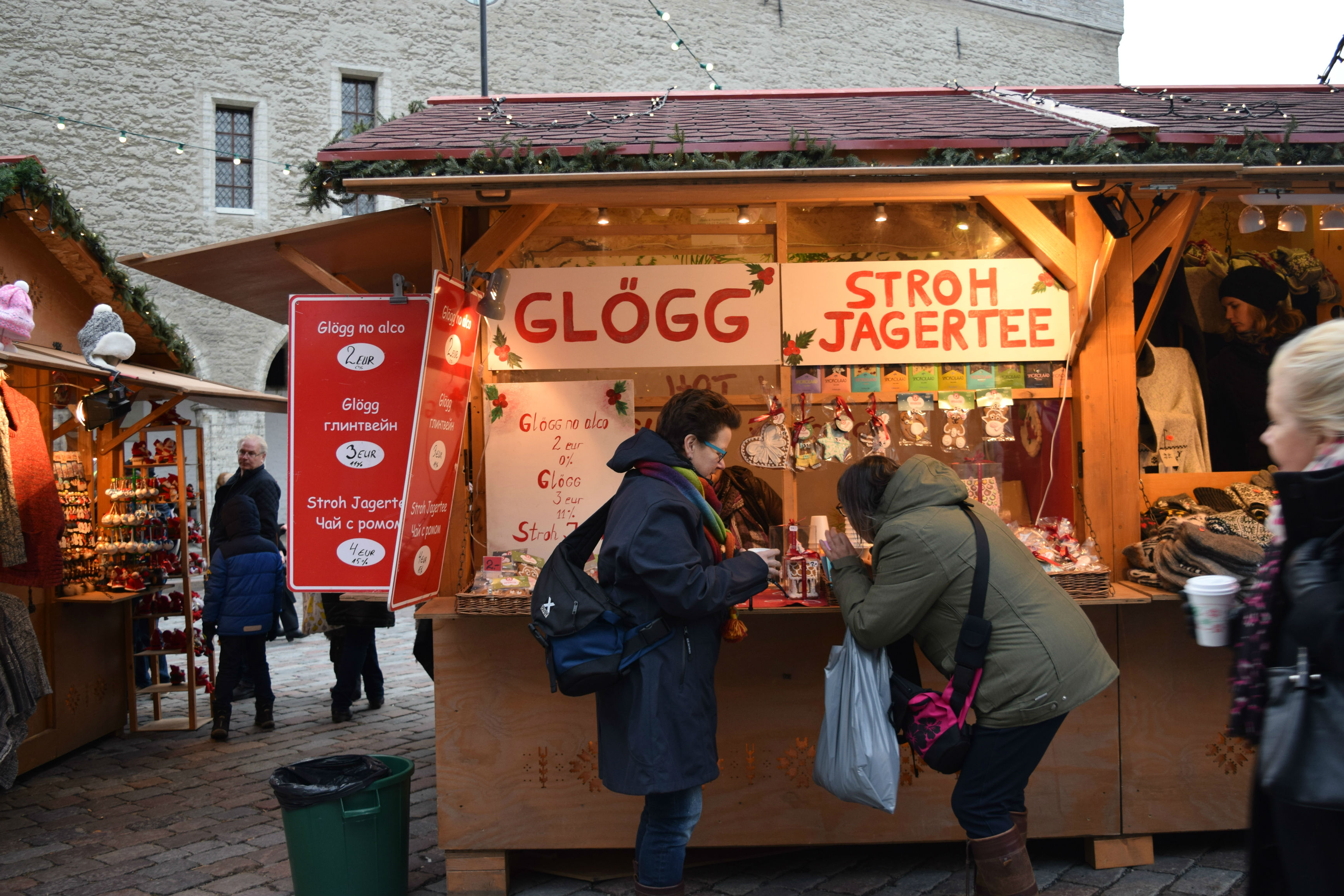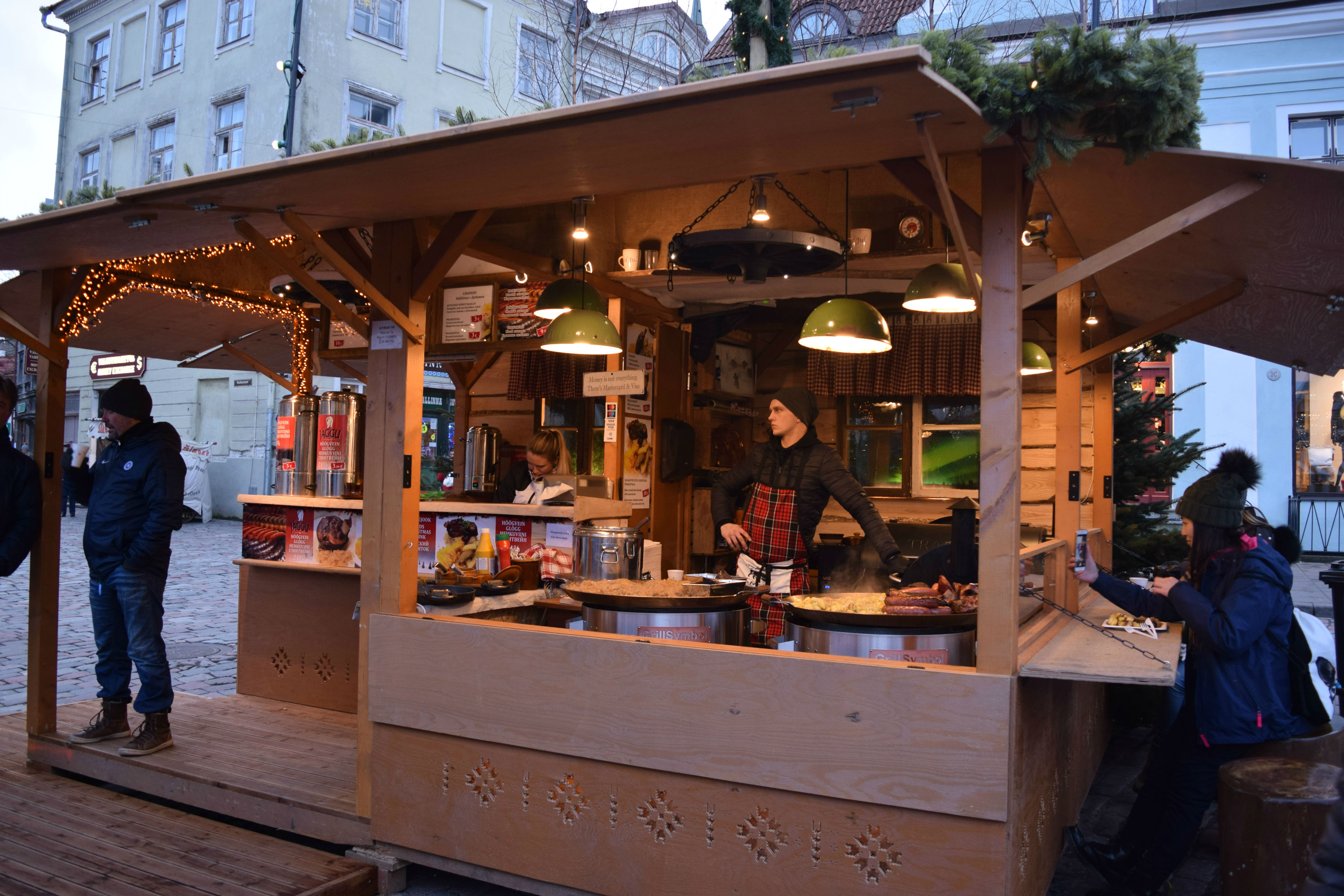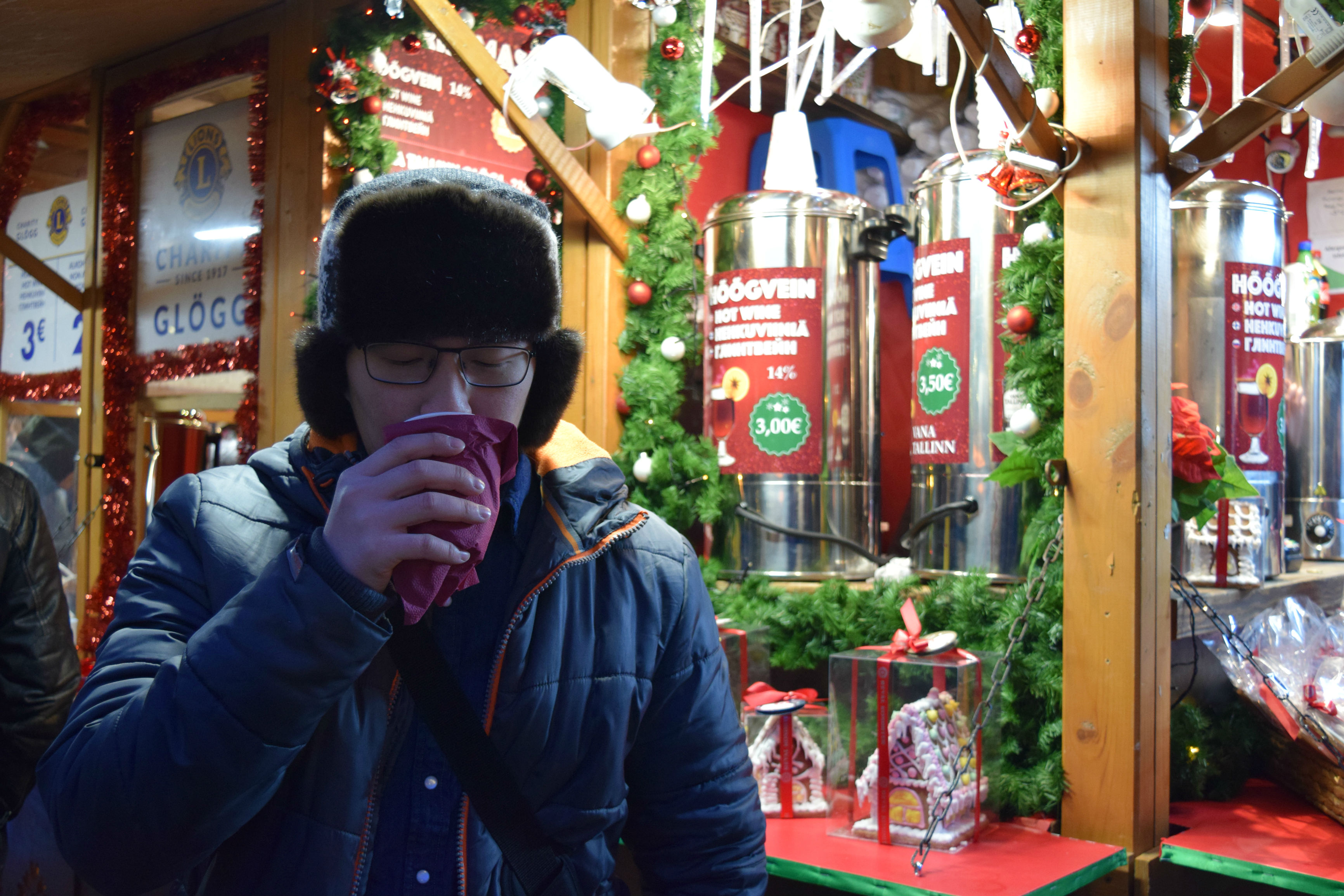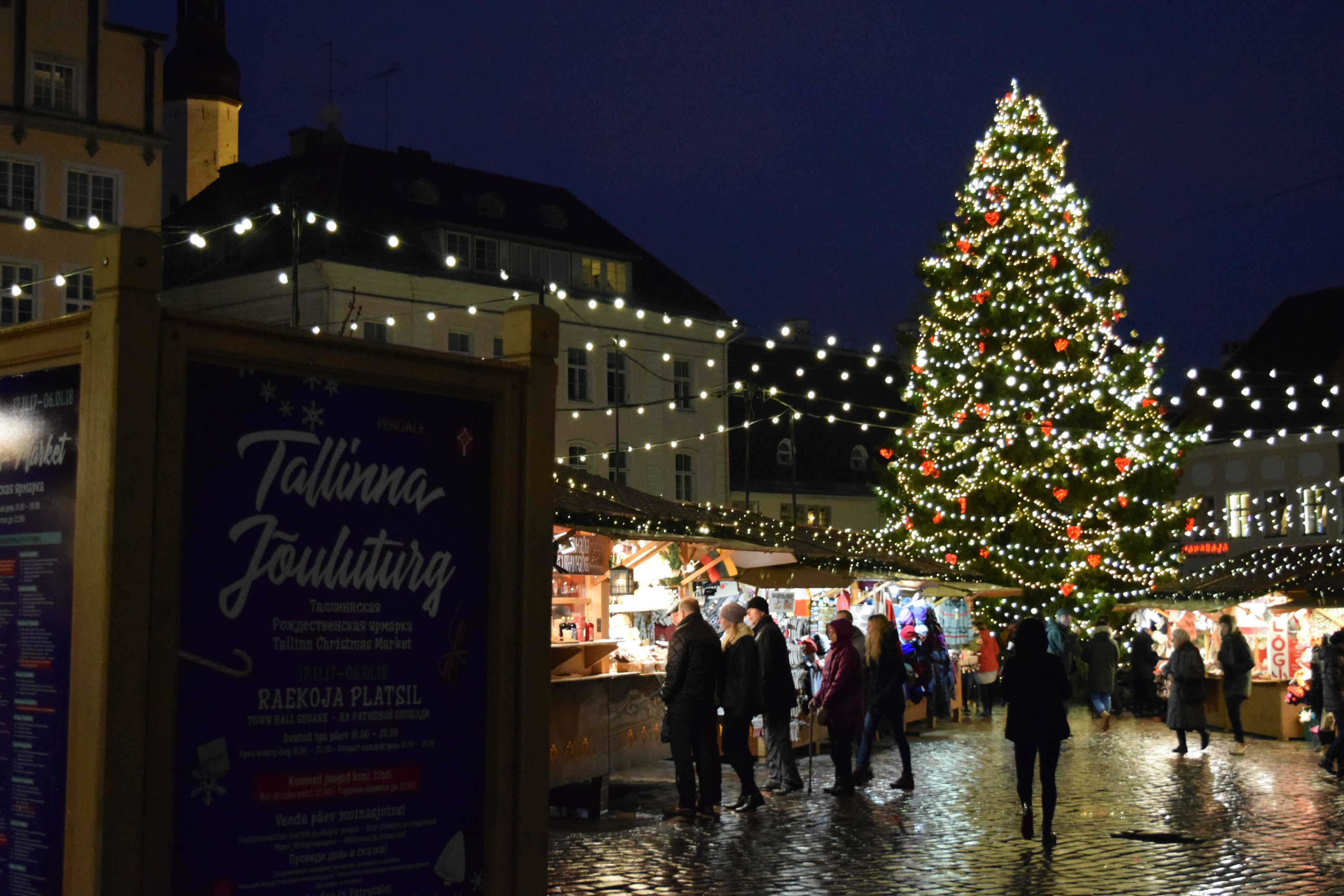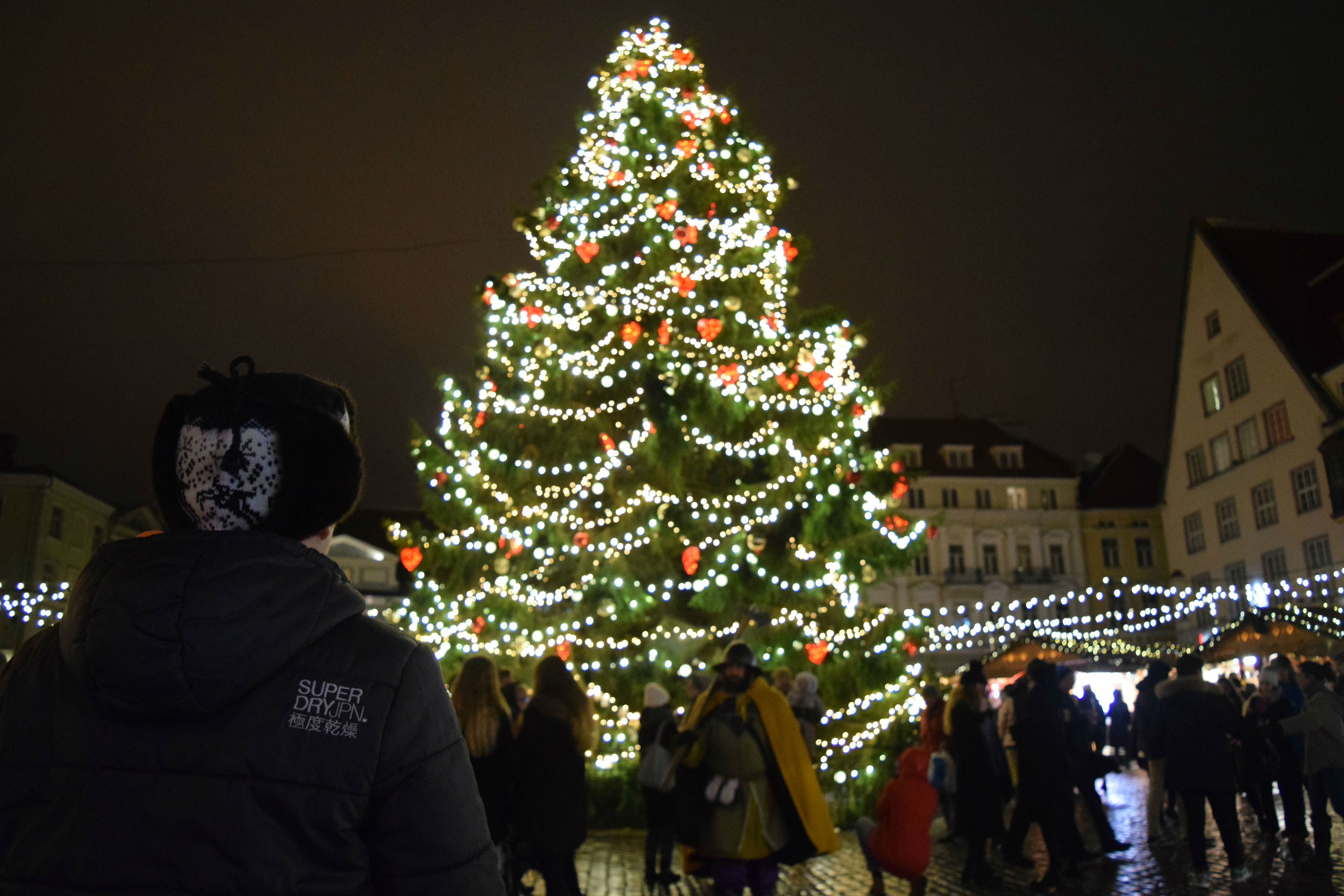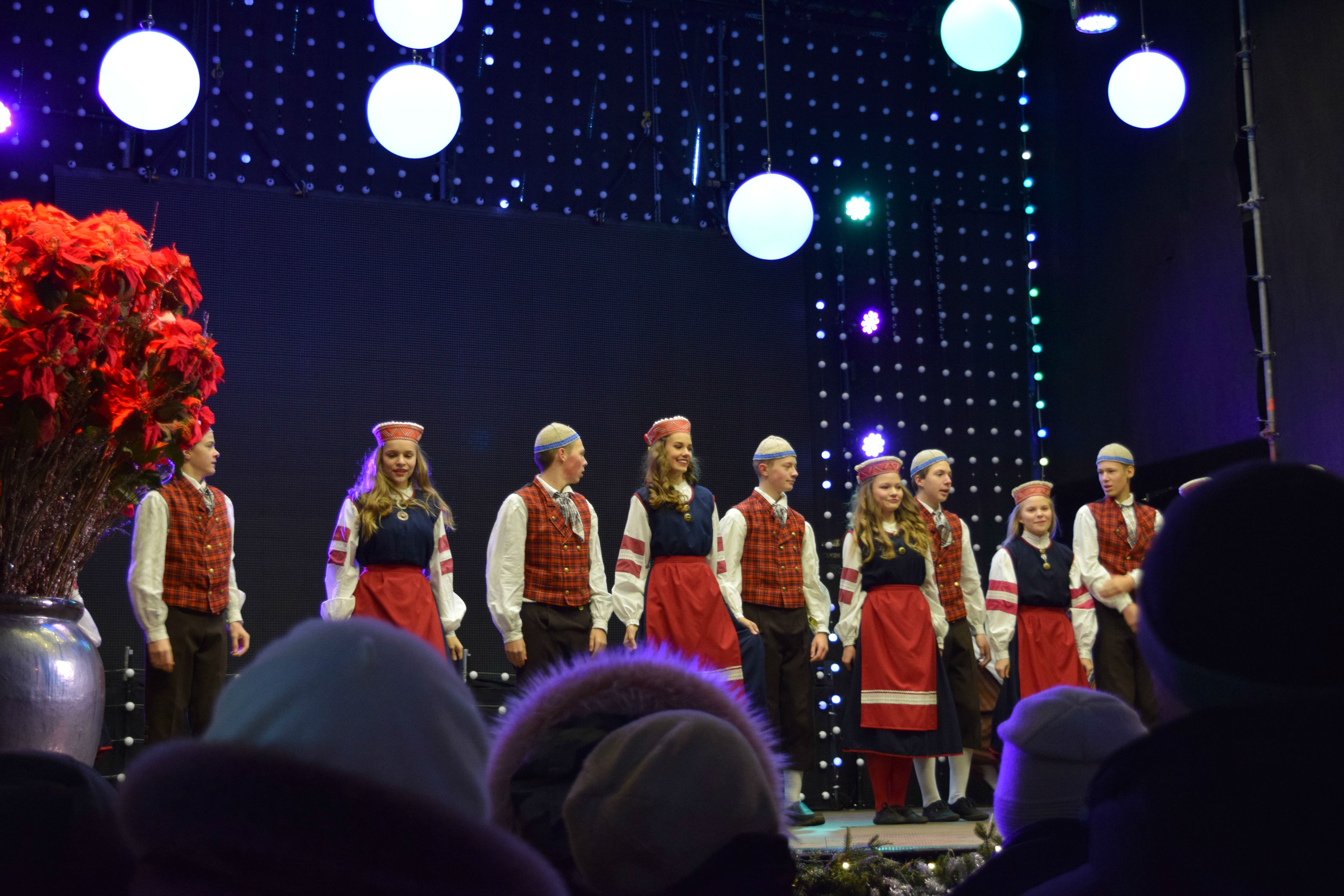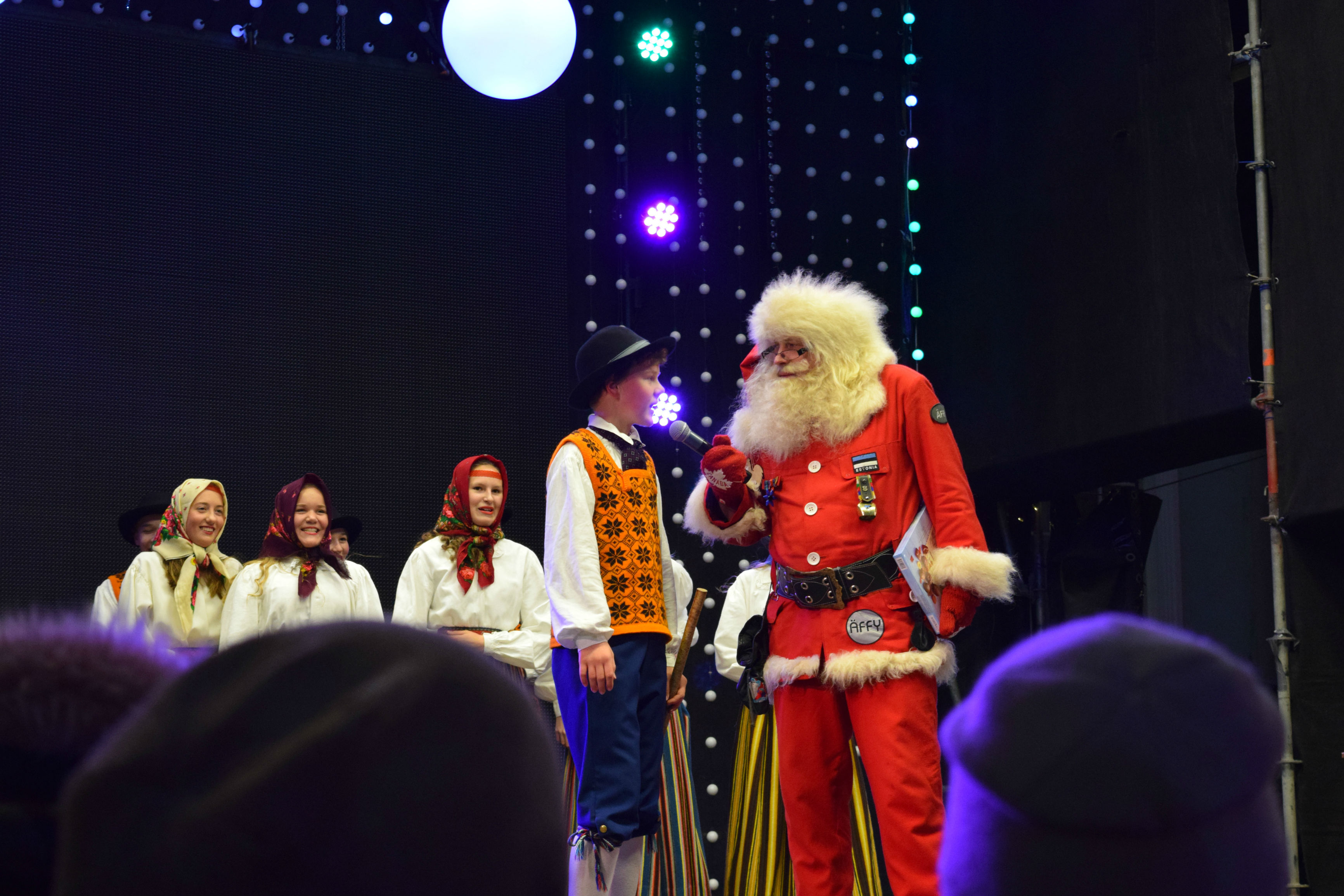 If you ever plan of visiting Tallinn in November, please make sure that you will make it for its Christmas Market (will run throughout Christmas month). I was so happy when I made it for Day 1 when Christmas Market started operating and they have got performances on stage as well. Love the atmosphere!
In the Christmas Market, you will find vendors selling affordable and good handmade gloves and beanies. You may consider buying them for future use!
Maiasmokk Cafe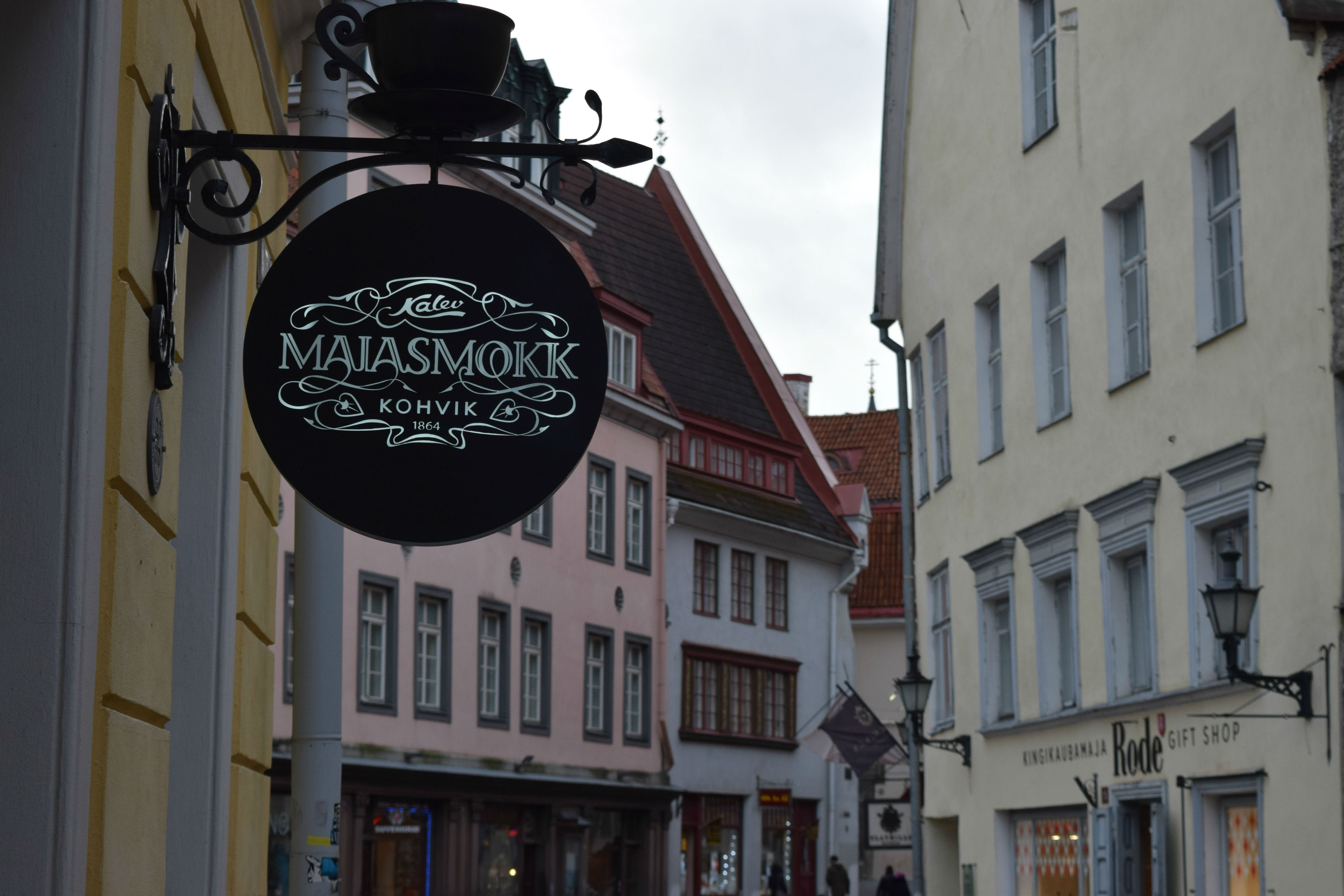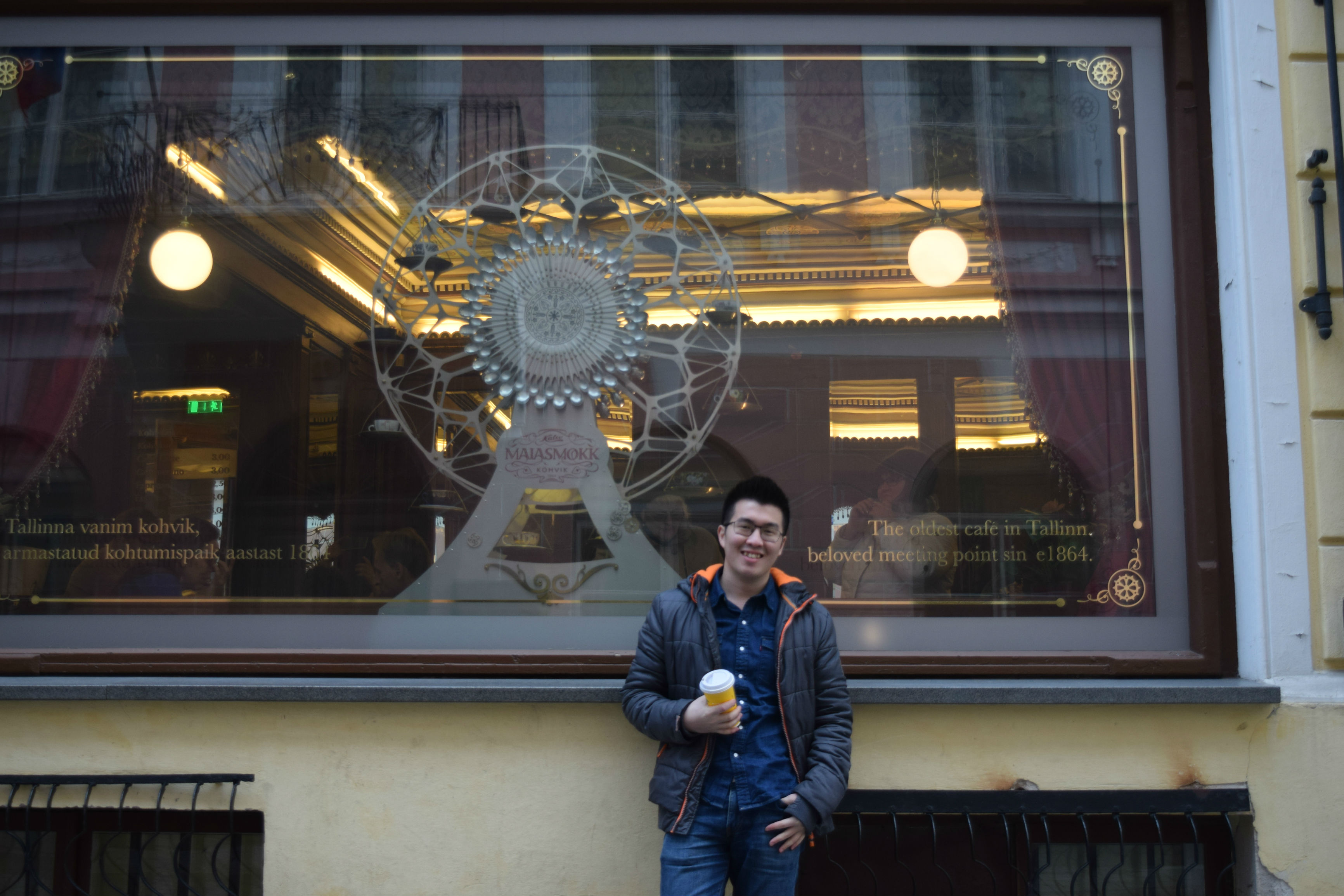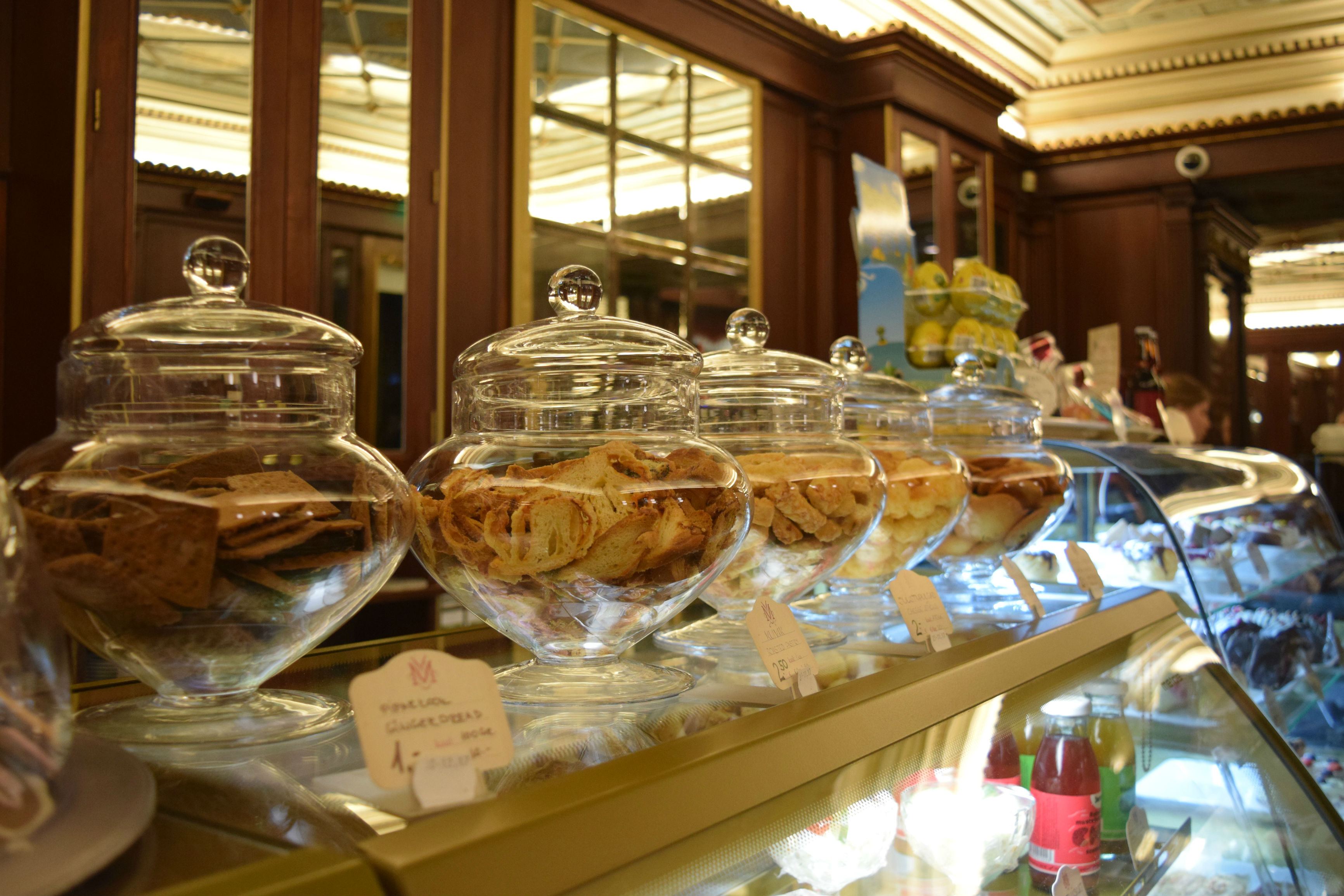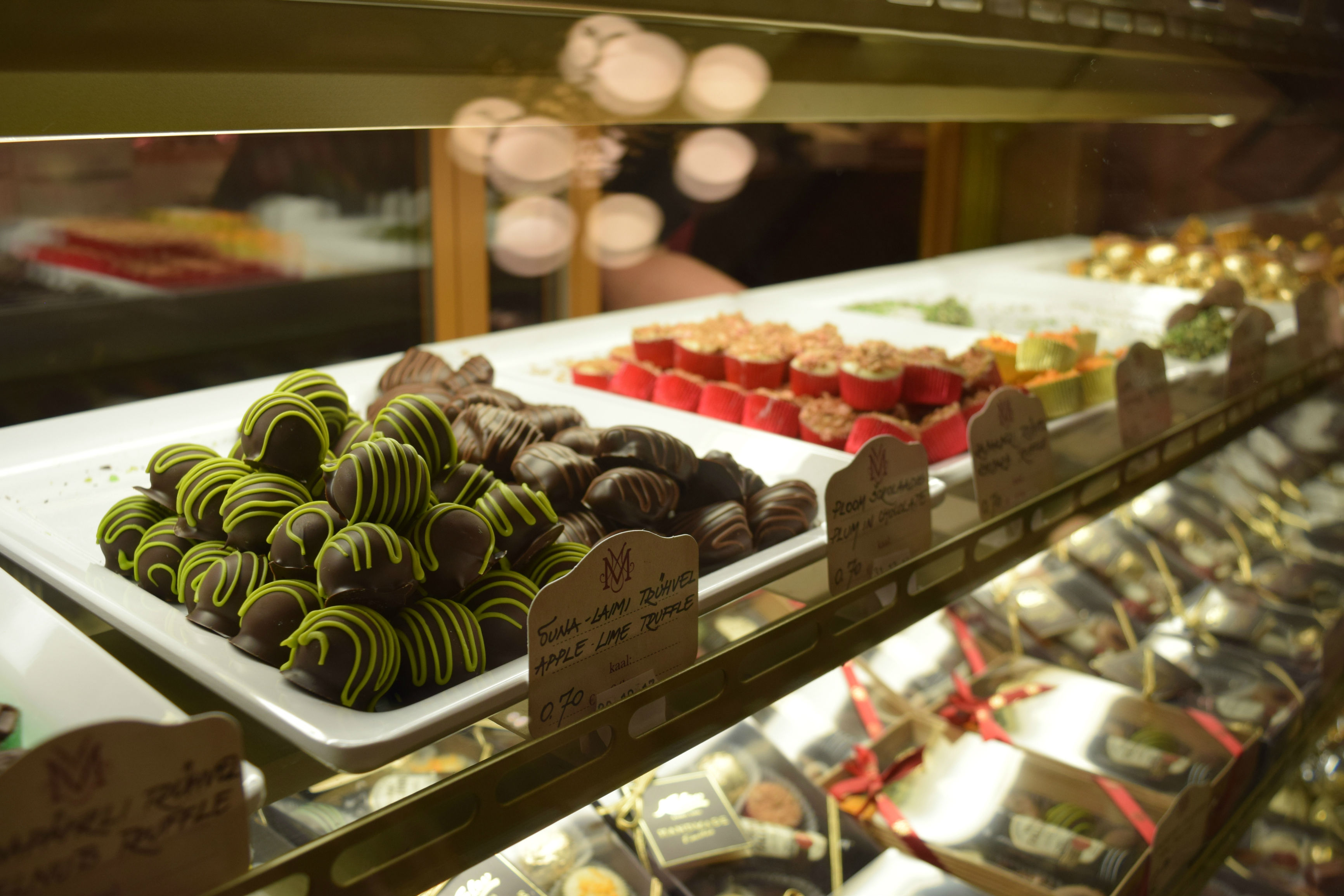 Maiasmokk Cafe is known to be the oldest operating cafe in Estonia since year 1864. Do take your chance to dine-in and take some pictures!
Raeapteek (Town Hall Pharmacy)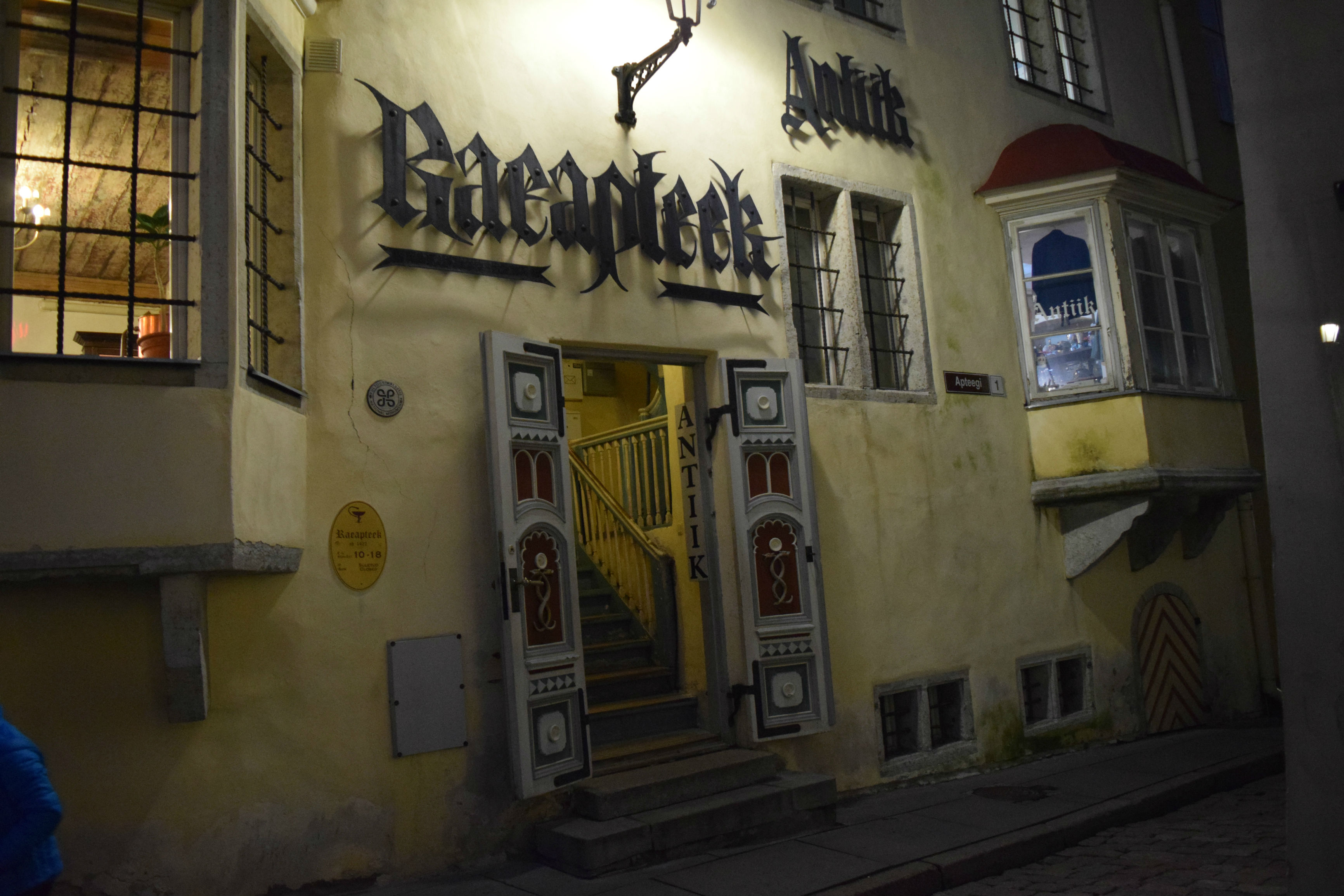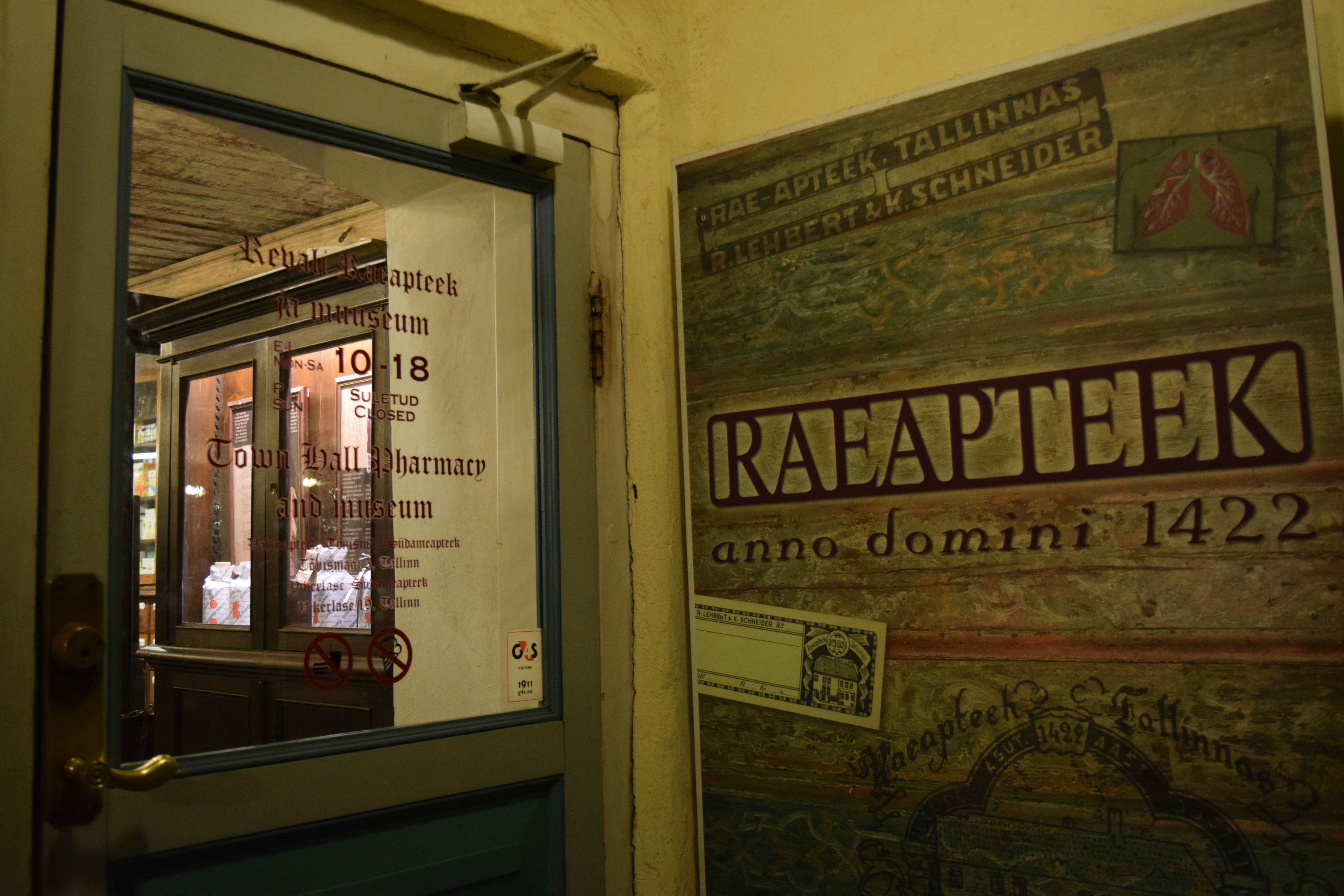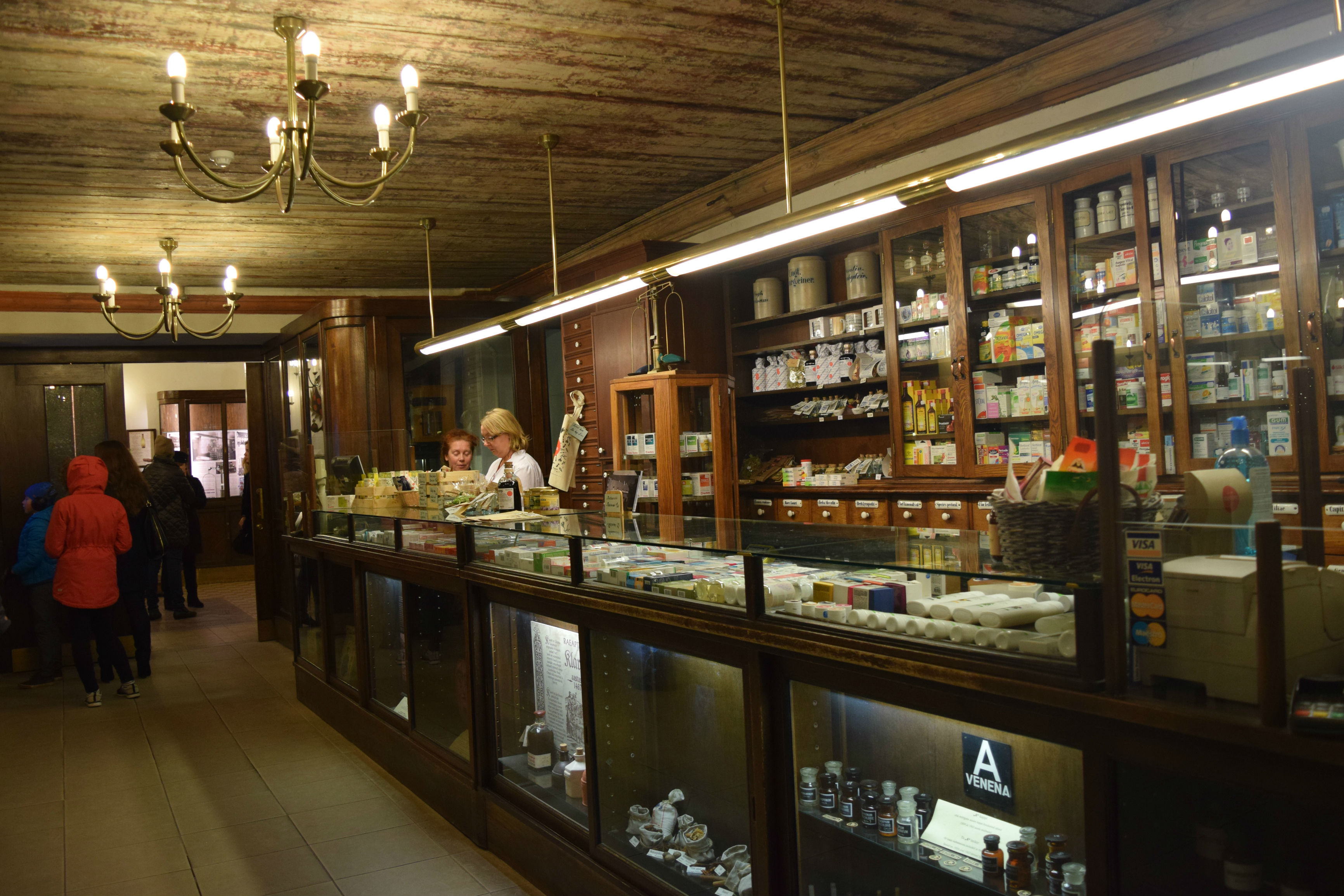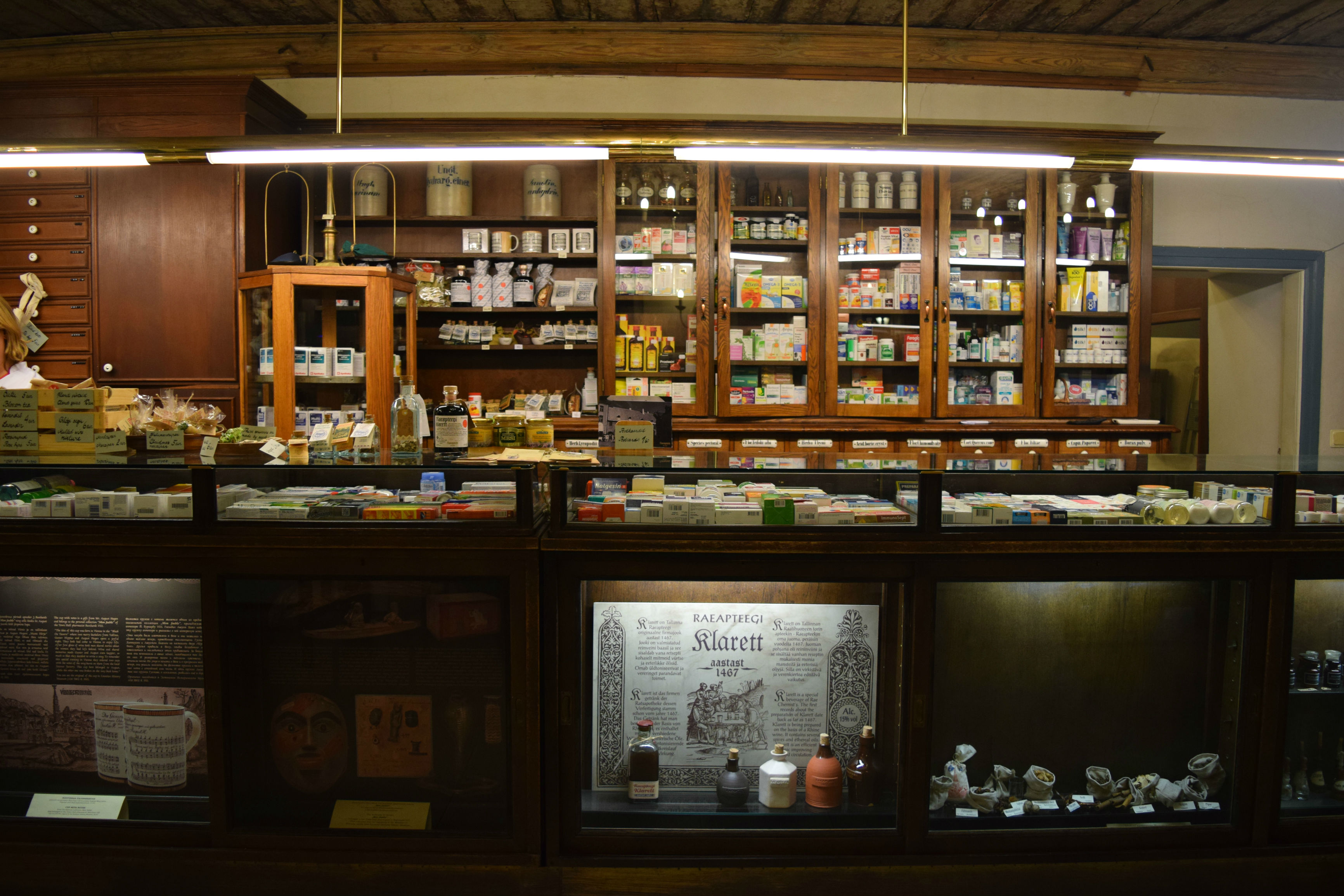 Closely similar to the oldest cafe; Raeapteek is known to be one of the oldest continuously running pharmacies in Europe since the 15th century. This is one old stop for medicines though.
Masters' Courtyard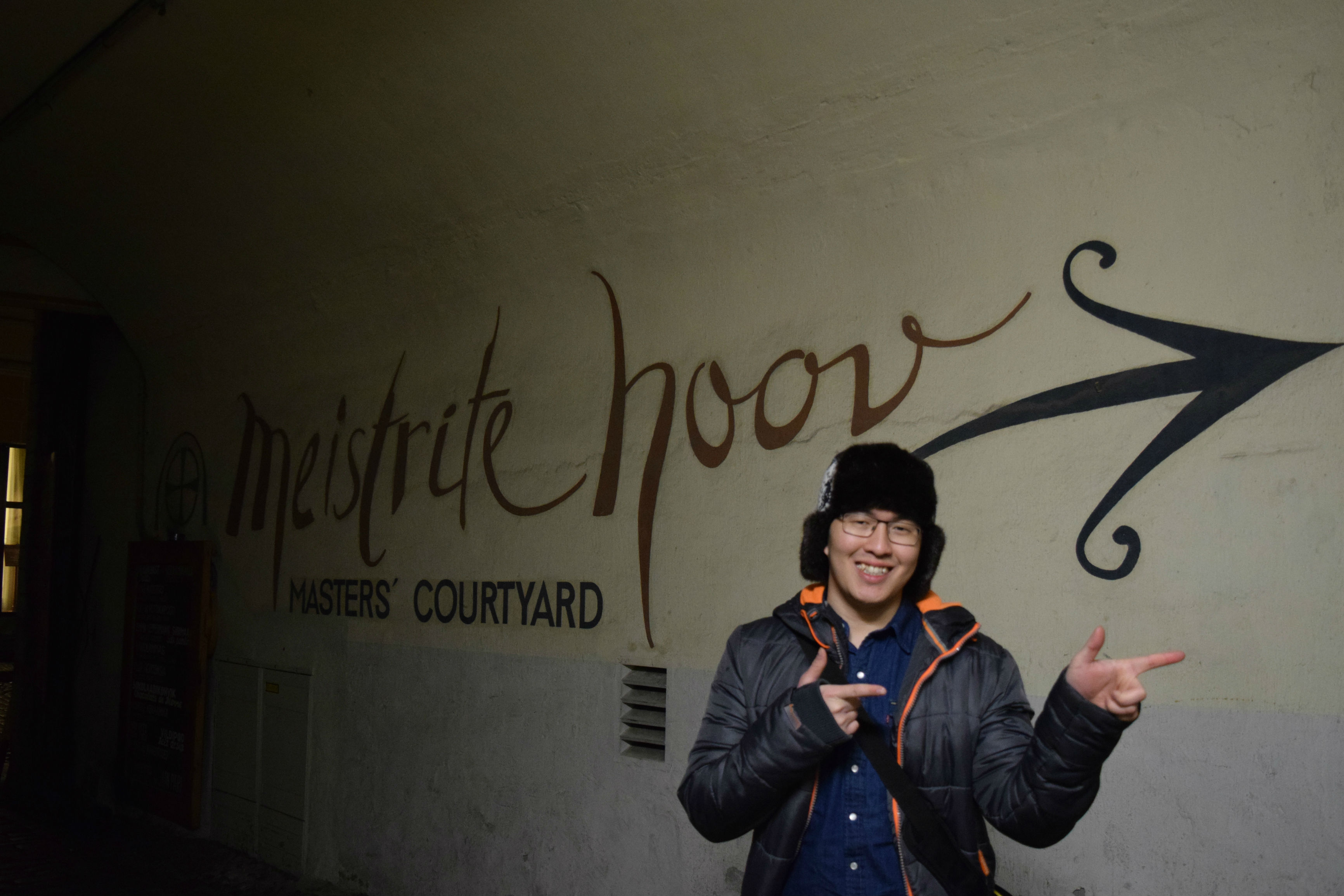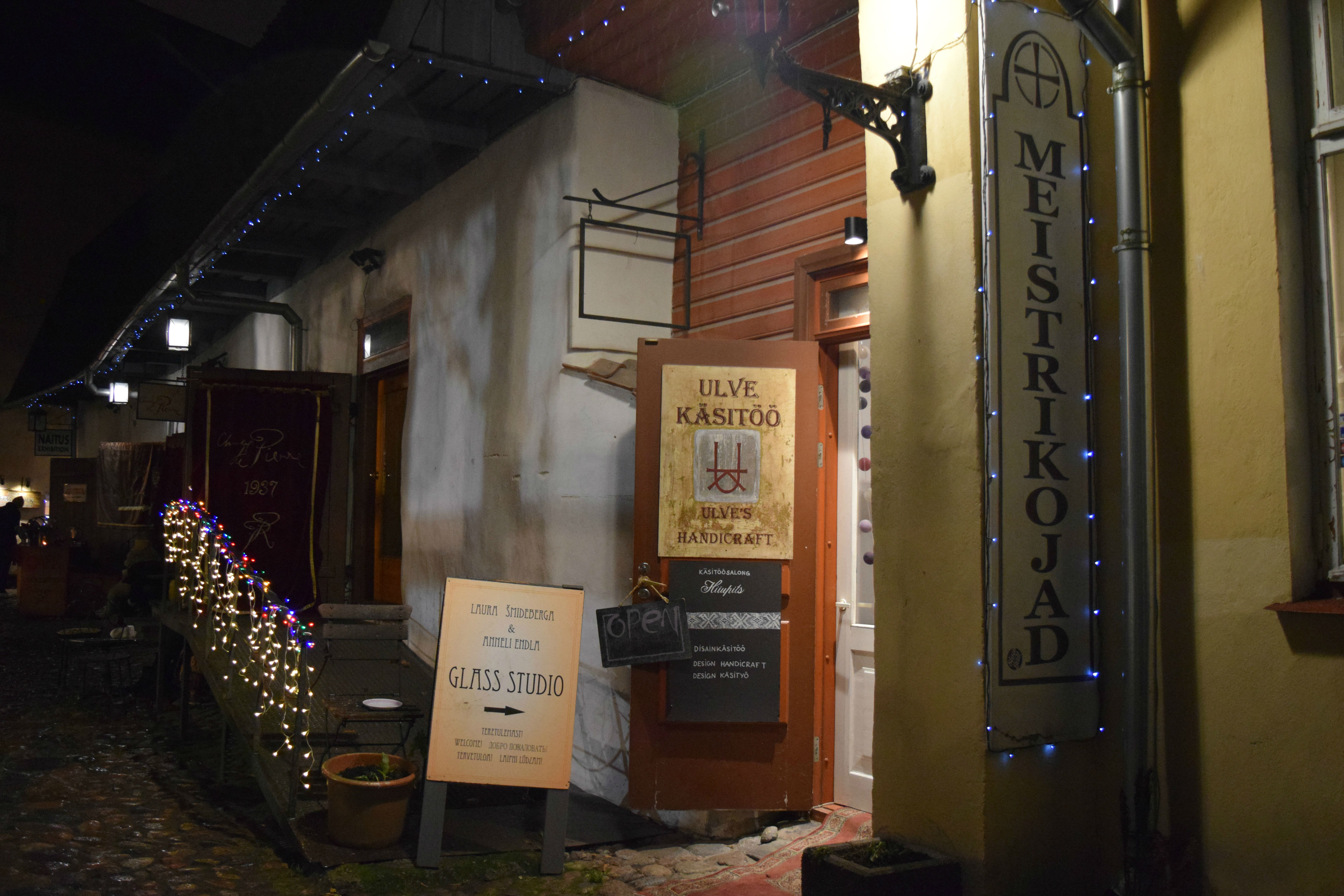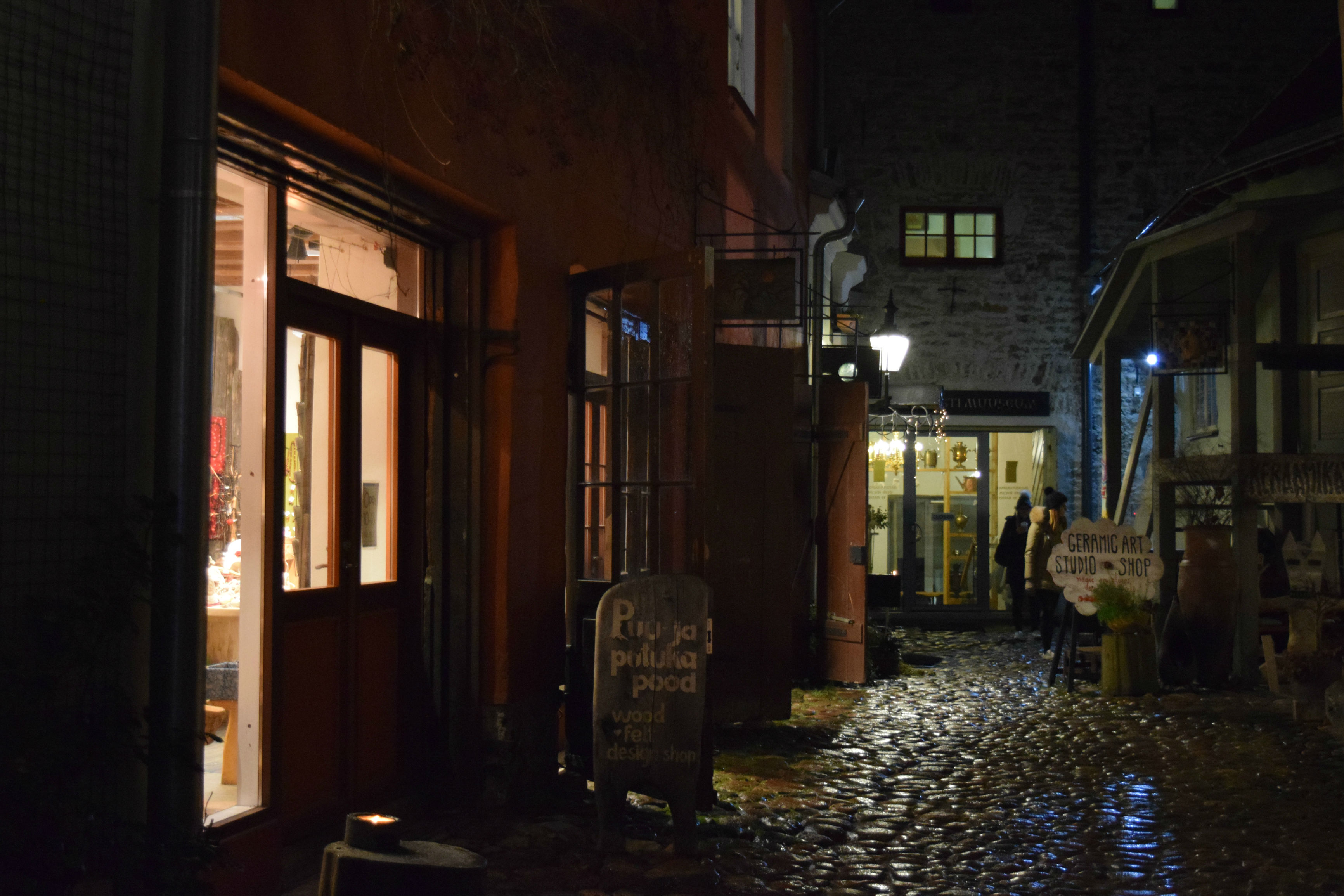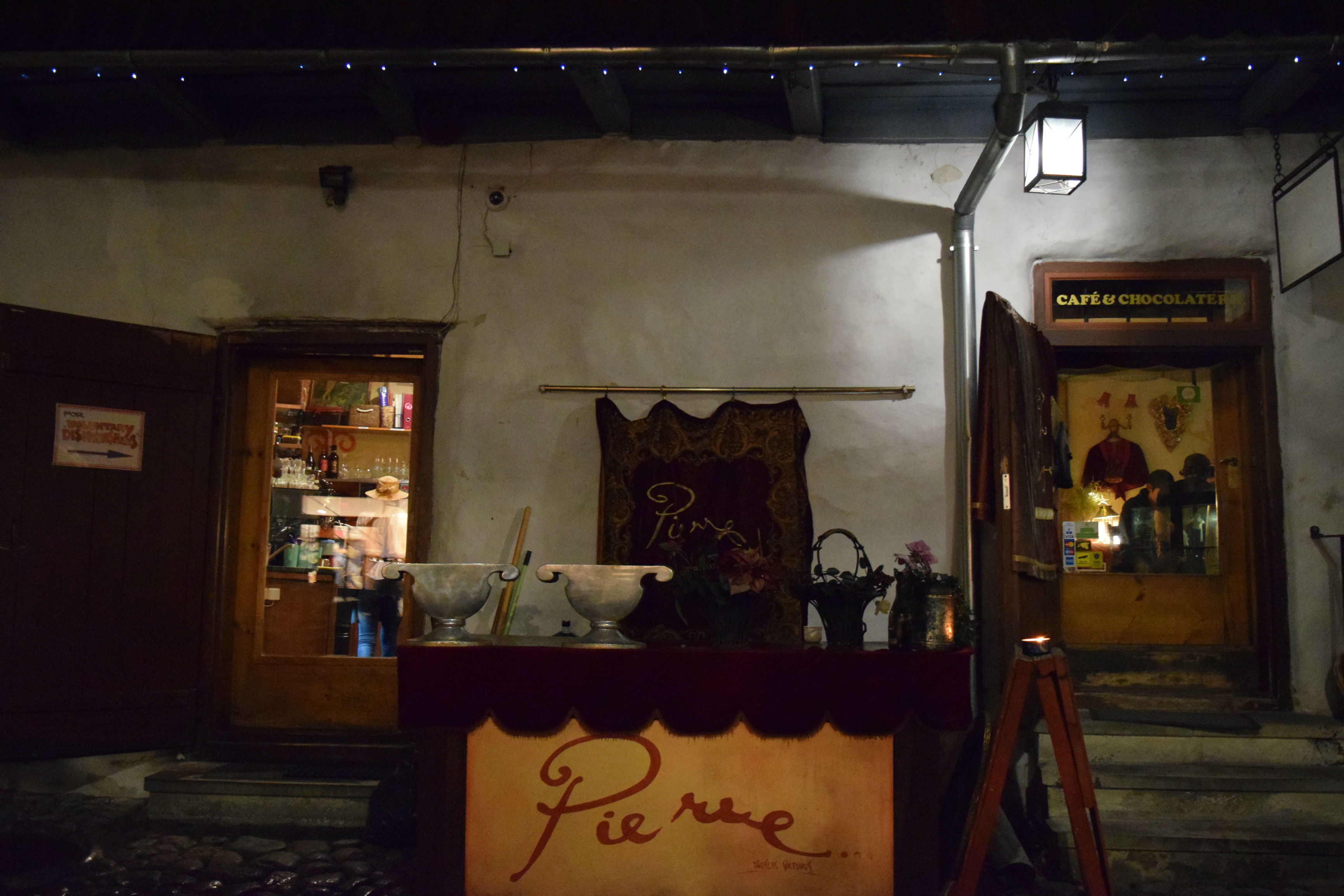 The Masters' Courtyard is a quiet beautiful courtyard where you shall find a variety of handcrafted items and souvenirs; mainly an appreciated work of craftsmen.
It was worthwhile paying a visit but do be careful as some shops restrict your use of cameras. In summer, I believe that you could come here for some good coffee.
St. Catherine's Passage (Katariina käik)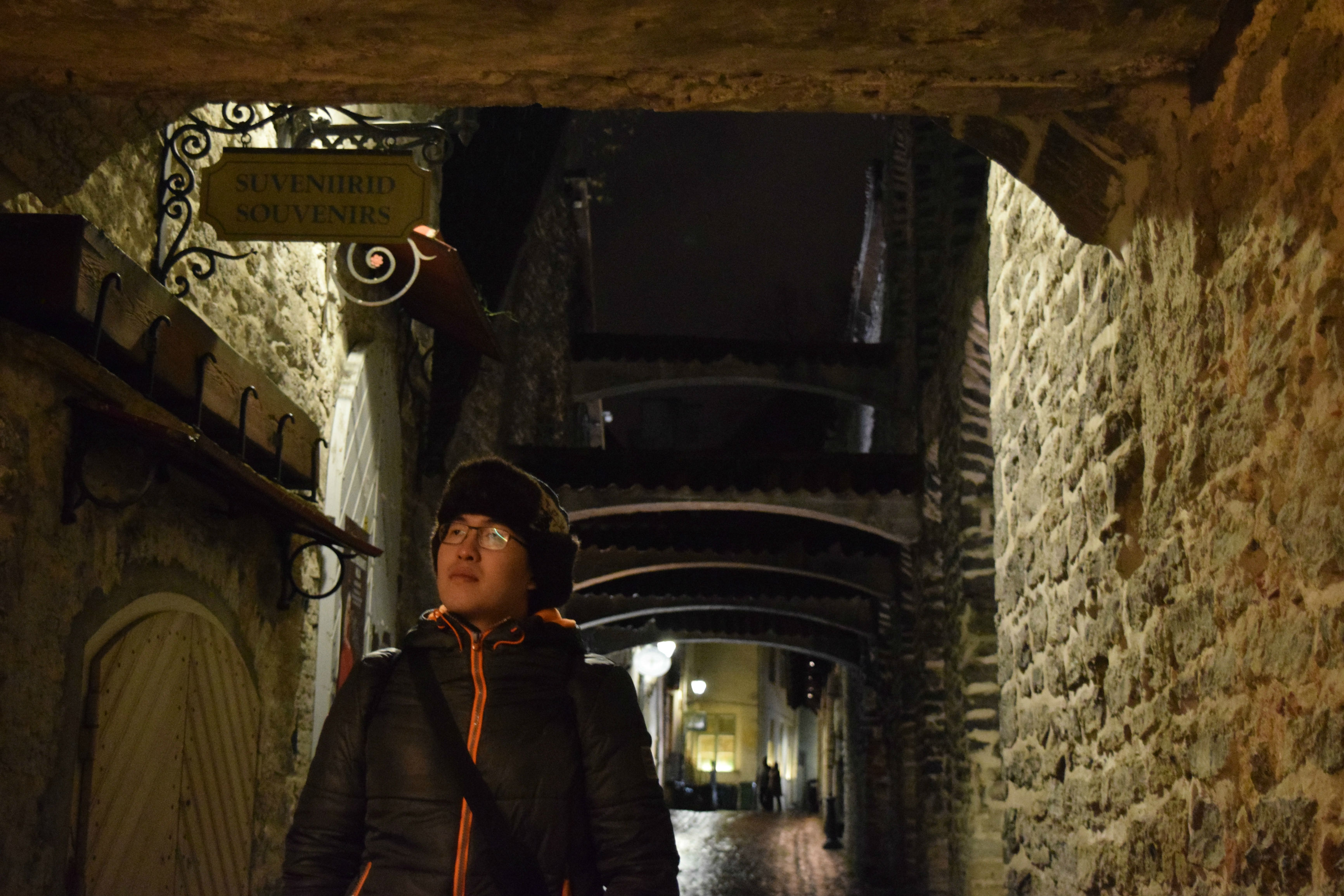 I took the courage to explore the different passageways in the Old Town and it was a beautiful discovery while you wouldn't feel too dangerous about it because there are other people doing the same.
Viru Gate & Hellemann Tower and its Town Wall Walkway
Viru Gate is one exit amongst others that separates the Old and the New Town. Along the streets into the Old Town, you shall find many shops and eateries as well.
Close to the Viru Gate is the Hellemann Tower and its Town Walk Walkway which eventually lead you to more passageways (like the one at St. Catherine's Passage).
Kuldjala Tower and its Town Wall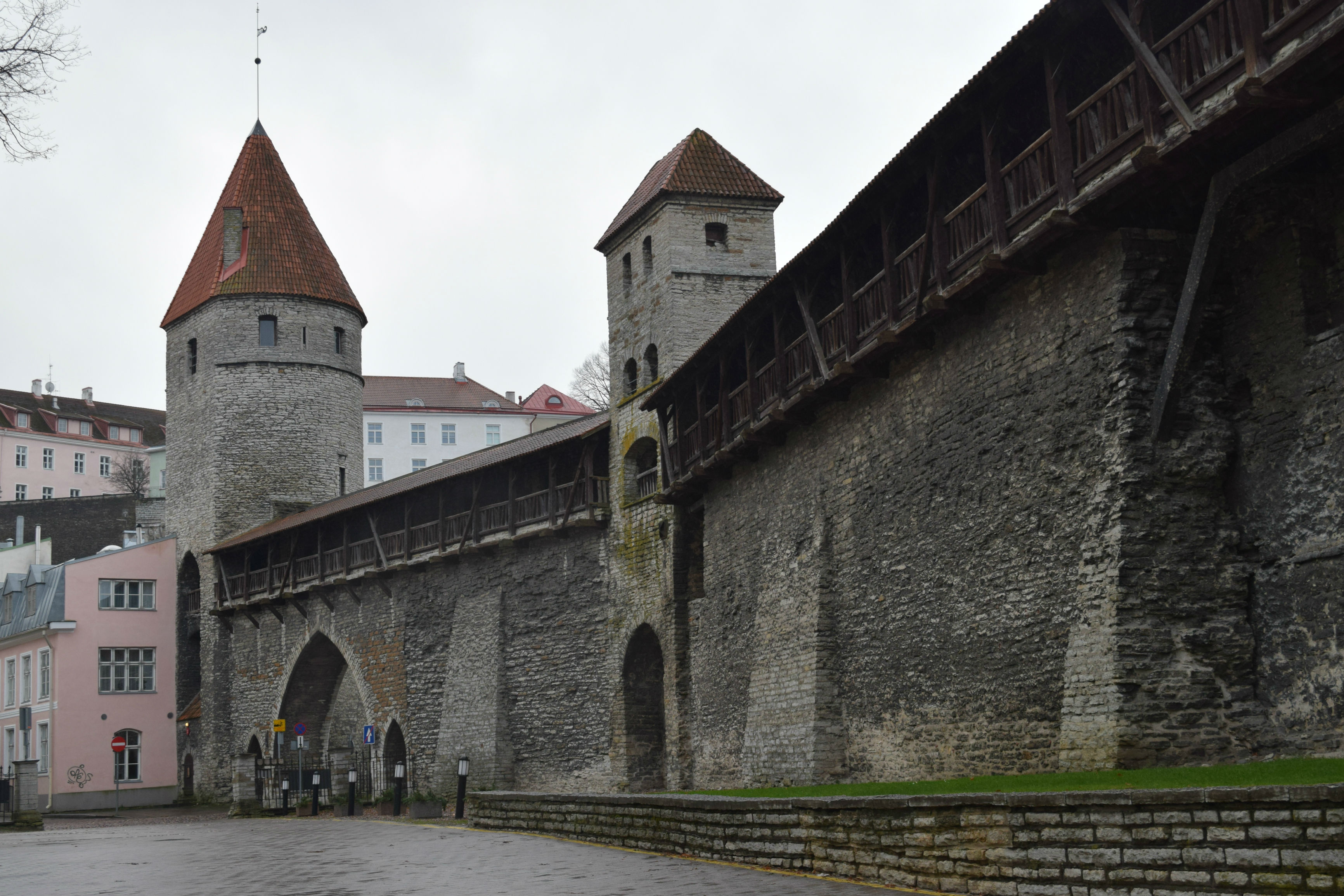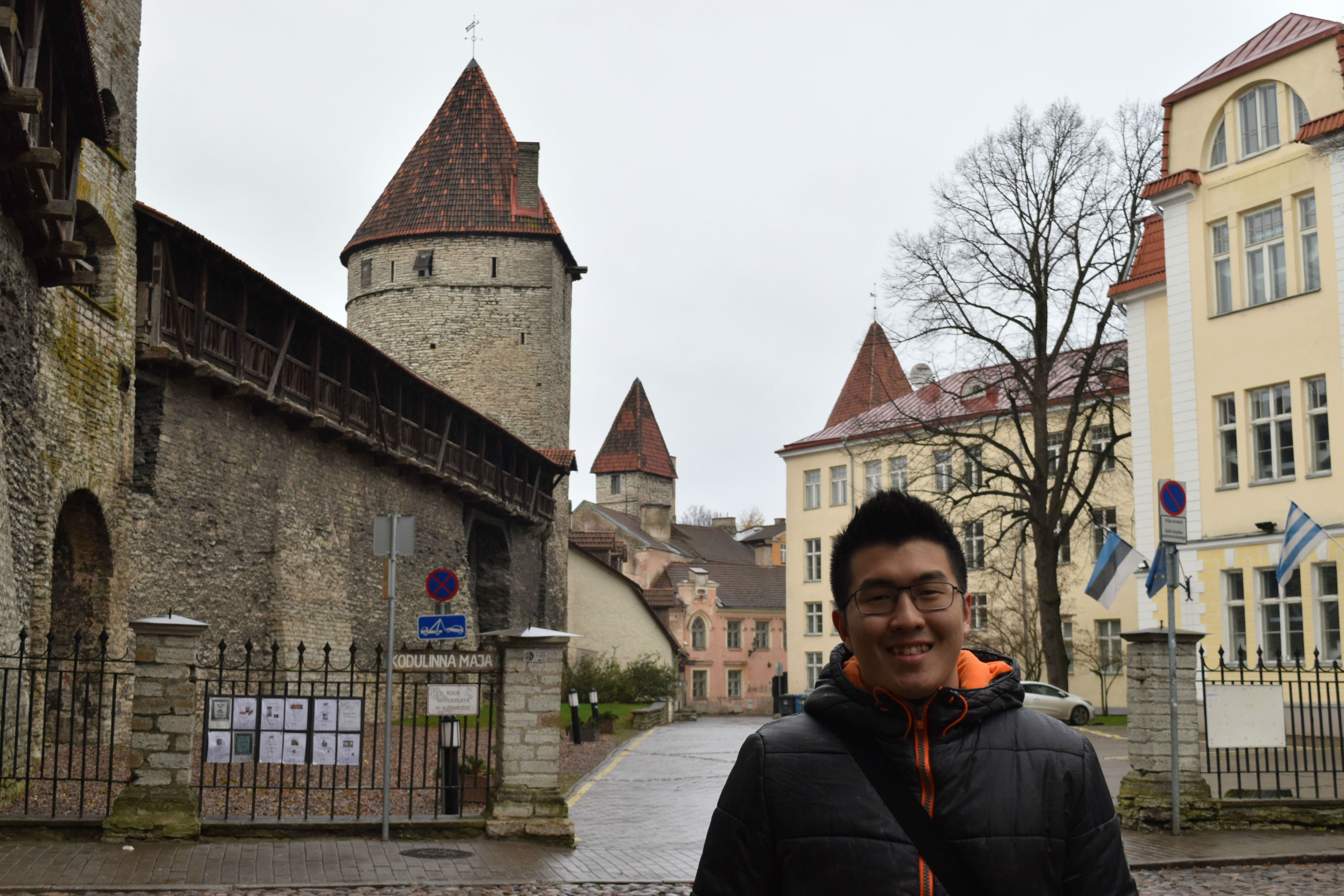 Climbing the walkway along the Town Walls may give you spectacular photos and if I remember correctly, admissions are EUR4 per adult/entry.
TIPS: Getting to Toompea Hill (located nearby) will give you a better panoramic view of the Old Town. However, if you would like pictures along the Town Wall Walkways (just like above images), the Stable Tower and its Town Wall Walkway will give you almost identical photos (refer further below) with no fares!
Balti Jaama Turg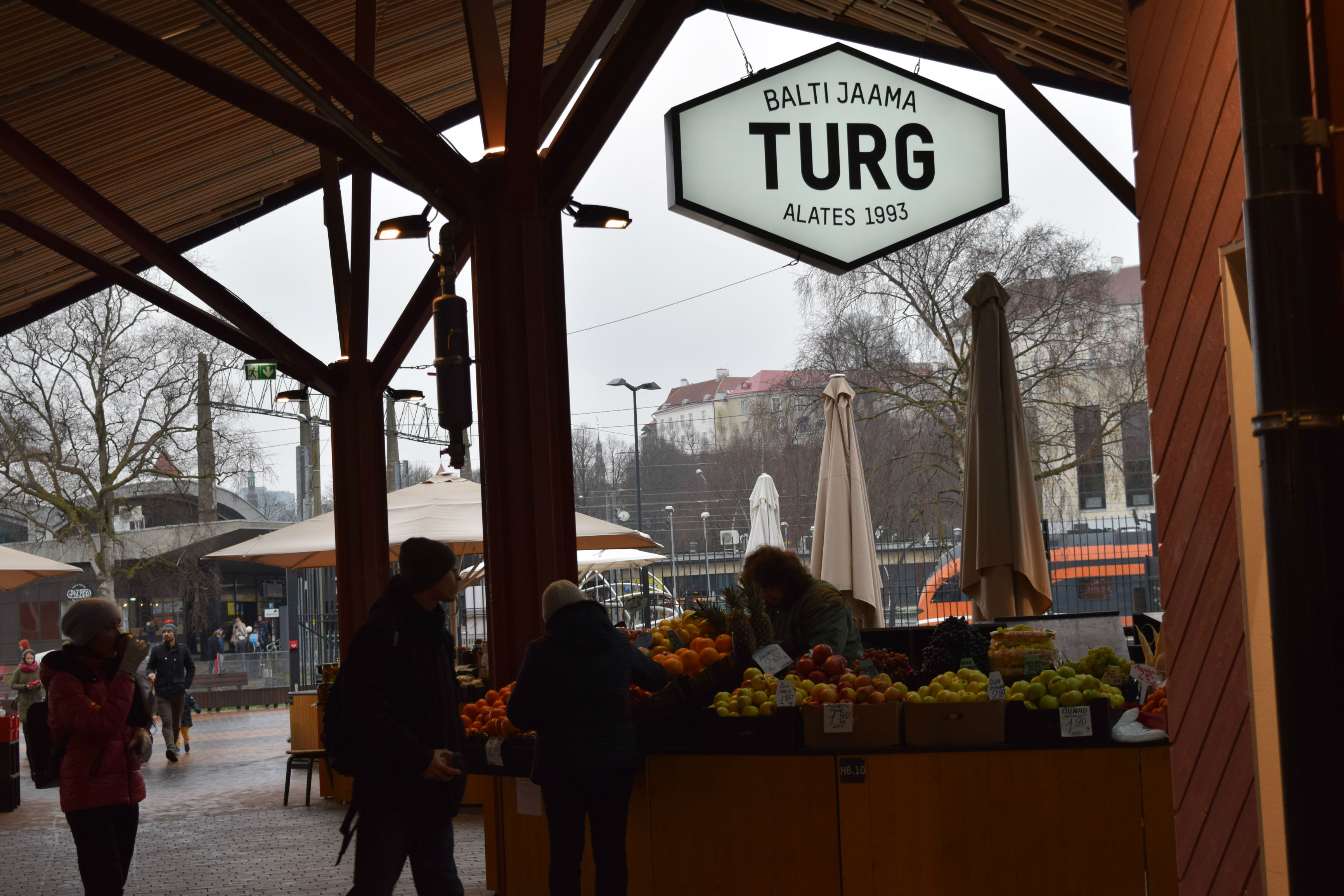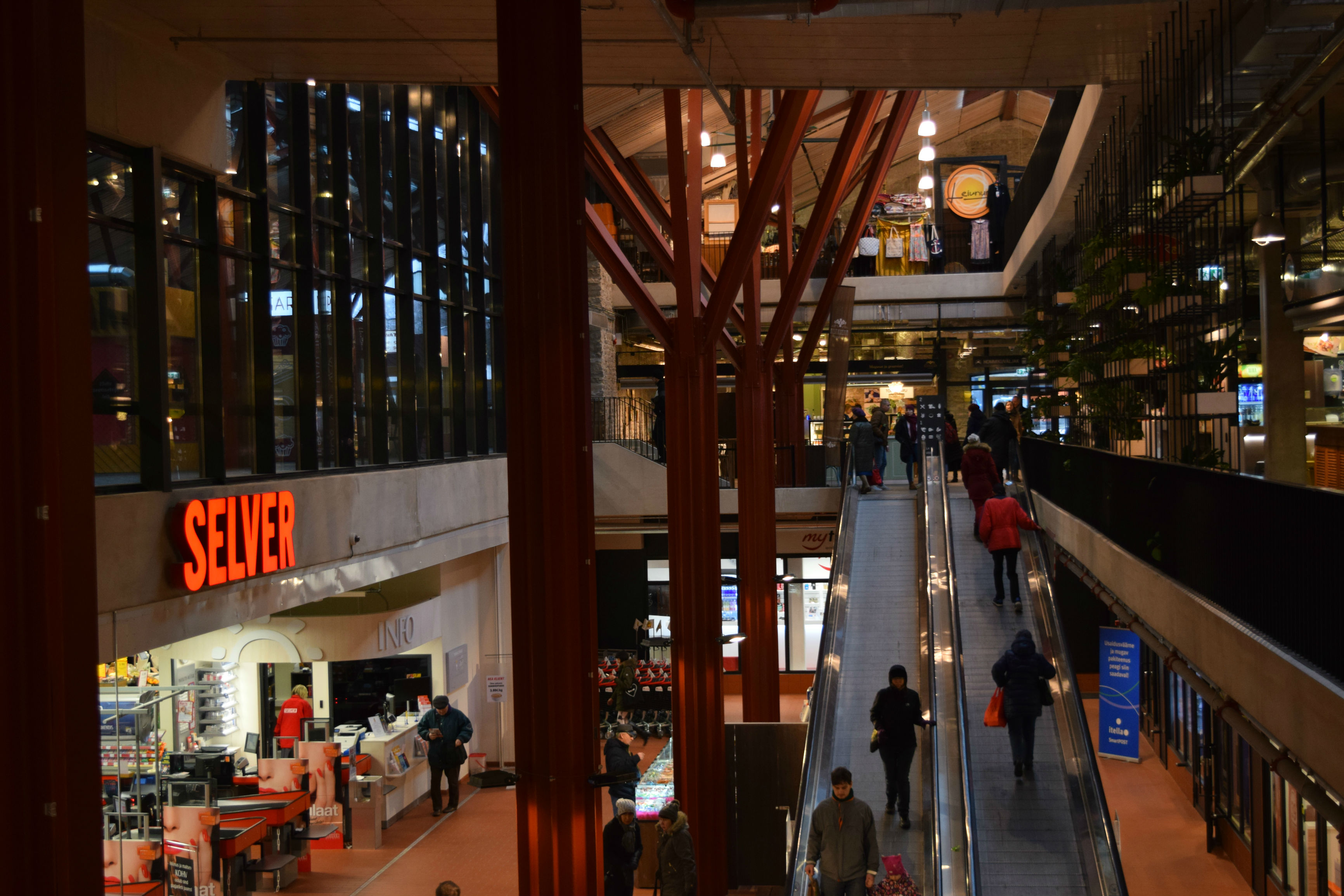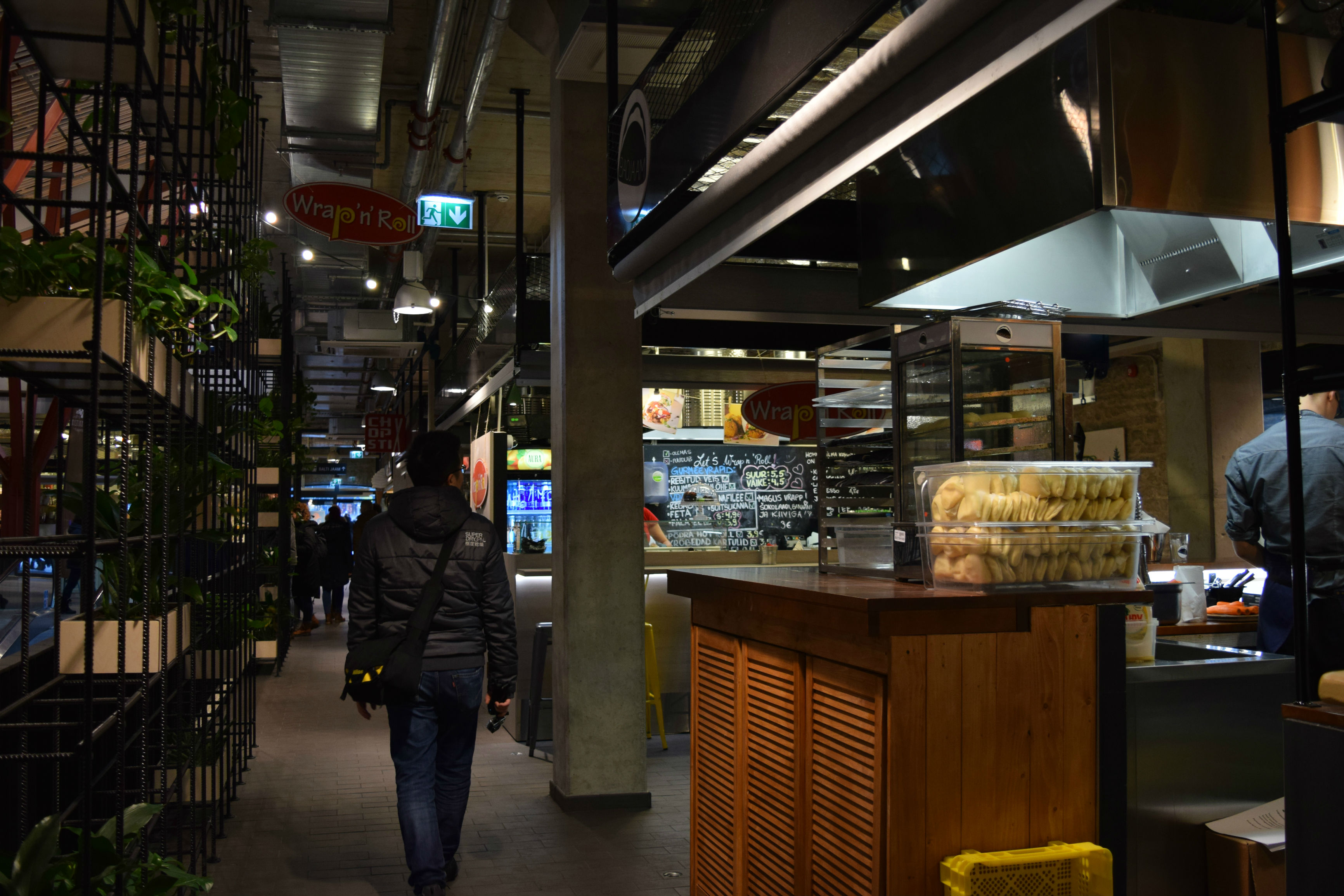 About 10 minutes away (by foot) from the Kuldjala Tower, you will find the Balti Jaama Turg that offers a variety of everything (i.e. clothings, groceries, and food).
If you are looking to buy some really good handmade socks out of wool material, this is the place (located upstairs). I bought some of them and one pair costs about EUR5 – EUR6 only. I don't think you can get any cheaper elsewhere though. The only challenge was the language barriers with vendors but you will certainly overcome them anyways.
They have got the Kalev store, being the largest and oldest confectionery company in Estonia. Do remember to try them, by the least!
Patkuli Stairs and the Estonian Government Office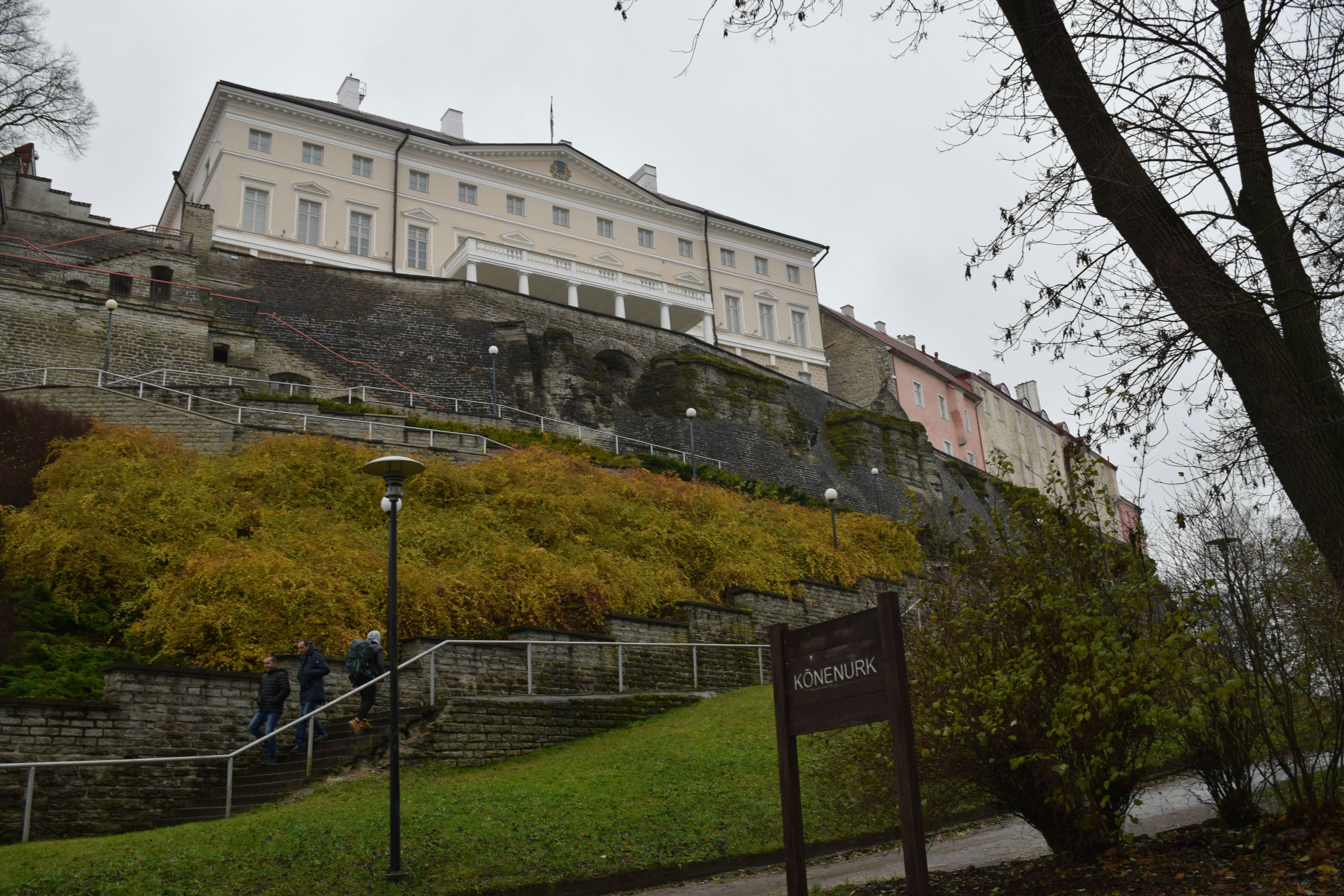 This is probably one of the easiest access to the Toompea Hill by taking the Patkuli Stairs if you are coming from the Balti Jaama Turg market.
From here, you can also see the Estonian Government Office.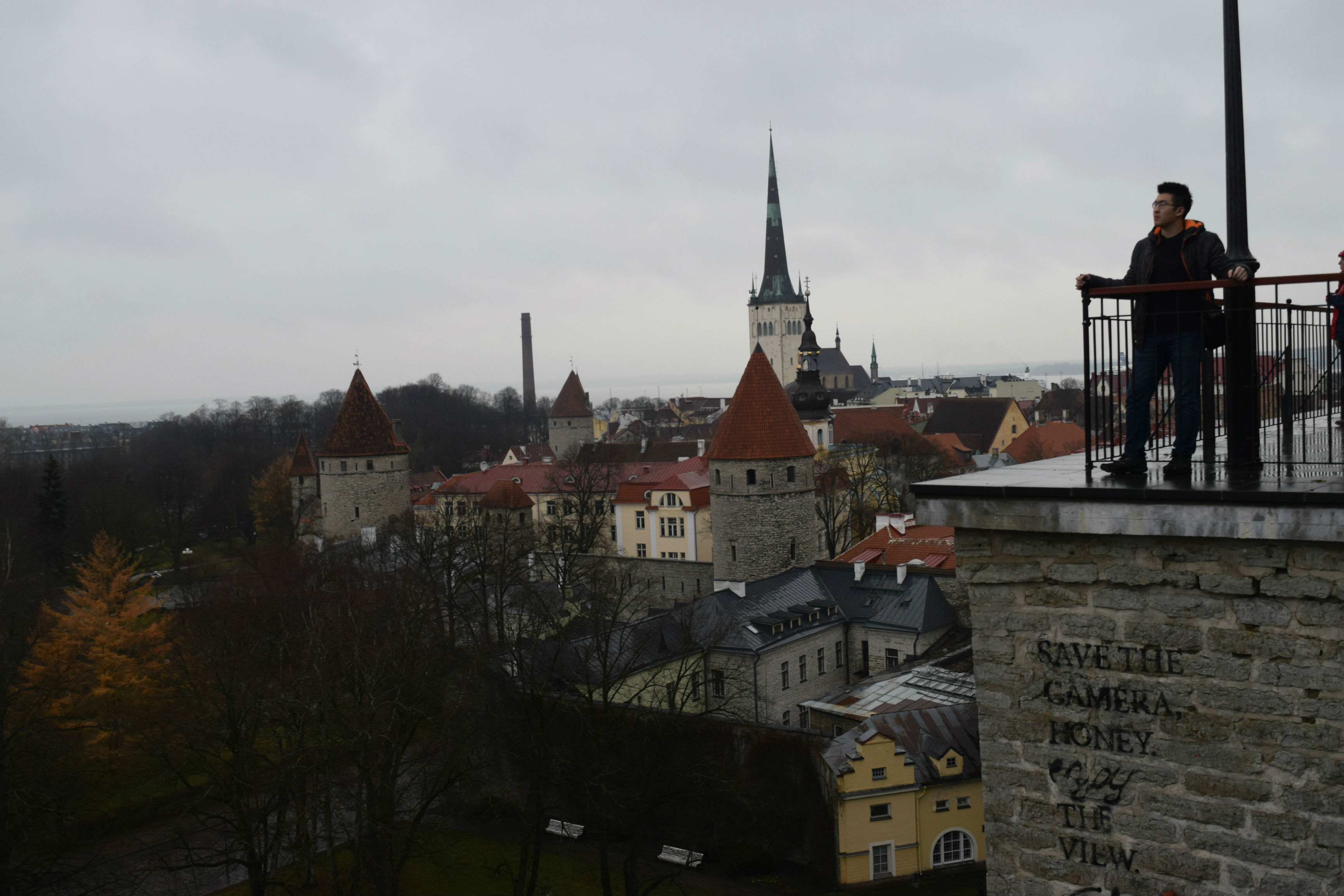 Spot the "Save the Camera Honey, enjoy the view" while its view over the Old Town was spectacular.
Also, be prepared to have your pictures be photo-bombed by a bird.
The Times we had…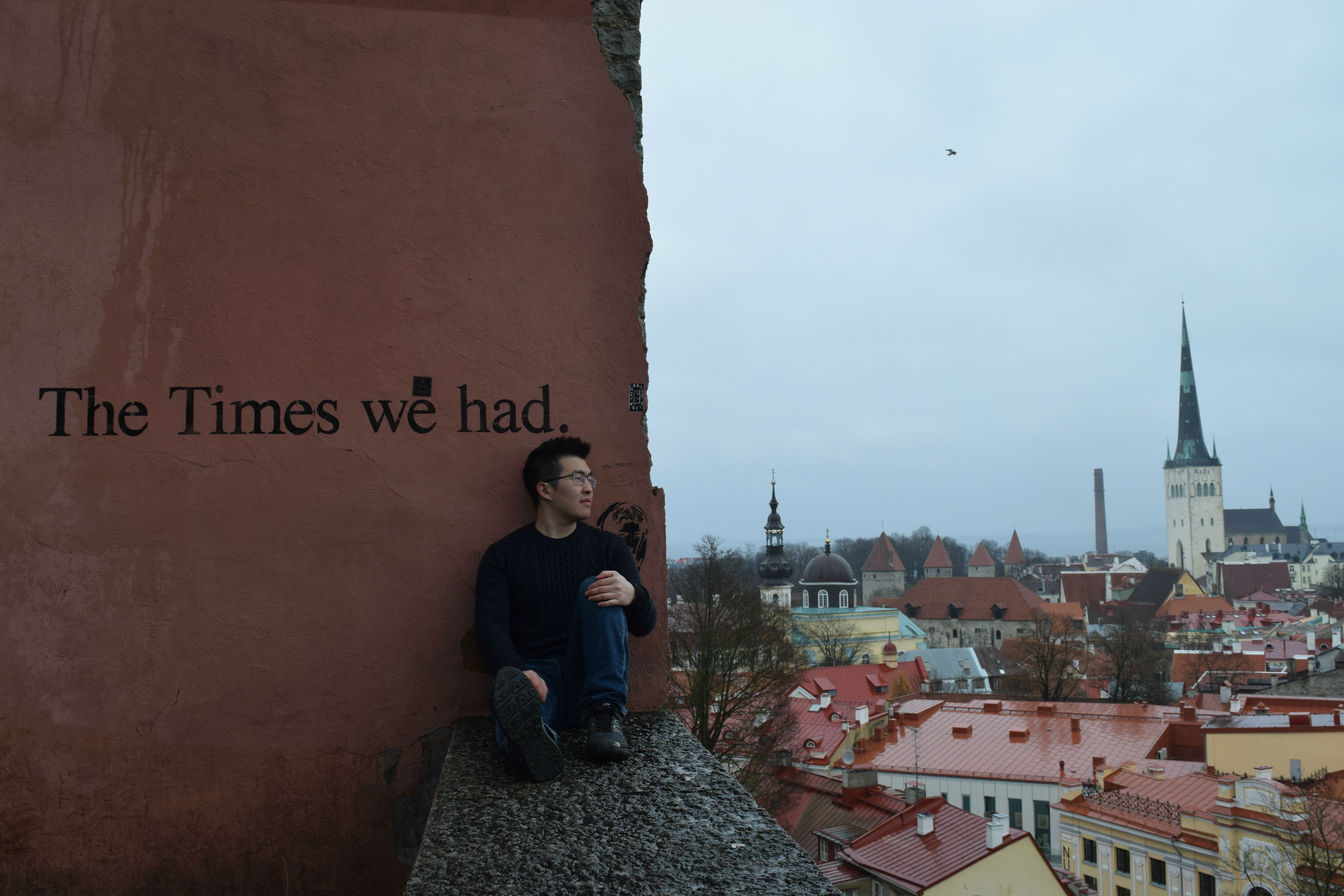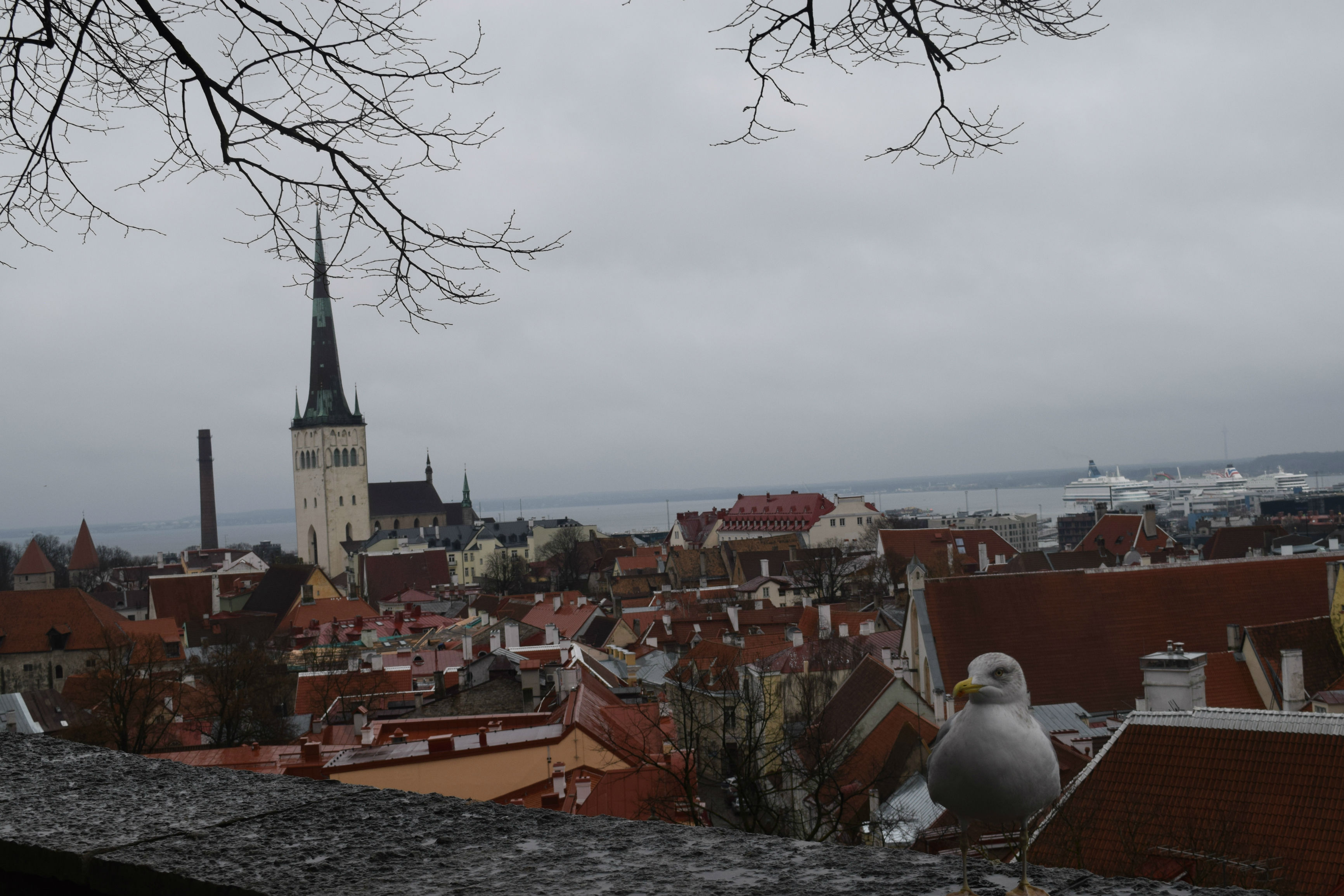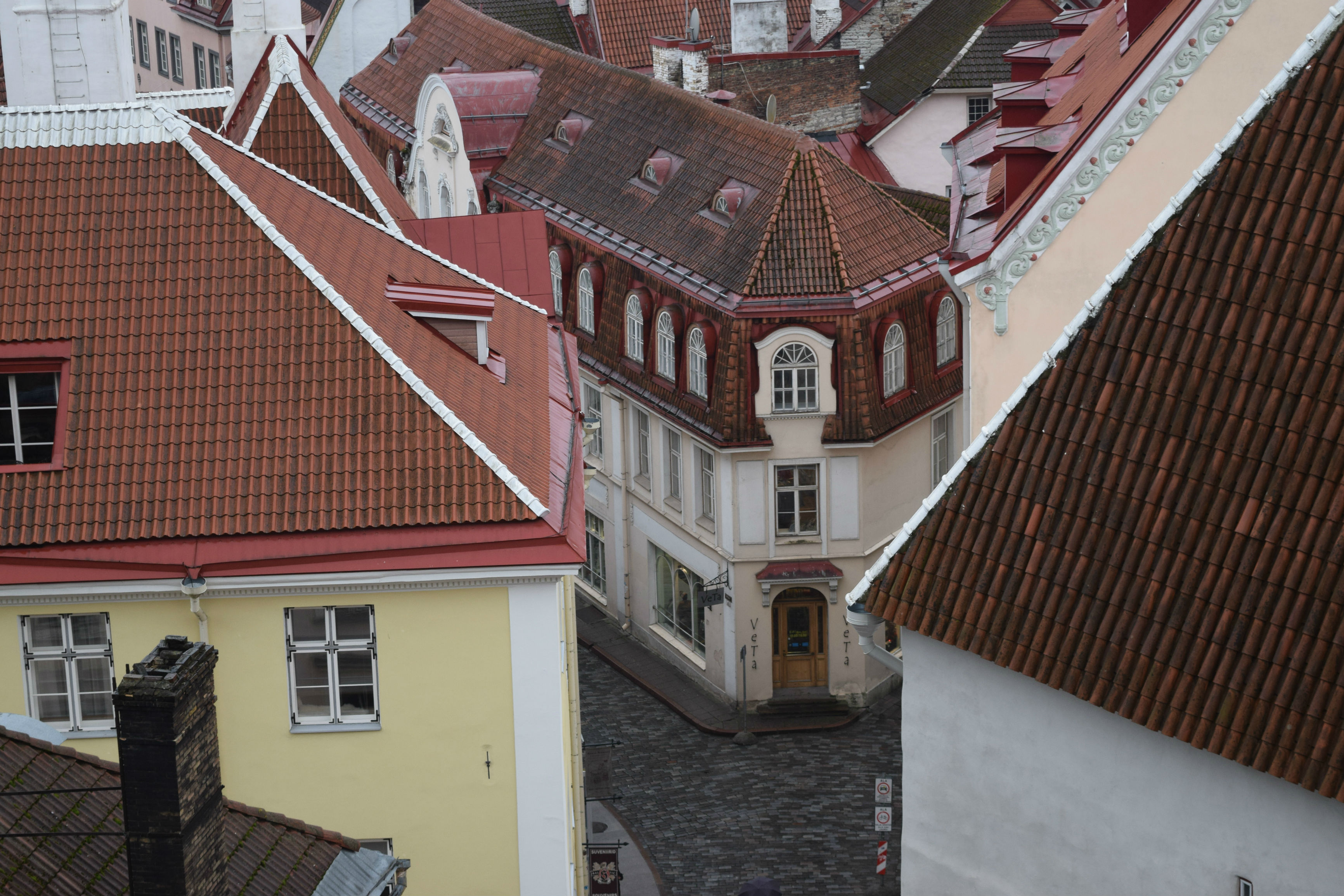 Another perfect picture view over the Old Town of Tallinn. They are located really close to the first viewpoint above and do be careful not to drop over!
Nevertheless, The Times we had.. will always be in my memory forever.
St. Mary's Cathedral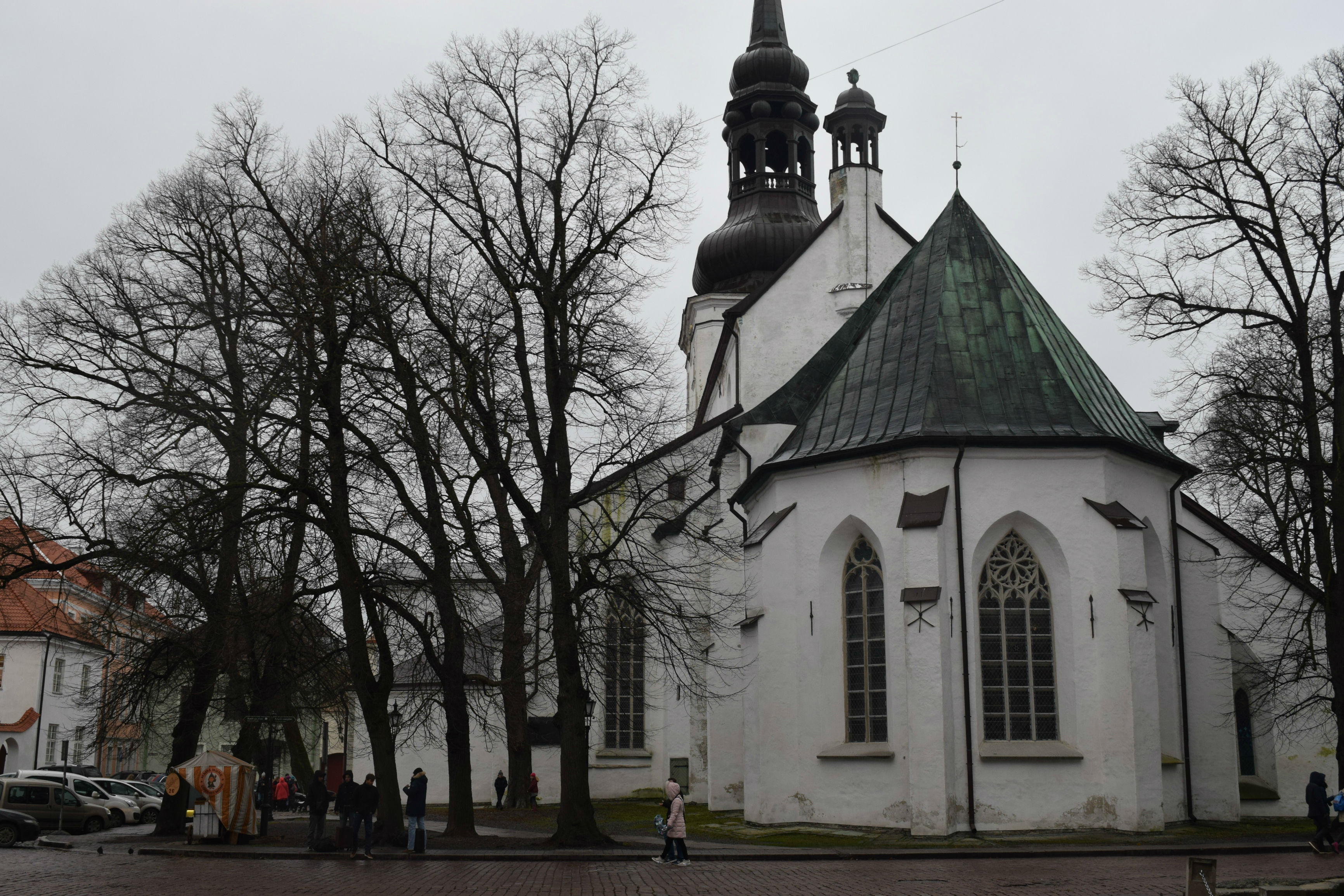 Admissions are free and photos are probably restricted.
Opening Hours: Nov – Dec (Tues – Sun @ 10am – 4pm); (Sat – Sun @ 9am – 4pm).
Alexander Nevsky Cathedral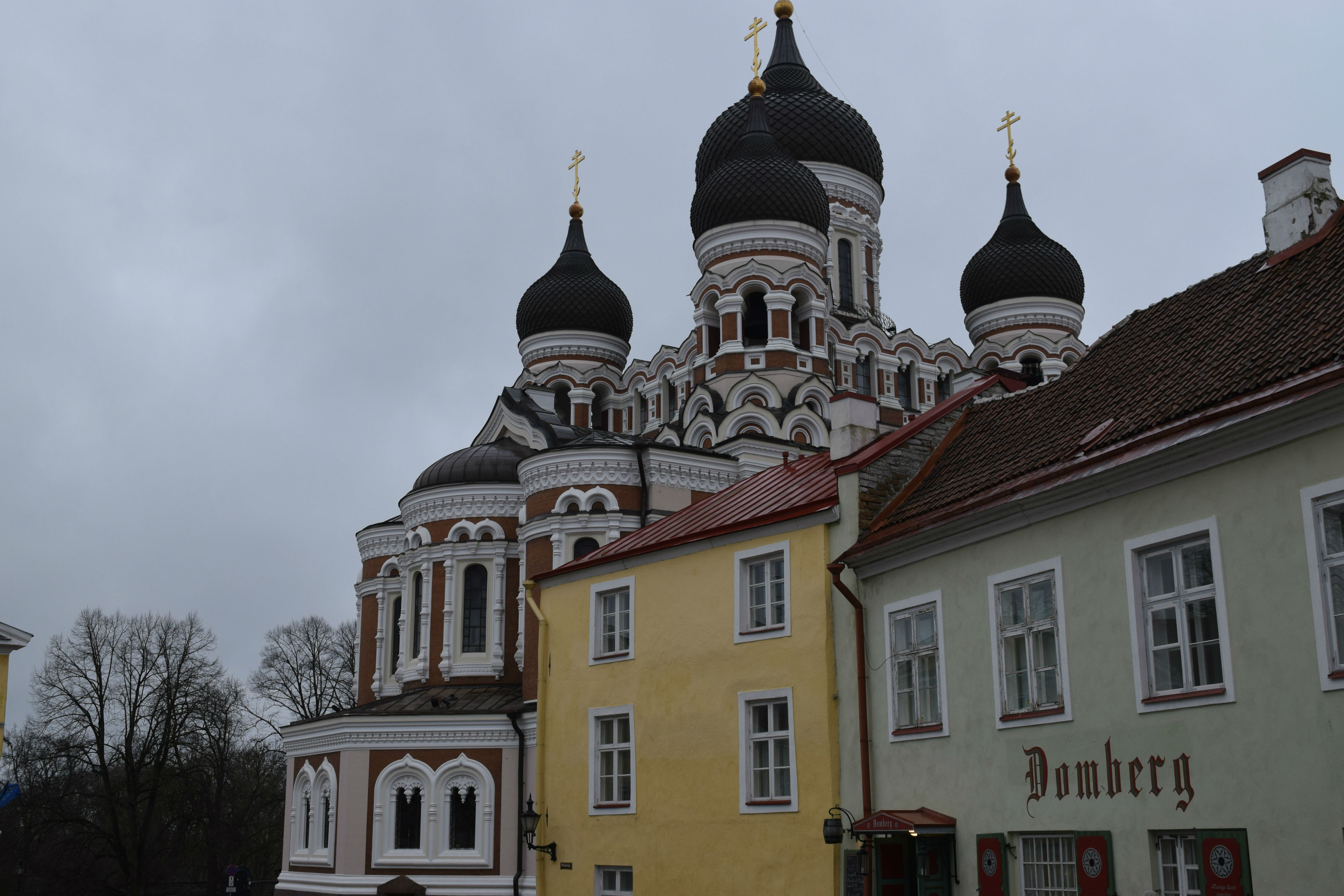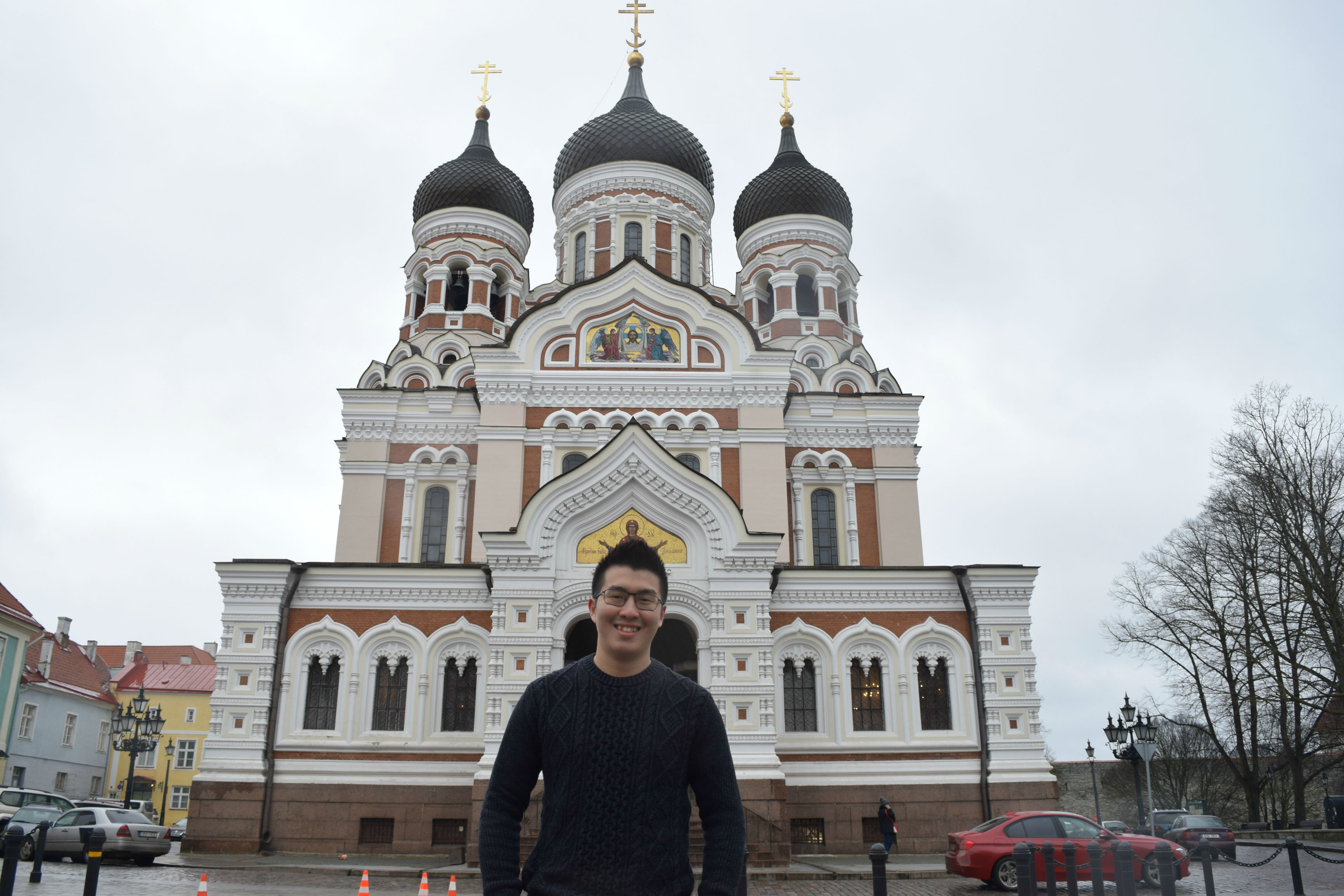 One of the best structures on Toompea Hill is the Alexander Nevsky Cathedral. Interior were amazing and admissions are free too.
The Parliament of Estonia & Pikk/Tall Hermann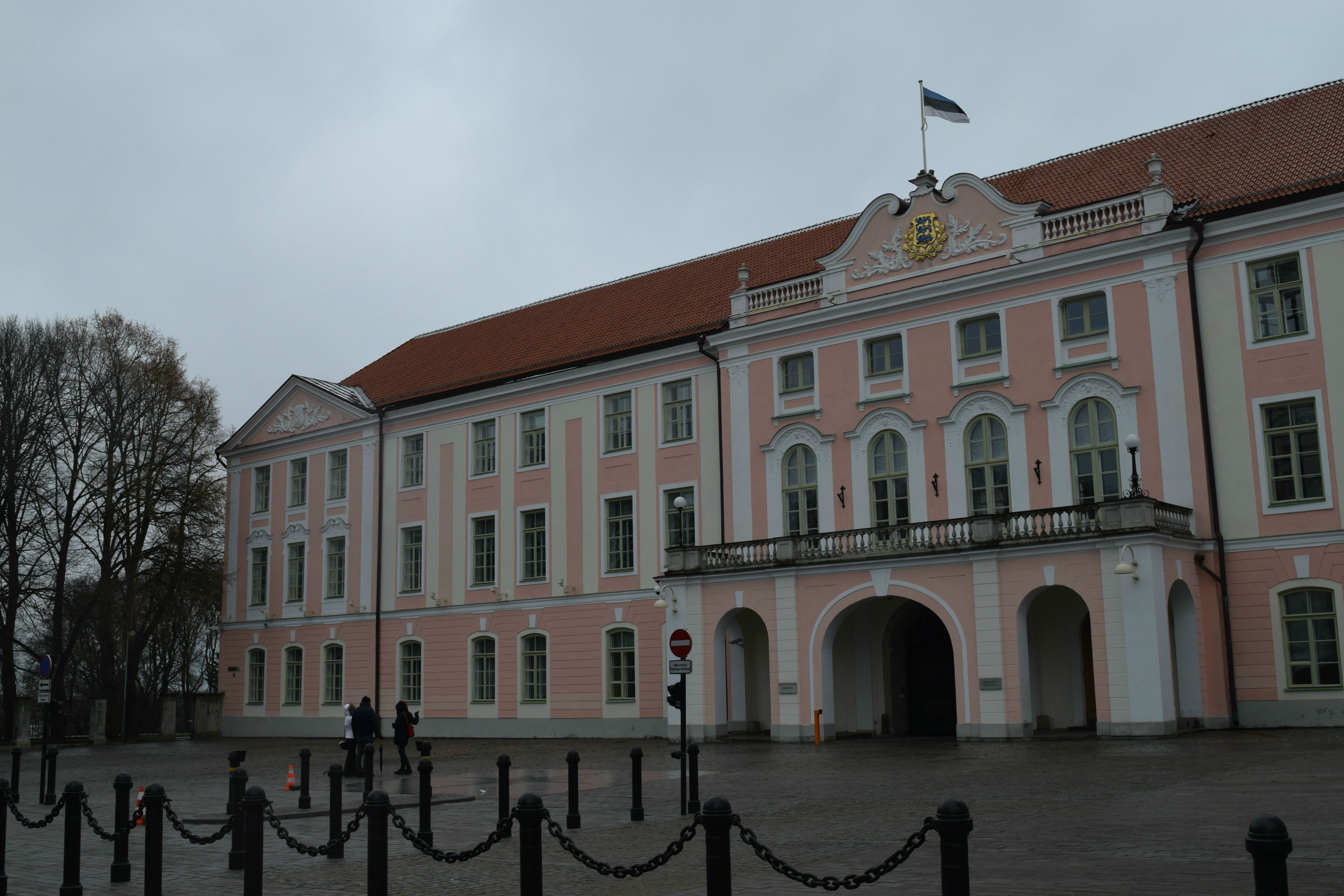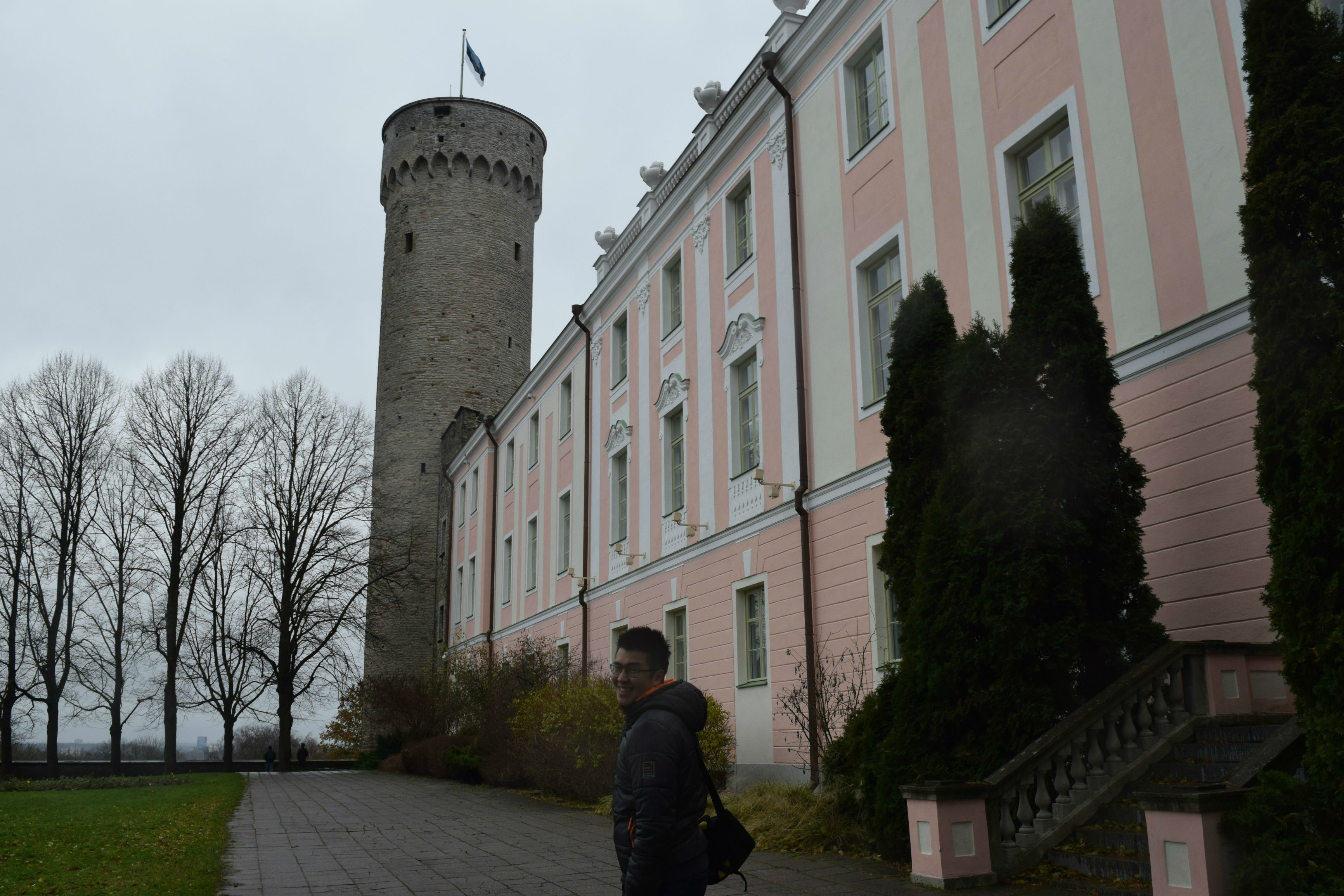 Just opposite of the Alexander Nevsky Cathedral is the The Parliament of Estonia and next to it is the Pikk/Tall Hermann. I would actually trying to find a way to access the Toompea Castle (Toompea loss), but failed to do so. The access was probably restricted.
Stable Tower and its Town Wall Walkway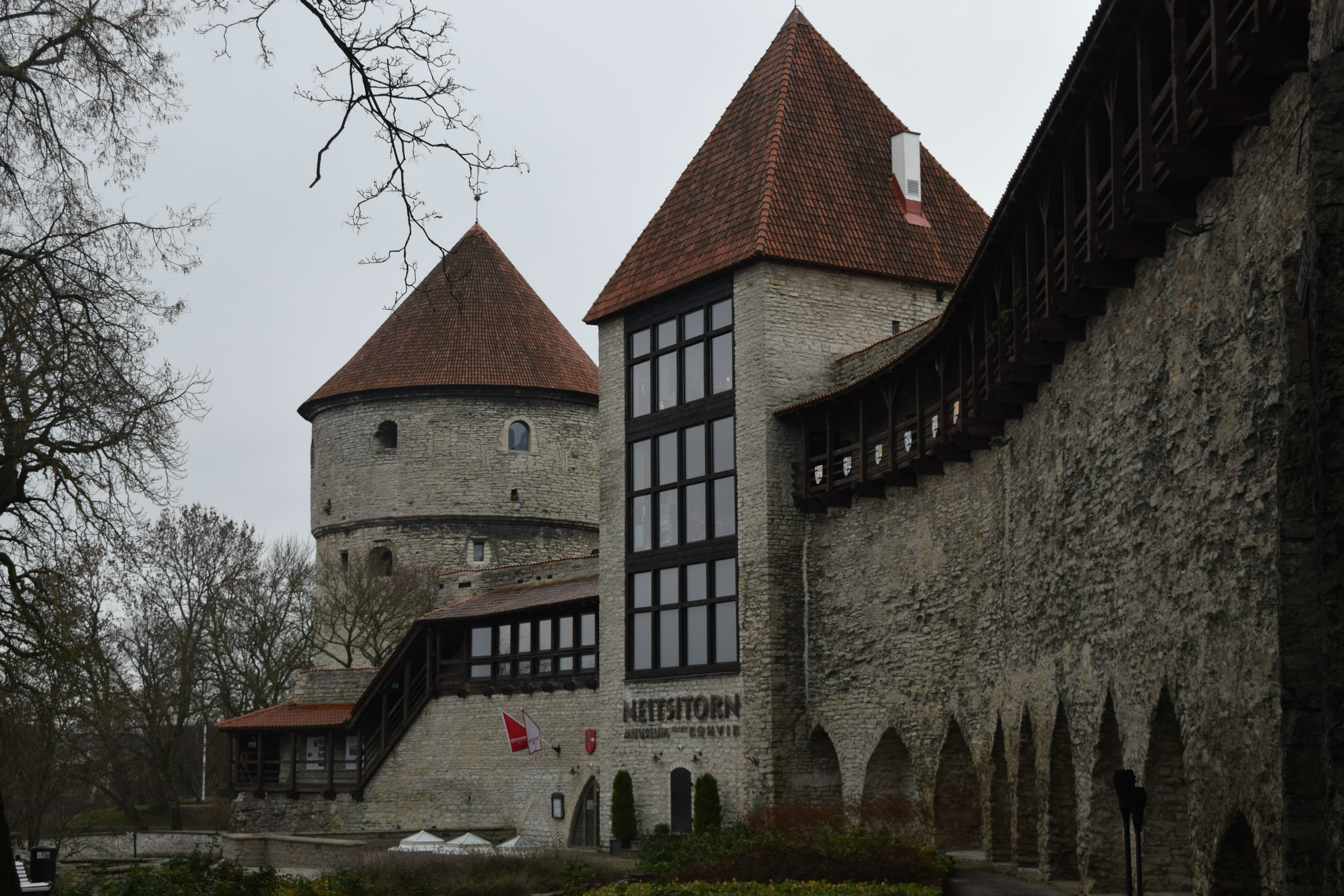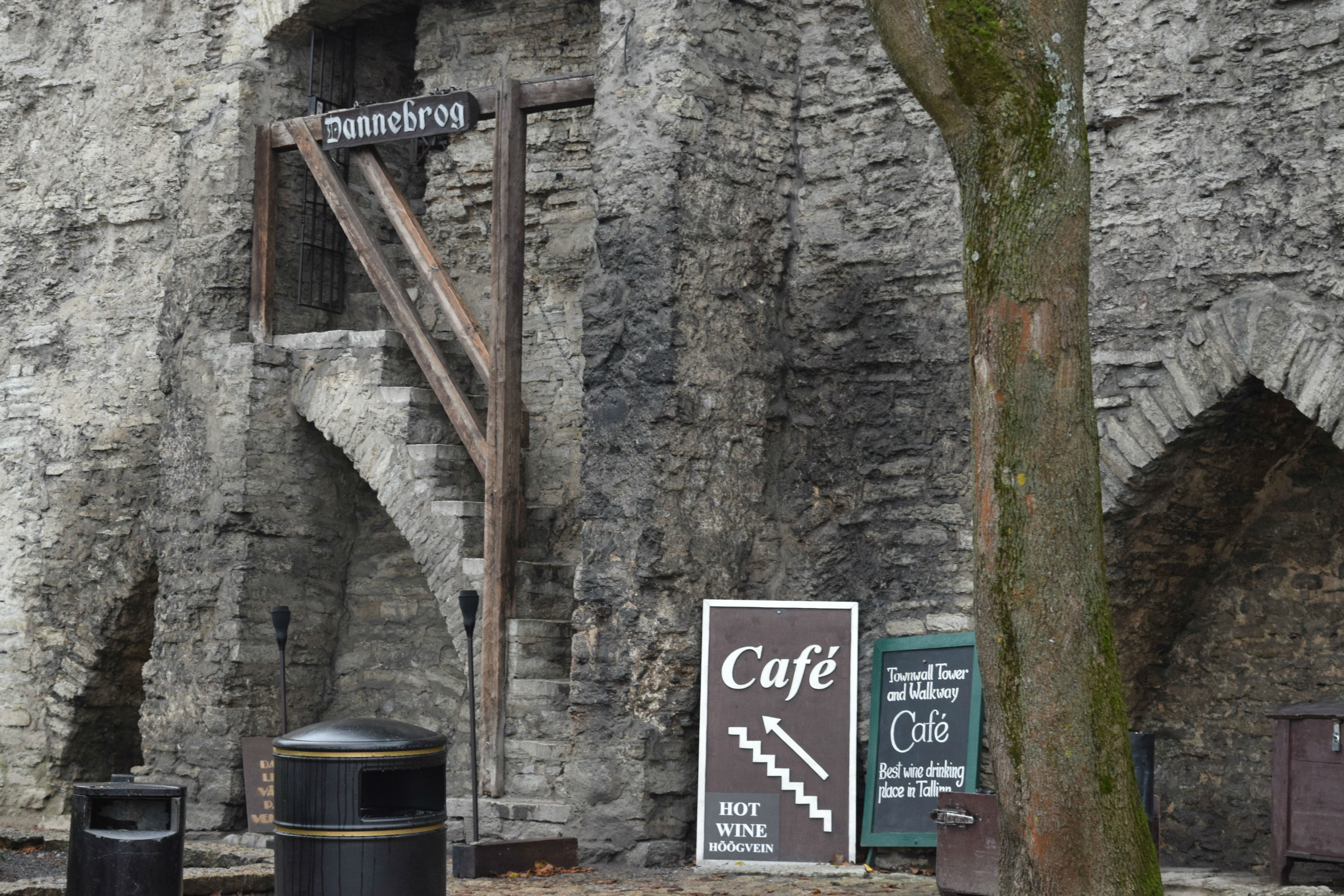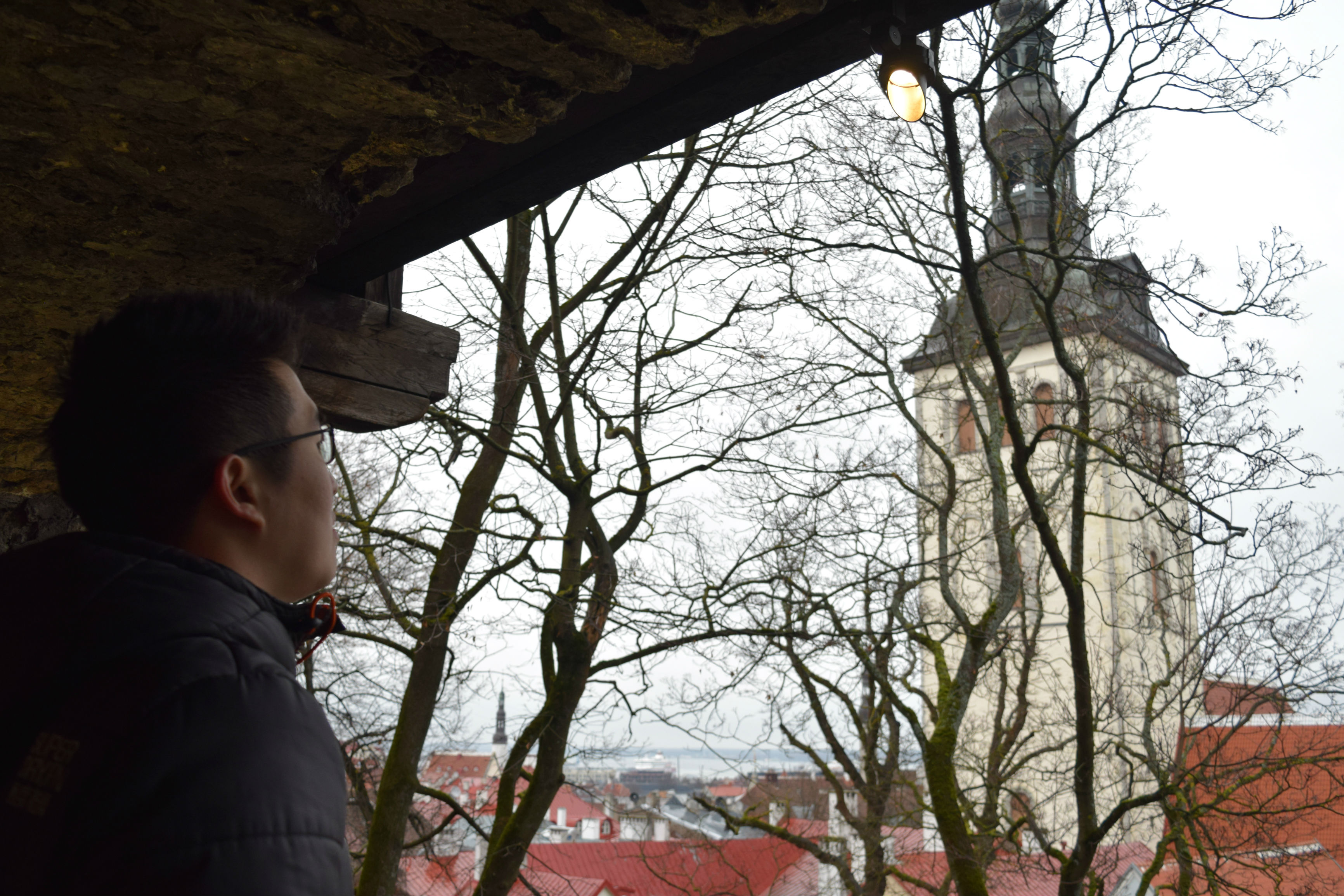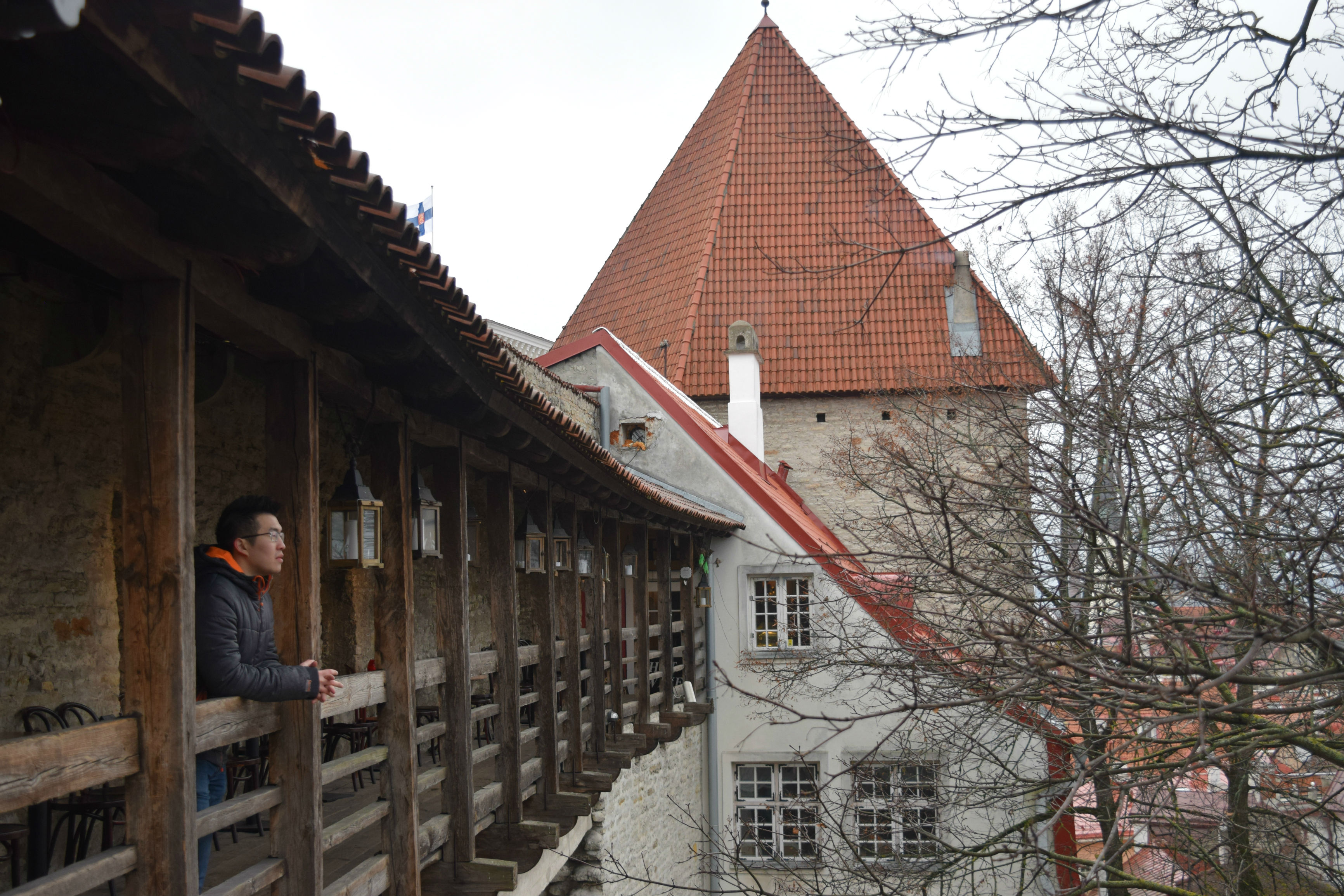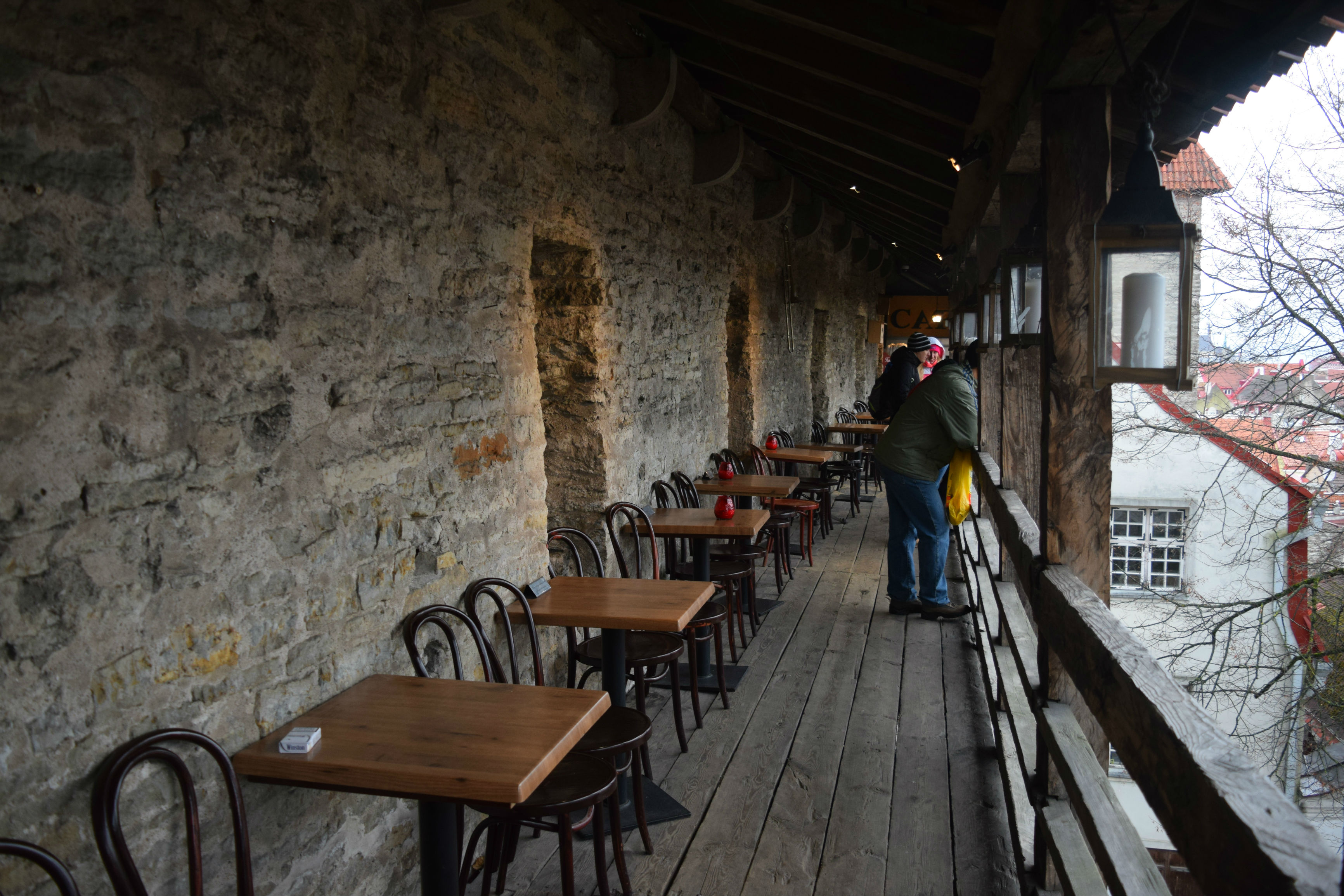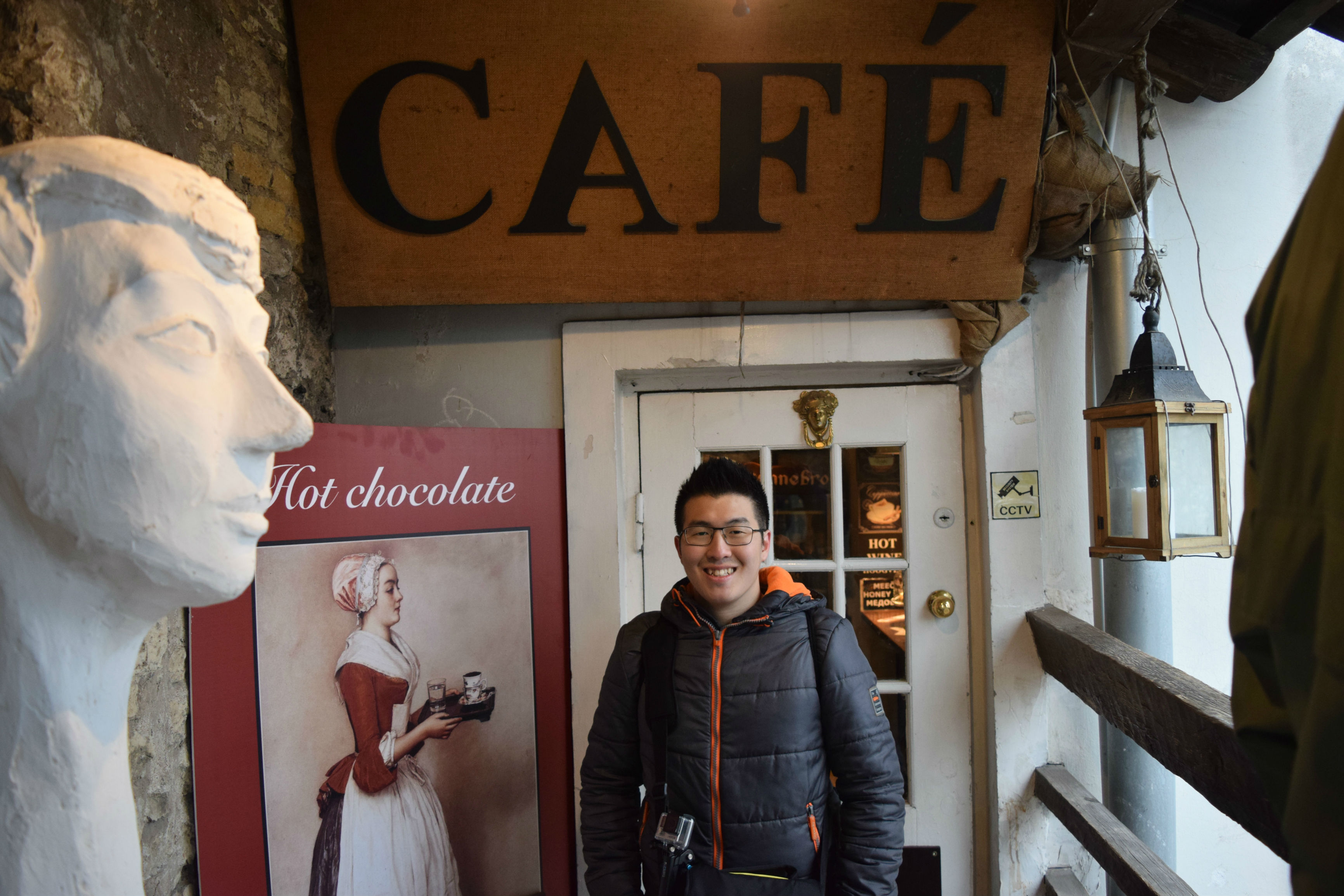 Here it is, the Stable Tower and its Town Wall Walkway that gives you almost similar photos to the one at Kuldjala Tower; with no fares! Plus, there is a cafe at the end of the walkway but from what I see, they aren't cheap!
Watch your steps carefully as it is really steep getting up there but very much worth it!
---
OTHER OPTIONAL PLACES WORTH VISITING
Sadama Turg (Harbour Market)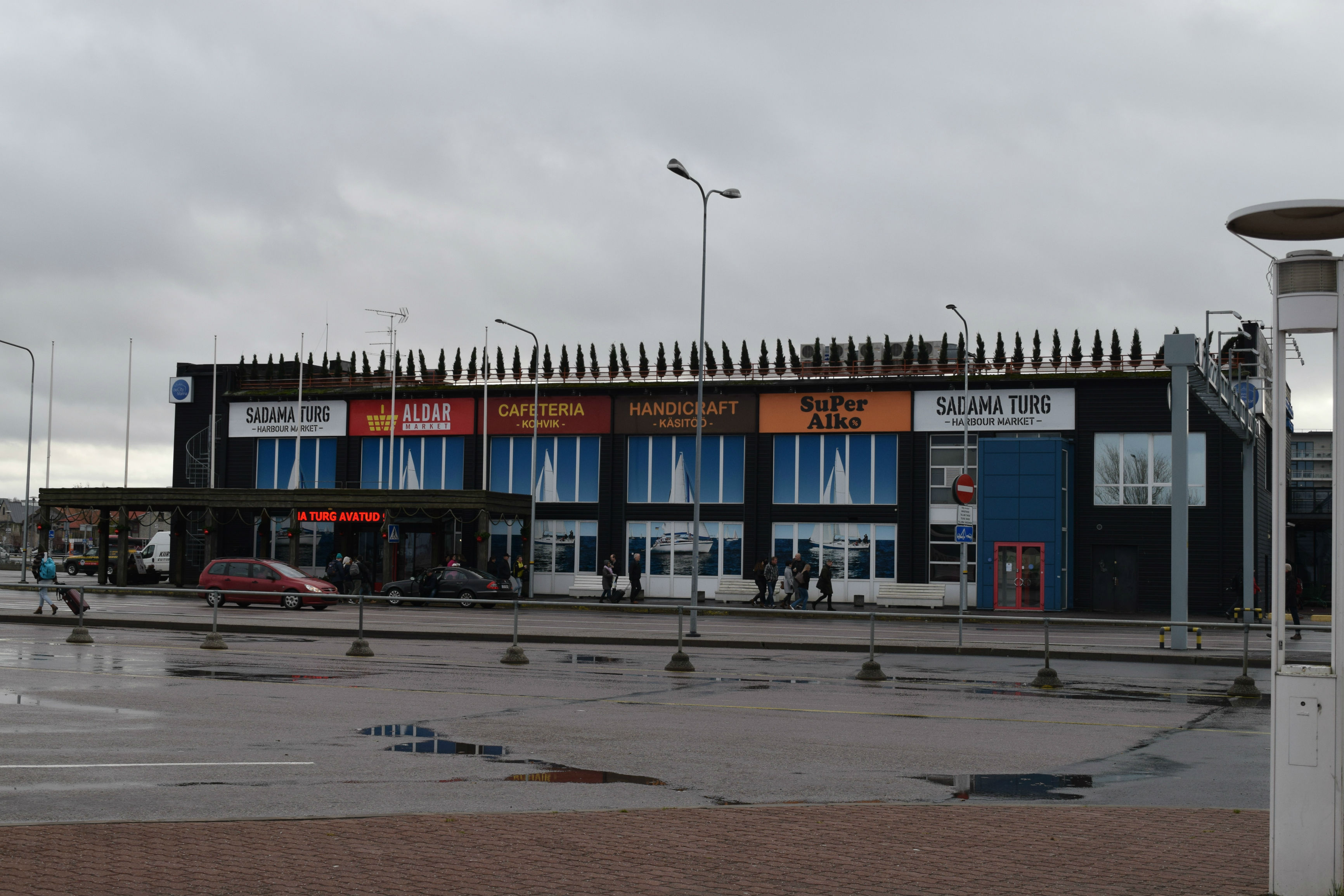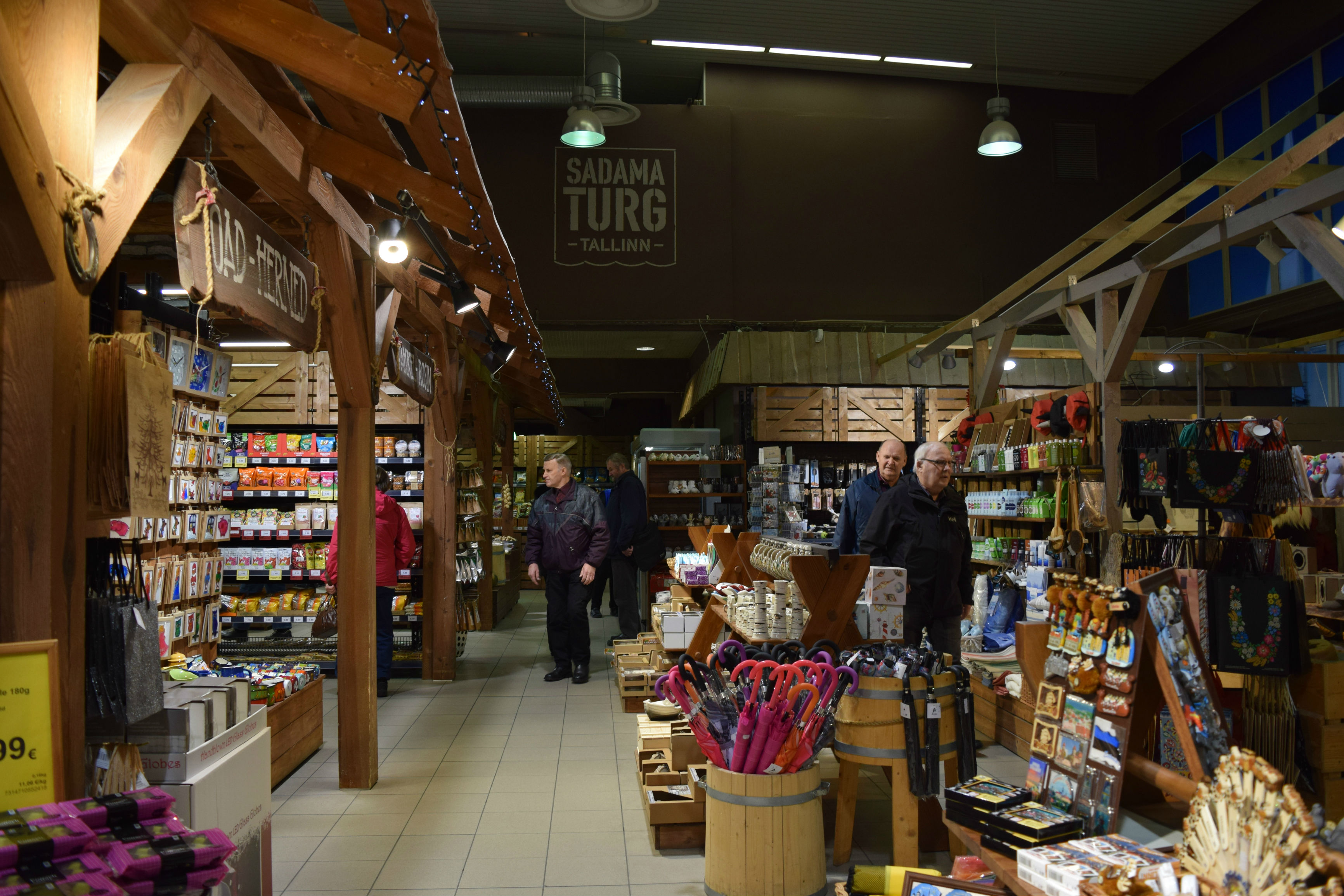 The Harbour Market is located really close to the Tallinn's port and its not something that you will miss if you are taking the ferry to/from Helsinki. It has a supermarket that offers souvenirs and groceries.
St. John's Church (Jaani Kirik) & The War of Independence Victory Column @ Freedom Square
There are nothing much to shout about the Freedom Square except its beautiful church and its Victory Column. Well, I am ain't sure if you will find any markets in the Freedom Square on other times (obviously it was an empty space during my visit in November).
---
FOOD AND DRINKS YOU'D LIKE TO TRY
Rataskaevu 16 Restaurant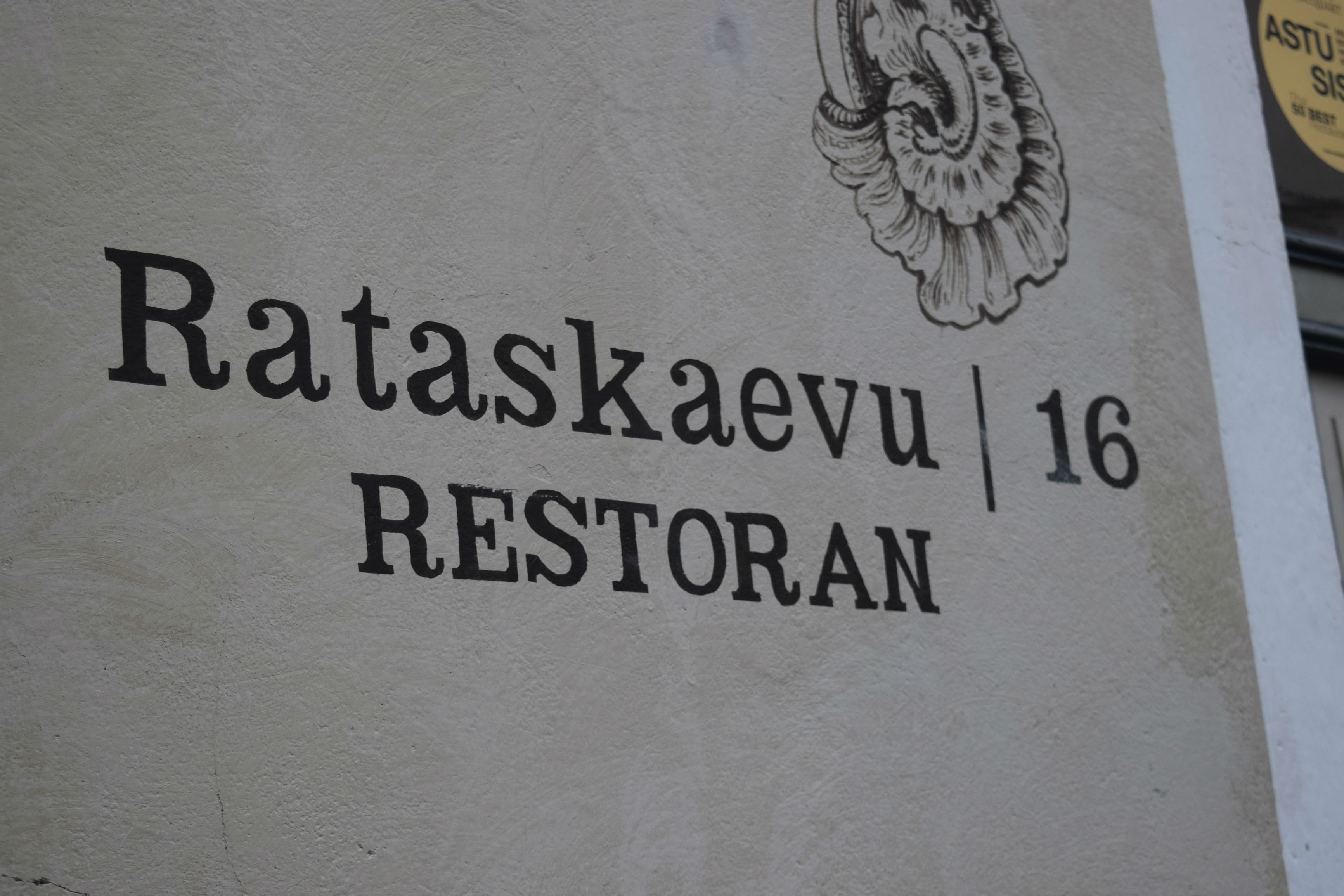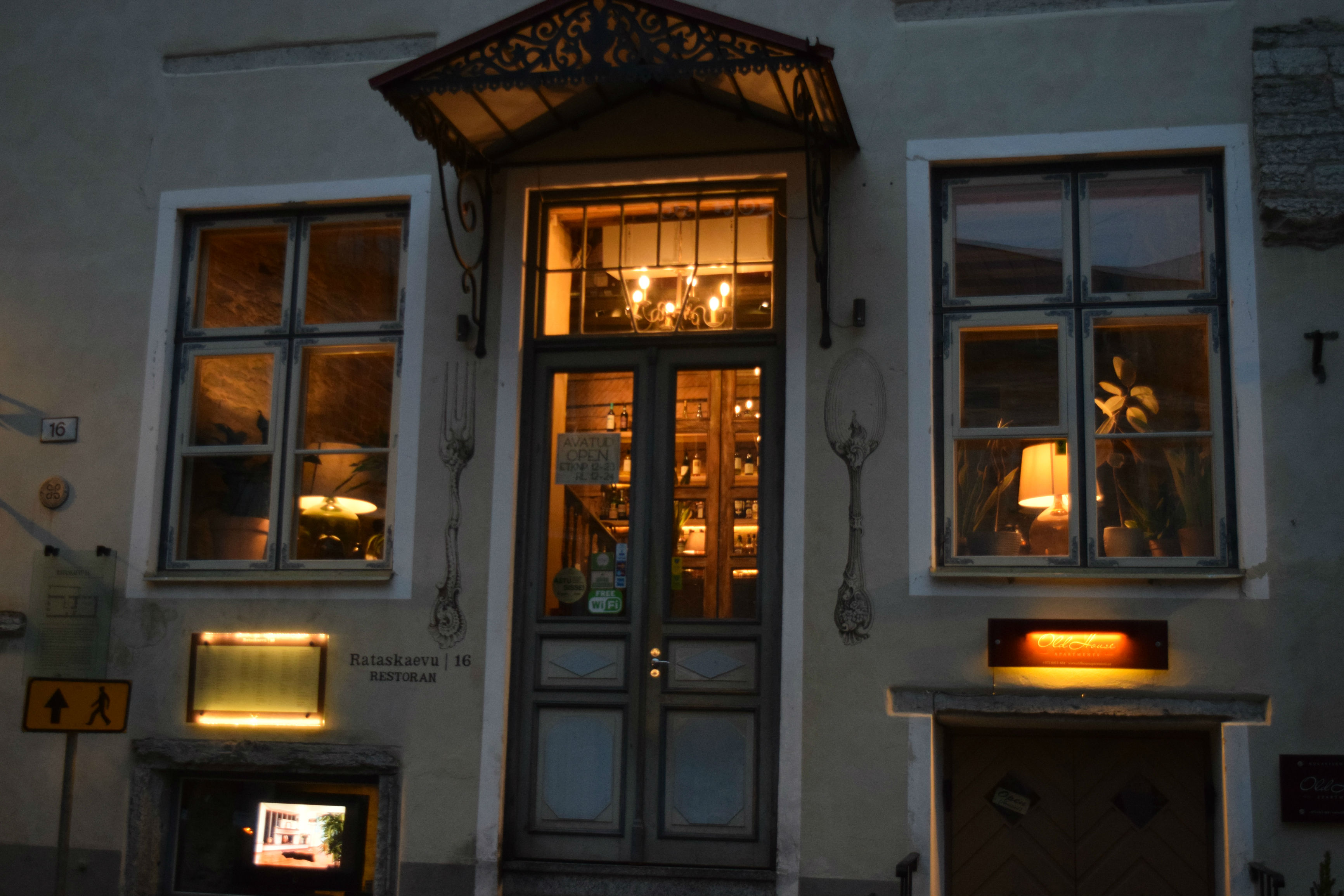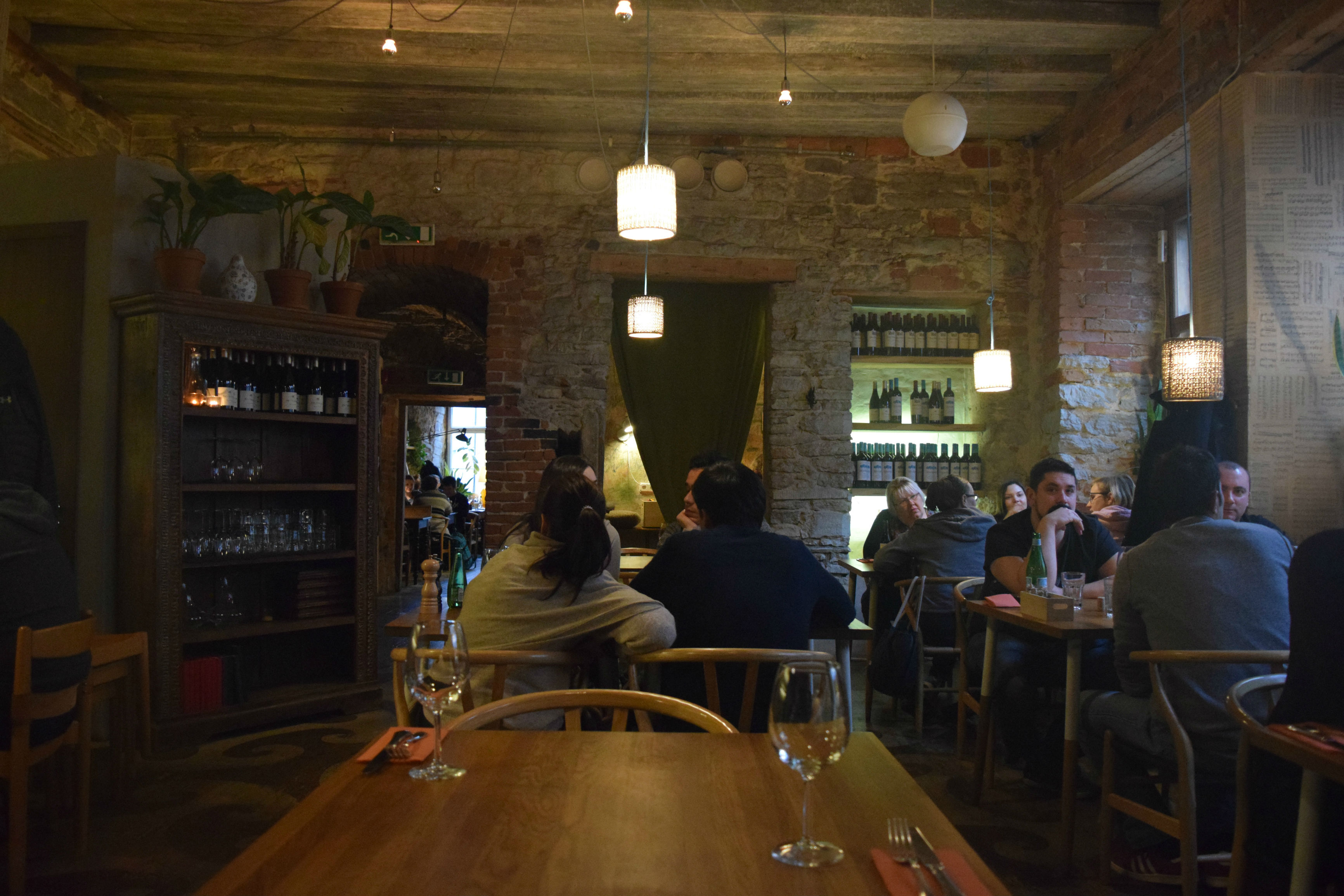 In addition to the above, I have also ordered the Estonian lager, Saku Kuld (0.5L) that costs EUR4.00 per glass. Overall, the food and drinks were amazing and I will definitely be back! Please also try the Estonian Vana Tallinn (a rum-based liqueur) that you can find almost everywhere in the Baltic States.
The meat were tender and tasted fresh; while its service was beyond extraordinary and I do not mind leaving a bigger tip! On the other hand, they do have a sister restaurant by the name of Vaike Rataskaevu 16 that is located nearby and they are probably serving the same dish (ain't sure about this).
You may visit Rataskaevu 16 Restaurant – Website for more information.
Kehrwieder Saiakang Chocolaterie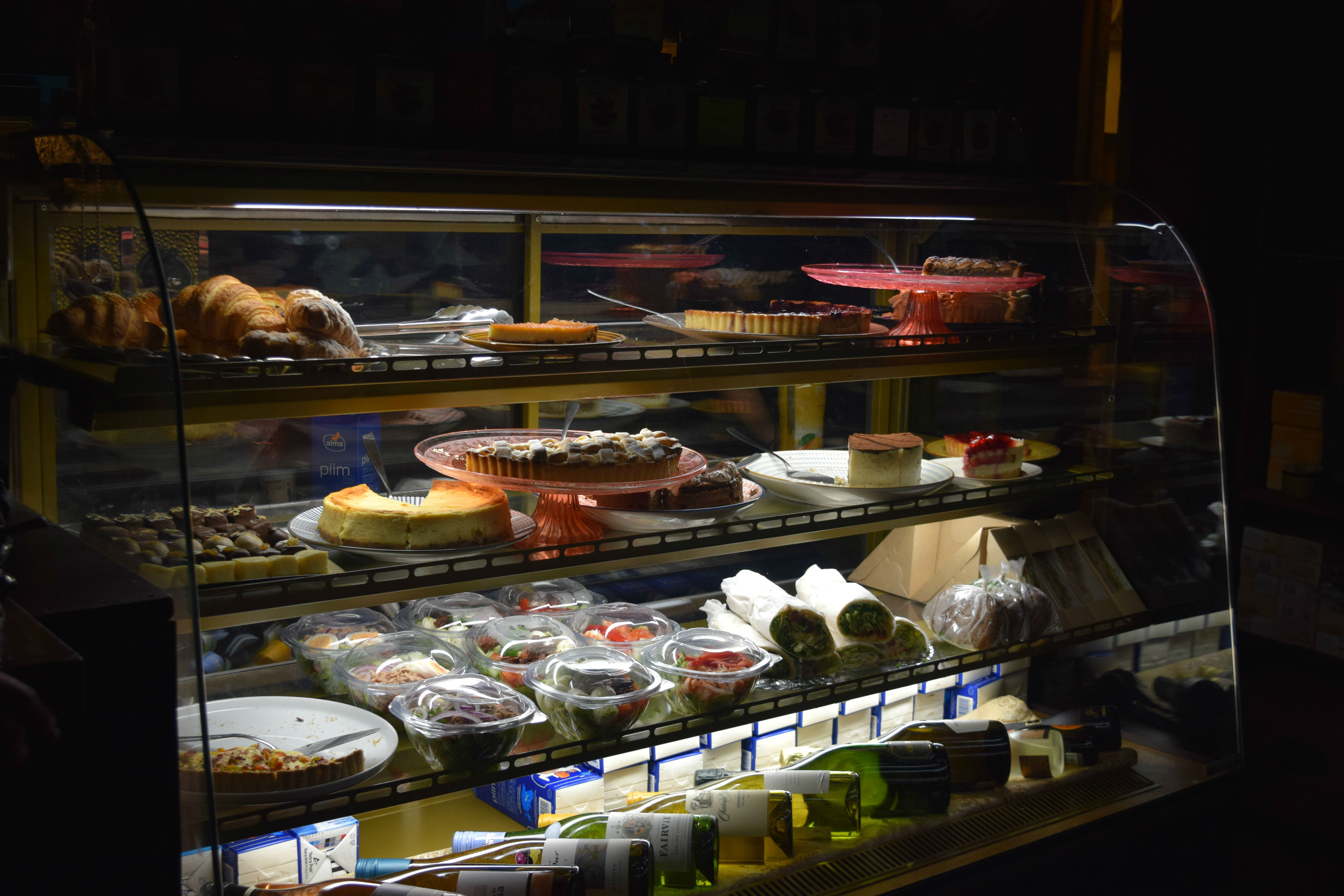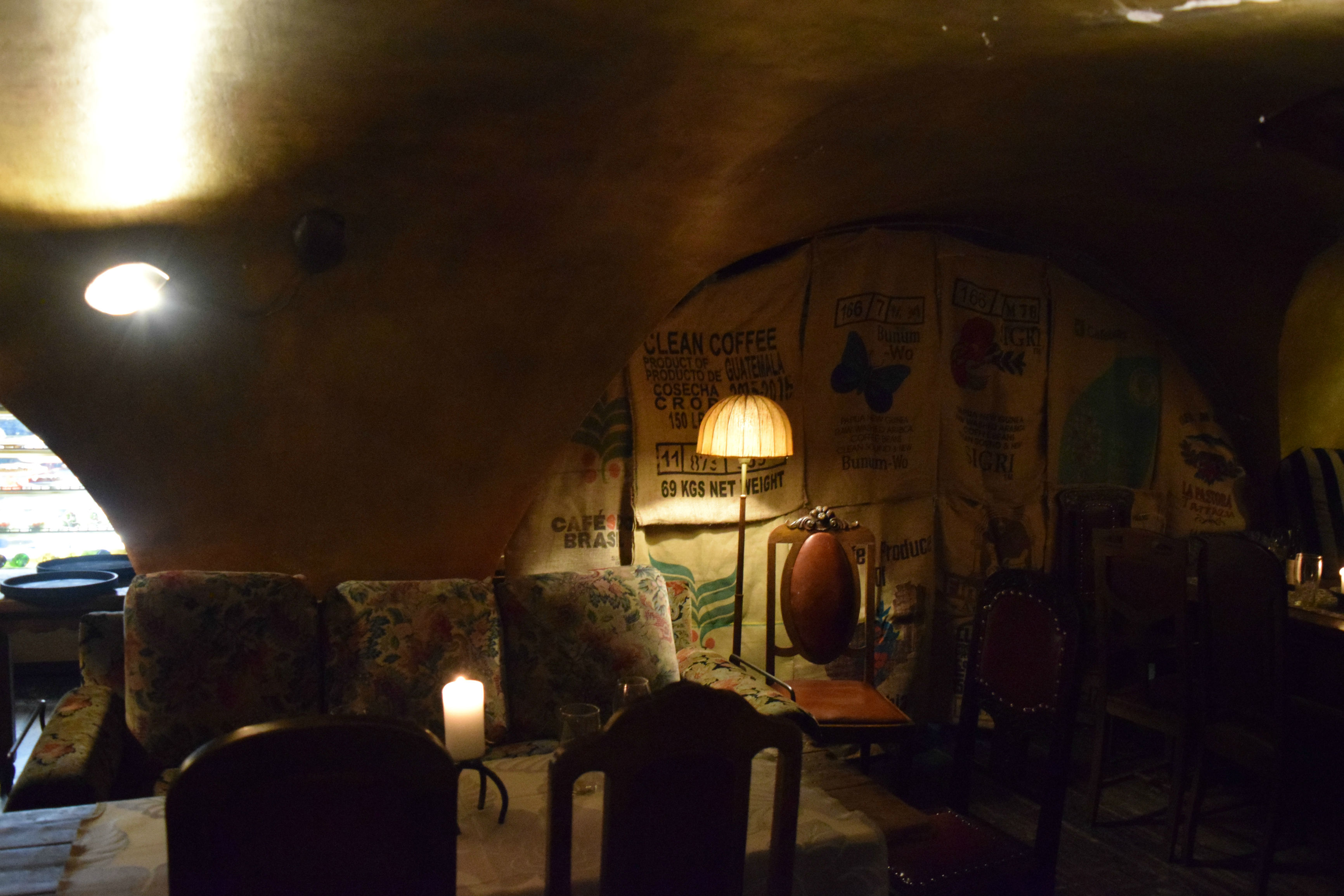 This was a gem found through my random pathways in the Old Town. This place however, located really close to the Town Hall Square and its coffee was amazing. Great ambience too!
Anneli Viik Chocolate Cafe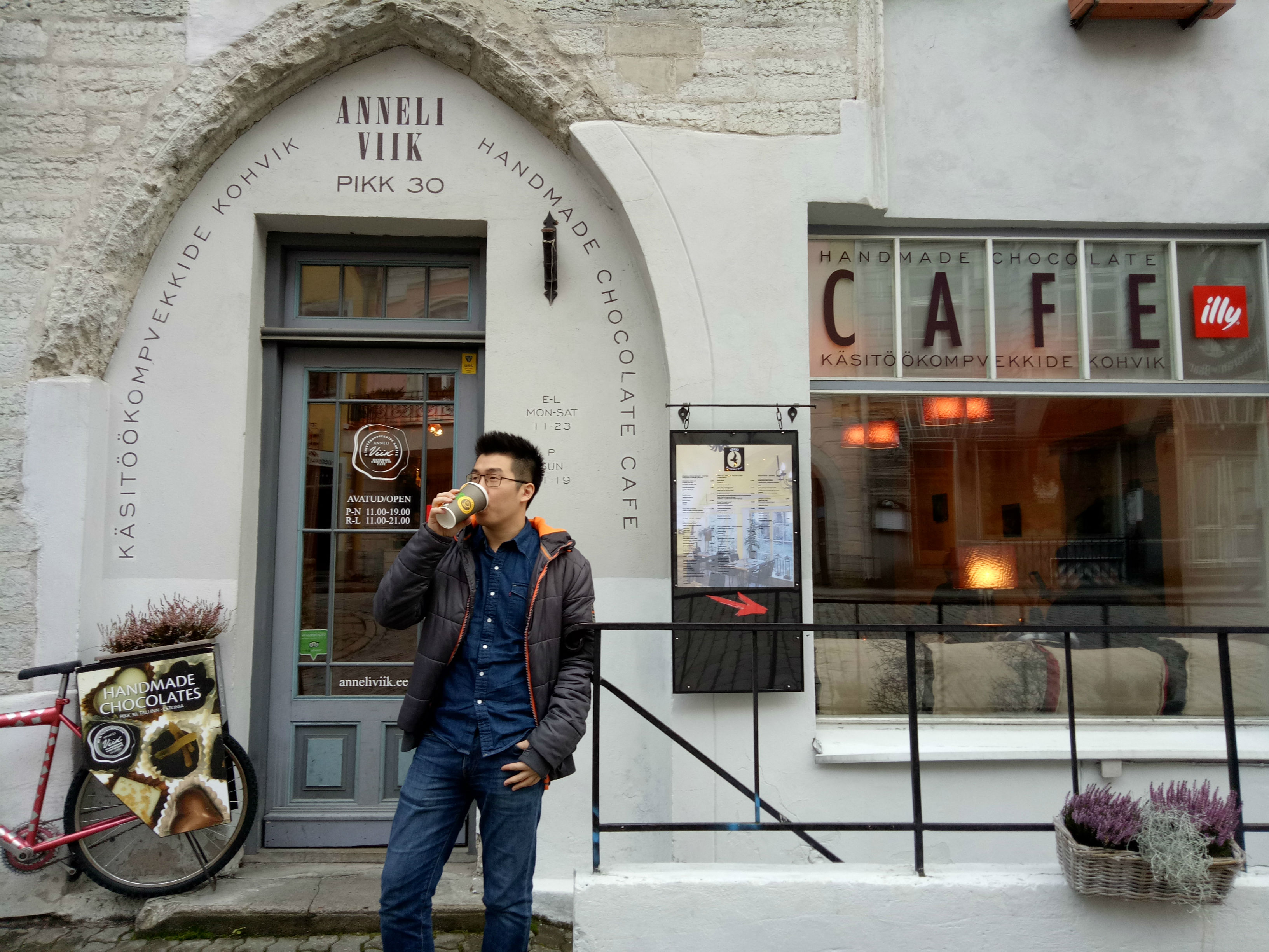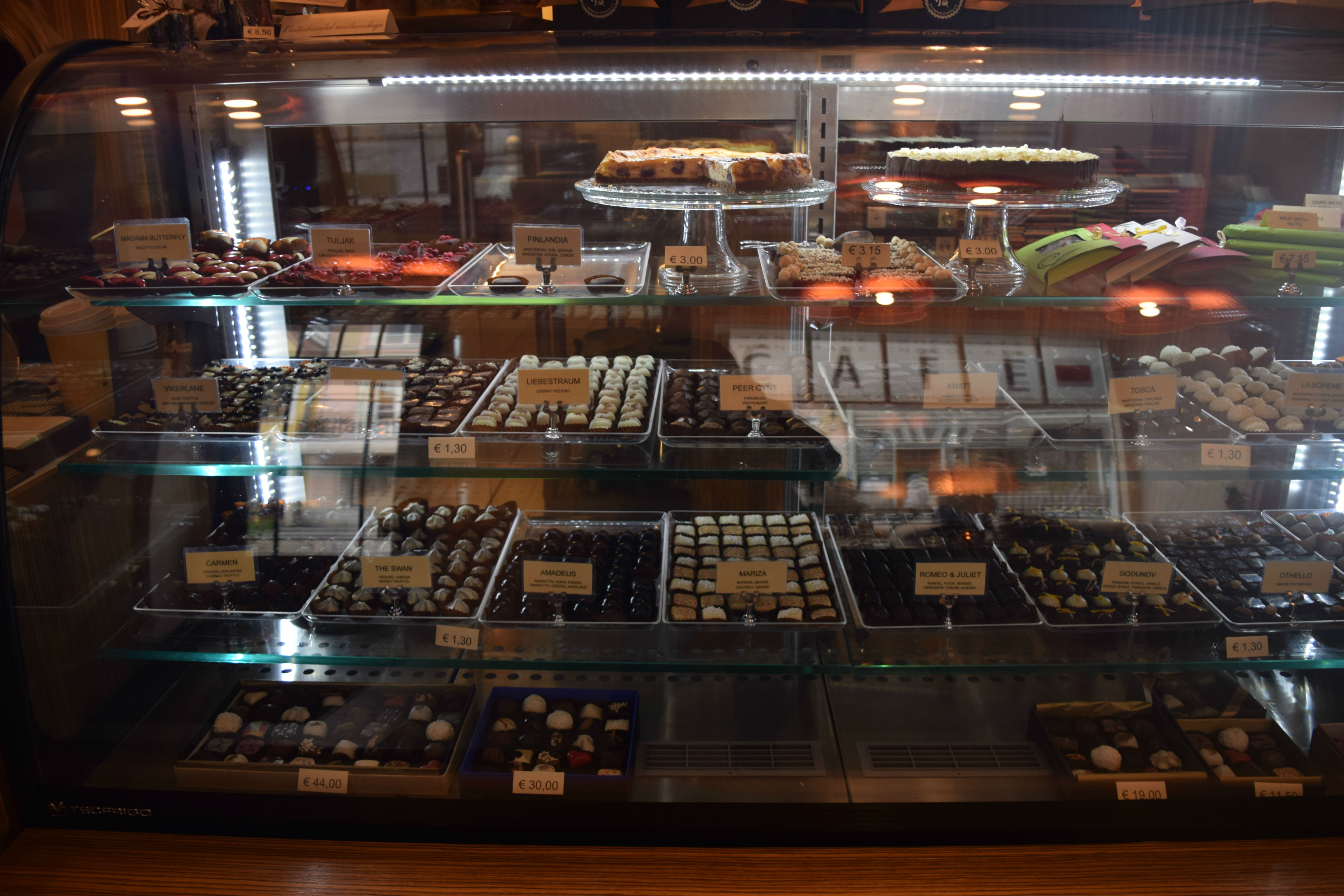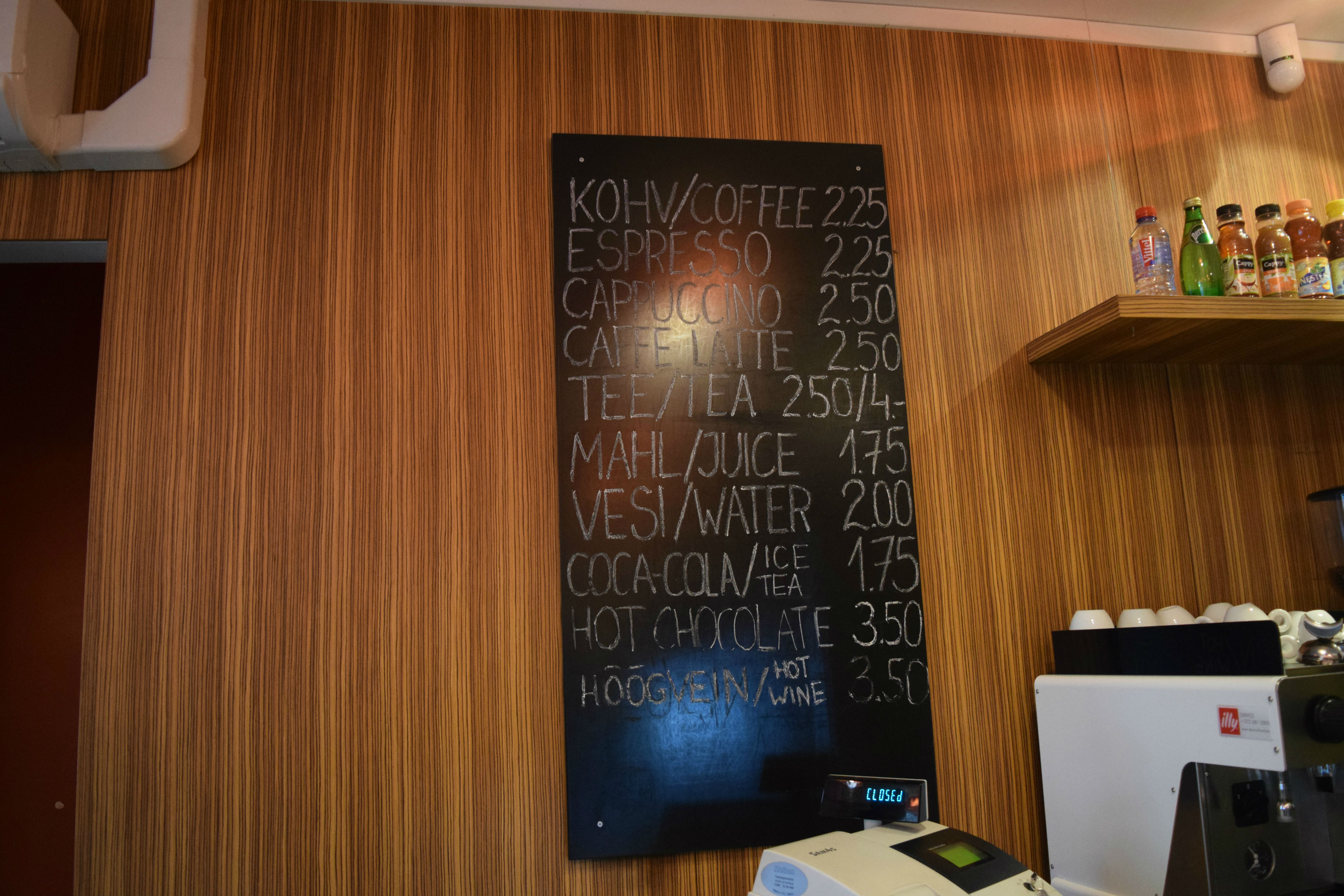 Another random pick and the hot chocolate was one of the best ever tasted in the Baltic States! Its hot chocolate are thick and will make you go OOH-LA-LA!~
Maiasmokk Cafe
Though you should try something from the oldest cafe in Tallinn/Estonia, I'd still prefer the hot chocolate from Anneli Viik Chocolate Cafe.
Some bites @ Town Hall Square (Christmas Market)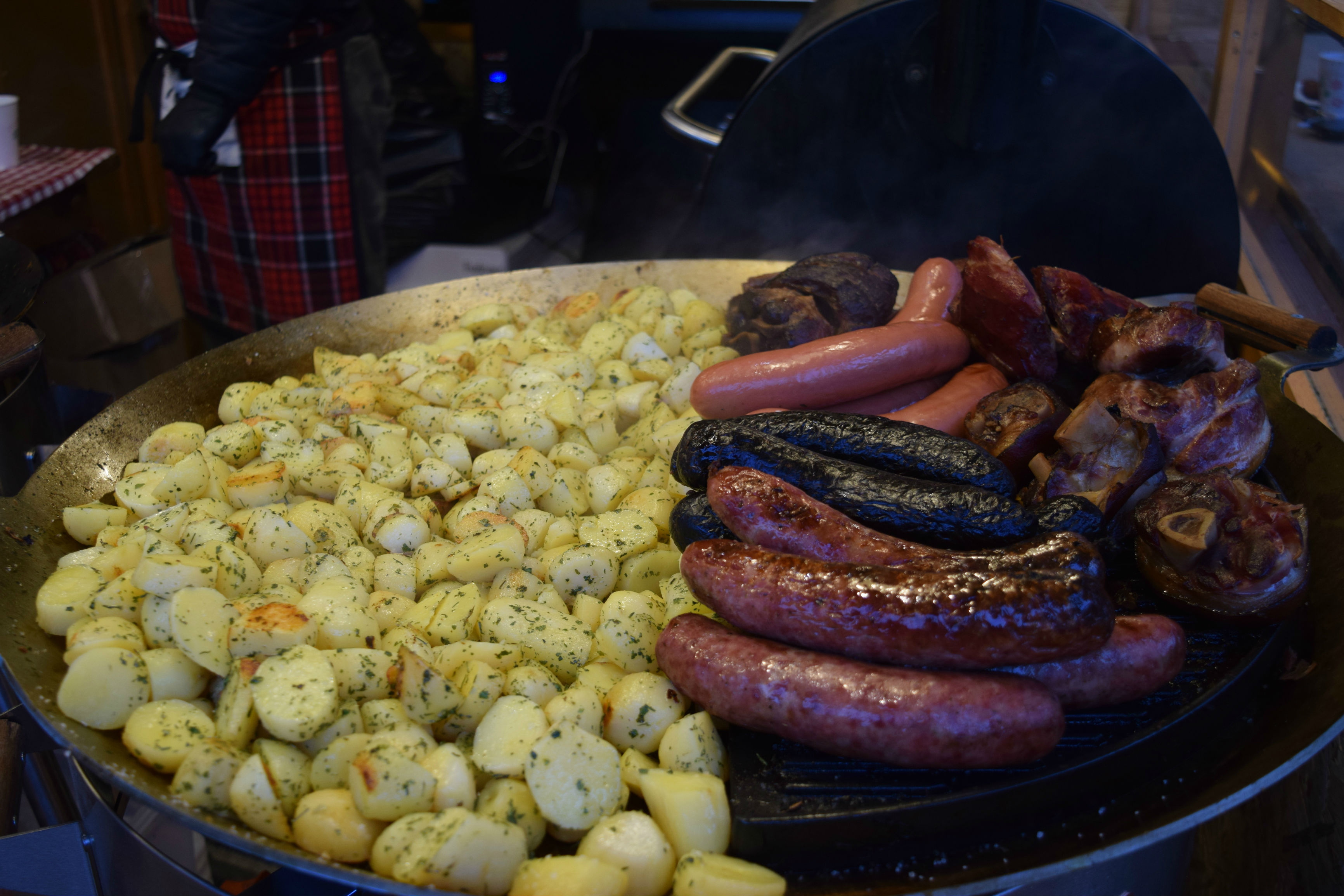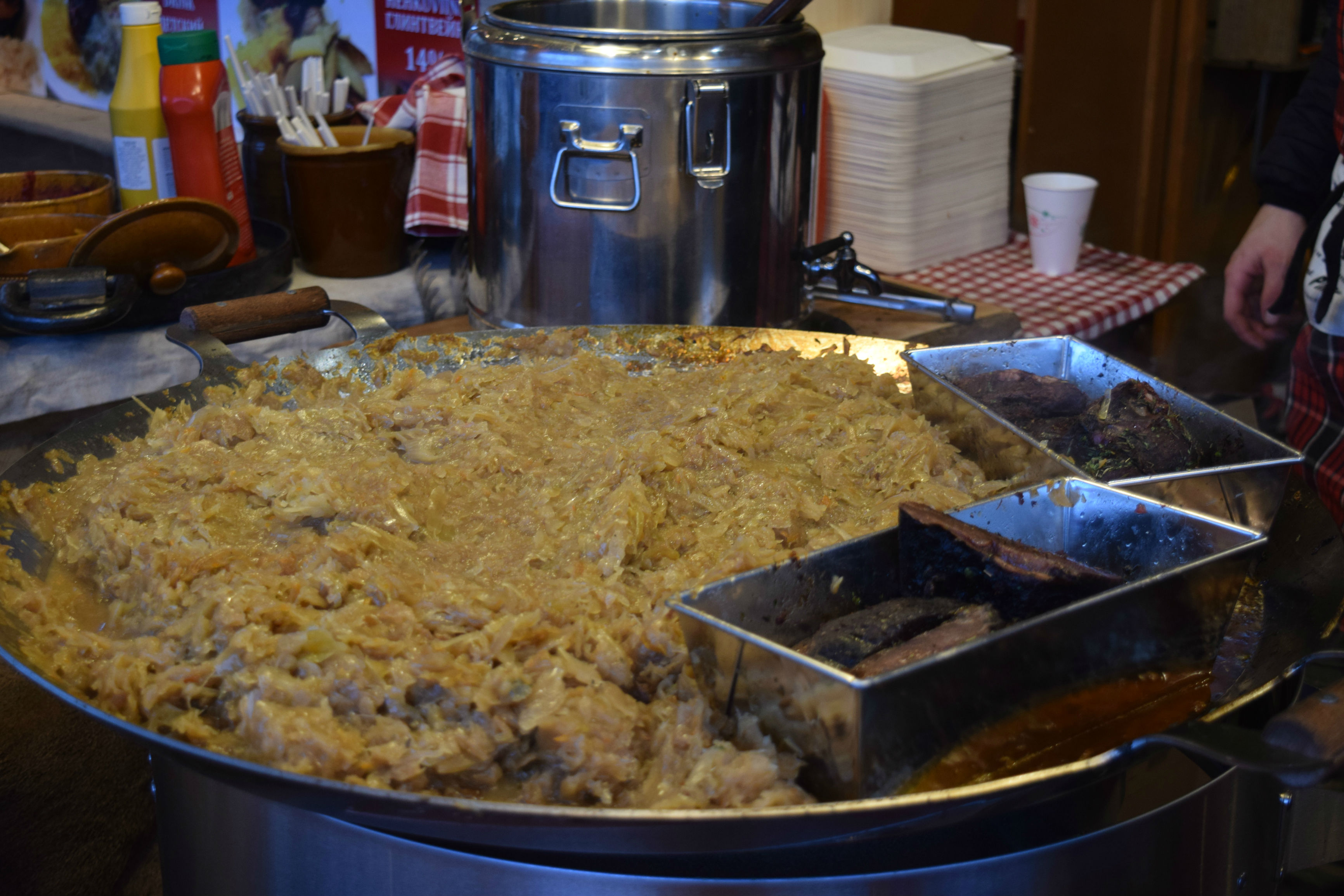 A plate of the above costs EUR9.00 and my reason for picking the above menu (pork blood sausage) was for the purpose of knowing how it will taste!
To my surprise, the pork blood sausage do have barley in it. Overall, it was a little salty for me and taste was just 'mehh'..
---
RECOMMENDED MEANS OF TRANSPORTATION
By Foot
Tallinn is mainly about its Old Town and therefore, do not expect to take any public transport within the Old Town. One of the best thing to do in Old Towns is to walk and embrace the beautiful architecture of its surroundings.
Trams
Normally, you will only take the trams if you needed to go to the bus station located further away from its Old Town. Hence, this is the best option and this is how the trams looks like:
Here is how Tallinn's central bus station looks like:
What I remember most about this place was my experience travelling with trams as there were old passengers that actually stood up to point-out where the bus station is (somehow they knew where I am heading to). They were so helpful; so thank you!
---
TYPICAL COSTS AND MONEY SAVING TIPS
Hostel Prices
There are limited hostels available in Tallinn but I find that staying in hotels can be more worthwhile as they are affordable and located within the Old Town.
Hotel Prices
Hotel rooms: Starts about EUR25 per night but a room at a 3-star hotel could possibly be about EUR45 – EUR50 at average per night for 2 persons.
Food & Drinks
Typical restaurant: An average meal could cost about EUR7 – EUR10; and
Good restaurant: Could start as high as EUR15 – EUR25 for an average meal.
Transportation
Tallinn Trams: A single ticket/ride costs EUR2.00 per adult and you will normally not need them as most of your time will be spent in the Old Town; unless you are heading to the bus station.
Ferries: There are various ferries available between Tallinn and Helsinki; one of which is Eckerö Line; a ferry company that I have booked and boarded from Helsinki to Tallinn. You may visit Eckerö Line – Website for more information; while there are other ferry companies such as Tallink & Silja Line or Viking Line that runs from a different port at a different time!
Admission Fares
I don't remember paying any admission fares in Tallinn but I do know that admissions to get on the Kuldjala Tower and its Town Wall Walkway is approximately EUR4 per adult/entry.
---
Copyright © | Aspen See
Disclaimer: All the information and prices (as at November 2017) provided on this website are based solely on experience and you agree that you use such information entirely at your own discretion and will.