Helsinki is the capital city of Finland, sits really close by the Gulf of Finland. I find a huge contrast between Helsinki and the Lapland region as it demonstrate the best out of both worlds. For instance, Helsinki is packed and crowded that you'll find Lapland to be really quiet and peaceful while you could excitingly discover the wilderness as well to embrace the Nordic nature.
Ideally, 3 – 4 days in Helsinki suffices and there are many churches and cathedrals for visiting. The Finnish are generally friendly and they are fluent in English; except for the ones residing in the northern region.
If you ever plan of visiting Helsinki, do not forget to take a ferry ride to the Baltic States!
---
PLACES TO VISIT AND THINGS TO DO IN HELSINKI
Market Hall (Hietalahden Kauppahalli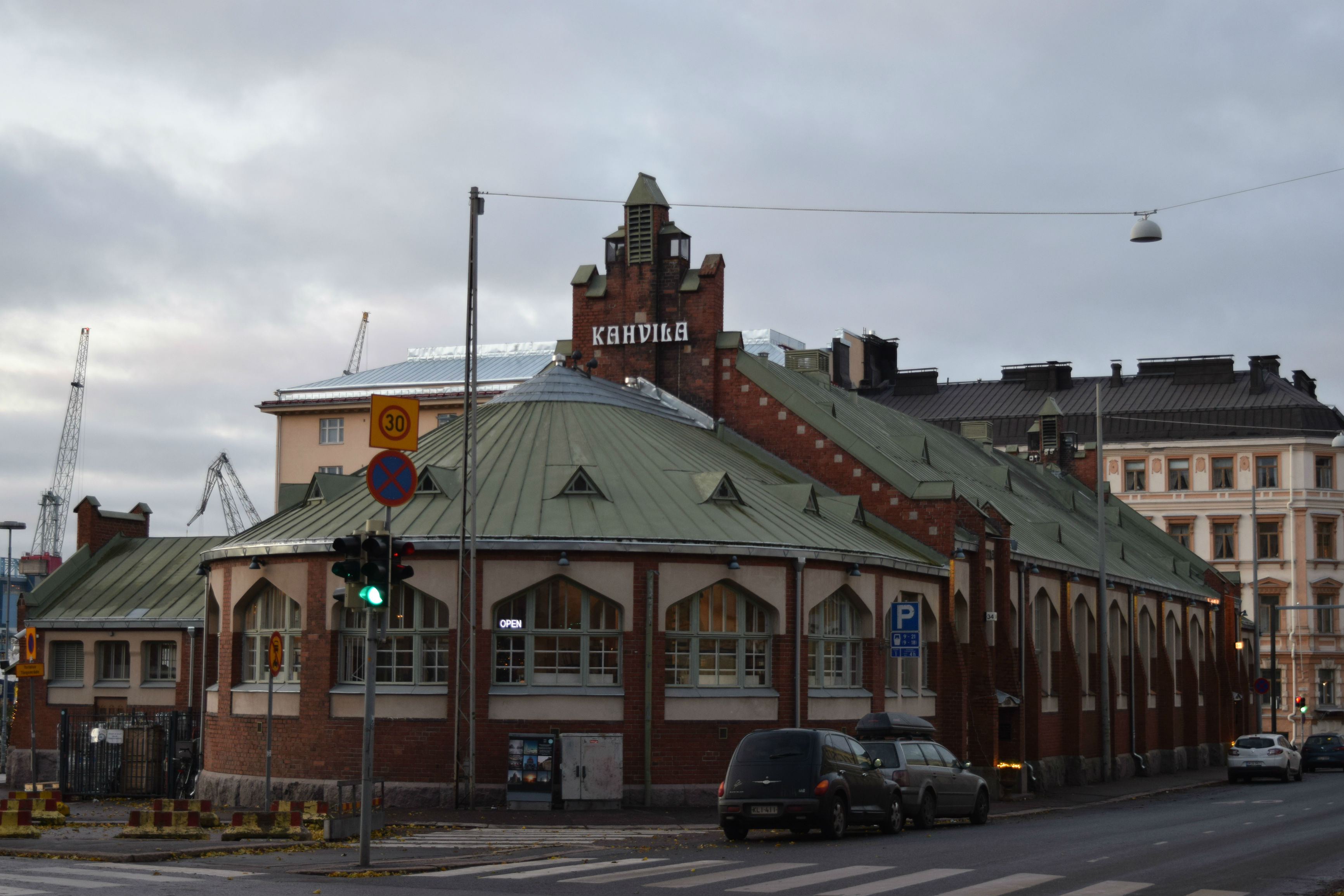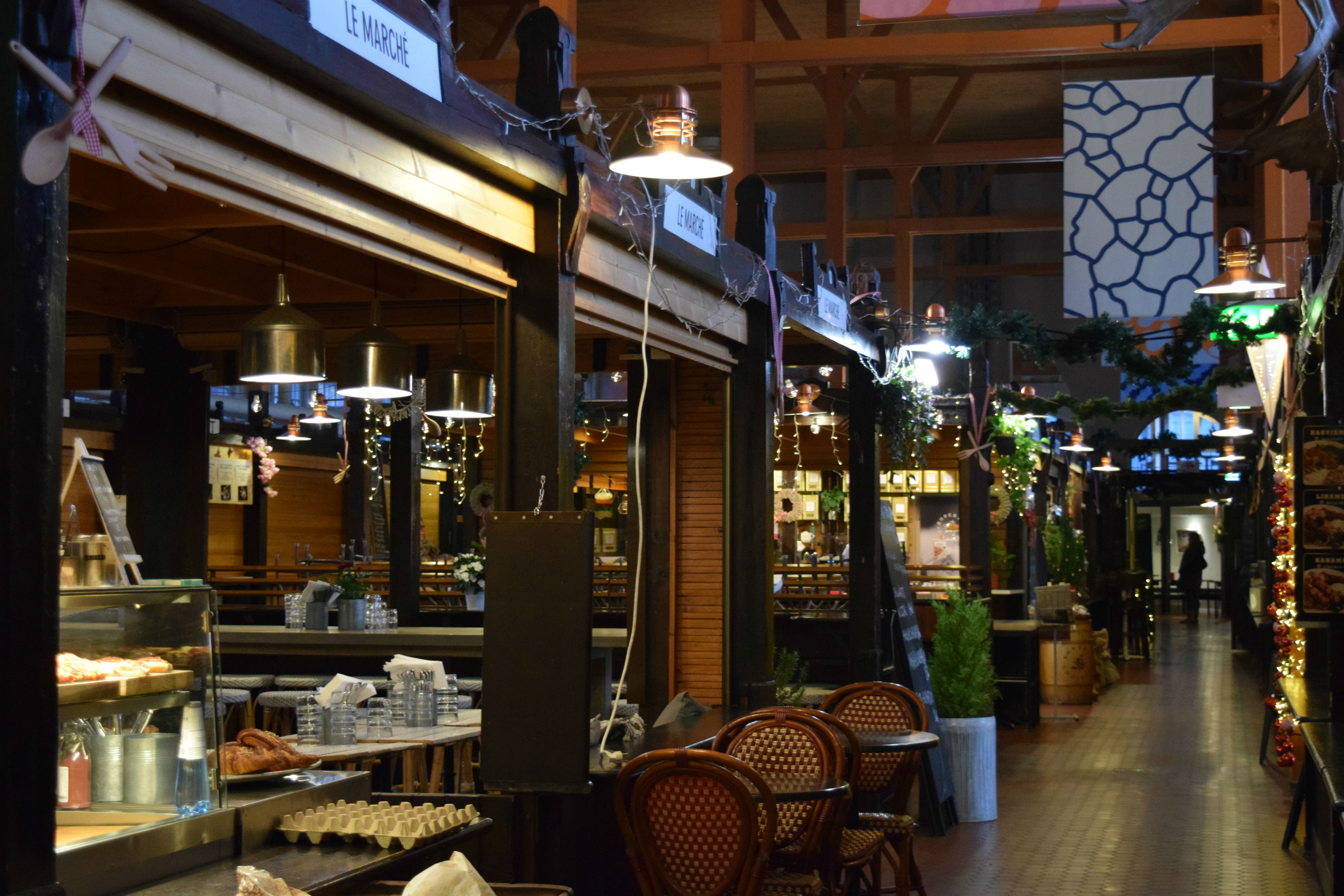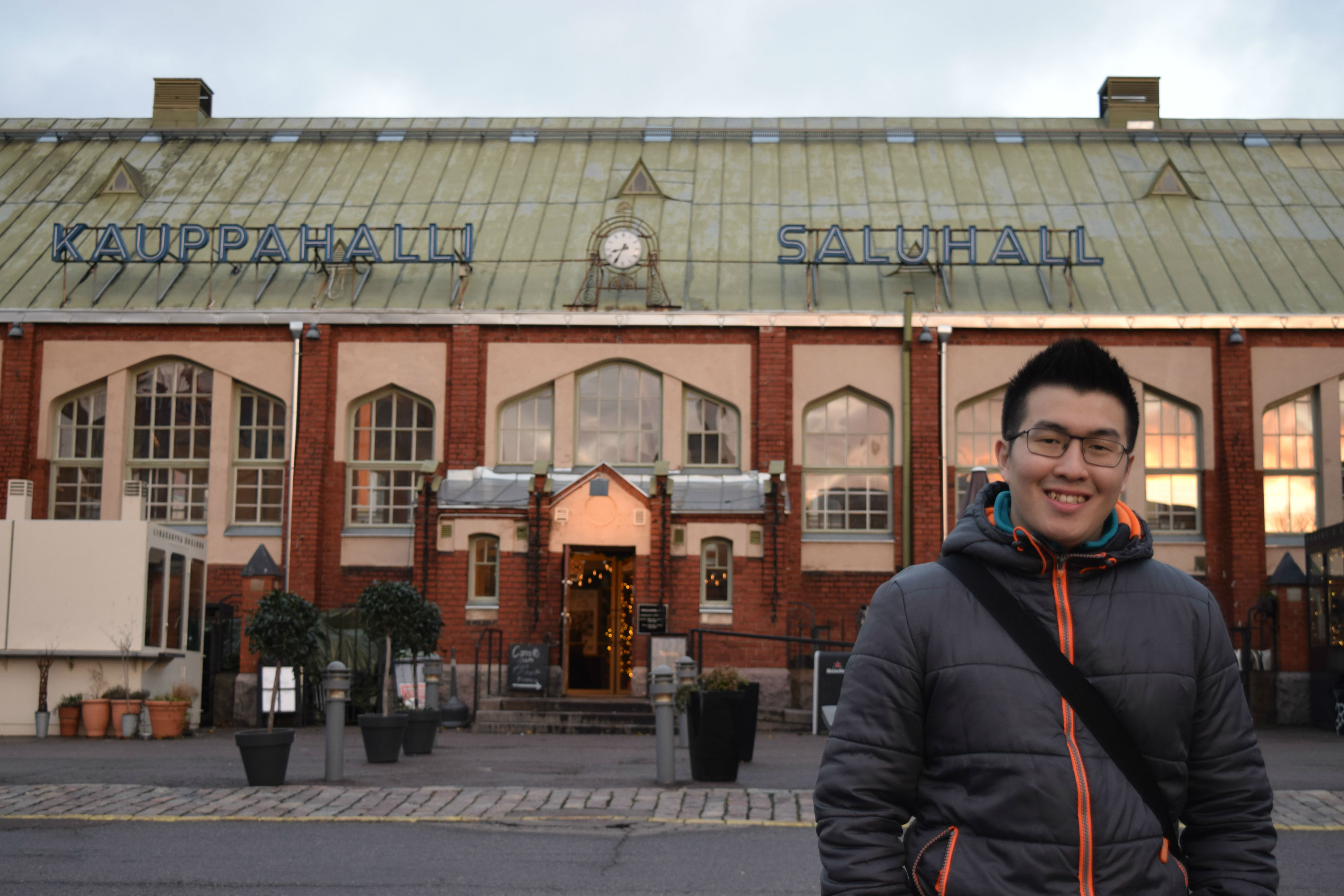 Market Halls has always been my destination especially when it comes to knowing what the locals have got to offer; be it whether its food or small little things that I could grab and be part of my travel collectibles!
However as I am always aware, do not go to Market Halls too early or you'll find nothing there. They'll need time to get things prepared too!
Nearest Metro station: Kamppi (Kampen)
Helsinki "Lutheran" Cathedral (Tuomiokirkko)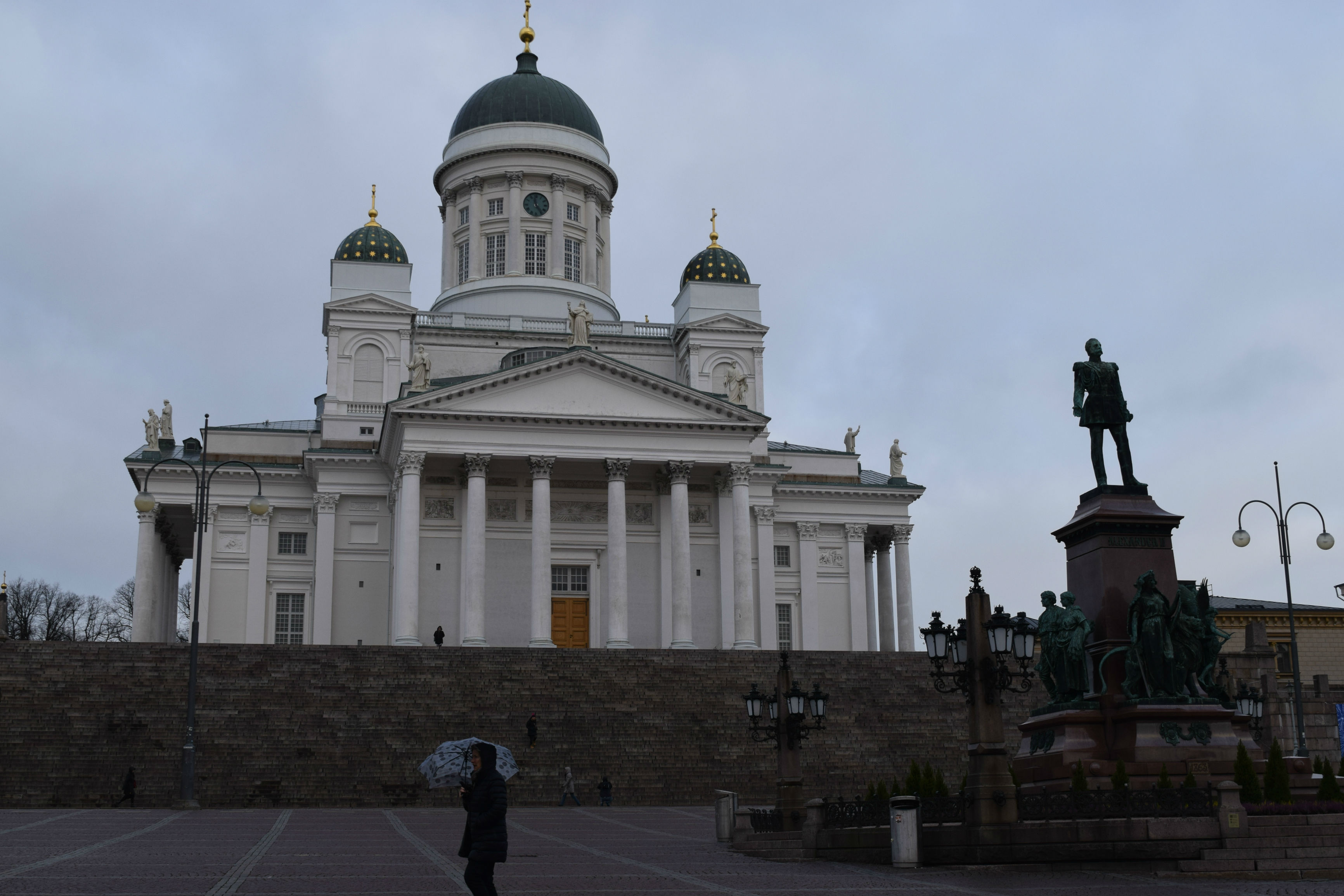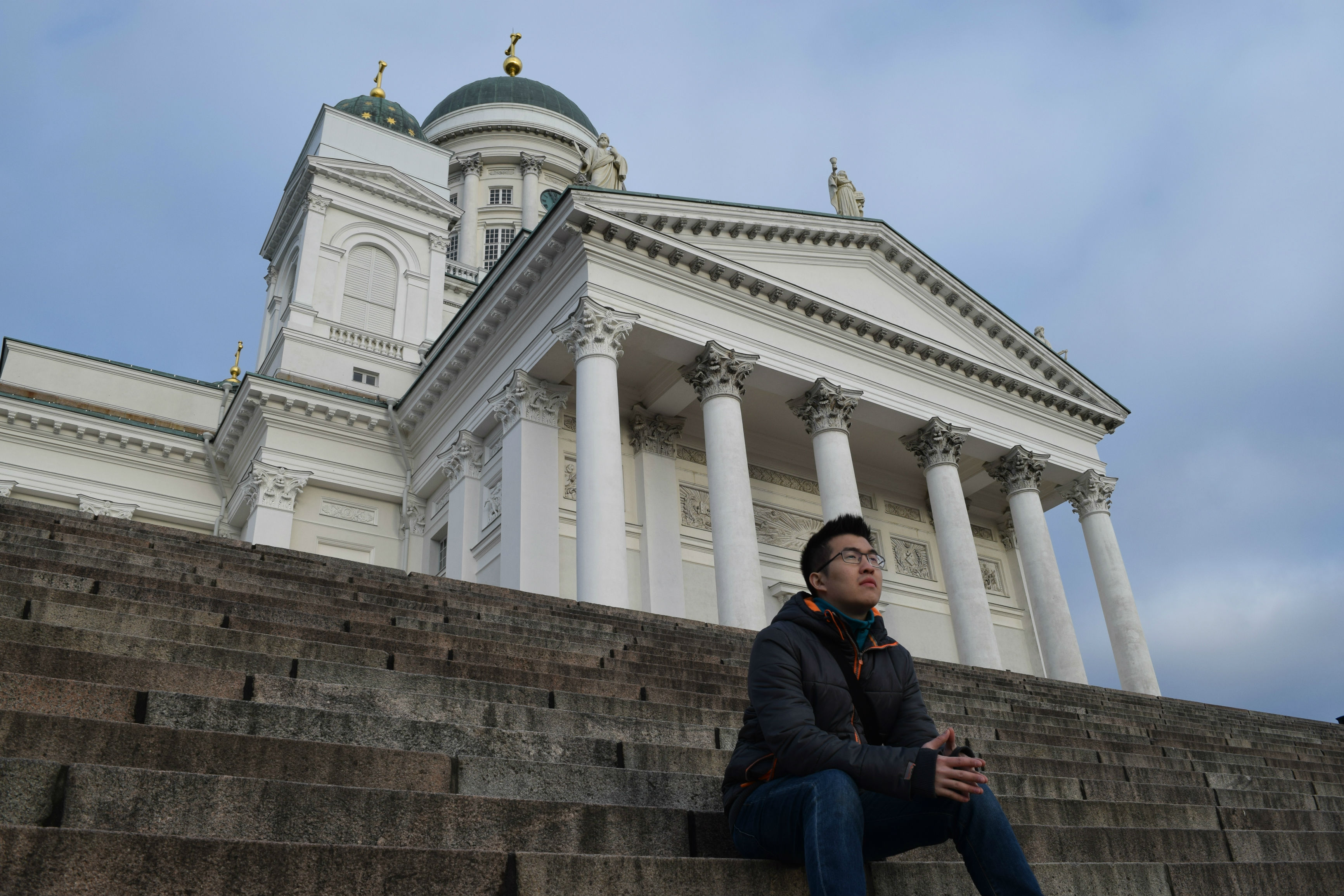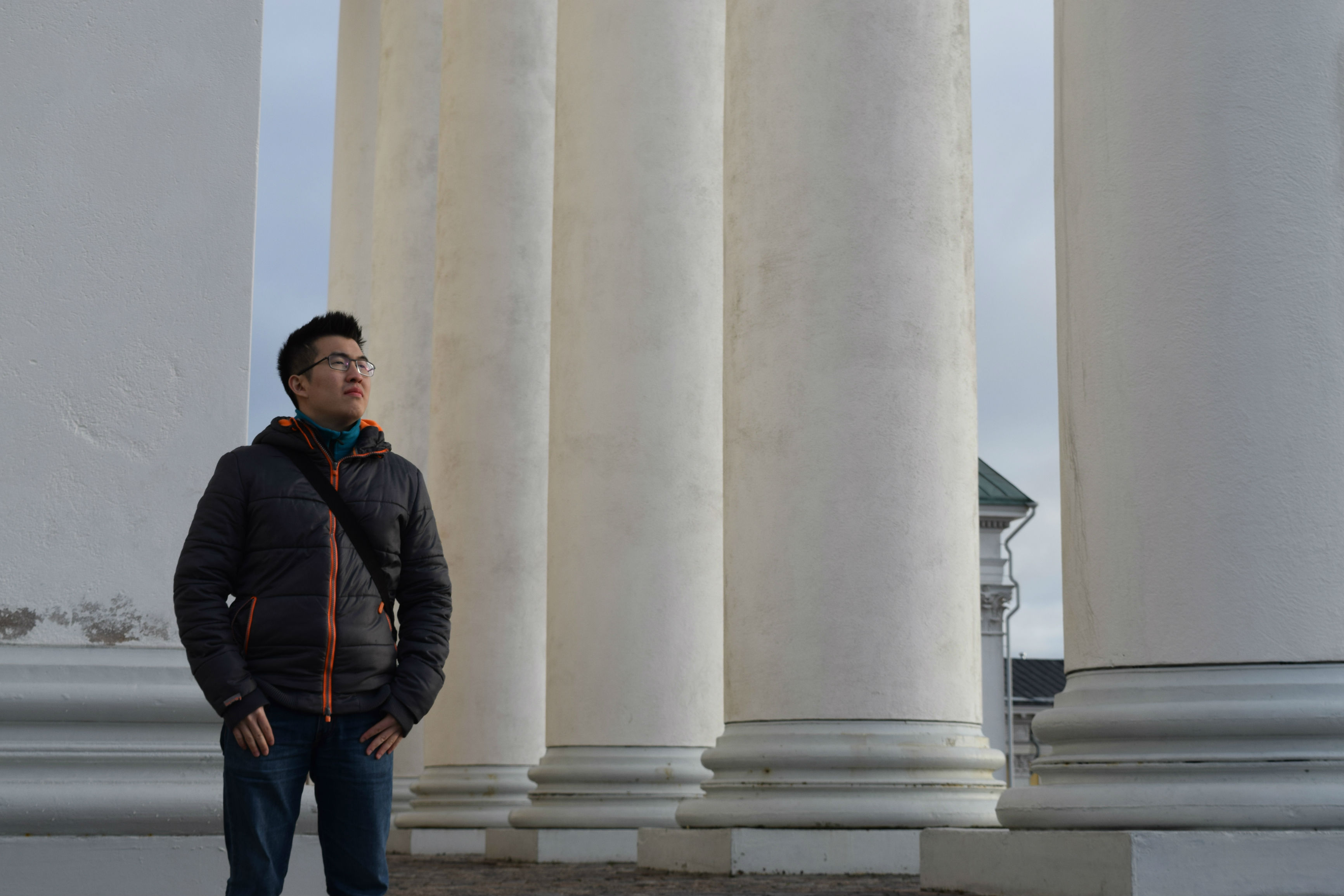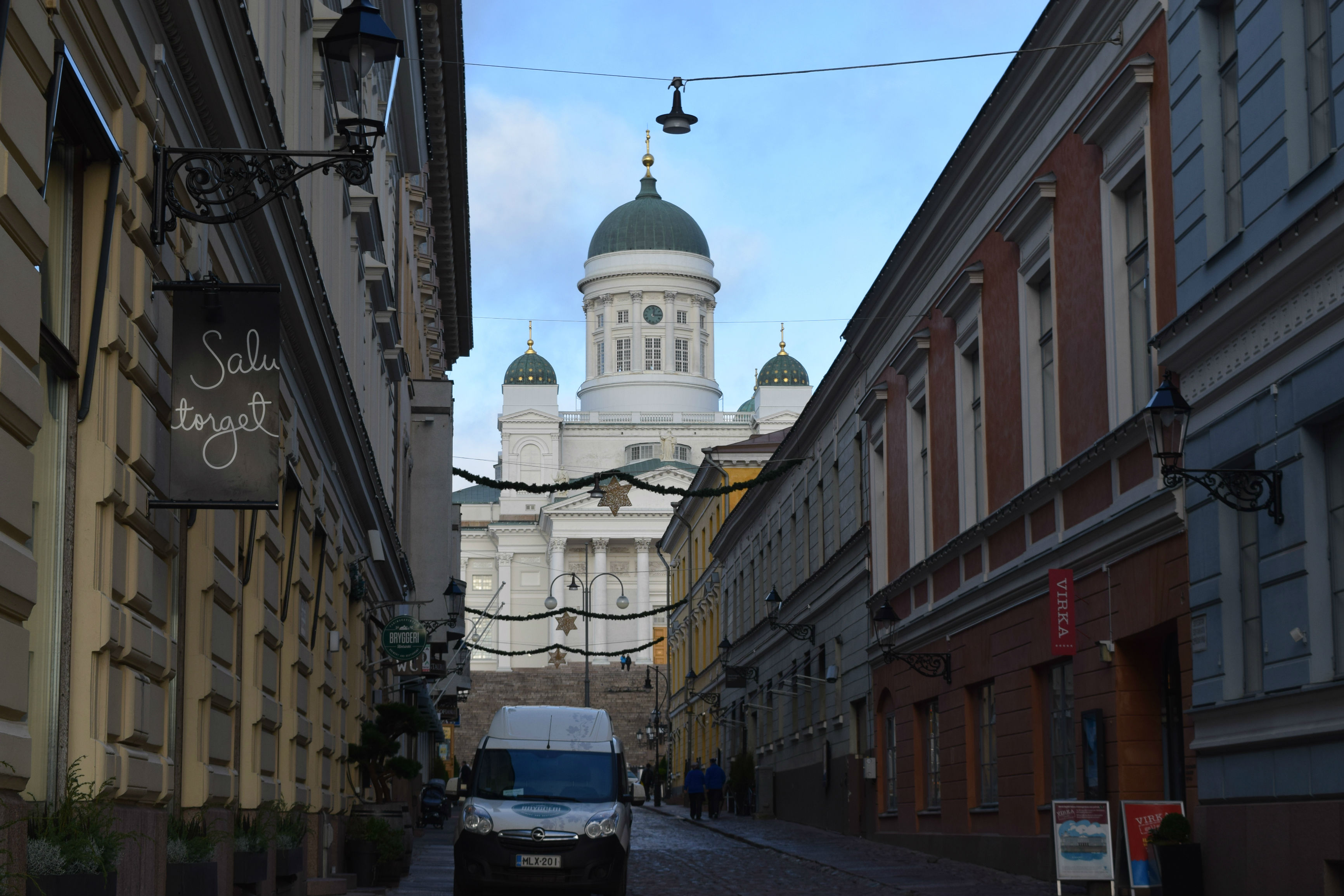 There are many churches/cathedrals in Helsinki but this one, outweighs it all. The Lutheran Cathedral has been an important landmark to the Finnish capital and they are huge-looking structure that you'll have the tendency to fit all of em' in one snapshot!
Admissions however is free and feel free to pay a visit to see how the interior looks like!
Prime Minister's Office & University of Helsinki
Next to the Lutheran Cathedral (on both sides) are the Prime Minister's Office and the University of Helsinki. Not to be confused, both buildings look almost similar.
Tip: Go and take a peep into the National Library of Finland, located just next to the University of Helsinki as they have got beautiful interiors!
Esplanade Park (Esplanadi)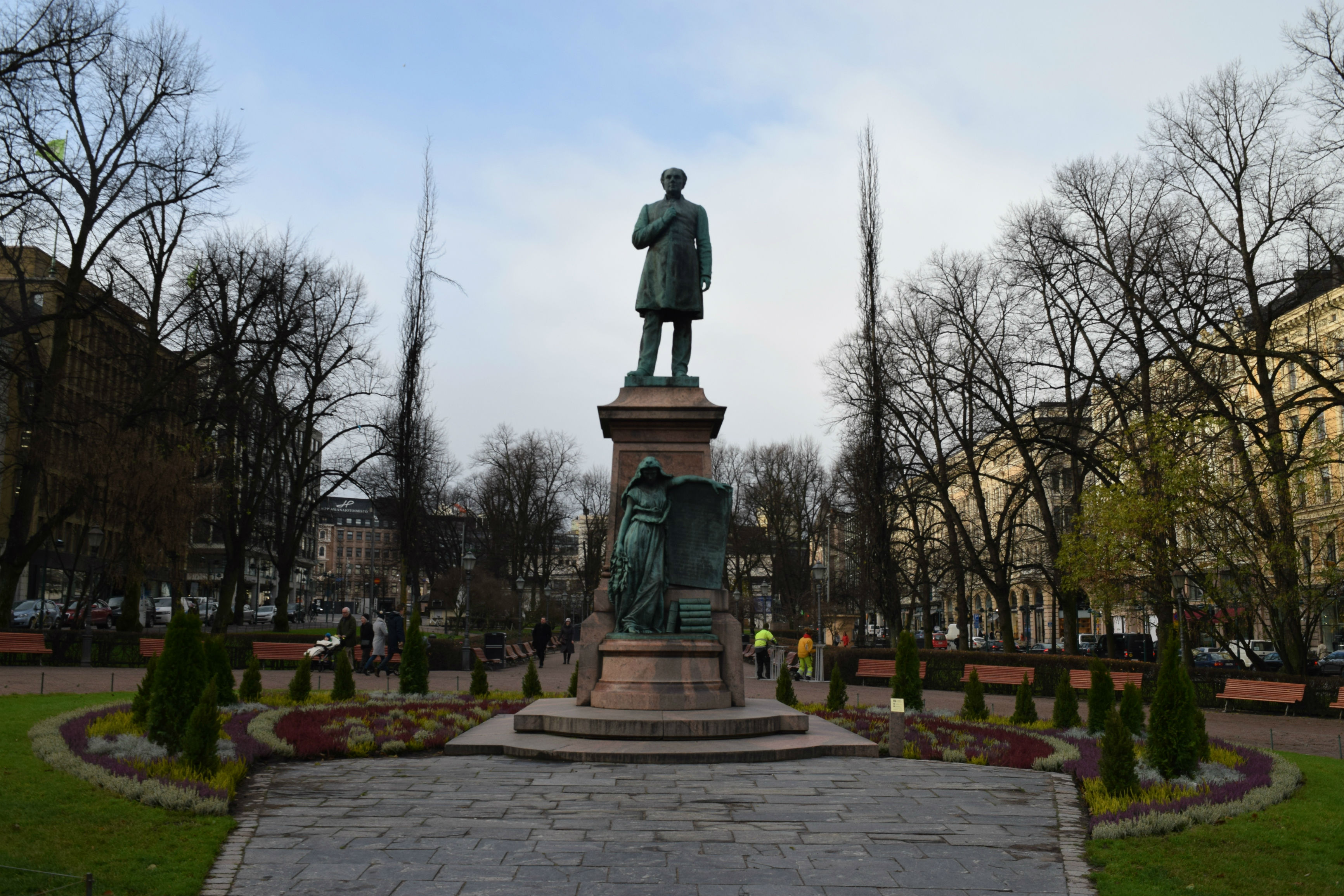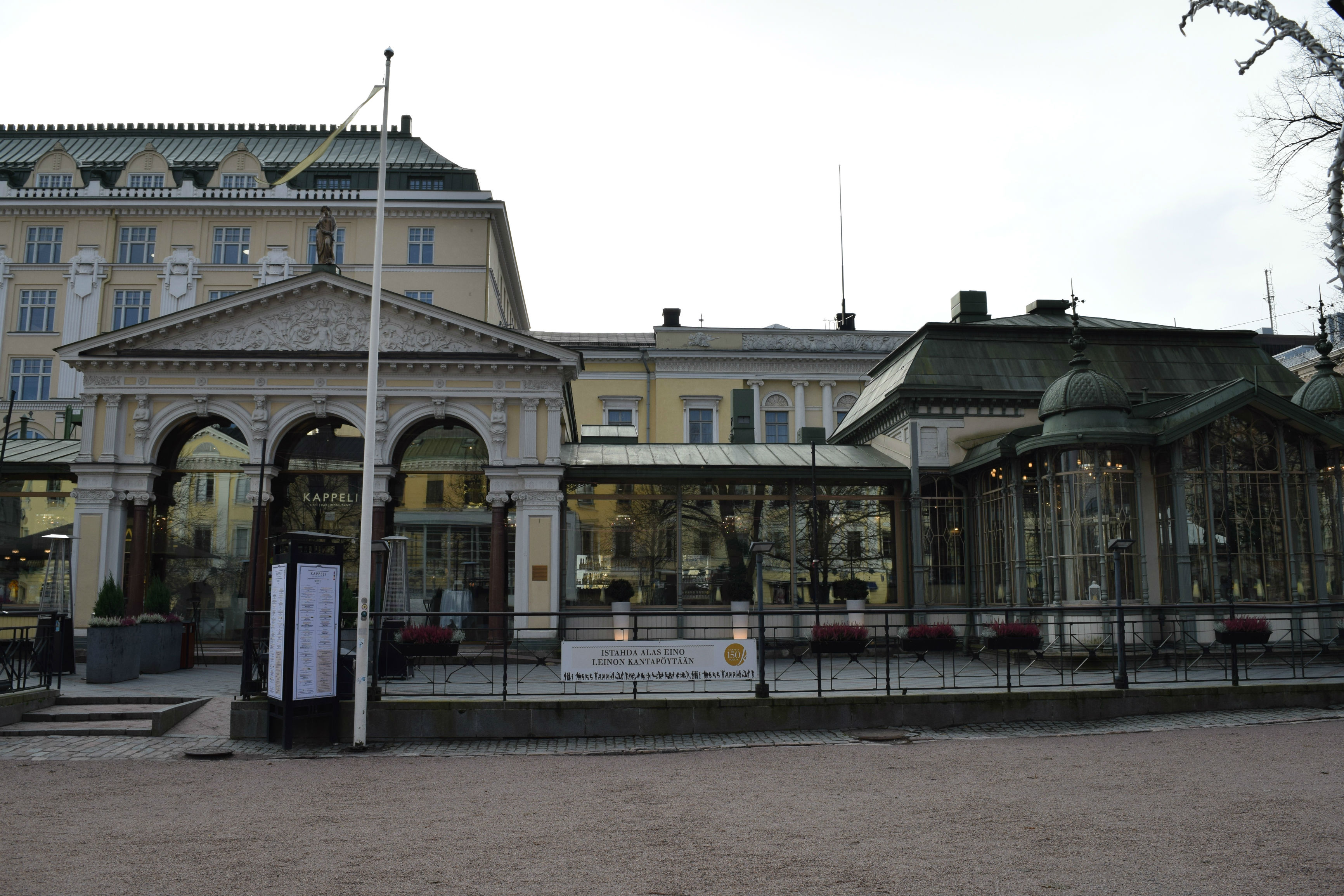 It was worth taking a stroll along the Esplanade Park where you will see monuments and restaurants along the way. I bet that this park could be crowded during the summer seasons.
St. John's Church (Johanneksenkirkko)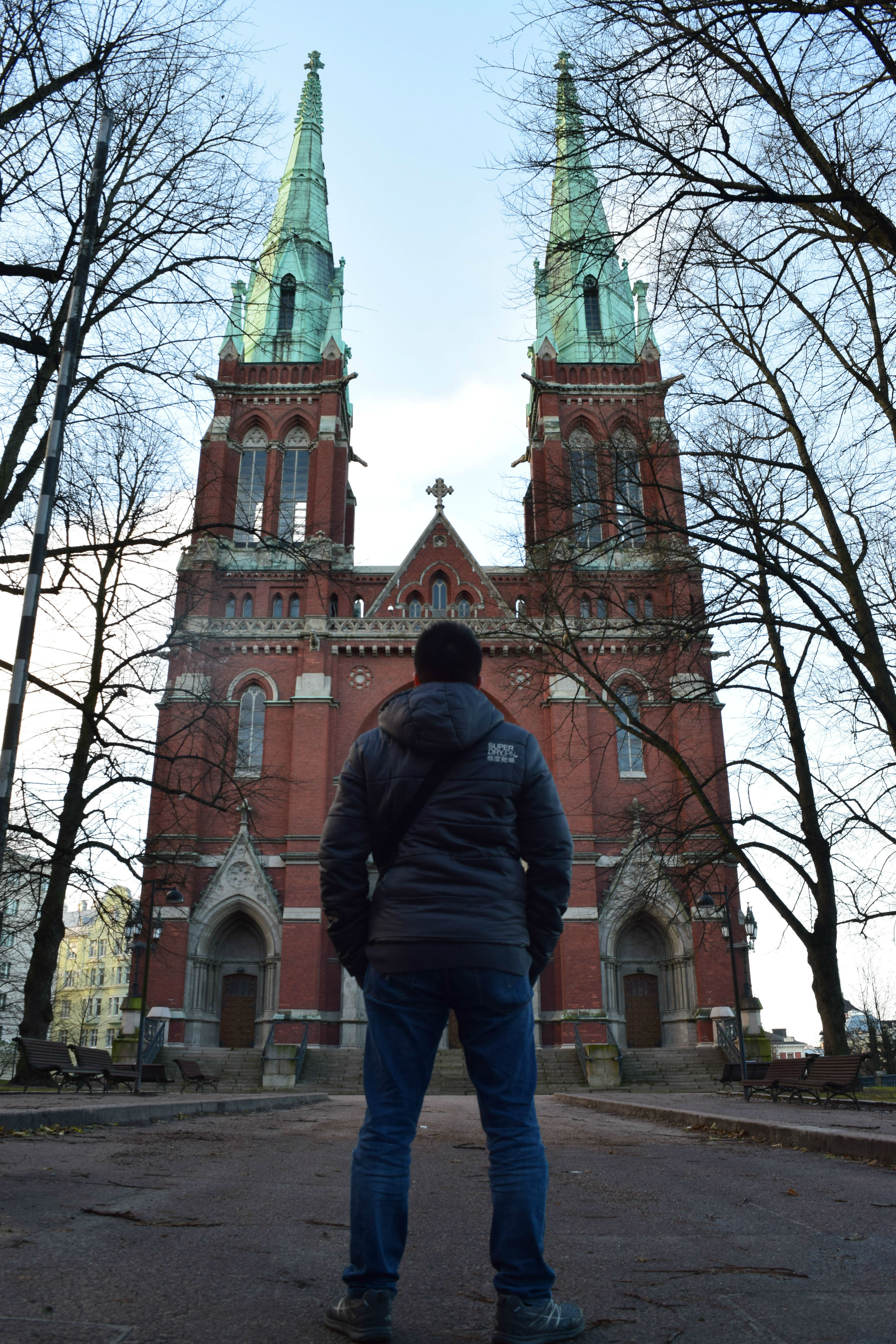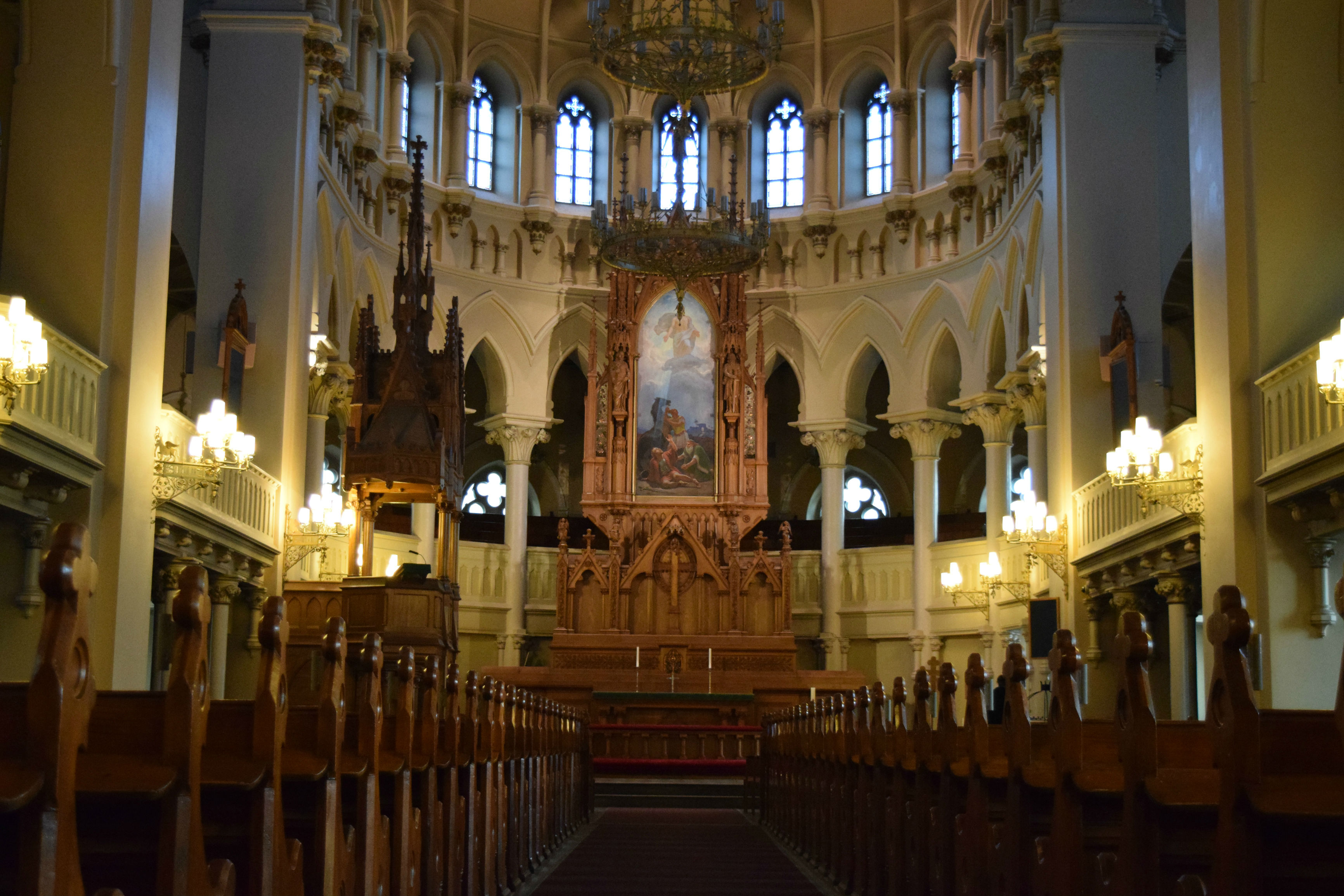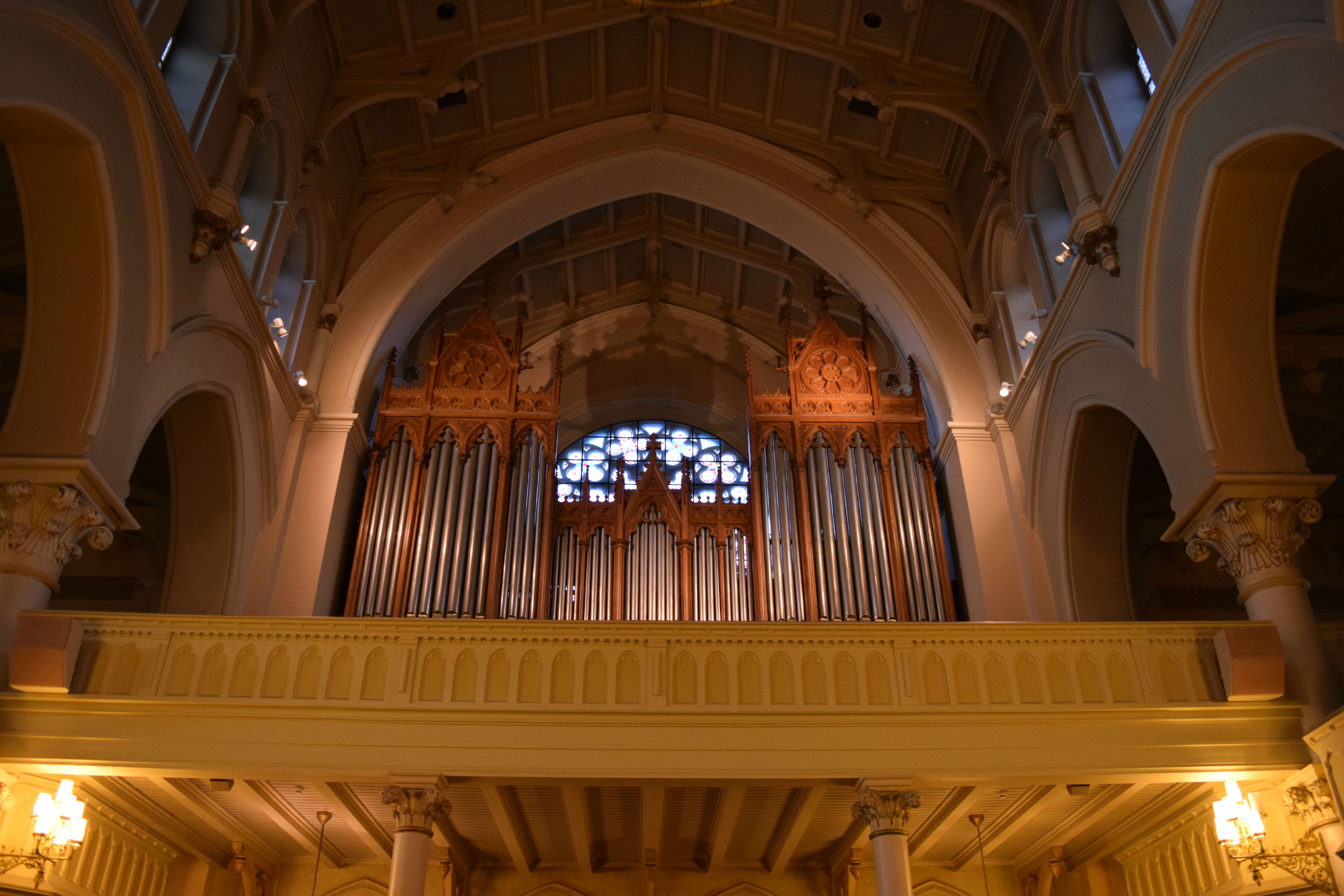 Love the organs; love the interior. If you're of the same opinion, then you may choose to visit the St. John's church. They are normally open from 10am – 3pm on weekdays; while weekend depends on events and ceremonies.
Uspenski Cathedral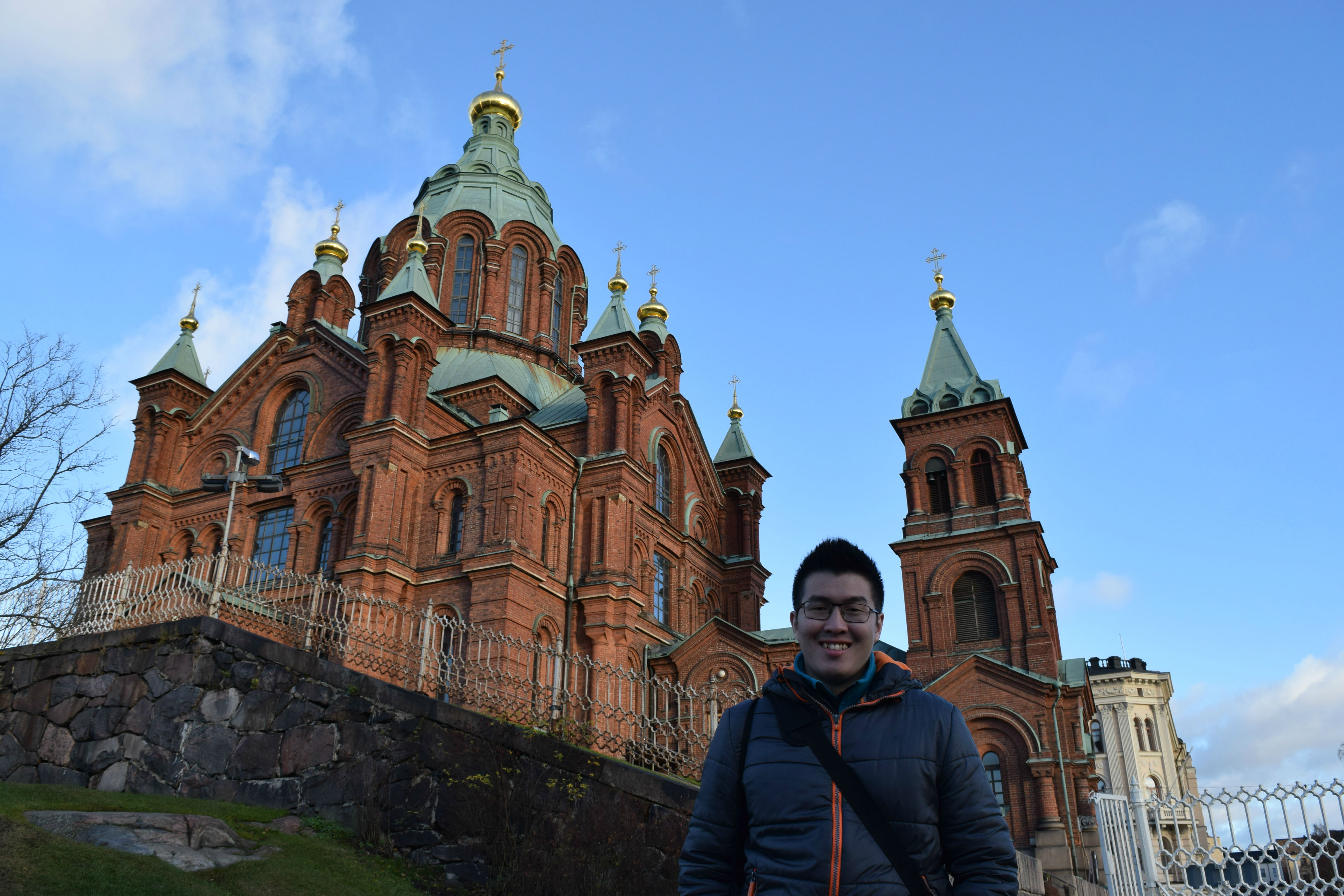 Located really close to the SkyWheel, you will notice a cathedral like this that stands out from the little hill near you. It's one of the most obvious building you will ever notice.
Old Market Hall (Vanha Kauppahalli)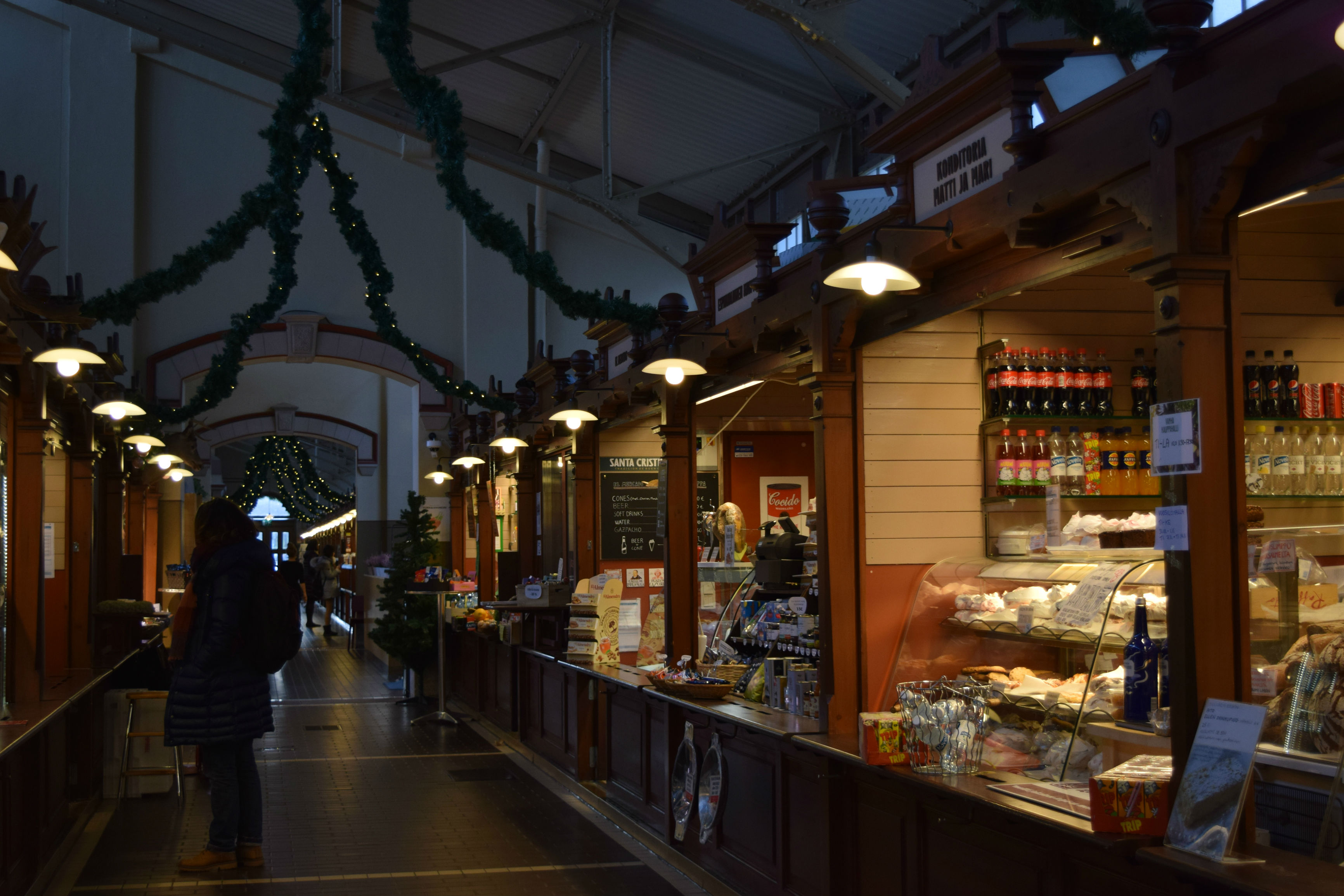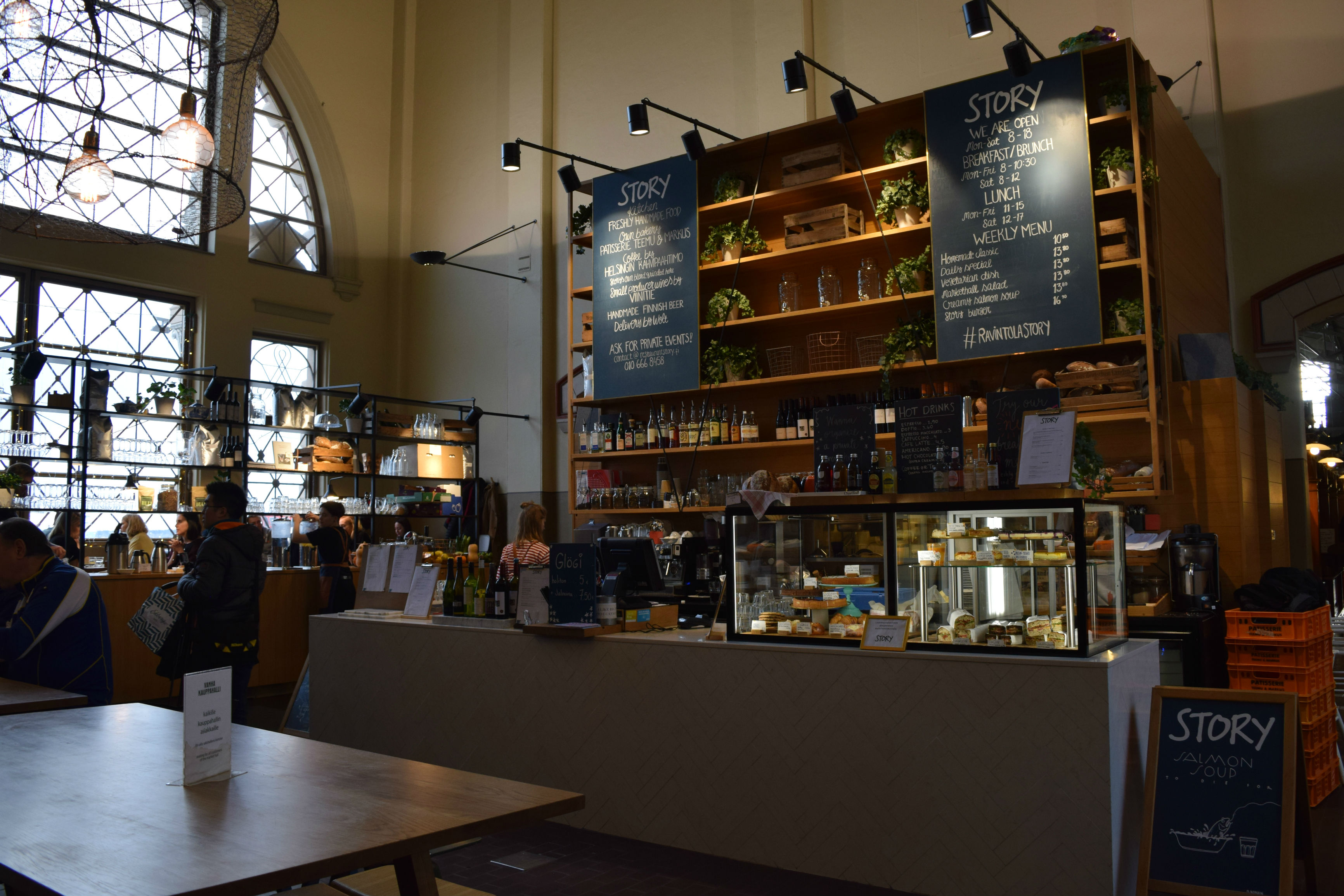 The Old Market Hall is one of the most visited market halls in Helsinki and what I am excited all about this place was all about the soup place, by the name of Soppakeittiö that indeed, serves really good soup!

I will definitely be back!
Market Square (Kauppatori)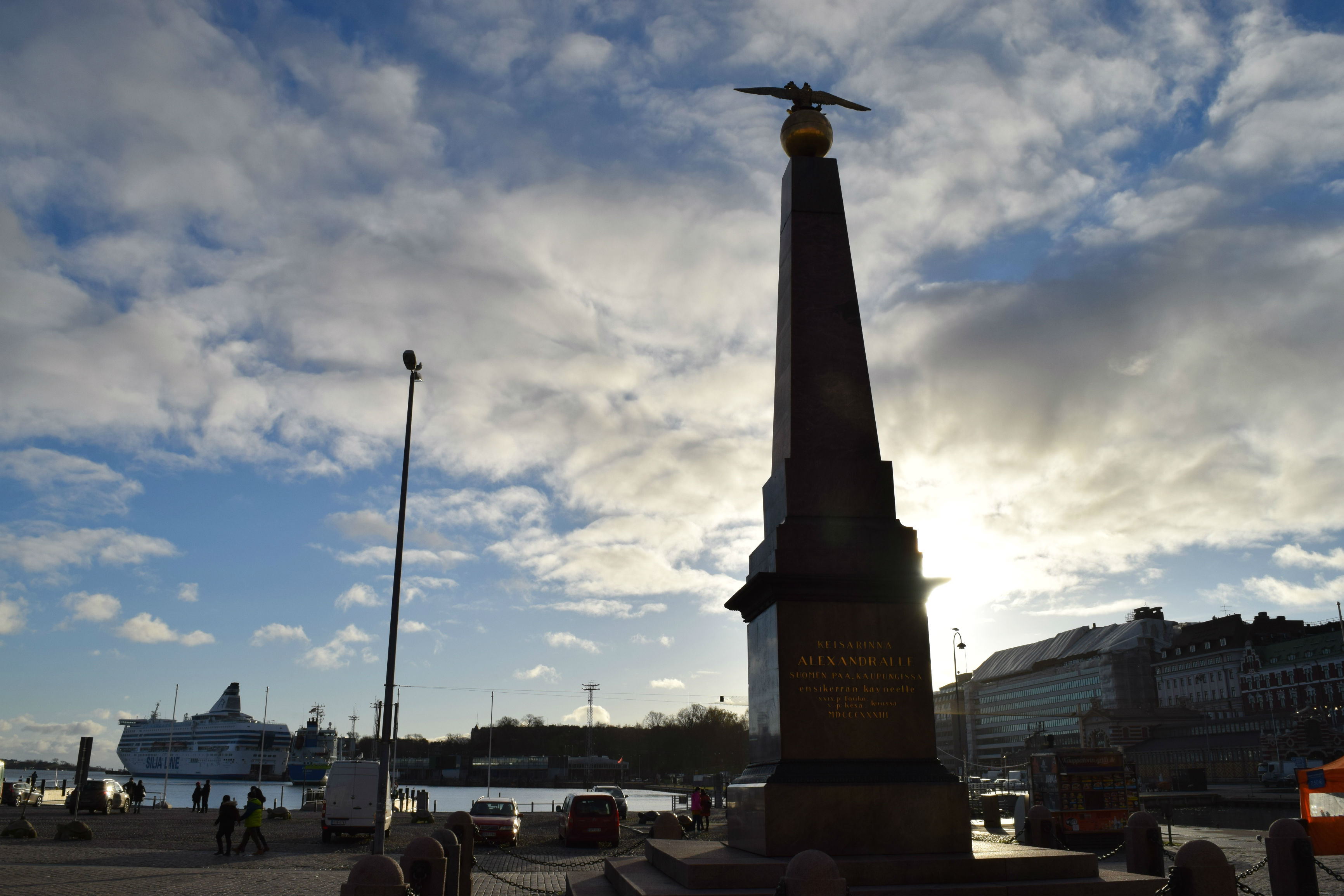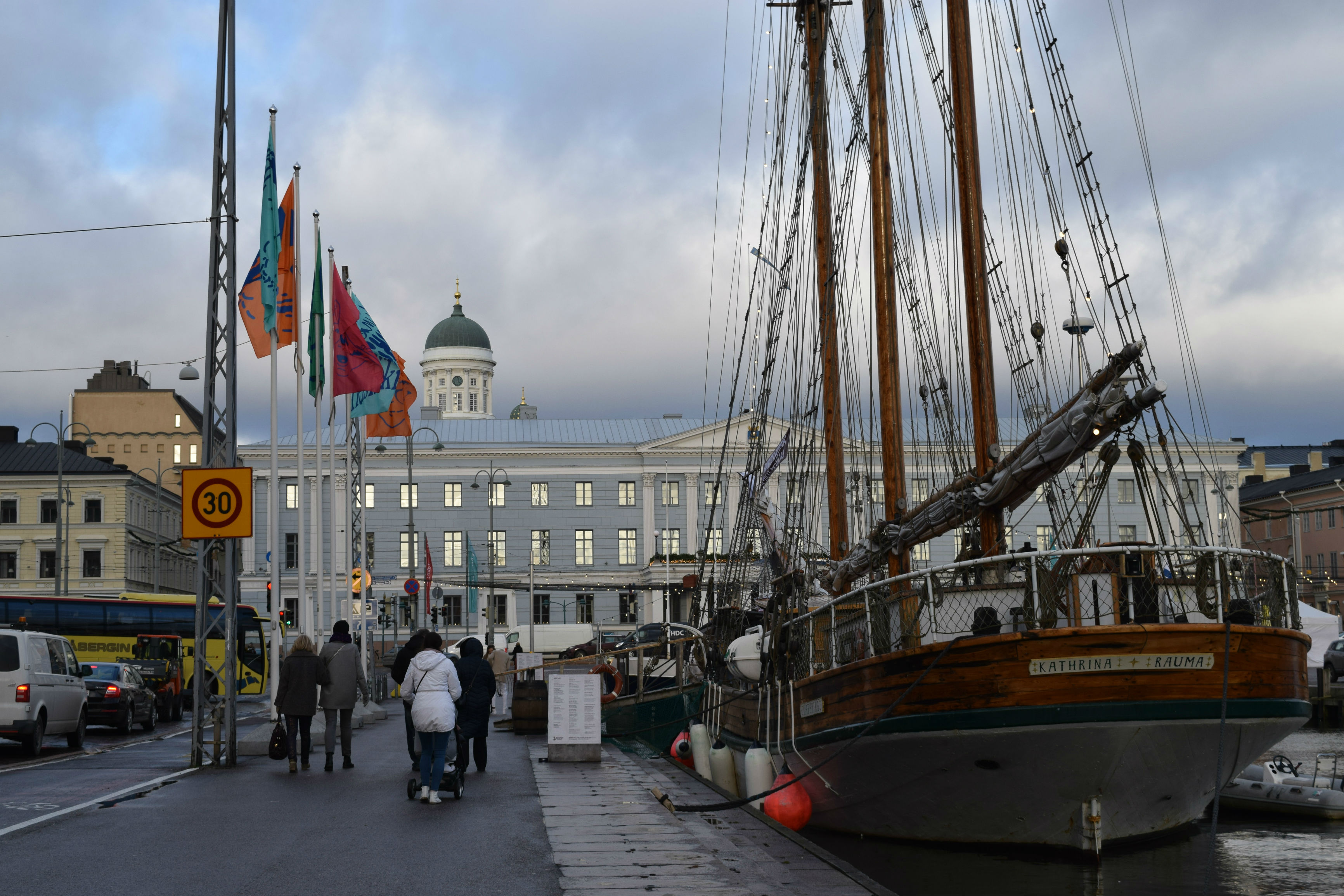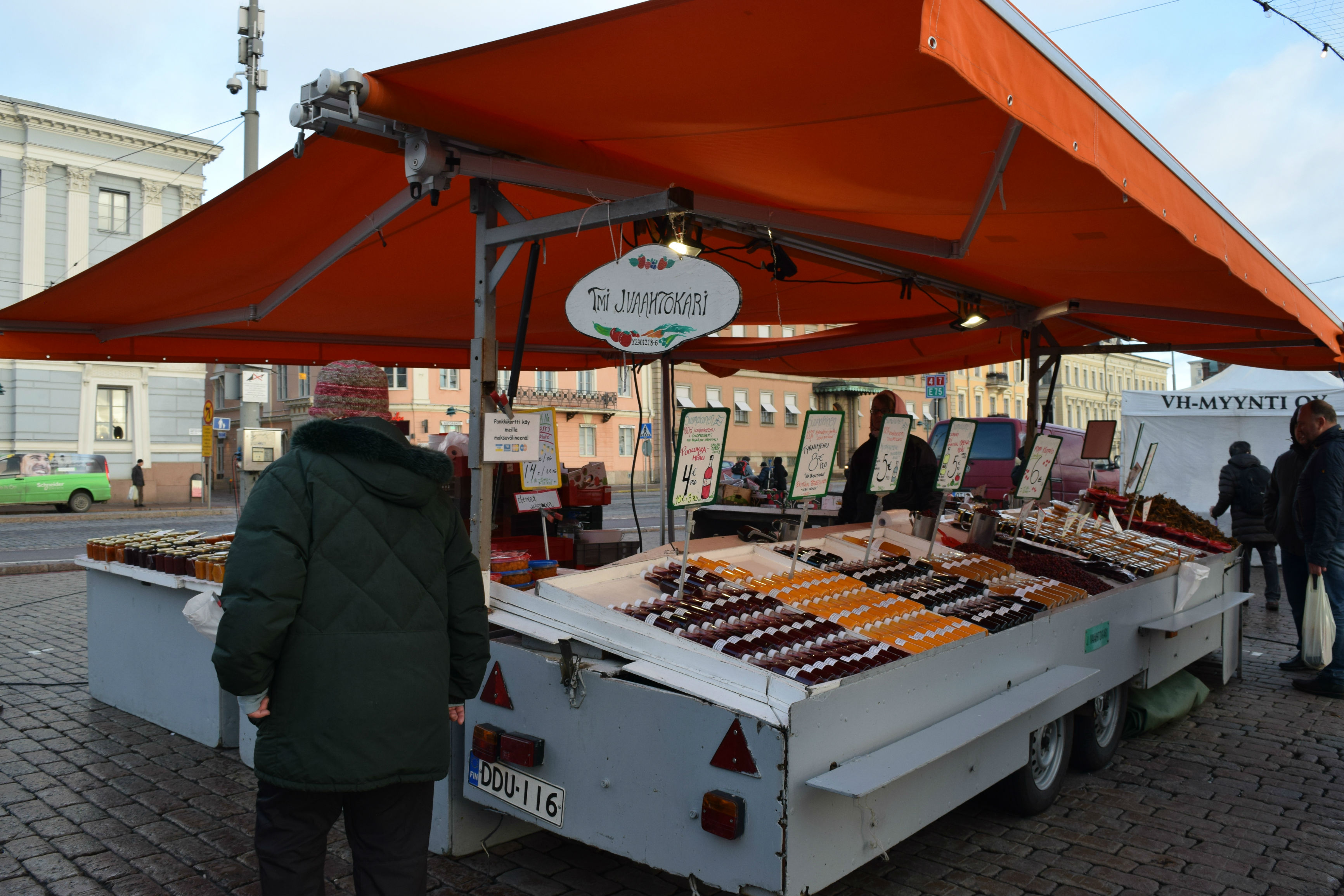 The Market Square is an open space where you will also find stalls and booths along the pier. The souvenirs are not as cheap as expected and you may go elsewhere if you may.
Allas Sea Pool & SkyWheel Helsinki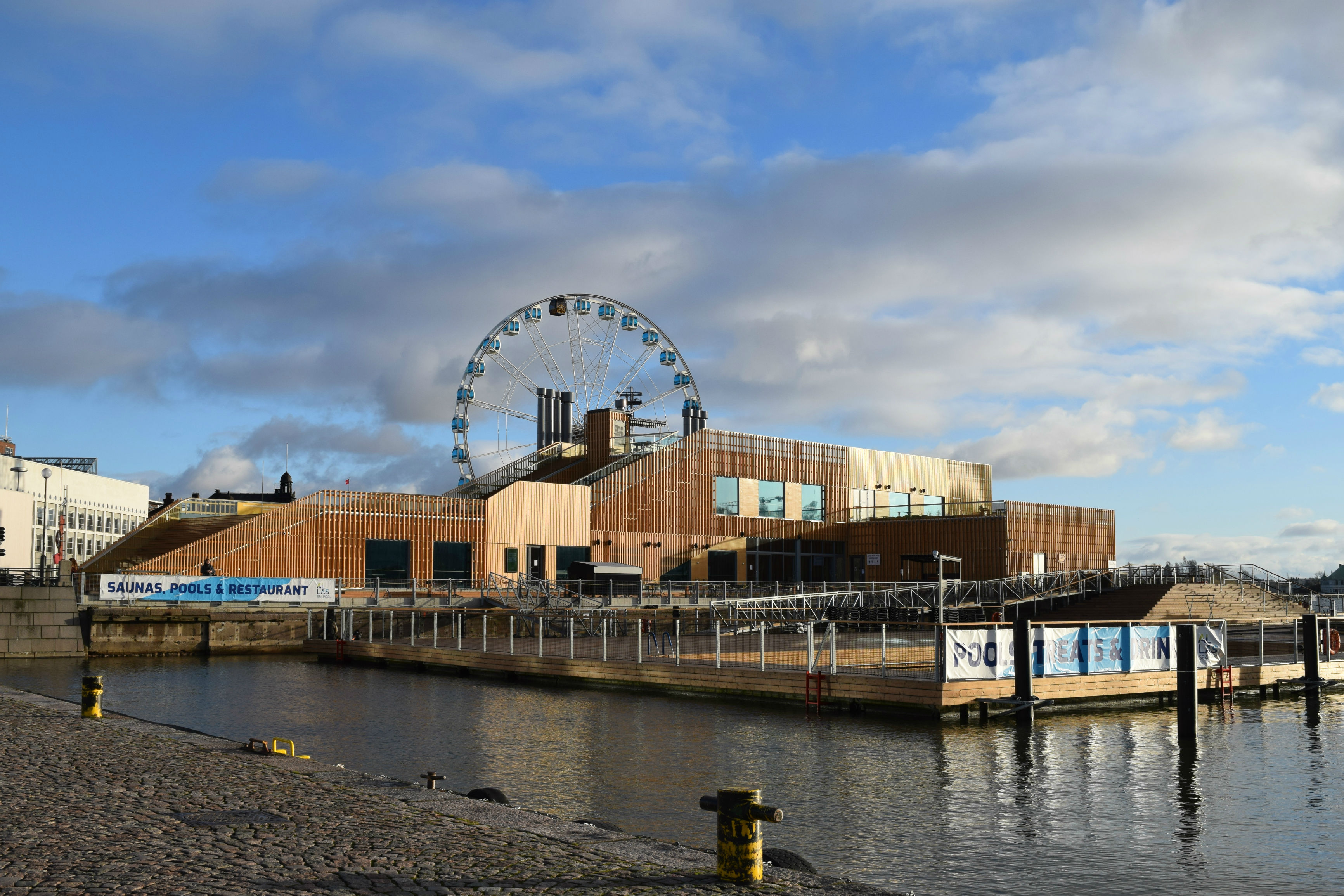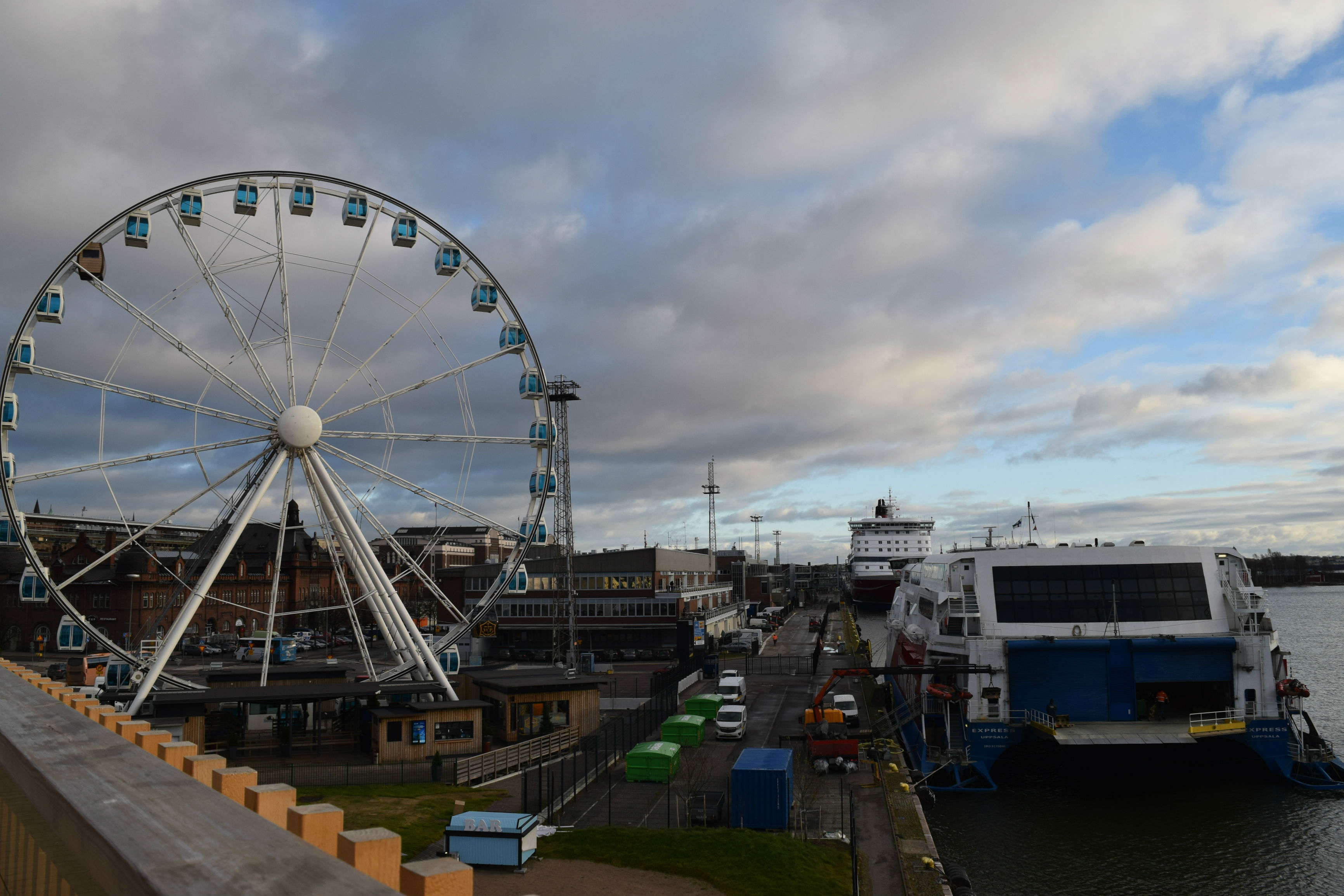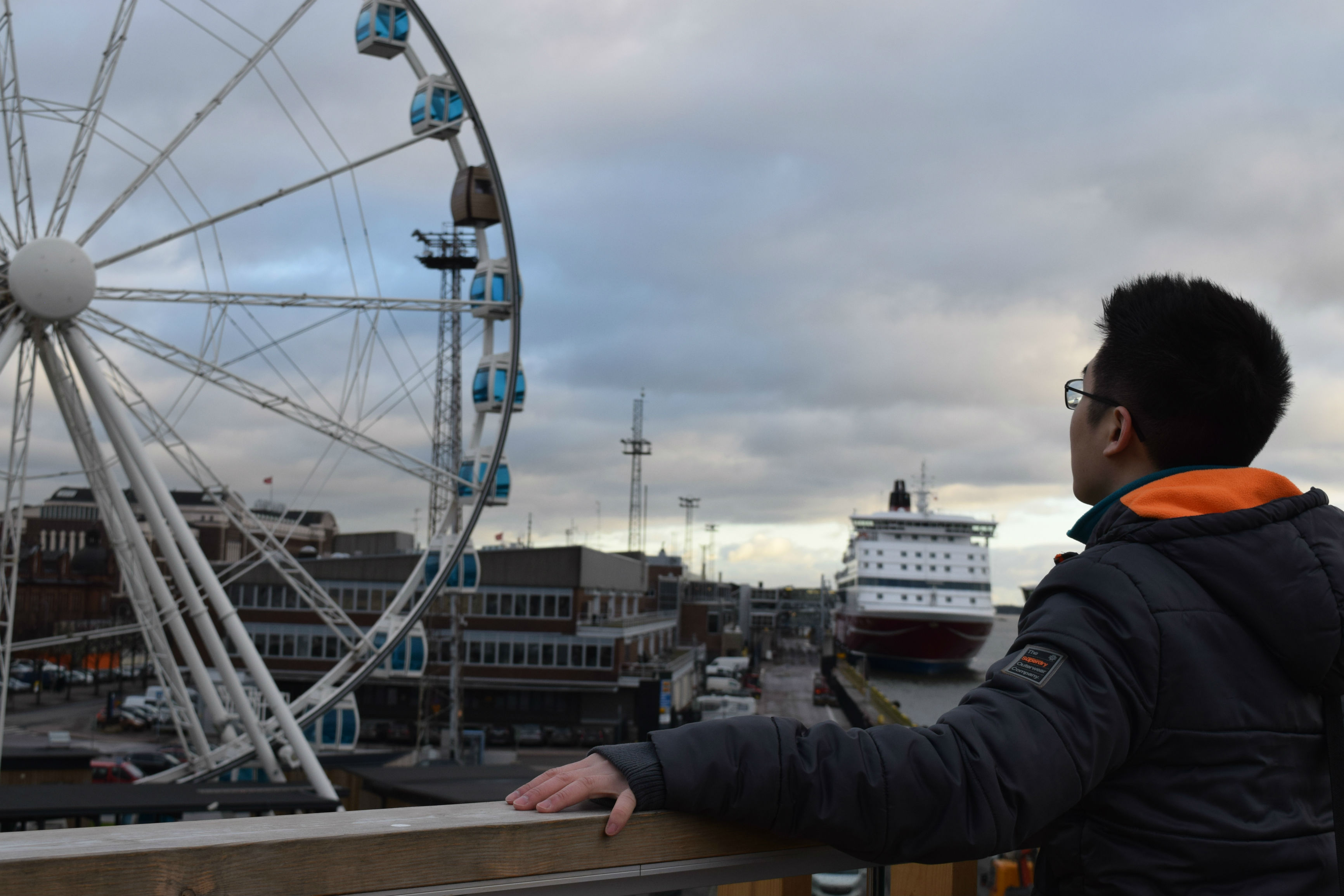 The Allas Sea Pool and its SkyWheel is located next to the Market Square. You may take really nice panoramic pictures by standing on top of its platform of the Allas Sea Pool and do what I did!
Chapel of Silence (Kamppi Chapel)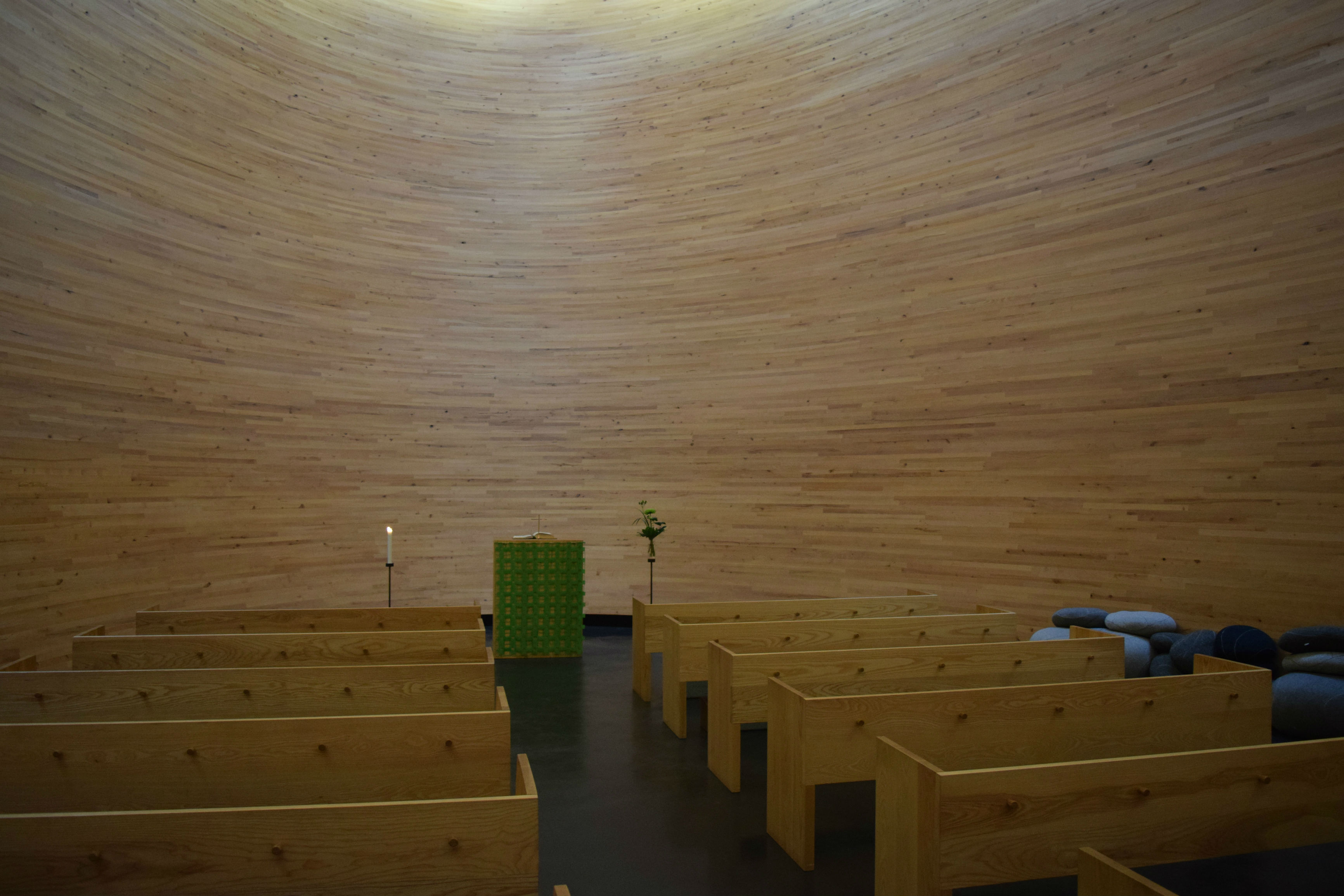 No admissions are required for entering into the chapel of silence and it is small in size and capacity. Furthermore, please be silence and keep your mouth shut! 🙂
Rock Church (Temppeliaukion Kirkko)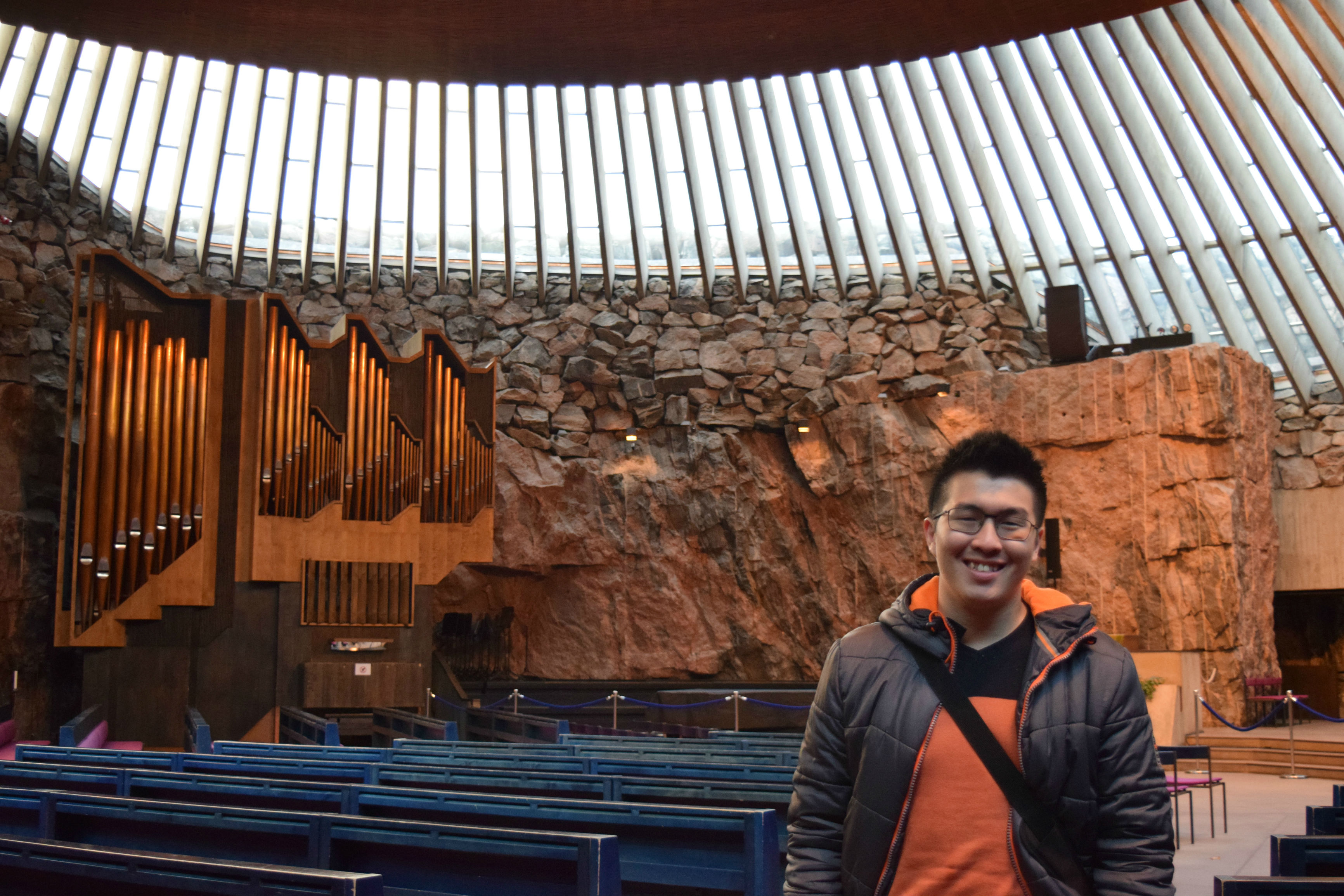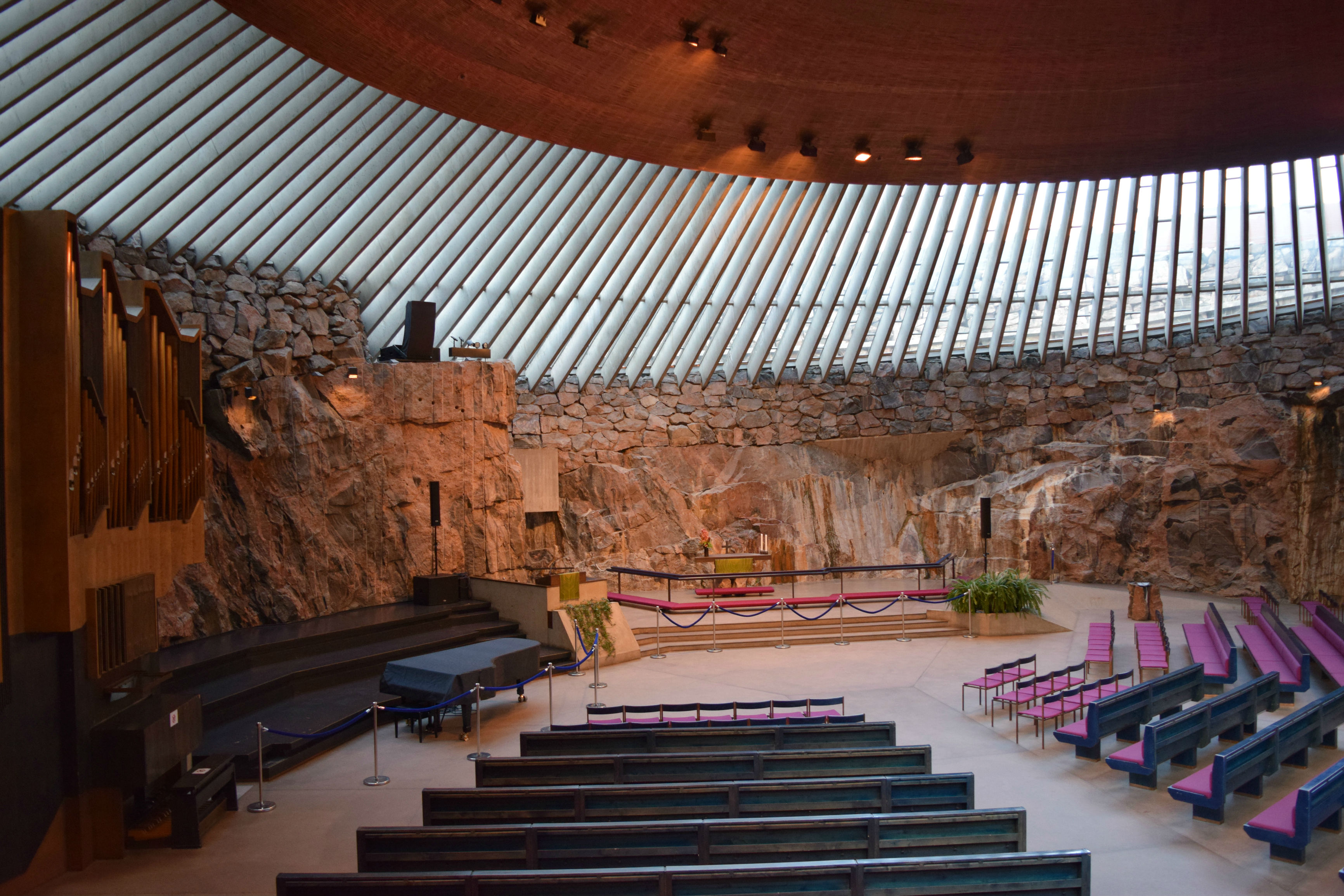 How often will you see a church in a rock?
This however, reminds me of Gellért Hill Cave in Budapest (the capital city of Hungary) where its church is situated within the cave. Therefore, the rock church may be unique in its own way just like many other churches out there in Europe.
The admission into the rock church is EUR3 per adult/entry.
Sibelius Monument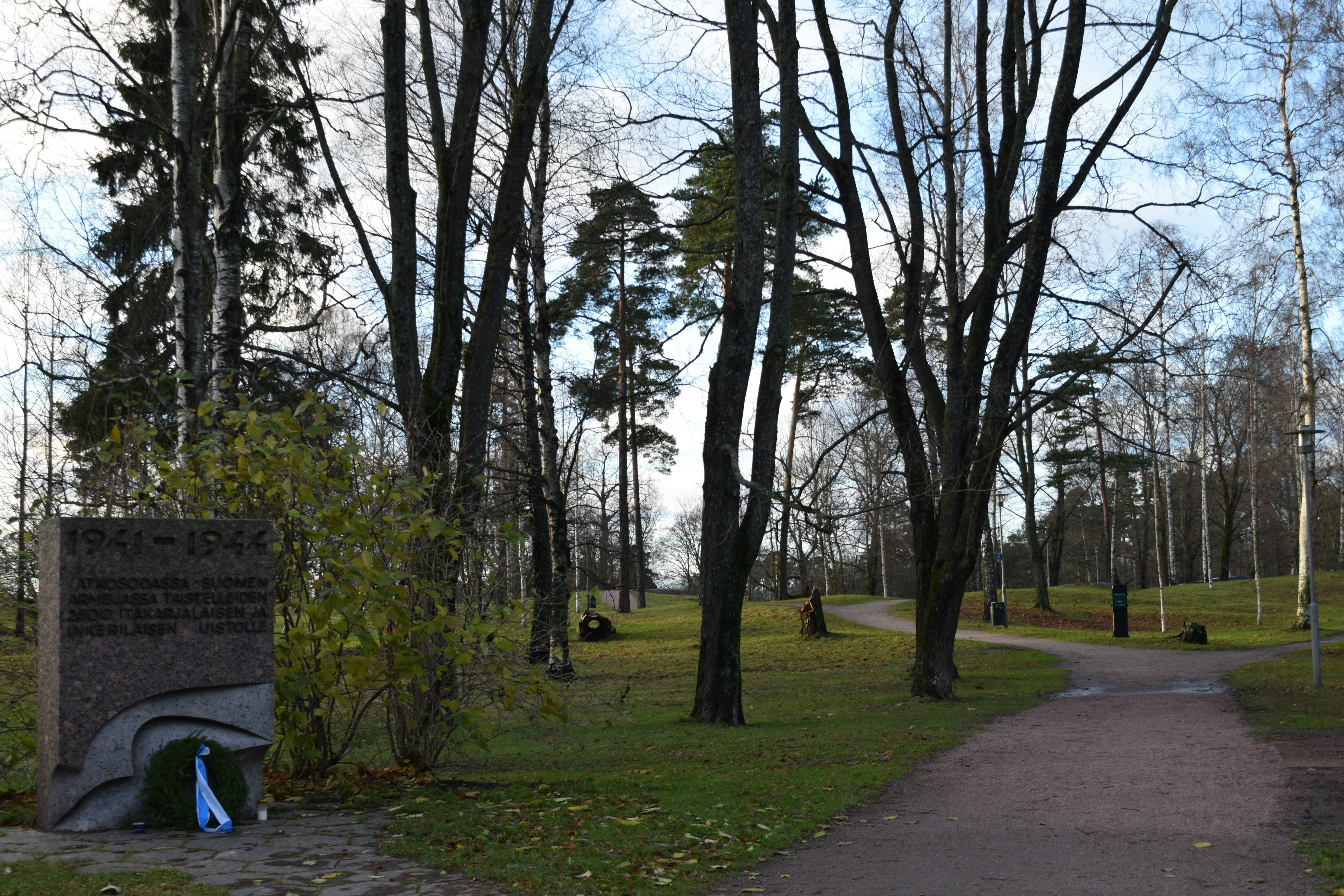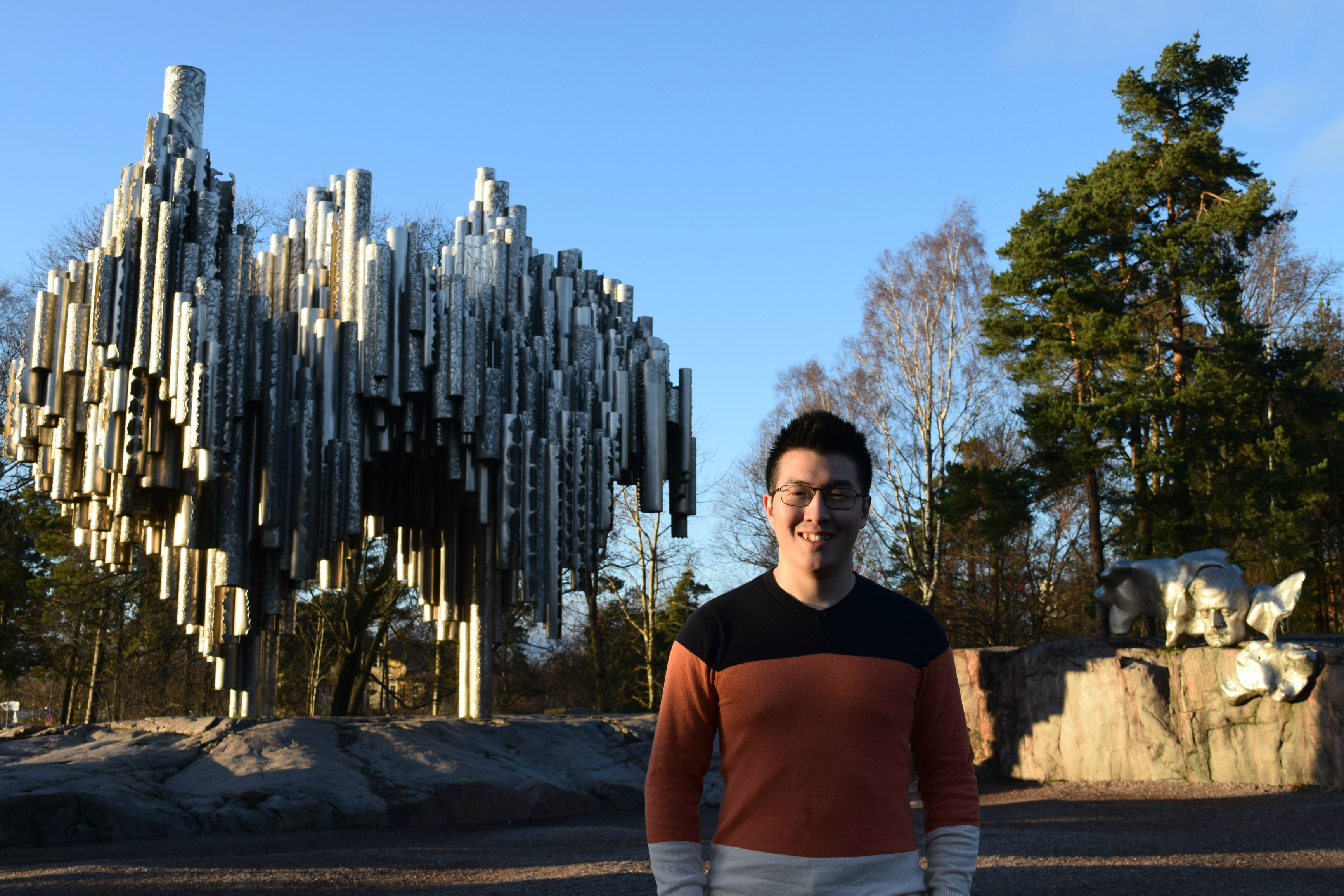 It was said that the Sibelius Monument was dedicated to a Finnish composer and it is located within the Sibelius Park. It is one spectacular monument of various shapes due to its uniqueness.
Hakaniemi Market Hall (Hakaniemen Kauppahalli)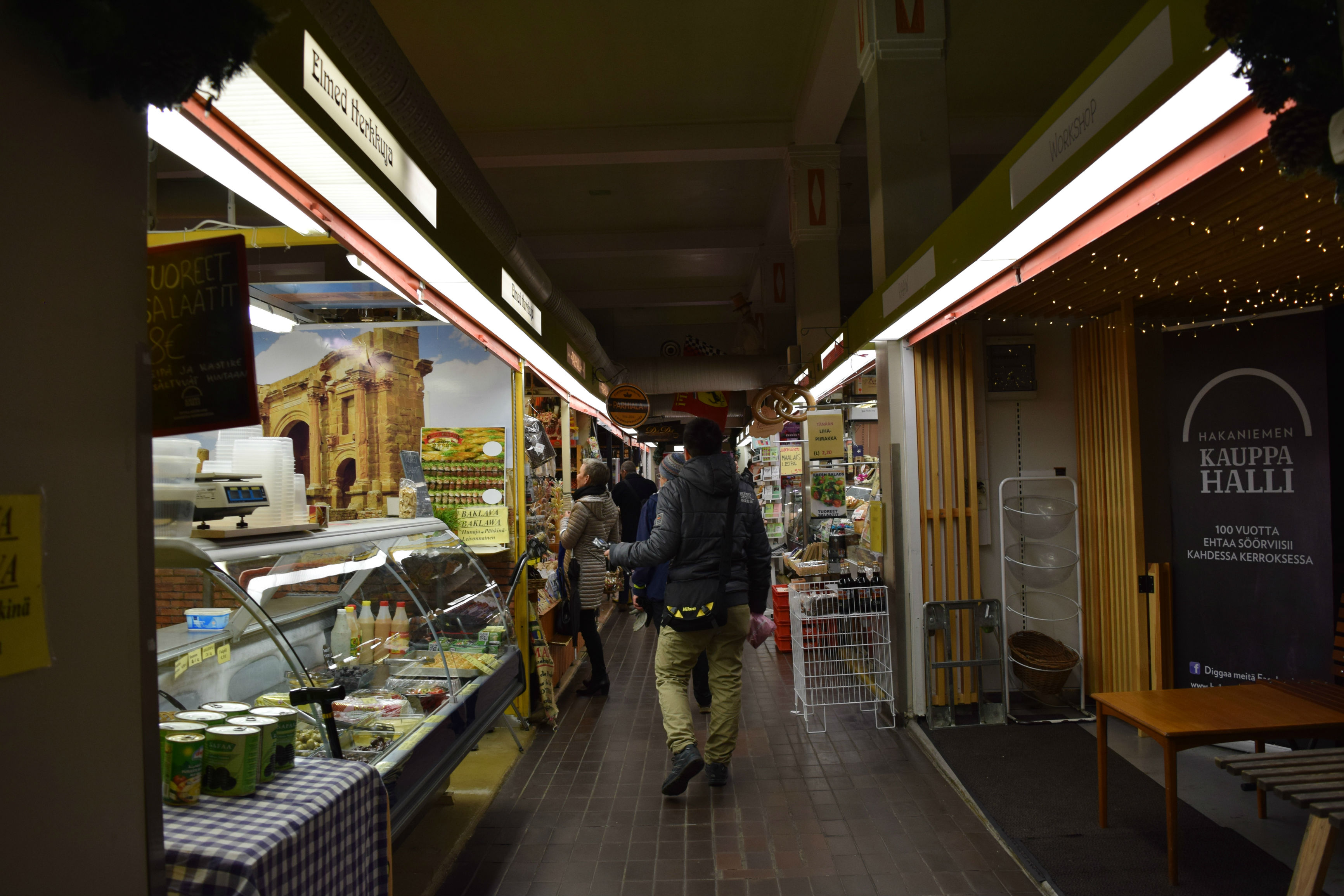 The Hakaniemi Market Hall has two floors; one of which offers some food but a variety of groceries while the upper floor offers various clothings. accessories, and souvenirs.
If you are planning to find a place to dine-in; you might want to go elsewhere instead.
Nearest Metro station: Hakaniemi (Hagnäs)
---
OTHER OPTIONAL PLACES WORTH VISITING
Stockmann Departmental Store
If you love shopping, you may consider visiting the Stockmann Departmental Store that is located really close to Helsinki's Central Station, along the busy Mannerheimintie street.
The Parliament House (Eduskunta) & The National Museum of Finland (Suomen Kansallismuseo)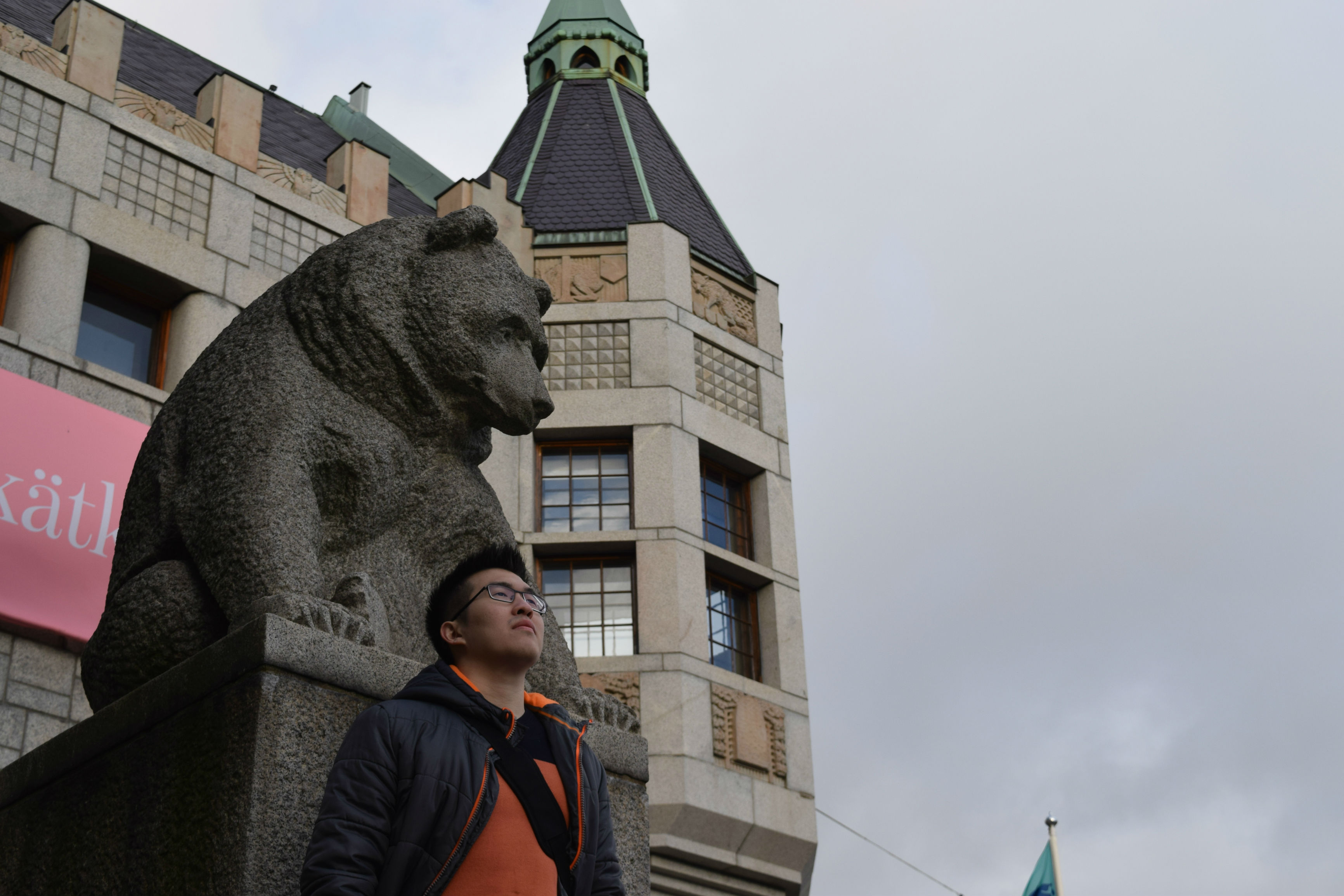 What's better than taking good selfies of both Parliament House and the National Museum of Finland?
A dip into Allas Sea Pool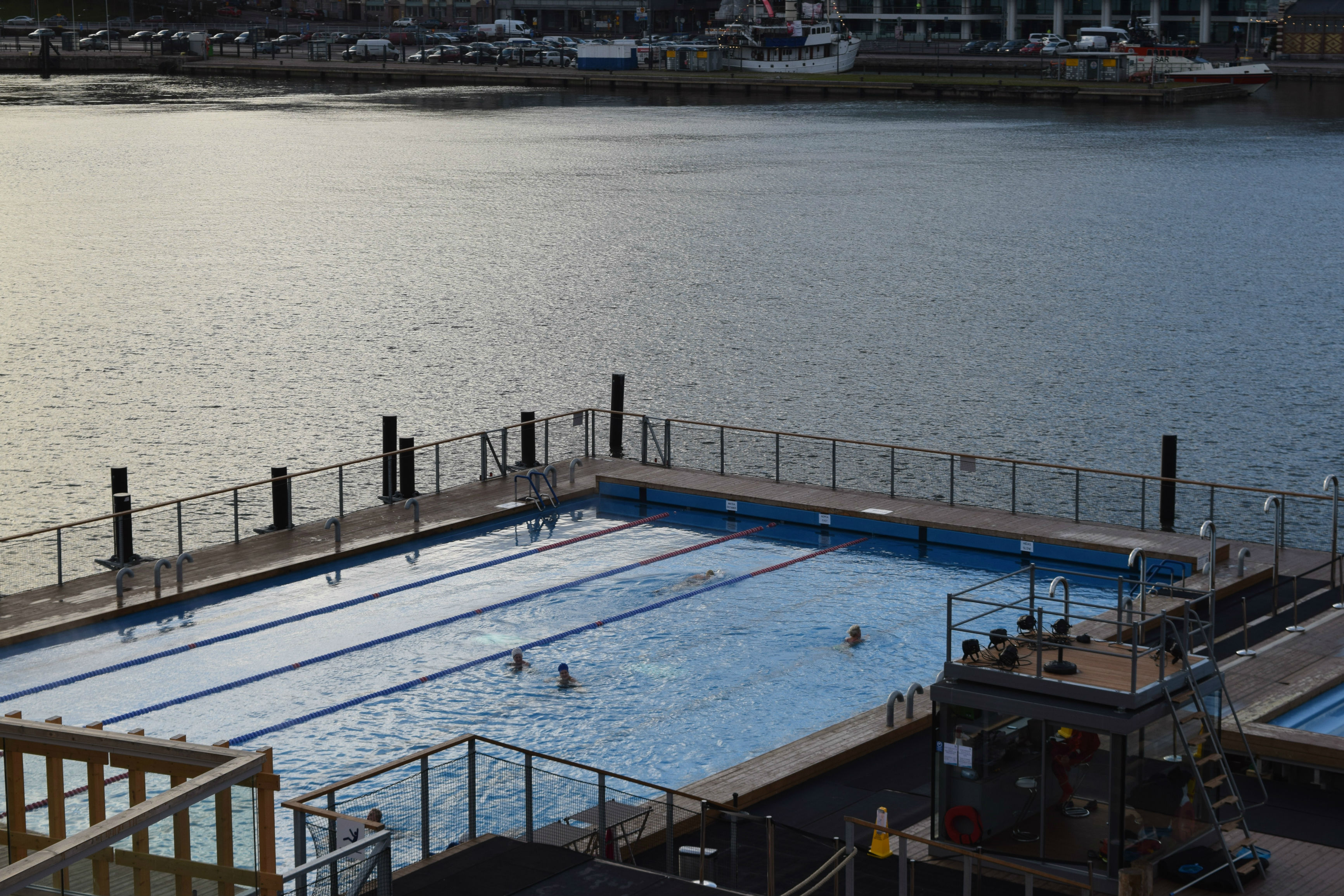 It is a great experience if you choose to dip yourself in the Allas Sea Pool but I do not find anything unique nor interesting to do this. I was actually deciding if I should do this but I don't find anything uncommon; except for its experiences (probably I had somewhere else better to be dipped in).
You may visit Allas Sea Pool – Website for more information.
Kallio Church (Kallion Kirkko)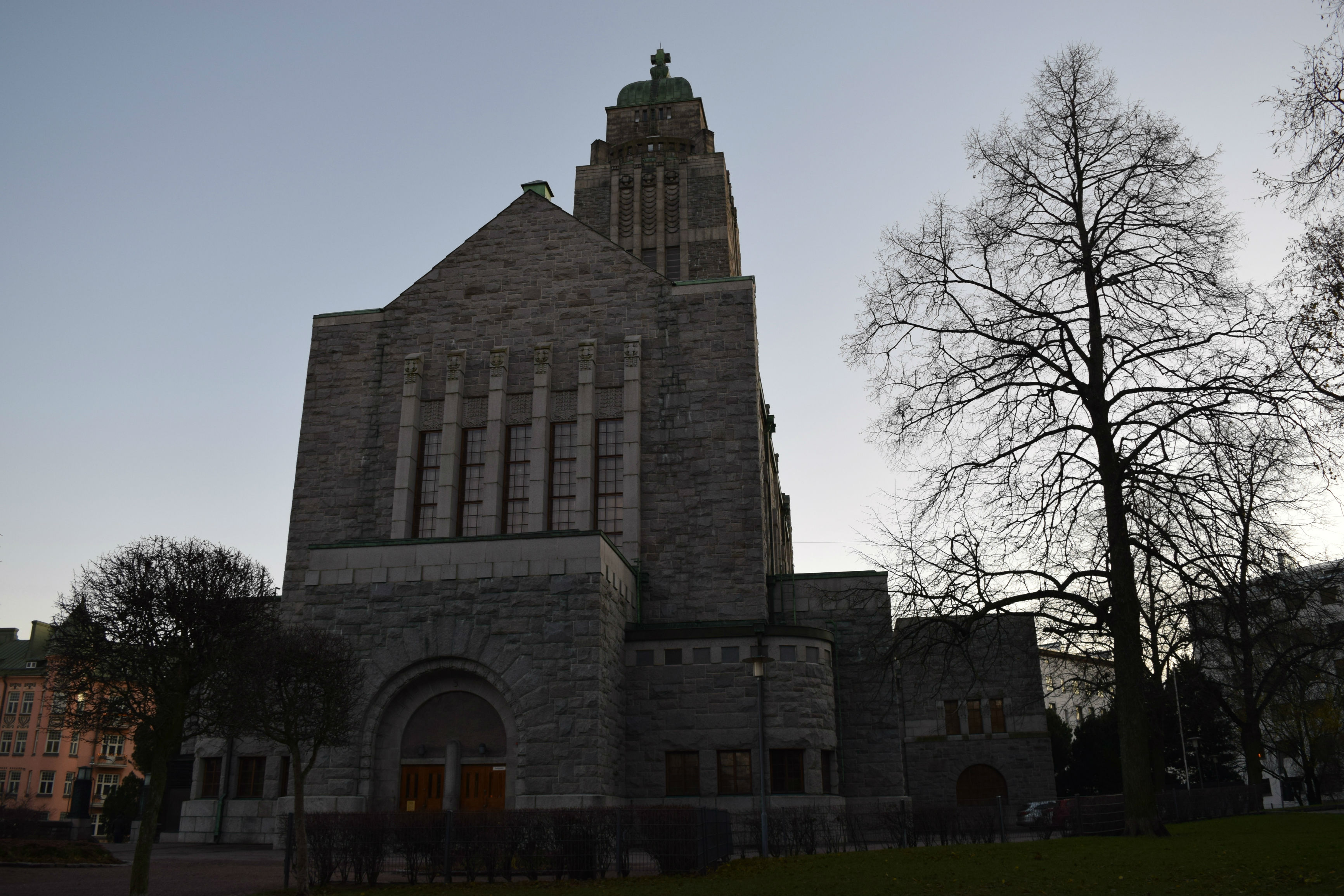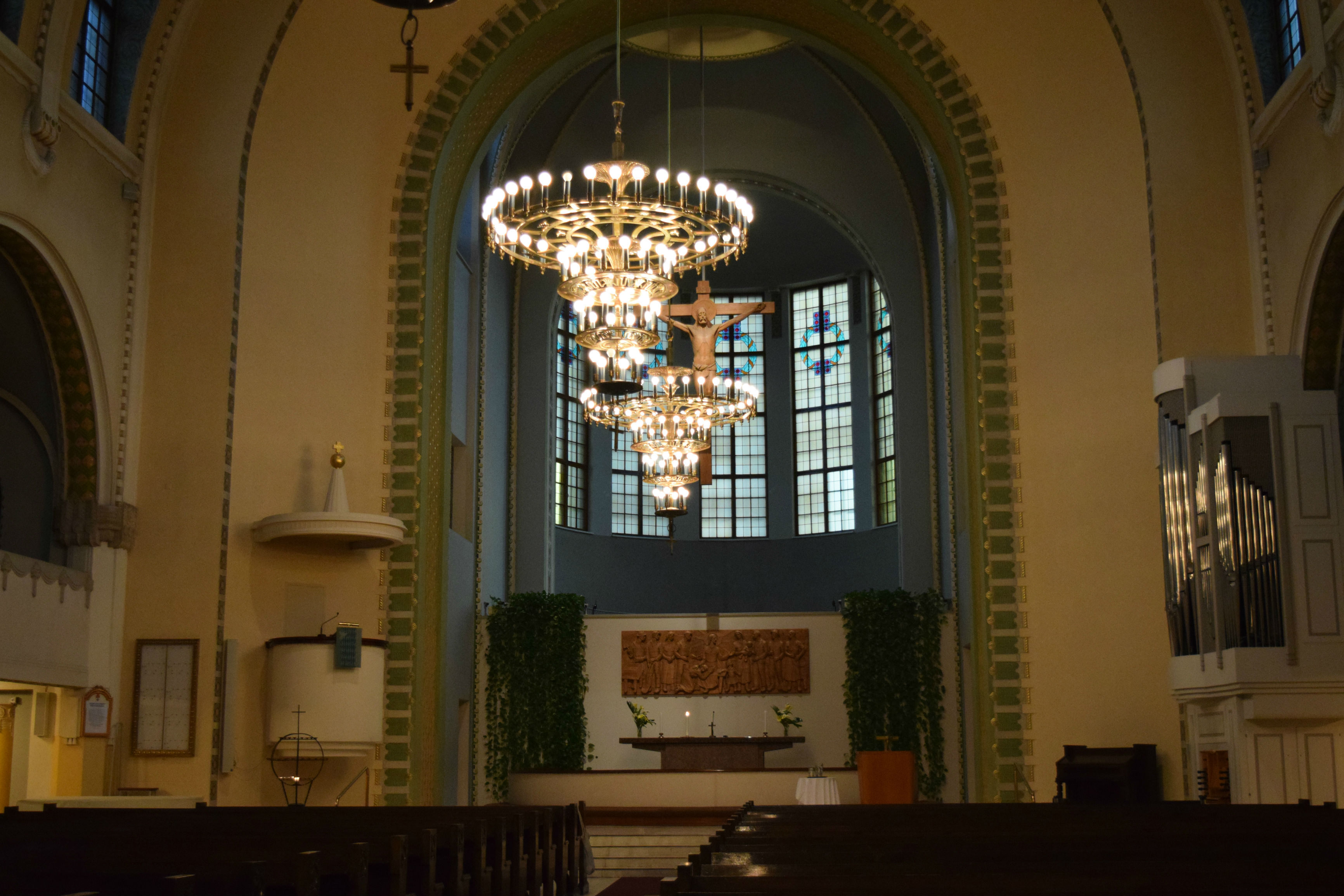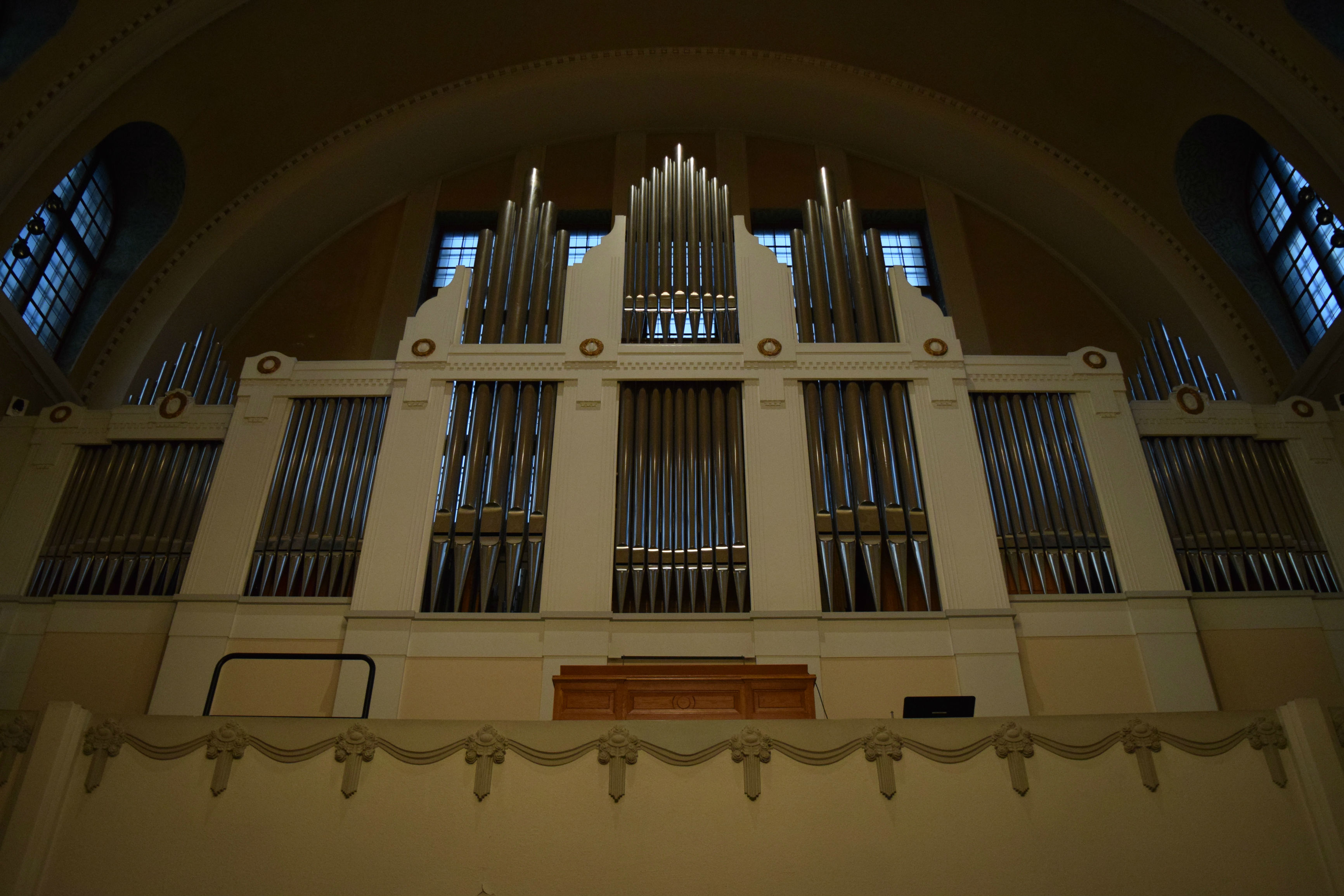 I remembered visiting the Kallio Church in the late evening and there was nobody. I however, realized a snore-like sound that was echoed through the hall, in which I then noticed a man was actually sleeping by the bench.
How comfortable! 🙂
---
FOOD AND DRINKS YOU'D LIKE TO TRY
Lappi Ravintola Restaurant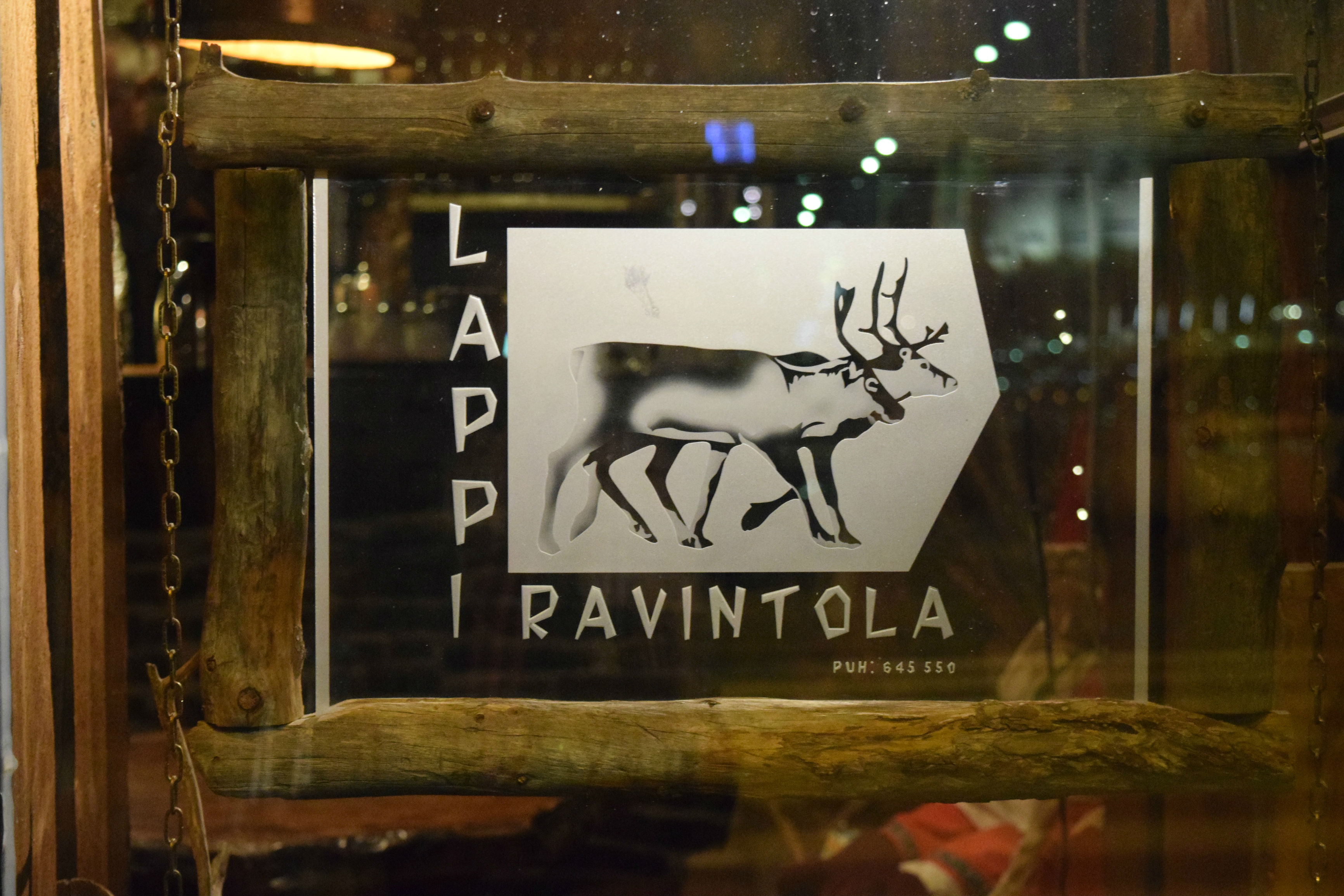 THE €100 MEAL
Yes, this is the EUR100 meal and one of the best food I've ever had for its traditional Lappish food in Helsinki. The service were superb and it was a great experience tasting the reindeer dish. It has a back-finishing though and not many may accept the taste. I however, like them!
Do remember to make reservations in advance if you ever wanted to visit the Lappi Ravintola Restaurant. You may visit Lappi Ravintola – Website for more information.
Friends & Brgrs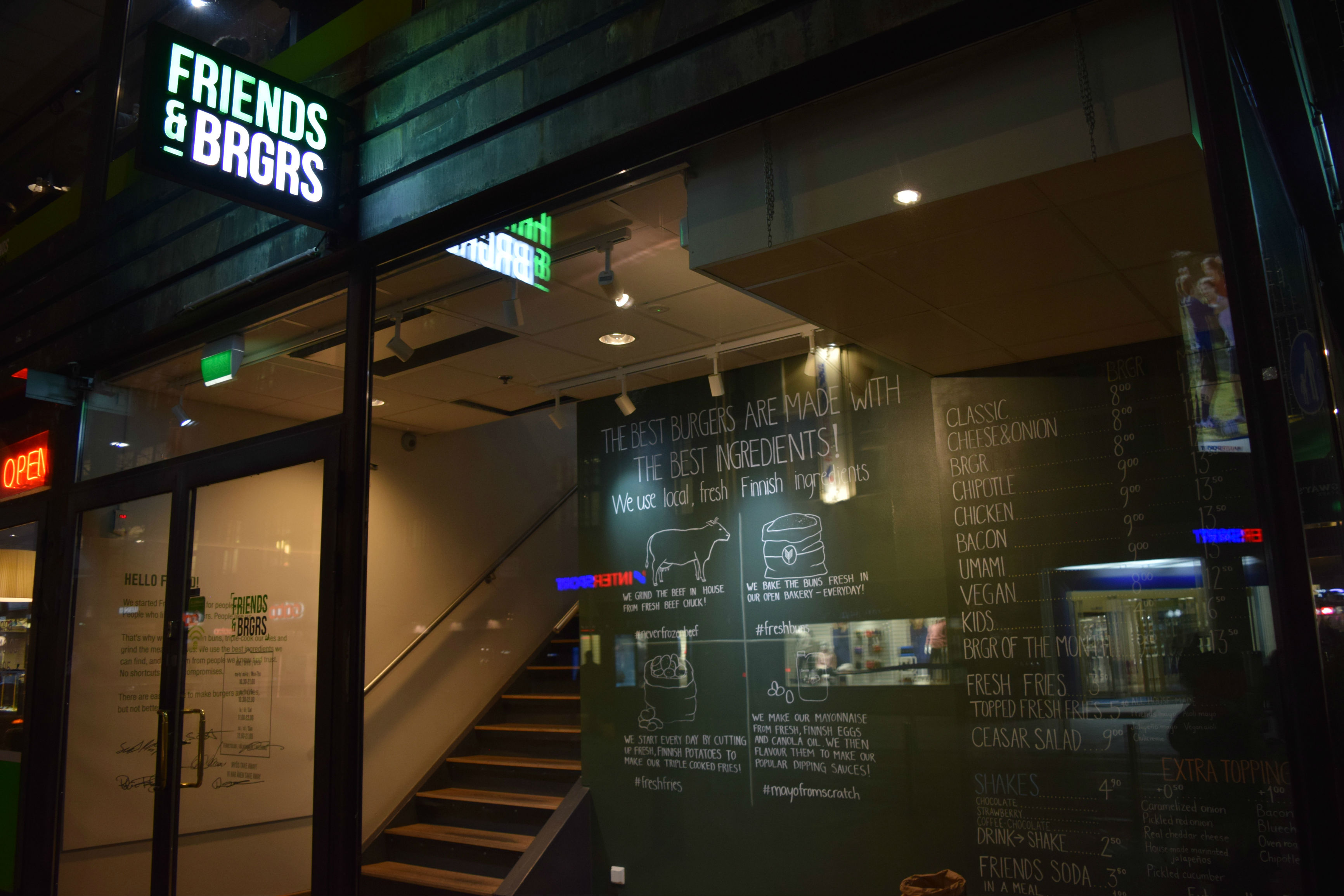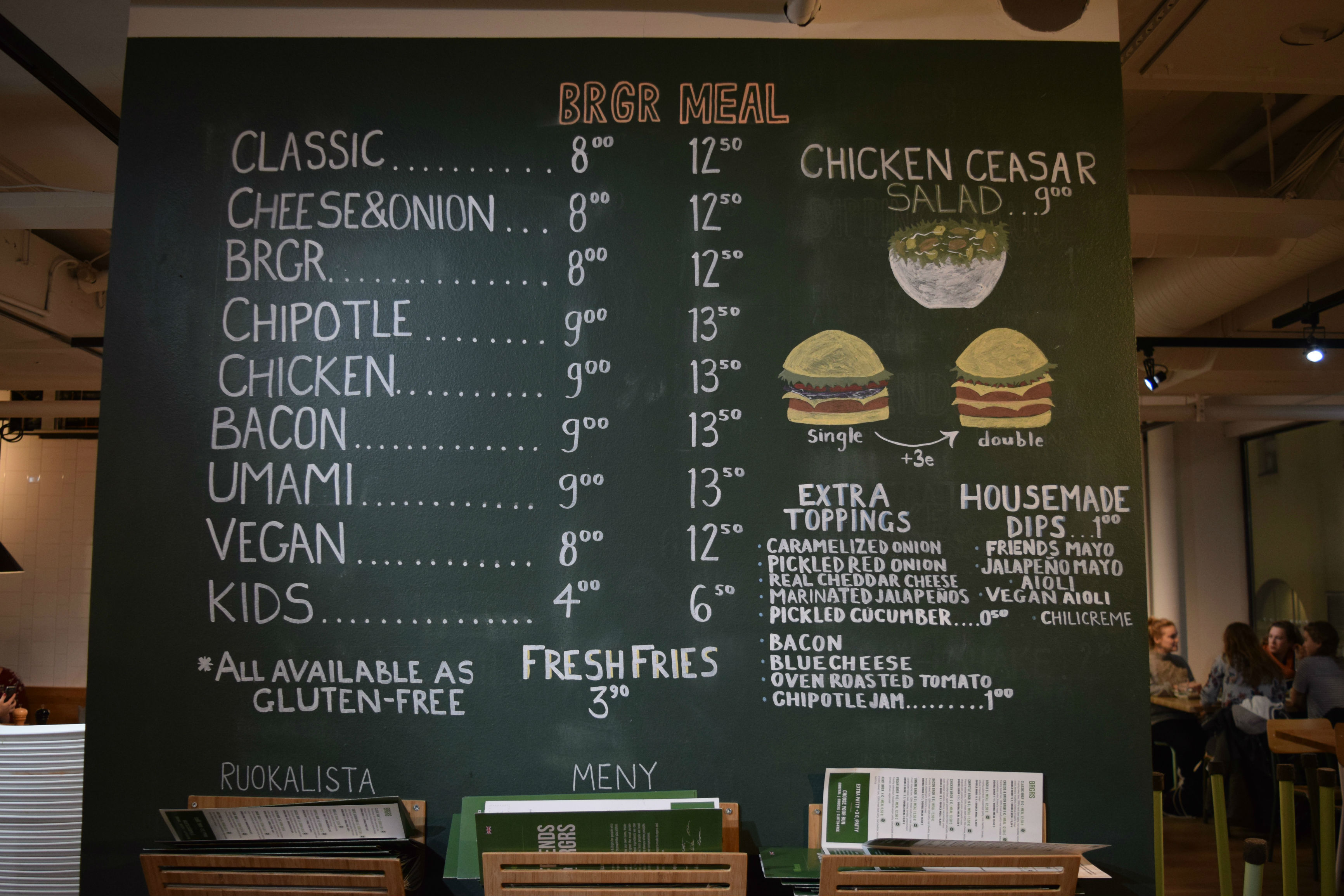 This is a fast-food chain restaurant that was first opened in Pietarsaari, Finland in year 2014 and so I deem this to be a Finnish fast-food restaurant!
I generally find this place to be cosy where many would come together with friends for some burgers. I love the Umami burgers over the classic ones, due to its unique flavours that were bursting in your mouth and I went "OOH-LA-LA"!
The Classic Burgers (Set) costs EUR12.50 while the Umami Burgers (Set) costs EUR13.50. Each sets comes with a free-flow of soft-drinks too.
You may visit Friends and Brgrs – Website for more information.
Ekberg Traditional Cafe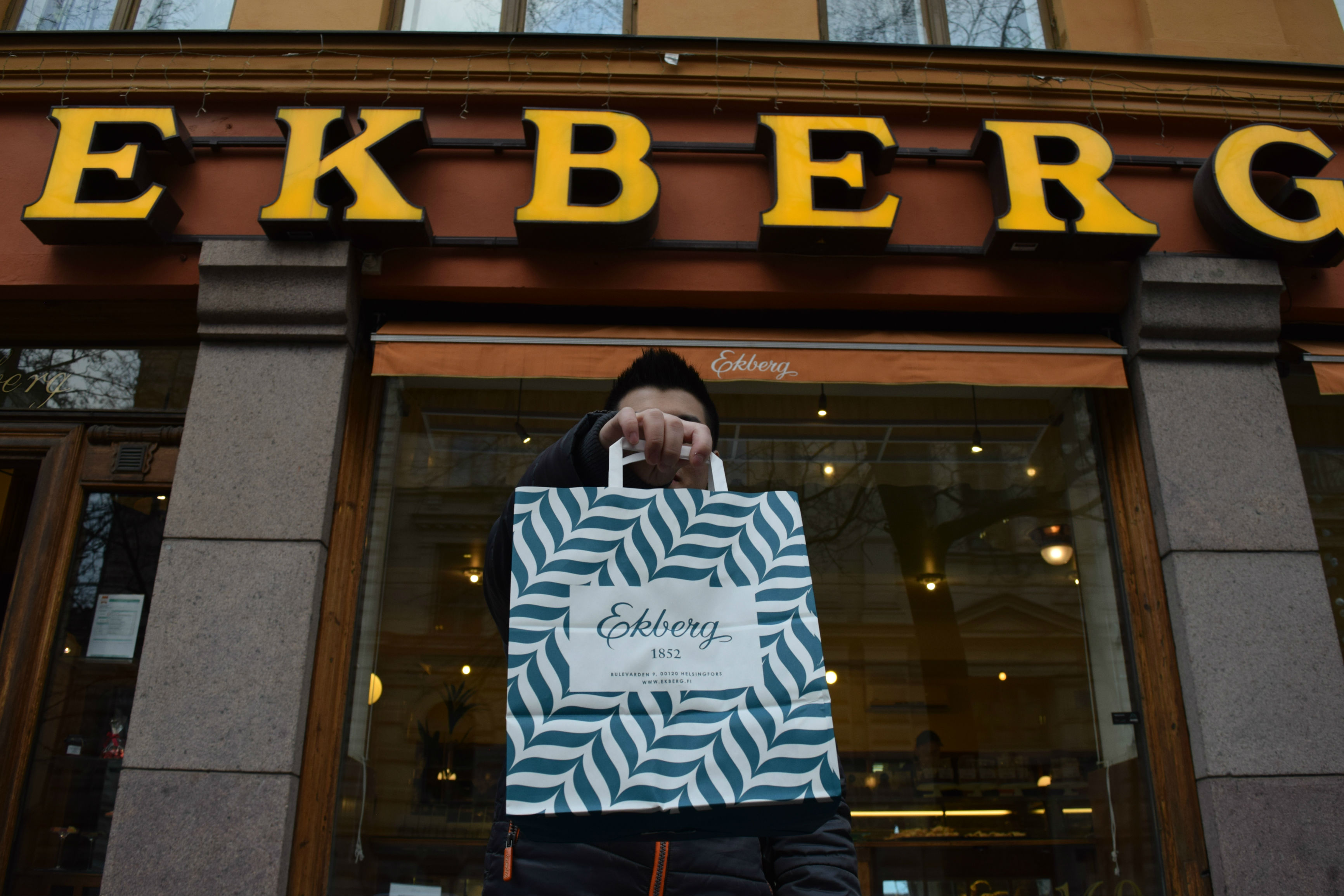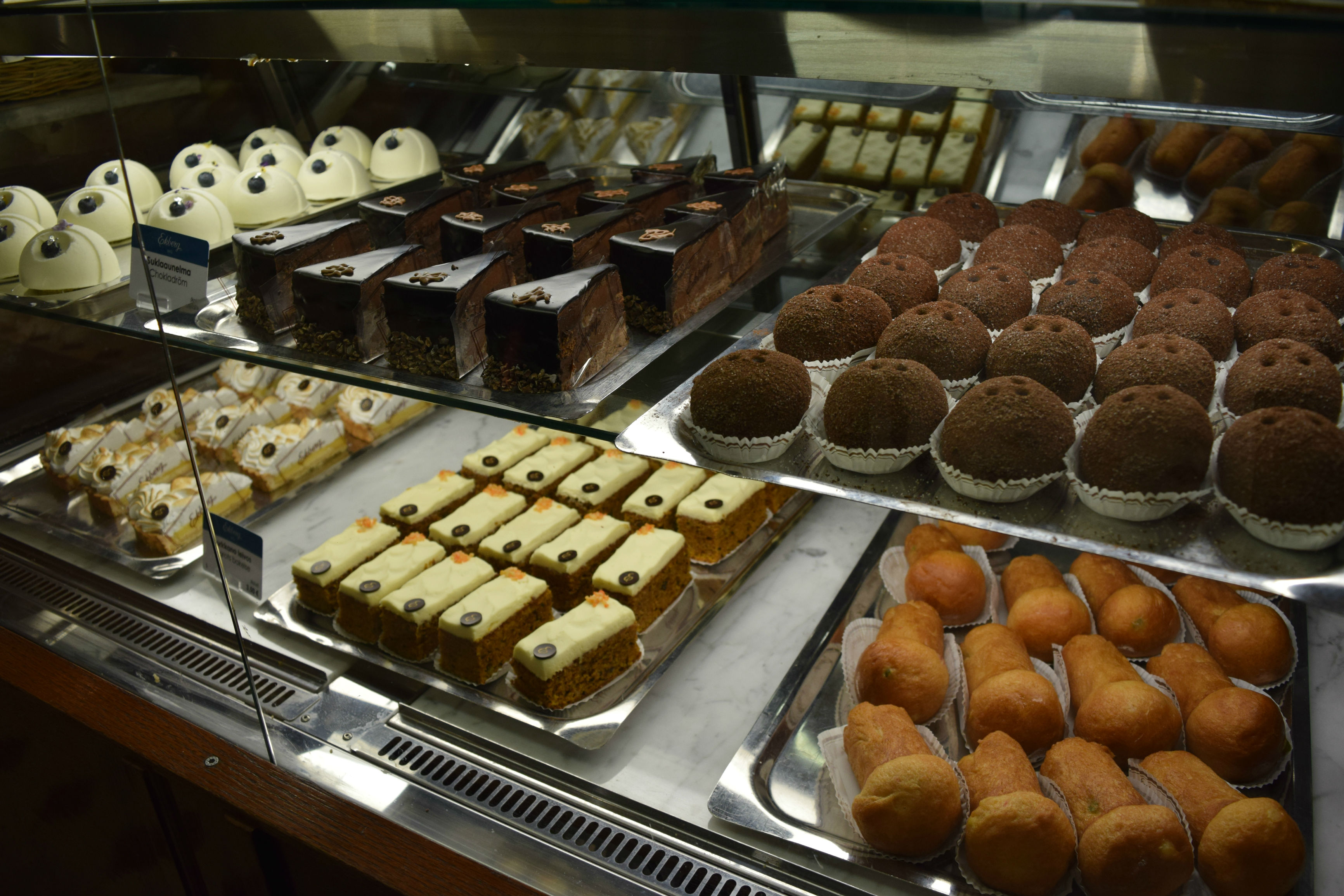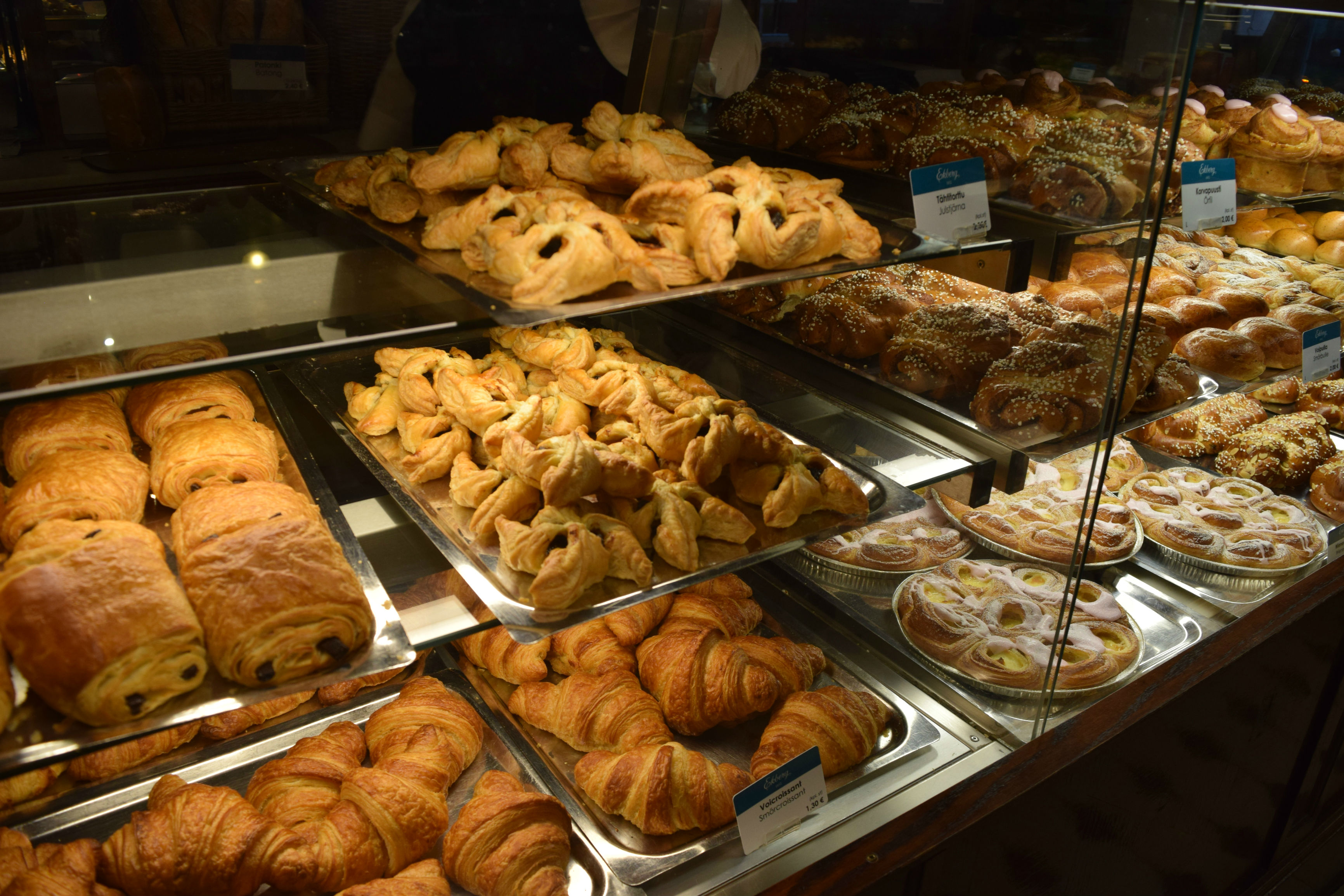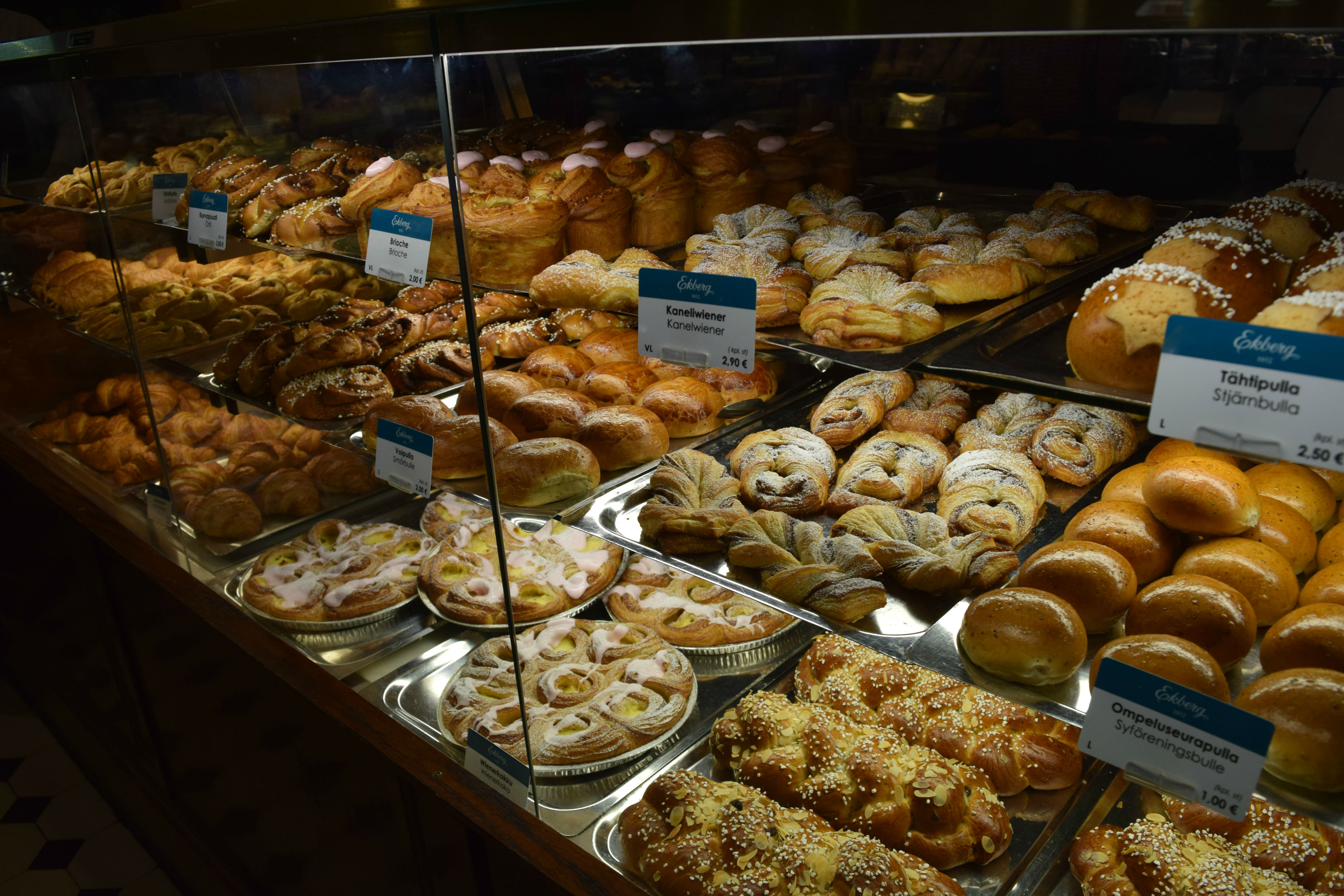 I bumped into Ekberg Traditional Cafe after a random walk through the streets in Helsinki. Fortunately, this place was indeed popular and they had a huge range of pastries/cakes in which I even remember buying a cake that was made to celebrate the Helsinki's 100th year of independence.
You may wish to dine-in too.
Soppakeittiö @ Old Market Hall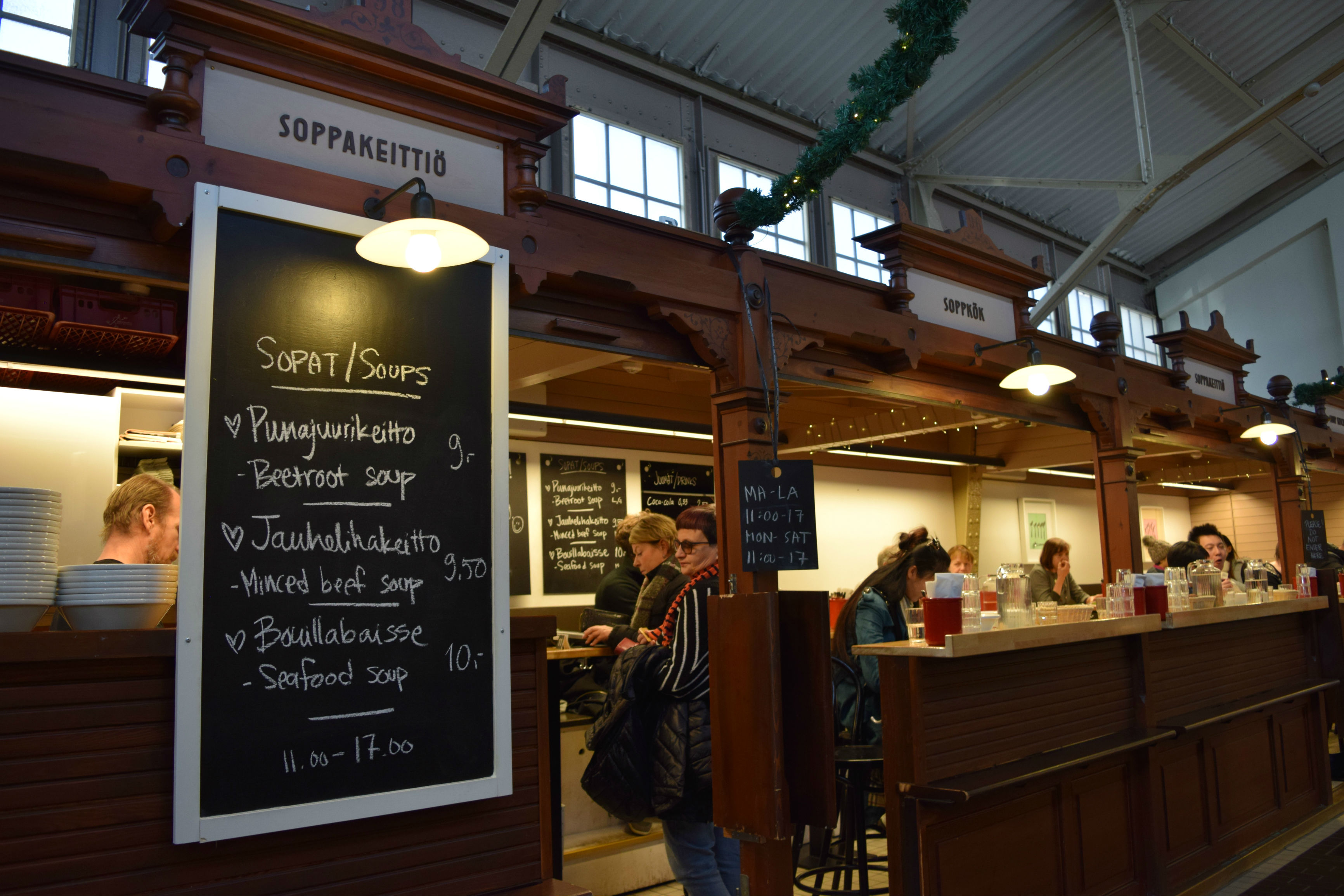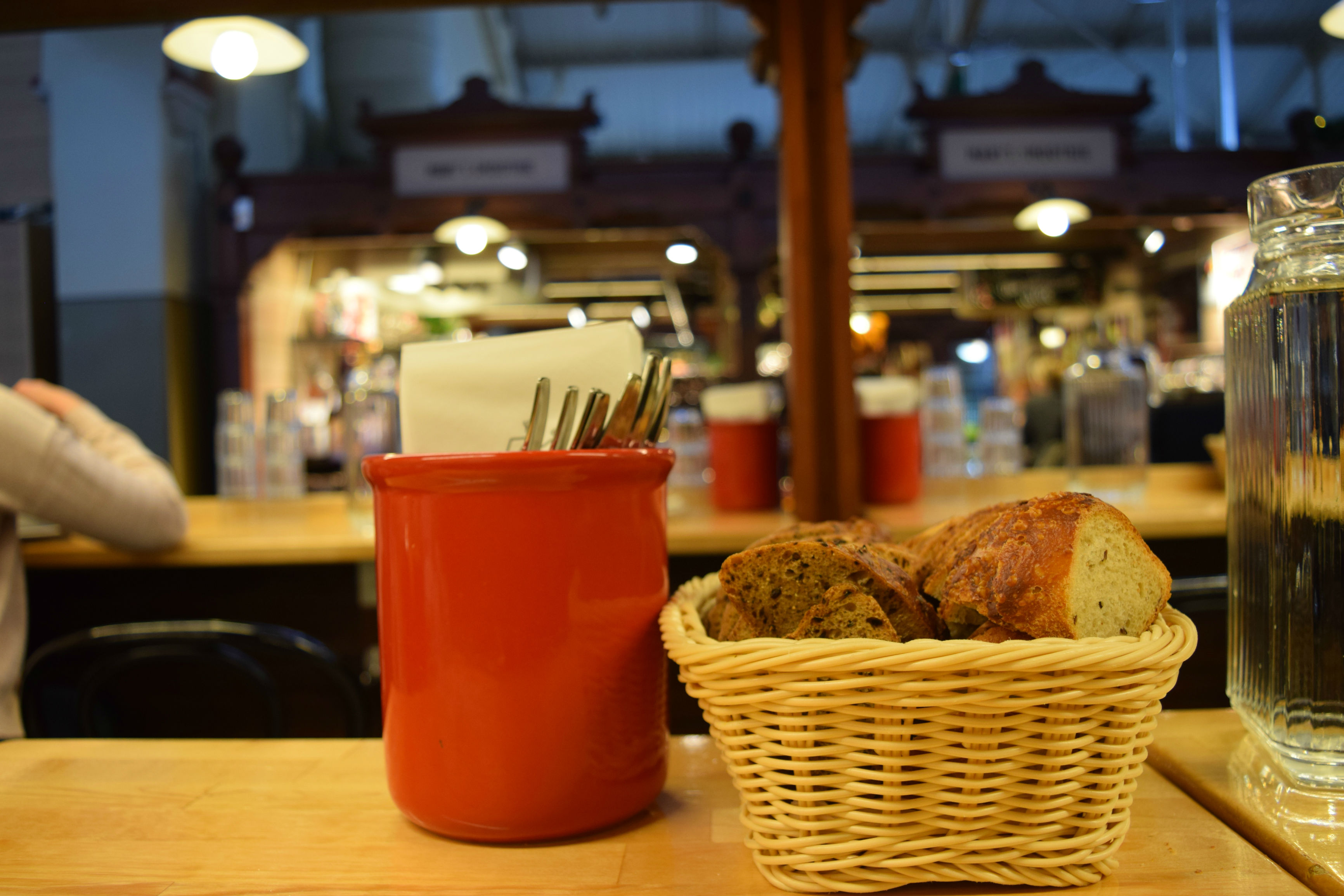 If you ever visit the Old Market Hall in Helsinki, I would highly recommend you visiting this soup place (Soppakeittiö) that serves great soup! From what I have observed, each table turnovers really quick and the queue kept on coming in.
The soup were awesome and it tasted fresh. The minced beef soup is seemed to be more of a common option while its seafood is something different. Well, both are still good and I will certainly be back!
Taco Bell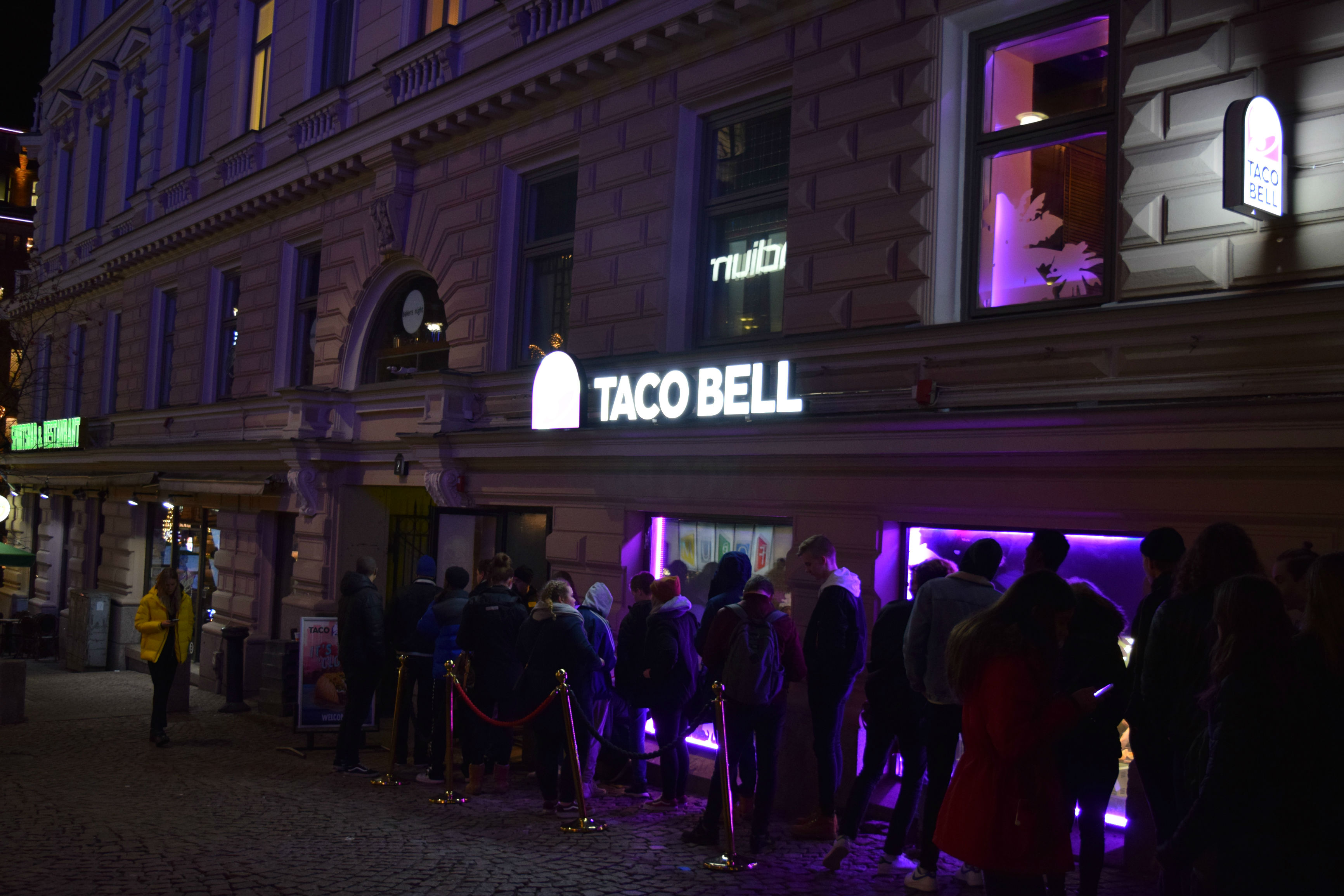 Taco Bell is an American fast-food chain restaurant that was recently opened during my visit in Helsinki. Many in Helsinki have raved about the Taco Bell and it has a long queue throughout the day!
Hence, I've made my way to try them. To be honest, they tasted quite good while its portion is considerably enough for two persons!
Kanniston Leipomo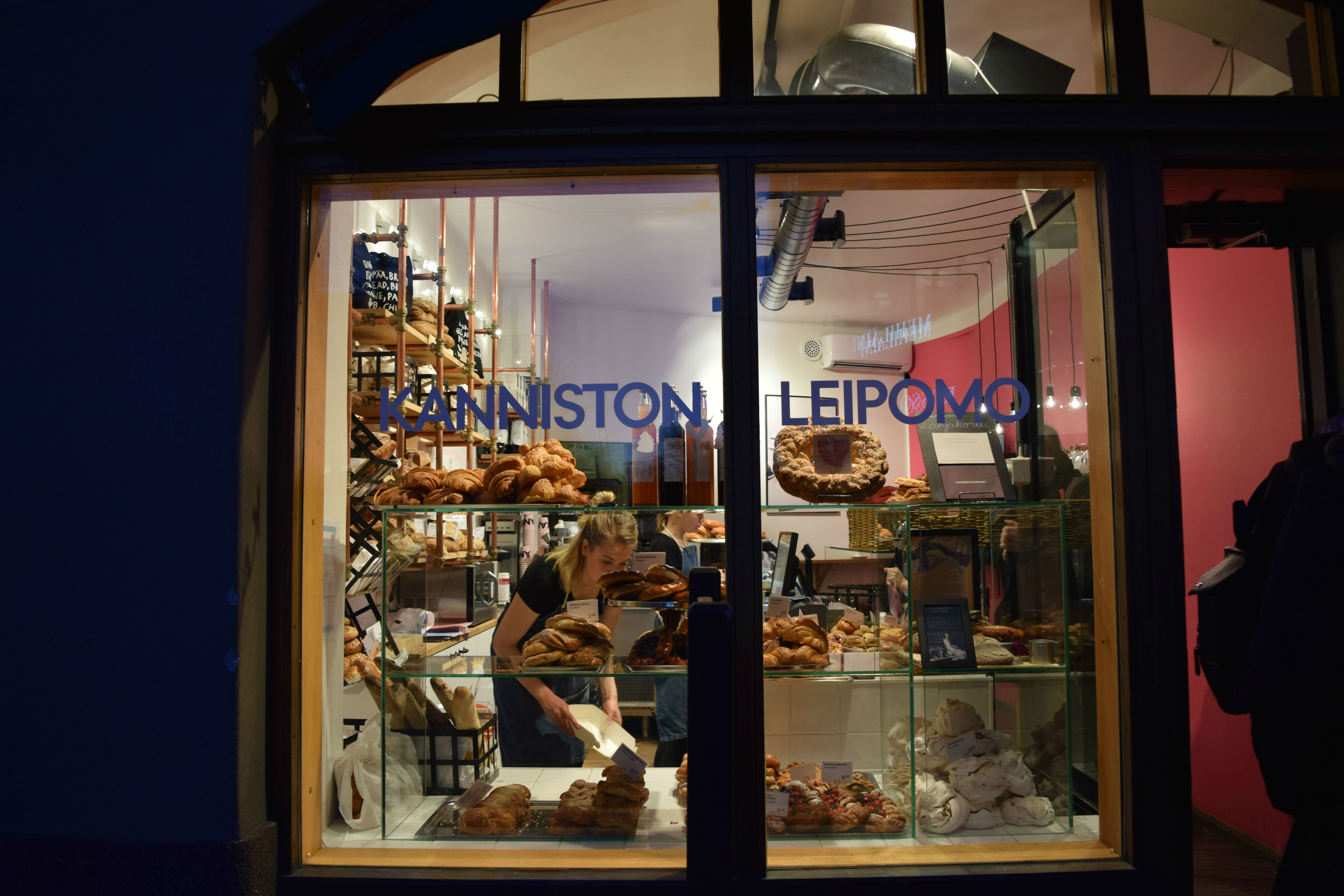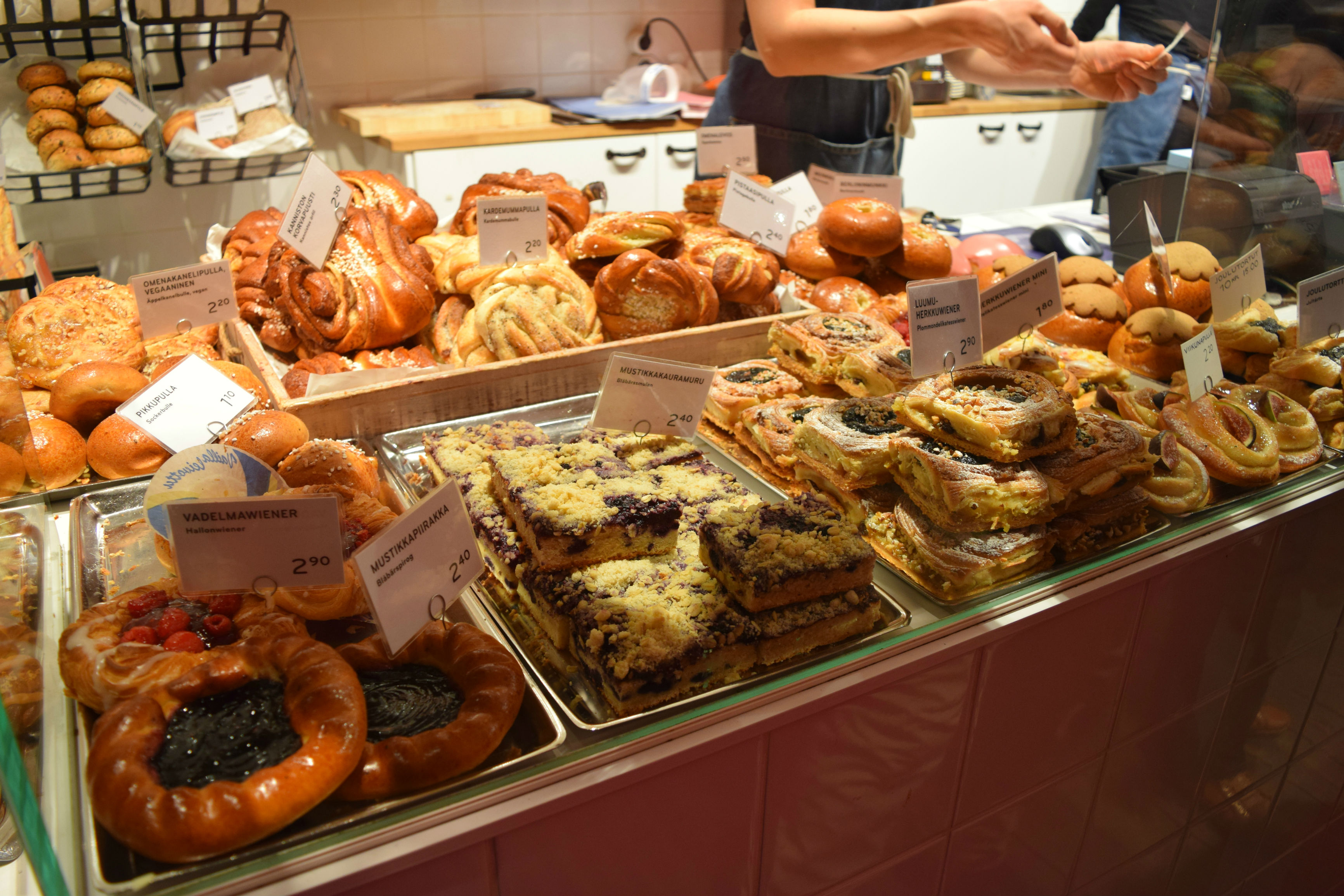 Founded in year 1914 and indeed a hidden gem found during my search of the Hakaniemi Market Hall. These rolls were awesome and tasted almost similar to the Swedish Cinnamon Rolls.
I remembered that I was too hungry back then that I could not stop munching them!
Pien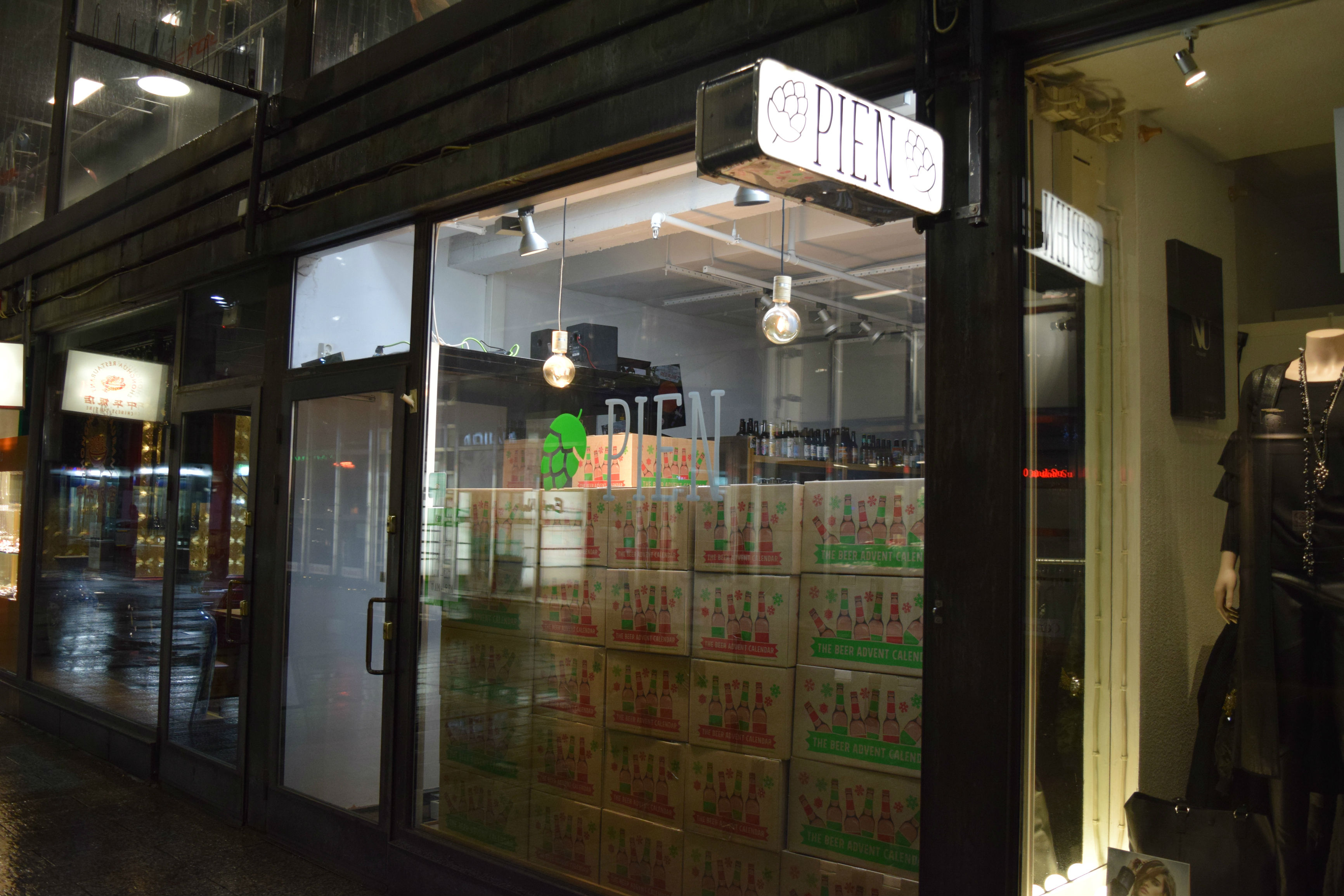 Pien is one of the best places you should visit if you ought to find a huge variety of foreign craft beers and ciders! In addition, they have got local beers, snacks and soft drinks too.
The Fat Lizard drink was however, recommended by the staff as it is brewed locally in Finland and it is considered to be popular.
You may visit Pien – Website for more information.
---
RECOMMENDED MEANS OF TRANSPORTATION
By Foot
One ideal way to explore Helsinki is by foot due to its limited accessibility between metro stations. Furthermore, there are a lot to discover if you choose to walk along the streets!
Metro Station / Trams
The above is how metro stations in Helsinki looks like. However, stations availability are limited throughout Helsinki and some may even prefer taking the trams.
You may visit HSL Metro – Route Maps for more information on various route maps.
---
TYPICAL COSTS AND MONEY SAVING TIPS
Hostel Prices
Shared dorm rooms: Starts at EUR40 per pax/night, but EUR65 is average.
I am not too sure about hosteling in Helsinki as the above gives you an insight of how much hosteling would have costs.
Hotel Prices
Hotel rooms: Starts about EUR70 per night but a room at a 3-star hotel could possibly be about EUR120 – 130 at average per night for 2 persons.
Food & Drinks
Typical restaurant: An average meal could cost about EUR15 – EUR30; and
Good restaurant: Could start as high as EUR35 – EUR50 for an average meal.
Transportation
Helsinki Metro: A single ticket/ride costs EUR2.90 per adult; while a day ticket costs EUR9 per adult; or a two-day ticket costs EUR13.50 per adult.
HSL Trains (Helsinki Airport to Helsinki City Centre): You may take the HSL trains from Helsinki Airport to Helsinki City Centre (Helsingfors station) for EUR5 per adult/way.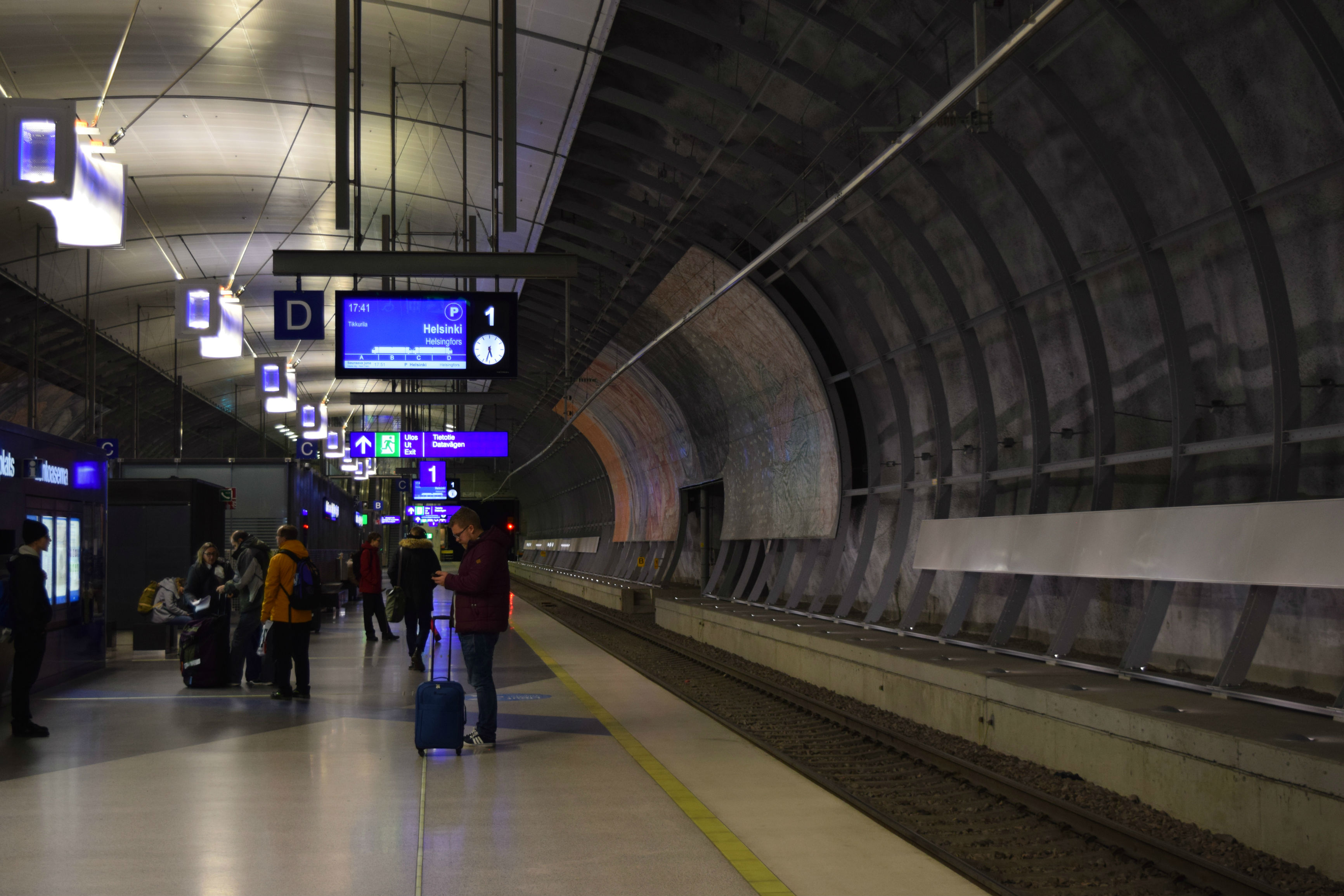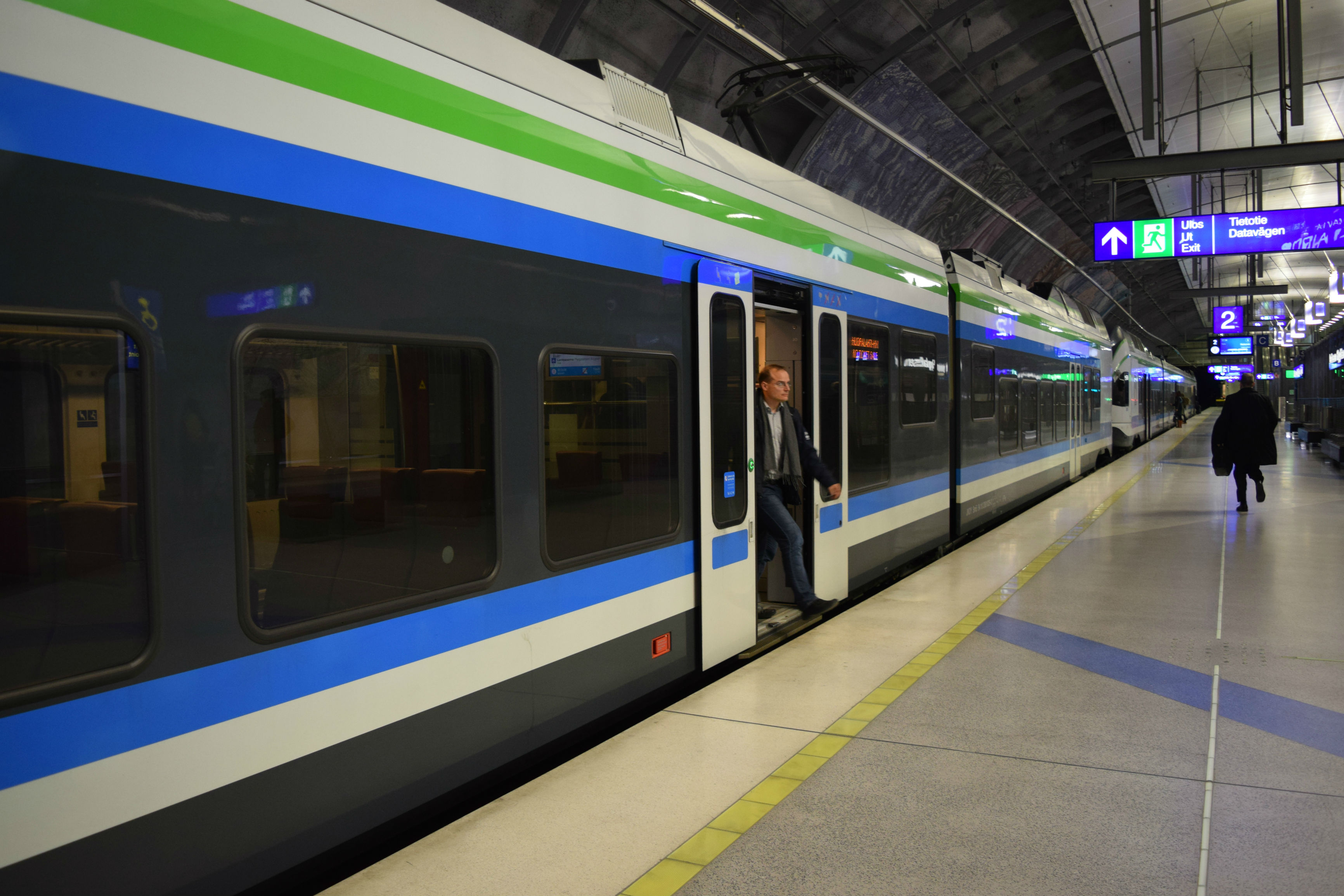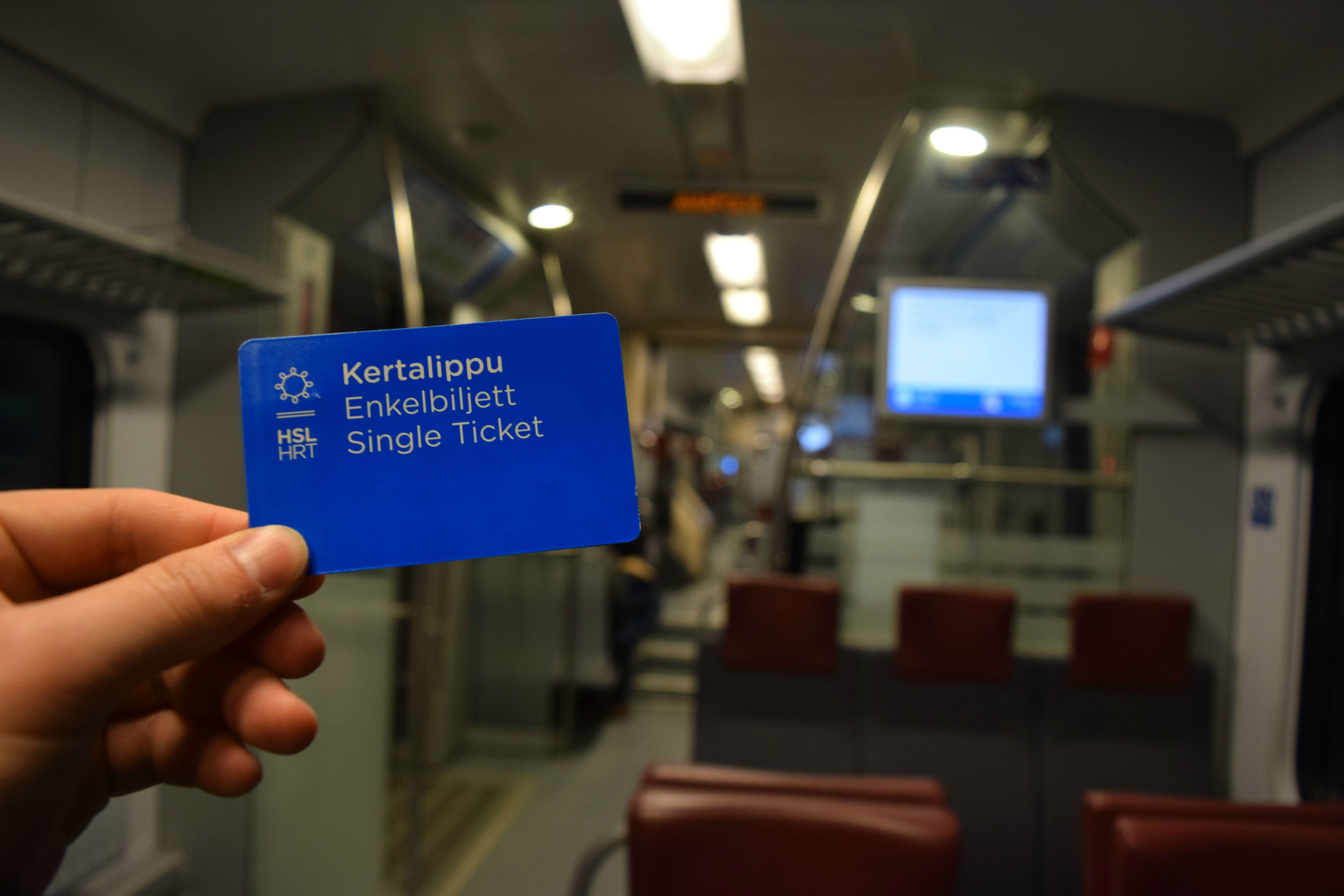 If you don't happen to have a credit card to buy your HSL single-ride tickets from its self-ticketing machine prior to boarding the HSL, you may buy them by cash at R Kioski (convenient store) located nearby.
Ferries: There are various ferries available between Helsinki and Tallinn; one of which is Eckerö Line company that I have booked for. You may refer below images to see how it looks like!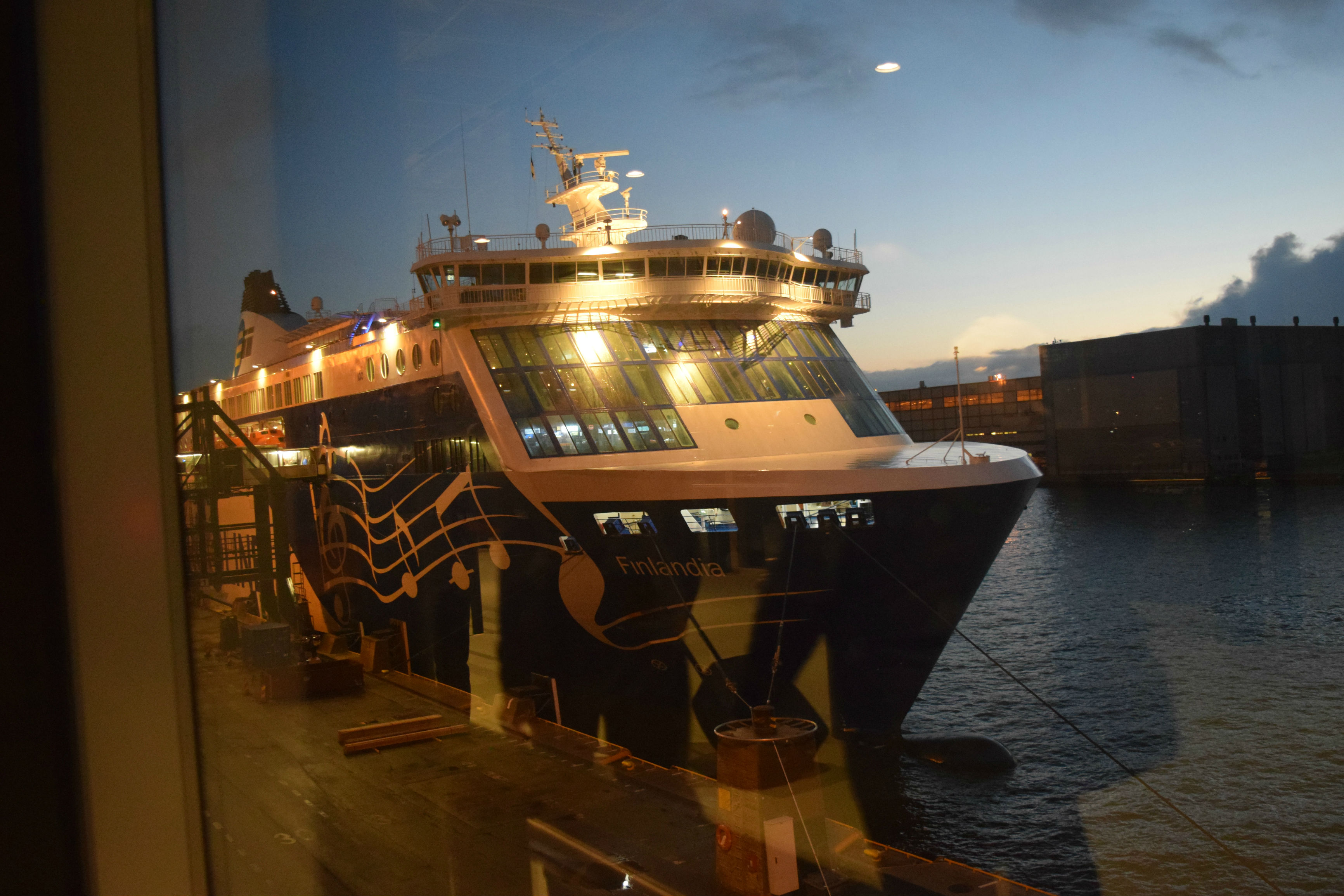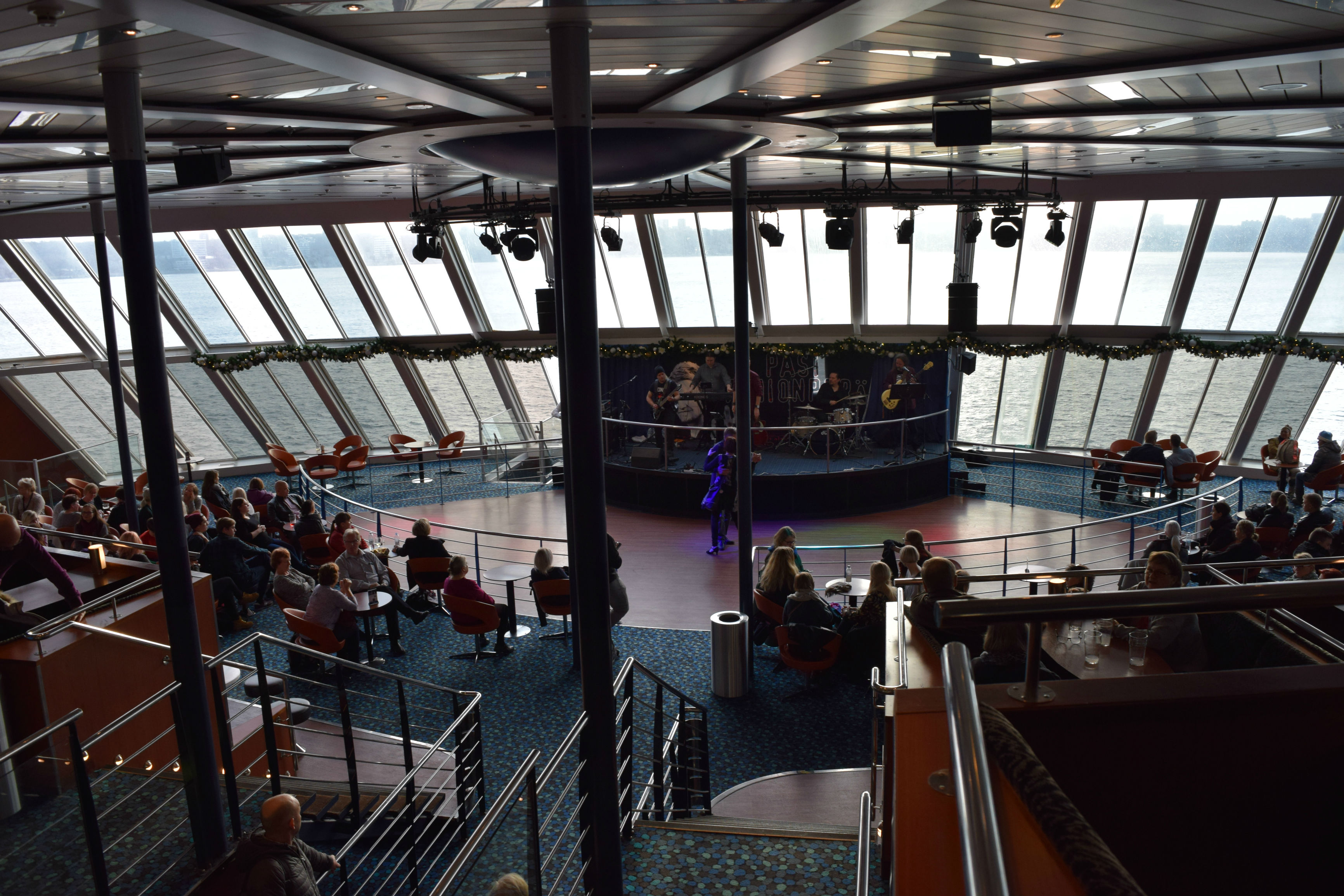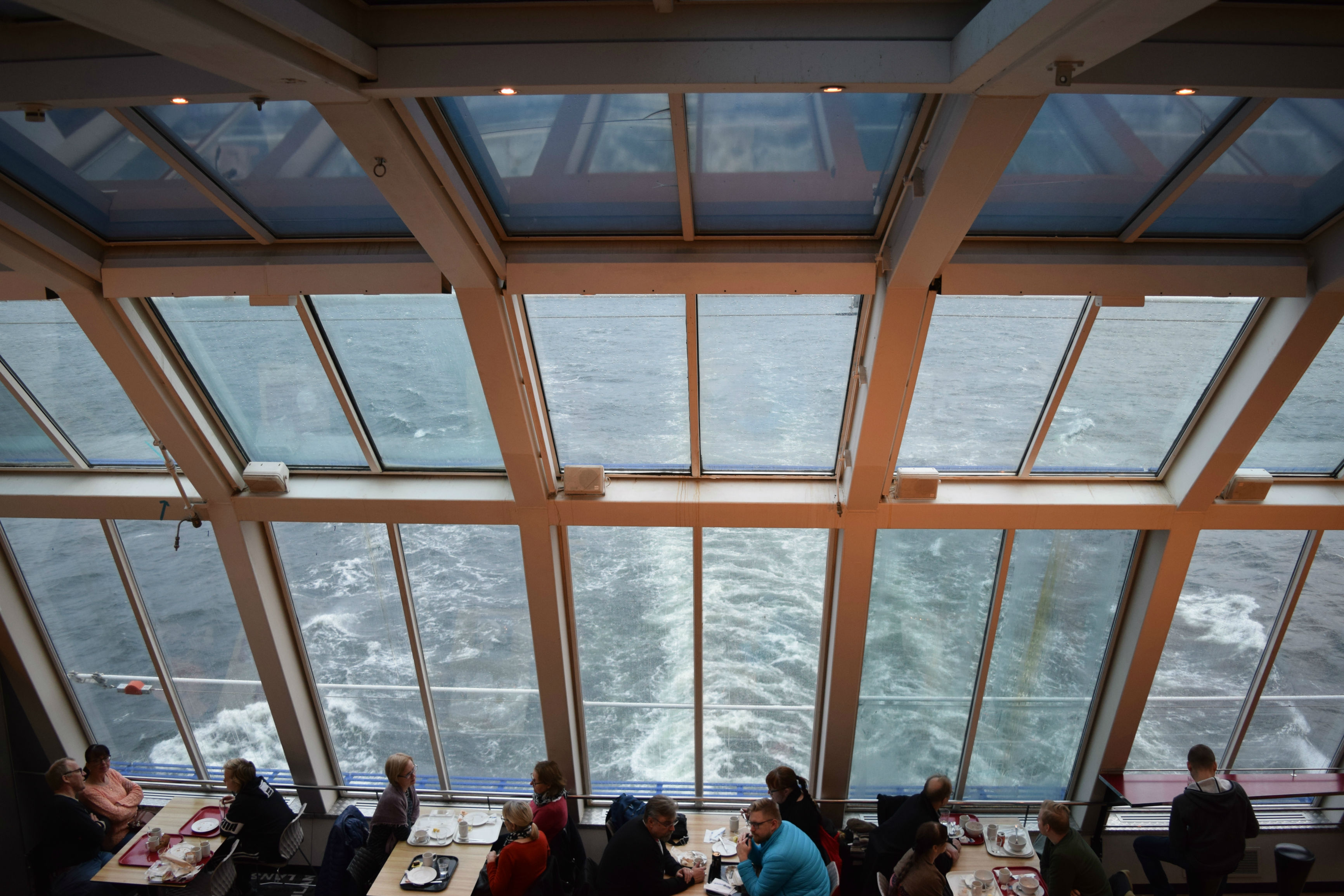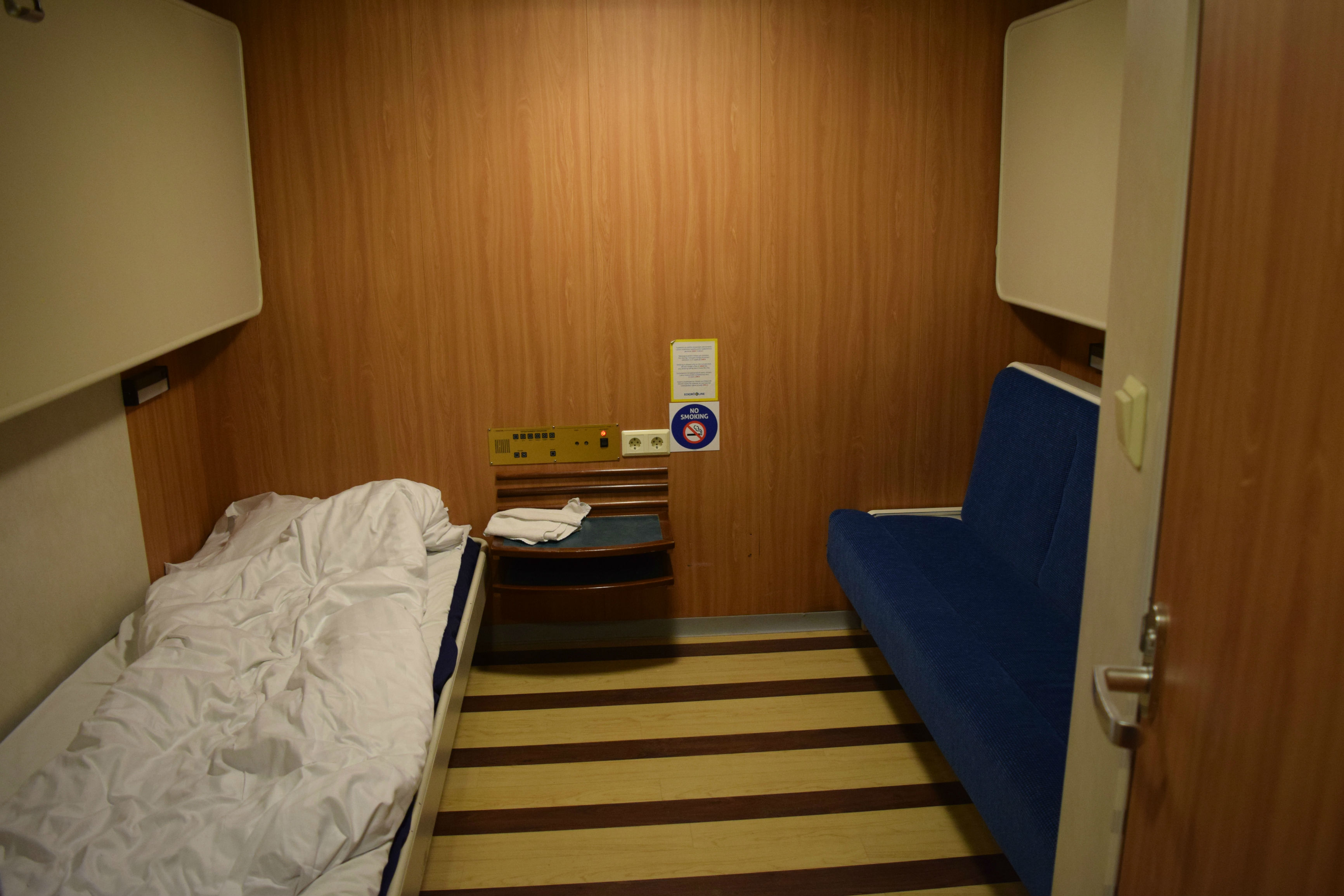 Depending on your date of travel, you may be able to book for a ferry ride from Helsinki to Tallinn for an approximately EUR34 per adult/way. This fare however, excludes any add-ons nor cabins.
The experience were great as there are live bands and cafes; while you could get your bags locked inside the lockers for a couple of euros, depending on your locker size!
You may visit Eckerö Line – Website for more information; while there are other ferry companies such as Tallink & Silja Line or Viking Line that runs from a different port at a different time!
Admission Fares
To name a few, you may estimate about EUR30 – EUR40 per adult for admissions into the Rock Church, the National Museum of Finland, by taking the dip into Allas Sea Pool as well by taking the SkyWheel ride!
---
Copyright © | Aspen See
Disclaimer: All the information and prices (as at November 2017) provided on this website are based solely on experience and you agree that you use such information entirely at your own discretion and will.