Rovaniemi is the capital city of Lapland region in Finland, a place where you should drop-by at all cost! Furthermore, Rovaniemi is popularly known to be the official hometown of Santa Claus while its Santa Claus Village and its Office is located about 10 – 15 minutes away from its city centre, by Bus No. 8.
Ideally, 4 – 5 days in Rovaniemi may be sufficient (including activities) but if I'd a choice, I'll go for months to discover each and every inch/secrets in Lapland!
On the other hand, there are countless activities available from various tour companies; in which most will offer to pick you up at your accommodation in Rovaniemi.
GO AHEAD AND MAKE YOUR LIFETIME EXPERIENCE COMES TRUE!
---
ACTIVITIES YOU CAN FIND IN ROVANIEMI

Discover the Northern Lights – Photography tour with Beyond Arctic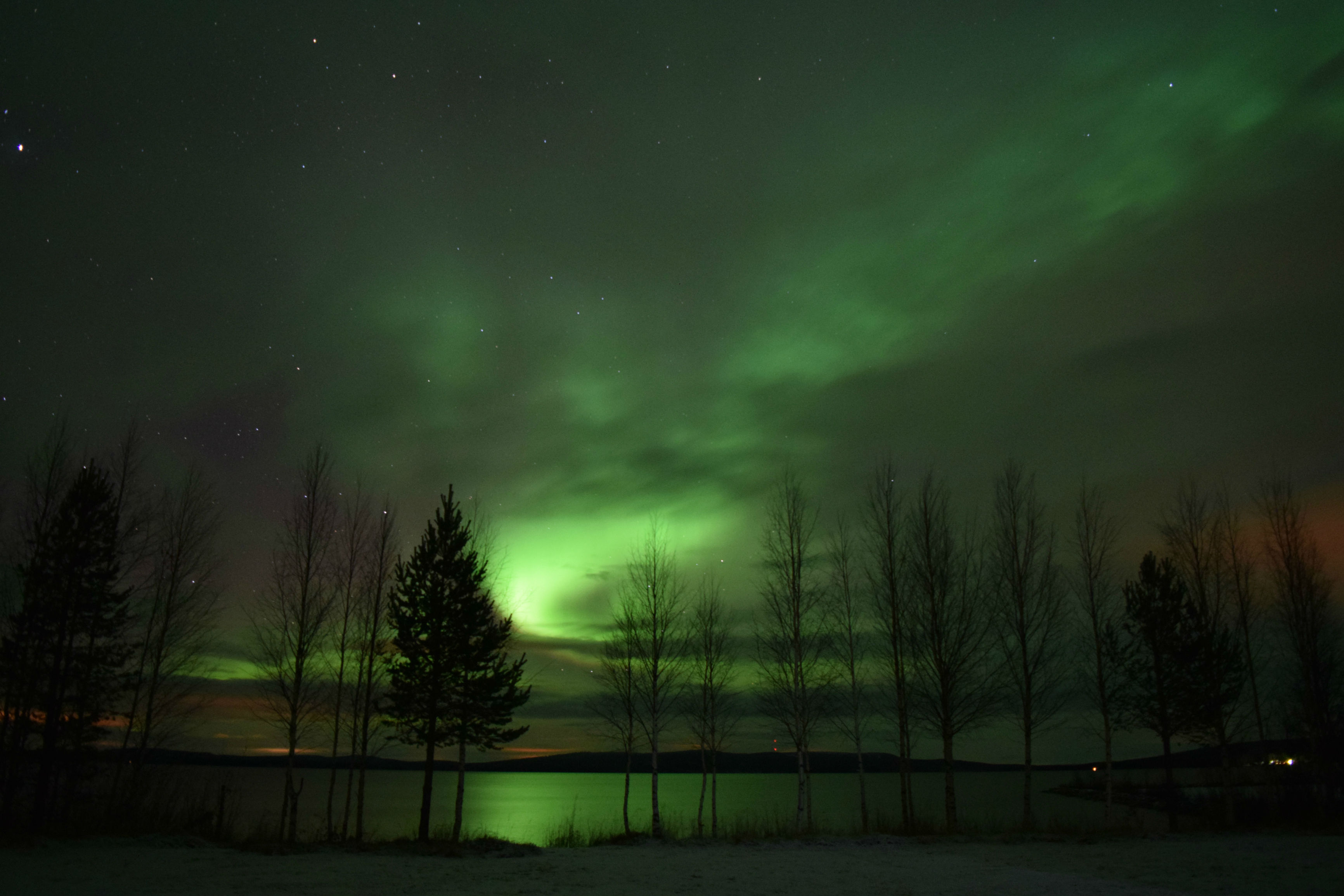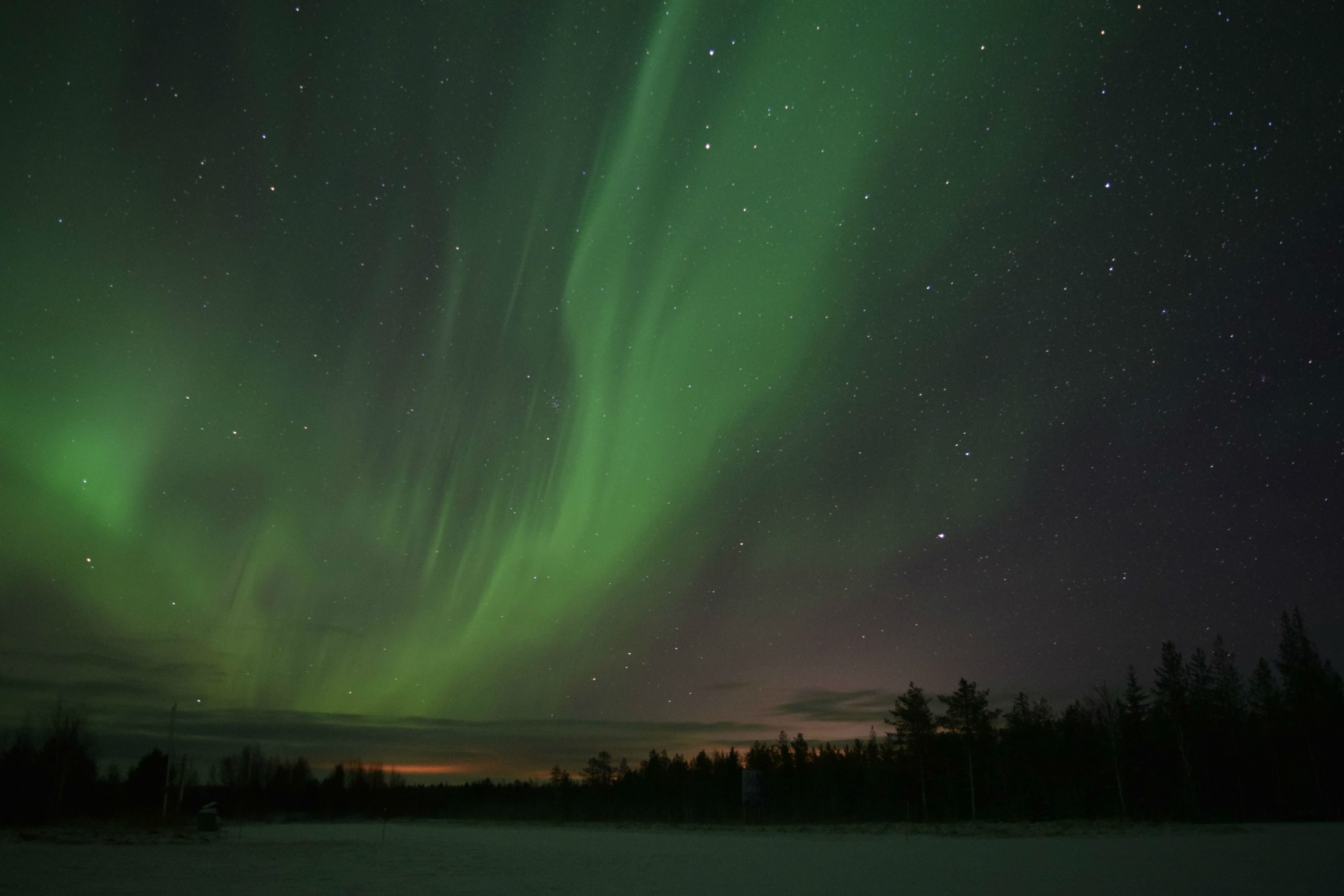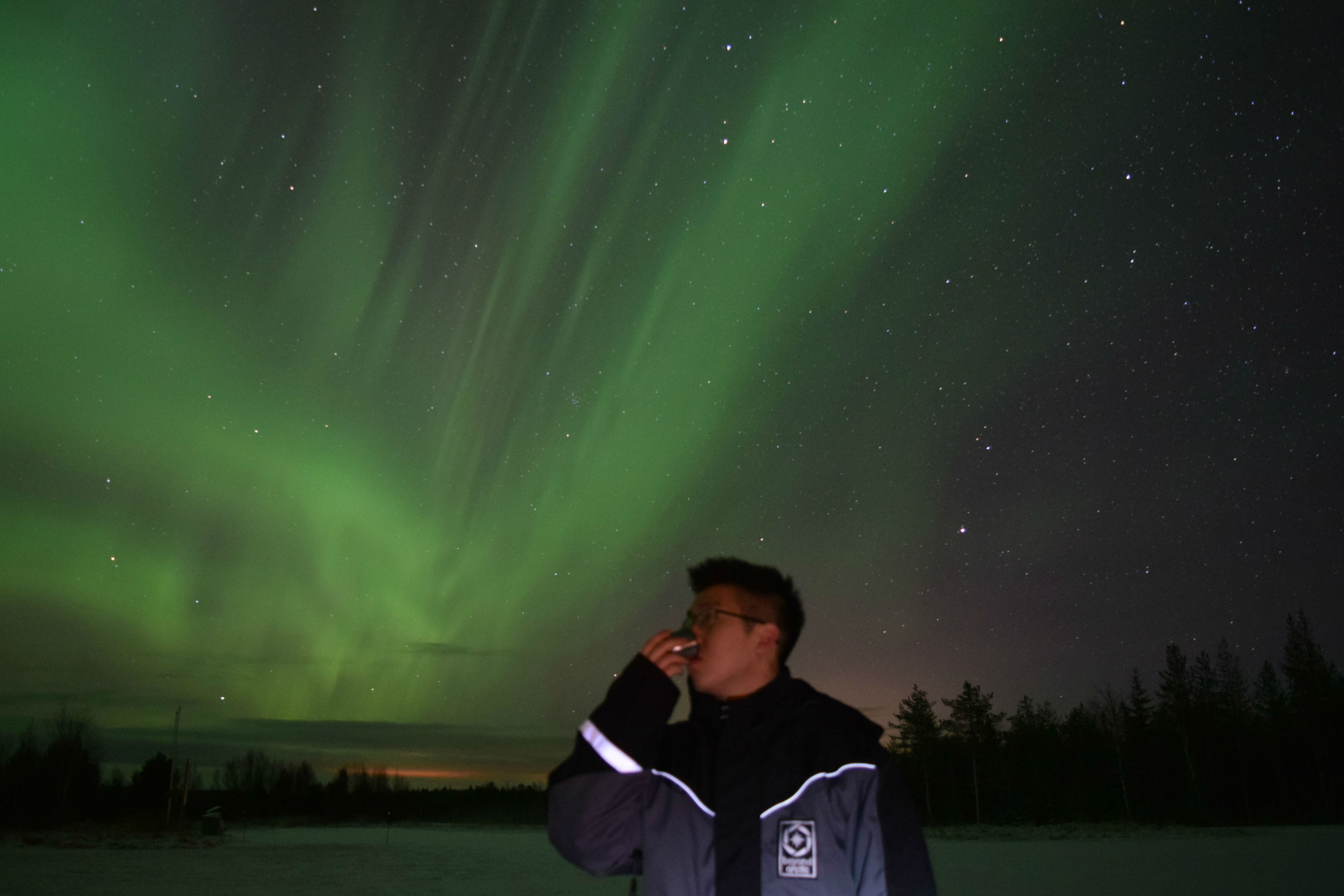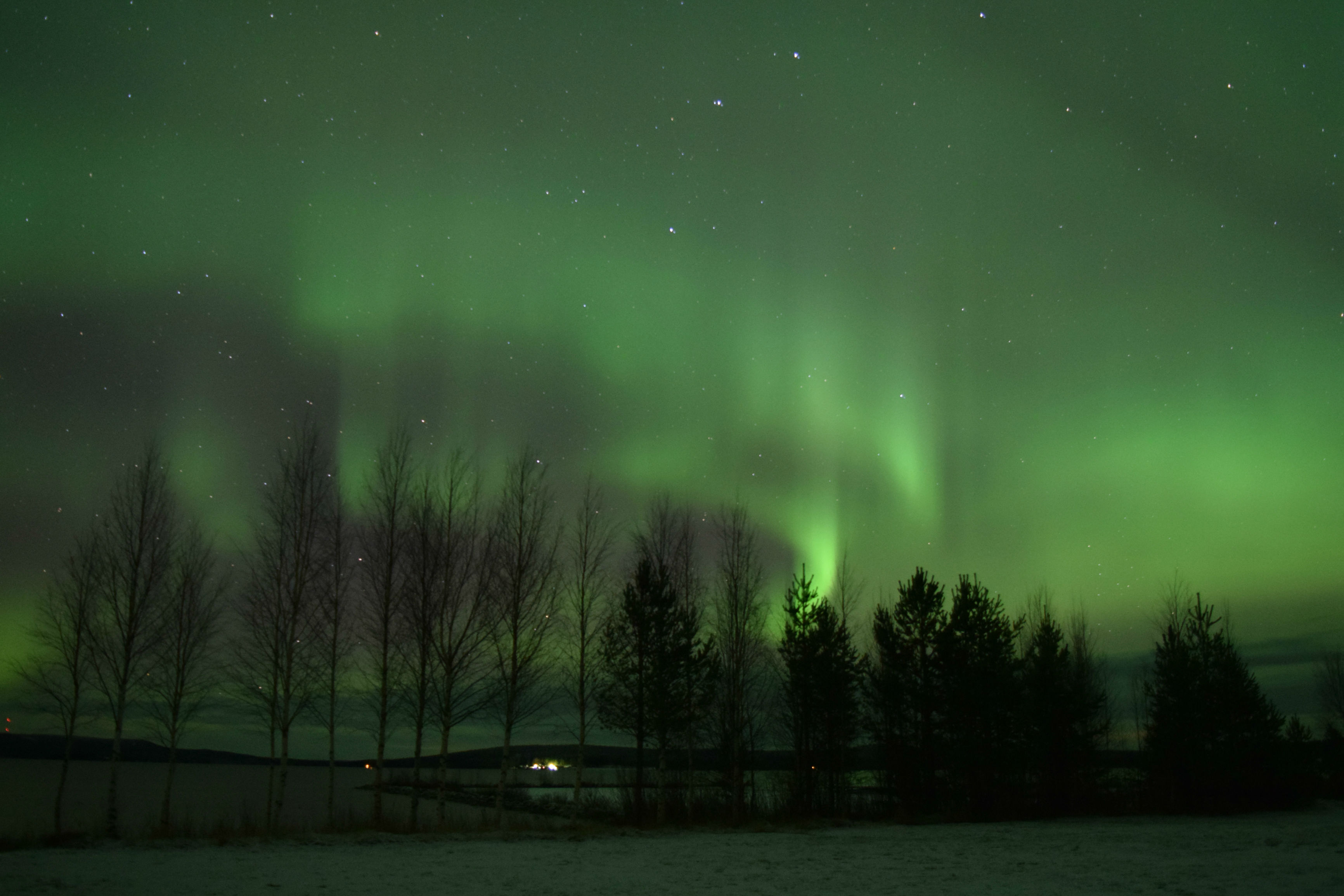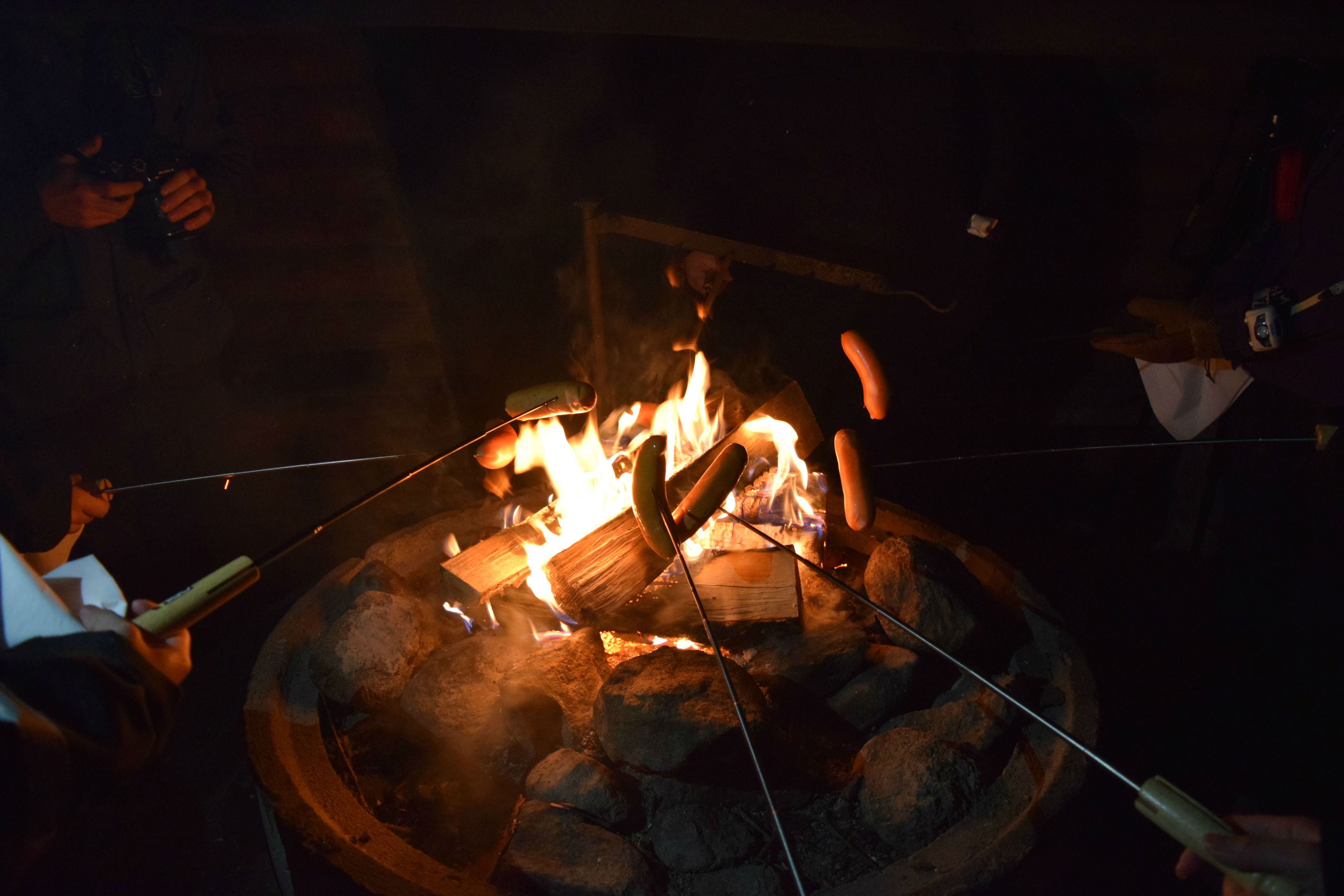 One of the most memorable experience in Lapland was the northern light expedition. To be honest, Rovaniemi was really cloudy and it resulted in a slim chance of finding one that day.
Unless you are familiar with the narrow roads out in the wilderness, I would recommend taking the northern light hunting/photography tour with various companies out there. Why am I saying hunting/photography tour is due to its anticipated challenge by tour companies to take effort to drive really-out into the wilderness for its northern lights. As for photography, its another anticipated interest that you ought to go out there and really take good photos, rather than staying in the vehicle.
The tour company for the above activity I participated was with Beyond Arctic and Juno, our tour leader was well-experienced to knowing how to find the right location (clear-sky) although it was cloudy that day. The minimum persons for the above tour is two (2) that costs about EUR250 for two (2) persons which includes the following:-
Northern light expedition (guide is provided for camera settings and please bring along your DSLR) while the tour leader will also take photos for you;
Jumpsuit for winter;
Transportation from selected hotels/guesthouses;
A bag containing head-band flash lights and a hot flask of berry tea; and
Barbeque (one person is given one sausage) during break time.
Overall, we had about 4 – 5 hours of expedition, depending on the location that your tour company brings you. Upon reaching our location out in the wilderness, I have witnessed a shooting star and that was once for the entire night. The skies are also filled with stars while its northern lights dances throughout the night. Simply magnificent!
You may visit Beyond Arctic – Northern Light (Photography Tour) for more information of the above activity.
Call of the Wild tour – Husky Safari with Bearhill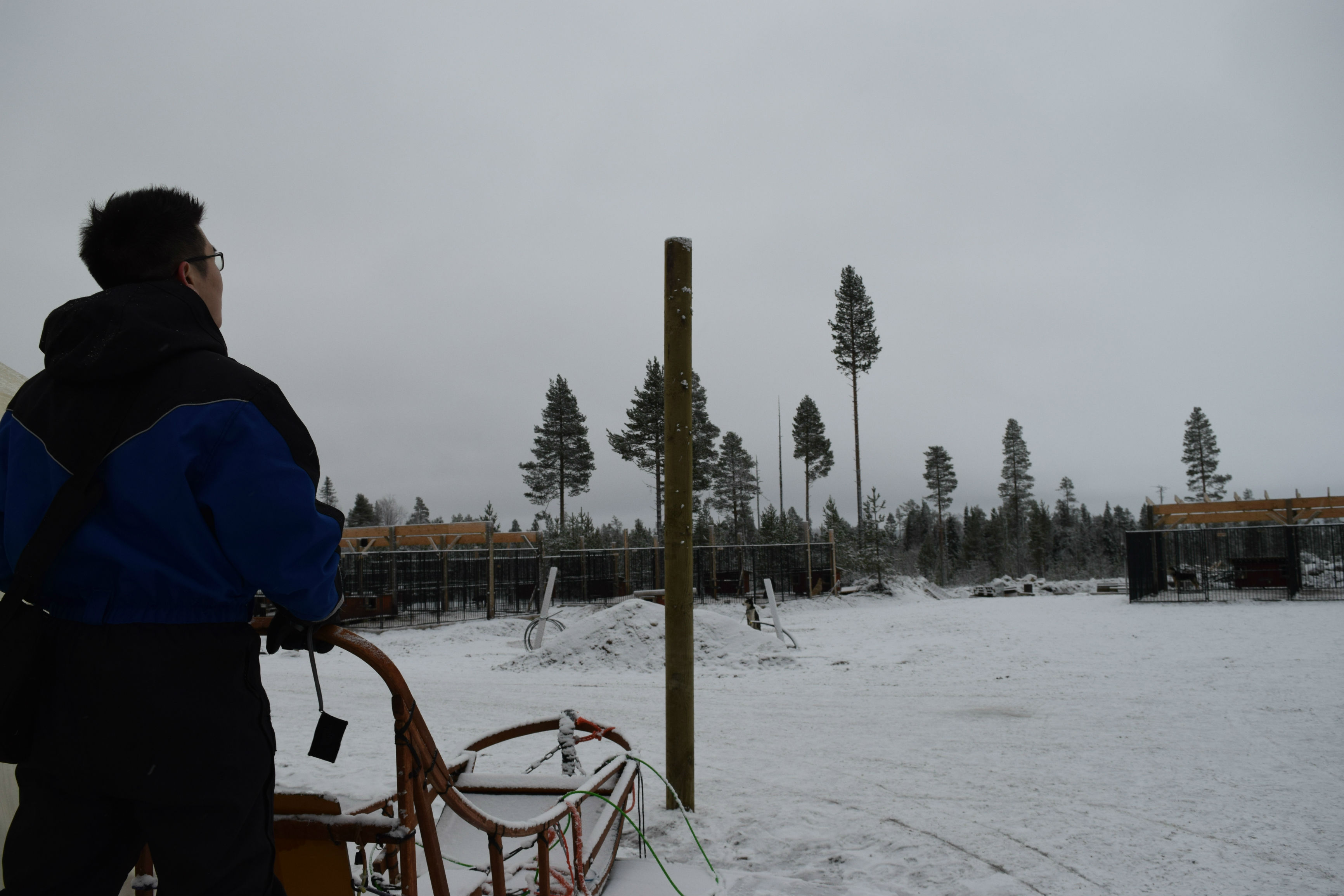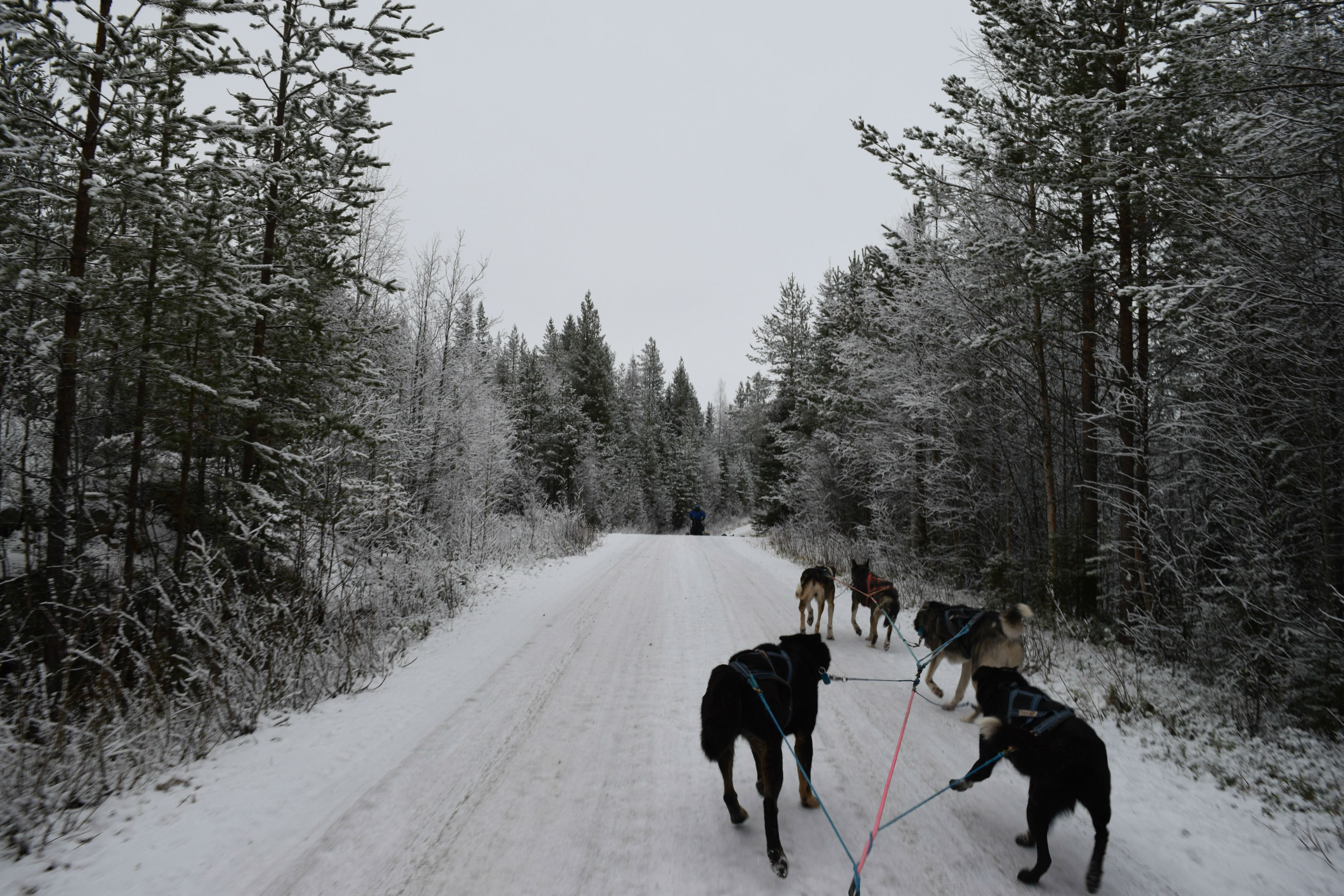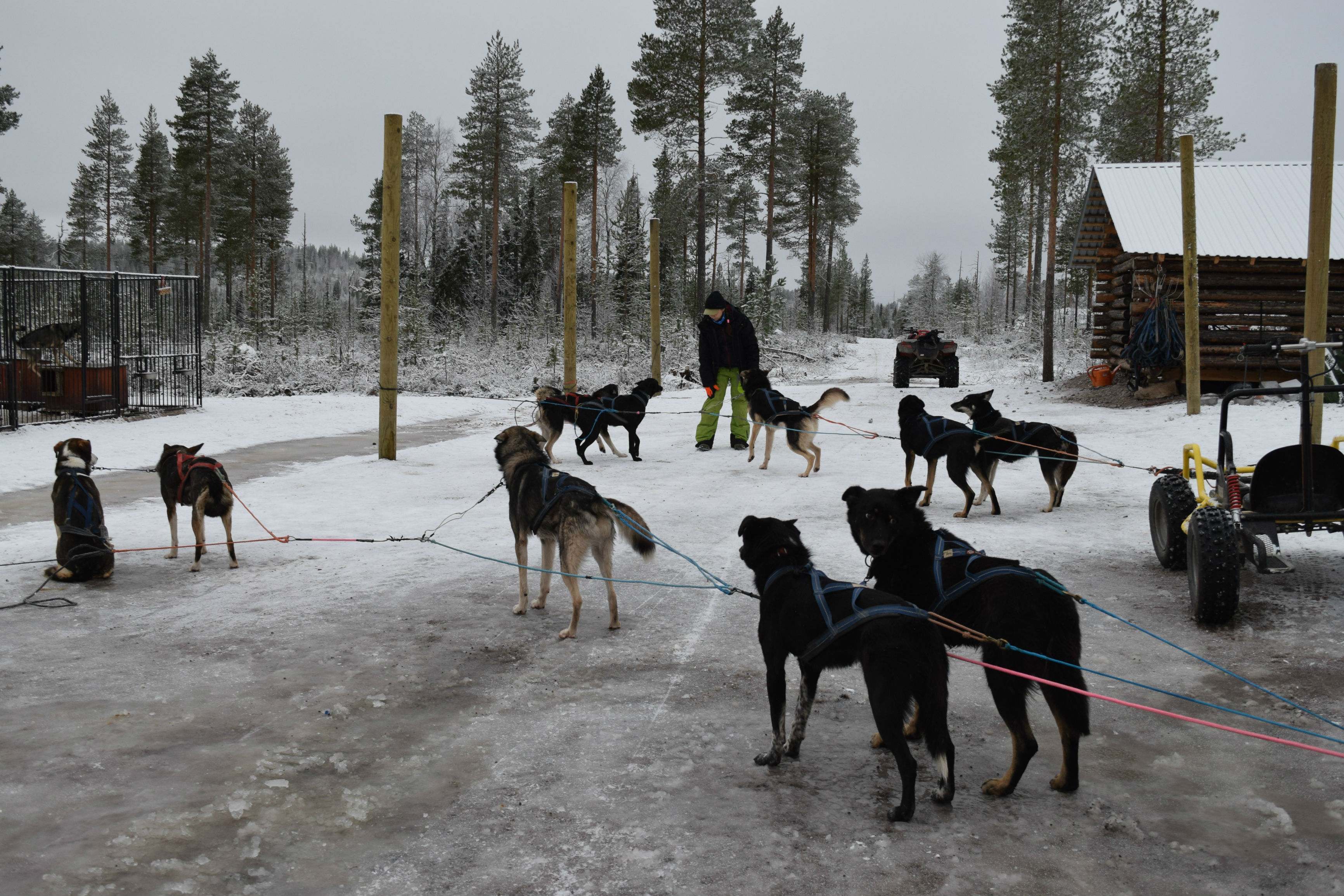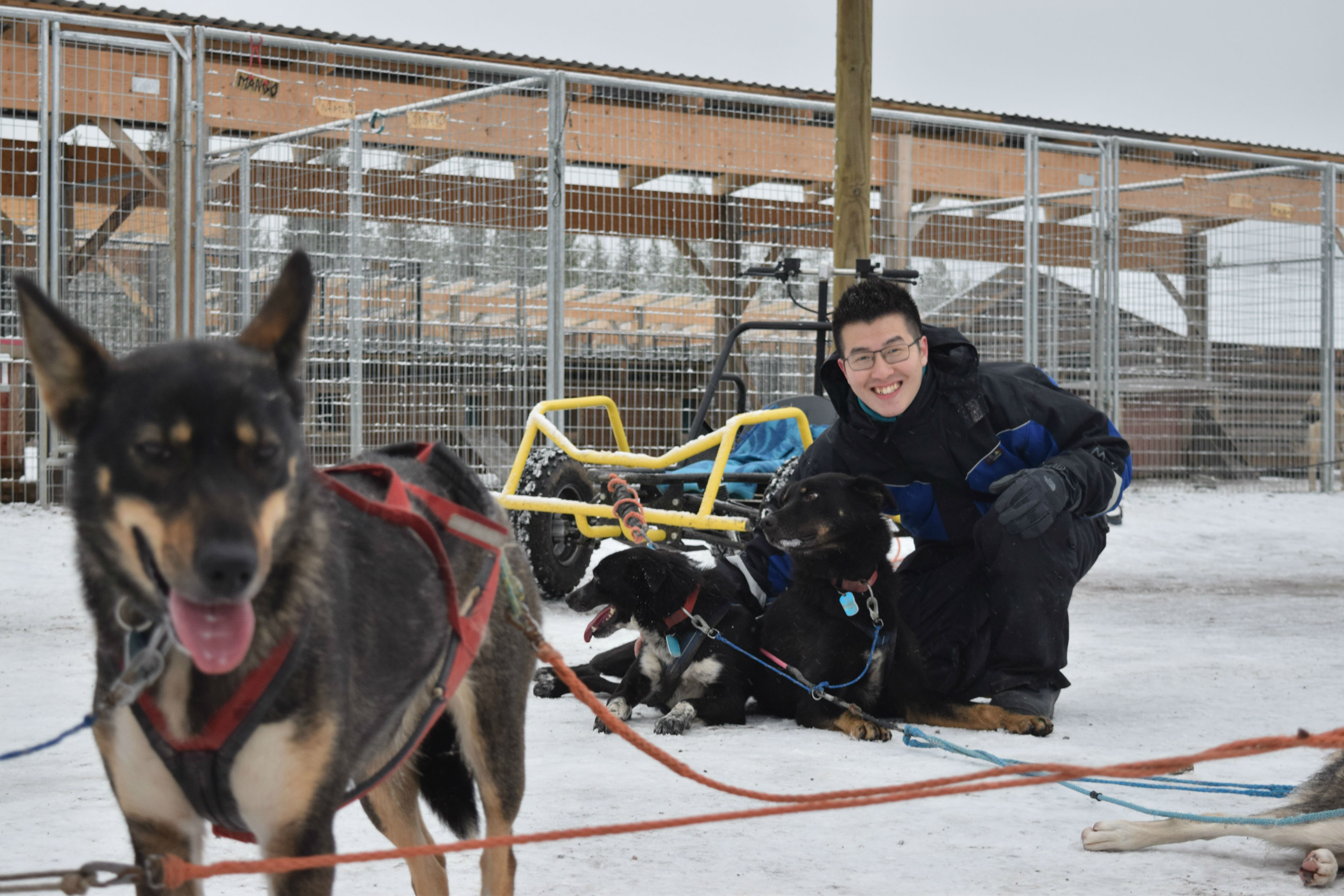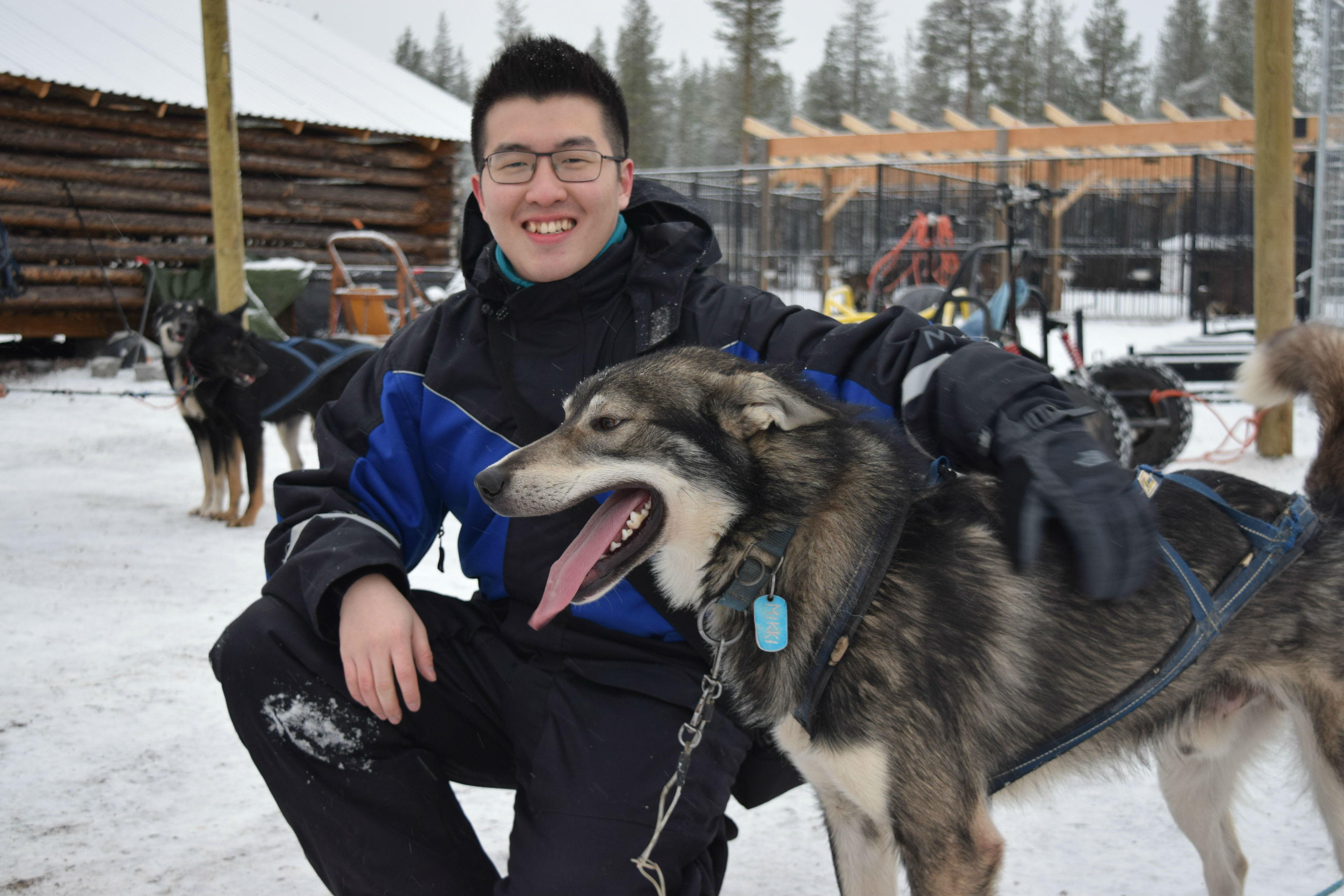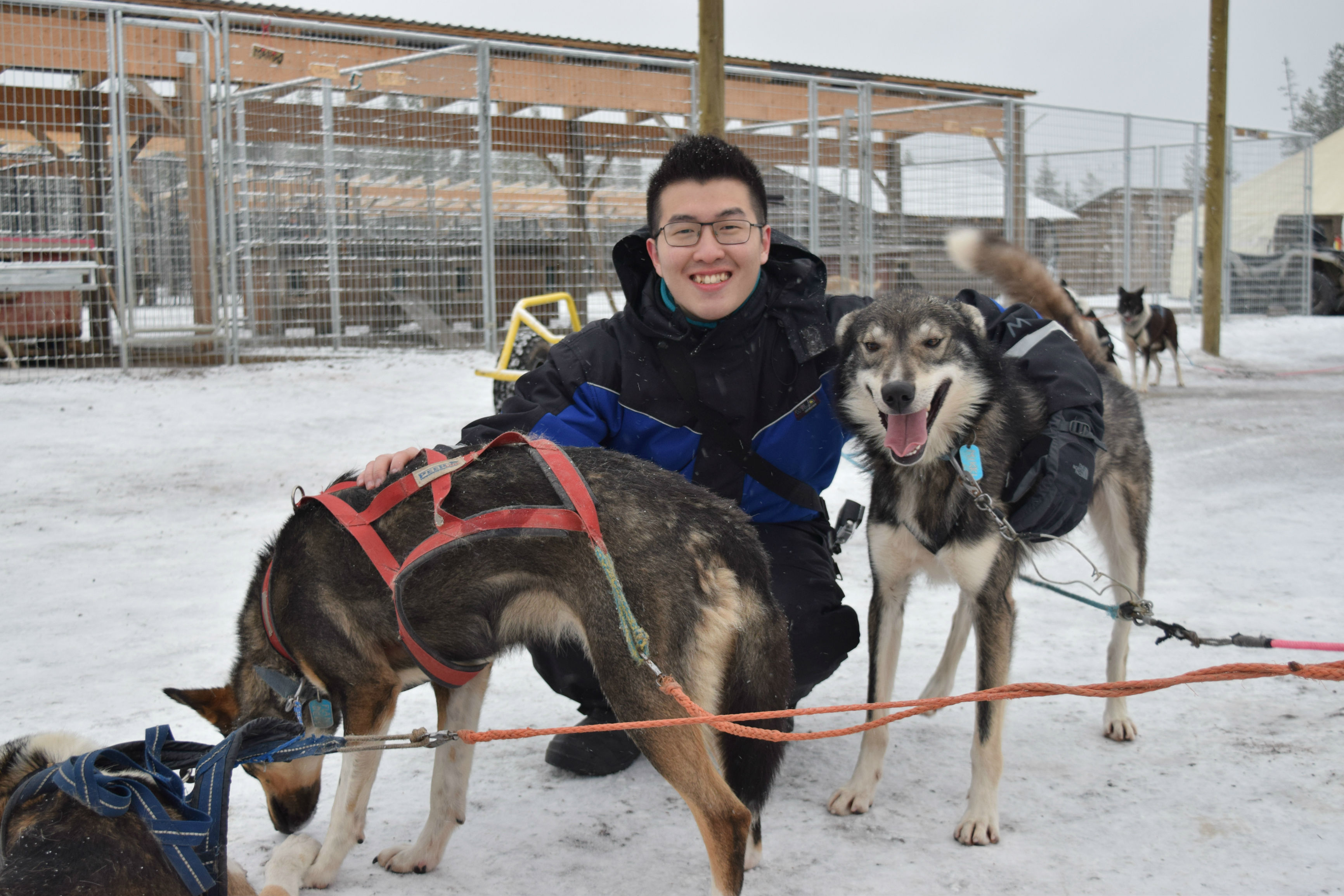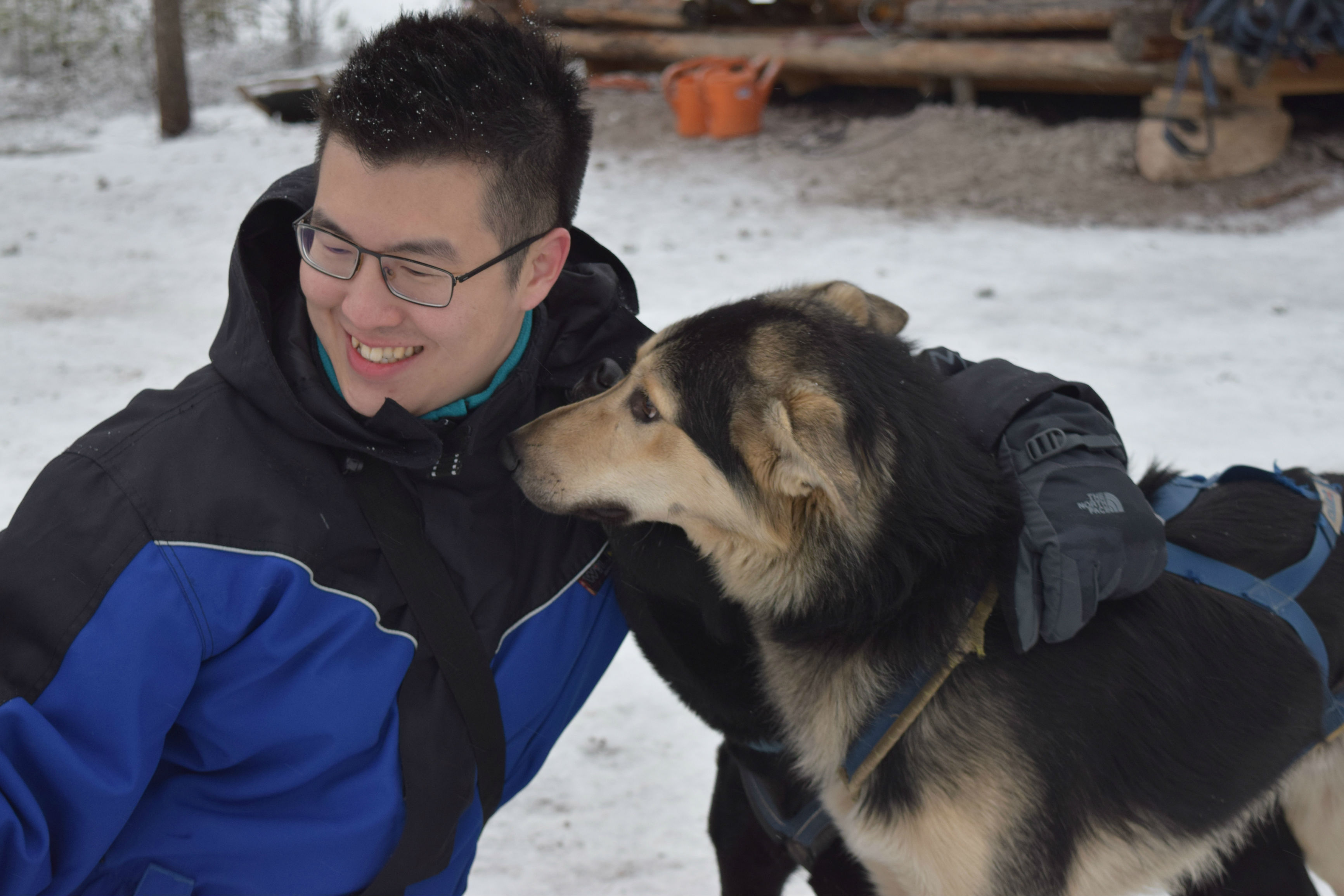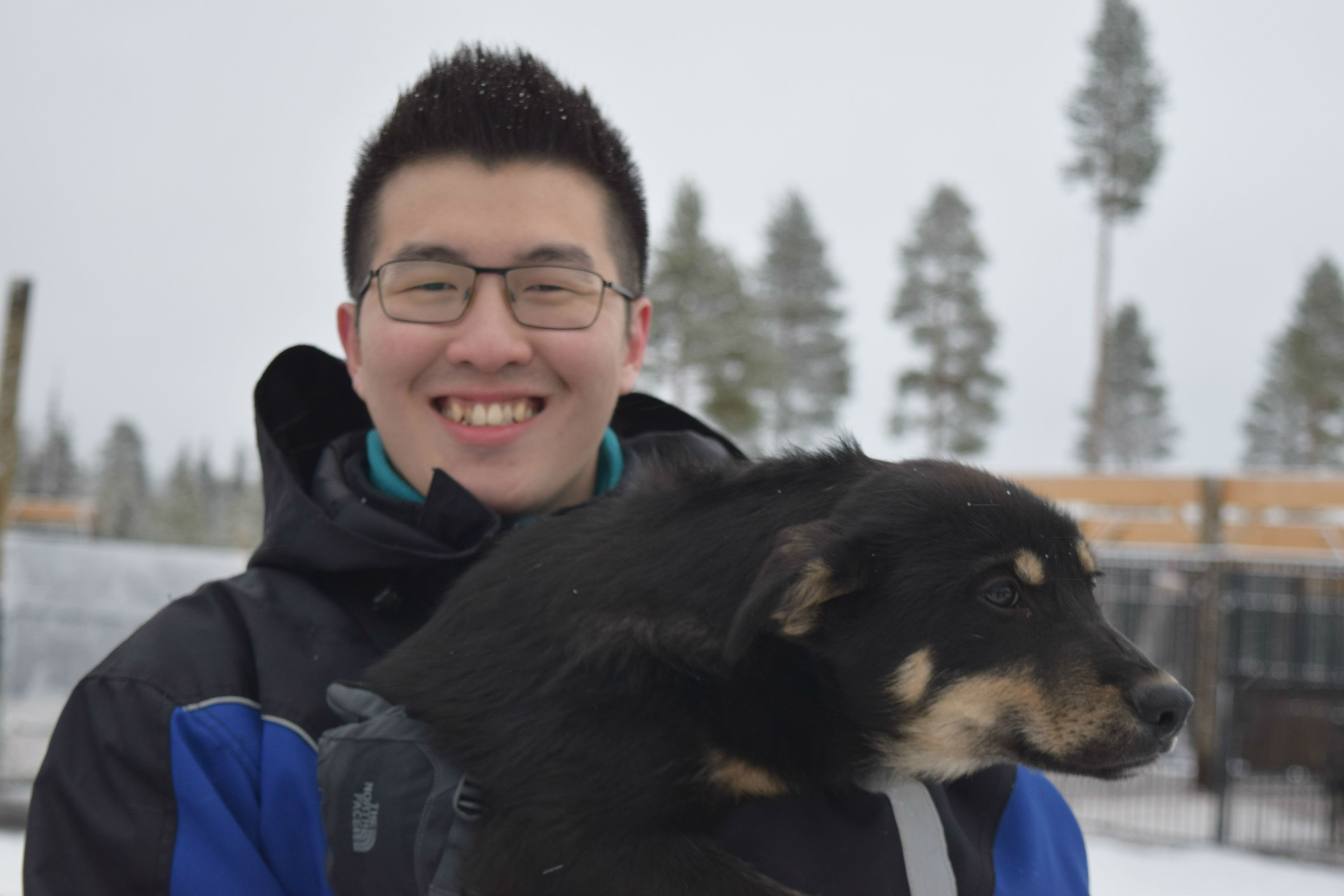 Another thing you MUST do in Rovaniemi / Lapland is the husky ride into the wilderness! The ride was awesome and they are Alaskan dogs that are always ready and keen to run out into the wilderness. It was so surprising that they were so strong and energetic that I had to pull the brakes countless times.
The tour company for the above activity I participated was with Bearhill and they have got a land out there to perform this activity, located much deeper into the wilderness. This activity costs EUR159 per adult (2 person per sled); or EUR239 per adult (1 person per sled) which also includes picking you-up at selected accommodations in Rovaniemi. This activity is recommended to be taken as morning departure while you may request to be dropped off at Santa Claus Village and save your travelling time!
If you are doing two (2) persons per sled, you may exchange sides on its return journey. In an event that there are not much snow, an email confirming a change of activity will be sent to you for "Born to Run" while its sleighs are to be replaced into carts instead. Hence, this activity costs EUR119 per adult (2 adults cart/sled).
Overall, my experience with them was beyond expectation and I couldn't ask for more except for an unlimited ride! The tour leader was well experience and attentive, while they will tell you more stories about the well-being of their huskies…
You may visit Bearhill – Wild Husky Adventure (Morning Departure) for more information of the above activity. Otherwise, they do have Bearhill – Born to Run (Carts) activity if the venue is not covered with snow enough (operated by carts).
Surrounding Santa Claus Village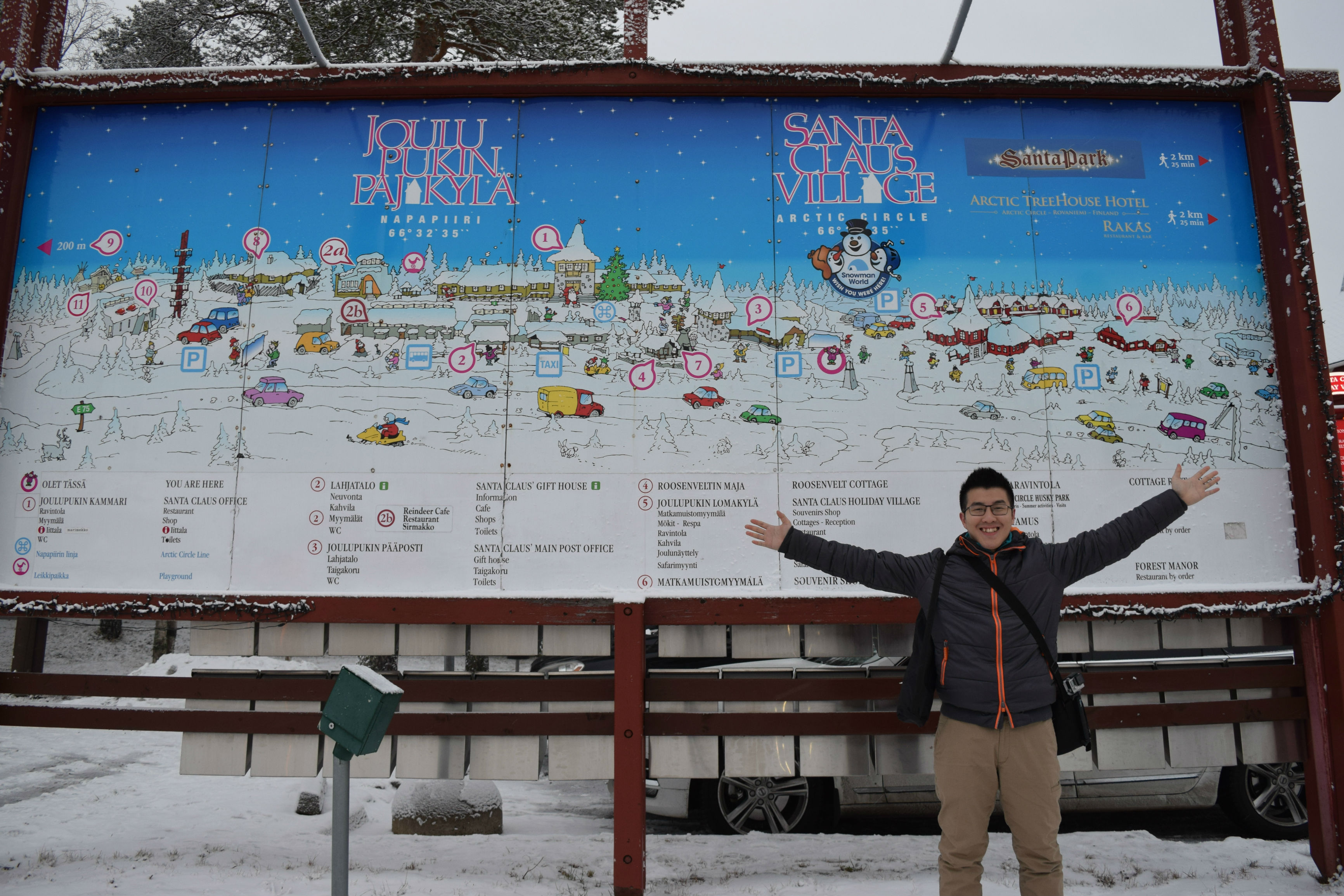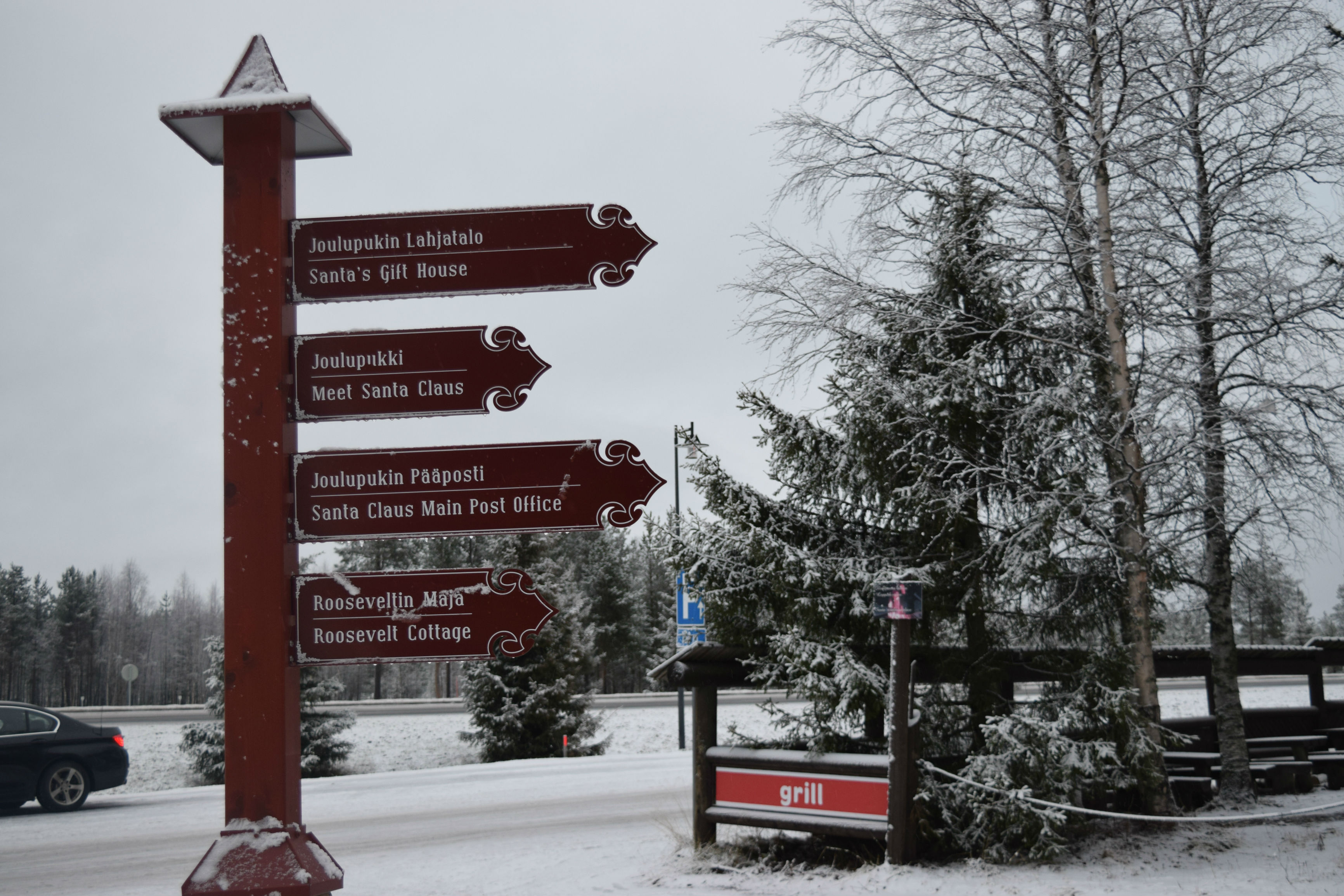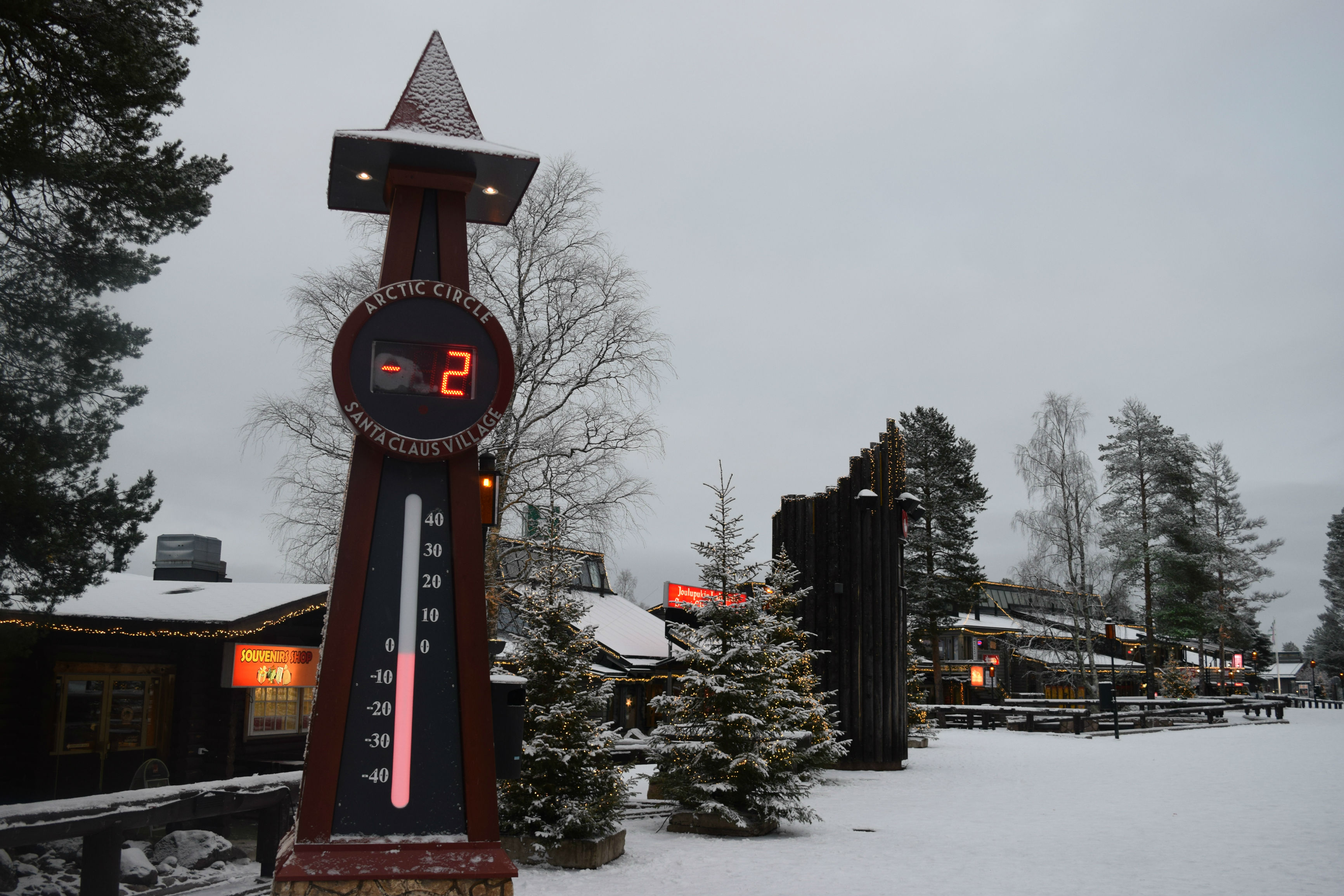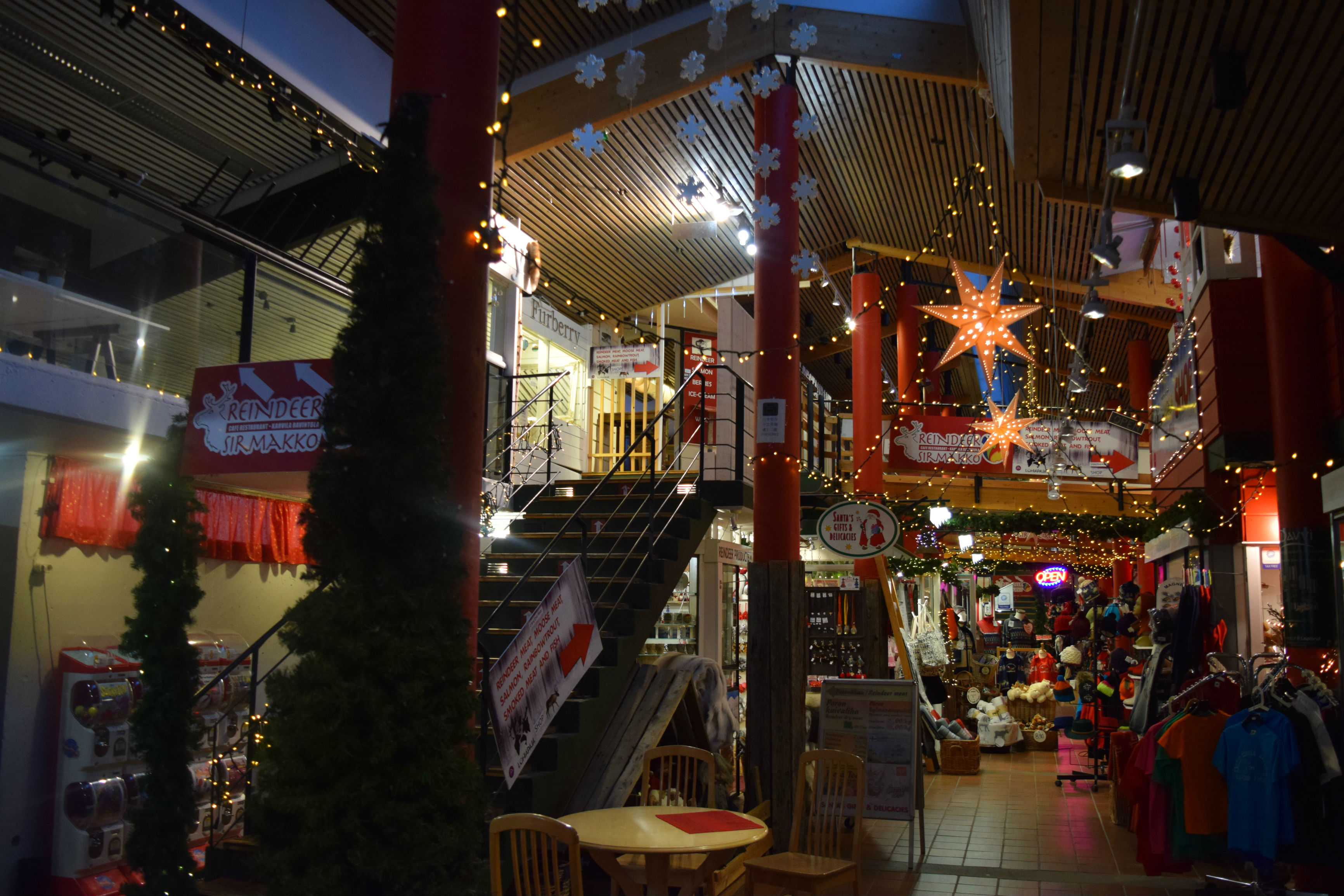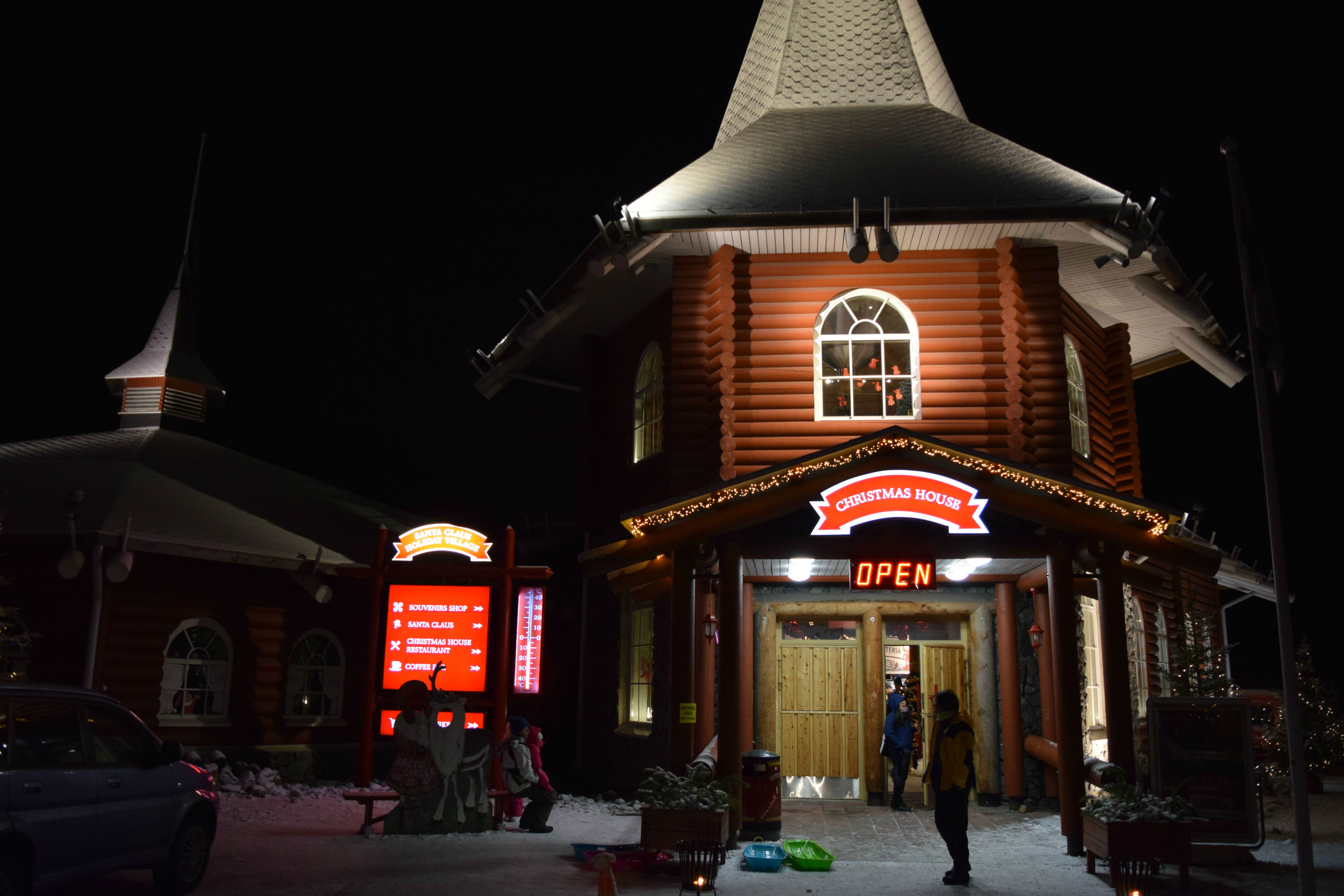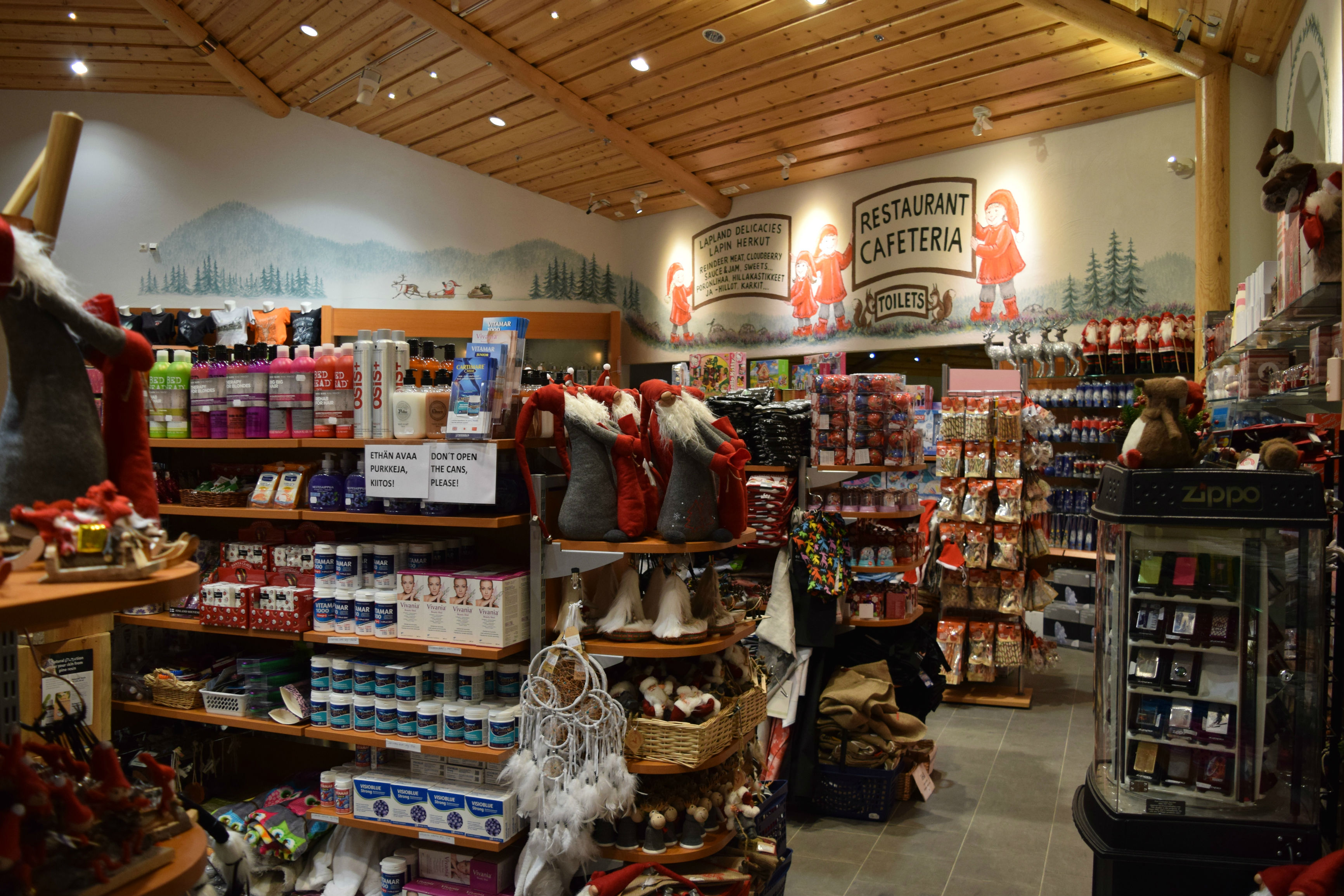 This is the Santa Claus Village where you will find the official Santa Claus in his Office! I'd suggest if you can come earlier in the day, depending on the date of your visit as it can be crowded during peak times (eg. Christmas week).
Also, do remember to take a picture of yourself jumping into the Arctic Circle, separated by the lines along the pillars; but they are not really visible if the floors were covered with snow.
Important Tip: Do not forget to visit the Santa Claus Gift House to get your passport stamped for entering the Arctic Circle for a small fee. There are certificates and souvenirs available in there as well. It seems that they are good at making money too! *drools*
You may visit Santa Claus Village – Website for more information, especially on its operating hours.
Reindeer Sleigh Rides at Santa Claus Village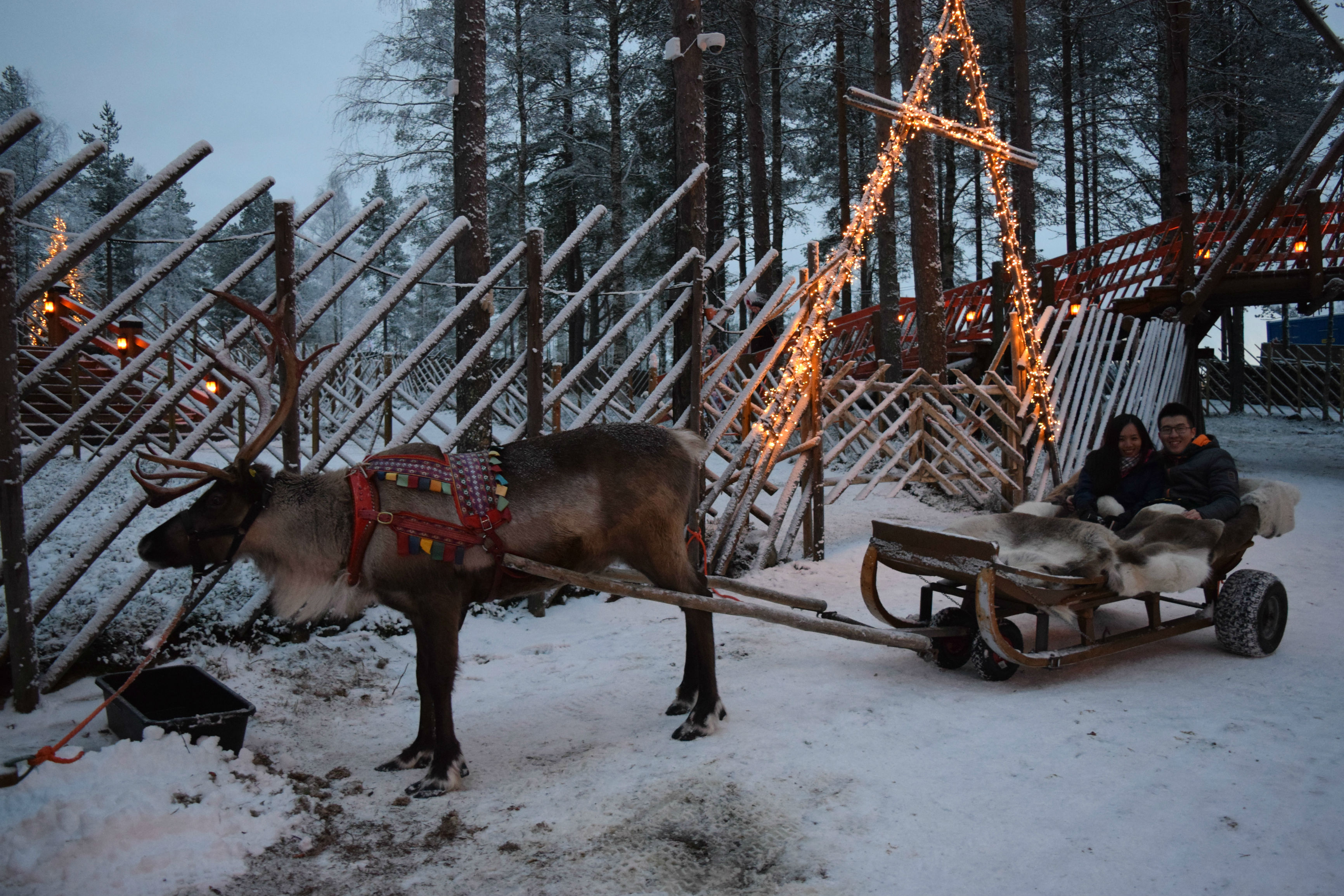 Do not forget to take on the reindeer sleigh rides, located at the back of Santa's Office (within the village). For experience purposes, its very much worthwhile to take this ride as it costs EUR18 per person for 400 metres. They'd probably have two (2) sleighs going on per journey only and you'd better hope that the queue ain't long.
You may visit Reindeer Sleigh Rides – Santa Claus Village for more information.
Santa Claus Office at Santa Claus Village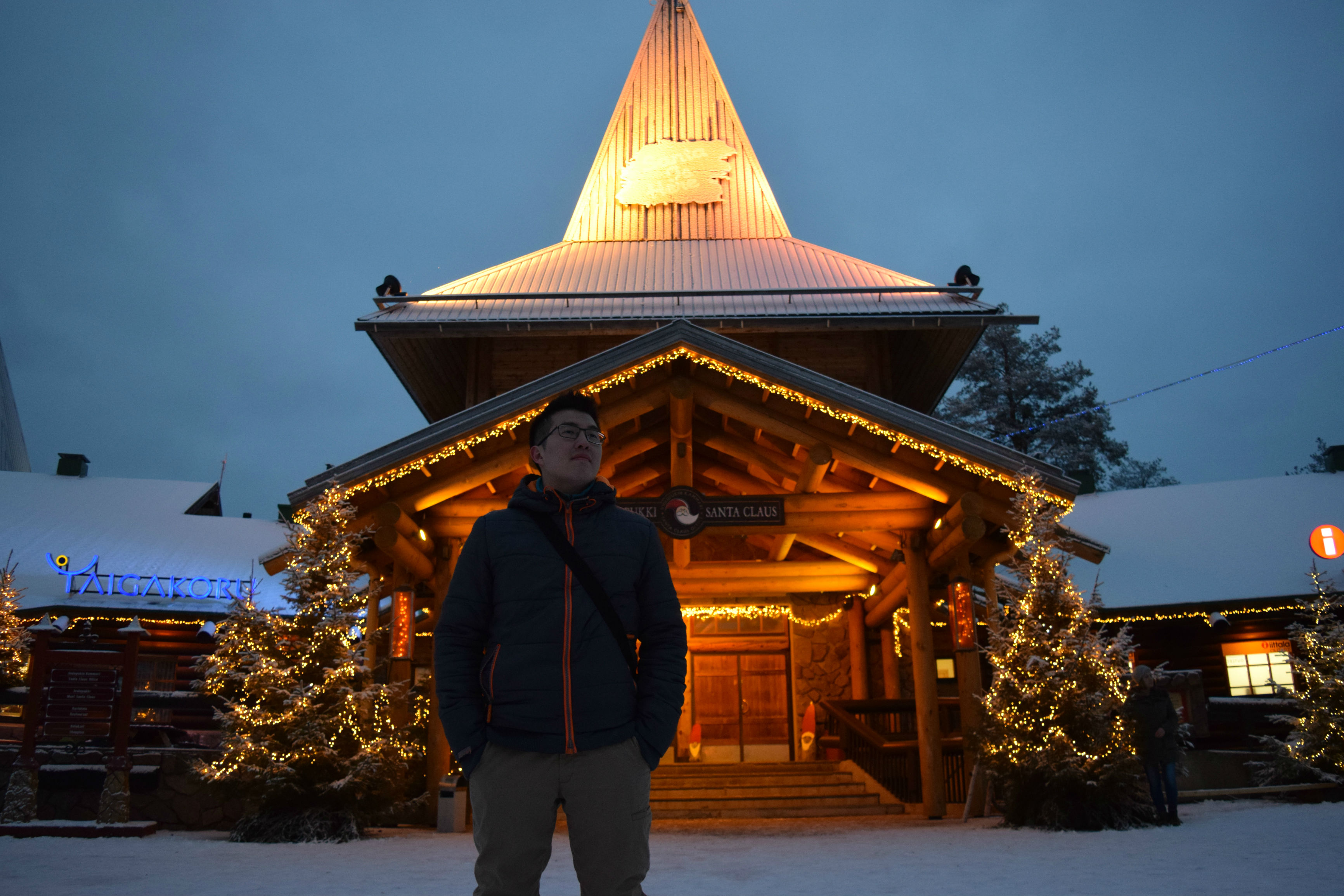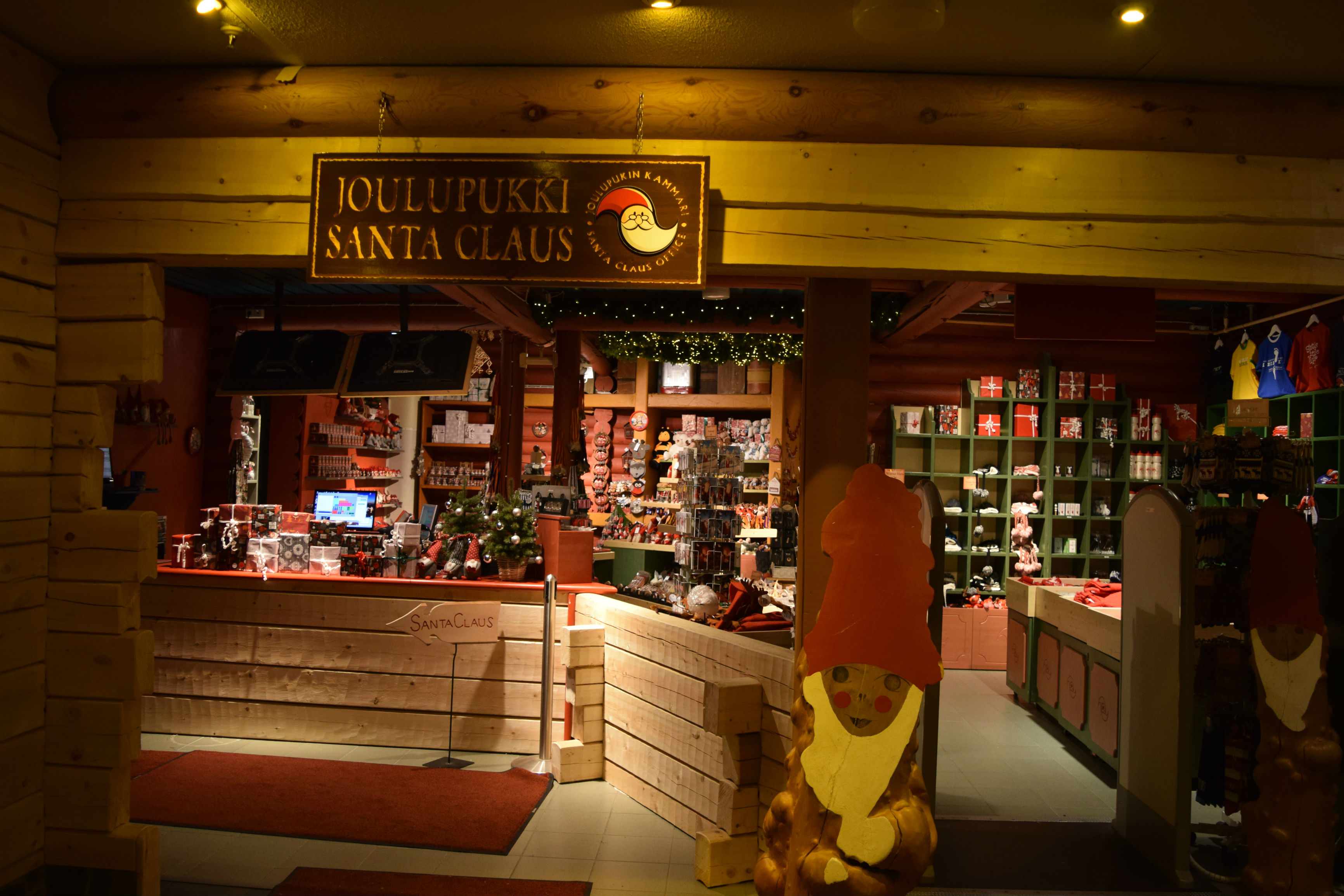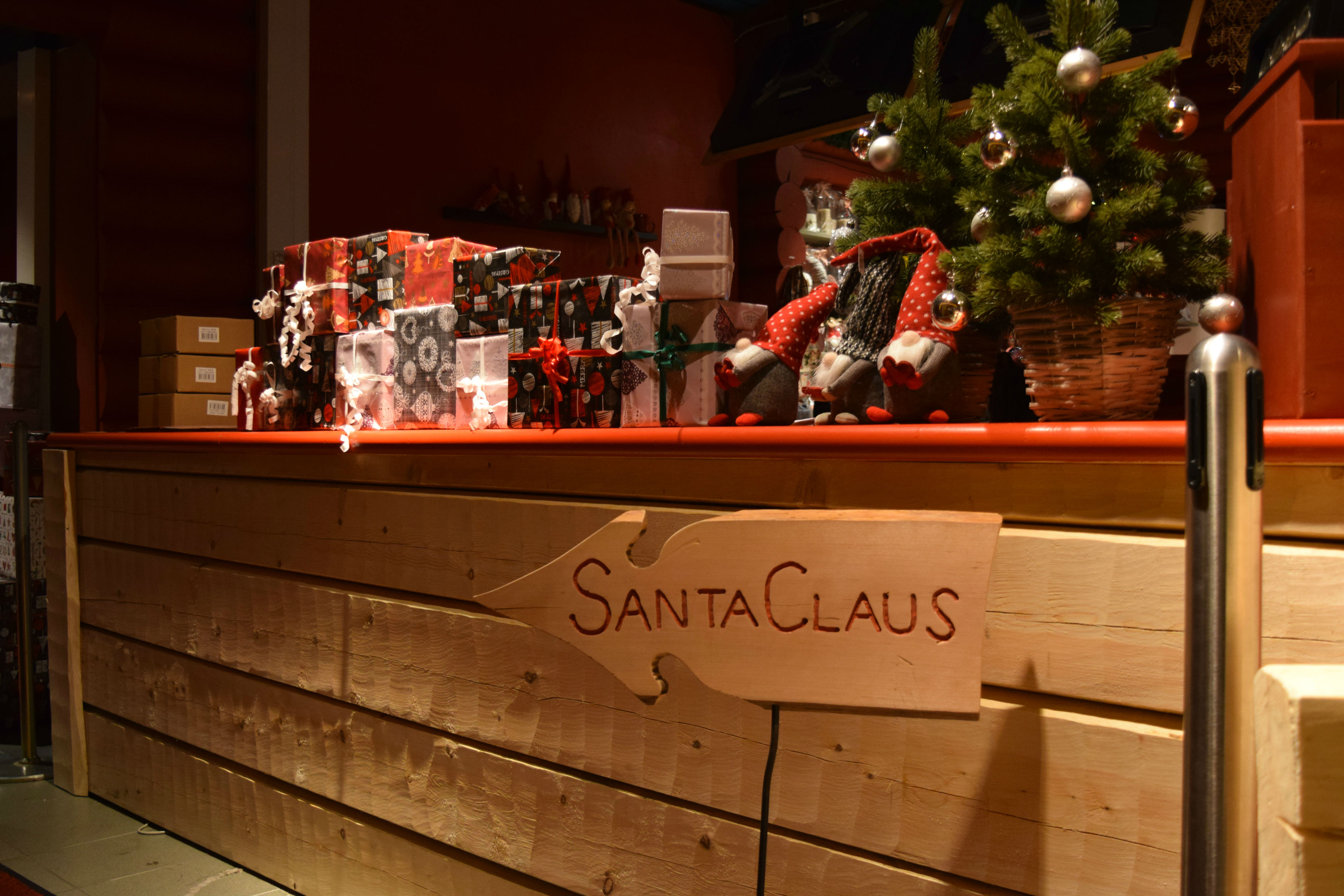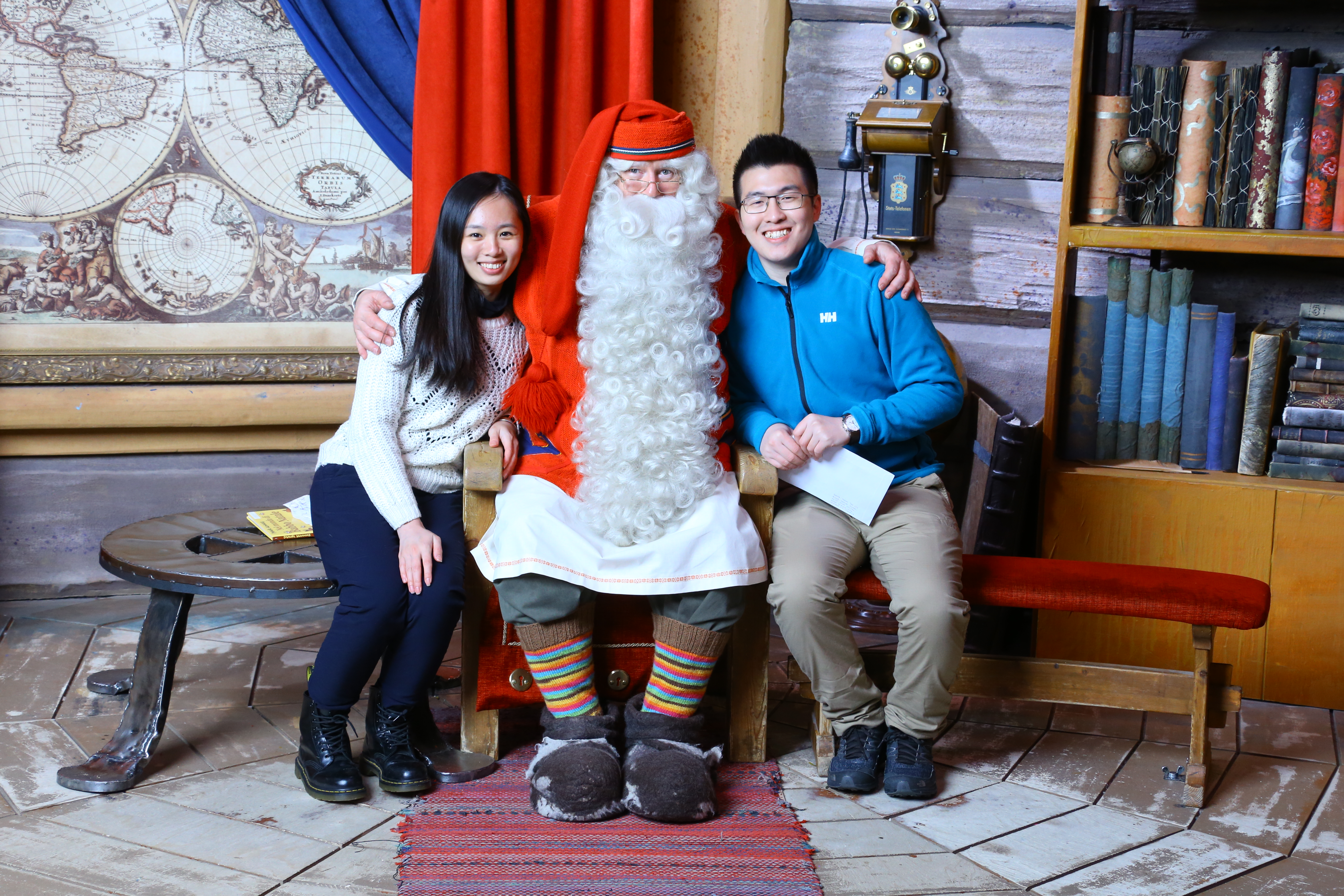 Here you go, our visit to Santa's Office in the village of Santa Claus! Do note that photography is not allowed and upon entering the room to meet Santa Claus, you will be broadcasted 'LIVE" on its official website.
If you may, you can choose to bring along a Christmas letter to be given to Santa Claus. After that, you may have a short chat with Santa!
After the meet-up, you may choose to purchase your pictures and a HD video for EUR40 (at least for mine, inclusive of two pictures and a full HD video). You will be given a code to download them online as you'd probably need to wait for a few days before it's uploaded on its official website. There are souvenir shops available in the Office and stamps are for sale at the counter too.
You may visit Santa Claus Office – Website for more information; especially on its operating hours; or live steaming videos at Santa Claus Office – Live Stream.
Santa Claus' Main Post Office at Santa Claus Village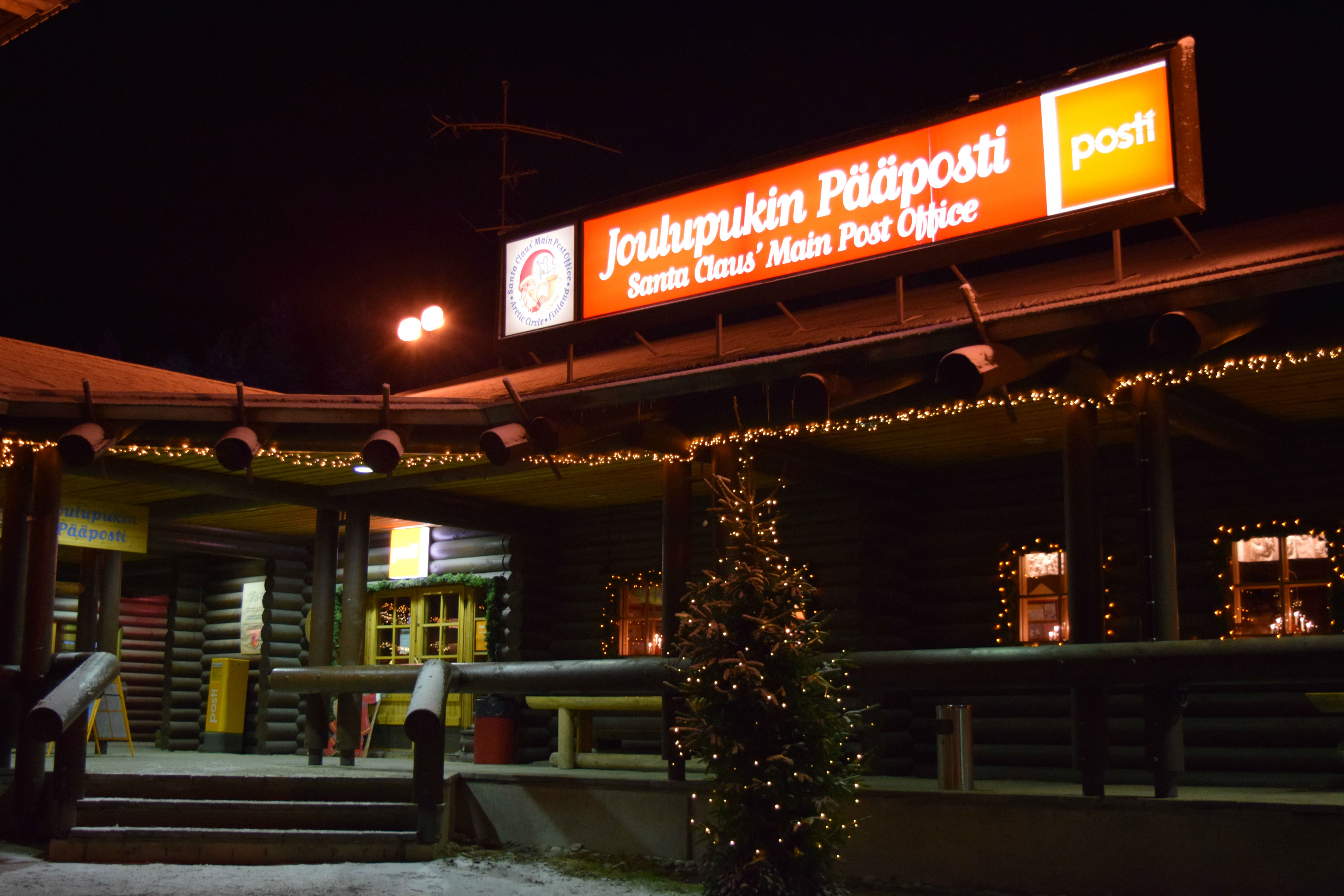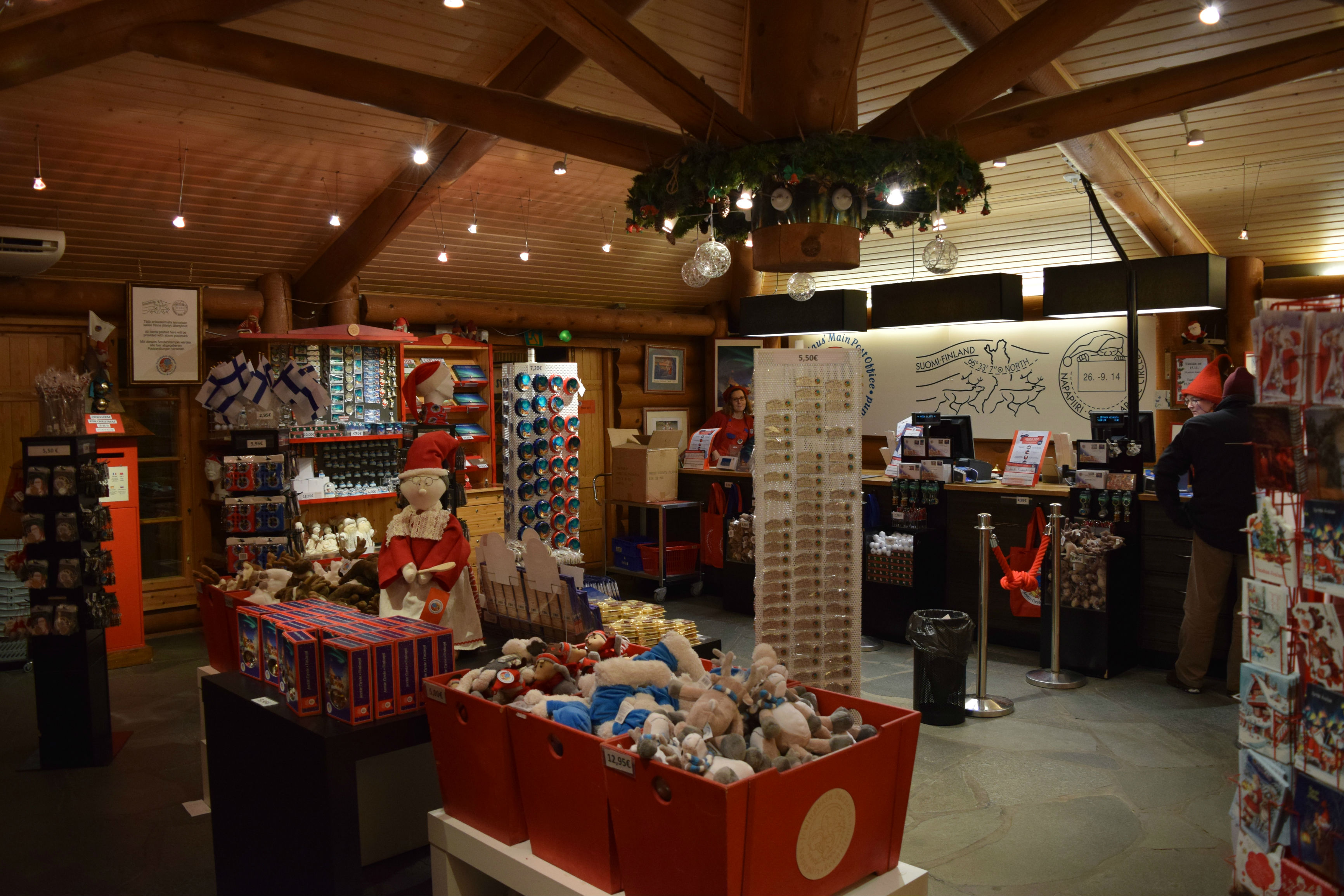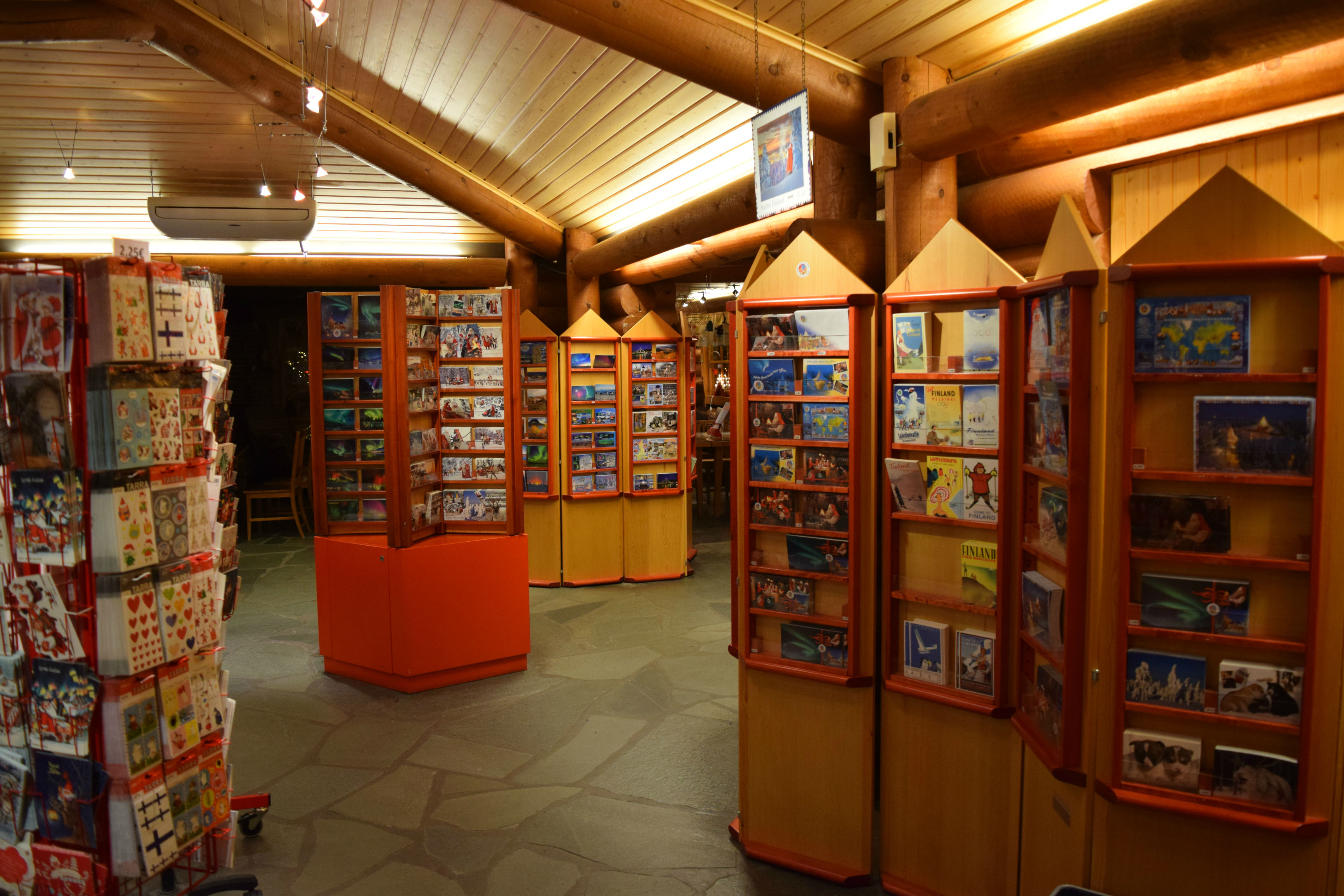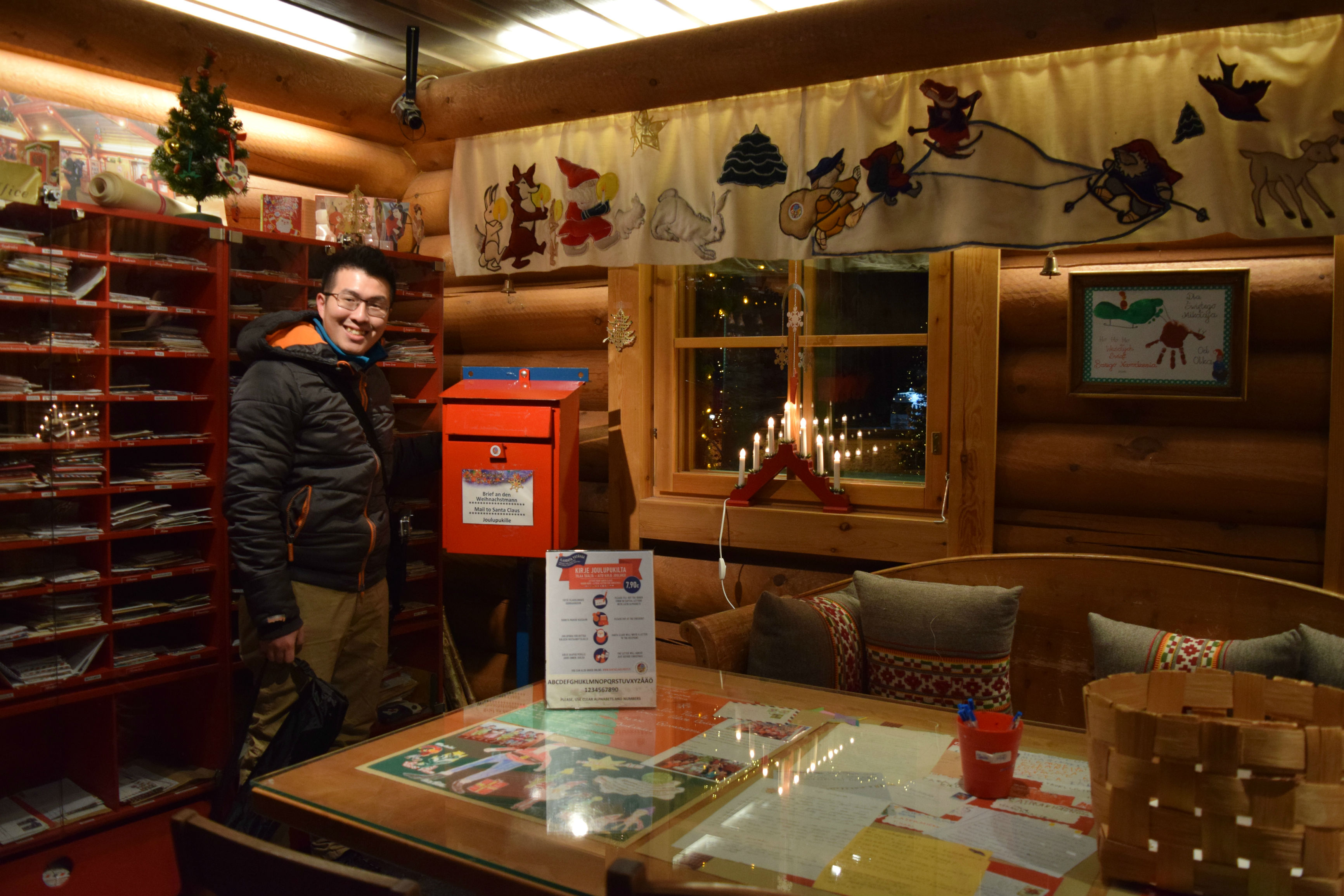 Looking for postcards to surprise your loved ones? This is the place!
You may visit the post office in the village of Santa Claus, where you could buy and write postcards to your friends and family, regardless of where they are in the world! Do not forget to pay for these post cards and stamps to be stamped on your cards before dropping them in the post box!
Well, there are two post boxes available. One post box are for letters to be sent out immediately while another post box is to be sent out for Christmas. Obviously I have chose the one to be sent out during Christmas and my family members have gotten them one week before Christmas!
---
WHAT ELSE IN ROVANIEMI?

City Centre of Rovaniemi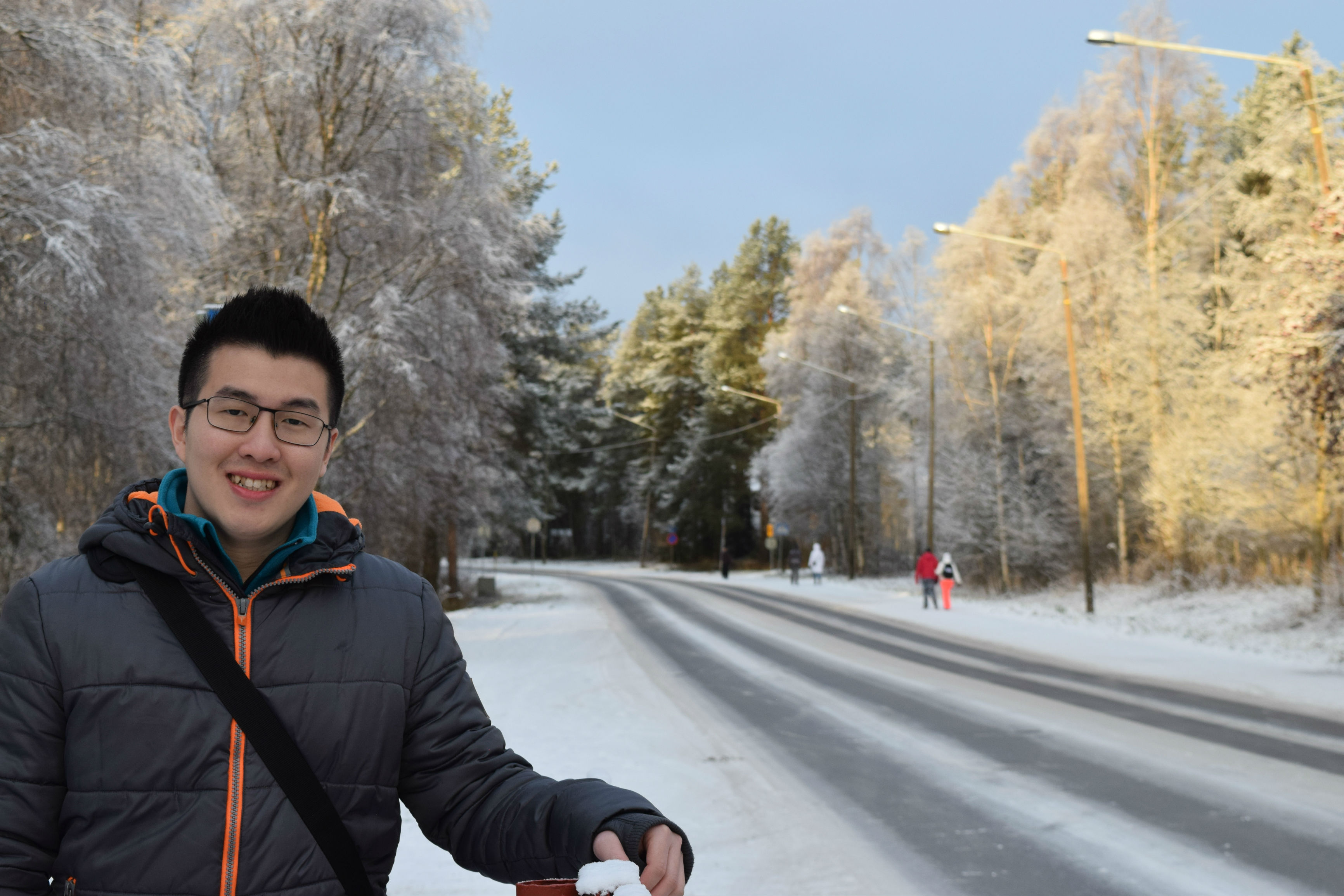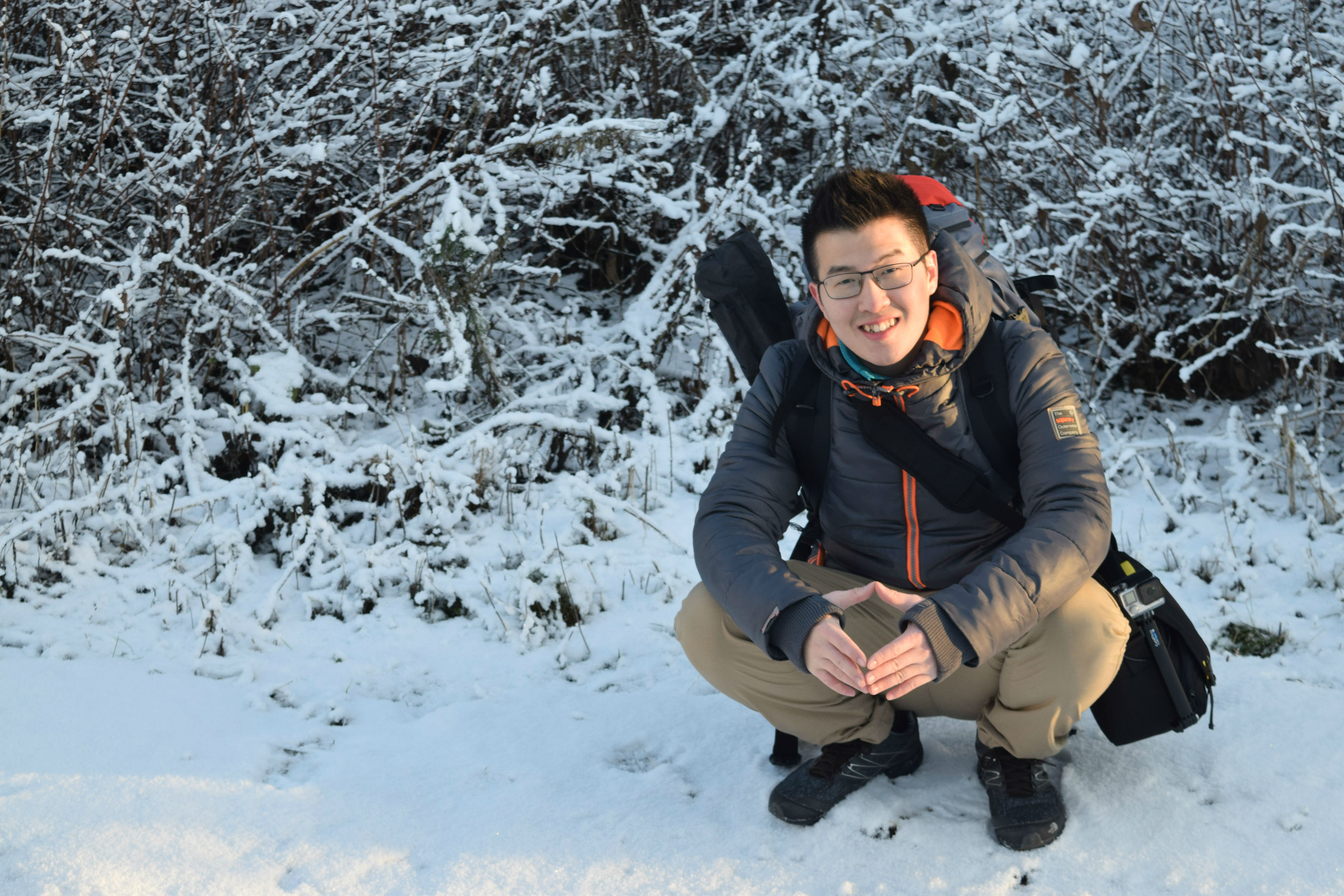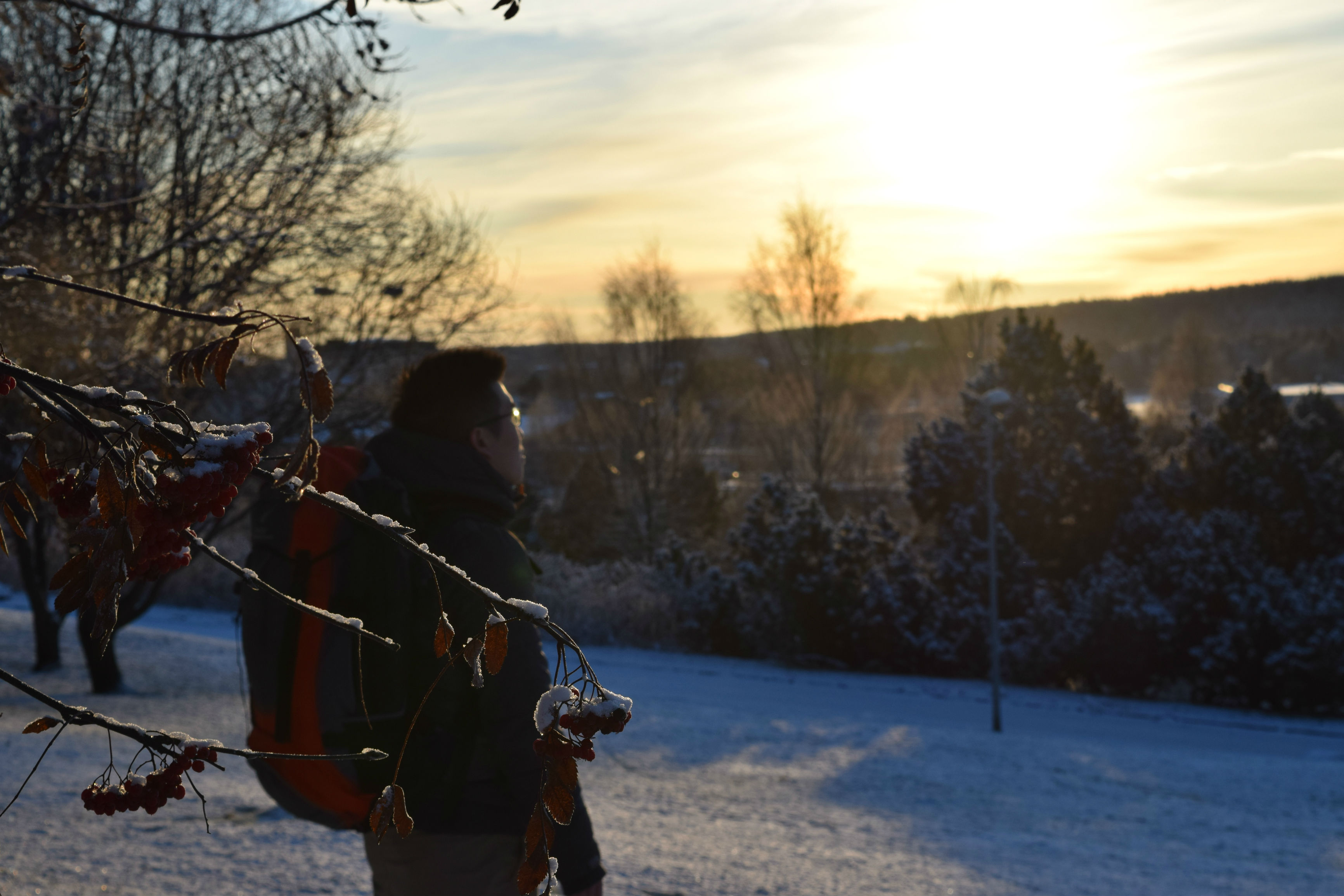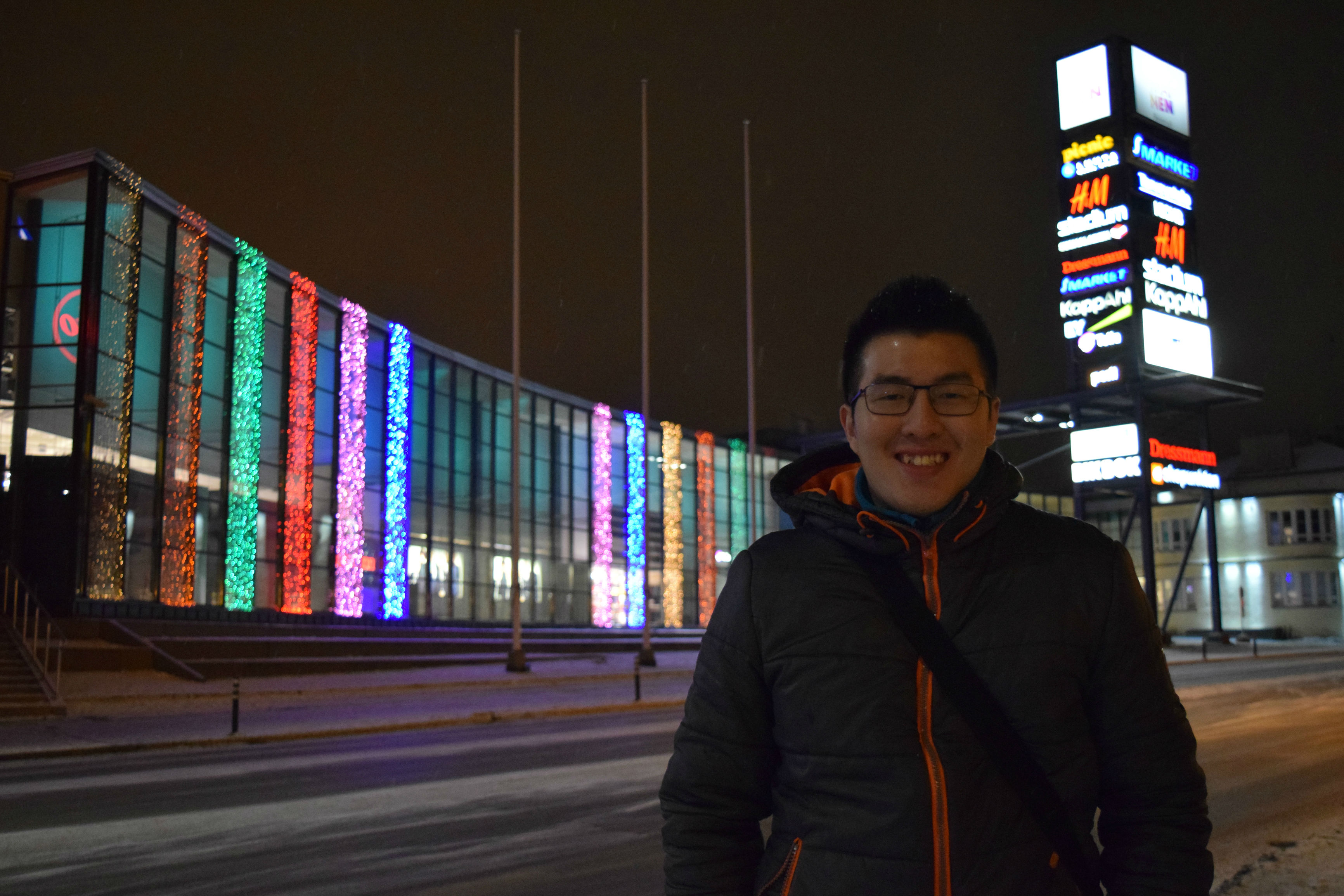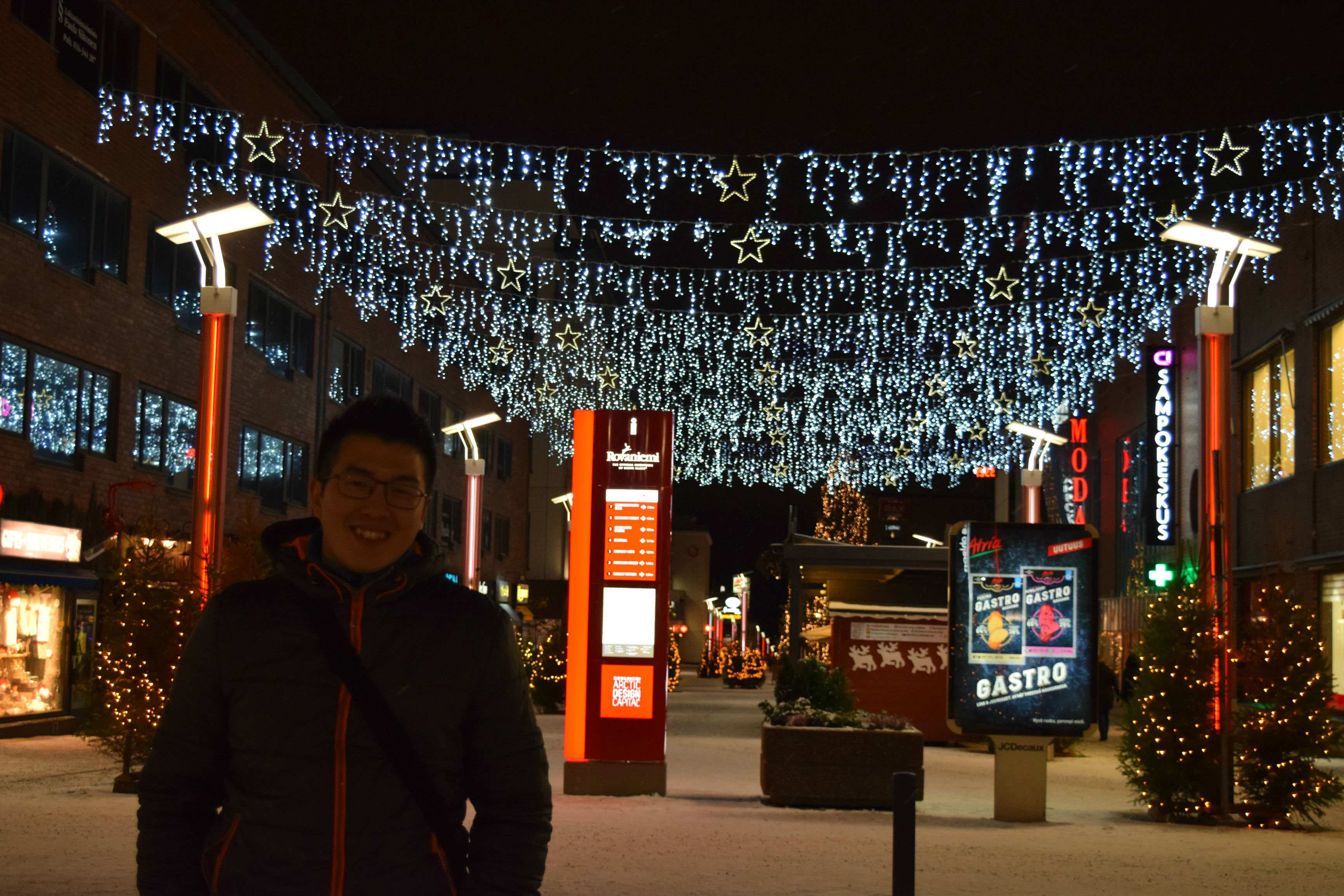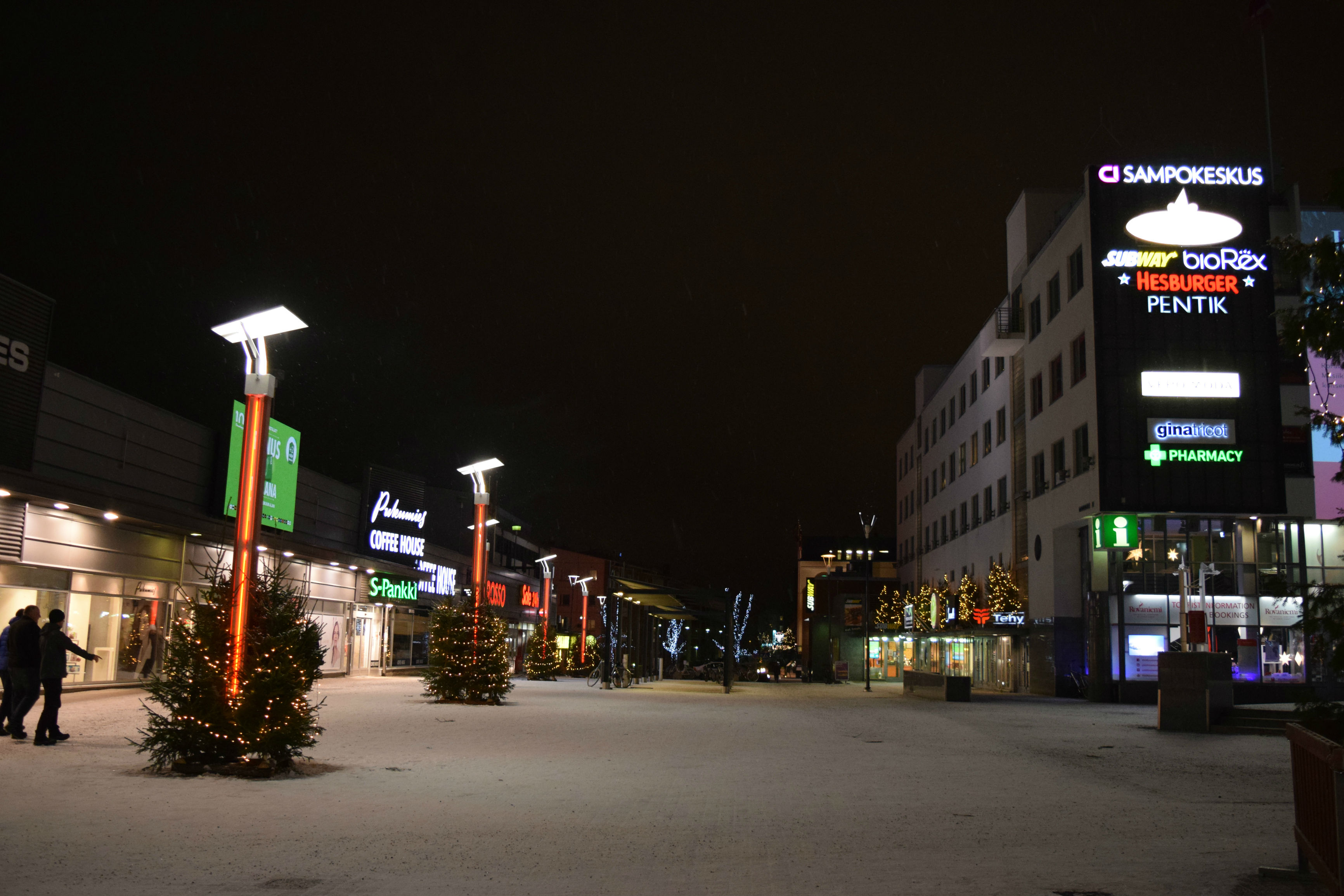 The city centre of Rovaniemi is considerable small and compact where you will find many hotels, restaurants, and of course many tour operating companies that organizes activities such as northern light tours, husky sleigh ride, ice fishing, and many more!
The city centre is colourful at night and beautifully decorated as Christmas was approaching.
Arktikum Science Museum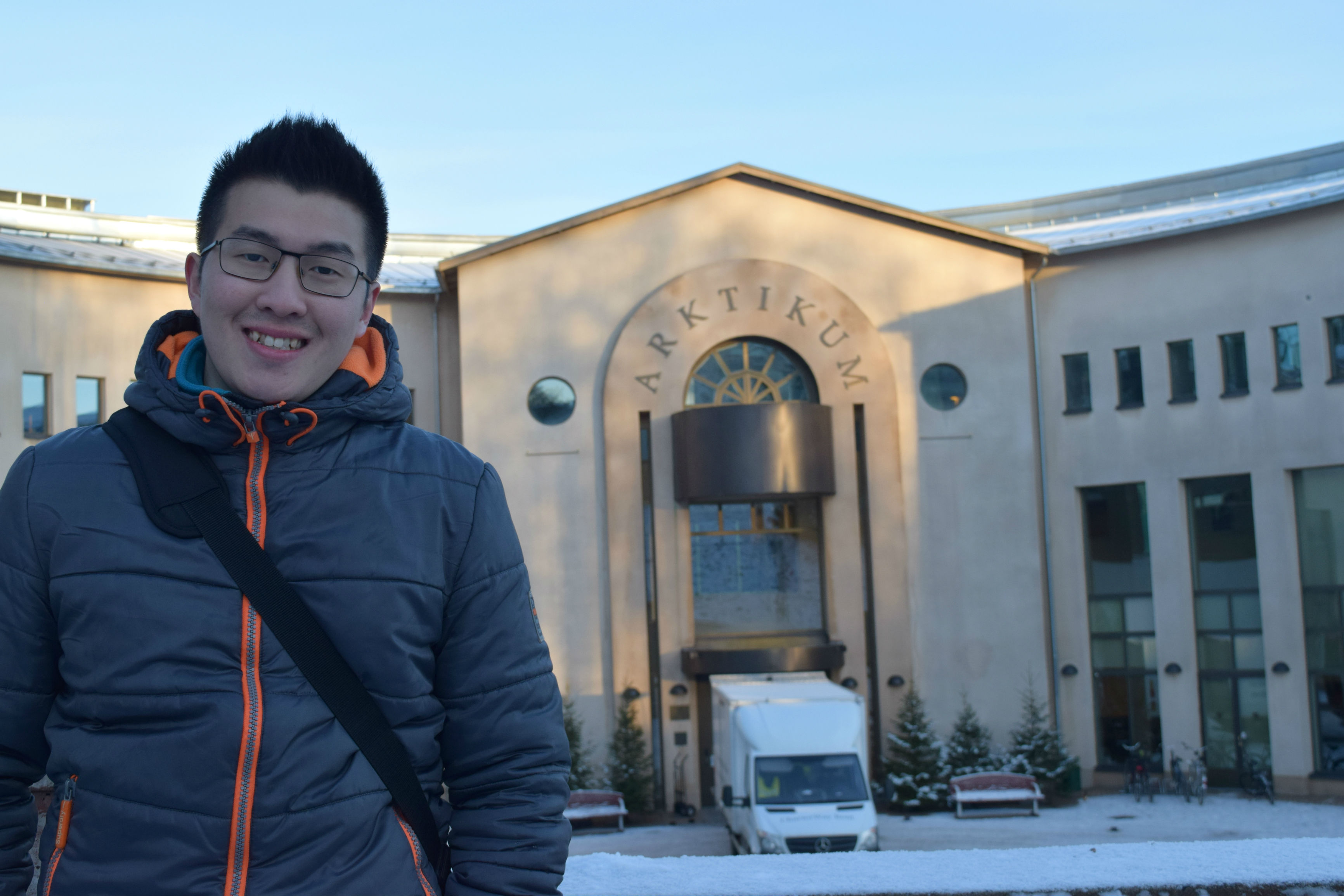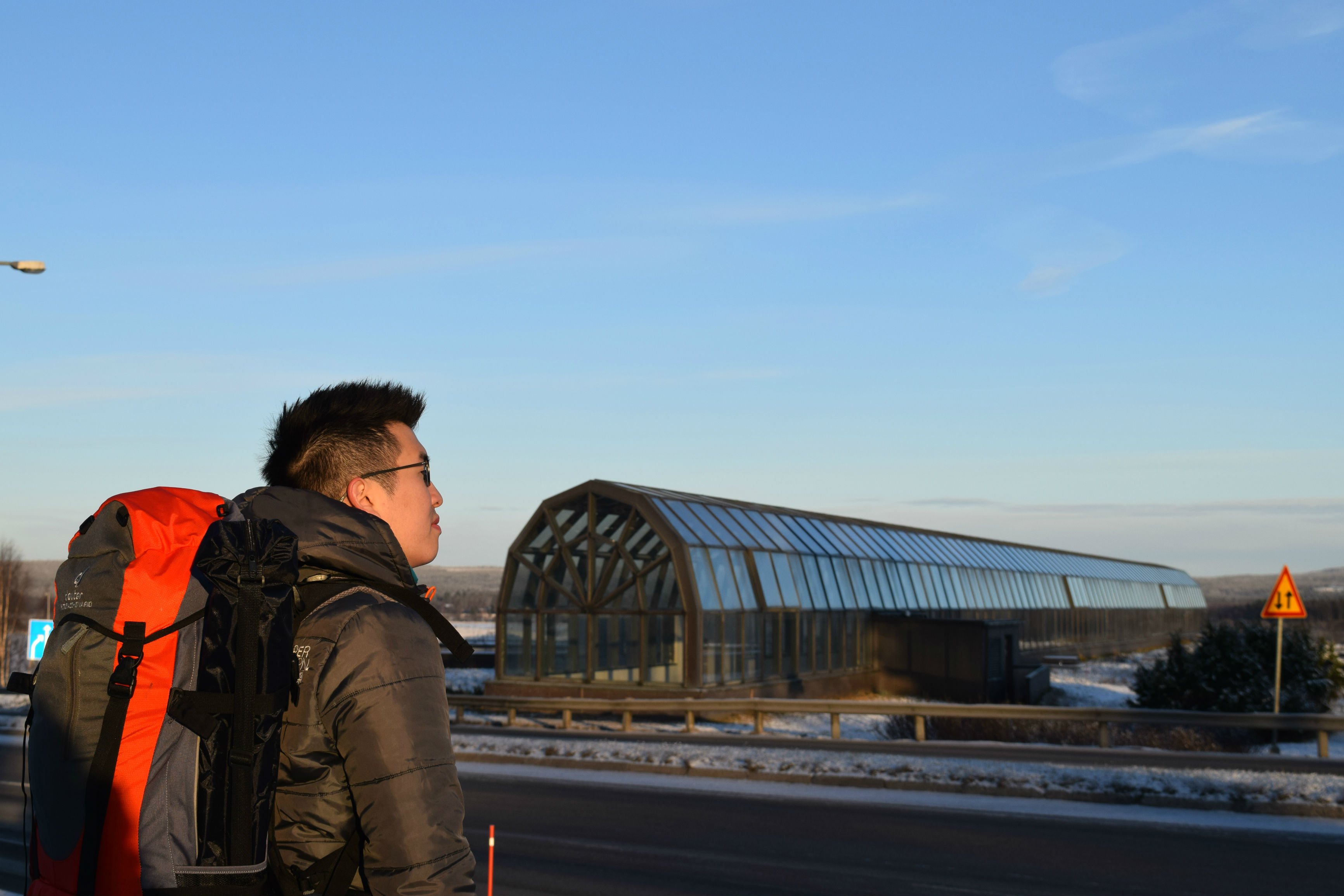 This is the Science Museum in Rovaniemi and some says that northern lights are visible from below the skylight. Admission into the Arktikum is about EUR12 per adult/entry.
Rovaniemi's Airport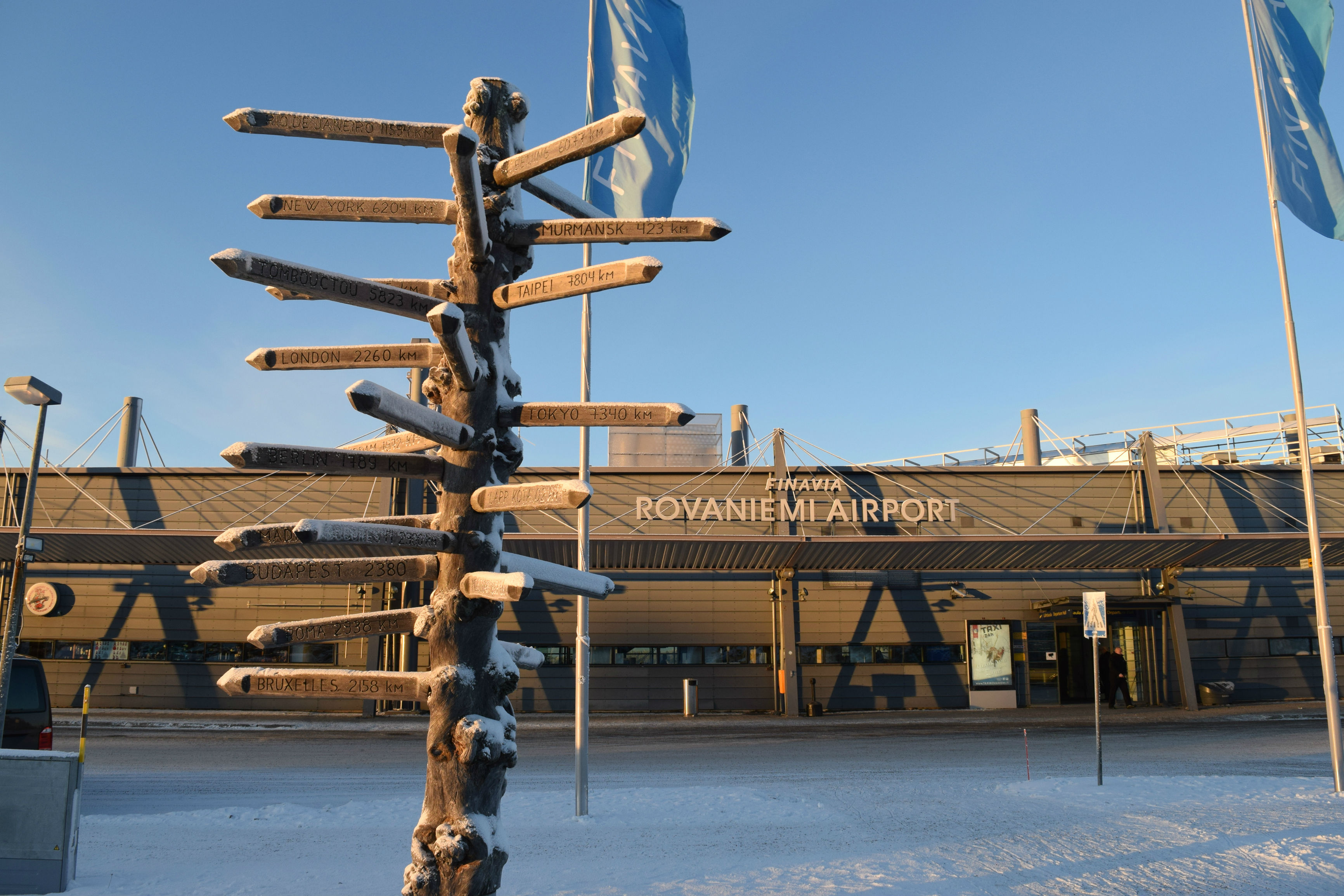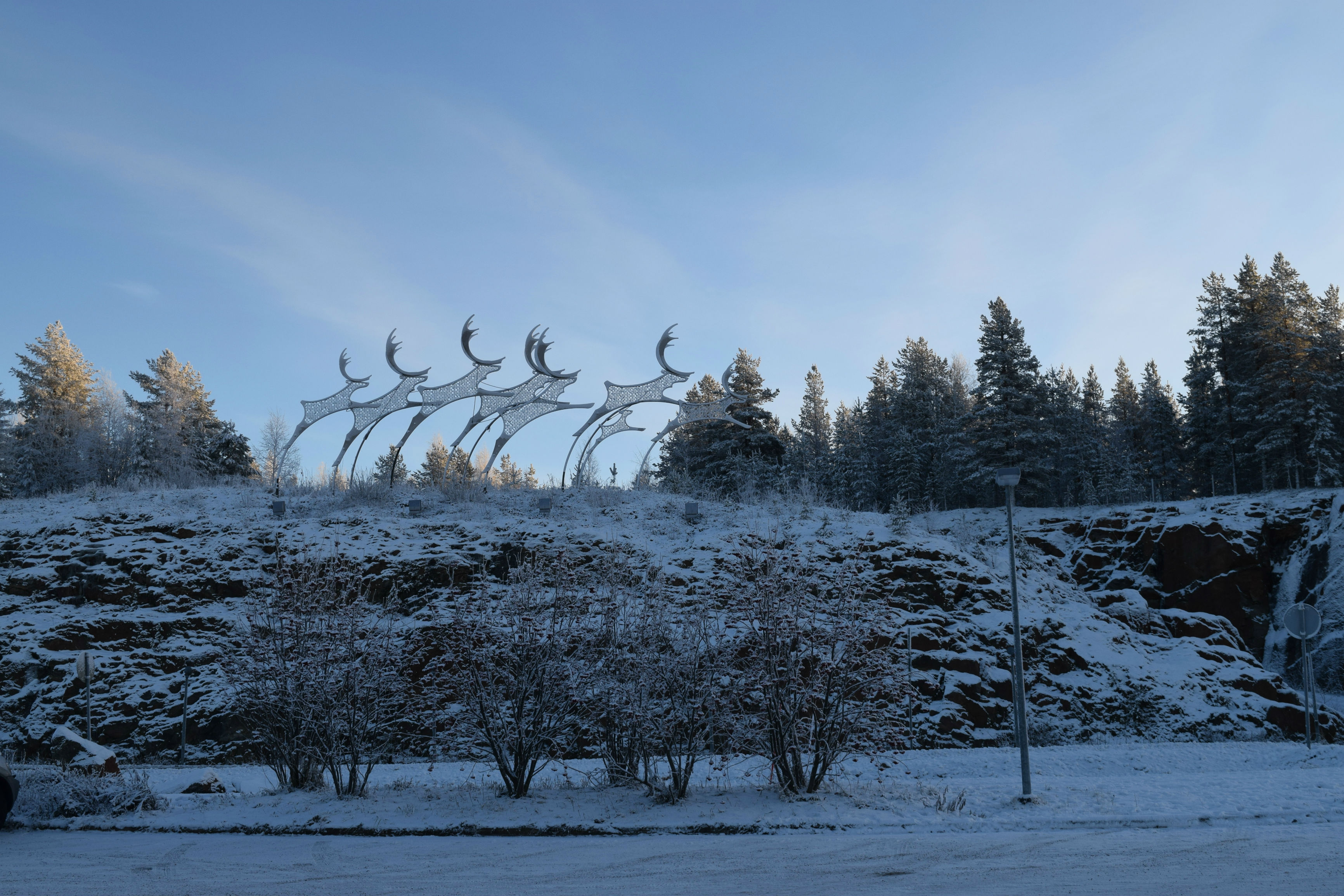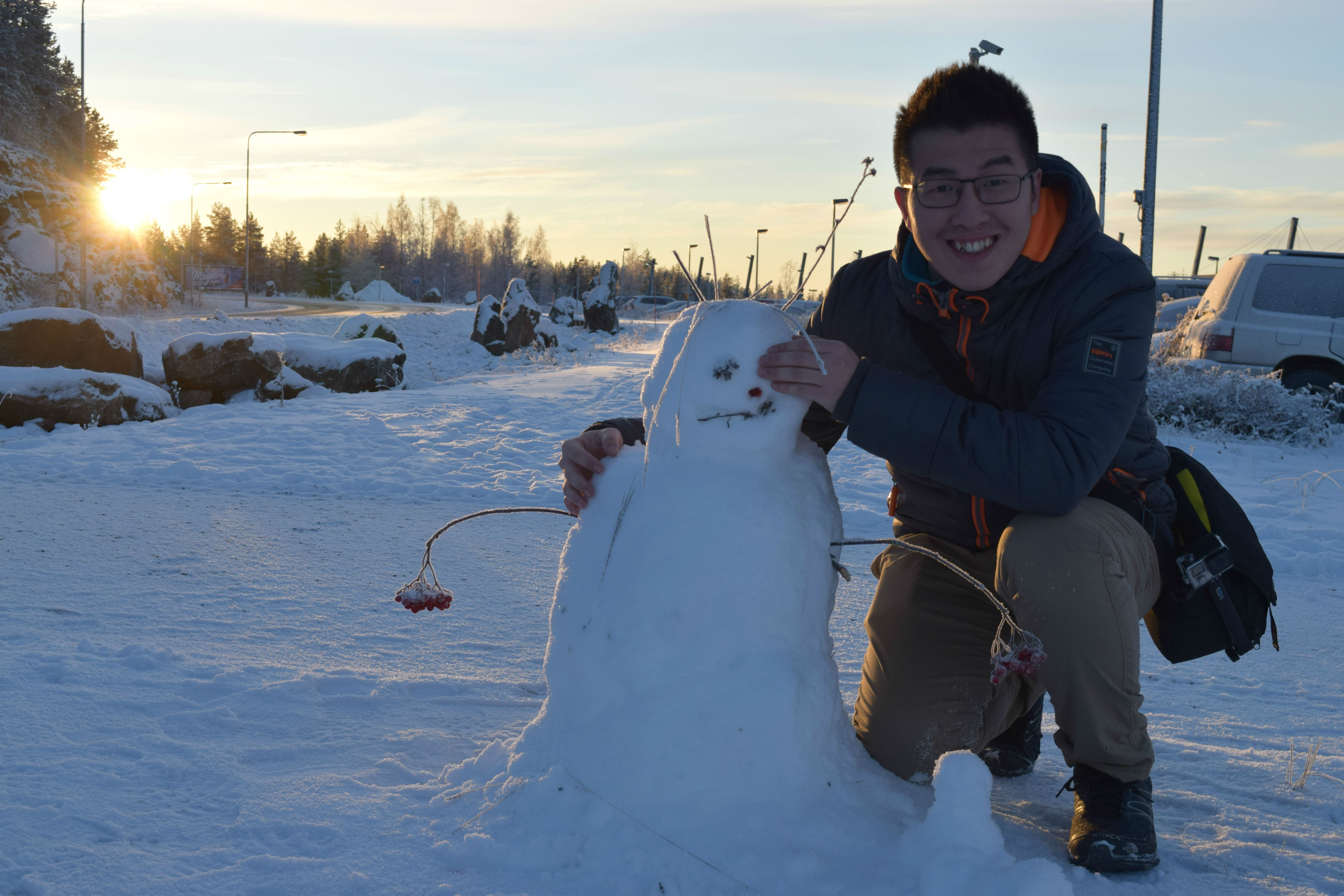 Just a little glimpse of how Rovaniemi's airport looks like.
Still early before you can board your plane? Get out to play with snow and you can even build one snowman by your own!
---
FOOD AND DRINKS YOU'D LIKE TO TRY
Santa's Restaurant
Located within the Santa Claus Village, you will find the Santa's Restaurant just next to the huge souvenir store. In there, I would recommend a dish like Salmon Pizza as the portion was reasonably good for two persons!
As you can see, they were generous on salmons on my pizza and very much worth the deal!
Lapland Restaurant Kotahovi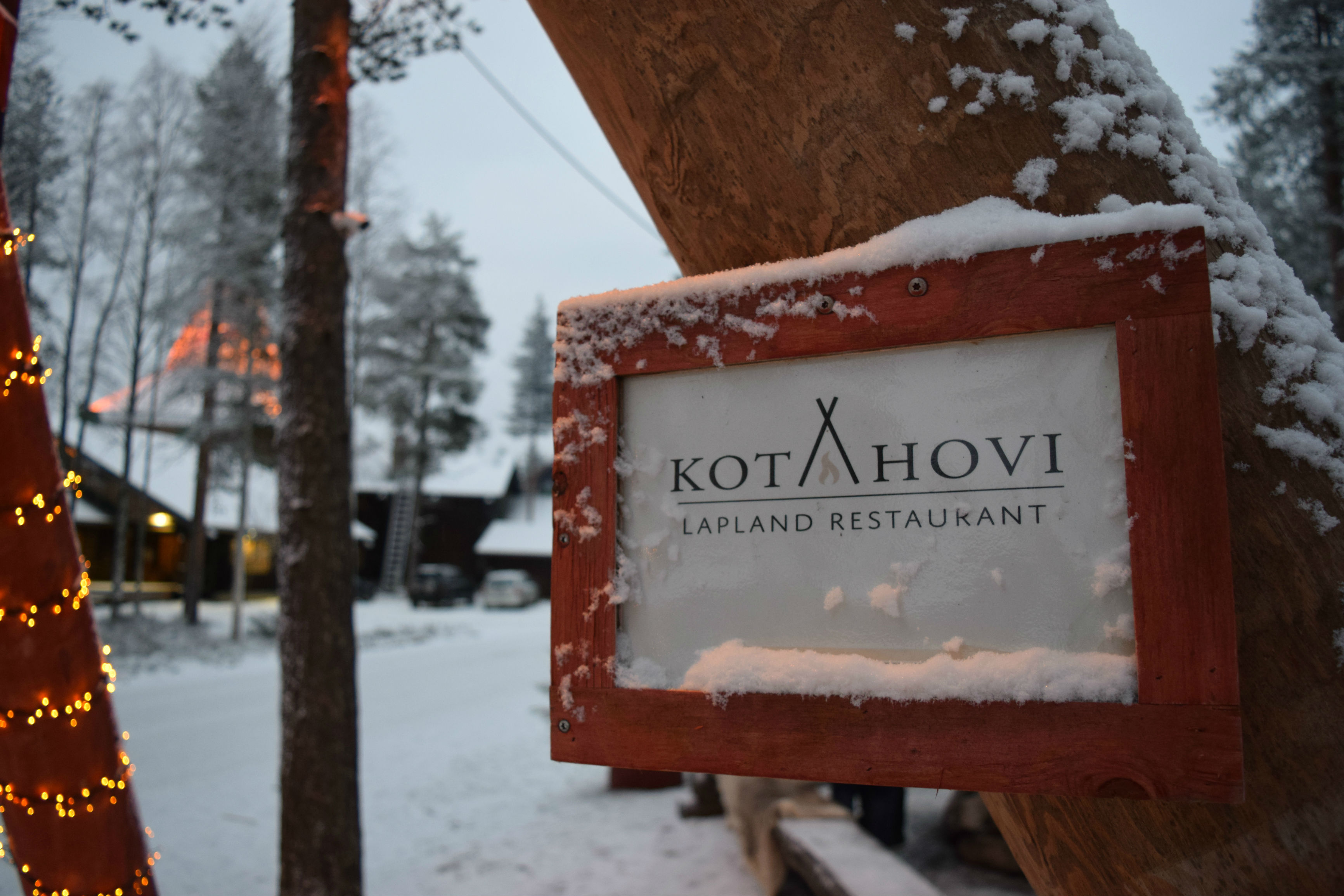 This restaurant has a lovely ambience and located really close to the reindeer track, just at the back of Santa's Office. Too bad I had some activities in schedule and thereby, I do not have the time to dine-in..
Santa's Salmon Place Restaurant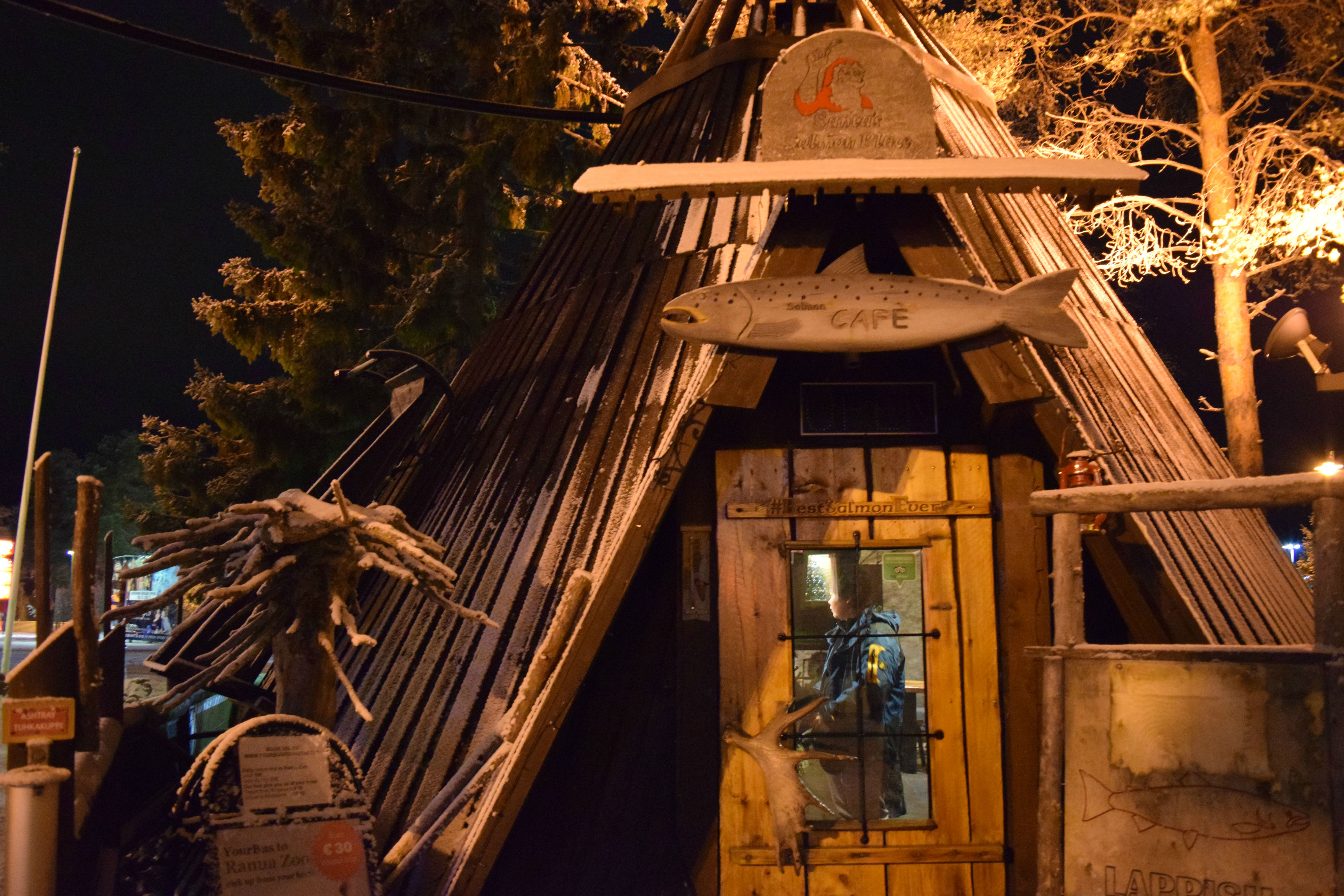 Unfortunately it was closed (probably it was late) but if anyone of you have tried or plan of visiting the Santa Claus Village, you may give it a go!
Rovaniemi's McDonald's
Well if you love McDonald's, you may consider visiting this branch in Rovaniemi as it used to be the world's most northernmost McDonald's in the world after losing its position to another branch that was opened in Murmansk, a city in Russia. Woah, McD just got even higher!
Why not have a bite of its chicken nuggets?
Reindeer Premium Chips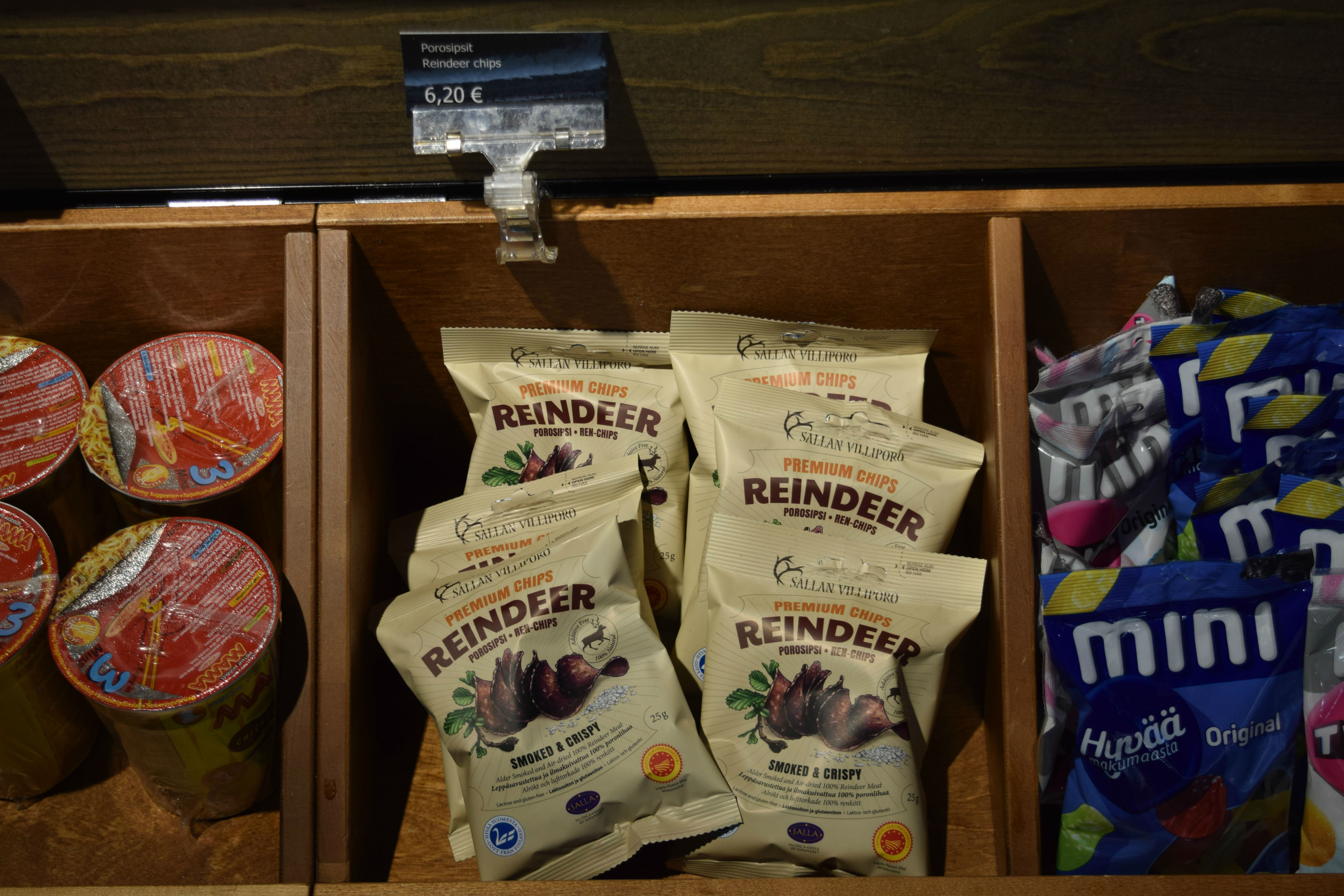 Have you heard of a reindeer snack? This is worth buying to try; or make it as a souvenir as it costs about EUR6+ for a small pack. You can however find this for EUR6 at airports as well.
I have done the test with others and not many can accept the taste (especially when it has a long-finishing taste at the end) and it stays in your mouth. Personally, I can accept the taste but are you up for the challenge?
---
RECOMMENDED MEANS OF TRANSPORTATION
By Foot
You may do so by walking around in Rovaniemi city centre by foot. Even if you have arranged for activities in Rovaniemi, you may have them arranged to be picked-up at selected accommodation.
By Bus
There are Buses No. 8 departing from Rovaniemi's city centre & train station to Santa Claus Village, and vice versa. This could be the best way if you are heading to Santa Claus Village or Airport.
You may visit the following links for your information:-
By Train
You may visit Rovaniemi from Oulu, or any other cities/towns that has VR trains accessibilities so that you could travel to Rovaniemi easily.
You may visit VR Trains – Website for more information.
---
TYPICAL COSTS AND MONEY SAVING TIPS
Guesthouse Prices
Private Room (with toilet): Starts at EUR60 per pax/night, but EUR90 is average.
Hotel Prices
Hotel rooms: Starts about EUR120 per night but a room at a 3-star hotel could possibly be about EUR170 – EUR180 at average per night for 2 persons.
Food & Drinks
Typical restaurant: An average meal could cost about EUR10 – EUR20; and
Good restaurant: Could start as high as EUR20 – EUR30 for an average meal.
Transportation
VR trains from Oulu to Rovaniemi: You may take the VR trains from Oulu to Rovaniemi that costs about EUR25 per person (for a return ride) while its journey takes about 2 hours 30 minutes. Here are some images of VR trains as per below: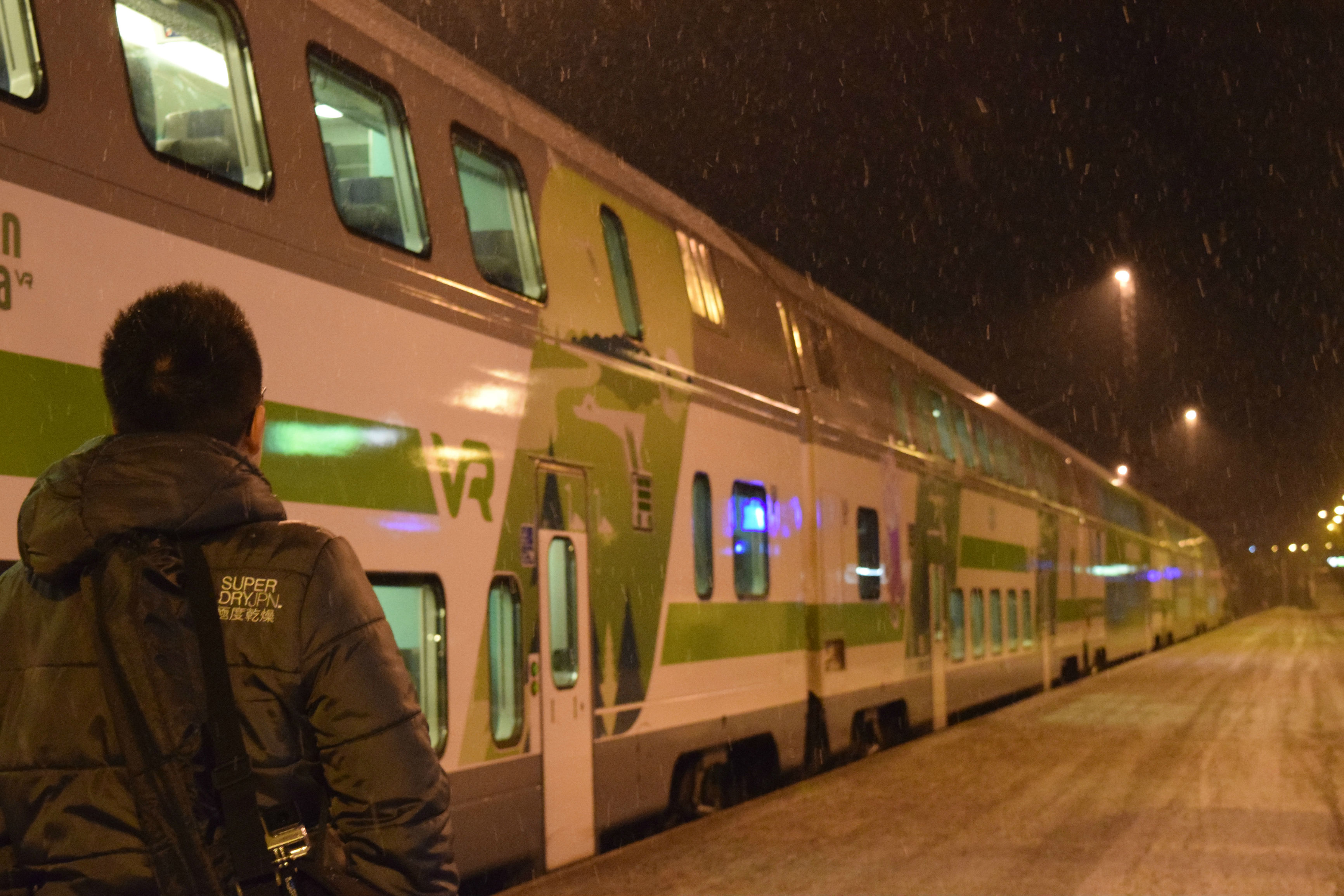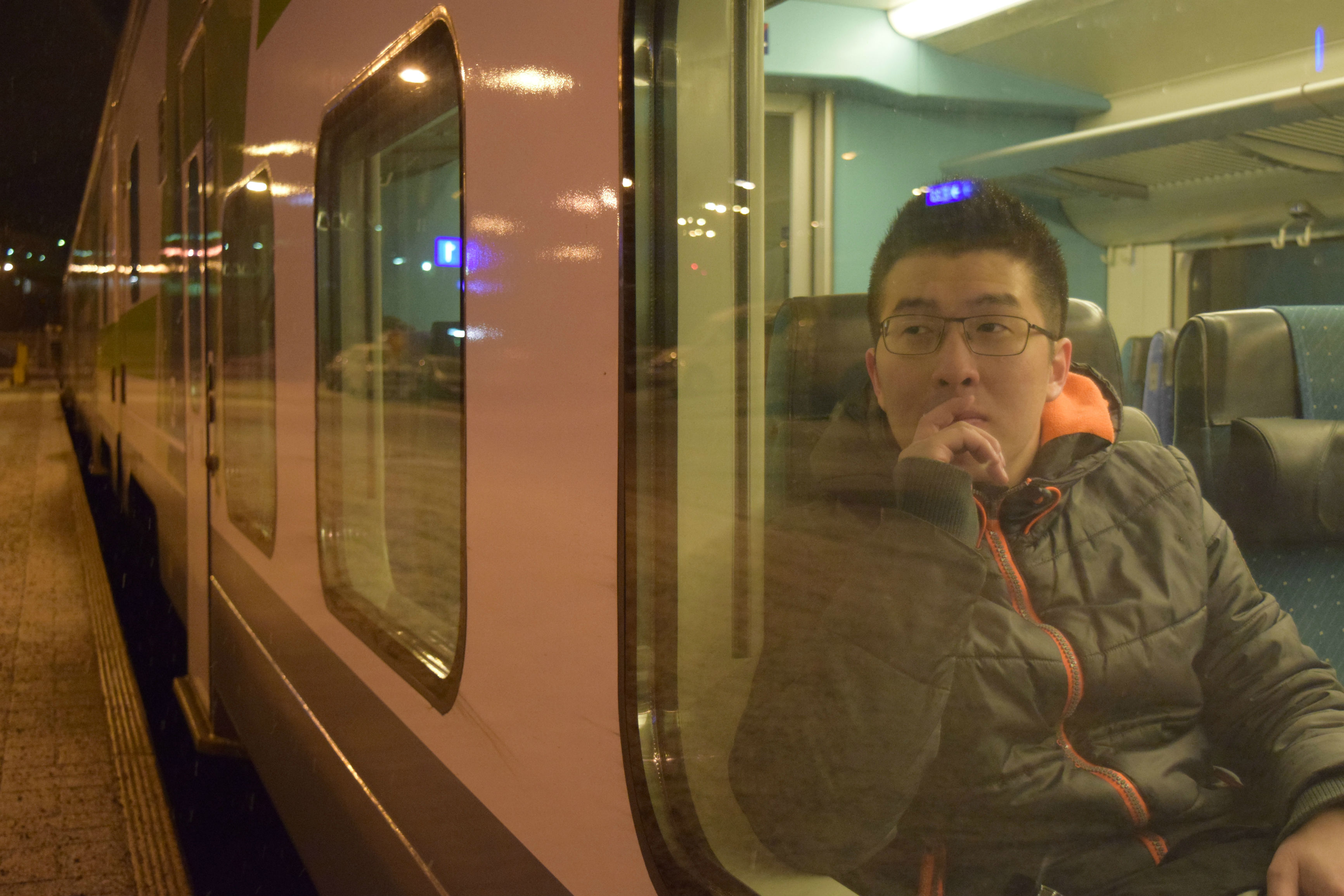 Admission Fares
For all I can remember, the only admissions that I have encountered was for its admission into the Arktikum Science Museum. It costs about EUR12 per adult/entry. This however, excludes any activities I have participated surrounding Rovaniemi.
You may visit Arktikum Science Museum – Admission Fares for more information on Arktikum Science Museum.
---
Copyright © | Aspen See
Disclaimer: All the information and prices (as at November 2017) provided on this website are based solely on experience and you agree that you use such information entirely at your own discretion and will.