Oulu is listed as among one of the most northernmost cities in the world with over 100,000 inhabitant. In my opinion, it is worth taking a day-trip to Oulu which calculates about 2 hours and 30 minutes of train ride from Rovaniemi.
During winter, best if you could depart earlier in the morning and arrive at sunrise in order to preserve daylight during your day-trip in Oulu!
I find Oulu to be calm and peaceful as a city; as well as very little presence of tourist (at least for mine when I first visited Oulu in November). Nevertheless, I love this place!
---
PLACES TO VISIT AND THINGS TO DO IN OULU
Oulu City Walk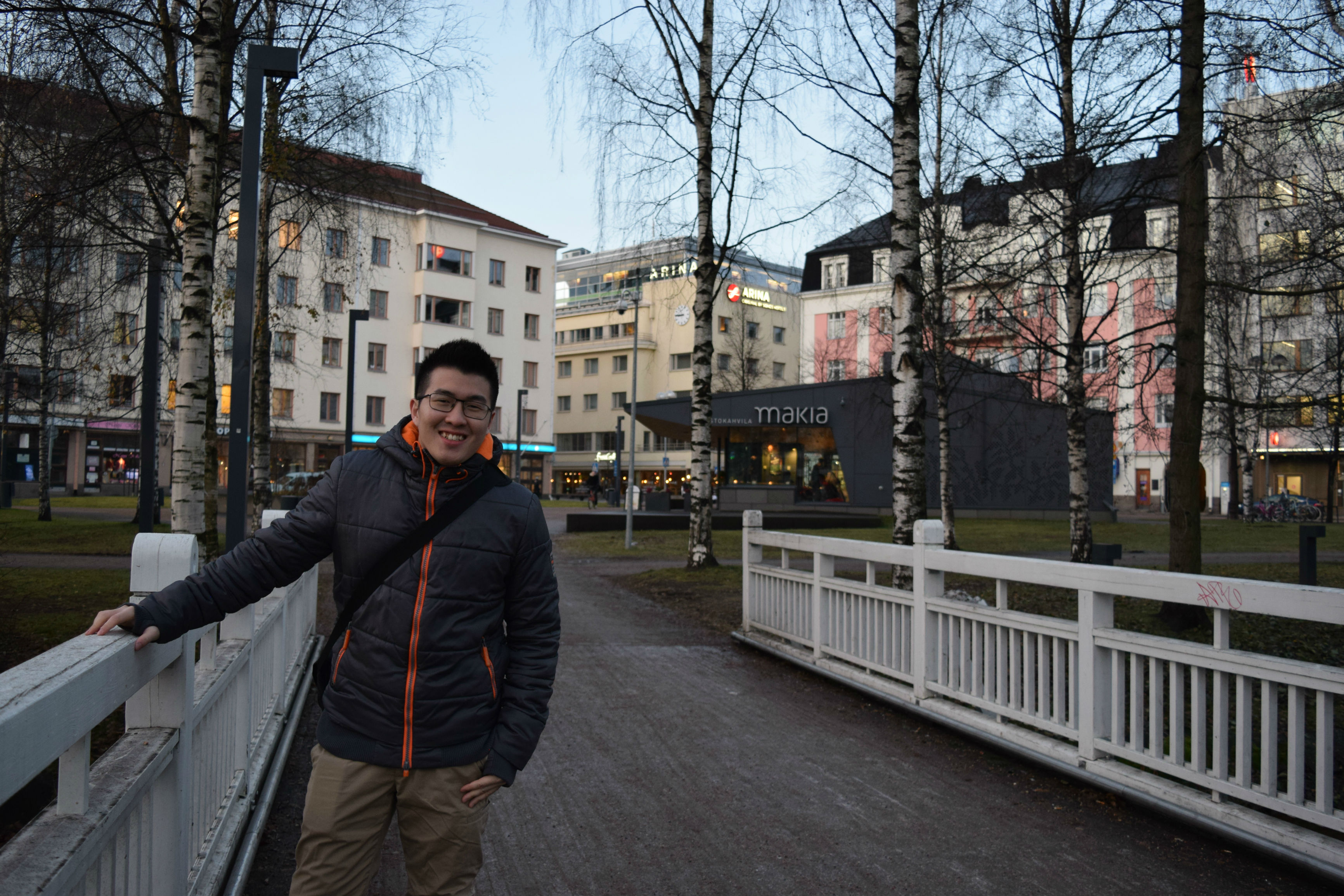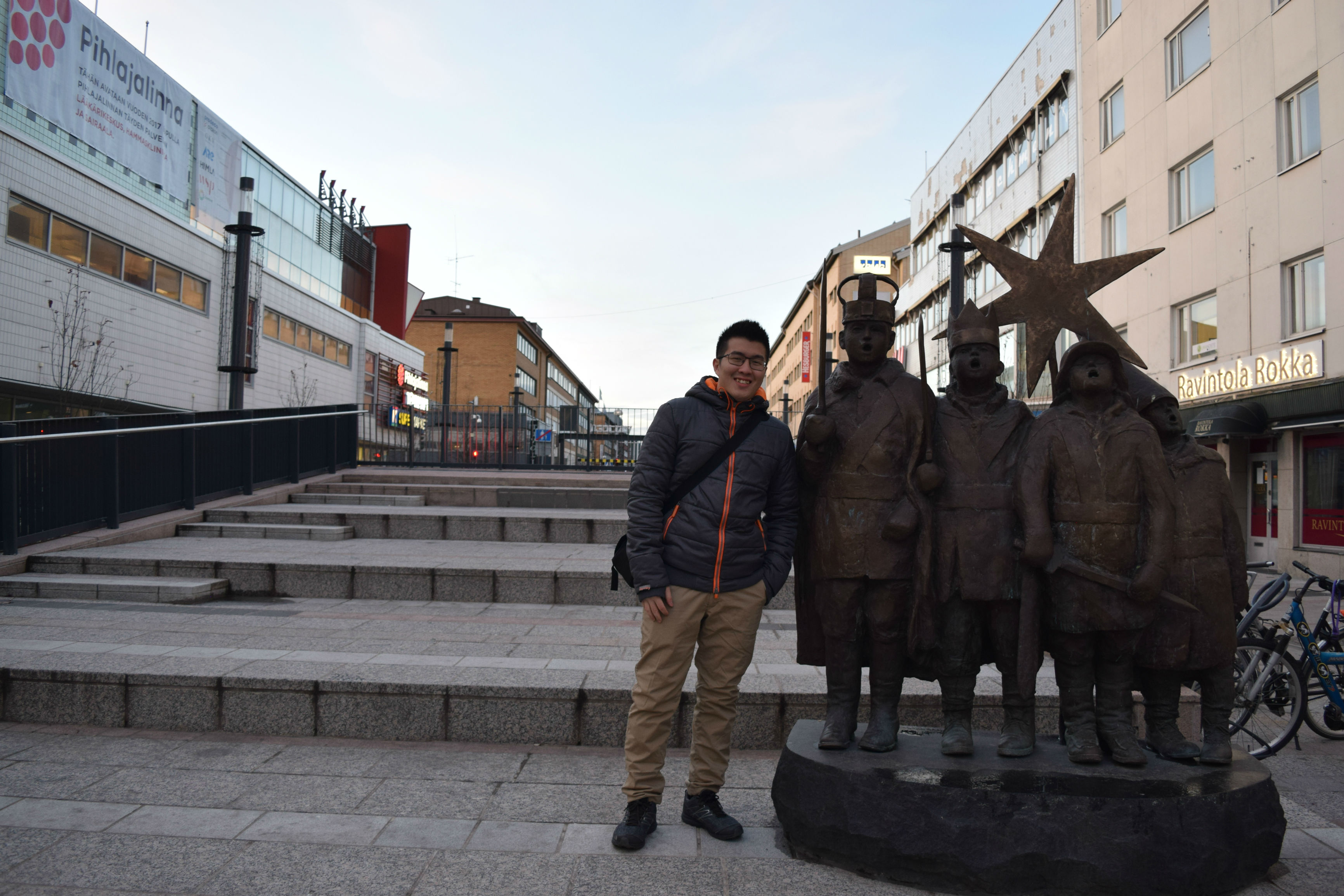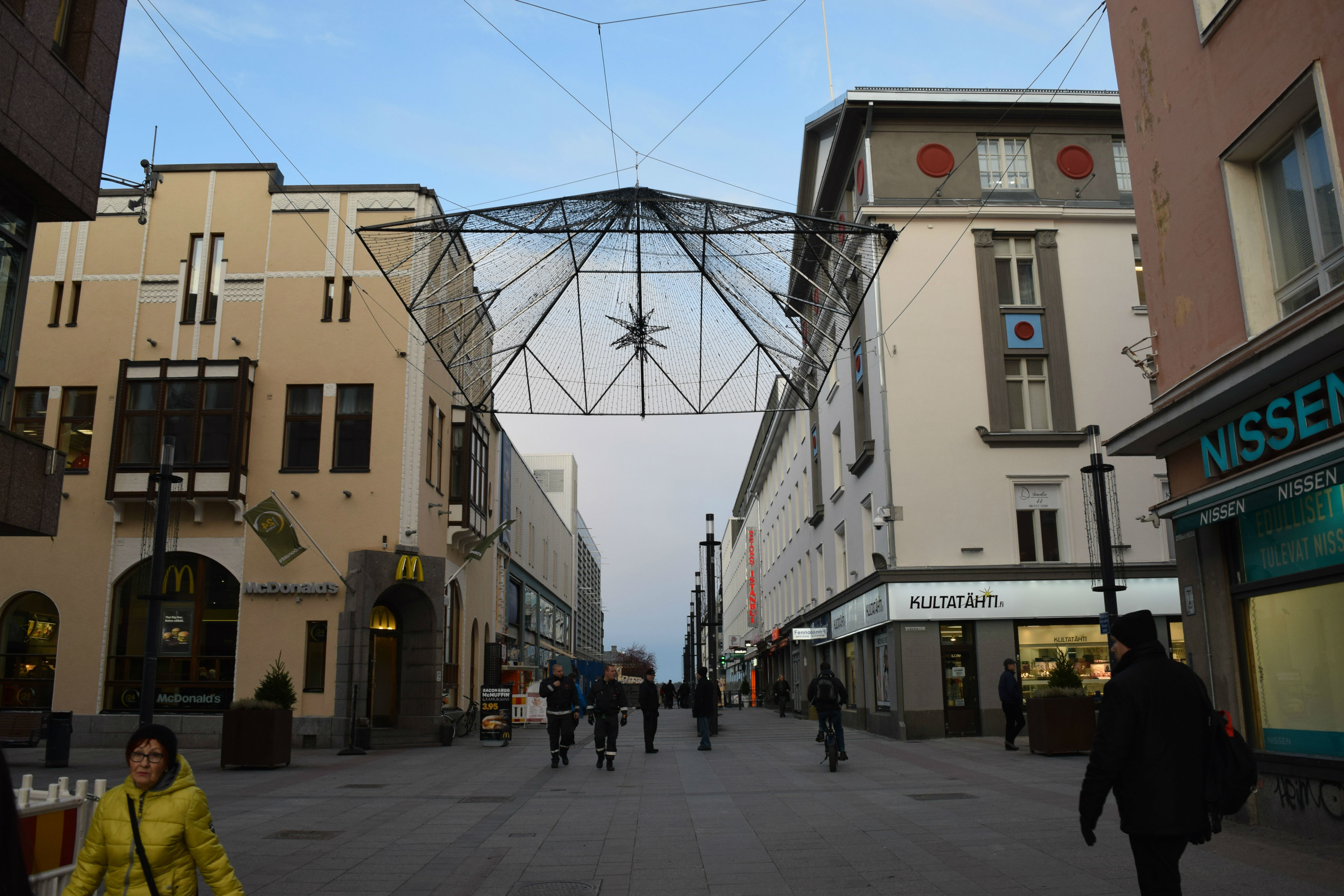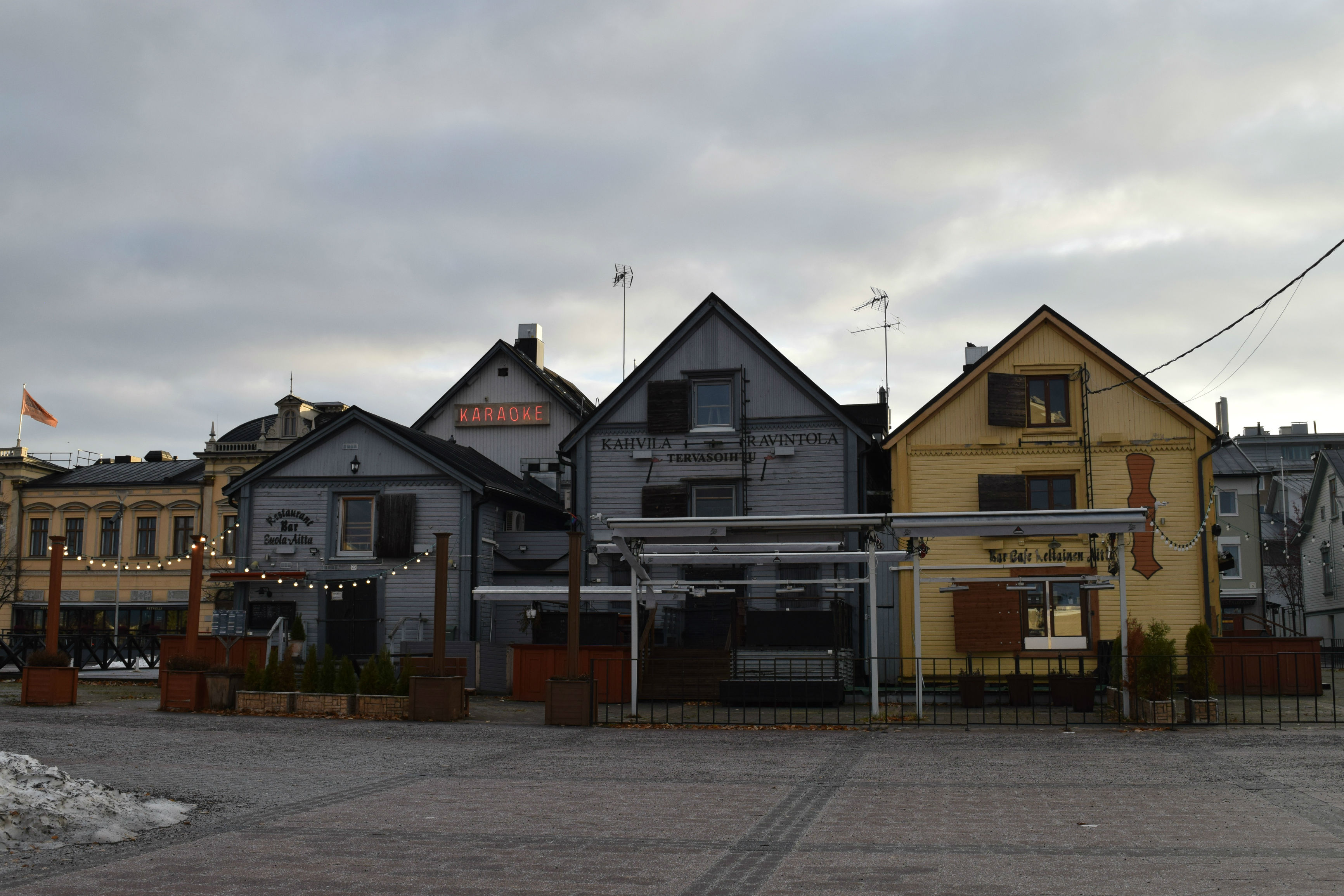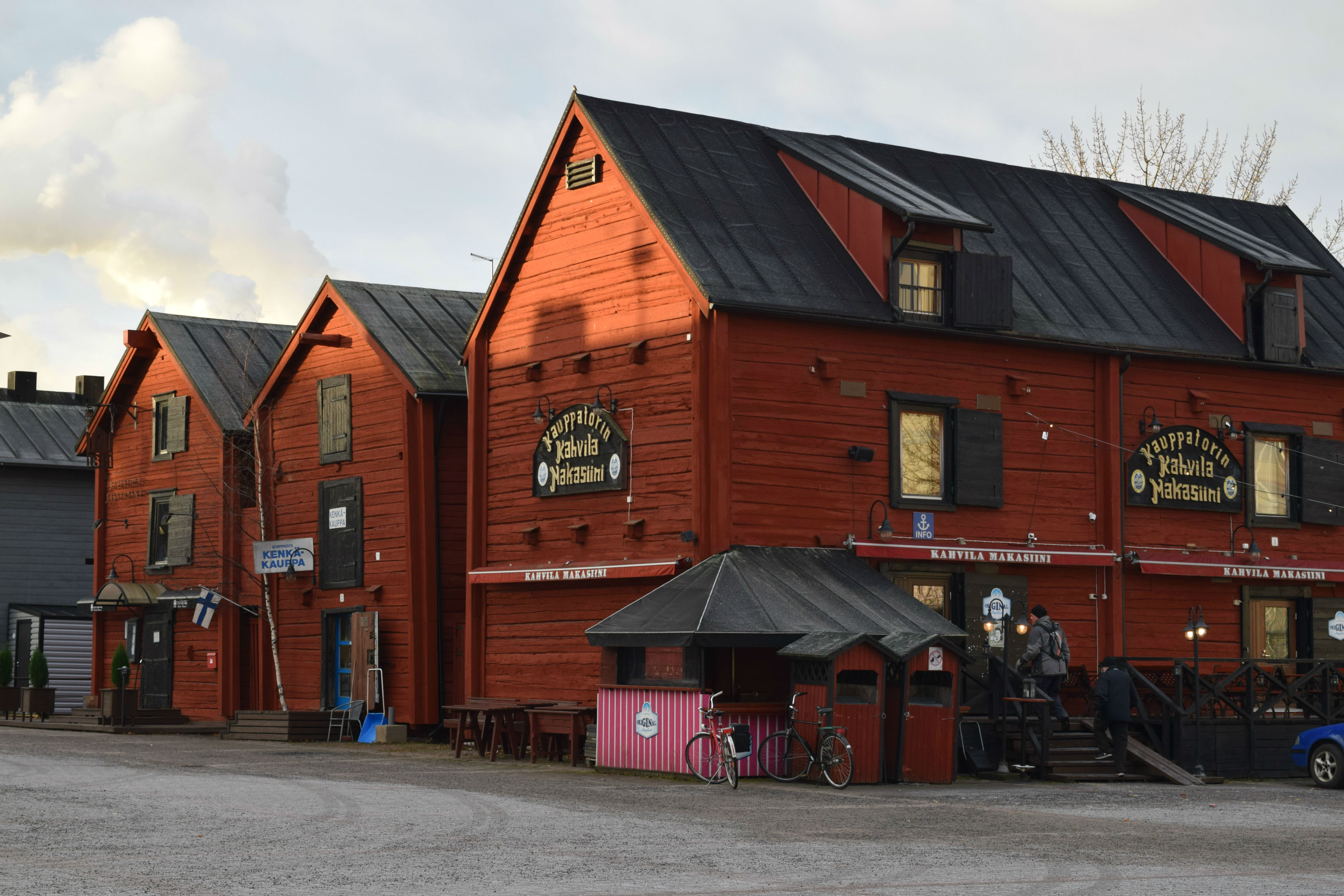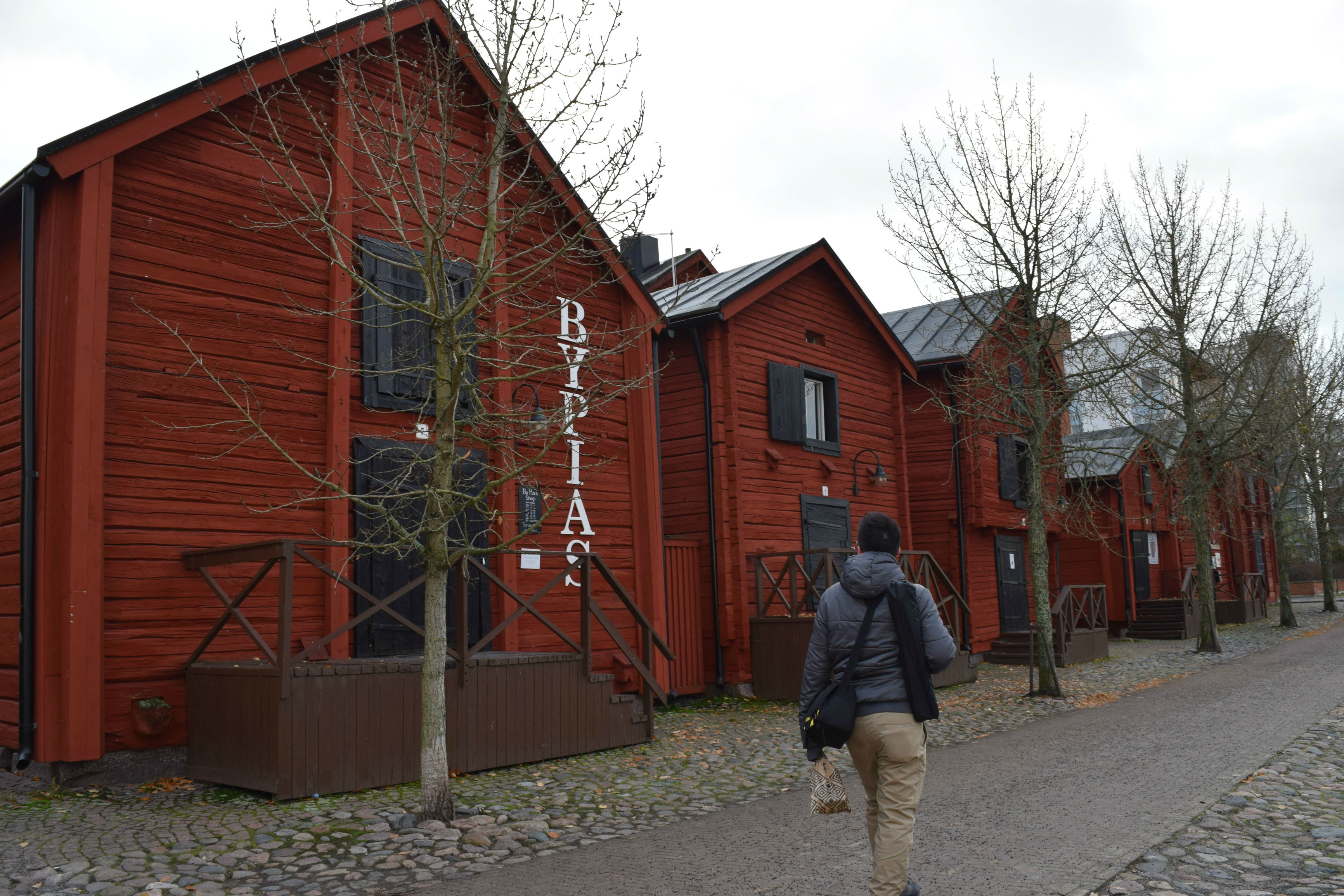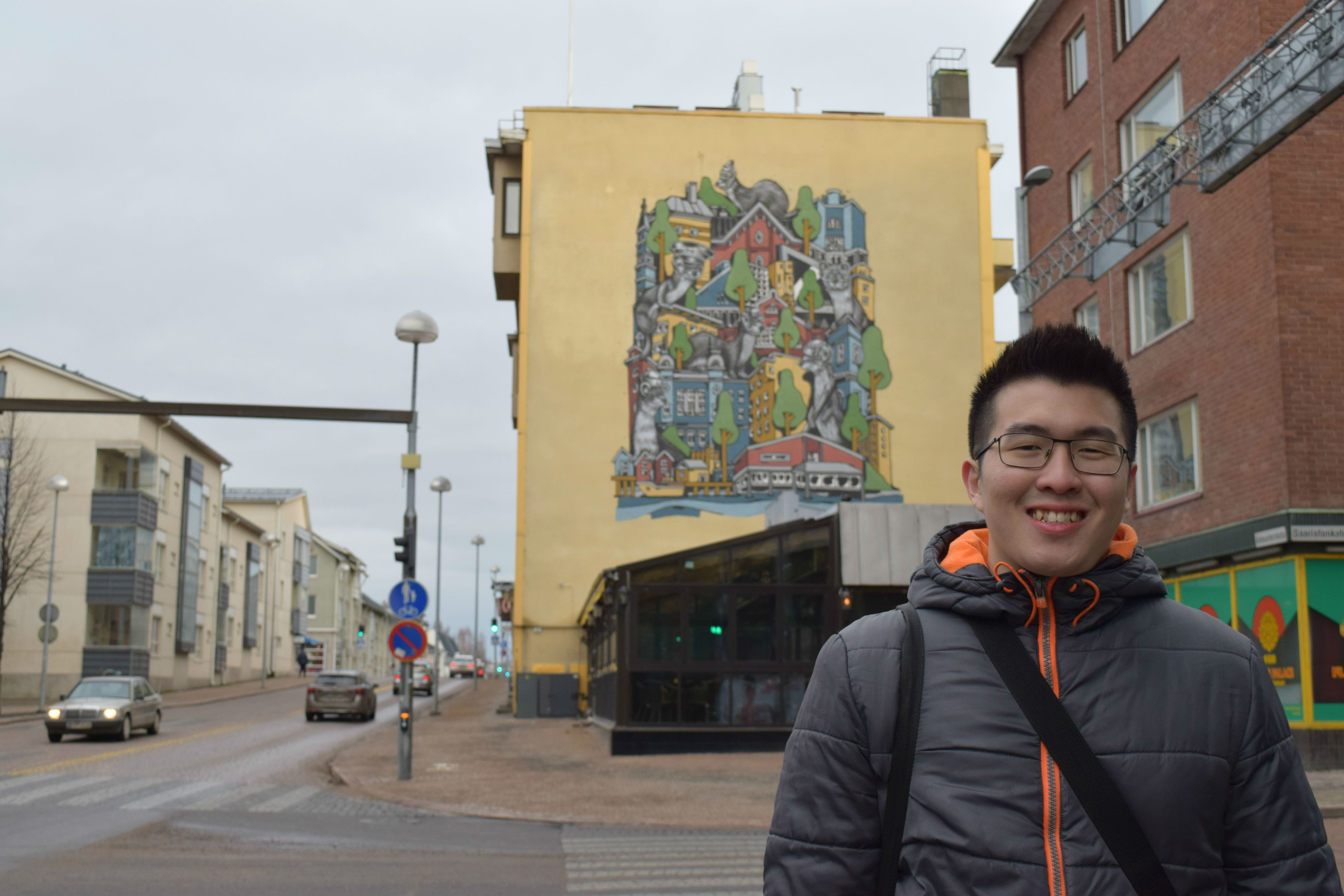 In Oulu, you may start by walking along Kauppurienkatu street; an avenue that consisted of both boutiques and cafe places, among others. This lane down the road will give you a glimpse of the Toripolliisi statue, situated next to Oulu's Market Hall.
Further down from Oulu's Market Hall, you shall see some row of colourful houses along Oulujoki River. Remembering the calm walk along the tranquil waters, I'd wished that I could stay longer.
Valkea Shopping Centre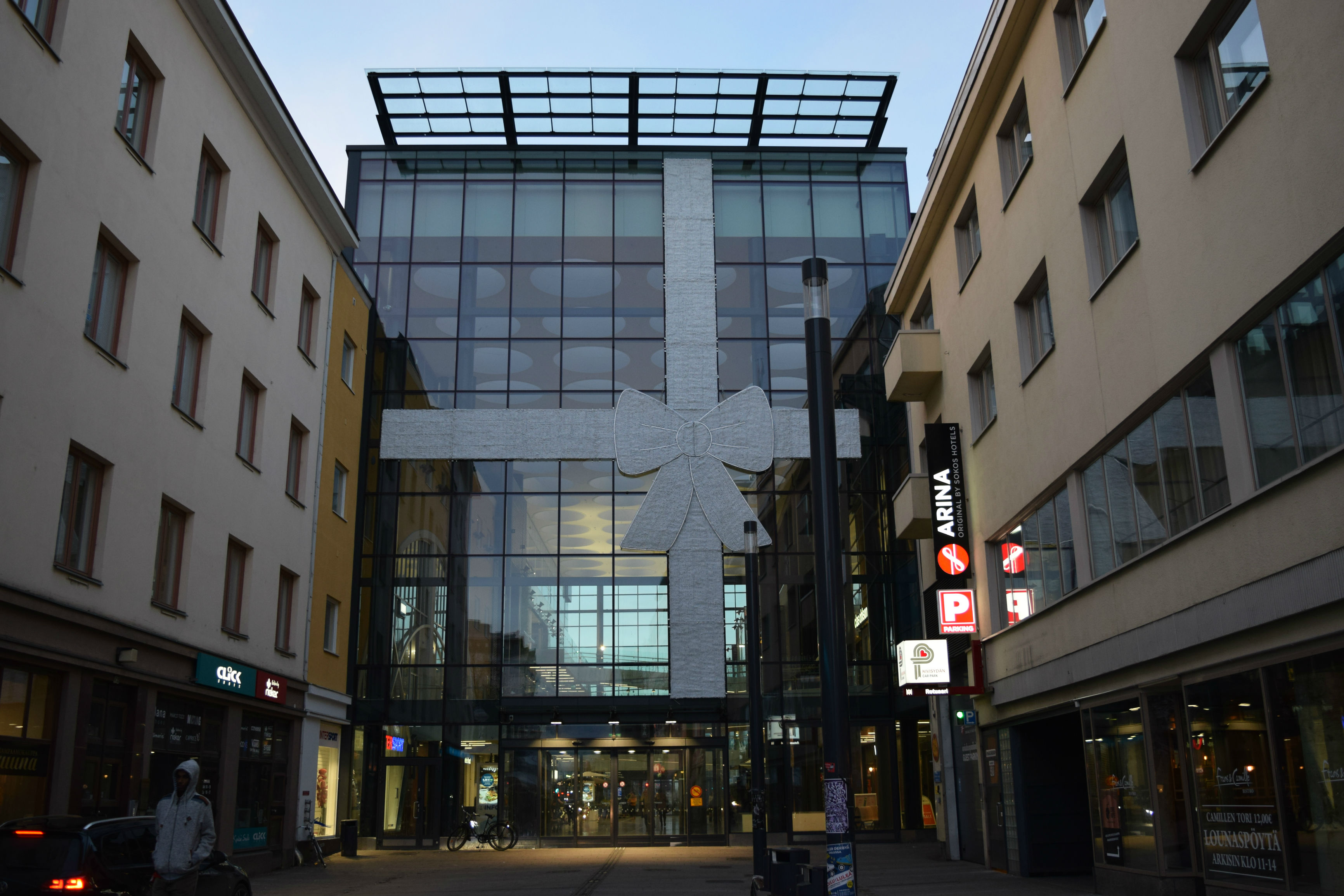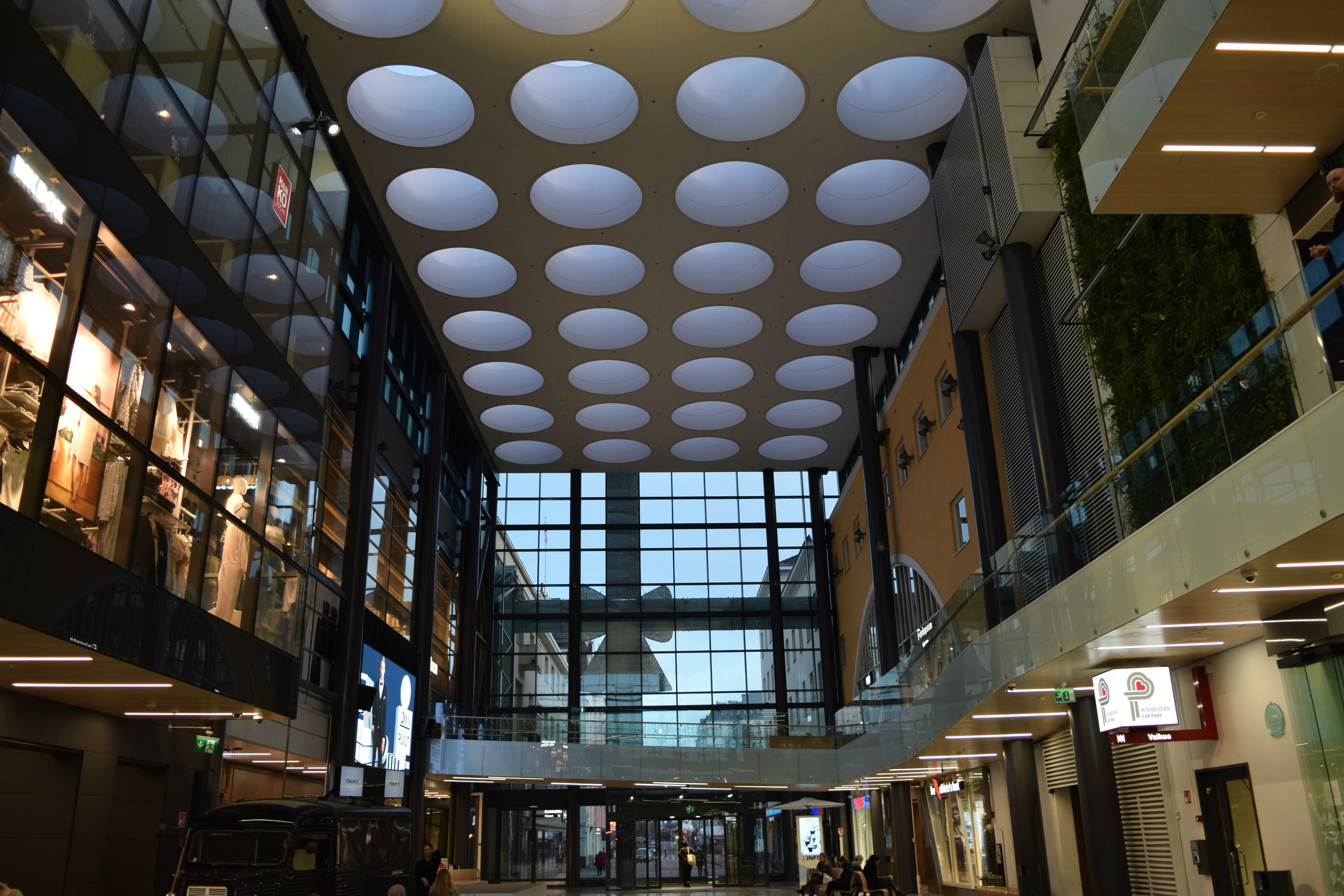 A building this obvious is a shopping centre along Kauppurienkatu street where you could drop-by to see if you can grab anything!
p.s.: Good if you need a toilet break!
Toripolliisi & Oulu Market Hall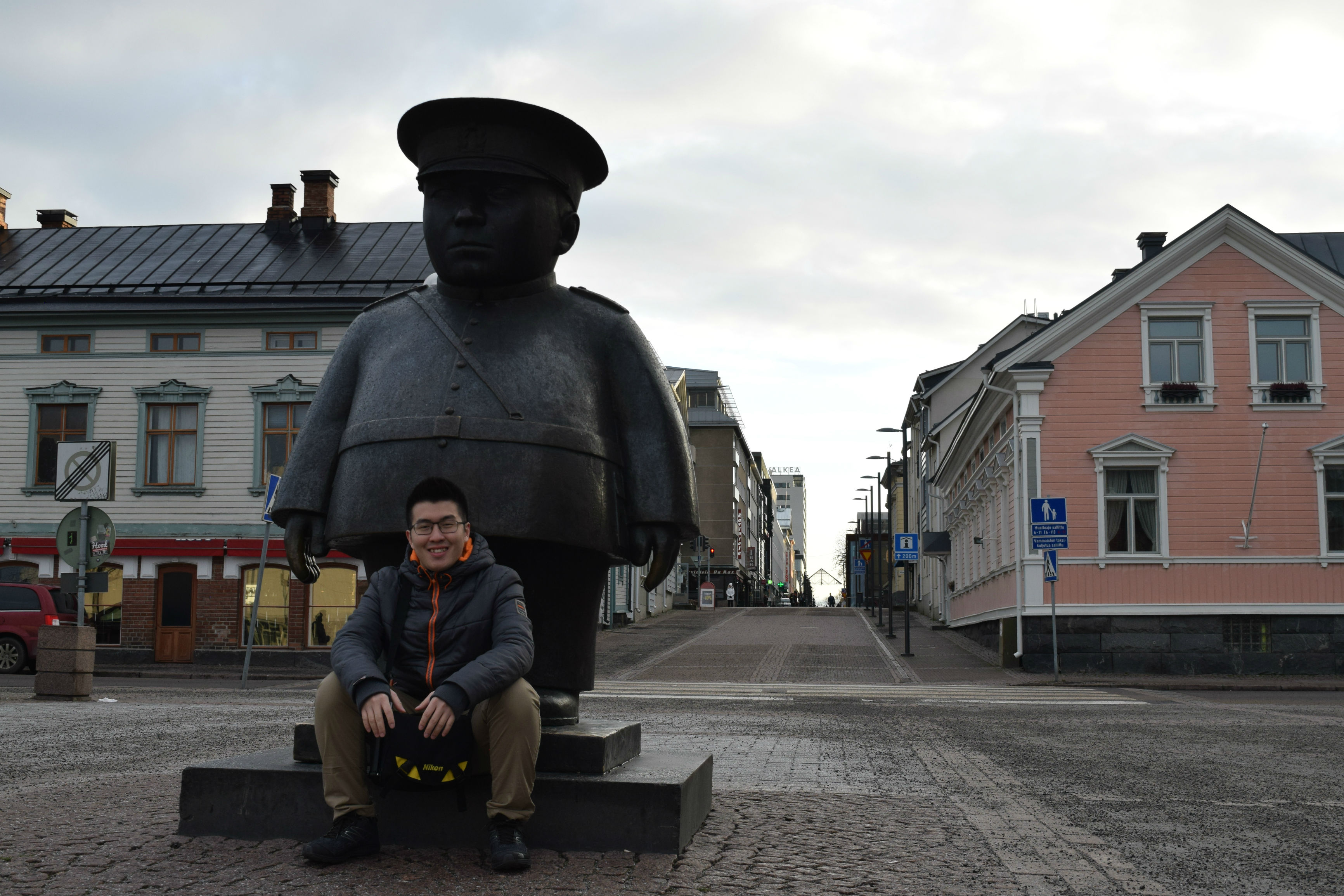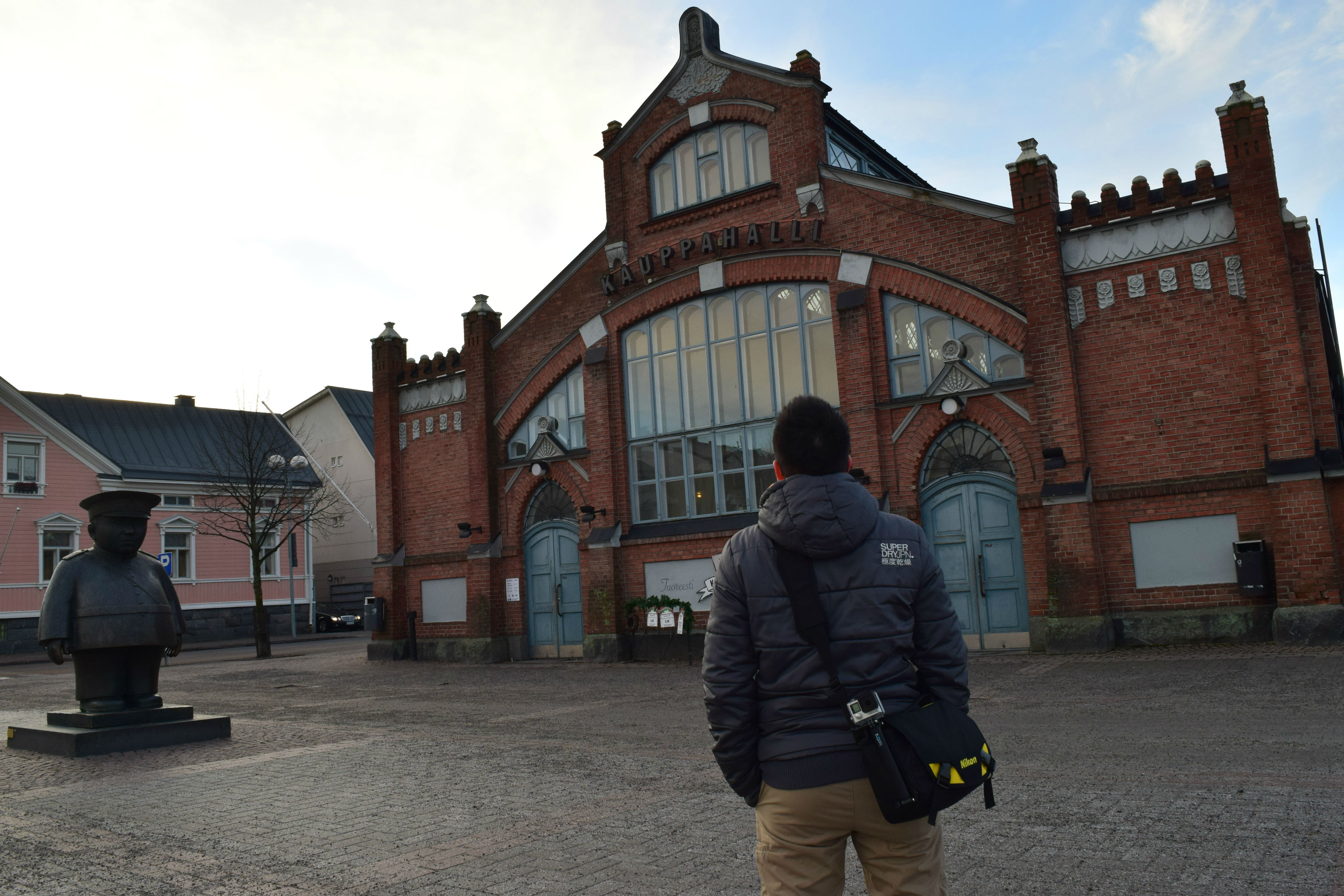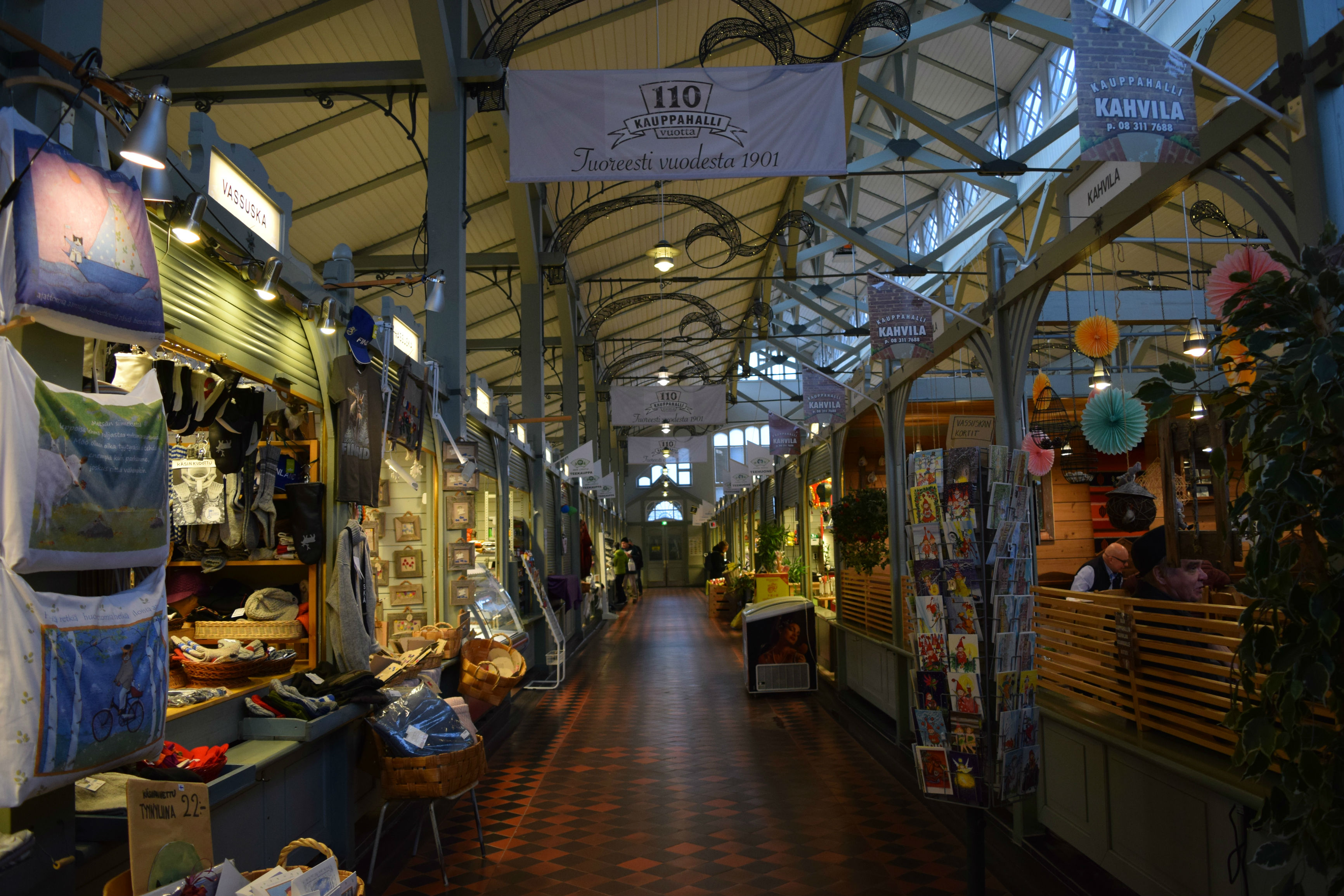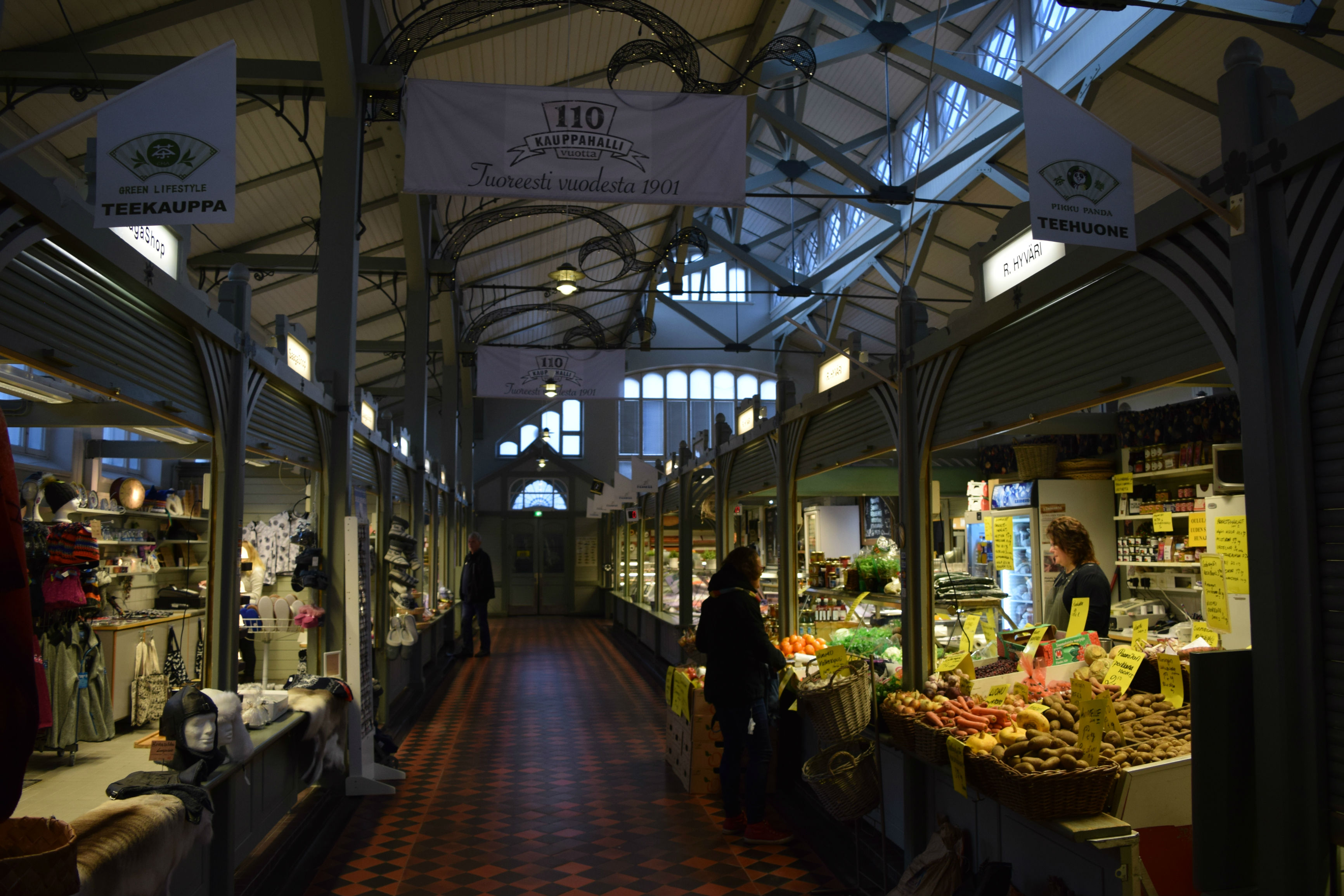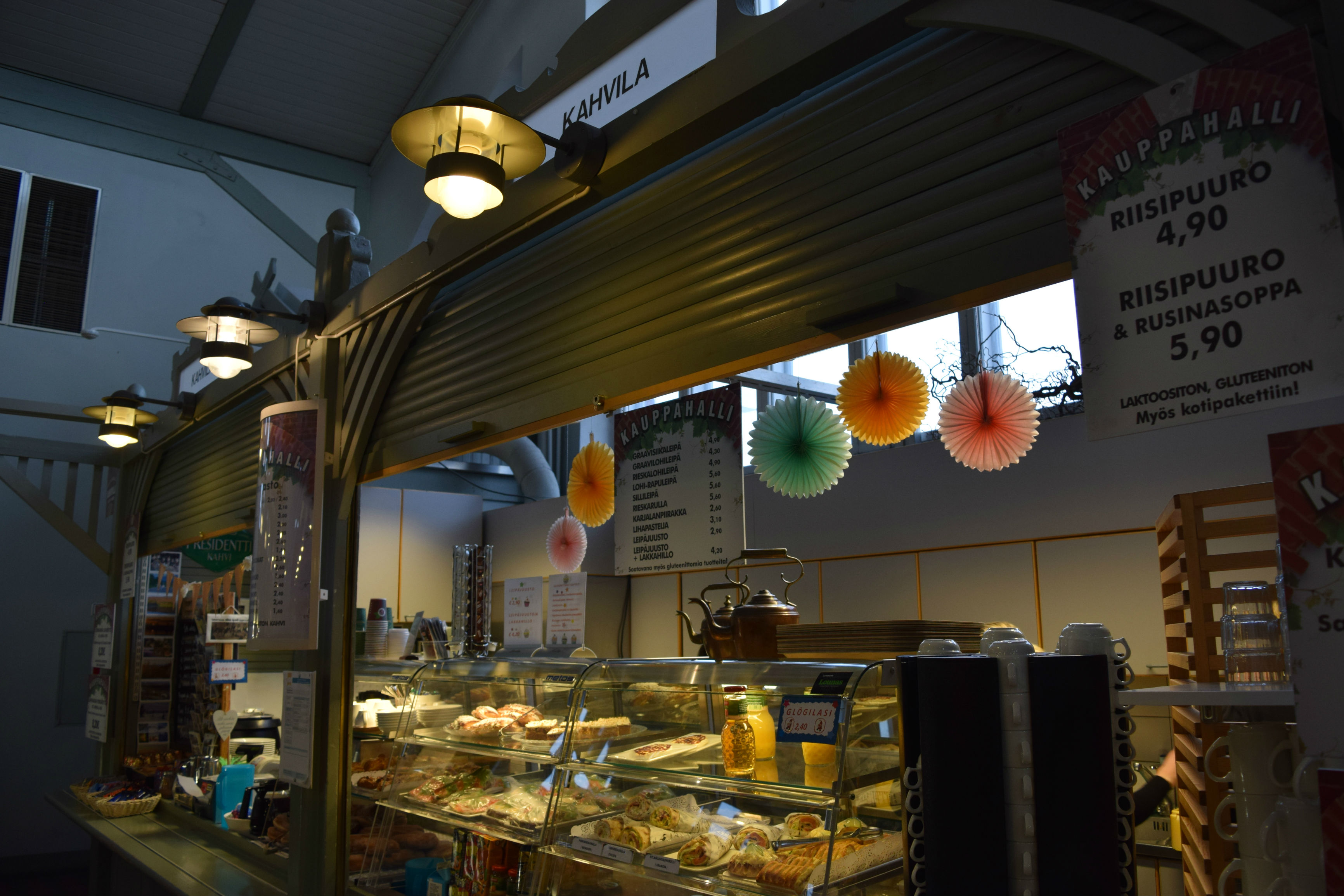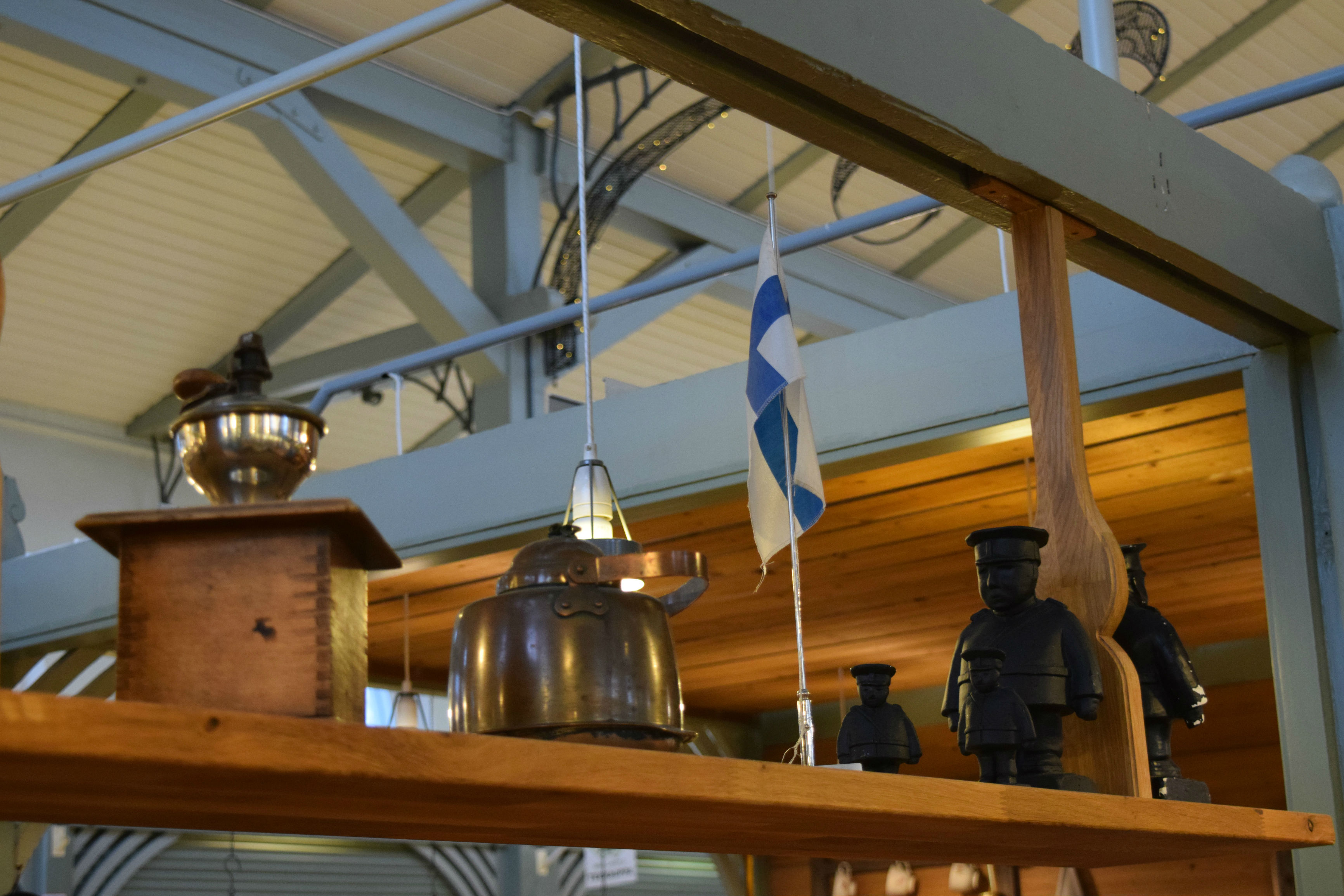 Toripolliisi is a bronze policeman sculpture that has always been Oulu's iconic statue, that once patrolled the market place. This reminds me of a little town of Karlovy Vary in the Czech Republic that has something almost similar to this.
Next to the policeman sculpture is the Oulu's Market Place where you could find several souvenir and food stores inside. Souvenirs inside the Market Hall ain't cheap but still a good place to get one.
You may also like to try on the reindeer soup from Kahvila's store, for a taste and experience! You may refer below on food section to see how it looks like!
Oulu's City Hall & Cathedral
Some places worth visiting while making your way to Oulu's Castle. Thus, drop by at Oulu's City Hall and Cathedral if you may.
Oulu was both cloudy and sunny but best bet that it didn't rain. Hoo-ray!
Oulu Castle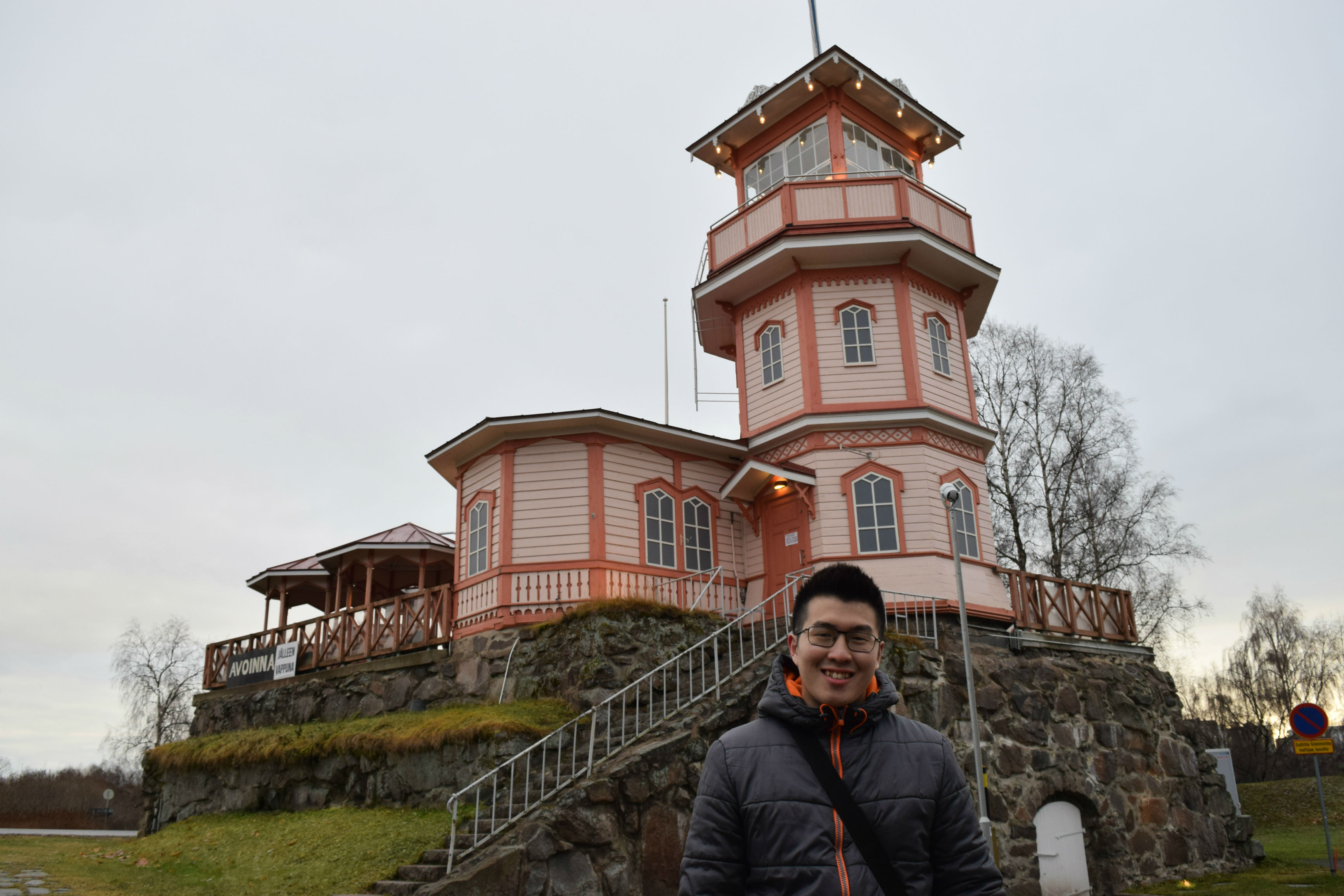 Yes, this is Oulu's castle and it doesn't look like one. Out of curiousity, I took my time walking my way here to see how it looks like by my own eyes.
This castle was built in year 1590 and mostly made of wood and earth walls. Further down brings you a quiet walk along Oulujoki River.
---
FOOD AND DRINKS YOU'D LIKE TO TRY
Kahvila @ Oulu Market Hall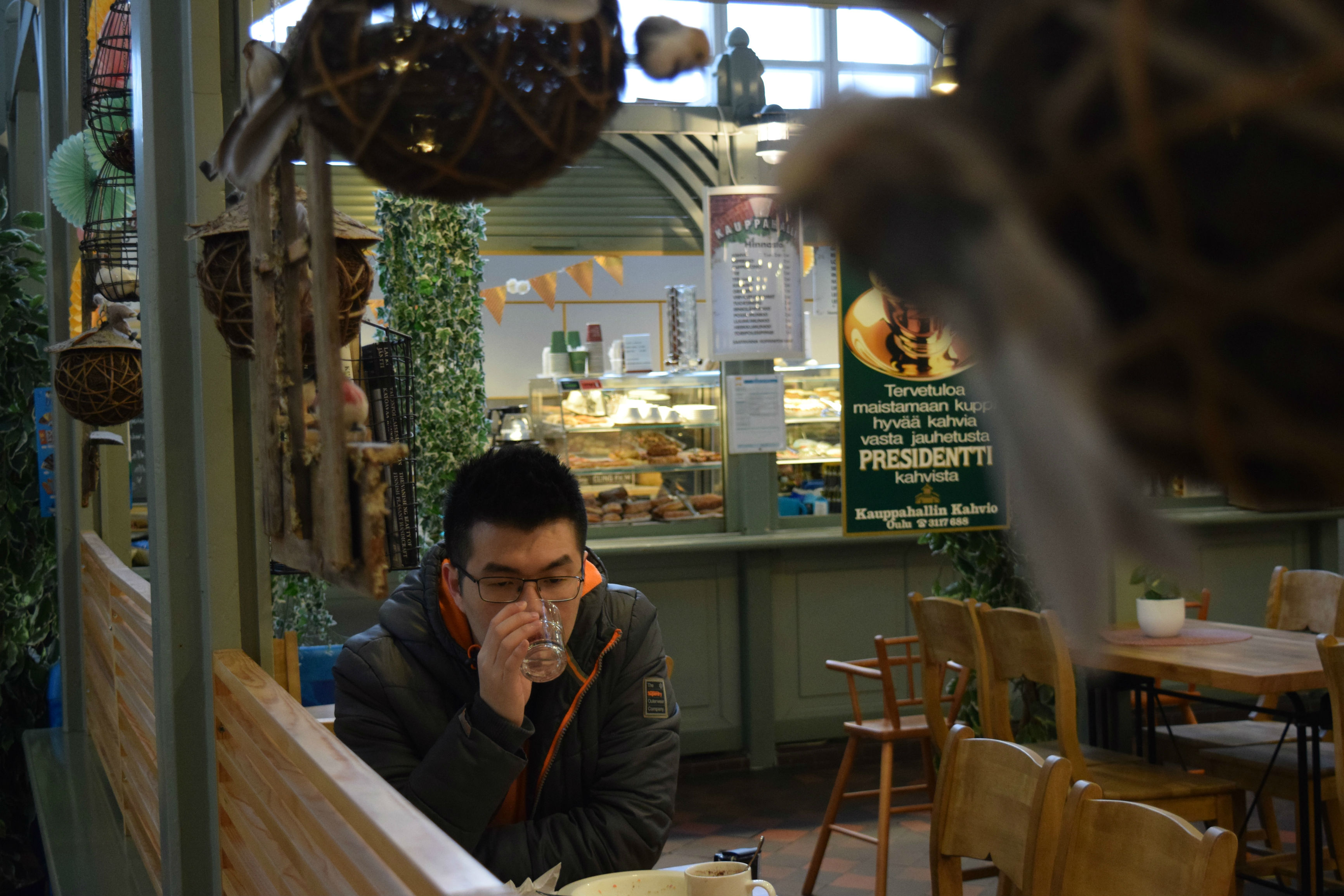 WHAT'S ON THE TRAY?
1. Smoked reindeer soup (including bread and water): EUR8.20; and
2. Kaakao (Hot chocolate): EUR2.60.
MY FIRST TASTE OF REINDEER IN FINLAND!
Knowingly that it can be cruel as I am going to ride one; I'd eat them first! By the way, the taste was acceptable at least for me, but I believe not everyone could. It had a very different and long-finishing taste that stays in your mouth.
Other than that, the kaakao (hot chocolate) was good.
---
RECOMMENDED MEANS OF TRANSPORTATION
By Foot
There is nothing better than moving around by foot in Oulu!
---
TYPICAL COSTS AND MONEY SAVING TIPS
Food & Drinks
Typical restaurant: An average meal could cost about EUR10 – EUR20; and
Good restaurant: Could start as high as EUR20 – EUR30 for an average meal.
Otherwise, you may find cheaper eats at Oulu Market Hall!
Transportation
VR Train from Rovaniemi to Oulu: There are return VR trains available from Rovaniemi to Oulu; while mine costs about EUR28 per person for a return journey. However, the VR train fares would vary depending on the date of travel and how early you buy them!
Admission Fares
I have not paid for any admission fares in Oulu.
---
Copyright © | Aspen See
Disclaimer: All the information and prices (as at November 2017) provided on this website are based solely on experience and you agree that you use such information entirely at your own discretion and will.