Saariselkä is another village located in northern Finland, about 30 minutes away from Ivalo (at least by car); also the easiest mode of transportation, where you could hire one from Ivalo's airport! Trust me, you'll enjoy the slippery ride just like how I enjoyed mine in my sporty Mercedes!
Saariselkä itself is small and quiet during winter seasons but beautiful when it is covered with snow. You may find a gas station and many hotels available in Saariselkä while about 10 minutes away by car, you will find the Kakslauttanen Arctic Resort!
Kakslauttanen Arctic Resort is known to be the world's most enchanting arctic resort to lay under the magical starry skies and the northern lights! What are you waiting for when you have got the chance to do this lifetime experience!
---
KAKSLAUTTANEN ARCTIC RESORT !!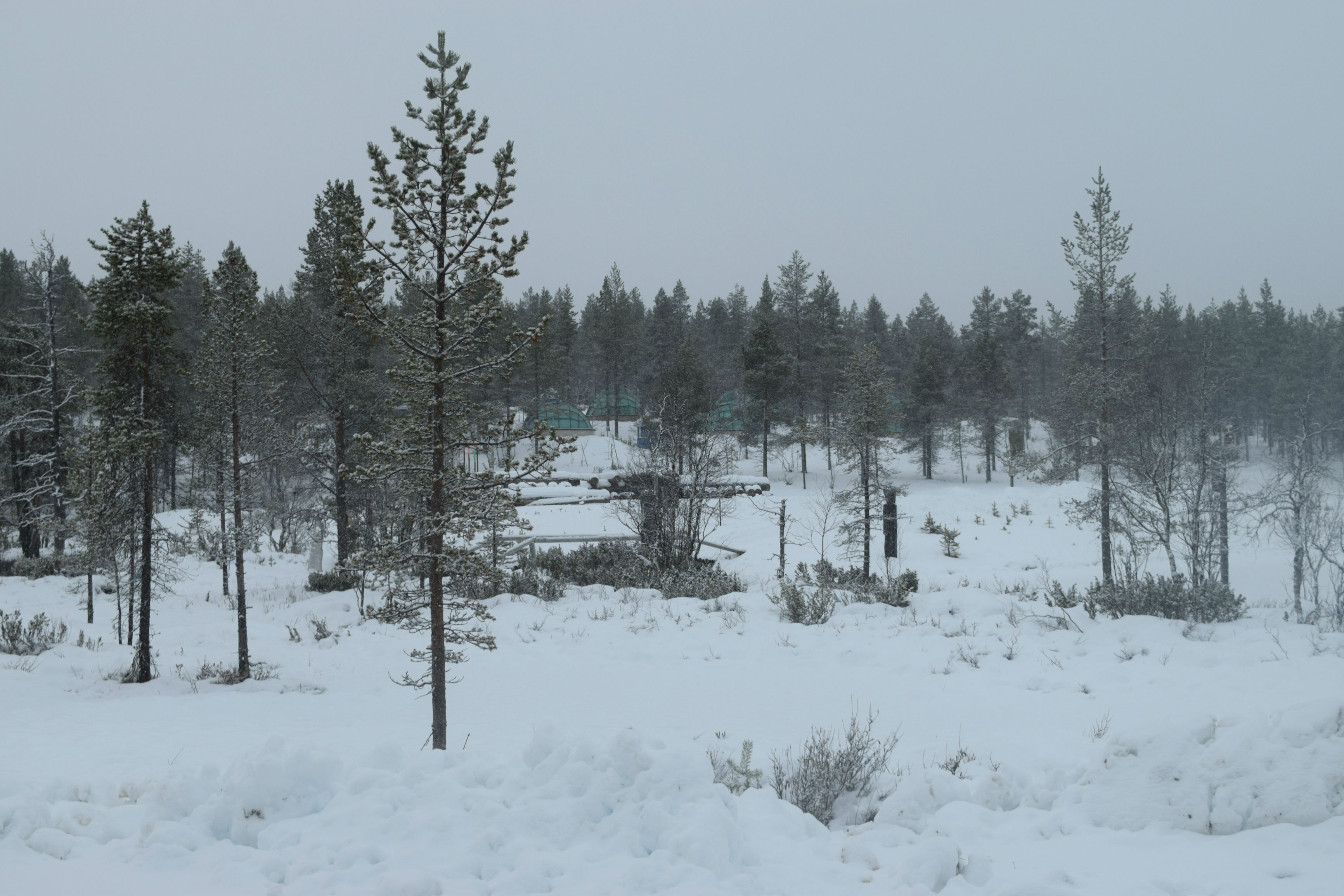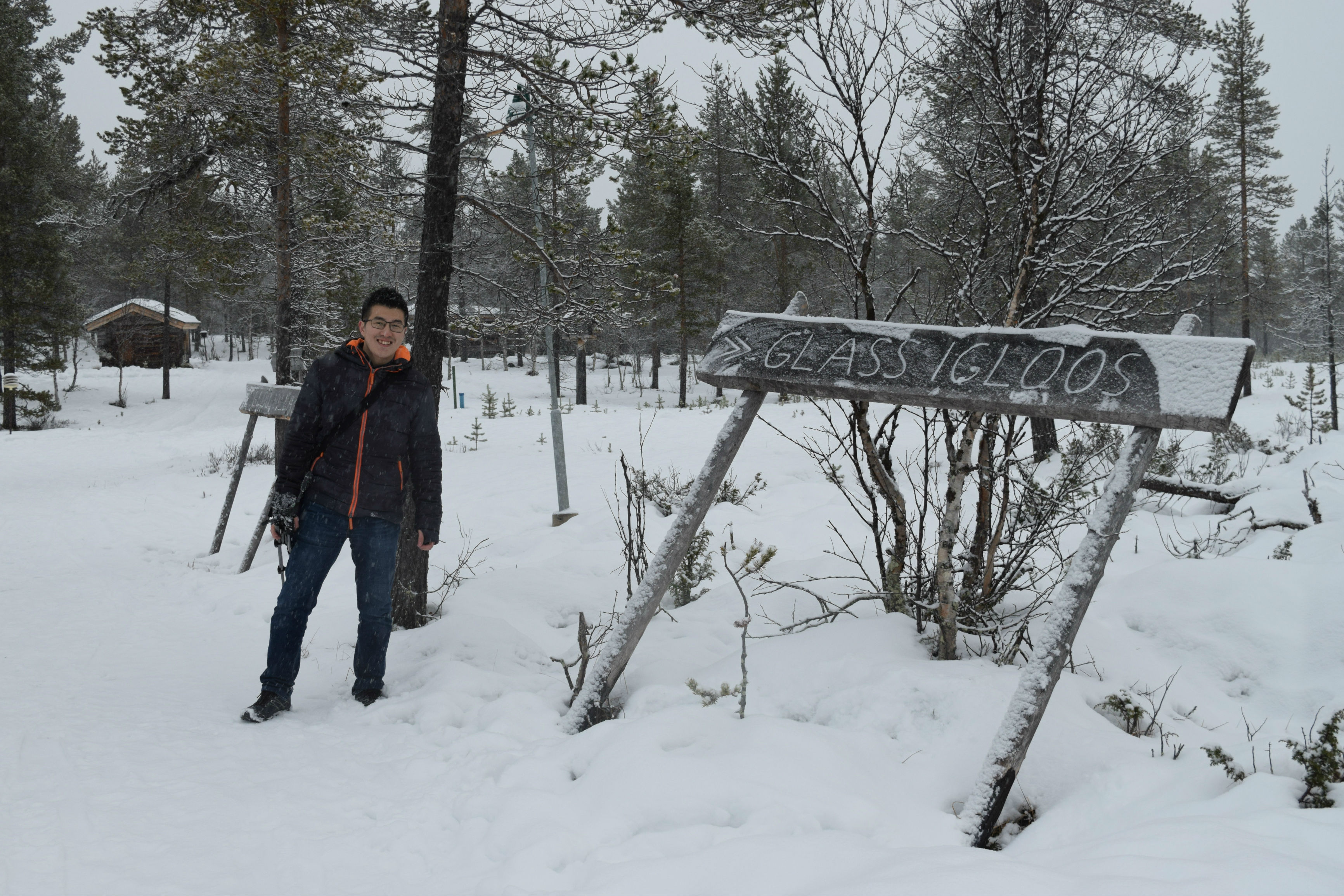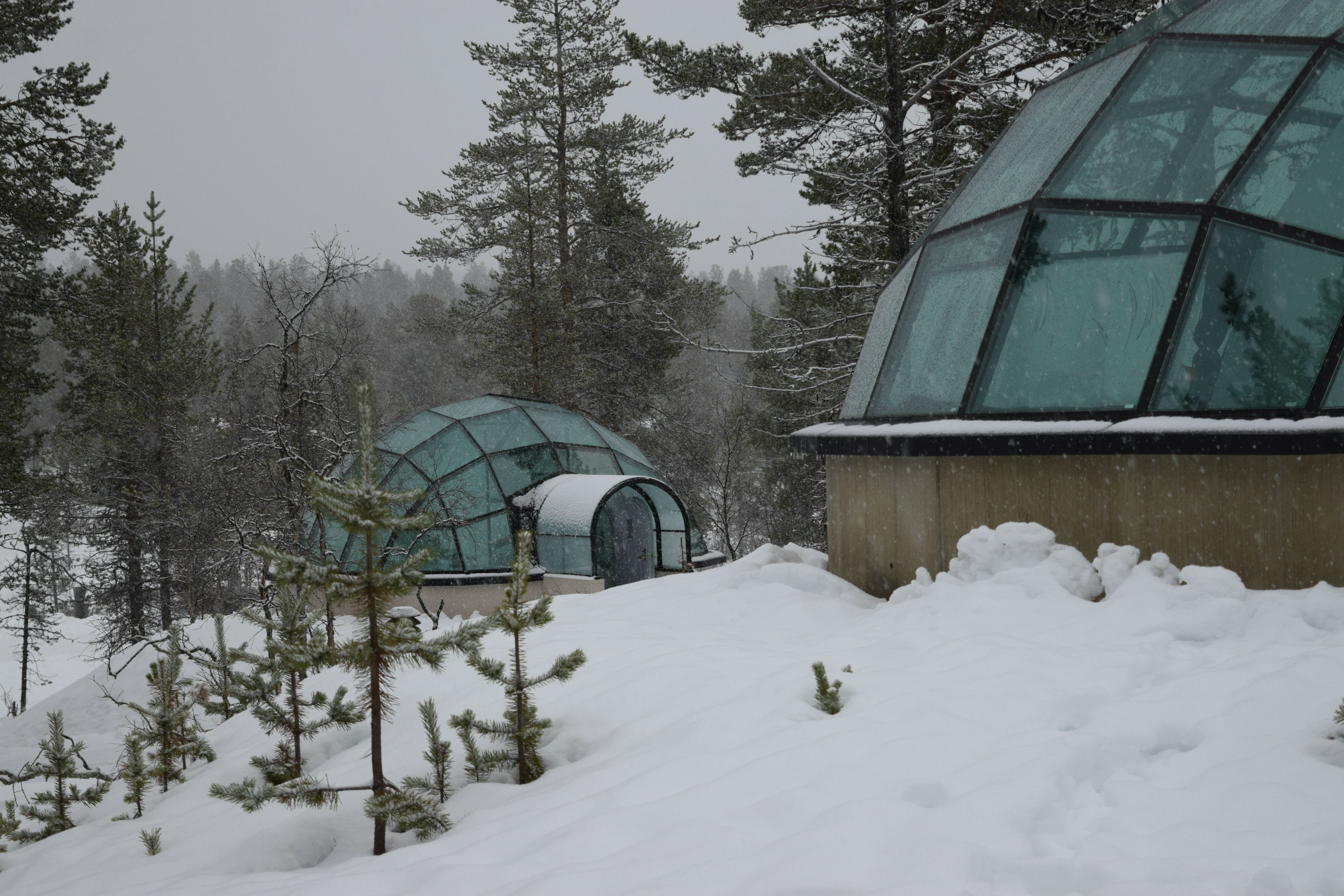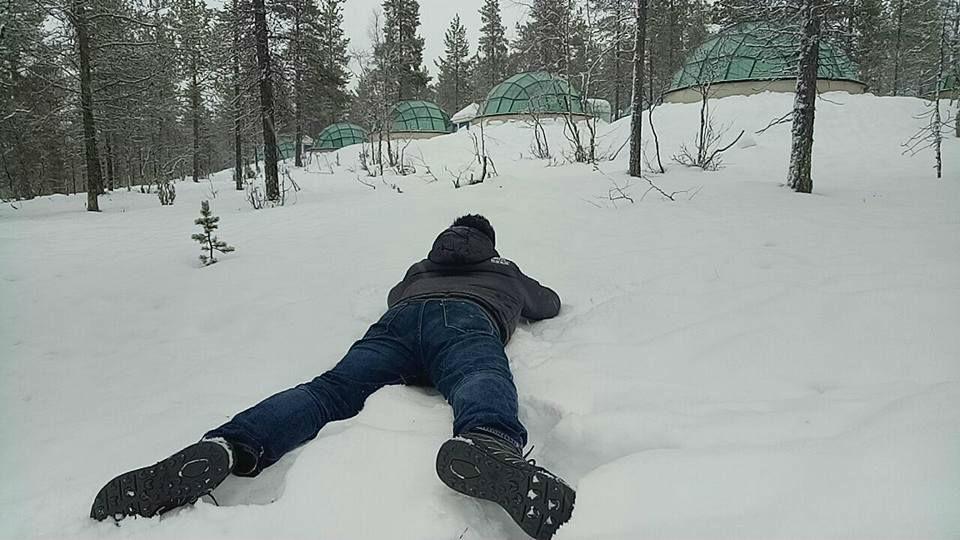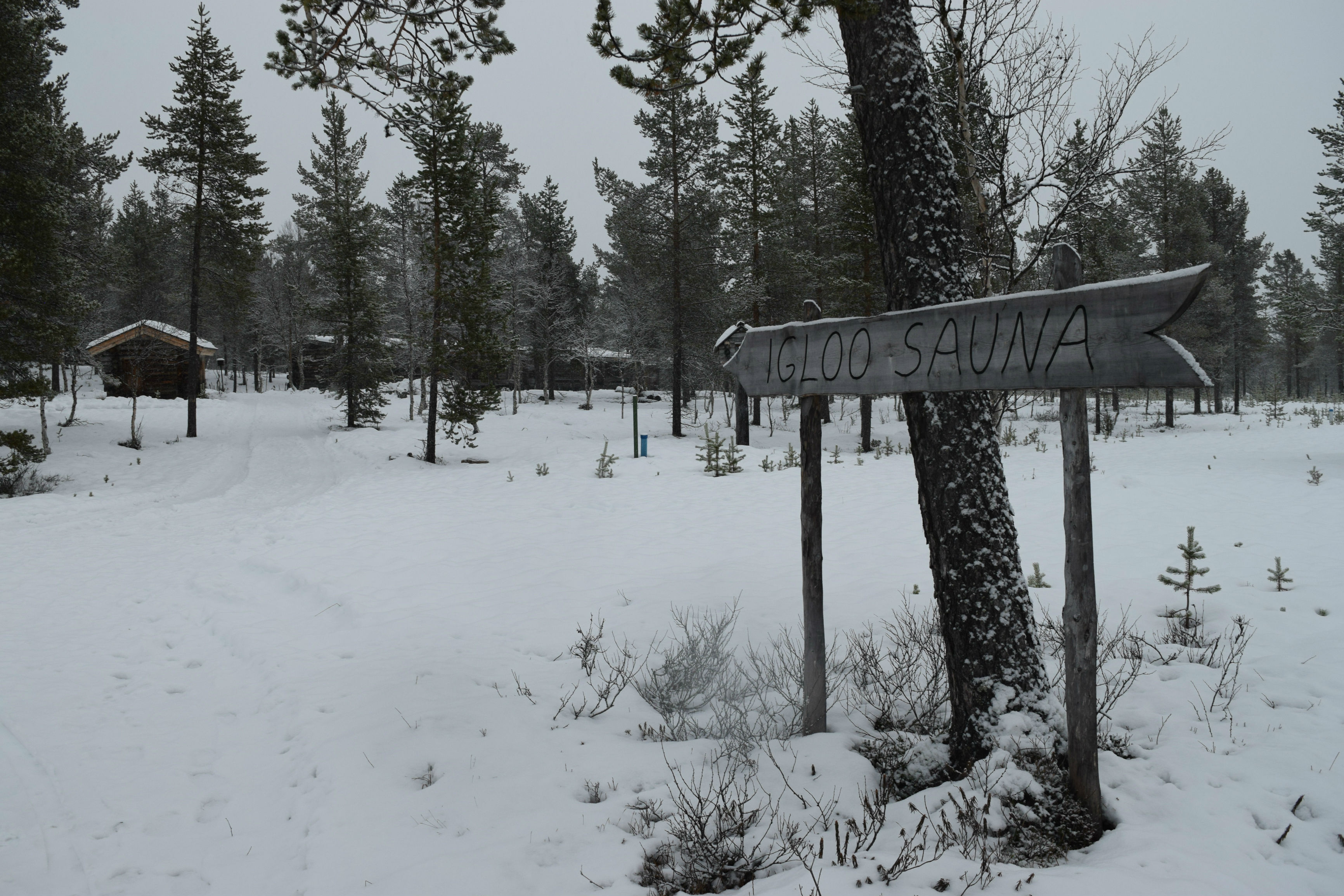 L O V E T H E C H I L L S !
Upon reaching the Kakslauttanen Arctic Resort, you should find your way to the Glass Igloo located within the forest area. If you are curious of what this place has been raving on the internet, you should spend a couple of hours in Kakslauttanen just to satisfy your curiosity!
You are advised to make your reservations way in advanced if you plan to stay in the Glass Igloo (normally available during August – April) and they can really really really be that expensive! Trust me, one night could costs up to EUR650!! HOLY….!
If you are wondering how the inside of its Glass Igloo looks like, here you go with some images below!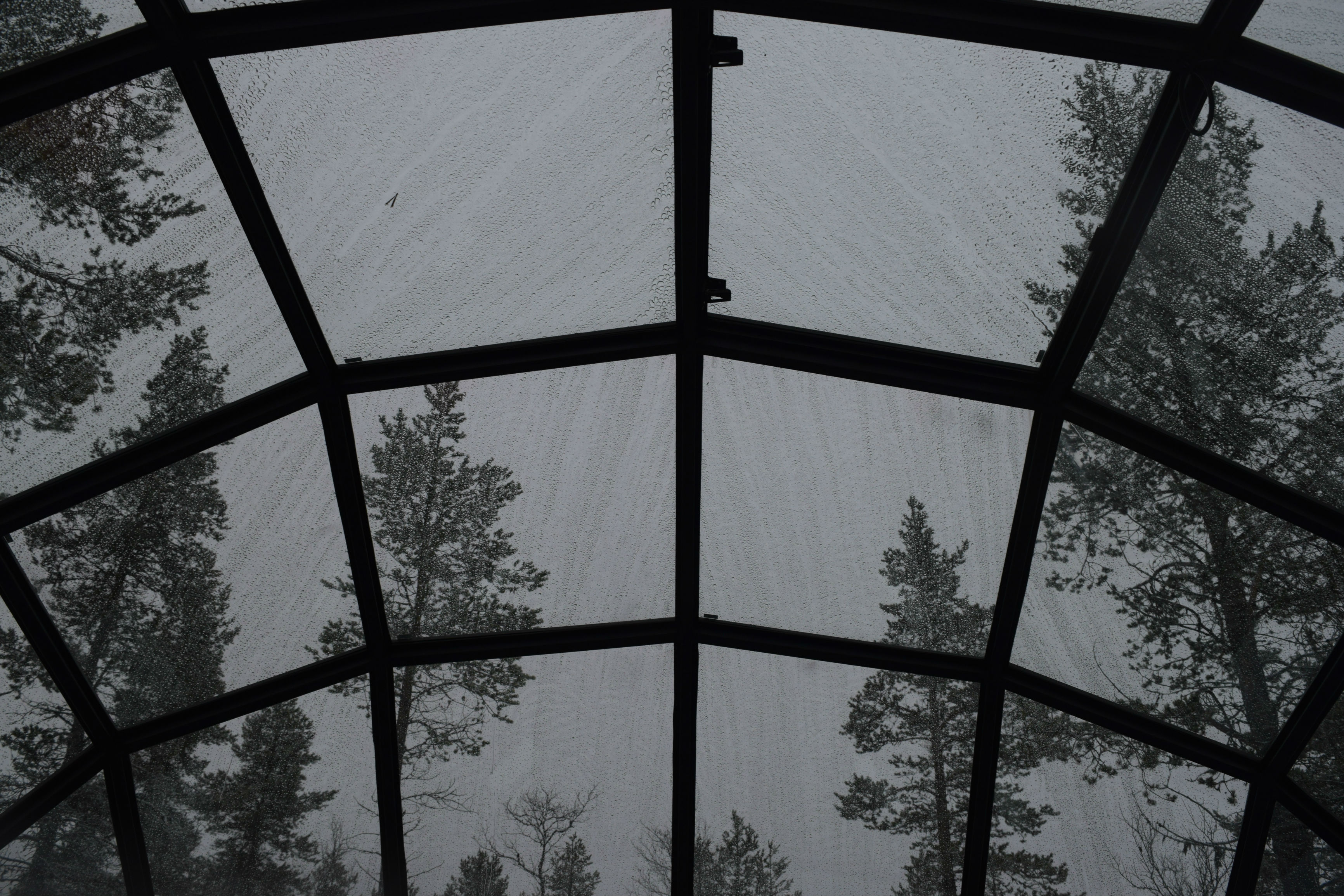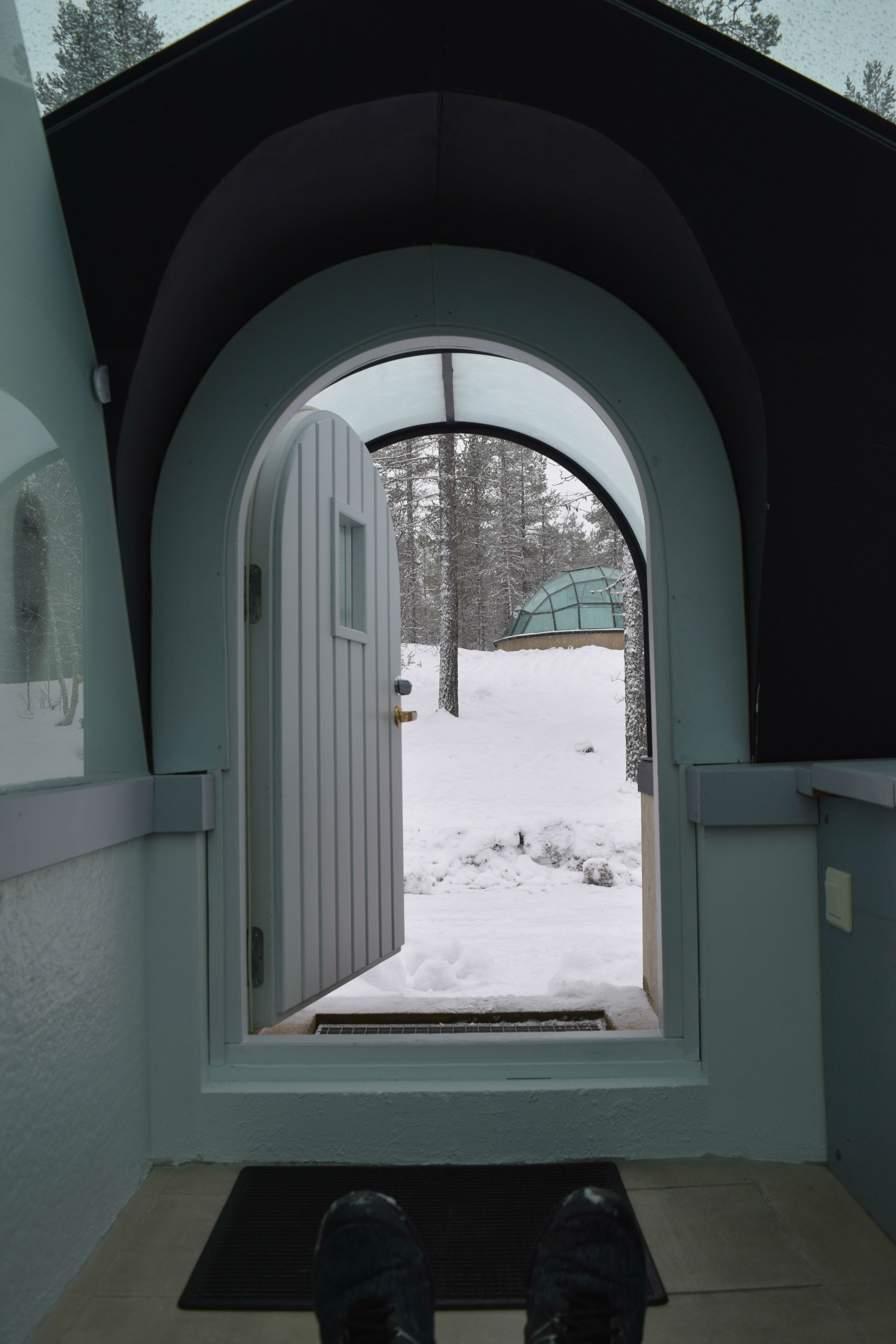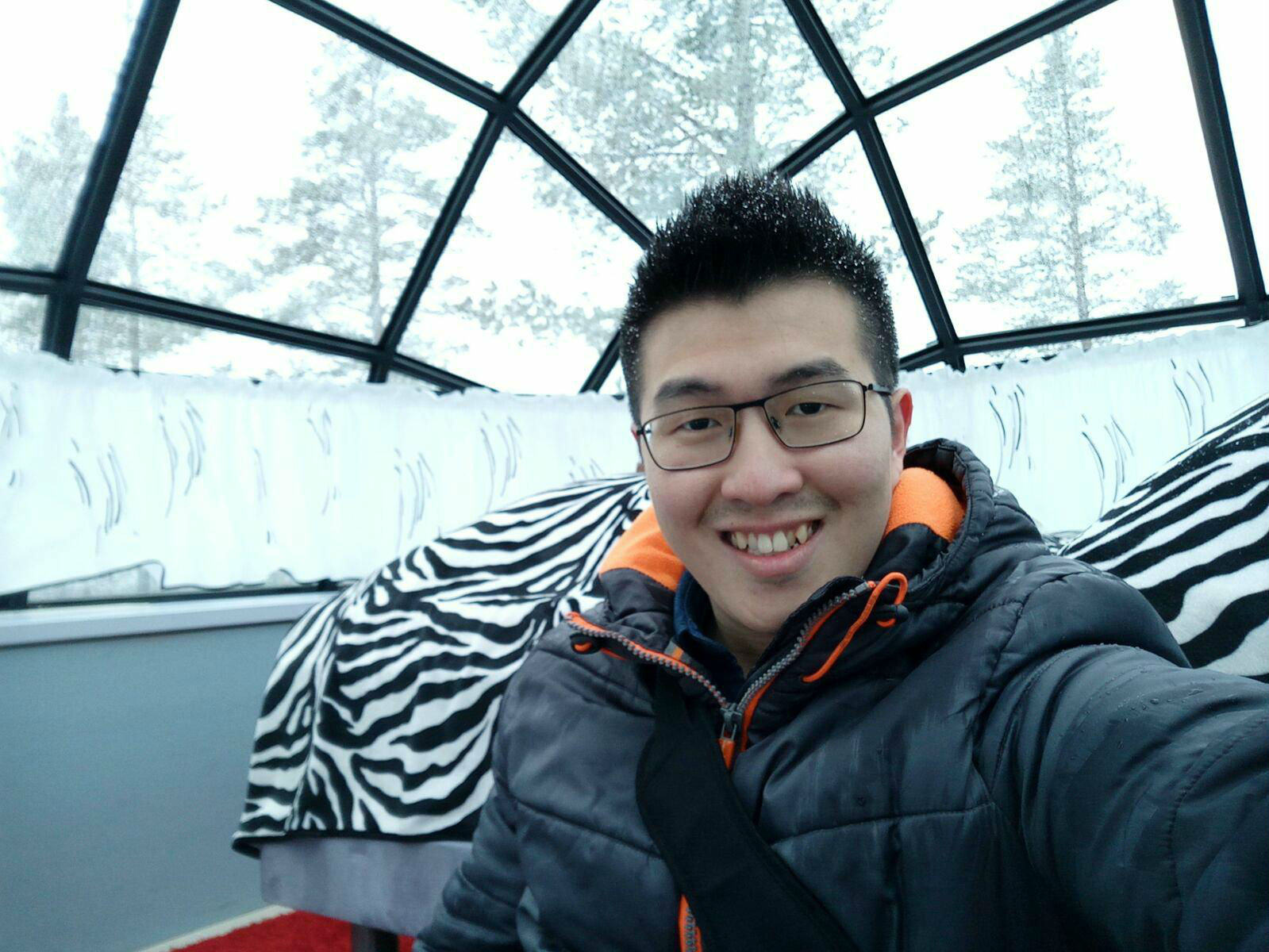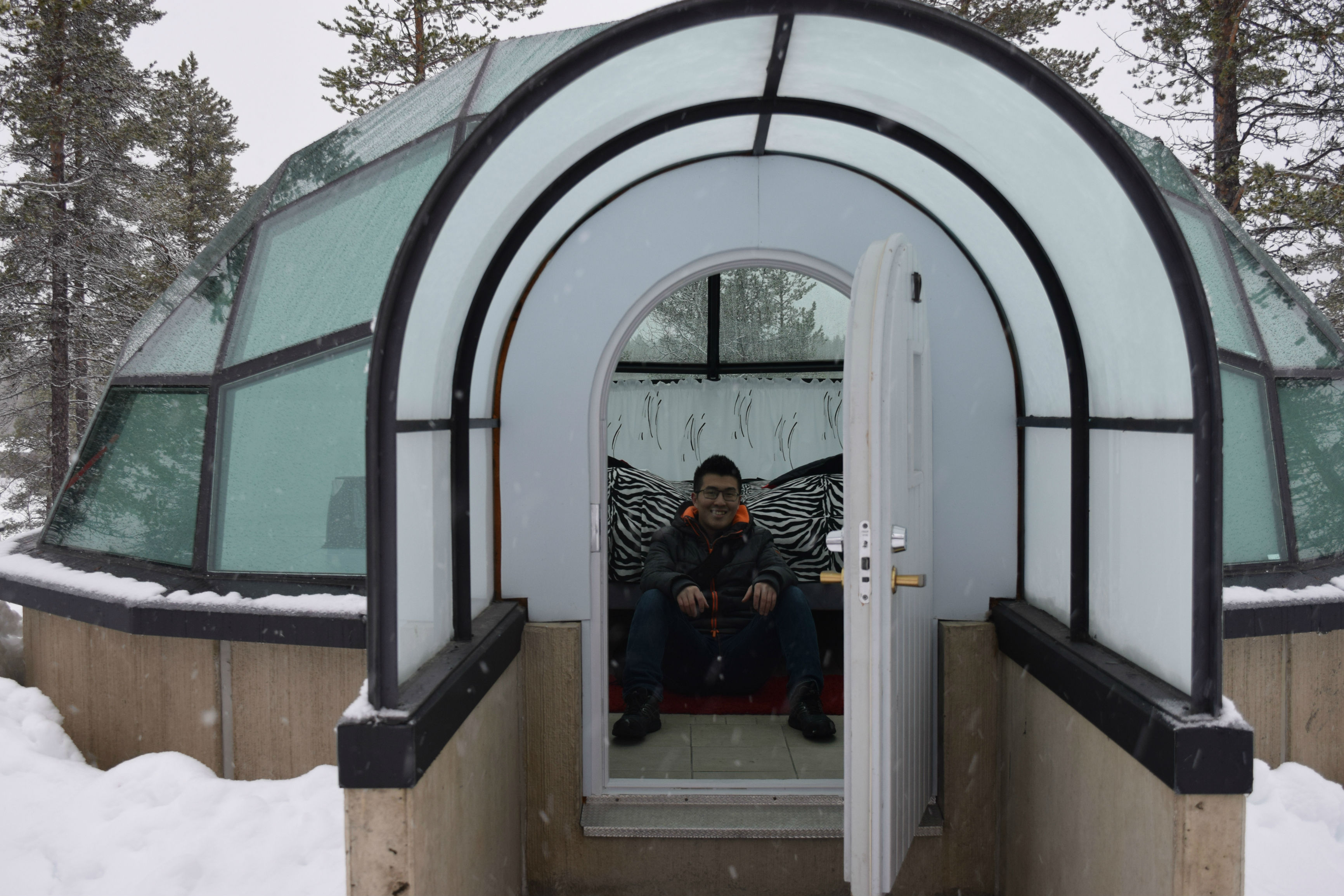 I find that the Glass Igloo is relatively small in space and it gives you a lack of privacy unless you put down your curtains. Your curtains however, will not be able to cover your windows entirely.
Well, there is nothing else better to see than the starry night and its northern lights only if you have got a clear sky at night!
You may visit Kakslauttanen Arctic Resort – Website for more information.
TOO EXPENSIVE?
If you find that staying in Kakslauttan Arctic Resort is too expensive, you may also consider staying at Lapland Hotels (Riekononlinna) in Saariselkä; in which a twin/double-bedroom with a sauna room costs ranging from EUR115 – EUR200 per night, depending on your date of travel. Here are some pictures below!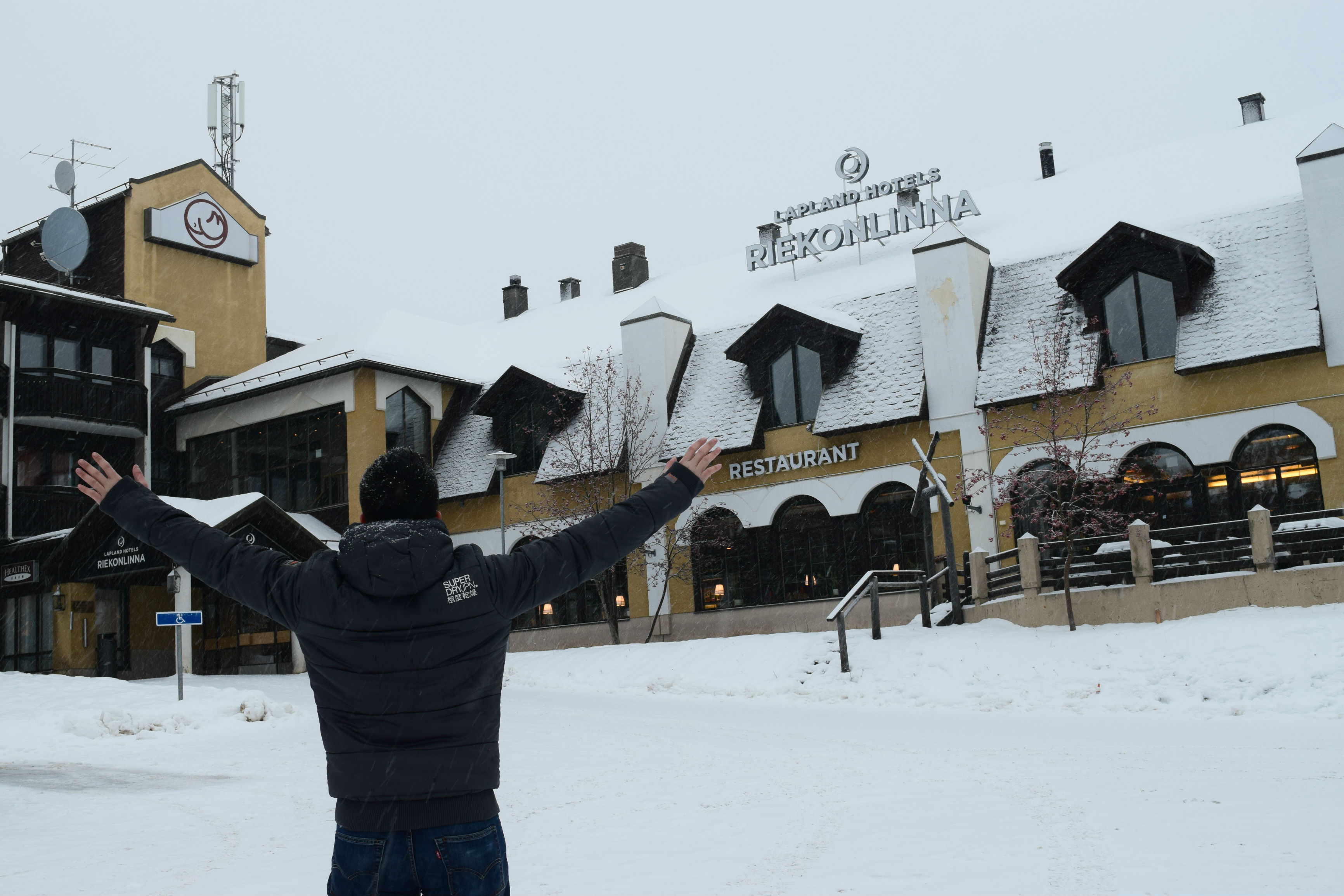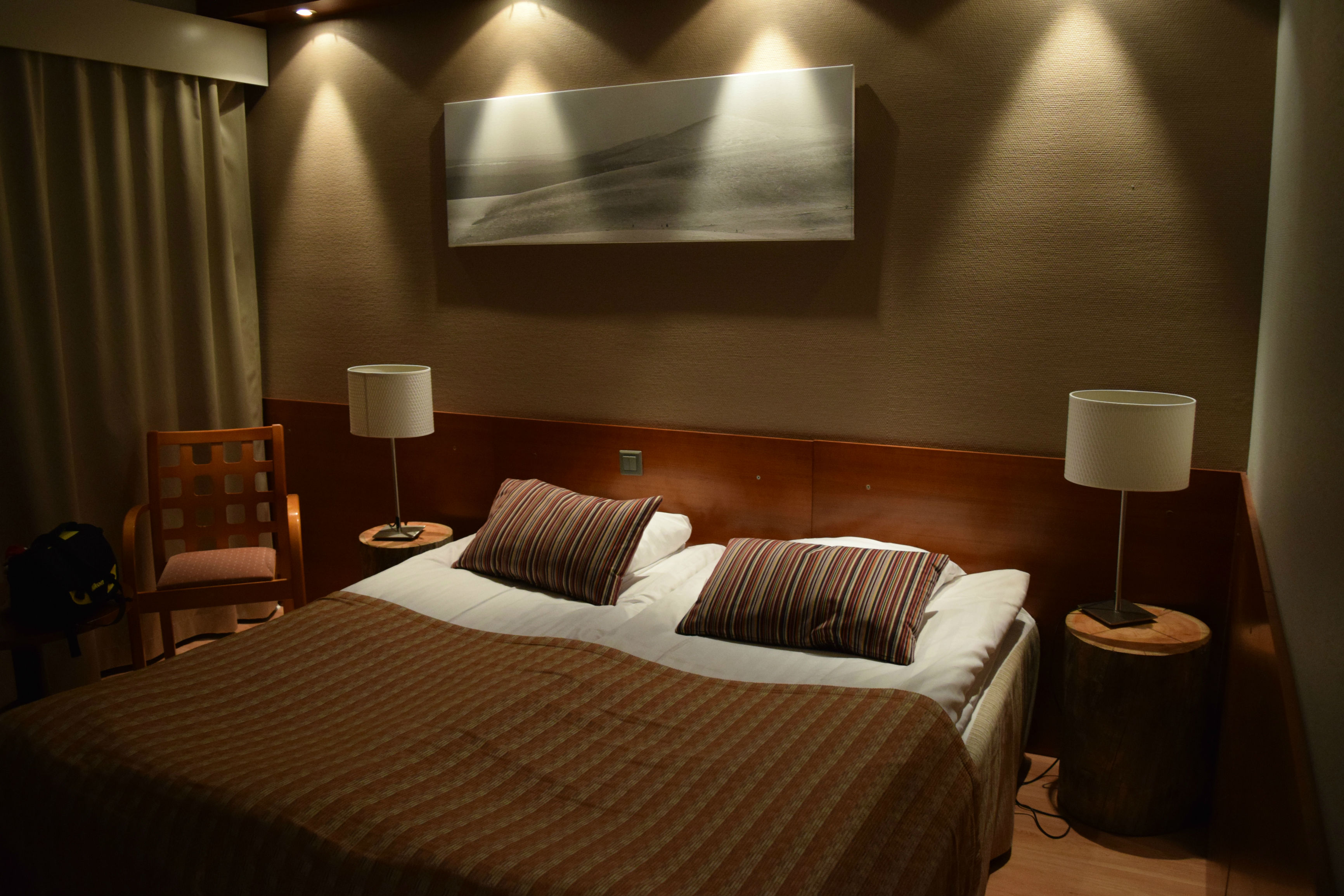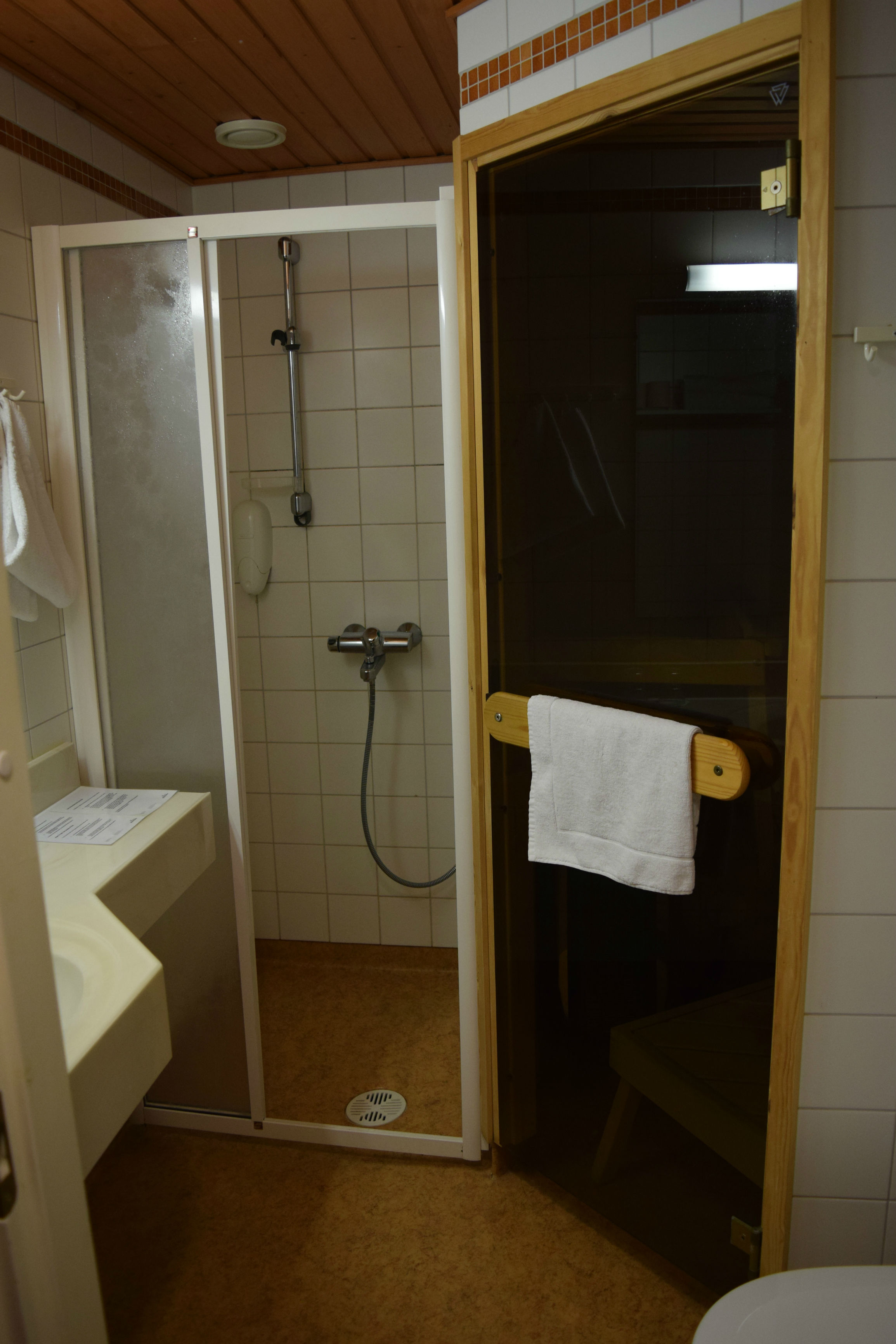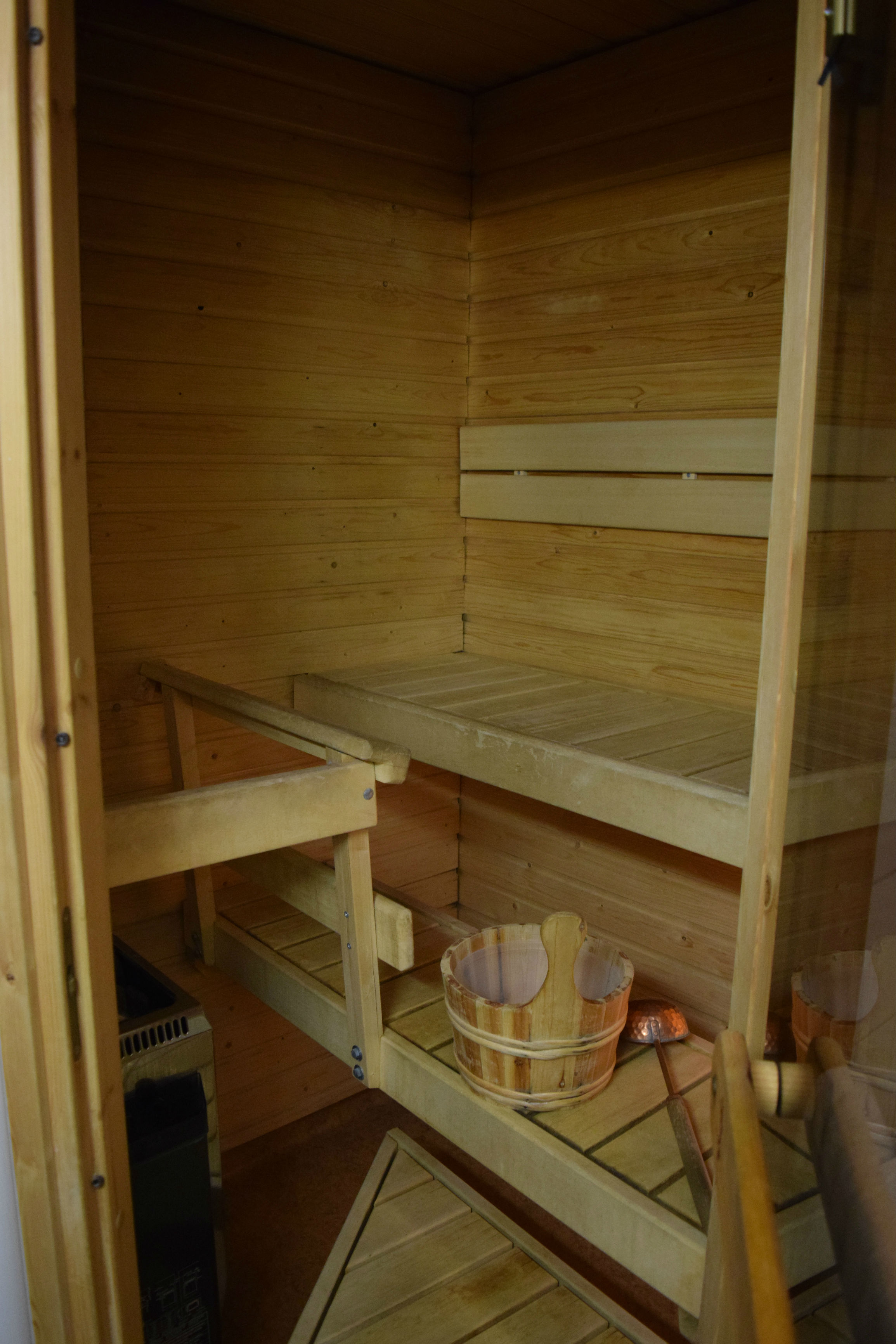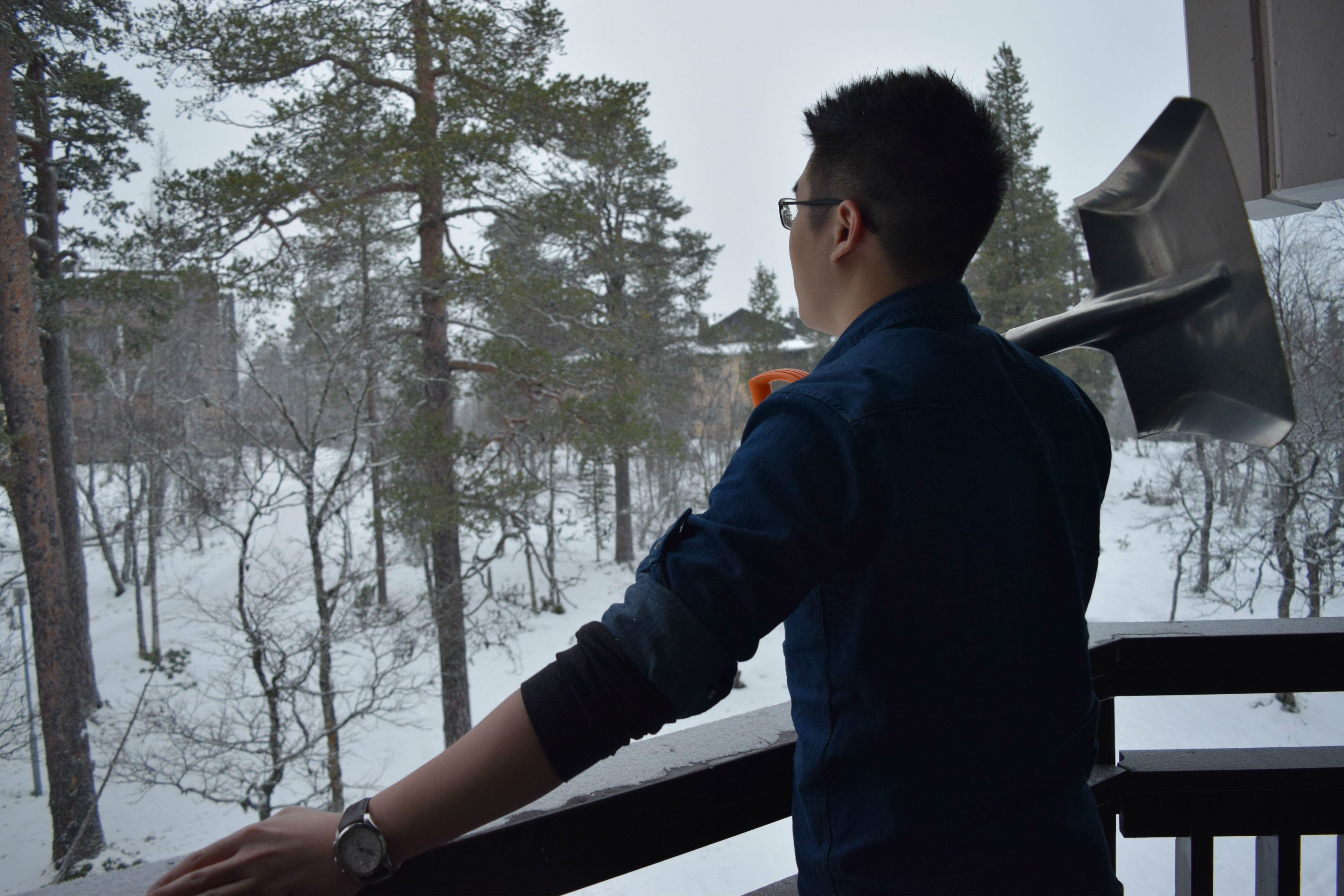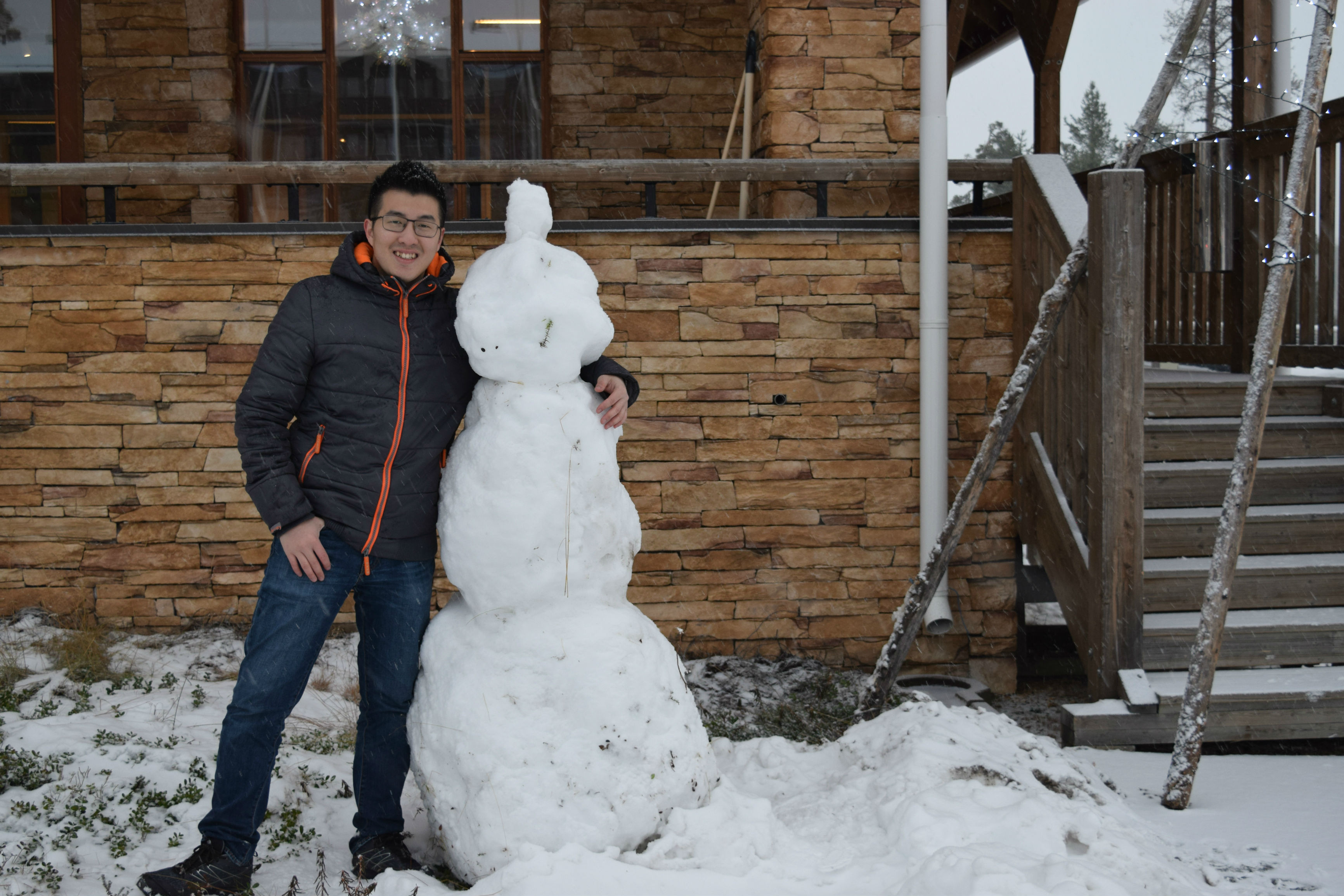 Rooms were cosy and comfortable, with a great balcony view of the outside. However, do not expect that you could see the northern lights from here due to town-lights in Saariselkä.
However, feel free to walk out at night or at day time in Saariselkä and enjoy the breezy freezing weather!
---
RECOMMENDED MEANS OF TRANSPORTATION
By Renting a Car
You may rent a car from Ivalo's airport and it that takes about 30 minutes drive to Saariselkä!
Bus / Van
You may also take the bus (Matkahuolto Bus Services) from Ivalo village that goes to Rovaniemi's direction, and they would also stop-by Saariselkä.
You may visit Matkahuolto Bus Services – Tickets for more information.
---
Copyright © | Aspen See
Disclaimer: All the information and prices (as at November 2017) provided on this website are based solely on experience and you agree that you use such information entirely at your own discretion and will.