Singapore is indeed a small country, a city-state located off southern Malaysia. If you don't already know, Singapore is known for its strong global financial hub with a multicultural population of over 5 million.
Personally, I find that Singapore have got really good free-trade agreement with international trade and counterparts, enabling residents to access a broad range of goods you can find in the market. Depending on your interest, a visit to Singapore of 3 – 5 days may be ideal.
Also, Singapore is known to have low crime rates and getting around can be really easy by taking the public transports. Being said, the public transports are superb and has good coverage over the entire island.
---
PLACES TO VISIT AND THINGS TO DO IN SINGAPORE
Marina Bay Sands / ArtScience Museum / Singapore Flyer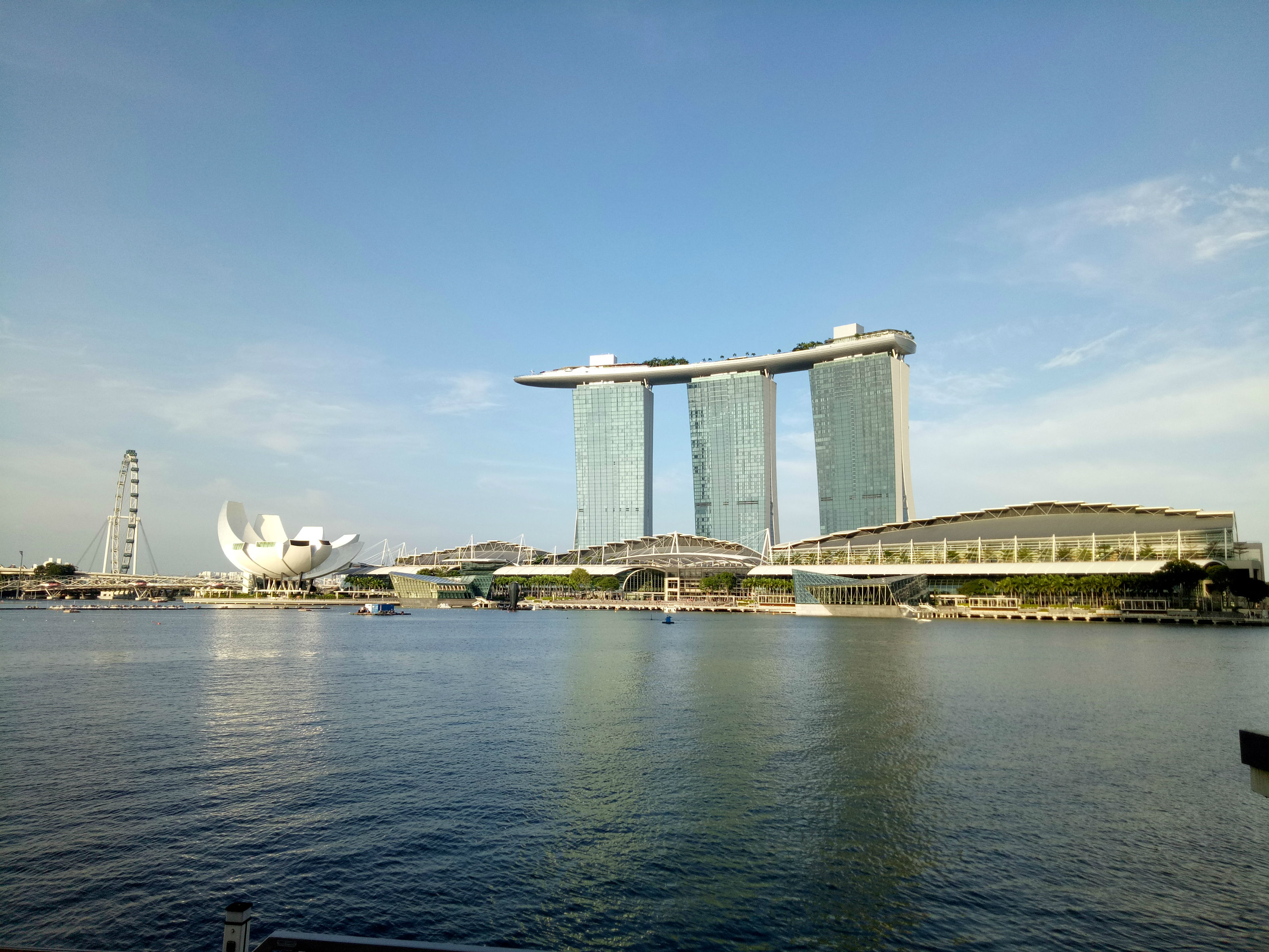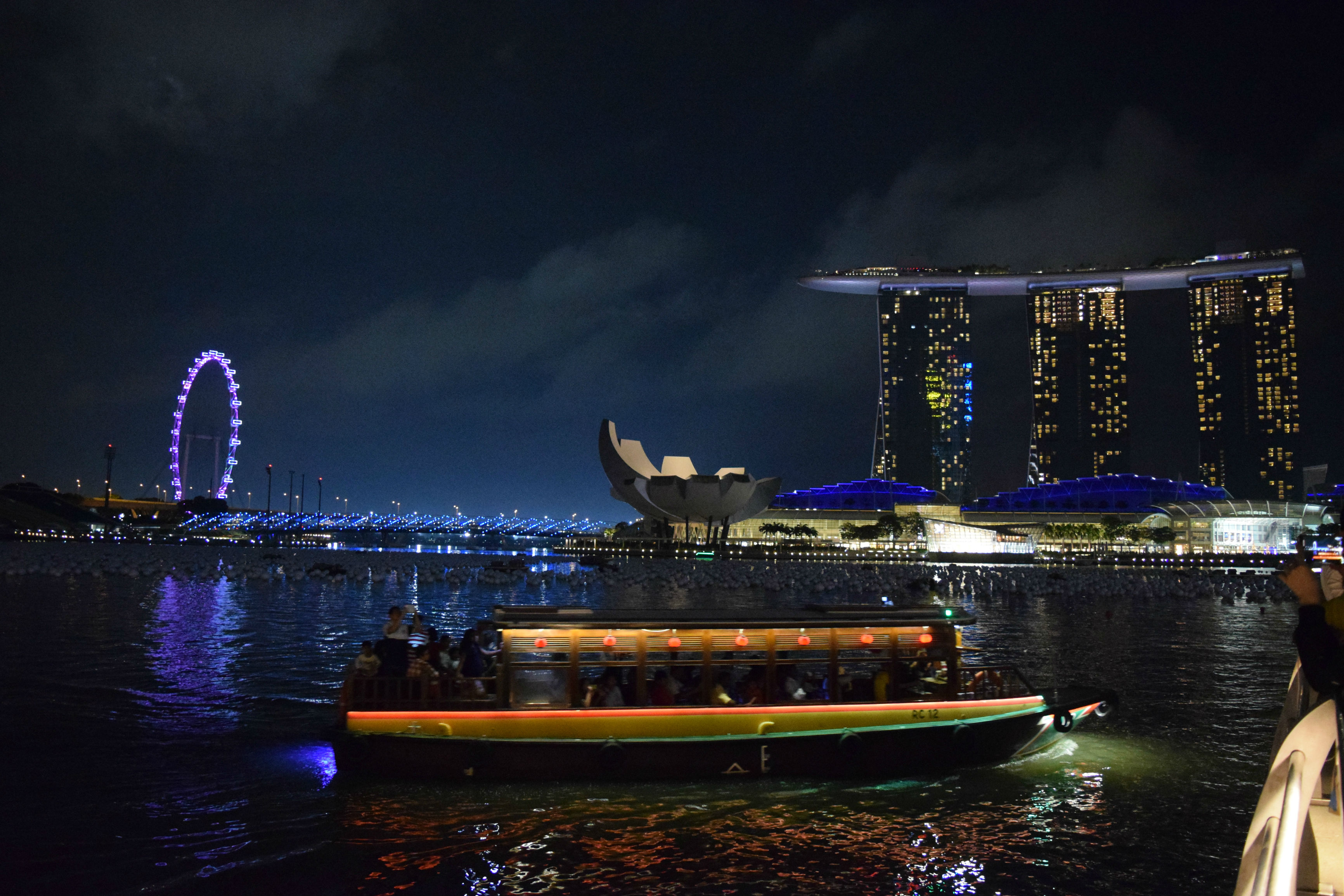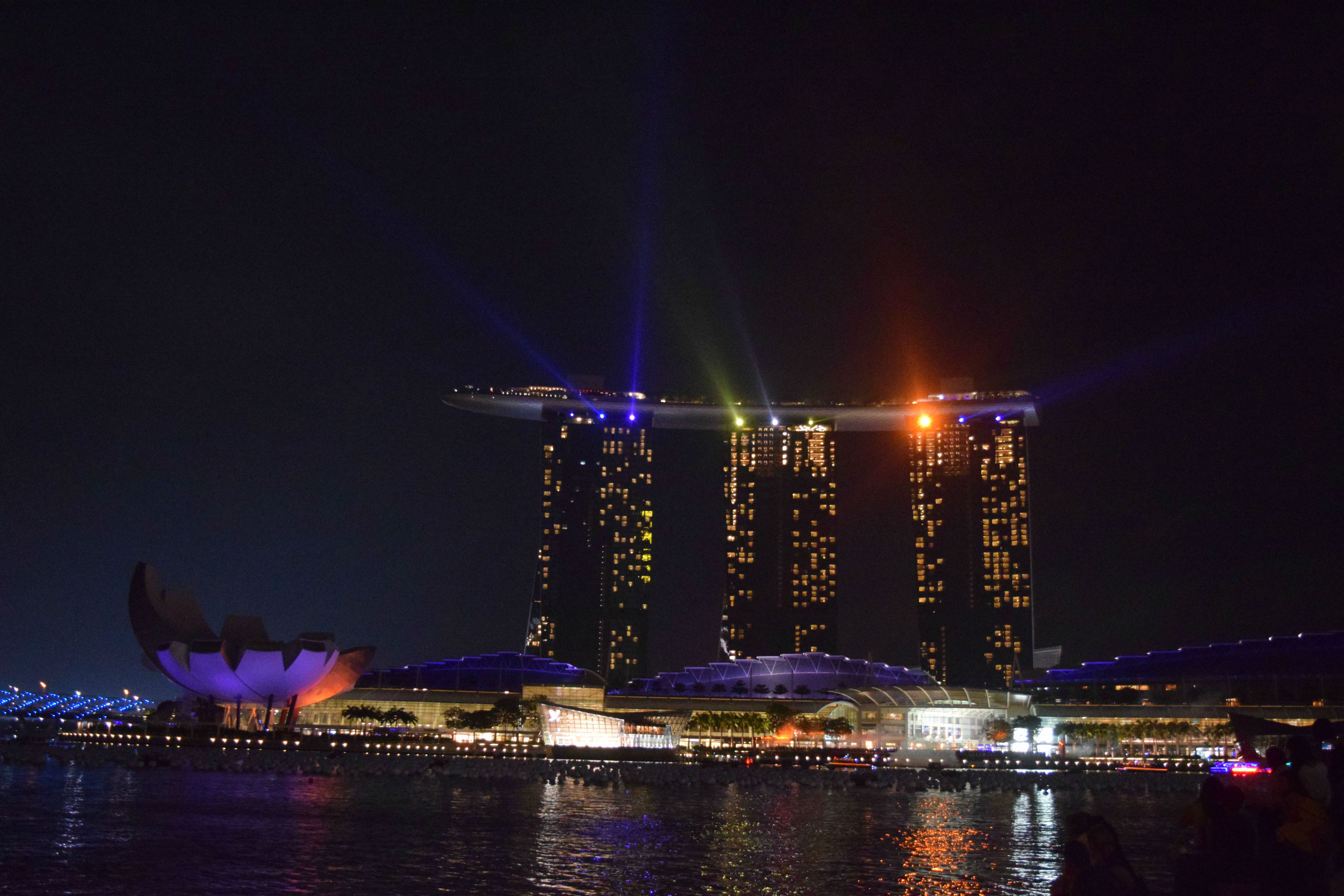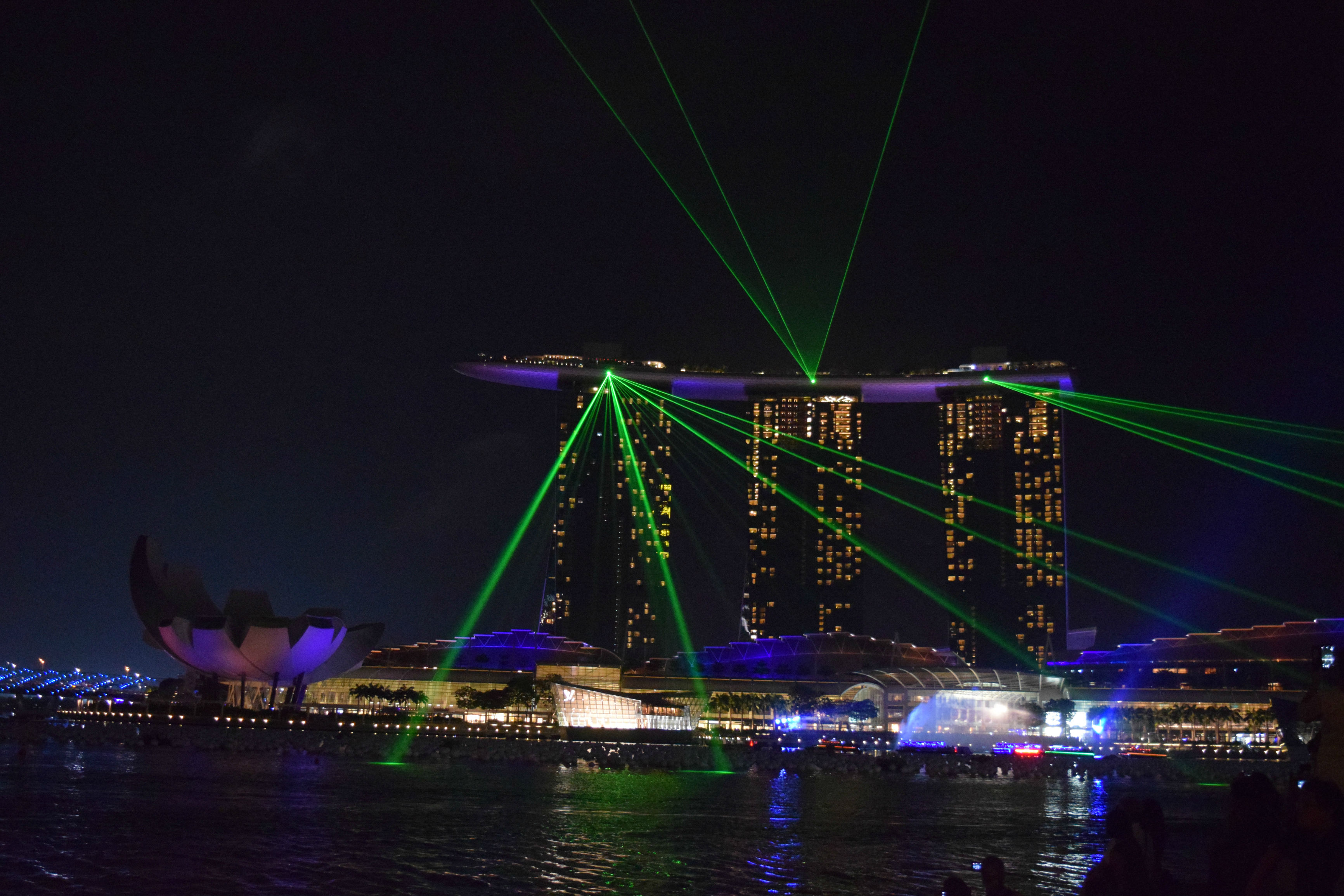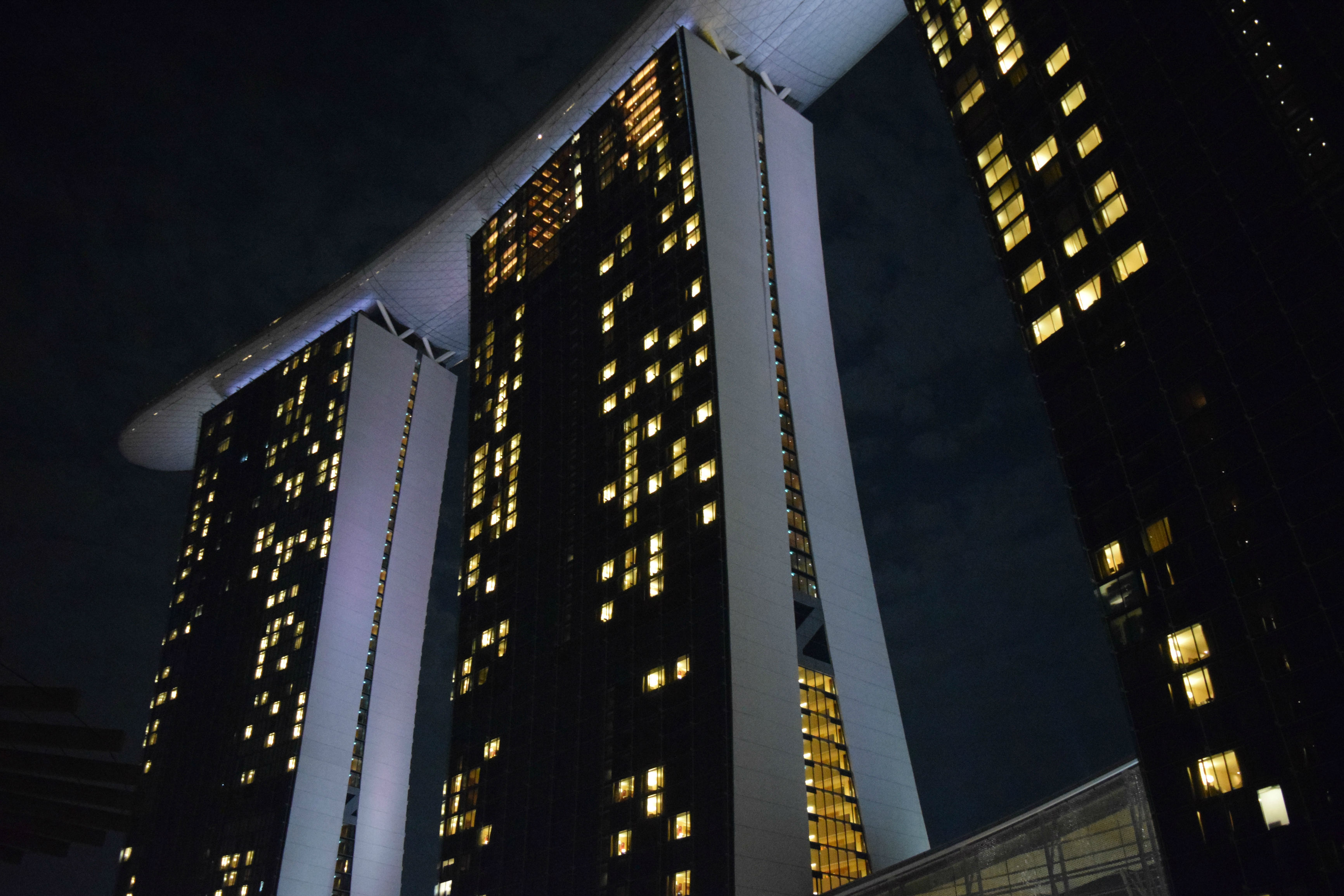 Looking at the waterfront from the Marina Bay is the outstanding Marina Bay Sands (MBS), the ArtScience Museum and the Singapore Flyer which has been an icon to the modern city. The top of MBS is the world's largest rooftop Infinity Pool that gazes down the superb city-skyline of Singapore. However, the pool is only accessible by hotel guests and worry not, the public can still access the MBS Skypark Observation Deck for about SGD23 per adult. MBS have got world's class casino as well and it is worth to pay a visit!
Next to MBS is the ArtScience Museum, and the Singapore Flyer that is located over the other side of Helix Bridge. The Singapore Flyer is a Ferris wheel that provides you with a breathtaking panoramic view, which costs about SGD33 per adult.
Nearest MRT station: Raffles Place; or Marina Bay
Marina Bay / Merlion Park / Central Business District (CBD)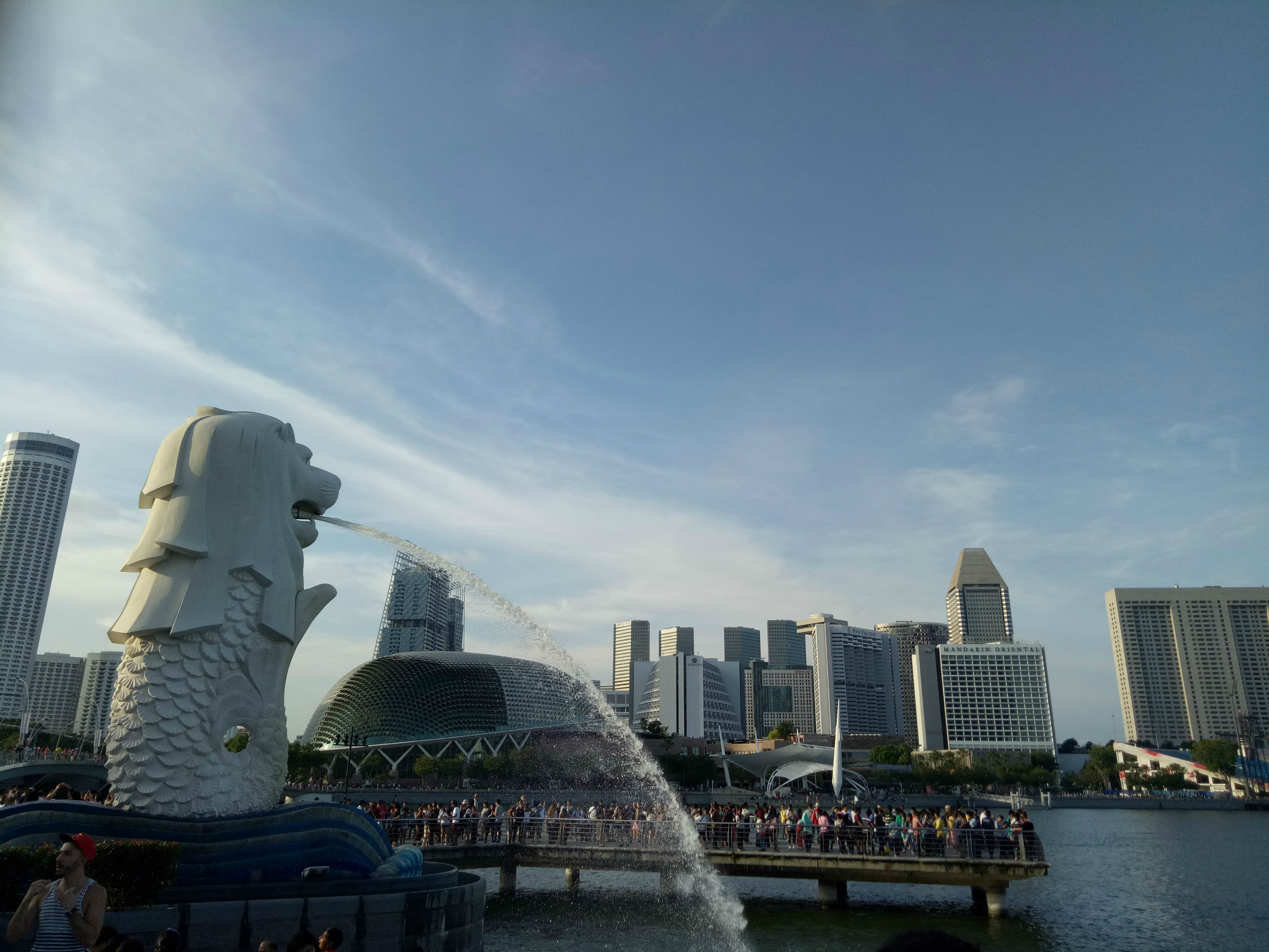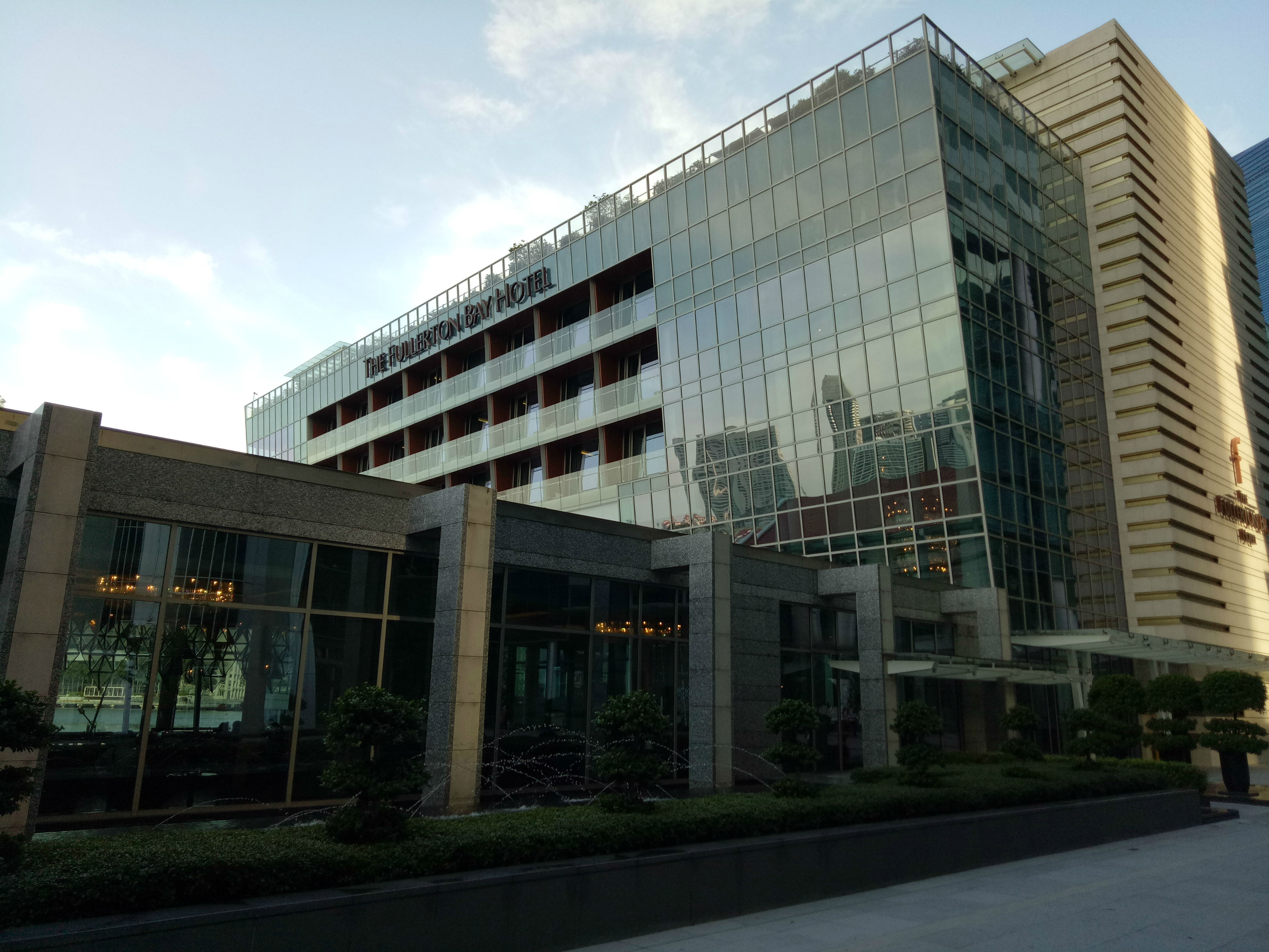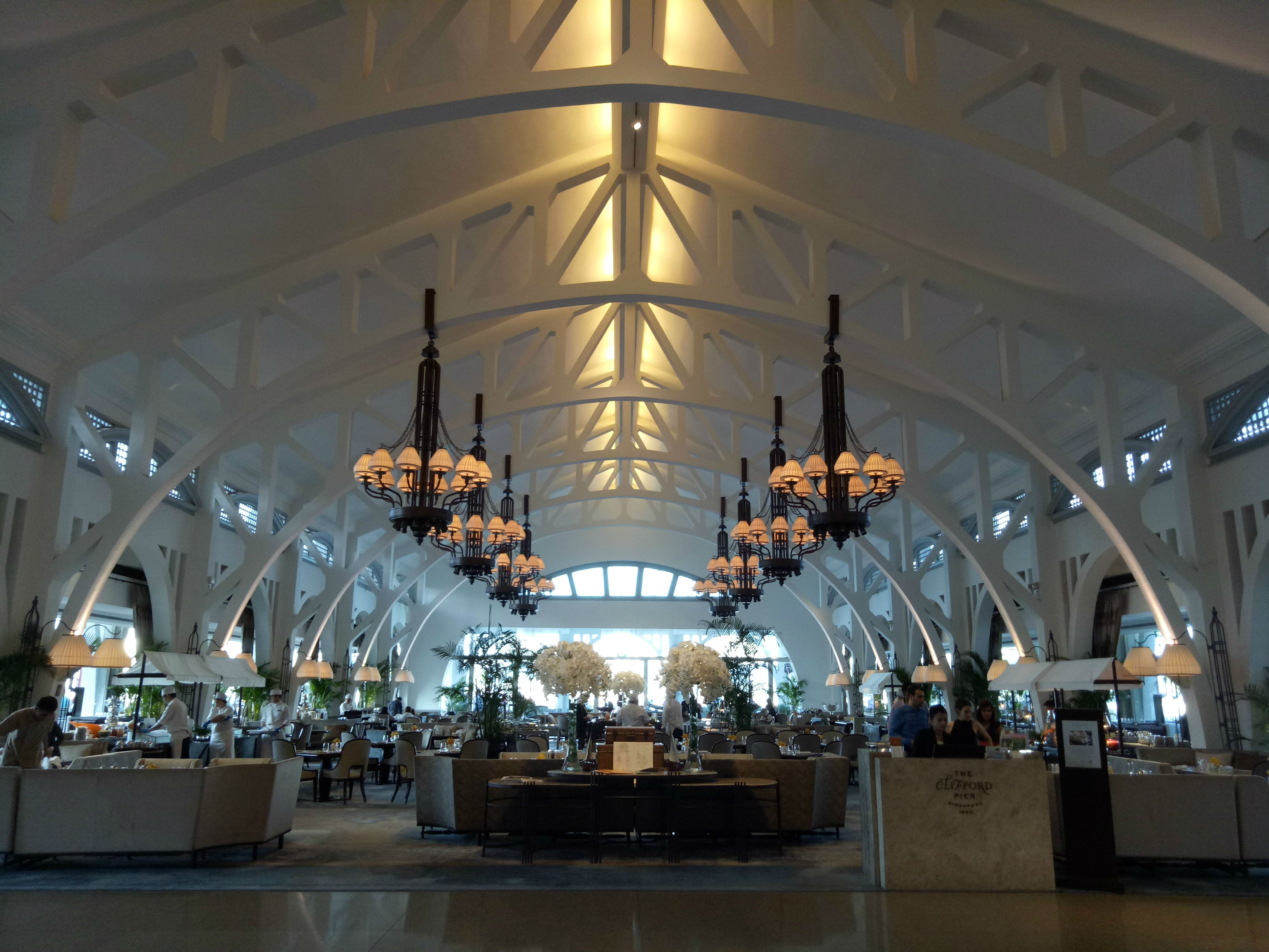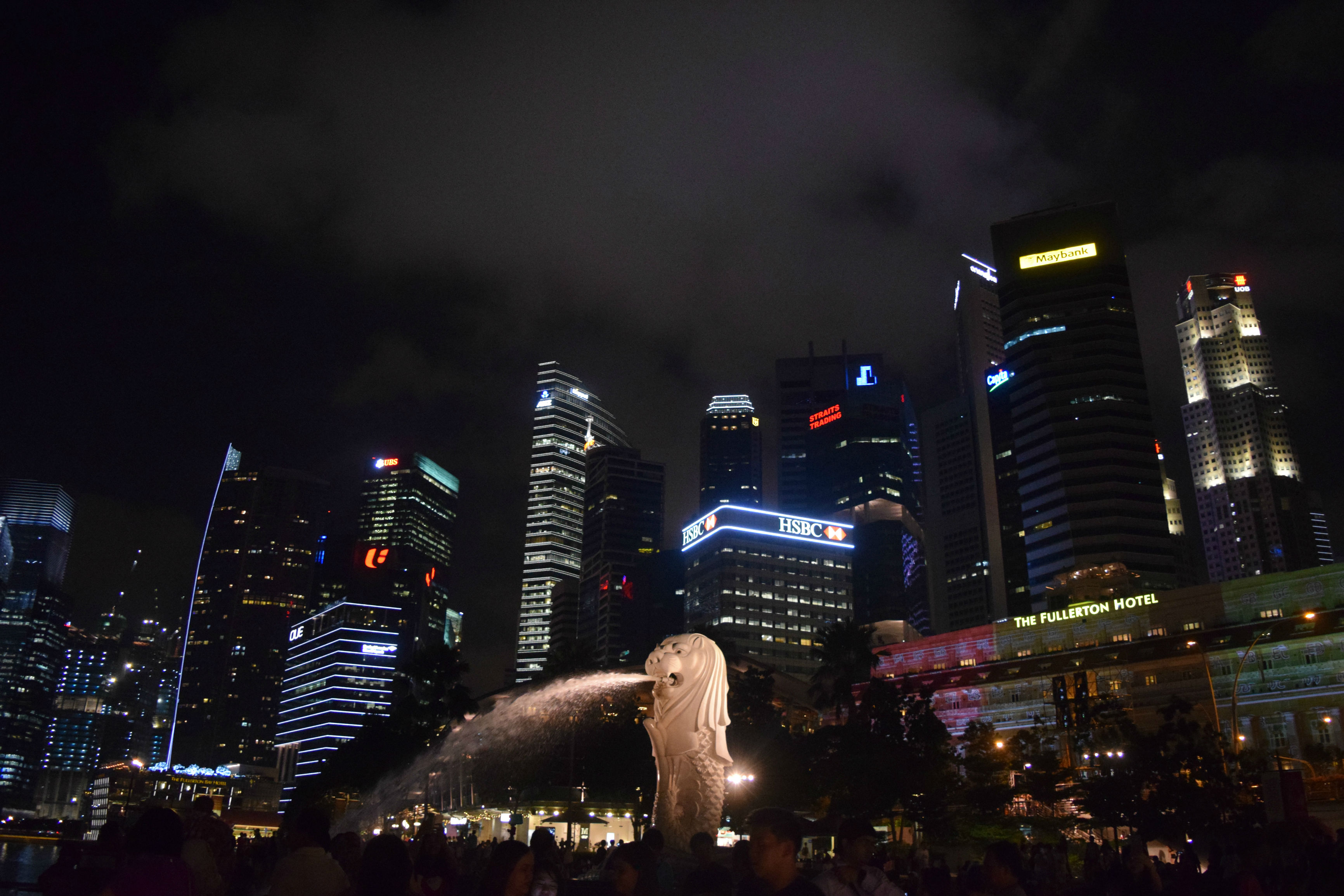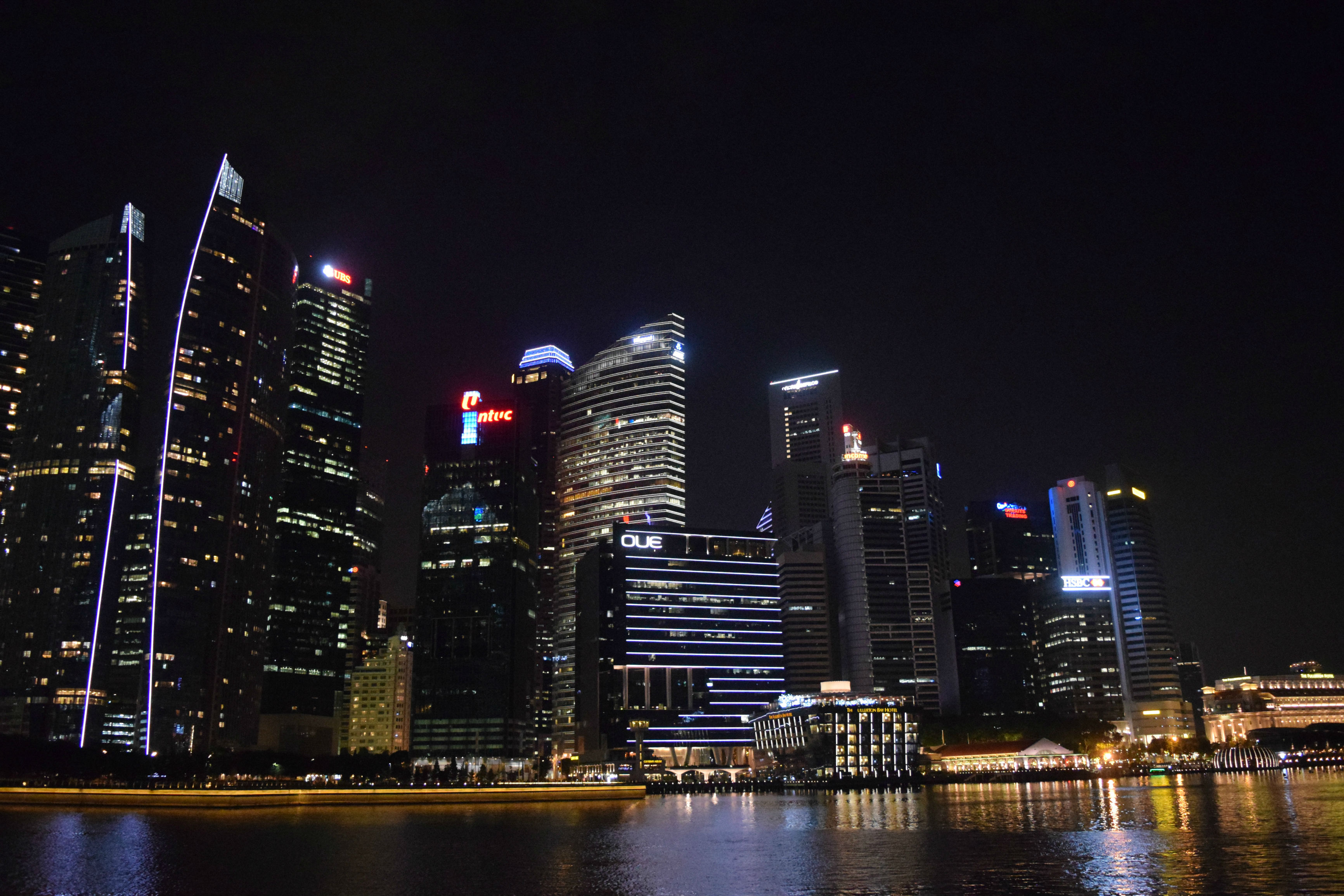 The destination to The Merlion has always been a major tourist attraction located really close to the Central Business District (CBD) as well as the One Fullerton. The Merlion is an unmissable destination, also a major icon and mascot to the city-state of Singapore.
Well, the major financial hub of Singapore is also known as the CBD area, where the bustling metropolis with high-rise buildings stretches along the waterfront of the Marina Bay.
The Fullerton Heritage is worth the visit where the historic district meets the future. It was said that the Fullerton Heritage was once a general post office!
Nearest MRT station: Raffles Place
Gardens by the Bay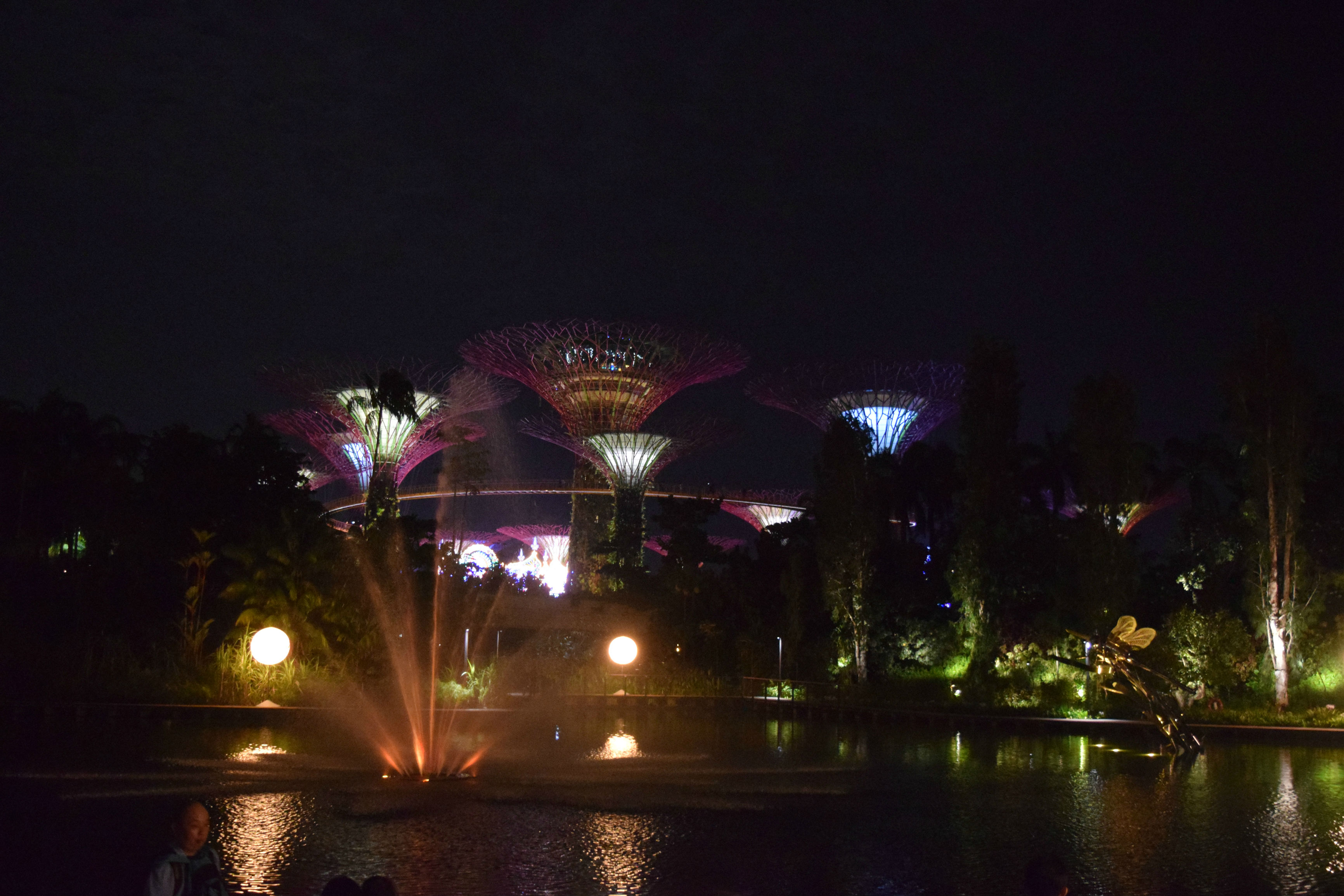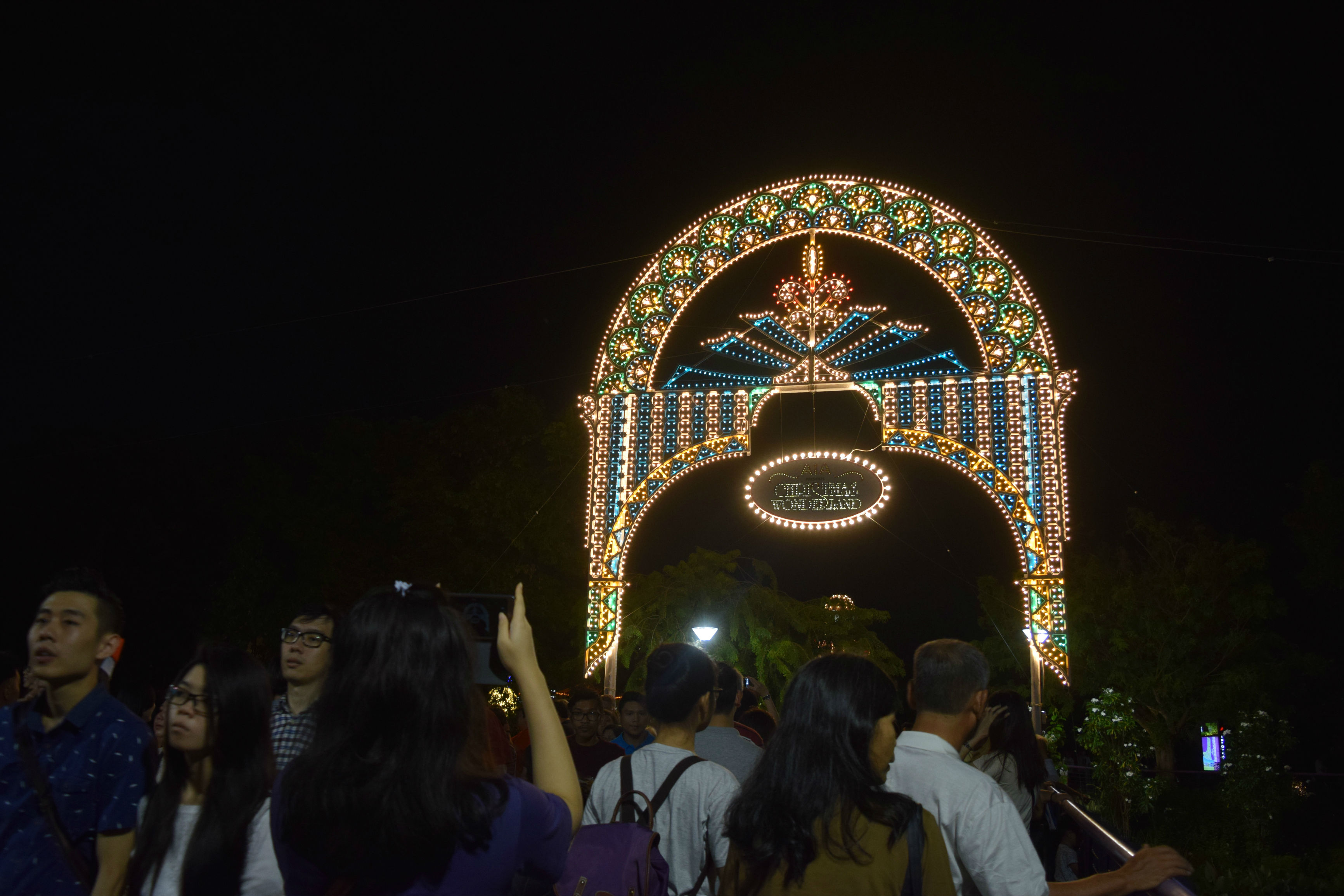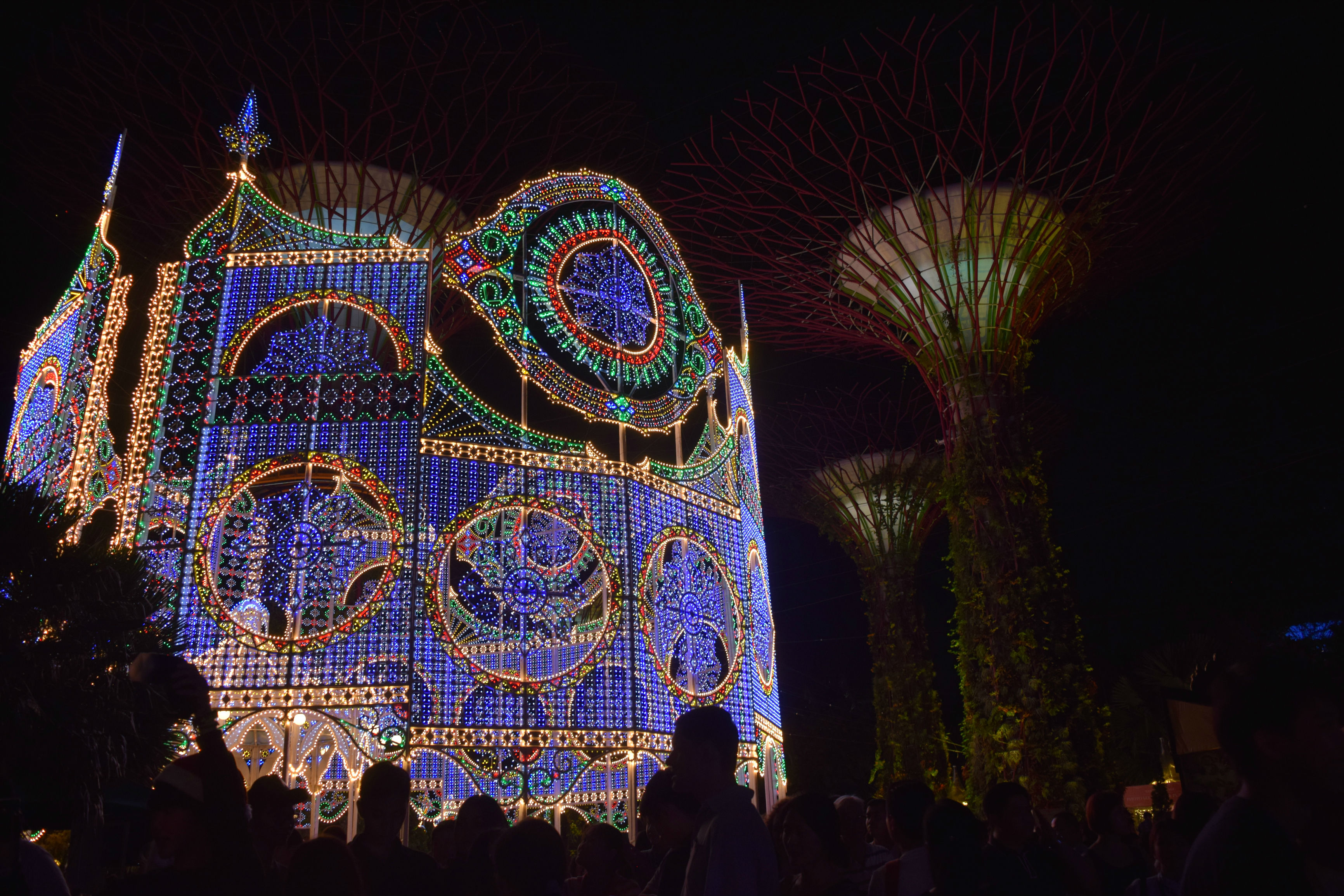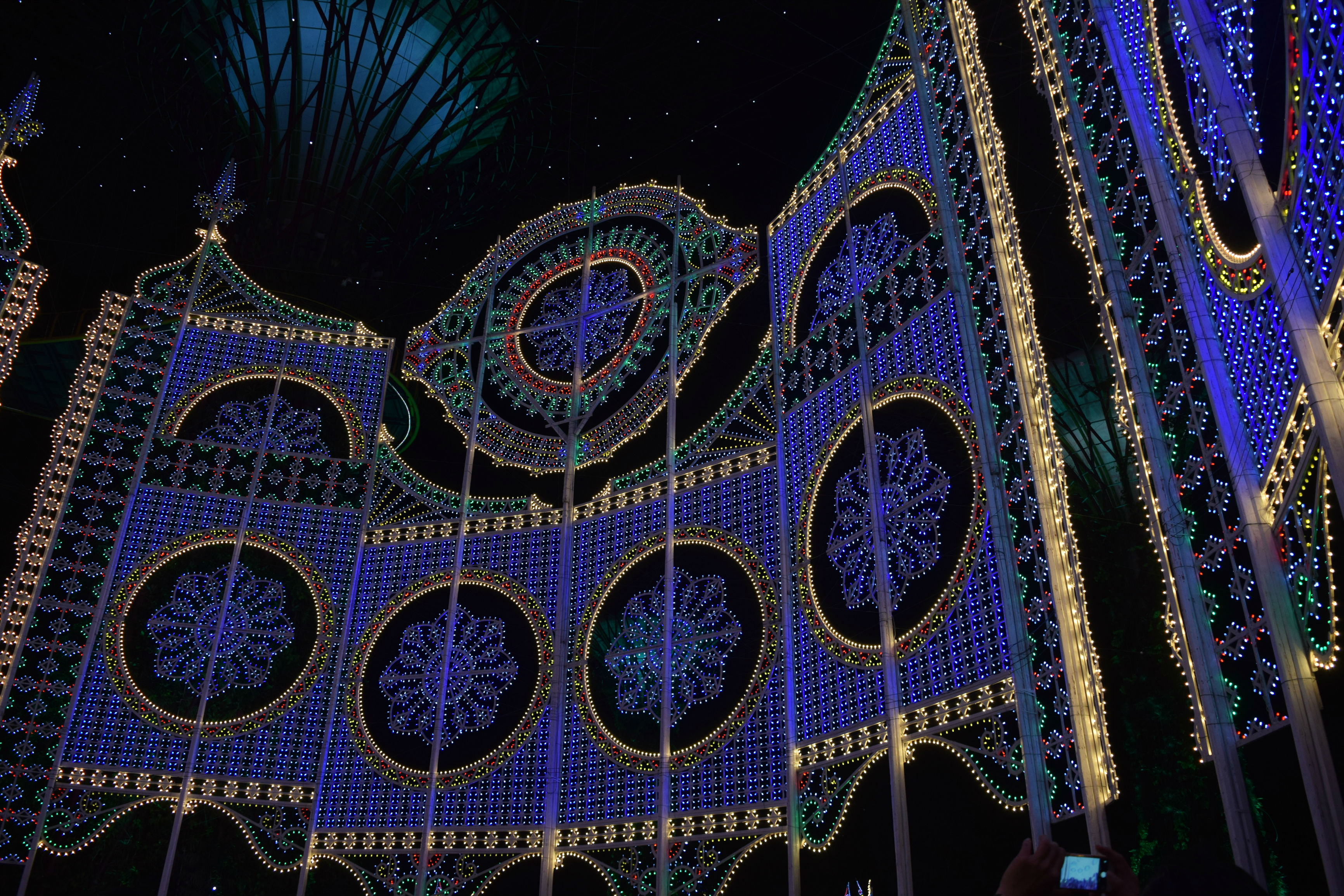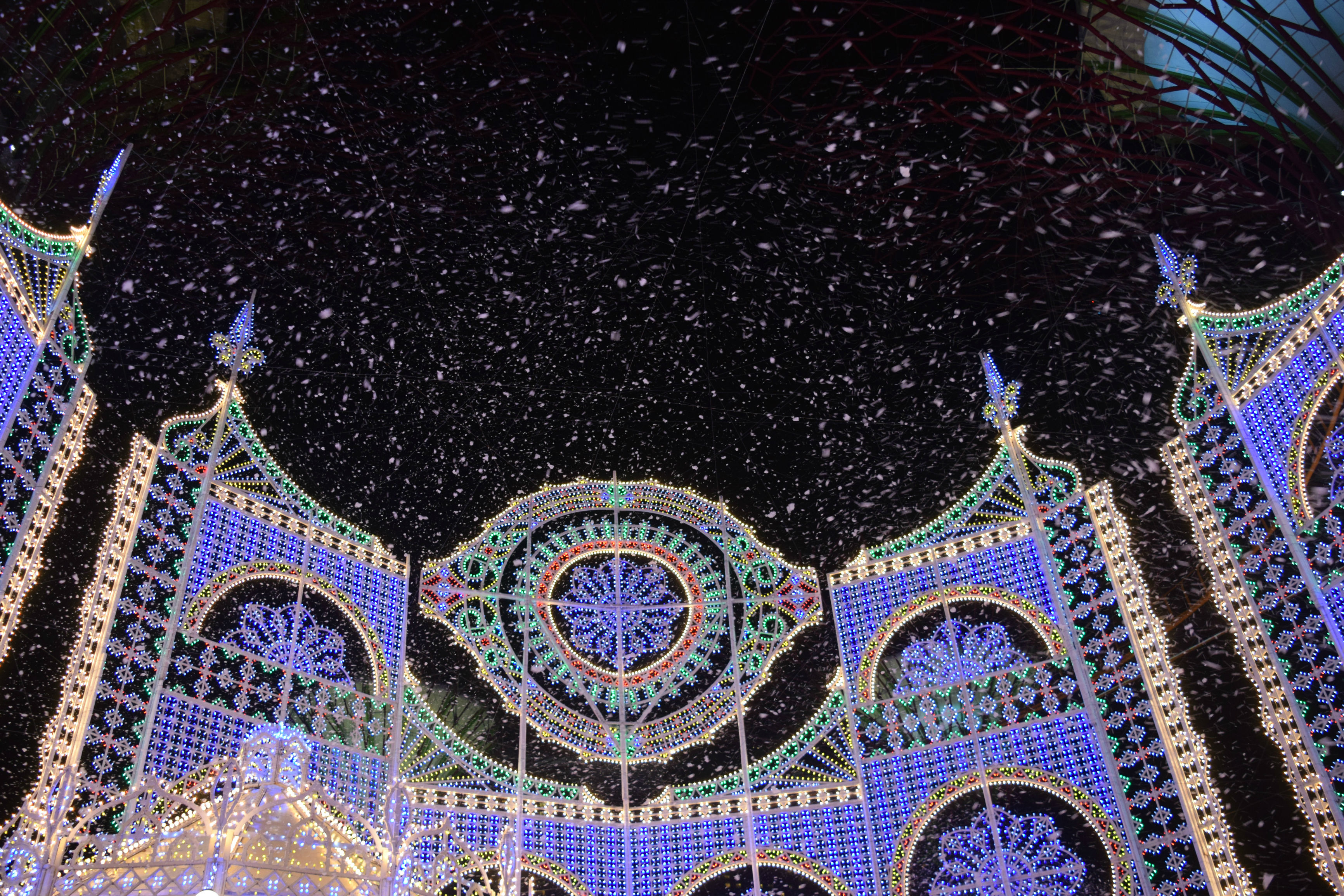 Gardens by the Bay is the next top destination that is located just adjacent to the Marina Bay Sands (MBS). Well, it's not an ordinary garden and it has been very attractive for first-time visitor when it comes to visiting the Supertree Grove, or simply take a jog along the waterfront gardens and dine-in by the Satay by the Bay!
For Christmas, there are tickets available for Christmas Wonderland that is held in the Gardens by the Bay, for about SGD8/adult per entry (additional admissions applies for getting on the observatories). However, these places can go really crowded during Christmas but still worthy!
You may visit Gardens by the Bay – Website for more information.
Nearest MRT station: Bayfront
Universal Studios Singapore (USS) / Sentosa Island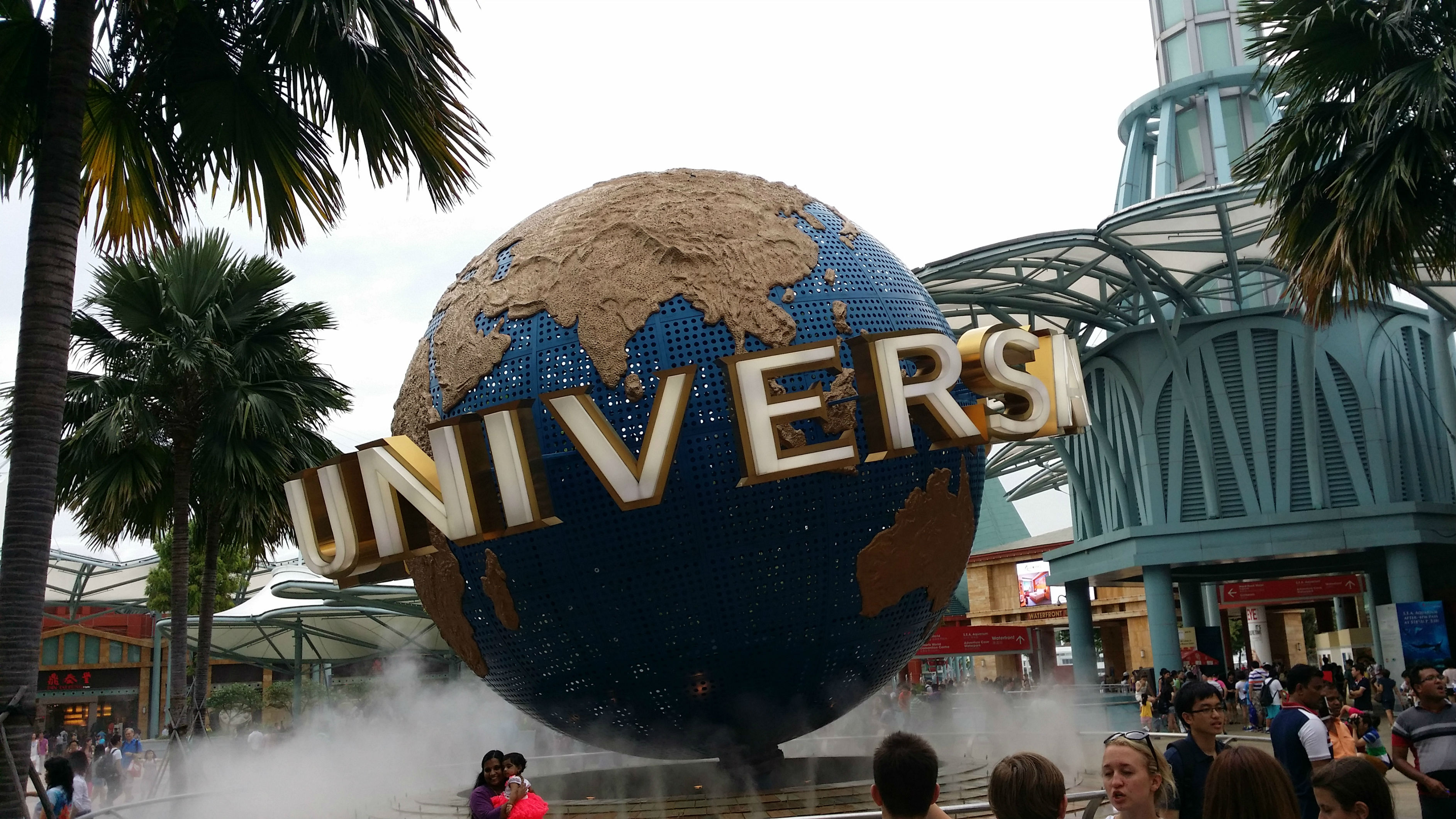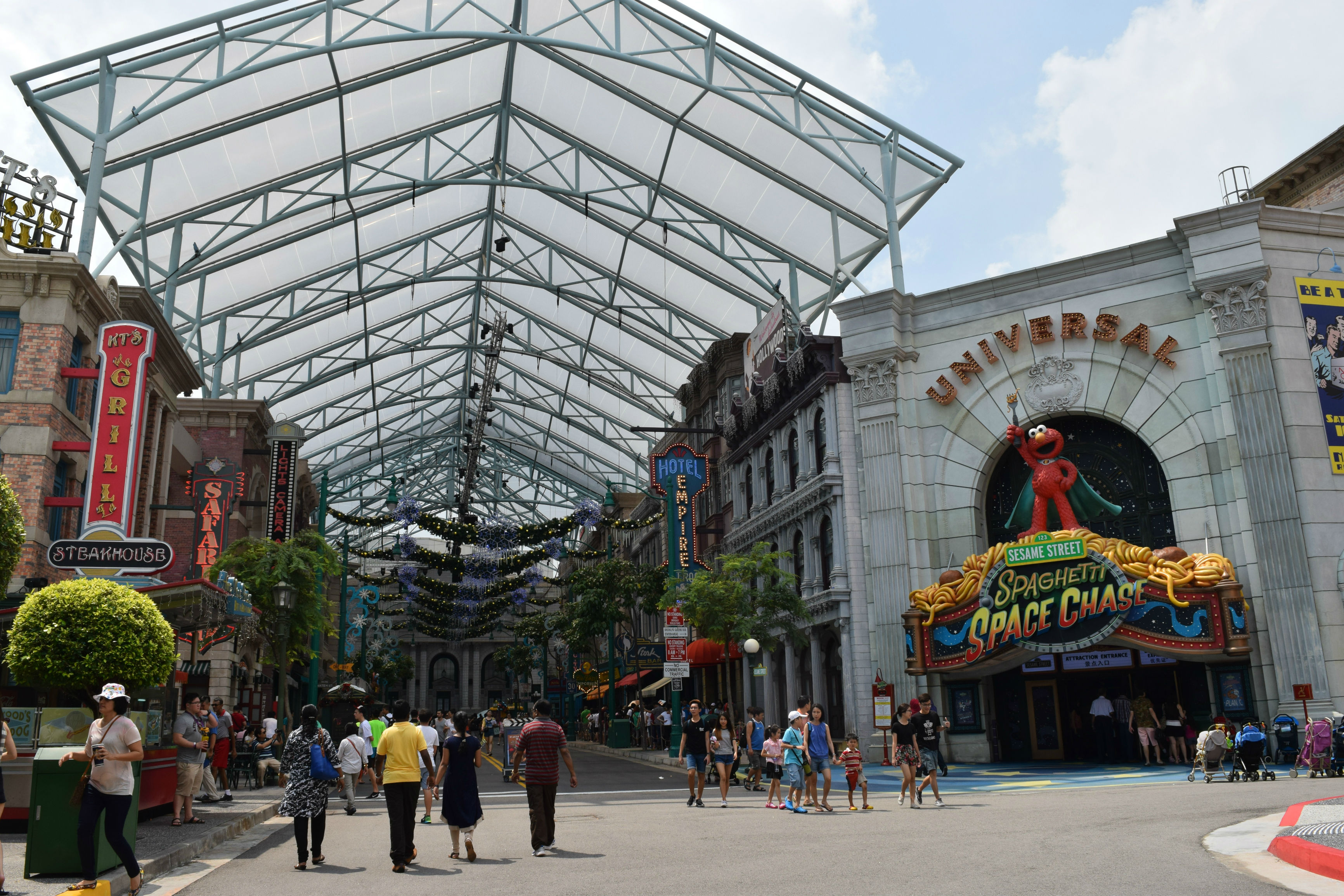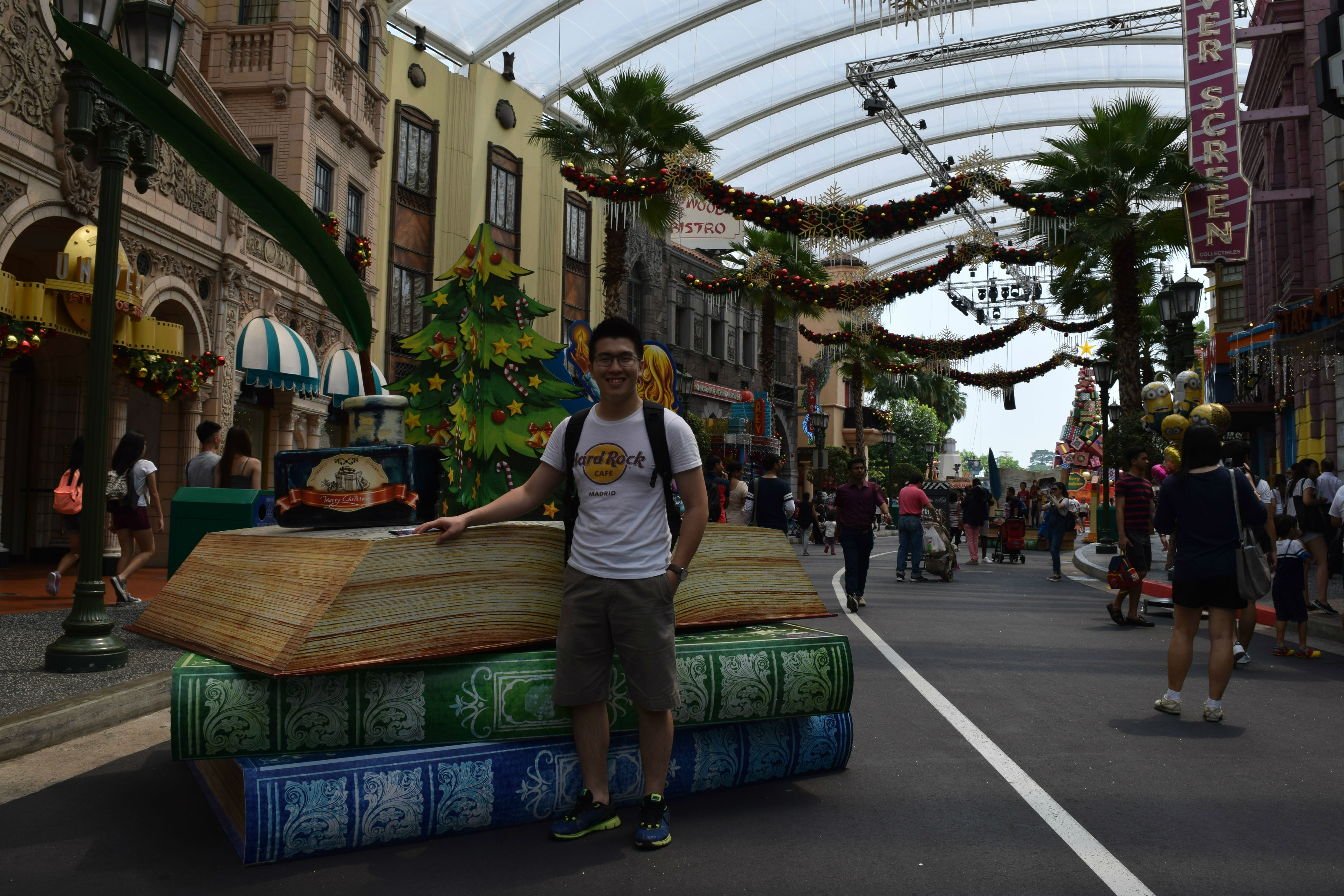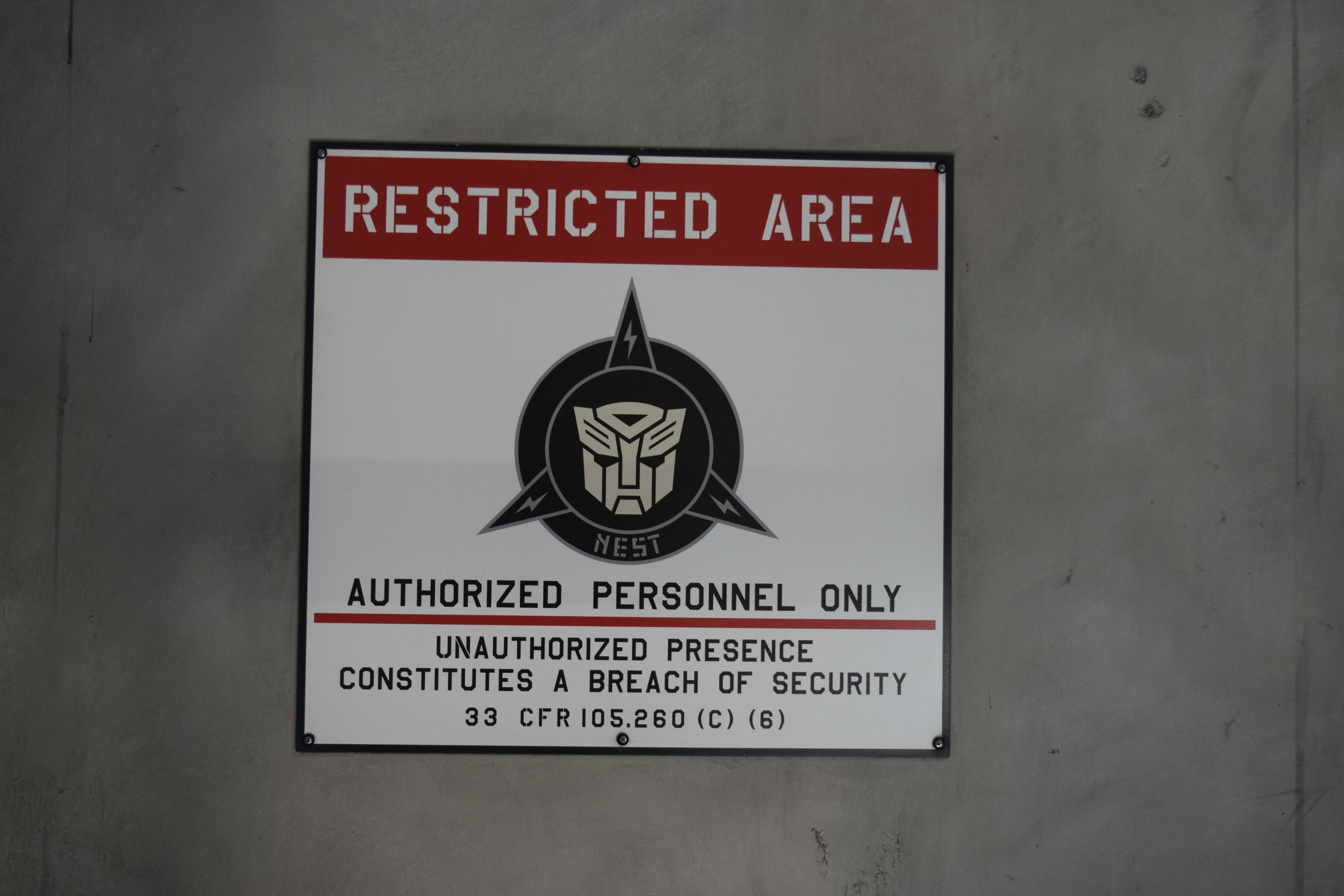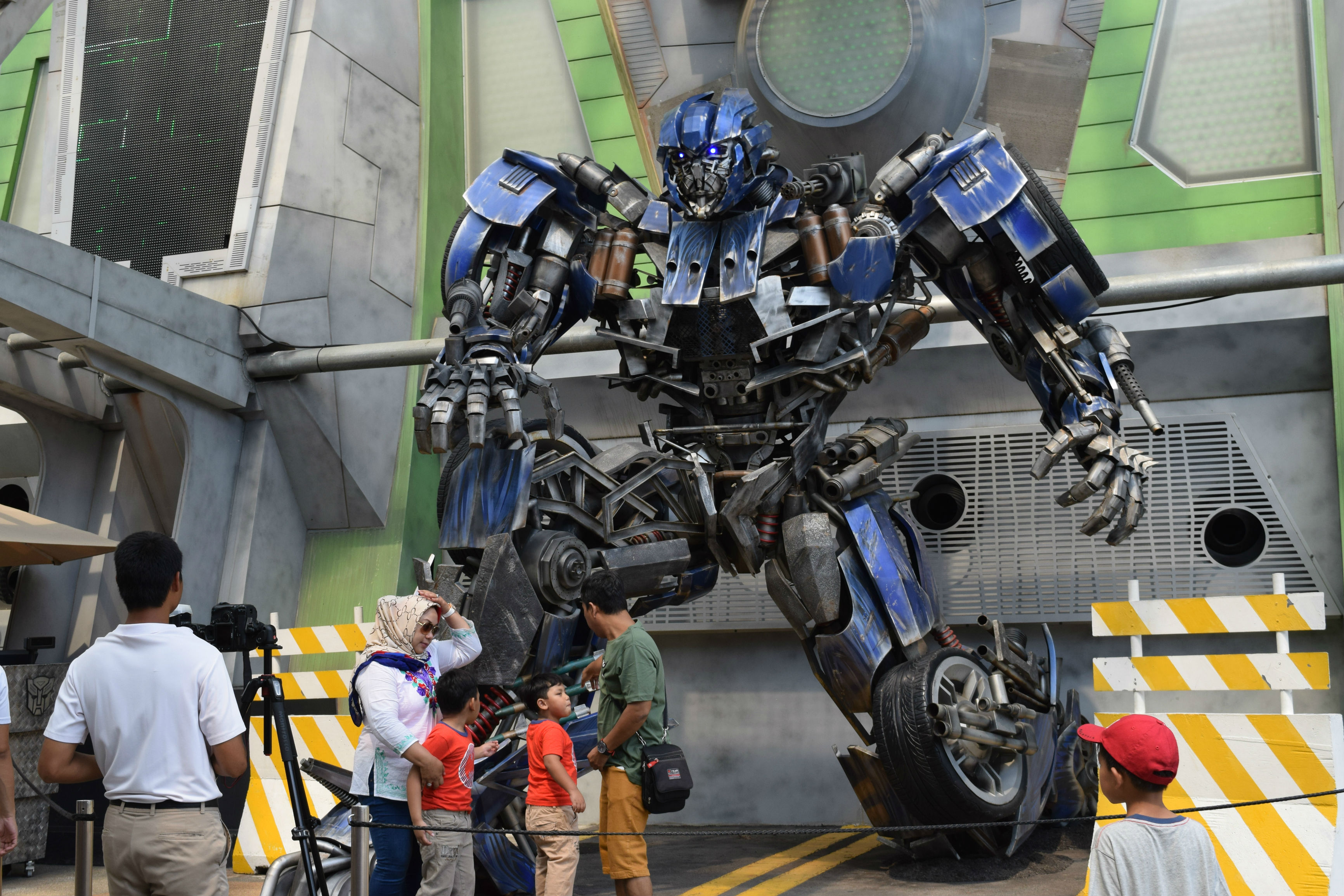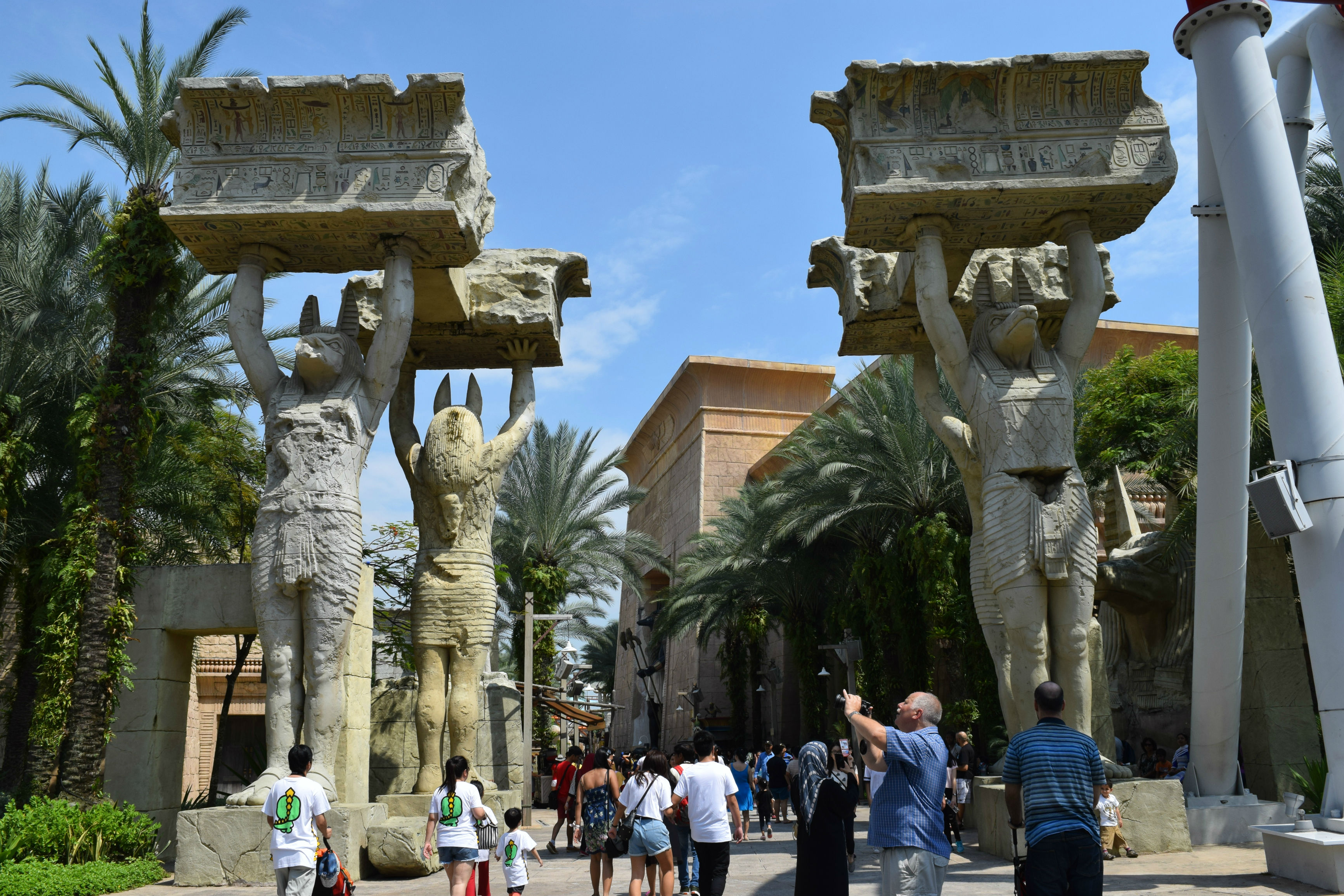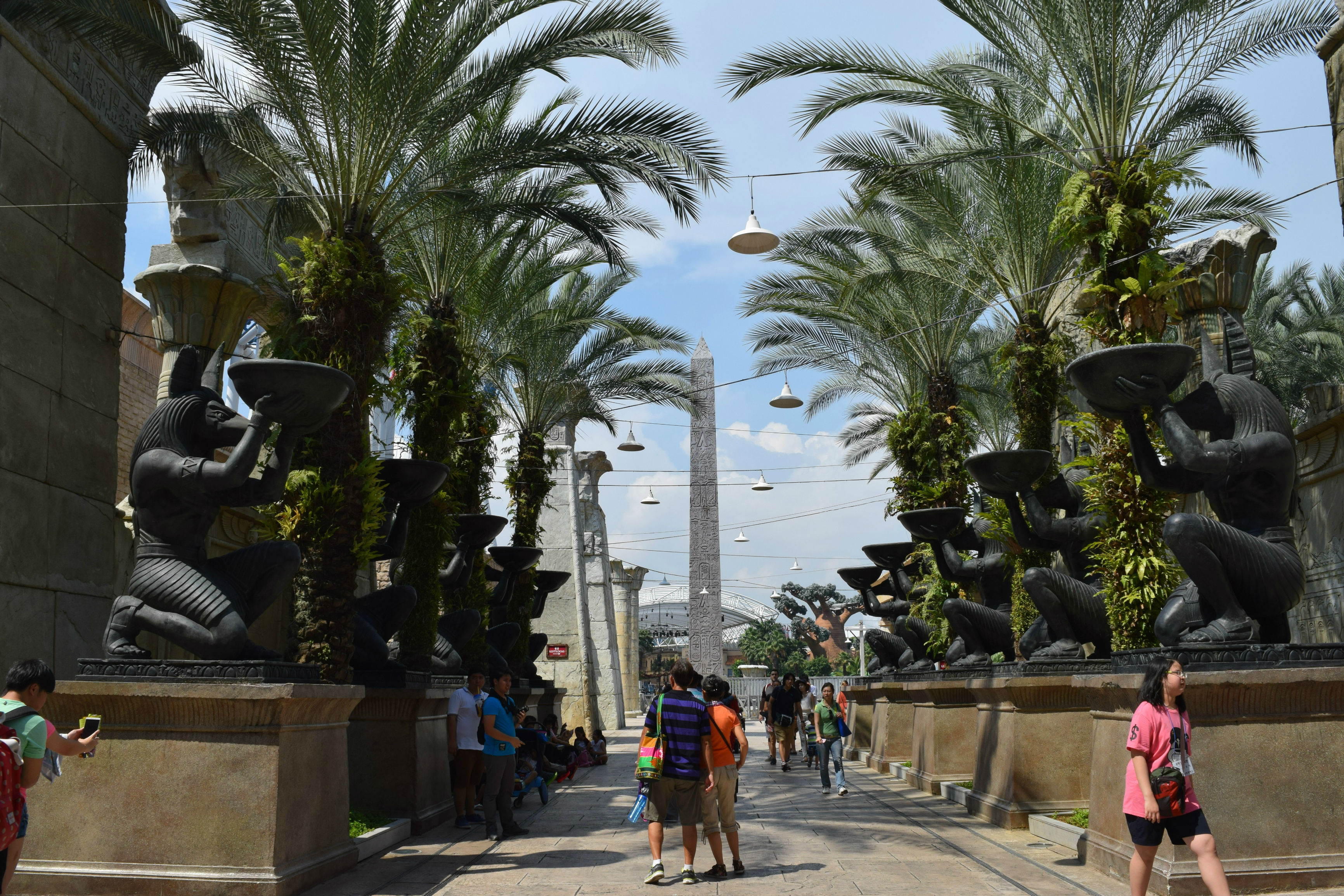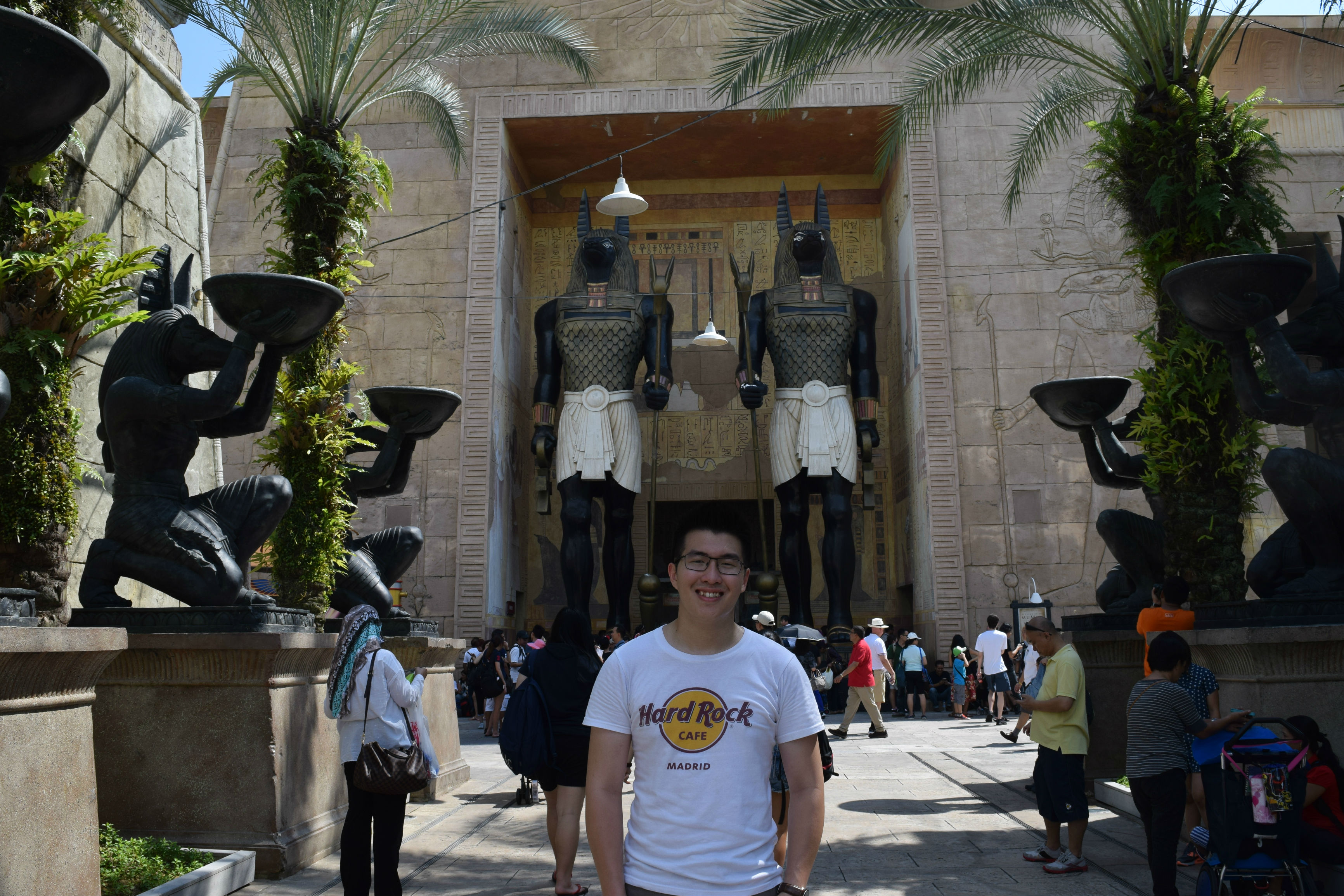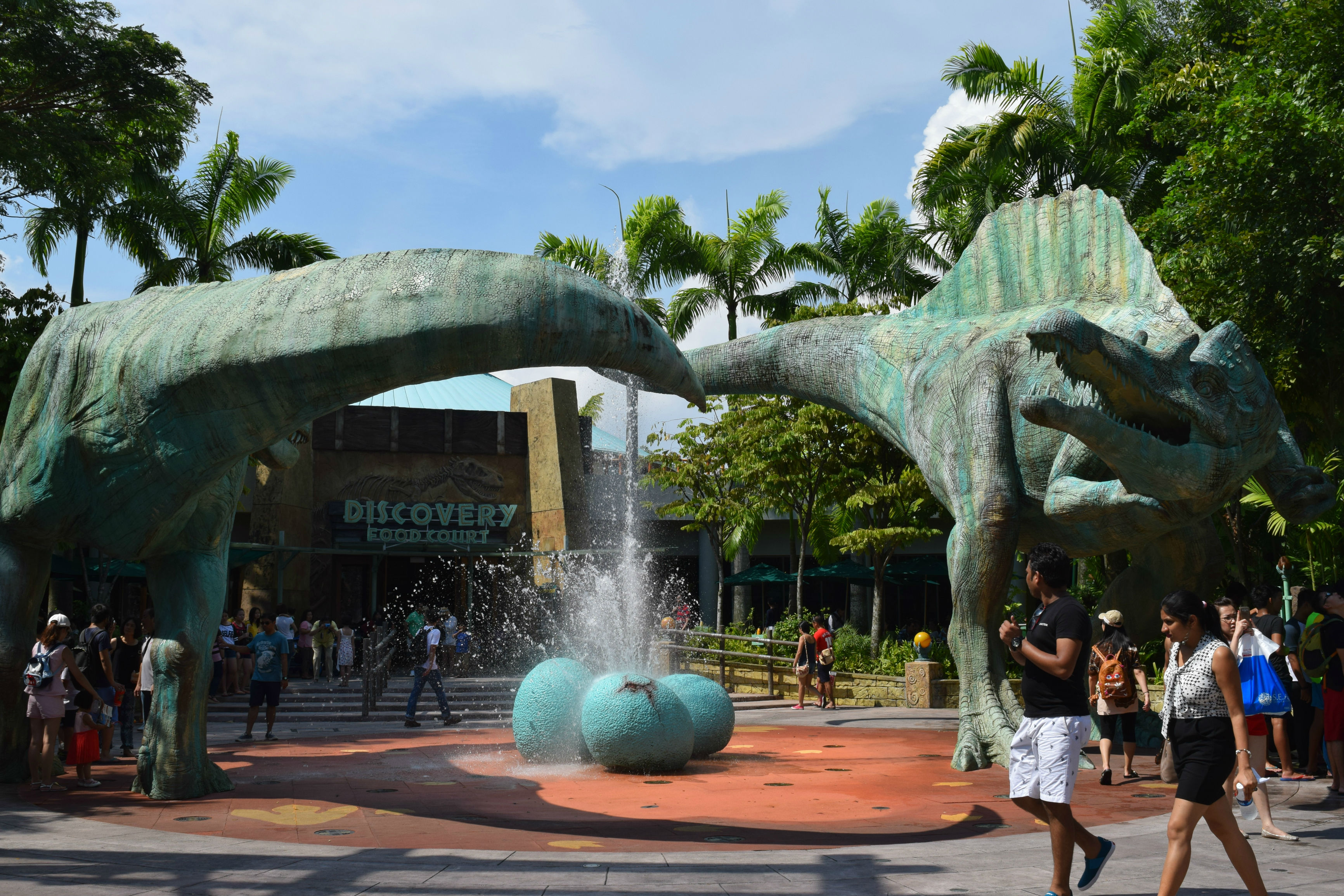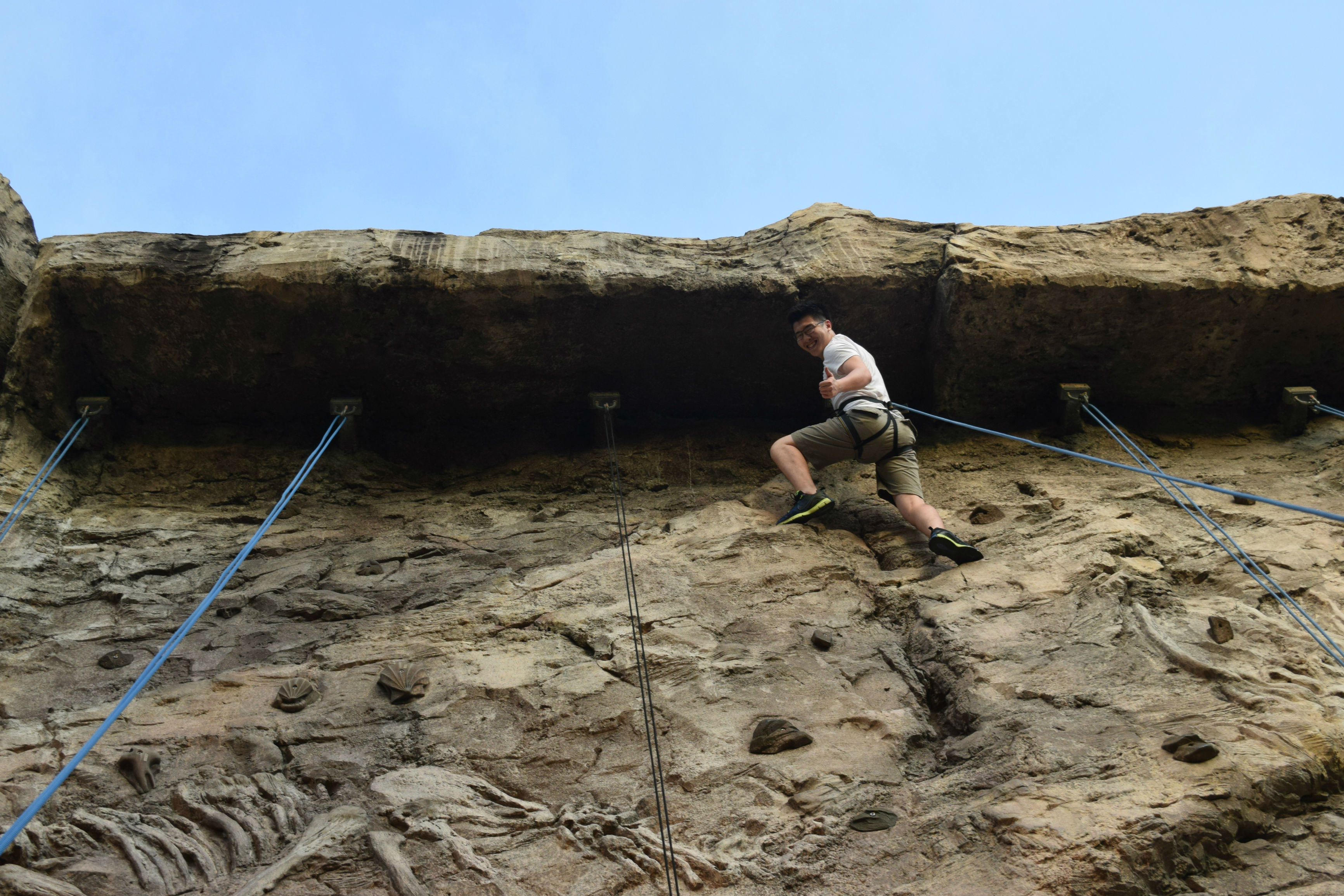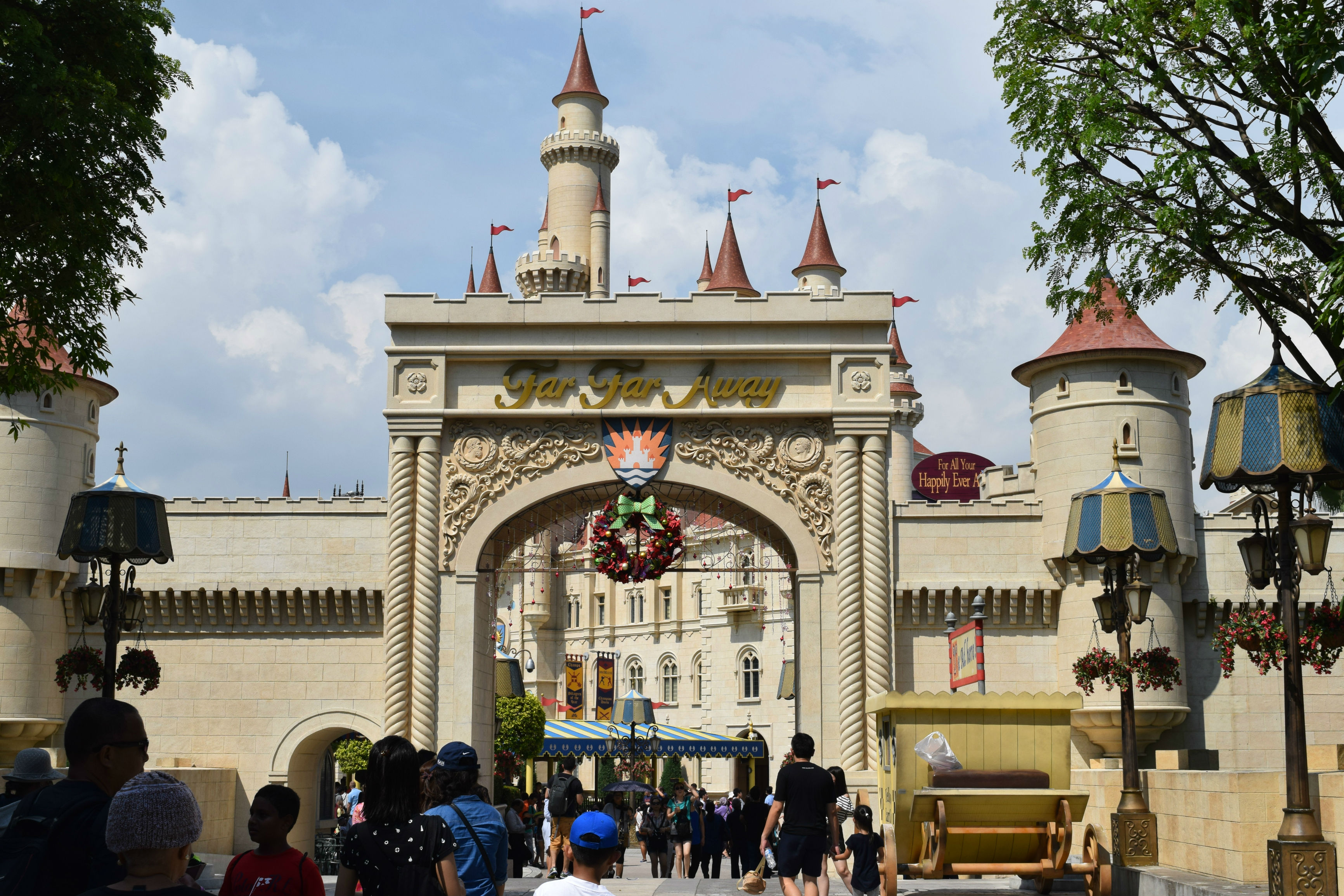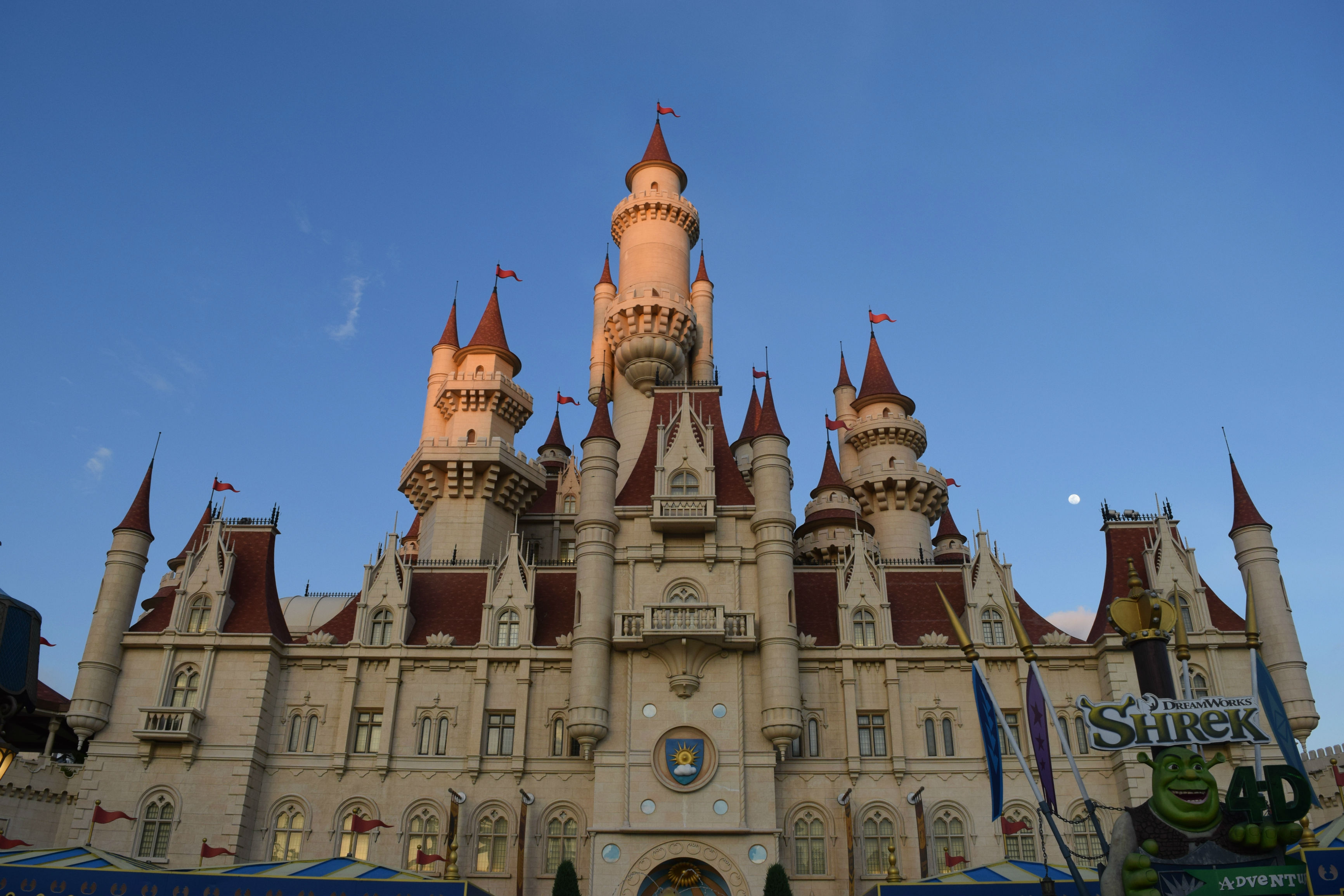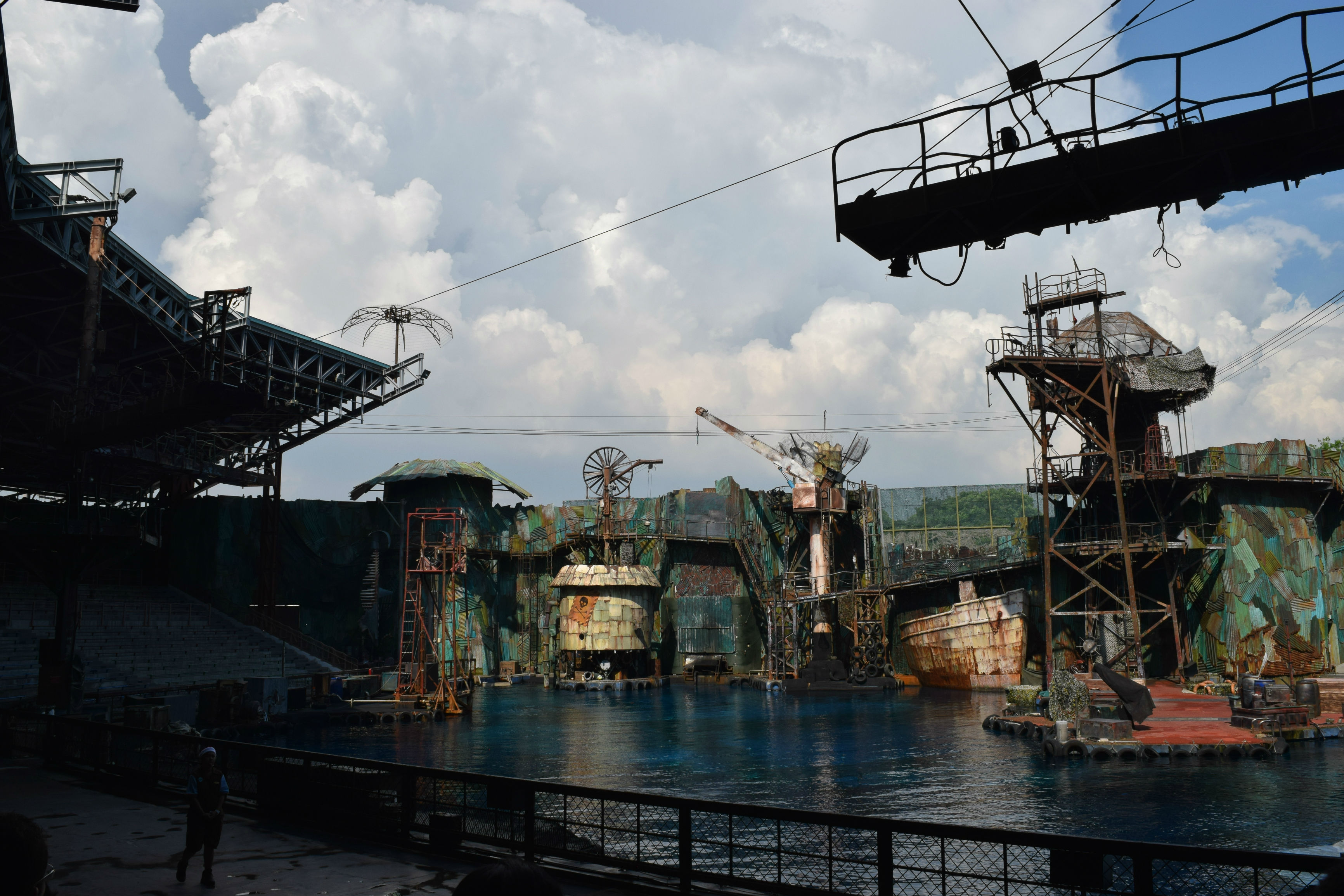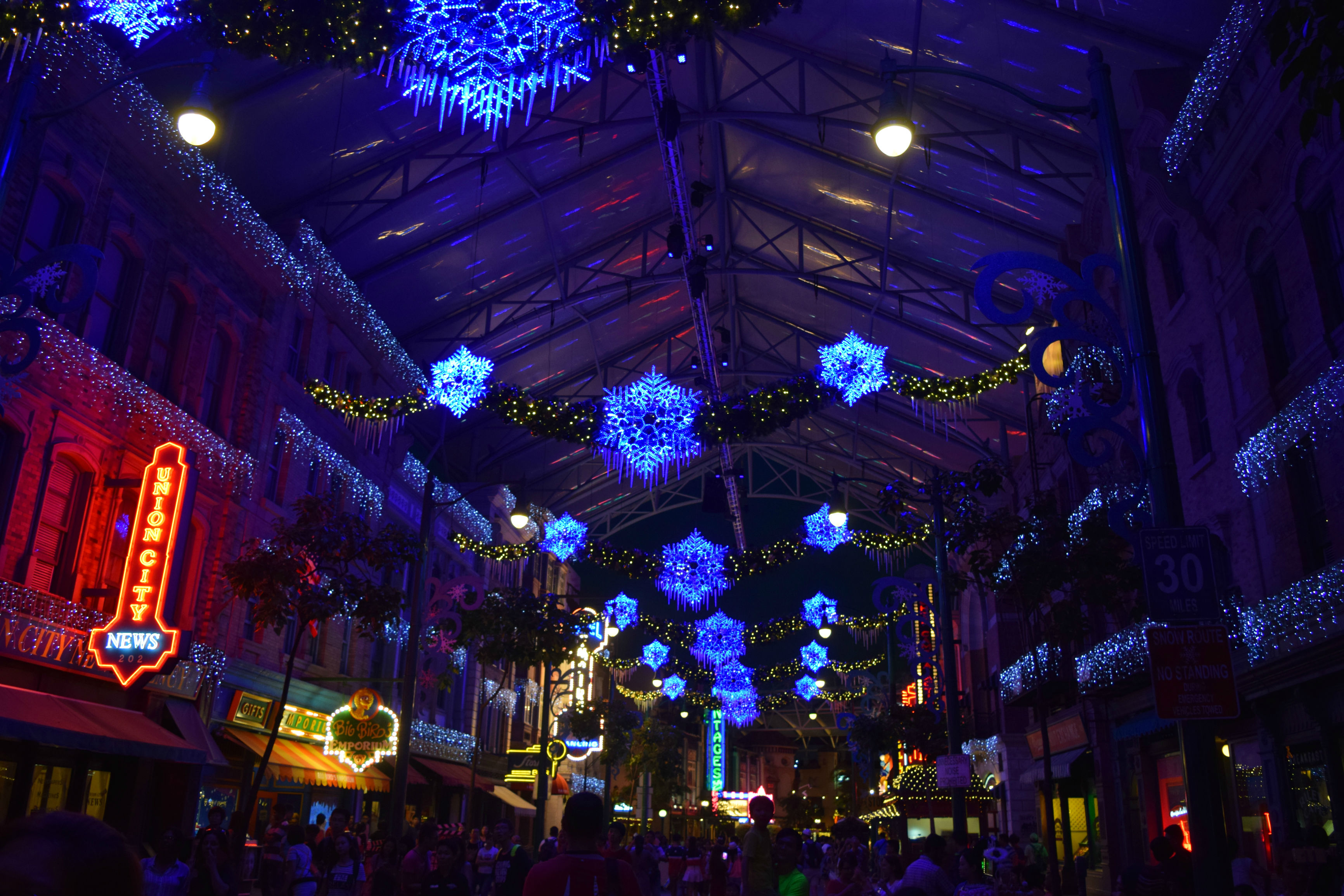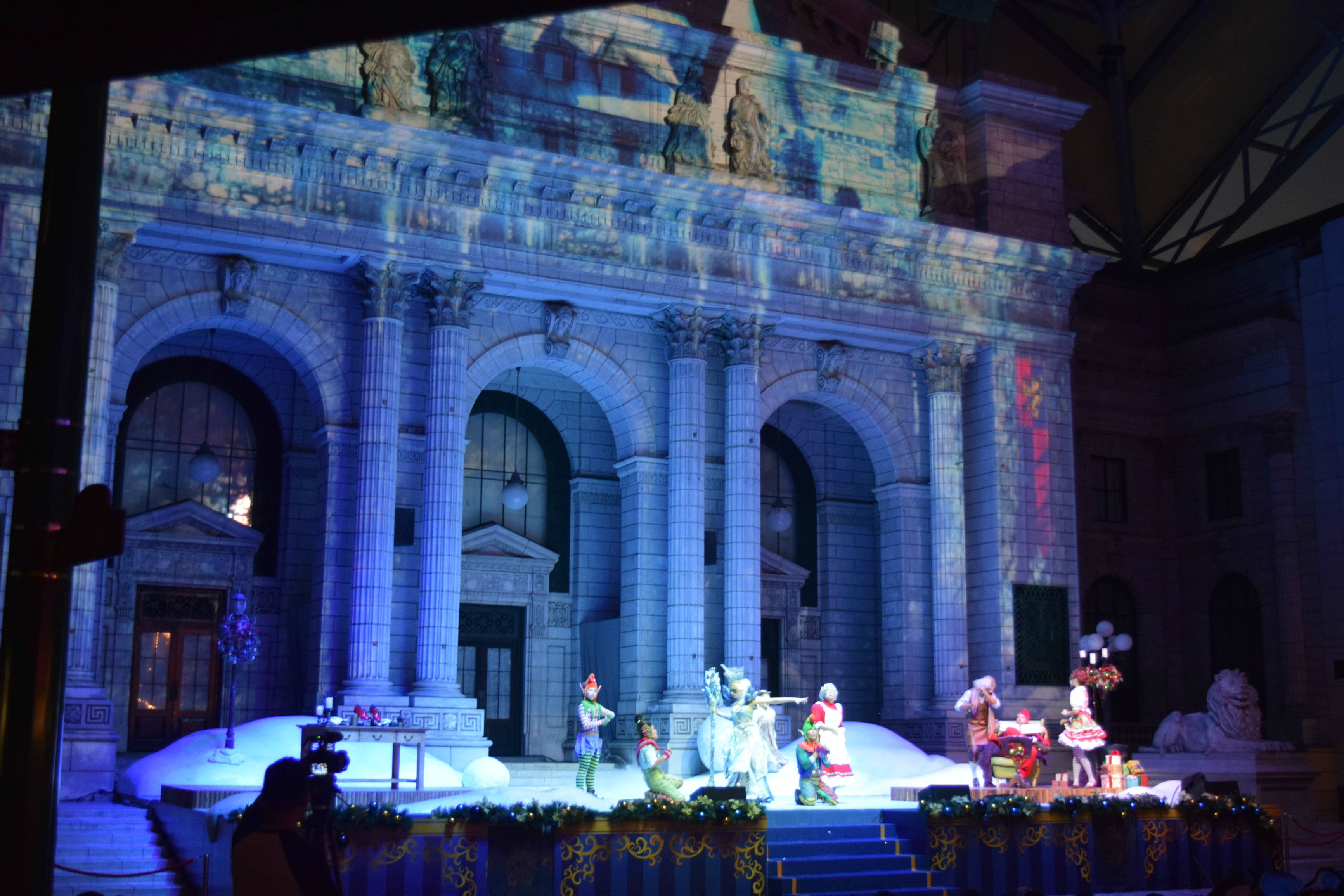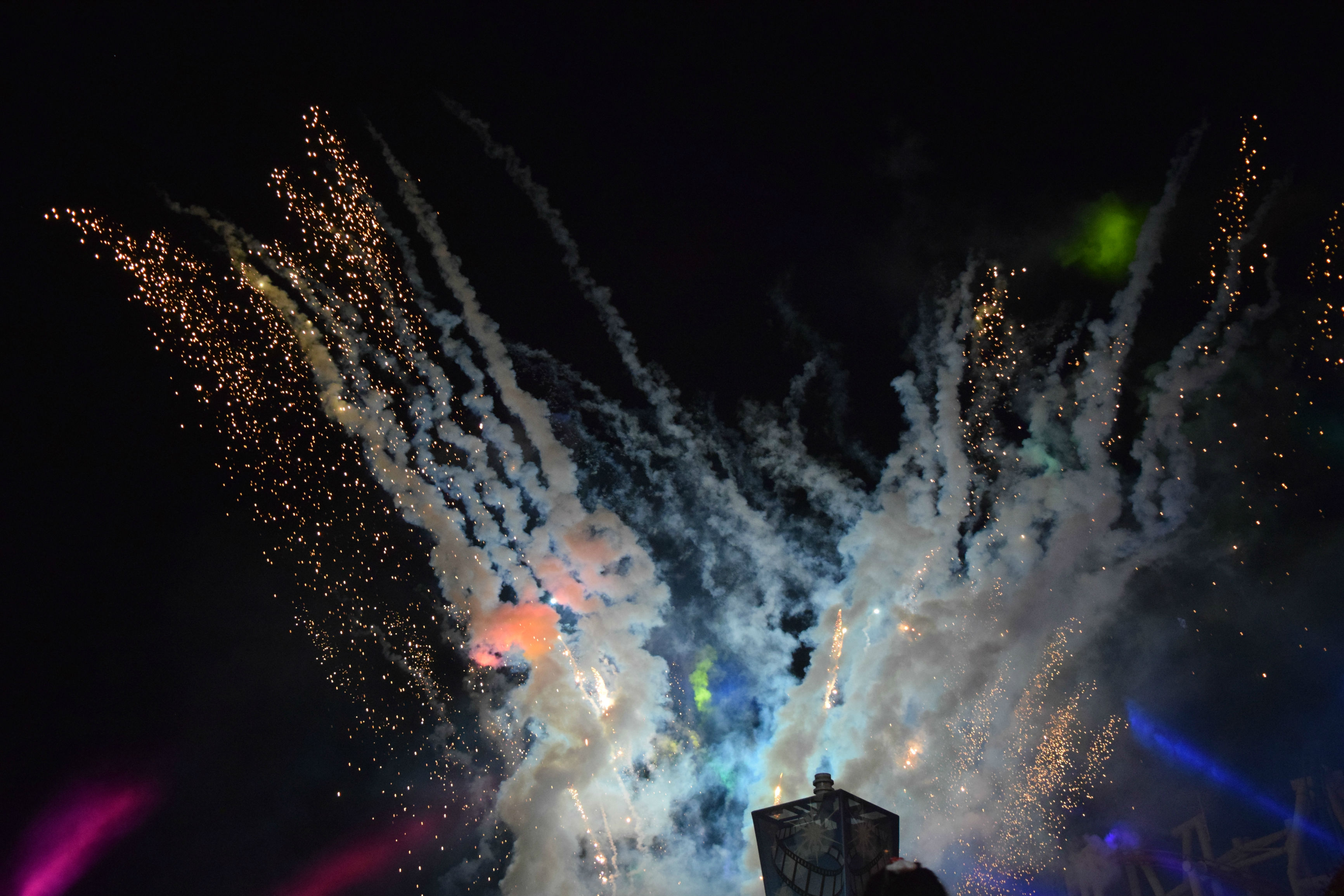 Universal Studios Singapore (USS) is a theme park located in Sentosa Island of Singapore, easily accessible from Harbourfront, whether by monorail, cable car, or by foot! I would suggest going by foot instead, as monorail may have a longer queue while cable car can be expensive but worth the experience.
In USS, it's a must to try the awesome and thrilling rides like the Transformer's, Battlestar Galactica's, and the Revenge of the Mummy, just to name a few! Otherwise, there are also shows and performances available throughout the theme park at a scheduled time.
During the Christmas seasons, there are theme and events available to fit in the Christmas mood like the the fireworks performances and dances too. Well, an admission into USS may vary (depending on ticket type), but generally they cost about SGD76 per adult for a day-ticket!
You may visit RW Sentosa – USS Attraction for more information.
Nearest MRT station: Harbourfront
S.E.A. Aquarium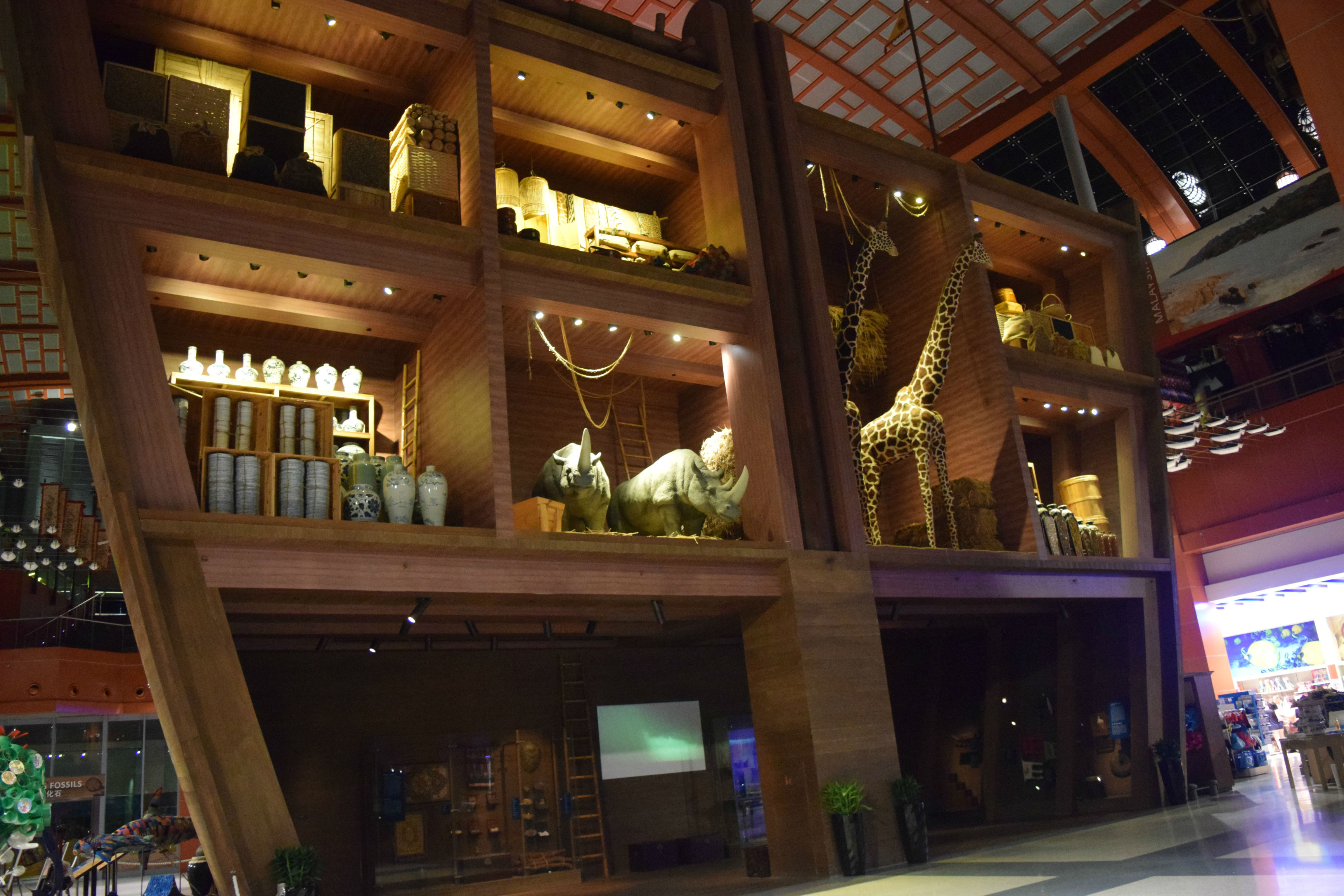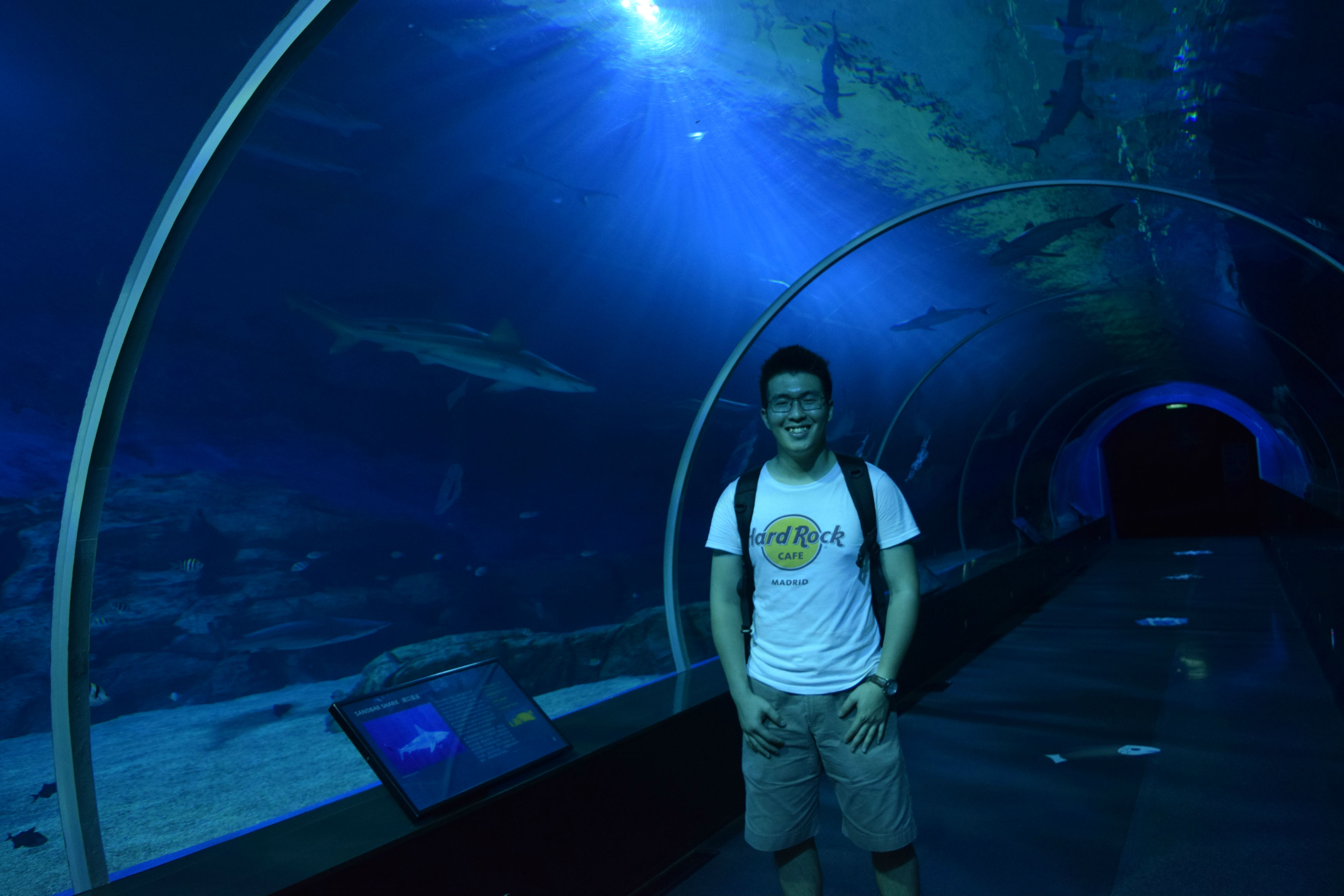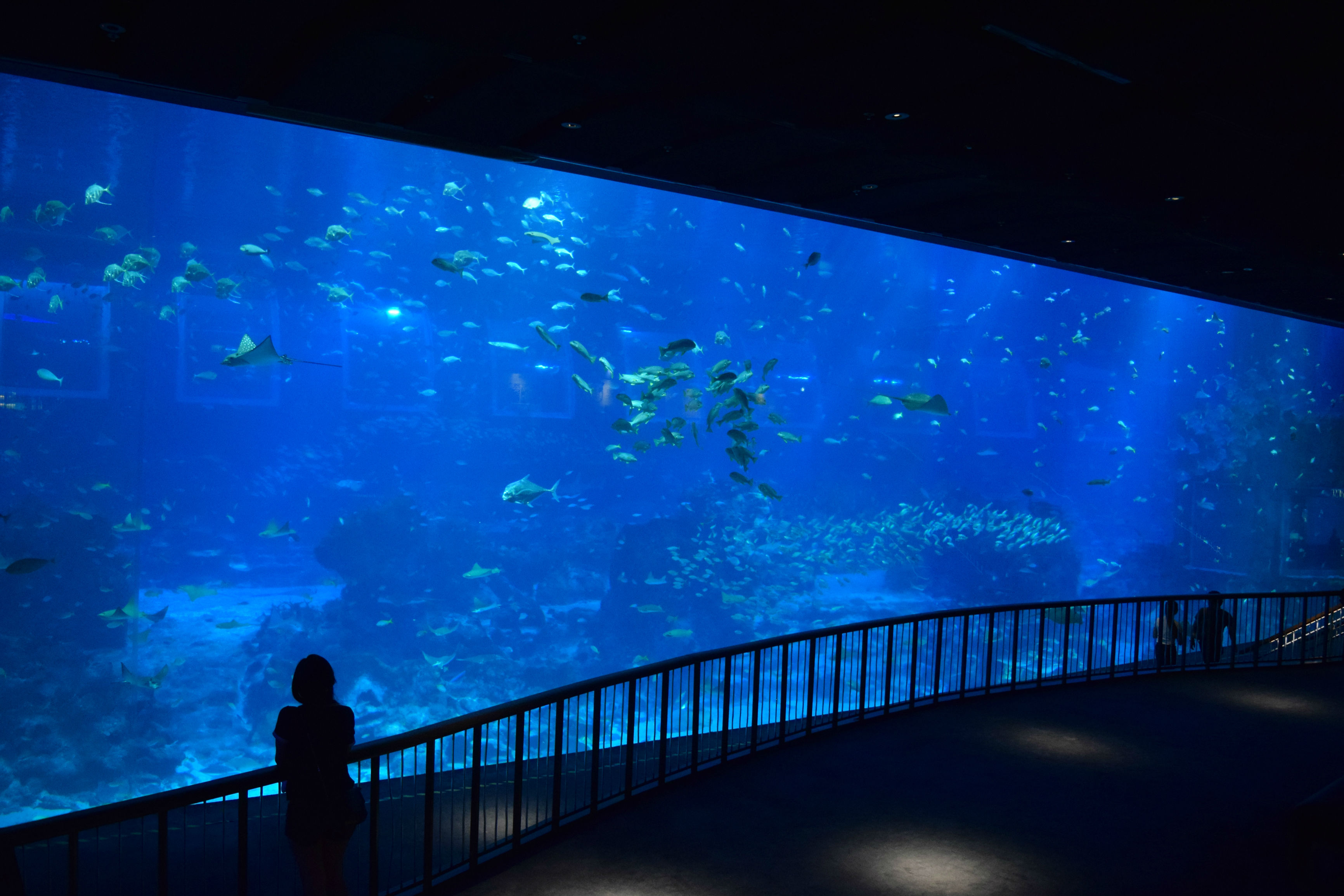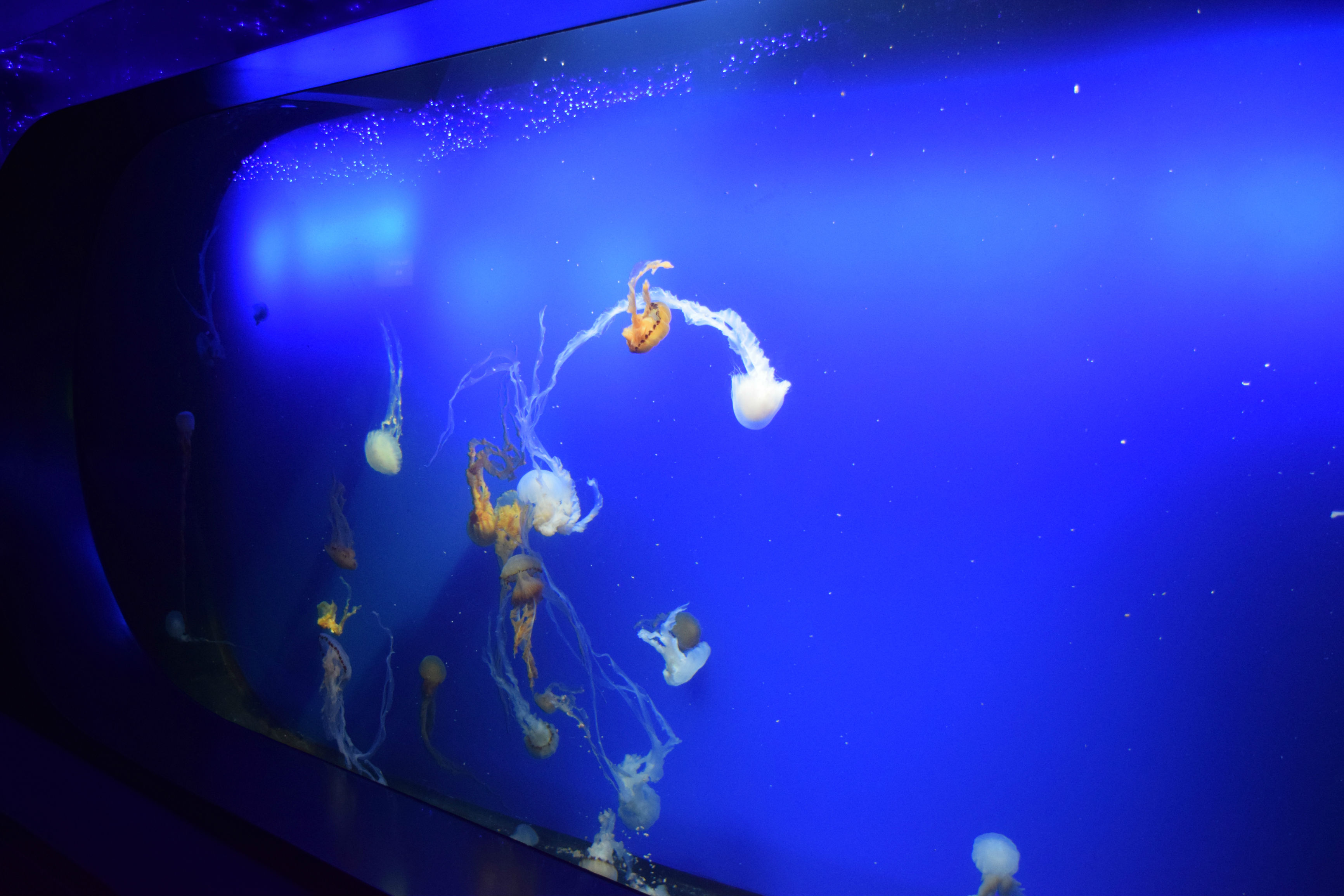 Near to the USS is the S.E.A. Aquarium, featuring over 800 species of marine life that can be very educational. Worth the visit and the admission can cost about SGD30 – SGD34 per adult for a day-ticket (depending on ticket type).
You may visit RW Sentosa – S.E.A. Aquarium Attraction for more information.
Nearest MRT station: Harbourfront
Shopping your way along Orchard Road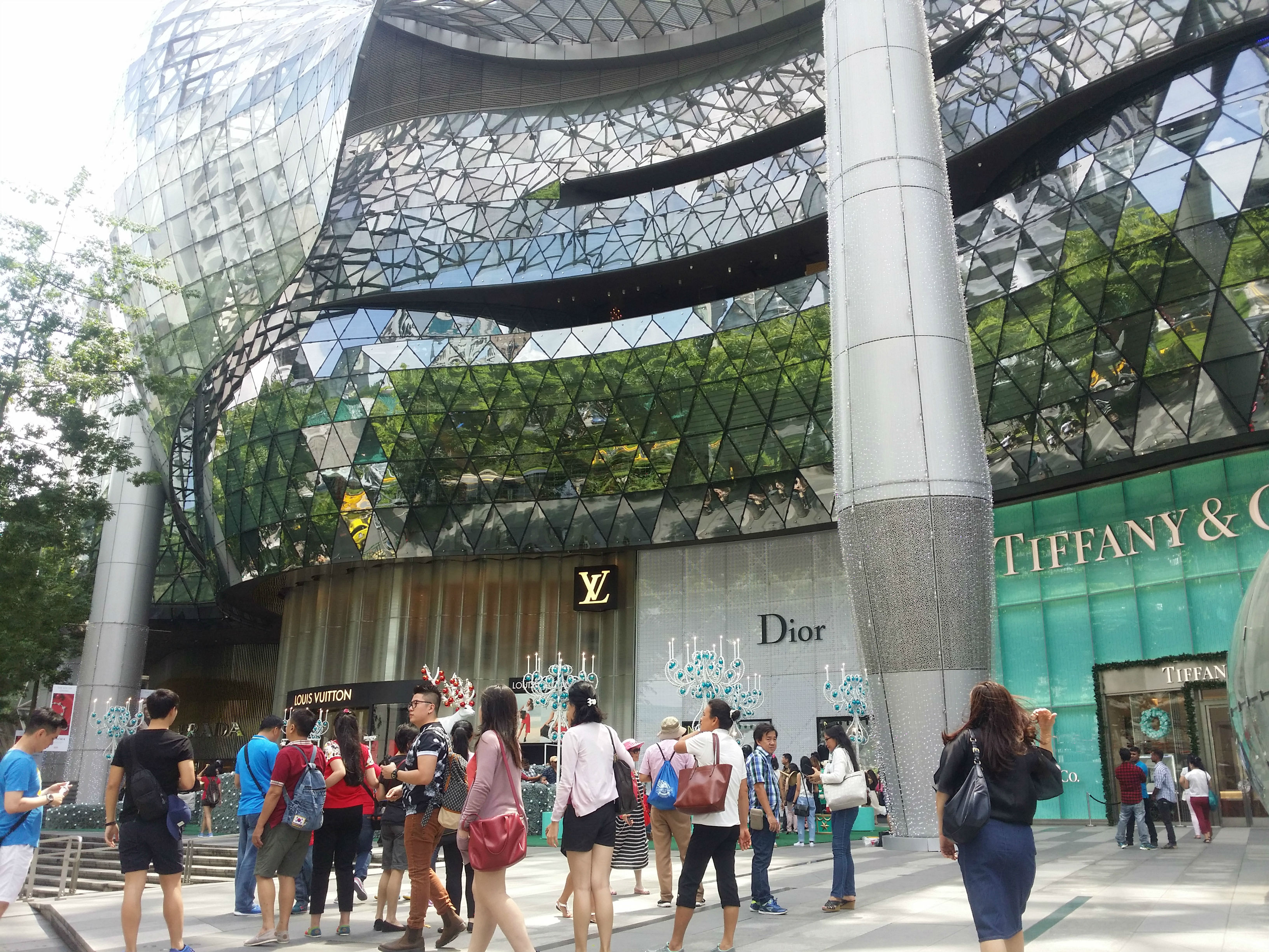 Walking along Orchard Road gives you a sense of a luxurious lifestyle as you find a broad range of luxury brands and stores. There are many shopping malls available along Orchard Road, that includes the ION Orchard, Wisma Atria, Takashimaya, and Orchard Central, just to name a few.
Be prepared to get your credit cards swiped!
Nearest MRT station: Orchard; or Somerset
A stroll along Chinatown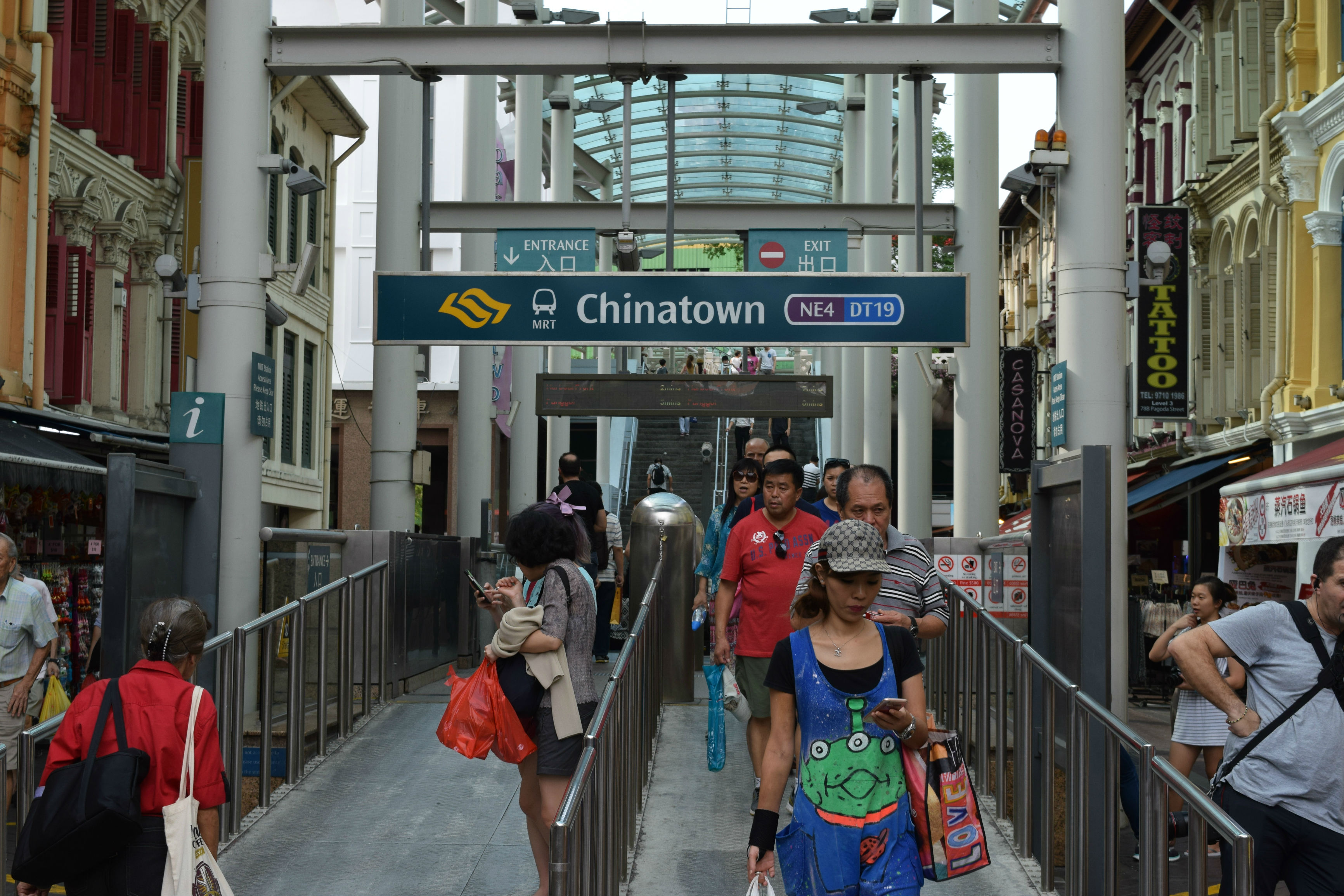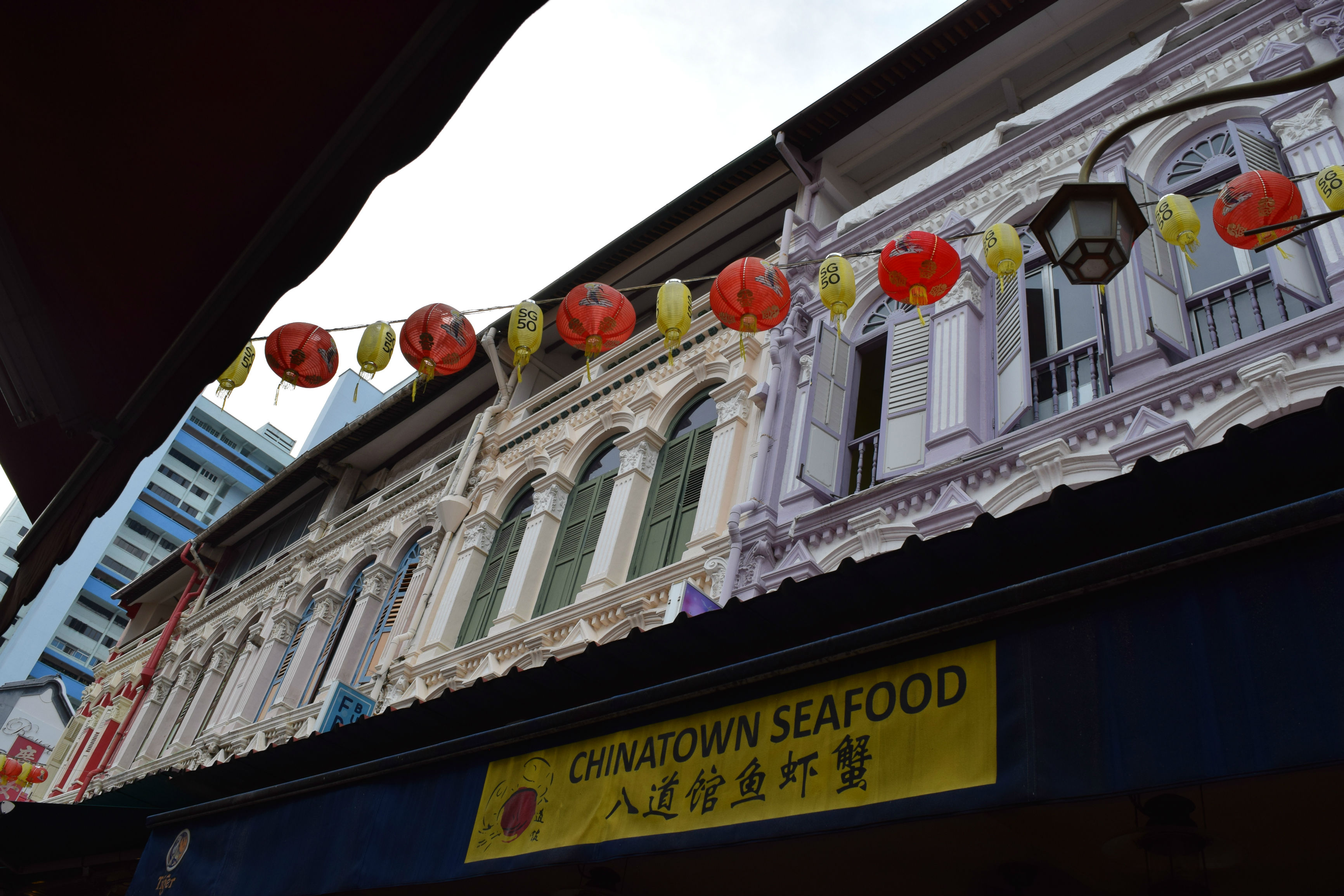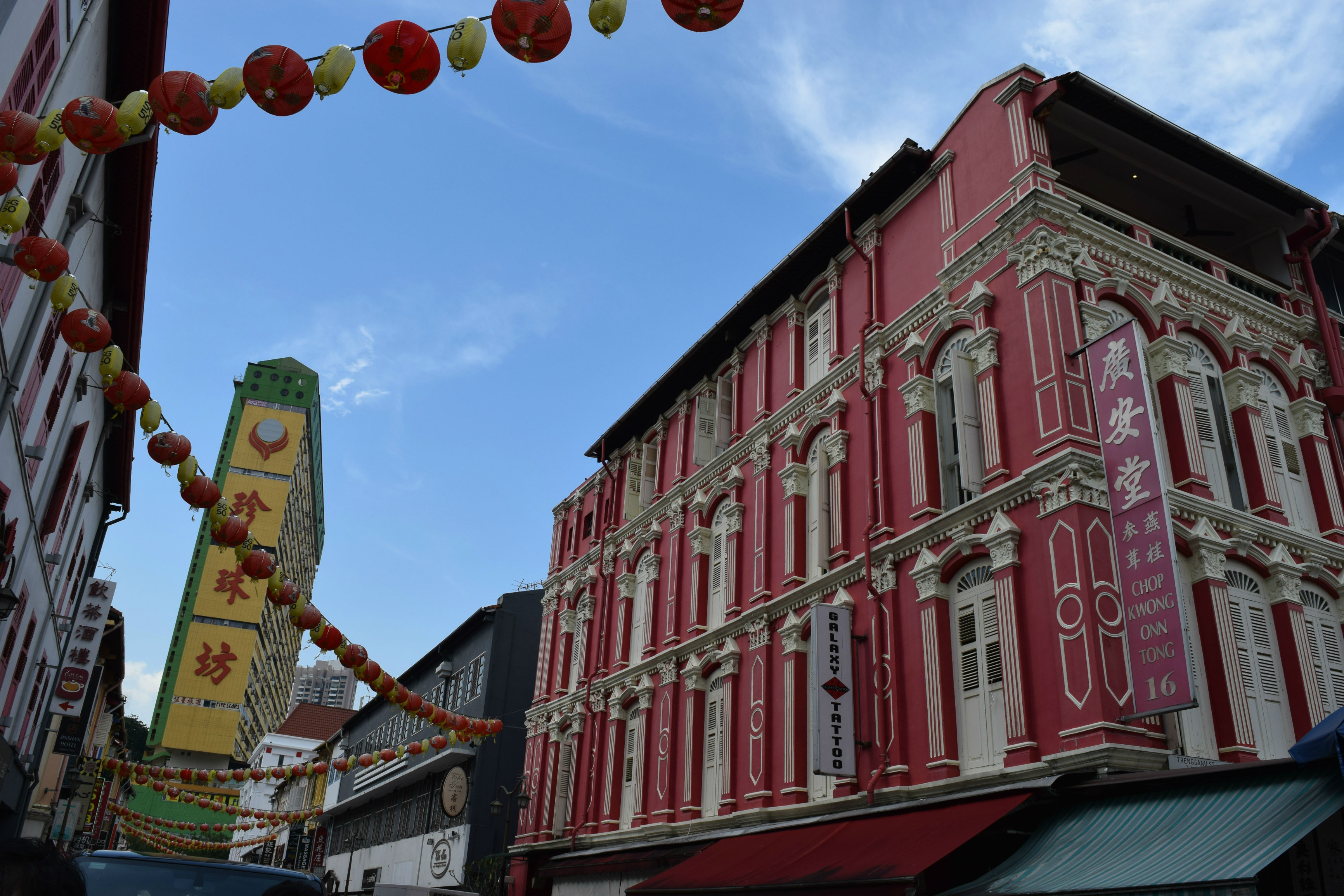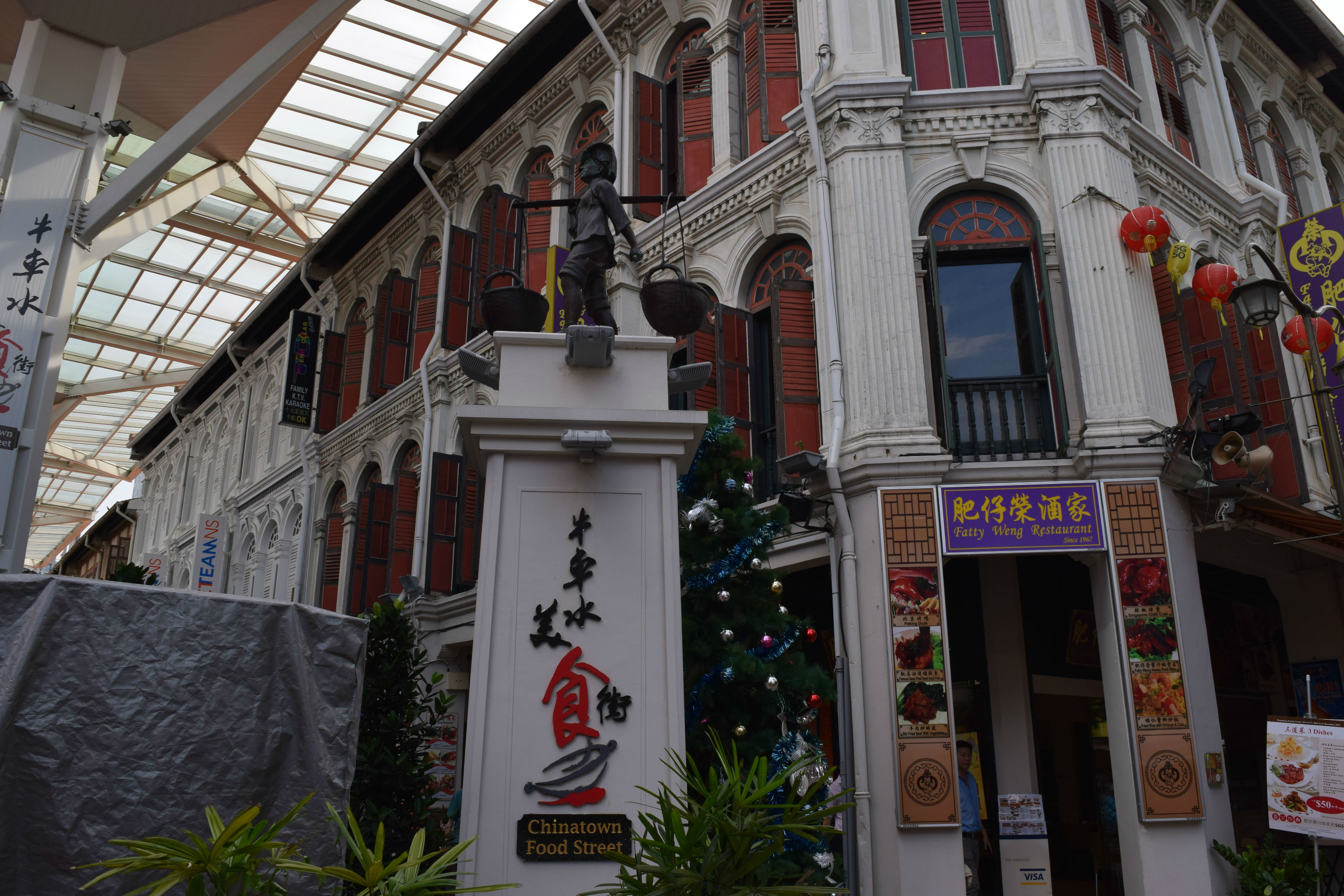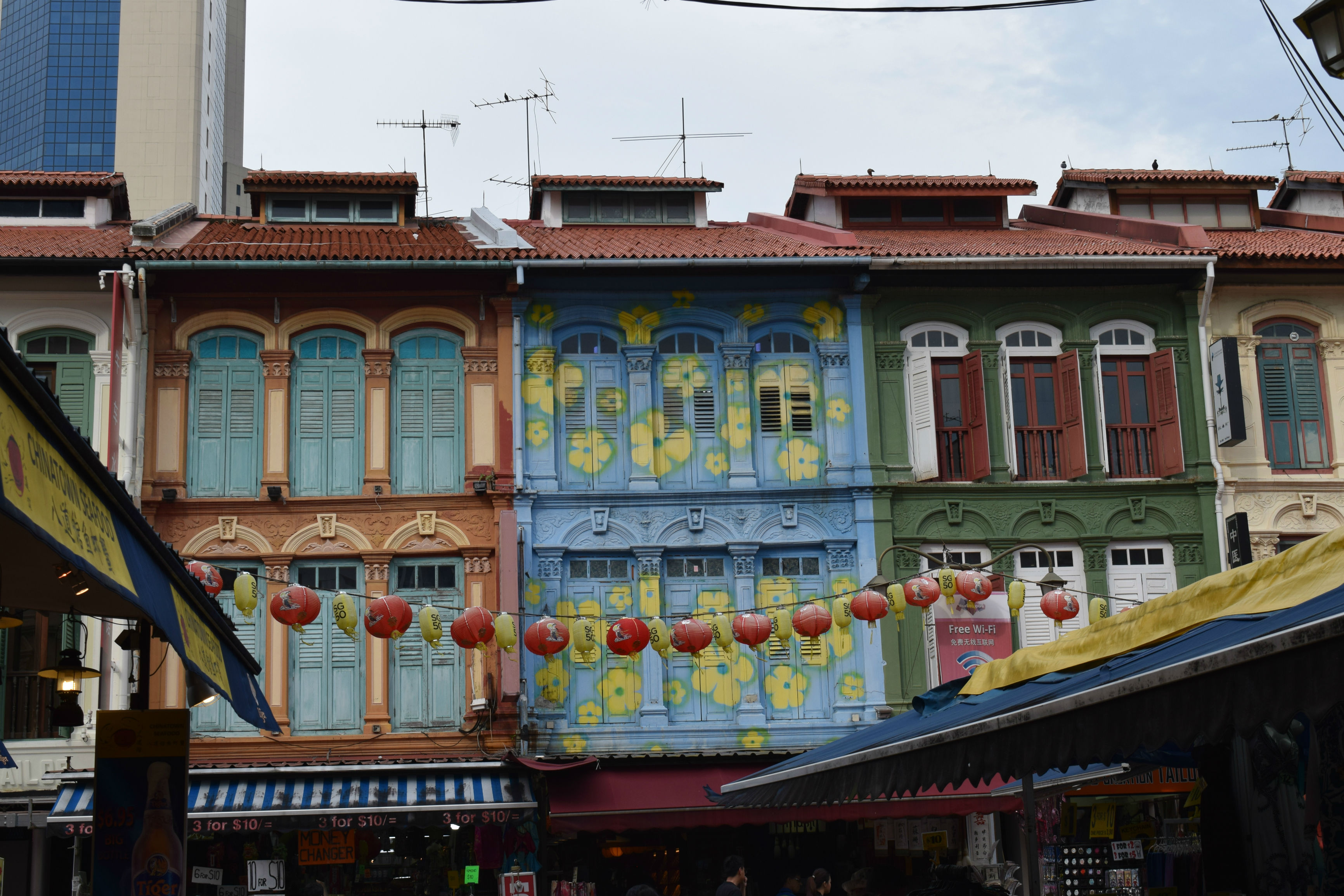 Like many other countries in Europe, you shouldn't miss your visit to Chinatown where you can really grab good souvenirs and hunt for good food! What I  like most about Chinatown here is the concentrated ethnic Chinese culture embedded on its buildings!
Nearest MRT station: Chinatown
Clarke Quay Nightlife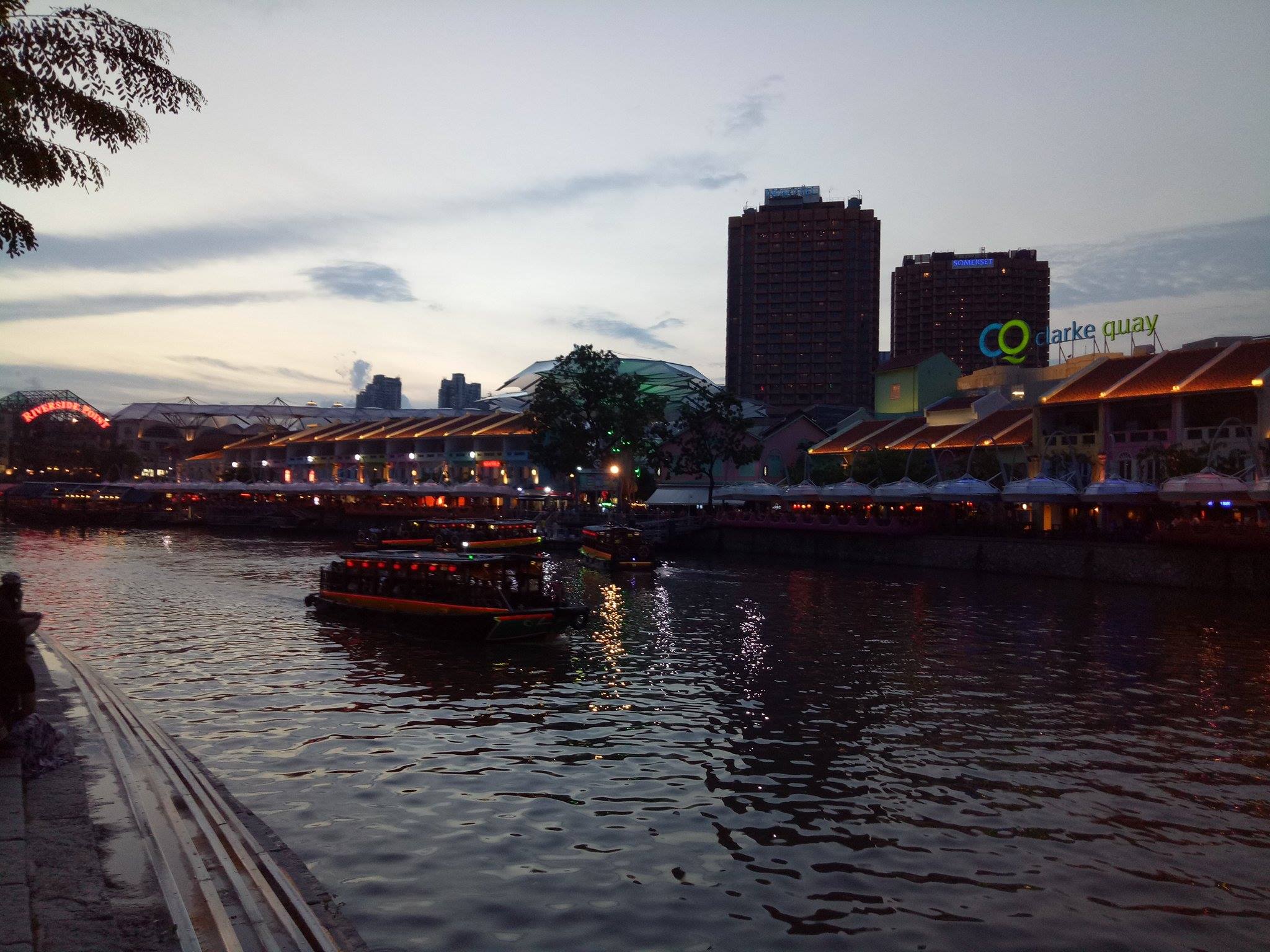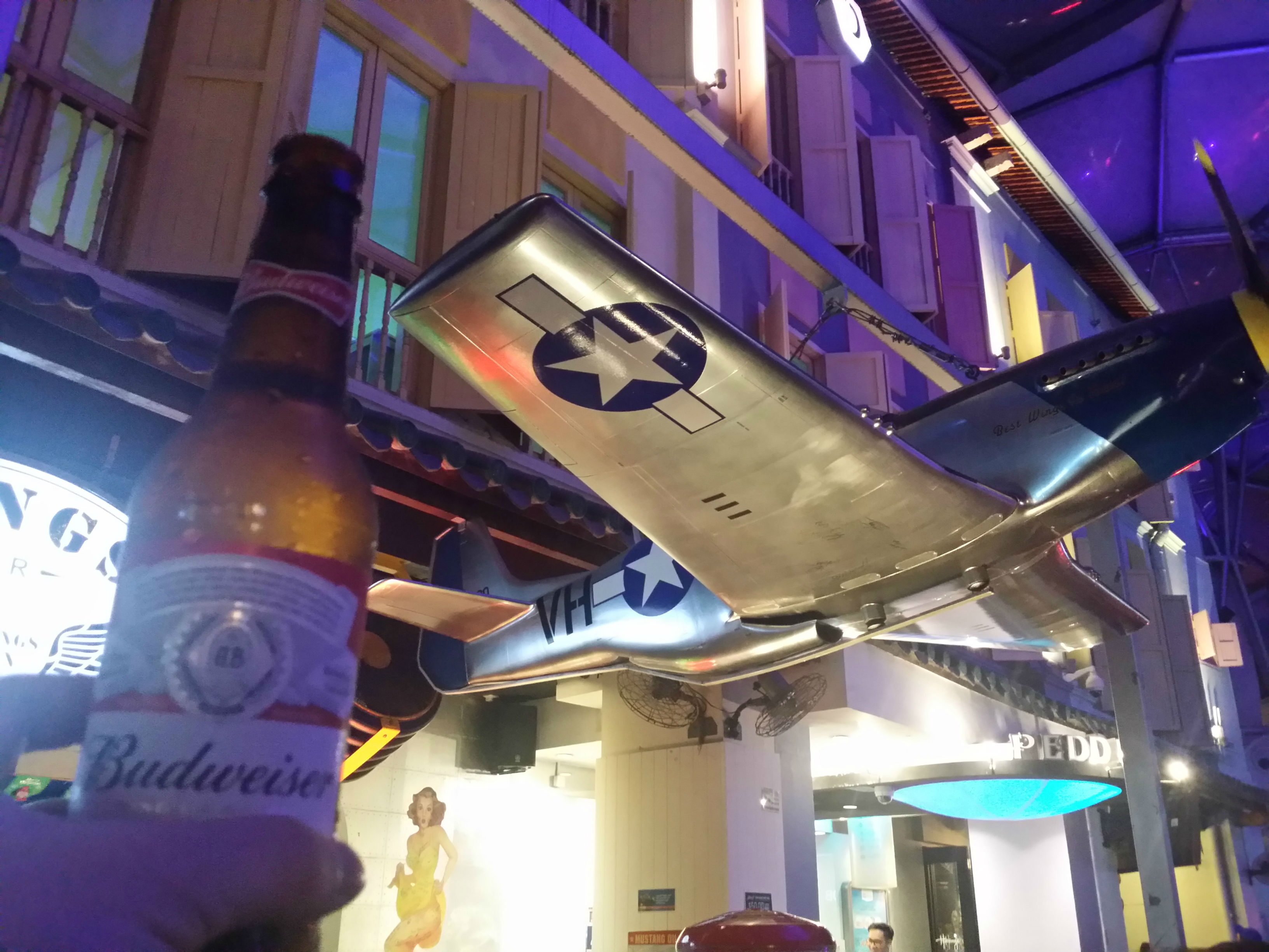 Going for a night-out? You may also consider visiting the Clarke Quay where you can find many pubs and bars along the historical riverside quay. It is a good place to hangout with your friends with some beers after a hectic day, but drinking at Clarke Quay can be really expensive too!
A bucket of beers can easily cost about SGD60++!
Nearest MRT station: Clarke Quay
East Coast Park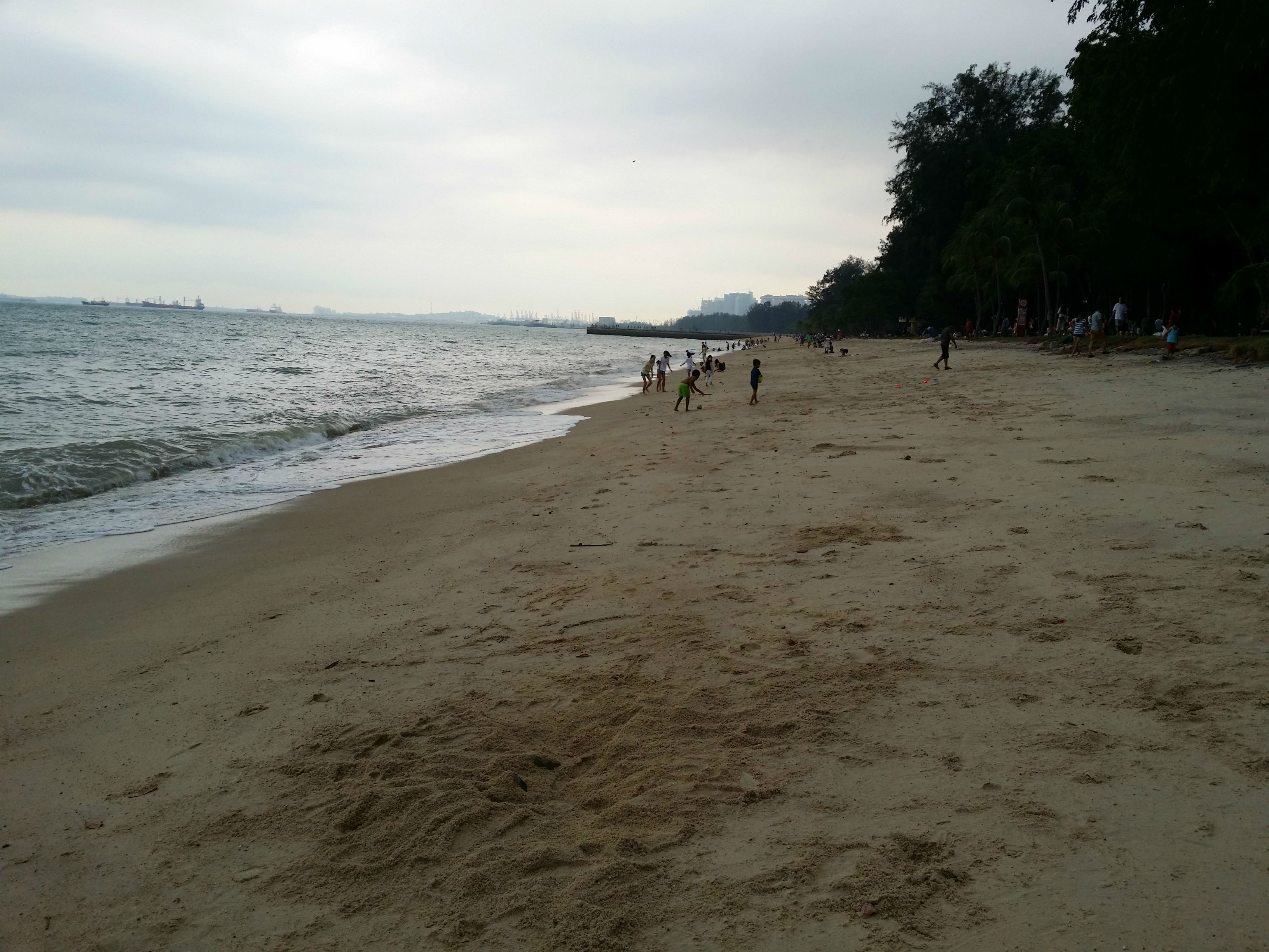 If you are keen of spending time at the waters, you may take a stroll along the East Coast Park. The East Coast Park is a beach park that stretches pretty long along the coasts, and you will be able to rent a bicycle to get you from one point to another.  If you don't already know, these places are primarily favourite to most families to spend the evening at, or to do a barbecue gathering (spaces to do this are provided).
Changi Airport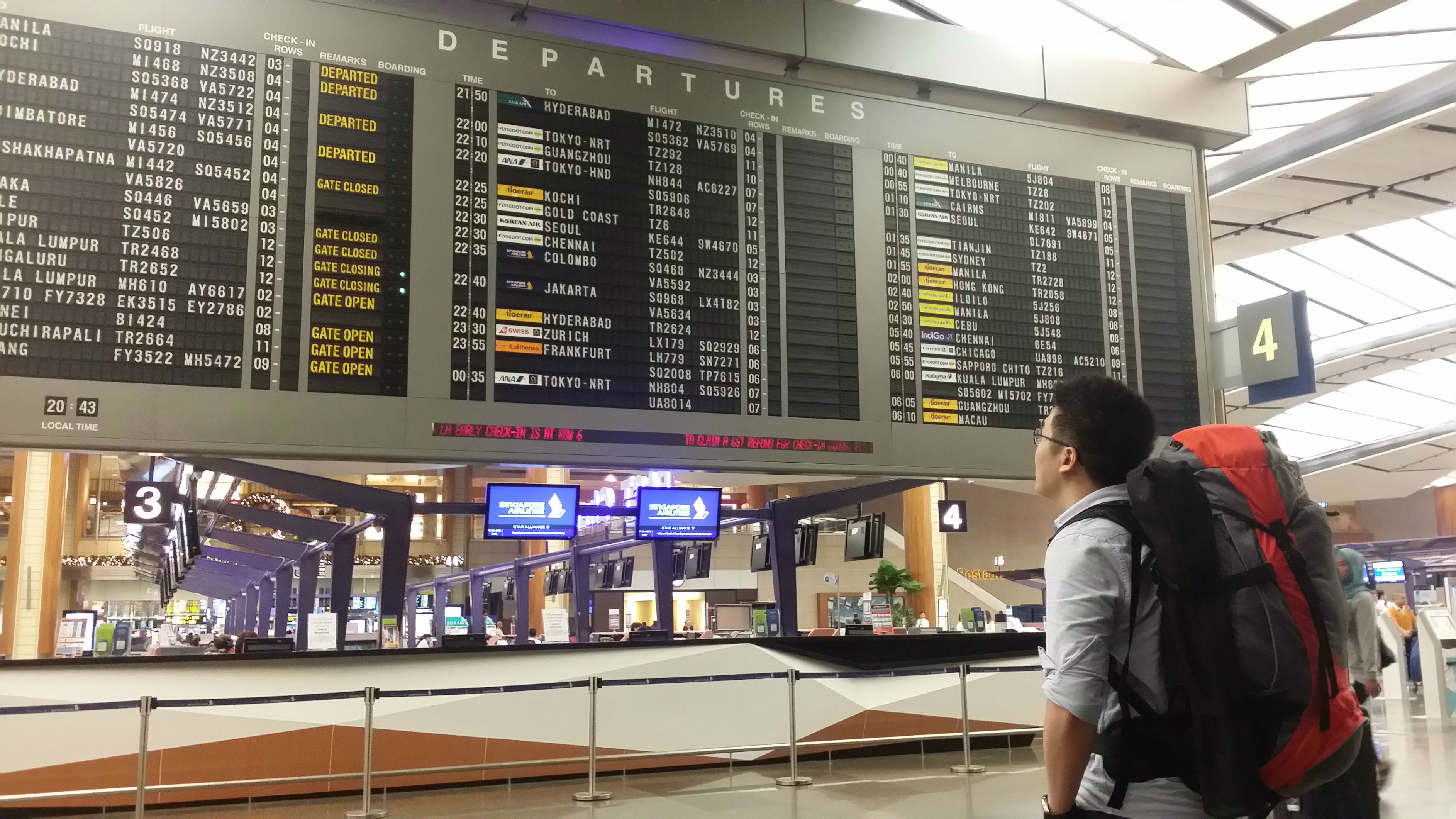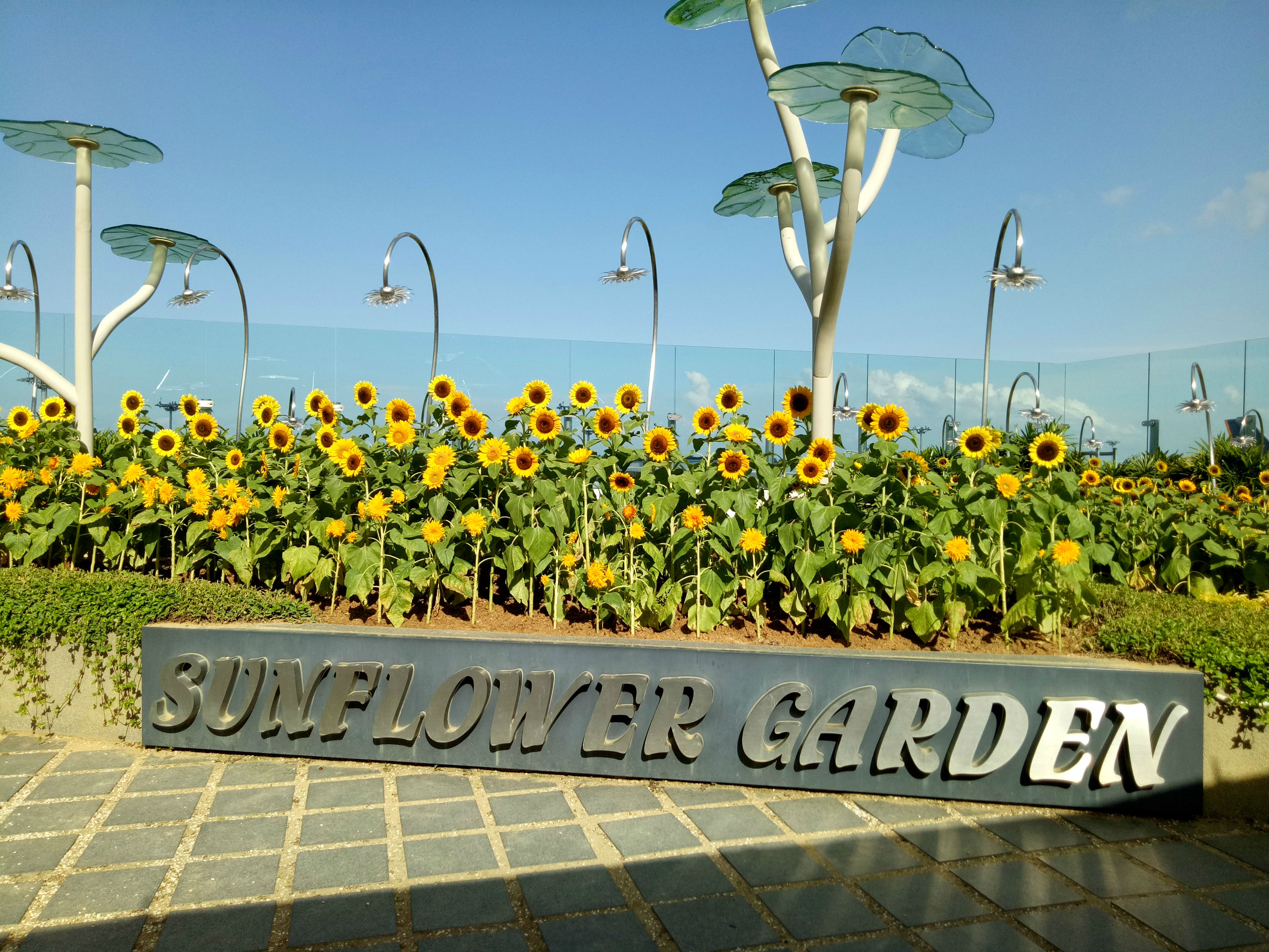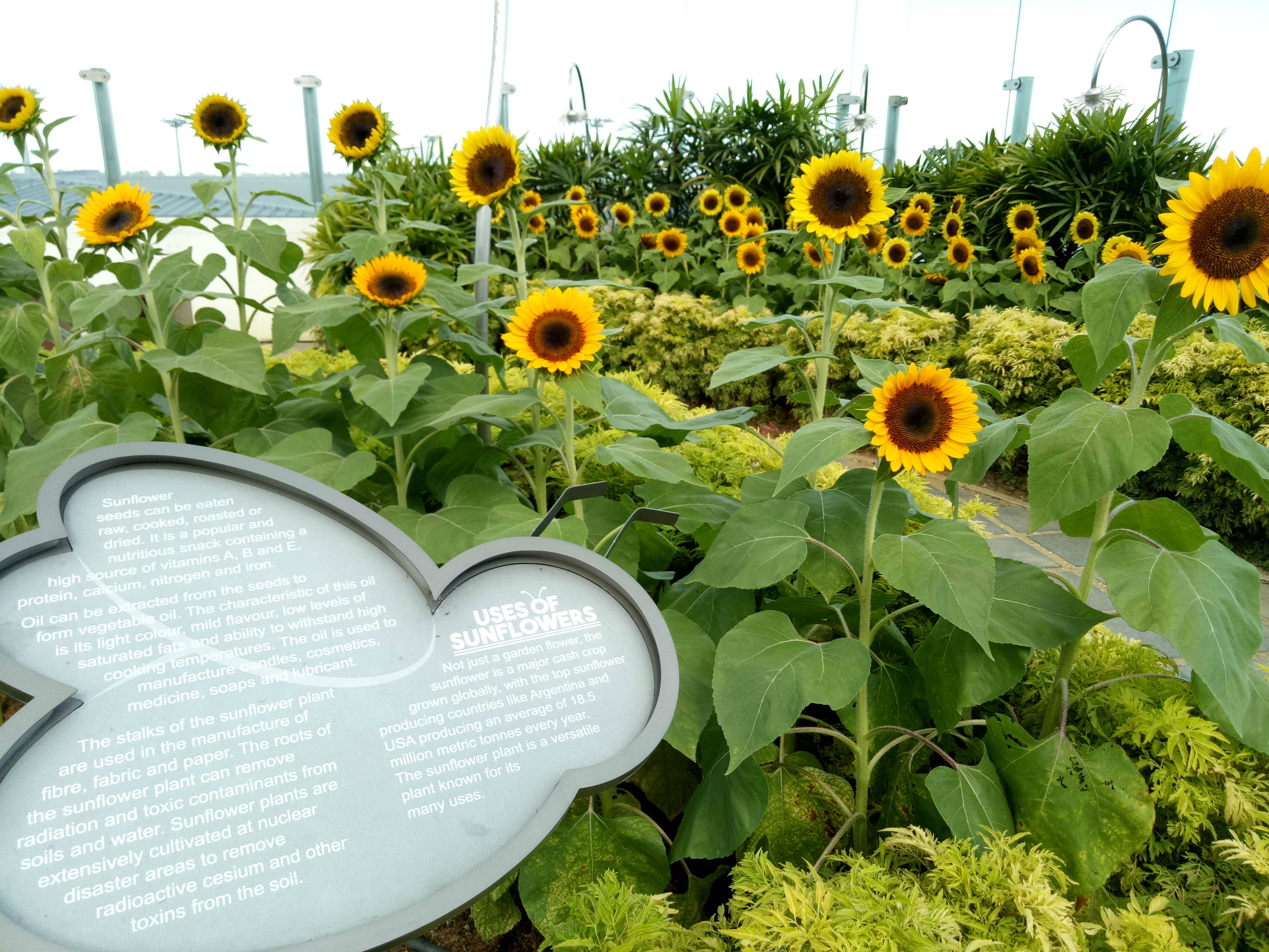 Changi Airport is best known for its dominating award for being the best airport in the world! Gathering up to four (4) terminals in Changi Airport, they have continued to serve its visitors the best out of everything, even a sunflower garden on its rooftop! Looking for entertainment? They have got cinemas and game rooms available too. Feeling stressed? Take on the massage chairs for free!
Changi Airport itself is a destination for all, without being the sole purpose of catching your flight, but also a destination to spend your time to use its friendly facilities available. Impressive indeed!
Nearest MRT station: Changi Airport (transiting at Tanah Merah is required)
---
OTHER OPTIONAL PLACES WORTH VISITING
Parliament House & National Gallery
The Parliament House serves as the public building and a cultural landmark while the National Gallery holds the largest public collection of art within the South Eastern region.
Nearest MRT station: City Hall; or Clarke Quay
Esplanade
Esplanade, also a theatre on the bay gives you great performances and events on a scheduled basis, ranging from various theme and plays. There are also group of band and performances played by foreign talents and cultures.
Nearest MRT station: Esplanade
Singapore Zoo
With a large number of animals and species, it is always worth to pay the Singapore Zoo a visit. I find that the Singapore Zoo is always educational, especially if you take your kids along! Do expect an entire day activity at the zoo too.
You may visit Singapore Zoo – Website for more information.
Singapore Botanic Gardens
I have not visited the Botanic Gardens but very much suggested if you love the tropical flora and the nature reserves.
You may visit Singapore Botanic Gardens – Website for more information.
MacRitchie Reservoir / Bukit Timah
You may visit the true nature of the MacRitchie Reservoir by taking the trail to the TreeTop Walk, a suspension bridge best known for its scenic nature views. The entire trail may take between an hour 30 minutes to two, depending on your pace.
Otherwise, you may switch to Bukit Timah for a shorter trail, but requires an effort to walk uphill instead! Furthermore, Bukit Timah is less crowded too!
---
FOOD AND DRINKS YOU'D LIKE TO TRY
There will be a long-list of food to try here in Singapore and I have sorted a few as part of my recommendations!
Keng Eng Kee Seafood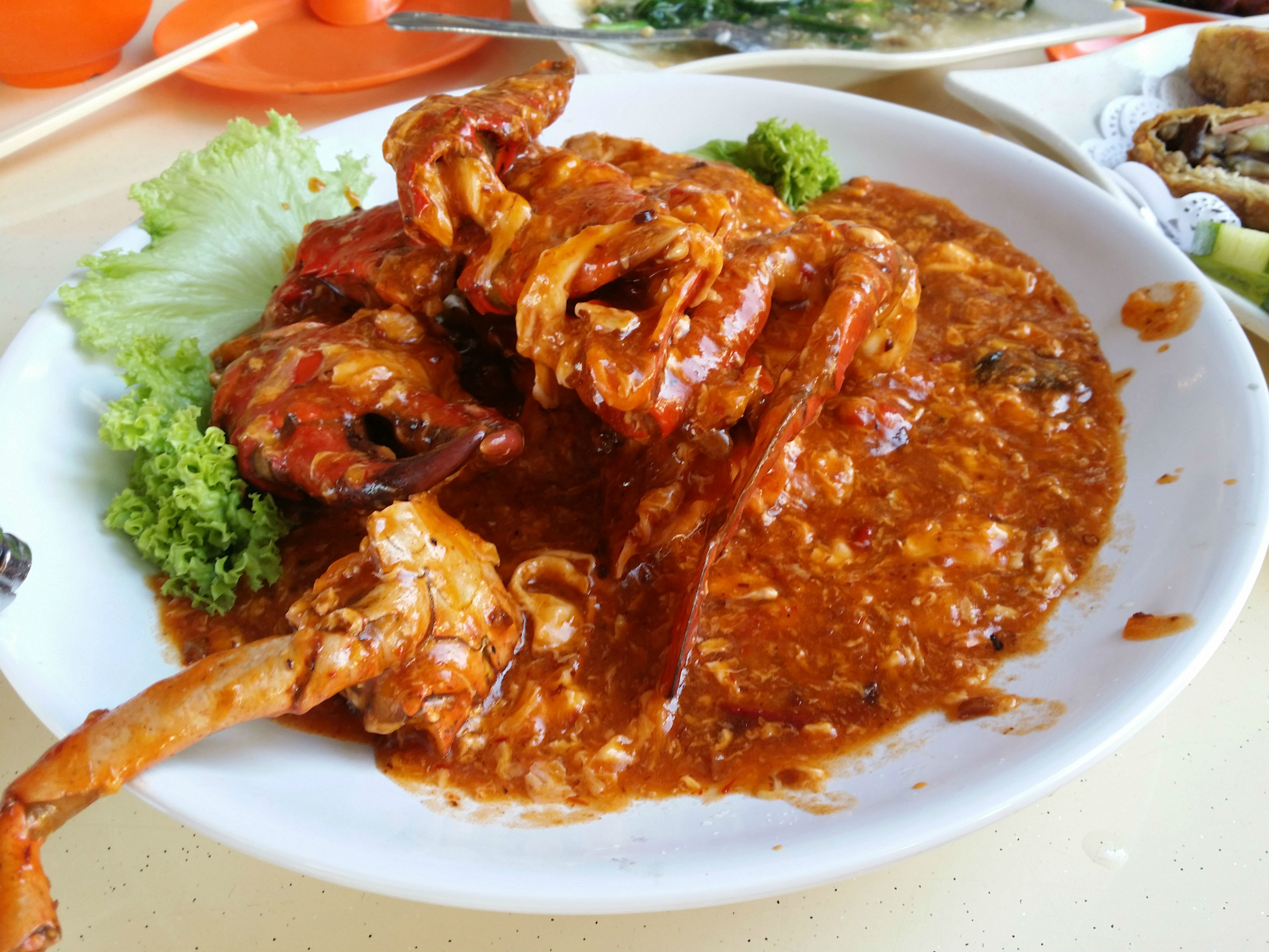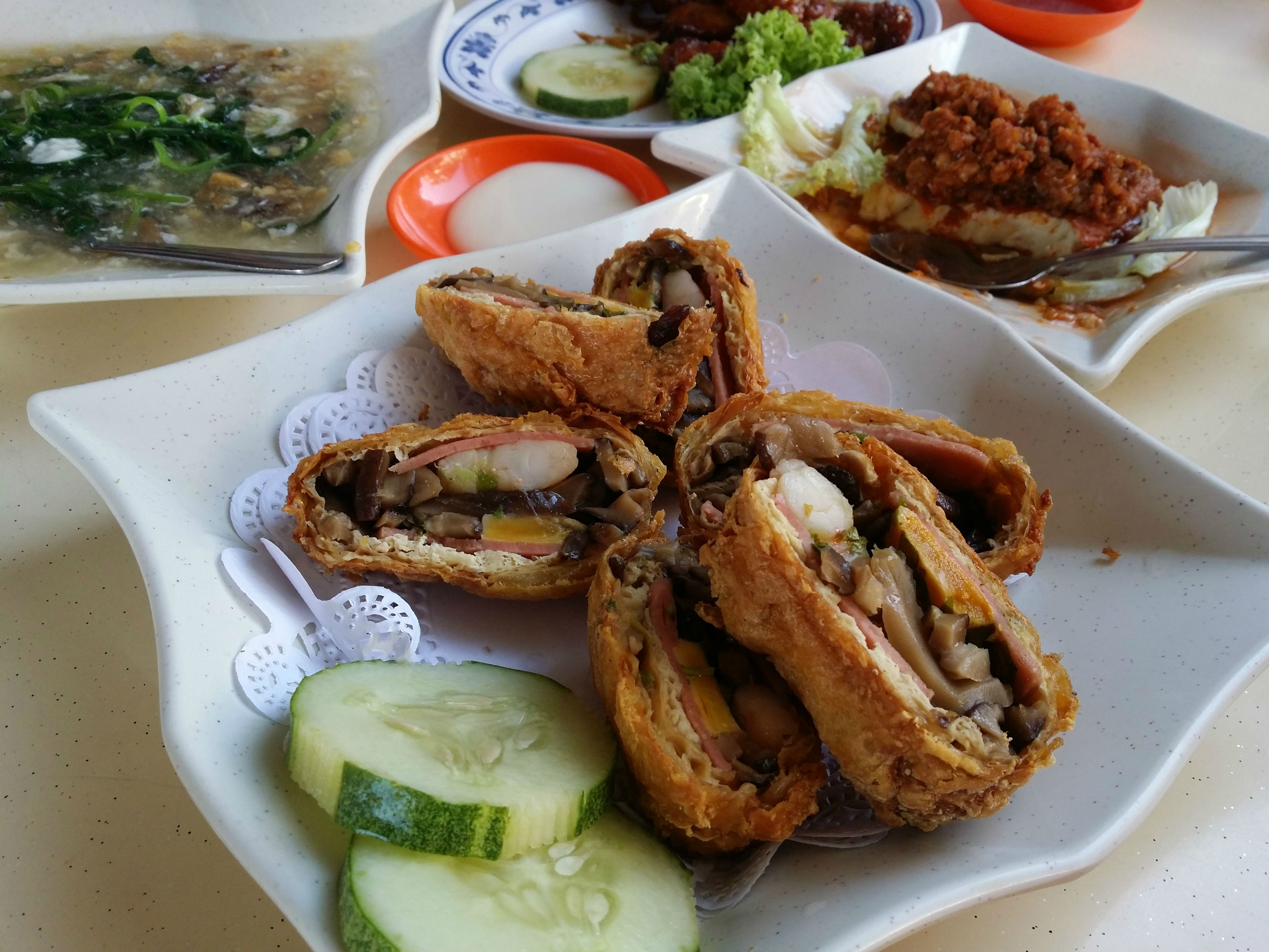 East Coast Village (along East Coast Park)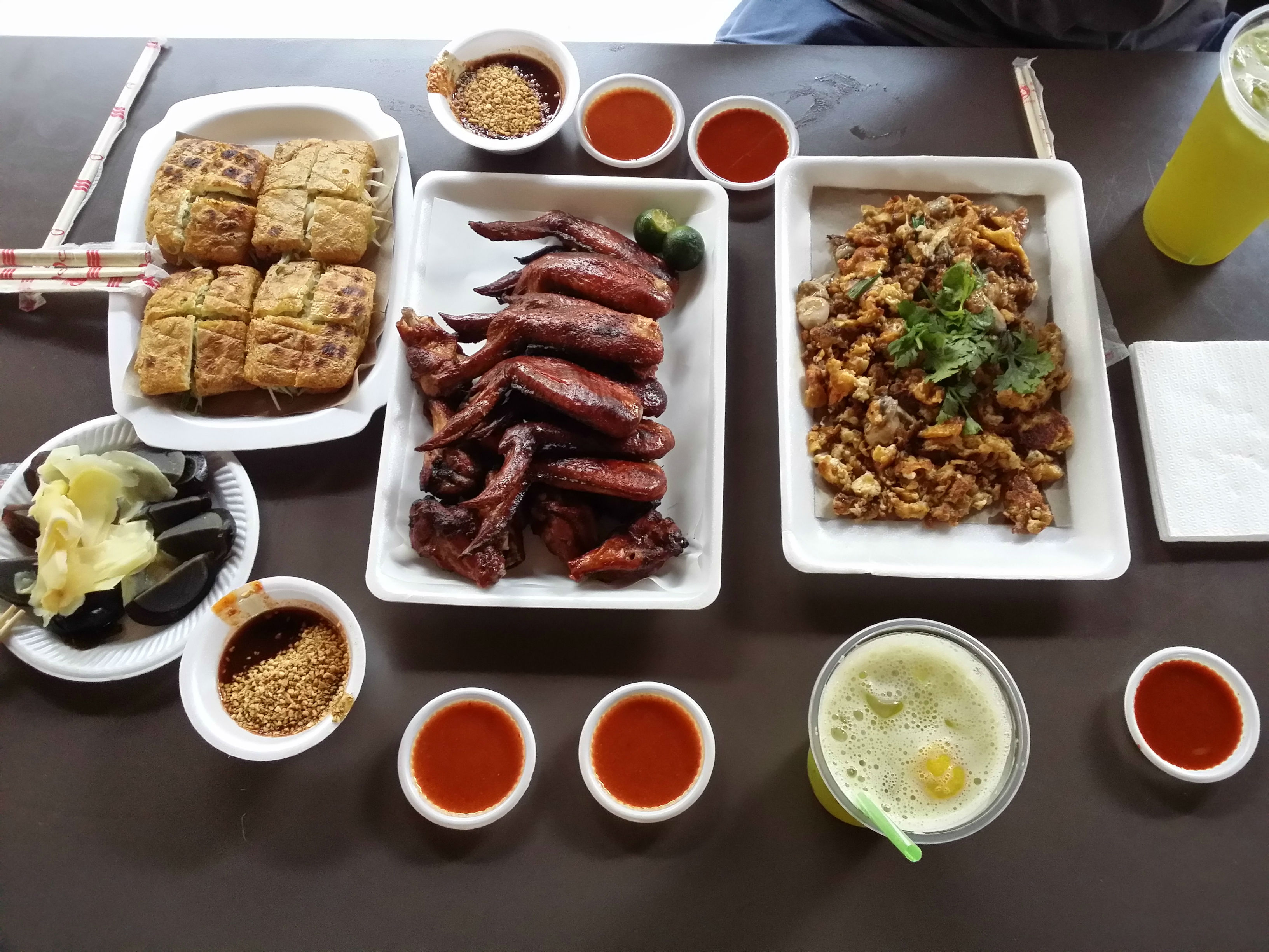 Ming Chung Restaurant (Henghua Cuisine)
Nearest MRT station: Lavender
Loo's Hainanese Curry Rice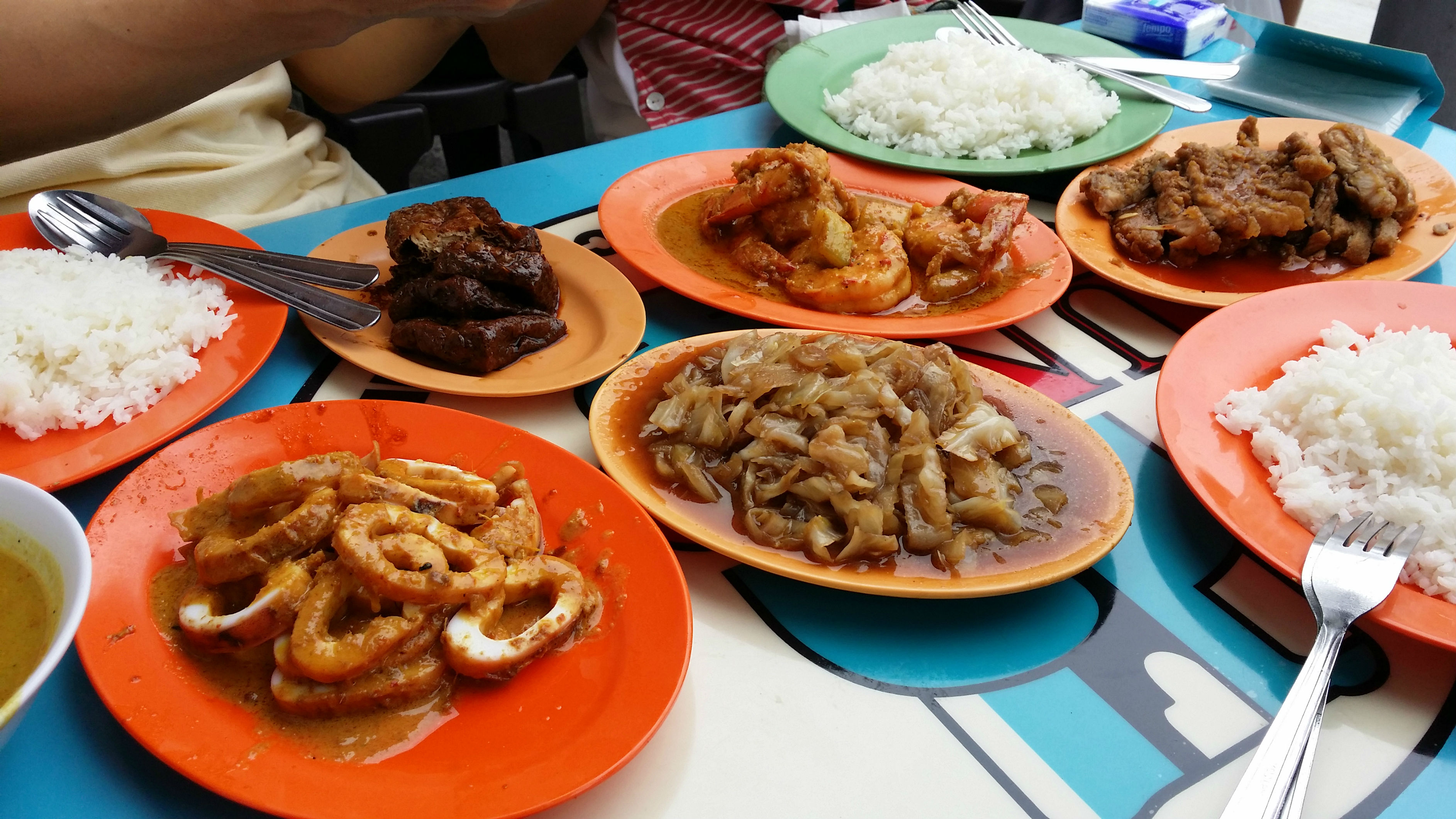 Nearest MRT station: Tiong Bahru; or Outram Park
Singapore Hawker Centres
The beauty of  food hunting here in Singapore, is to start with the hawker centres. There are many hawker stalls to choose from, but always good to start with in order to blend into the awesome local food and taste!
Chinatown Complex
The Chinatown Complex is situated along Smith Street and they also holds the first Michelin Star hawker stall, serving the famous Hong Kong Soya Sauce Chicken Rice & Noodle. Well, it is also the cheapest Michelin Star food ever served in the world!
Otherwise, there are many other famous stalls you can find in the Chinatown Complex.
Nearest MRT station: Chinatown
Lau Pa Sat
Lau Pa Sat is a historic looking building, that houses hawker stalls and it is a good place if you are looking for satays. Personally I felt that the food here in Lau Pa Sat is average, but what attracts me most was the exterior and interior of the building.
Nearest MRT station: Downtown; or Telok Ayer
Creamier Handcrafted Ice Cream and Coffee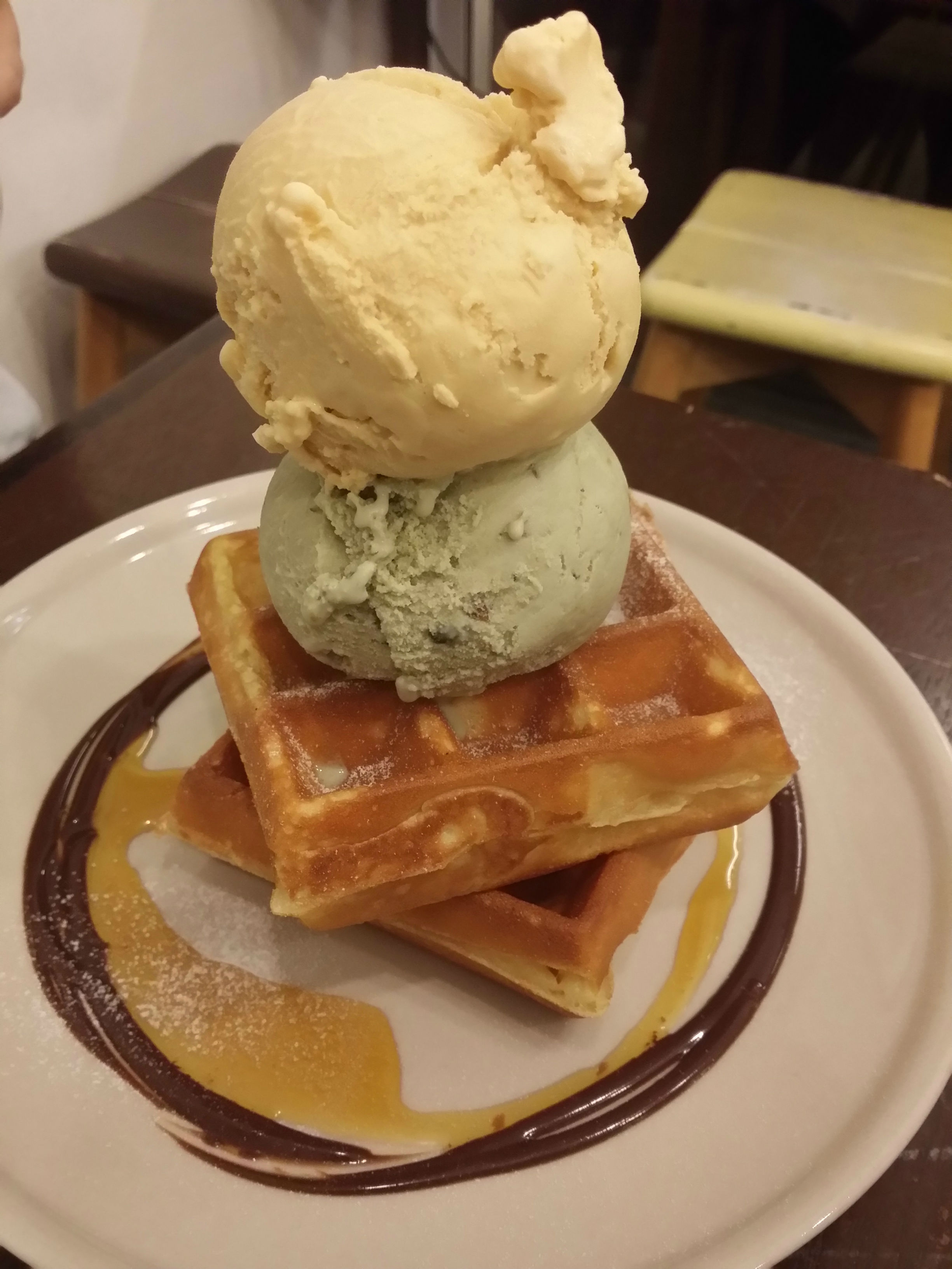 This can simply be one of my favourite places for desserts and waffles! Creamier is one hidden gem, located away from busy roads, but a walking distance from Braddell MRT station.
Thou the ice cream can be sweeter, but by mixing the ice-cream and its warm waffles can be mouth-watering. Thou this place is small and seats can be limited, I'd still be back for more!
Nearest MRT station: Braddell
Ah Chew Desserts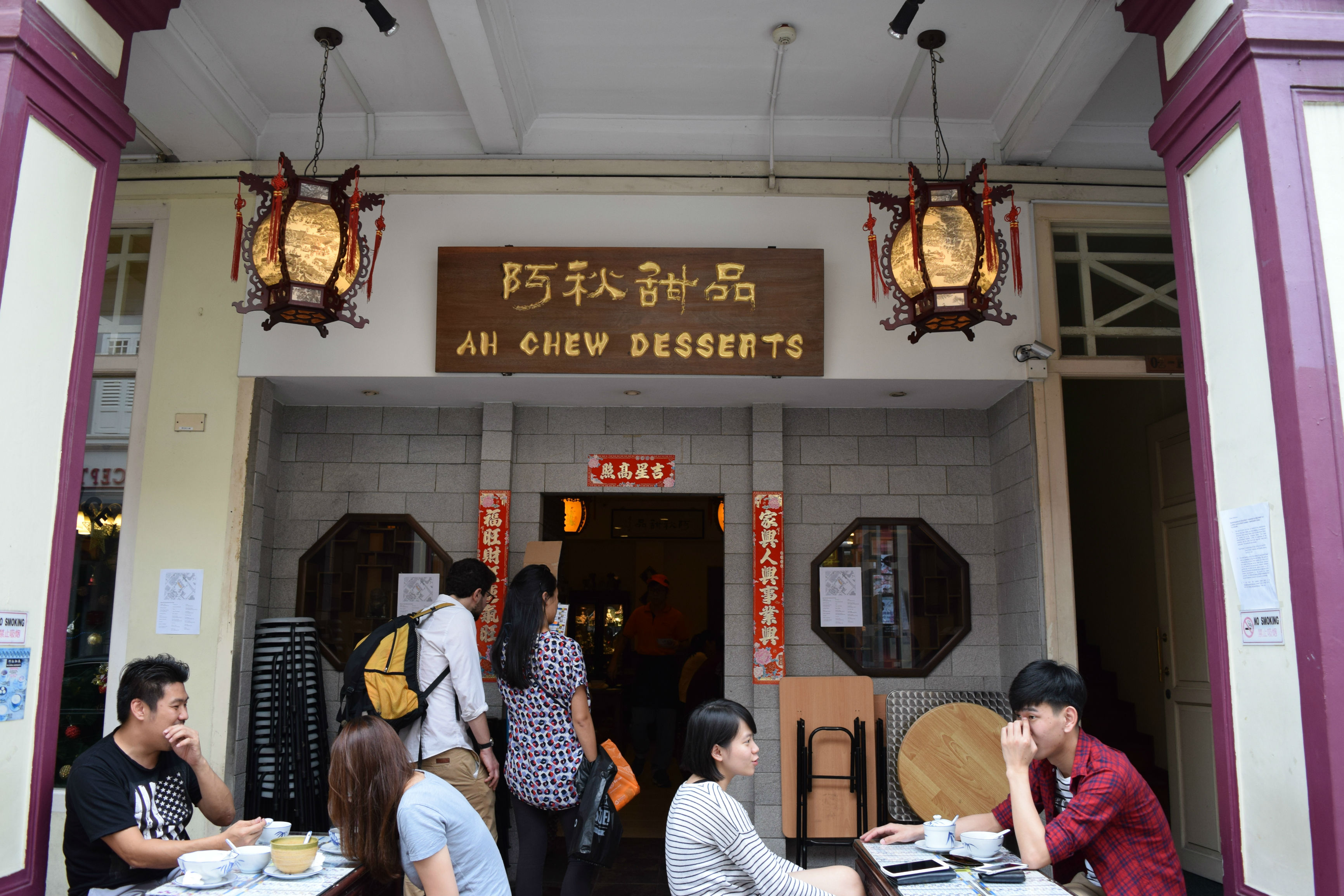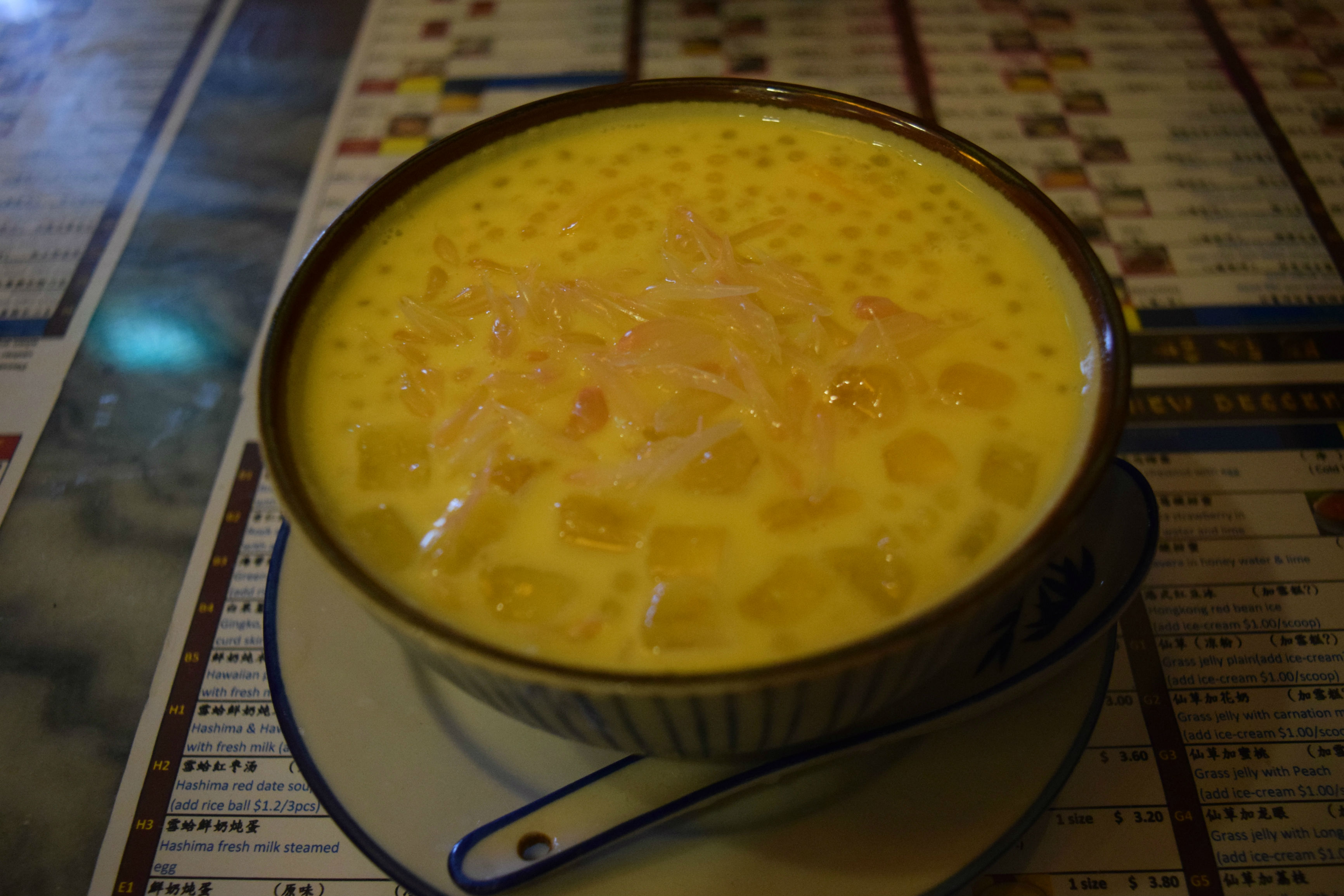 Ah Chew Desserts serves a huge variety of desserts, whether cold or hot and they have got different branches, one in Bugis and another in Novena, really close to the United Square. Taste wise was good and not as sweet as expected.
Nearest MRT station: Bugis; or Novena (different branches)
---
RECOMMENDED MEANS OF TRANSPORTATION
MRT (Mass Rapid Transit)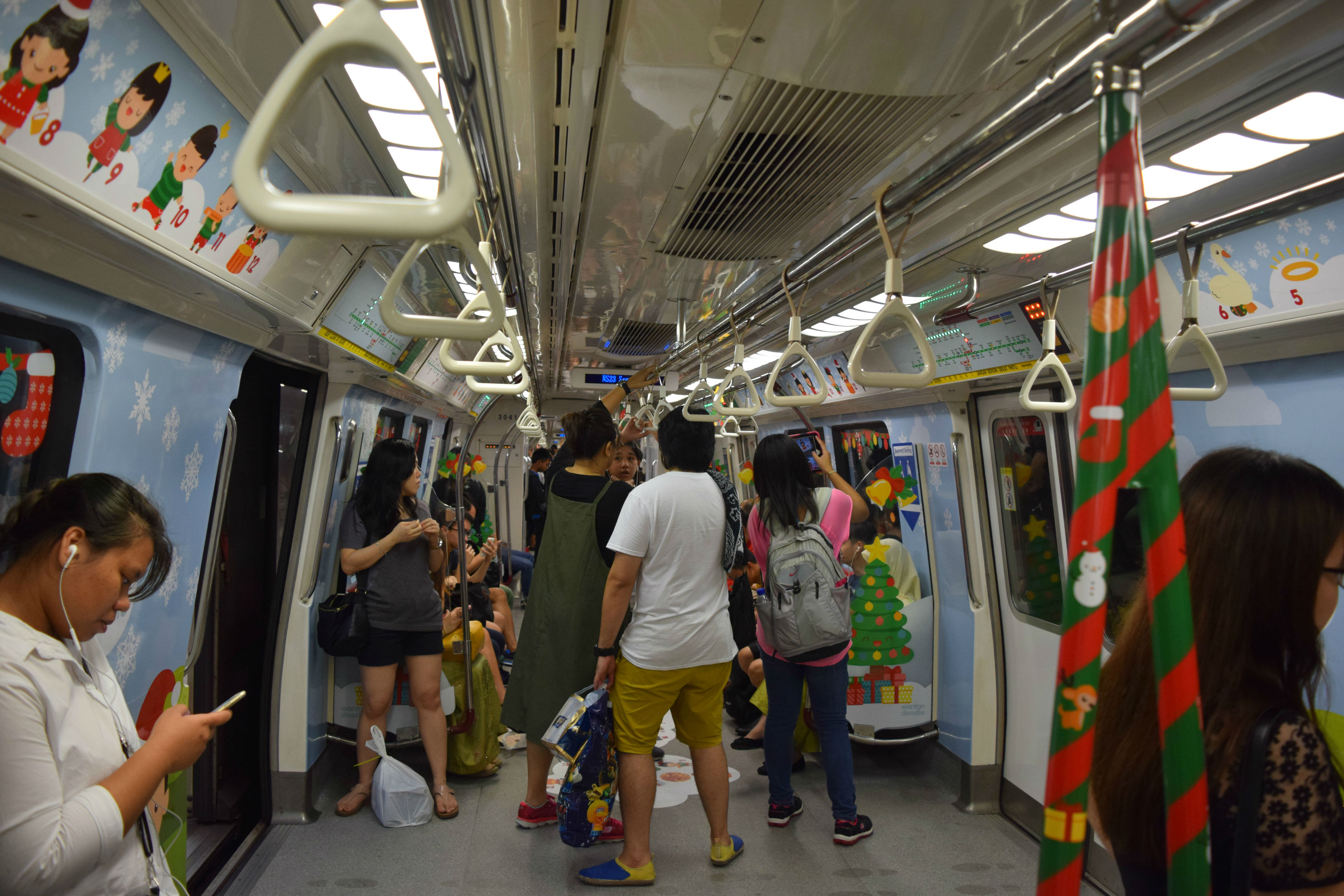 MRT is the most preferred method of transportation when you travel in Singapore and it has a broad coverage when it comes to network and transit points. Personally, I find that the MRT trains are spacious within and longer by its length in comparison to many other countries, and it has a quick turnaround time especially during the peak hours.
You may visit MRT/LRT – Train System Map for more information on its MRT/LRT network map.
Buses
Buses in Singapore are also regarded as a preferred method of transportation as it gives passengers the convenience to reach places that MRT may not. At respective bus stations, they have got very informative schedule and directions!
You may visit SBS Transit – Bus Network (Journey Planner) for more information on bus routes.
If you'd have a mobile data, you may install a friendly app called "SG BusLeh" that has been very helpful to locate the current exact location of your bus, especially if your bus station doesn't come with a board that monitors the estimated time of your bus arrival. You may simply input your bus station number to check its status.
---
TYPICAL COSTS AND MONEY SAVING TIPS
Hostel Prices
Shared dorm rooms: Starts at SGD25 per pax/night, but SGD45 – SGD50 is average.
I have no experience hosteling in Singapore and based on estimated prices, you could save money this way.
Hotel Prices
Hotel rooms: Starts about SGD65 per night but a room at a 3-star hotel could possibly be about SGD95 at average per night for 2 persons, depending on your location.
Food & Drinks
Hawker Food: Depending on location, they ranges between SGD3 – SGD6;
Typical restaurant: An average meal could cost about SGD10 – SGD15; and
Good restaurant: Could start as high as SGD20 – SGD35 for an average meal.
Transportation
EZ-Link Card: If you plan to stay in Singapore for a longer period of time, I would suggest getting yourself an EZ-Link card that costs about SGD12 (includes SGD7 stored value and SGD5 for card costs that are non-refundable). The EZ-Link Card may be purchased from MRT stations and it can be used for MRTs, LRTs, buses, and even payment for certain authorized stores.
Singapore Tourist Pass: This pass is recommended for tourists that travels frequently within Singapore by public transports. Therefore this pass gives you an unlimited ride with MRTs, LRTs, and buses with the following rate:-

1-Day Pass: SGD10;
2-Day Pass: SGD16;
3-Day Pass: SGD20; and the above passes are subject to a SGD10 rental deposit.
You may visit Singapore Tourist Pass – Website for more information on Singapore Tourist Pass, and selected stations to buy one.

Standard Ticket (MRT): You may otherwise purchase a Standard Ticket from respective MRT stations before you tap-in. However, your fares may be more expensive than using EZ-Link cards, but cheaper if you do not travel frequently with public transports.
You may visit MRT/LRT – Train Fares & Travel Cards for more information on ticket prices on different travel cards for MRTs and LRTs.
Admission Fares
Depending on your interest, the admission fare may cost between SGD60 – SGD120 per adult which normally includes a 1-day entry into Universal Studios Singapore (USS), Aquarius, and Singapore Zoo.
---
Copyright © | Aspen See
Disclaimer: All the information and prices (as at July 2017) provided on this website are based solely on experience and you agree that you use such information entirely at your own discretion and will.