Welcome to the fjords! As mentioned in the previous posts back in Oslo, it is a must to visit the mountains and cliffs (also known as fjords) in Norway! I find these fjords to be as treasures and I can deem you not visited Norway until you see the fjords. Trust me, it is worthwhile traveling to the inner Norway and seek its beauty secrets.
In Norway, there are about 1,190 fjords and you should visit at least one, or more. There are several tour companies that runs through the fjords (at specified location/activity) depending on your preference. The fjords I am visiting in Norway was Nærøyfjord which includes Flåm and Gudvangen as well and one of the tour I run with in Flåm was Nærøyfjord Sightseeing Roundtrip.
---
PLACES TO VISIT AND THINGS TO DO IN THE FJORDS

The Beautiful Ride to Flåm via Myrdal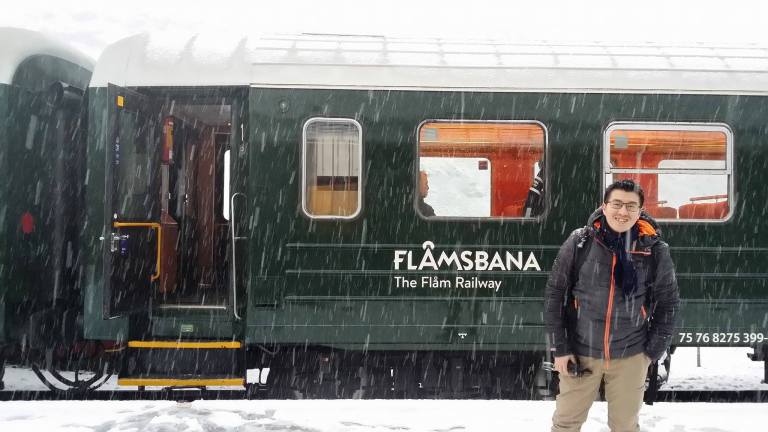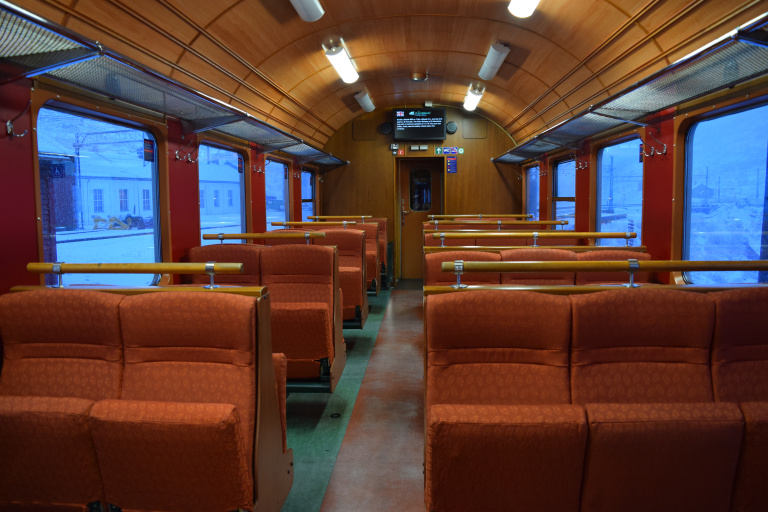 If you are visiting Flåm, you will be required to transit at Myrdal at any point of time by taking Flamsbana train as it is probably the only train that leads to Flåm. It was said that Flamsbana train has one of the most beautiful train journey in the world and it is indeed true!
I visited the fjords during the winter and while I was transiting in Myrdal, it was snowing heavily. You will not find anything else except trains in Myrdal and loud noises that causes loud echos! I can't describe the beauty of its journey until you visit em' (provided if the weather is ideal).
Flamsbana train is special. They will brief you its history throughout your beautiful journey, and they will stop at Kjosfossen Waterfall for 2-5minutes depending on the number of passengers or hour of visit. I would advise you to get your camera ready, and be prepared to switch between places (either left or right window) to capture a good shot of its journey. You may also want to consider hoping into the middle coach, for your easy access and running to the front of Kjosfossen Waterfall (before it gets real packed on peak seasons).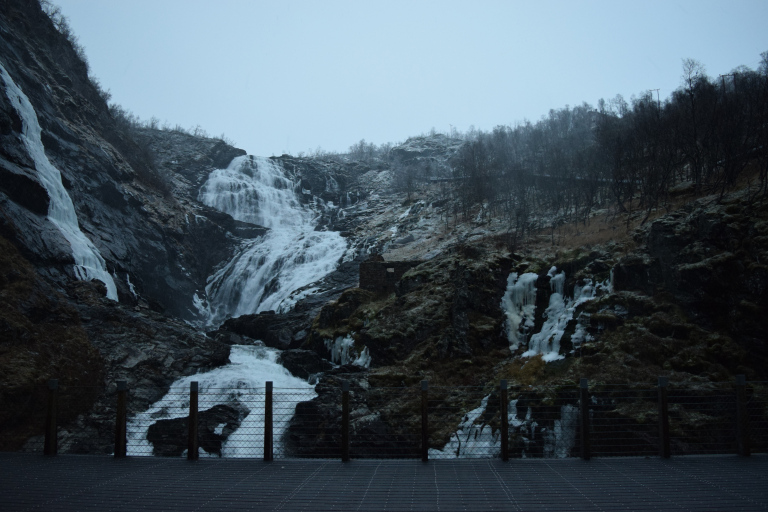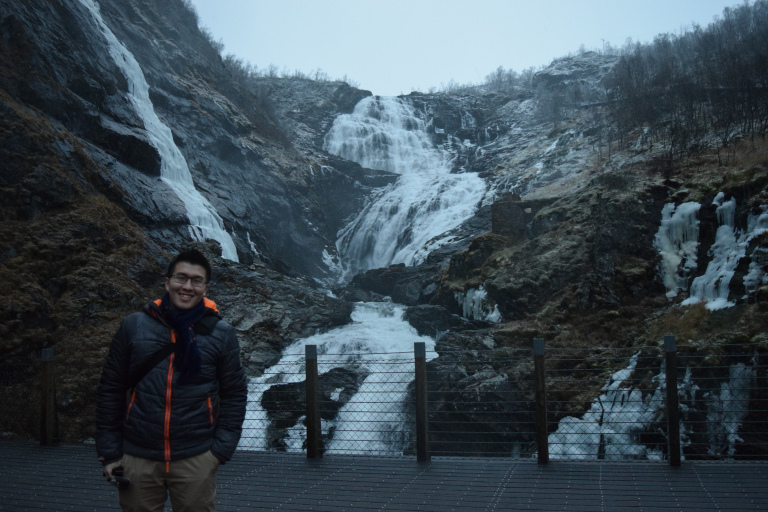 There are more pictures within our train journey on-board Flamsbana. However, the picture may not be as nice than it looks due to the reflection of the inner train. Therefore, I have decided not to post them and try avoid taking the train in the late evening as you will be facing the same thing.
As you can see above is the Kjosfossen Waterfall and at times, you will see a dancer in red dancing on the rocks, just next to the waterfall. Interesting huh?
The Village of Flåm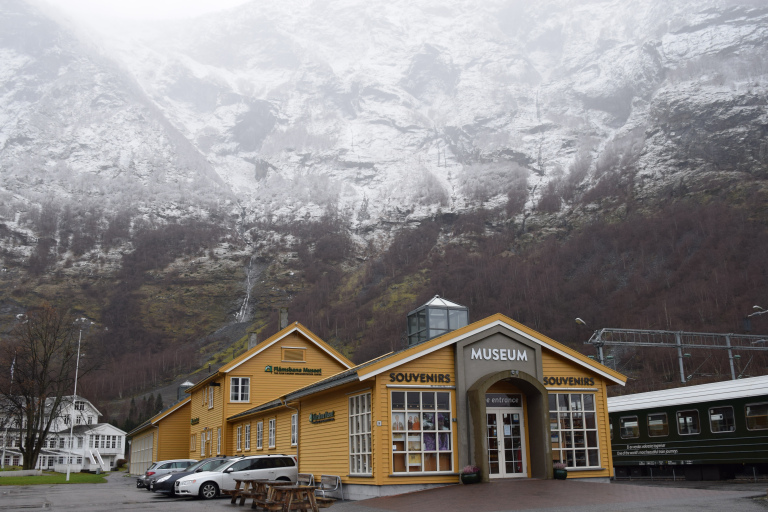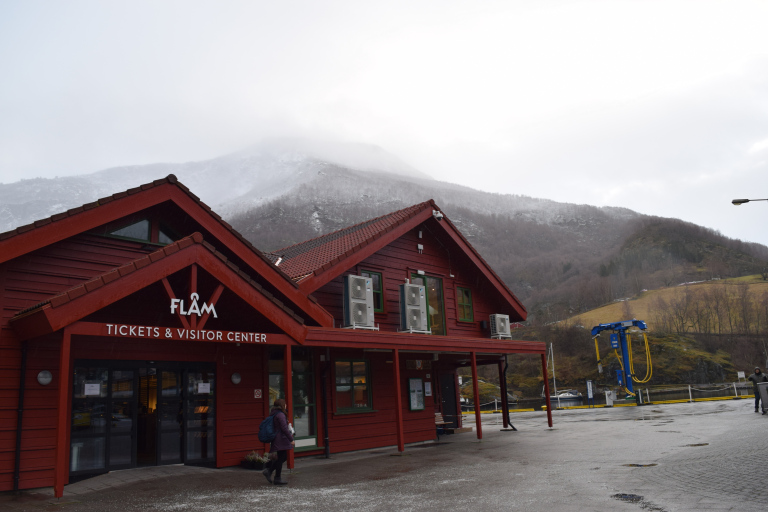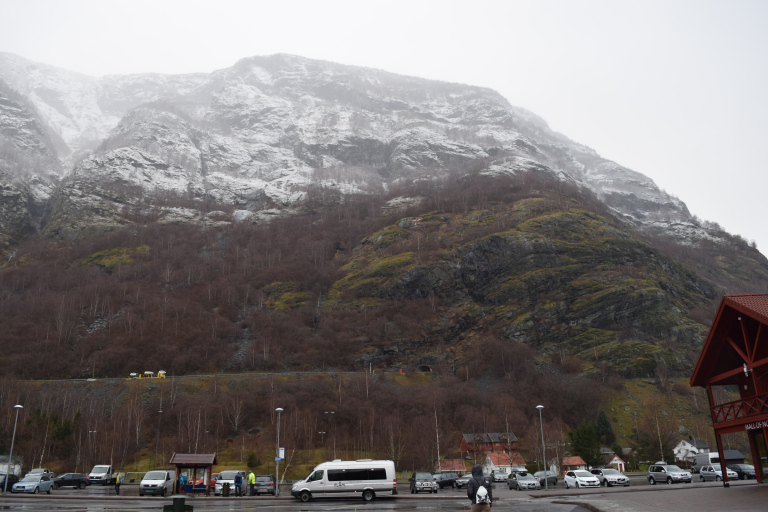 Flåm is a village located in the municipality of Aurland and is well surrounded by dramatic landscape and tall cliffs, giving you one of the most magnificent nature in Norway.
In Flam, I would also recommend staying at Flåm Marina & Apartments that is about 10mins away by foot. At this accommodation, you will usually be given a view of the beautiful waters as all rooms are facing outwards. Best thing is, these apartments can normally accommodate 3 to 4 persons as there are two rooms, and a kitchen provided as well! At the balcony, you can simply sip your coffee while enjoying the best of its scenery. If you needed to do laundry, they do provide facilities like washing machine and dryer, chargeable at NOK40 per washing, and another NOK40 for drying. This is so much more expensive in comparison to the hotel in Oslo.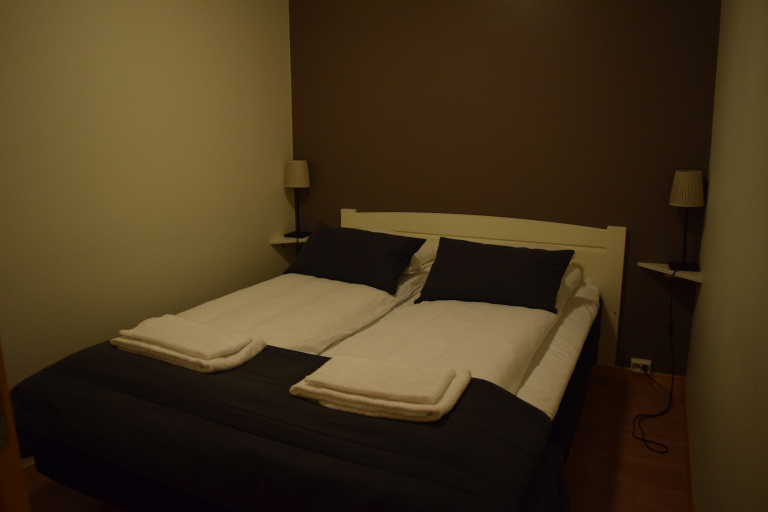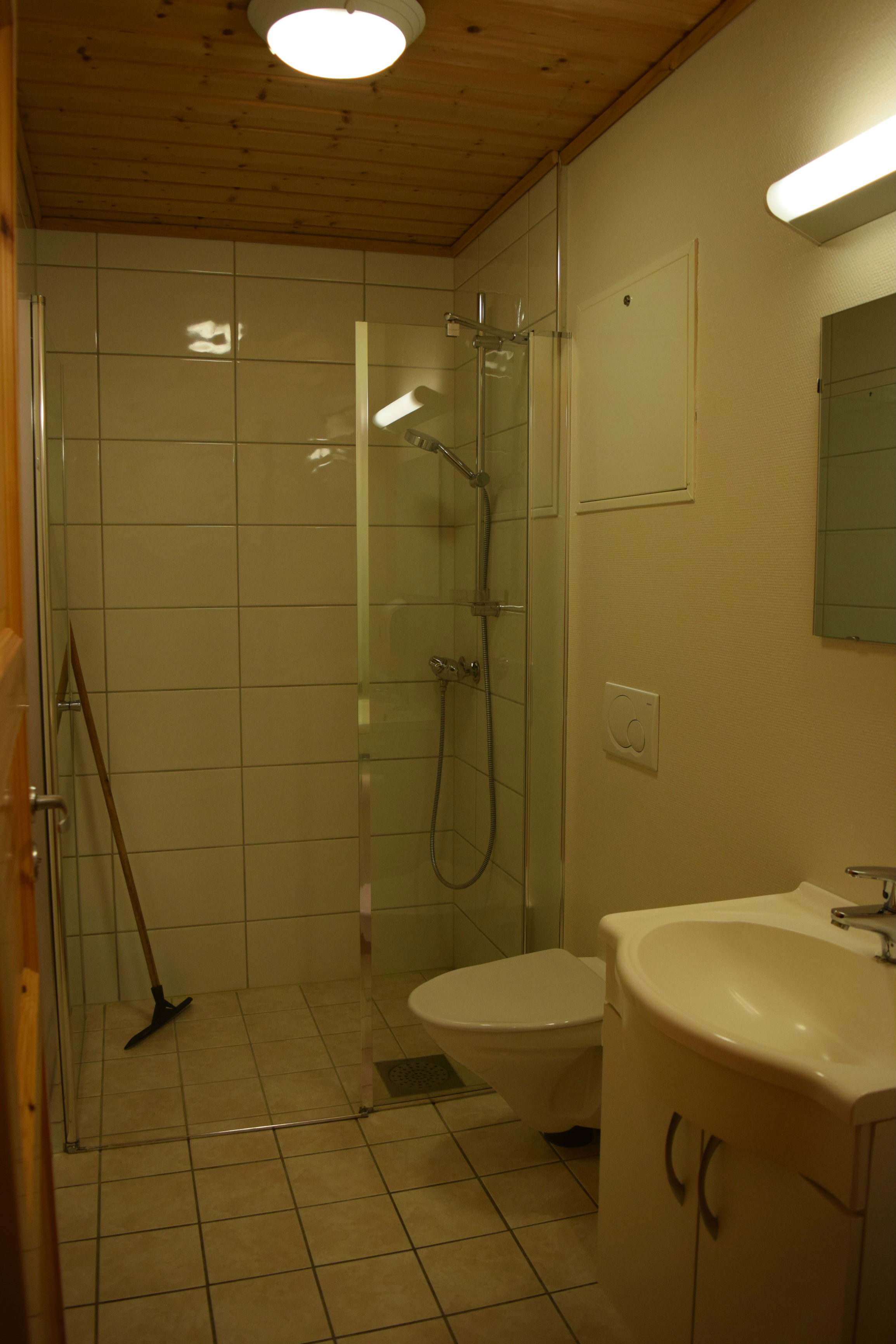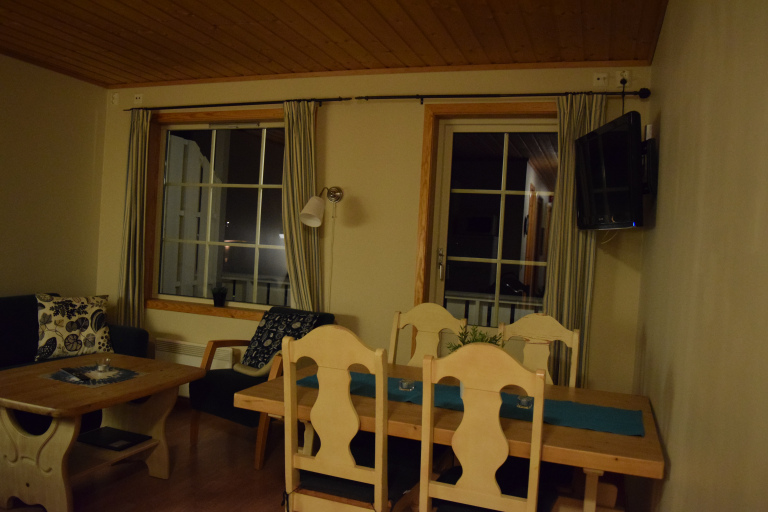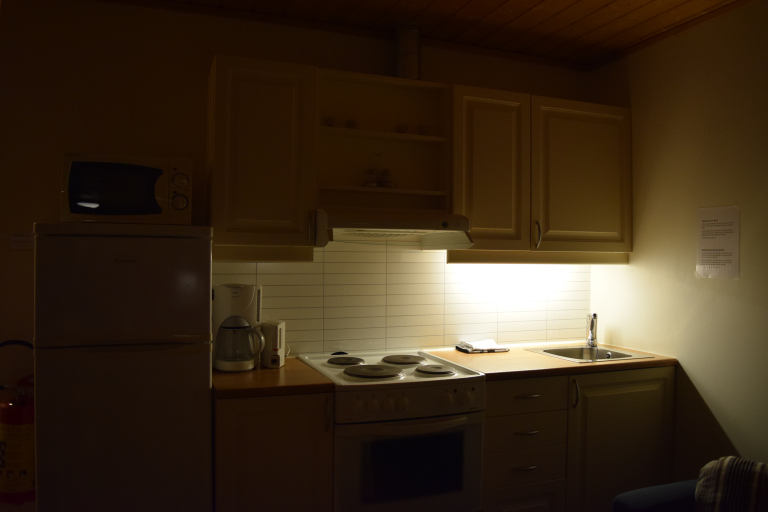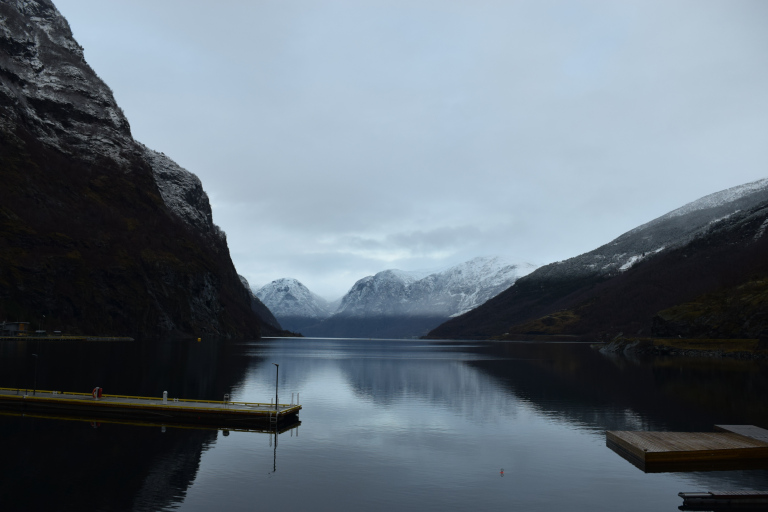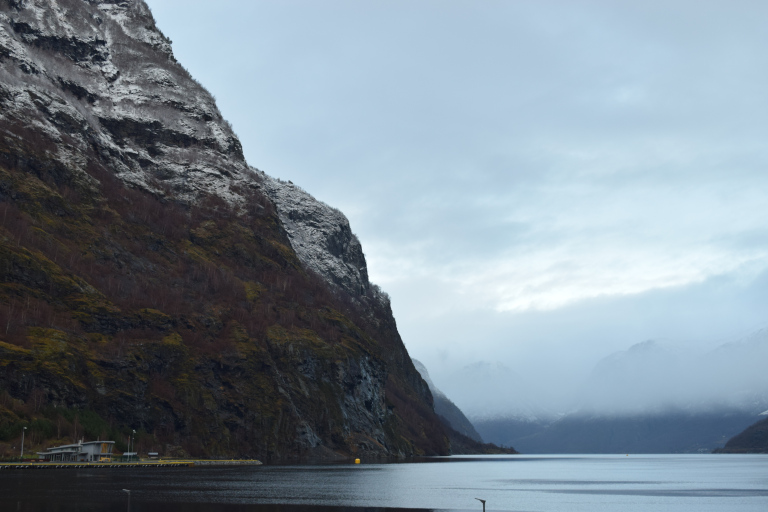 Here you go with the beautiful view of the waters from my apartment and it looks better in person which will really give you the WOW factor. In the village of Flåm, you will also find the museum, tourist information, restaurants and supermarket such as Coop Marked (information on groceries prices can be found in the typical costs section below). Since a kitchen is provided in apartments, why not use it?
The Village of Gudvangen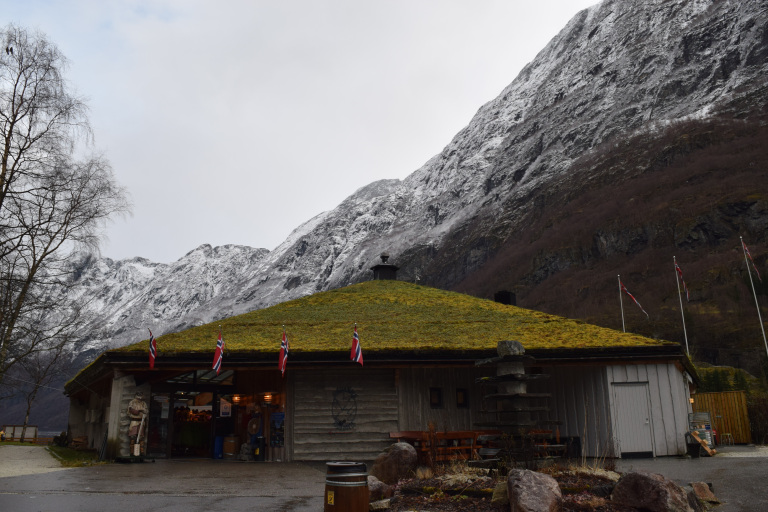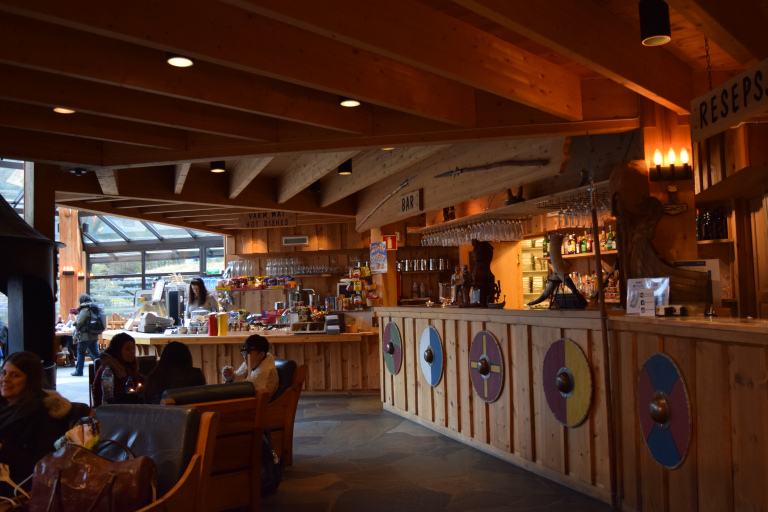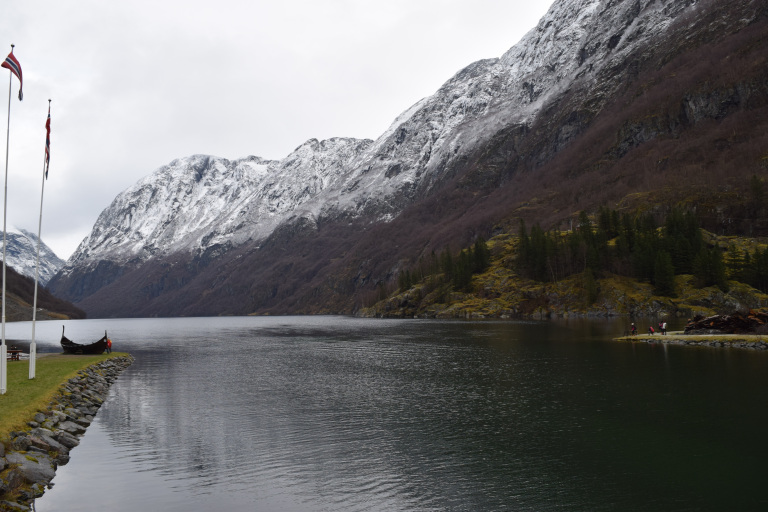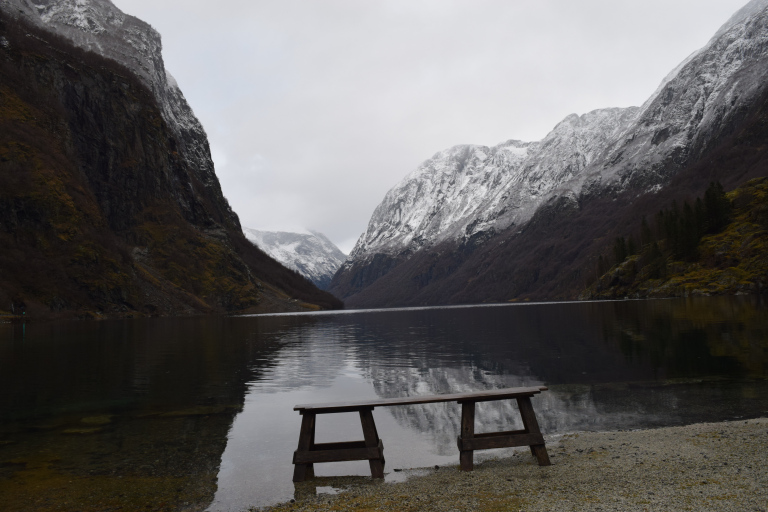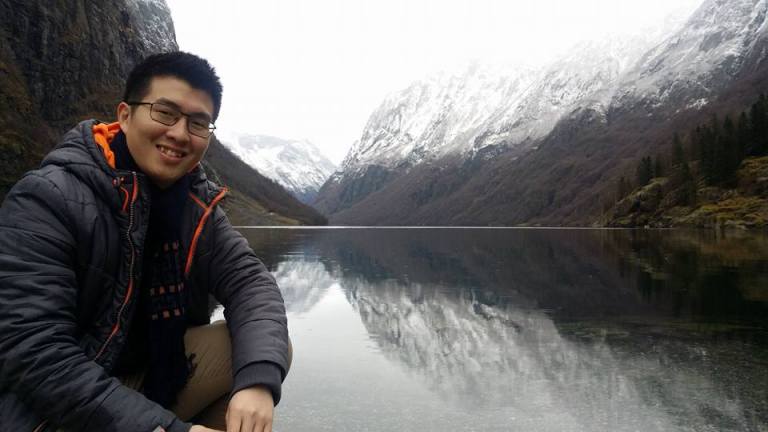 There are several ways of getting to Gudvangen. The cruising company starts from Gudvangen and they have provided a bus to transport passengers from Flåm to Gudvangen which takes about 20 minutes (information about the cruise can be found in the transportation section below) and vice versa.
Beautiful isn't it? Told you not to miss any (yet to go onto the waters) and even these villages can simply provide you with extraordinary scenery. One piece of advice, never stop exploring!
Nærøyfjord Sightseeing Roundtrip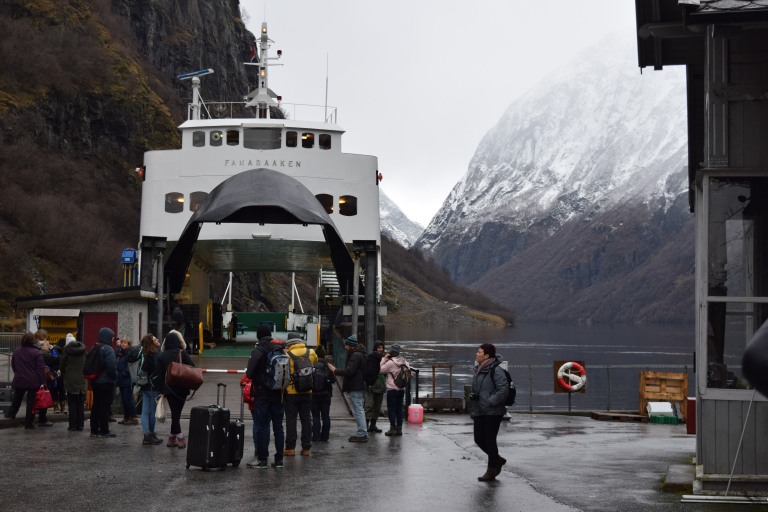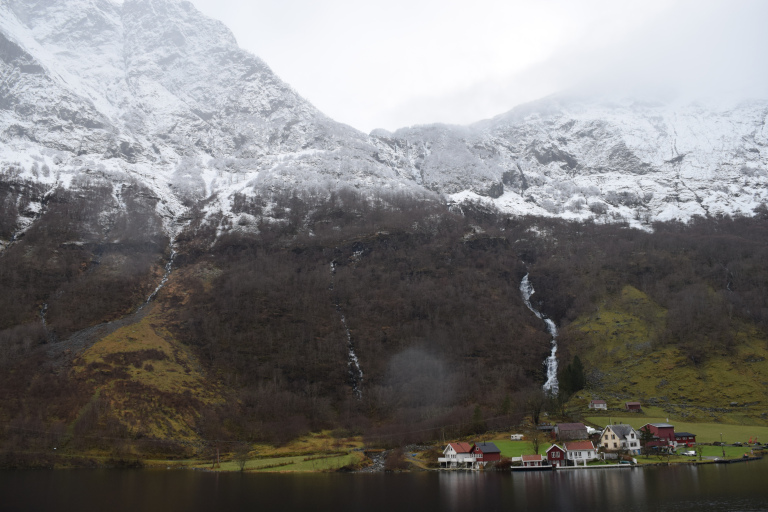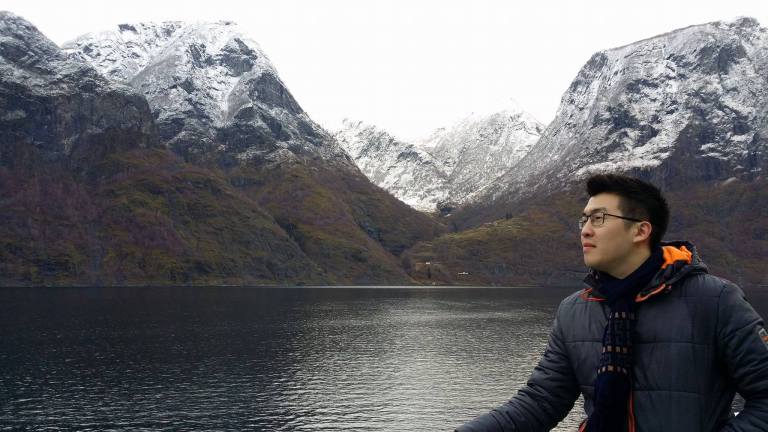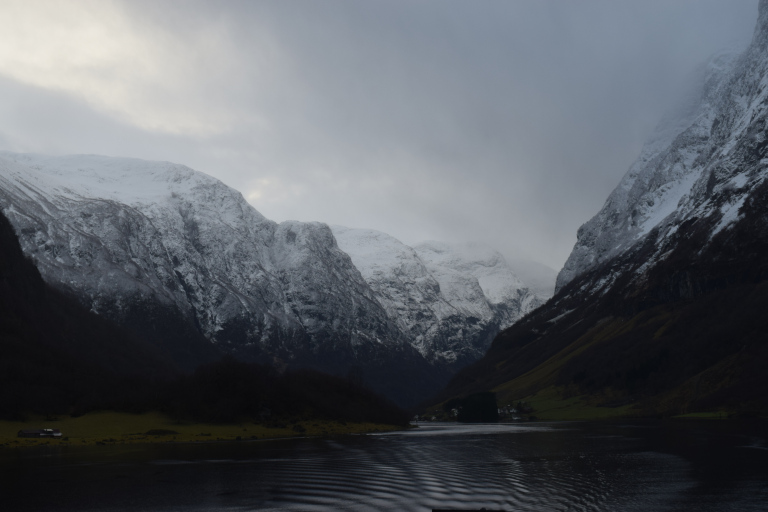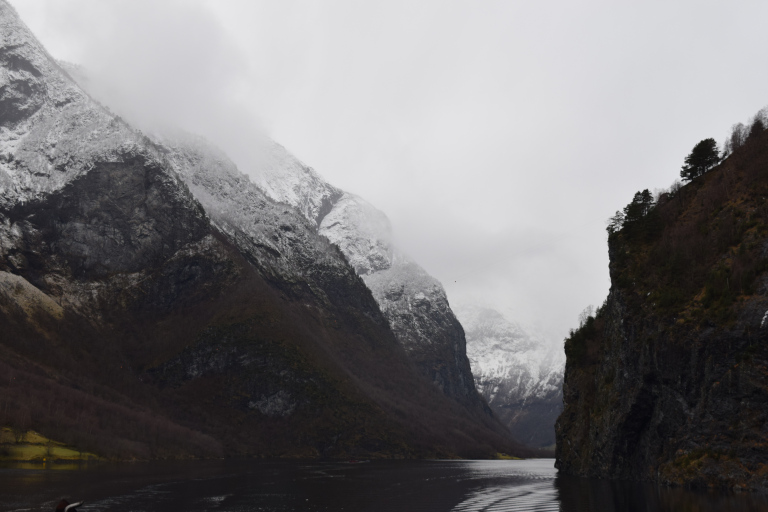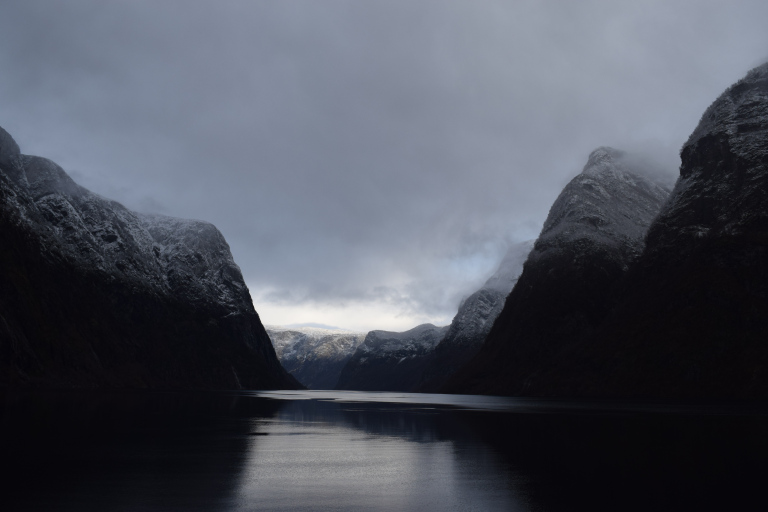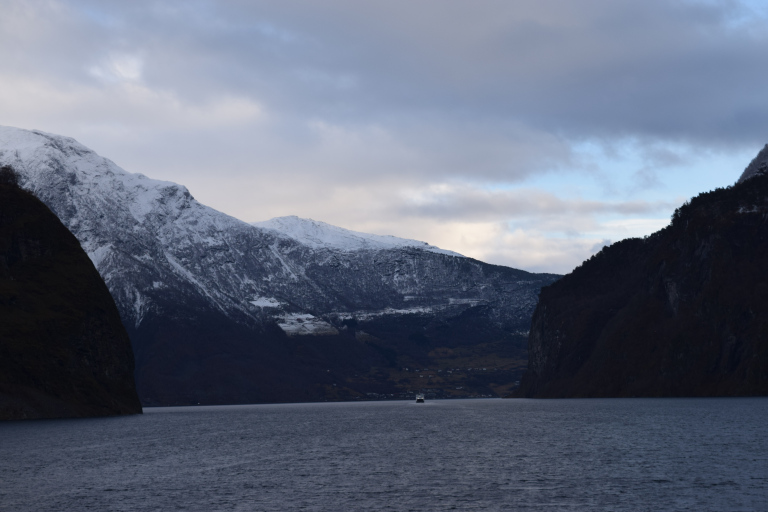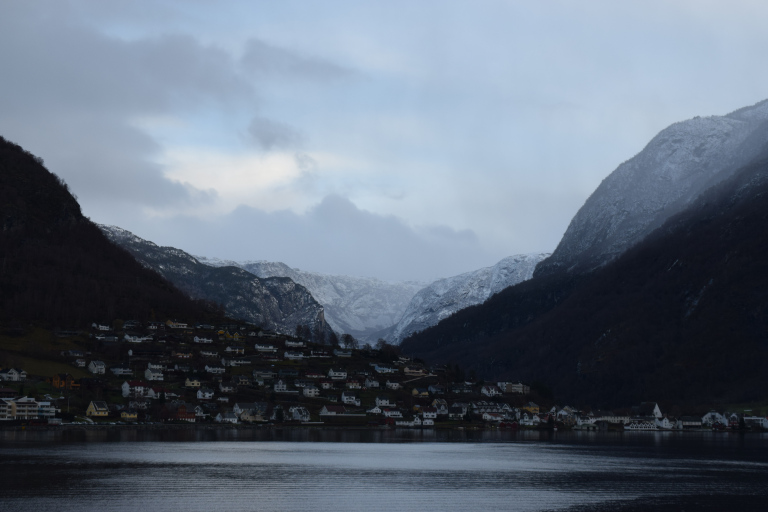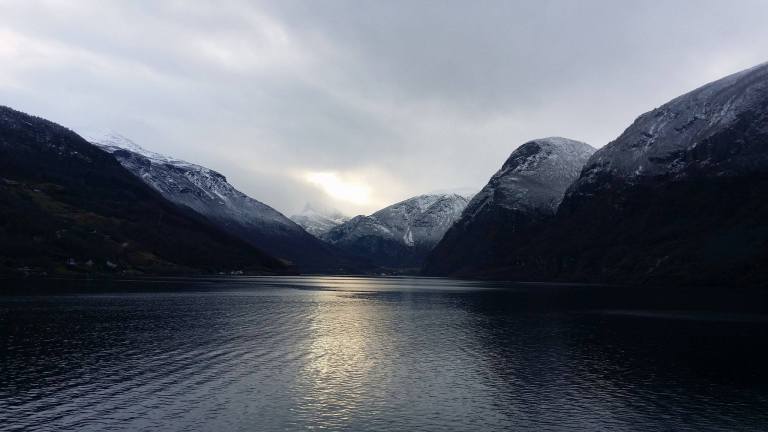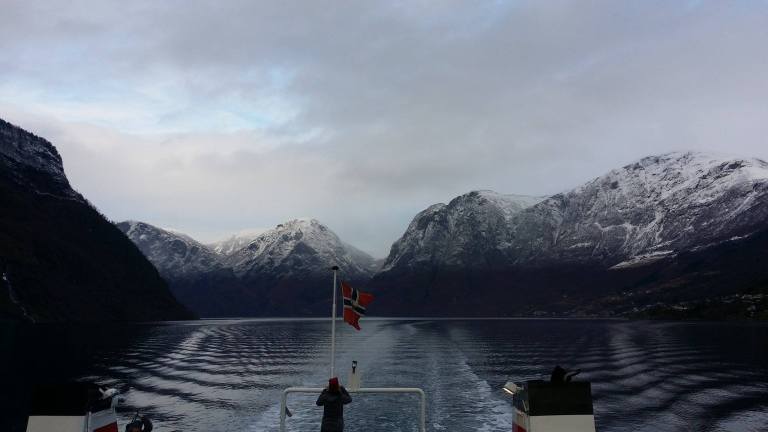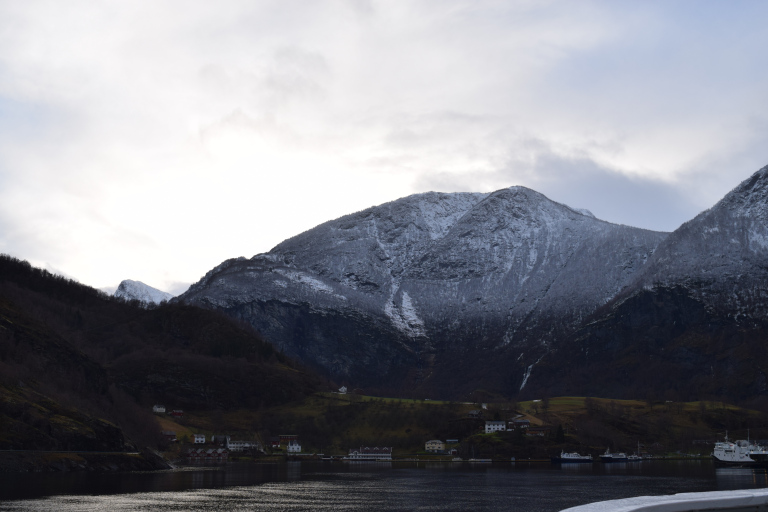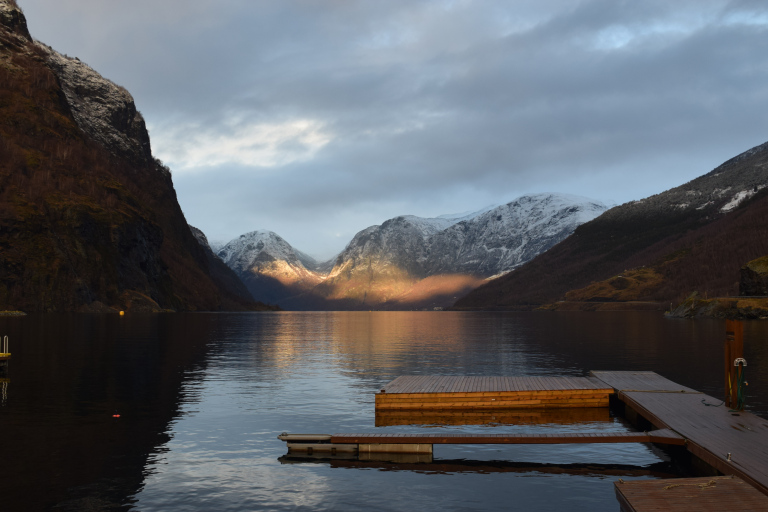 The sightseeing cruise will take you along Nærøyfjord which gives you one of the best sightseeing experience in Norway. It is simply breathtaking and will worth every effort to be there. On another note, if you happen to have some bread with you, you may be able to feed the birds (probably its a breed of puffins) if it is permitted. If you happen to do so, the birds may fly to your fingers for its bread and that seems really cool.
---
OTHER OPTIONAL PLACES WORTH VISITING
Stegastein Viewpoint
In Flåm, you may also want to consider visiting Stegastein Viewpoint which should be very rewarding as well in terms of its breathtaking view, overlooking the fjord. You can do this by taking a tour which transport you to the viewpoint, or otherwise, hire a driver which may take about 30mins drive (one-way).
---
FOOD AND DRINKS YOU'D LIKE TO TRY
Home-cooked food!
Have not tried any restaurants in the fjords. However, you may want to visit the supermarket, grab some ingredients, and cook in the apartment (if kitchen is available). There is nothing better than a comfy home-cooked food with a superb view of its waters.
Restaurants?
Otherwise, you want to visit the restaurants in Flåm which eventually takes turn (one runs until 6pm. while another runs from 6pm – 9/10pm (according to the receptionist). I was informed that they may be the only restaurants in Flåm, if its true.
---
RECOMMENDED MEANS OF TRANSPORTATION
By Foot
I will recommend walking around by foot since there are limited transportation mediums in the fjords and villages. It is all about walking in the awesome fjords!
---
TYPICAL COSTS AND MONEY SAVING TIPS
Hostel Prices
I am not too sure about hosteling in Flåm as there are limited information on this.
Hotel/Apartment Prices
Hotel rooms: Starts about NOK950 per night but a room at a 3-star hotel could possibly be about NOK1,000 at average per night for 2 persons. Apartments however, may accommodate between 3-4 persons.
Food & Drinks
Listing some of our groceries & prices as follows, since cooking in Flåm is ideal to go with its nature:-
A loaf of bread (Brødvarer): NOK25.90;
Frozen Mix Vegetable (Coop Brokkolibland): NOK17.90;
Pasta Sauce (Coop Pastasus): NOK17.00;
Freia Norwegian Chocolates (Freia Cookieglede): NOK41.90;
Cooked Ham (Gilde Familieskinke): NOK35.90;
Packed Vegetable Soup (Toro Betasuppe): NOK 24.50; and
Fusilli Pasta (X-Tra Fusilli 500g): NOK6.50.
Transportation
Nærøyfjord Sightseeing Roundtrip: This sightseeing roundtrip usually runs from Flåm to Gudvangen, or vice versa depending on the season and date of the year. During winter, there may only be one boat cruising per day and much more frequent in summer. For the above arrangement, if you are located in Flåm and if the boat departs from Gudvangen to Flåm, a transport will be provided free-of-charge with a designated time from Flåm to Gudvangen (takes 20 minutes ride) to board the boat on time. In contrast, you will board the boat from Flåm to Gudvangen, and take the transport provided back from Gudvangen to Flåm.
Admission Fares
I have taken the Nærøyfjord Sightseeing Roundtrip that costs NOK395 per person during winter (prices may vary on different seasons). Other touring activities into the fjord are priced accordingly and you may visit Visitflam – Sightseeing Tours & Activities for more information. There are other various touring companies as well. I wish to highlight that several activities and sightseeing within the fjords may only be accessible by boats or vehicles due to limited accessibility.
---
Copyright © | Aspen See
Disclaimer: All the information and prices (as at November 2016) provided on this website are based solely on experience and you agree that you use such information entirely at your own discretion and will.