Stockholm is an awesome place in Sweden. Not just being the capital city, but I felt that Stockholm is very much a beautiful city, with great friendly people! If you speak English, rest assured as everyone here are pretty fluent in English.
I have visited Stockholm during winter, in November 2016 where it snows very heavily prior to my arrival. Shop closes early during winter and my advice is to keep some spare change/coins as you got to pay for most public toilets, even at McDonald's.
Furthermore, I realizes that Sweden emphasizes a lot onto recycling their products. For instance, you will pay an extra 2 SEK kronas for a water bottle. You will however, get a refund upon having that bottle recycled at the store.
---
PLACES TO VISIT AND THINGS TO DO IN STOCKHOLM

Stockholm City Hall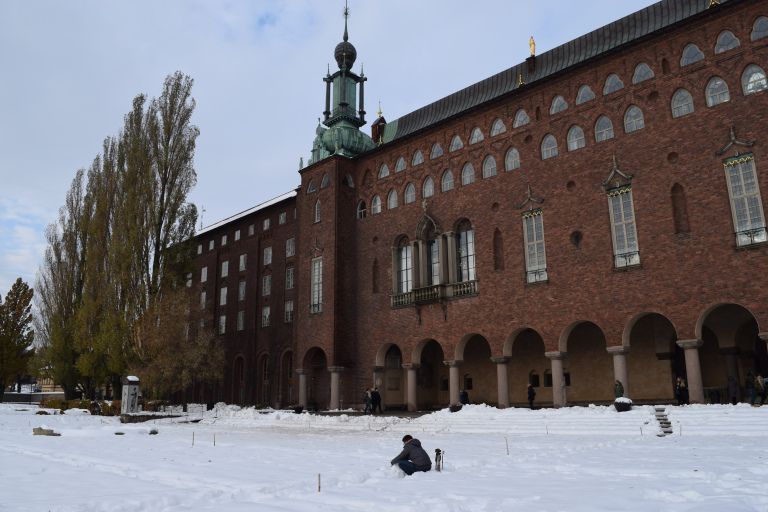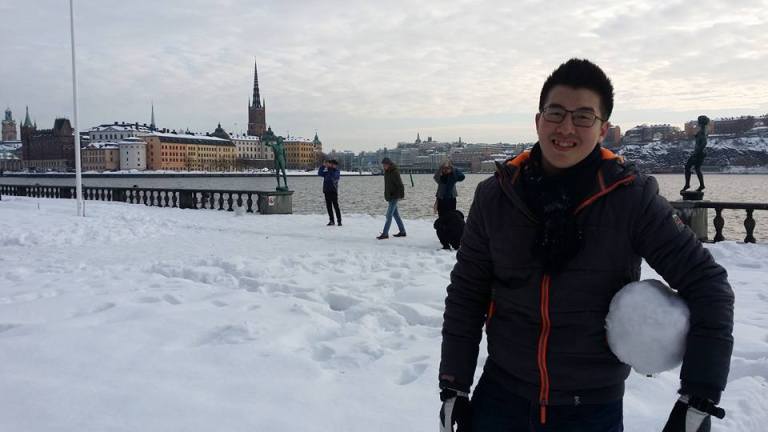 Obviously all you can see are buildings with big piles of snow. You may consider visiting the City Hall as it is located next to the river, overlooking the Gamla Stan (a place you will have to visit too). If you are coming from Radhuset station, you will walk by the river that gives you pretty good view of the other side of the city!
Nearest Metro station: T-Centralen or Radhuset
Gamla Stan
Gamla Stan is well known as an old town and also the oldest square in Stockholm, also an island that is located within the city centre. In Gamla Stan, basically you can move around freely, finding many souvenir stores (they may be more expensive compared to souvenir stores located at Drottninggatan).
You will also find the narrowest road in Gamla Stan, that is Marten Trotzigs Grand and the colourful buildings you will find at Stortorget, among others.
Nearest Metro station: Gamla Stan
Kungsträdgården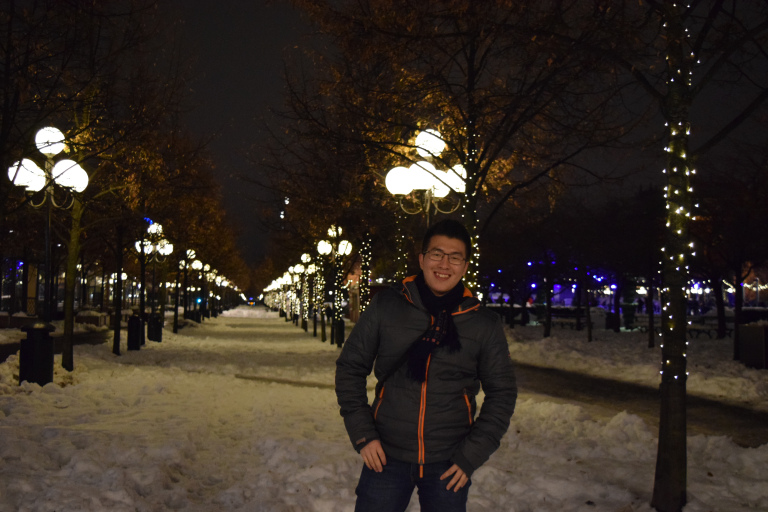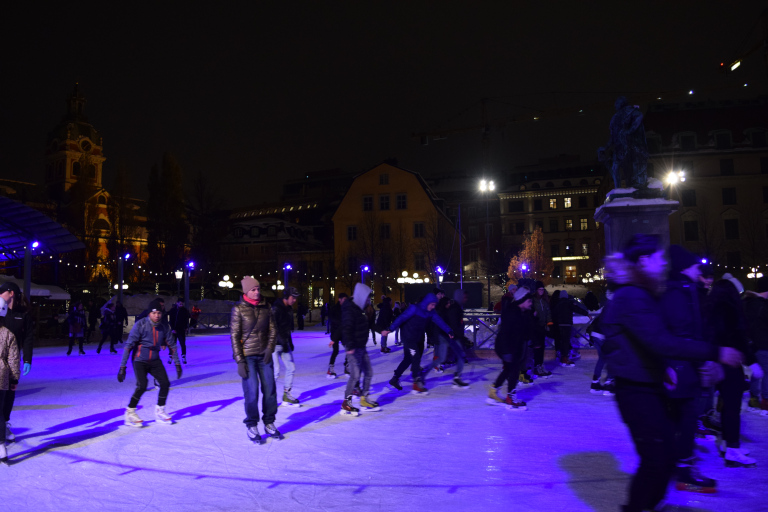 I visited Kungsträdgården in the evening (daylight was shorter during winter) and it is worth the stroll. Probably during Christmas, you will be able skate in the ice as well.
Nearest Metro station: Kungsträdgården
Art in the Subway
Basically what you see above are the metro stations that I have visited. Here are the list of other metro stations that has art in the subway:-
Blue Line: Kungsträdgården, T-centralen, Rådhuset, Solna Centrum, Tensta
Green Line: Hötorget, Thorildsplan, Bagarmossen
Red Line: Tekniska Högskolan, Stadion
You may plan your trip accordingly within the metro station (including transiting) so that you can see them by yourself, before exiting to your destination!
Skeppsholmsbron Bridge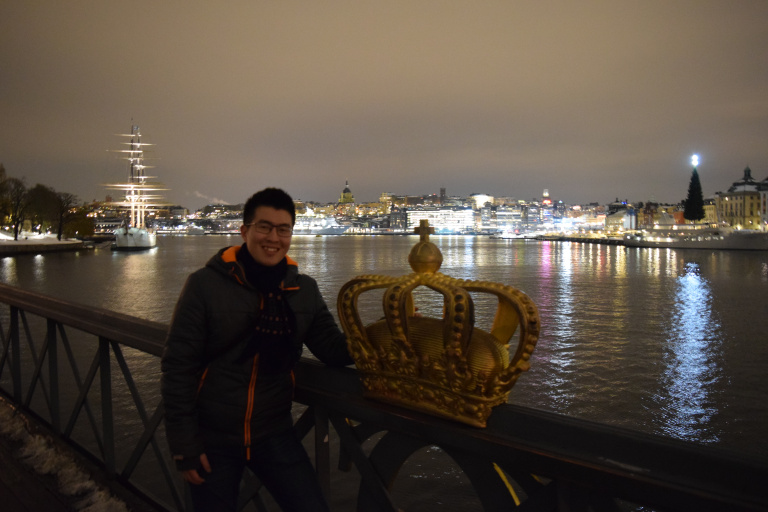 You may want to take a walk on the Skeppsholmsbron Bridge and capture the gilded crown on both sides which gives you a panoramic view of the city as well. My visit at night was literally dark and quiet, but you should not miss them!
Nearest Metro station: Kungsträdgården
---
OTHER OPTIONAL PLACES WORTH VISITING
Stockholm Public Library
If you fancy looking at libraries, you may want to check this library out! You may further google to see how the library's interior look like.
Nearest Metro station: Odenplan or Radmansgatan
Kungsgatan Bridge & Street
On Kungsgatan, you may find many stores and brands if you are interested to shop in Stockholm. You will also noticed a bridge, which has interesting designs from the bottom view.
Nearest Metro station: Hotorget
Riddarholmen Church
Upon walking to Gamla Stan from Stockholm's City Hall, you will also be likely to walk by Riddarholmen Church. It is known to be a resting place of Swedish Kings. So, there is no harm visting if you are on your way!
Nearest Metro station: Gamla Stan or Kungsträdgården
Parliament House
Basically the Parliament House is located adjacent to Gamla Stan and you will be likely to walk by is you are exiting Gamla Stan via Riksgatan.
Nearest Metro station: Kungsträdgården
ABBA The Museum
If you are a big fan of ABBA and its oldie musics, I would recommend giving a go. They do sell tickets from its museum, and it can be bought from SJ (train) counters for which you will probably save SEK20.
You might need to take a train or tram if you are visiting the ABBA Museum.
---
FOOD AND DRINKS YOU'D LIKE TO TRY
Saluhall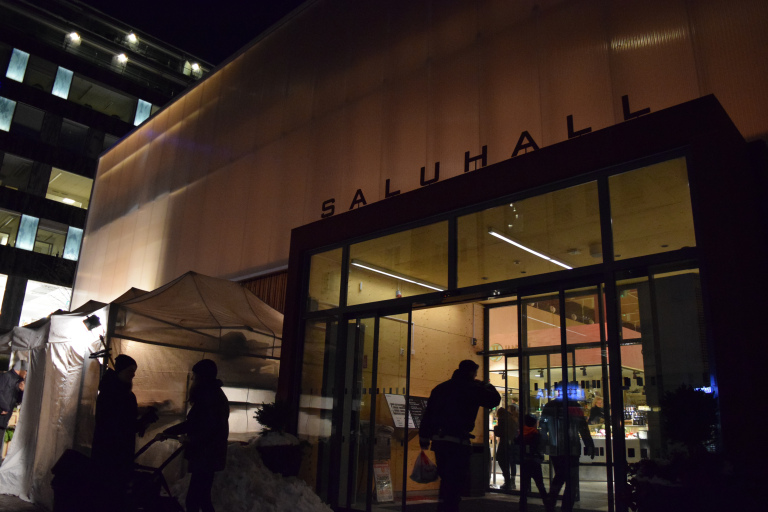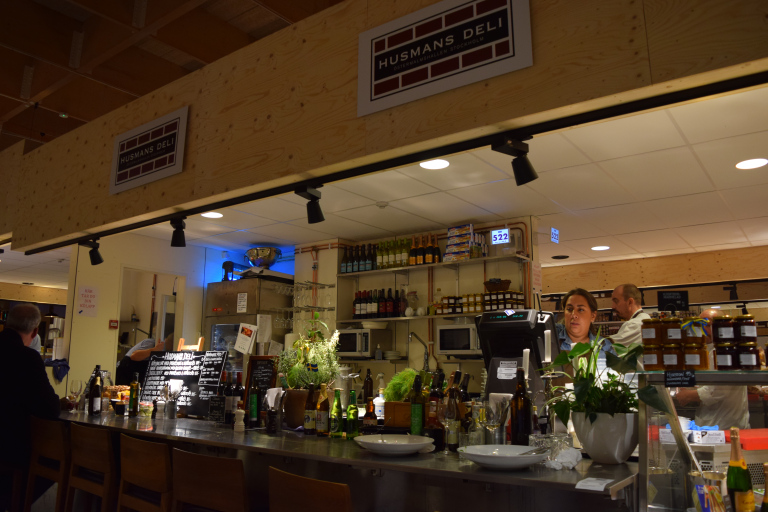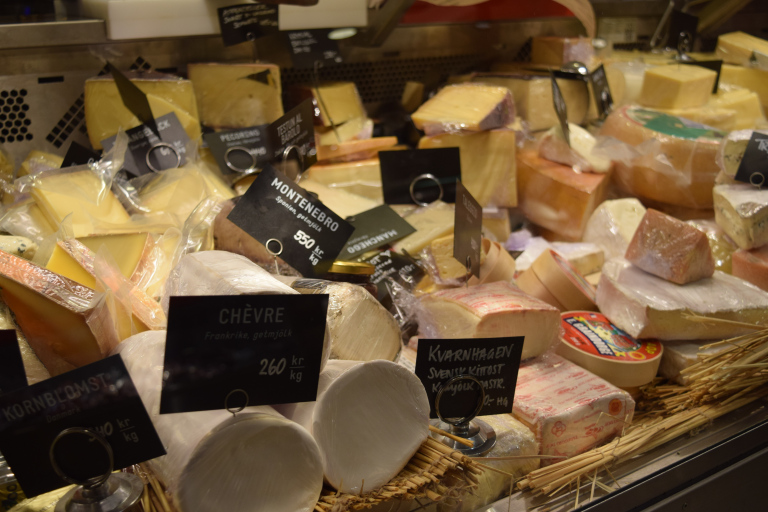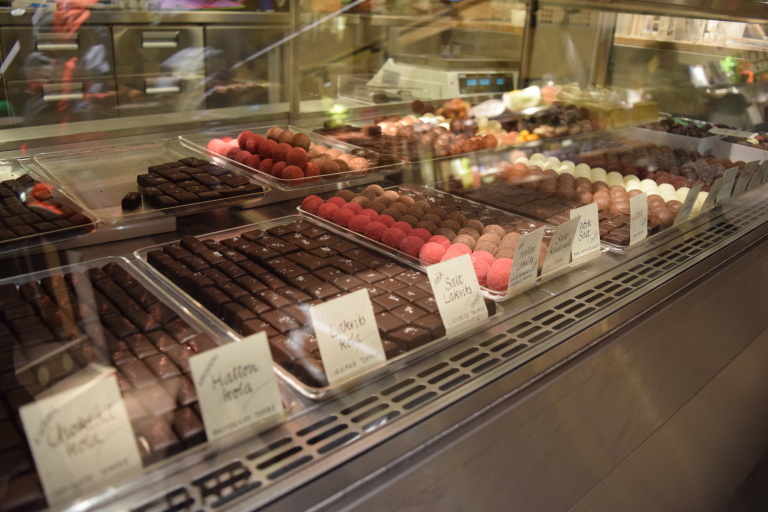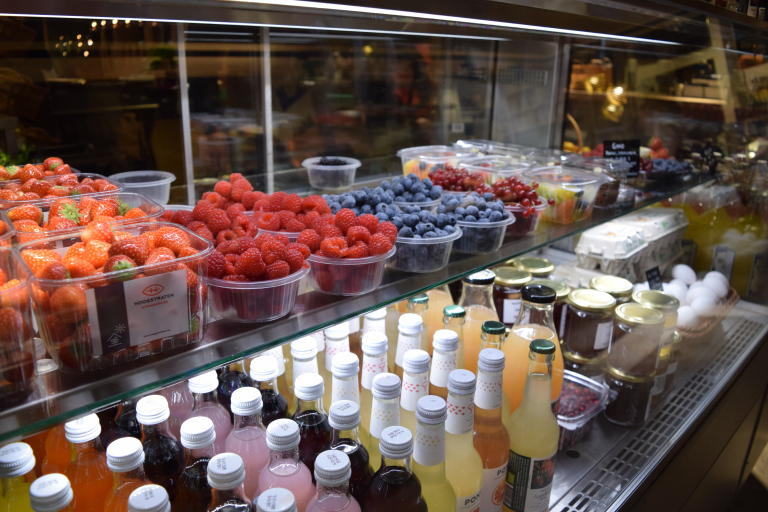 The above place is located at Saluhall's and they are operating at 9.30am – 7pm (Monday to Fridays) and 9.30am – 5pm (Saturday). However, they are closed on Sundays. During my visit on November 2016, they are not located at the actual hall due to renovation, but they have moved temporarily to the building adjacent to it.
In Saluhall, I would highly recommend you to try the meatballs from Husmans Deli. These meatballs are served with potatoes, cream, and lingonberries. Personally, I love the meatballs even they tasted kinda' cold but I even dreamed of eating more of them. A portion of these generally costs about SEK95 (as at November 2016) with no drinks.
Doing the Fika!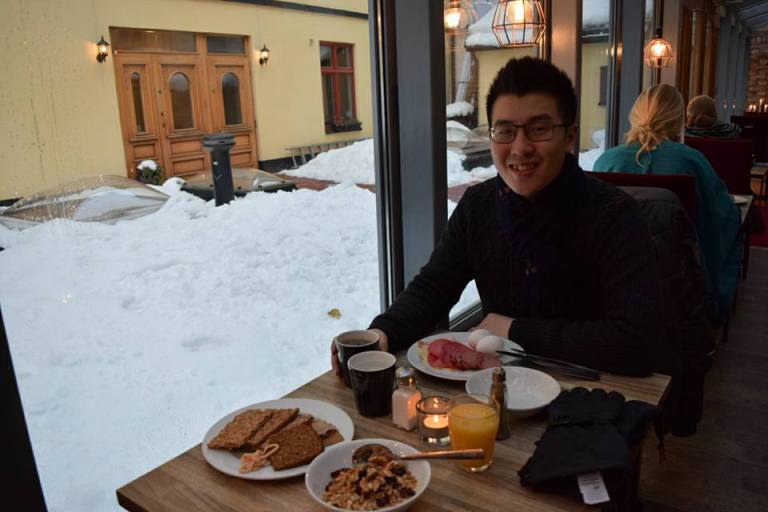 In Sweden, you may do the Fika by acting like the locals! Fika is a Swedish culture by having coffee, often accompanied with pastries and sandwiches.
Bakery & Spice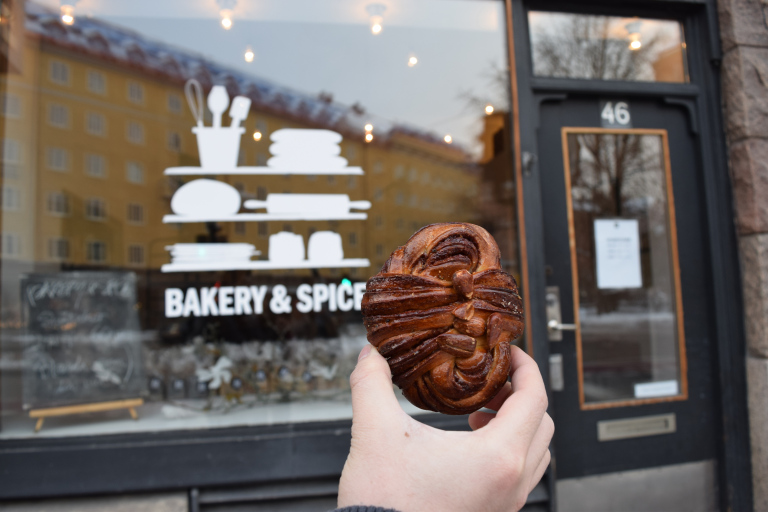 In Sweden, they are also famous for the Cinnamon Rolls which I had one from Bakery & Spice! The cinnamon rolls tasted very much differently in Sweden and the peanuts on it are delicious and tasty. One cinnamon roll generally costs about SEK22 (as at November 2016).
---
RECOMMENDED MEANS OF TRANSPORTATION
Metro Station
The metro station in Stockholm is easy to be read and they will be able to direct you to various areas and places of interest. Just lookout for the symbol "T" when it comes to metro. Don't forget to lookout for the Art of the Subway!
Metro station – SL service network maps
By Foot
I would recommend you to walk along the streets in Stockholm upon reaching your metro stations. You may plan your point of interest by alighting at the designated metro station, and walk your way through.
---
TYPICAL COSTS AND MONEY SAVING TIPS
Hostel Prices
Shared dorm rooms: Starts at SEK180 per pax/night, but SEK150 – SEK200 is average.
I am not too sure about hosteling in Stockholm and based on estimated prices, you could save money this way.
Hotel Prices
Hotel rooms: Starts about SEK450-650 per night but a room at a 3-star hotel could possibly be about SEK700-800 at average per night for 2 persons.
Food & Drinks
Typical restaurant: An average meal could cost about SEK60-100; and
Good restaurant: Could start as high as SEK150-200 for an average meal.
Transportation
Airport to the City (Cityterminalen): You can either take Arlanda Express Train or by Flygbussarna Airport Coaches:-

Arlanda Express Train: SEK280 (one way); or SEK540 (return). For Thursday to Sunday and Bank Holidays, you may travel at SEK300 for 2 pax; SEK400 for 3 pax; or SEK500 for 4 pax. There are other discounts available and you may visit Arlanda Express Train – Fares  for more information. Arlanda Express Train generally takes about 30 minutes journey from the airport to the city.
Flygbussarna Airport Coaches: SEK99 (one way); or SEK198 (return) and various tickets are also available. You may visit Flygbussarna Airport Coaches – Tickets for more information. These coaches generally takes about 45-50 minutes journey from the airport to the city.

Metro station: You can either purchase a single way tickets or by a day ticket, if you take more than 3 rides per day.

Single Tickets (Zone Tickets): There are various zones for single tickets ranging from SEK36-72 (full adult price); or SEK20-40 (reduced price*). You may need to pay extra for SL Access Card (to tap your credit before entering).
Day Tickets (Travelcards): SEK115 (full adult price); or SEK70 (reduced price*) for 24 hours (from the time you tap the card) and so on.
You may visit SL Metro – Tickets for more information.
Group Tickets: I don't really see any information in regards to group tickets on SL website. However, I managed to know that you will be able to buy a group ticket of 2 pax onto 1 SL Access Card for SEK100 (2 journeys) and the price may vary between zones. This may also be applicable with manned stations as the operator will be required to open the doors (no tapping required) for you manually before taking the subway.
You may also require to top-up an additional SEK20 to purchase the SL Access Card, so you could insert credits in the future, or works as a day ticket (if purchased). A piece of advise that if you are taking a single journey, you may purchase your tickets from Pressbryan (convenience store located in the metro station) that costs SEK36/person for a single ticket.
*Reduced price by means children and young people under 20 years of age as well as for those over the age of 65.
Admission Fares
This could be an average of about SEK0-SEK250 per person depending on your interest. I have not paid for any admission fares during my visit in Stockholm as most I have planned visiting does not charge a fee.
---
Copyright © | Aspen See
Disclaimer: All the information and prices (as at November 2016) provided on this website are based solely on experience and you agree that you use such information entirely at your own discretion and will.