Karlovy Vary! It is worthwhile to take a day trip to Karlovy Vary, a spa town in the west Bohemia region of the Czech Republic. The architecture of these buildings are extraordinary and I have discovered the many of what many places cannot offer.
In my opinion, Karlovy Vary is located on two sides, one of which located closer to the bus/train platform, while the other side is located very much closer to the greens. It means that you ought to walk your way in to actually discover the actual Karlovy Vary, which is indeed a new experience, if you were to compare with any other towns.
You may choose to visit Karlovy Vary from Prague, and the bus journey takes about 2hours 15minutes ride. Book an early ticket to visit this place, before heading back to Prague in the evening (or late evening).
---
PLACES TO VISIT AND THINGS TO DO IN KARLOVY VARY

Take a stroll within the modern town of Karlovy Vary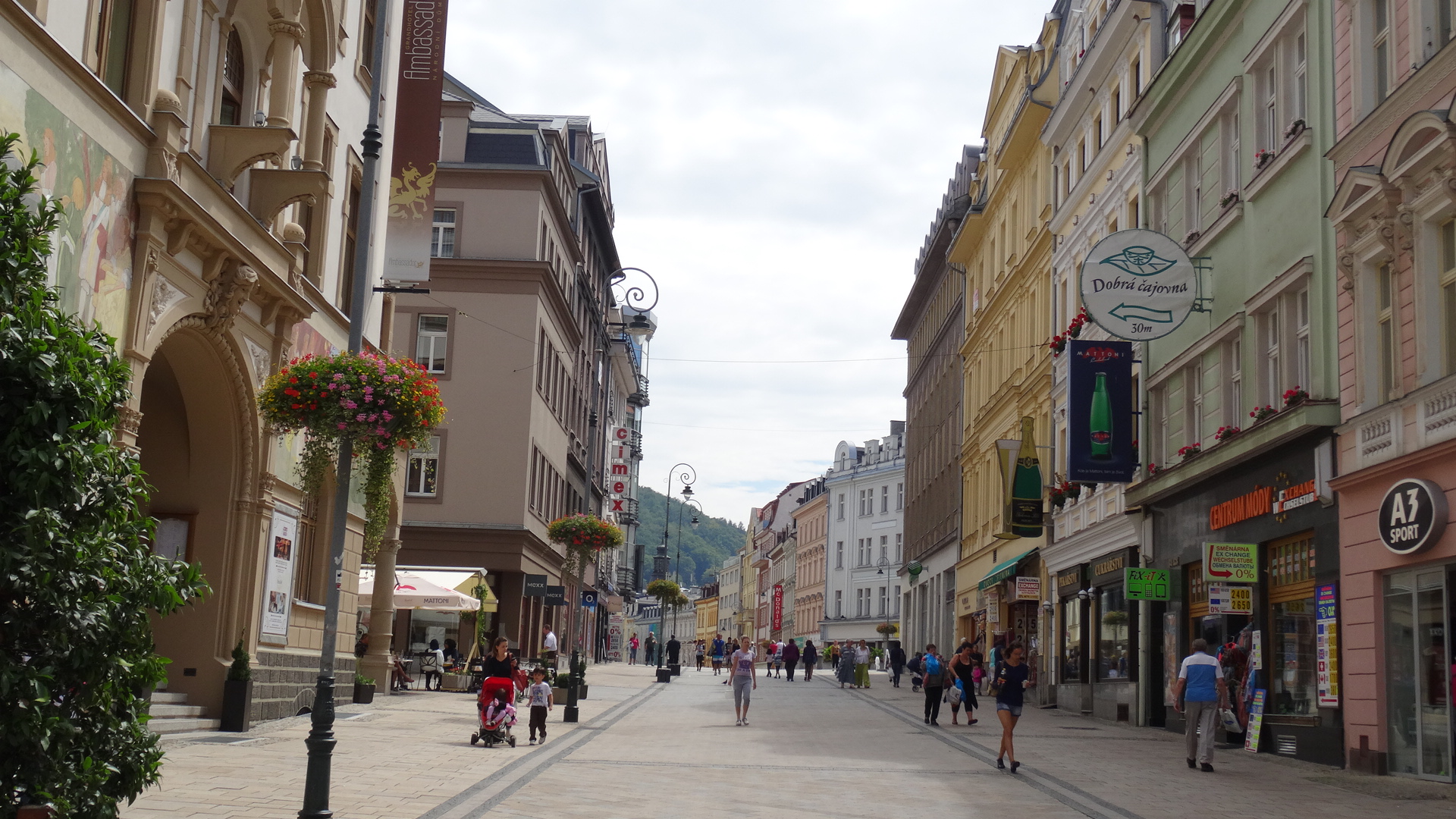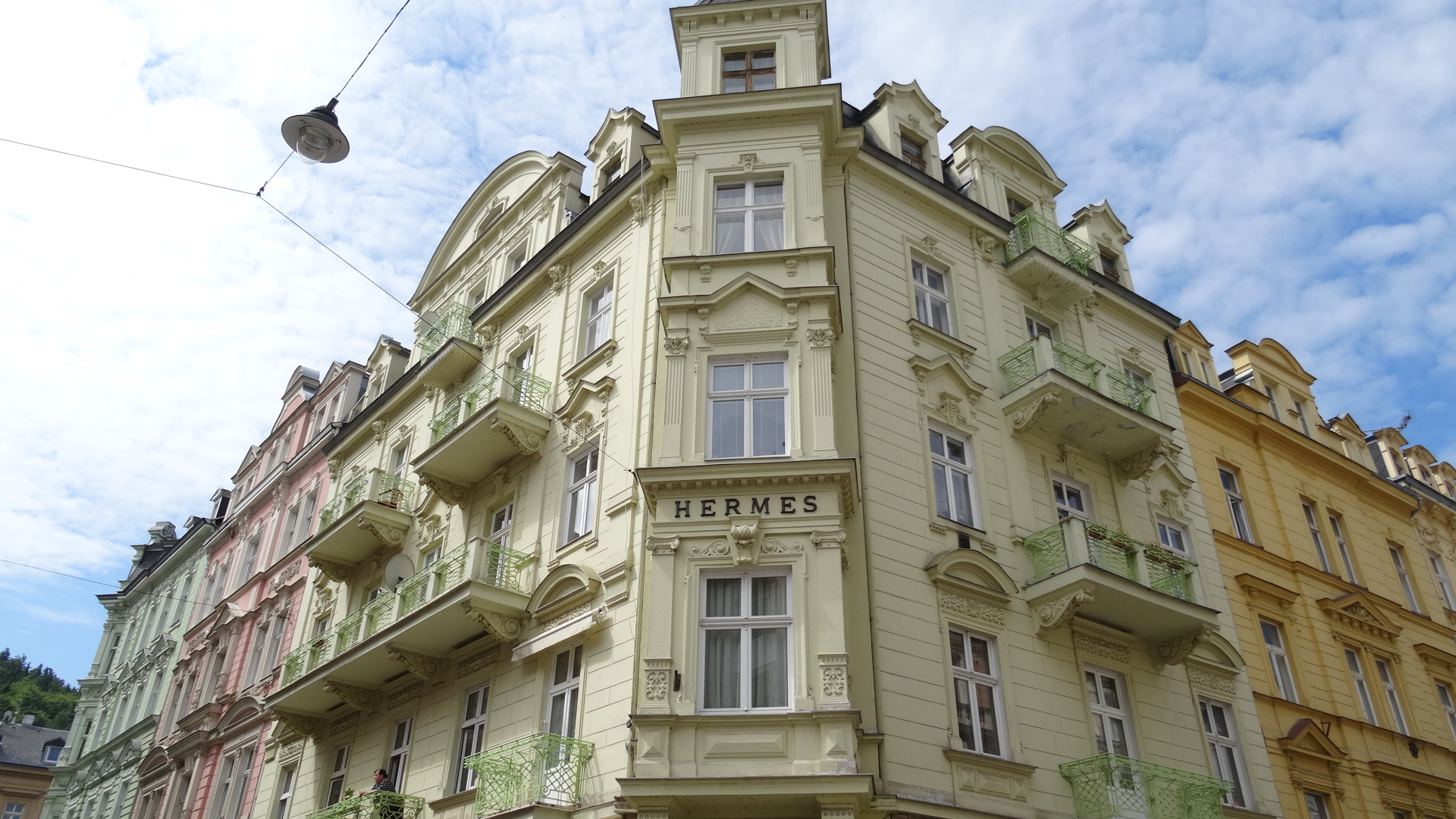 The above is located closer to the bus/train platform. There are many beautiful coloured buildings and you may find various shops and boutiques as well. Personally, I don't think you would spend too much time here.
Saint Peter and Paul Cathedral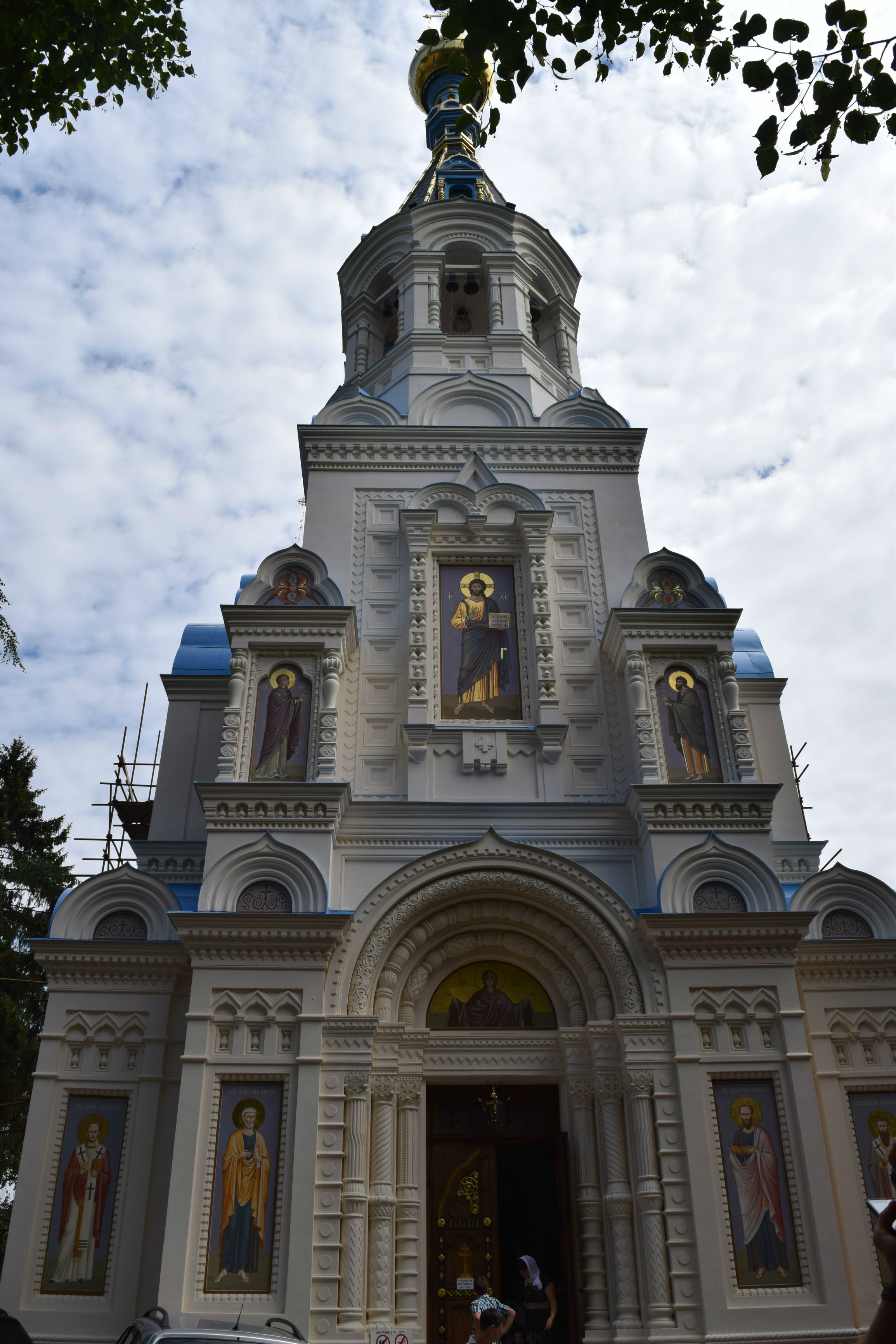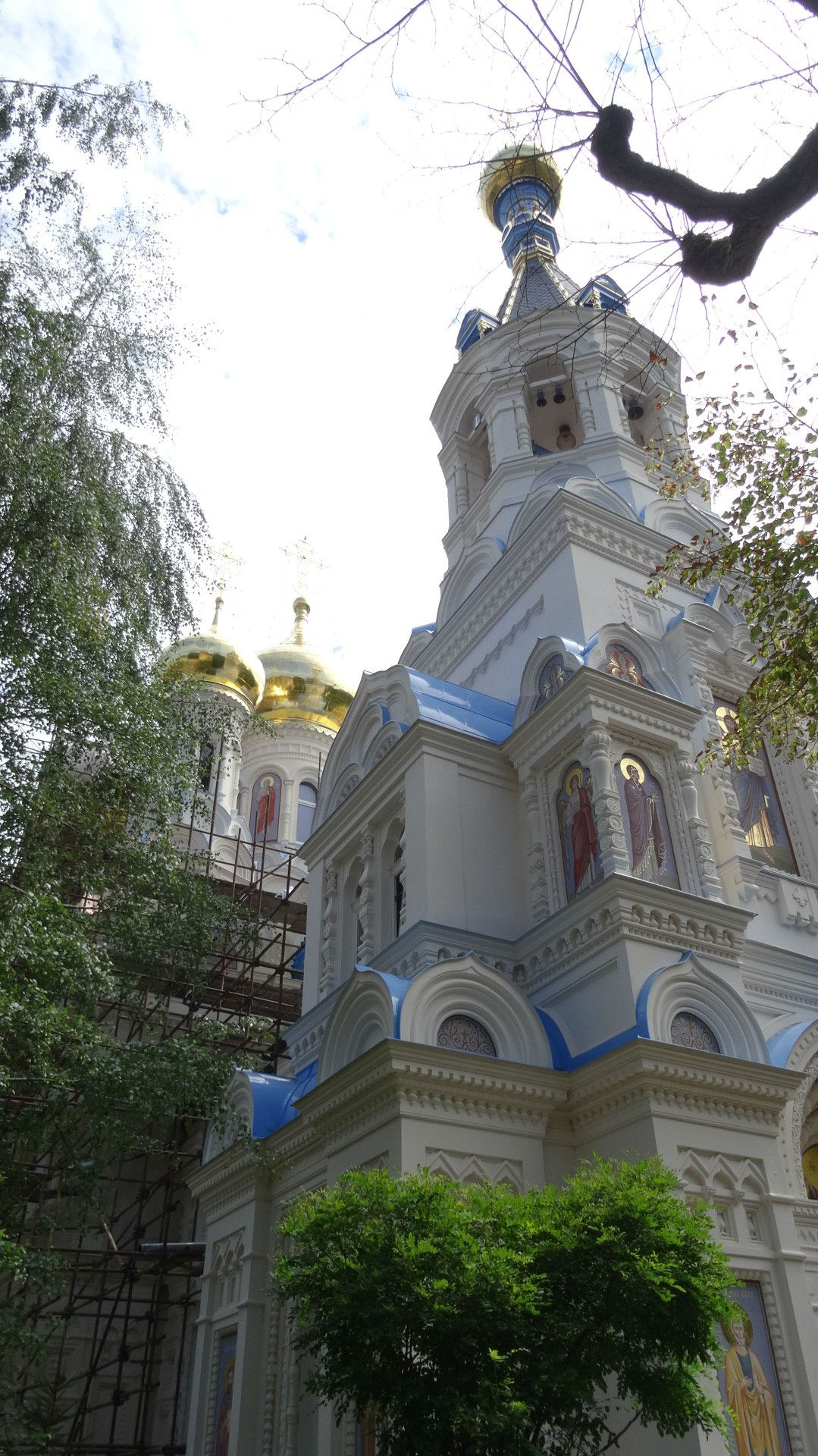 I find this cathedral to be one of a kind and unique. I have also noticed that every lady that enters the building had their heads covered with scarves, unlike any other cathedrals/churches. I find the cathedral to have beautiful colours as well, and you may consider paying a visit before you walk further to the other side of the town.
Mill Colonnade (
Mlýnská kolonáda

)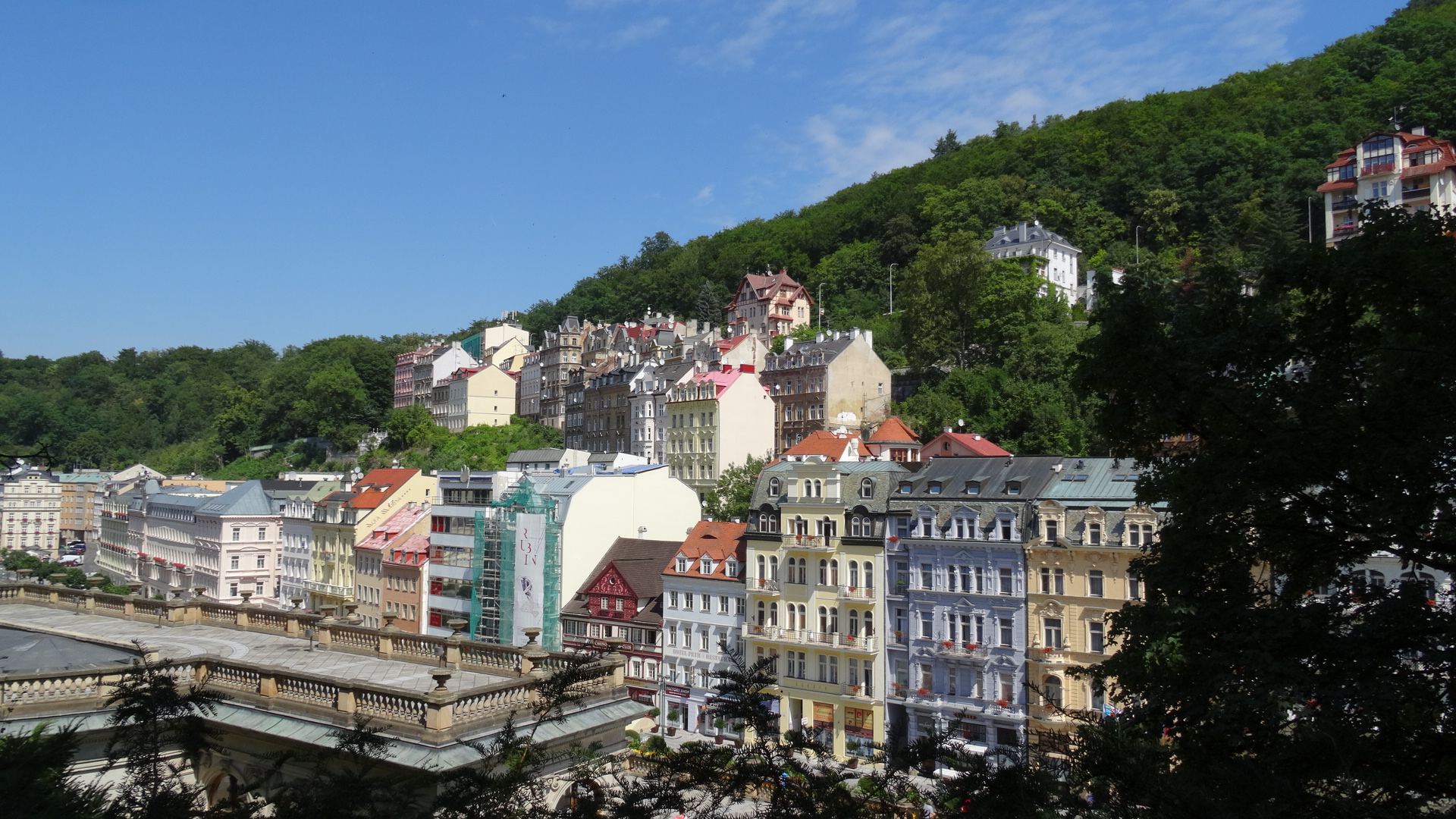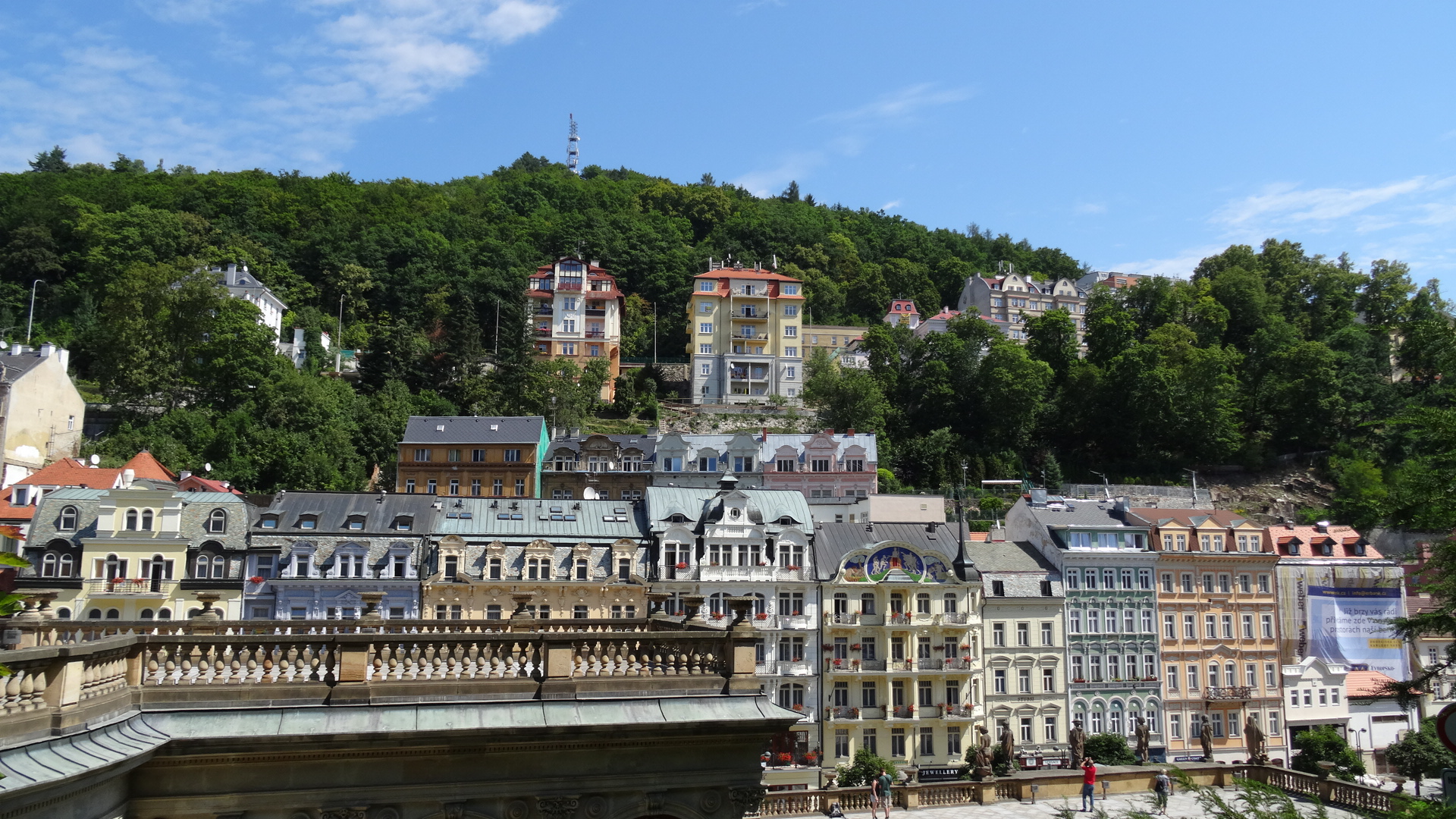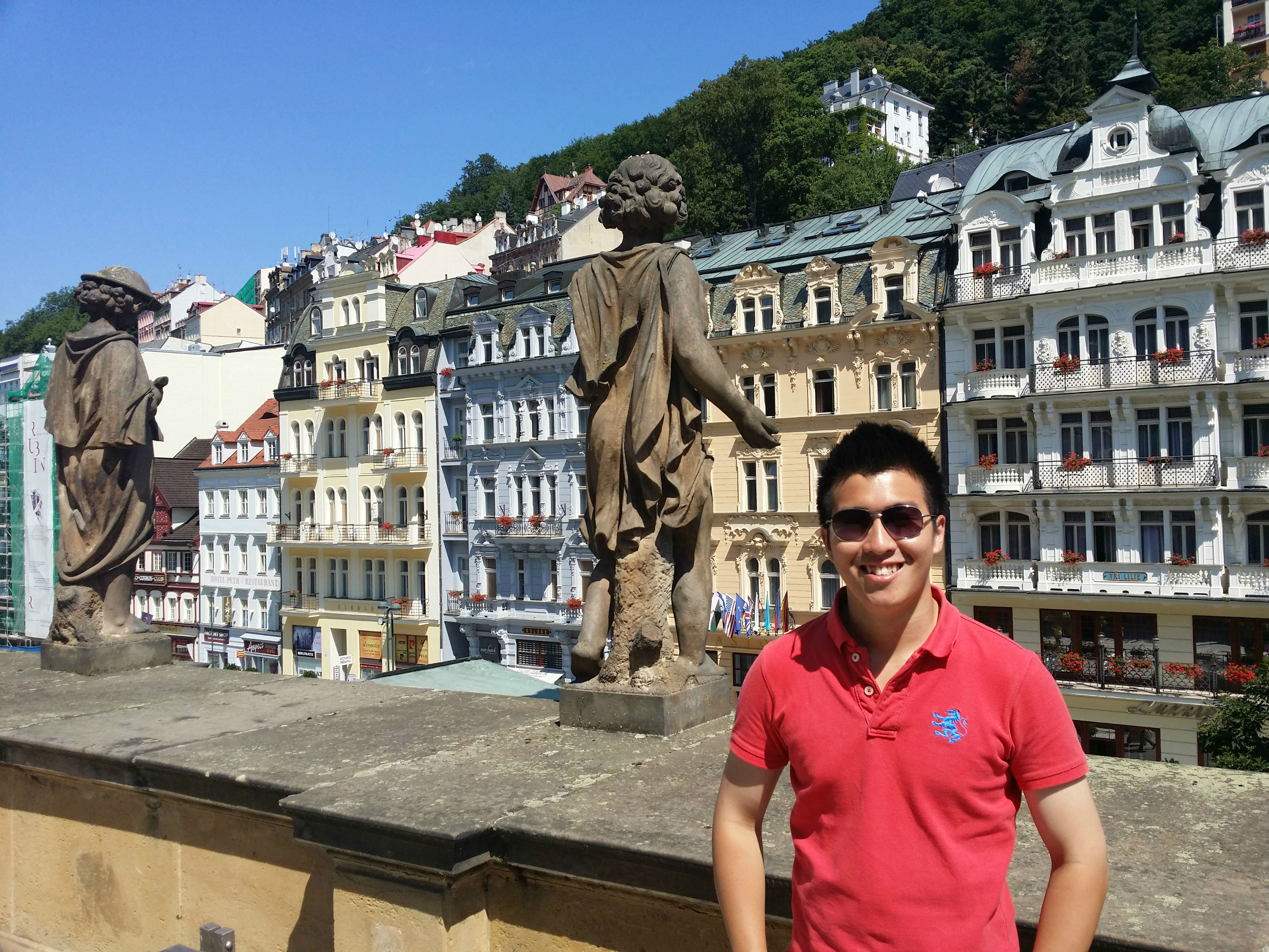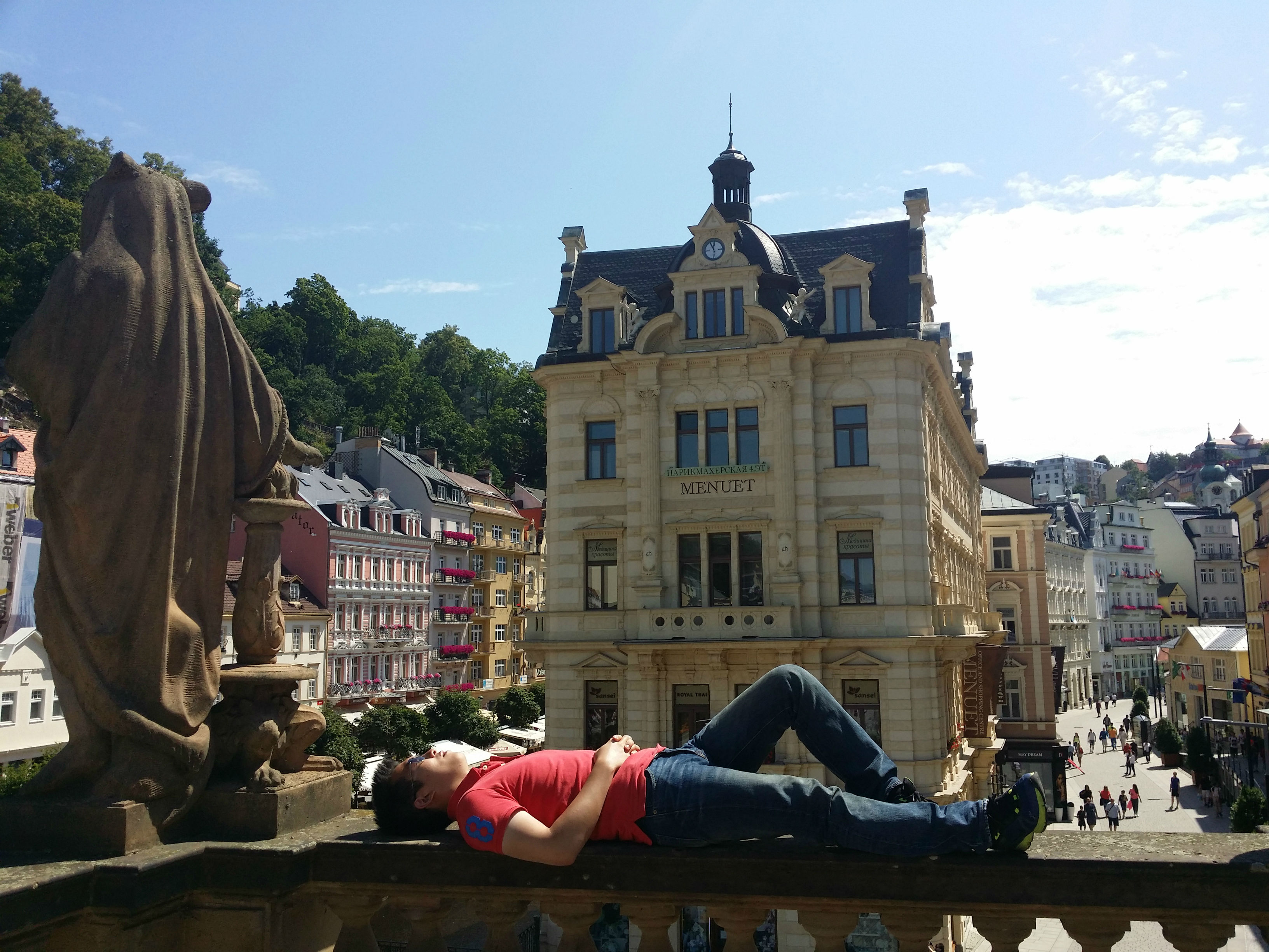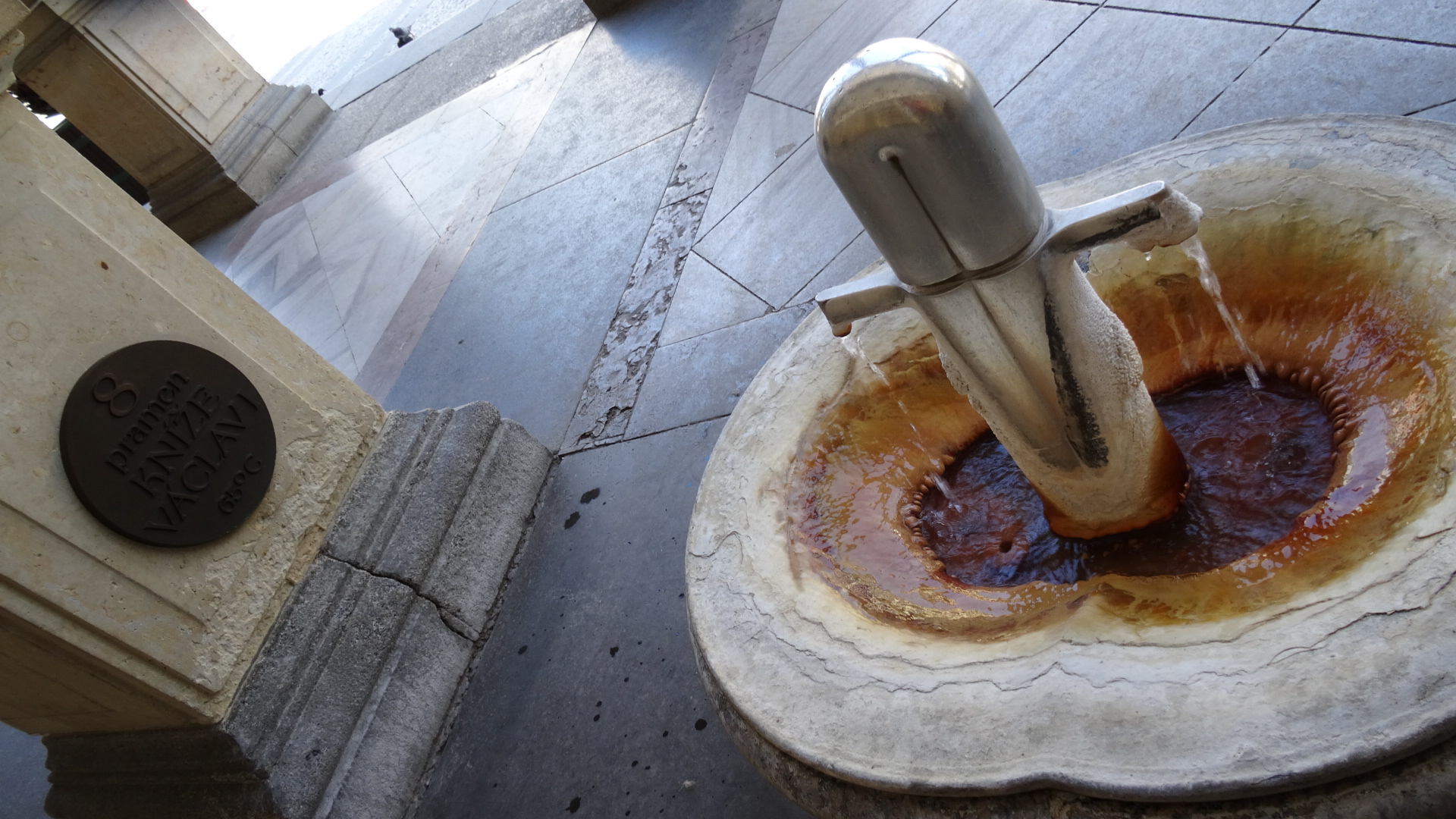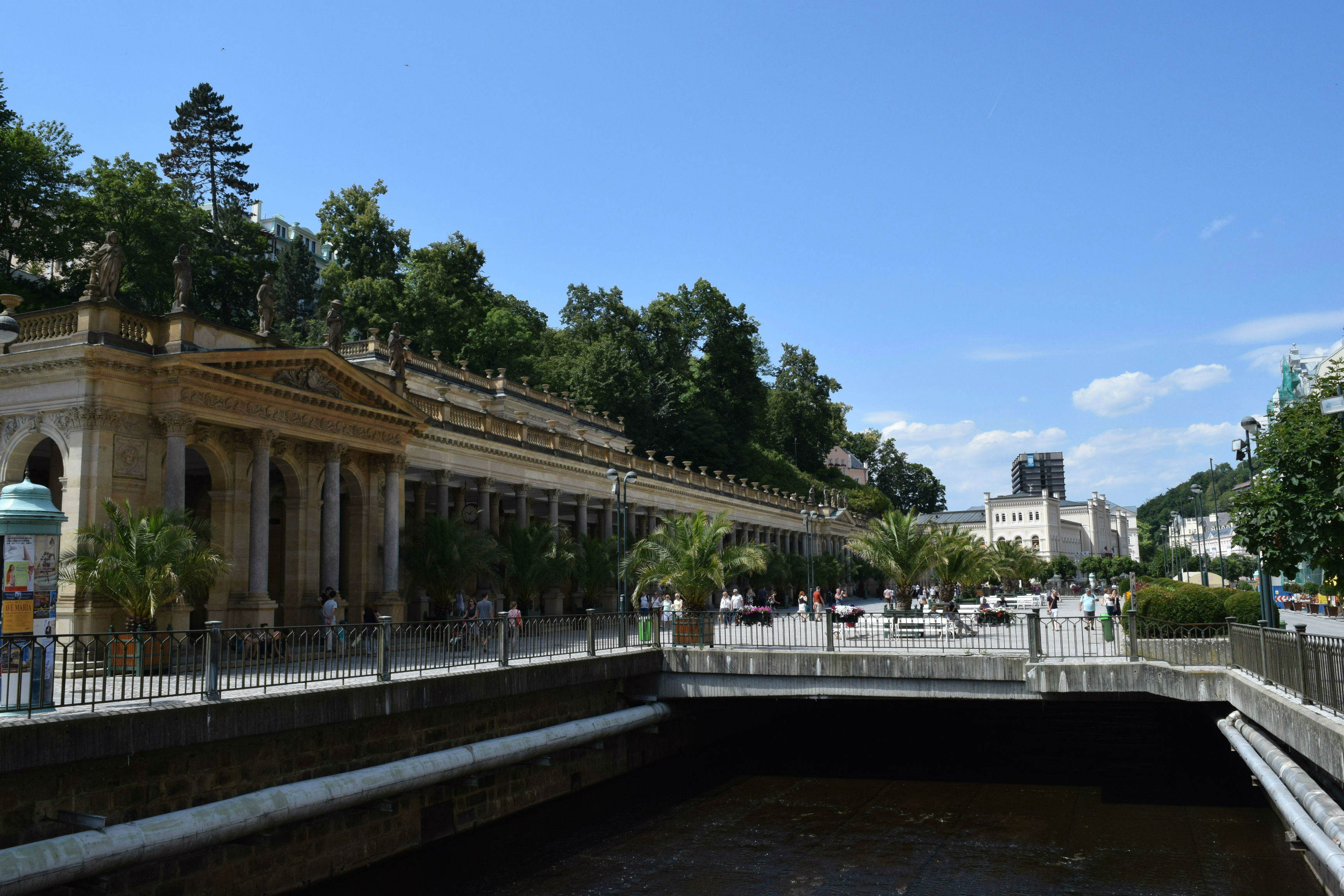 Karlovy Vary is best known and popular of its hot springs and healing spring waters. There are several spots that houses the healing spring waters, one of which is Mill Colonnade.
You will also notice that shops in Karlovy Vary do sell spa cups in which are shaped very uniquely that are used to fill the healing spring waters, and to drink them from it. Otherwise, don't bother buying a spa cup (though it's a good souvenir) and just use an empty bottle instead. However, the healing spring waters tasted like sulfur and you may go *yucks*!
You may also access the roof and take another path that leads to the back (hilltop) of its building. From the roof itself, you will see many colourful buildings that rows upon the Mill Colonnade.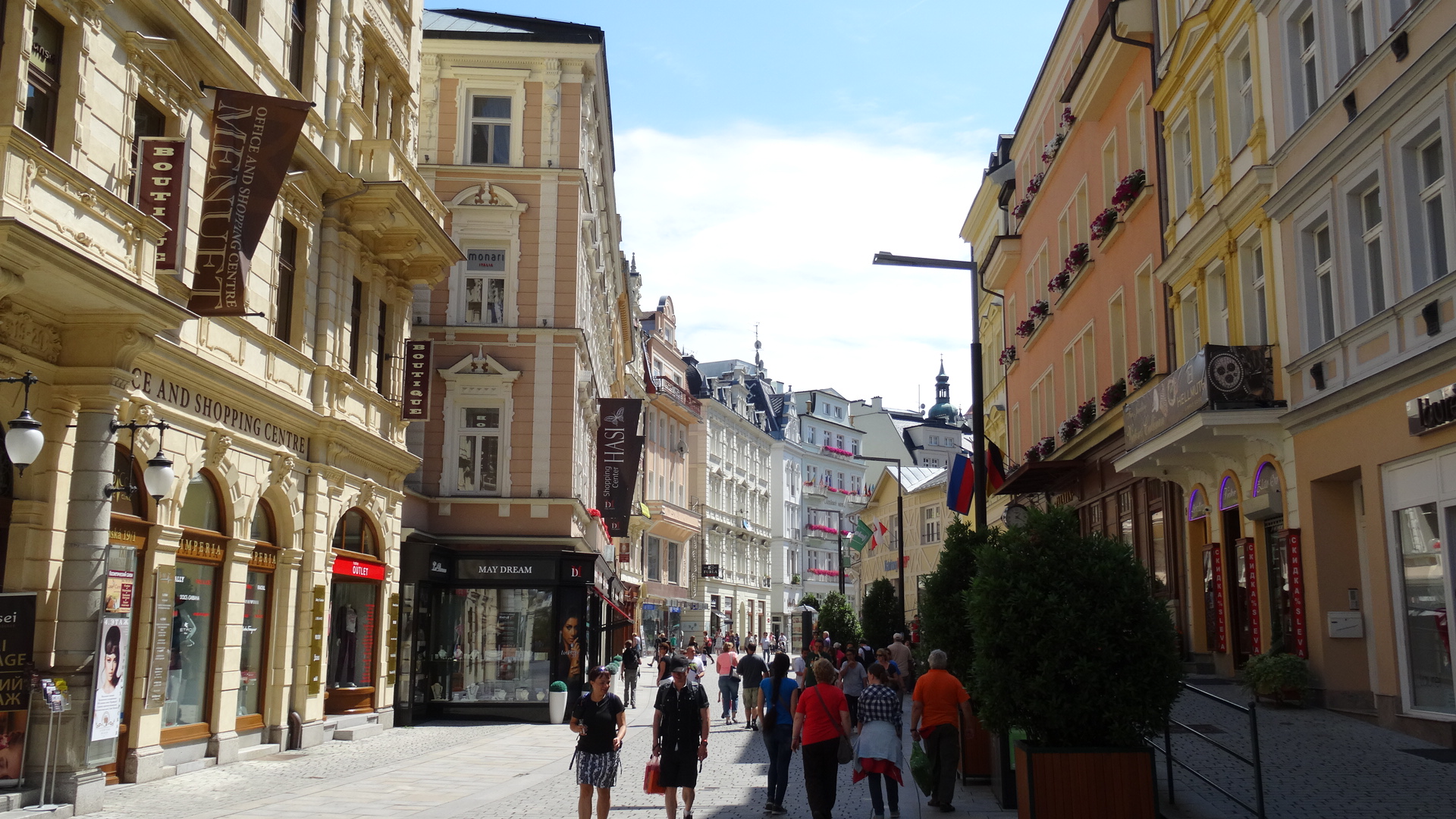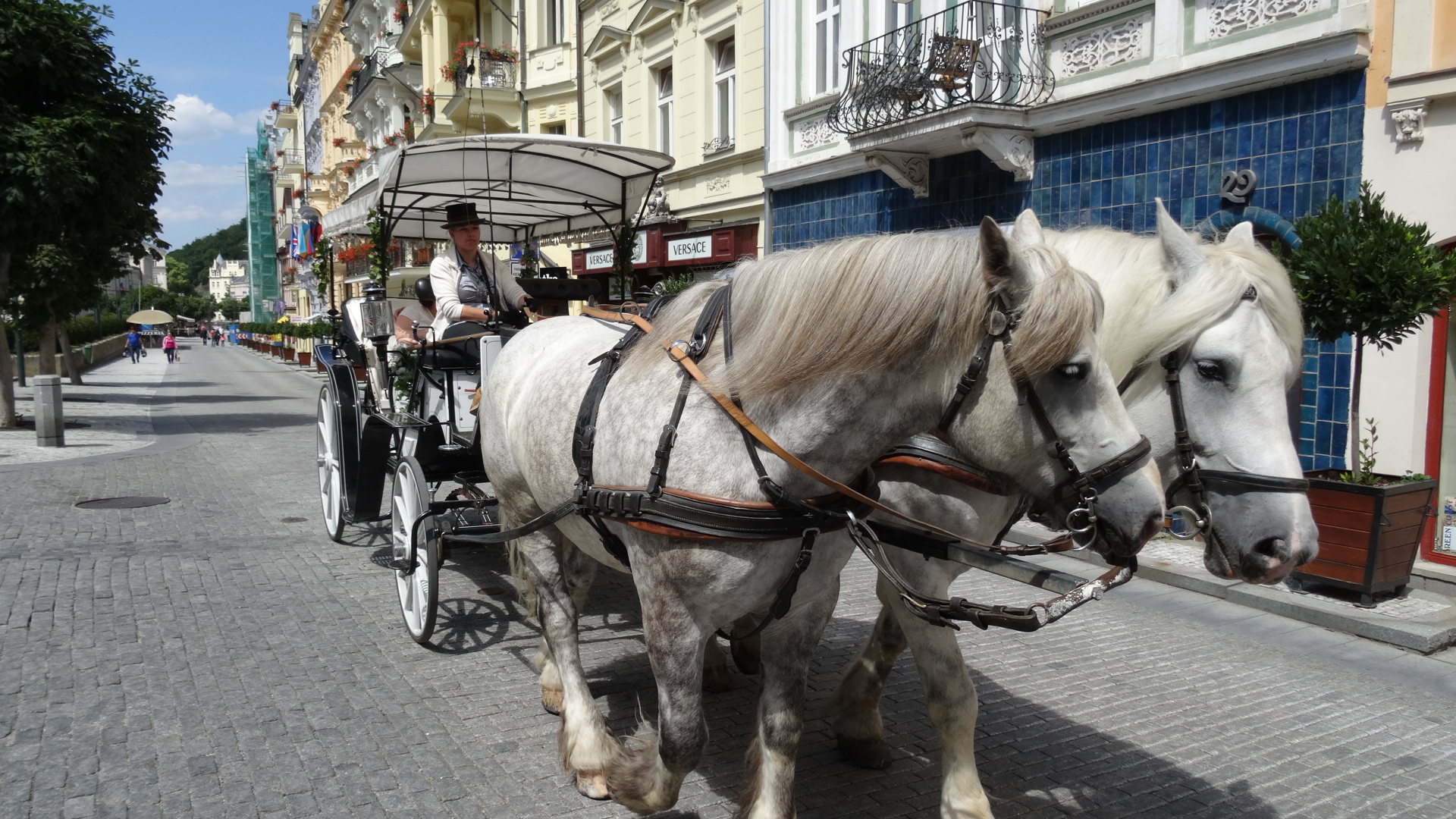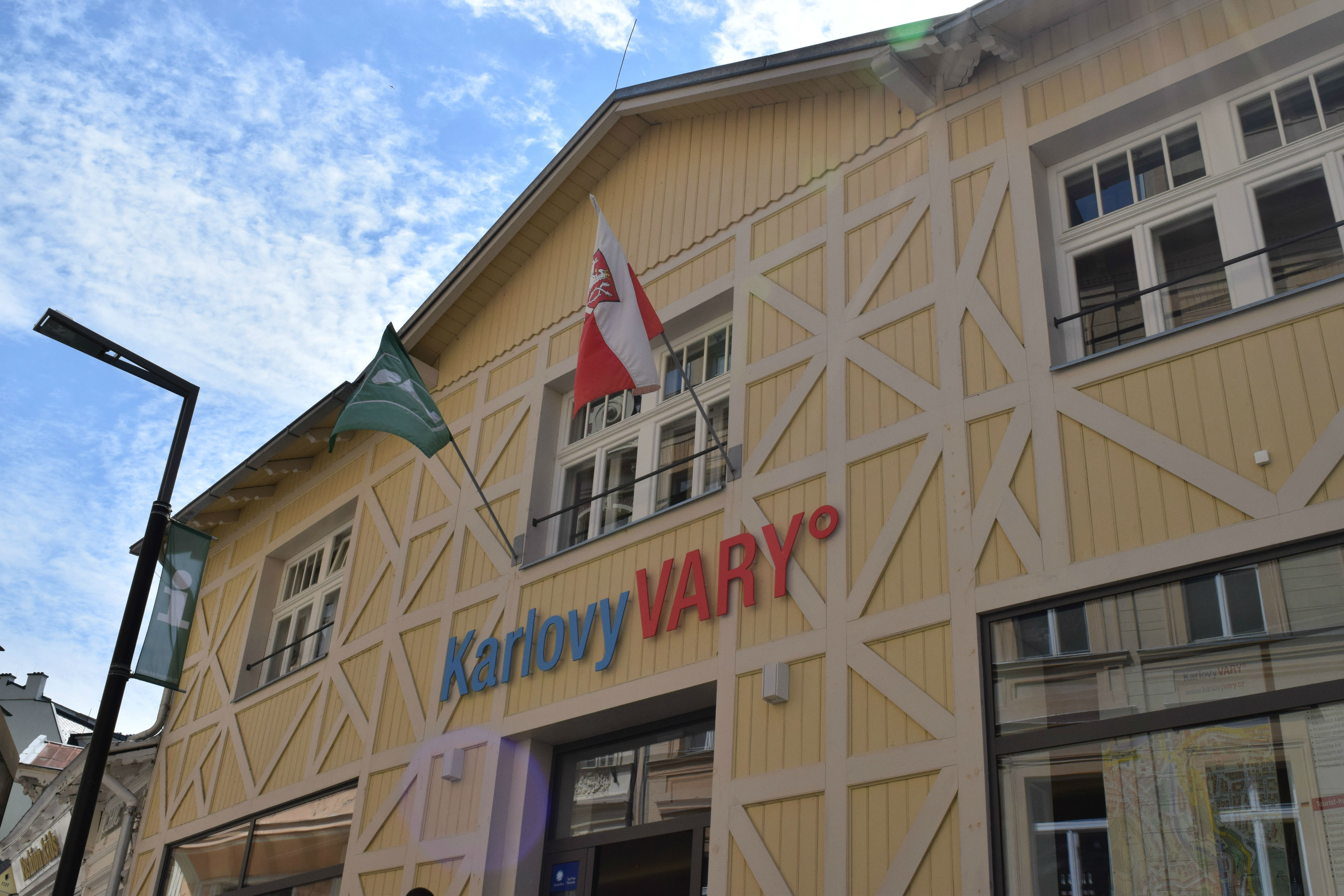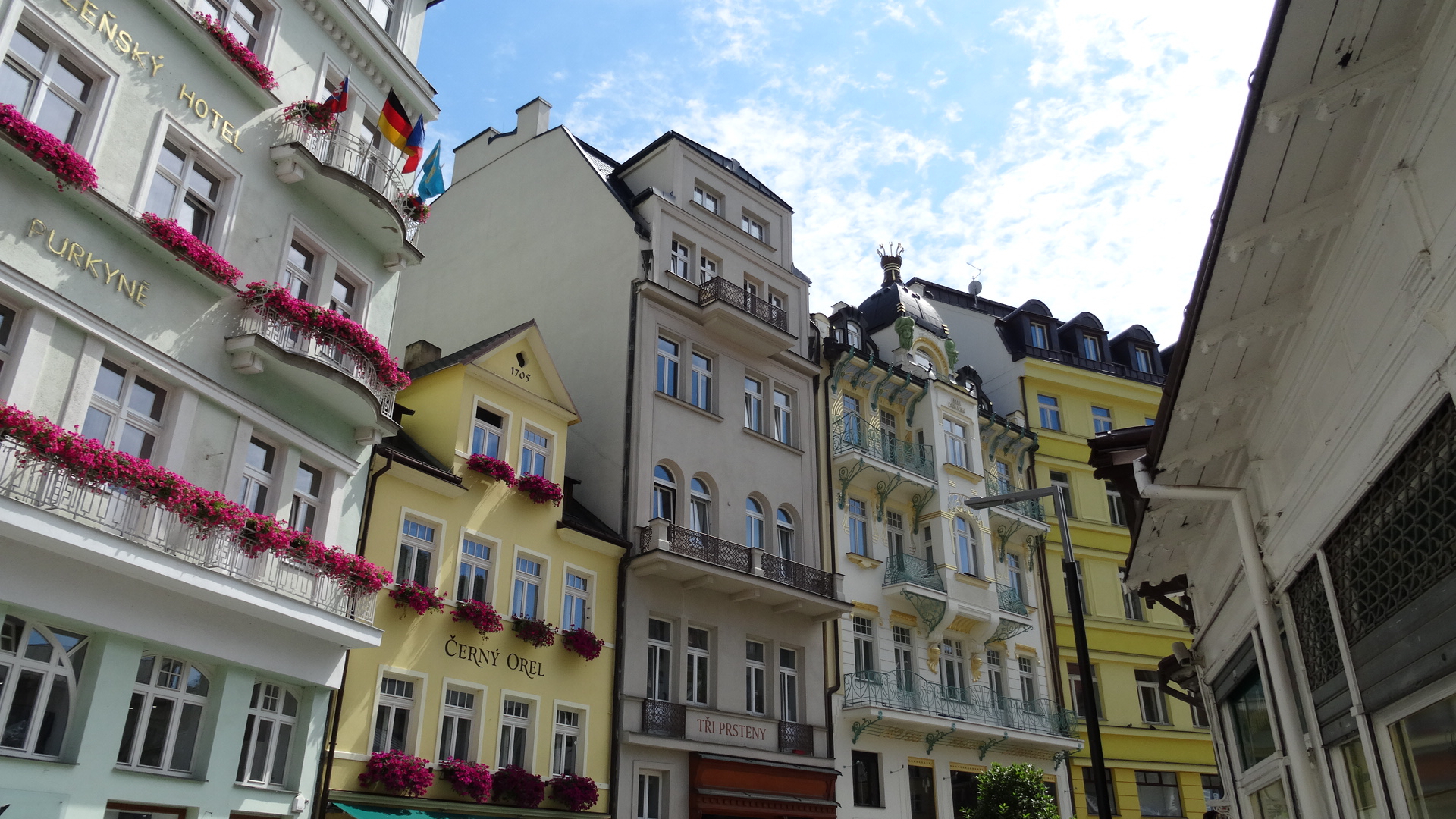 You can then take a stroll on the streets just outside of Mill Colonnade. If you are looking for something to buy, you may consider visiting Manufaktura, originated from the Czech Republic and grab its beer shampoo! The beer shampoo is somehow medicated, and can be a really good souvenir too.
Market Colonnade (
Tržní kolonáda

)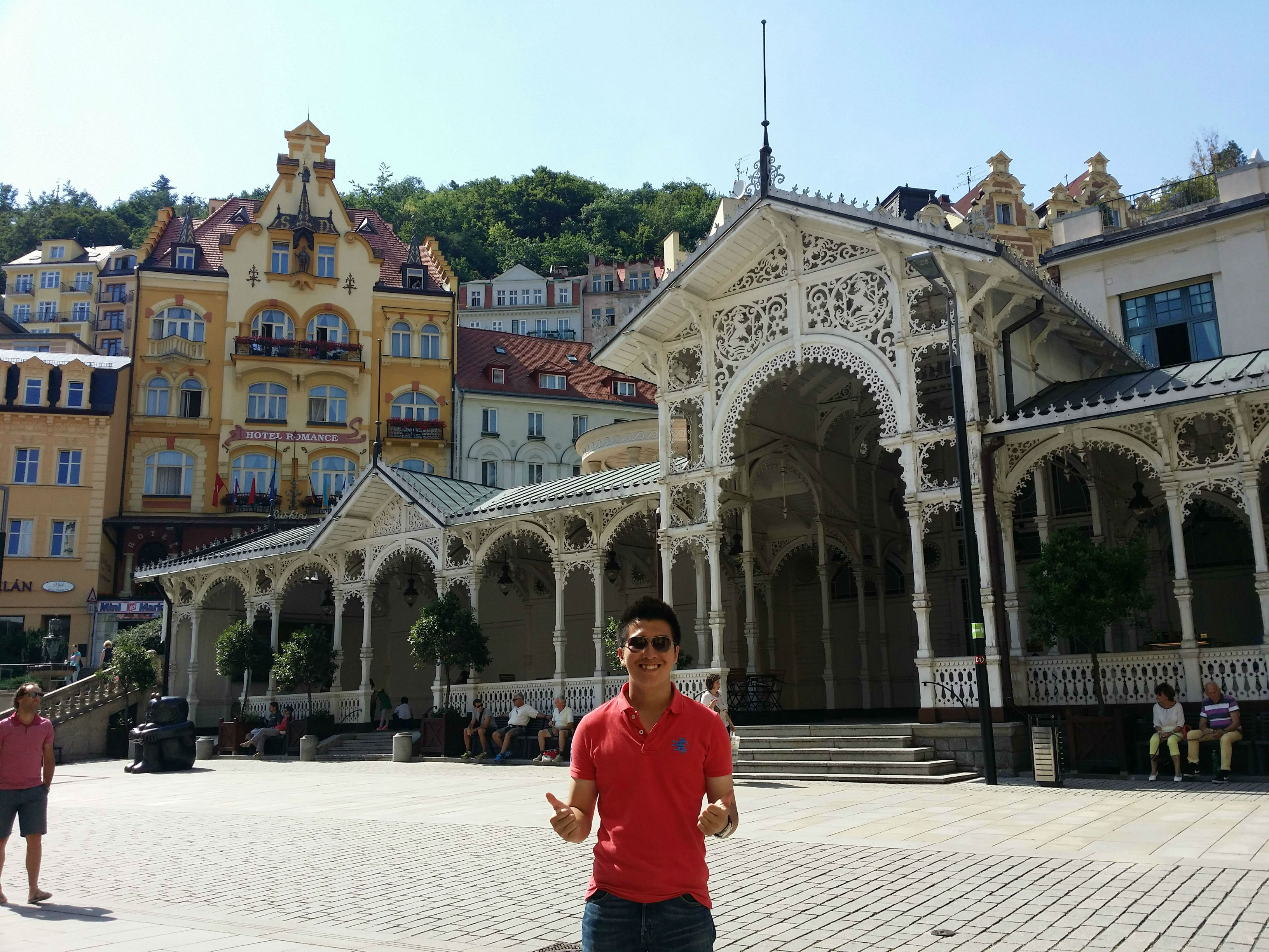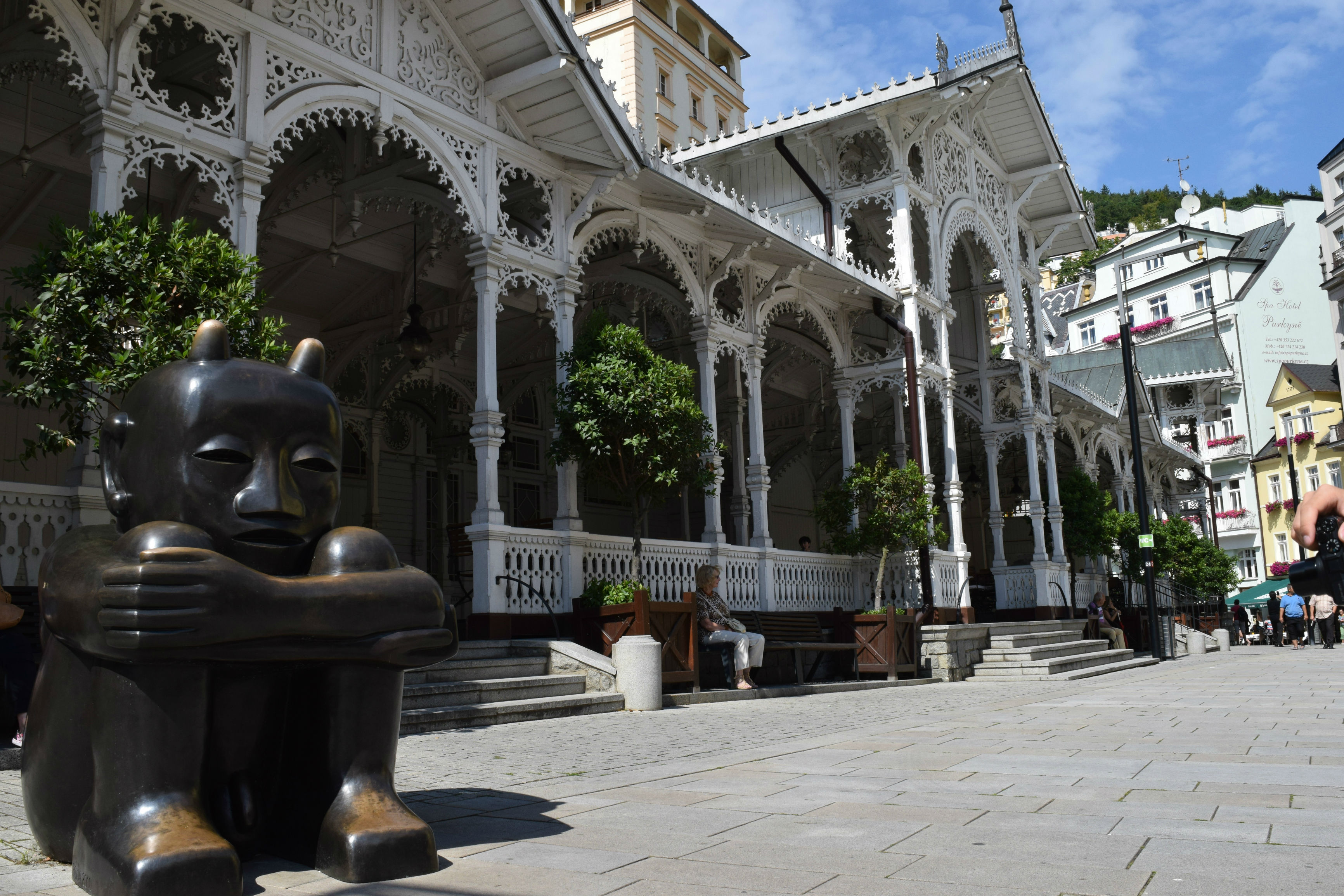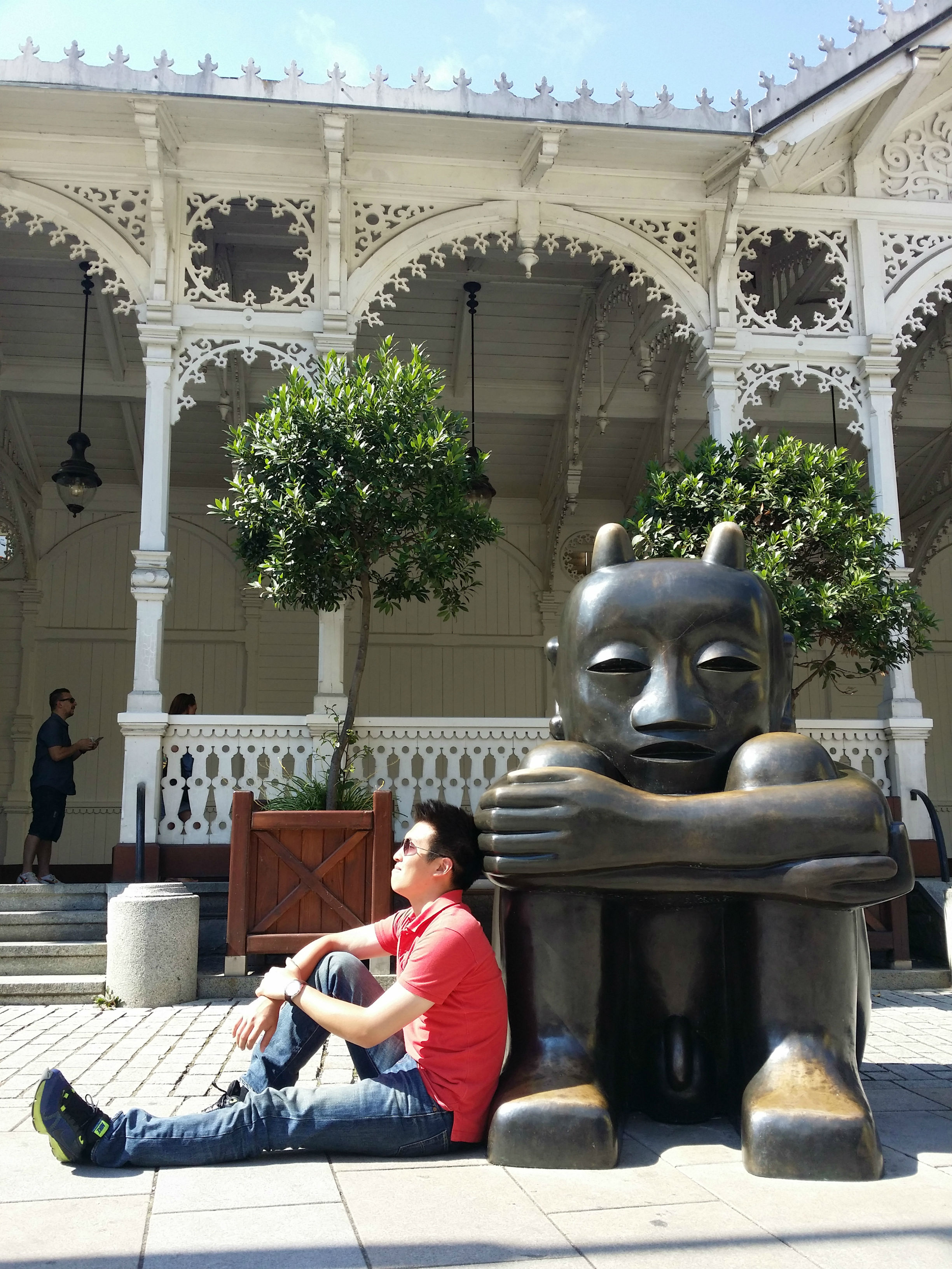 Not too far away from the Mill Colonnade, is the Market Colonnade. There are food available and located just in front, is the statue that worth making a pose with.
I don't remember having much to do here, but worth your time taking your stroll further in!
Sprudelkolonnade (Vridelni kolonada)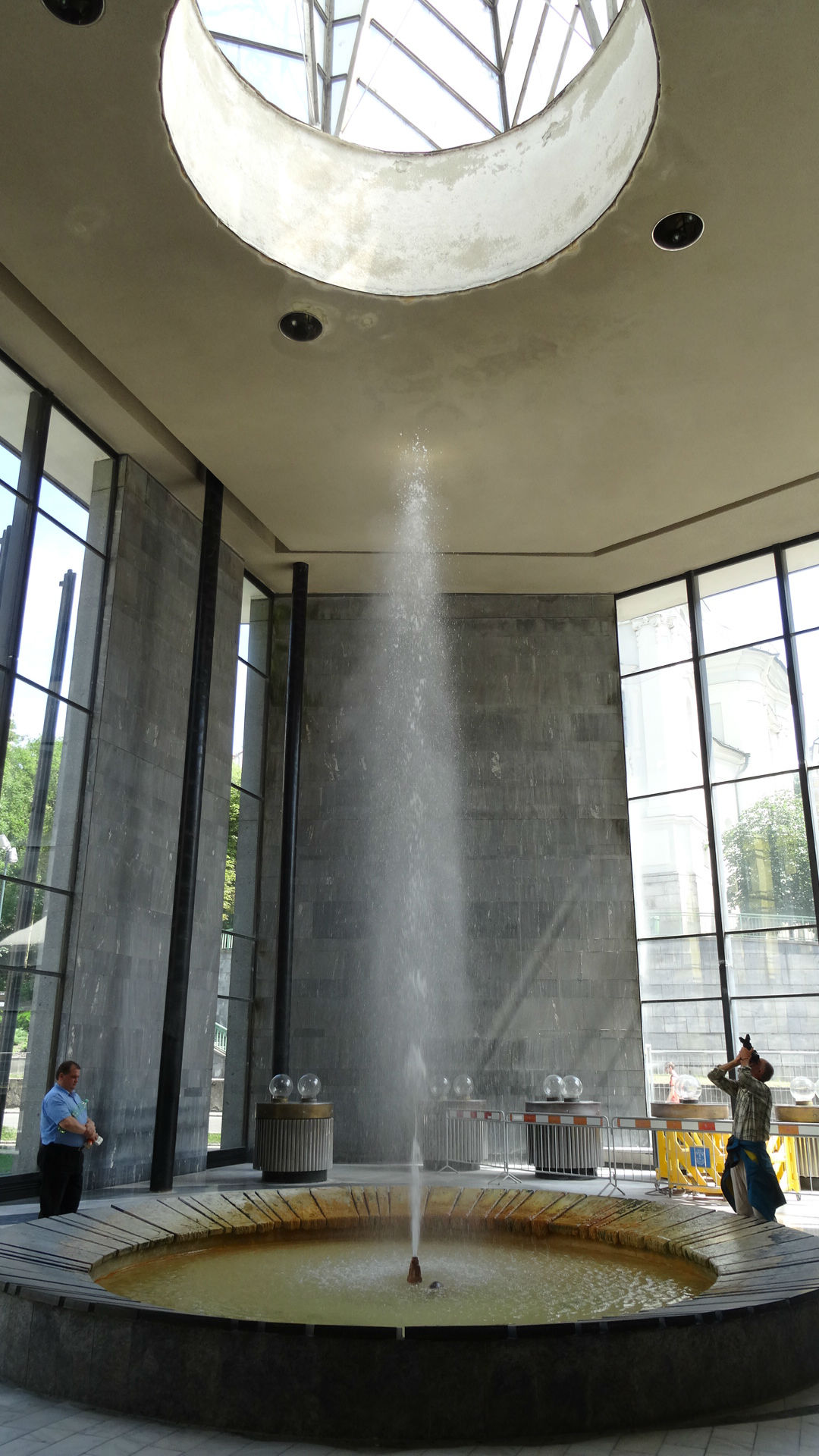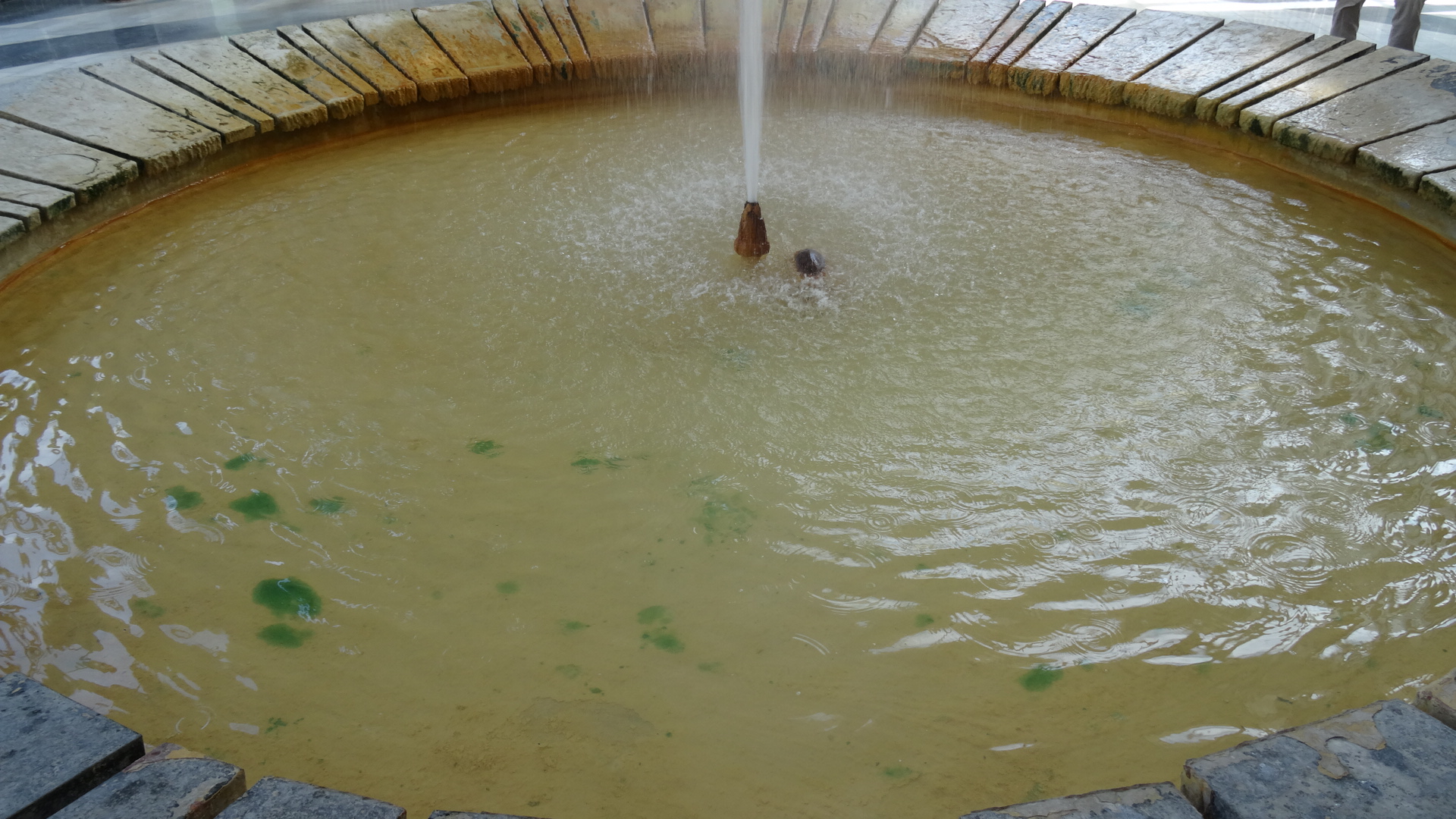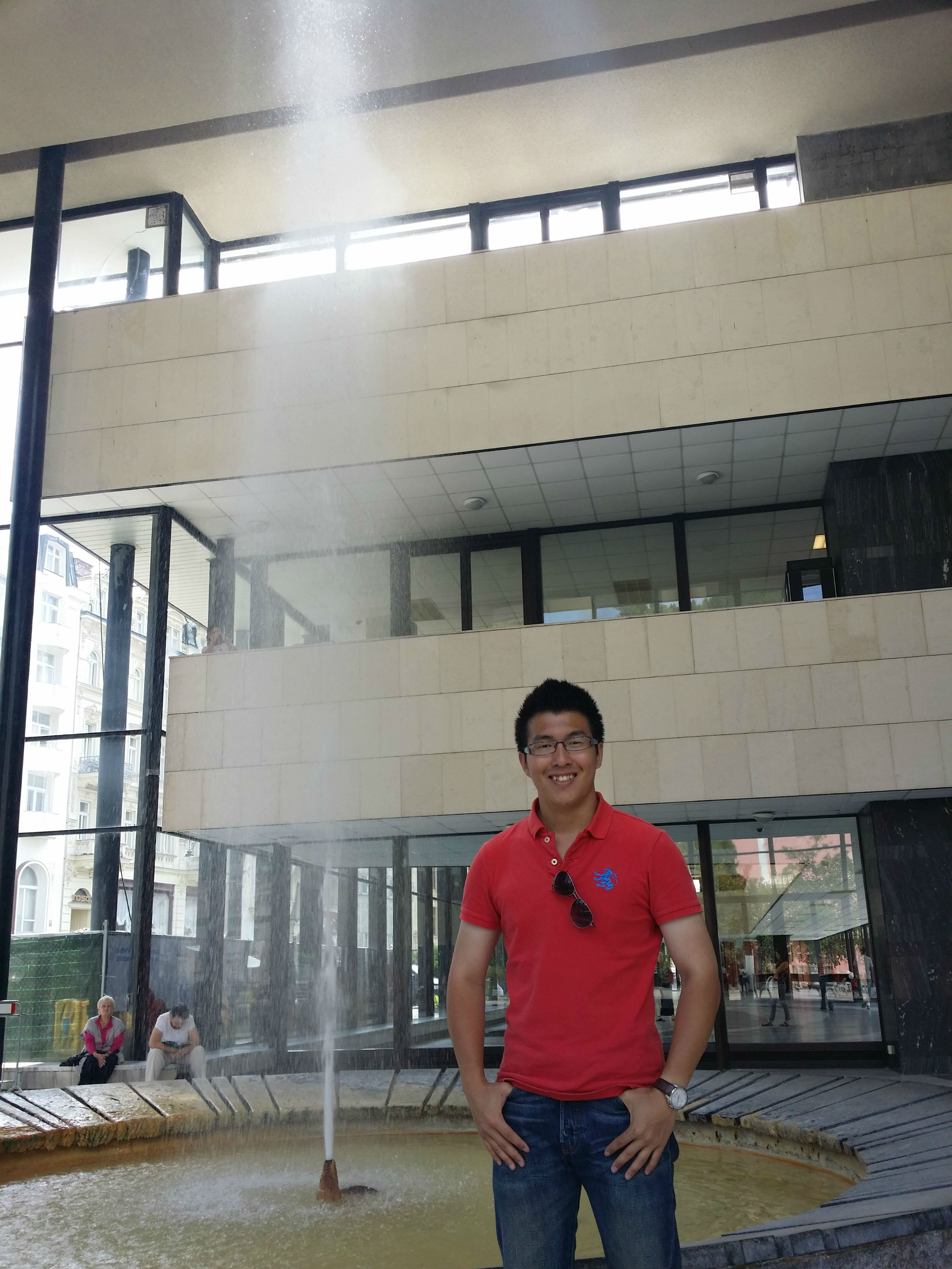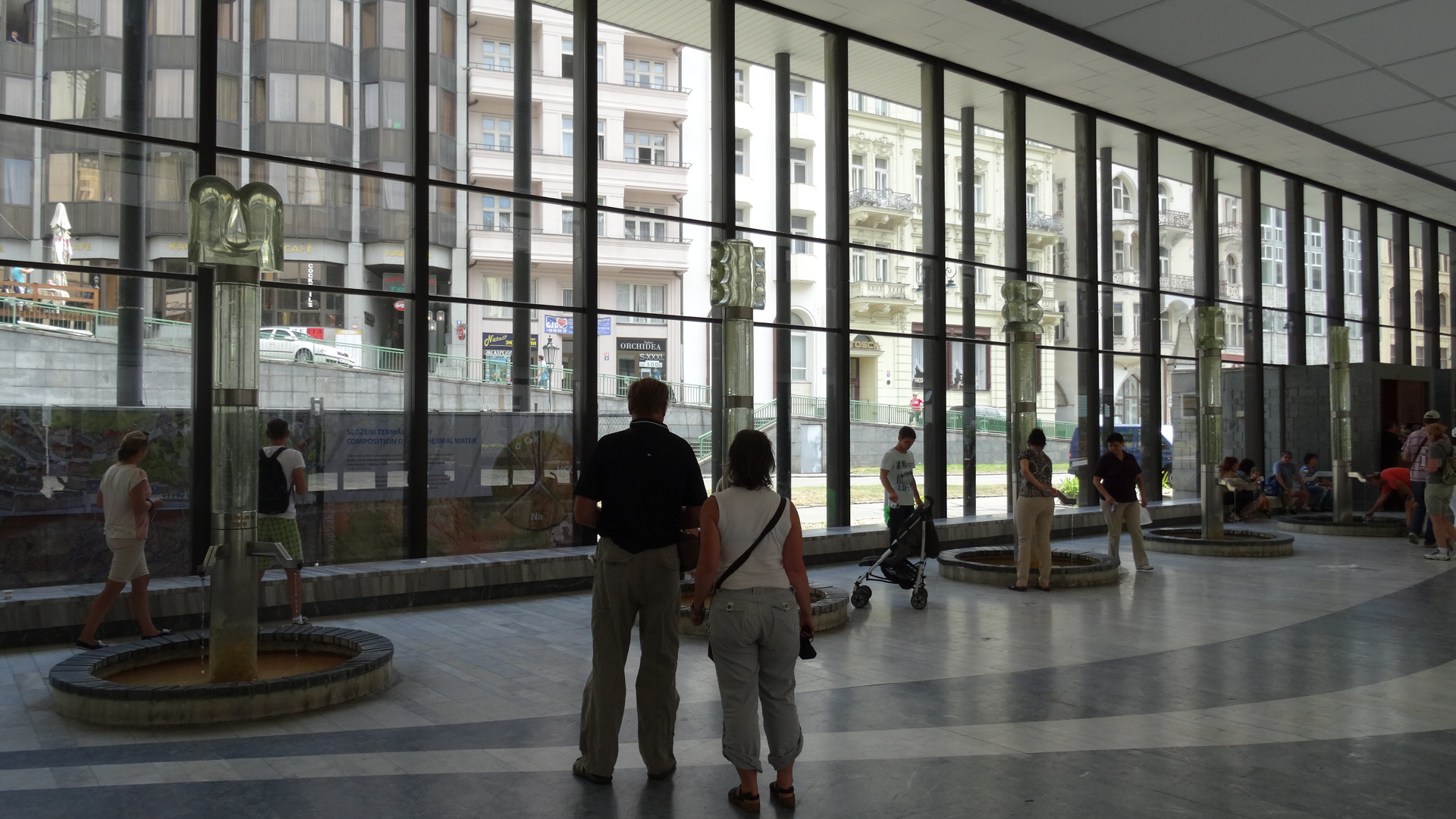 Just around the corner from Market Colonnade, you will see a building that houses the geyser, and the terminals that contain healing spring waters. If you had a spa cup or an empty bottle, you shall do the water tasting.
A stroll by
Teplá

river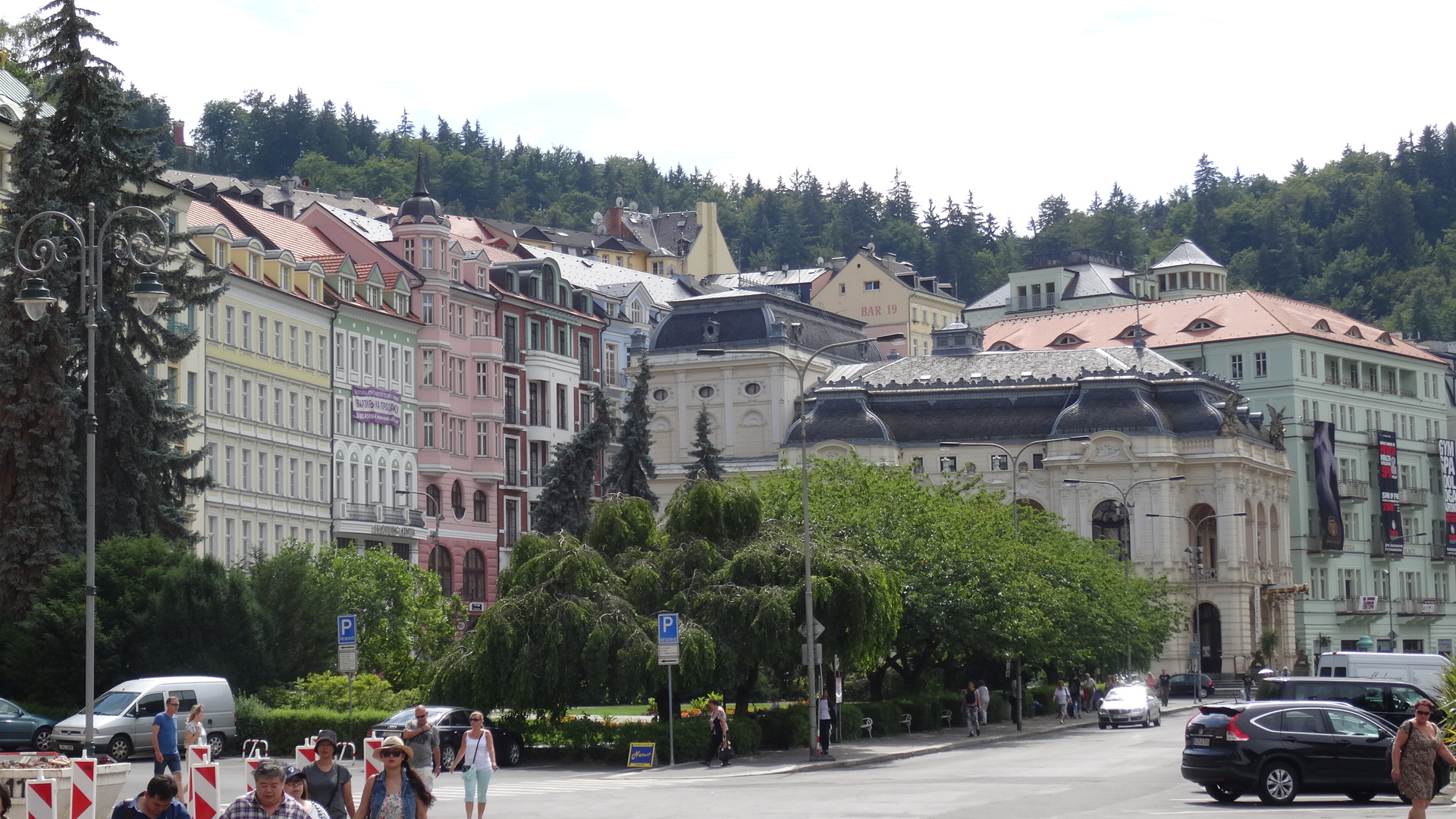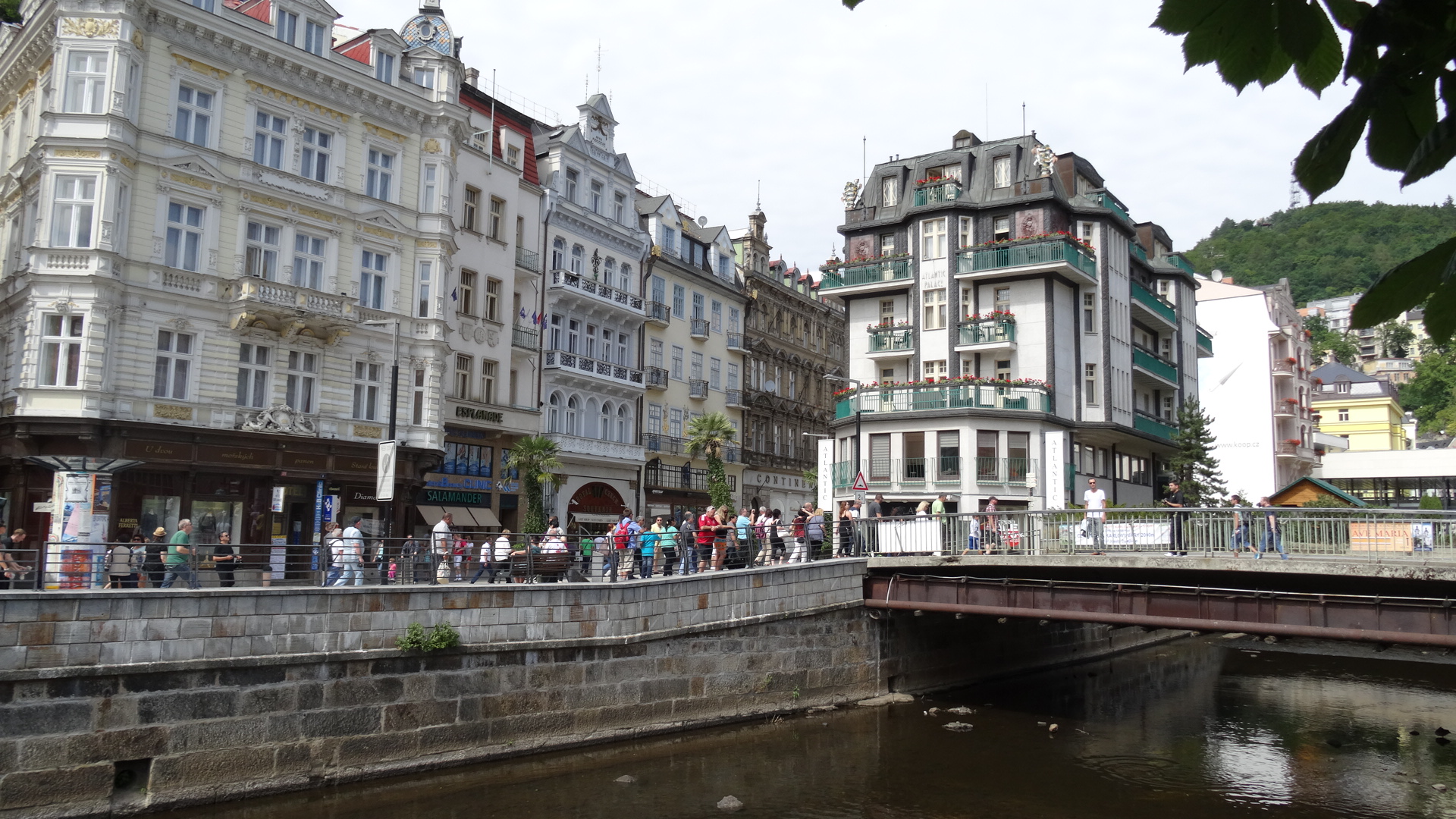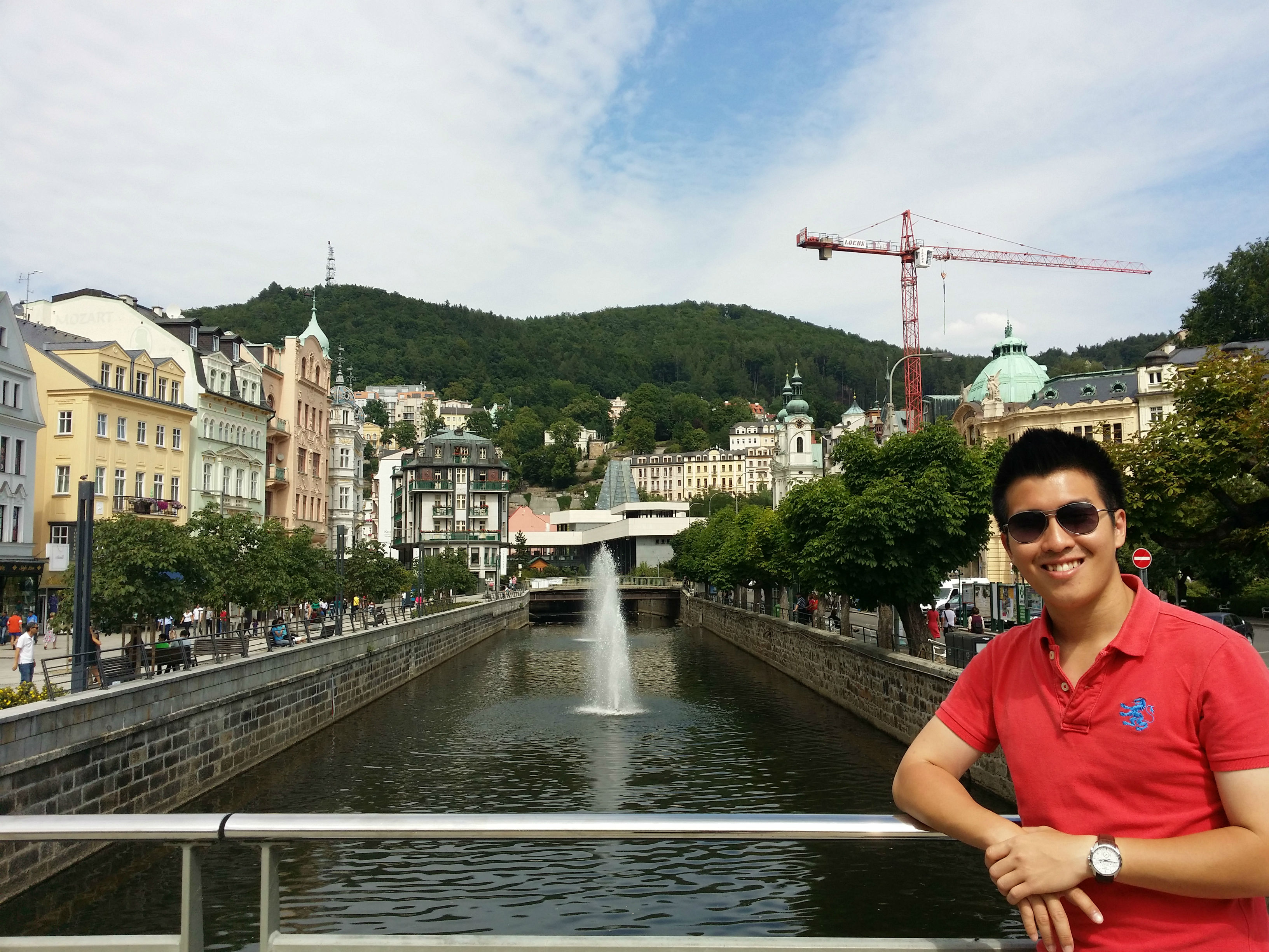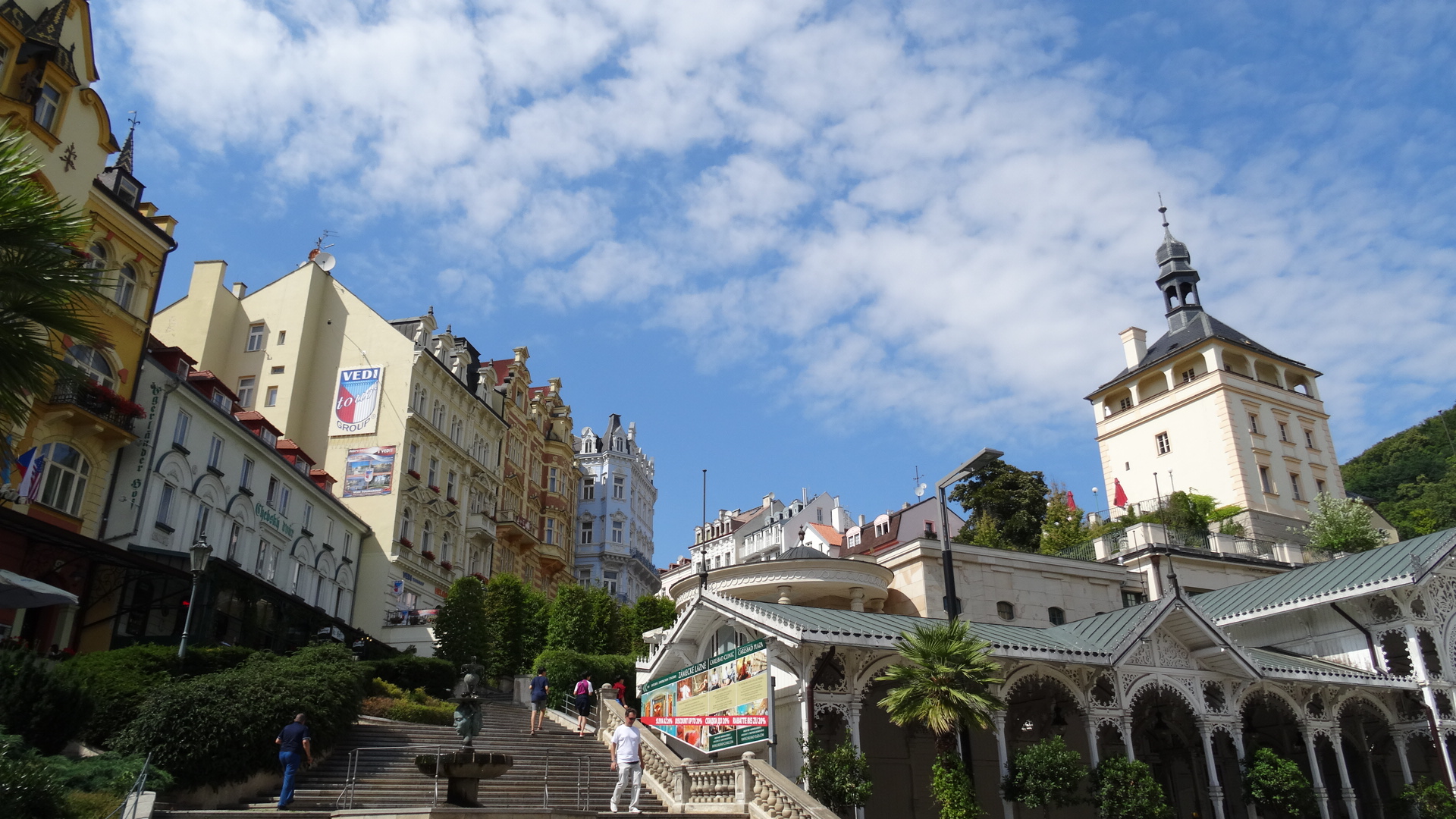 It was pretty tranquil walking by Teplá river, giving you a sense of being lost in a beautiful town in the Czech Republic. Over here, you will see many eateries and colourful buildings as well.

If you plan of taking the funicular to Diana Observation Tower, your are located really close to the ticket counter. However, I would suggest you to grab your lunch before you hit to the top, if you haven't.
Diana Observation Tower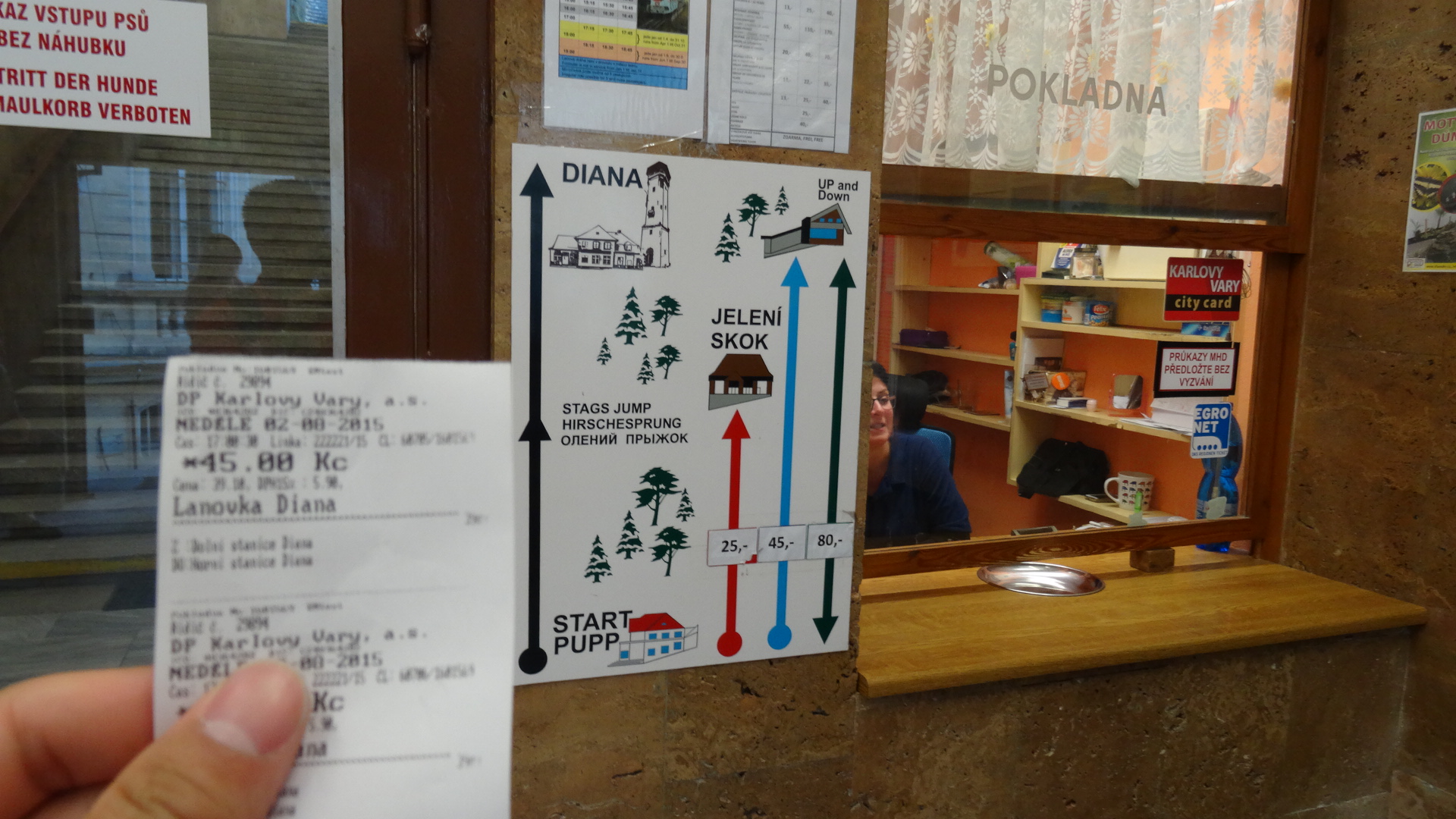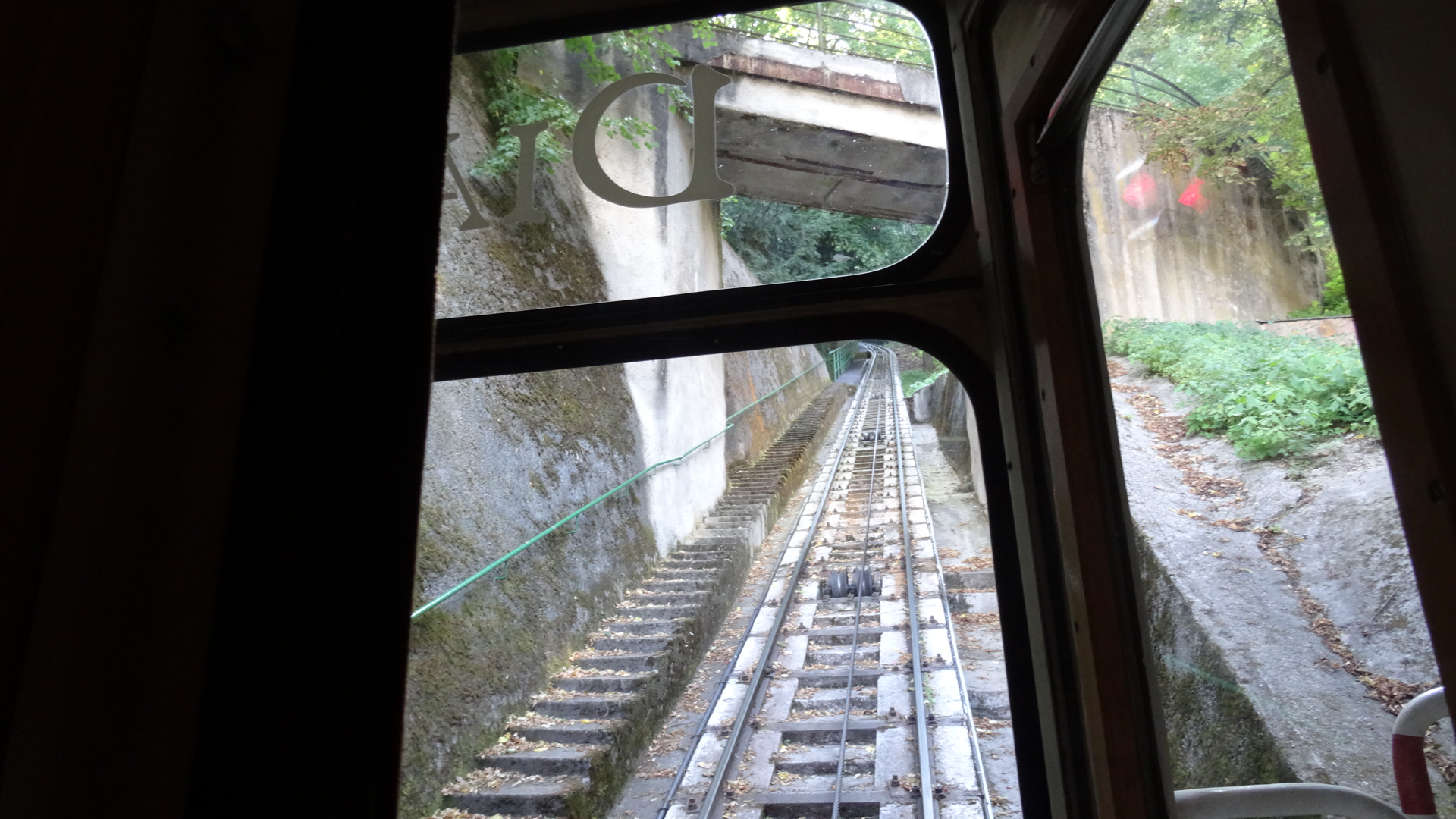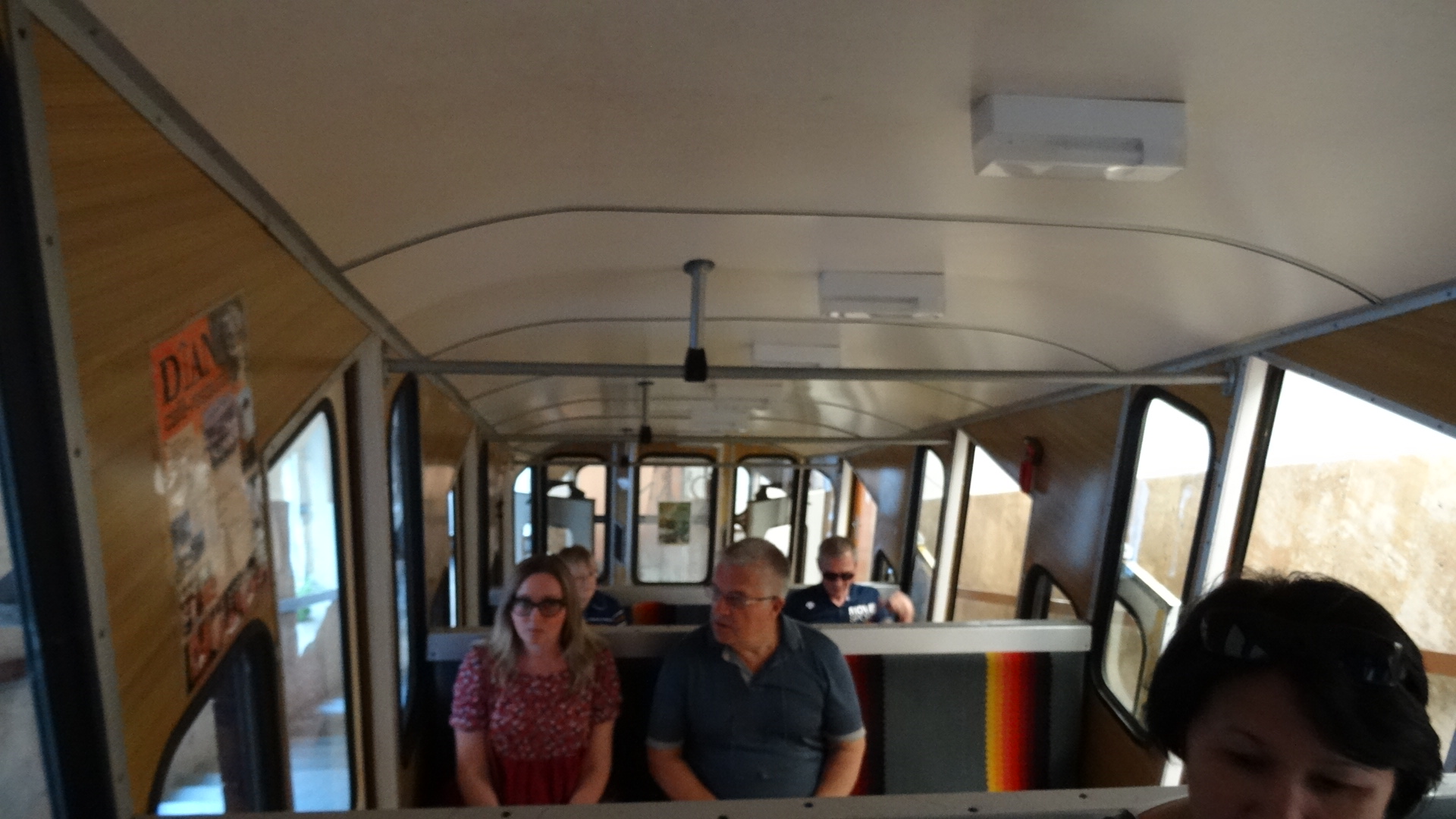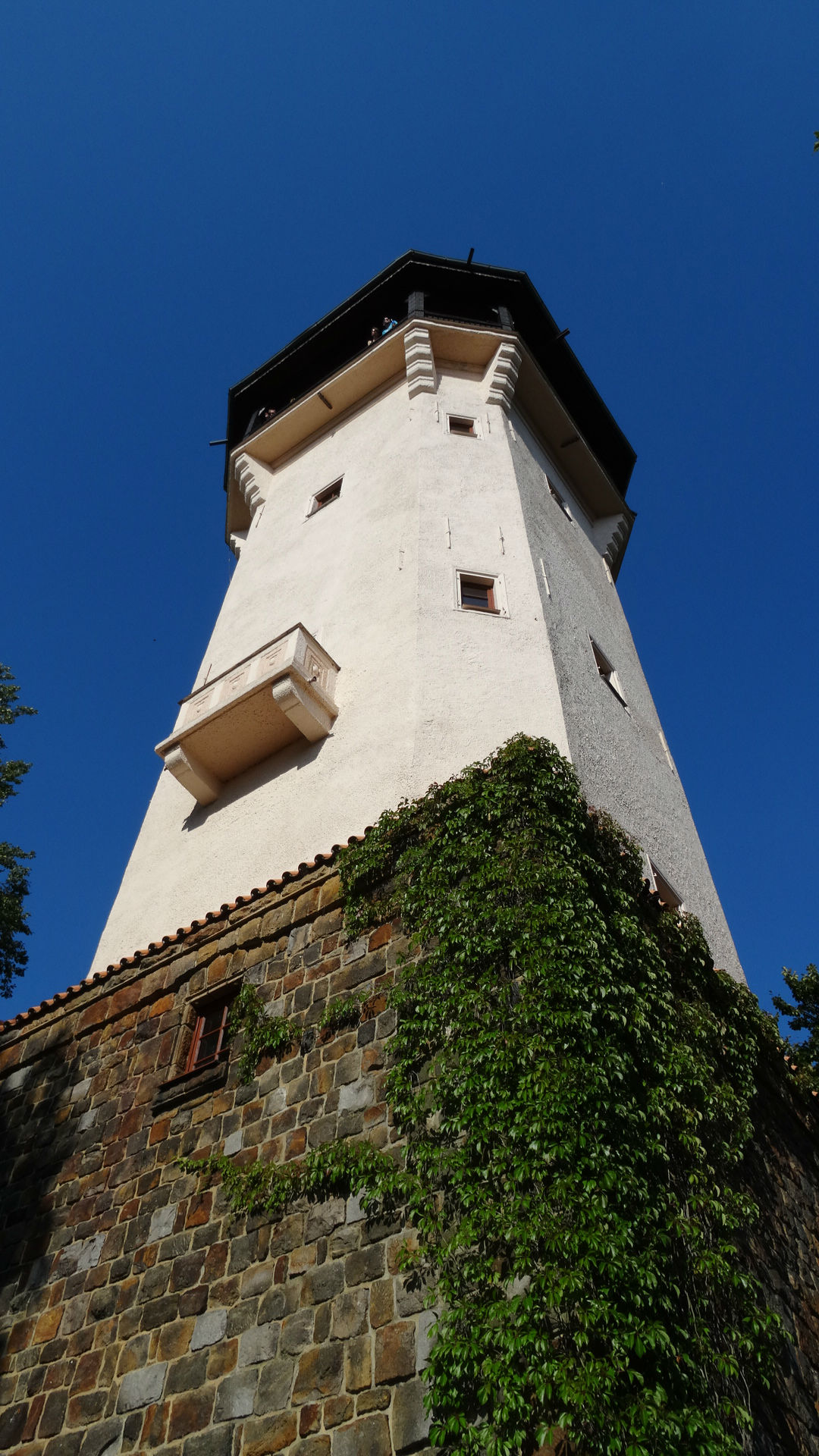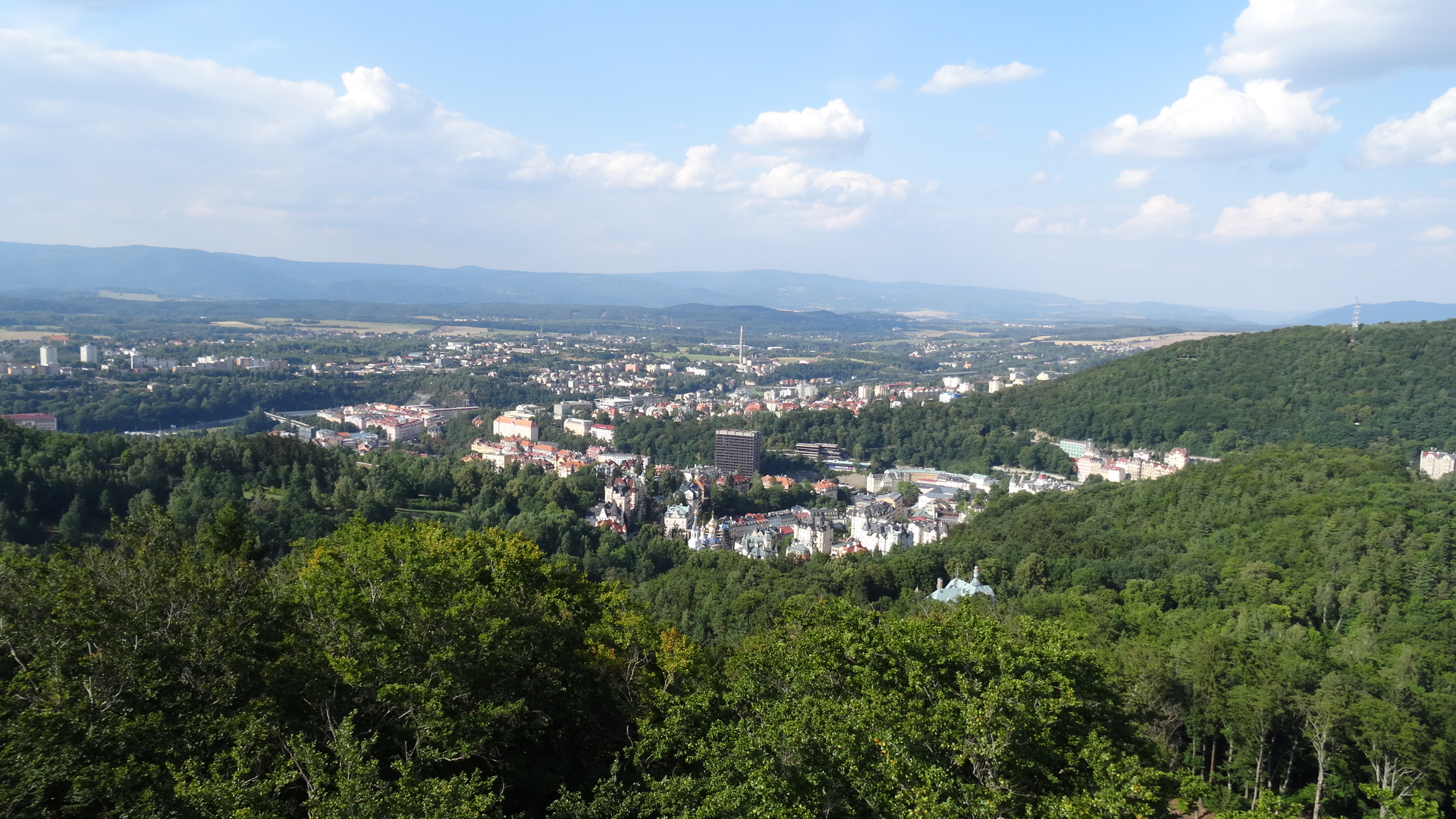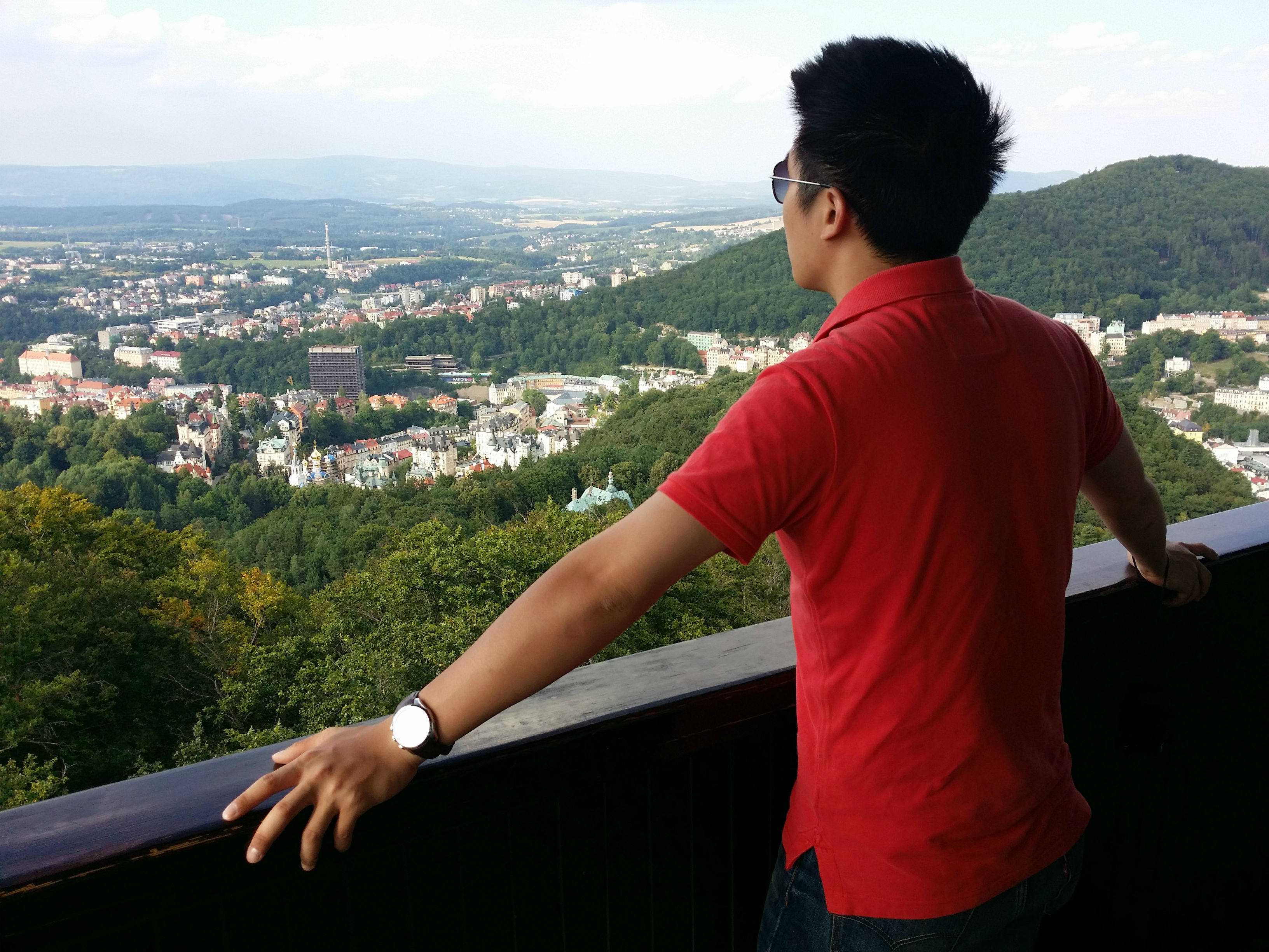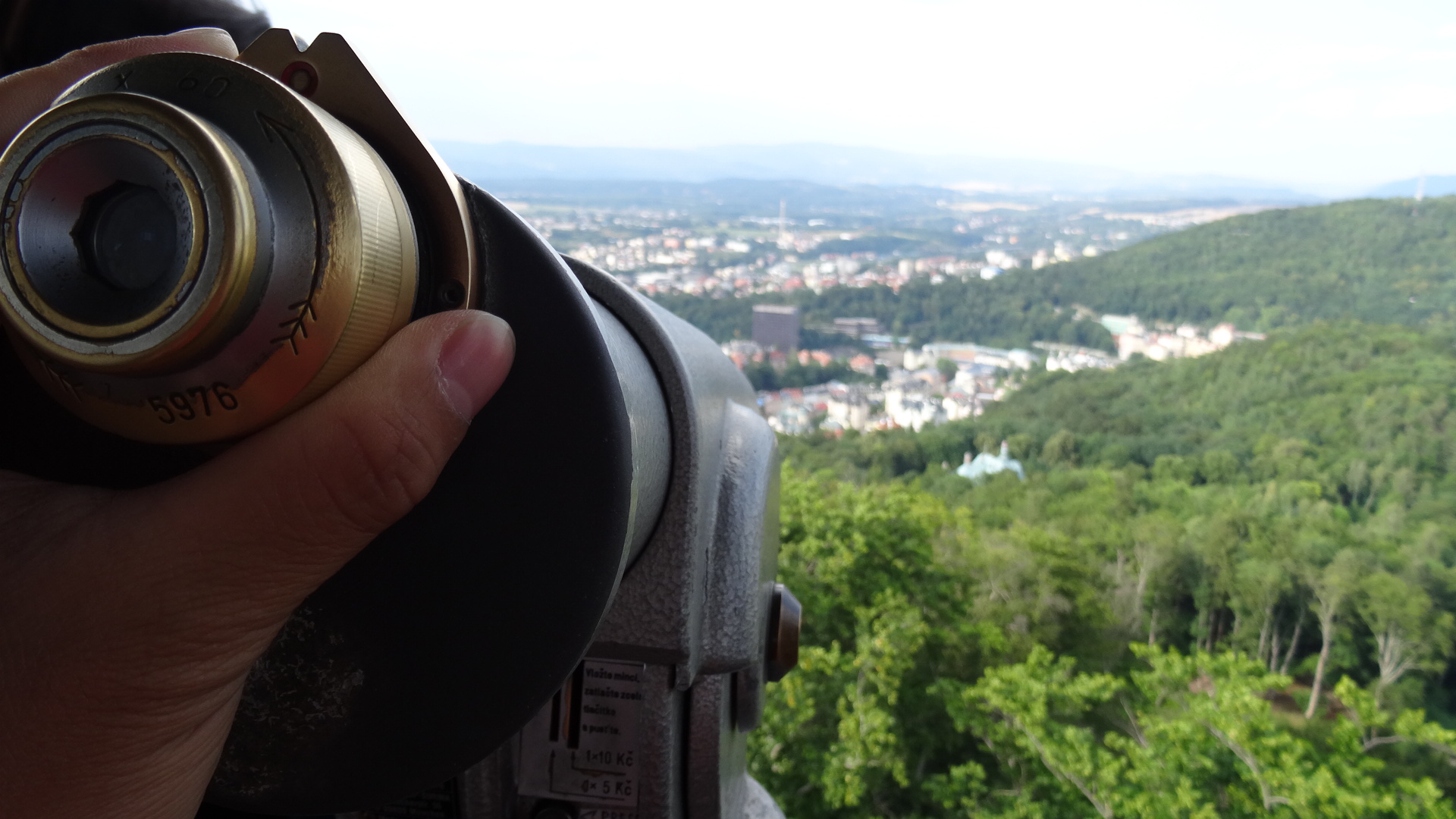 You may choose to hike your way up to the Observation Tower, that is about 547 metres above sea level. Otherwise, you may consider taking the funicular that costs CZK45 per way, or CZK80 for a return journey.
The funicular also stops at the Deer Jump Lookout (also known as Jelení skok) being the first stop before it takes you to the Observation Tower. The Deer Jump Lookout is also probably one of the oldest lookout structure in Karlovy Vary.
What I did was to take the funicular to the peak (Observation Tower), and thereafter find my way back to the bottom. Please be cautious to take this path, and you ought to be dressed appropriately to ease your journey out.
---
OTHER OPTIONAL PLACES WORTH VISITING
Church of St. Mary Magdalene & Town Theatre
Worth taking a glimpse of the church and the town theatre, located just distance away from Sprudelkolonnade and Teplá river.

Karlovy Vary Butterfly House
The Butterfly House is located not too far away from the Diana Observation Tower. Do visit if you fancy colourful butterflies!
---
FOOD AND DRINKS YOU'D LIKE TO TRY
Restaurace U
Švejka
Good choice for dining in! Located really close to Teplá river and the side alley, you will find em'! Good dining experience and the food were really tasty.

They costs the following:-
Old Bohemian platter: CZK249 (probably costs CZK269 now); and
Turkey steak with mushrooms: CZK169 (probably costs CZK189 now.
You may visit Restaurace U Švejka for more information.
---
RECOMMENDED MEANS OF TRANSPORTATION
By Foot
The only recommended way to get around Karlovy is by foot! Upon having to arrive Karlovy by bus/train, you will then have to find your way by foot. Worry not, Karlovy is not as huge as imagined and worth the walk into this tranquil town.
---
TYPICAL COSTS AND MONEY SAVING TIPS
Admission Fares
I don't remember paying any admission fares in Karlovy Vary. You may however, incur a fare up to CZK100 – CZK150 for transportation such as funiculars.
---
Copyright © | Aspen See
Disclaimer: All the information and prices (as at August 2015) provided on this website are based solely on experience and you agree that you use such information entirely at your own discretion and will.