Prague, being the capital and the largest city of the Czech Republic is one heck of a beautiful and historical place to visit in Eastern Europe. I find Prague to be indeed an eye-opening experience and its architecture is close to similar to Edinburgh's where old structures are present, especially within the Old Town.
Trust me, that they have got Gothic churches, awesome food that you ought to find at the Old Town Square, and of course, the Astronomical Clock that is still existent and operating!
Prague, is easily accessible from Vienna in Austria by bus which takes about 4hours of ride. I remember customs officer having to stop the bus at its highway, to perform security checks of passport upon entering Czech Republic.
---
PLACES TO VISIT AND THINGS TO DO IN PRAGUE
Municipal House & Powder Tower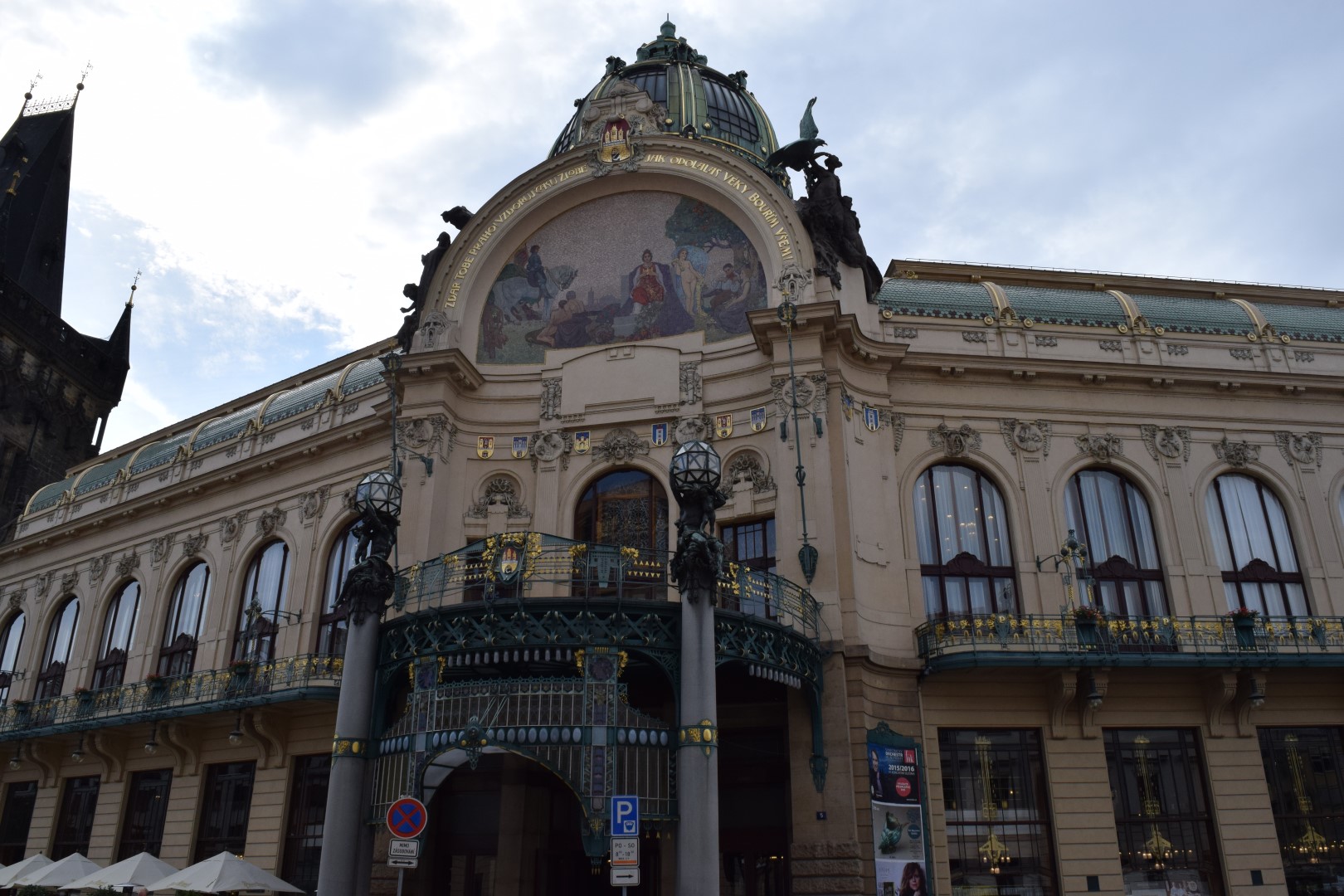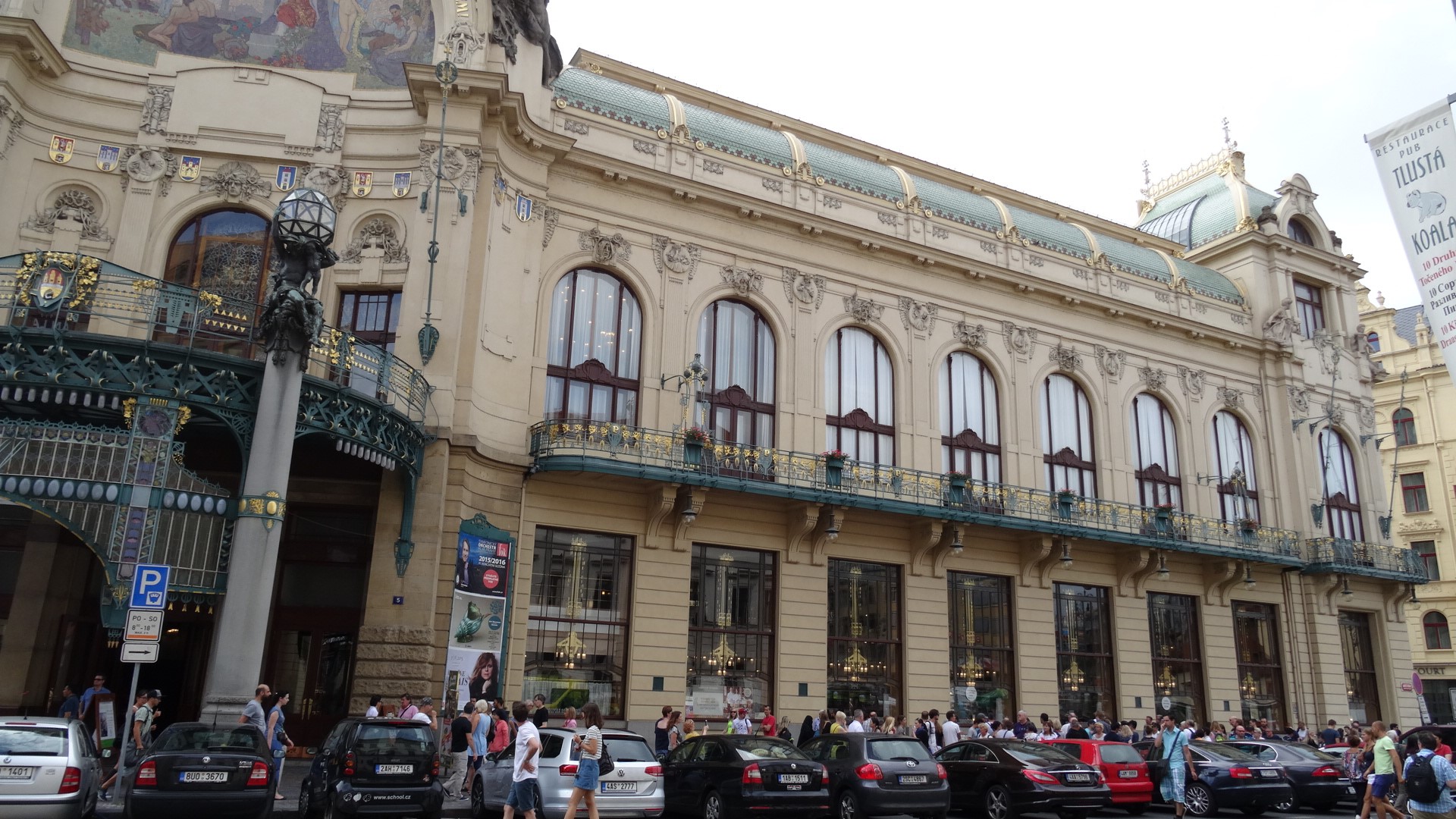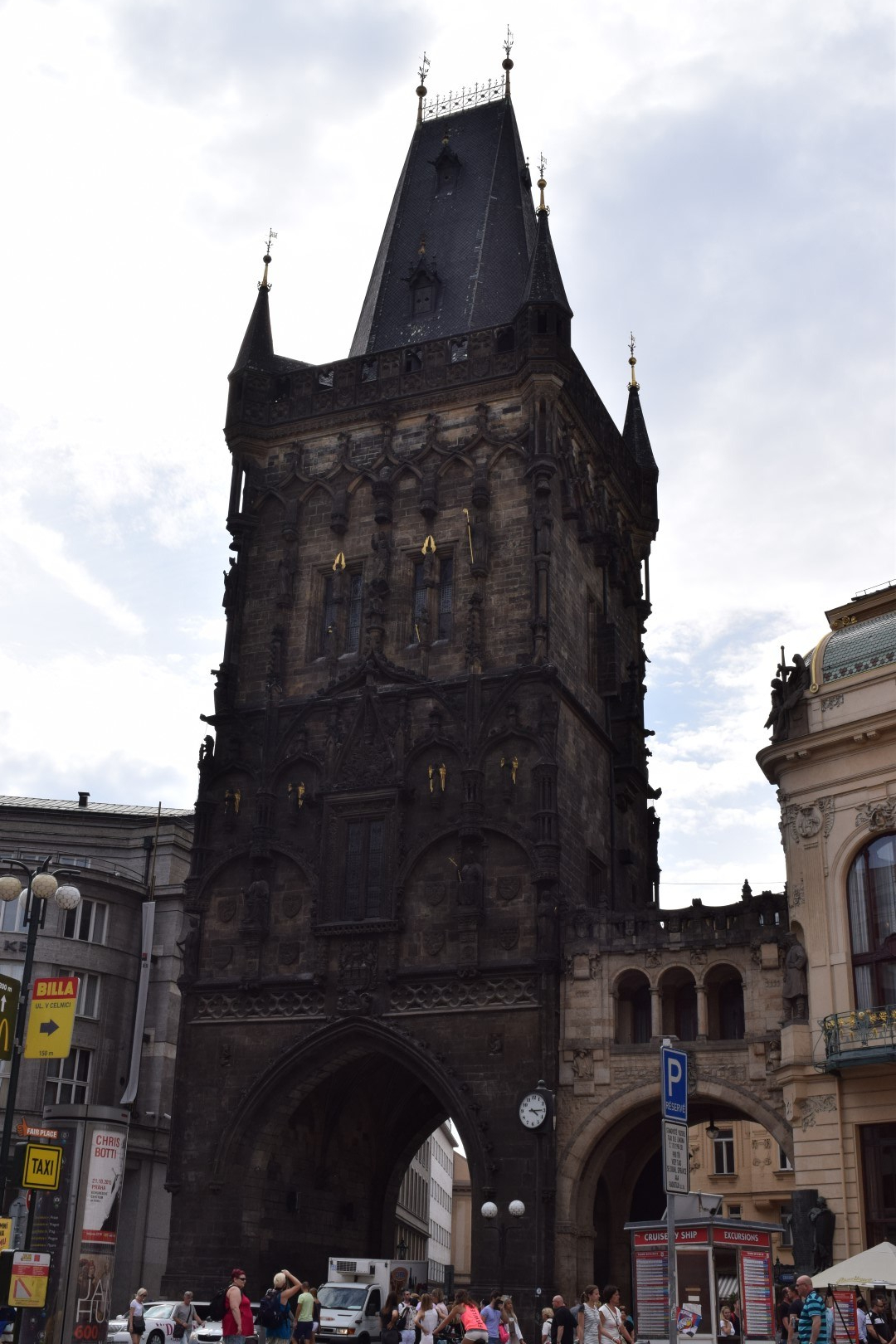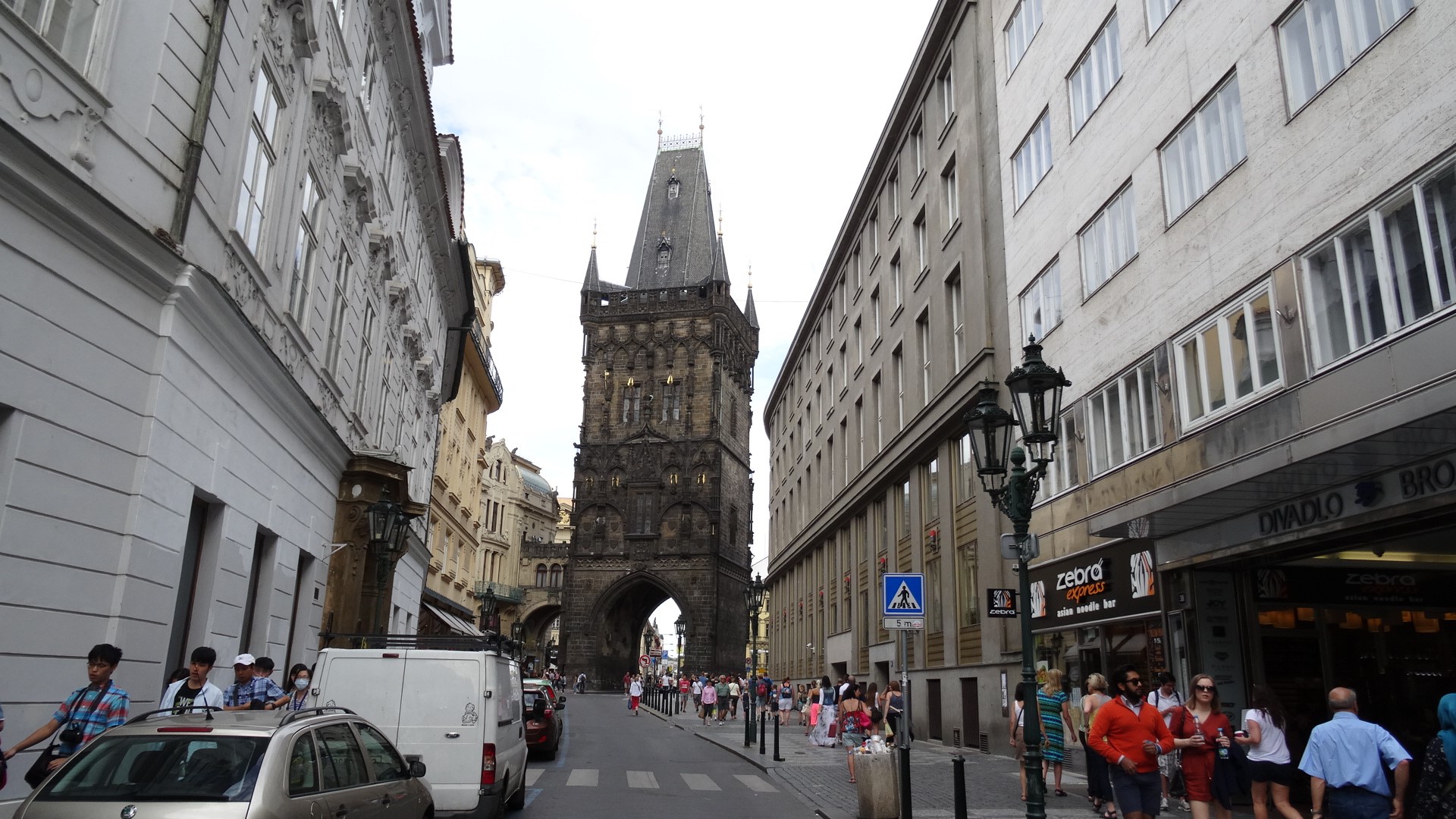 You will first notice the uniquely designed Municipal House, that looks similarly to a hotel. However, the Municipal House is said to be used as a concert hall as well.
Next to the Municipal House is the Powder Tower, (also known as Prašná brána) being a Gothic looking tower that is served as a city gate which separates the Old Town from the New Town.
Upon entering the Powder Tower, you may be at Celetná street, being one of the oldest street in Prague. About 100-200 metres ahead, the street gets narrower and you will see many souvenir shops by then!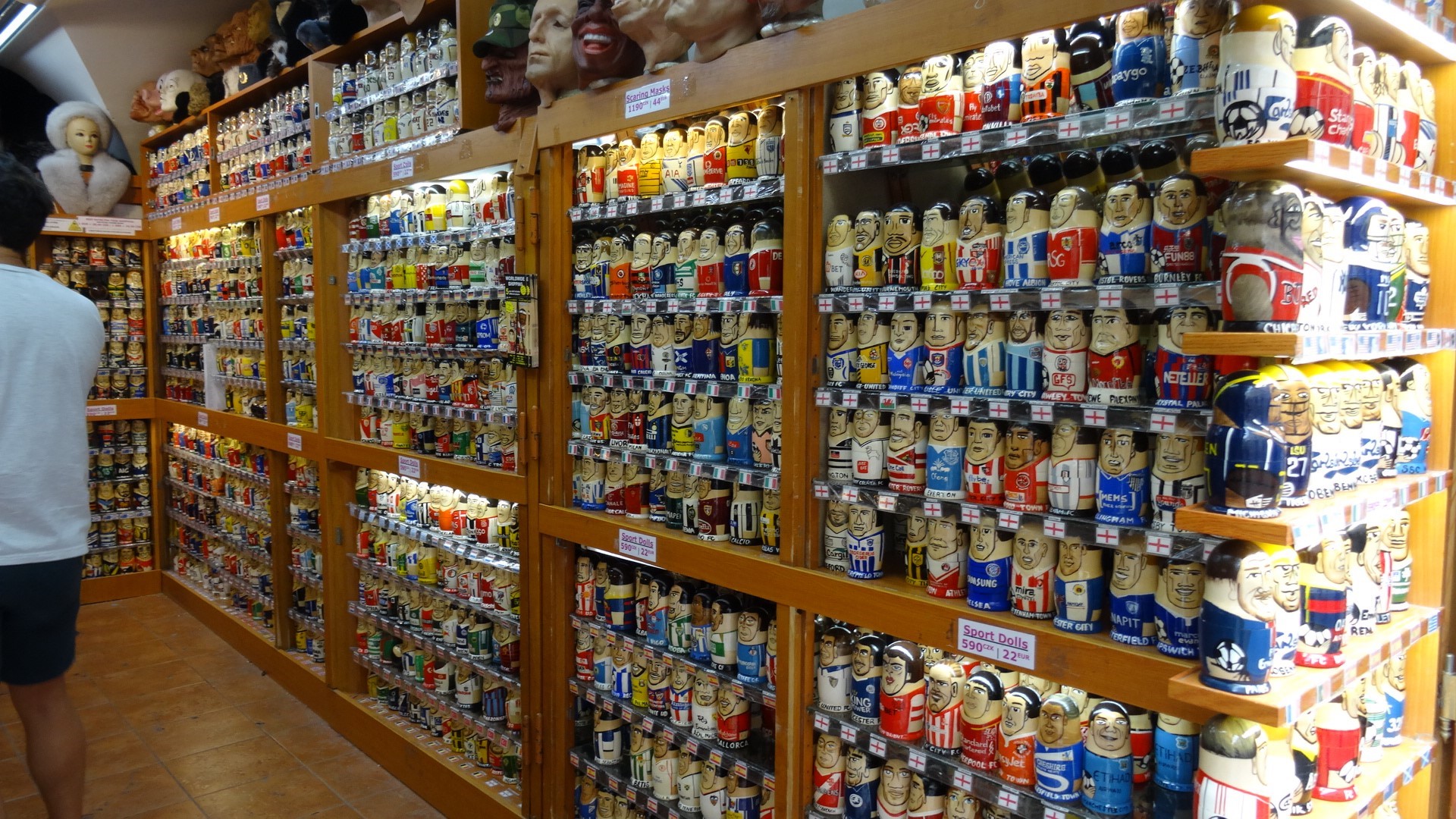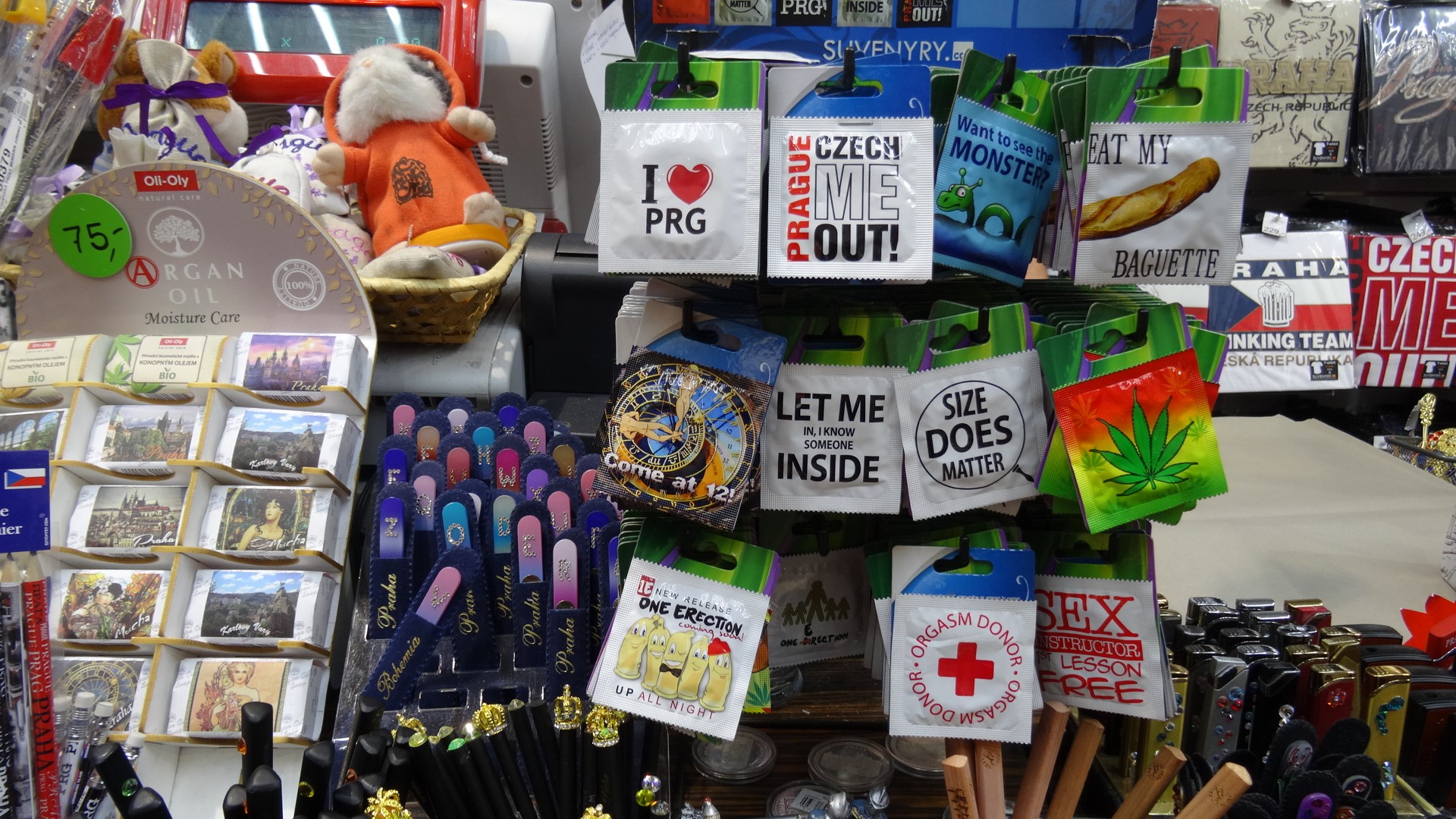 Do consider to get one of these!
Nearest Metro Station: Náměstí Republiky
Old Town Square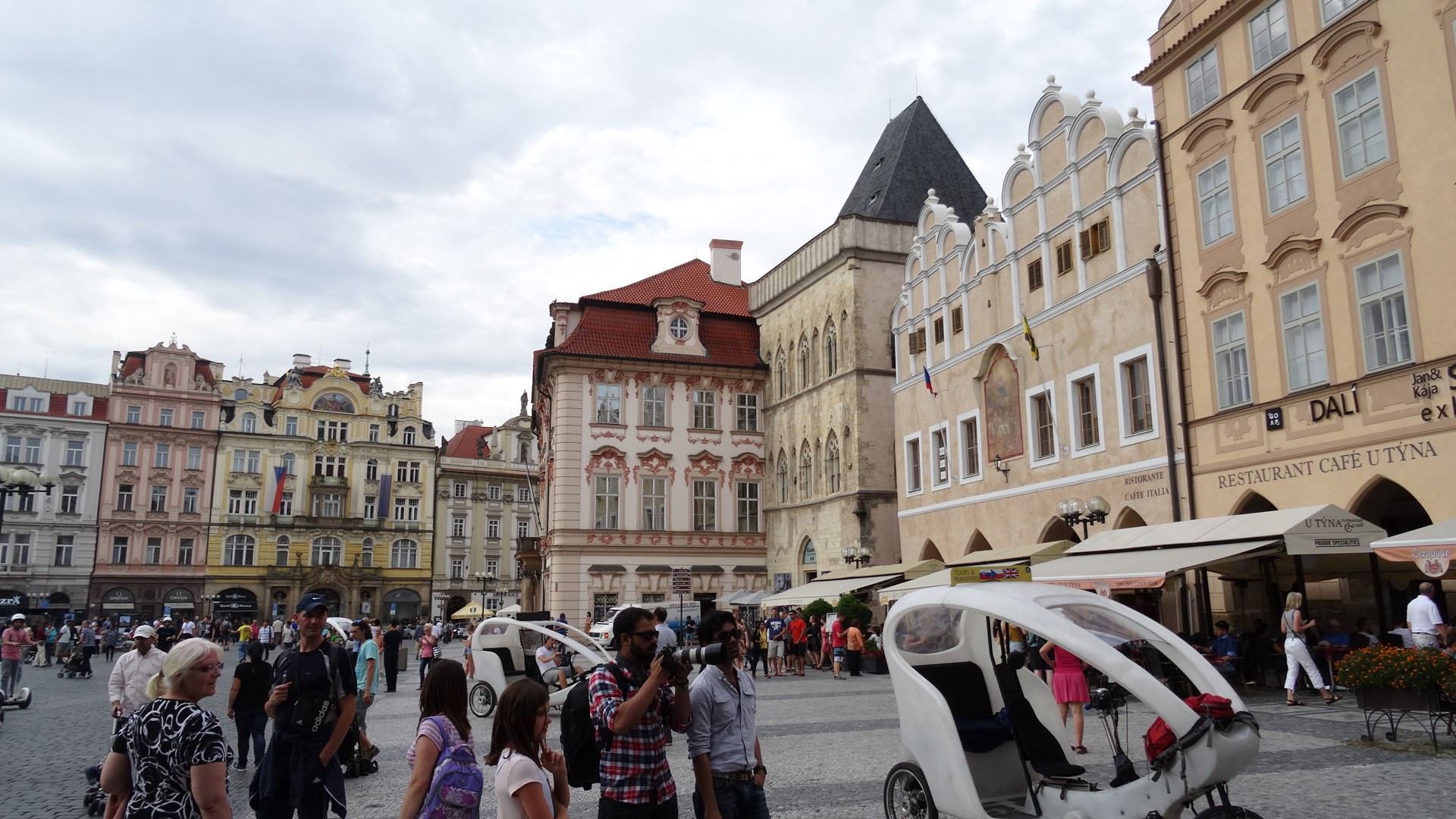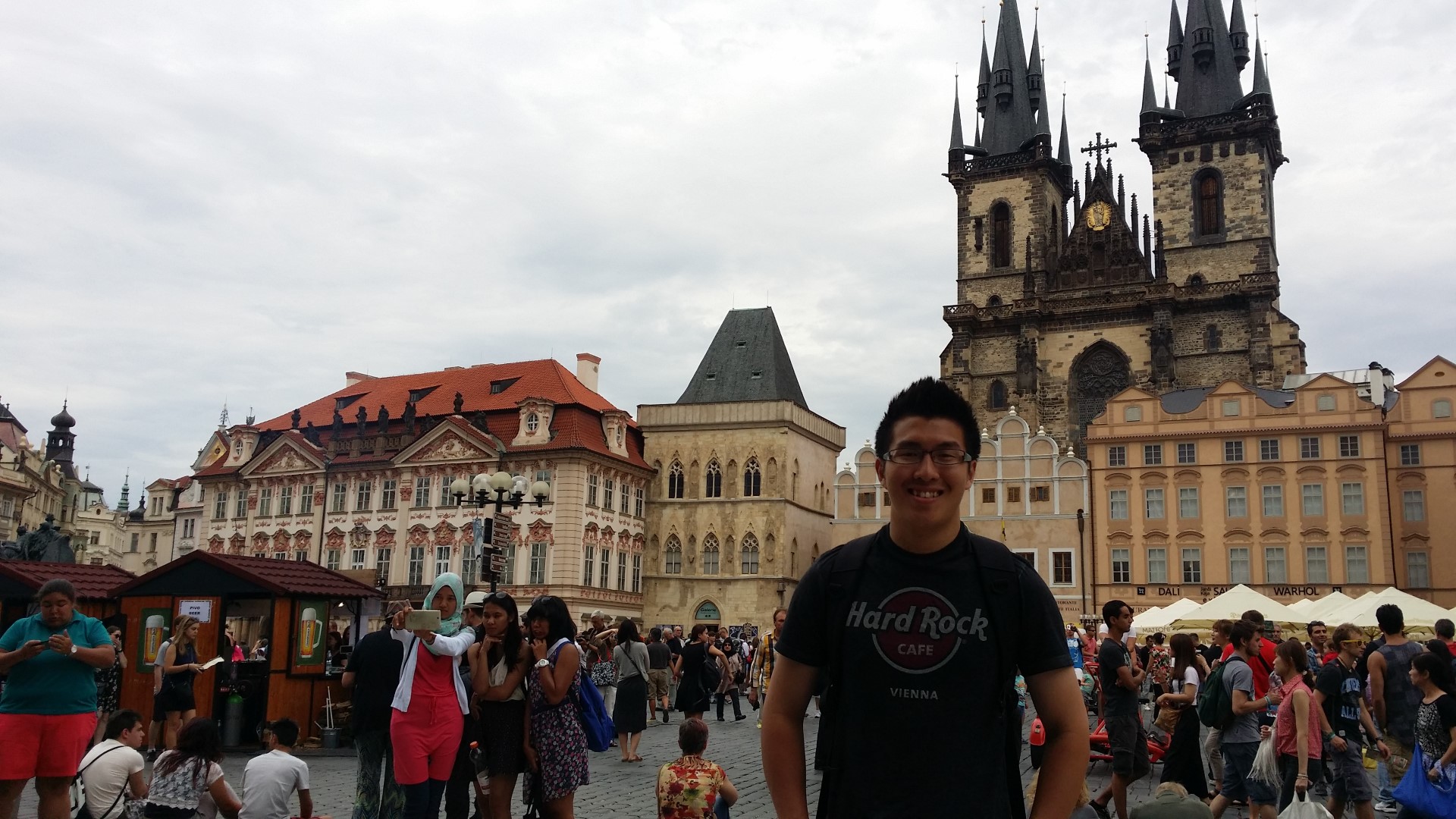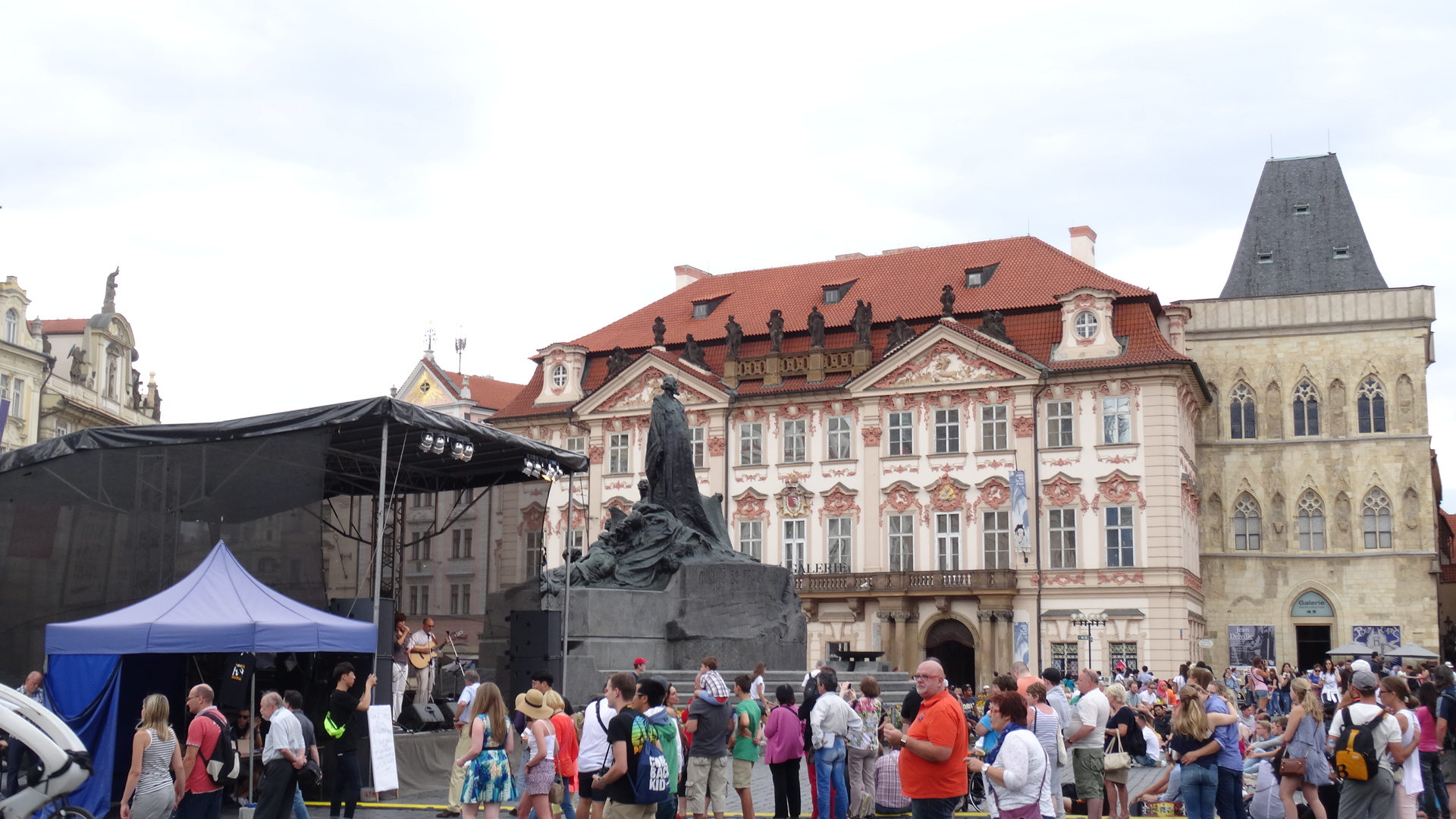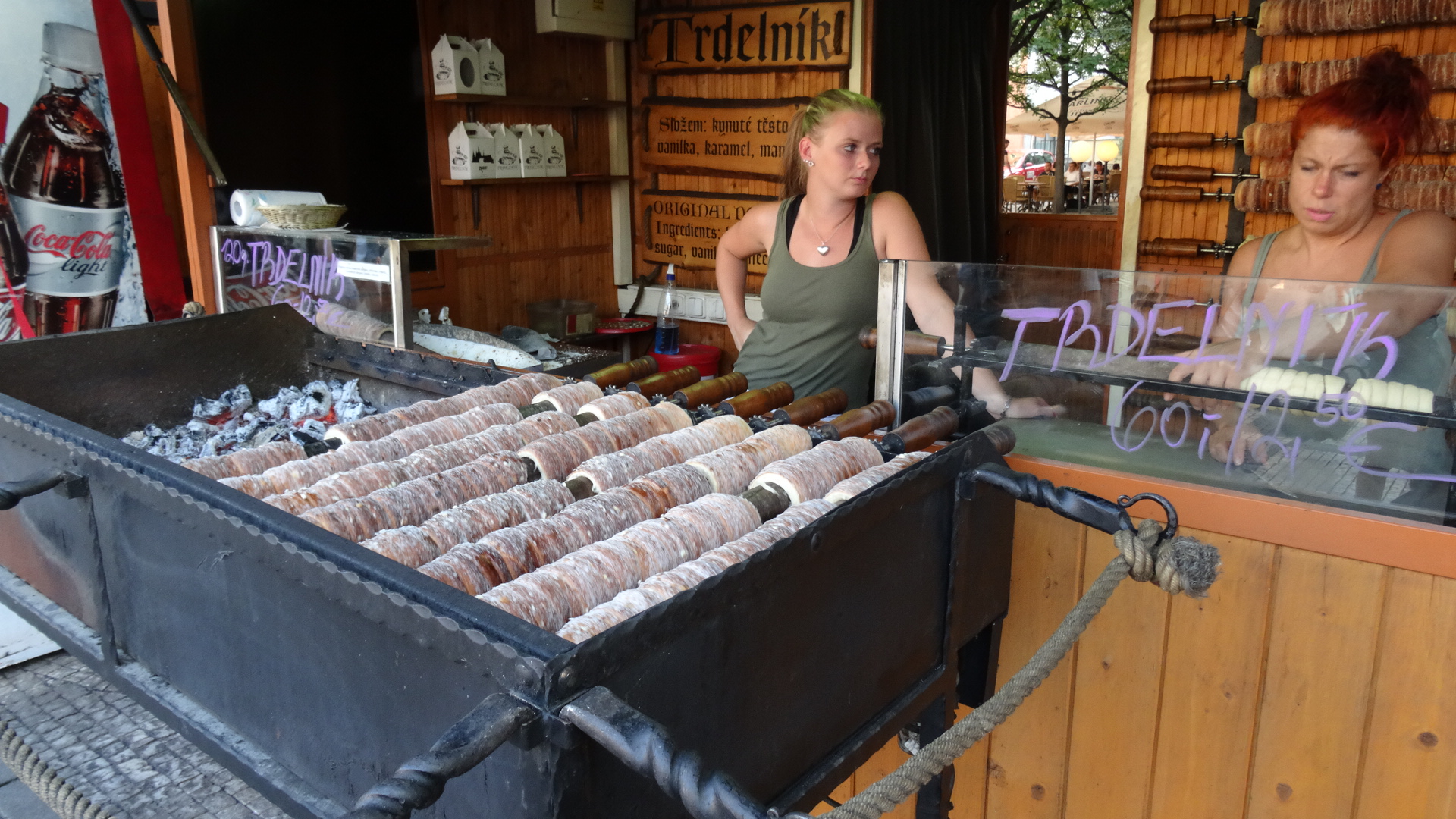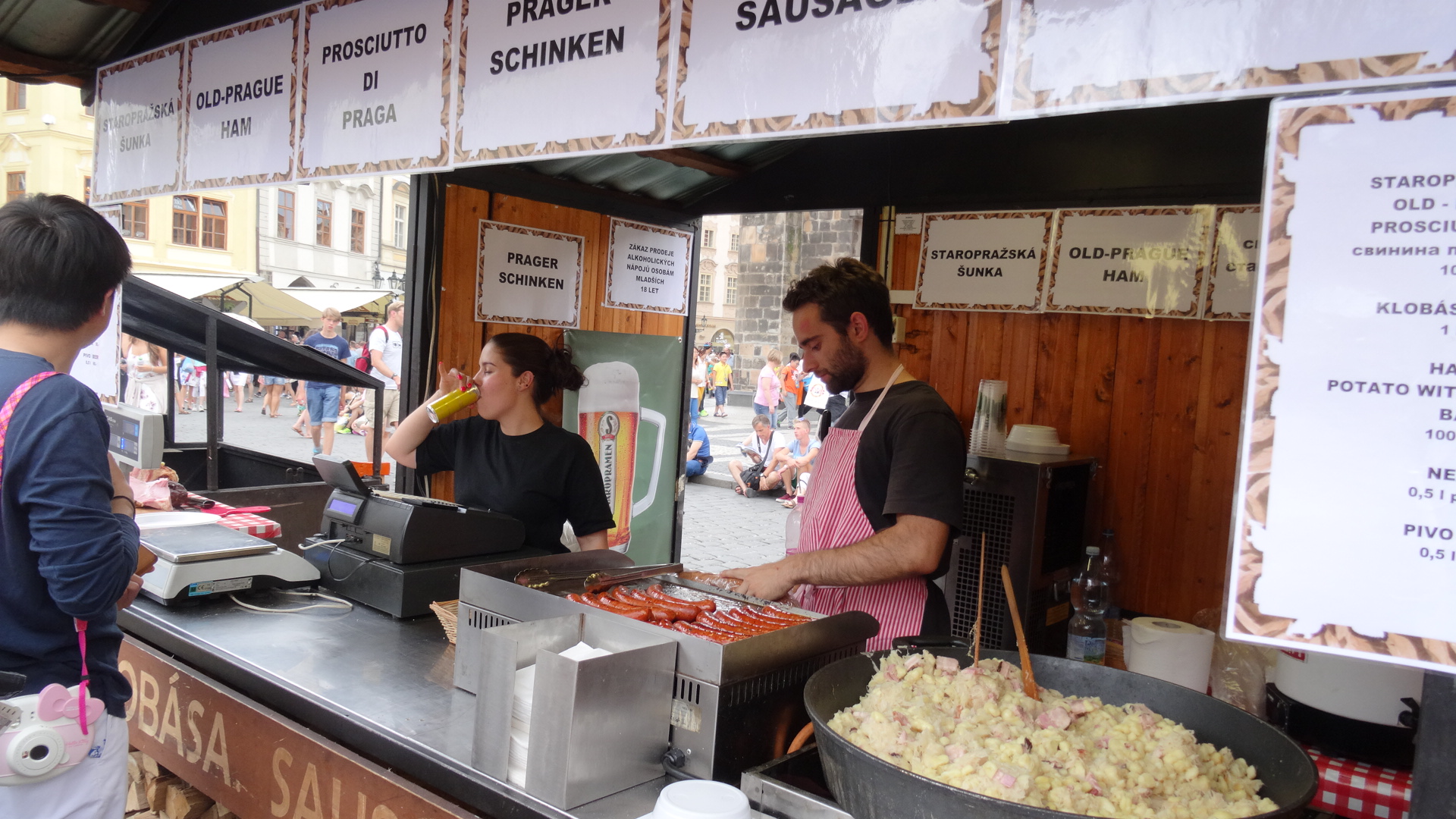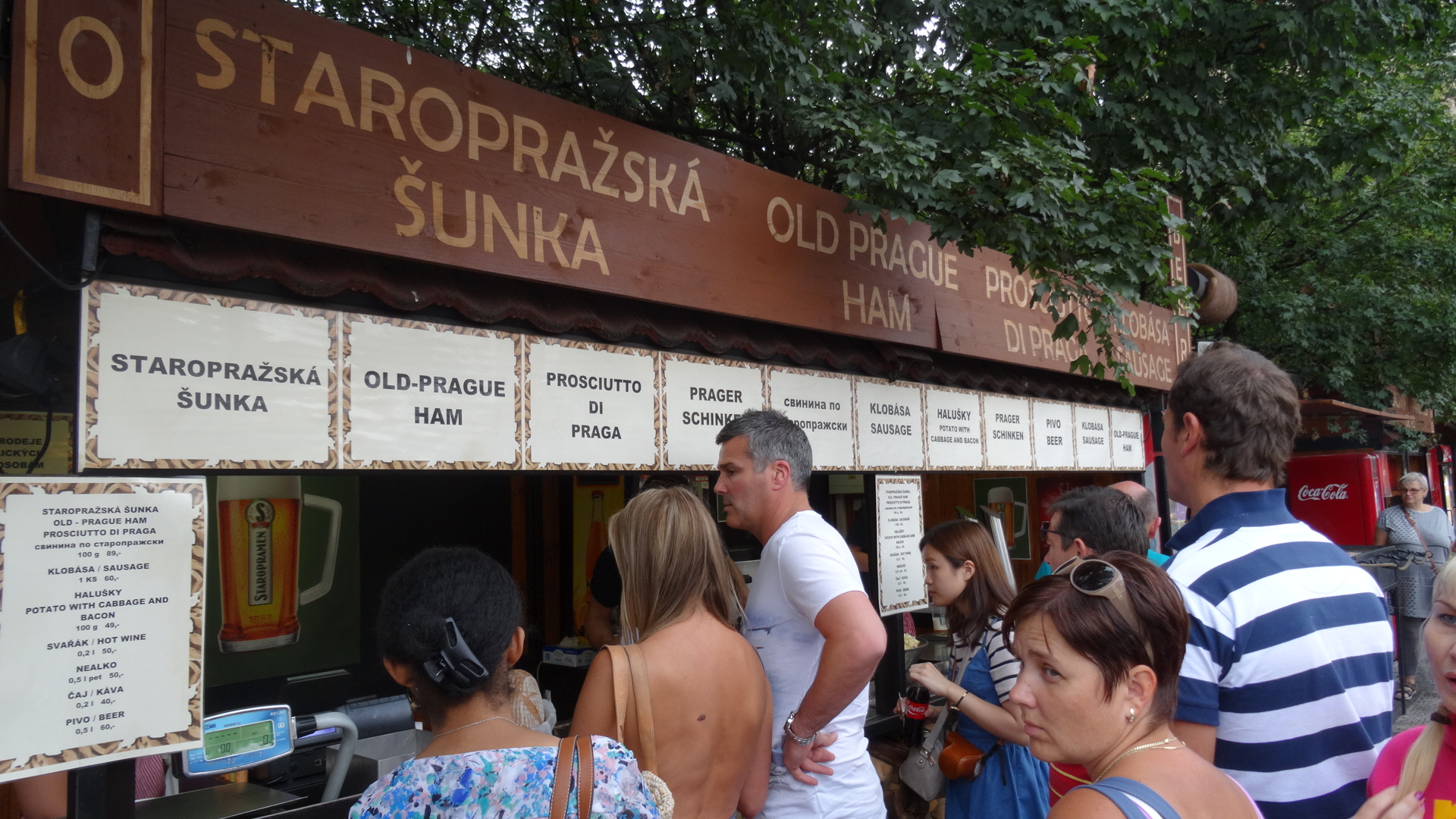 There were many people at the Old Town Square and it comprises of old and uniquely designed buildings, performances and stages, stores, as well as good local food! You ought to try the food market/booths located at the Old Town Square, but tables/barrels to put your food on are limited!
Nearest Metro Station: Náměstí Republiky or Staroměstská
Church of Our Lady before Týn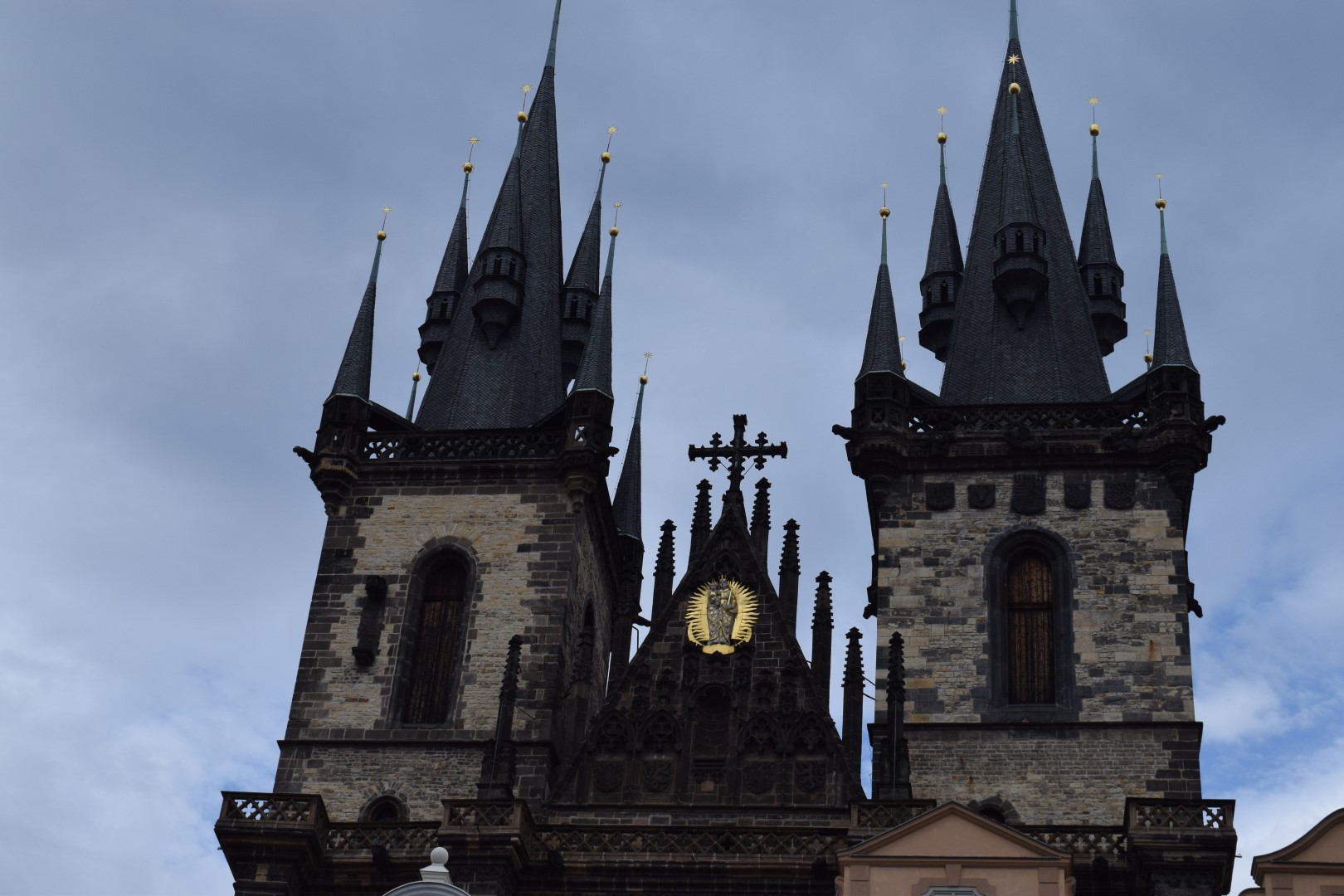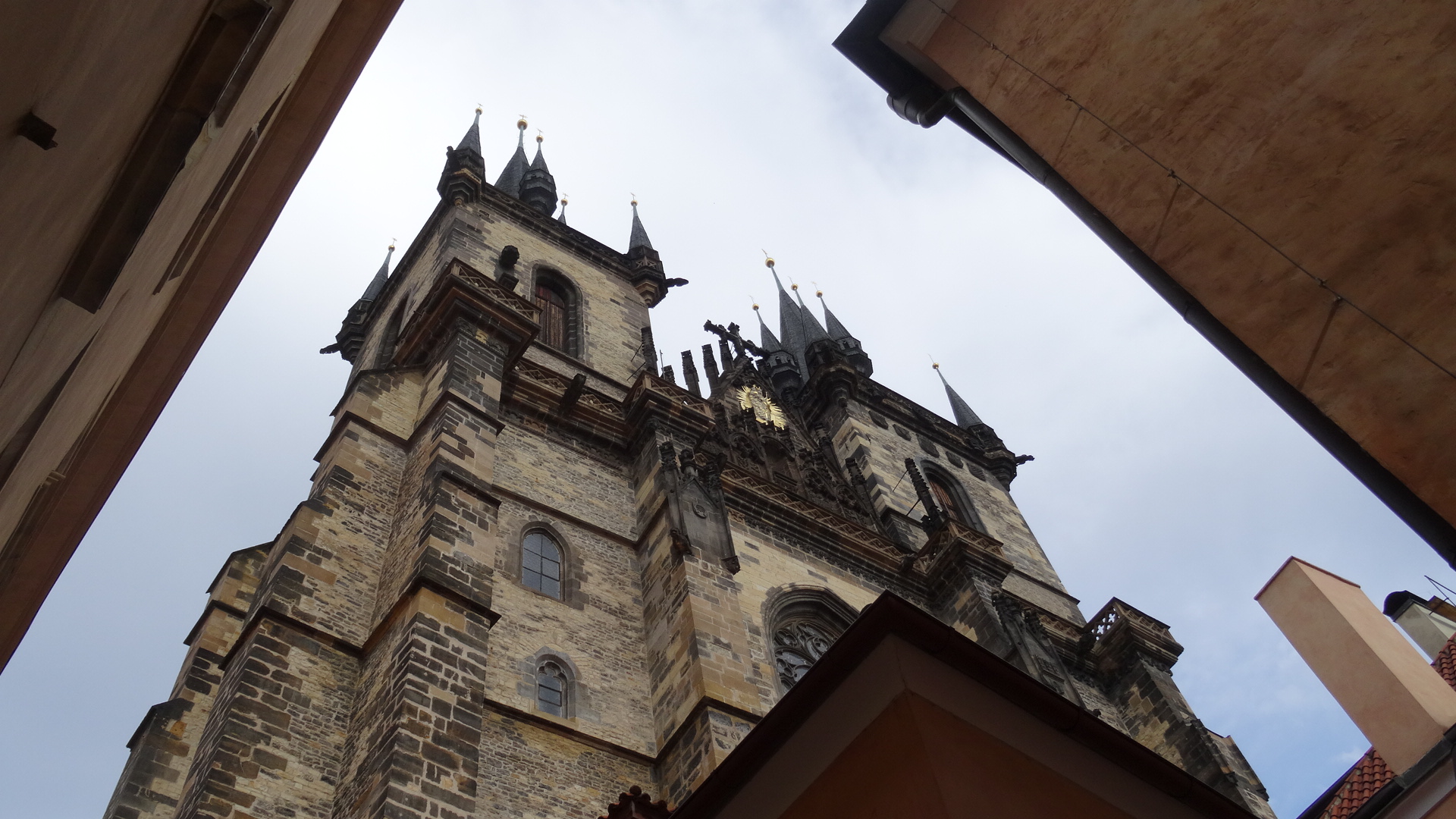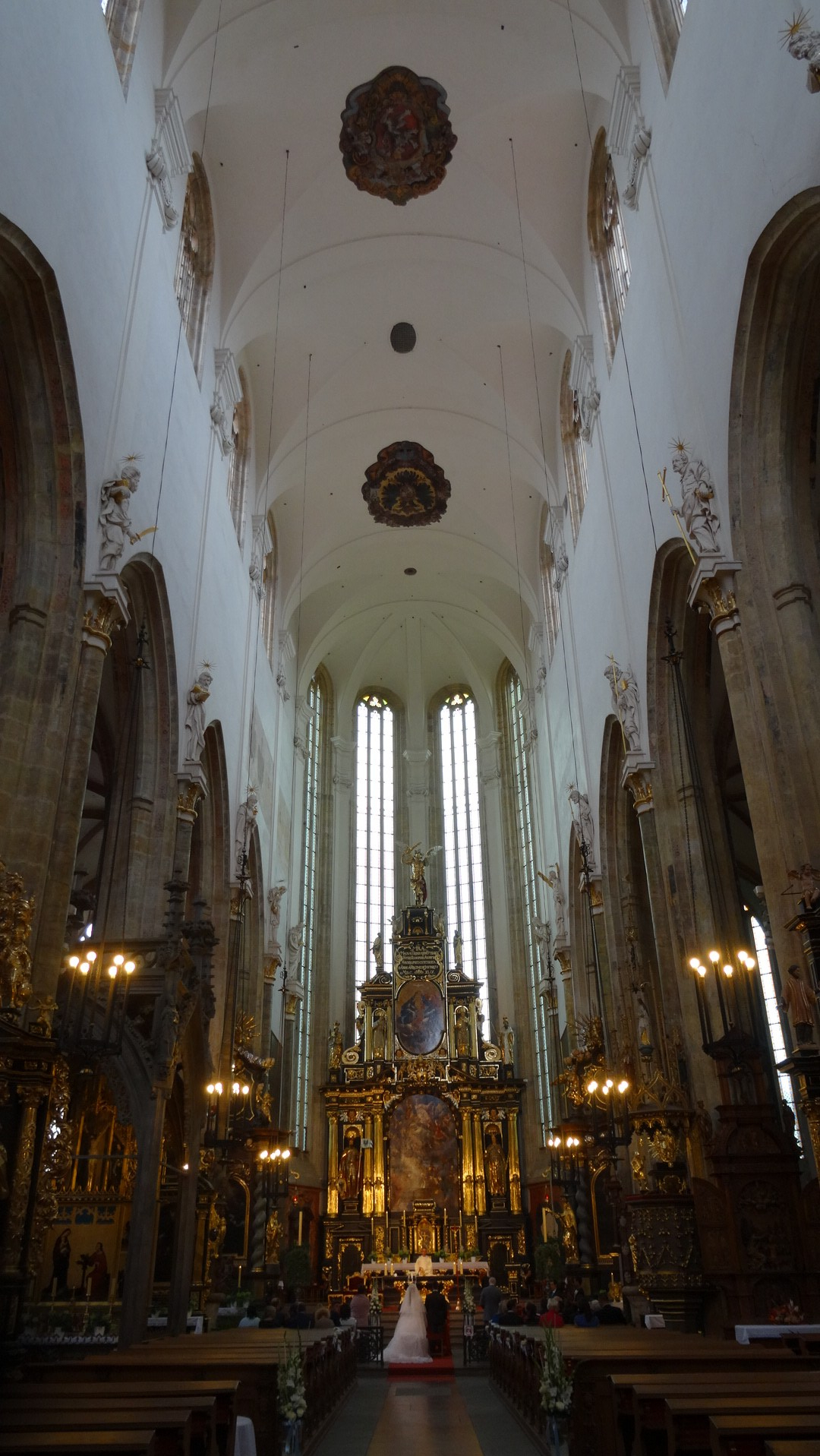 At the Old Town Square, you will not miss a huge building at its back, being the obvious of all, that is the Church of Our Lady before Týn.
It was actually prohibited to take pictures in the church (probably due to the ceremony being conducted) but I have managed to grab one!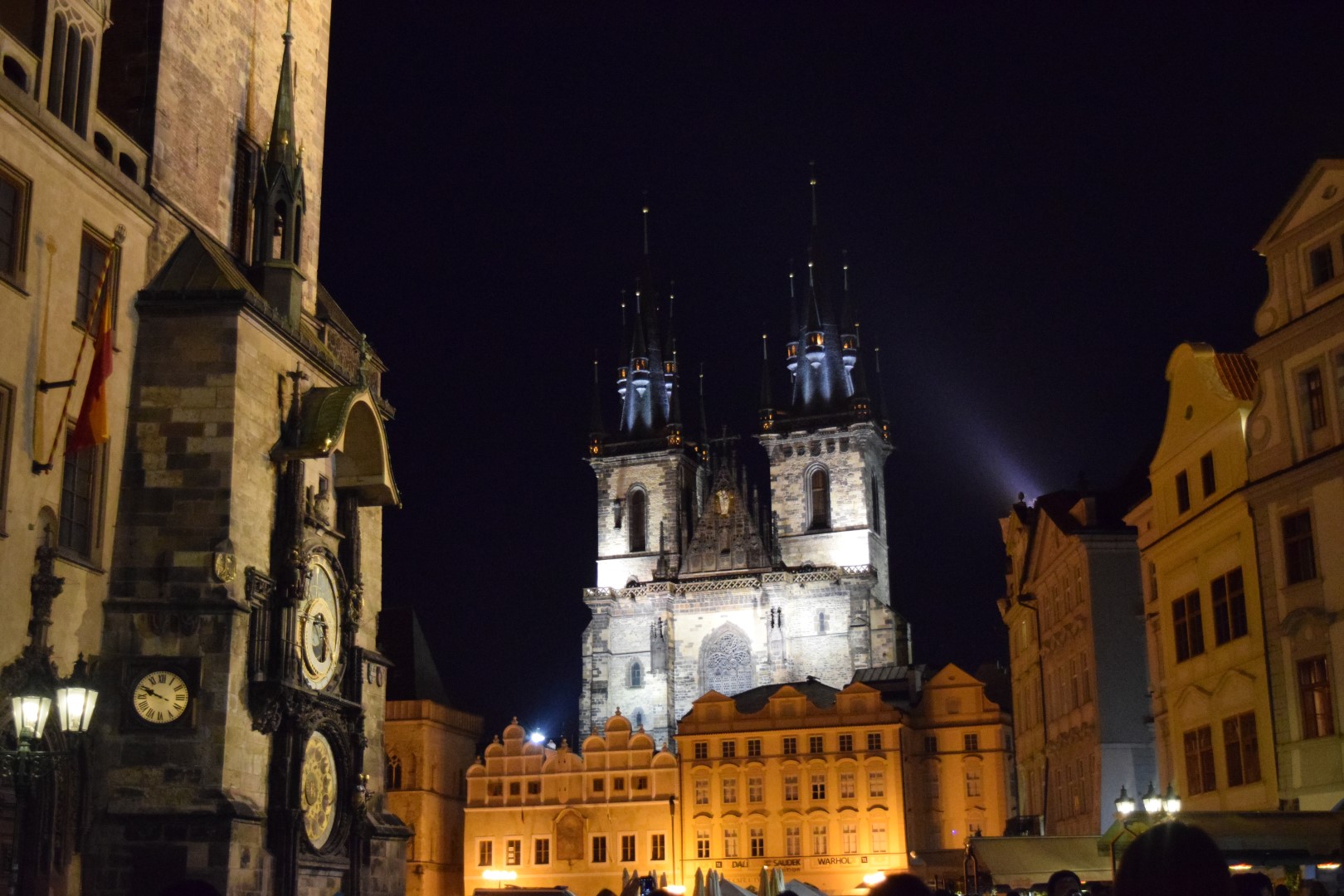 Just in case if you wonder how the Old Town will look at night.
Nearest Metro Station: Náměstí Republiky or Staroměstská
Prague Astronomical Clock (Prazsky Orloj)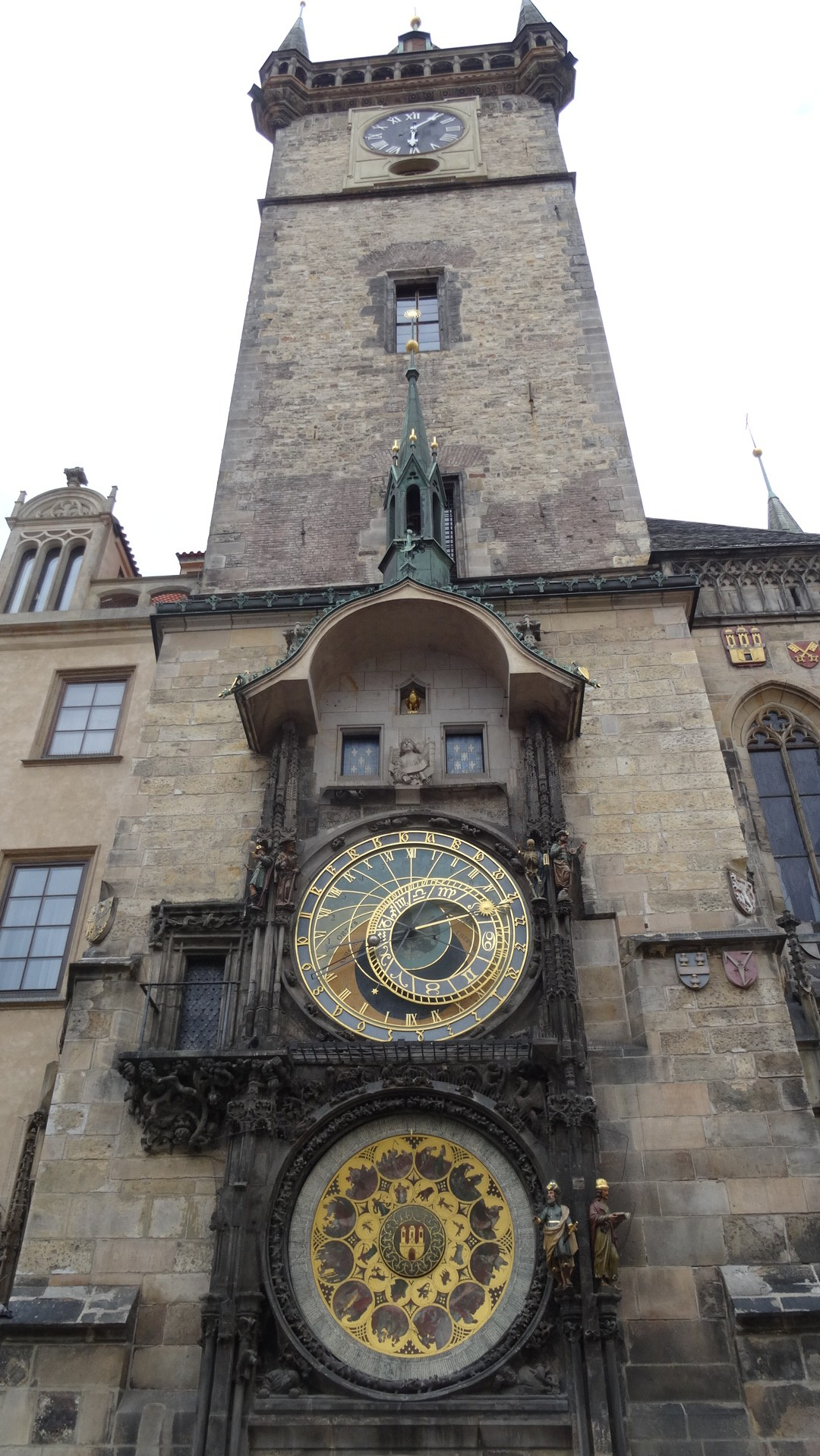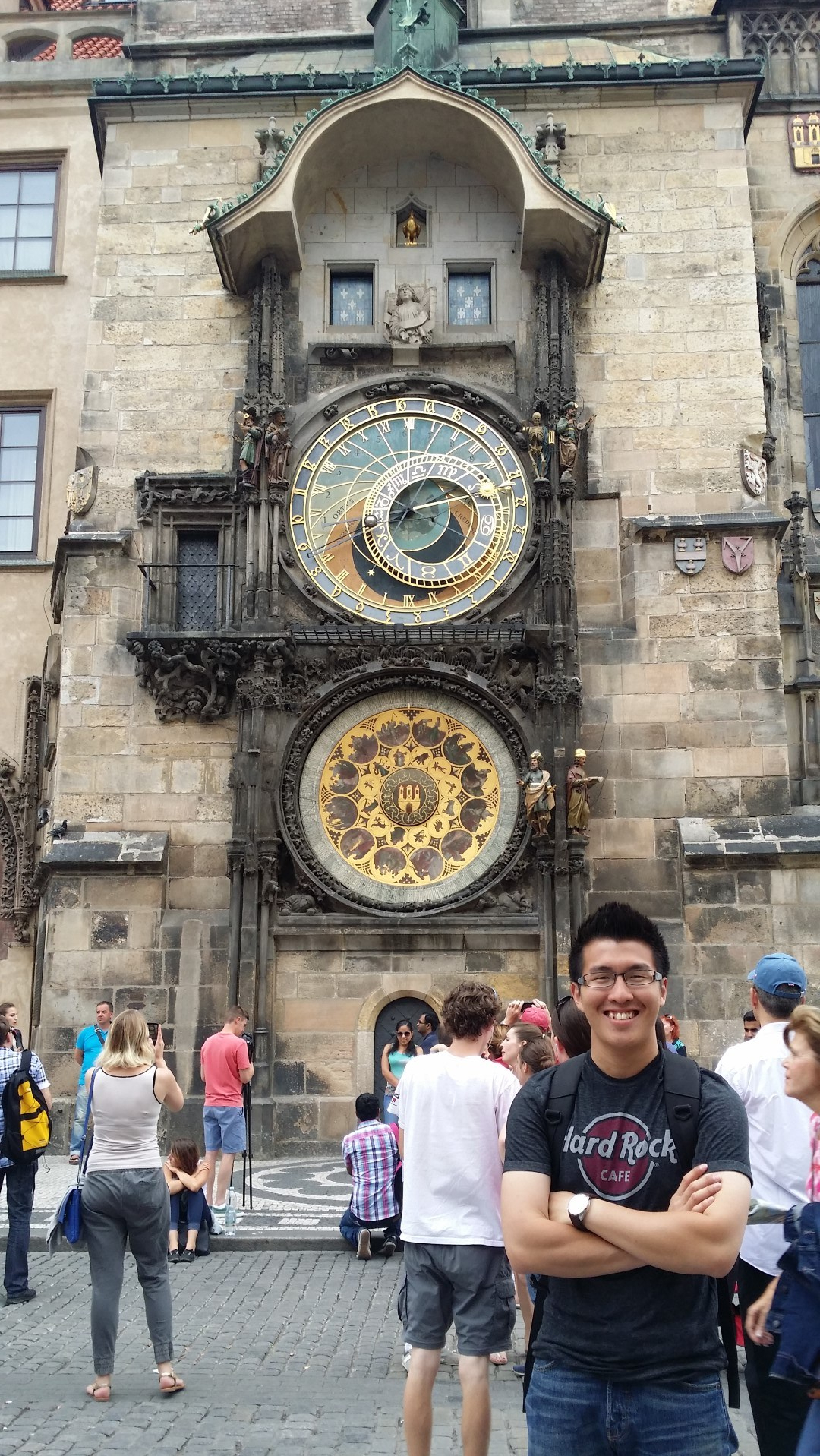 Just adjacent to the Old Town Square, you will notice the astronomical clock attached to the wall, which was first installed in 1410, making it the third-oldest but the oldest one that is still operating!
By heading on your way, you will continue to find many other souvenir shops, Thai foot massage parlours, restaurants, and even the Hard Rock Cafe.
Nearest Metro Station: Staroměstská
Charles Bridge (
Karlův most

)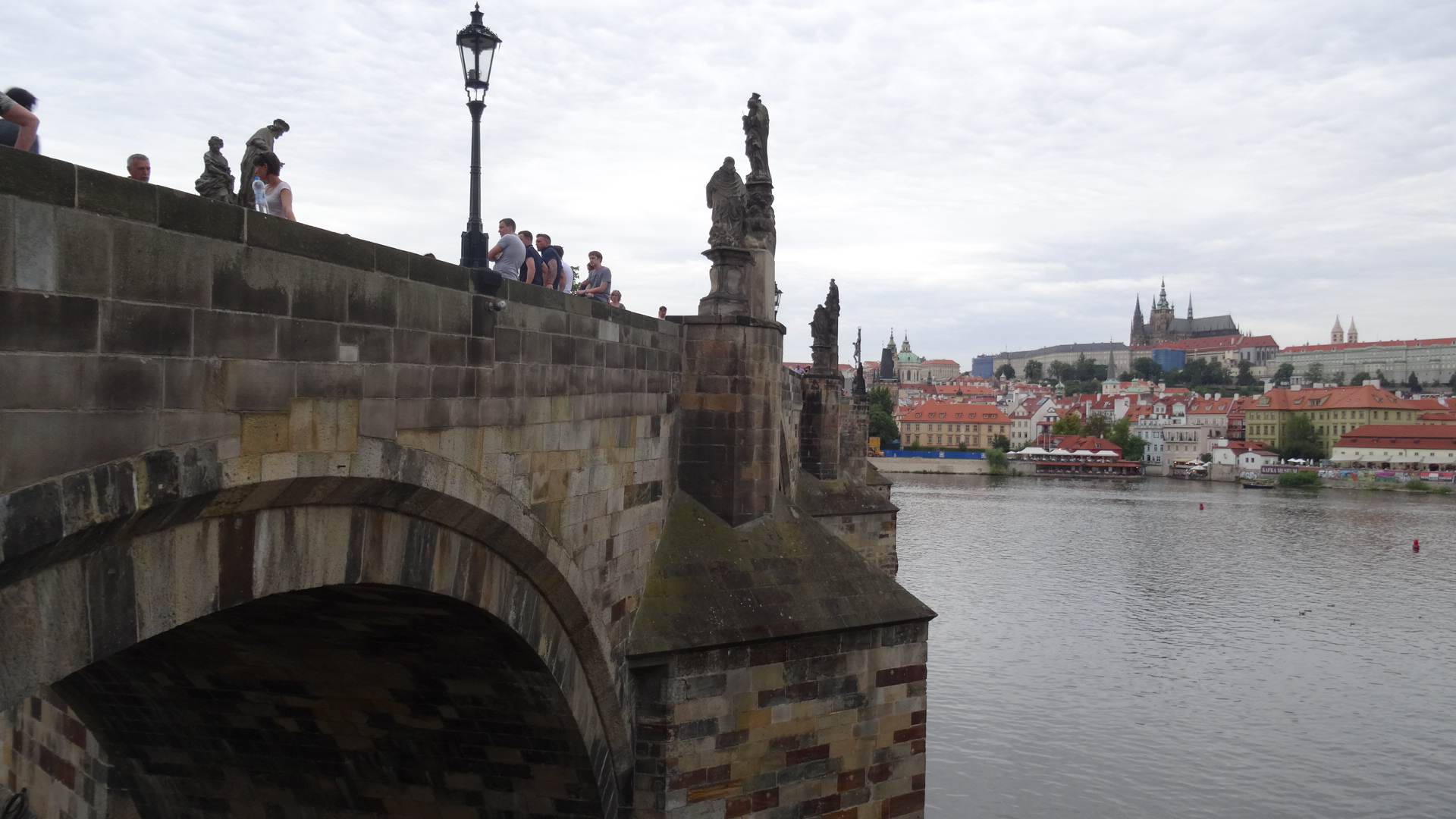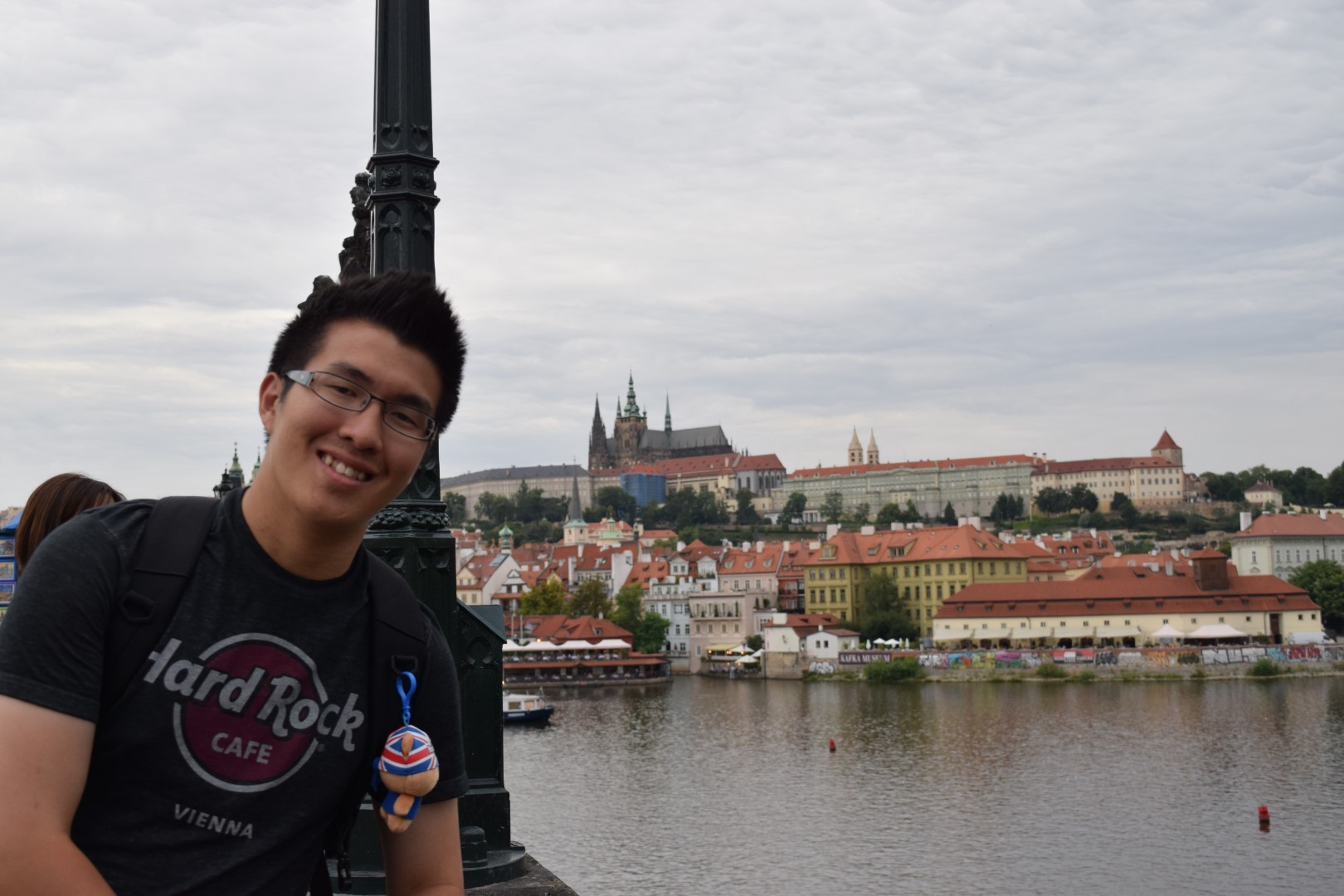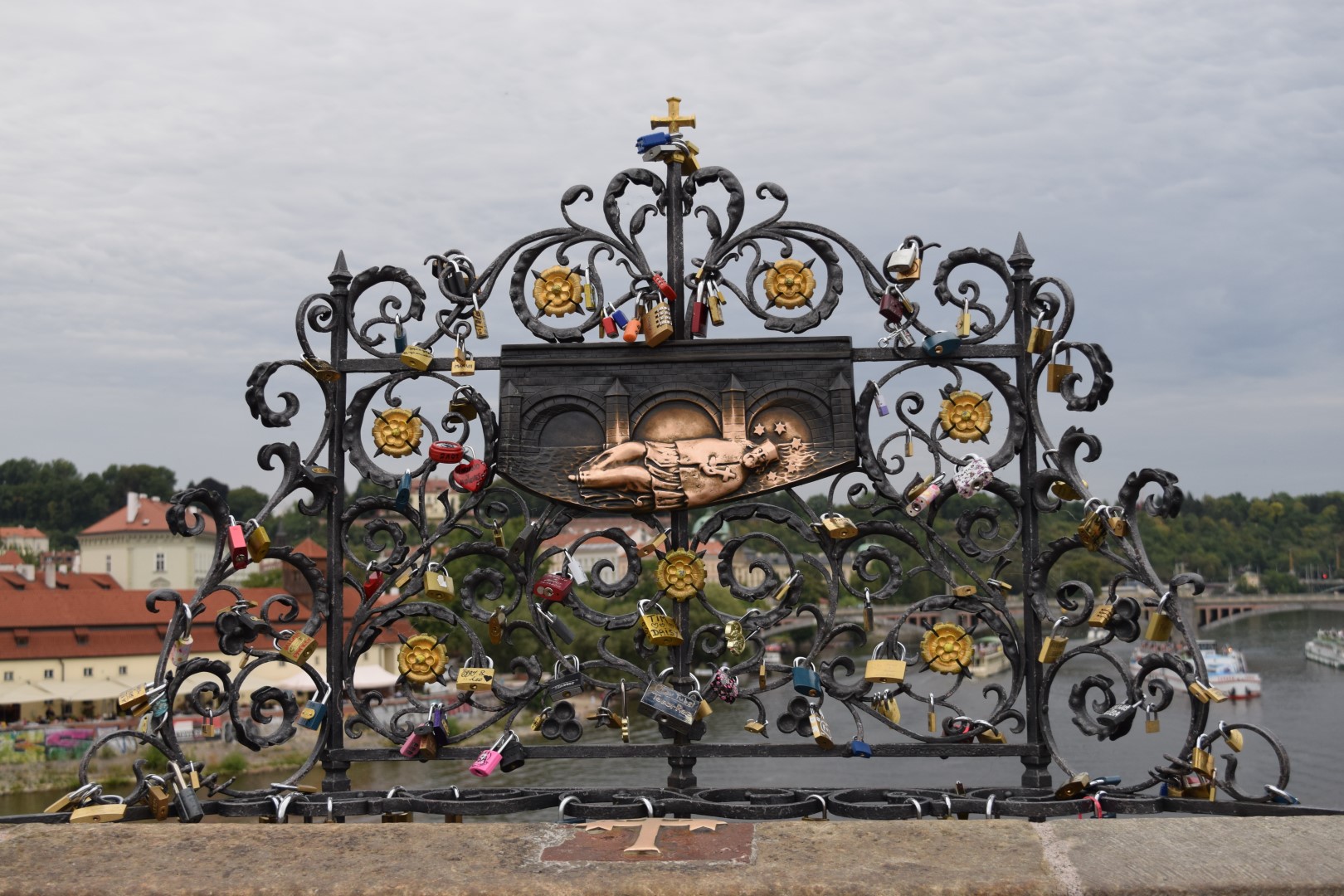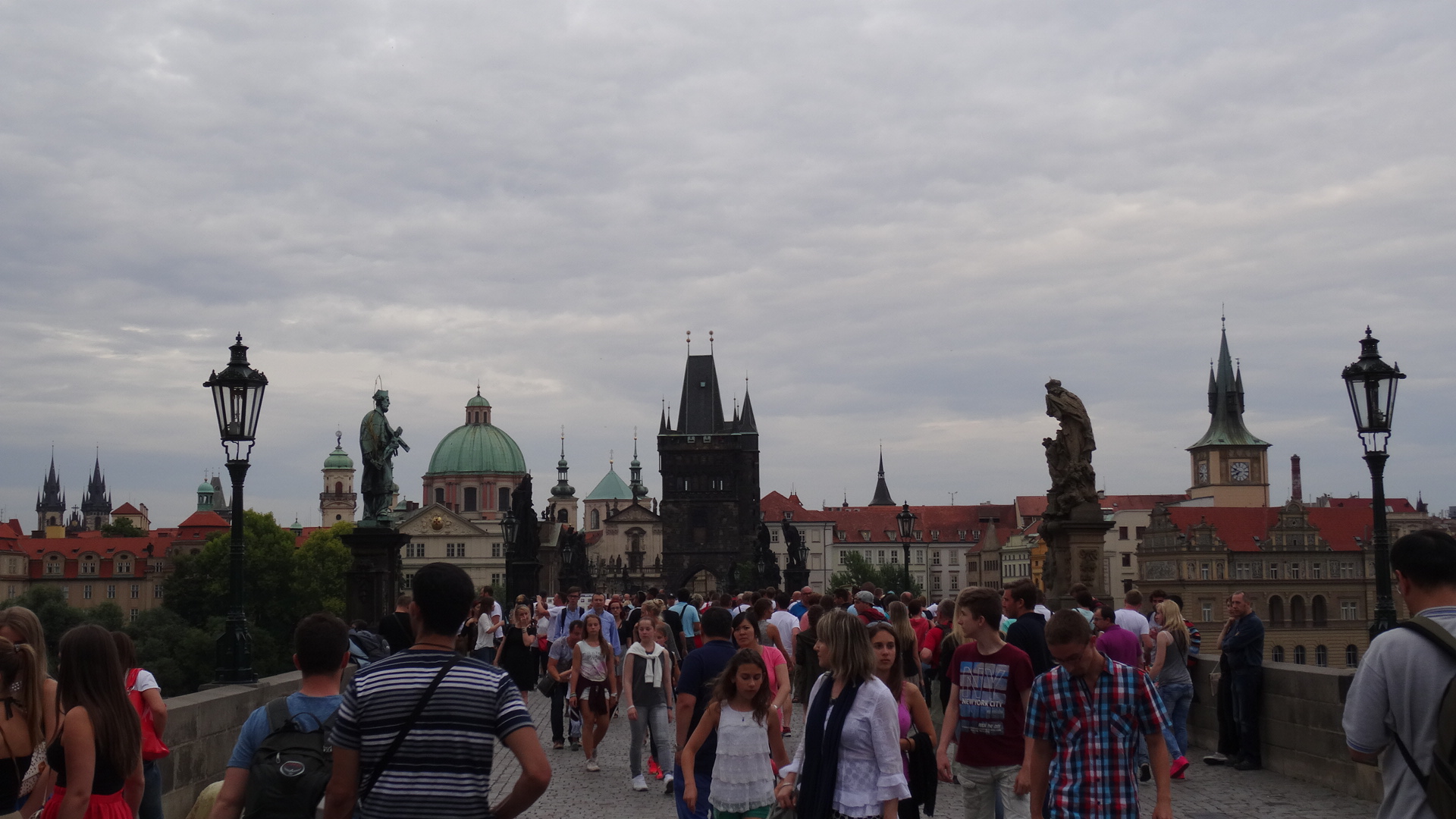 The Charles Bridge is an historic bridge that crosses the Vltava river, comprises of the many statues and they do have its own legend! For instance, the picture above where I touched the St. John of Nepomuk Statue (depicting a man being thrown off the bridge) was said to bring you good luck!
Therefore, many will try touching them, taking pictures, and can get really crowded at times. Along Charles Bridge, you will find several artists that draws for a living.
Nearest Metro Station: Staroměstská
Prague Castle (
Pražský hrad

)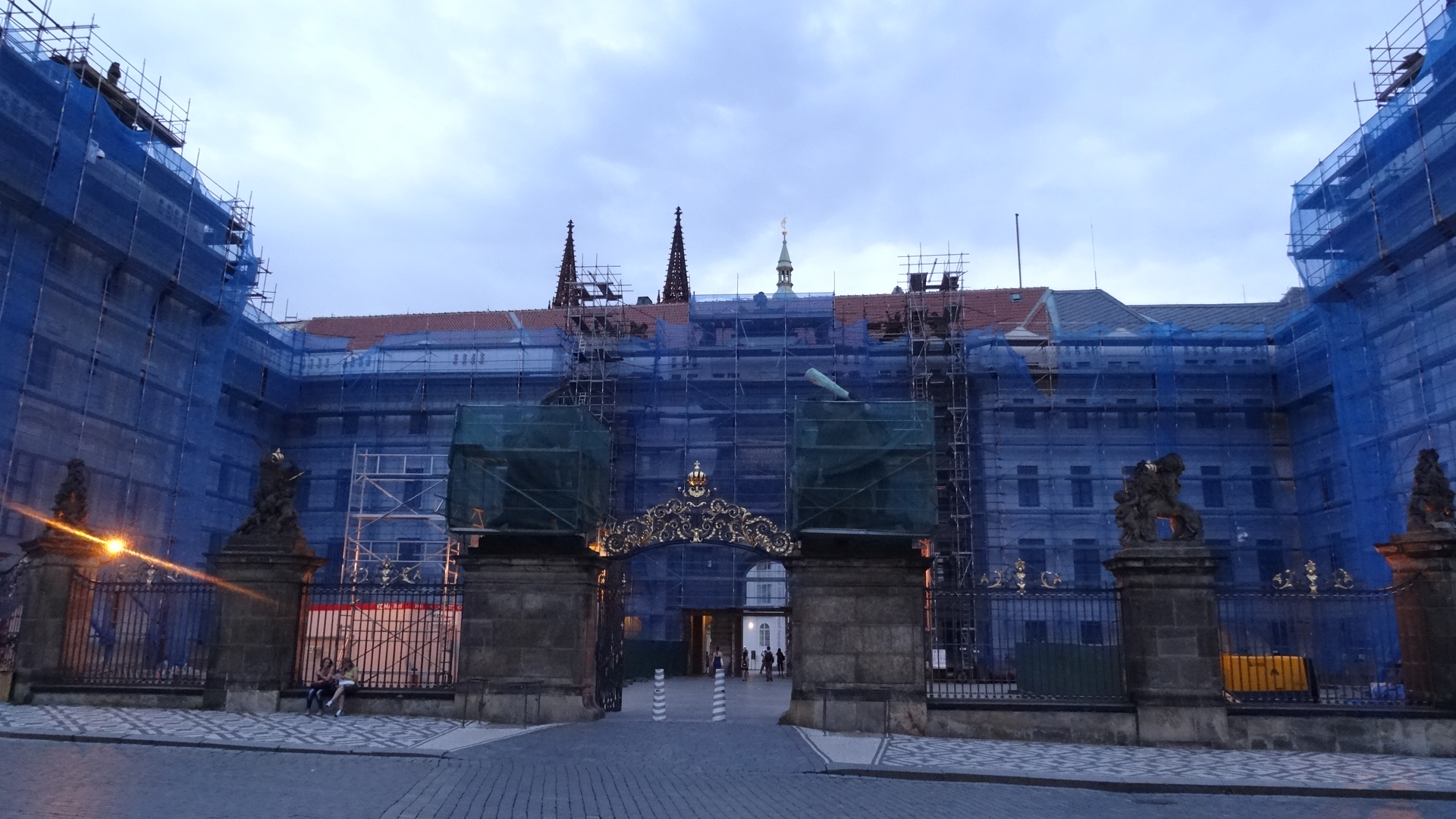 Unfortunately, the Prague Castle was undergoing renovation at that time of visit. However, it is still accessible so that you will be able see what is within! Prague Castle is a complex, and it takes a little climb to be here. It is also known to be the official residence of the President of the Czech Republic.
Nearest Metro Station: Malostranská
St. Vitus Cathedral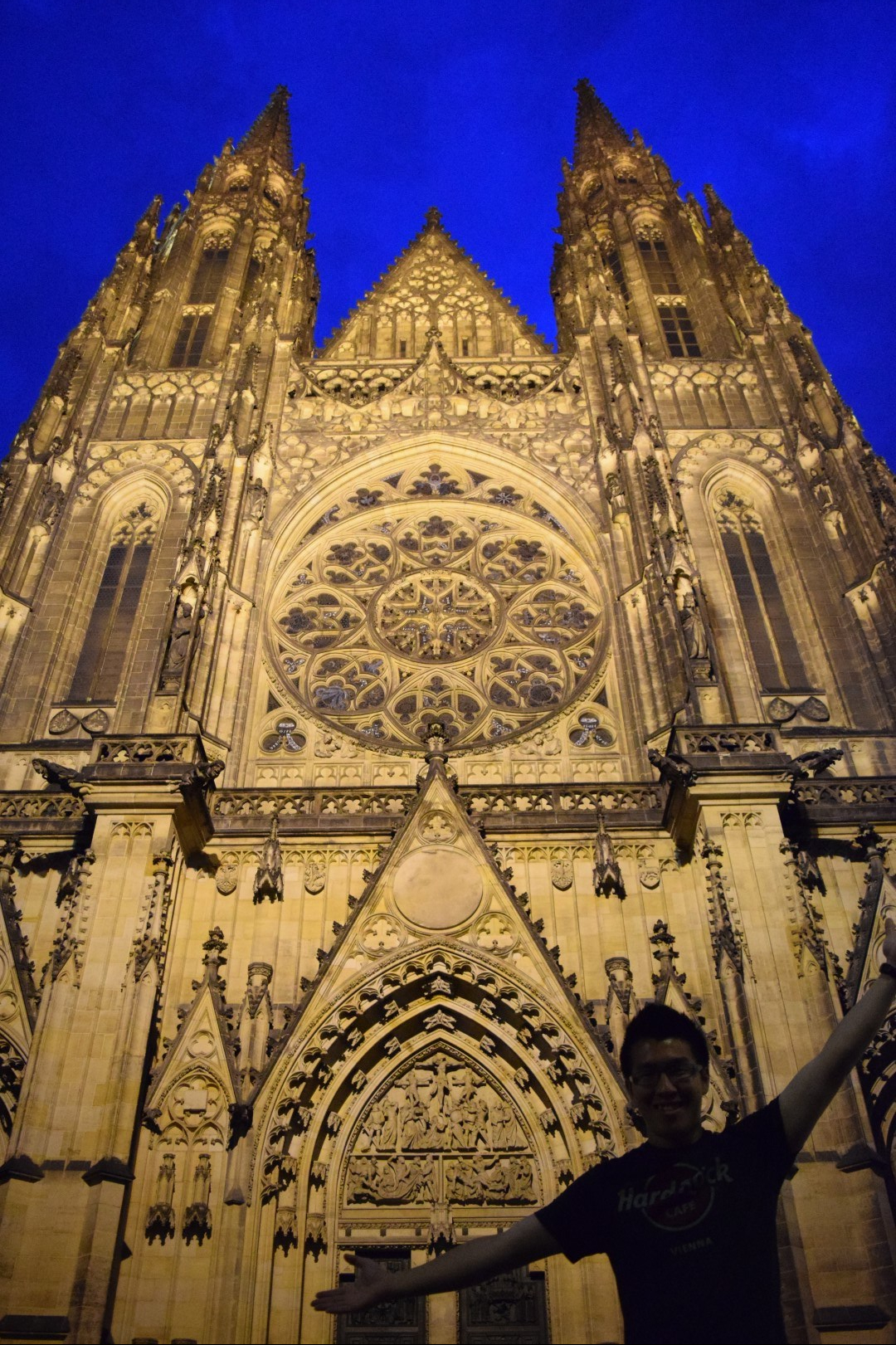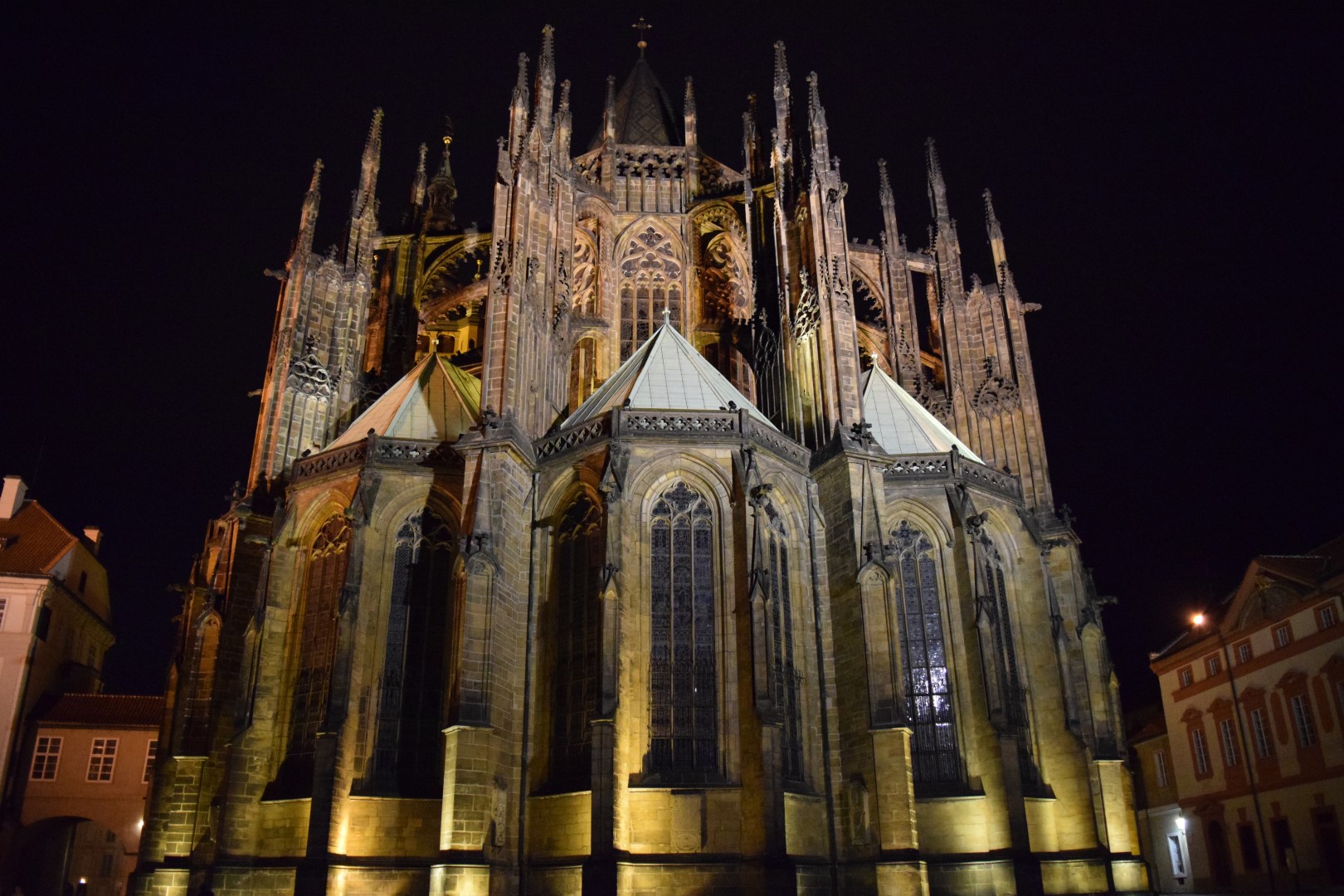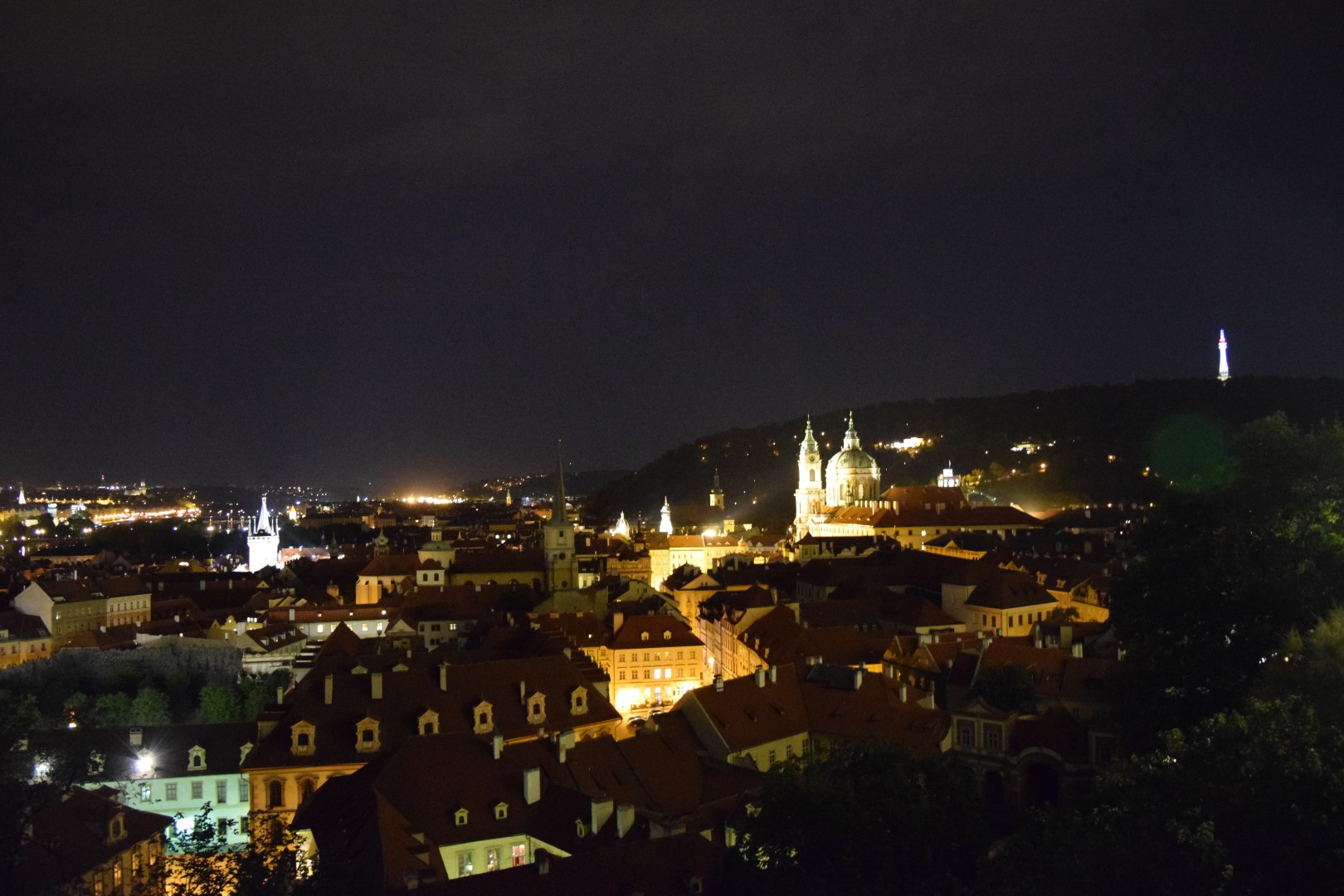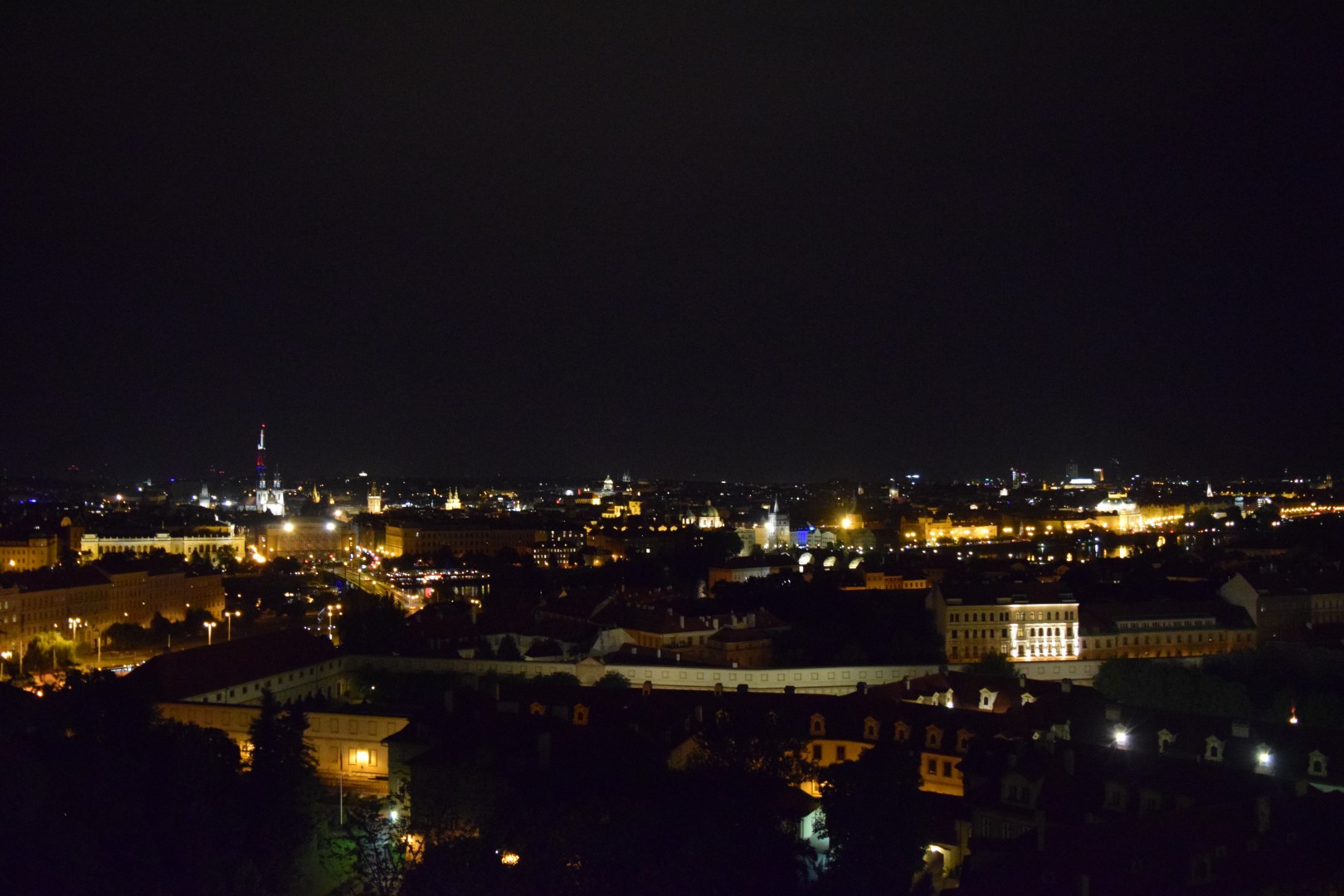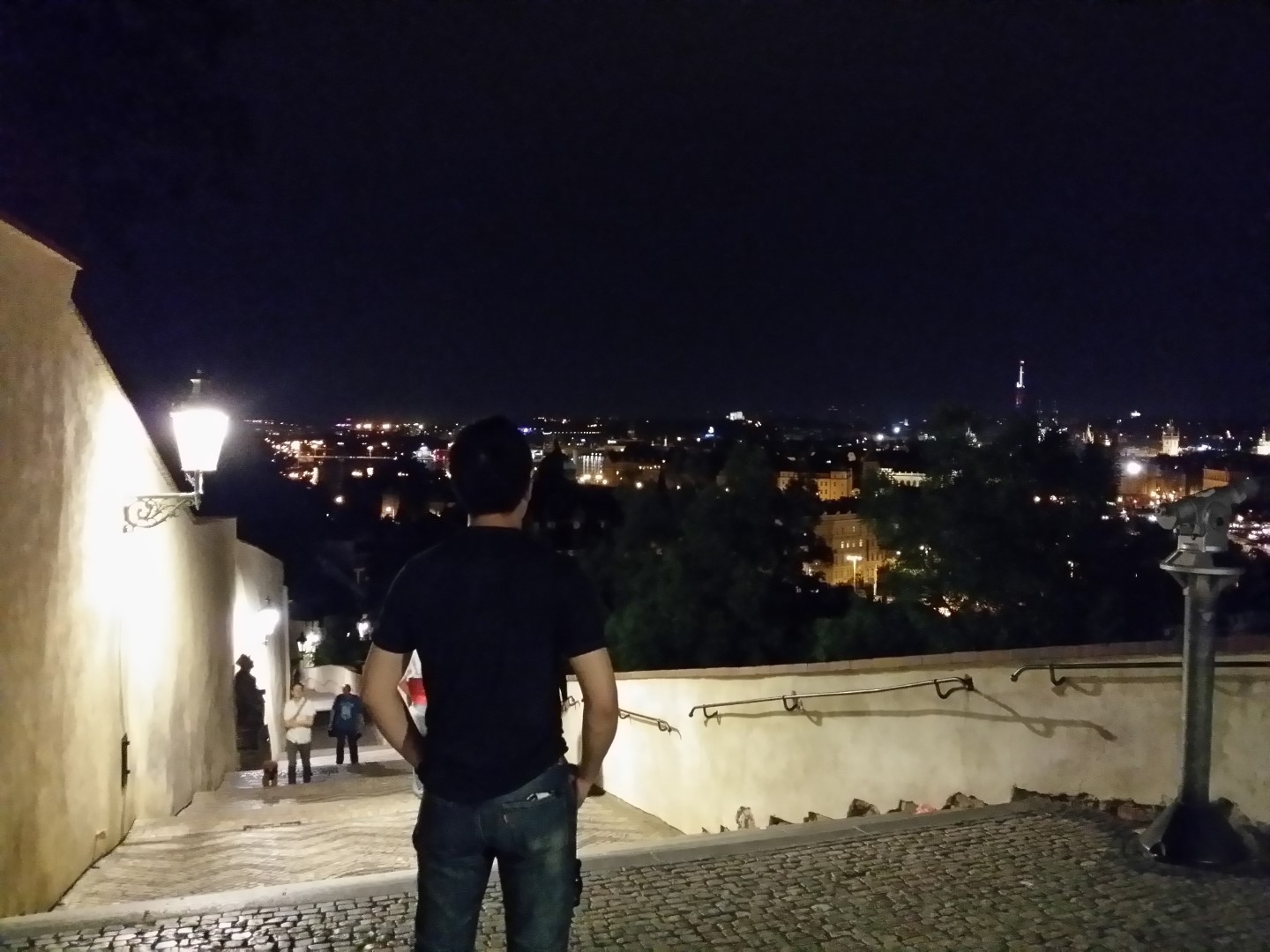 Upon entering the Prague Castle, you will also find the St. Vitus Cathedral which gives you that wow factor. This structure is indeed huge and it was mesmerizing at first glance, but it was closed at my time of visit.
By moving ahead, there would be another path-way back to the Old Town or Malostranská metro station. Understanding that you are on a hill,  you will then locate a spot that gives you a panoramic view of the city (depending on which route you are taking). However, it was pretty dark at that time, but worth the calmness.
Nearest Metro Station: Malostranská
National Museum of Prague &
Wenceslas Square (Václavské náměstí)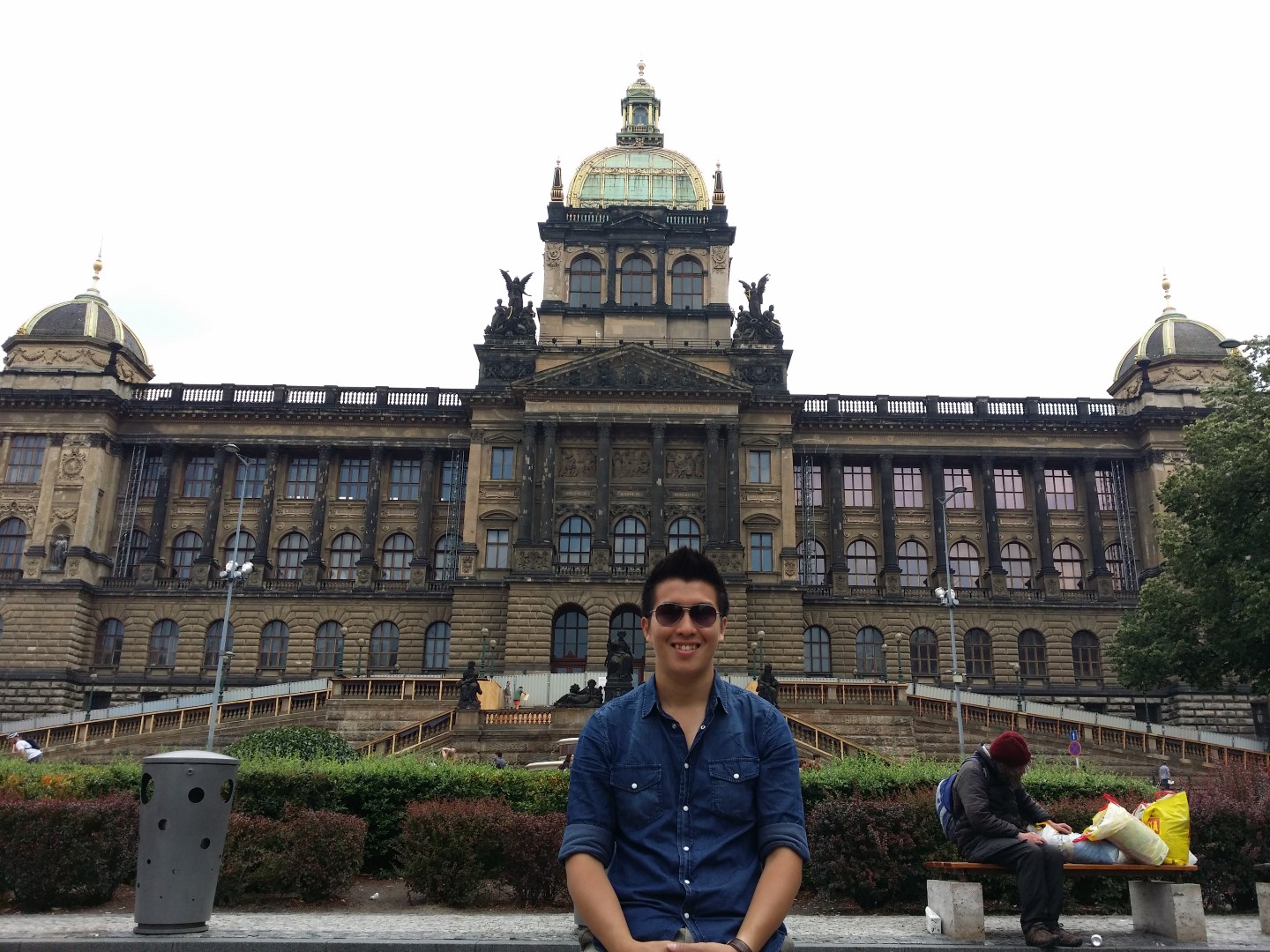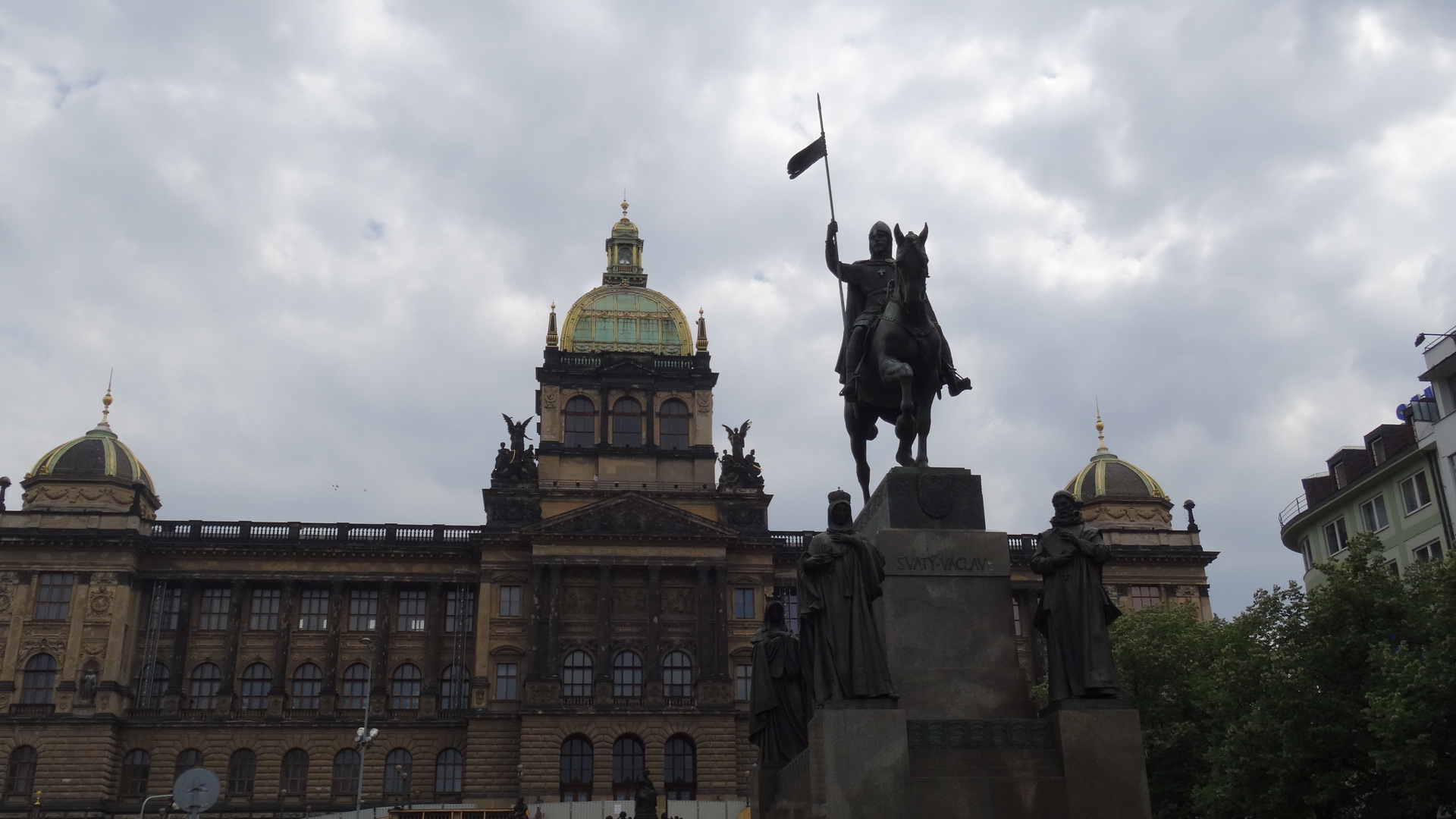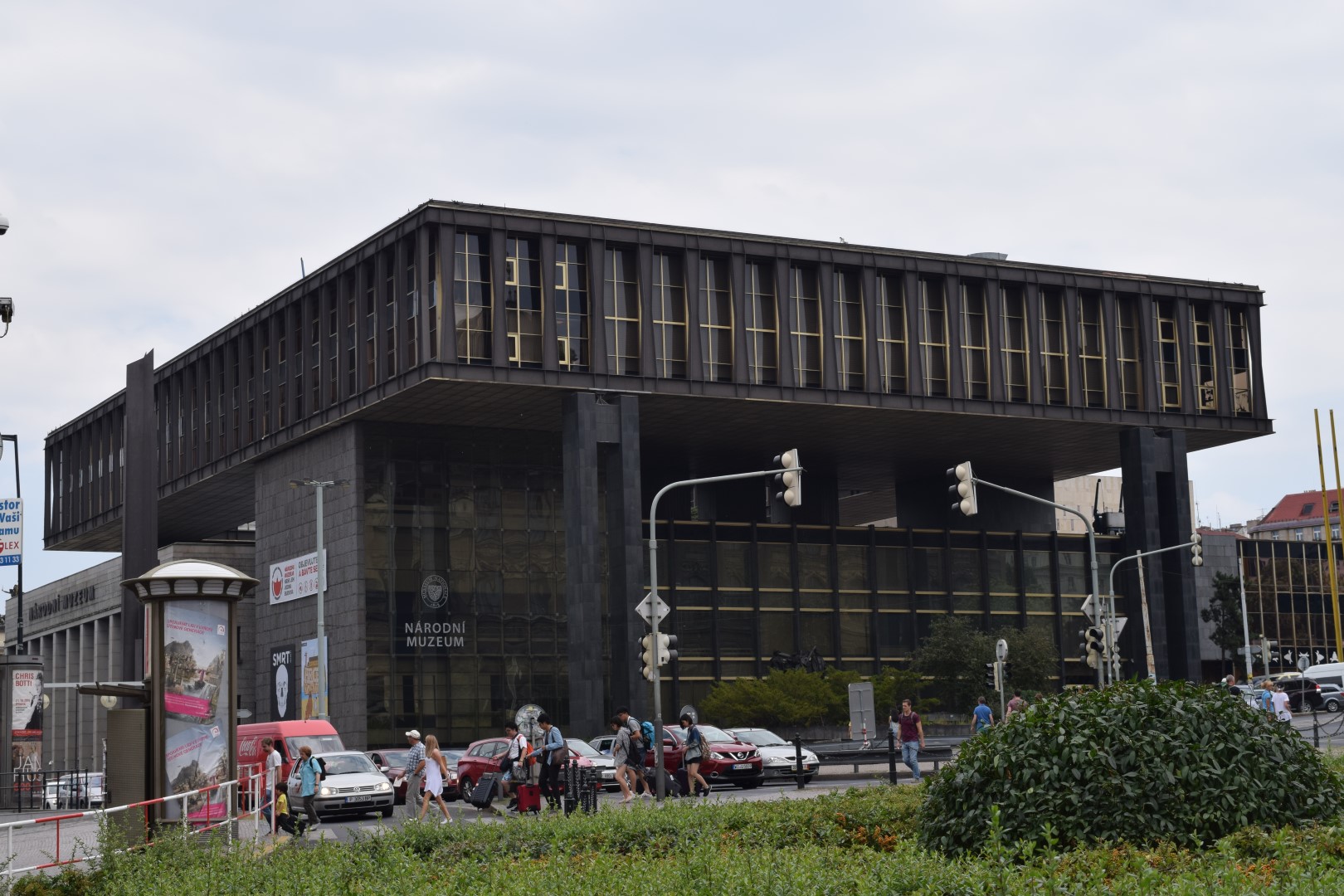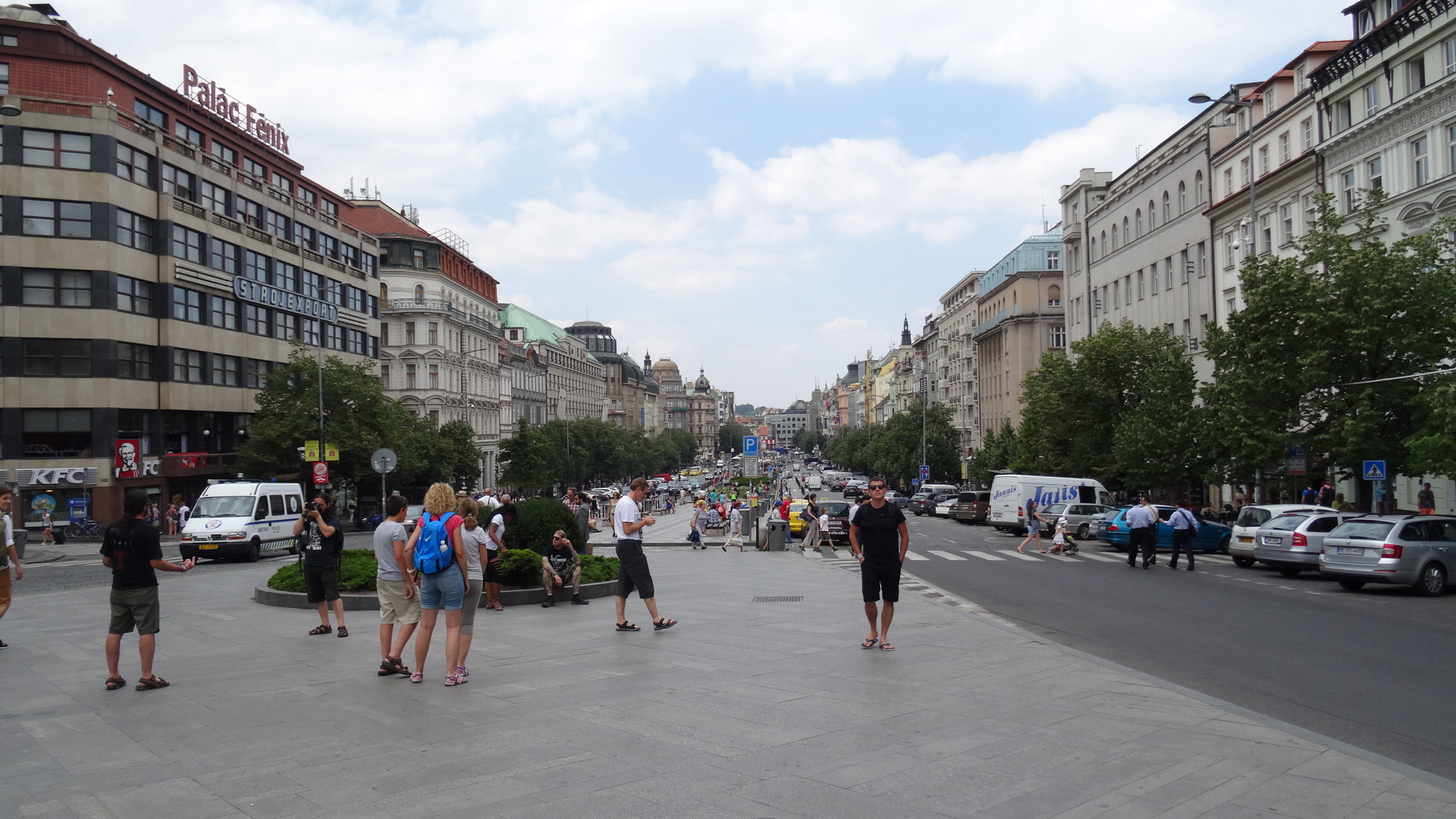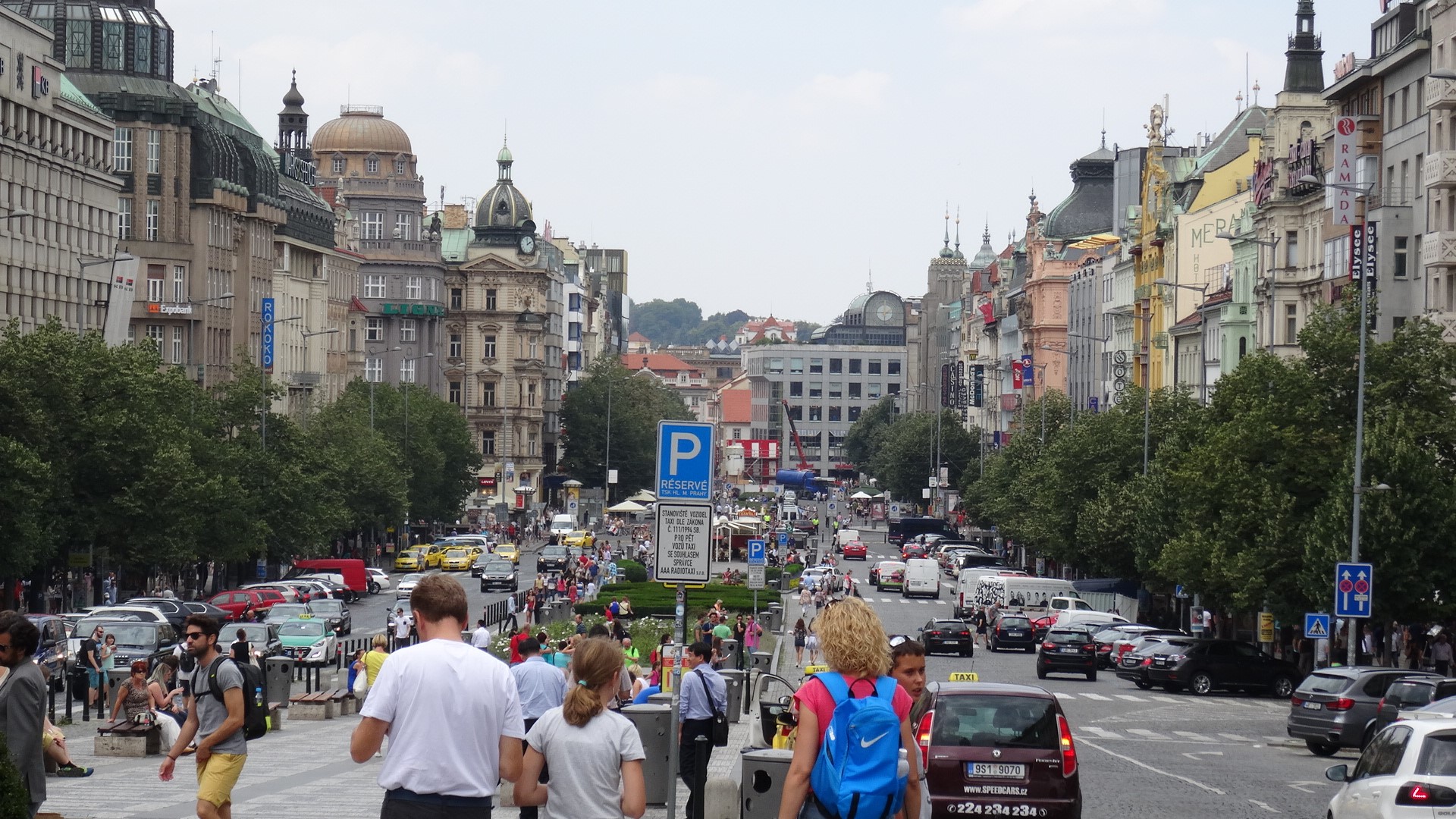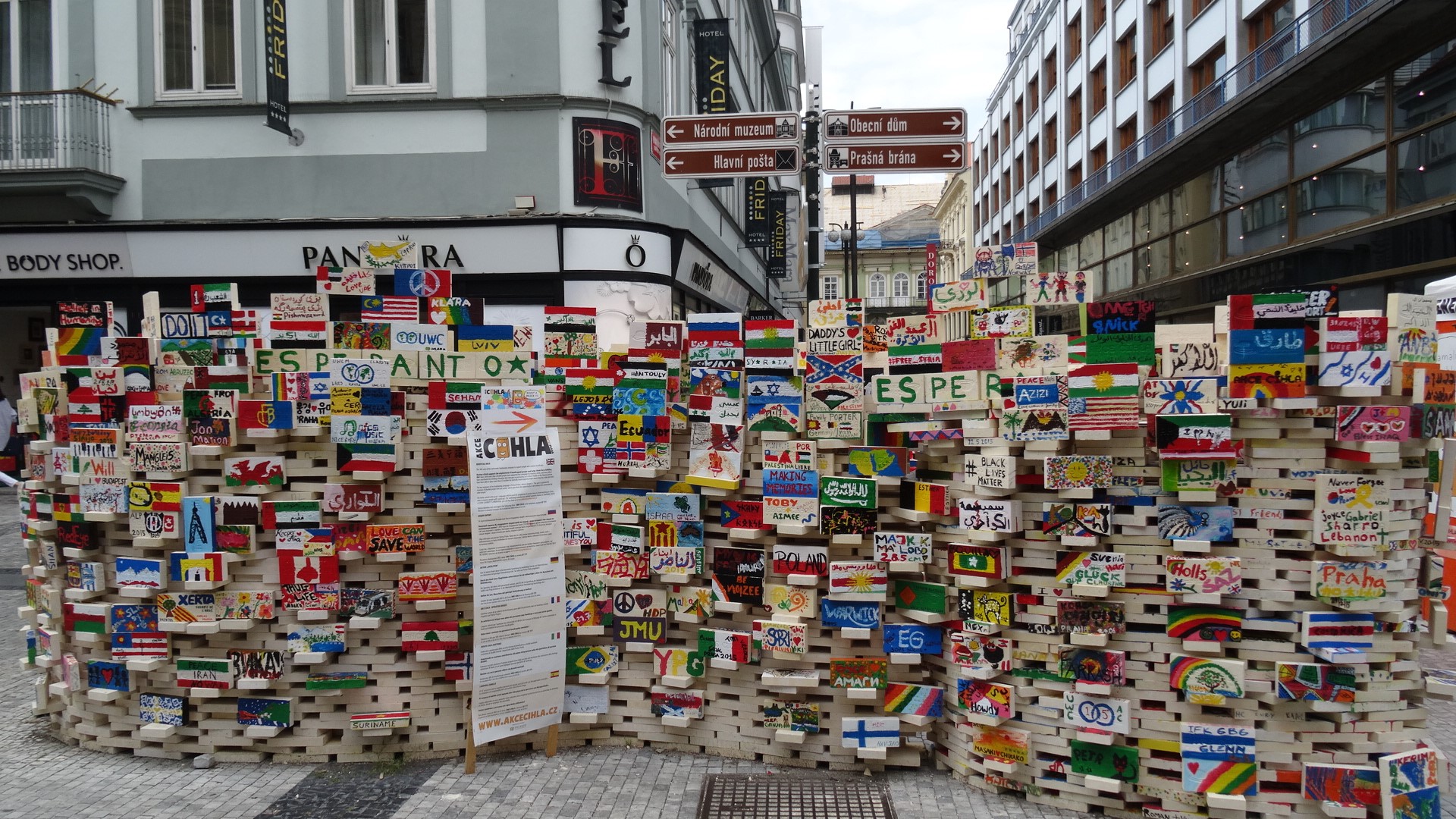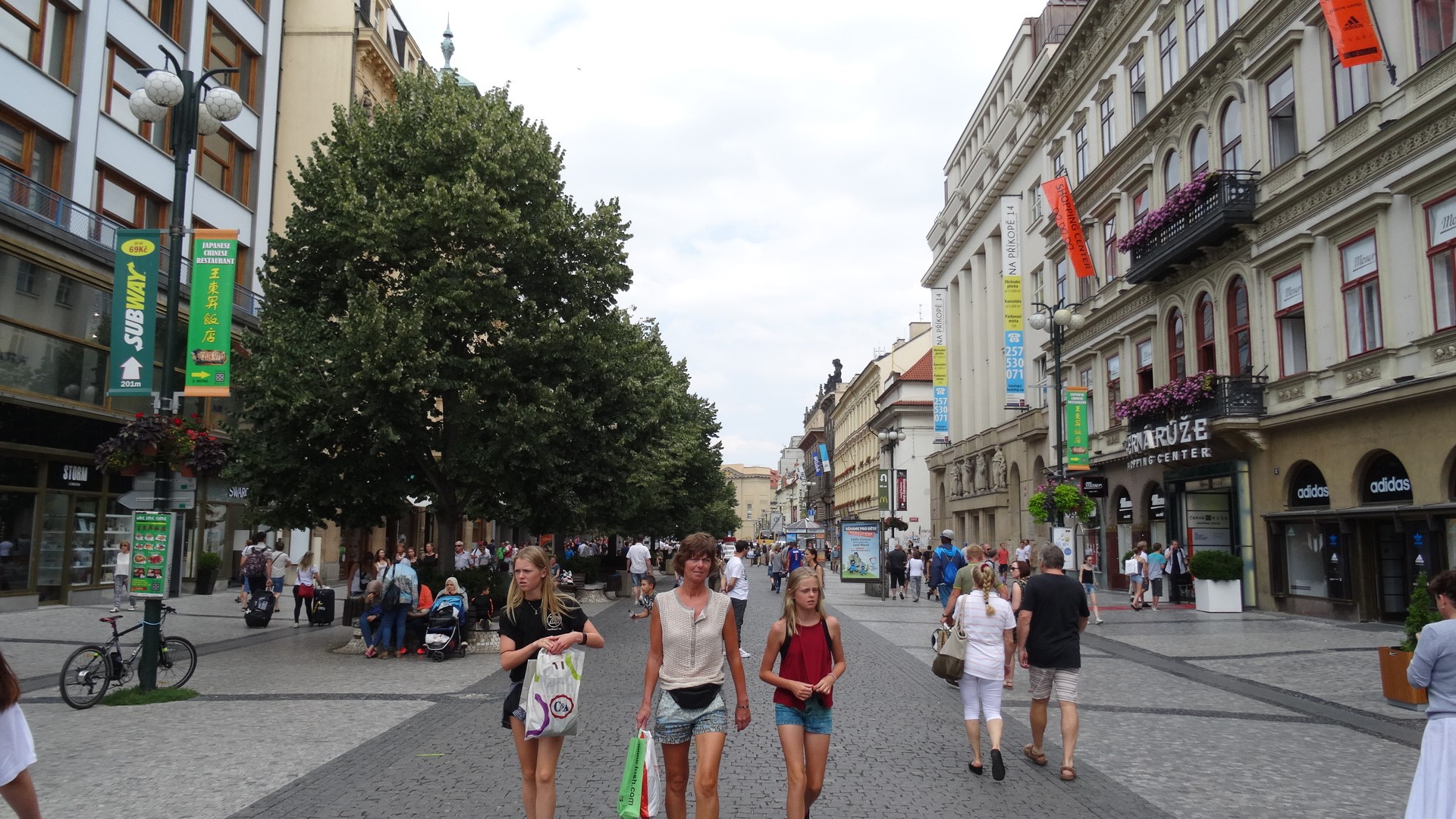 You may choose to visit the National Museum of Prague if you are keen of this (but it was closed for renovation during my time of visit). Otherwise, you can choose to walk your way along Wenceslas Square (Václavské náměstí) that is located just opposite of the National Museum.

Wenceslas Square is also known as one of the main city squares and the centre of the business and cultural communities in the New Town. Here you shall find many restaurants and boutique stores, food vans and awesomeness!
Nearest Metro Station: Muzeum – C
Vyšehrad and its Gardens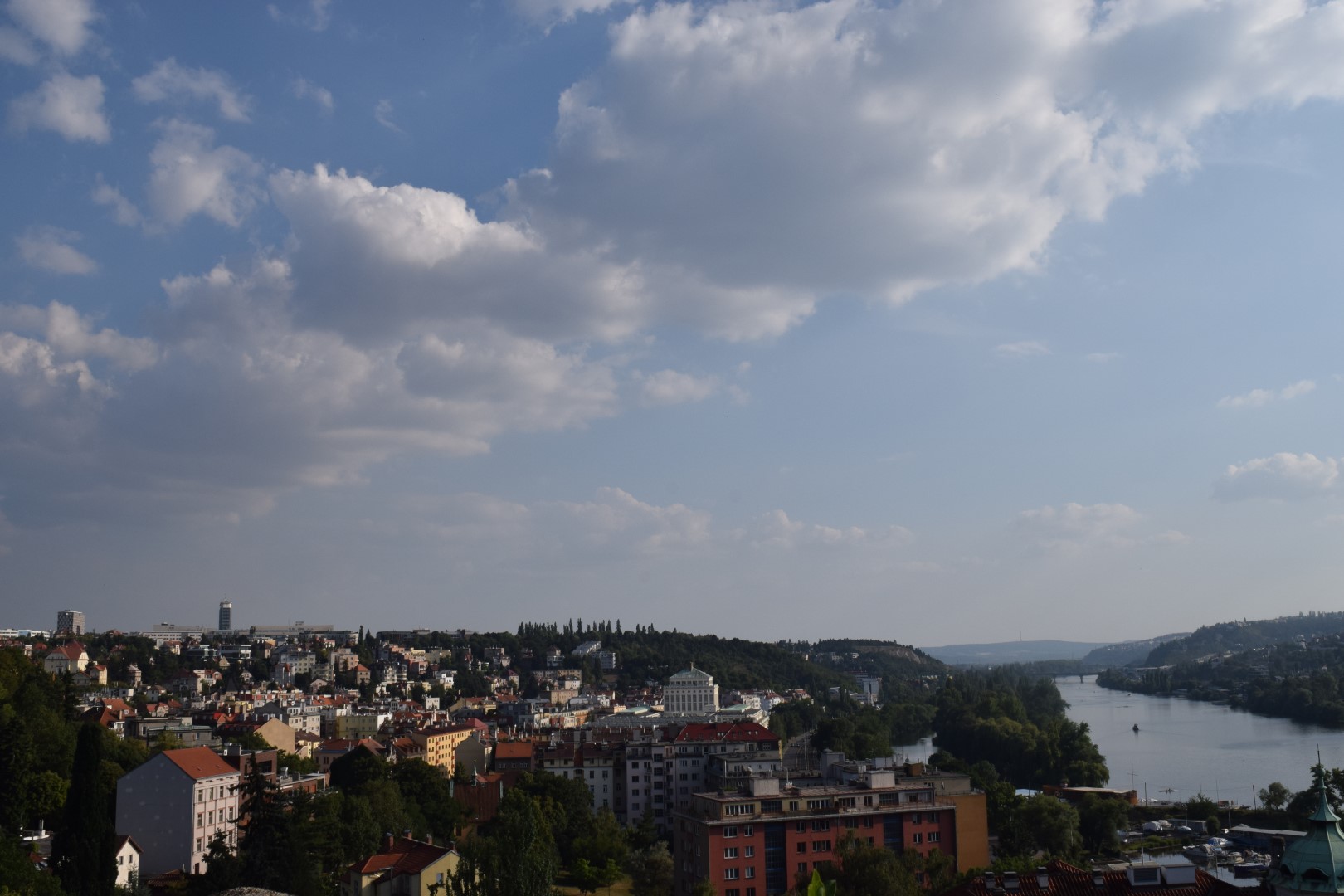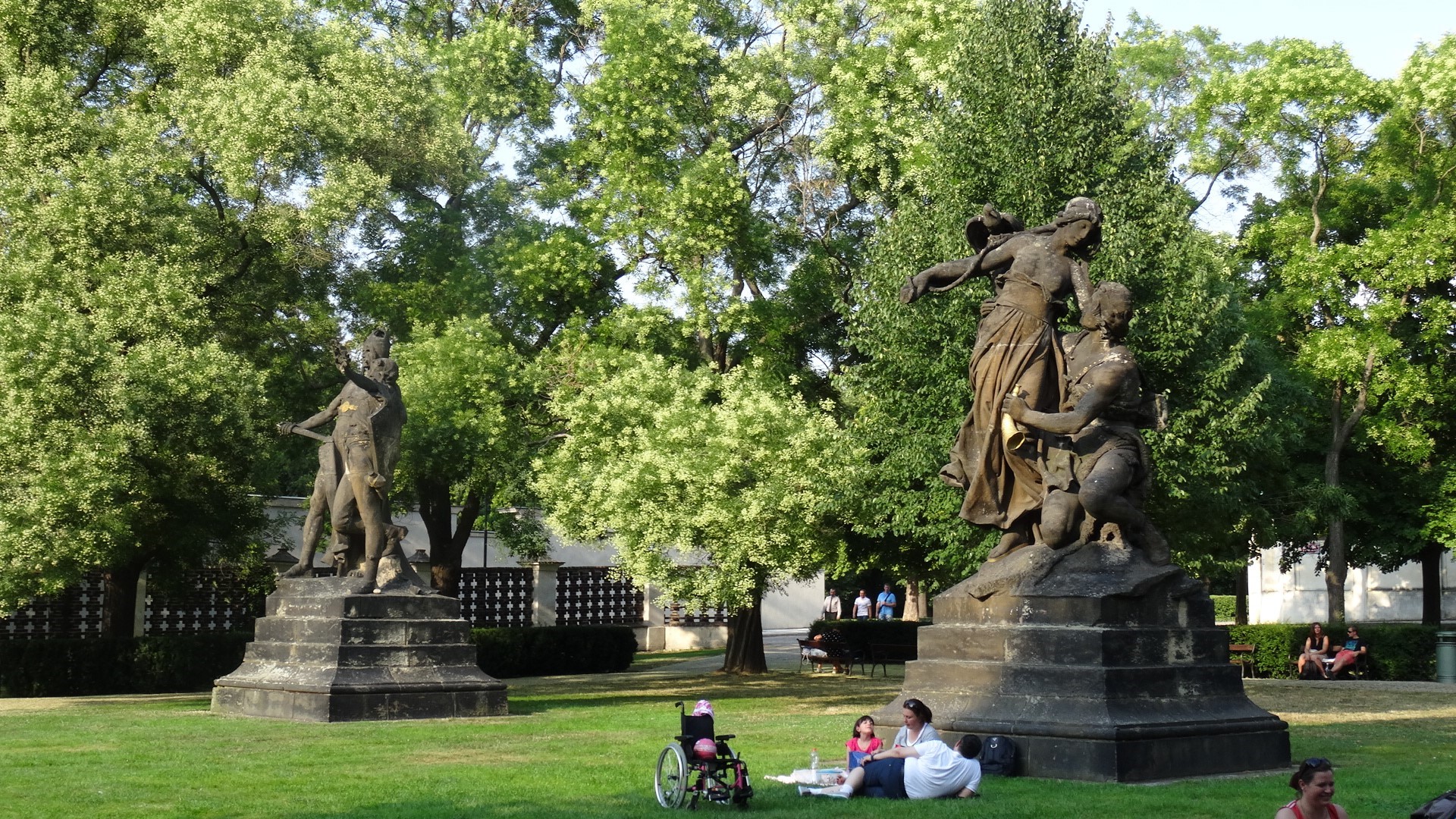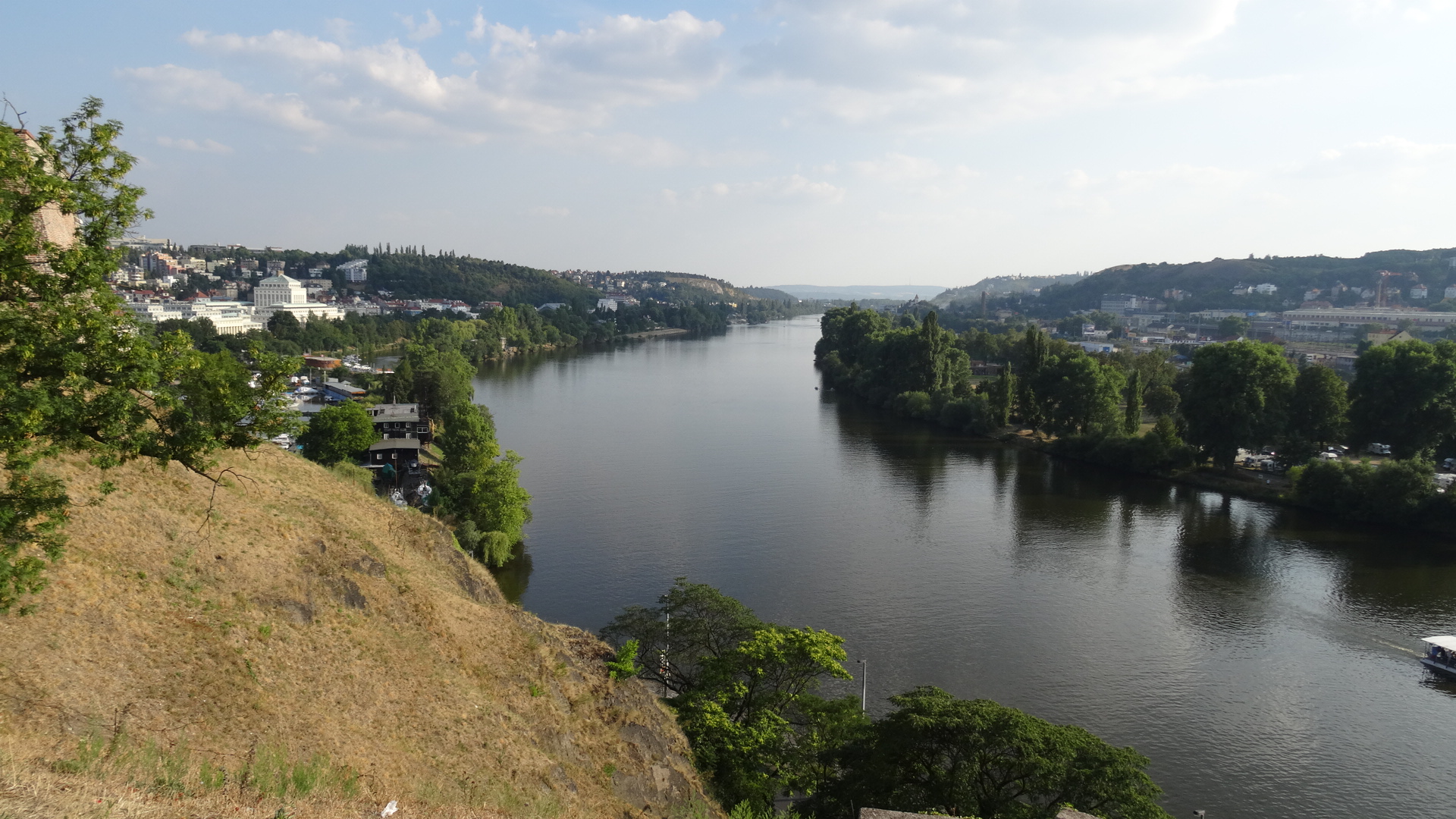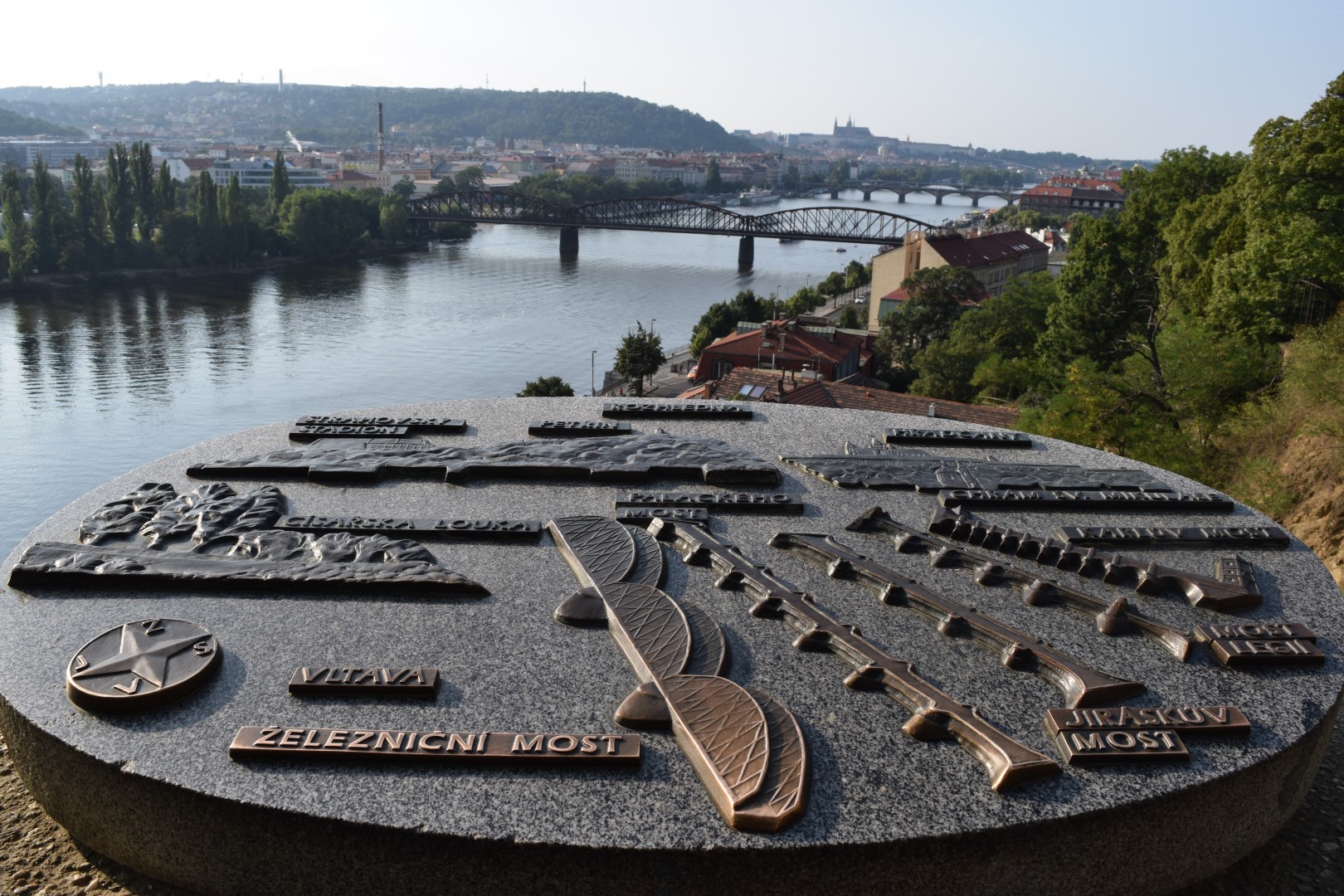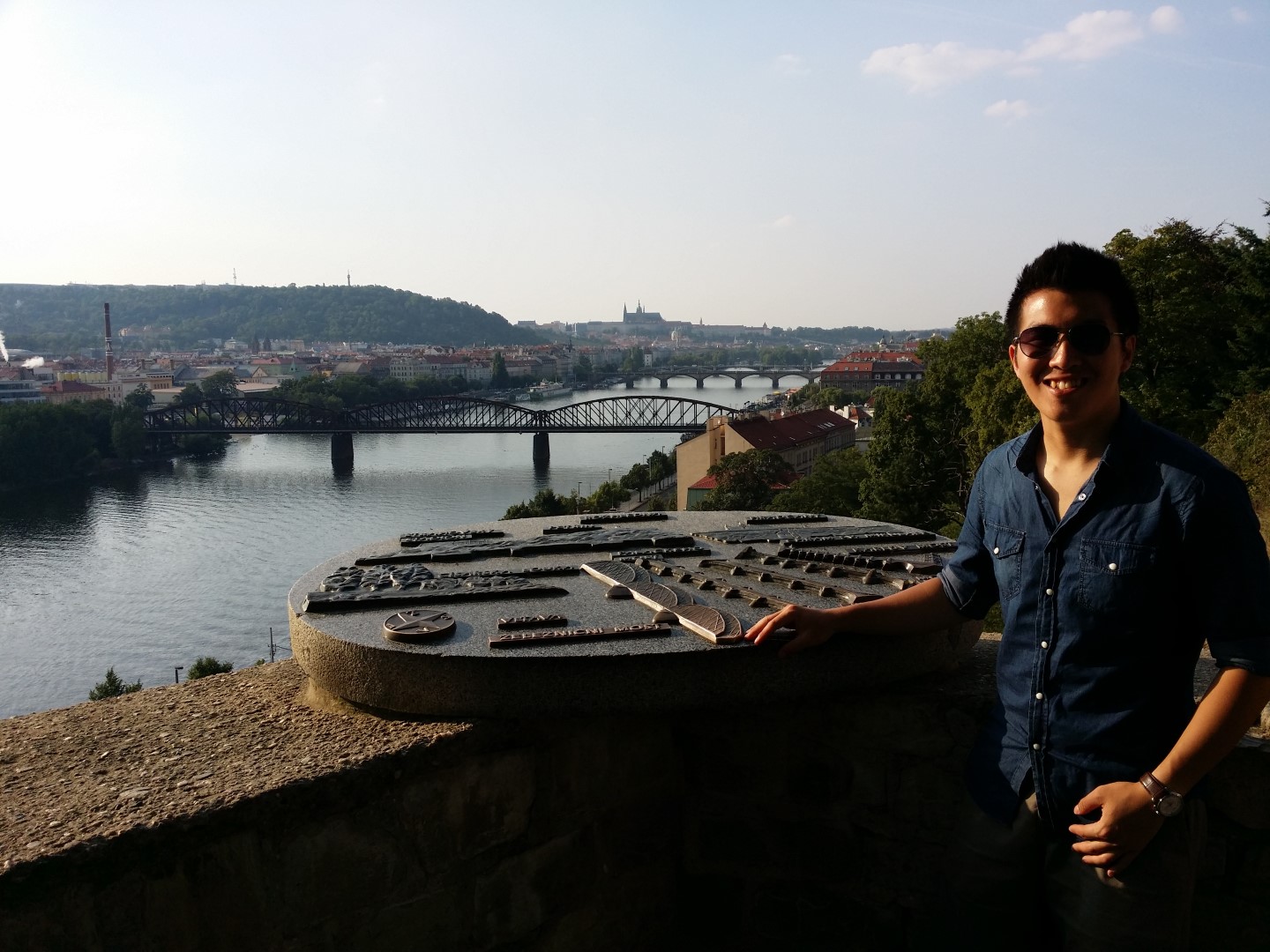 Vyšehrad is a historic fort, probably built in the 10th century on a hill over the Vltava river. However, it was indeed challenging finding your way through Vyšehrad and its Gardens (as I do not have proper map to work on, and the directions may differ).
Located really close to Basilica of St. Peter and St. Paul and Galerie Vyšehrad, you will find a viewpoint, overlooking the city of Prague. Look for em'!
Nearest Metro Station: Vyšehrad
Basilica of St. Peter and St. Paul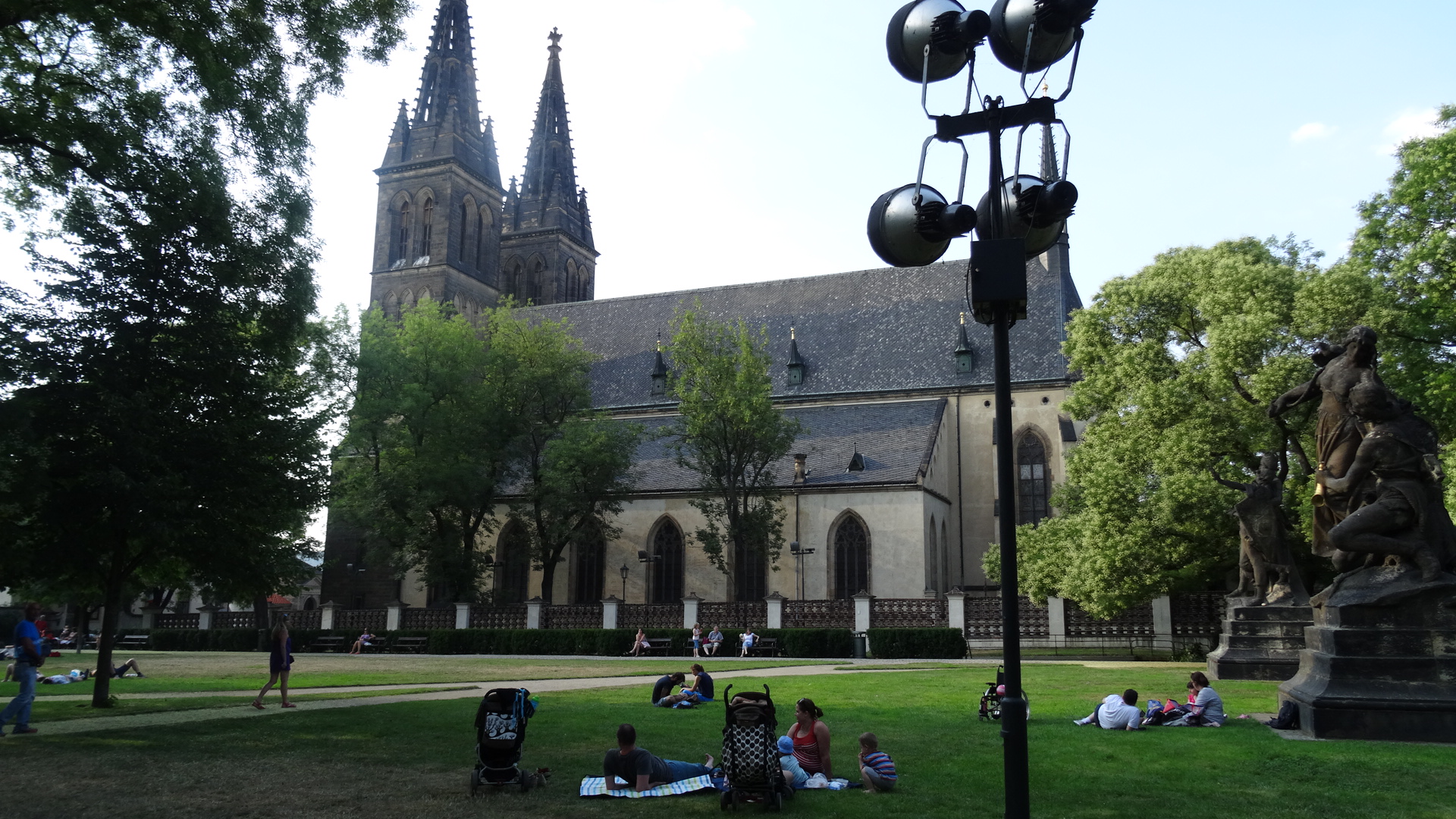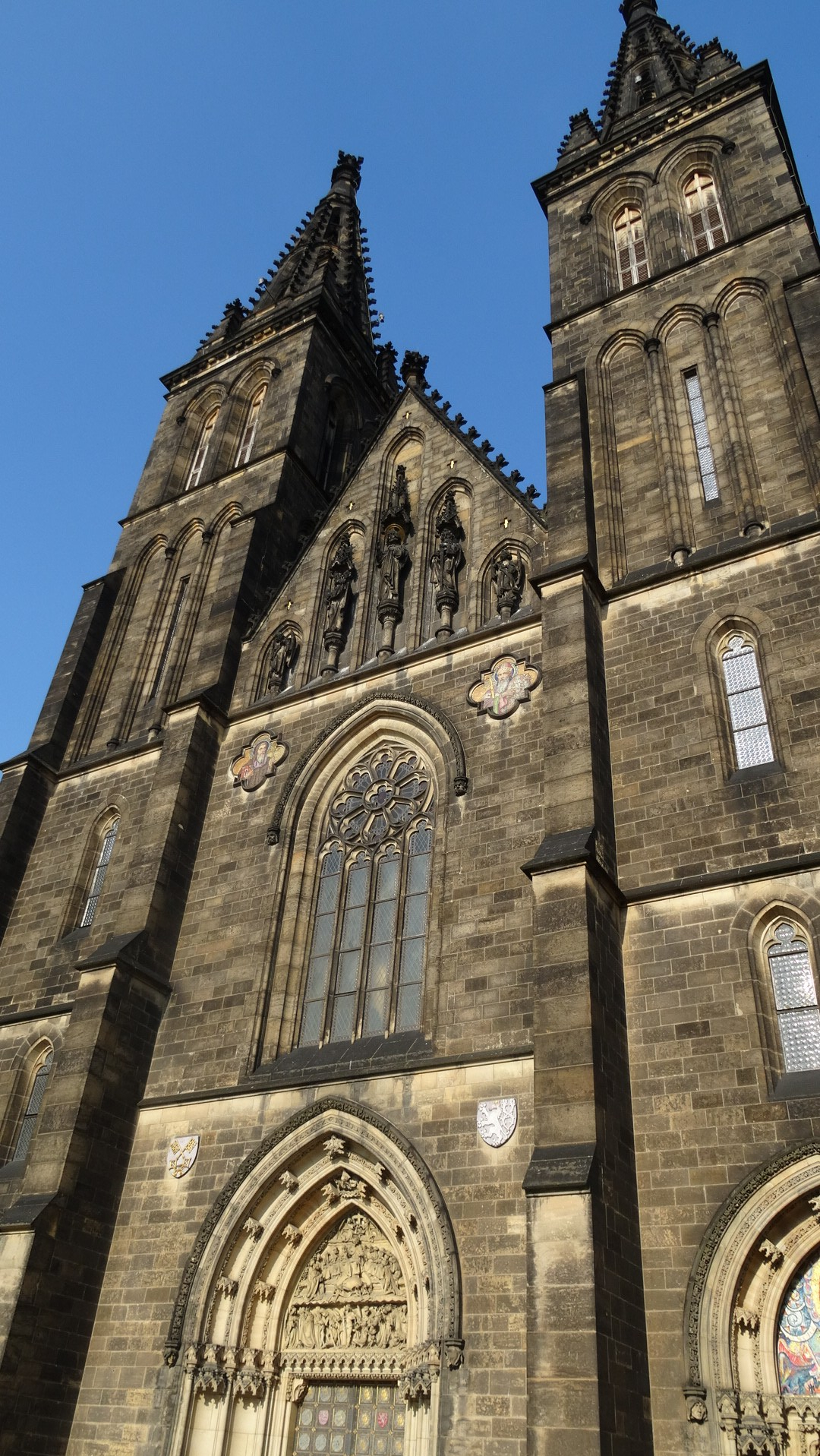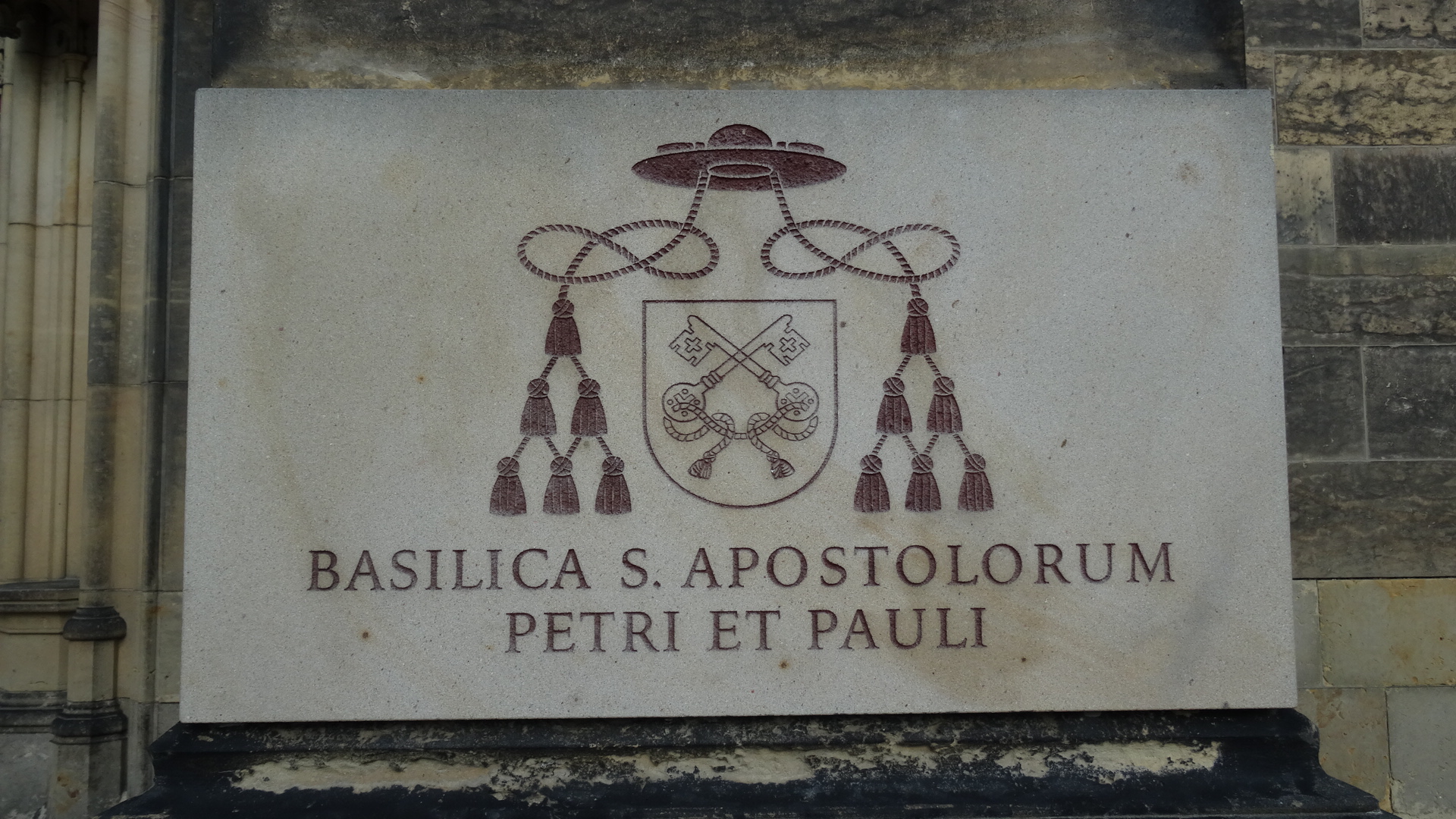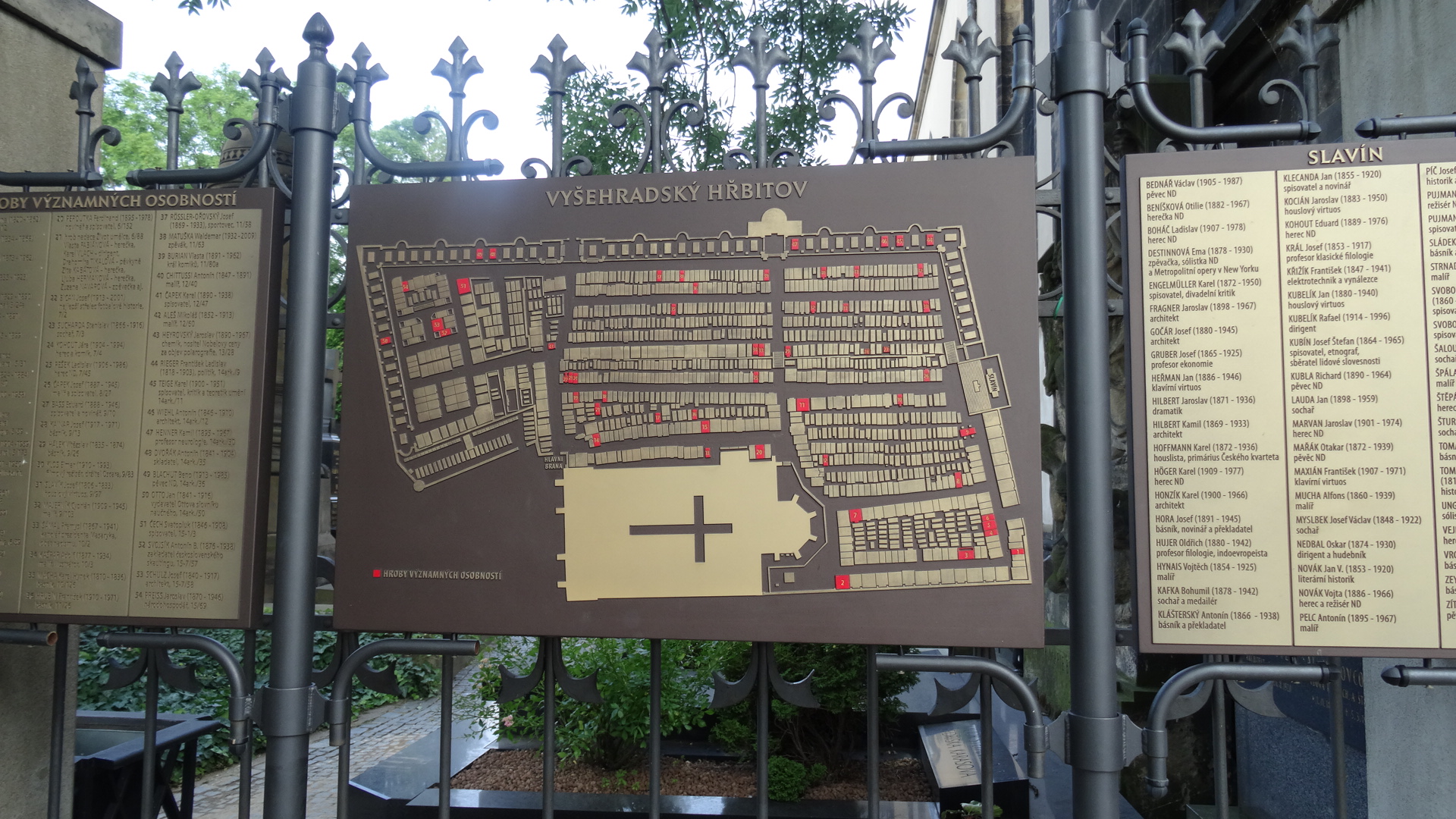 Unfortunately, this neo-Gothic church was closing when I arrived. Thanks to the challenge I had to locate myself within the Vyšehrad. Avoid visiting at night if you are afraid of getting close to the cemeteries, just behind the church.
Nearest Metro Station: Vyšehrad
---
OTHER OPTIONAL PLACES WORTH VISITING
St. Nicholas Church & Church of Our Lady Victorious
You will notice this church along your way to Prague Castle. Plenty of churches isn't it?
Nearest Metro Station: Malostranská
State Opera House
Located just adjacent to the National Museum, is the Opera House. If you ever miss any performance in Vienna's famous Opera House, try your luck here in Prague!
Nearest Metro Station: Muzeum – C
Rudolfinum
If you fancy and keen of art and exhibition, do pay a a visit at Rudolfinum that is located really close to Mánes Bridge along the Vltava river.
Nearest Metro Station: Staroměstská
---
FOOD AND DRINKS YOU'D LIKE TO TRY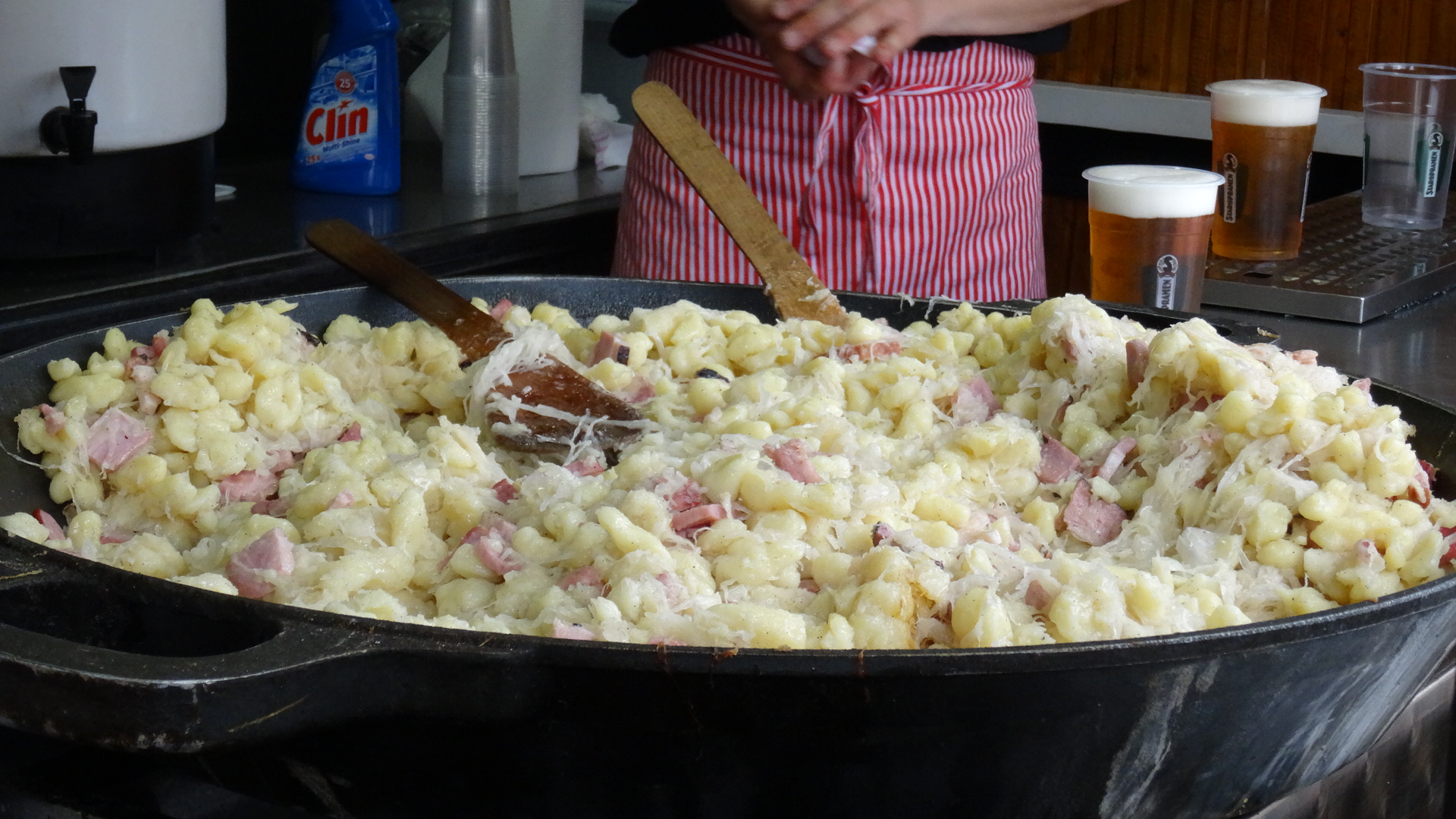 I have gotten these local food for the above from vendors located at the Old Town Square. It is a must to try and they do have limited tables/barrels to place your food so you are likely to share tables/barrels with others!
I love the Old Prague Ham and Sausages though, and I would certainly return to Prague to eat them again!
This vendor is located along Wenceslas Square where they have got a variety of choices to choose from. This costs CZK60 by its own, or CZK105 that comes together with a drink!
Hard Rock Cafe, Prague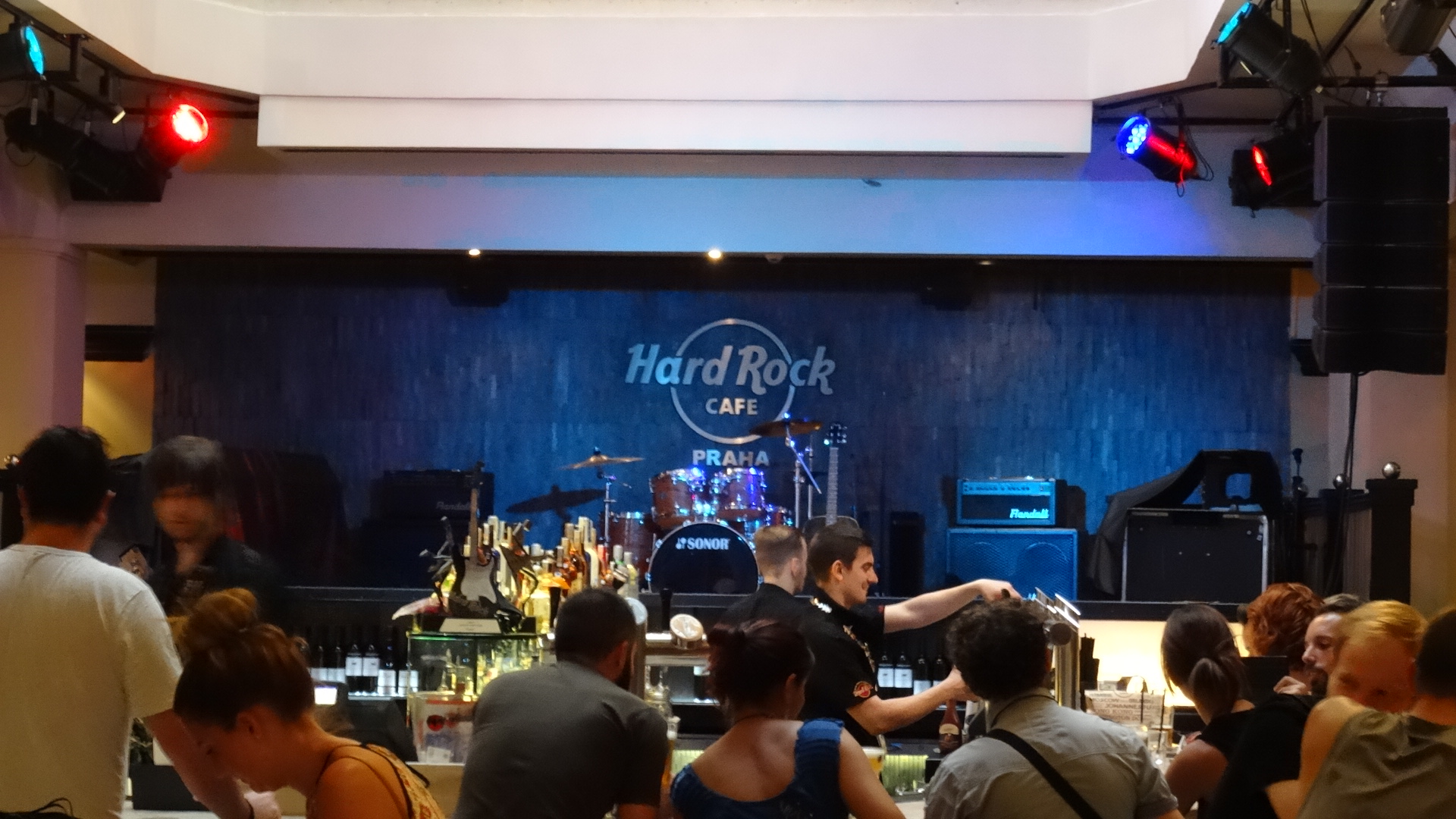 It was a great experience, trying at least Hard Rock food in Eastern Europe. Overall, they tasted really good!
Here are the breakdown of these costs:-
BBQ Ribs: CZK415;
Fajitas (Trio Combo): CZK475;
0.5L Staropramen Lager: CZK70; and
Mango Tango: CZK125.
---
RECOMMENDED MEANS OF TRANSPORTATION
Metro Station
The metro station in Prague is easy to be read and they will be able to direct you to various areas, that may be close to your next destination. In comparison to other major cities in Eastern Europe, the metro lines in Prague are limited.
Metro Station – Route Maps & Information
By Foot
I would recommend you to walk along the streets in Prague upon reaching your metro stations. You may plan your point of interest by alighting at the designated metro station, and walk your way through.
---
TYPICAL COSTS AND MONEY SAVING TIPS
Hostel Prices
Shared dorm rooms: Starts at CZK330 per pax/night, but CZK500-600 is average.
I am not too sure about hosteling in Prague and based on estimated prices, you could save money this way.
Hotel Prices
Hotel rooms: Starts about CZK500 per night but a room at a 3-star hotel could possibly be about CZK1,300-1,600 at average per night for 2 persons.
Food & Drinks
Typical restaurant: An average meal could cost about CZK100-300; and
Good restaurant: Could start as high as CZK450-600 for an average meal.
Transportation
Vienna to Prague: For your information, my bus from Vienna to Prague takes about 4 hours of ride, which costs about EUR22 (Eurolines Bus Company).
Metro Station: The ticket prices are as follows:-

CZK24/pax for a 30 minutes ticket;
CZK32/pax for a 90 minutes ticket;
CZK110/pax for a 24-hours pass/ticket; and
CZK310/pax for a 72-hours pass/ticket.
Please keep your tickets for the entire journey when you take the metro, and ensure that you ride within the time limit based on your ticket's validity. Otherwise, you will receive a hefty fine by the ticket checker (if officers are present at the exit, where tourists are their main targets).
Prague City Centre to Václav Havel International Airport (vice versa):-

There are two ways (that I know) that takes you from Prague City Centre to Václav Havel Airport International Airport and vice versa (depending on your location) as follows:-

You may take the metro to Nádraží Veleslavín (Green Line), and change by taking bus no. 119 to the airport (journey time takes about 20-25 minutes; otherwise
If you are taking the metro to Zličín (Yellow Line), you will be required to change by taking bus no. 100 to the airport (journey time takes about 30 minutes.
I don't remember paying anything by taking the airport bus no.119 from Nádraží Veleslavín. Either it is free, or I have used my day/single ticket that is still valid within the time given on the ticket purchased, back in Prague city centre.
Admission Fares
I have not paid for any admission fares in Prague probably because I don't visit the National Gallery and Museums, while Prague Castle was being renovated and St. Vitus Cathedral was closed during my time of visit. However, do estimate between CZK0 – CZK500 depending on your interest.
---
Copyright © | Aspen See
Disclaimer: All the information and prices (as at August 2015) provided on this website are based solely on experience and you agree that you use such information entirely at your own discretion and will.