I have always wanted to visit Vienna, and here I am in the capital city of Austria! I find Vienna to be really organized and systematic in terms of its transportation means and choices that the citizen get to choose from. For instance, traffic lights and roads are provided for cyclist, while pedestrians are still able to choose to take the bus, trams, or metro subways.
The Austrians are generally friendly, however, food and accommodations here are relatively expensive. There are many historical and cultural buildings in Vienna, especially palaces and museums and you may consider staying over for at least 2 nights to really give yourself some time to explore the beautiful city.
---
PLACES TO VISIT AND THINGS TO DO IN VIENNA

Votive Church (Votivkirche)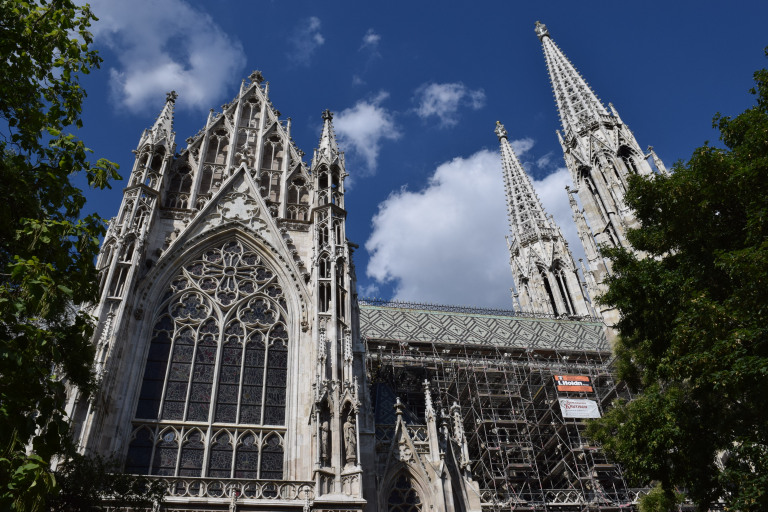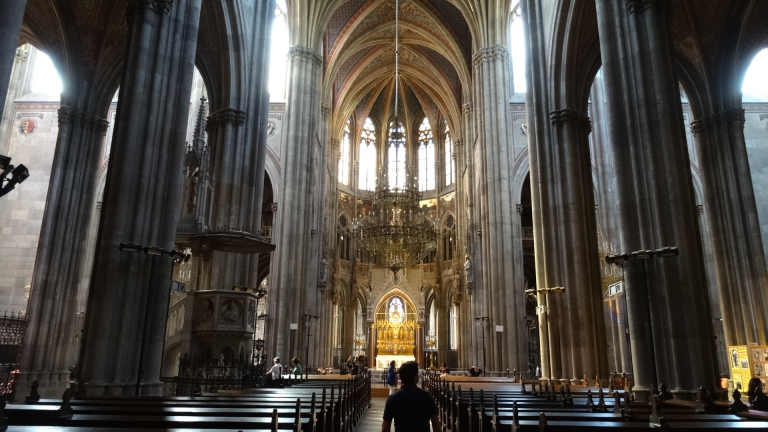 You will be surprised to find this church to be really huge and Gothic in reality, though it was undergoing refurbishment and fixing at that point of time. This church was equipped with a cool pipe organ and colourful windows too!
Nearest Metro station: Schottentor
Rathaus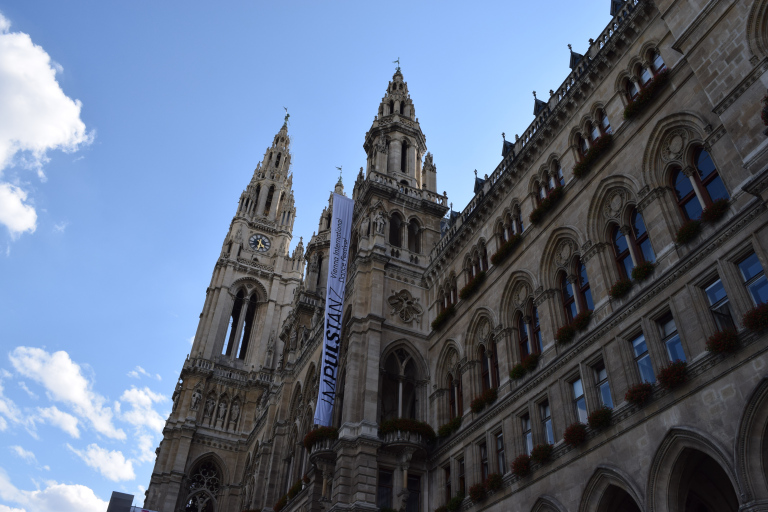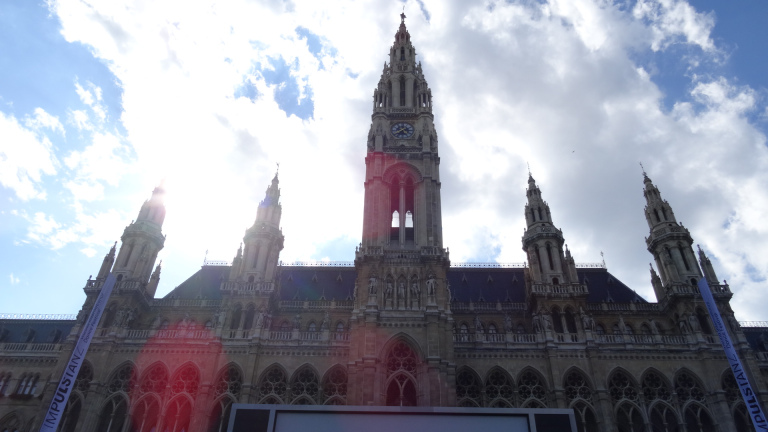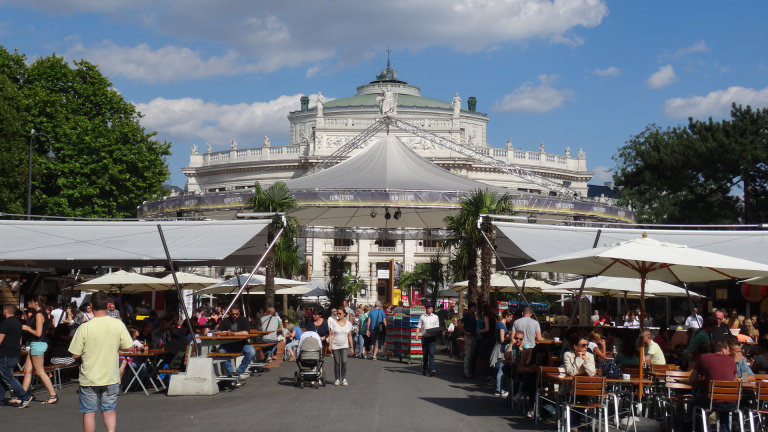 Another Gothic-like building is the city hall of Vienna, located on Rathausplatz. During my visit in the summer, they have assembled a stage at the center of the front with a biggy screen.
Just opposite to Rathaus, you will find a food market where you could grab something to bite!
Nearest Metro station: Rathaus
Burgtheater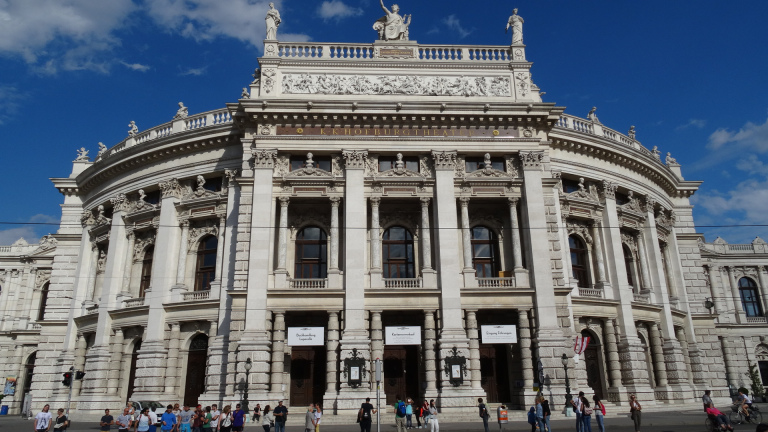 In adjacent to the food market where Rathaus is located, you will also find the National Theatre building, known as Burgtheatre.
Nearest Metro station: Herrengasse
Austrian Parliament Building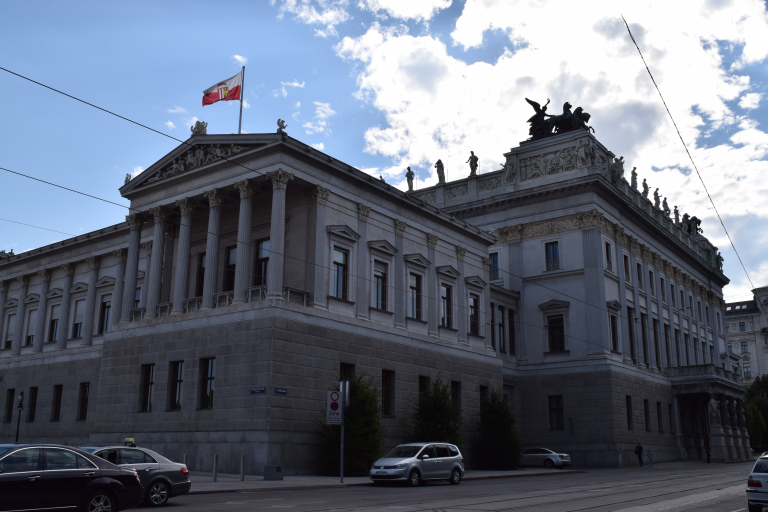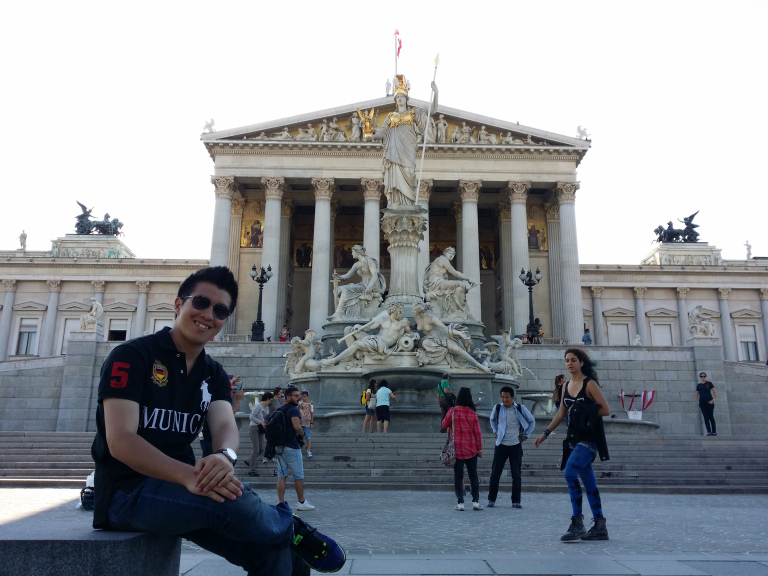 This building indeed reminds me of Vatican City where you will find mini statues attached on the roofs. You will find the Austrian Parliament Building, located just adjacent to Volksgarten where you will find the greens within. Quite cool that the statue was equipped with gold plated gears!
Nearest Metro station: Rathaus
Volksgarten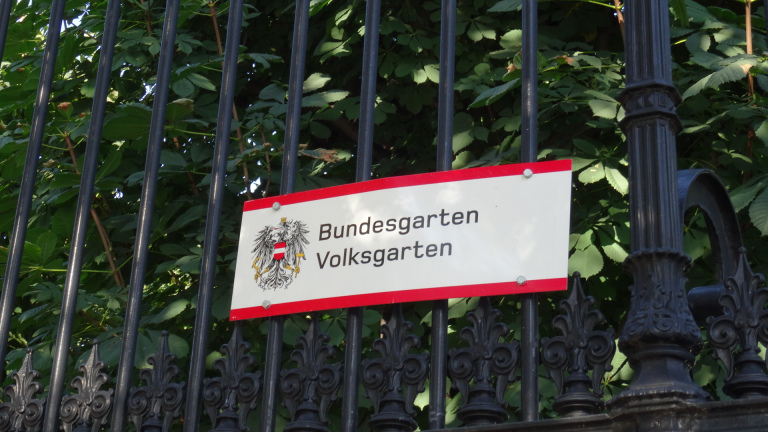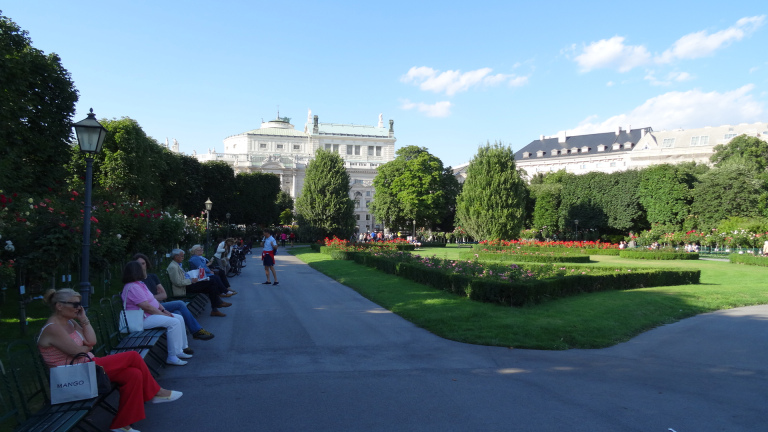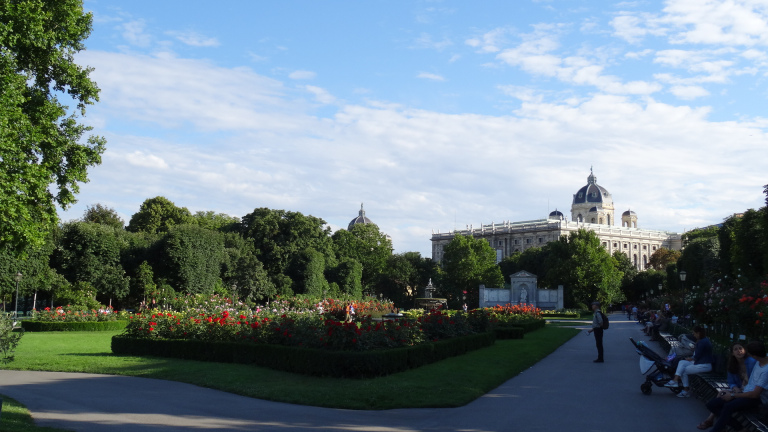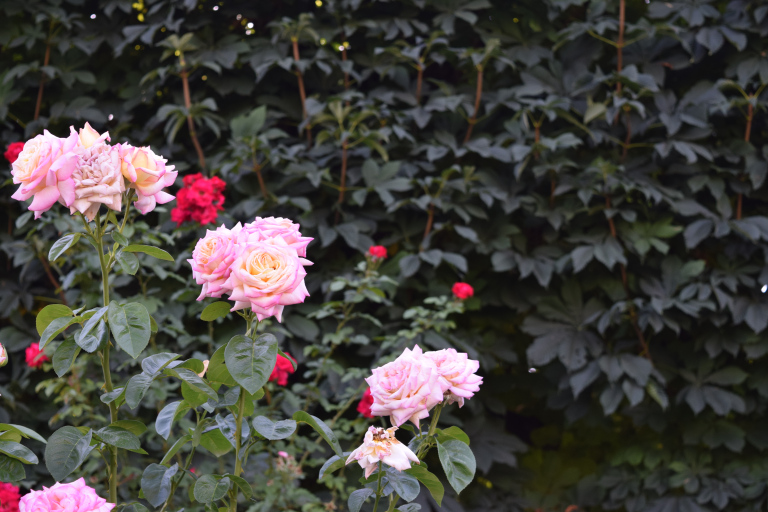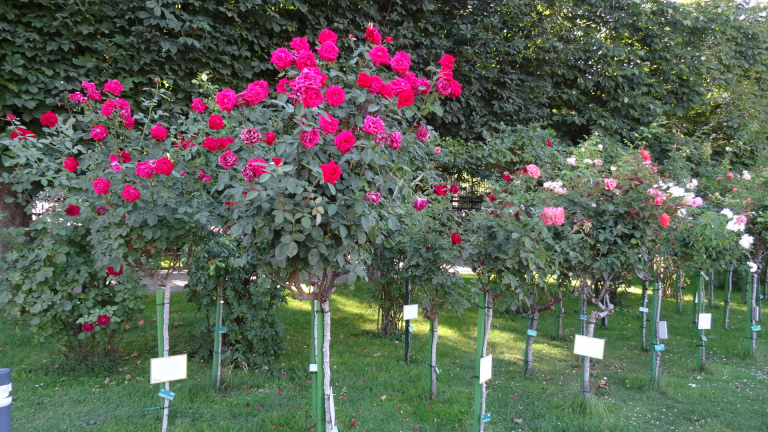 Volksgarten is a public park but it serves you more than just a park. The moment I stepped into this wonderful garden, it felt so good that is was so peaceful and tranquil, that you could stay on with the sunny day! The weather indeed plays an important role to brighten the day and would also determine a good stroll in the park.
Nearest Metro station: Volkstheater
Heroes' Square (Heldenplatz)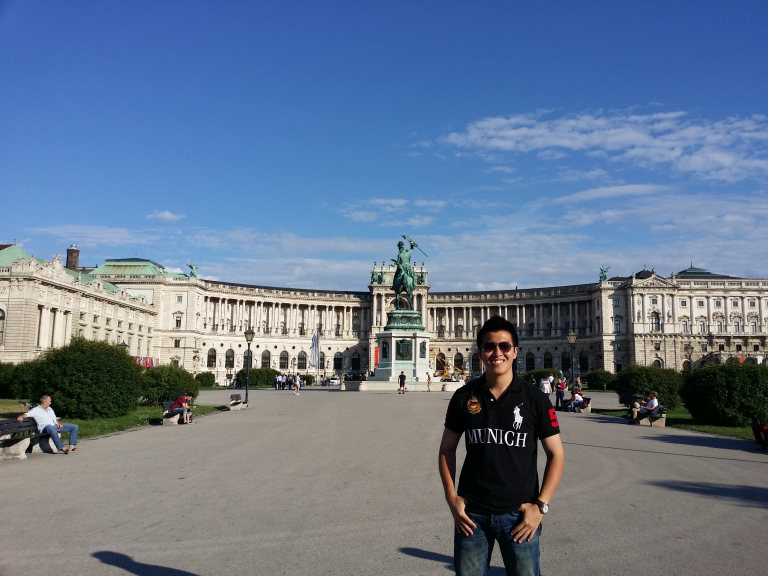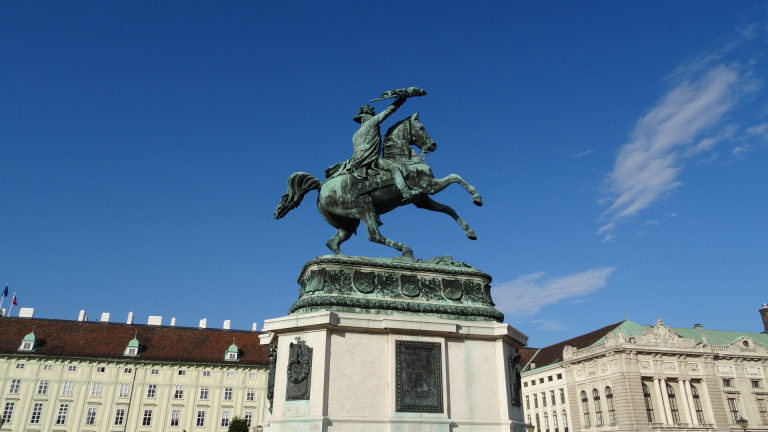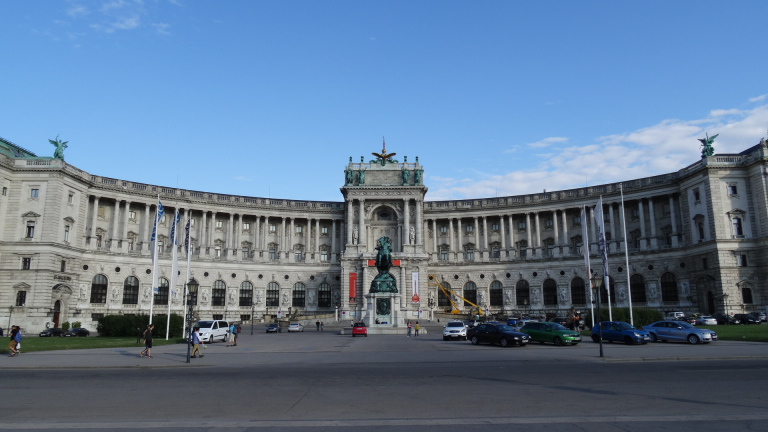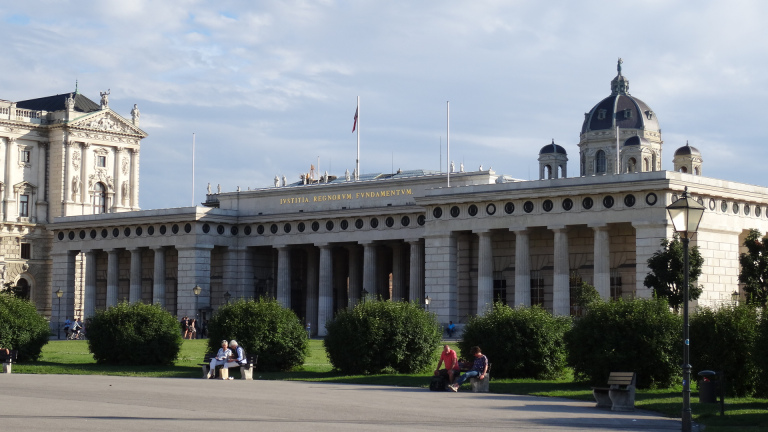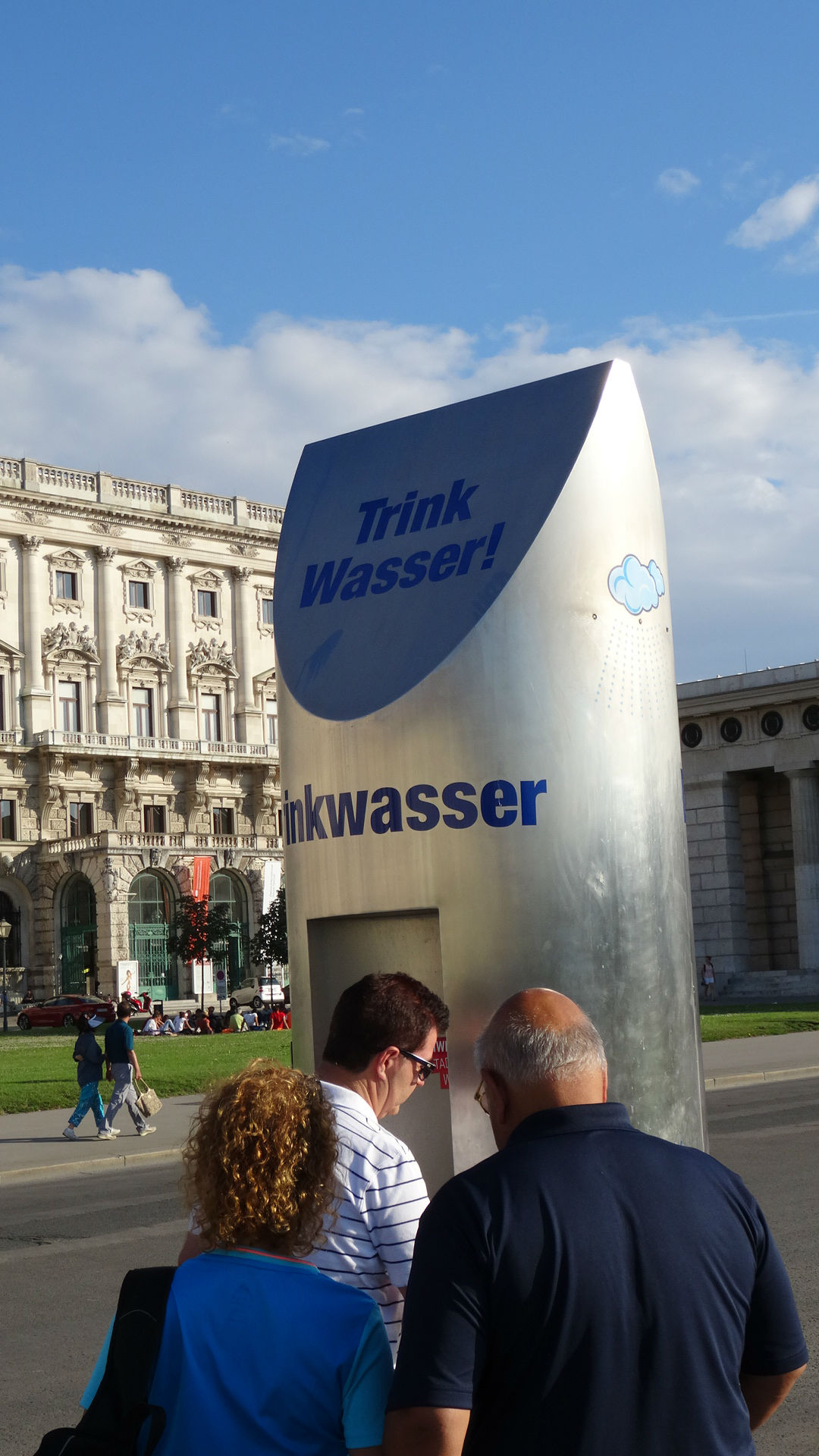 What more interesting than these buildings was the free water dispenser! Just kidding, but undeniably satisfying on a hot sunny day. It was unexpected to see a water dispenser out in the blue, when you needed to replenish your thirst.
Back to the buildings, it was said that this is where the President of Austria resides, but still, I can't keep my eyes off the water dispenser.
Nearest Metro station: Volkstheater
National History Museum (Naturhistorisches Museum)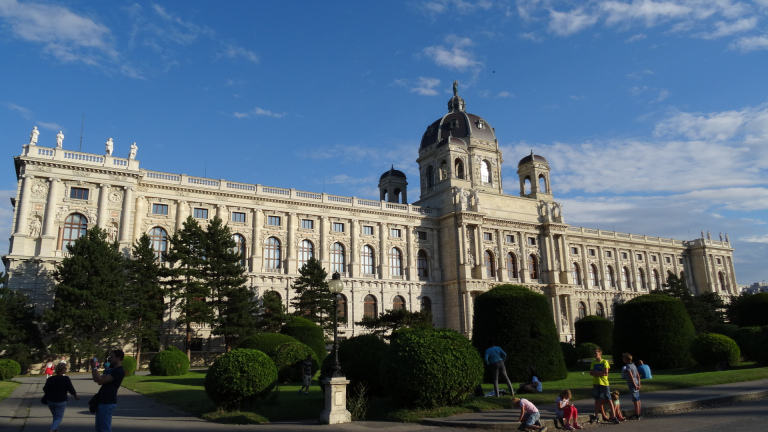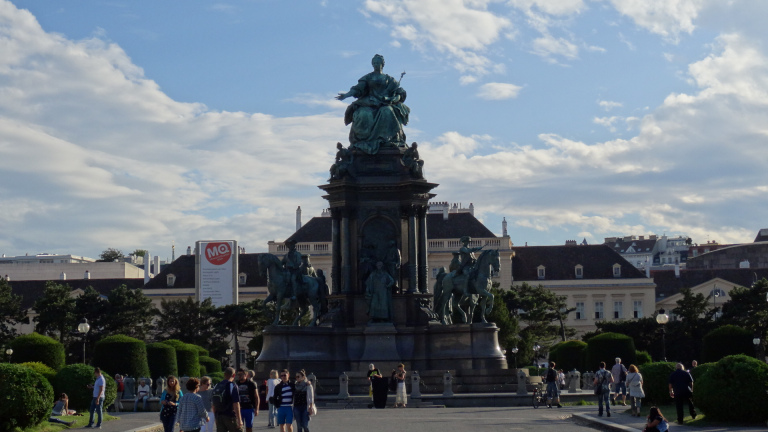 Not too far from the Heroes' Square, is the National History Museum, having two buildings just opposite to each other. It is a good place to visit if you fancy museums!
Nearest Metro station: Volkstheater
mumok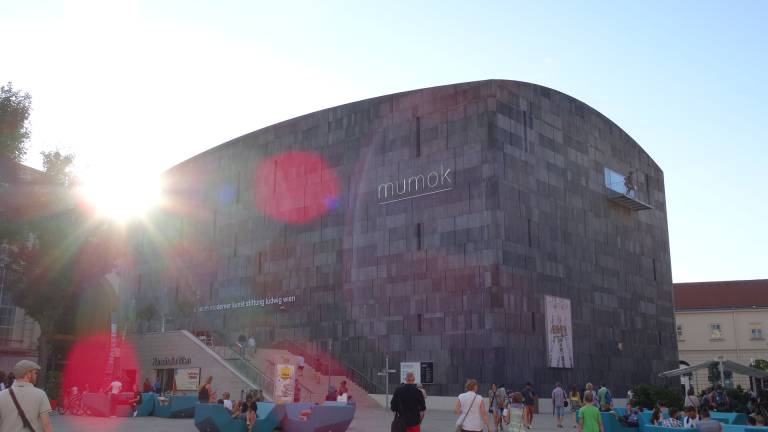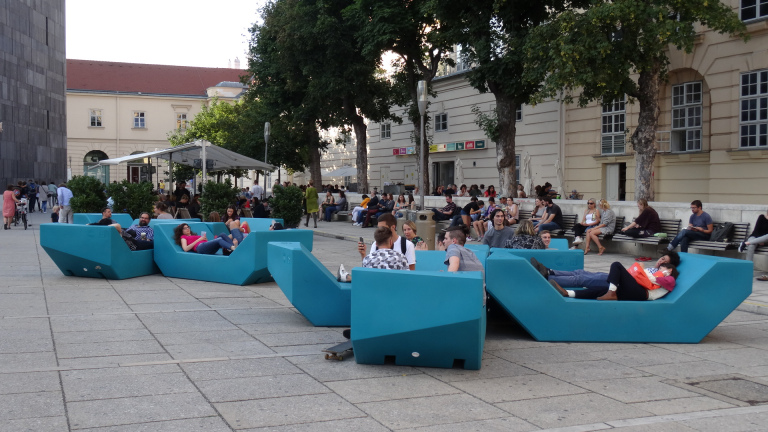 Well, I am more particularly interested on what's on the outside of mumok, rather than what inside. mumok however, is another museum of modern art. On the outside, you will find some awesome chairs where you can lay on and chill.
Nearest Metro station: Volkstheater
To take a stroll on
Mariahilfer Straße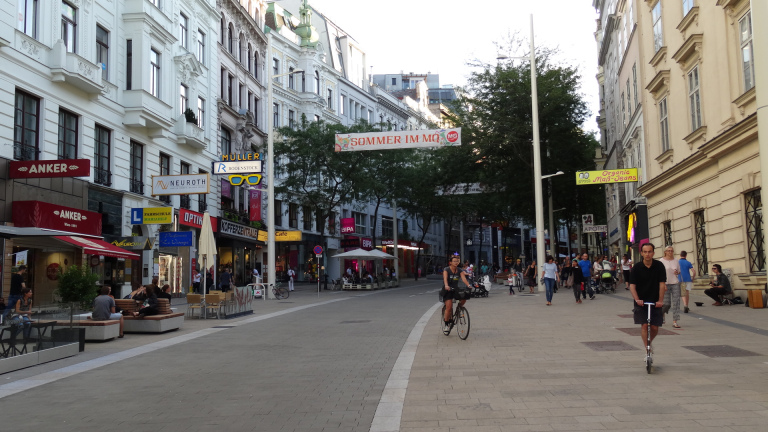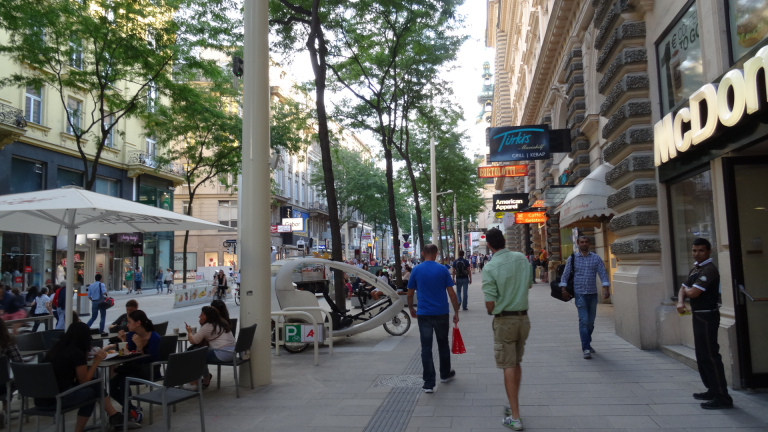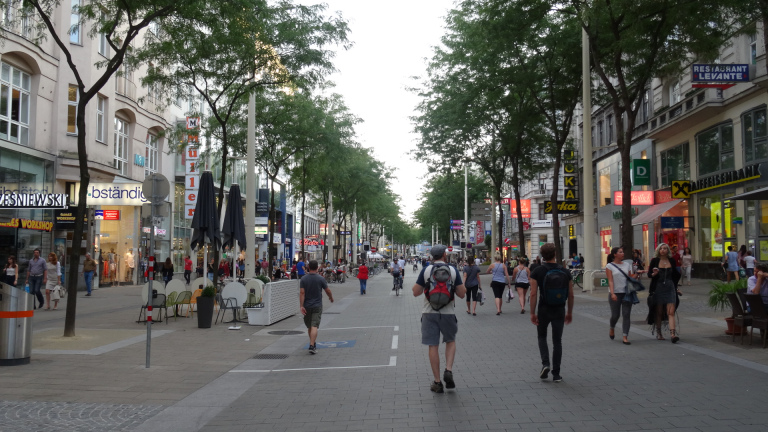 Take your time and take a stroll in one of the best place to find some food, and shop! I was told that this was one of the major streets you can find in Vienna, and definitely worth a visit.
Nearest Metro station: Museumsquartier
Vienna State Opera (Opera House)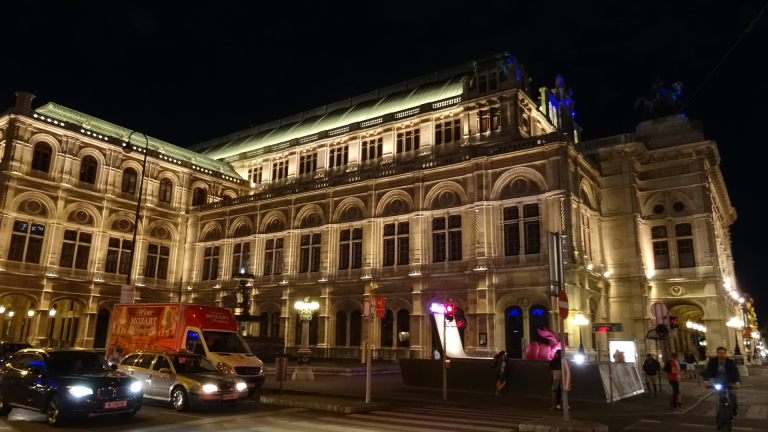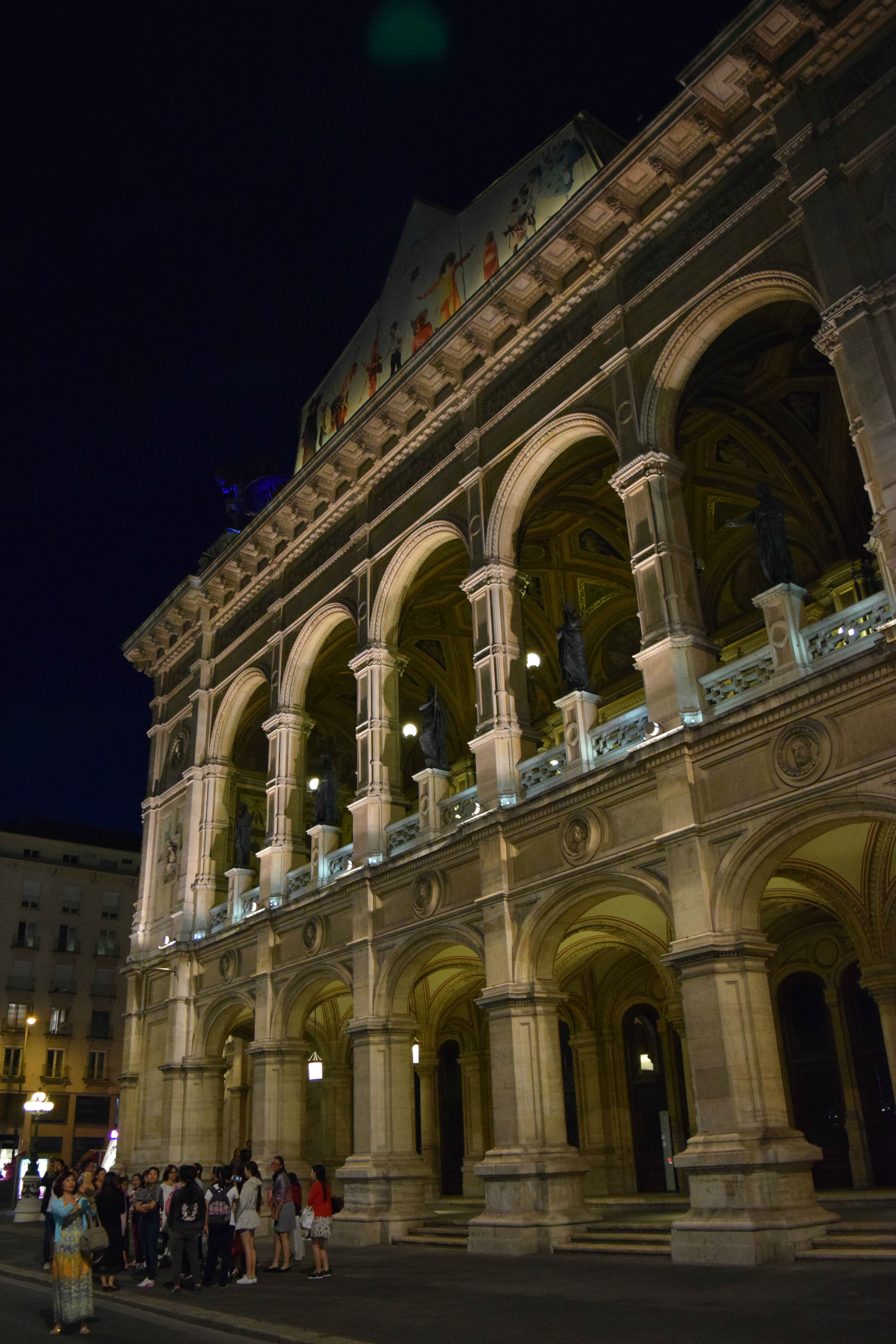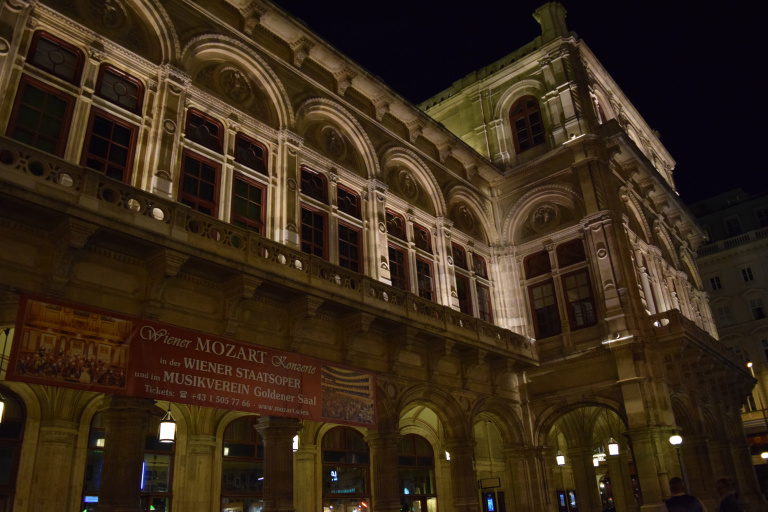 What tops the purpose of visiting Vienna was the Opera House! This is what Austria is famous for and to enjoy the first-class productions. I would highly recommend buying a ticket to a performance if you ever had a chance to do this in Vienna. Ticket may be pricey and burns your wallet too.
Nearest Metro station: Karlsplatz
Taking a stroll on Graben Street / St. Peter's Church / St. Stephen's Catheral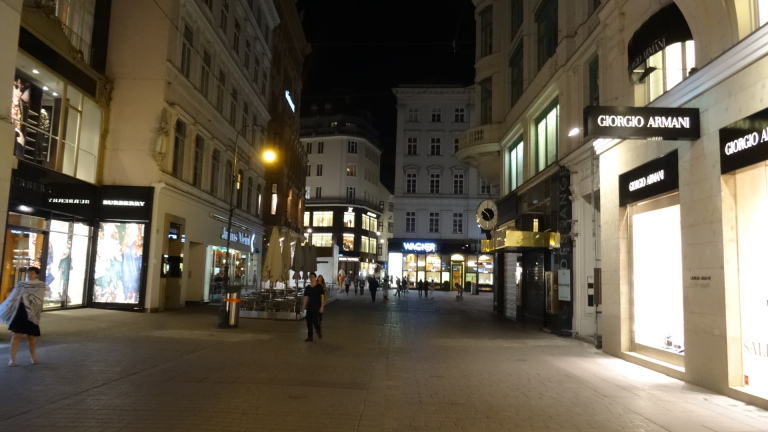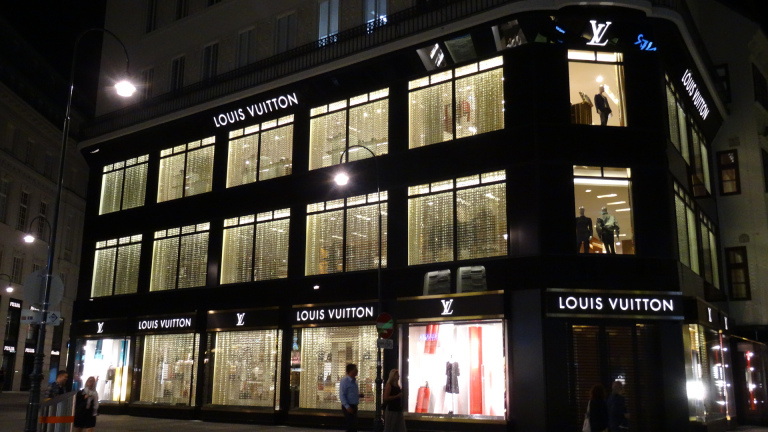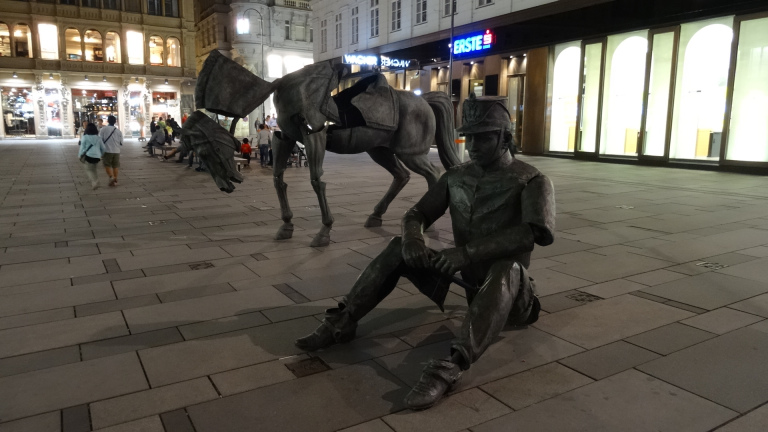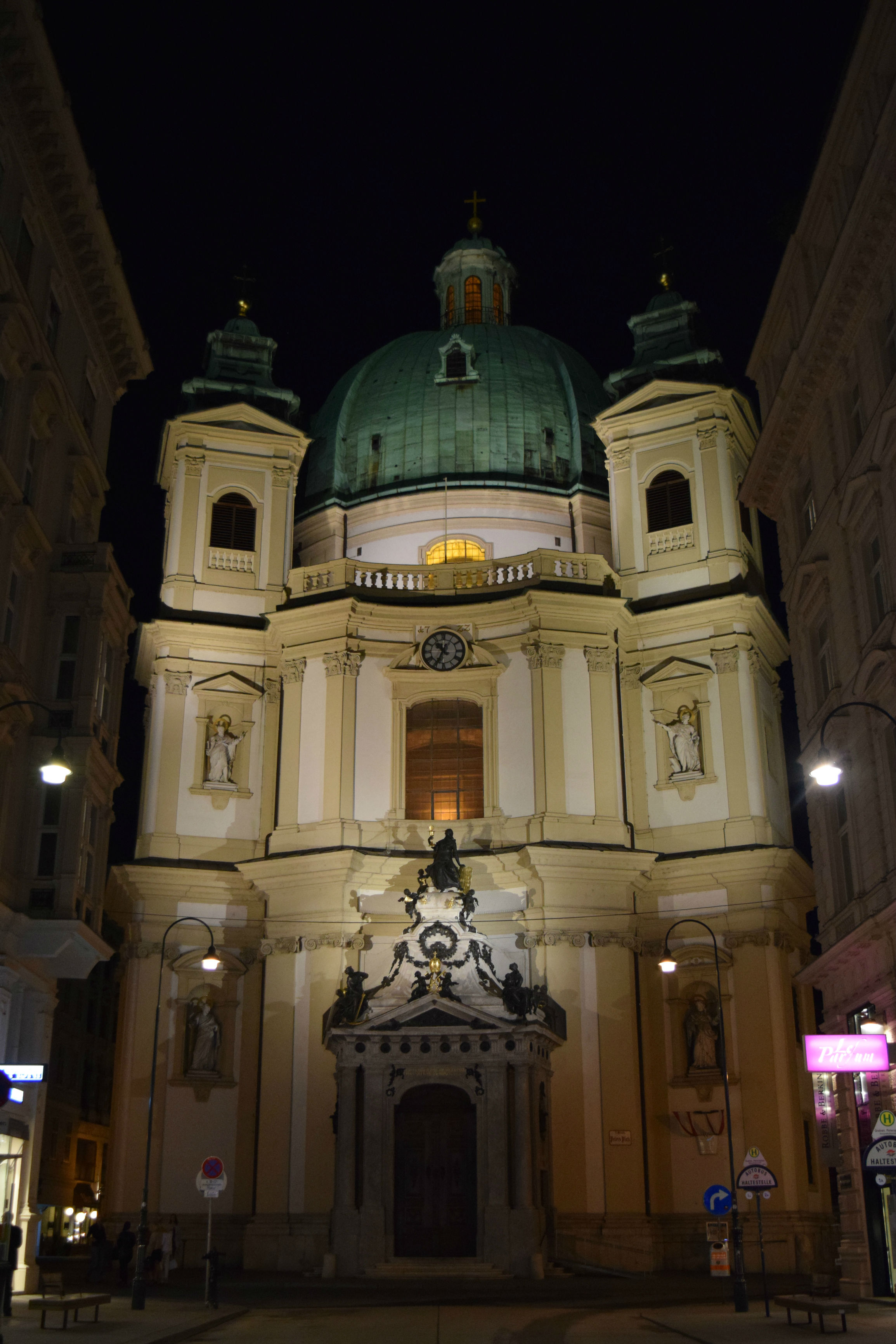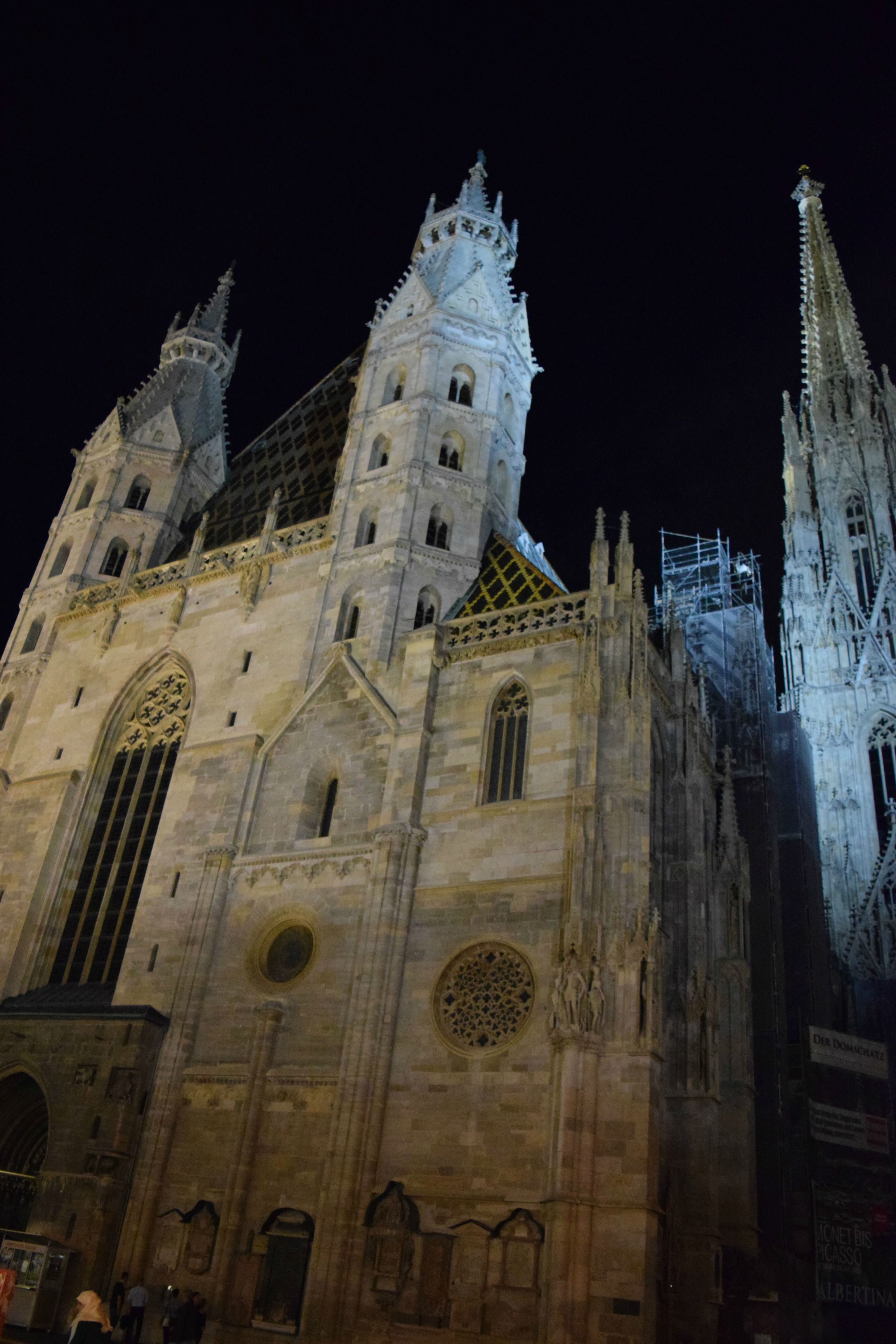 The Innere Stadt is the first municipal district of Vienna, also known as the Old Town which includes Graben Street, and popular buildings such as the St. Peter's Church, and St. Stephen's Cathedral.
On another note, if you fancy shopping for luxurious brands, here is the place.
Nearest Metro station: Stephansplatz
Stadtpark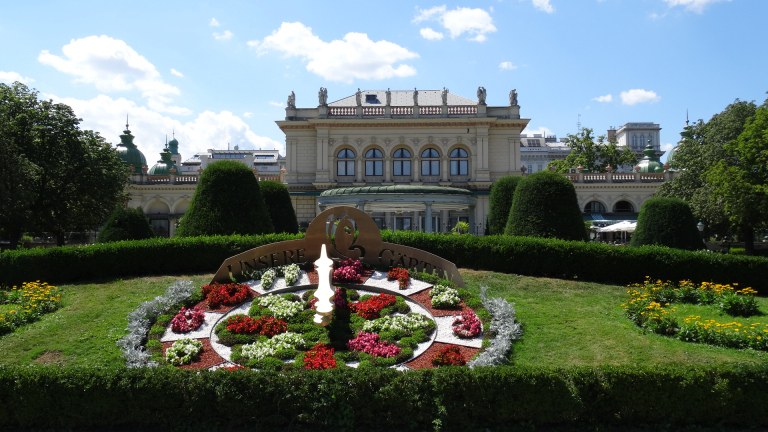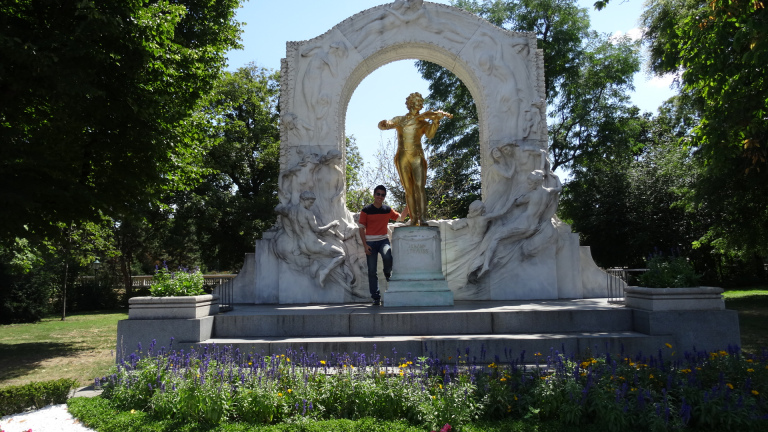 Stadtpark is another city park in Vienna, a good site for taking a stroll and enjoying the beautiful flowers. If you ever noticed, there are many famous statues scattered throughout the park, consisting of Viennese artists, writers, and composers. The one I had a picture with was Johann Strauss, a composer of light music, particularly dance music and operettas. Get in the queue to take picture with em'!
Nearest Metro station: Stadtpark  or Wien Mitte
Belvedere Museum (Österreichische Galerie Belvedere)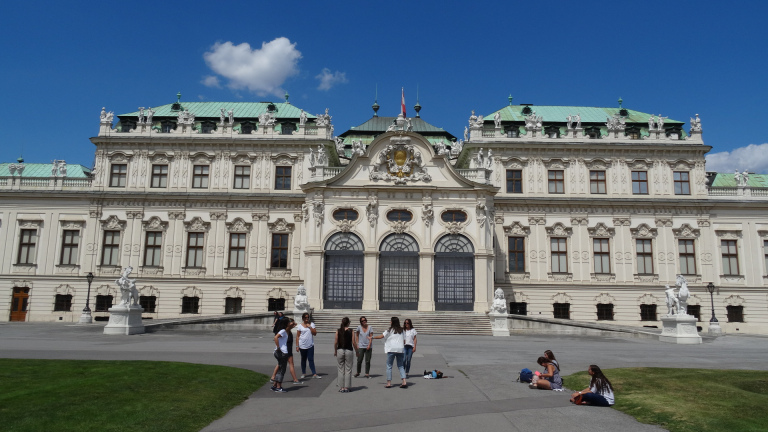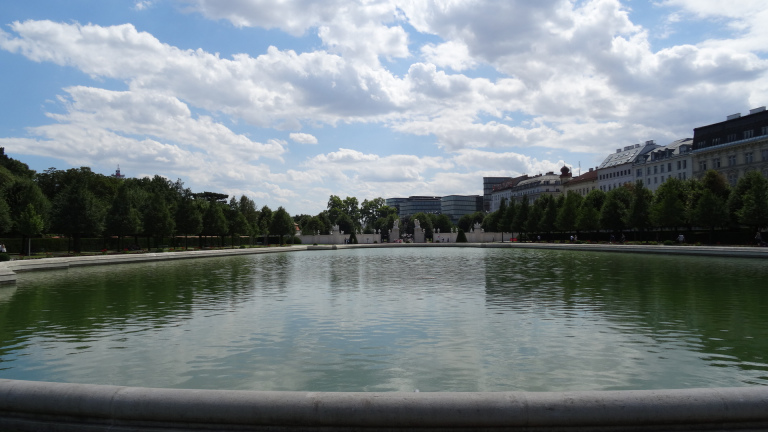 The Belvedere Museum is a historic building complex in Vienna, with a huge lake on its front. It seems like Vienna have got really many parks, big palaces and museums. Again, if you fancy museums, you've come to the right place!
Upon alighting at the nearest metro, you may need to take the trams or otherwise, take a good walk to the Belvedere Museum.
Nearest Metro station: Taubstummengasse or Hauptbahnhof, Wien
Schönbrunn Palace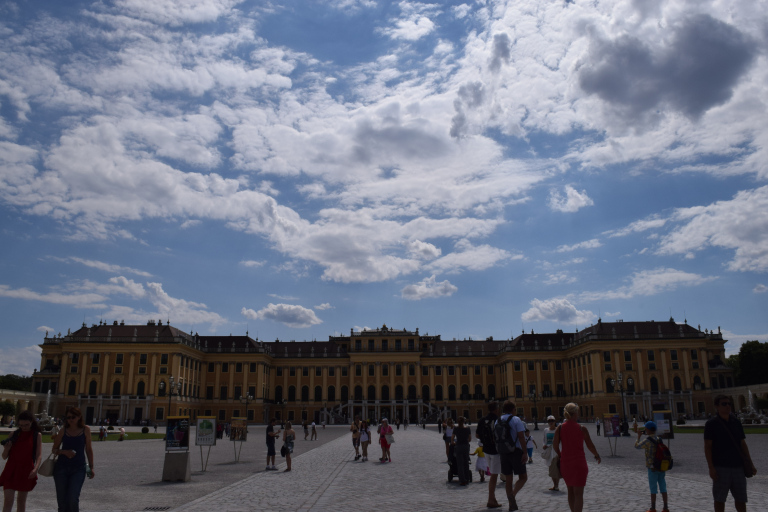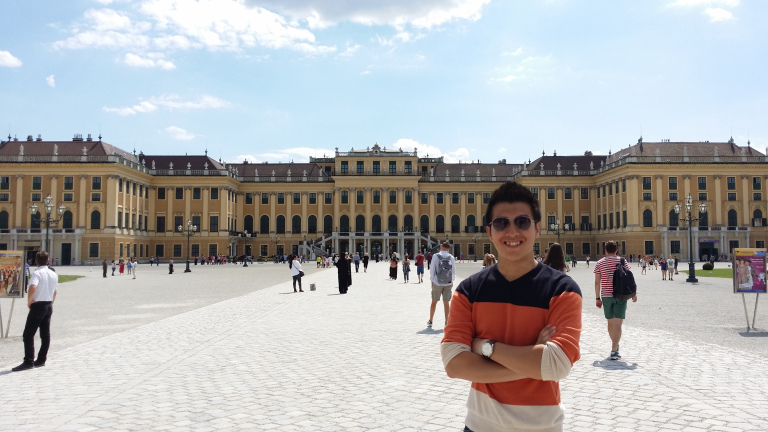 And more palaces to visit! This time round, is the Schönbrunn Palace being a former imperial summer residence in Vienna, famous for its architectural, cultural, and historical monuments. Worry not, you have more spaces than you need, to take a good picture like the one above. They have got souvenir shops too!
Nearest Metro station: Schönbrunn
---
OTHER OPTIONAL PLACES WORTH VISITING
Hofburg Imperial Palace
More and more palaces and this time, it will be the former imperial palace in the center of Vienna. It is pretty huge, and located not too far from Volksgarten.
Jesuit Church (Jesuitenkirche)
What attracts me in this church, was the exceptional interior as it was impressive! Though, the church can be a little hidden.
Prater / Wiener Riesenrad
These two venues are amusement parks, located just next to each other. It is awesome to spend your evening at, and I had a great time eating the whole roasted chicken for dinner!
Donauinsel Metro Station
If you ever noticed on the map for Vienna's metro station, you will realized that Donauinsel metro station was a standalone. You can choose to alight at this station, and enjoy your panoramic view of the outside, overlooking the two sides of the city.
---
FOOD AND DRINKS YOU'D LIKE TO TRY
Wiener Christkindlmarkt am Rathausplatz (Christmas Market)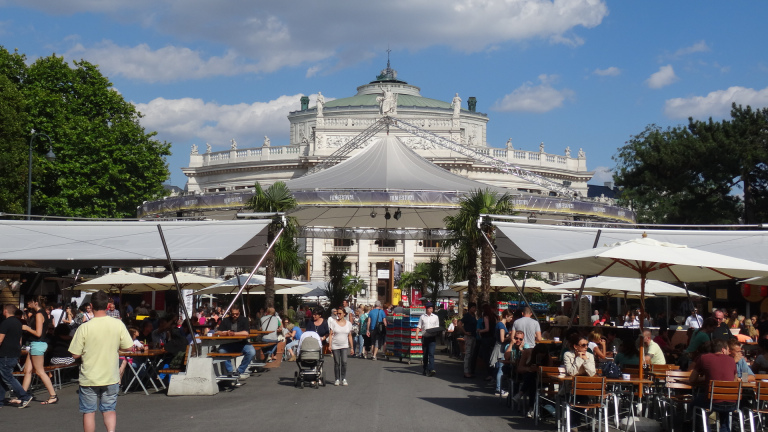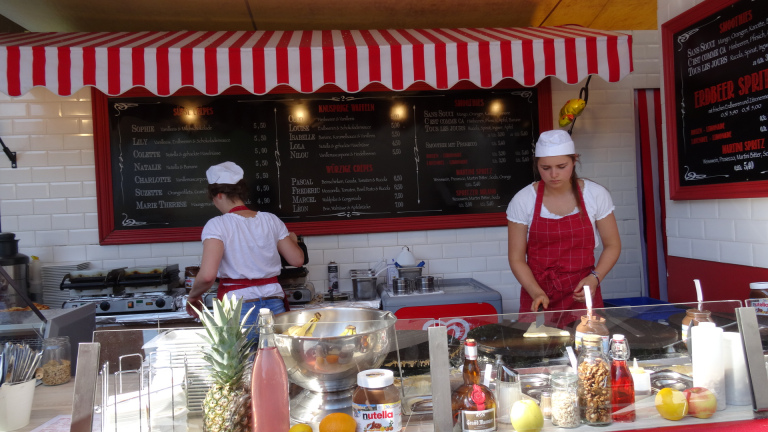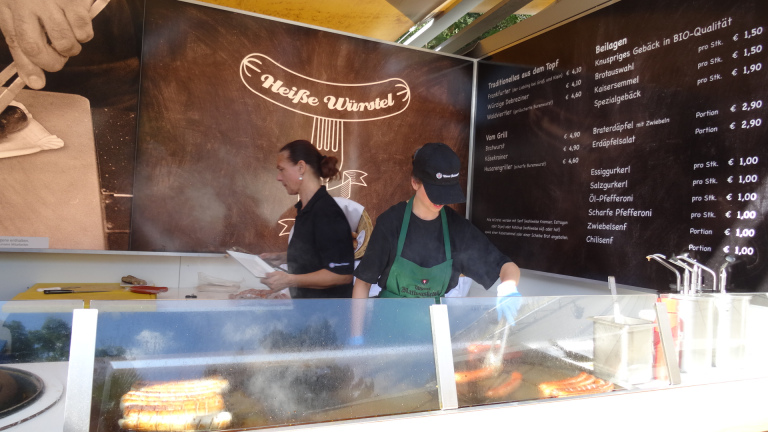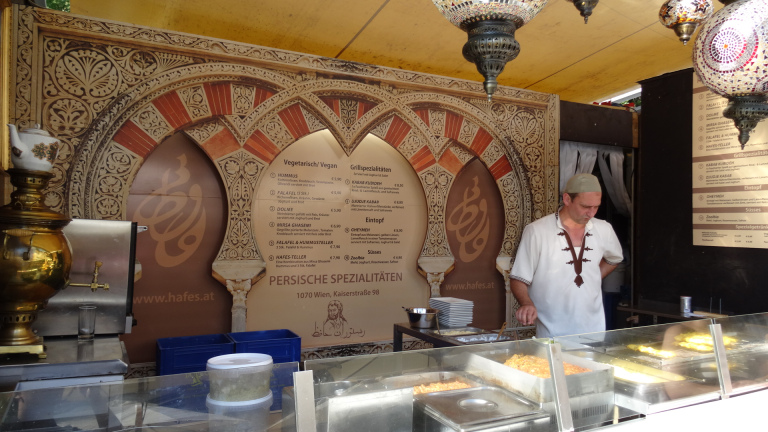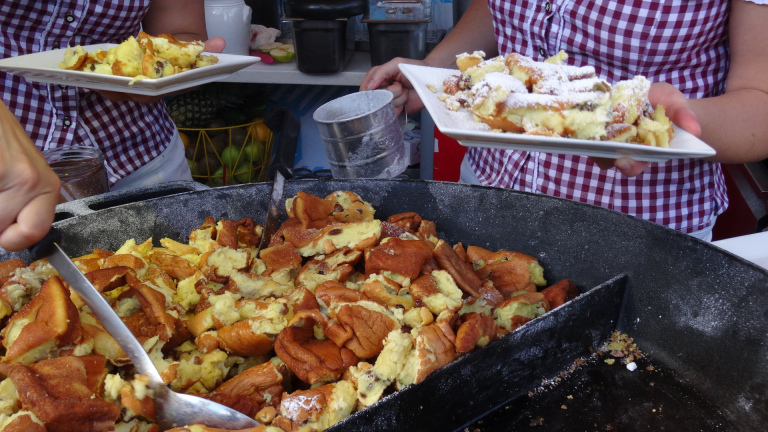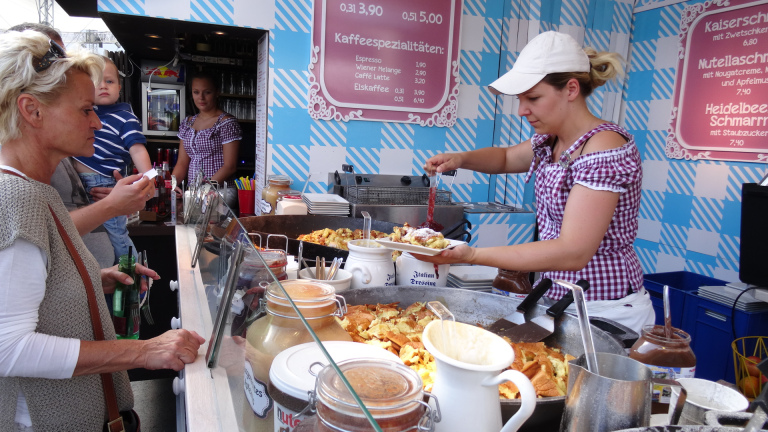 One of the Austrian pancakes that you should try is Kaiserschmarrn mit Zwetschkenröster, that is translated to shredded pancakes with icing sugar and stewed plums. This however, costs EUR6.80 and I find that the food here are relatively more expensive than any other places in the Eastern Europe.
Within the Wiener Christkindlmarkt am Rathausplatz (Christmas Market), there are other options and cuisine you could choose from!
Paolo Bortolotti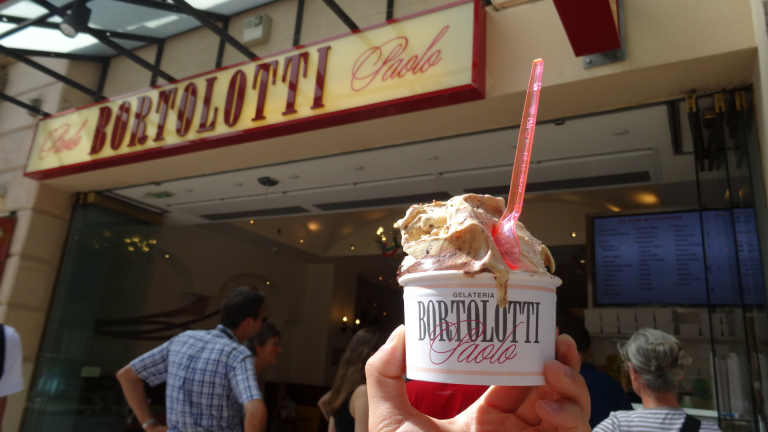 This ice cream reminds me of gelato, the Italian ice cream I had in Italy. The branch is located over at Mariahilfer Straße and they tasted really good and worth the try!
Visit the Supermarket!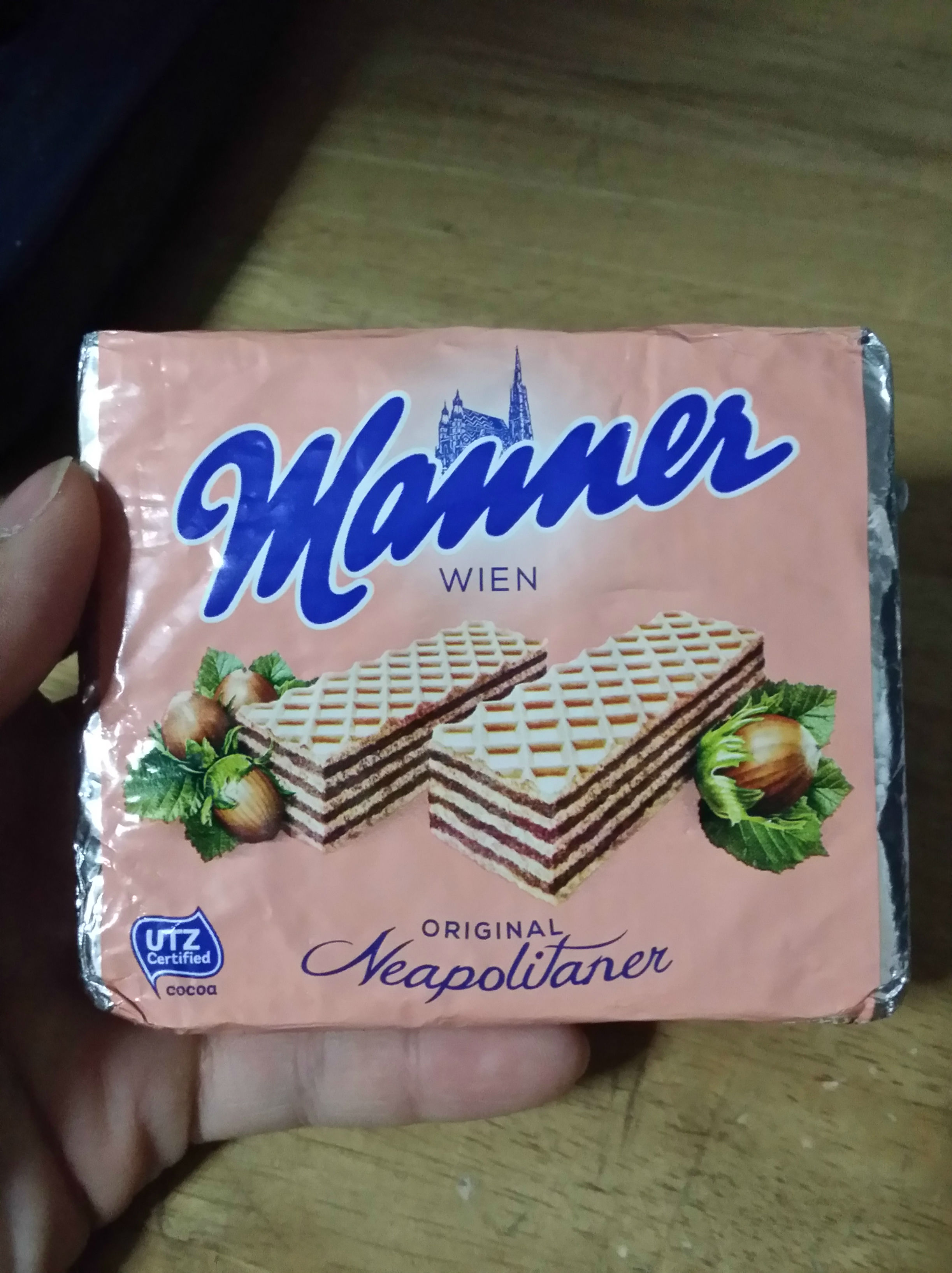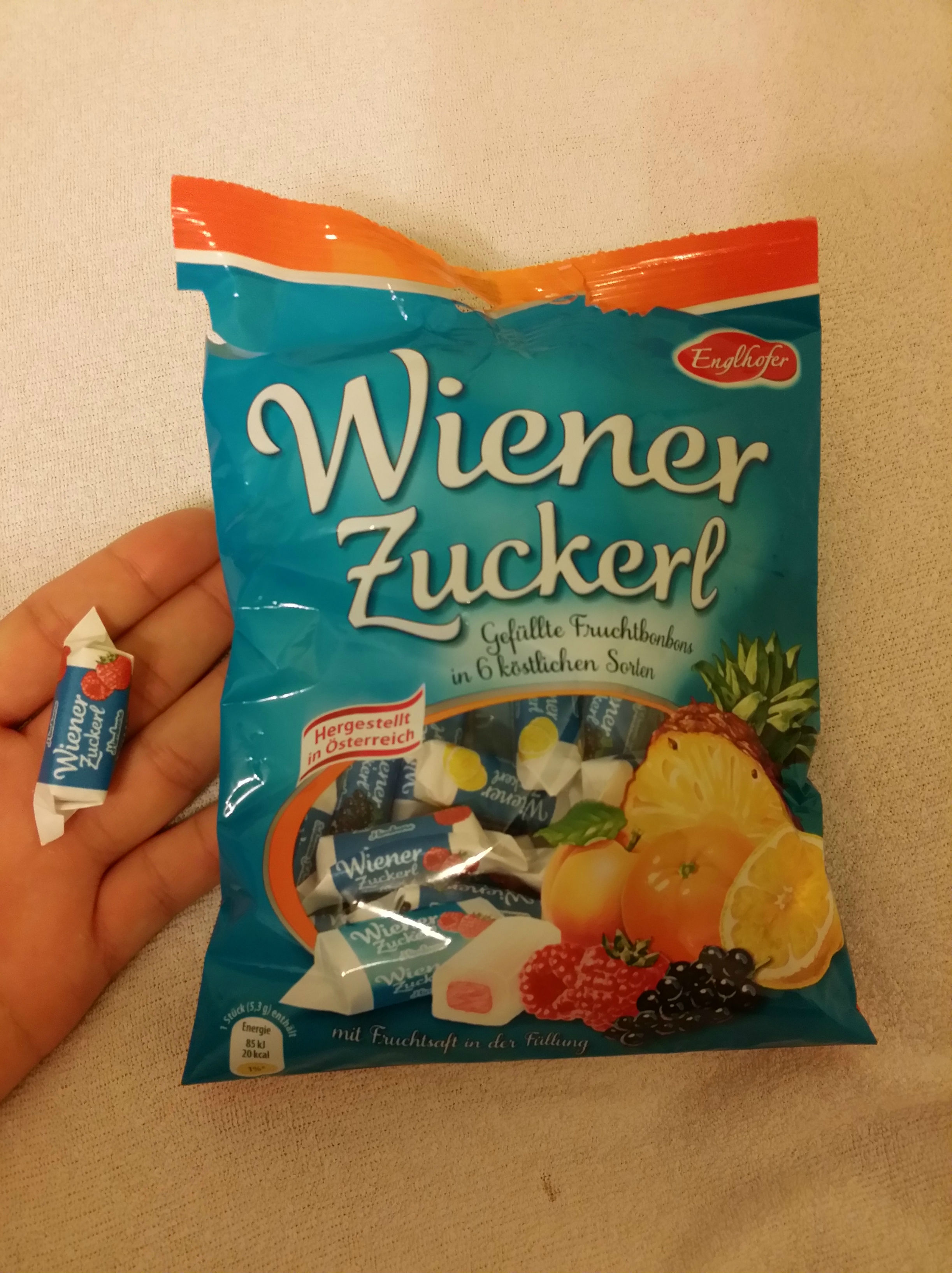 There are various supermarkets like SPAR or BILLA that serves a really good purpose to buy your groceries, snacks, and above all, cooked food like the whole roasted chicken I bought and had it at the amusement park close-by. You may also want to consider buying and trying out the Austrian waffles, Manners or the candy, Wiener Zuckerl.
---
RECOMMENDED MEANS OF TRANSPORTATION
Metro Station
You may keep a lookout for the symbol "U" when it comes to searching a metro station in Vienna. They are strategically located and the most convenient method to travel around in the city.
By Tram
You are unlikely to take the trams, unless you would like to experience one. I believe that you will have the chance if you are visiting the Belvedere Museum.
Metro & Tram stations – Vienna's Network Maps
By Foot / Bicycle
I would recommend you to walk along the streets in Vienna upon reaching your metro stations. You may plan your point of interest by alighting at the designated metro station, and walk your way through. Otherwise, you may hire a bike as this city have got good accessibility when comes to cycling!
---
TYPICAL COSTS AND MONEY SAVING TIPS
Hostel Prices
Shared dorm rooms: Starts at EUR40 per pax/night, but EUR50-60 is average.
I am not too sure about hosteling in Vienna and based on estimated prices, you could save money this way. However, the are limited hostels available in Vienna.
Hotel Prices
Hotel rooms: Starts about EUR45 per night but a room at a 3-star hotel could possibly be about EUR70-80 at average per night for 2 persons.
Food & Drinks
Typical restaurant: An average meal could cost about EUR10-25; and
Good restaurant: Could start as high as EUR30-40 for an average meal.
Transportation
By purchasing the various types of tickets available, you may use them for all means of public transport, such as train, metro, tramway, and buses including night buses.
To name a few, the type of tickets available are as follows:-
Single tickets: EUR2.20-2.30 (depending if you are taking metro, buses, or trams); and
24/48/82-hour tickets are charged as EUR7.60, EUR13.30, and EUR16.50 respectively.
You may visit Tickets – Vienna's Metro/Trams/Buses/Trains for more information.
Admission Fares
I don't remember paying any admission fares, probably because I do not fancy much to enter the museums. This could be an average from EUR0-50 per person, depending on your interest. However, you may ended up paying so much more if you are buying tickets to watch performances in the State Opera House!
---
Copyright © | Aspen See
Disclaimer: All the information and prices (as at July 2015) provided on this website are based solely on experience and you agree that you use such information entirely at your own discretion and will.