Bratislava is the capital city of Slovakia, located closely between the boarders of Hungary and Austria. This city is easily accessible by bus or trains within the Eastern Europe, while Danube River sets a separation between these countries.
I find Bratislava to have less visitor, in comparison to other cities in Eastern Europe. Based on my experience in Bratislava, I might think that visiting just once would be good. People are friendly, but may not be very convenient in terms of public transport, and can be really confusing for travelers/tourists. However, I find that the Old Town (Main Square) in Bratislava do have loads to see including restaurants and pubs!
---
PLACES TO VISIT AND THINGS TO DO IN BRATISLAVA
Grassalkovich Palace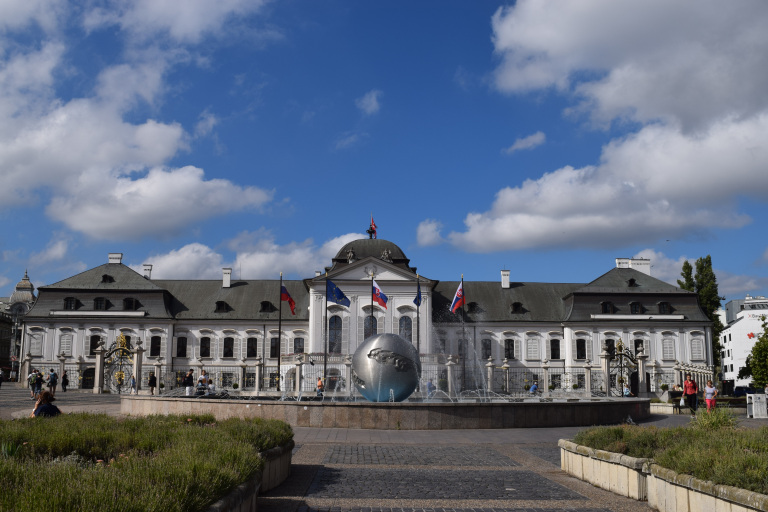 This palace is where the president of Slovakia resides and it is located within the central where you will find many other hotels/hostels too.
Bratislava Castle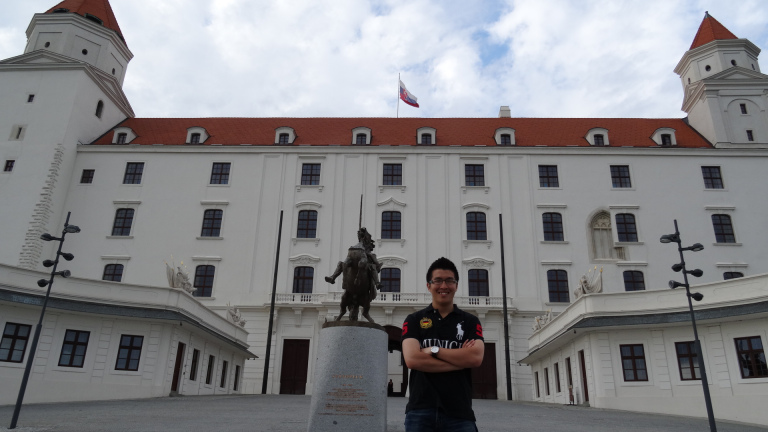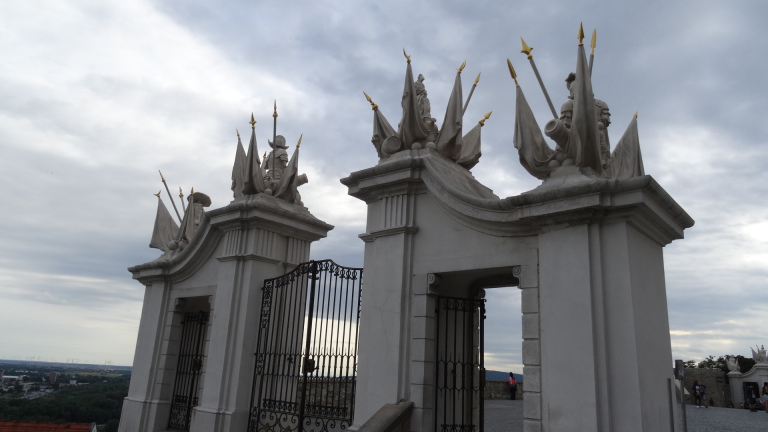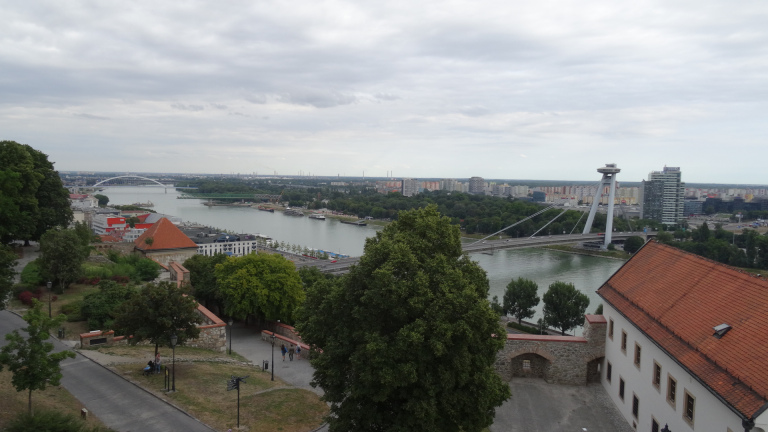 One of the most iconic building in Bratislava was the Bratislava Castle. You will not miss a building like this as the castle has four corner towers stands on an isolated rocky hill. Even from a distance, you will notice a building like this and the castle is well lid at night!
There are nothing much within the Castle (it looks like an empty compound) but worth a visit! From the rocky hill, it gives you a panoramic view of the city, and gives you a thinking that Austria ain't too far away.
Primate's Palace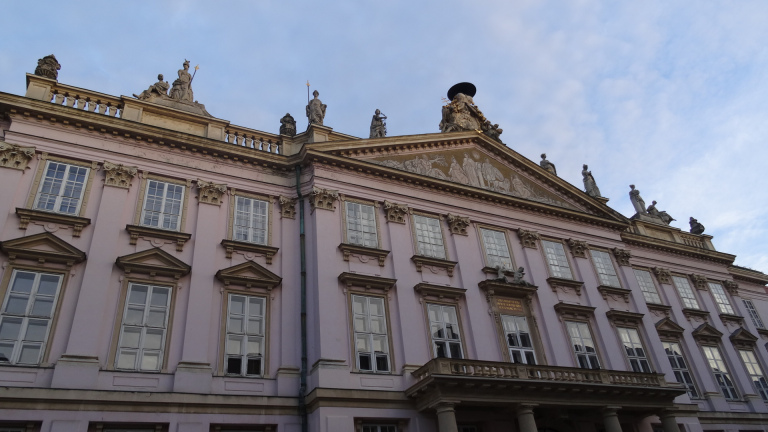 I have never seen a palace this pinkish before and you will find this within the Old Town.
Roland Fountain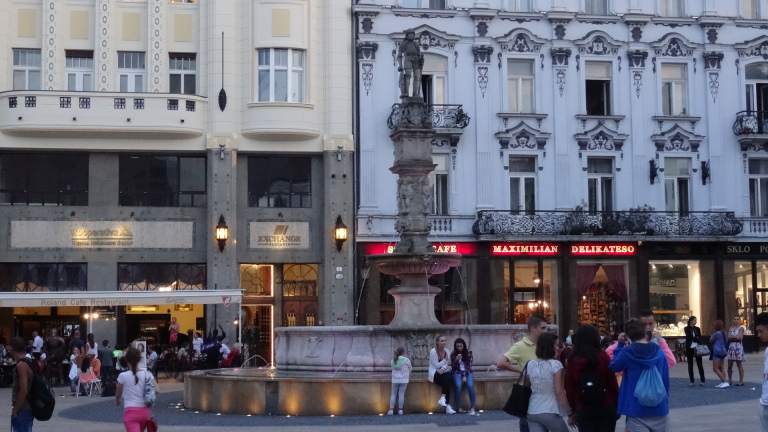 You will find the Roland Fountain within the Old Town that is known to be the most famous fountain in Bratislava, and they do have performances in the Main Square. I was surprised that the Chinese Society do play a part by performing in Bratislava.
Slavín (War Memorial)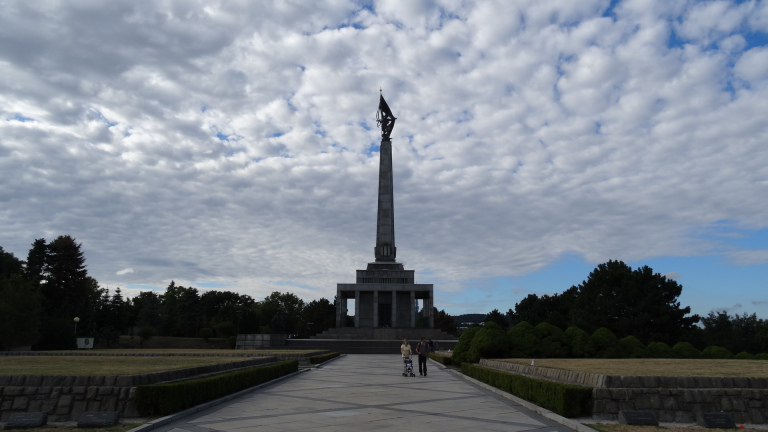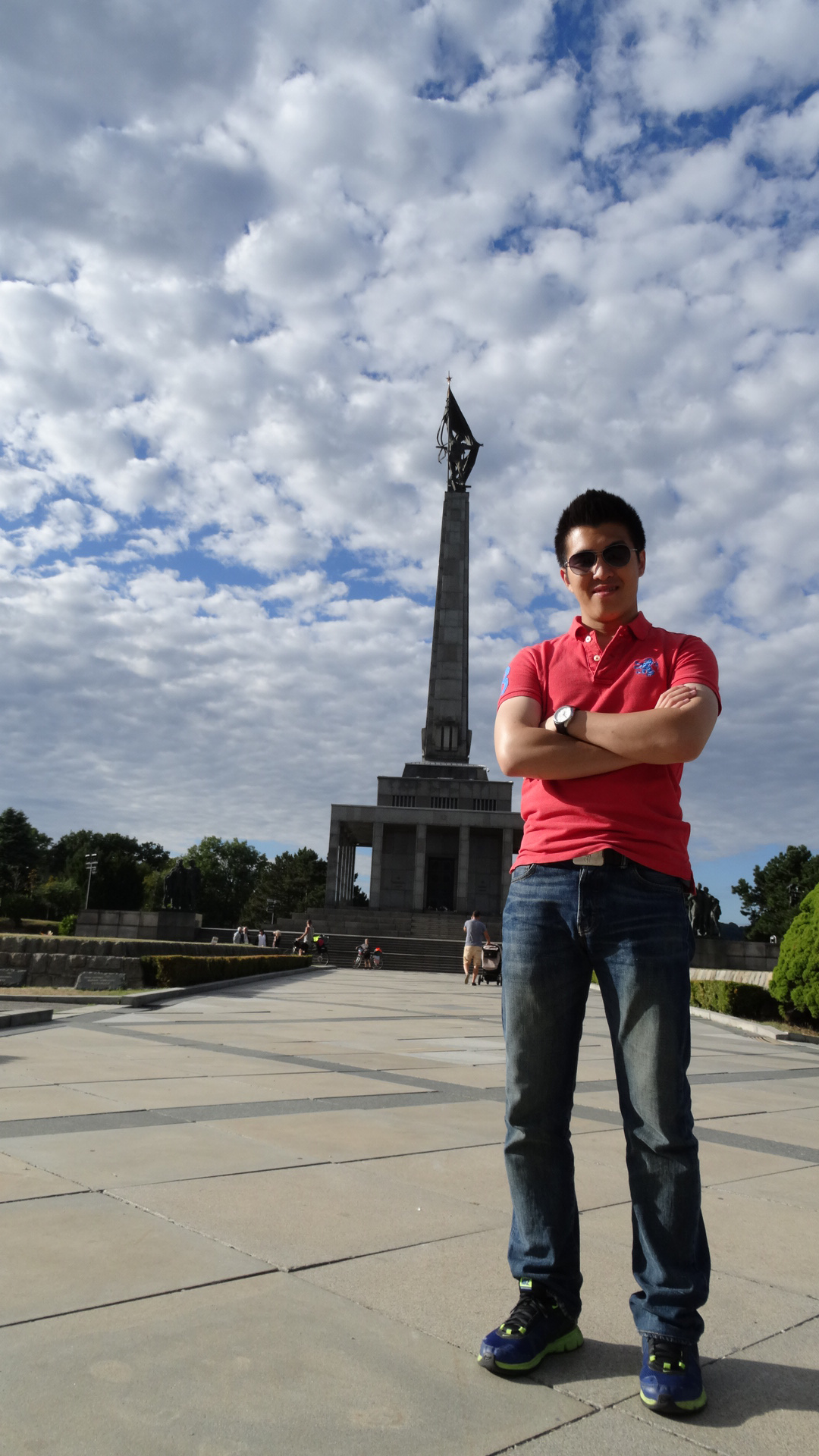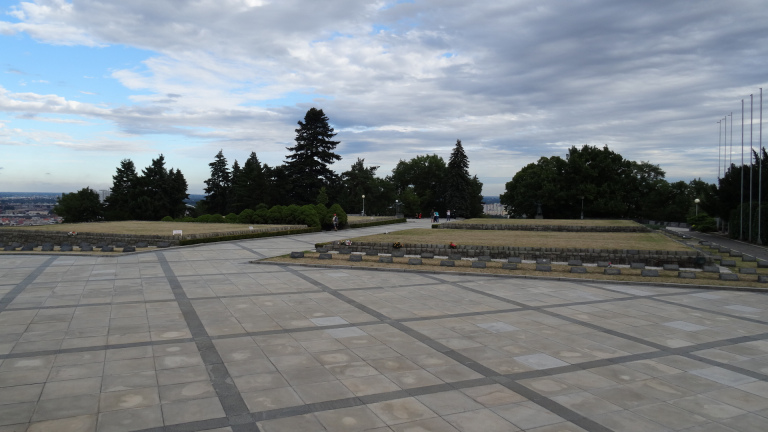 You will certainly need to put some effort to get your way to Slavin War Memorial as it is located on a hill, about 20-30 minutes walk away from the centre of Bratislava. It was a good exercise, and the environment was vibrant when I walk through the peaceful neighborhoods.
Take a stroll within the Old Town (Main Square)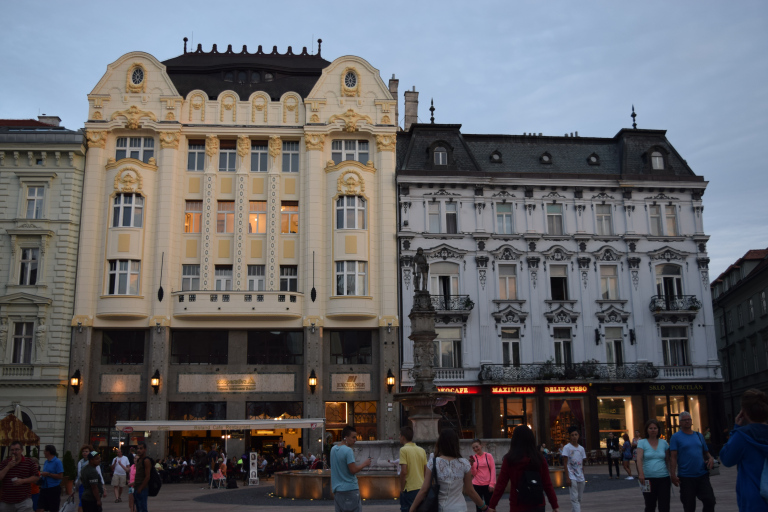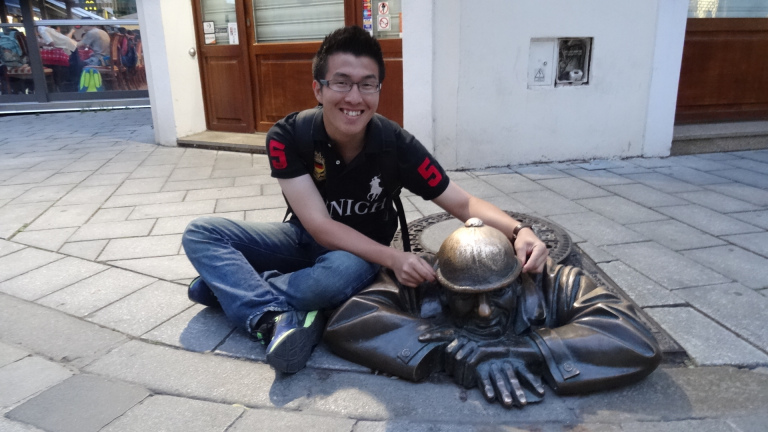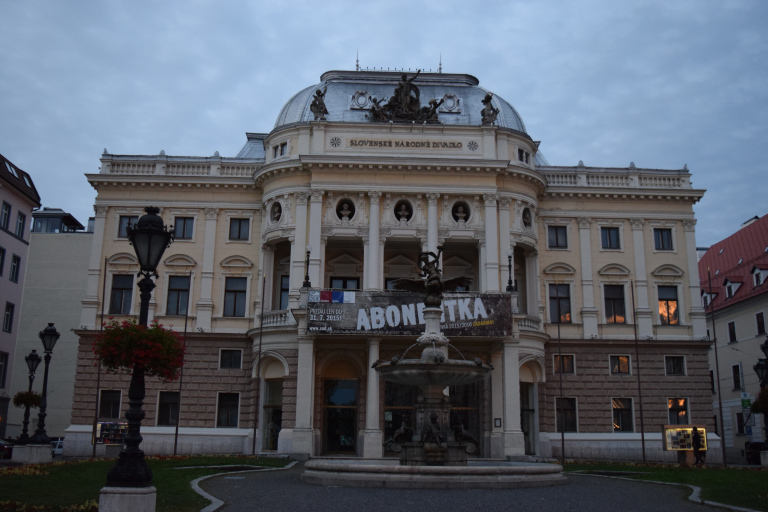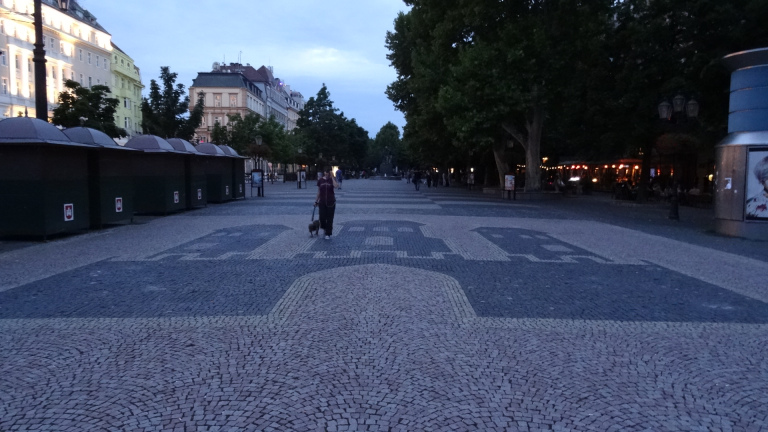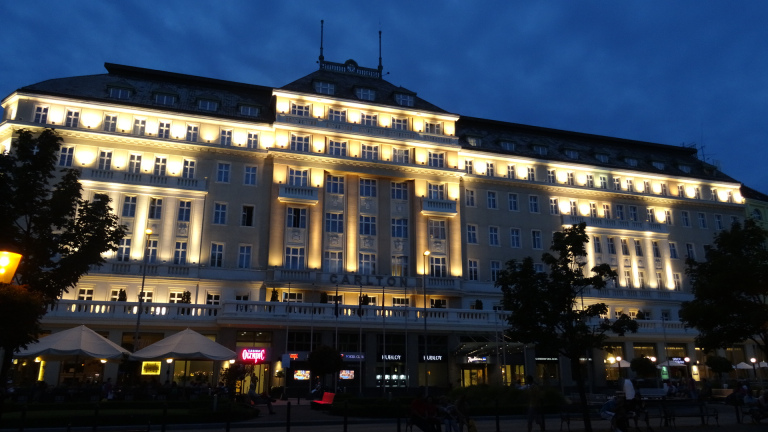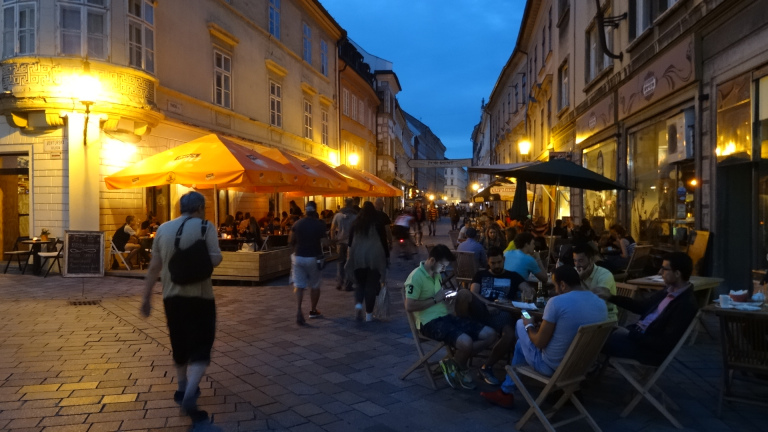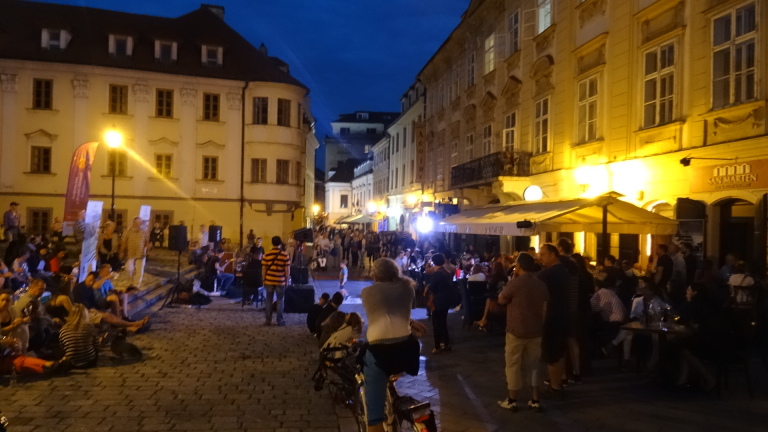 One of the most happening events and things to do in Bratislava is to take a stroll and enjoy the food in the Old Town (Main Square). There are plenty to do in it, and more like an entertainment centre where you will find souvenir stores and eateries. Don't be surprised if you see many churches too.
---
OTHER OPTIONAL PLACES WORTH VISITING
Trinitarian Church of Bratislava & Old Town Hall
Located just next or within the Old Town, you will find churches including the Trinitarian Church and the Old Town Hall. Nothing to shout about, but that was the least you can visiting, among other eateries or churches available in the Old Town.
---
FOOD AND DRINKS YOU'D LIKE TO TRY
Bratislavský Meštiansky Pivovar
This restaurant, Bratislavský Meštiansky Pivovar was rated one of the top restaurants in Bratislava and they deserved to be on that position. The food and brewed beers here are incredibly awesome and I wished I had more of them, which I did till I was so full.
The prices of the above dishes are as follows:-
Own brewed 0.3L lager or black beer : EUR1.40 per glass;
Garlic Custard Soup in Bosniak (Bread Roll): EUR4.90;
Grilled Liptov smoked sheep cheese with mushrooms and fresh bread: EUR5.90; and
Potato dumplings with smoked meat, sauerkraut, and sour cream: EUR6.70.
Jasmin Chinese Restaurant
I was craving for some rice and the only solution was Chinese food! To be honest, the food was delicious and satisfying, especially when it comes to rice!
I don't remember how much these dishes costs about they are reasonably priced and if I am not mistaken, they do have lunch set, that is value of money!
---
RECOMMENDED MEANS OF TRANSPORTATION
Trolleybus
In Bratislava, I don't think I have seen any other mode of transport, apart from just trolleybuses. In addition, I don't seem to be able to understand the route maps of its trolleybuses and they seems complicating at times.
By Foot
The best way to travel throughout the centre of Bratislava is by foot! The fact is that the city centre is very much compact into one spot, that is the Old Town, apart from other landmarks outside the Old Town. Therefore, you are very likely to walk a lot here in Bratislava.
---
TYPICAL COSTS AND MONEY SAVING TIPS
Hostel Prices
Shared dorm rooms: Starts at EUR20 per pax/night, but EUR30-35 is average.
I am not too sure about hosteling in Bratislava and based on estimated prices, you could save money this way.
Hotel Prices
Hotel rooms: Starts about EUR25 per night but a room at a 3-star hotel could possibly be about EUR50 at average per night for 2 persons.
Food & Drinks
Typical restaurant: An average meal could cost about EUR7; and
Good restaurant: Could start as high as EUR15-20 for an average meal.
Transportation
I am not very familiar on how the trolleybuses works but nevertheless, you ought to get your tickets from the ticket machine/booth (normally next to the bus stops) before you board these trolley buses.
Each ticket costs me EUR0.75 which takes you for just a ride which last for just 15 minutes. You may visit Public Transport Website – Tickets for more information.
Admission Fares
Well, I don't remember paying anything for admission. However, it is good to estimate EUR0 – 15 per person.
---
Copyright © | Aspen See
Disclaimer: All the information and prices (as at July 2015) provided on this website are based solely on experience and you agree that you use such information entirely at your own discretion and will.