Toledo is set on a hill above the plains of Castilla-La Mancha in central Spain and has an extensive cultural and monumental heritage and historical co-existence of Christian, Muslim and Jewish cultures. I had a day trip to Toledo from Madrid and the journey takes about an hour by bus. I find that it's not necessary to put a night in Toledo, because a day trip will be sufficient to explore this wonderful place. I have given myself about 10 hours to discover Toledo!

---
PLACES TO VISIT AND THINGS TO DO IN TOLEDO
Santiago del Arrabal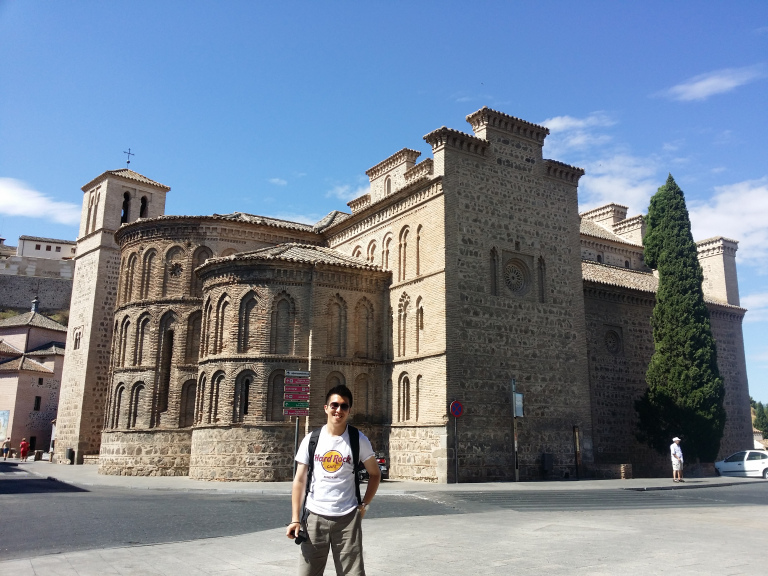 This is a church built in the 13th century, and the interior treasures a beautiful 14th-century Mudejar plasterwork pulpit.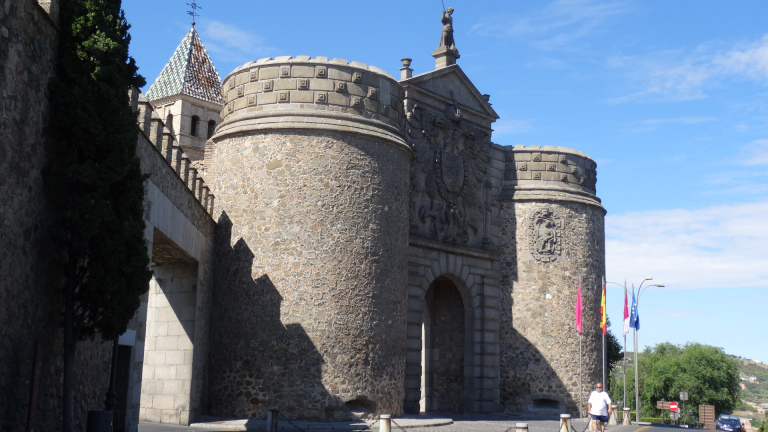 Puerta de Bisagra Nueva (a.k.a. The New Bisagra Gate)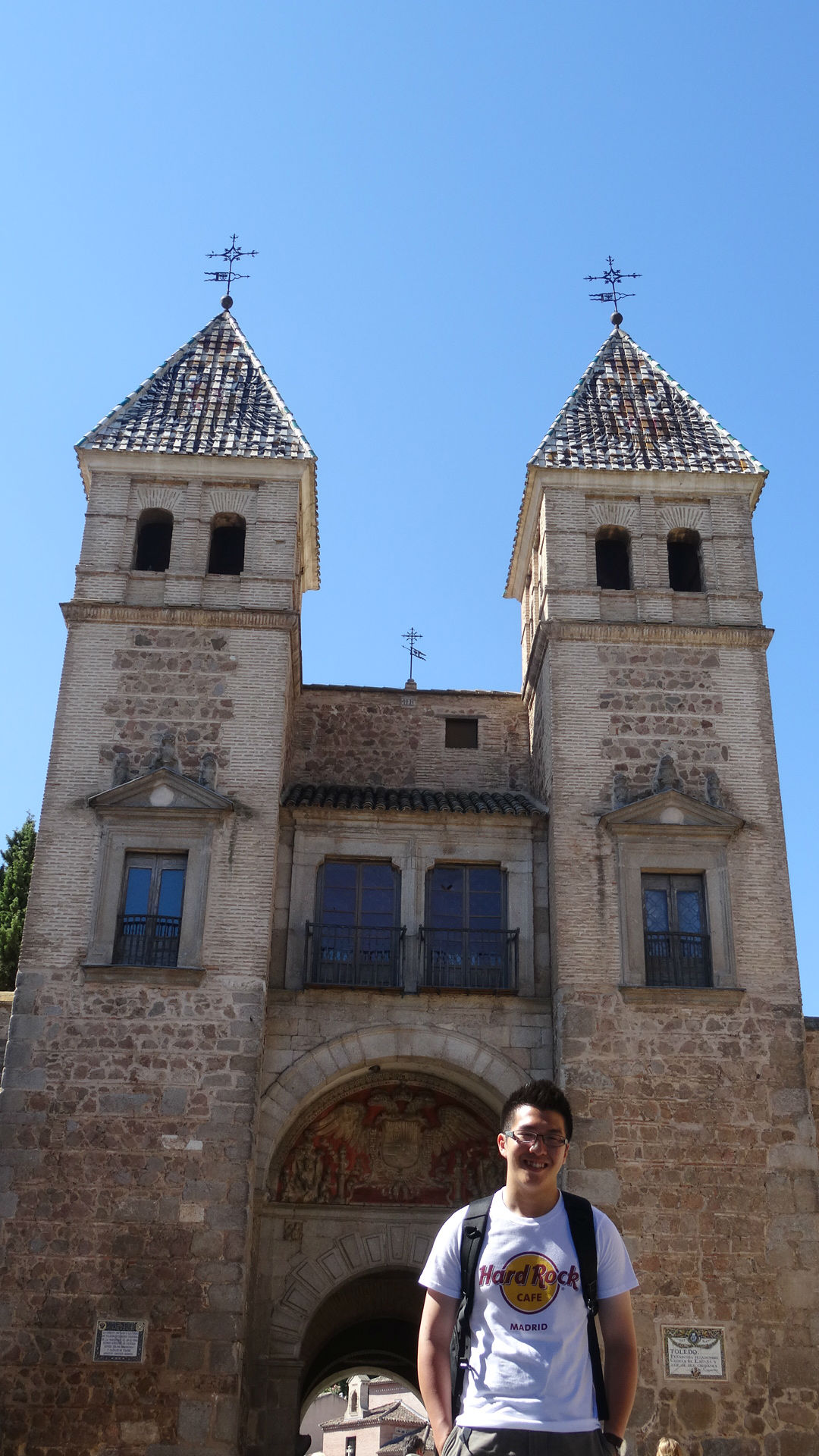 You will not miss a gate like this that was built in the 16th century. Well, Toledo seems to be in a fortress-like located on the hill above the plains and you'll definitely go through the gates!
The Statue of Miguel de Cervantes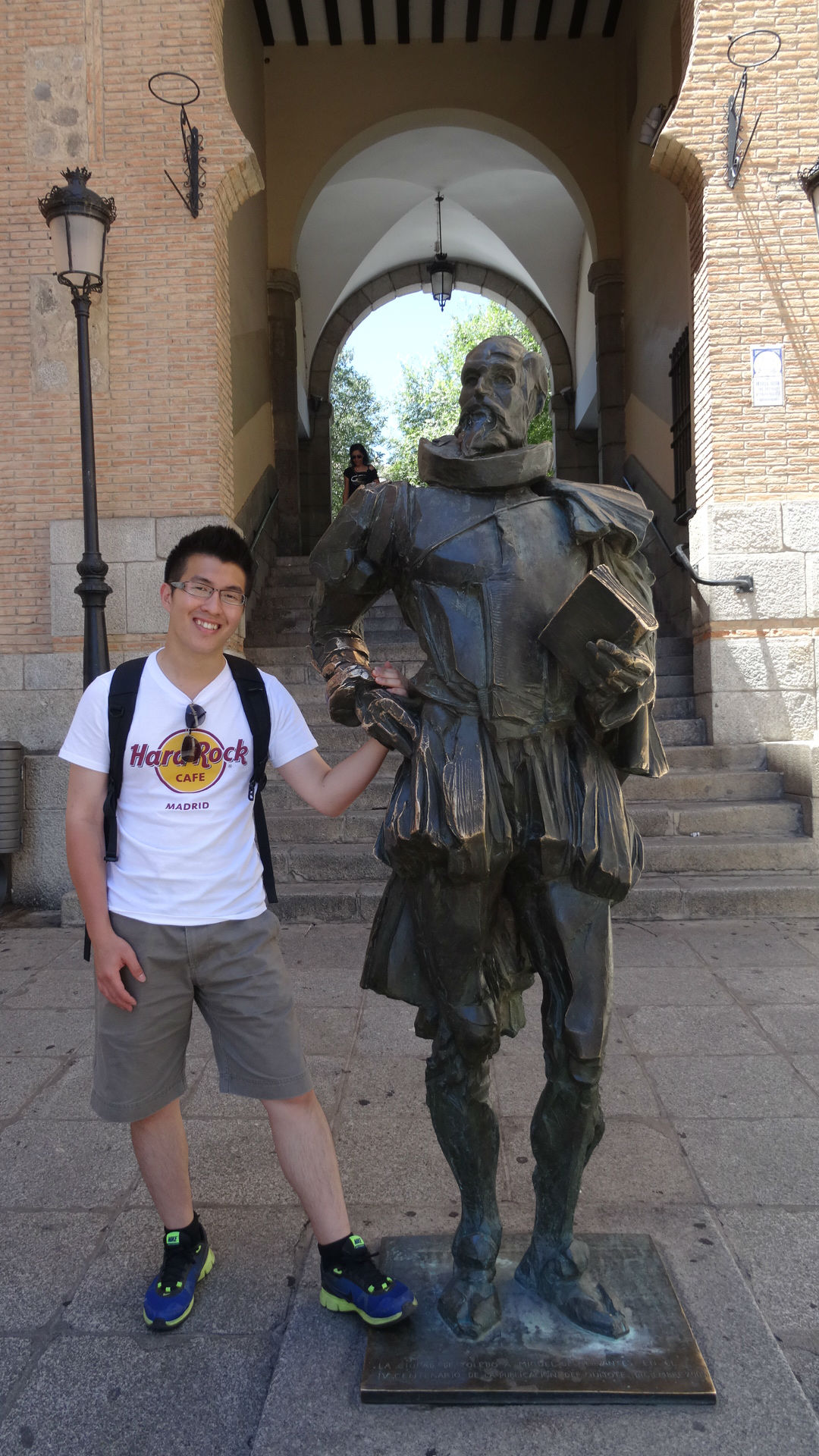 This dude here is a Spanish novelist, poet, and playwright. You've got a mission to find him in Toledo!
Museo de Santa Cruz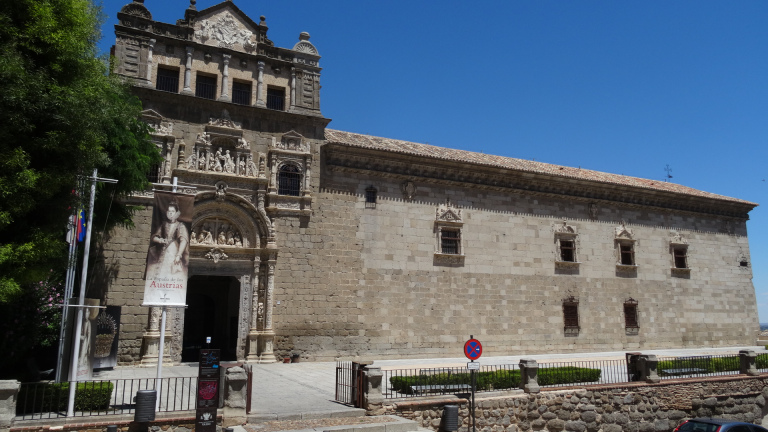 This is a museum that houses a collection of archaeology dedicated to the Romans, Visigoth, and Mudejar cultures. It's a good place to visit if you're fond for work of arts and culture. This structure was once a hospital too!
Alcazar de Toledo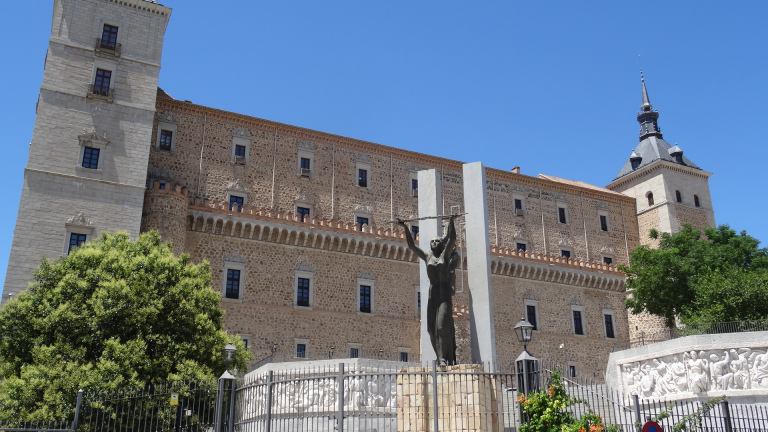 This building here is located in the highest part of Toledo and it was once used as a Roman palace in the 3rd century. Getting here would offer you an awesome panoramic view over Toledo.
Toledo Cathedral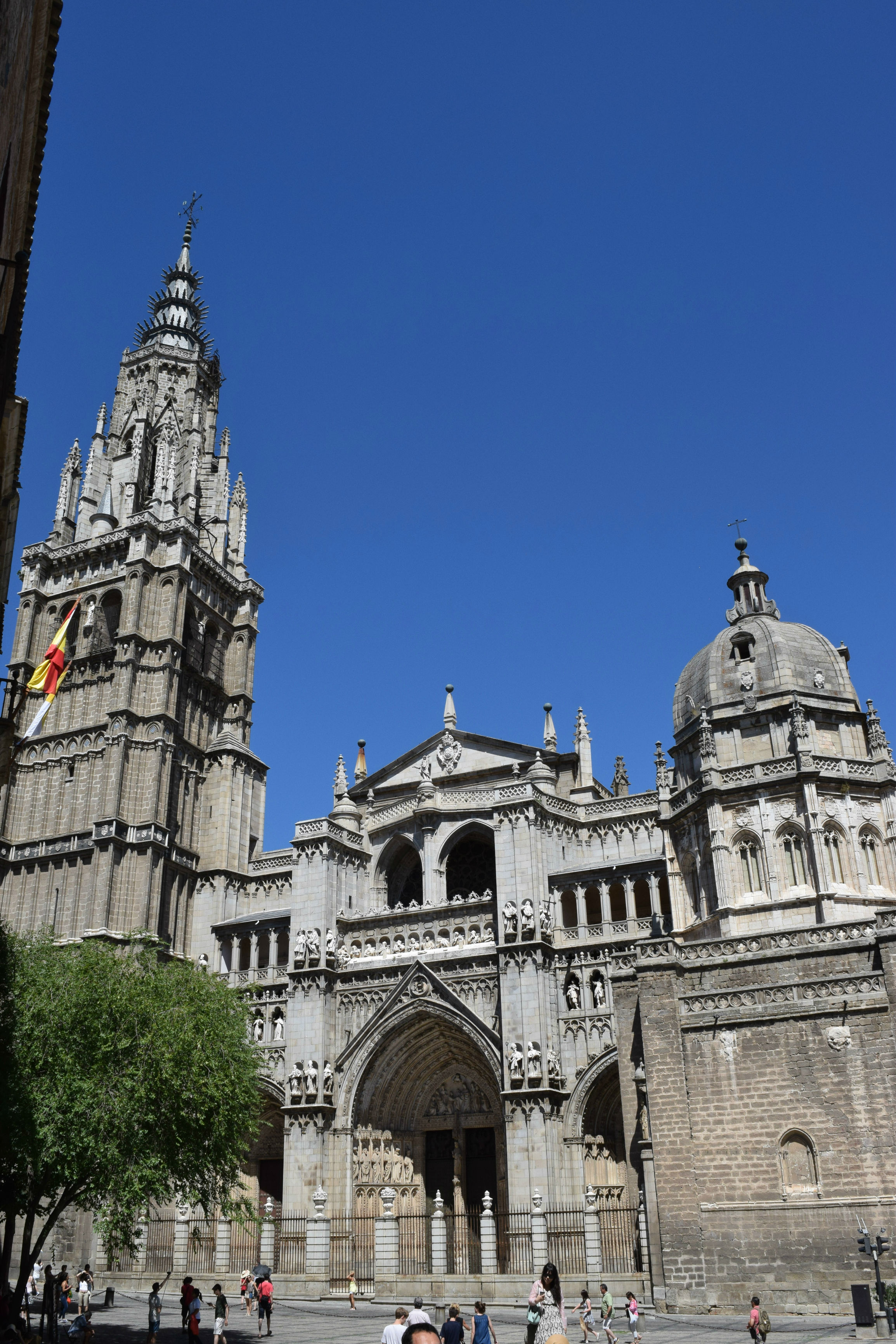 This is a Roman Catholic cathedral in Toledo, and has always been part of the itinerary to visit! Well, I remembered going through some shortcuts and mazes over in the neighborhood but I find this to be very fun being lost! However, this comes with an entrance fee and there are shops if you're looking for souvenirs or drinks too.
Ayuntamiento de Toledo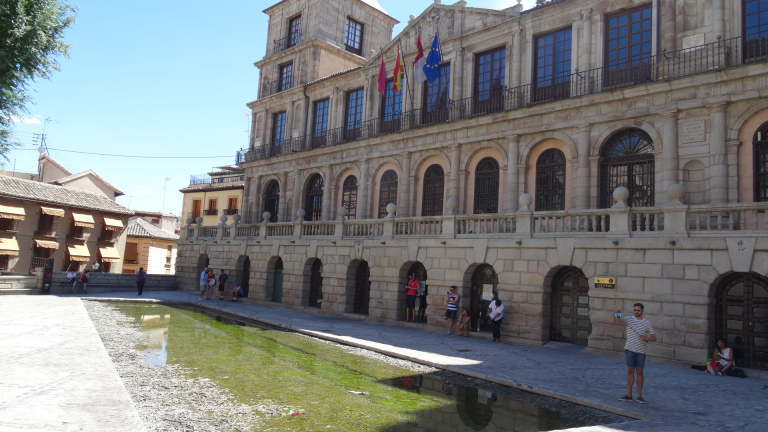 This huge building is located pretty close to Toledo Cathedral.
Iglesia de San Juan Bautista, Toledo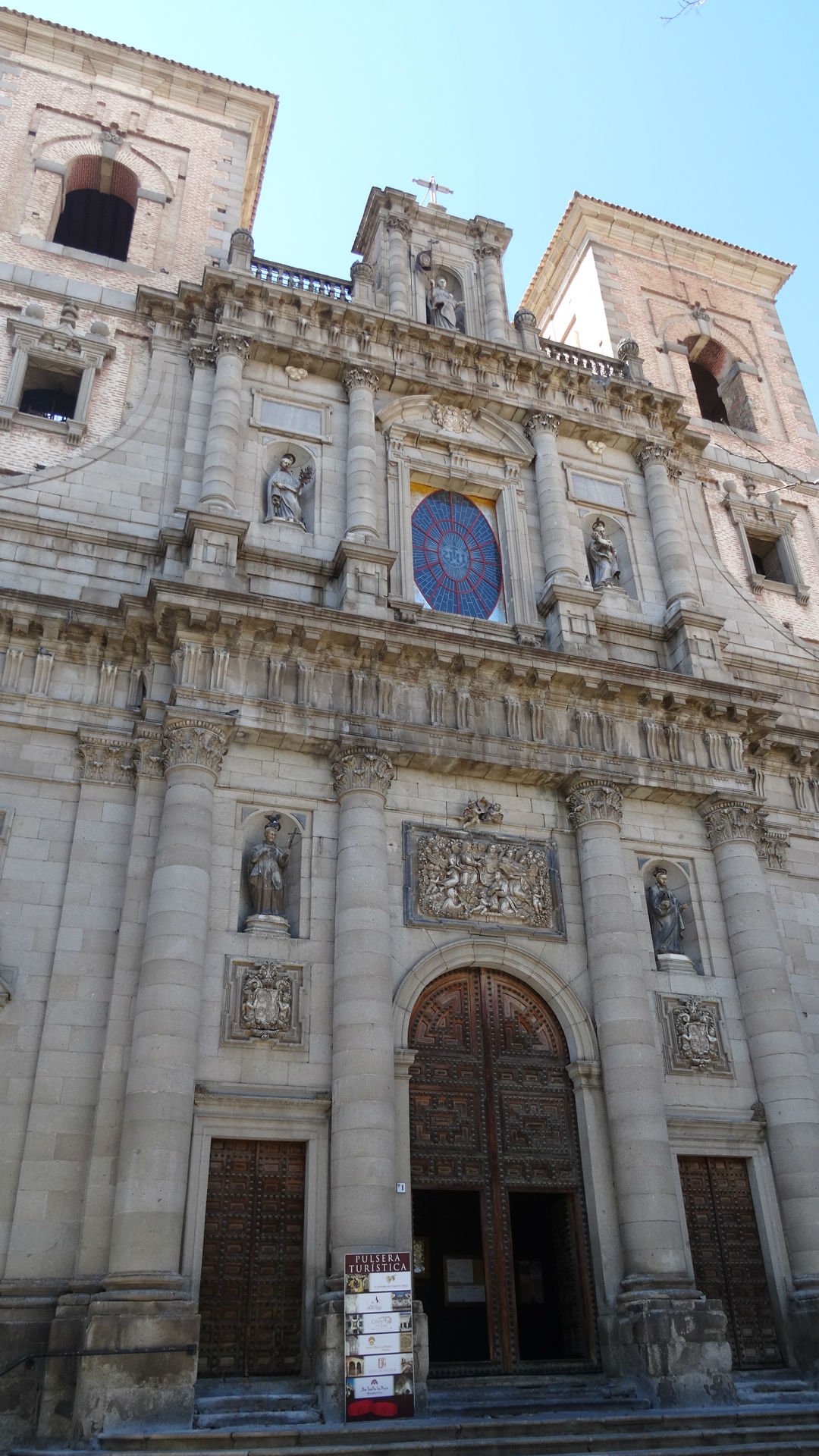 In my knowledge, there are several churches that are affiliated to one another, and this falls for one of it.
Monasterio de San Juan de los Reyes, Toledo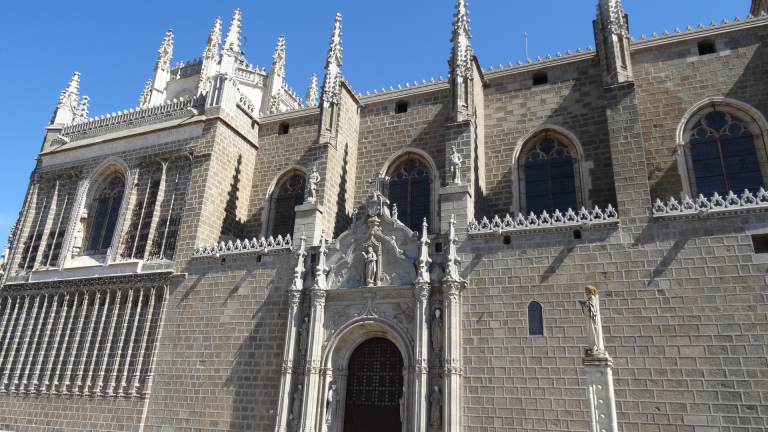 This is a historic monastery in Toledo and was built in 1504. It was founded by King Ferdinand and Queen Isabella to commemorate their triumph over the Portuguese at Toro in 1476. There are scary looking chains that were attached to the walls.
---
OTHER OPTIONAL PLACES WORTH VISITING
Alcantara Bridge (a.k.a. Puente de Alcantara)
Try searching for the Roman stone arch bridge that was built over Tagus River and you'll be able to get a good snapshot from the other side of the river.
Santa Maria la Blanca
This is a museum and a former synagogue in Toledo. Synagogue is defined as a building where Jewish assembly or congregation meets for religious worship and instruction.
Puente de San Martin
From the edge of Monasterio de San Juan de los Reyes, you'll be able to find the Puente de San Martin bridge. This bridge is known as a medieval bridge too.
Palacio de Galiana
This is a palace in Toledo, located on the boarders of Tagus River. If you're planning to visit the palace, you'll have to be determined as it takes about 30 minutes by foot (I'm not too sure about bus services though). I believe that you'll be amazed of how the palace looks like.
---
FOOD AND DRINKS YOU'D LIKE TO TRY

I had these dishes for lunch at Cafe and Bar Real at Calle Real del Arrabal road and definitely had me stuffed for the entire time in Toledo. It tasted quite good, especially the croquettes but it was filling. Furthermore, I had a glass of black coffee to get me going for this day trip!
---
RECOMMENDED MEANS OF TRANSPORTATION
Bus
I had a return-trip by bus from Madrid to Toledo that took me about an hour for one way. However in Toledo, there are bus services that runs within the city/gates as well but I wouldn't recommend you this option because you'll see most by foot.
By Foot

In Toledo, going by foot would be the best option to see places and to move from one point to another because you'll come across some interesting landmarks and secrets too!
---
TYPICAL COSTS AND MONEY SAVING TIPS
Food & Drinks
Typical restaurant: An average meal could cost about EUR8 – EUR13; and
Good restaurant: Could start as high as EUR15 – EUR20 for an average meal.
Transportation
ALSA Bus Company: From Madrid, I took ALSA buses to Toledo whereby one journey costs me about EUR5.4. So it costs me about EUR10.80 in total for a return journey back to Madrid; and
Local bus and going by foot: The local buses within the city/gates doesn't run regularly and I would suggest going by foot. This way, you'll see more awesome landmarks and you will save more money at the same time!
Admission Fares
This could be an average of about EUR5-EUR15 per person depending on your interest.
---
Copyright © | Aspen See
Disclaimer: All the information and prices (as at July 2015) provided on this website are based solely on experience and you agree that you use such information entirely at your own discretion and will.