St. Andrews, well-known for a place of history and tranquility, and the world's home of golf! Many would know that St. Andrews is famous of its golf course, though I am no player.
St. Andrews was one of my random trip in Scotland and it was recommended by a colleague in Edinburgh. Personal opinion, that I would ideally suggest a day trip to St. Andrews and not to stay any longer than 2 days. Getting here may involve transiting at Leuchers and easily accessible from the city of Edinburgh.
---
PLACES TO VISIT AND THINGS TO DO IN ST. ANDREWS

St. Andrews Cathedral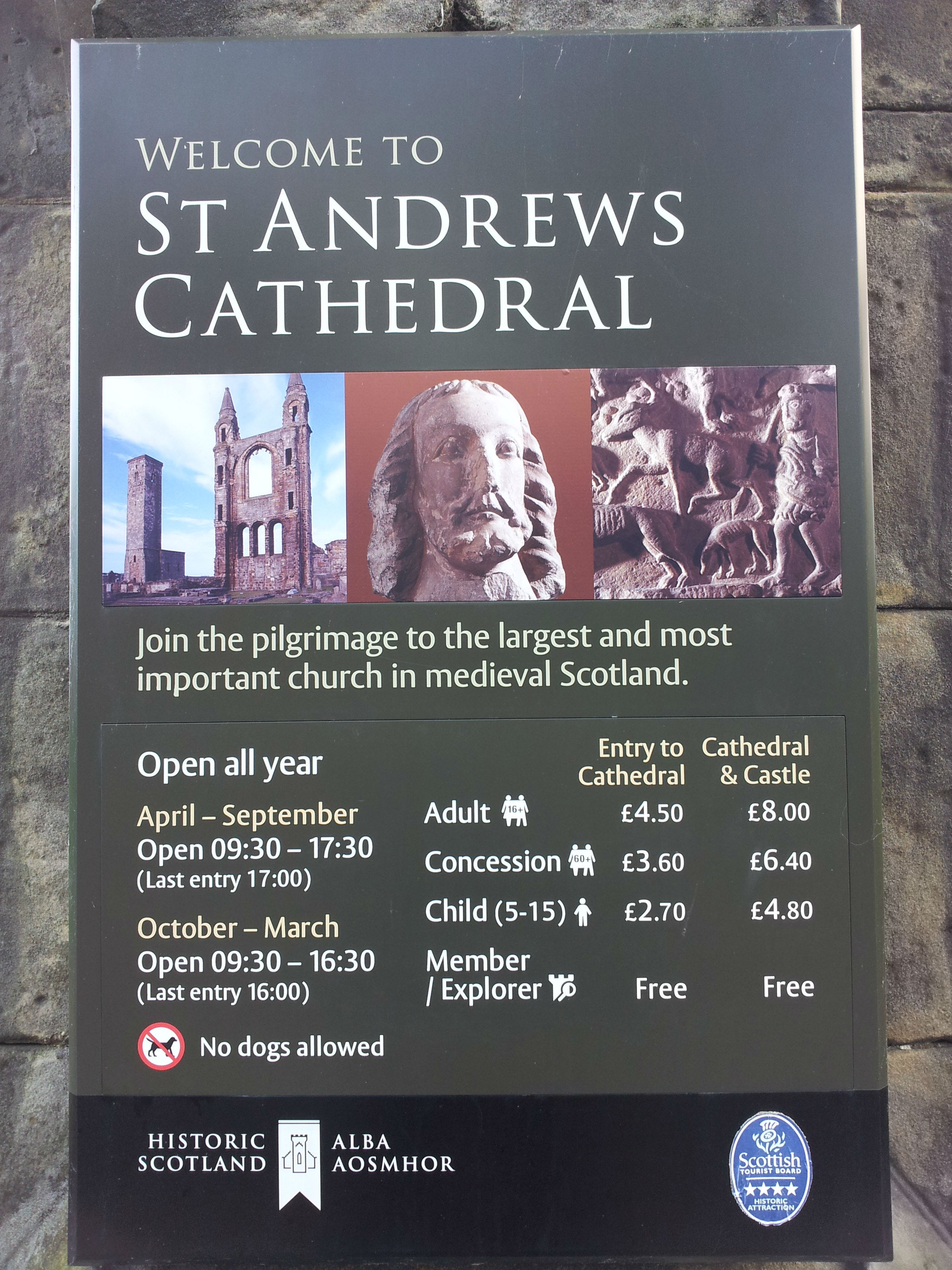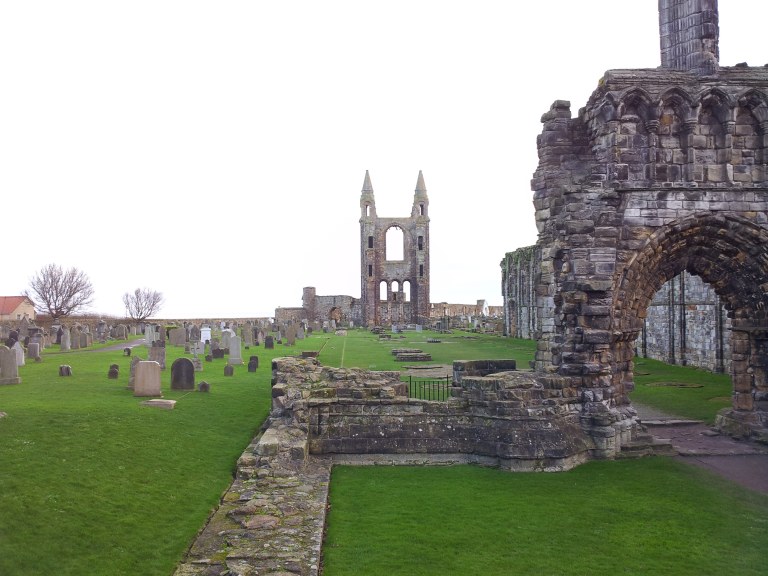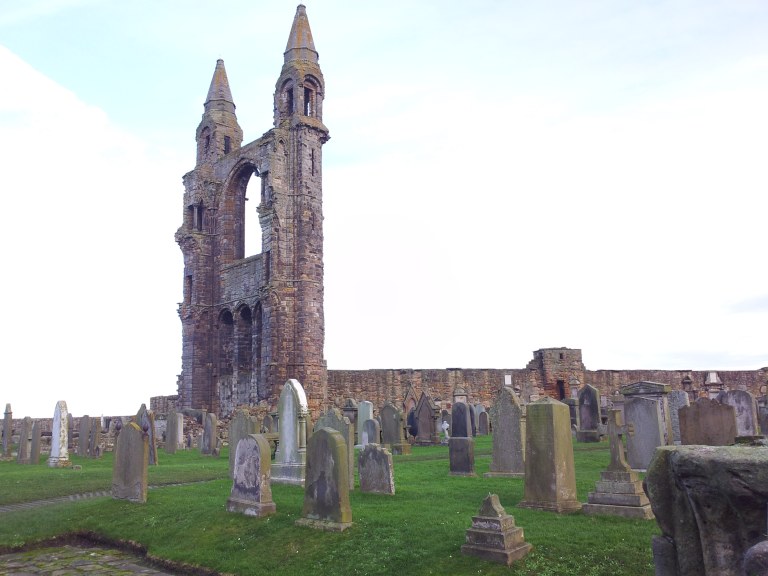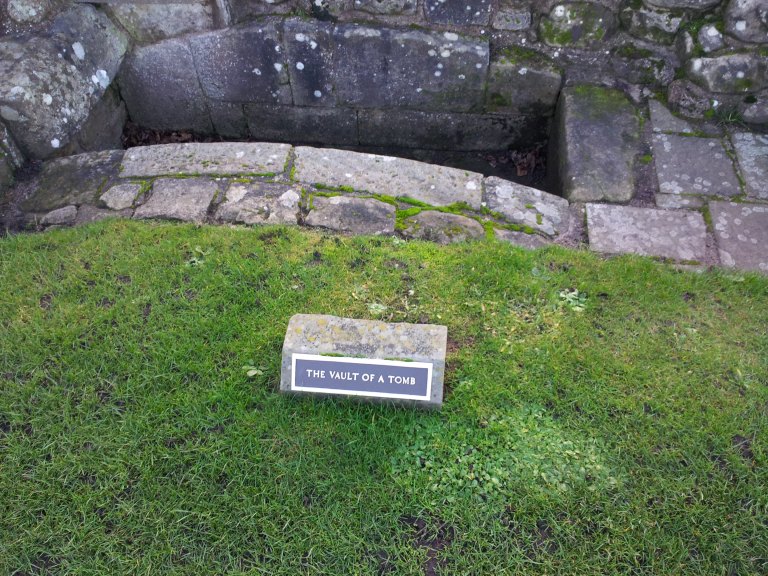 Yes, it is very much spooky in here and trust me, I was here all by myself. It was quiet, but there are several other visitors too. Purpose of visit is due to the historic Cathedral as it was built in 1158 and one of the largest church to have been built in Scotland!
Taking a stroll by the tip of Shorehead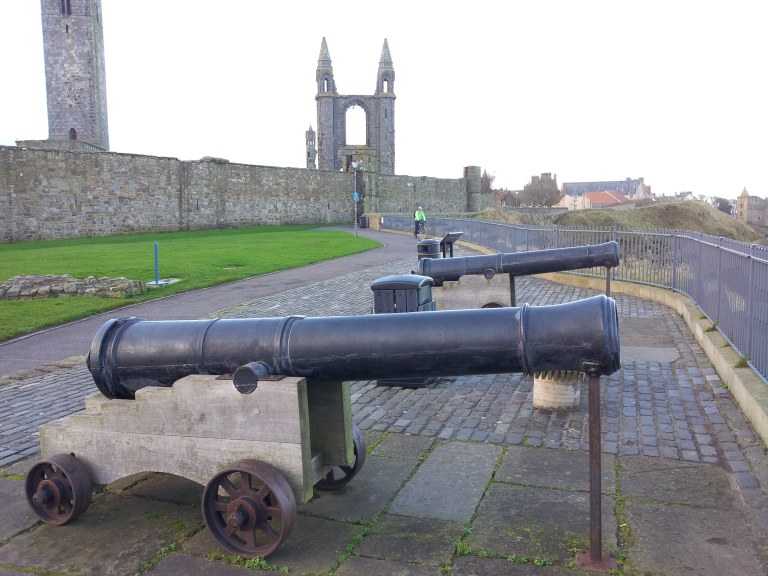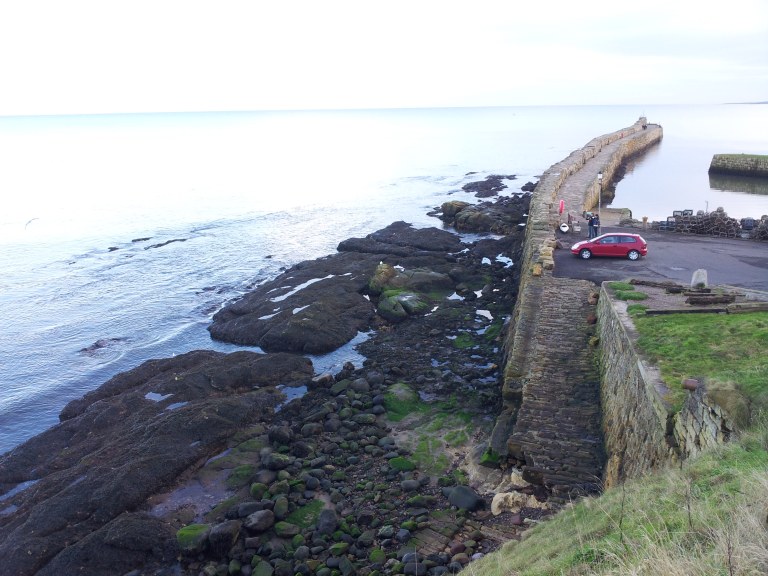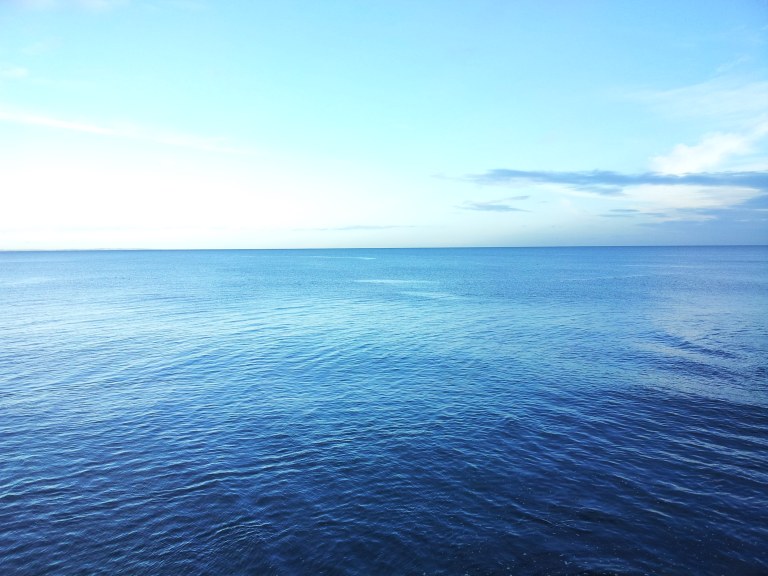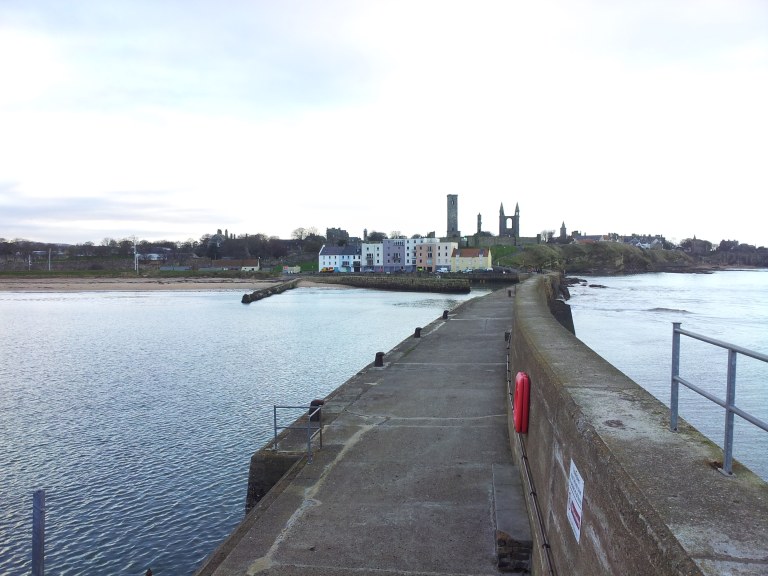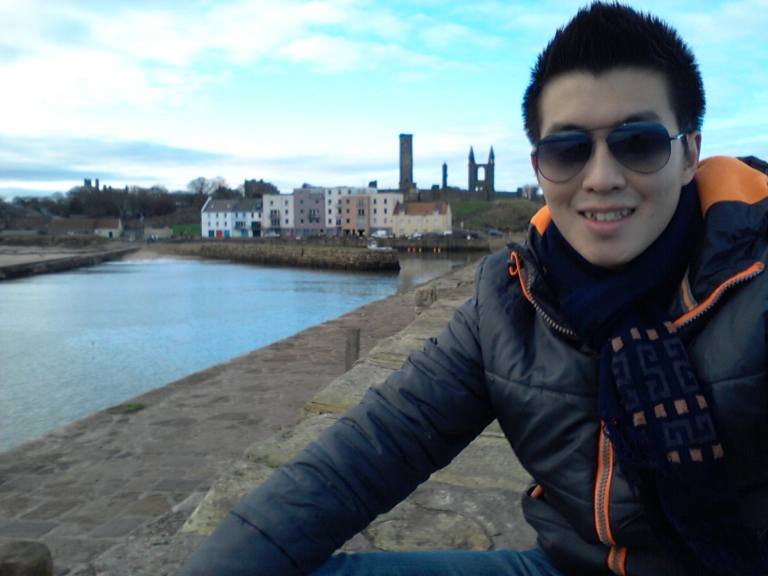 Next to the St. Andrews Cathedral (on my left), you will notice a pathway heading to the sea where a narrow pathway is available for your stroll, but you ought to watch your steps. I was there alone and it was relatively quiet but will definitely give you a piece of mind!
St. Andrews Castle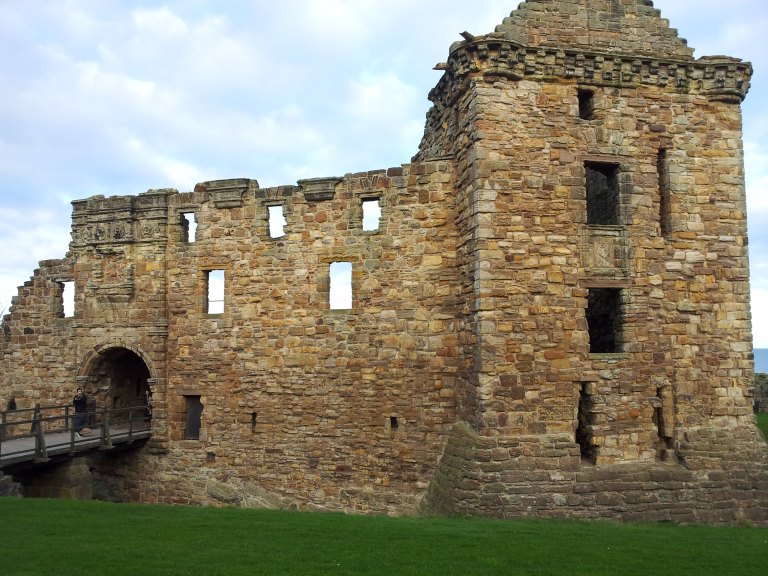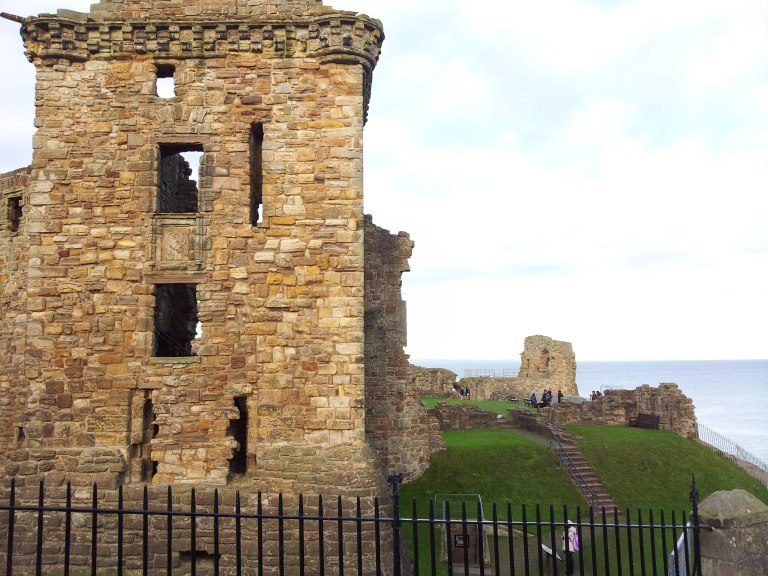 Well, I have not paid to enter the Castle and it was visible from the outside gates where I managed to take a shot of this picture. It doesn't seem attractive from a distant, and I wouldn't bother buying a ticket. The Castle is pretty close to the University of St. Andrews of which the Prince William, the Duke of Cambridge was an alumni!
West Sands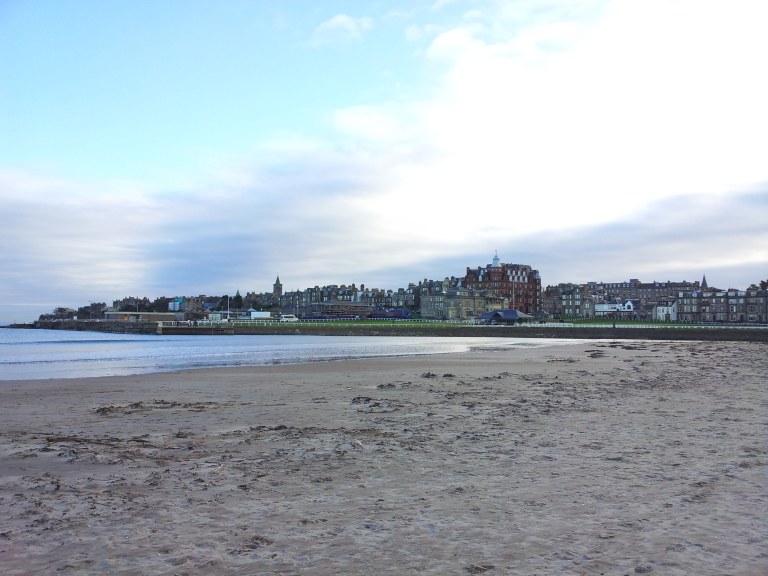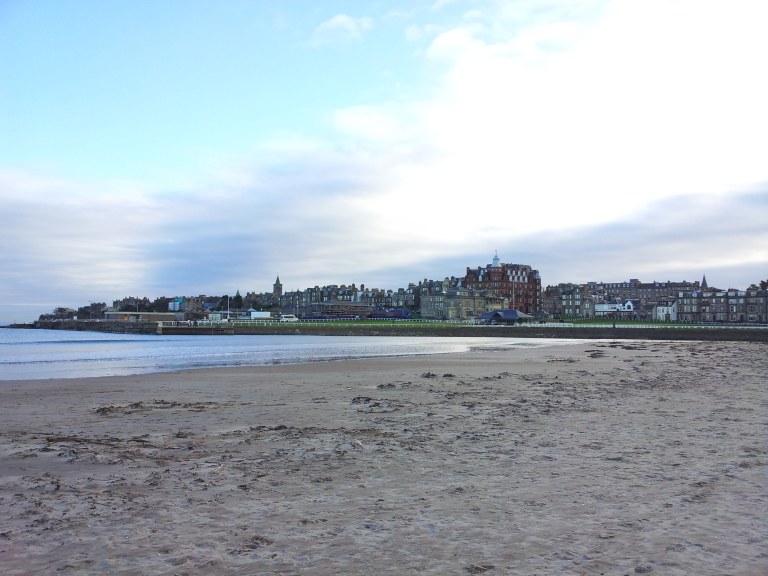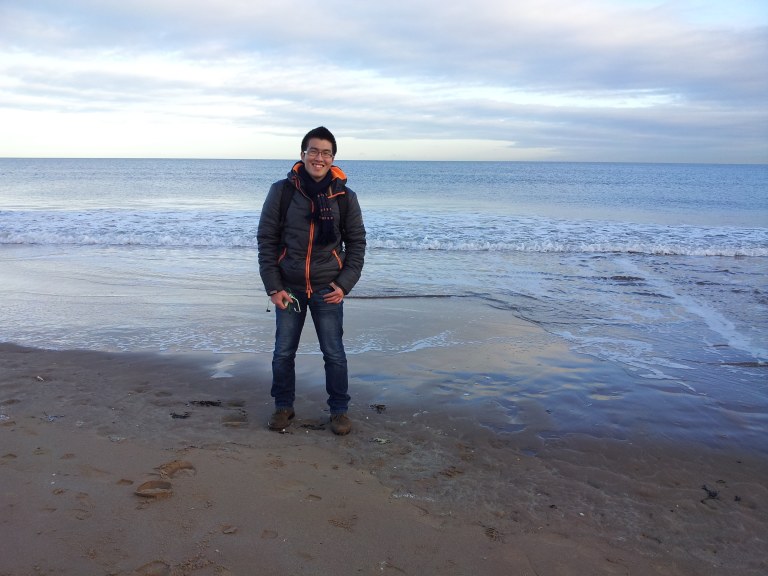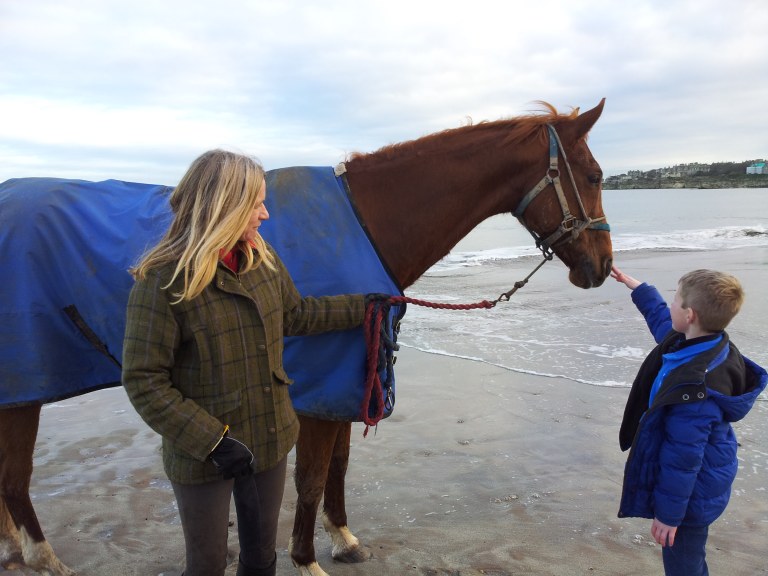 West Sands was filled with moments for relaxation and a superb place to take a stroll! The long stretch of its West Sands may take you approximately 45mins to an hour by foot to reach the other end. It was relatively cloudy during my visit, but I enjoyed it very much. What's missing is a bottle of beer.
The Old Golf Course of St. Andrews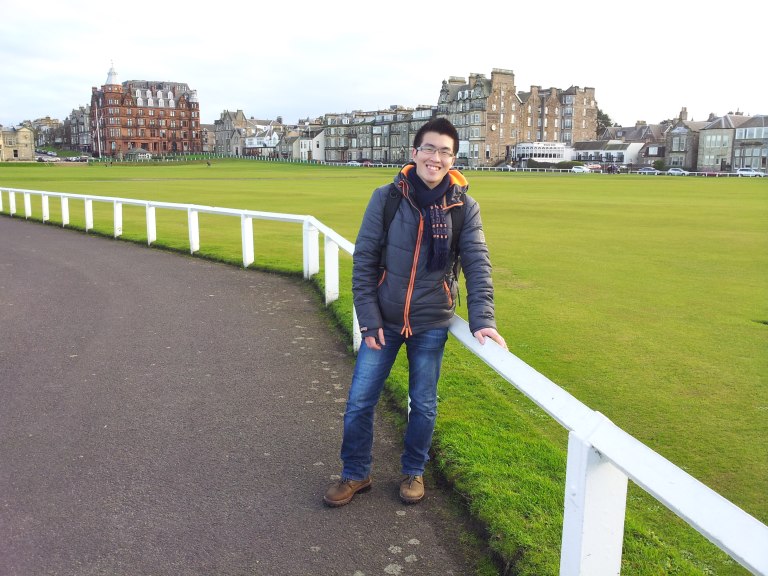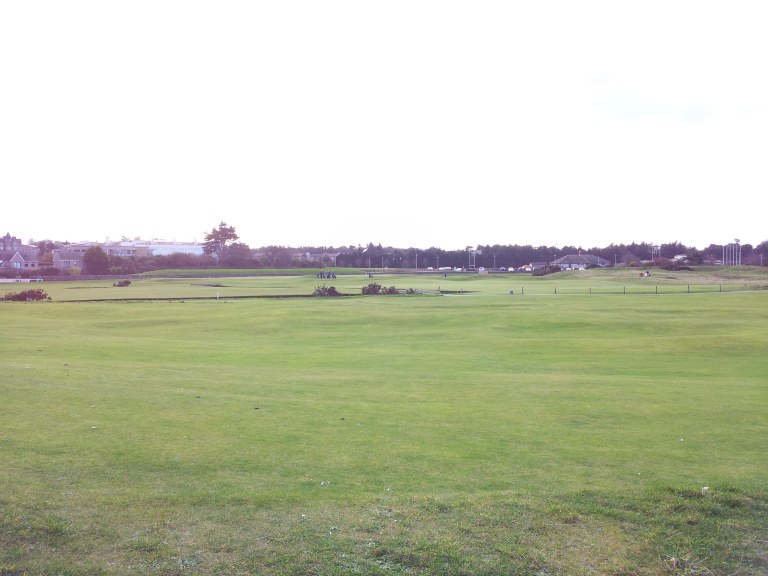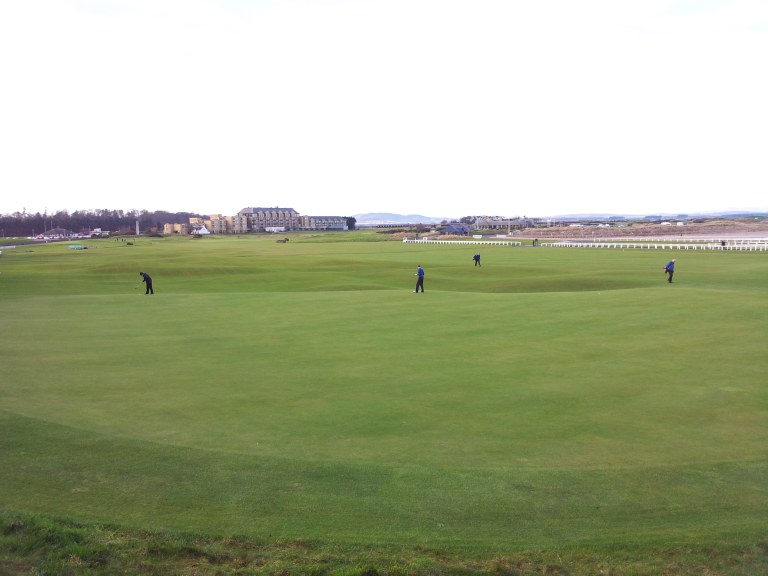 You will not miss the old course as it is known for the oldest and most famous golf course in the world! I am no player for this, but putting my foot on it seems so satisfying to tell my uncles whom played golf that I went to St. Andrews golf course! If you noticed, you will come across the Swilken Bridge that is known as an important icon in the sport of golf.
---
FOOD AND DRINKS YOU'D LIKE TO TRY
The Tailend Restaurant and Fish Bar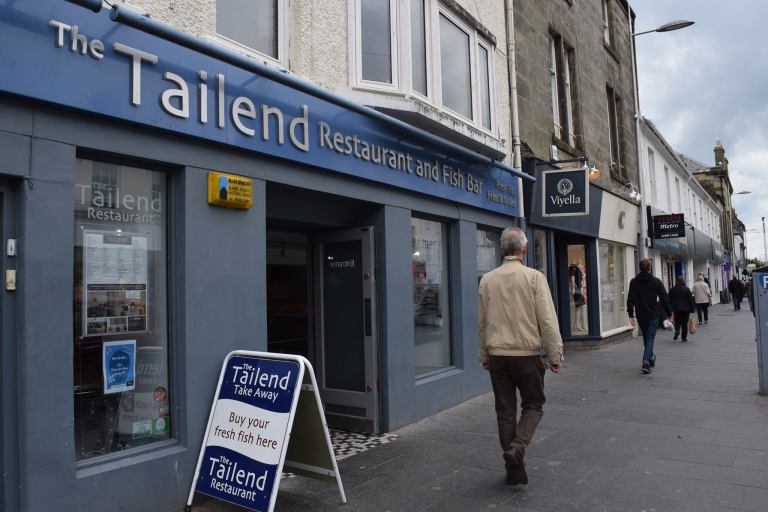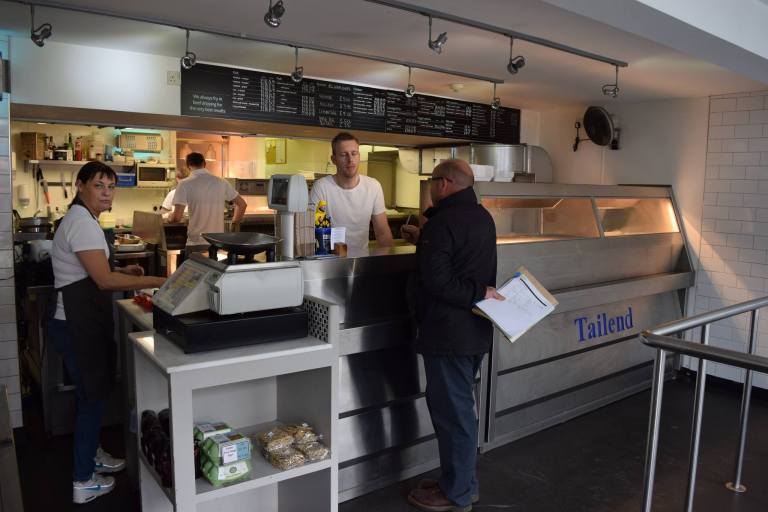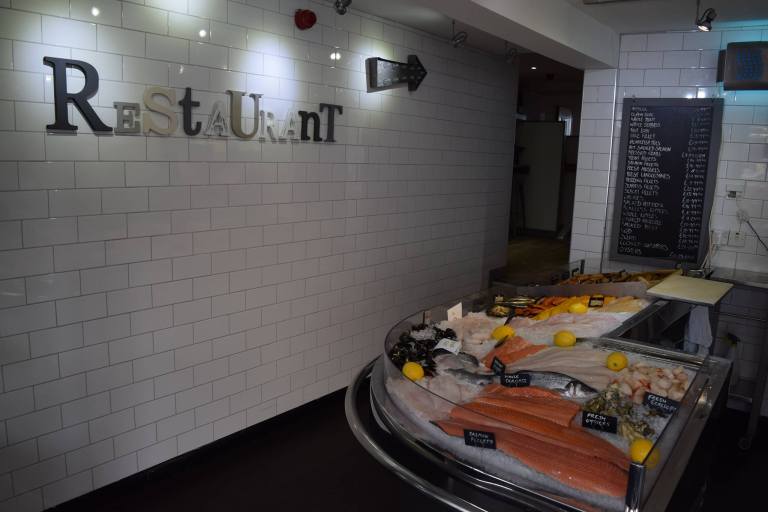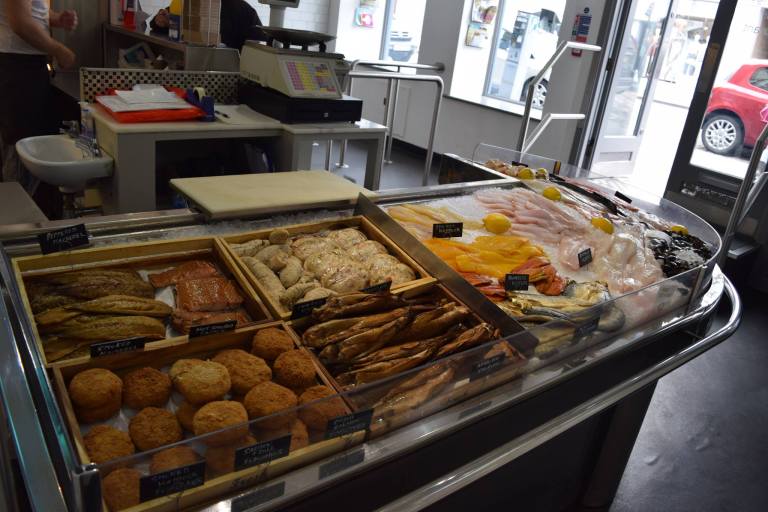 This was well recommended online for good fish and chips options in St. Andrews but I merely find this ordinary as a meal, slightly above average than usual. Worth to try if you are hungry, and not too bad for a meal.
It is fresh and crispy, but I find that the fish and chips in York, England tastes better.
---
RECOMMENDED MEANS OF TRANSPORTATION
By Train & Bus
You may take a train from the City of Edinburgh to Leuchars, for a transit by hopping into a bus to St. Andrews. I would recommend going for Virgin Train East Coast Company and it has always been my favorite booking with them! As for the bus services, you may take bus No. 99, 99A, 99B, 99C,  and 99D regardless if you are heading to St. Andrews, or otherwise.
Leuchars – St. Andrews: Bus Timetable
By Foot
St. Andrews is a relatively small town which gives you the edge to move around by foot. This method also gives you access easily throughout the lovely town.
---
TYPICAL COSTS AND MONEY SAVING TIPS
Food & Drinks
Typical restaurant: An average meal at The Tailend Restaurant and Fish Bar ranges from GBP8 – GBP20 per person, with or without drinks; and
Good restaurant: Could start as high as GBP25 – GBP30 for an average meal.
Transportation
The train ride per one (1) way ticket from Edinburgh to Leuchars may costs about GBP6 – GBP15 while the bus ride per one (1) way ticket from Leuchars to St. Andrews may costs about GBP2.75 at that point of time.
Admission Fares
If you are keen of visiting the extras of St Andrews Cathedral and its Castle, the admission fares may ranged between GBP4.50 – GBP15.
---
Copyright © | Aspen See
Disclaimer: All the information and prices (as at December 2014) provided on this website are based solely on experience and you agree that you use such information entirely at your own discretion and will.