Bruges is the capital of West Flanders, located in the northwest of Belgium. The city itself is peaceful and tranquil, but very much popular of its medieval buildings. I would however say that a day trip would suffice if you are ever visiting Bruges. Do try their Belgian chocolates and french fries too!
Quick facts: Do you know that French Fries are not originated in France, but in Belgium?
---
PLACES TO VISIT AND THINGS TO DO IN BRUGES
Belfry of Bruges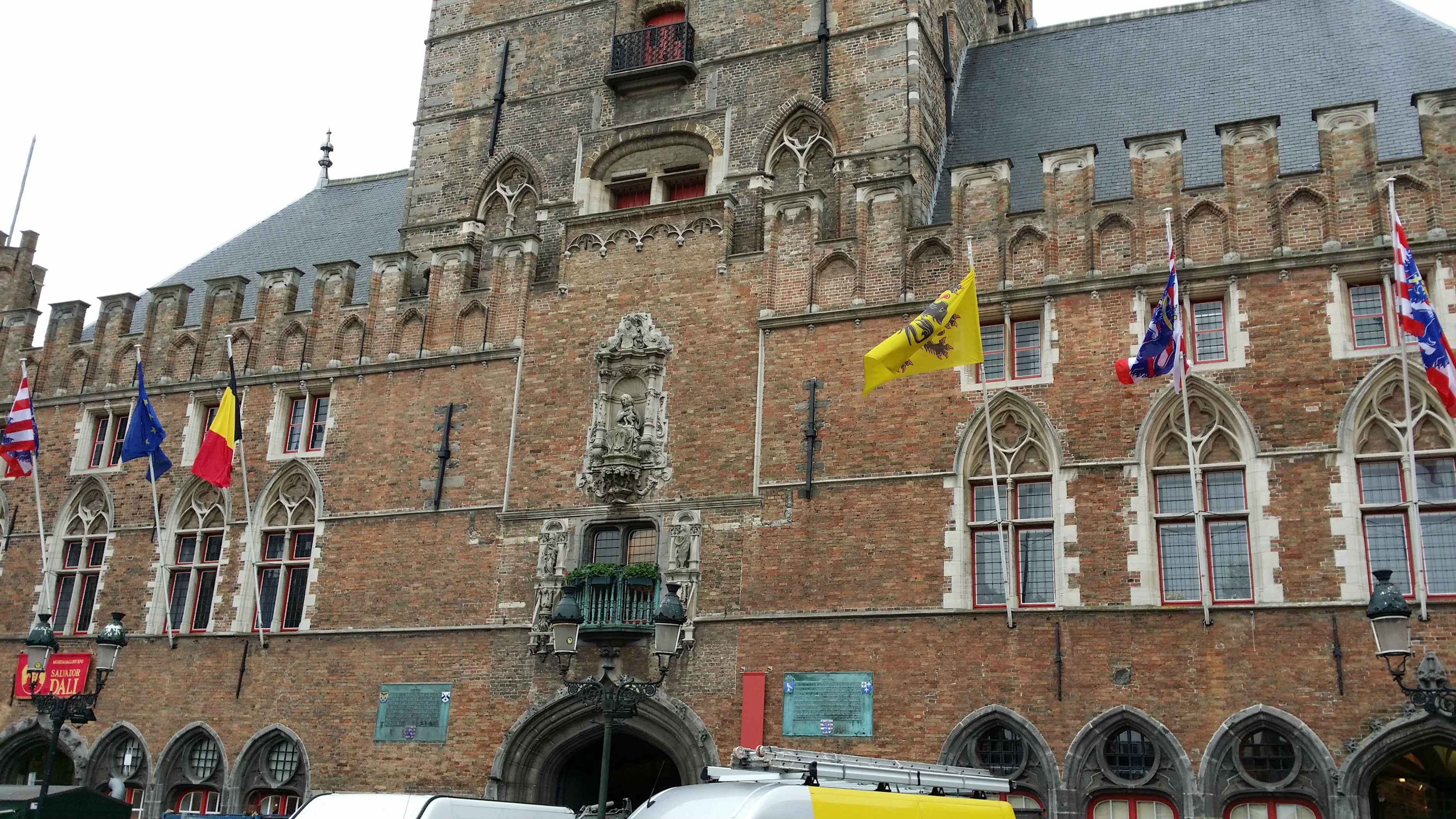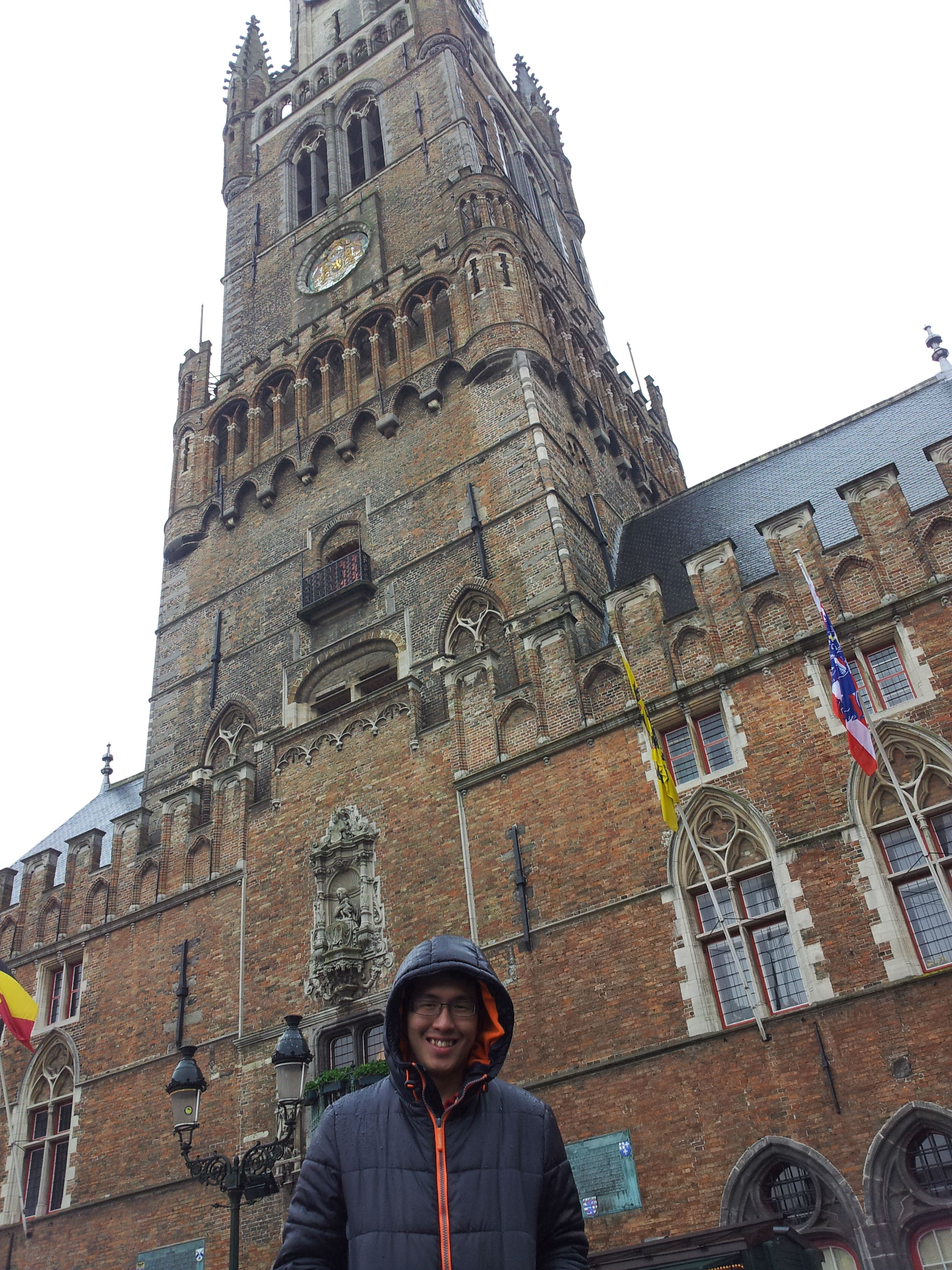 This is a medieval bell tower located just opposite of the market place, Markt. The building has been the city's most prominent symbol and you ought to take the challenge by climbing the tower. There are archives from the Middle Ages that were kept within too.
You may be required to pay for an admission fare of EUR10 per adult (subject to changes).
Provinciaal Hof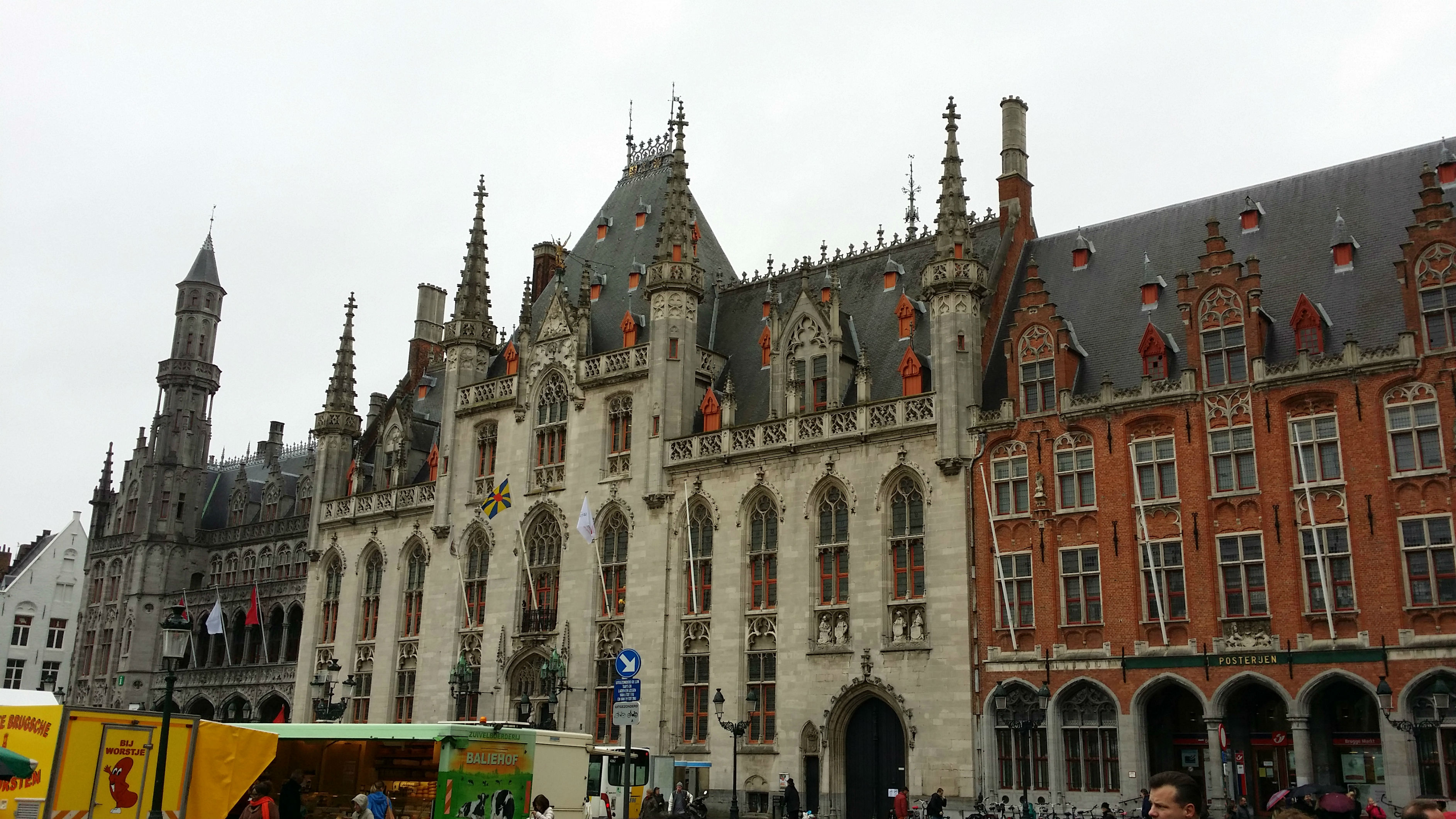 This is a Gothic-like building that is also located within the market place, Markt that was previously used for government meetings.
Markt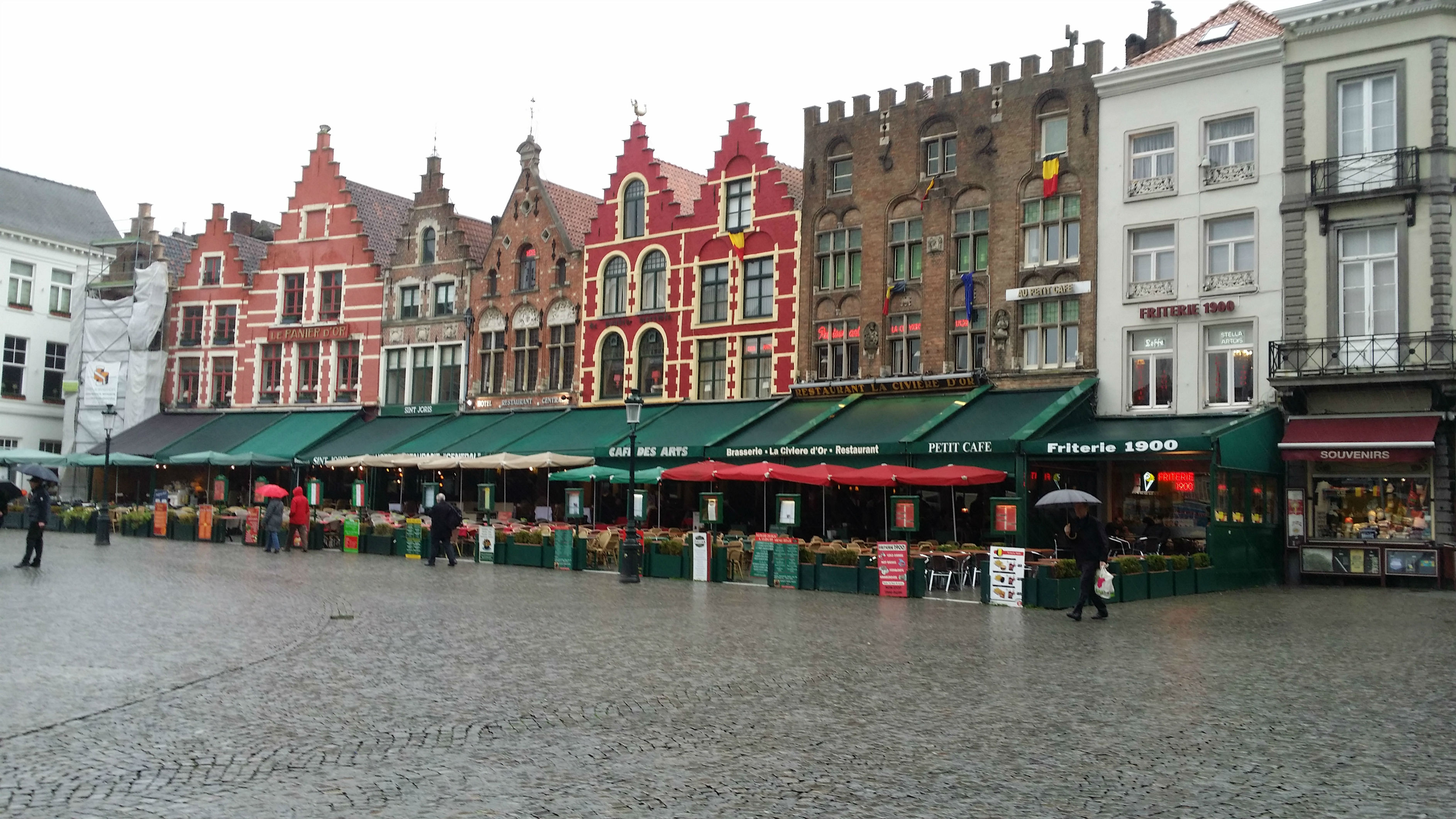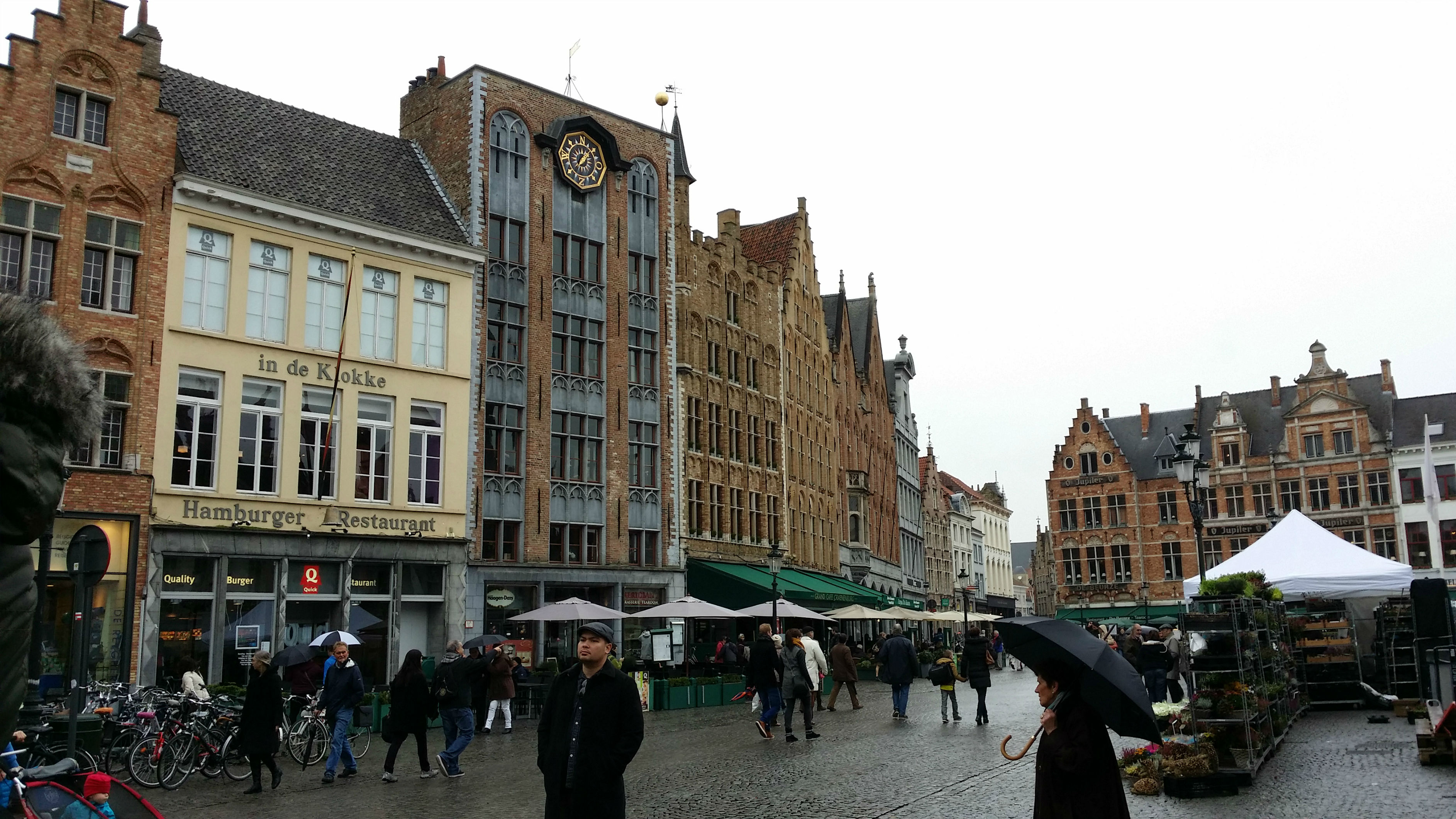 You will find colourful buildings like these, with a row of restaurants located up-front. These roads can easily lead you to Burg Square as well. You may also find smaller stalls in the middle of these squares, selling sausages and some other smaller bites like french fries!
Church of Our Lady, Bruges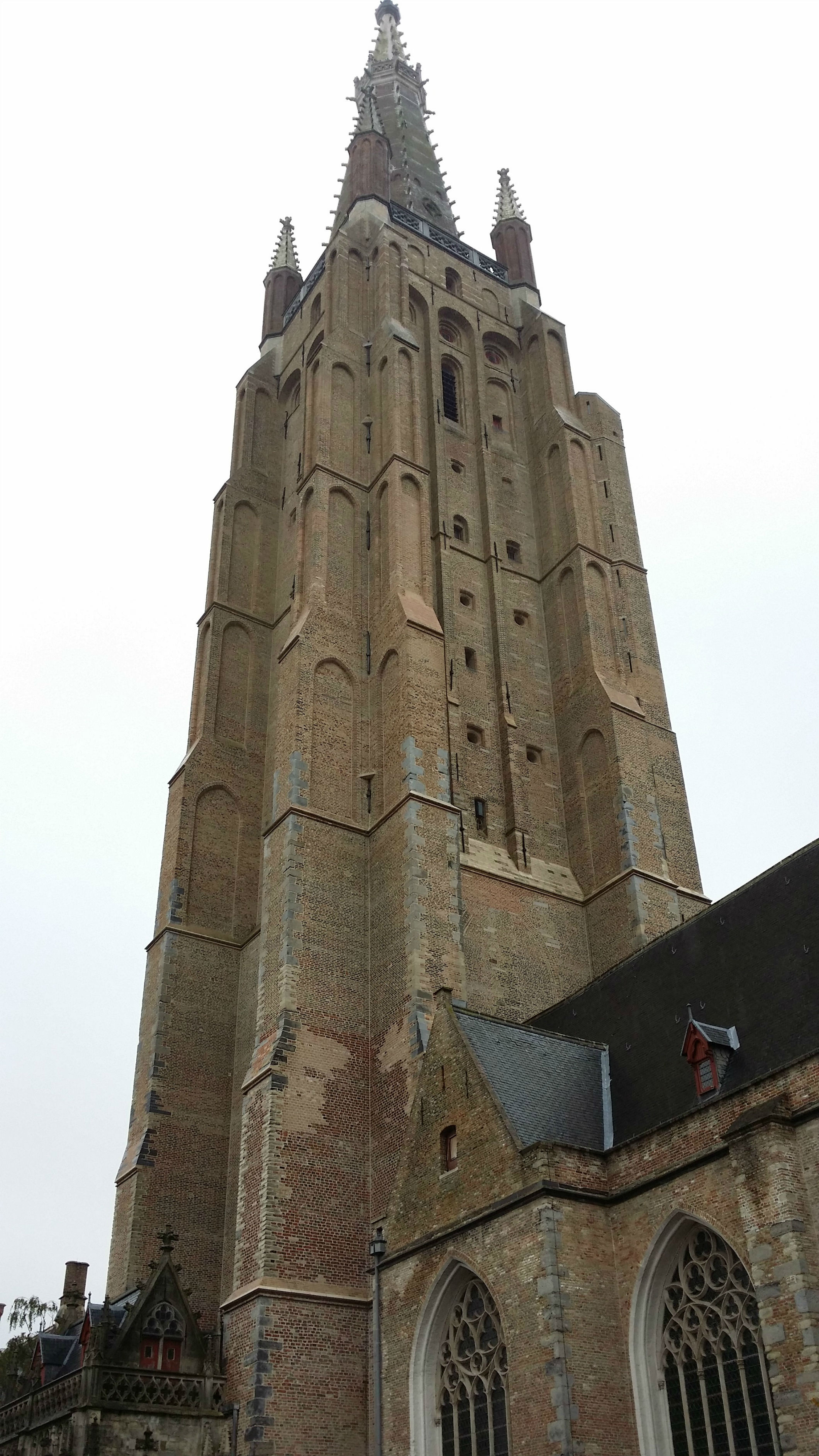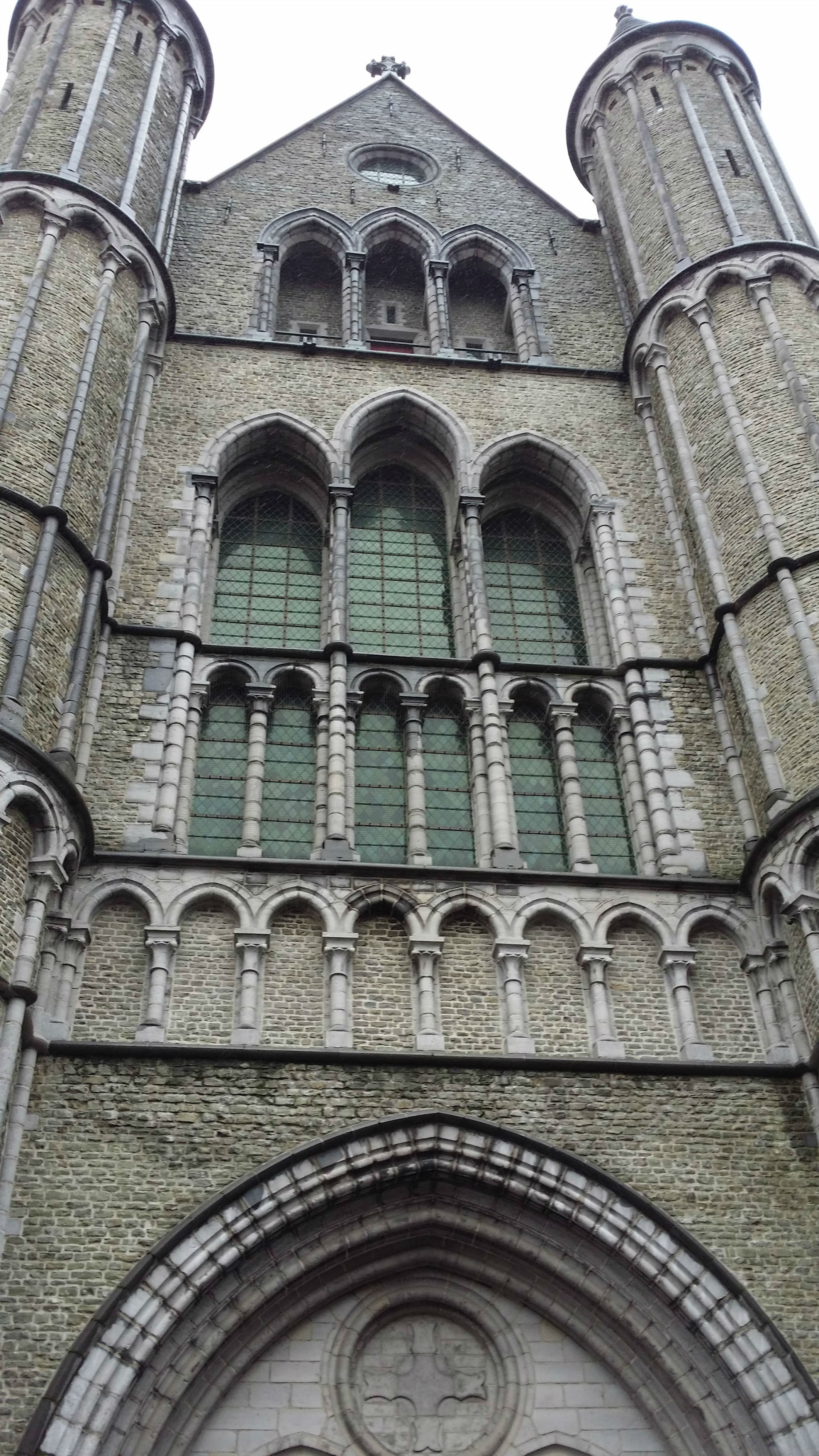 This church carrying a collection of art has remained to be the tallest building in Bruges, just next to Katelijnestraat street.
Exploring Katelijnestraat / Wijngaardstraat / Minnewater River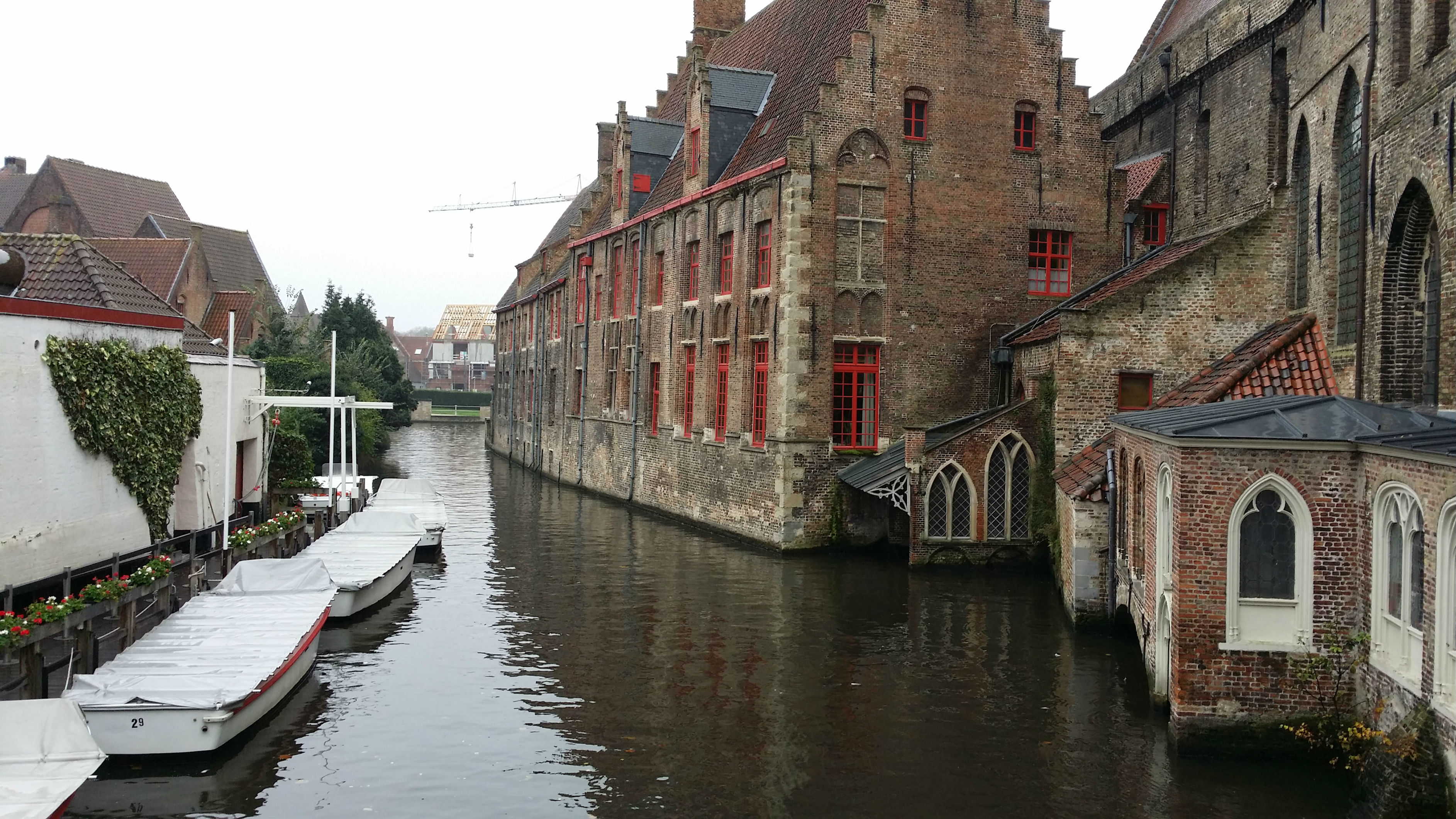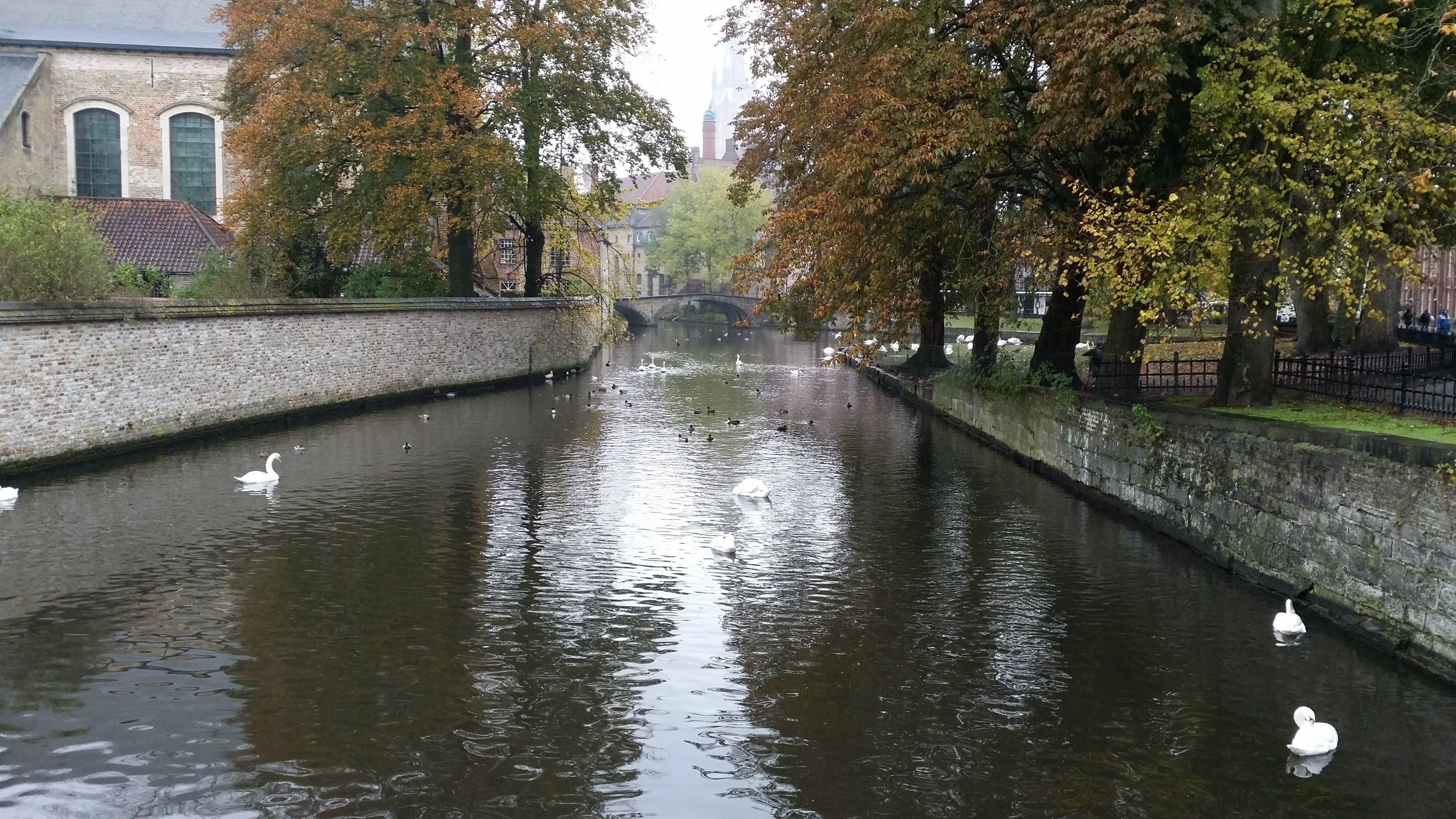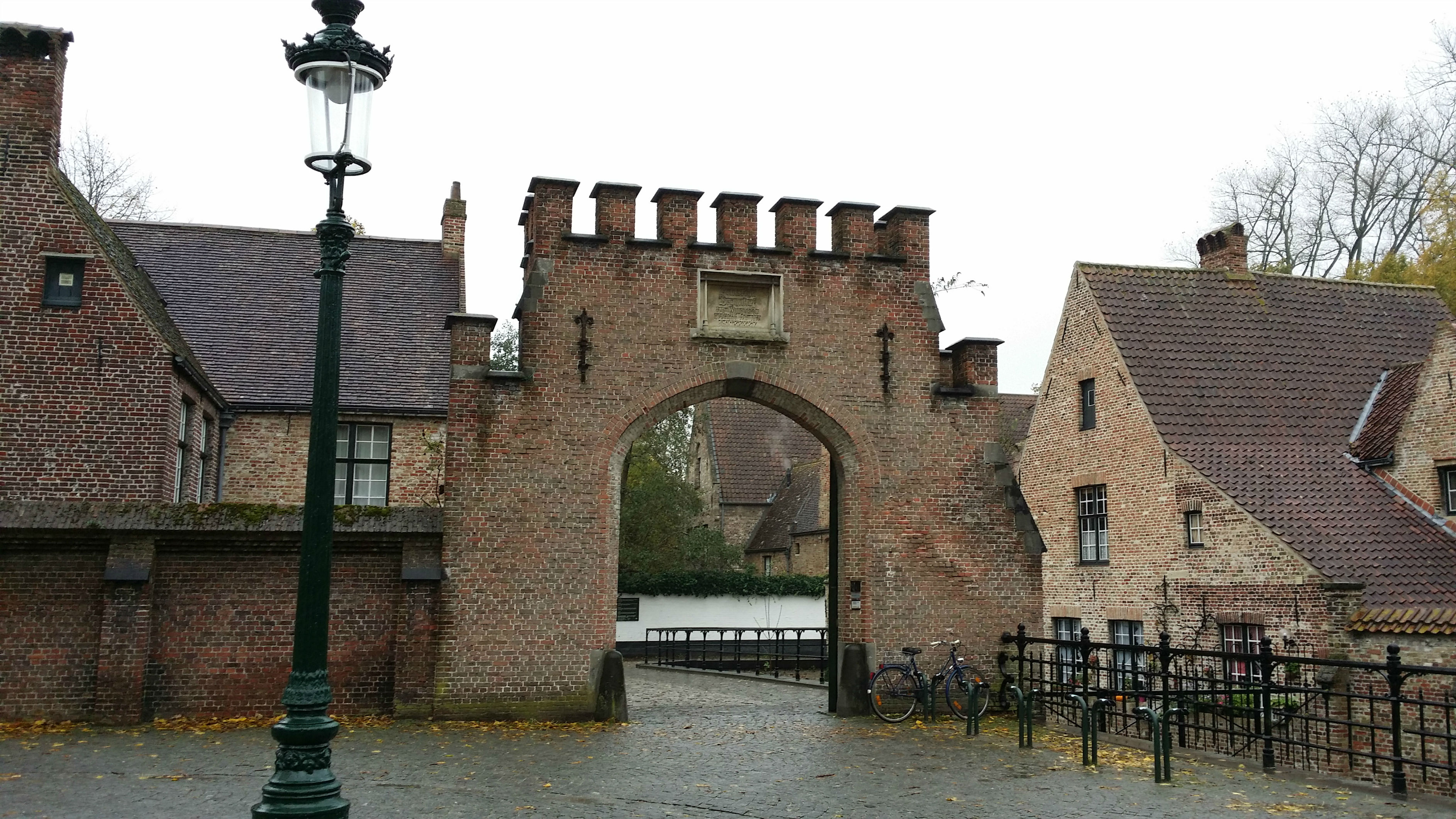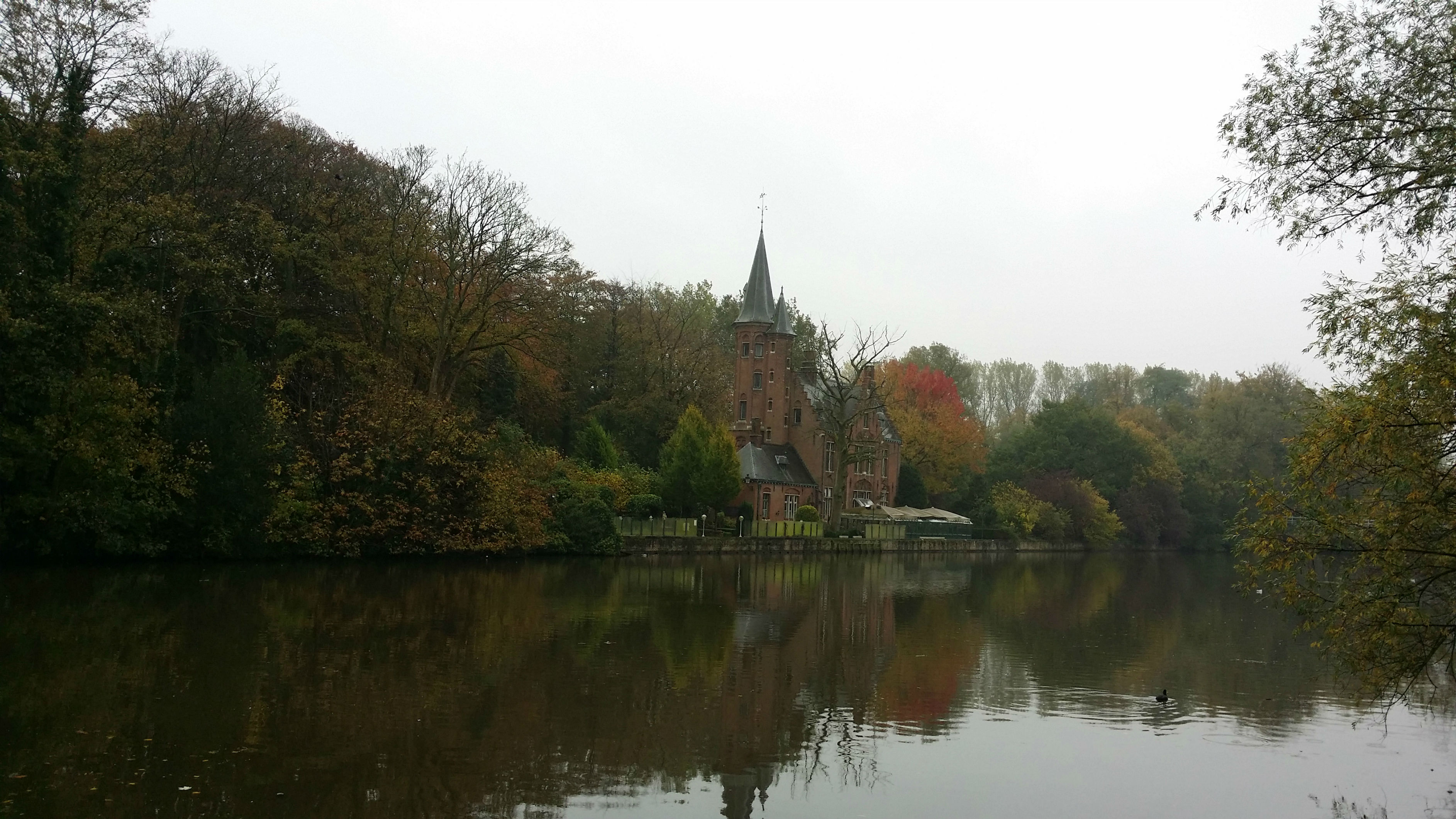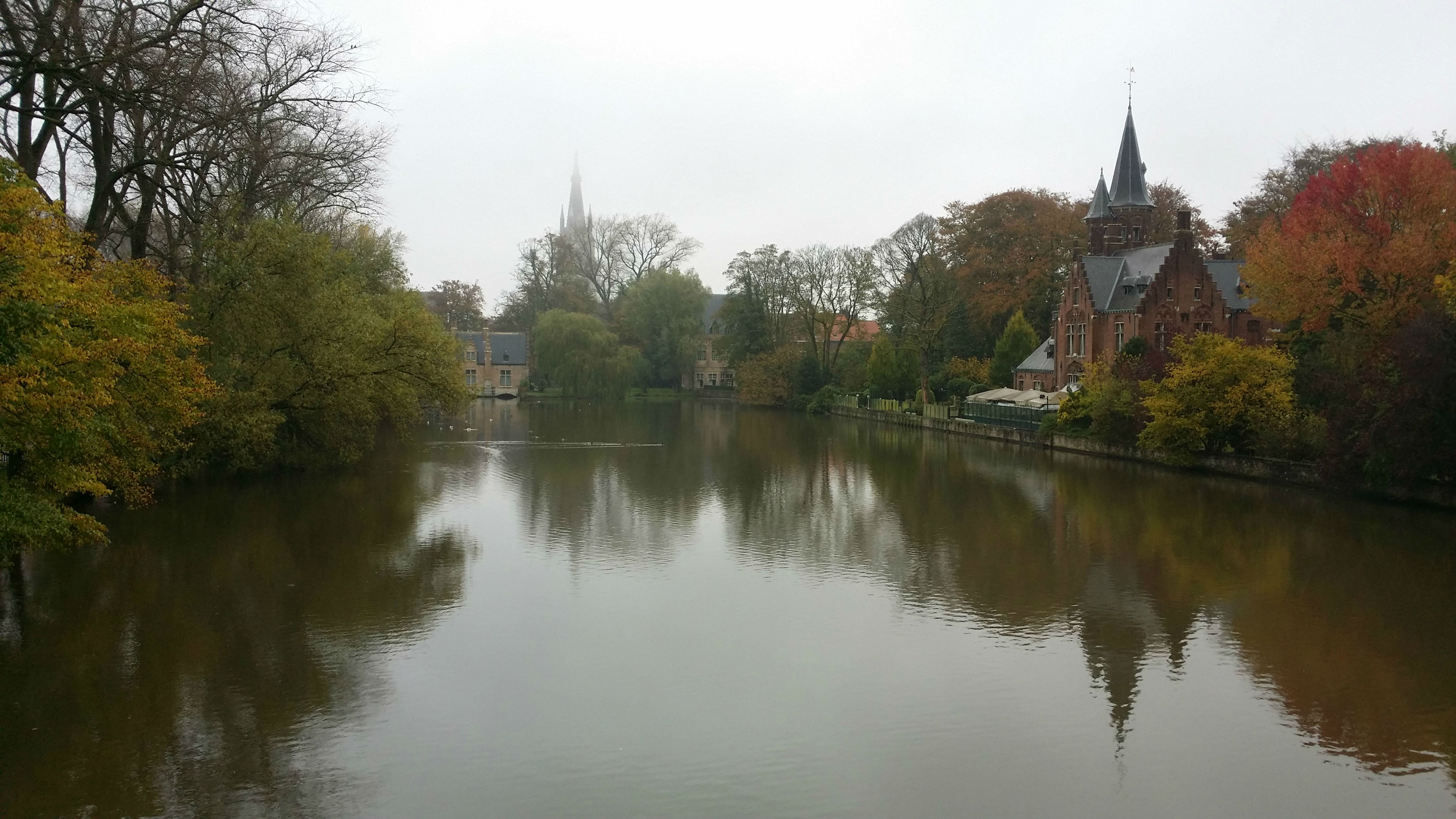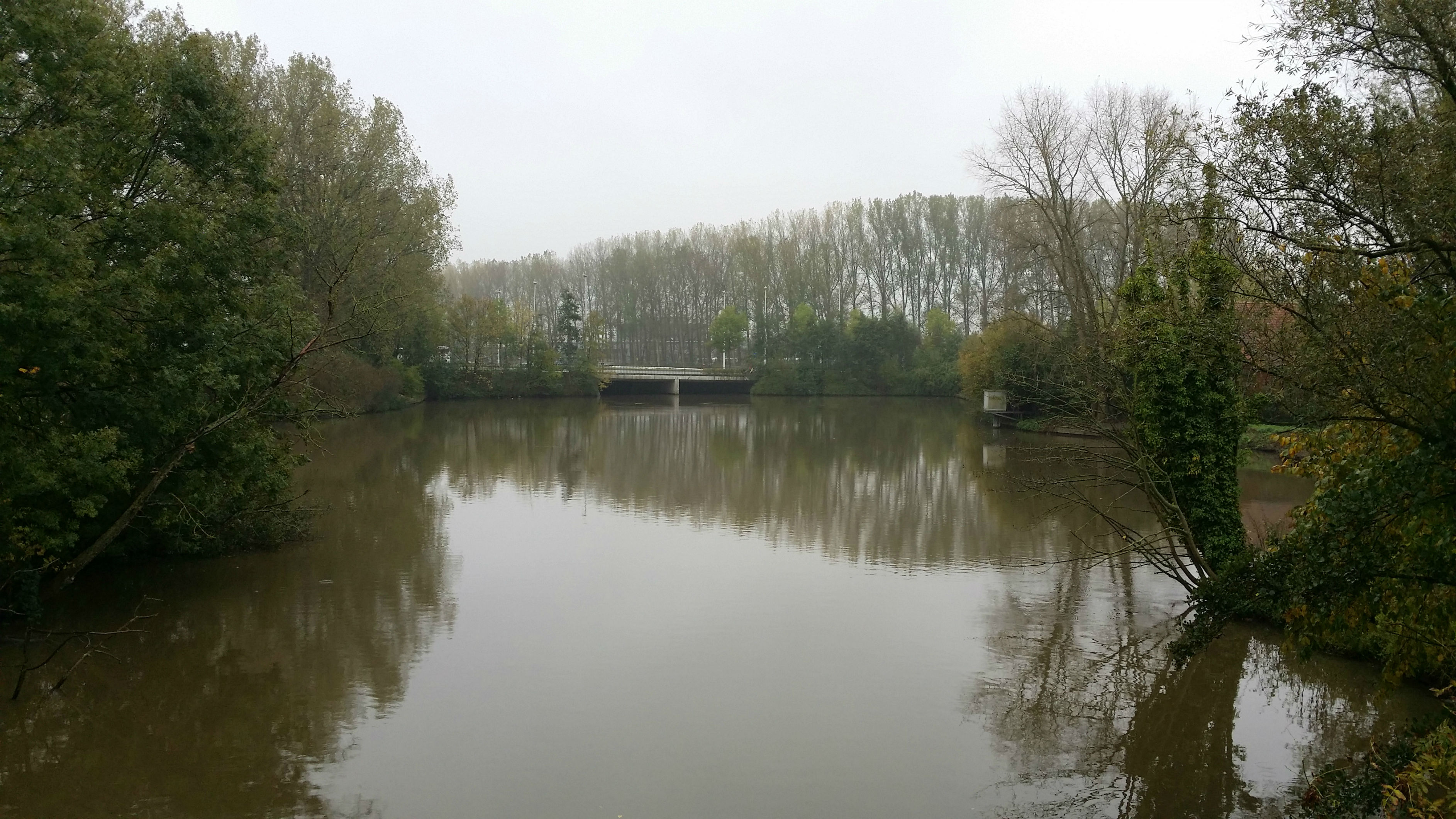 If you are thinking of buying good Belgian chocolates or souvenirs, you may consider taking a stroll along Katelijnestraat and Wijngaardstraat street. There are cafes available for dining in too.
Further down the road, you will be able to walk along the Minnewater River. The scenery was peaceful and it was during the falls when I was in Bruges.
---
OTHER OPTIONAL PLACES WORTH VISITING
t' Zand and Burg Square
t' Zand street and its Burg Square do offer a various options of eateries, and boutiques stores. If you happen to be in Bruges in the weekend (especially in summer), you may find markets stalls within the squares too.
---
RECOMMENDED MEANS OF TRANSPORTATION
By Foot
Still the best way to explore Bruges is by foot. By doing so, you will discover the colourful city with old and historical buildings, as well as eateries you may find and buy so that you can munch along your walks!
By Bus
The bus may be an alternative option to walking but may have limited stops/stations available within the city center.
---
TYPICAL COSTS AND MONEY SAVING TIPS
Hostel Prices
Shared dorm rooms: Starts at EUR40 per pax/night, but EUR50 is average.
I am not too sure about hosteling in Bruges and based on estimated prices, you could save money this way. However, there are limited hostels options available in Bruges.
Hotel Prices
Hotel rooms: Starts about EUR55 per night but a room at a 3-star hotel could possibly be about EUR75 – EUR80 at average per night for 2 persons.
Food & Drinks
Typical restaurant: An average meal could cost about EUR8 and
Good restaurant: Could start as high as EUR20 for an average meal.
Transportation
From Brussels (train): You may travel to Bruges by train, arriving at Bruges railway station. By doing this, you may choose to take Belgianrail that costs about EUR14.70 (subject to changes), for an adult (single journey). The journey however, takes about an hour to 1 hour 15 minutes of ride (depending on the date/time of your visit).
You may visit Belgianrail – Website for more information.
---
Copyright © | Aspen See
Disclaimer: All the information and prices (as at November 2013) provided on this website are based solely on experience and you agree that you use such information entirely at your own discretion and will.